When you want a real party as a part of your wedding day celebration, when do you have your wedding?  New Year's Eve of course!  That's exactly what Emily & Phil planned for their wedding day!  They knew it would be dark early, they knew that it would likely be unbelievably cold (which it was!), but they also knew that they would have their friends and family with them to celebrate with all of they joy they could muster.  This day wasn't just about the party though, it was a day full of beauty, from the wonderful job that Gina Scammell did with the makeup, to the extra special look of the ceremony at Most Holy Rosary Church for the holidays, to the great reception at Genesee Grande Hotel in Syracuse.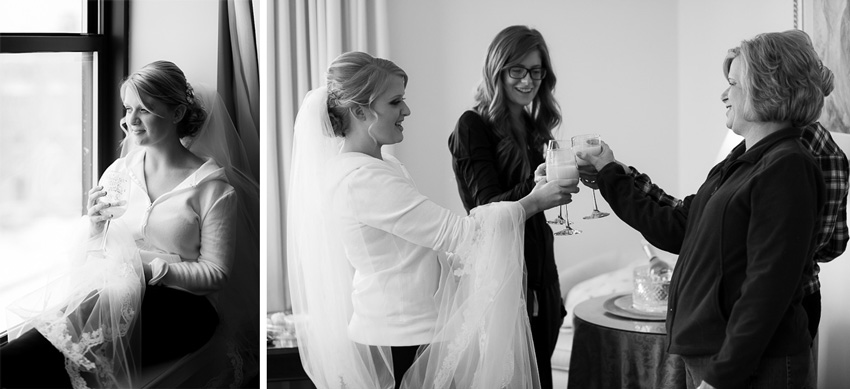 Emily's dress was a beautiful Stella York from Spybaby Bridal.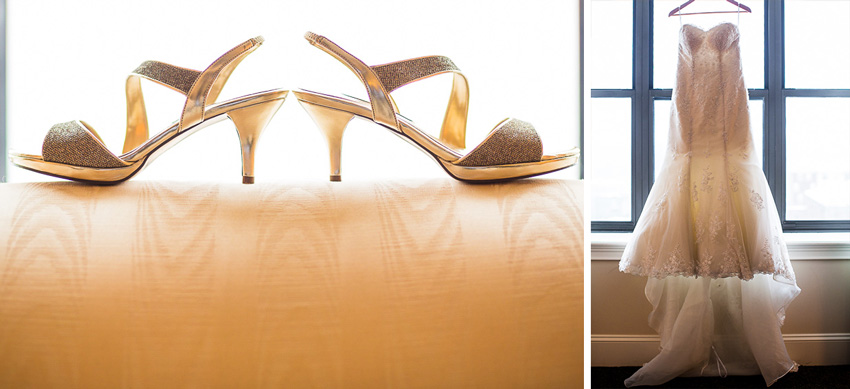 Flowers by St. Agnes Floral Shop.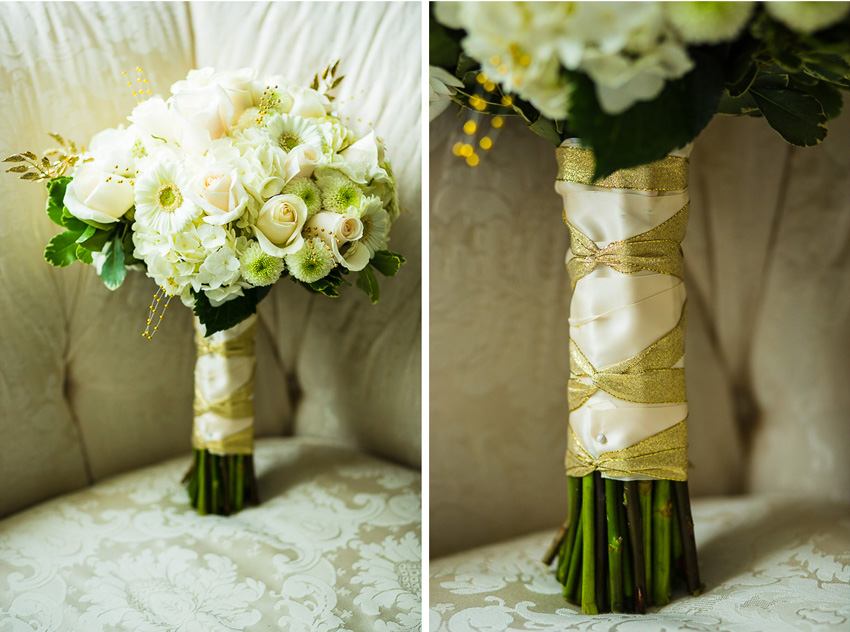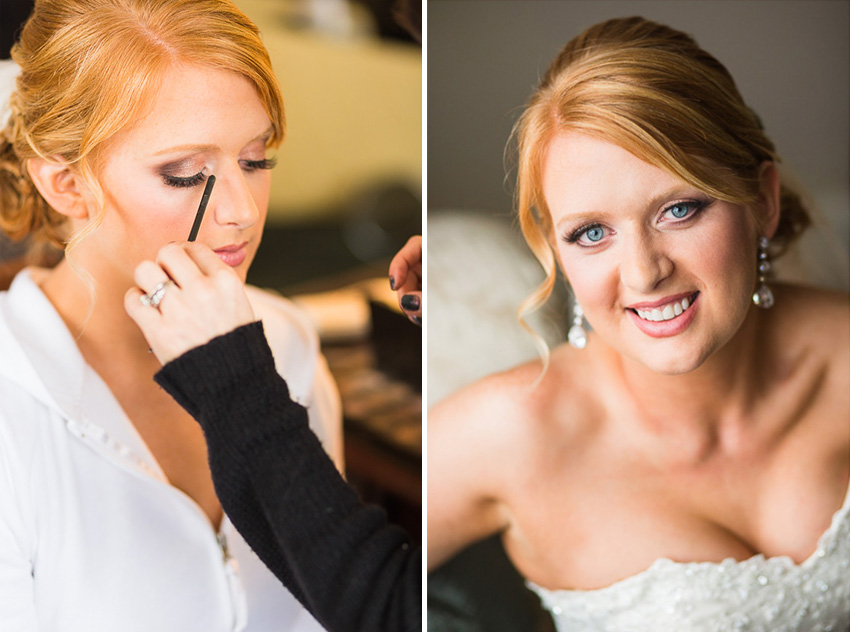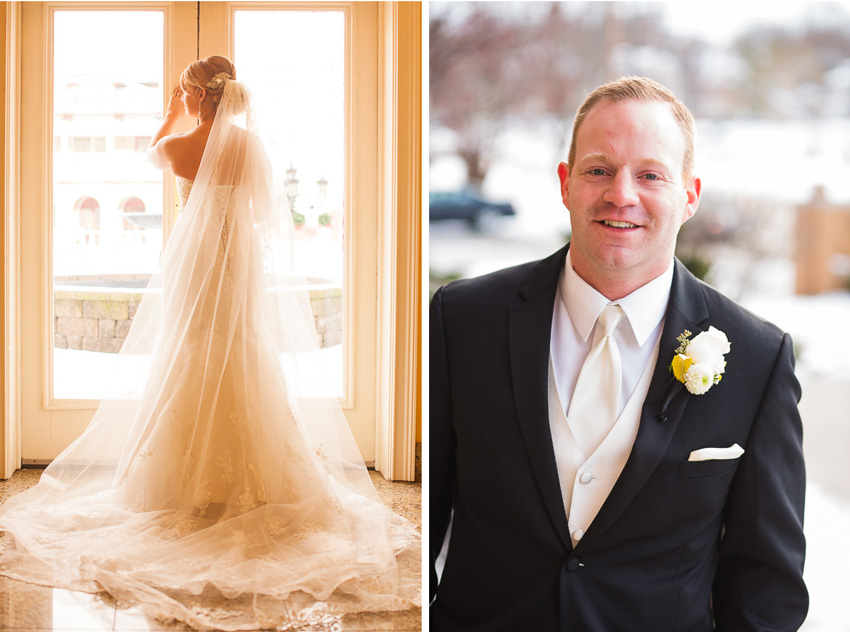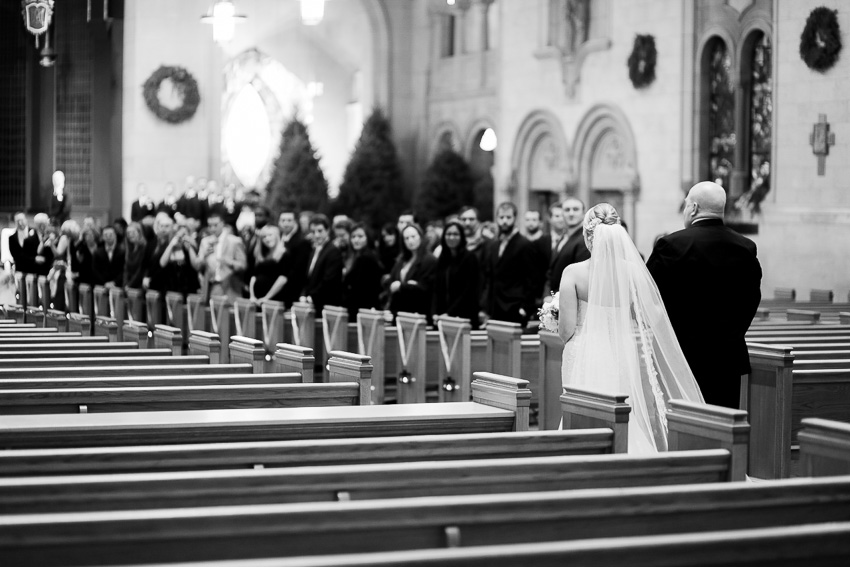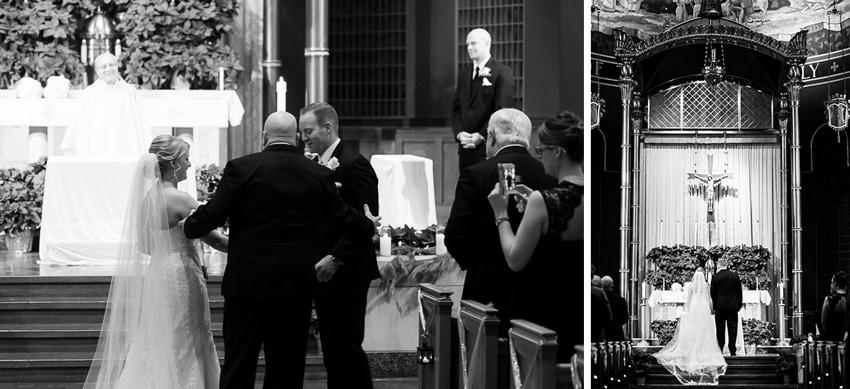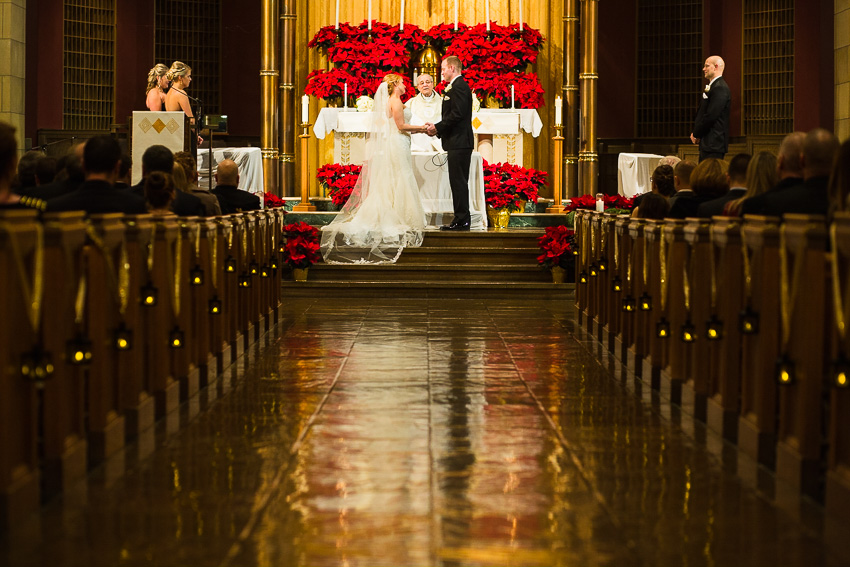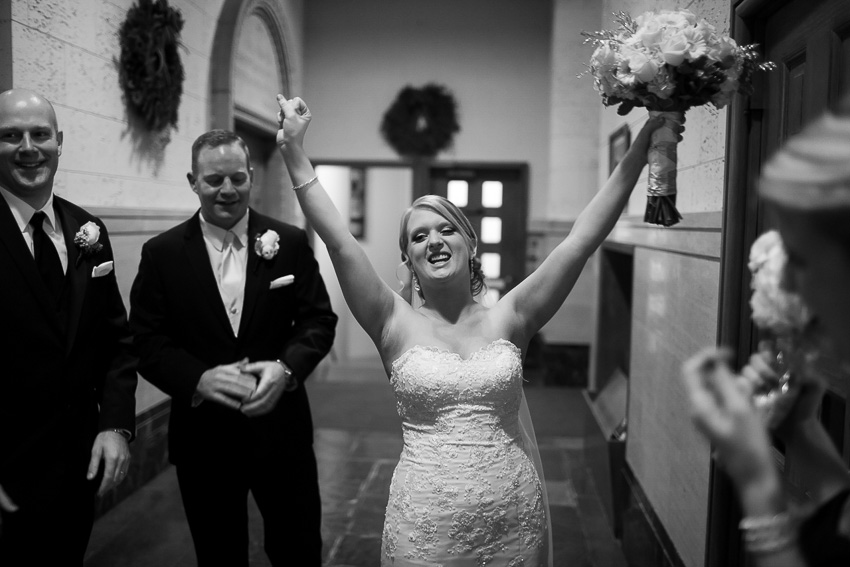 So here's a little something different than you are used to seeing from me if you follow along on the blog here! Â It is very few and far between that I post a formal photo because the thing that I love to communicate to couples is that I deeply, deeply value the candid moments, the emotions, and the relationships that are present on a wedding day. Â However, one of the questions that I get a lot is "Hey Chris, do you do formal photos?" Â Well, the answer is yes 🙂 Â I do. Â I know that these wedding photographs are ones that you will also look back on and cherish and they are photos that become a vital part of your family history/story. Â So here's a little look at how I keep things loose but classic when it comes to formal photos.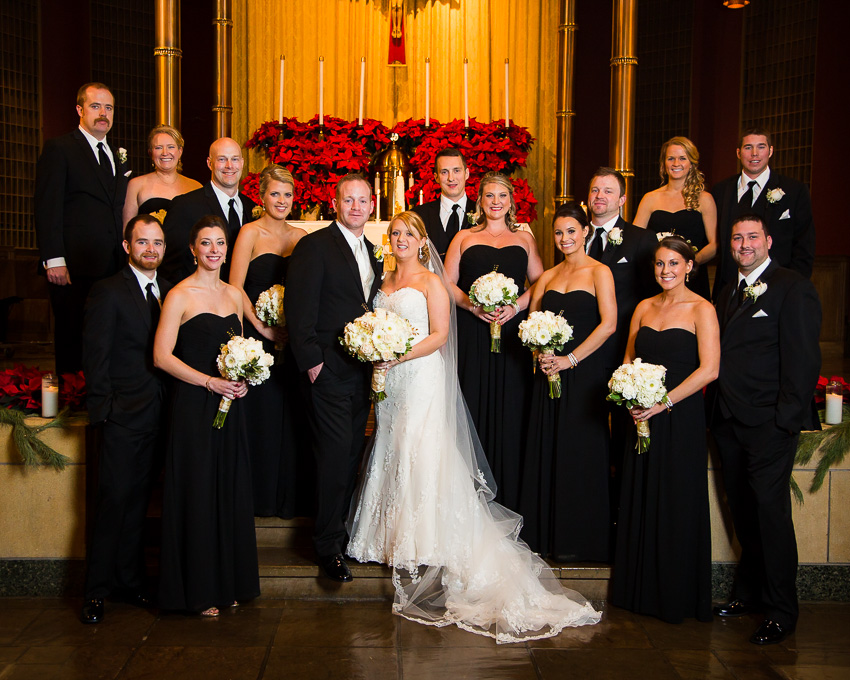 After the ceremony at Most Holy Rosary we made a quick stop by Kitty Hoynes Irish Pub & Restaurant since it is THE favorite Syracuse hang out for Emily & Phil!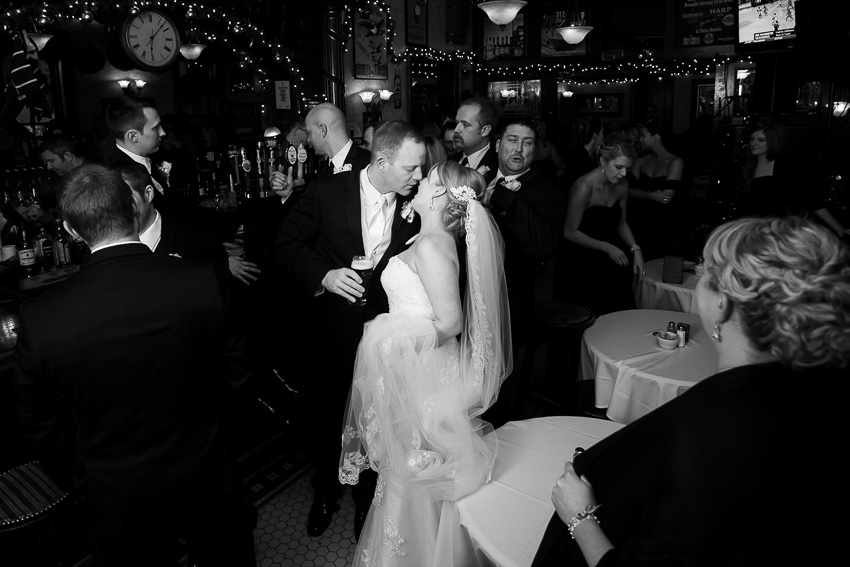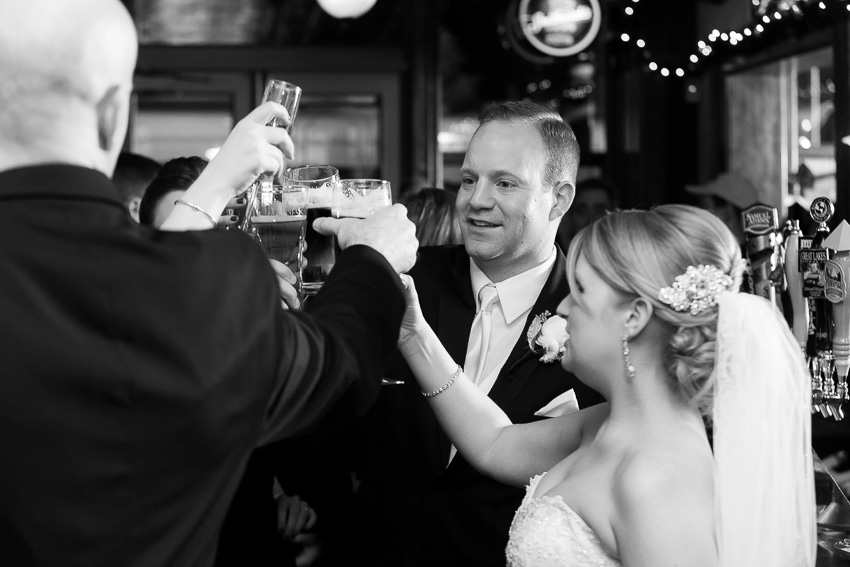 Then we were off to make a quick, and VERY cold stop at Clinton Square which is beautifully decorated for Syracuse holiday wedding photos!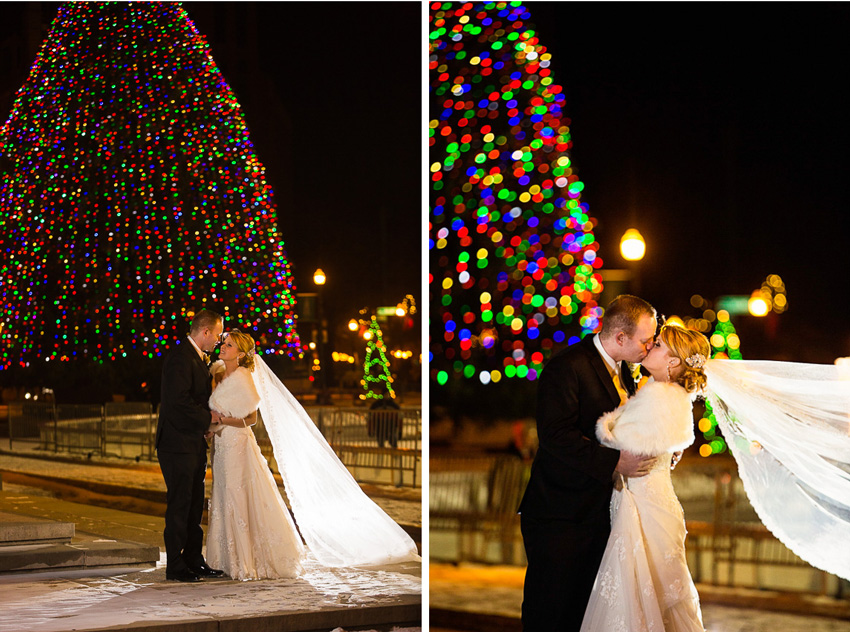 And finally back in to the warmth of Genesee Grande Hotel for the wedding reception. Â Emily worked together with Jamie at the Genesee Grande to put together this perfect look for a New Year's Eve wedding! Â Clocks & gold everywhere! Â Credit for the great chargers and chair covers goes to Elizabeth's Chair Covers.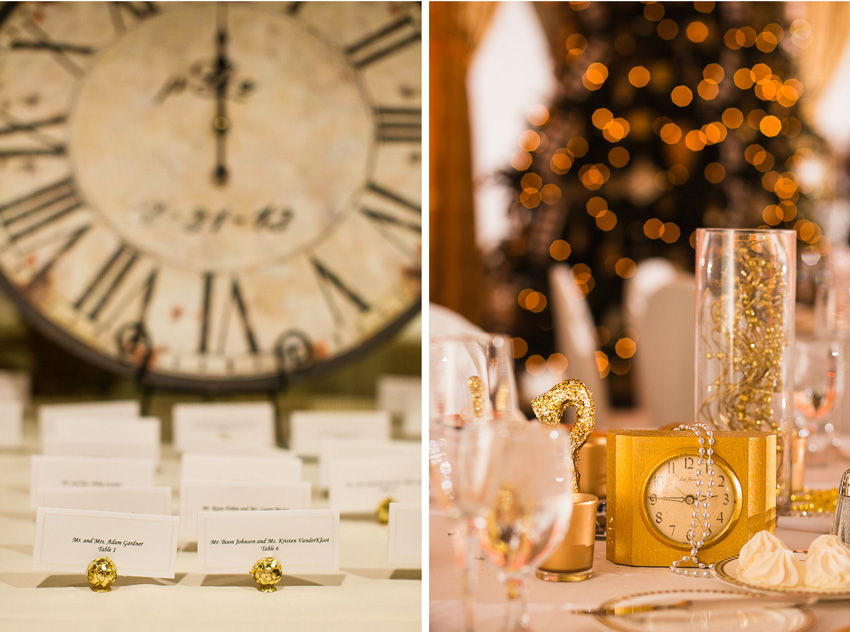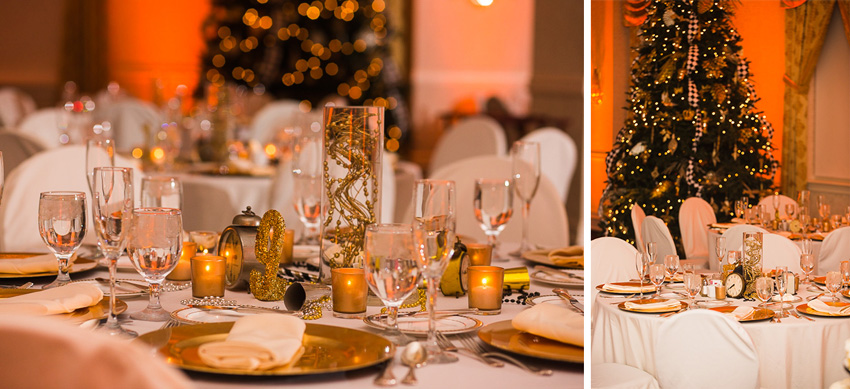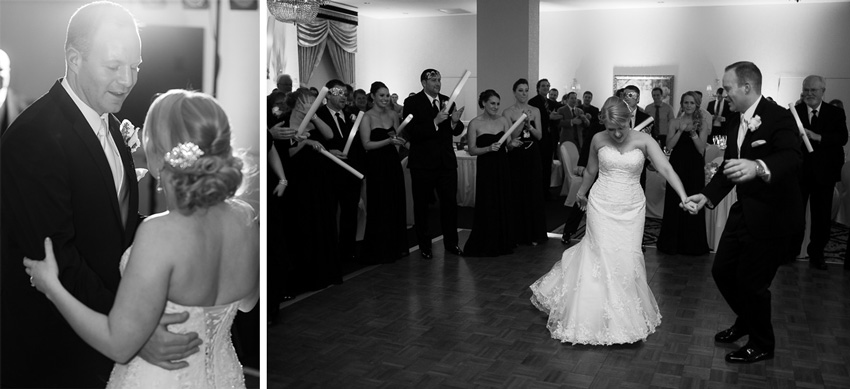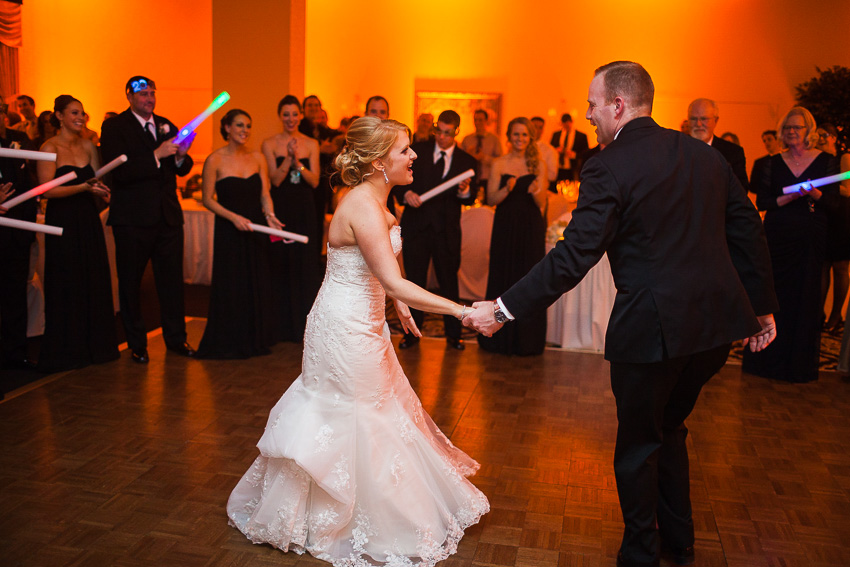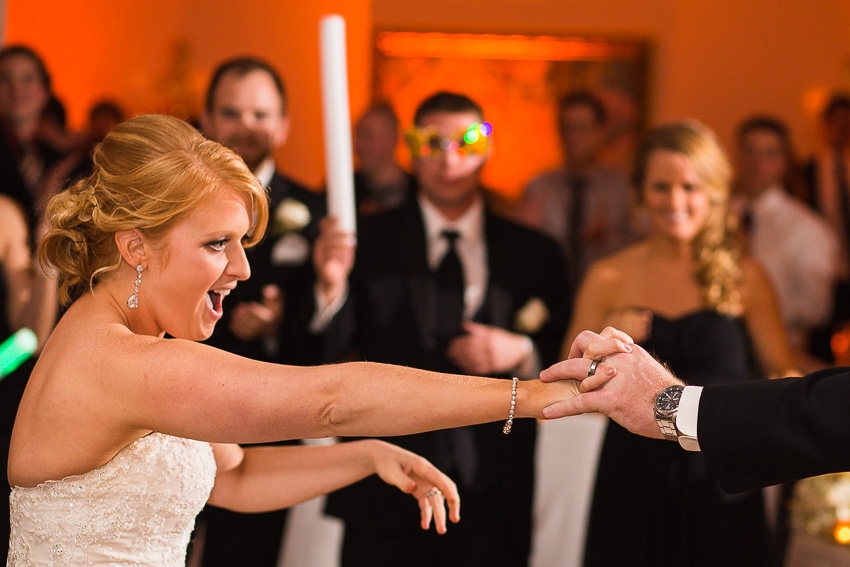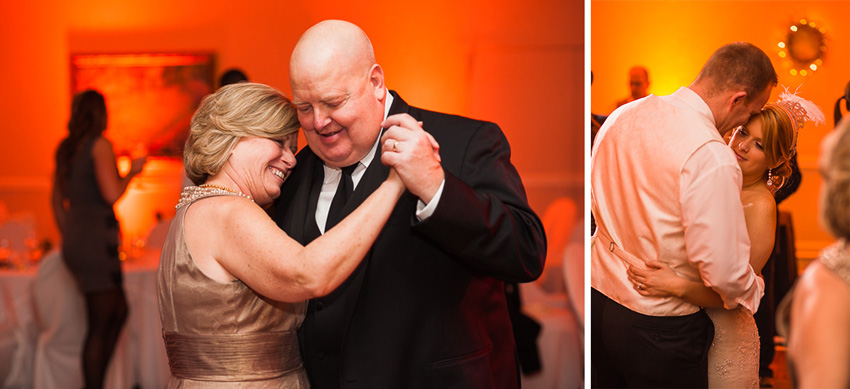 And then came midnight! Â What a way to kick off 2014!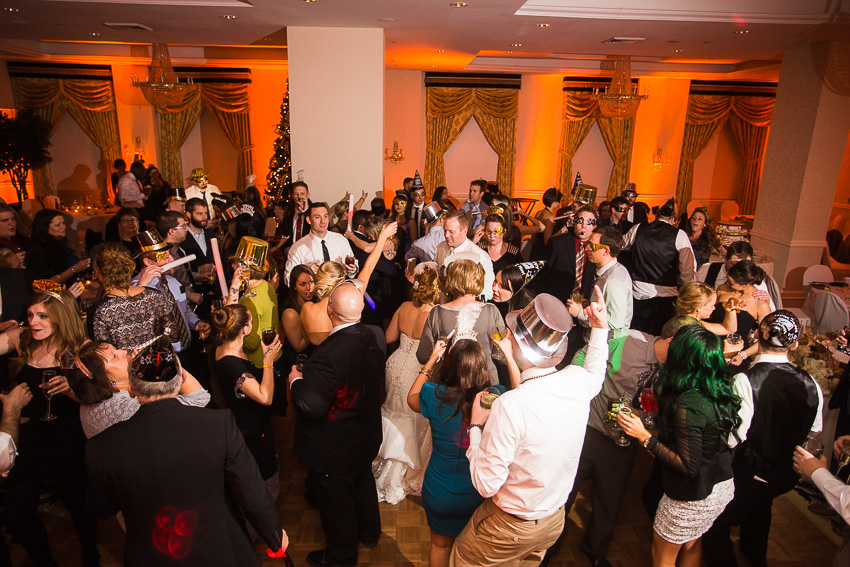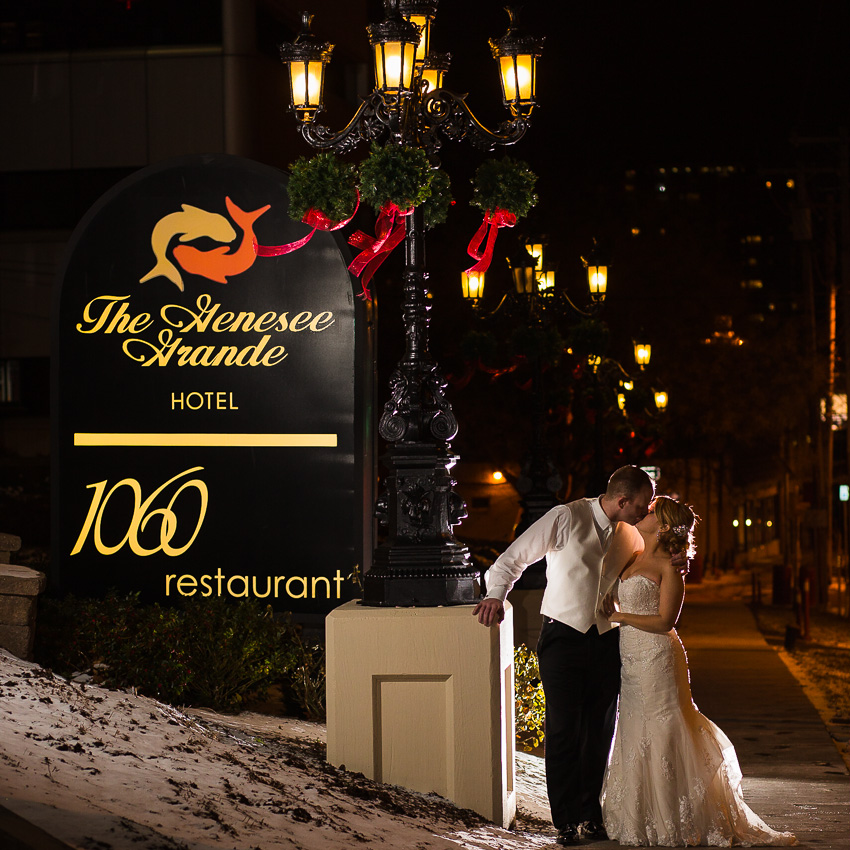 Special thanks to Alice Patterson for helping out with the second shooting!