Megan & Pete's Belhurst Castle wedding could not have been on a better day! Â The flowers, the guys' suits, the girls' dresses, and the (cutest) kids' outfits were all made for this warm, vibrantly sunny day in the Finger Lakes!
Megan started off her day with getting ready at the beautiful White Springs Manor in Geneva.
Megan's gown is a Karelina Sposa and her shoes are Badgley Mischka.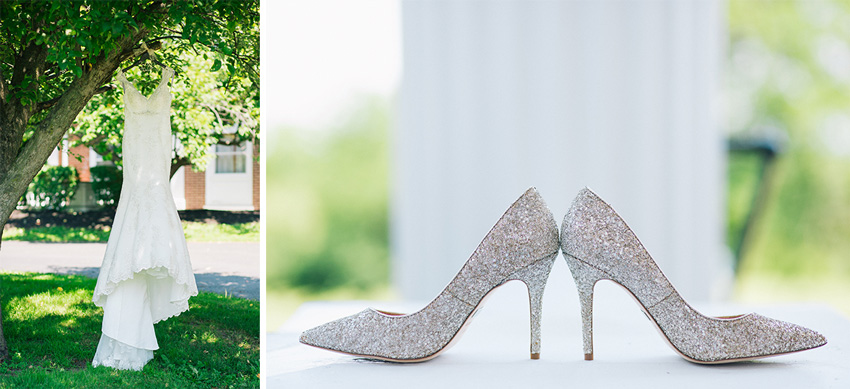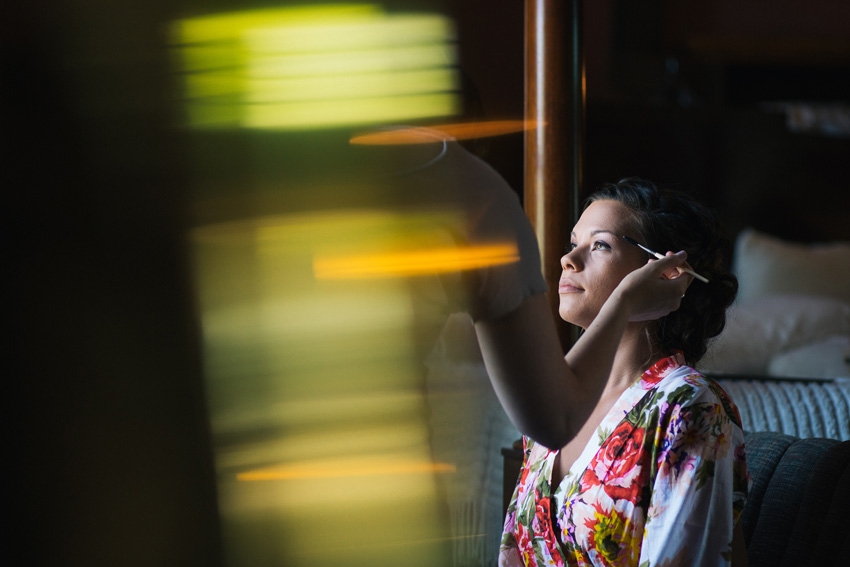 Hair by Rachel & makeup by Mary Kate, both from Salon Enza.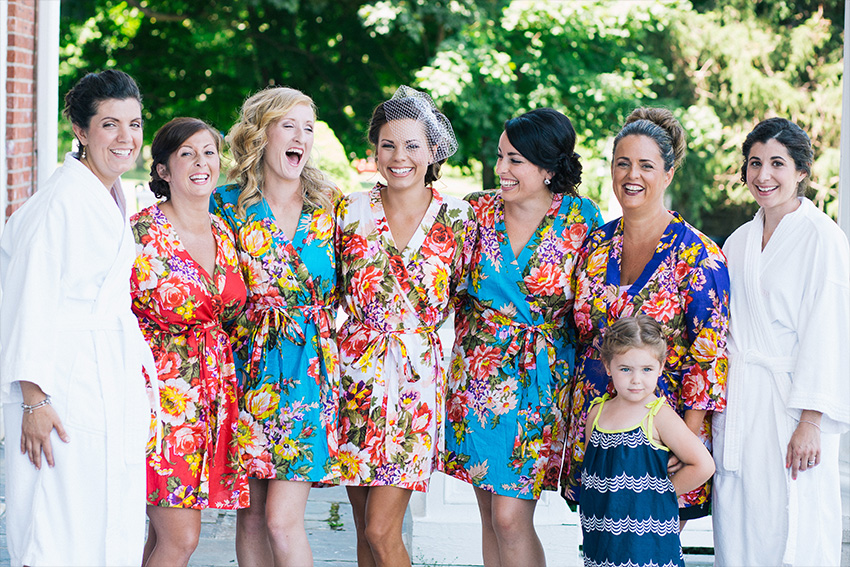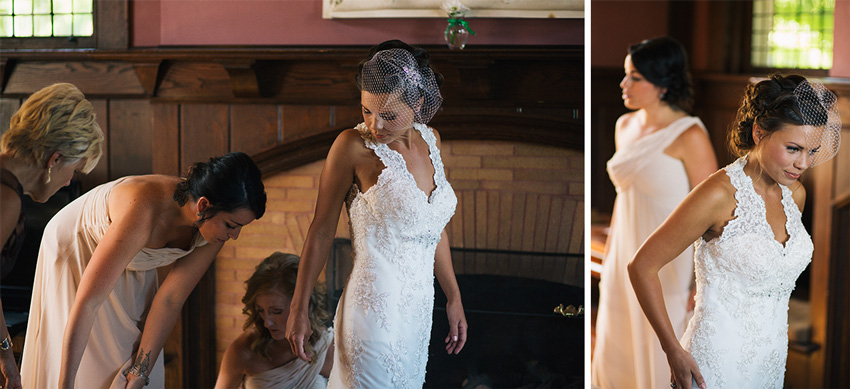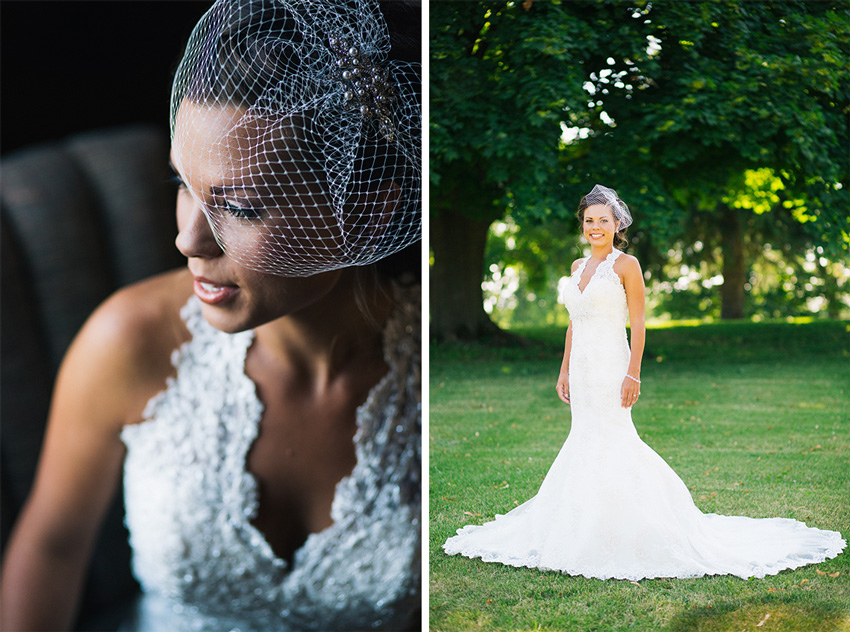 While Megan was getting ready at White Springs Manor, Pete was getting ready with his best man over at the Geneva Ramada.


I'm normally not one to really show off the details of the wedding day since I love the moments and relationships, but I couldn't resist showing off Pete's great bow tie and boutonnière!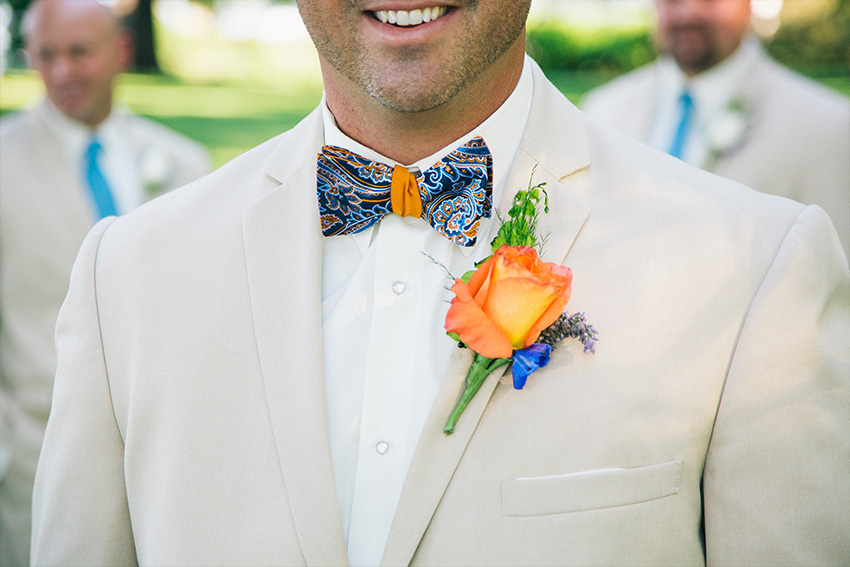 I also couldn't resist showing off these perfectly candid wedding portraits of Megan & Pete!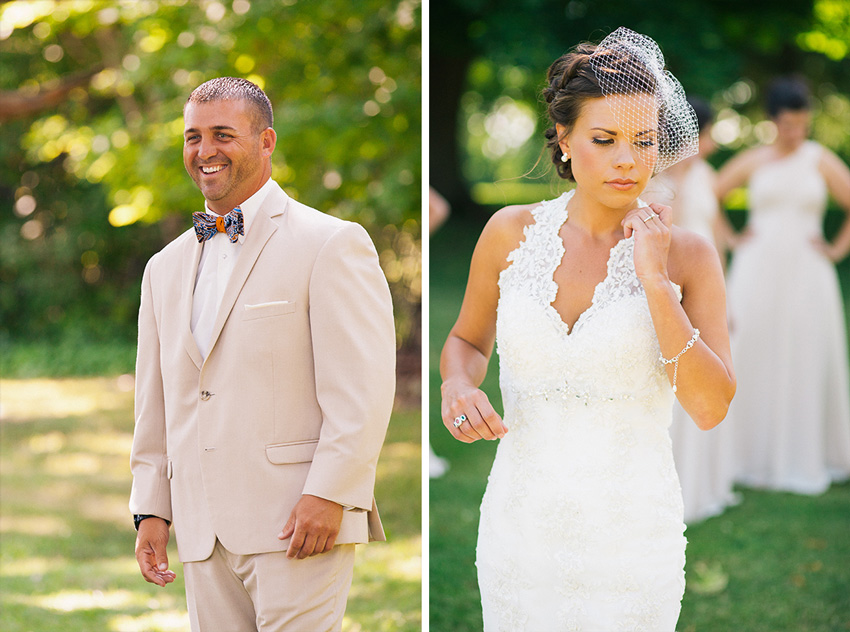 How about this little moment between the ring bearer and flower girl!?!?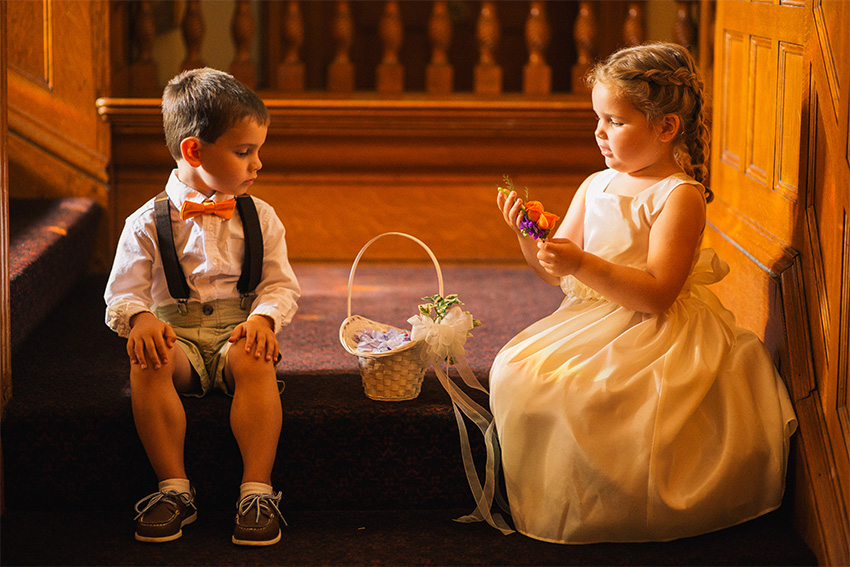 All of the flowers for the day were provided by The Village Florist in Caledonia, NY.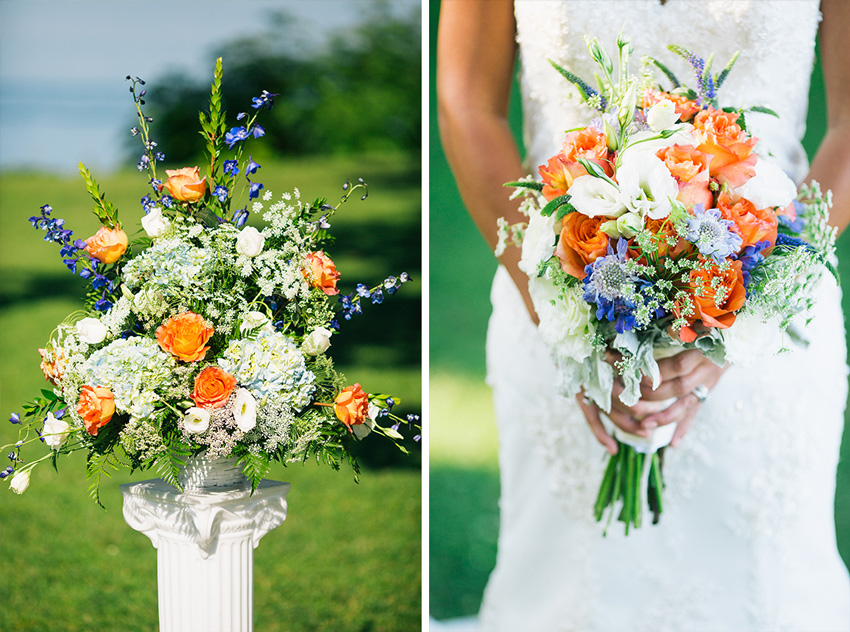 As you can see, there was nothing but sunshine to be had at this outdoor wedding ceremony at Belhurst Castle.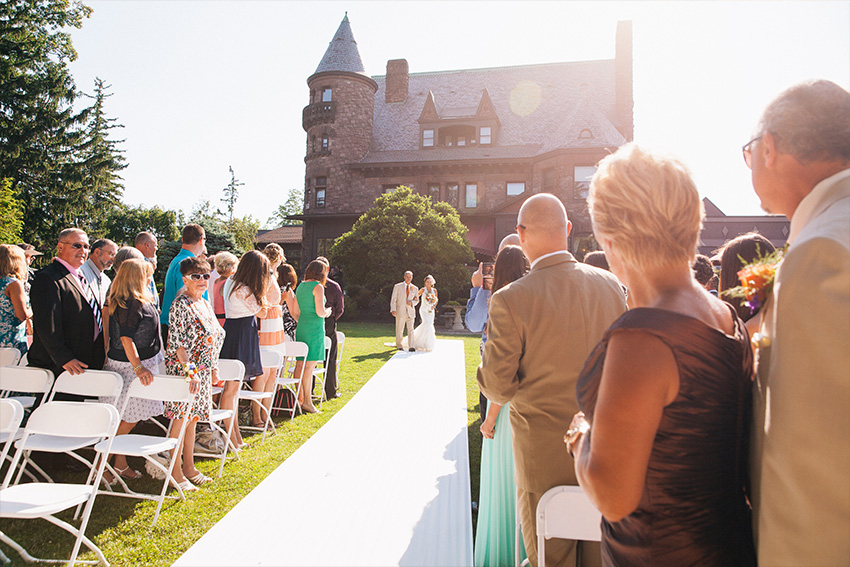 Check out Pete's reaction to seeing Megan walk down the aisle with her dad toward him!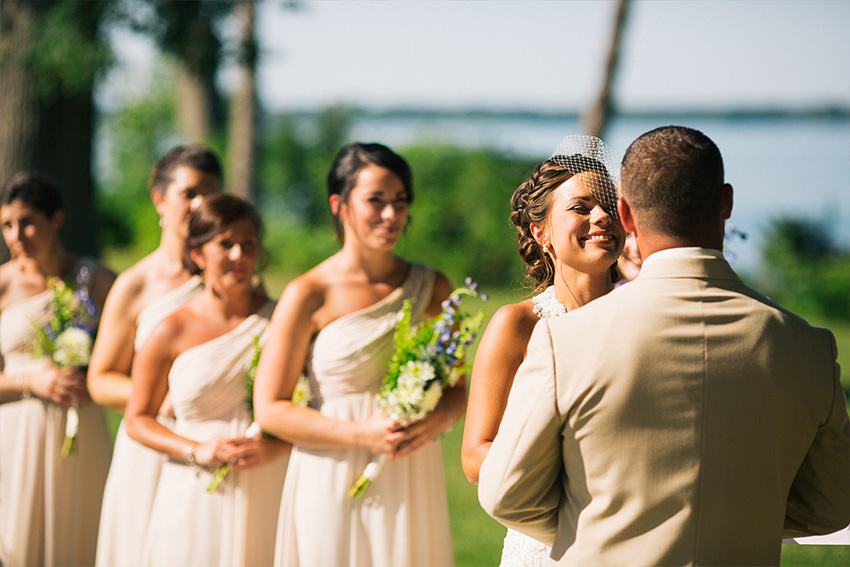 Megan & Pete mad a butterfly release a part of their wedding ceremony and as you can see, things got fun and interesting pretty quickly! Â Pete made a new friend.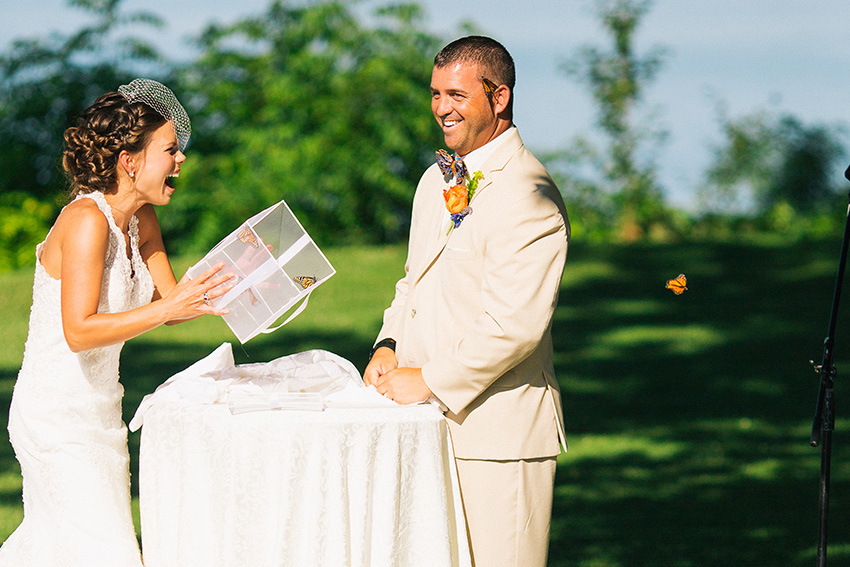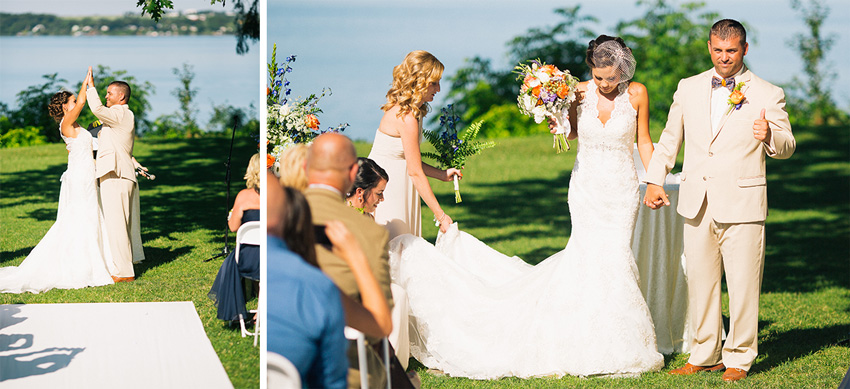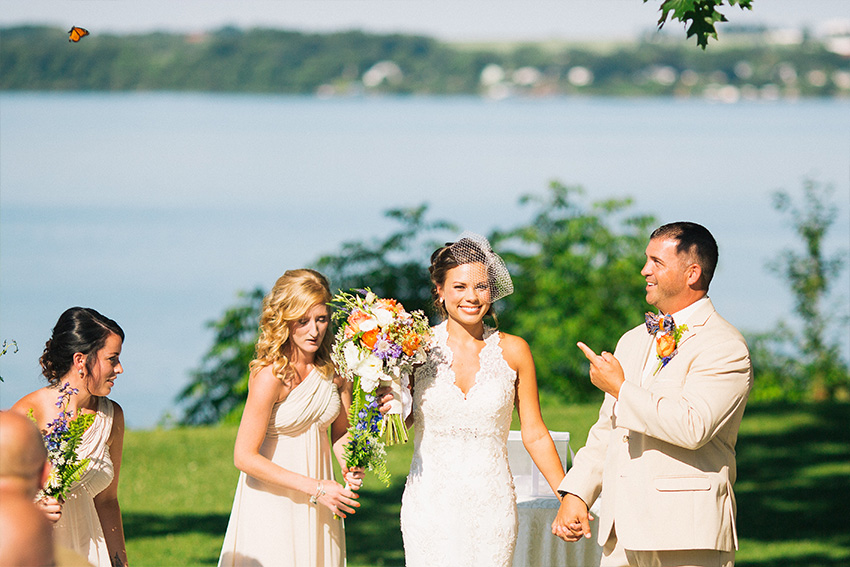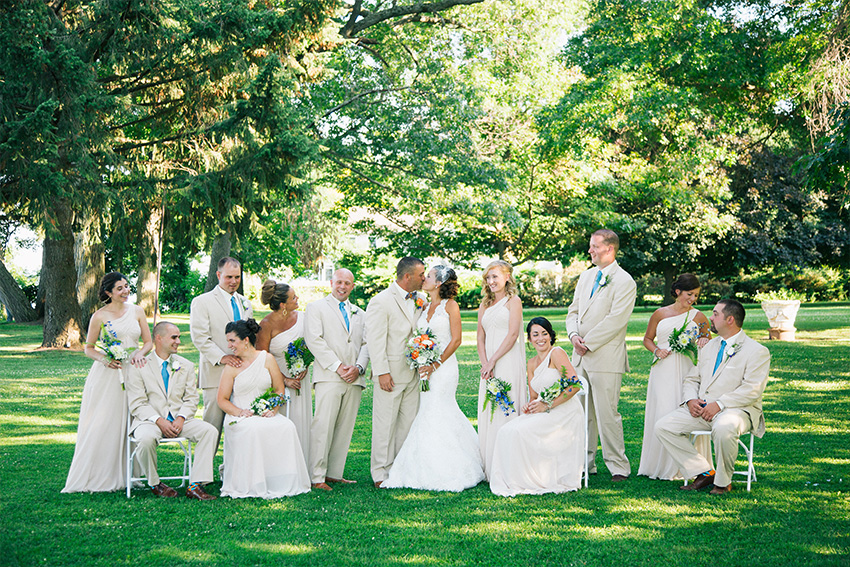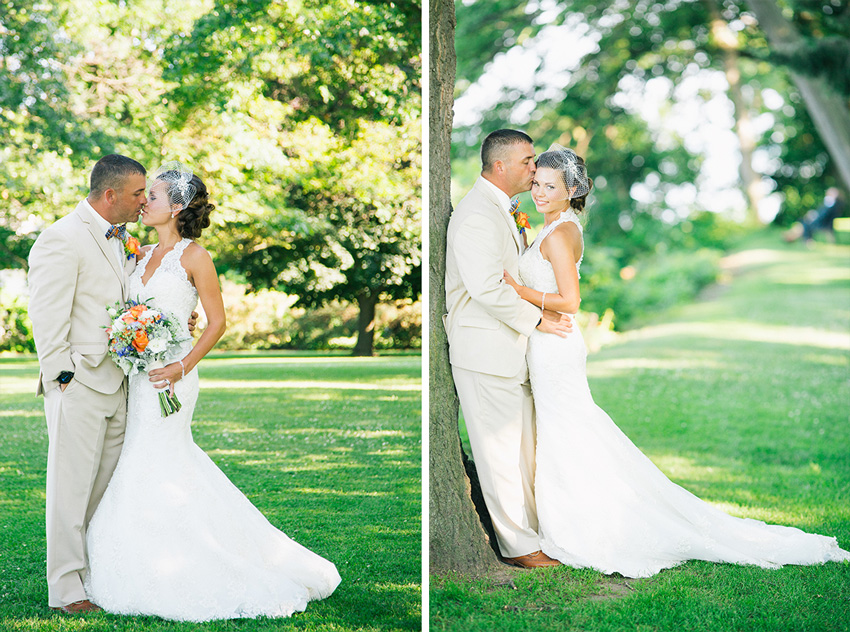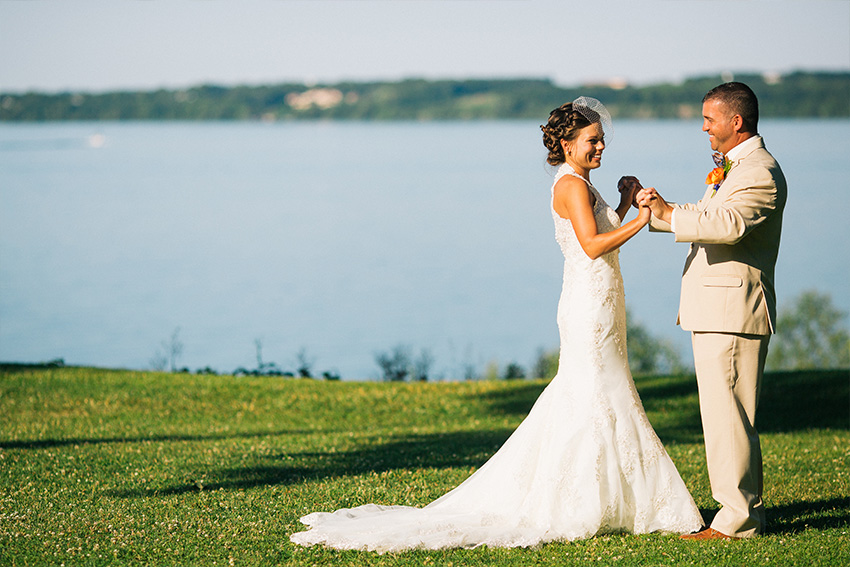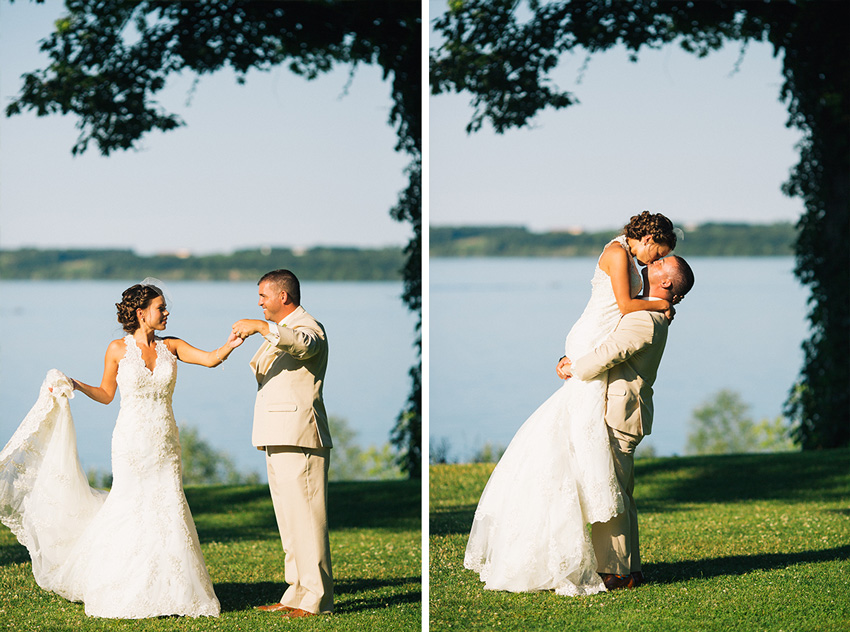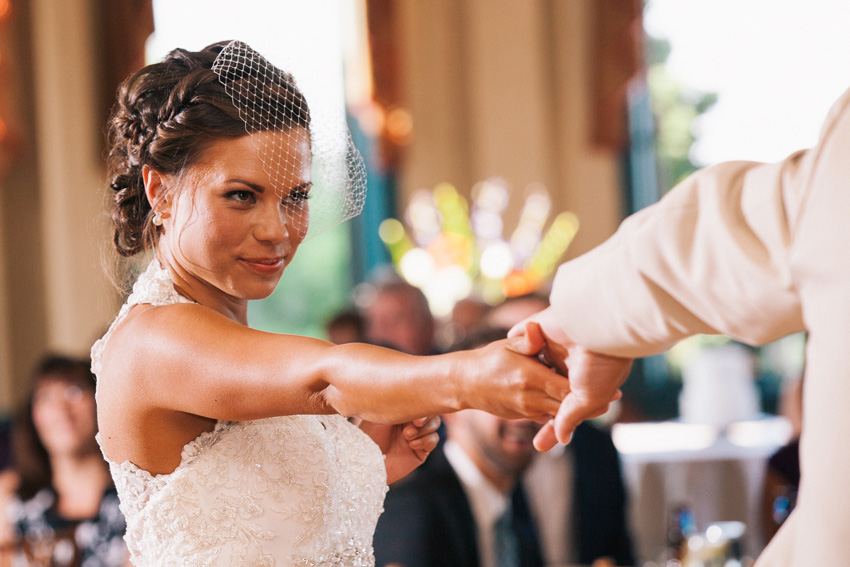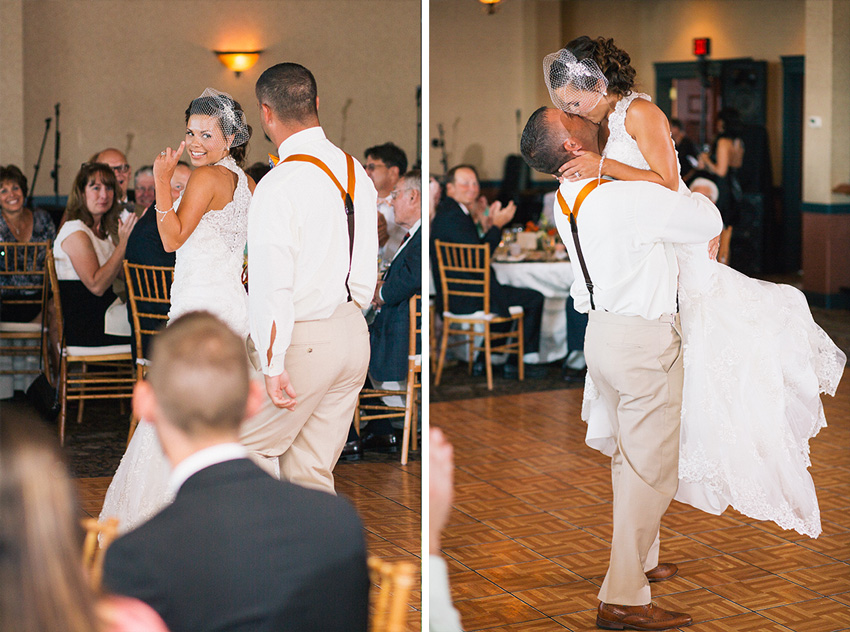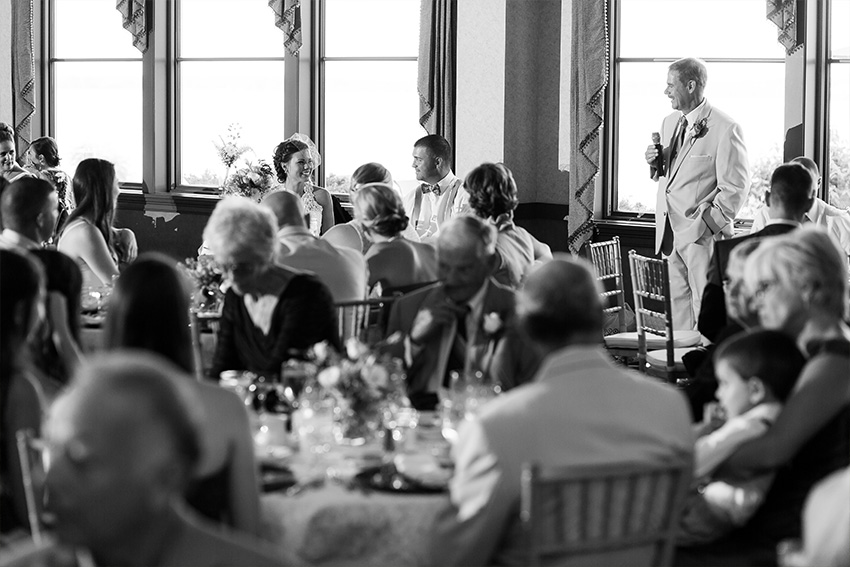 This wonderfully simple cake was by Philip Duquette or Premier Pastry in Rochester, NY.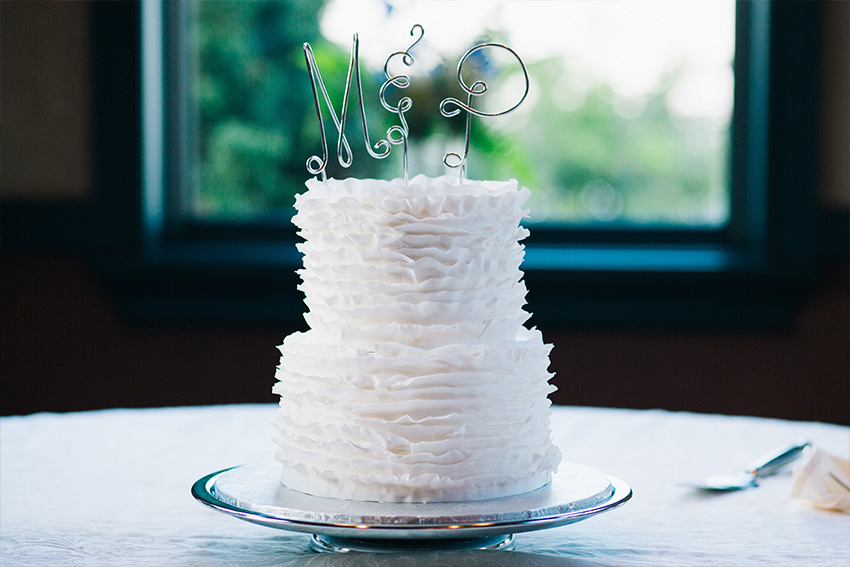 Me & The Boyz rocked the party and made sure everyone had a great time!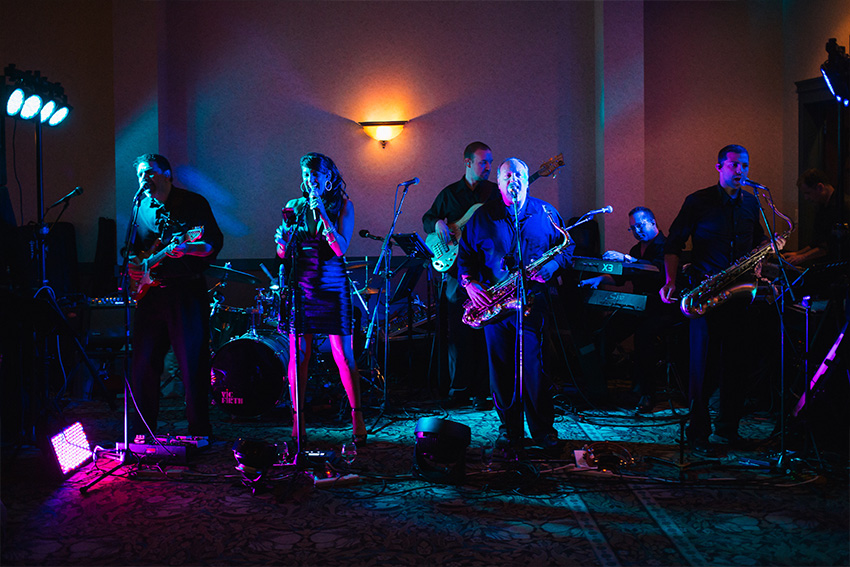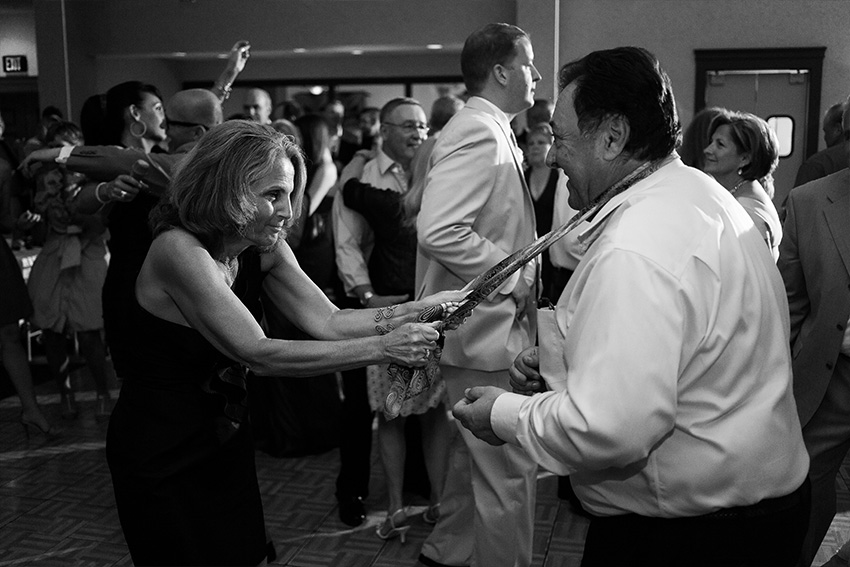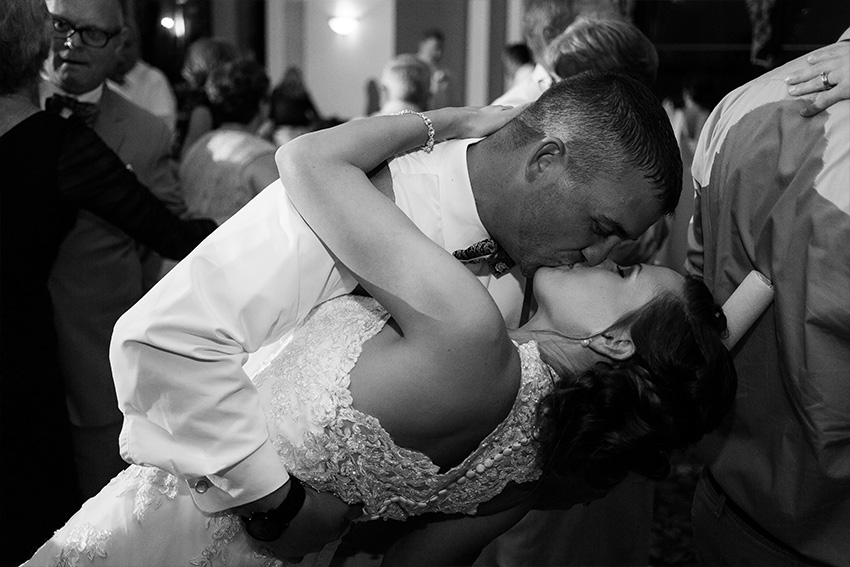 Second photographer: Caly Doran