After their experience as finalists for Good Morning America's Epic Wedding Showdown, the Syracuse Chiefs approached Brittany & Paul about having their wedding at a Chiefs game and, well, the rest is history now!
The whole day was pulled together and made possible by the superstar director of marketing, Kathleen McCormick, for the Syracuse Chiefs and their new GM, Jason Smorol! Â You can read the story on how this came together here!
Makeup by CNY Facecandy & Hair by Barb Dubois of Pierce Brooks Salon.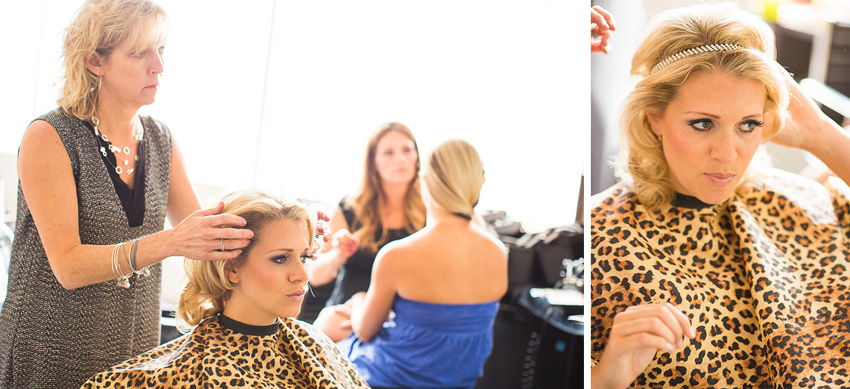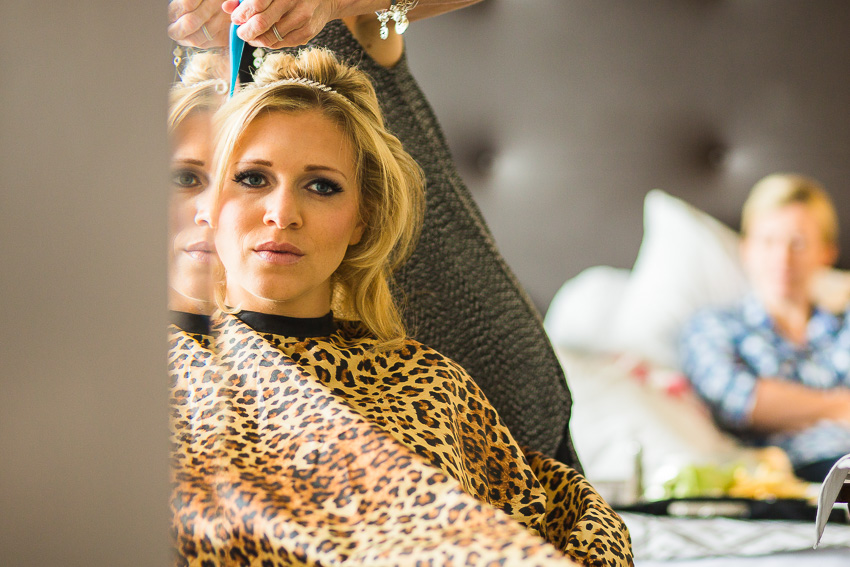 Brittany's dress was a Maggie Sotero from Spy Baby Bridal!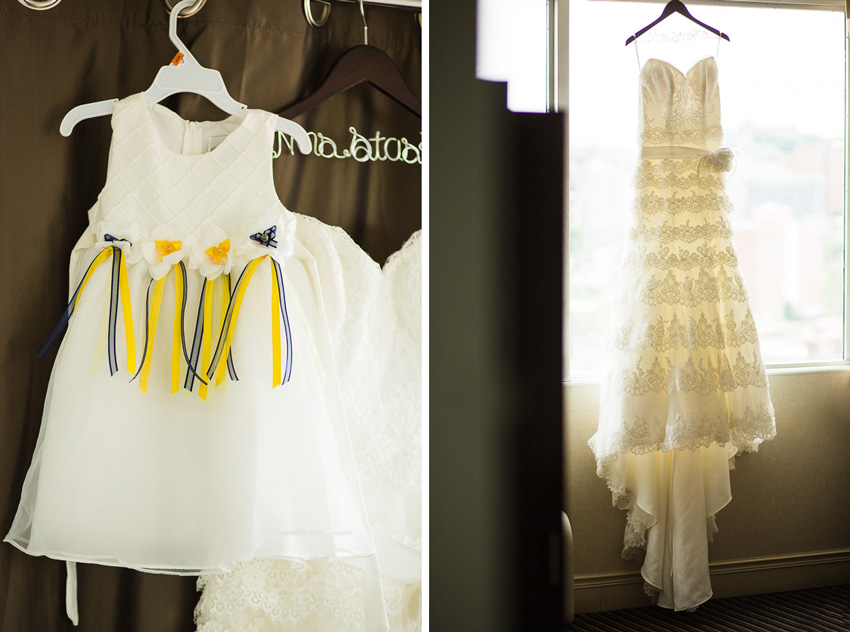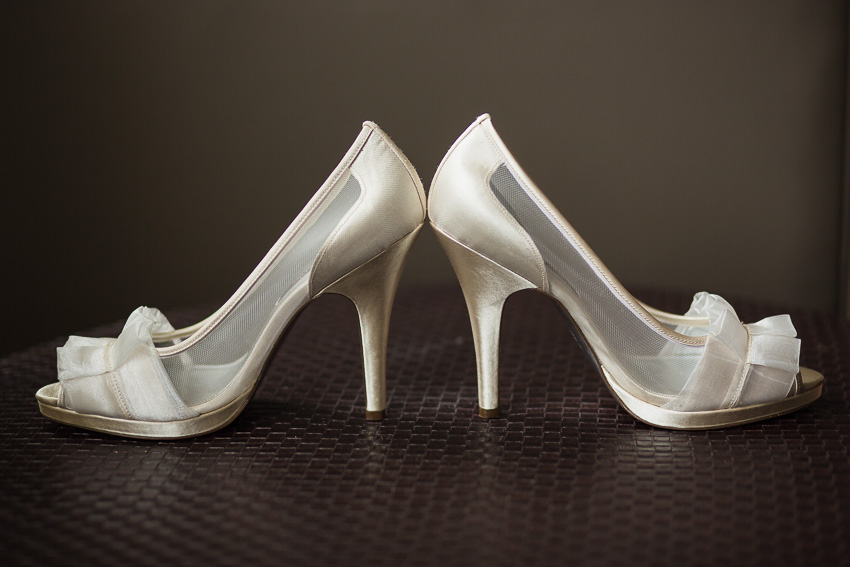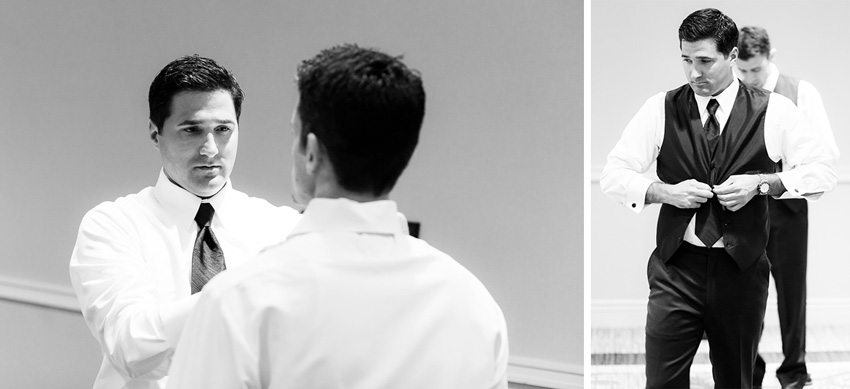 I couldn't resist sharing this image of Paul's dad relaxing a little before it was time to head out!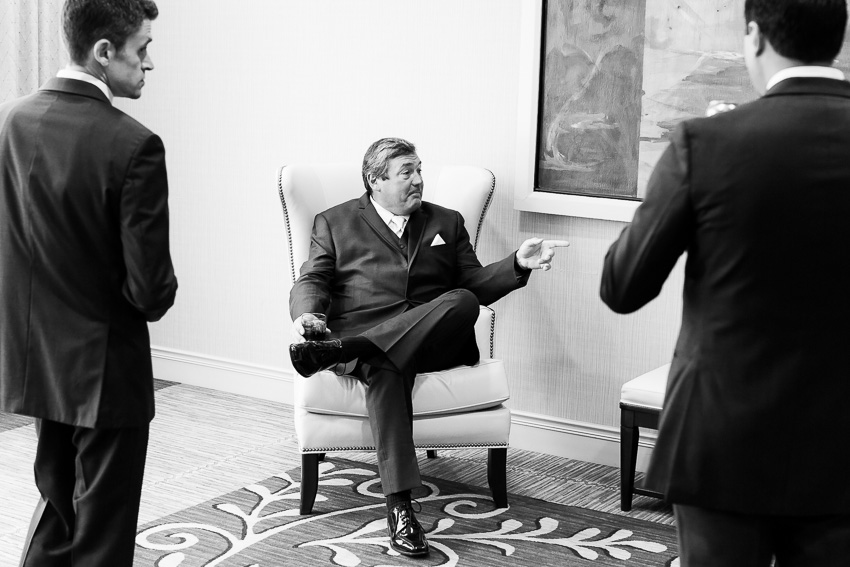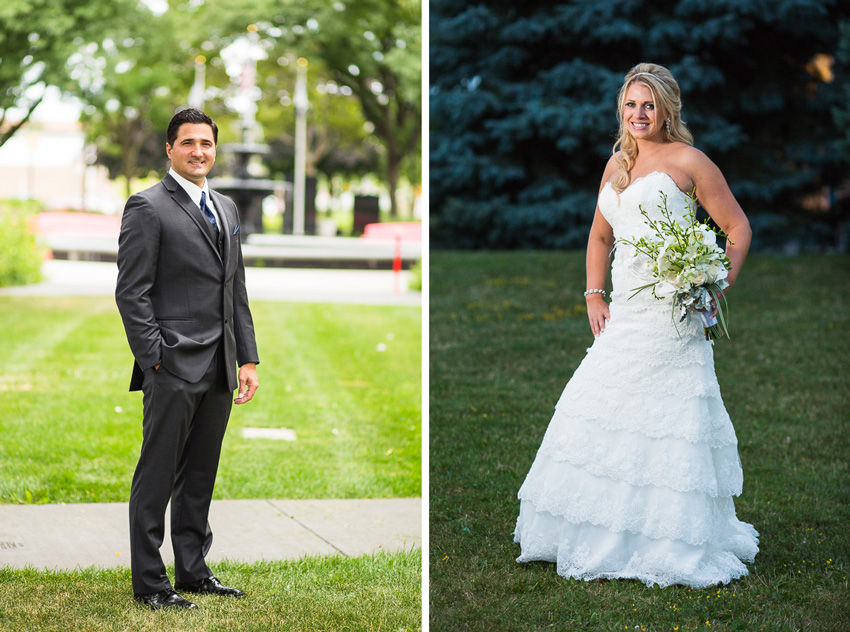 All of the flowers for the wedding day at NBT Bank Stadium were provided by Wegmans.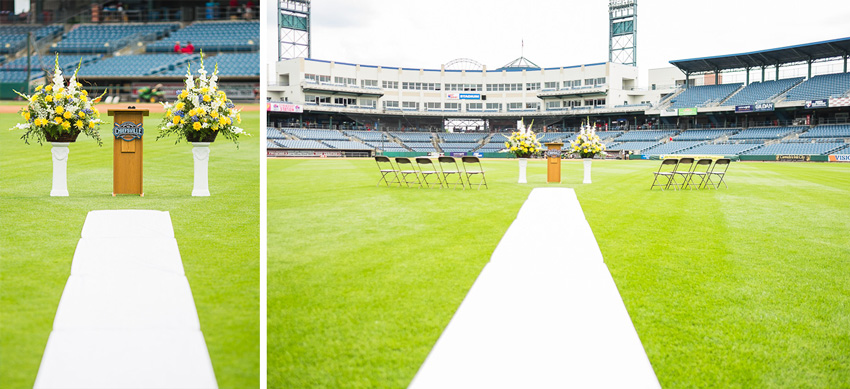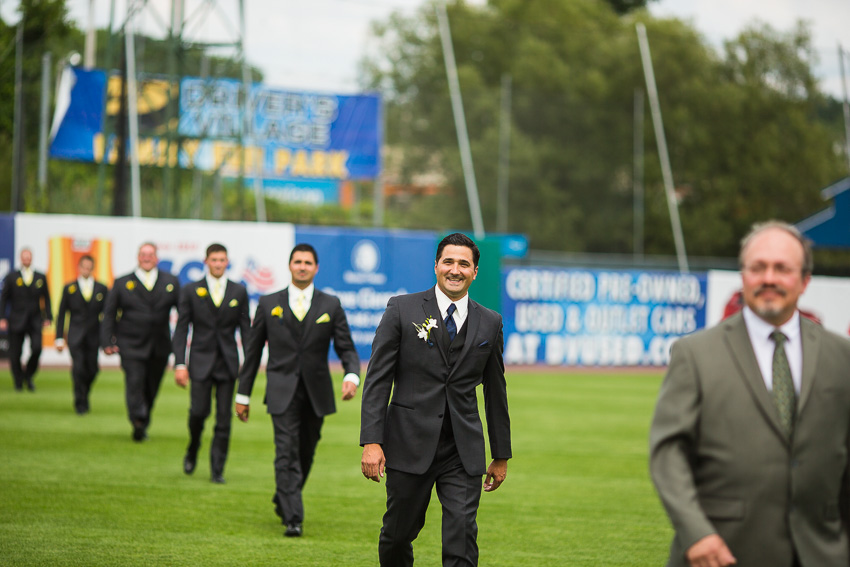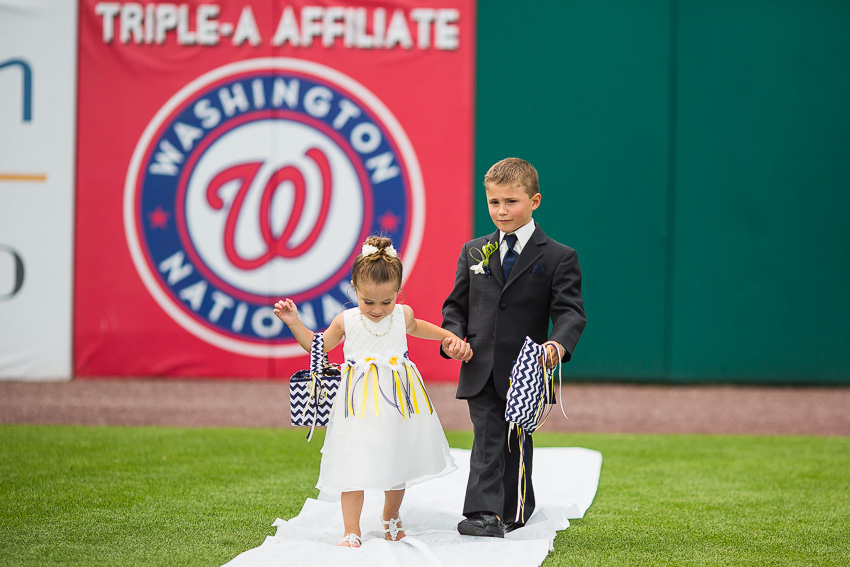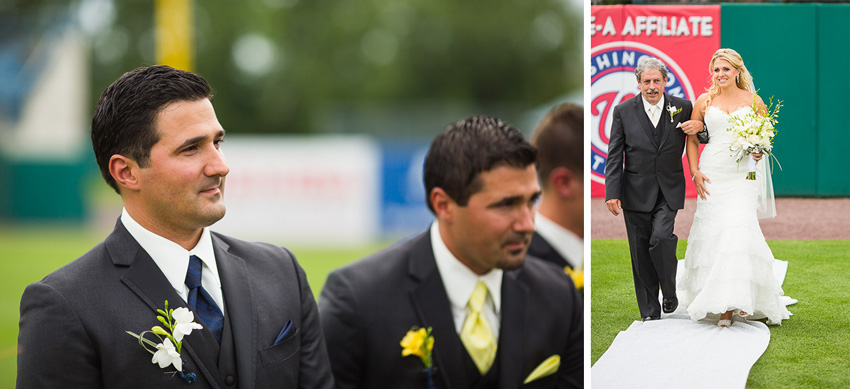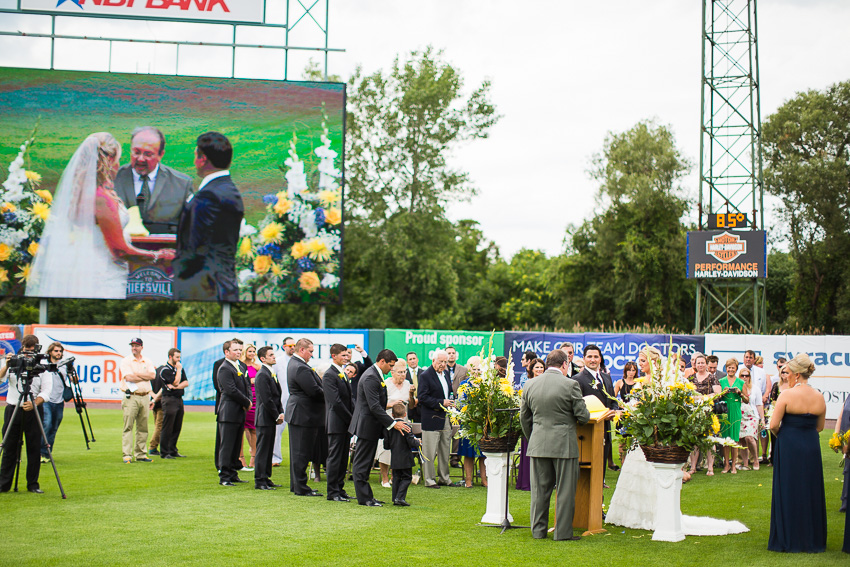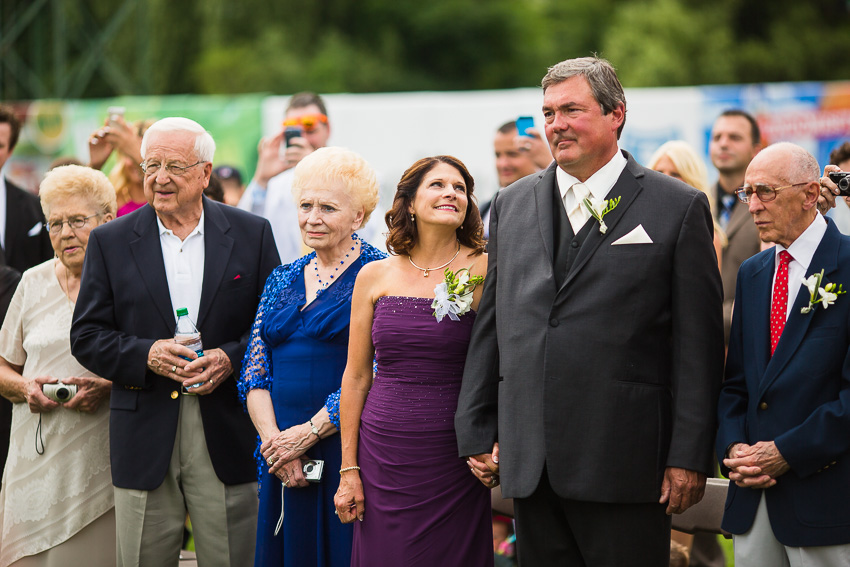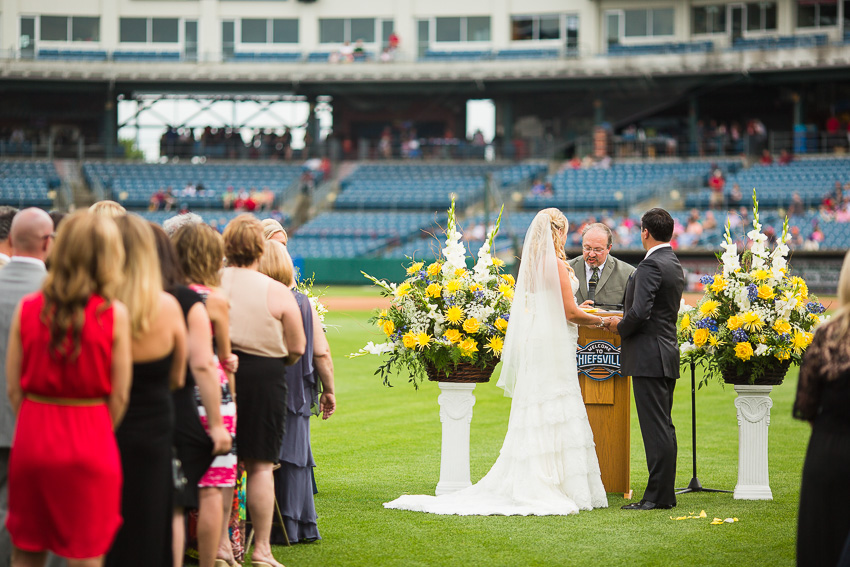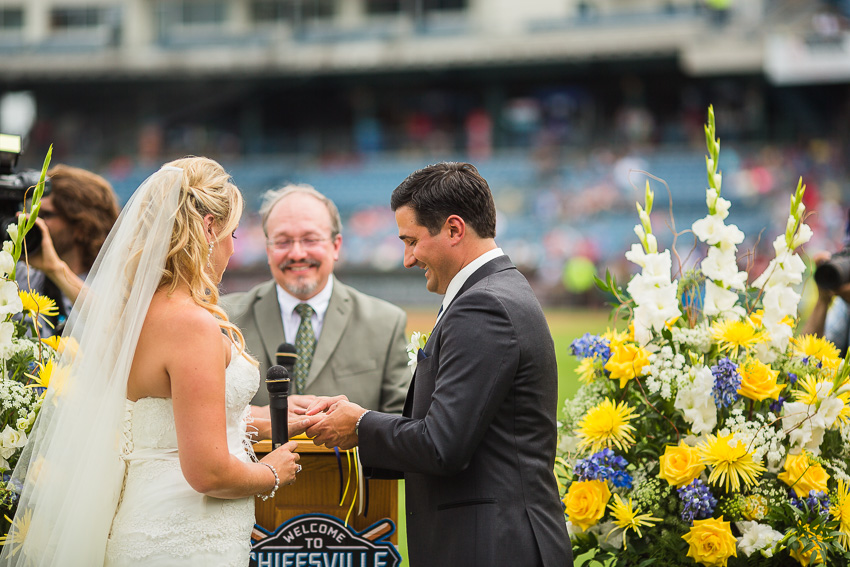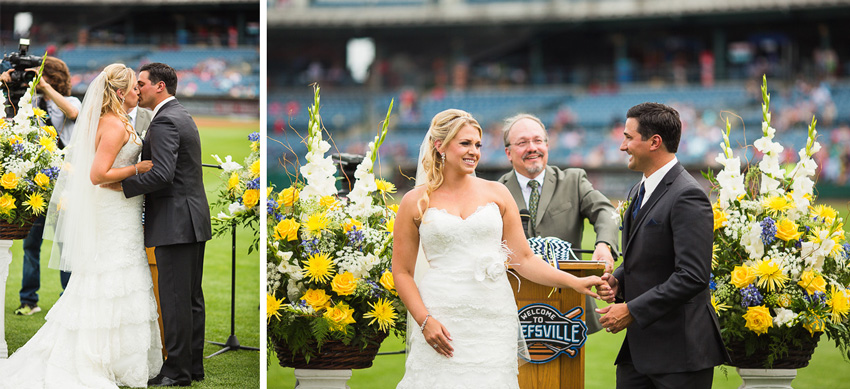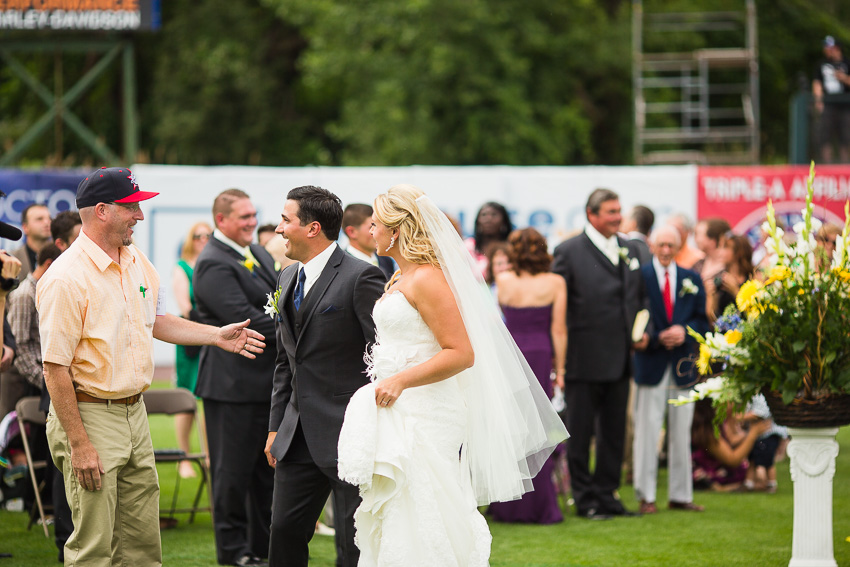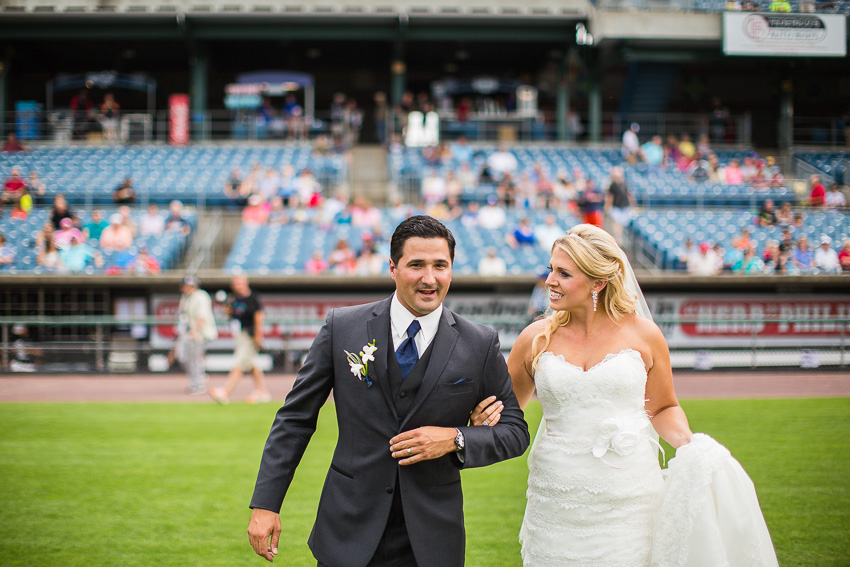 Here's Paul throwing out the first pitch of the day to Manny Delcarmen!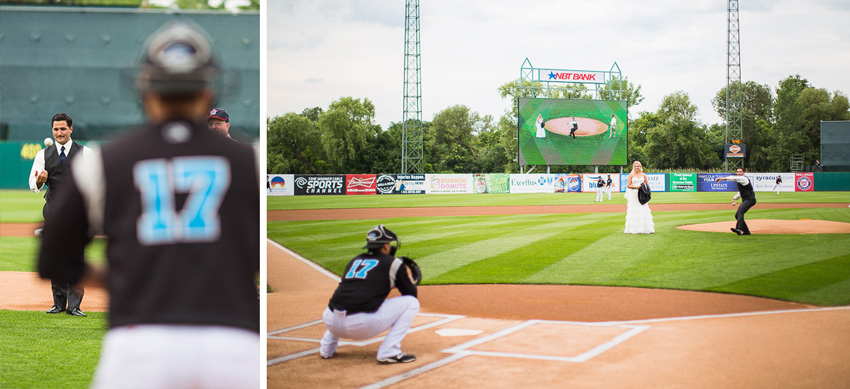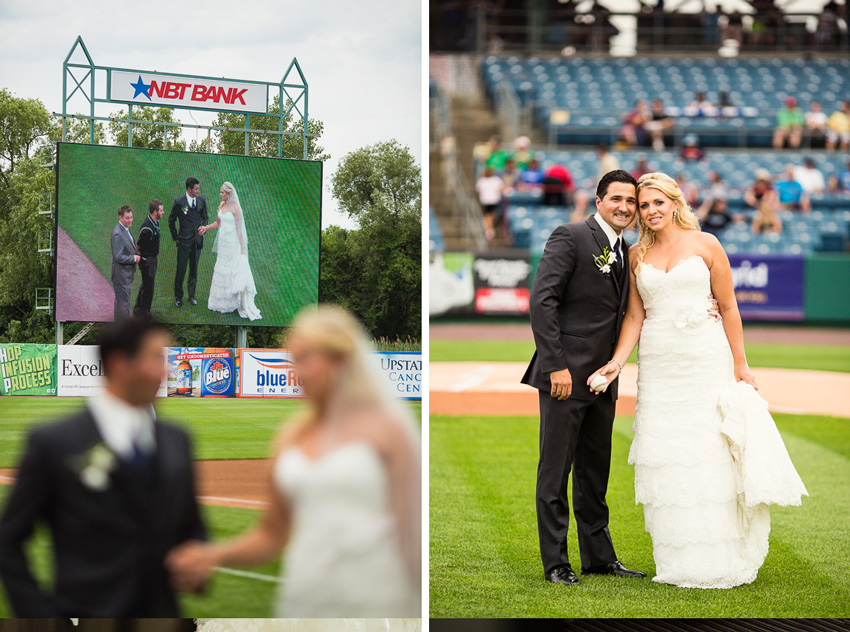 Paul's cousin was the talent to perform the national anthem and the ring bearer was the one to stand up on the dugout and give the signal to "play ball!"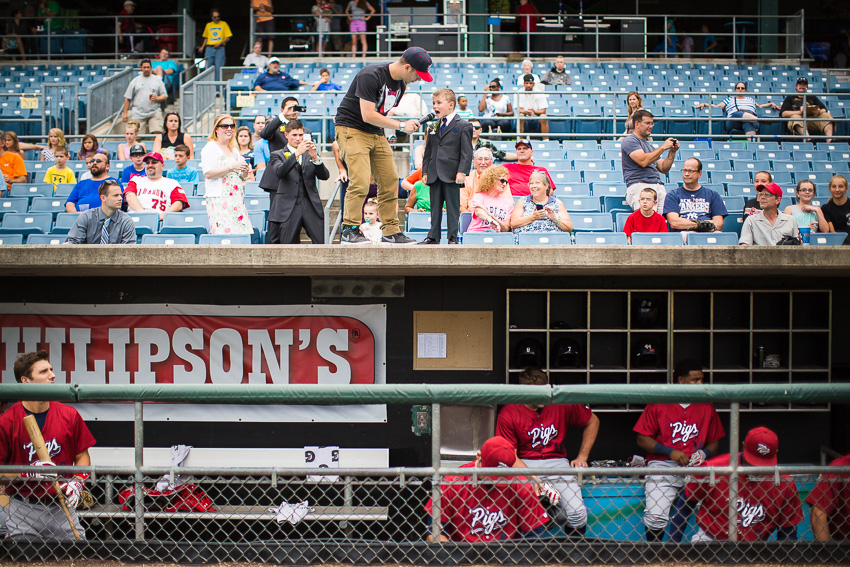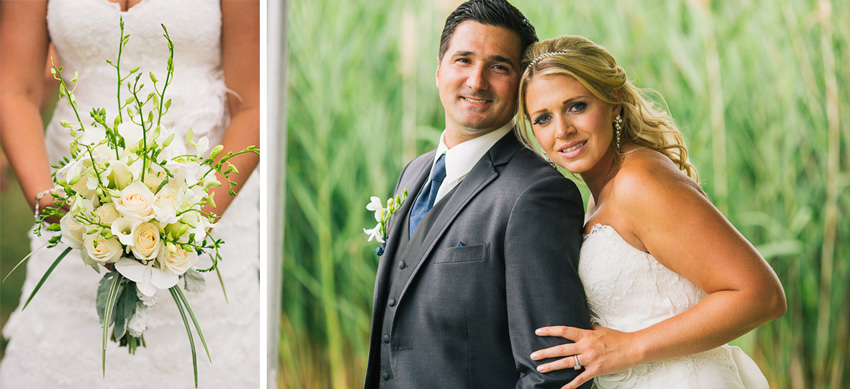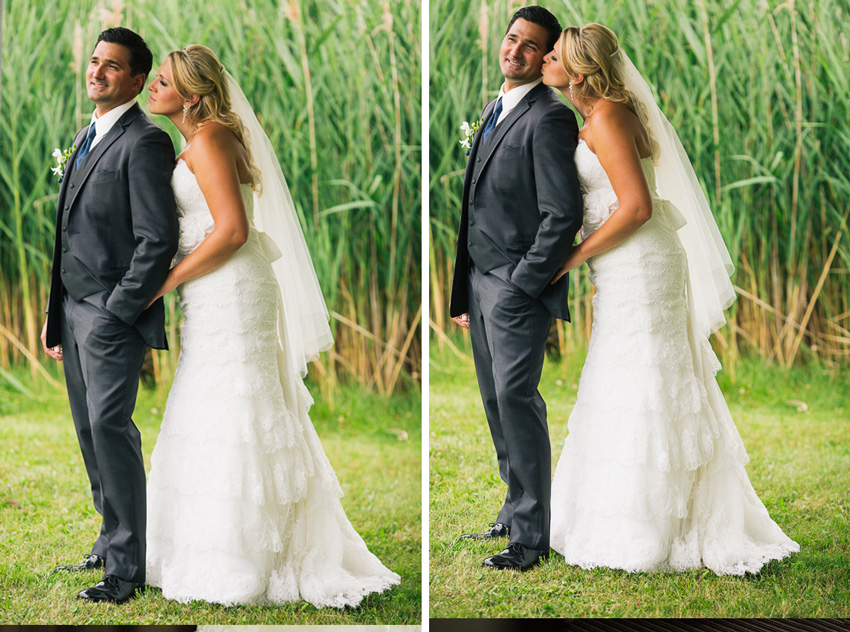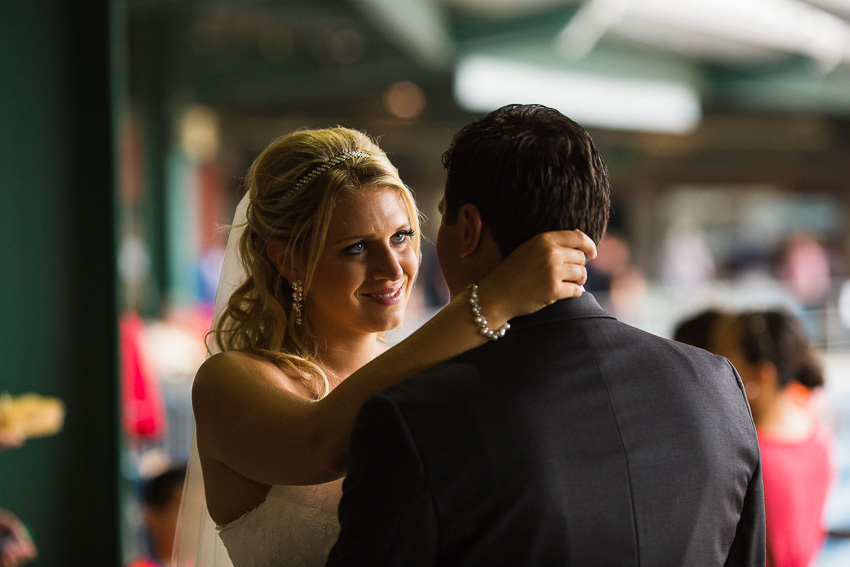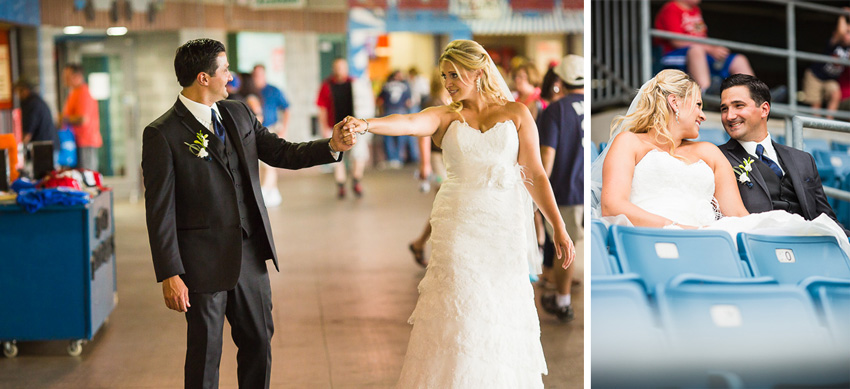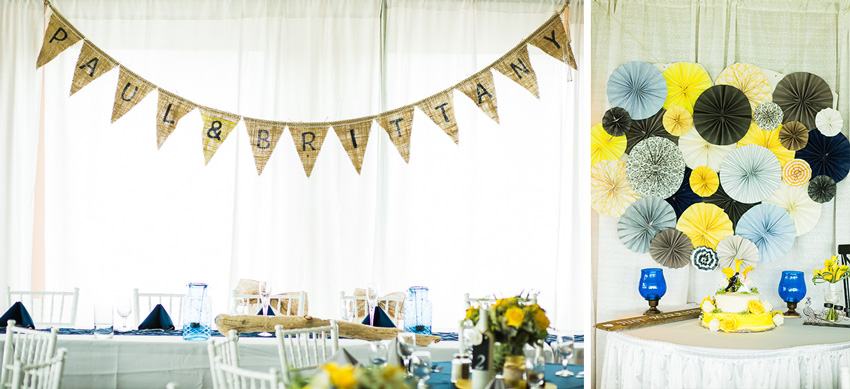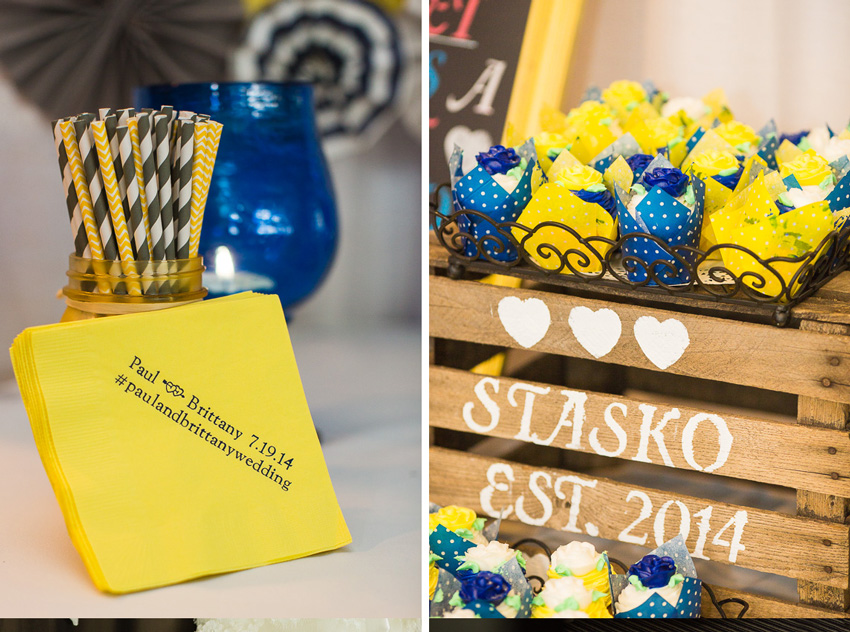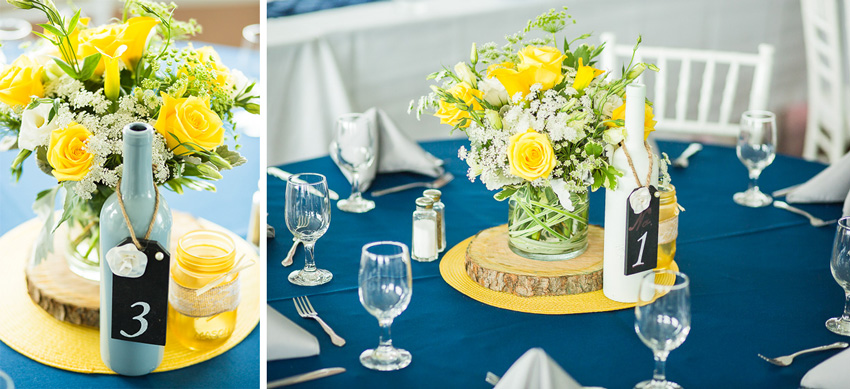 Below, you'll see that right after the toasts we ran back down to the field where there was a little game of "bobble head" to take place with a few of the wedding guests! Â The idea is that the contestants have to wear a pedometer on their head and get it to rack up the highest number by "bobbling" their head!


Next up was time for Brittany & Paul's first dance!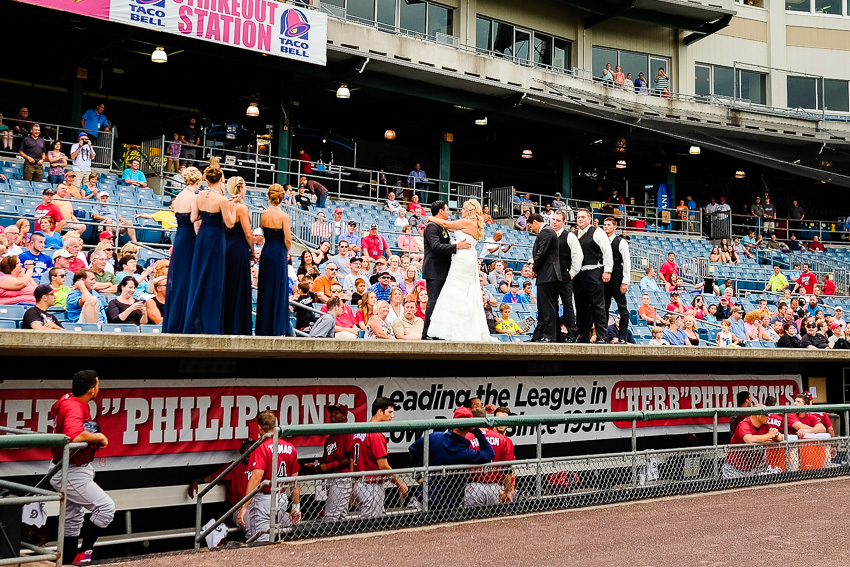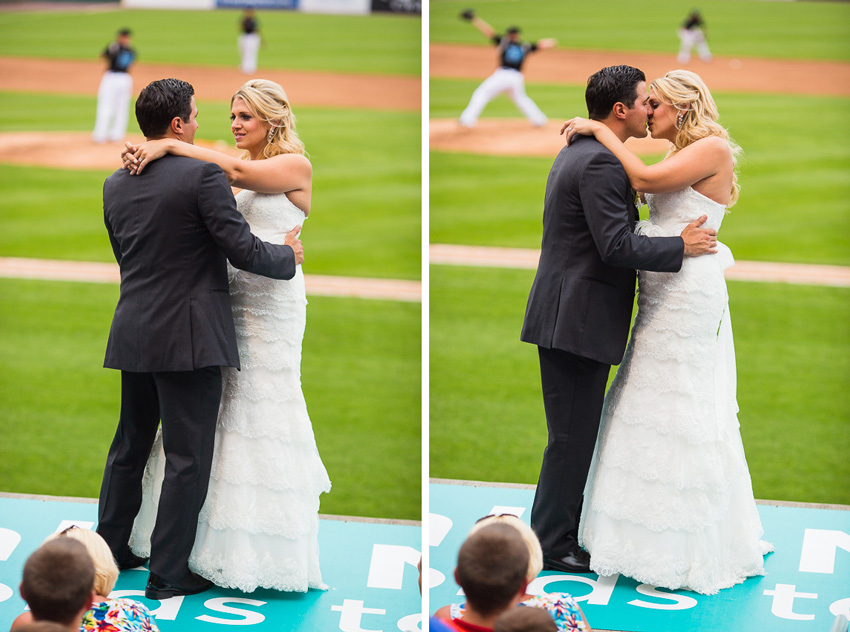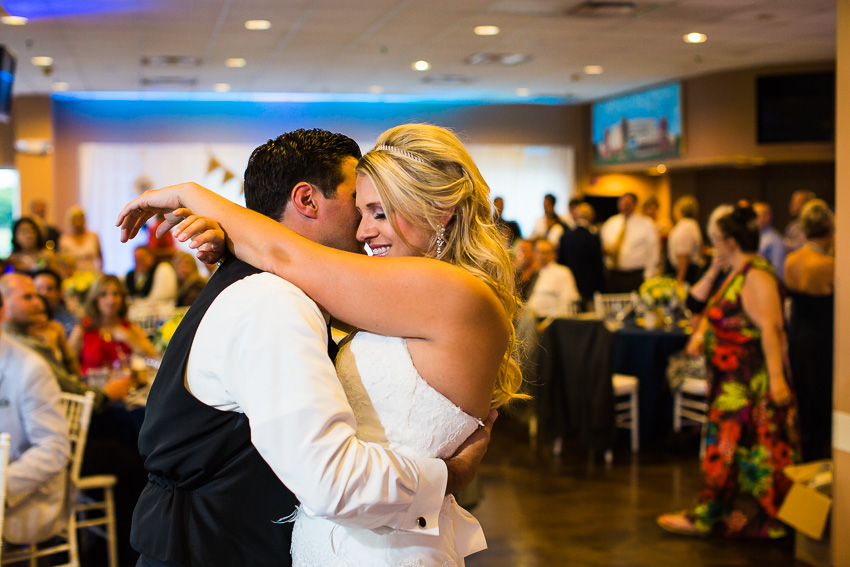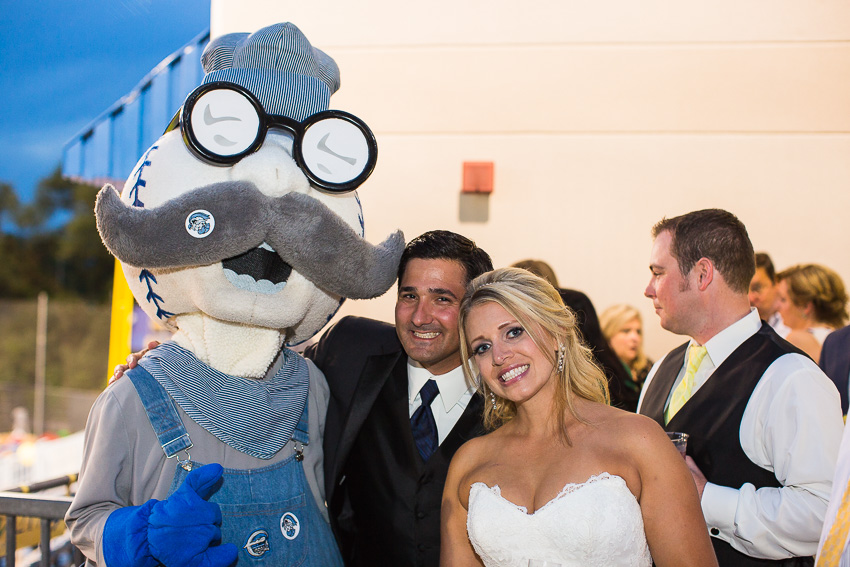 The DJ for the evening was For Pete's Sake Entertainment.