Brittany & Chris's wedding at the John Joseph Inn in Groton, NY was such a beautiful and relaxed day. Â Enjoy this set of John Joseph Inn wedding photography and be sure to leave a comment at the bottom so Brittany & Chris know you love them and enjoyed the photos!

Dress from All The Rage Bridals in Virginia Beach and designed by Allure Bridals. Shoes by Guess.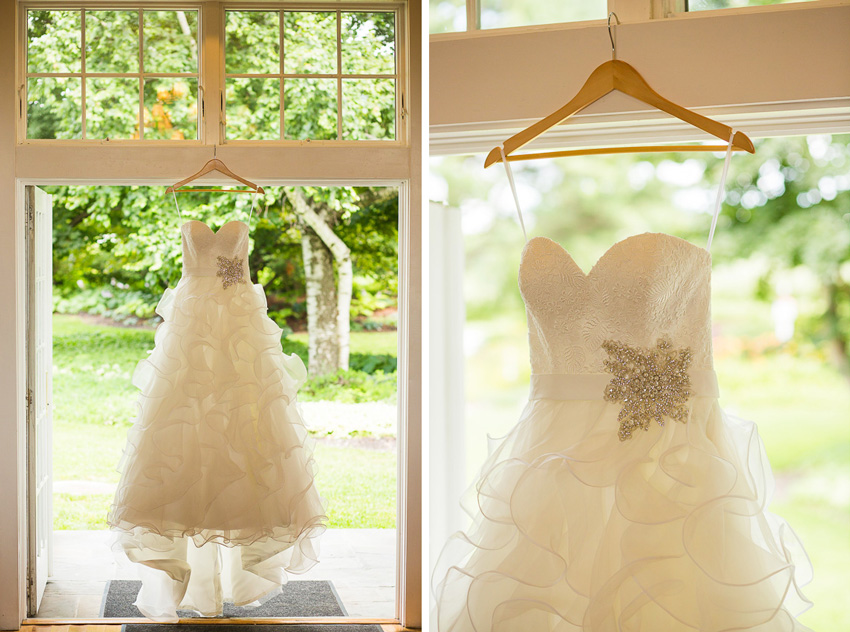 Here's how relaxed things were! Â Brittany and her bridesmaids took a little stroll out to the ceremony area and the cocktail hour bar at the Inn's English garden, all before getting ready!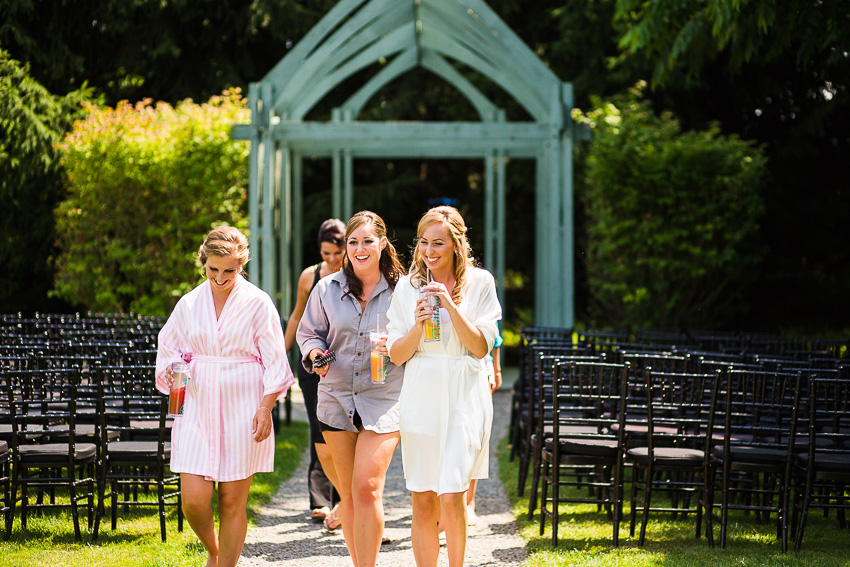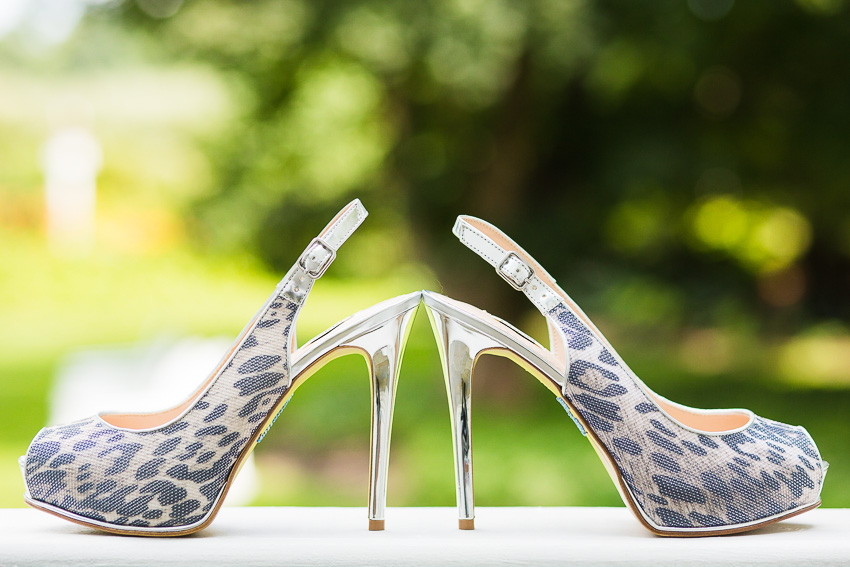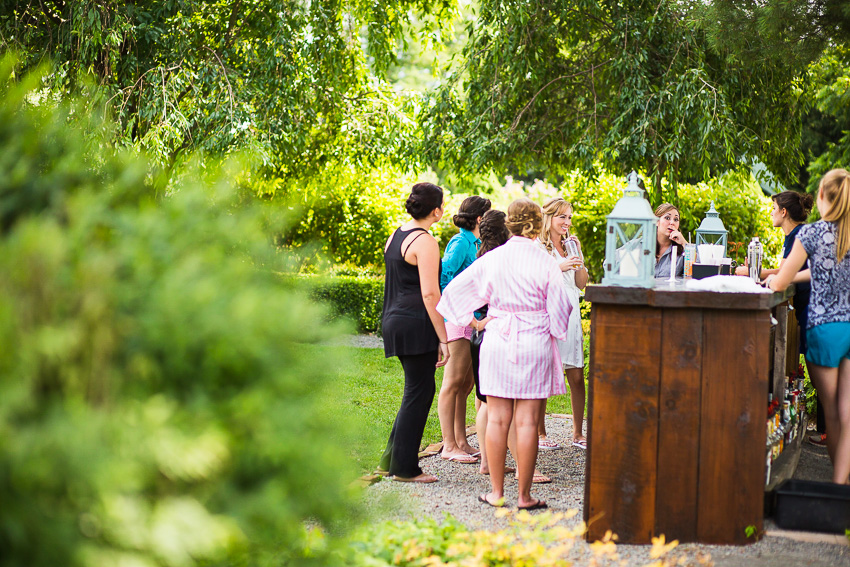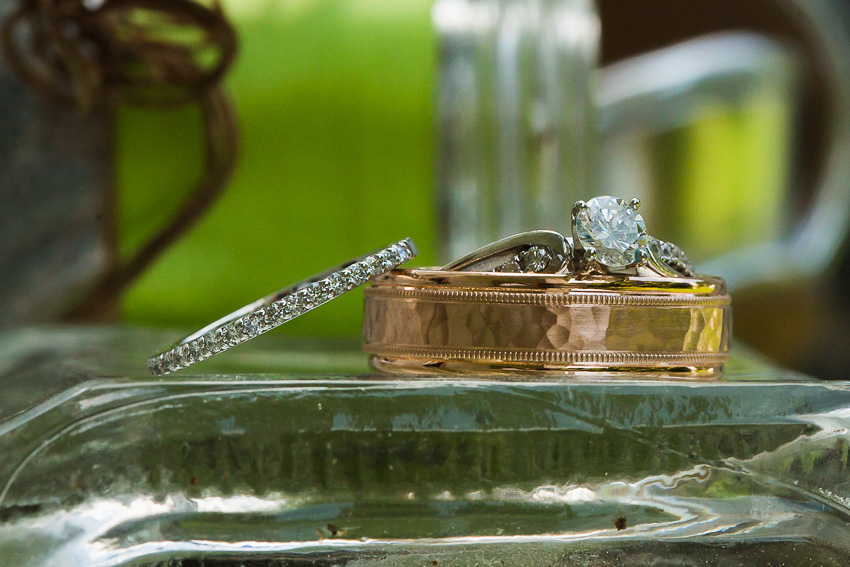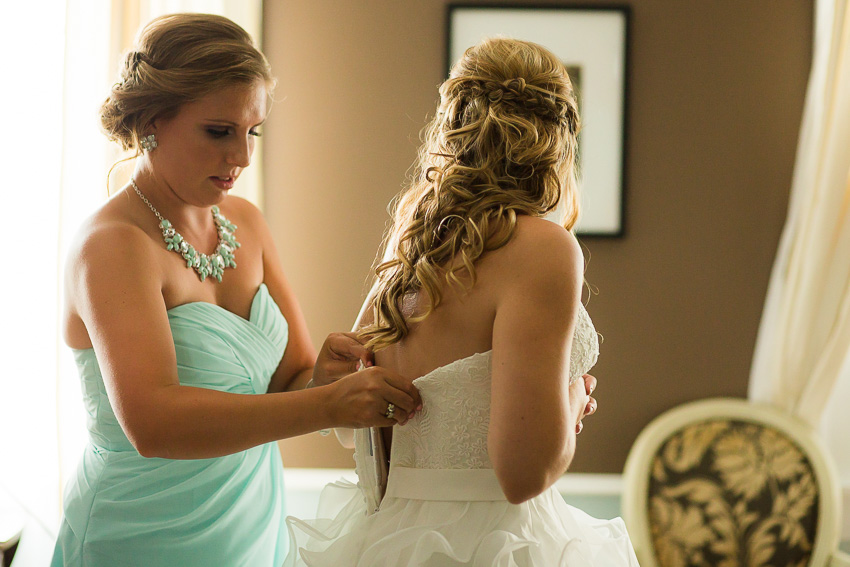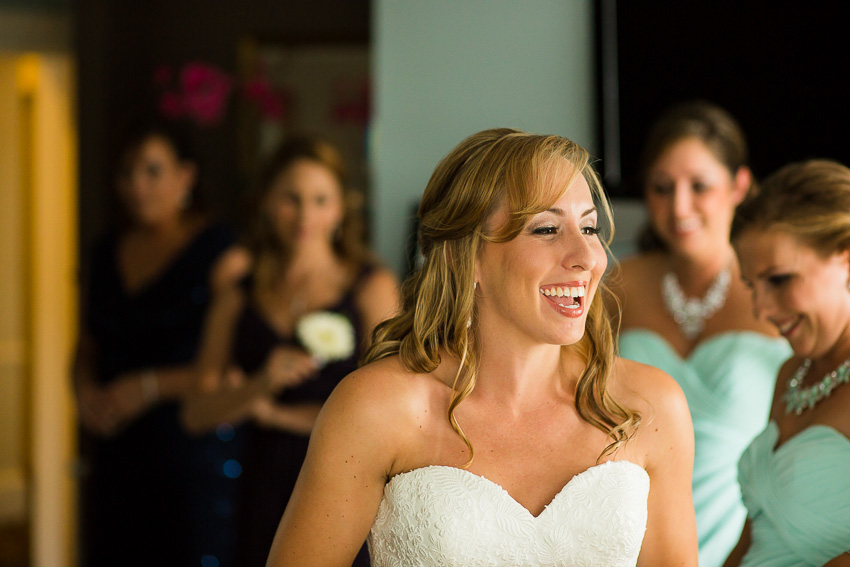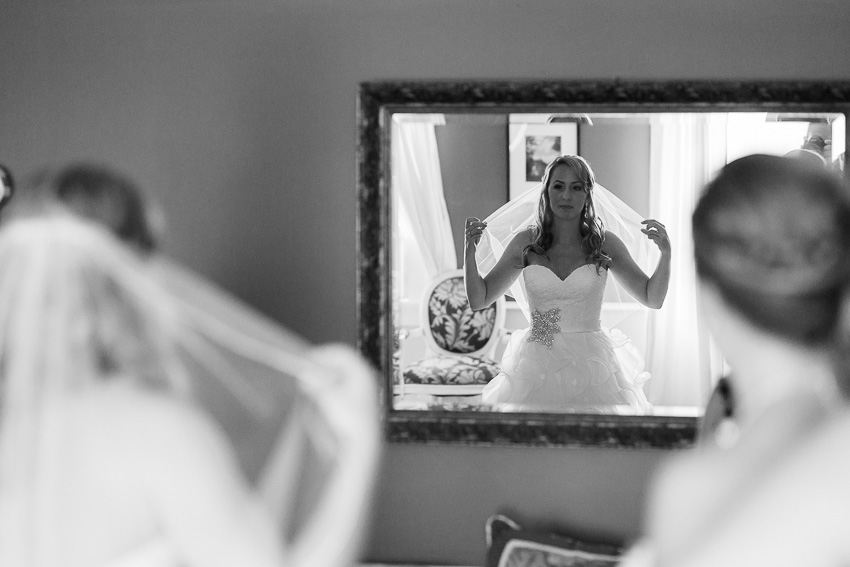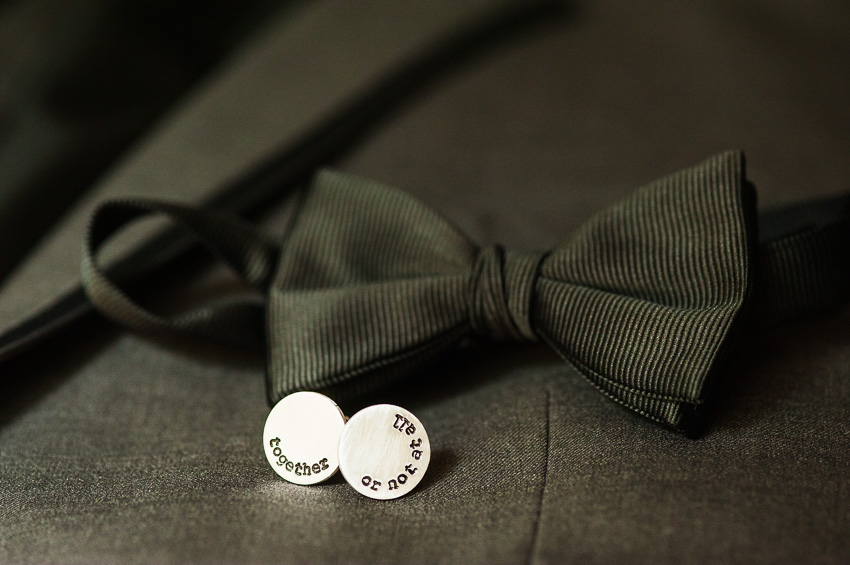 Both Brittany & Chris got ready at the property. Â While Brittany was over at the John Joseph Inn, Chris was at the cottage located right next to the Elizabeth Restaurant.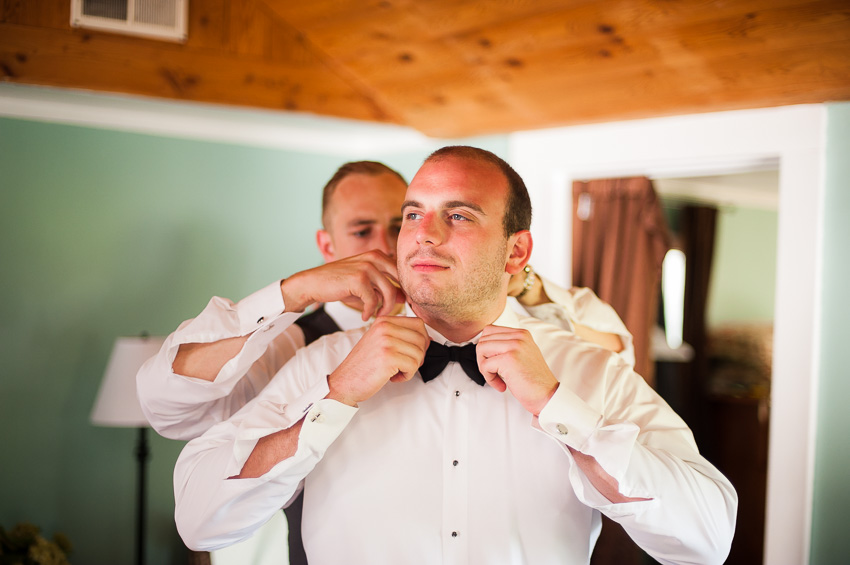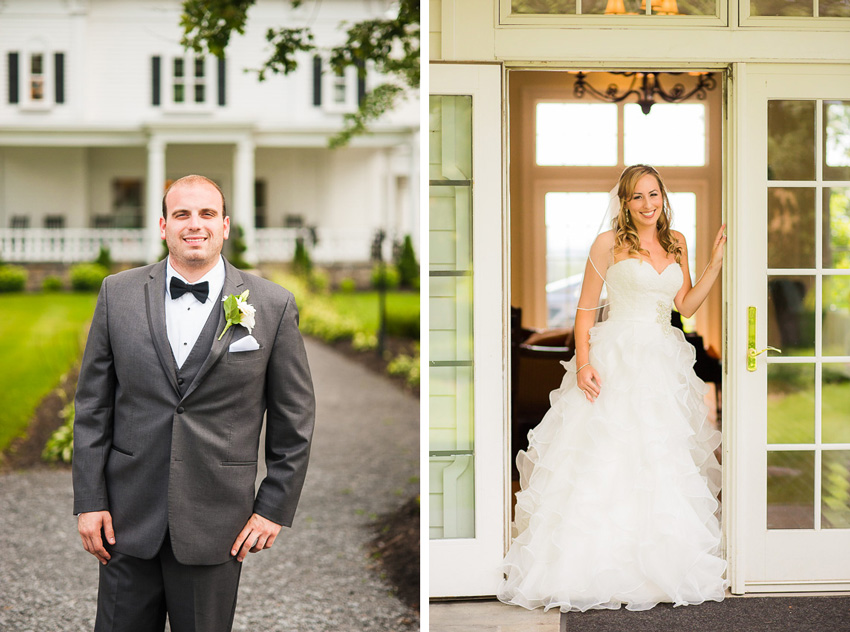 Makeup Charisse Koba & all of the bouquets and table flowers by Michaleen's in Ithaca.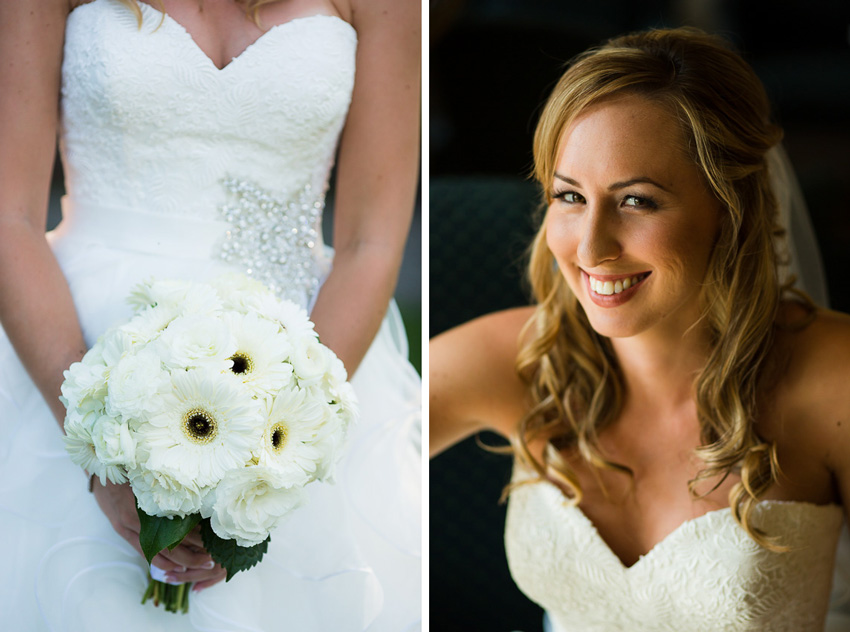 I loved this little moment right before the ceremony. Â Brittany's dad started out just ahead of her since it is such a narrow path through this garden area. Â Once out of the garden Brittany was escorted by her father down the aisle!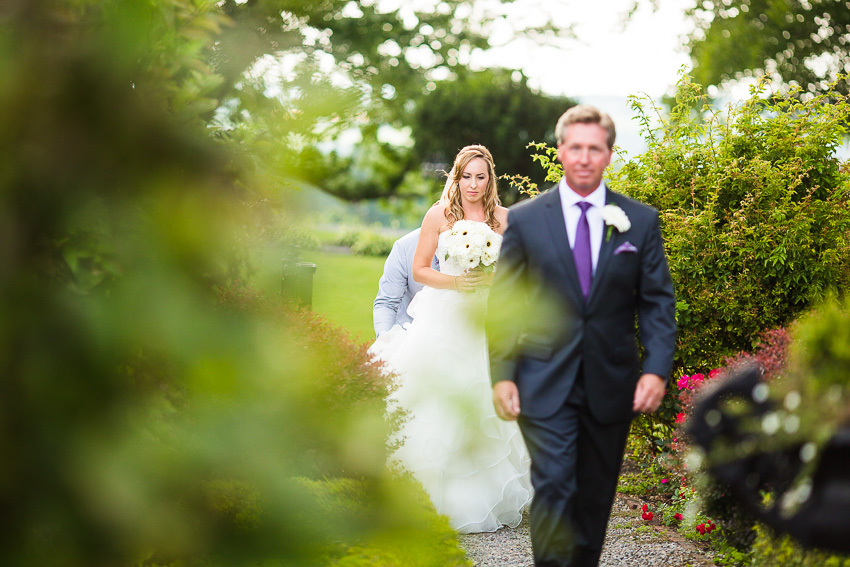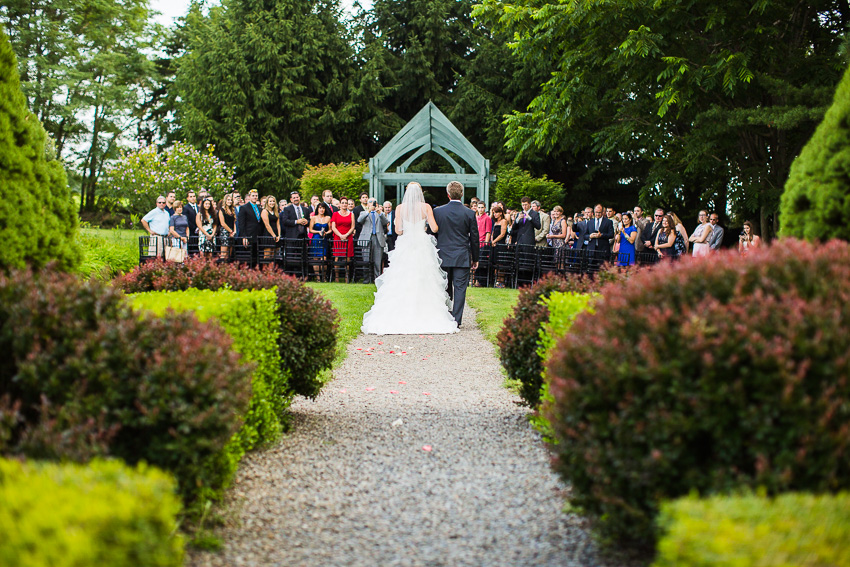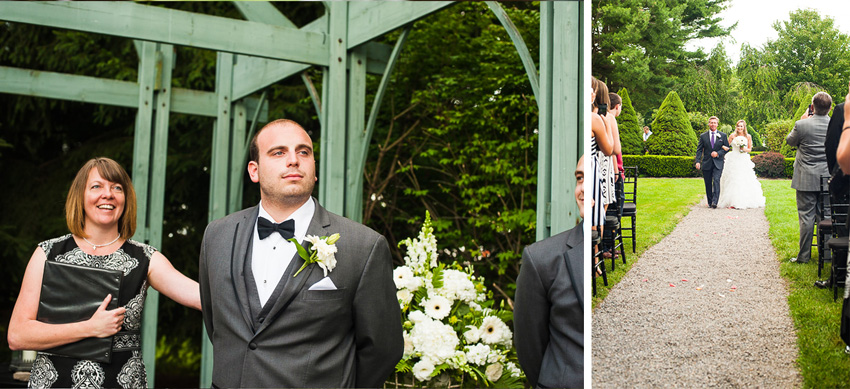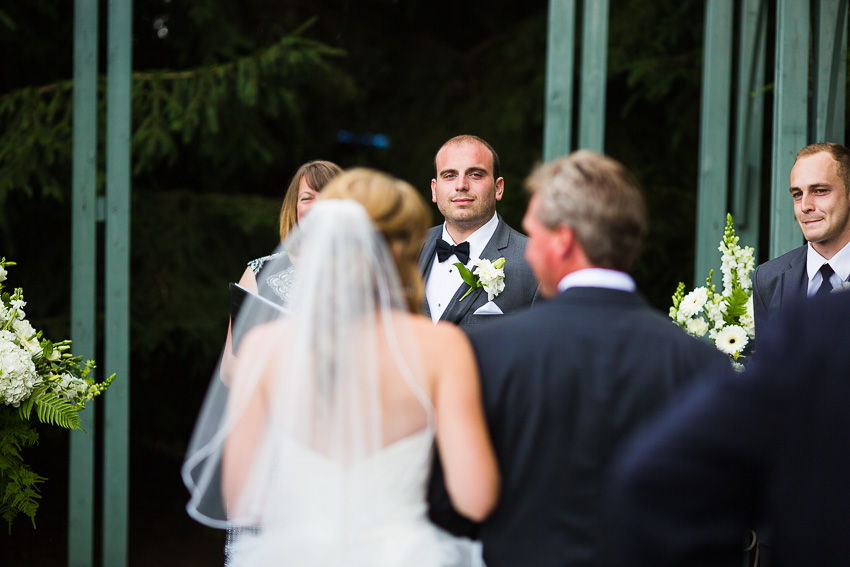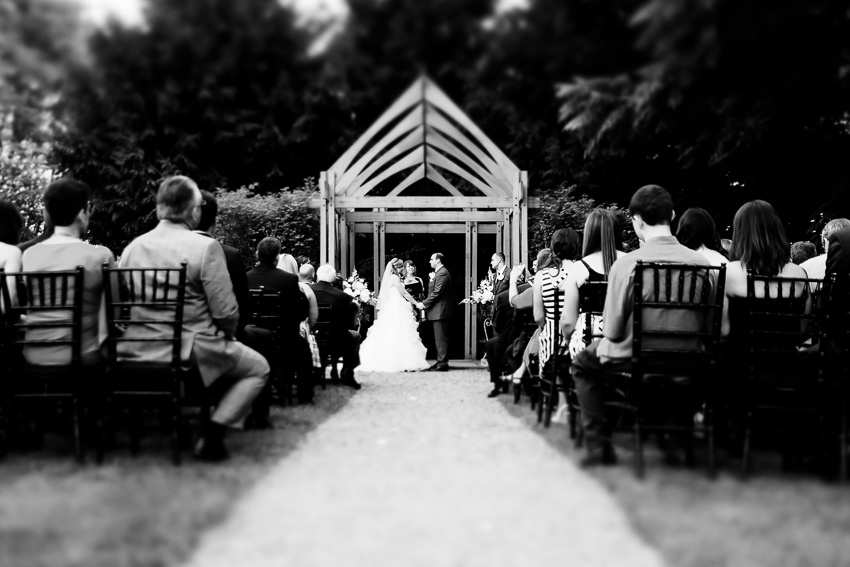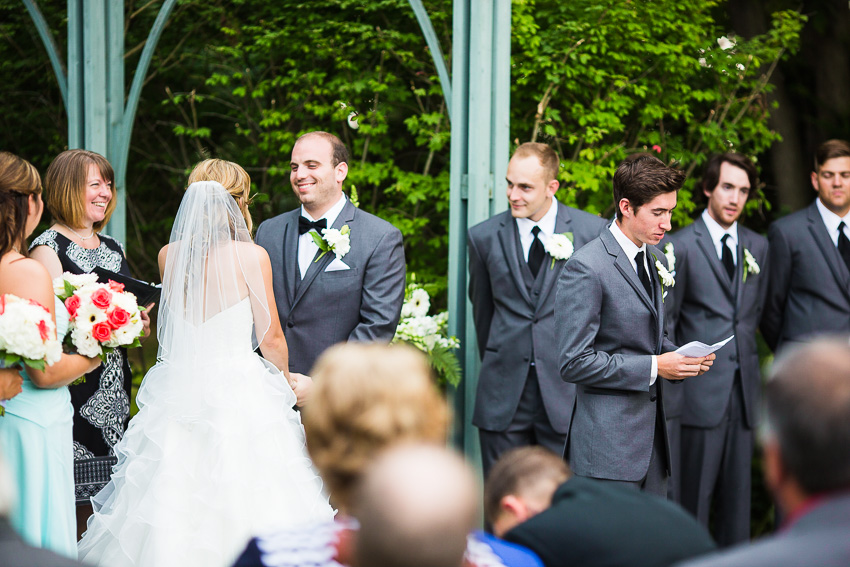 Now that's a first kiss!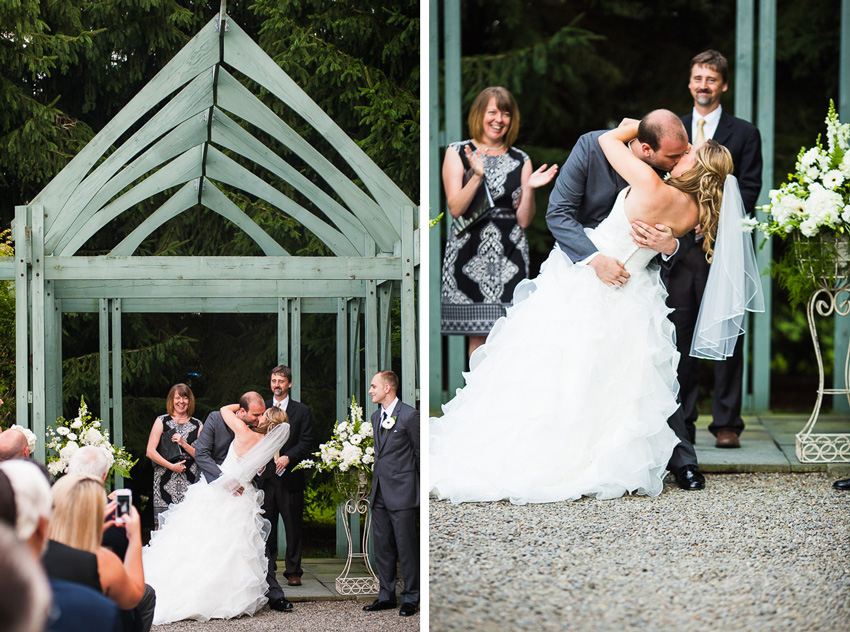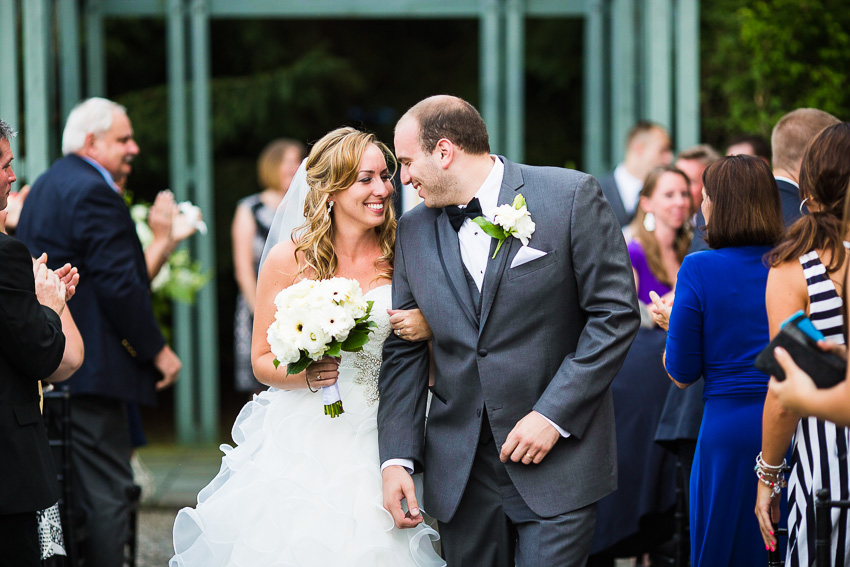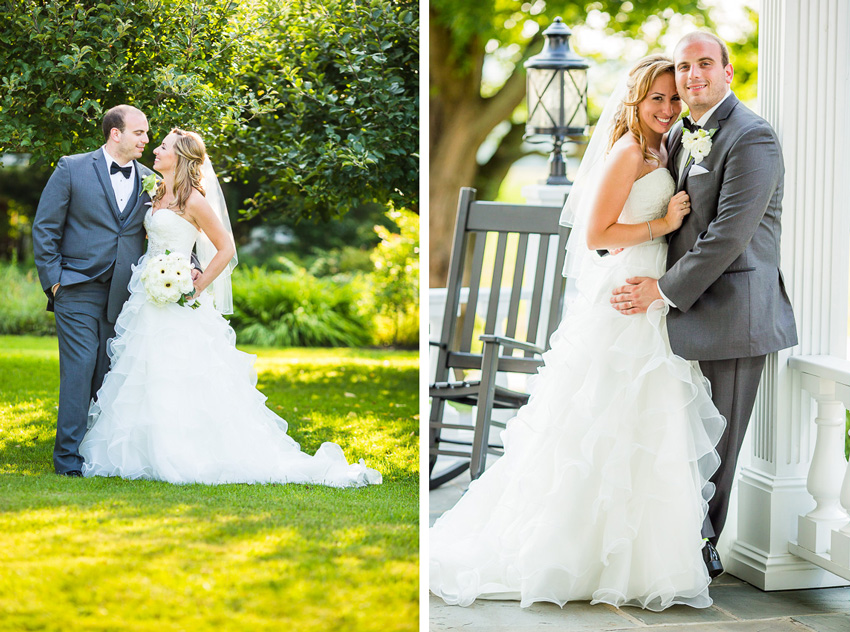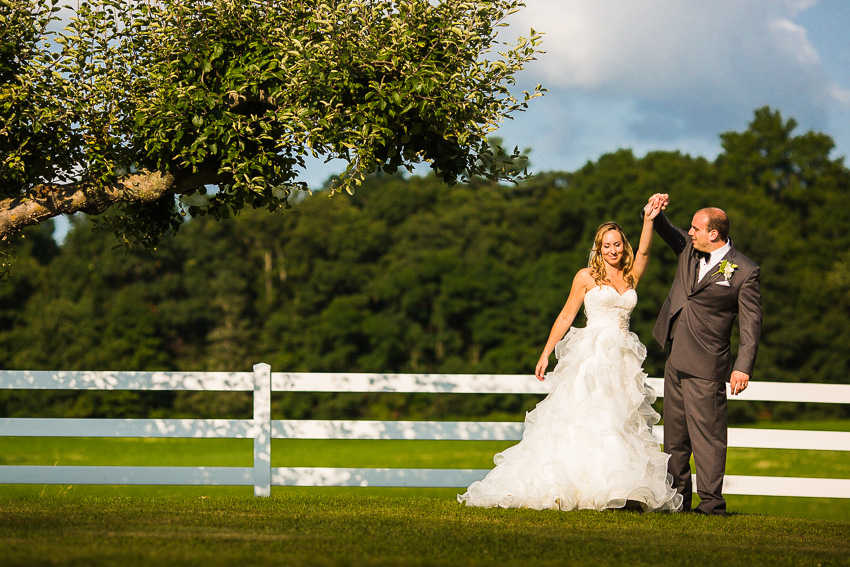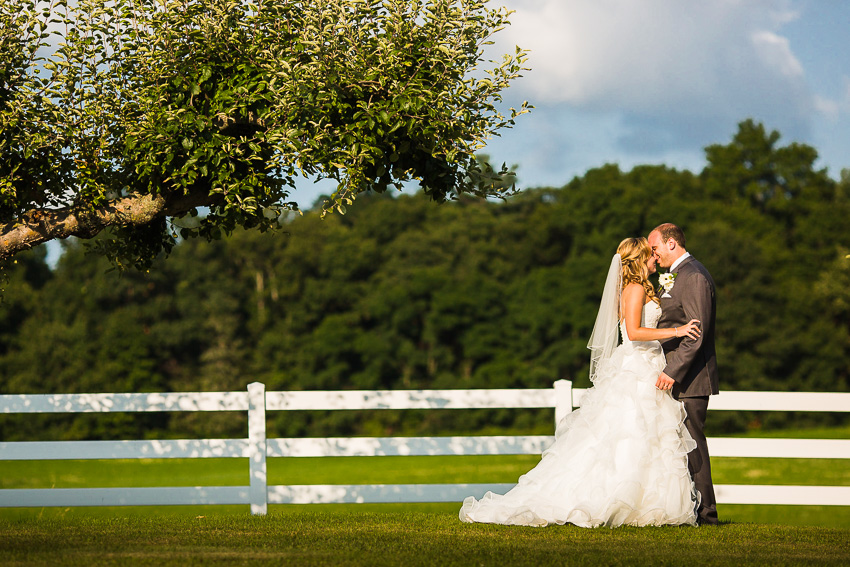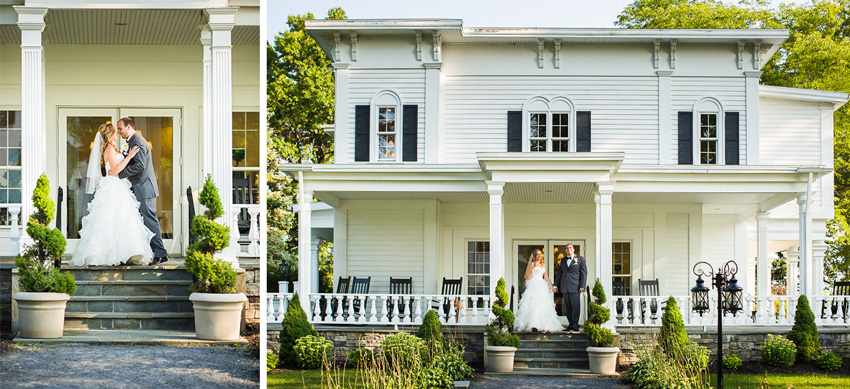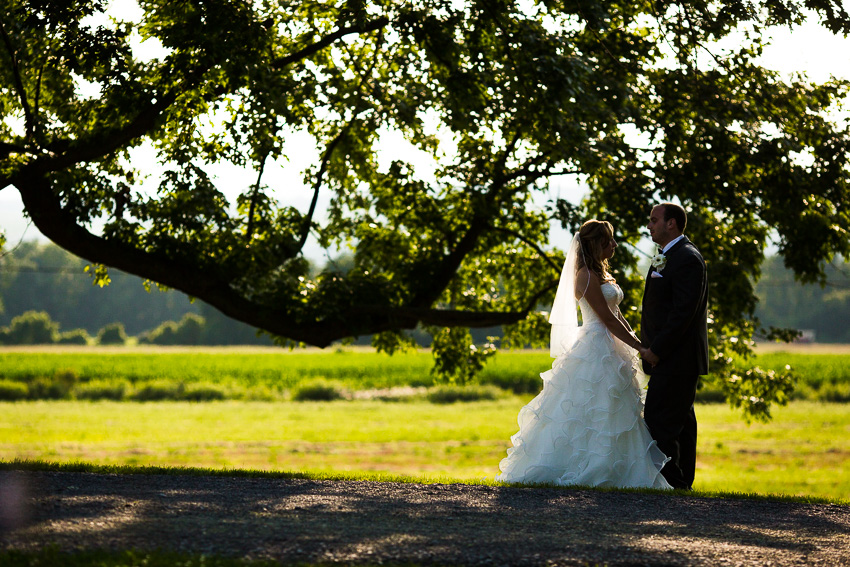 Everything for the day was coordinated by John Hamilton of the John Joseph Inn & Elizabeth Restaurant.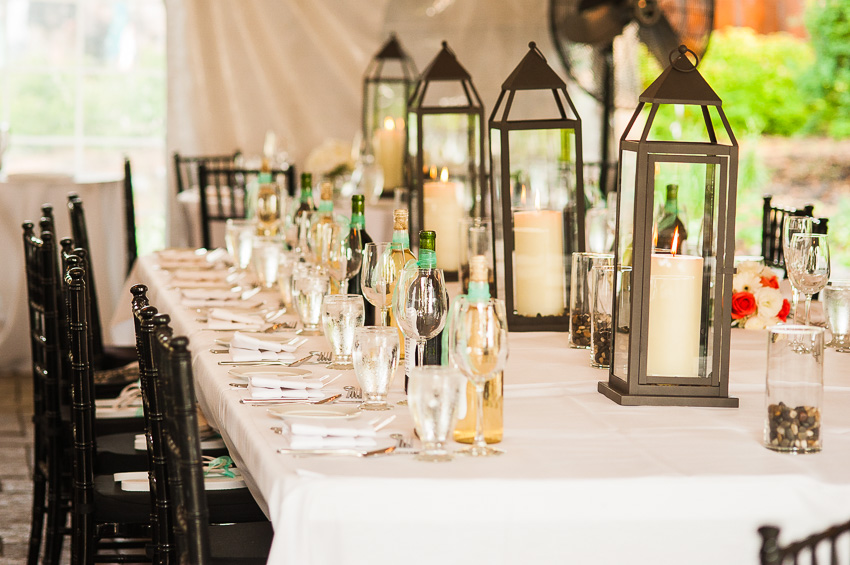 Home made wine and hand labeled bottles for the wedding guest favors!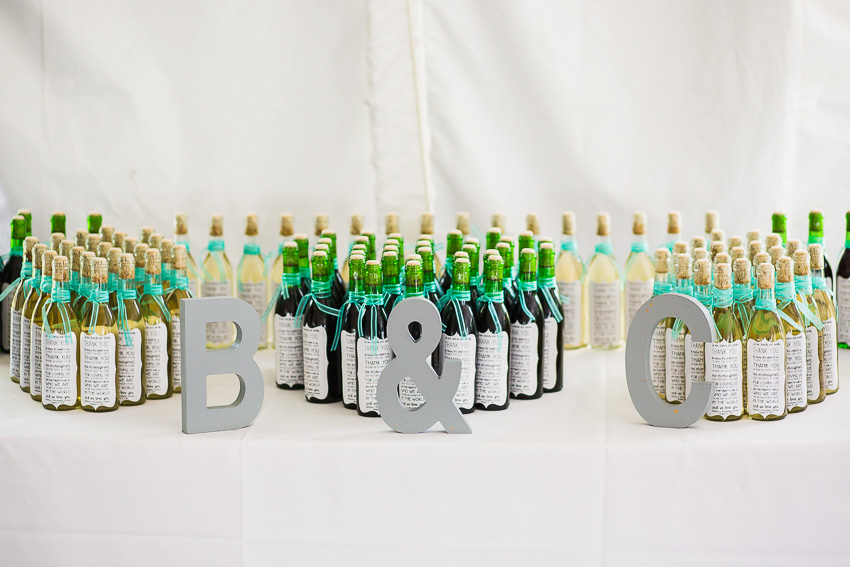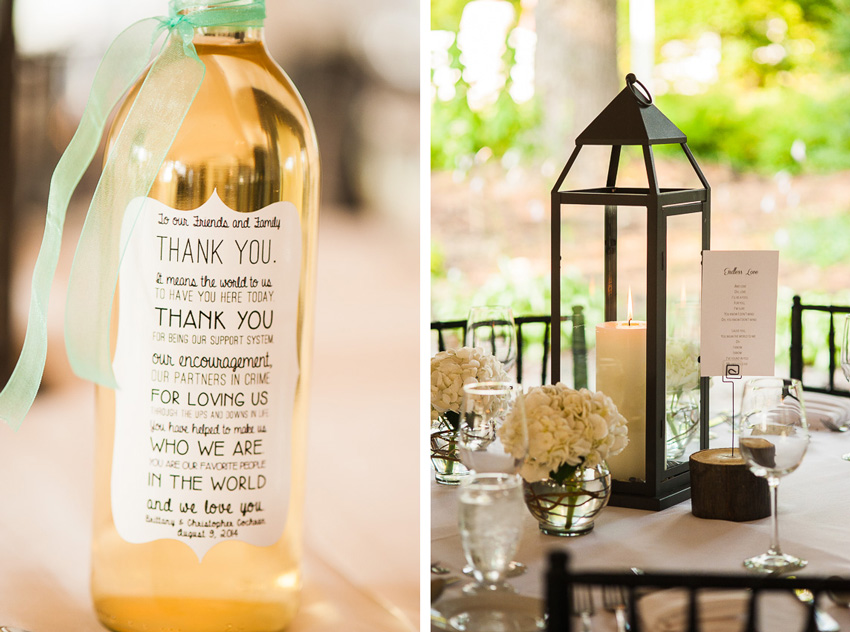 Cake by John Joseph Inn.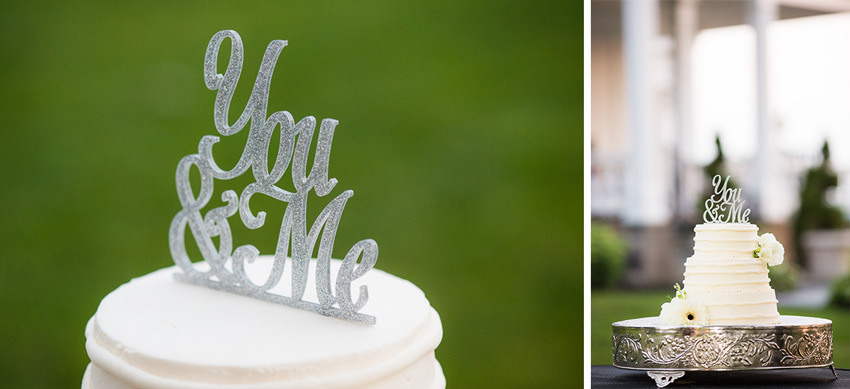 Brittany's really talented brother played an awesome rendition of Jack Johnson's "Better Together."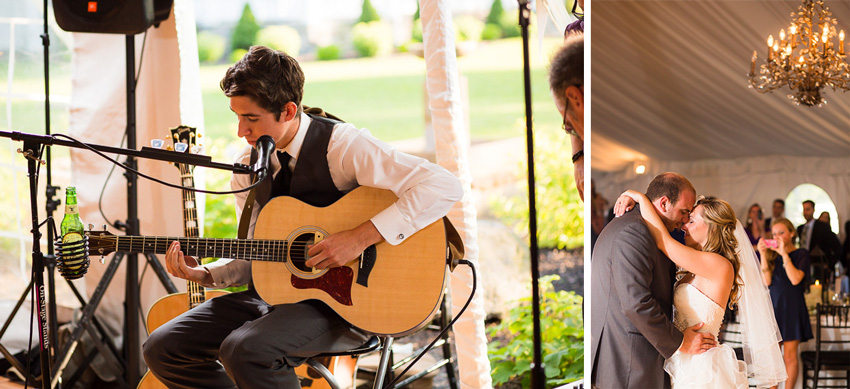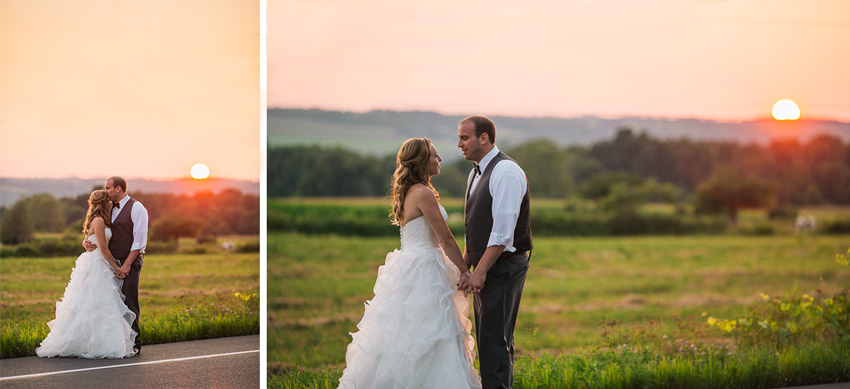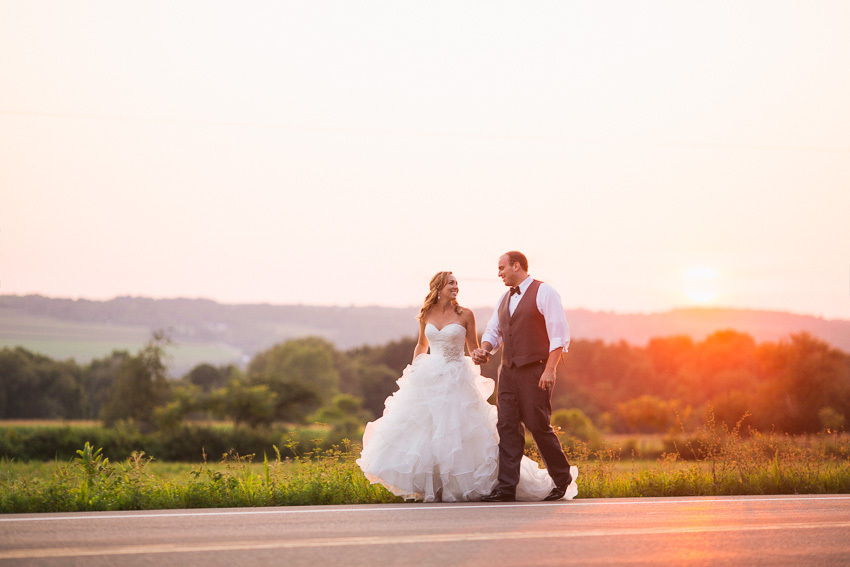 Frank & Burns made sure that everyone had a great time with a wonderful combination of their acoustic cover songs and DJ'd songs that had just about everyone out on the dance floor!


Well, as at many wedding receptions, there were a few broken glasses 🙂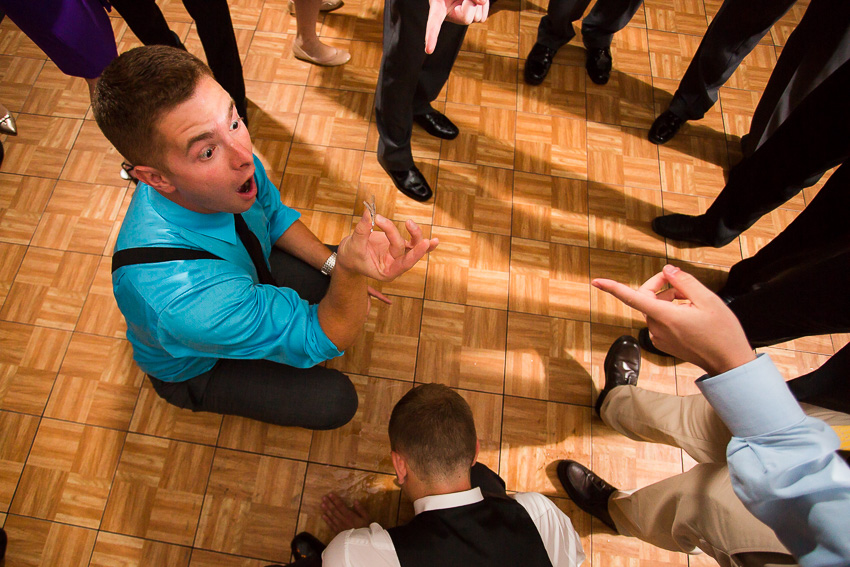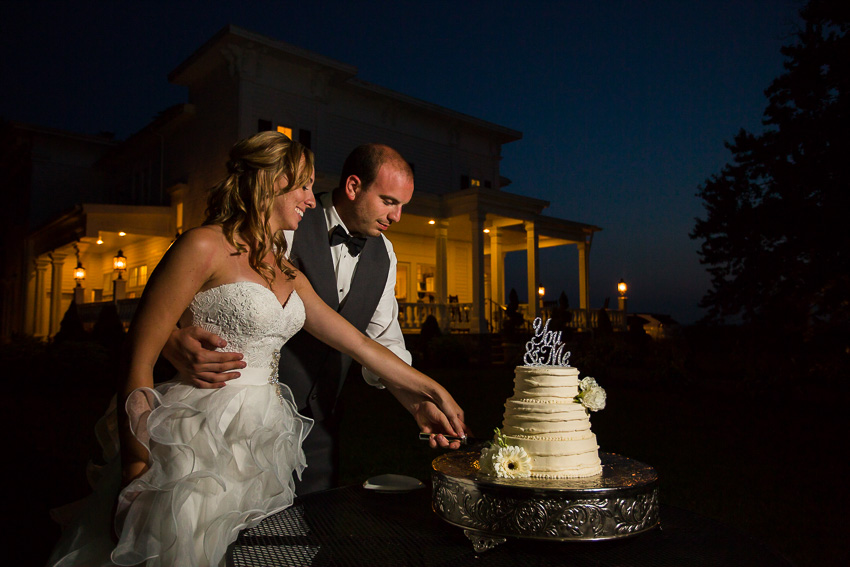 One of Chris's favorite things (besides Brittany!) is rugby, so he placed the garter on a rugby ball and gave it a toss!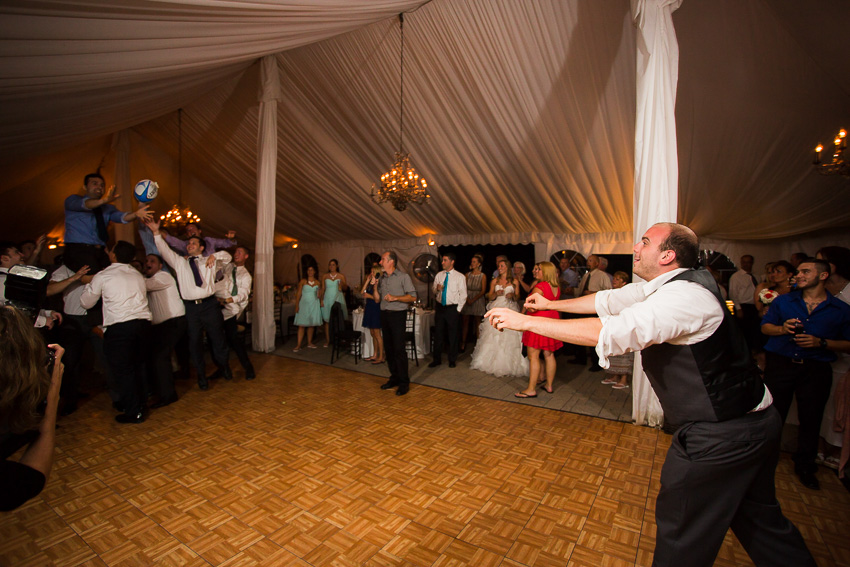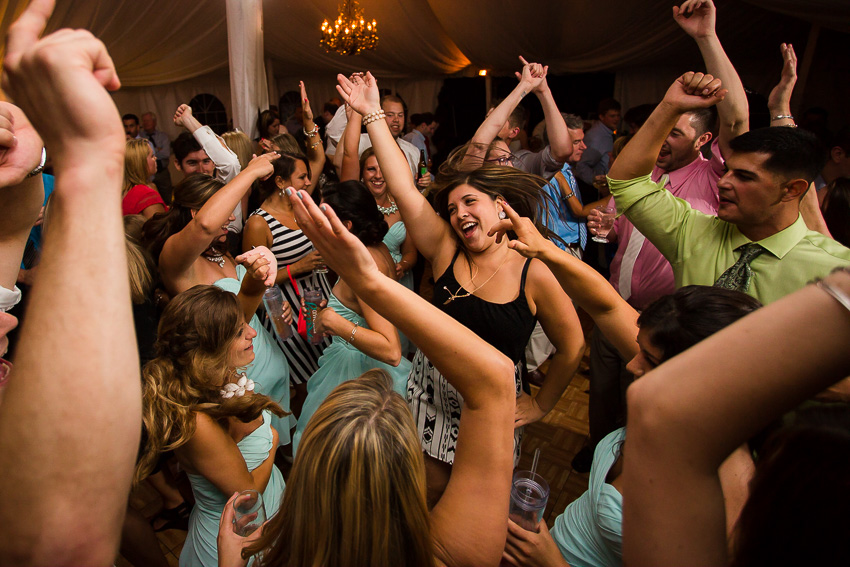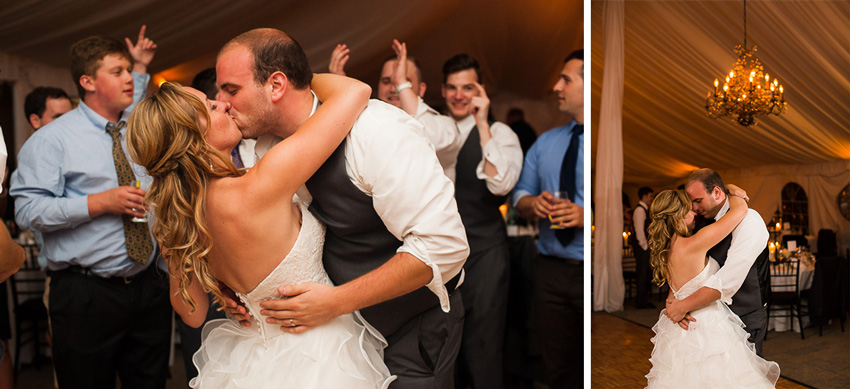 Thanks again to Alice Patterson for working as my second photographer.