A Syracuse winter wedding would not have been complete without at least a little snow.  After all, Syracuse is the snowiest city in America!  The only trouble with the snow is that many family and friends had to trek through up to 5 feet of snow since they were coming from areas north of Syracuse!
Katie getting ready for wedding at Genesee Grande Hotel.
With the fantastic help of Gina Scammell doing makeup and hair by Kara Erickson, everyone was looking their best after getting ready for the wedding at the Genesee Grande Hotel!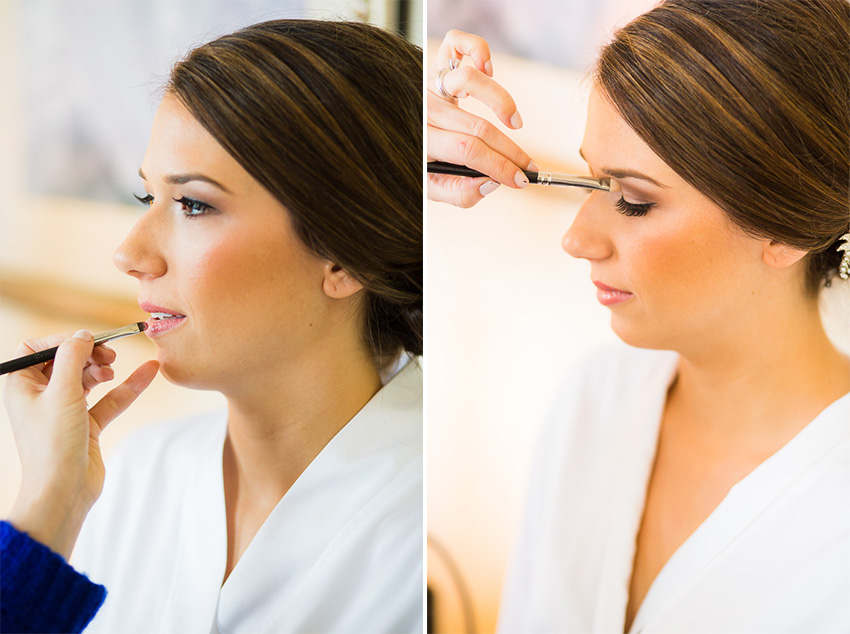 Katie's dress was a beautiful Pronovias from Spybaby Bride.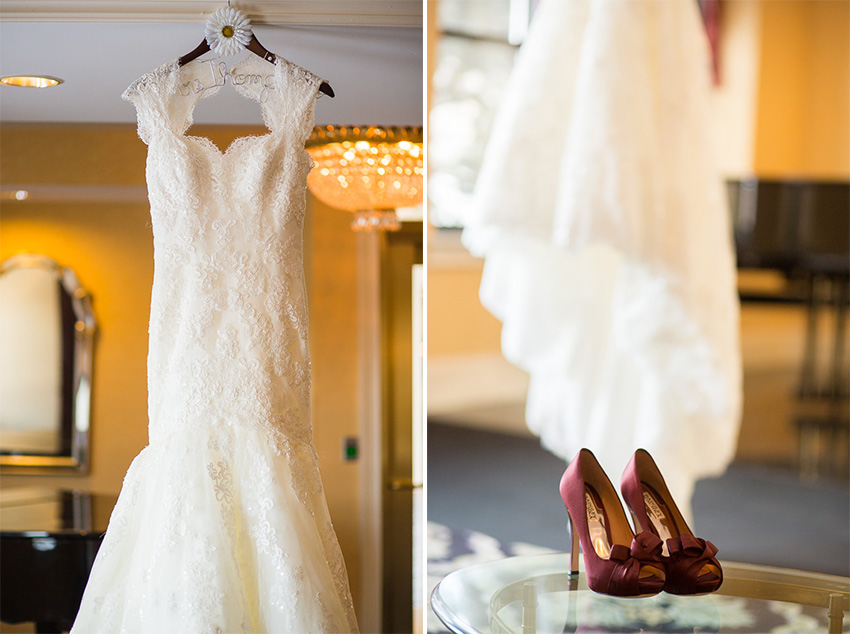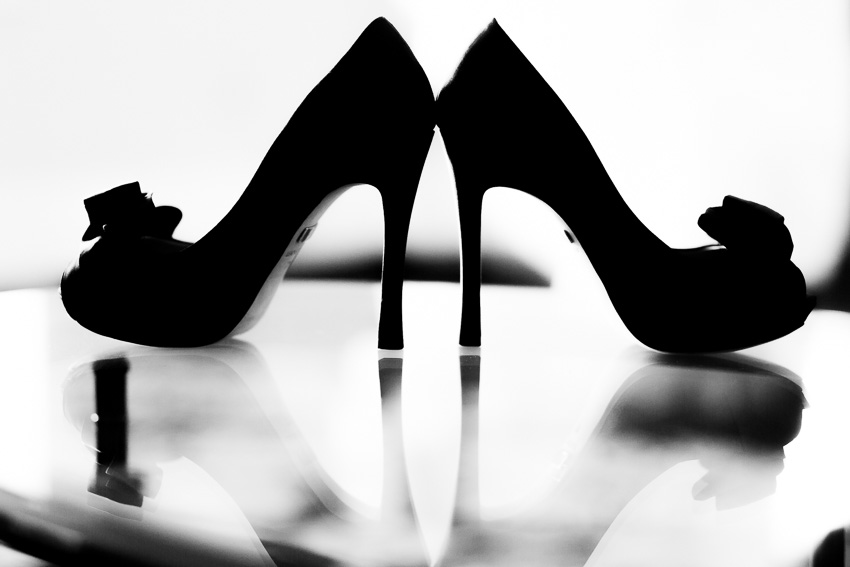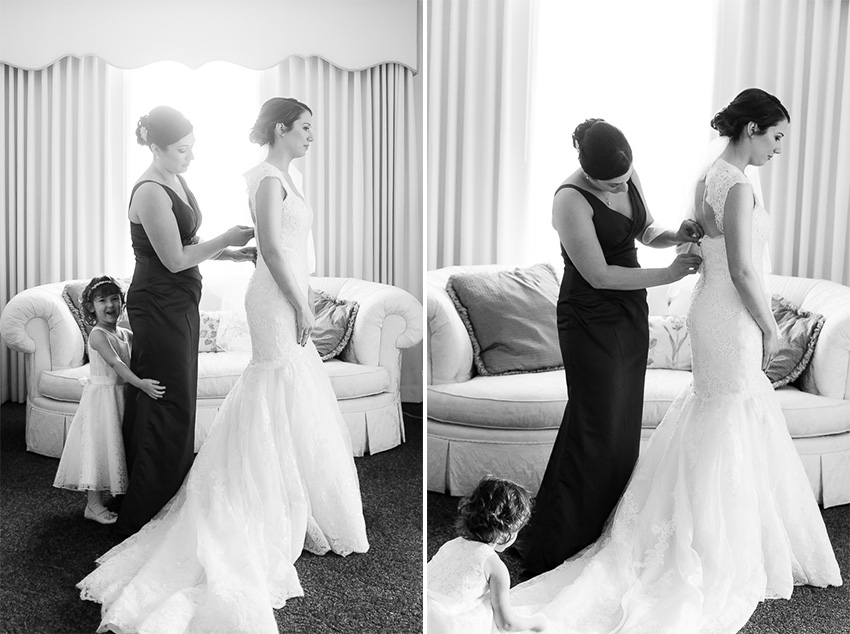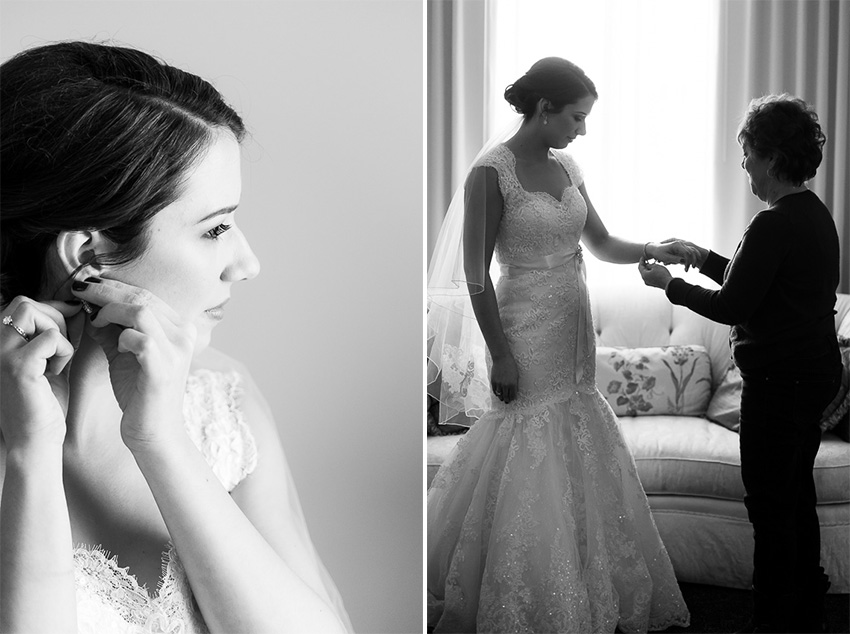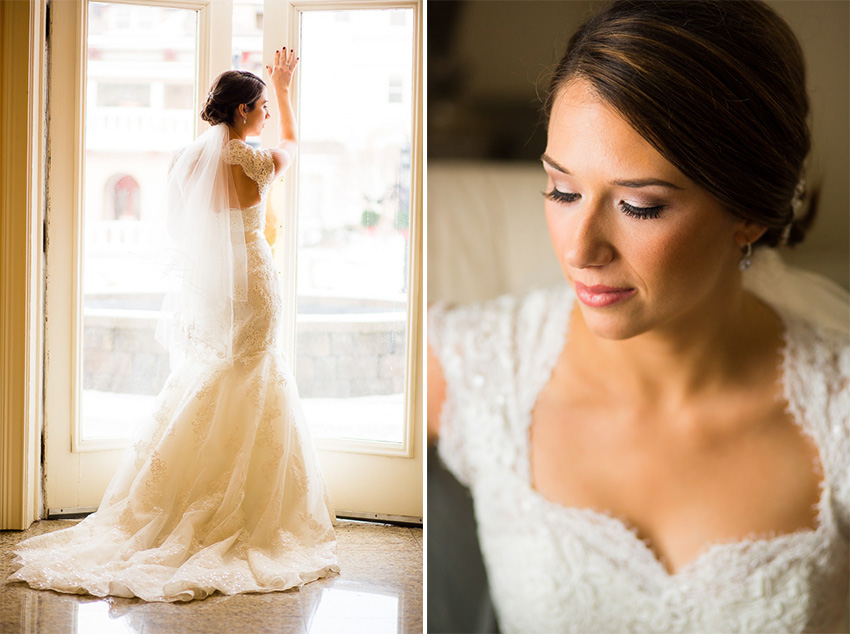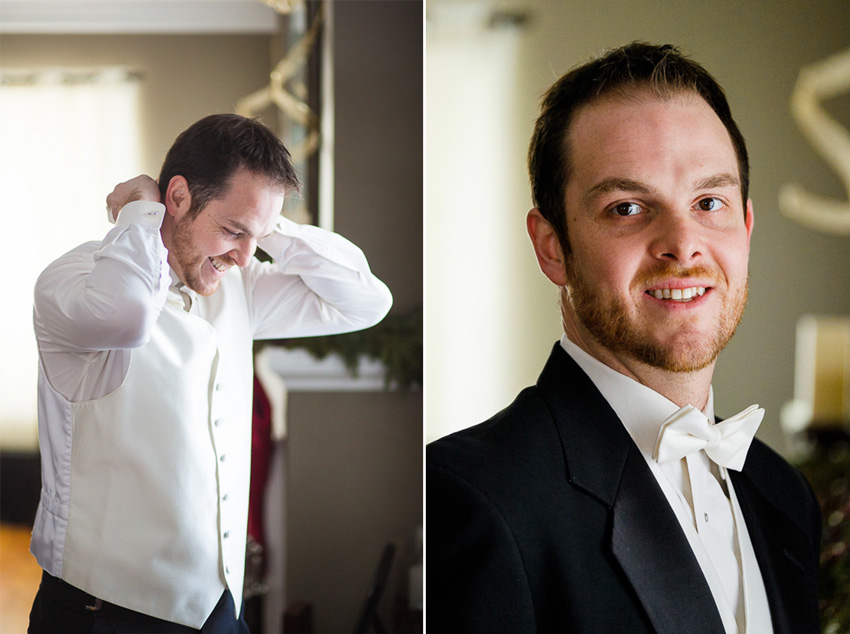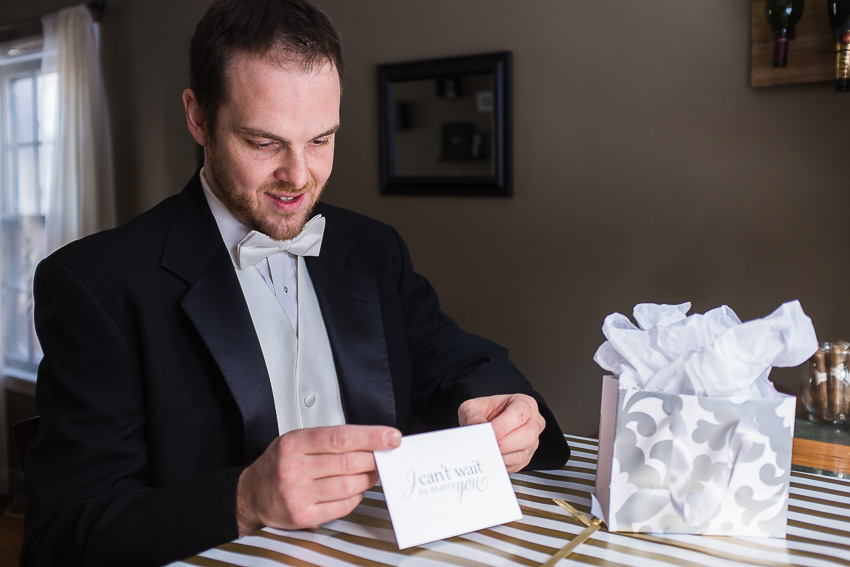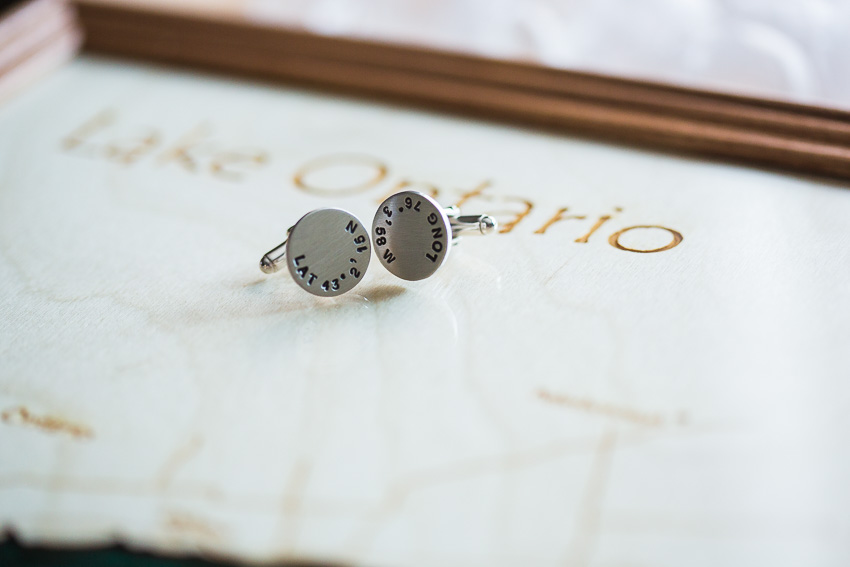 Once Mark arrived at the Genesee Grande my assistant and I set up the first look which is always a lot of fun and gives couple a chance to just enjoy their day a little bit alone before the rush of events begins!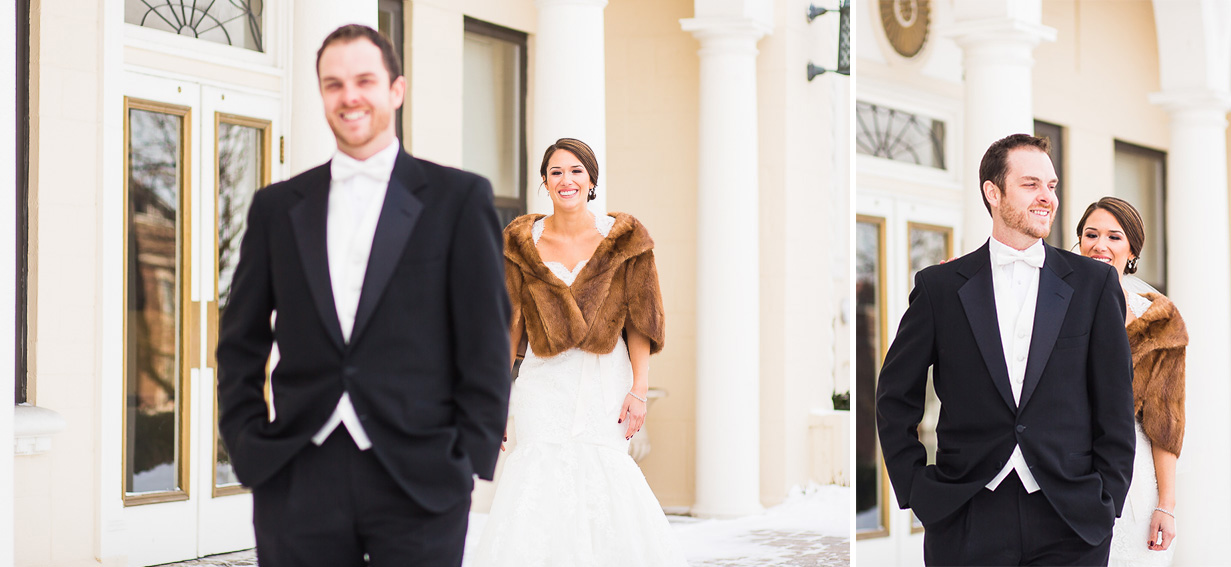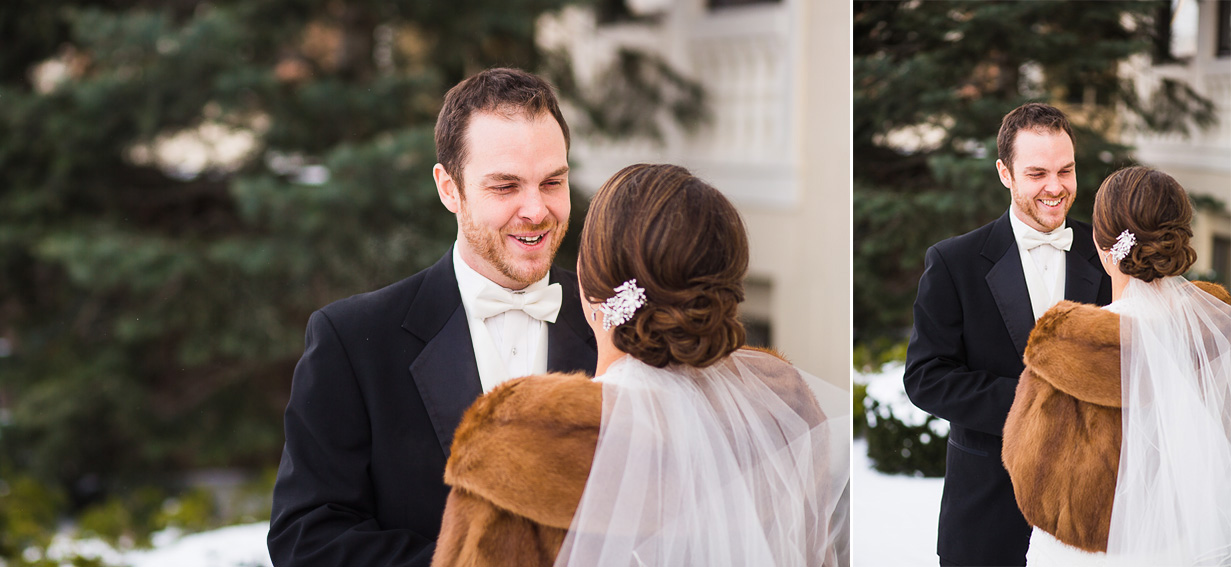 After the first look, Mark was ready with his gift to Katie!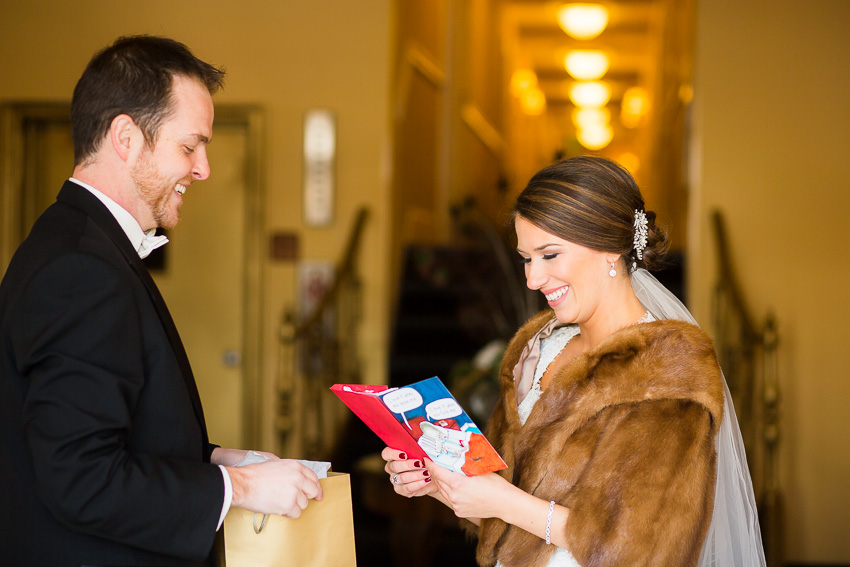 Wedding Ceremony at DeWitt Community Church.
After the getting ready and the first look we were ready for the actual wedding ceremony at DeWitt Community Church.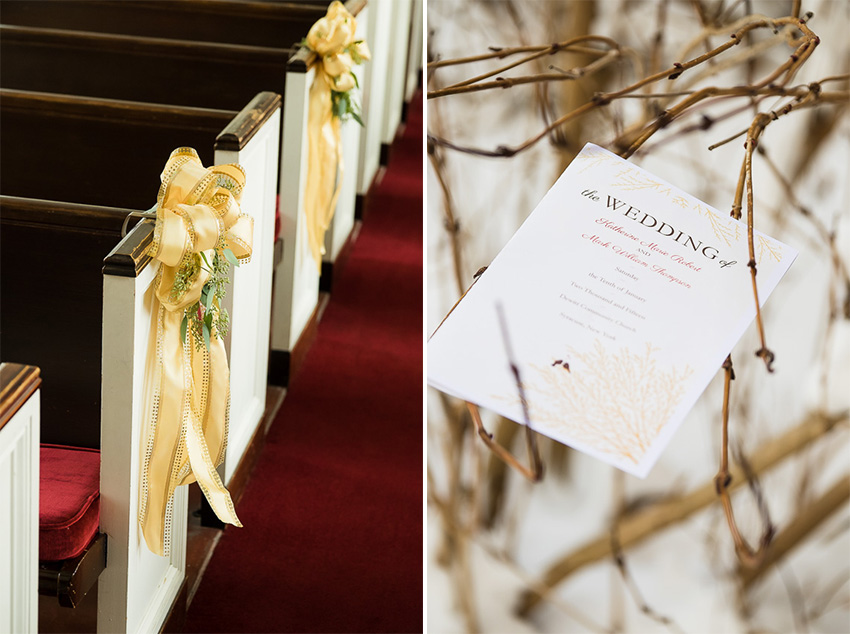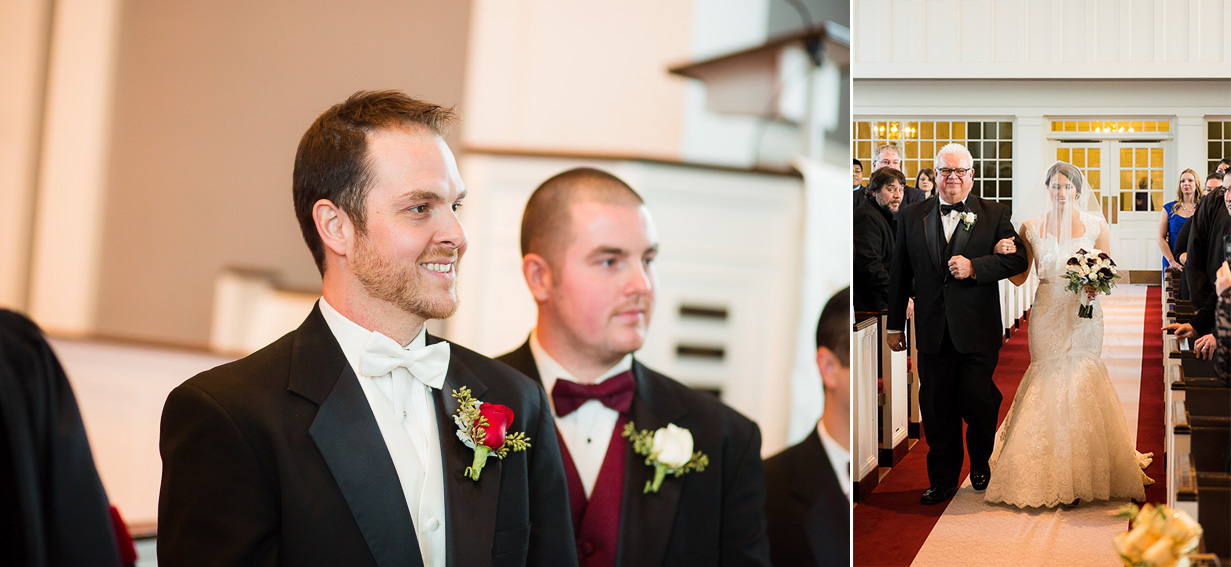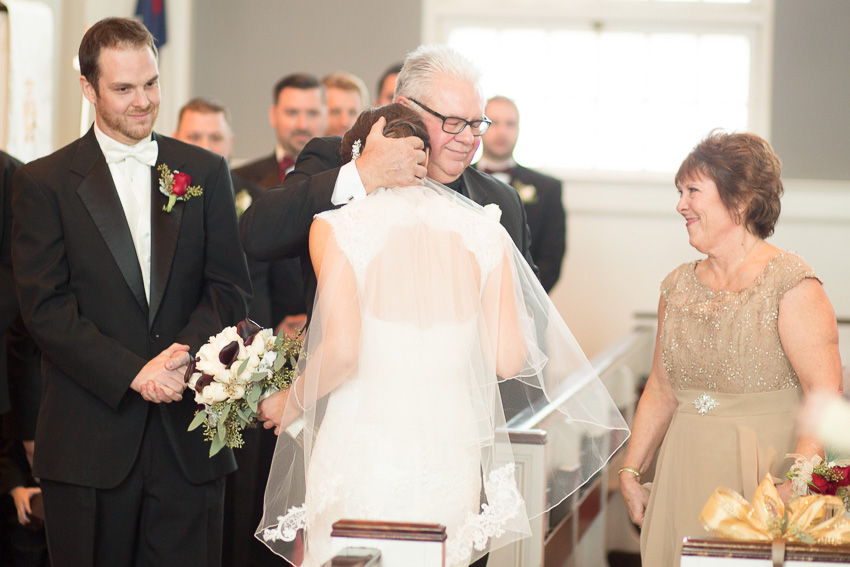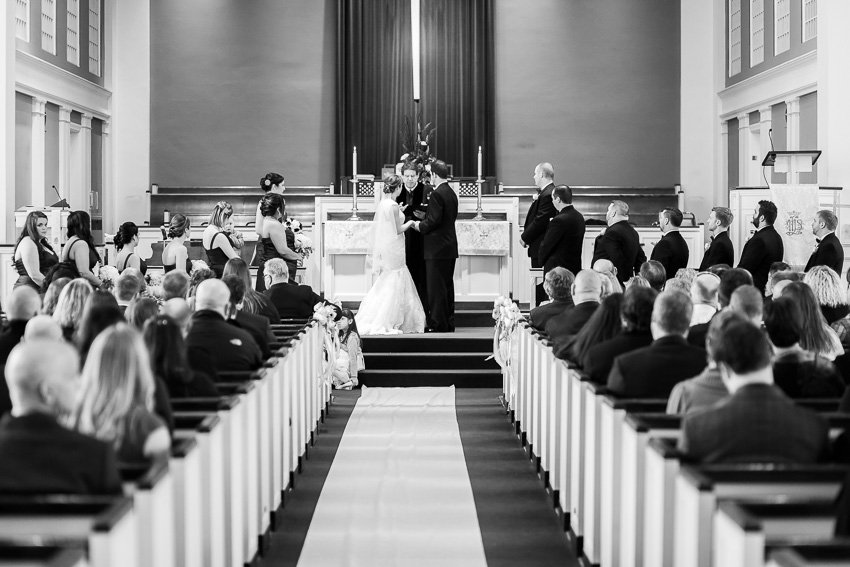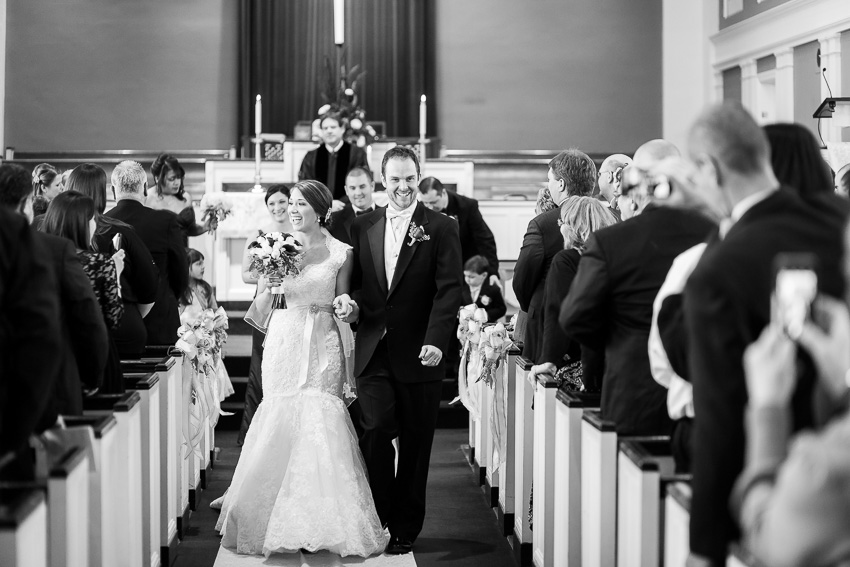 Downtown Syracuse Wedding Photos
We were then off to downtown Syracuse's Clinton Square area for some photos at the famous Clark's Ale House and around Clinton Square's ice rink!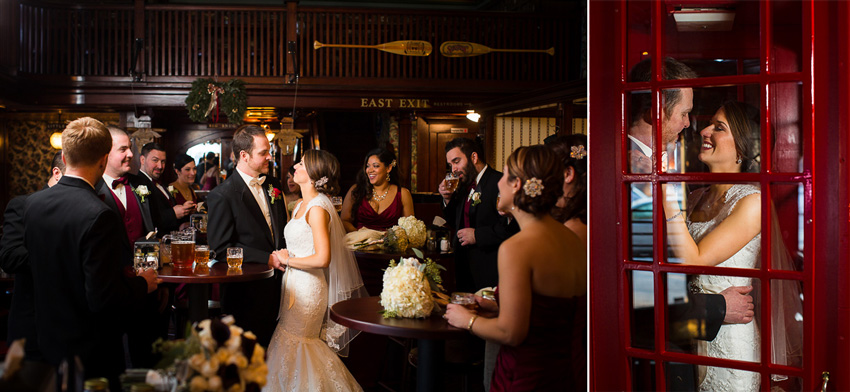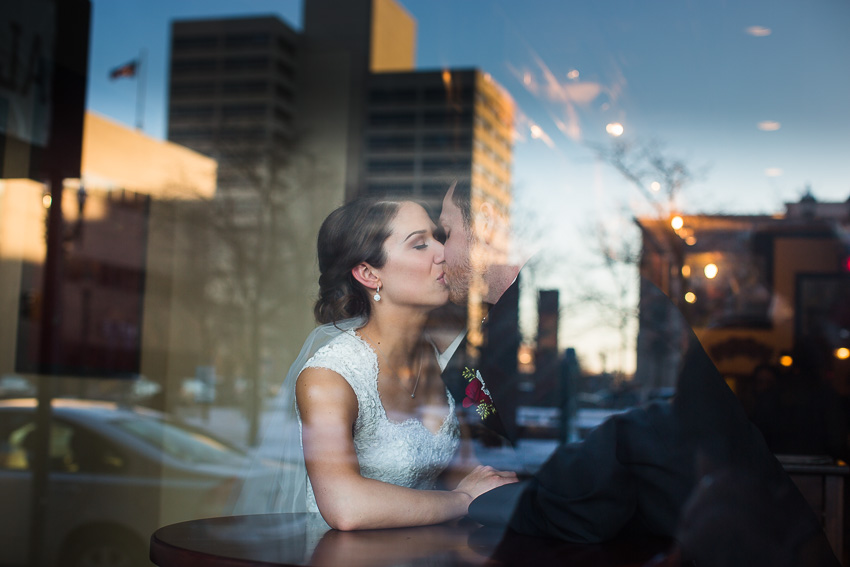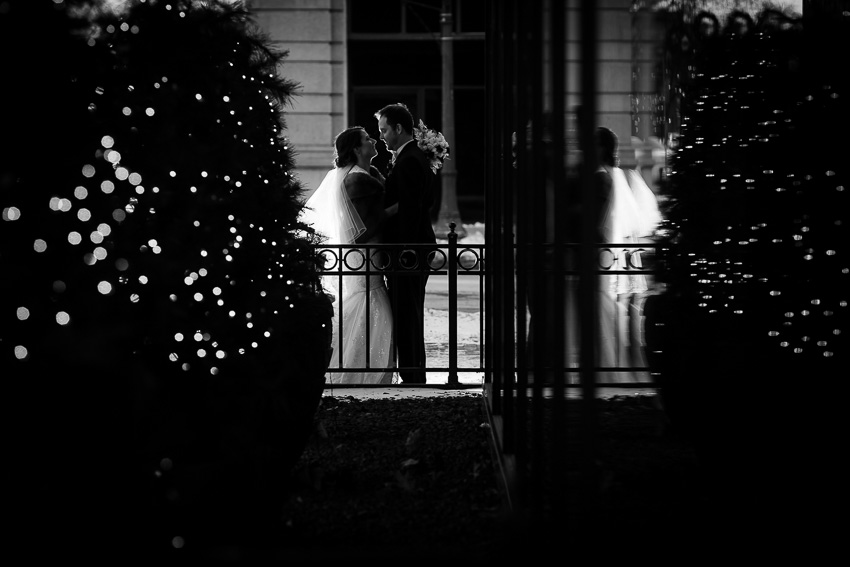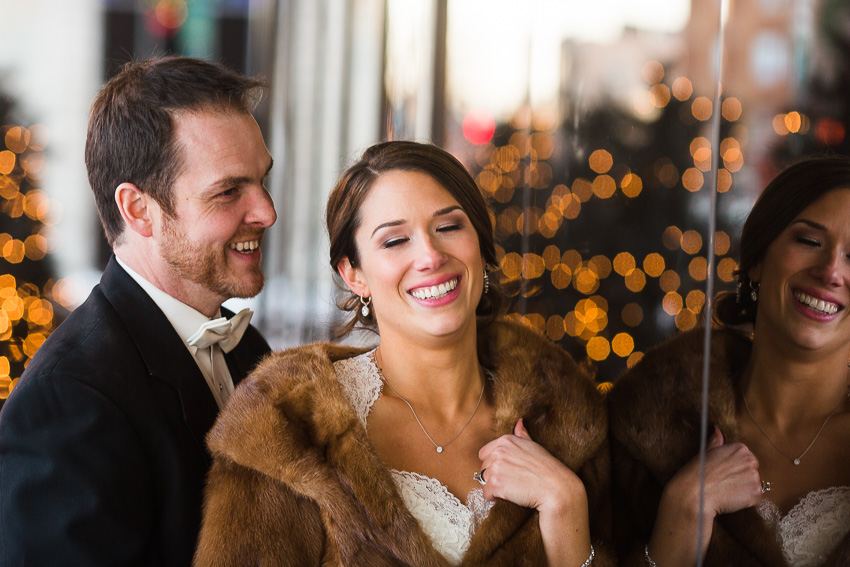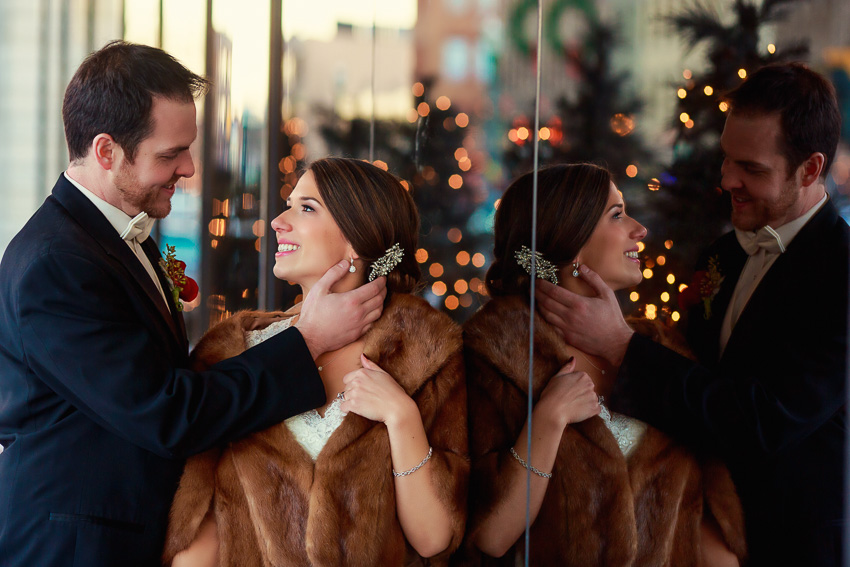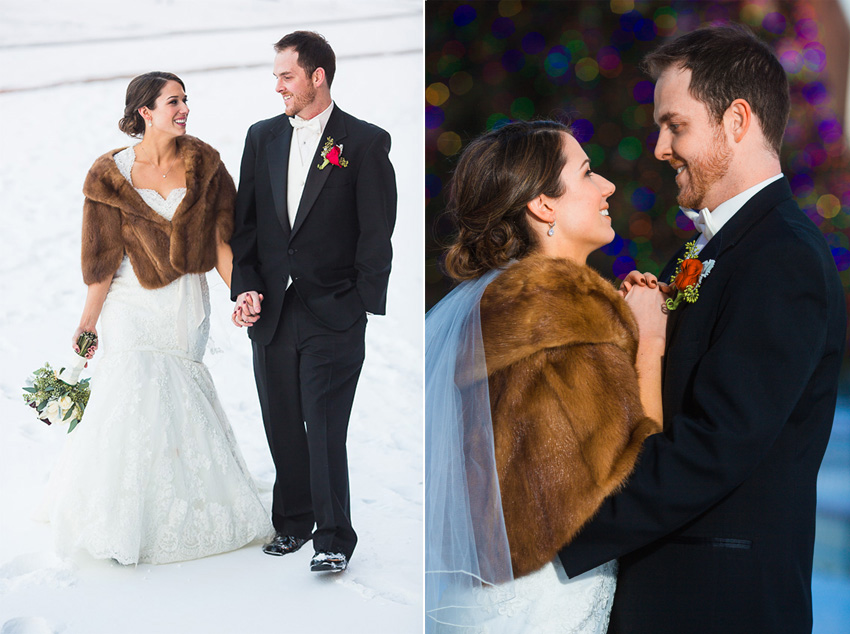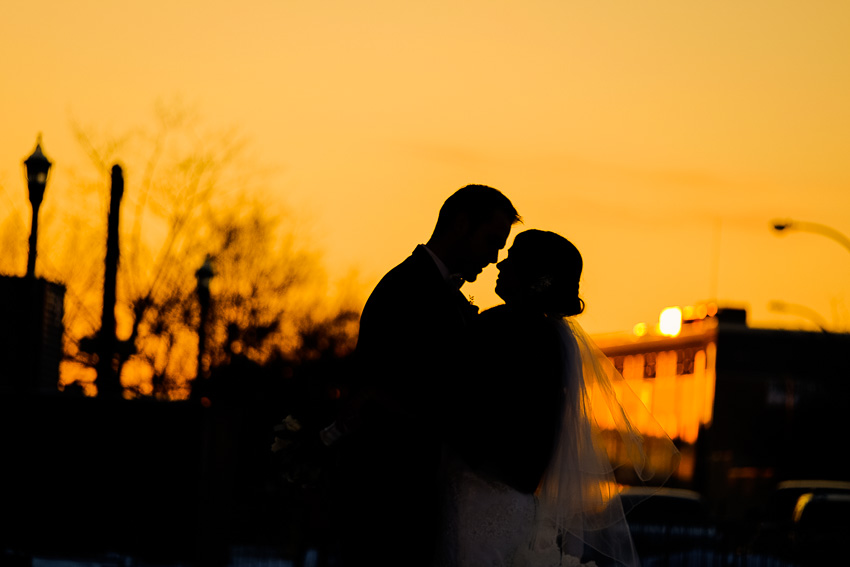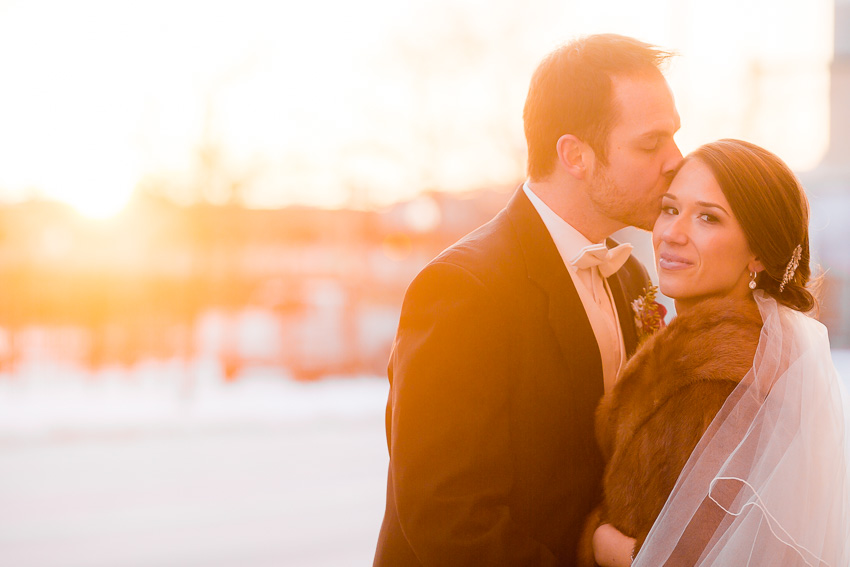 Genesee Grande Hotel Wedding Reception
Finally, to finish off this wonderful day with family and friends it was time to party at Katie and Mark's Genesee Grande Hotel wedding reception!
The cake is from Biscotti Cafe.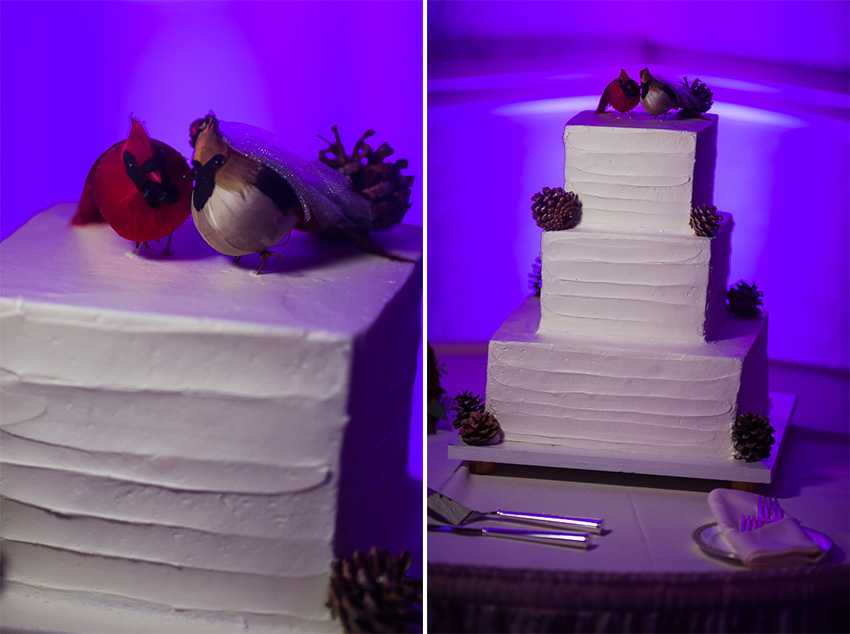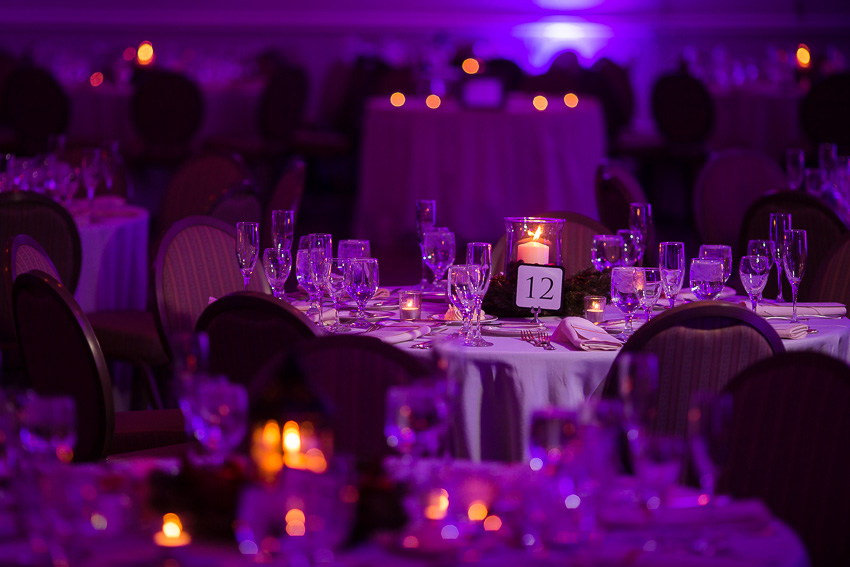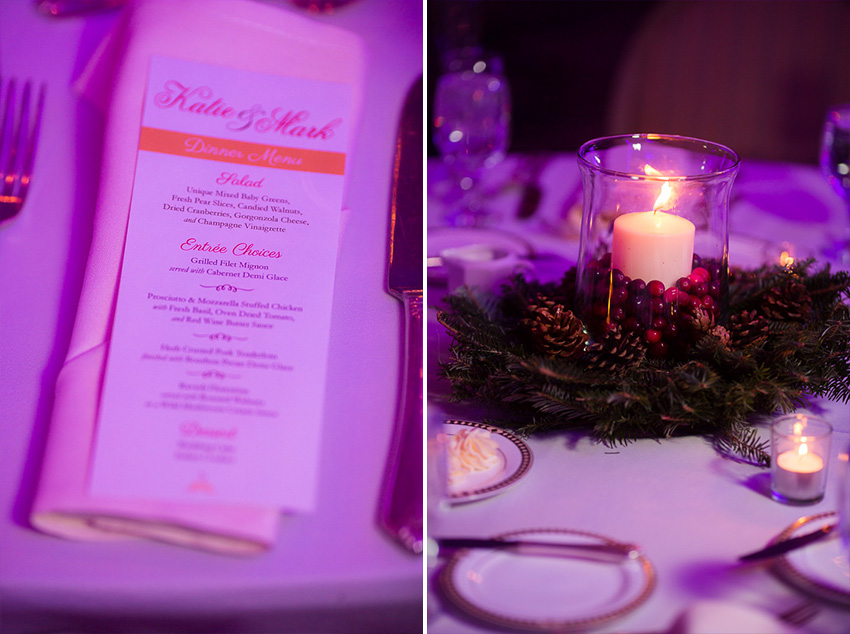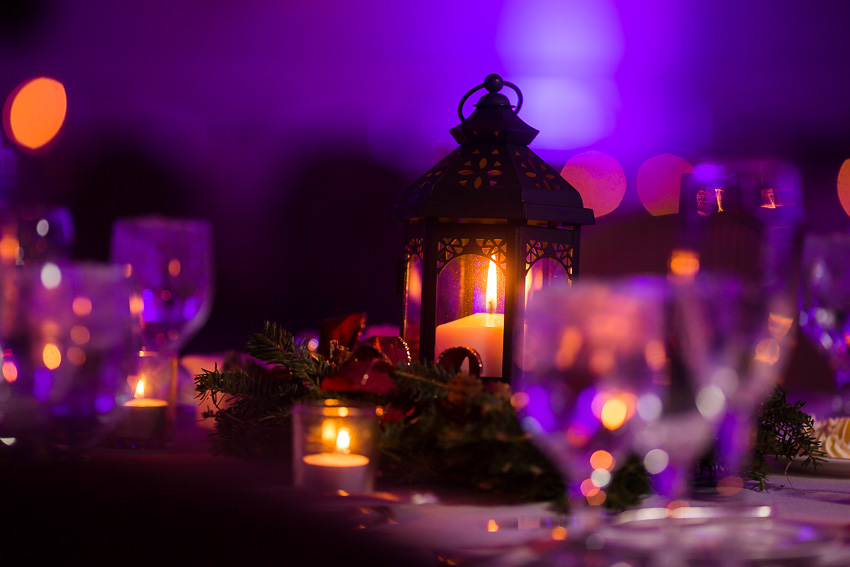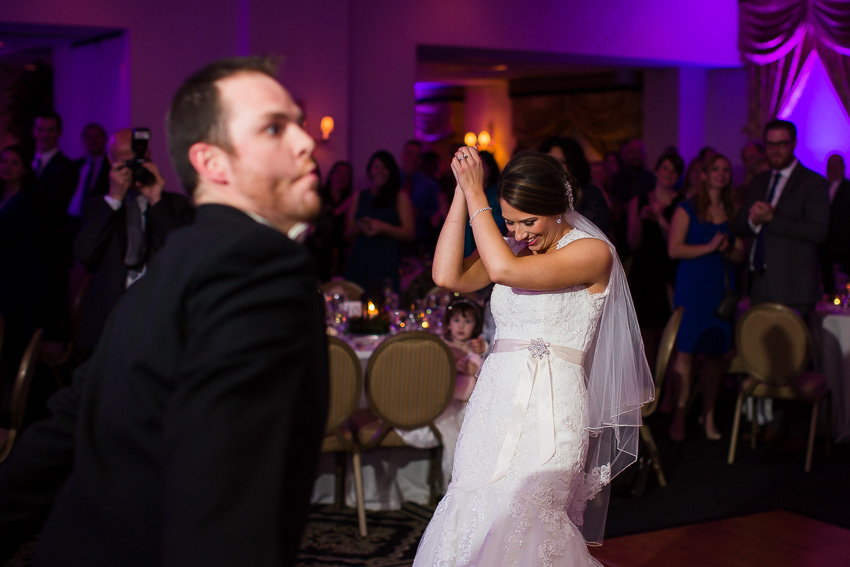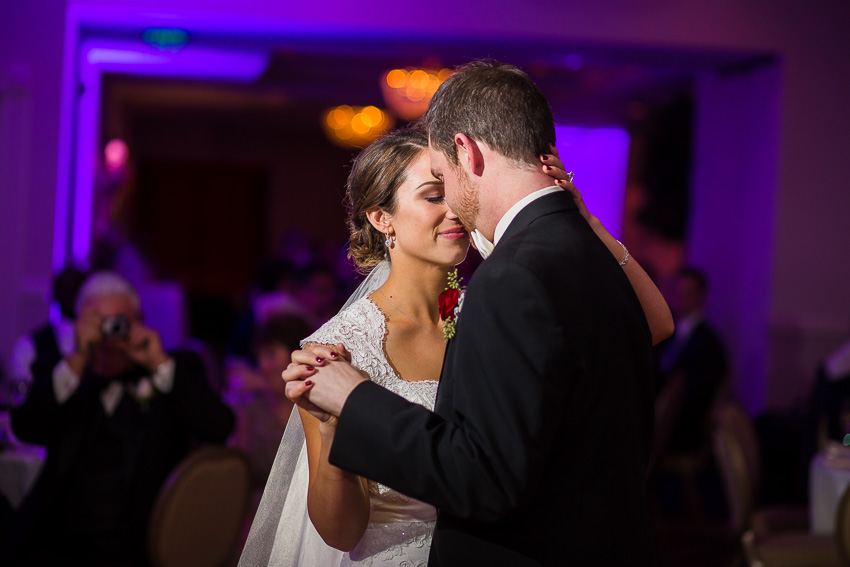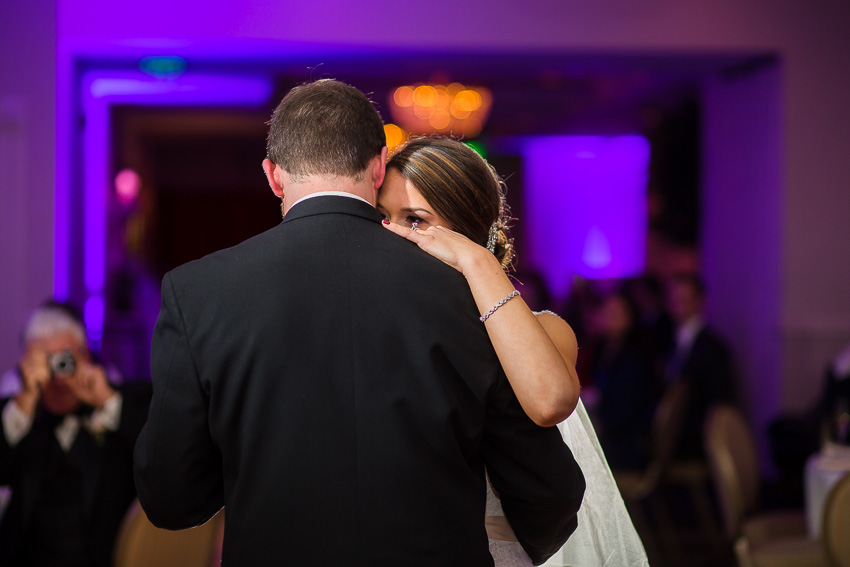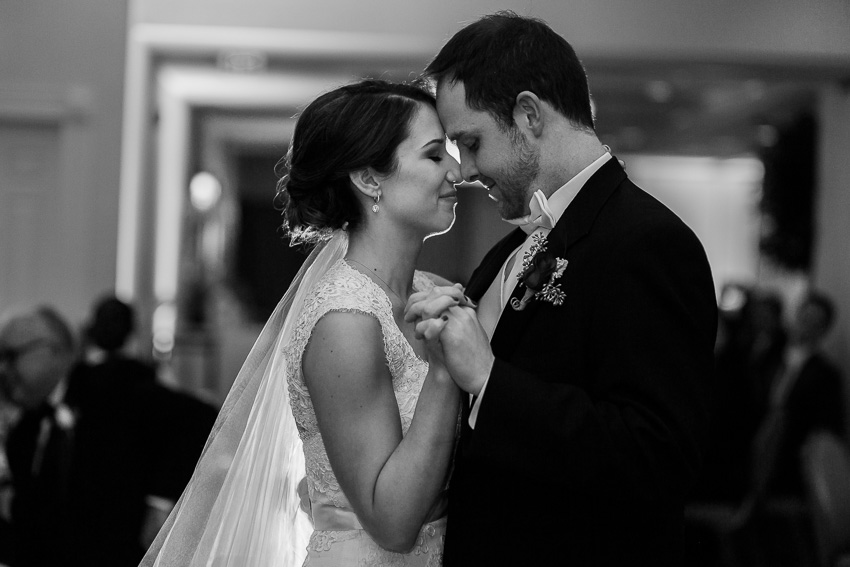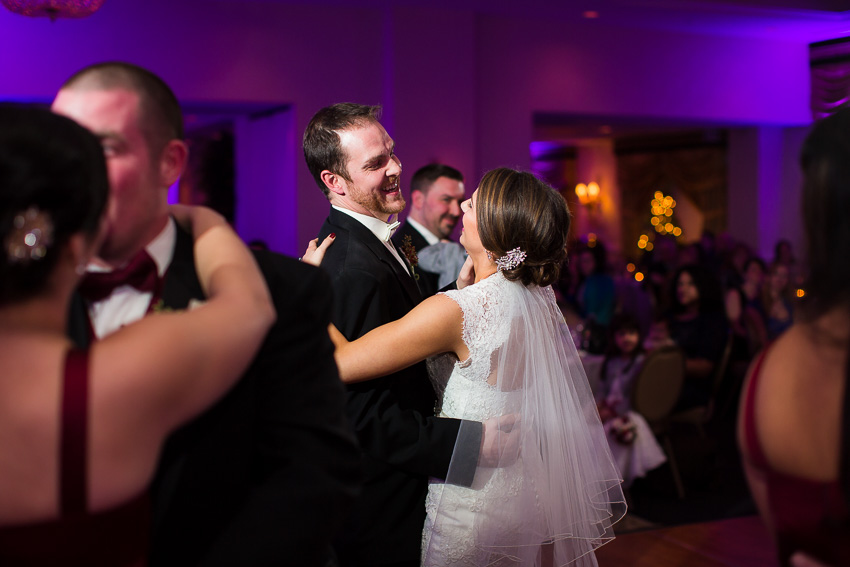 Bill from Black Tie Entertainment made sure that everyone had a great time on the dance floor!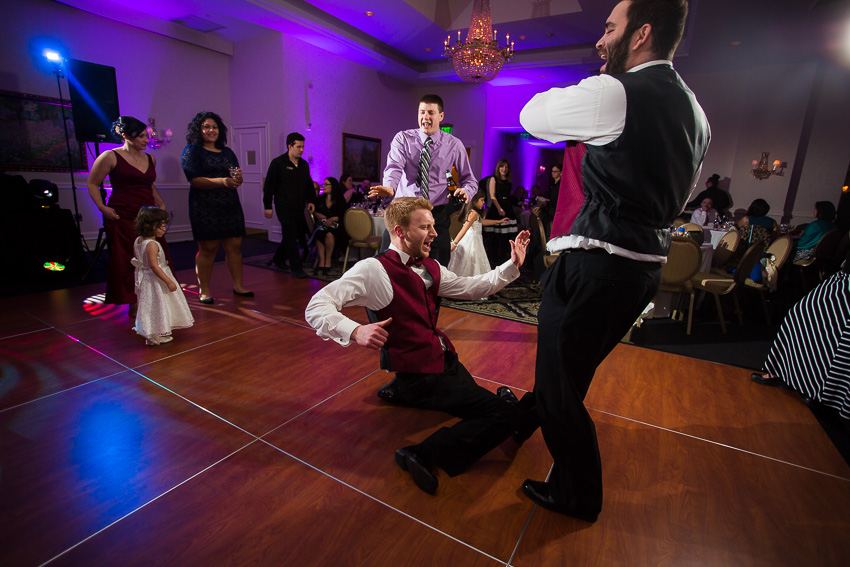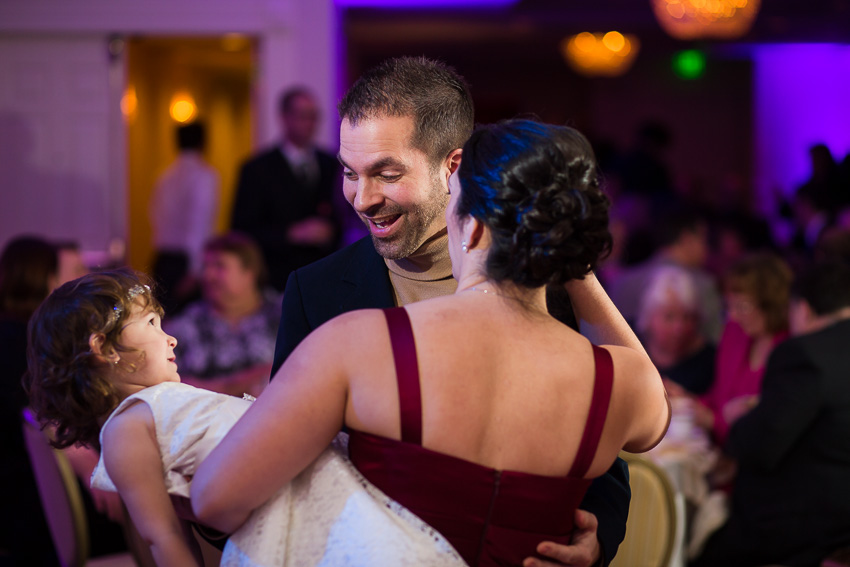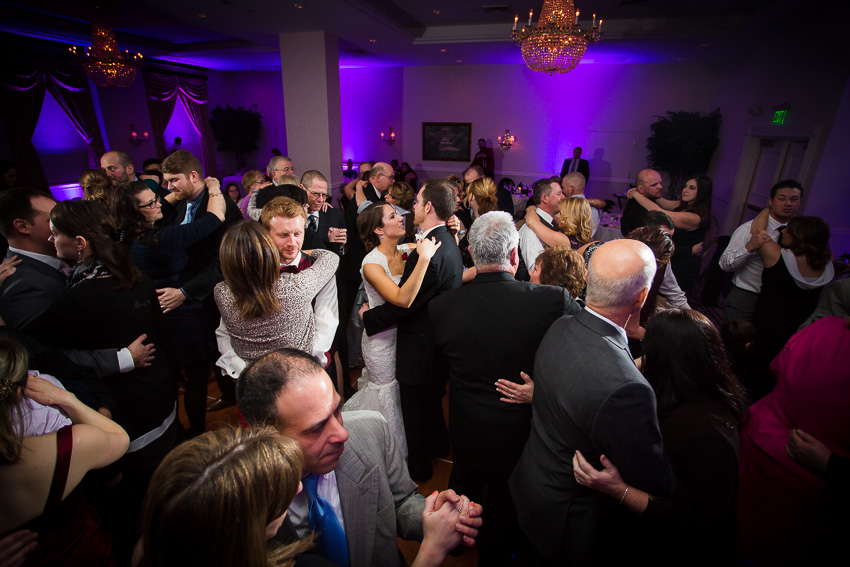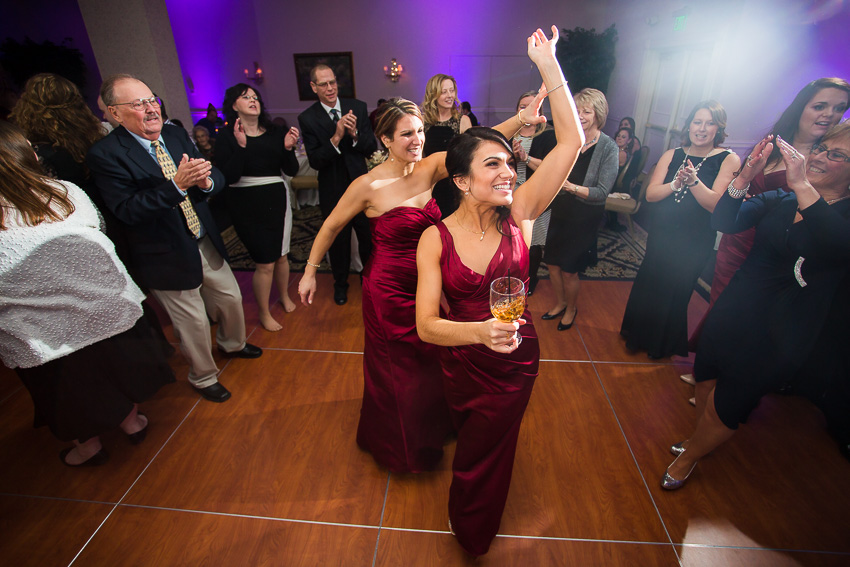 I always love it when a past client is at a wedding!  Great to see you Sunny!