From the start I knew that Darlene & Matt's wedding at The Otesaga Resort was going to be unique and this couple definitely held up to my expectations!  Darlene & Matt wanted to have their wedding done their way which meant they held their cocktail hour (and a half!) before the ceremony and surprising the entire group of family and friends by having Matt's step-father officiate the ceremony!  These two filled the day with their personalities and everyone had a blast!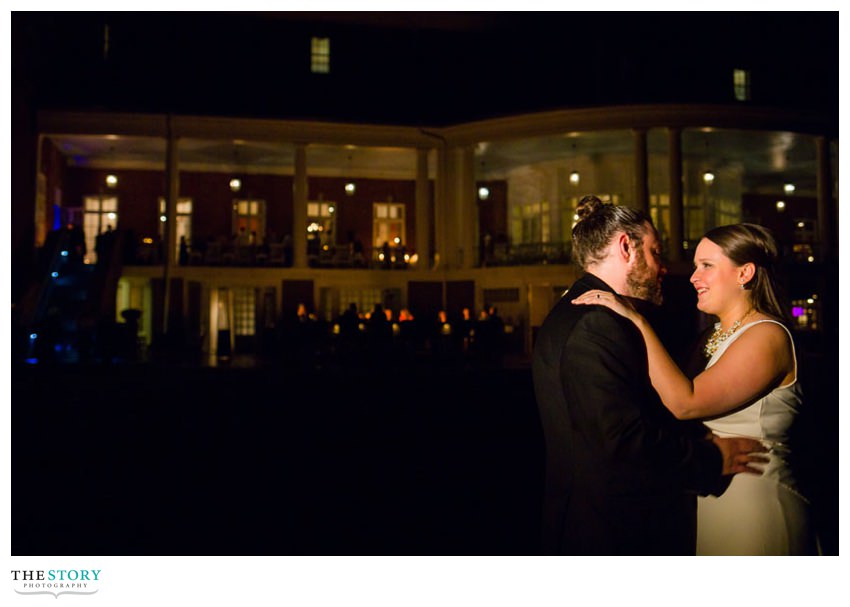 Darlene got ready for the wedding day at The Otesaga and Renee from Timeless Spa & Salon worked her magic with hair and makeup!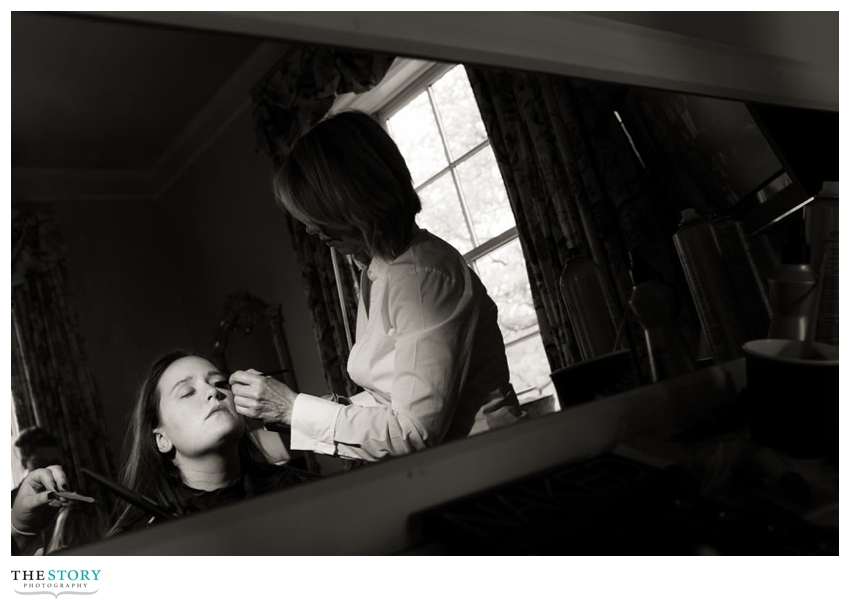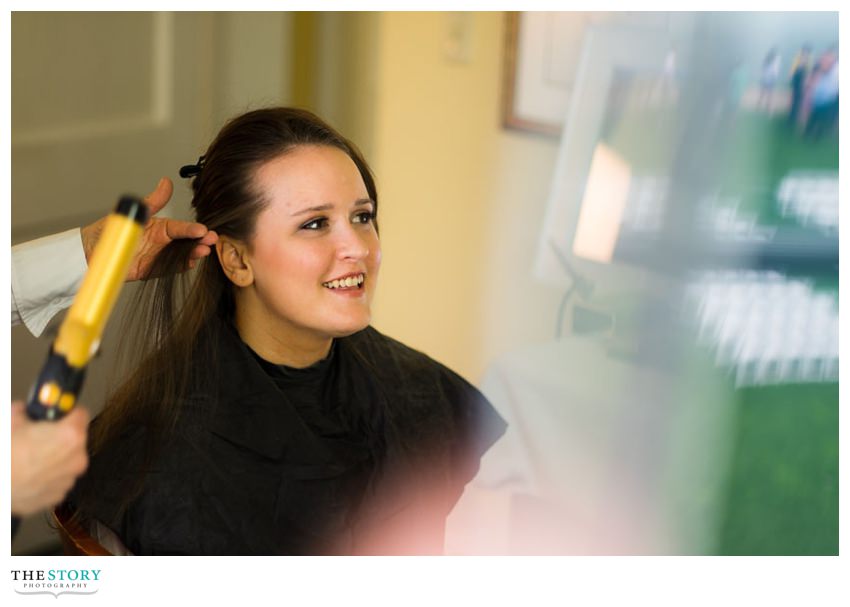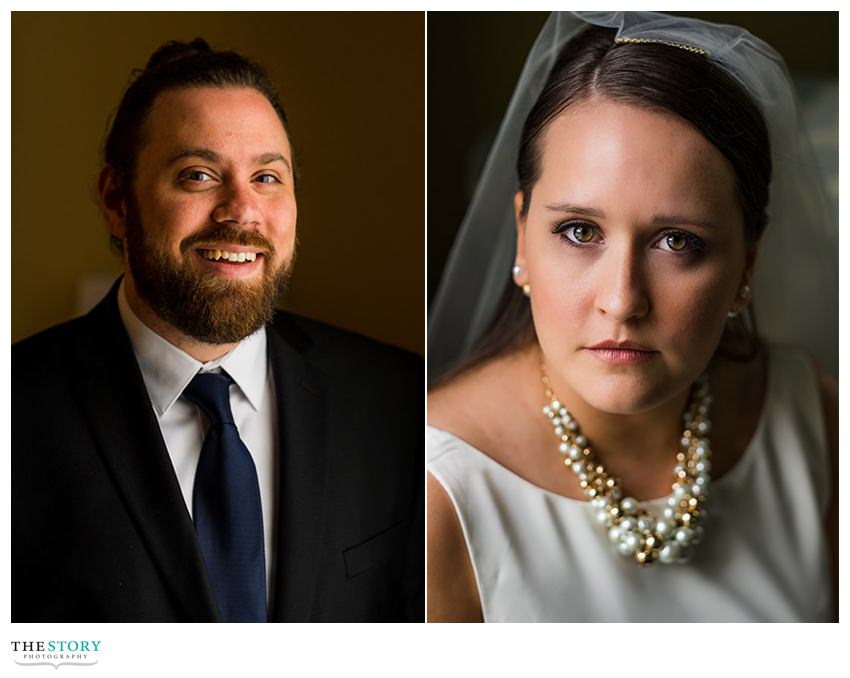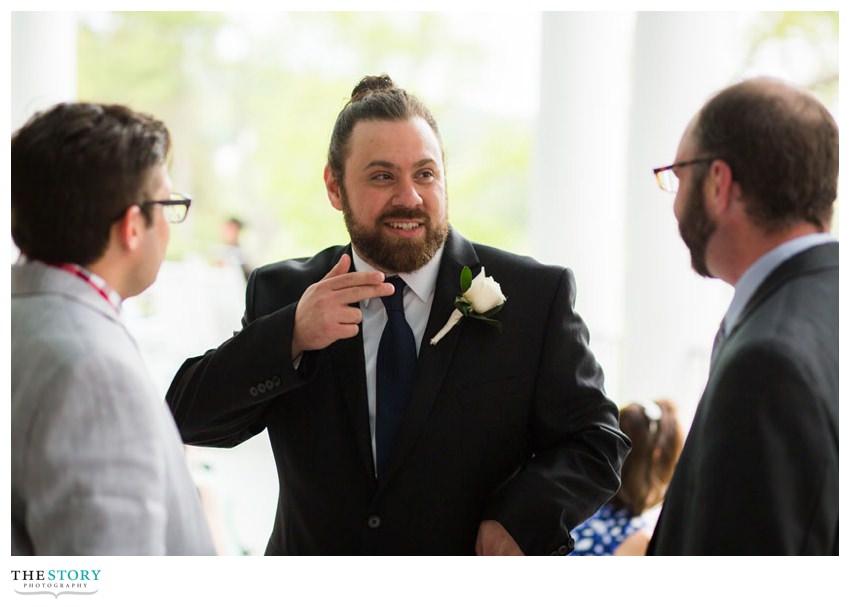 Can you really imagine a more beautiful place to get married in New York than on the shore of Otsego Lake?  The back lawn is perfect for an outdoor wedding at The Otesaga Resort!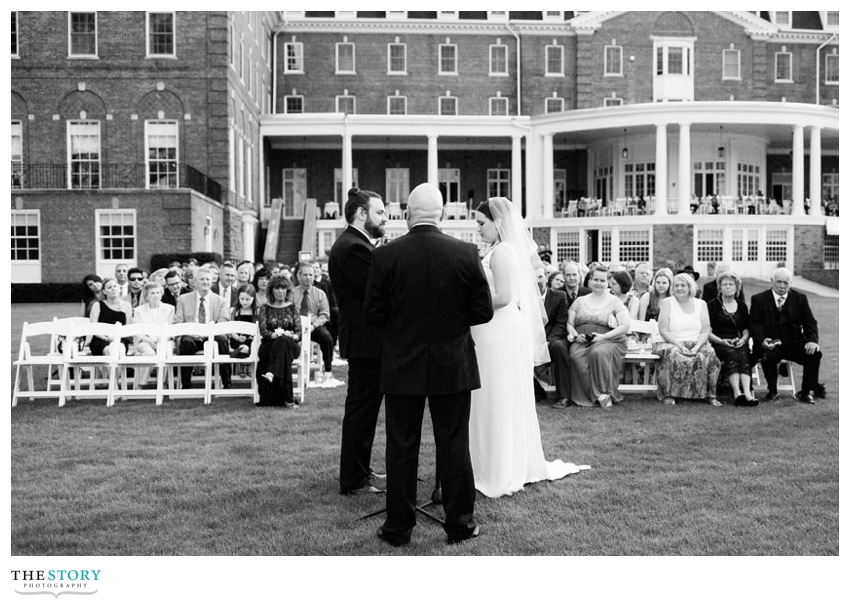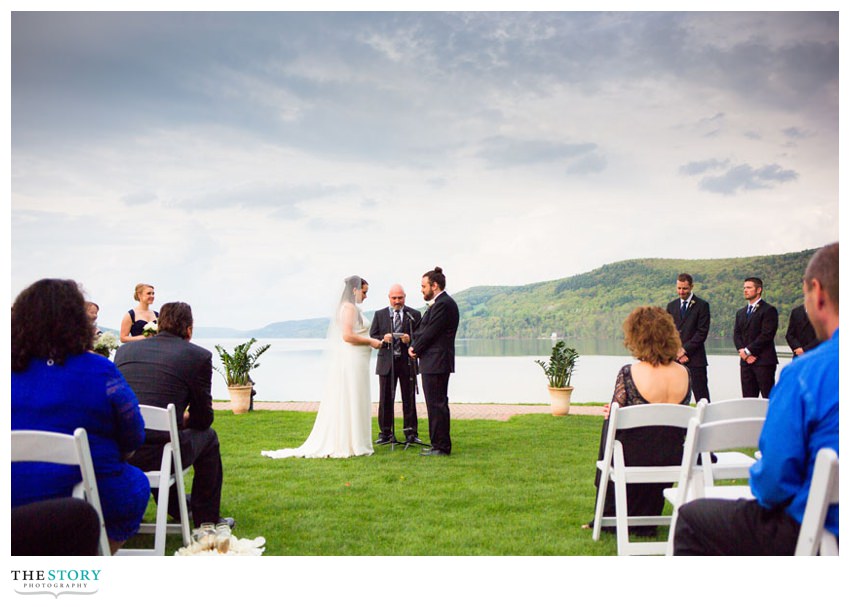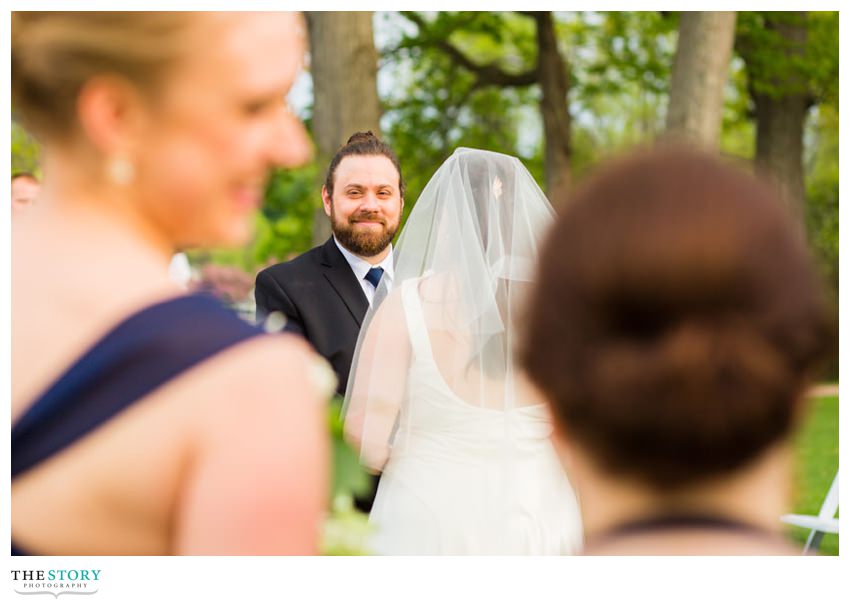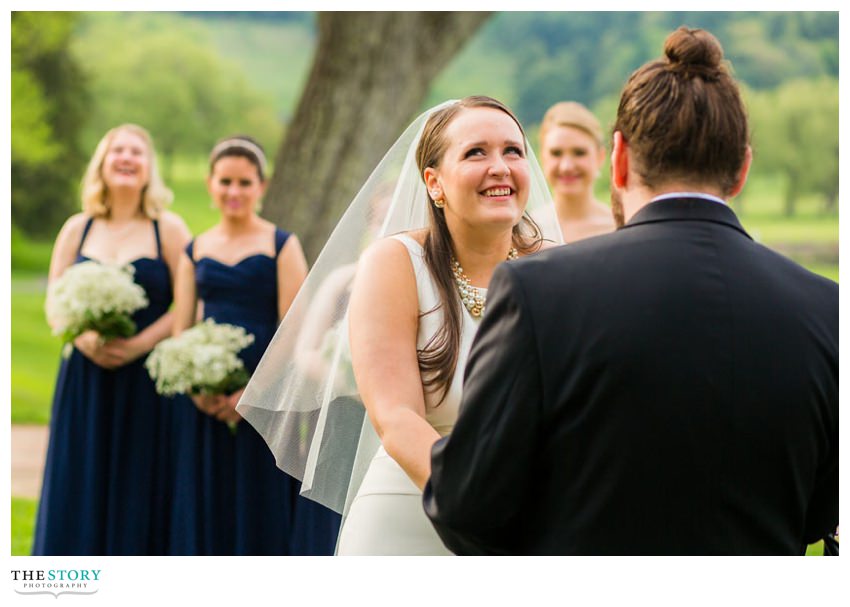 This was the moment when Darlene and Matt realized that they had written the same exact line in the vows that they had written to each other!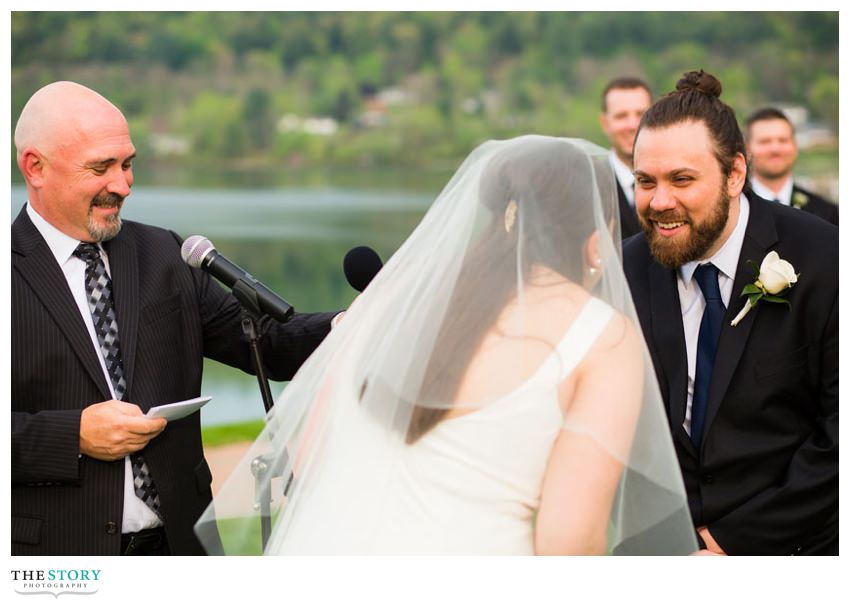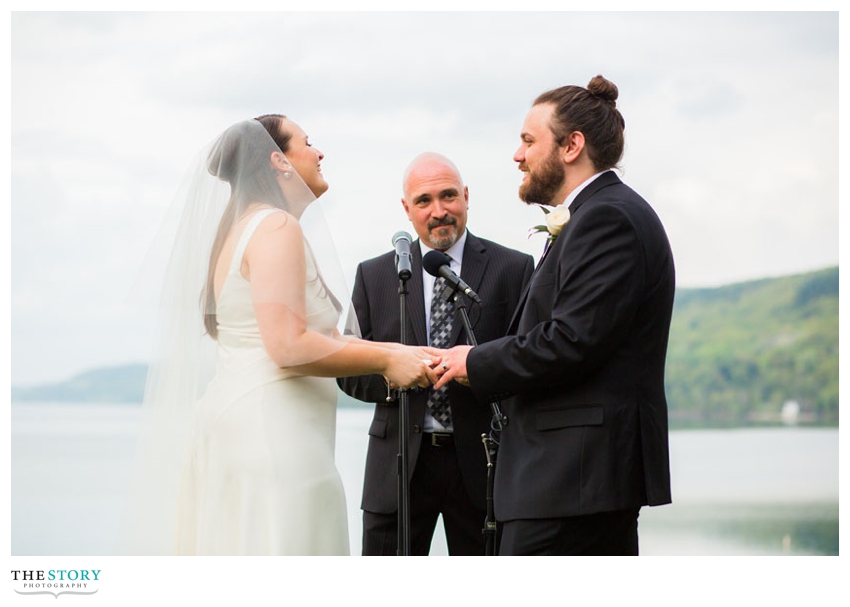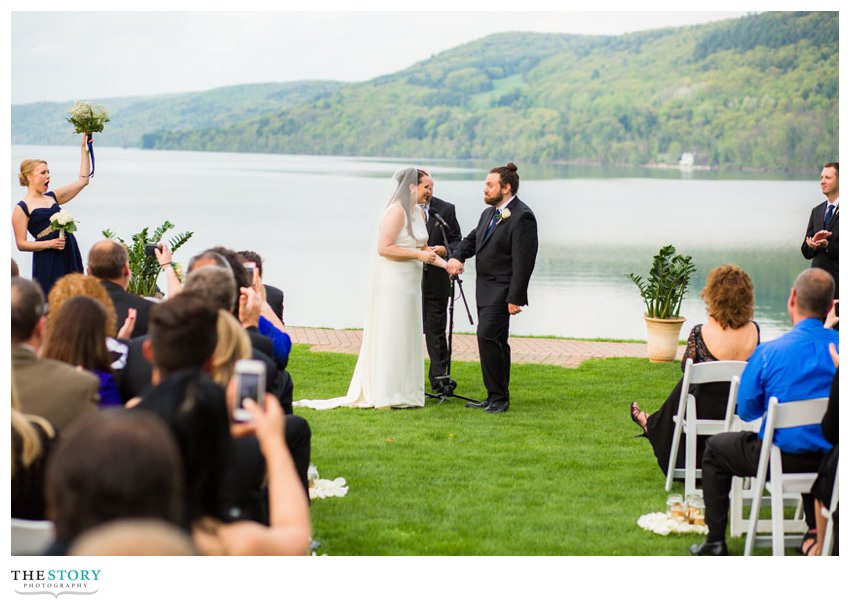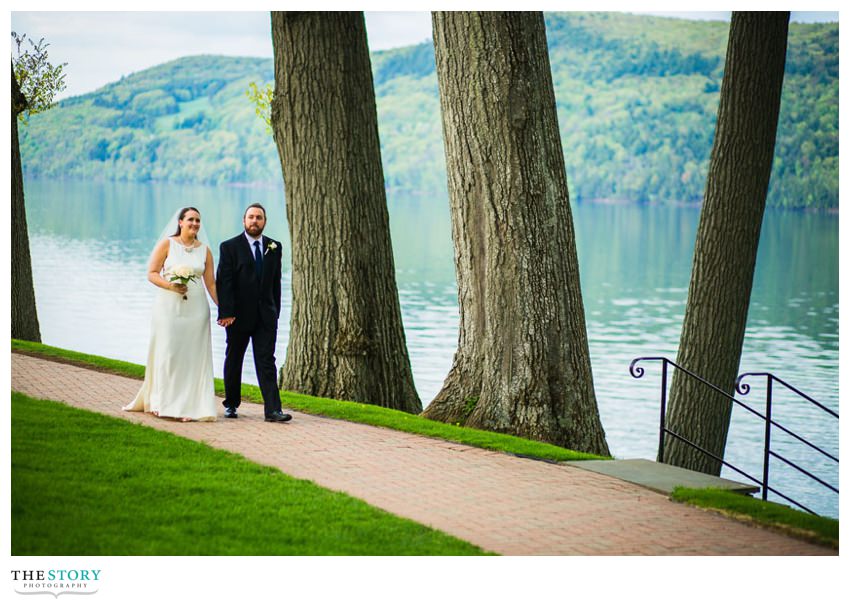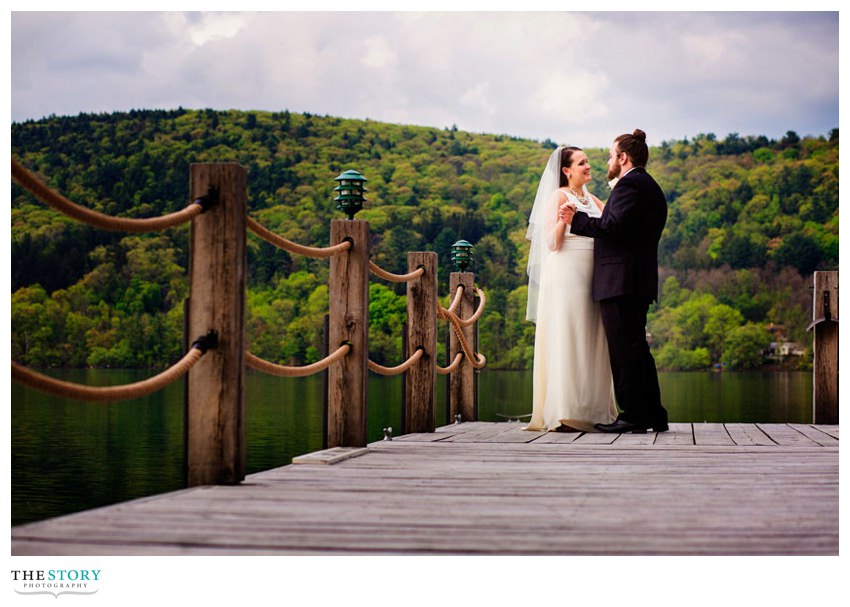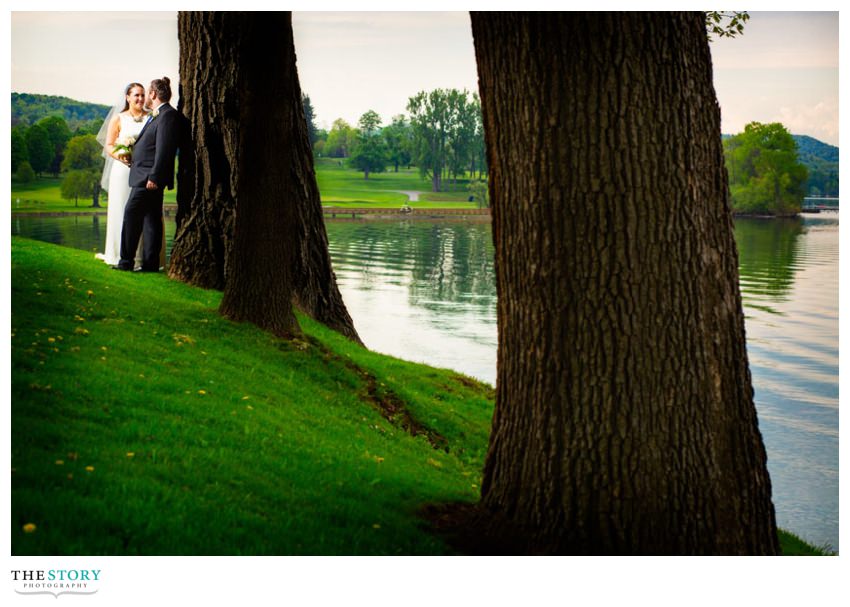 As you know, I don't typically feature too many details because I love the real, candid moments but I couldn't pass this one up!  Darlene and Matt live in Philadelphia and each of their tables were named with a theme that is uniquely "Philly!"  As you can tell, this particular table was the Philadelphia Phillies table which featured Chris Farly as the famous Phillies character player, John Kruk!  I couldn't help but laugh out loud when I saw this!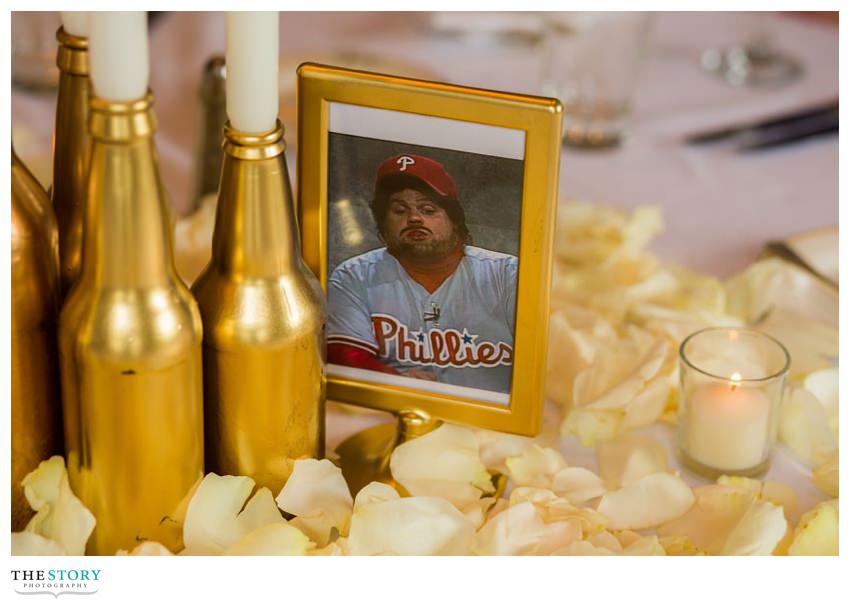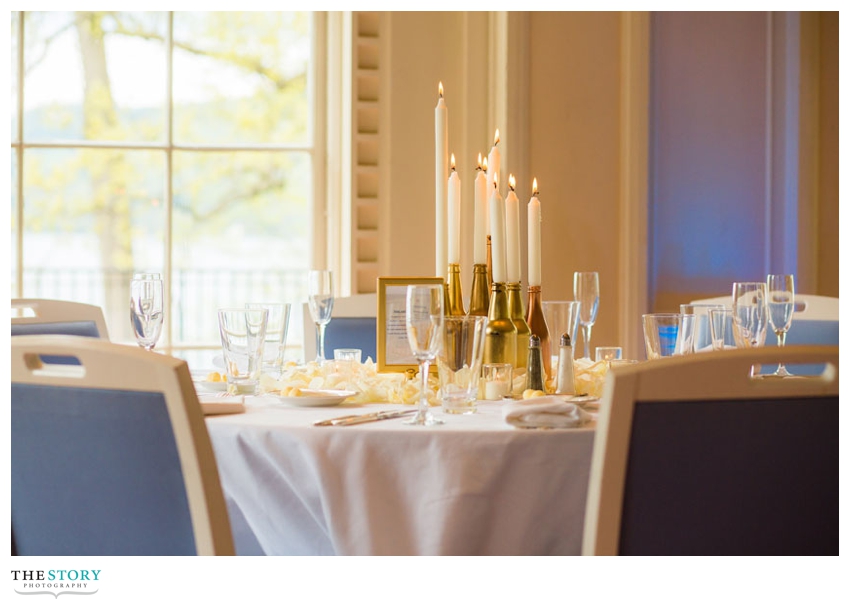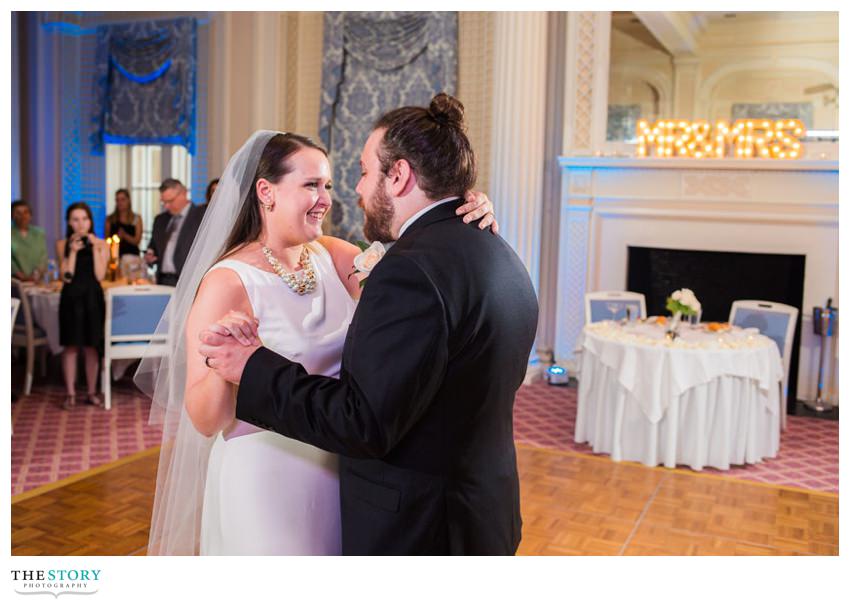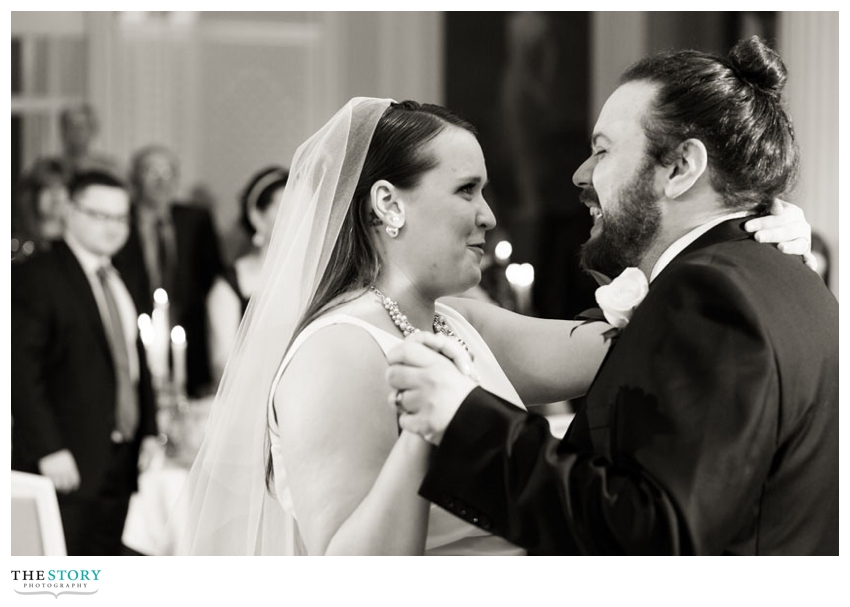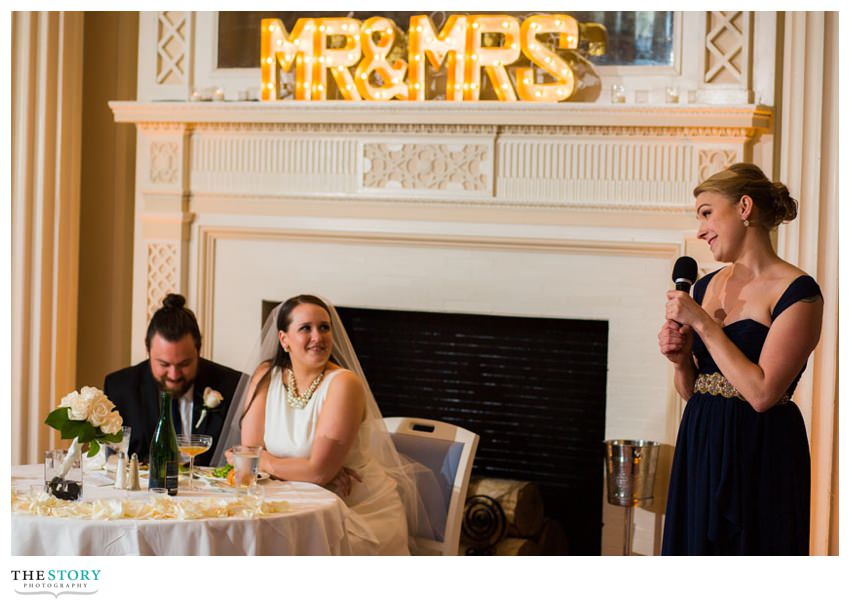 And here's Matt & Darlene's reaction to the maid of honor's speech!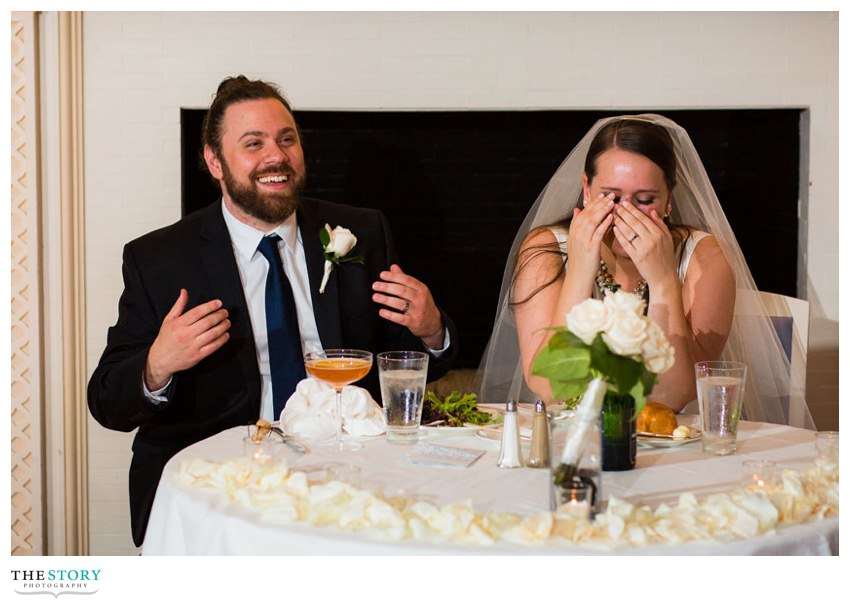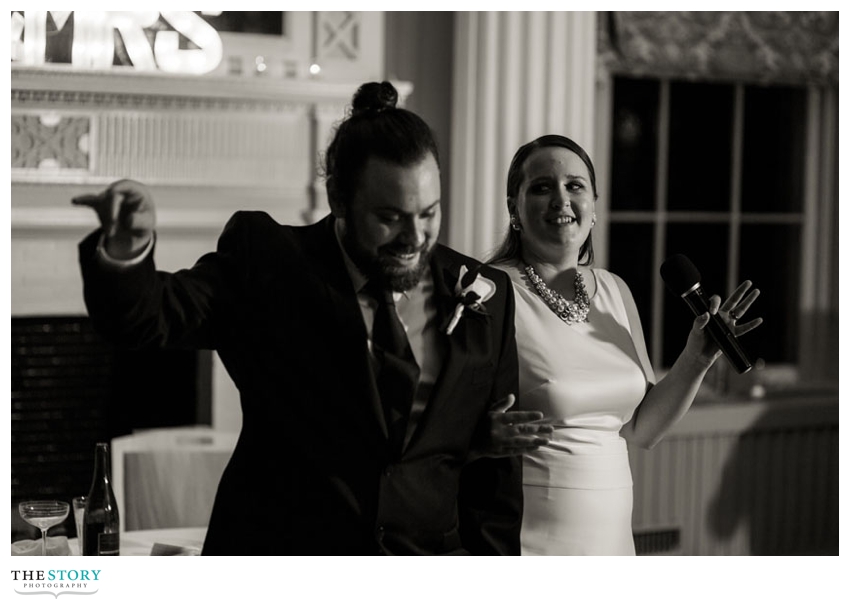 Carl & the team at DJ by Design kept the party going strong!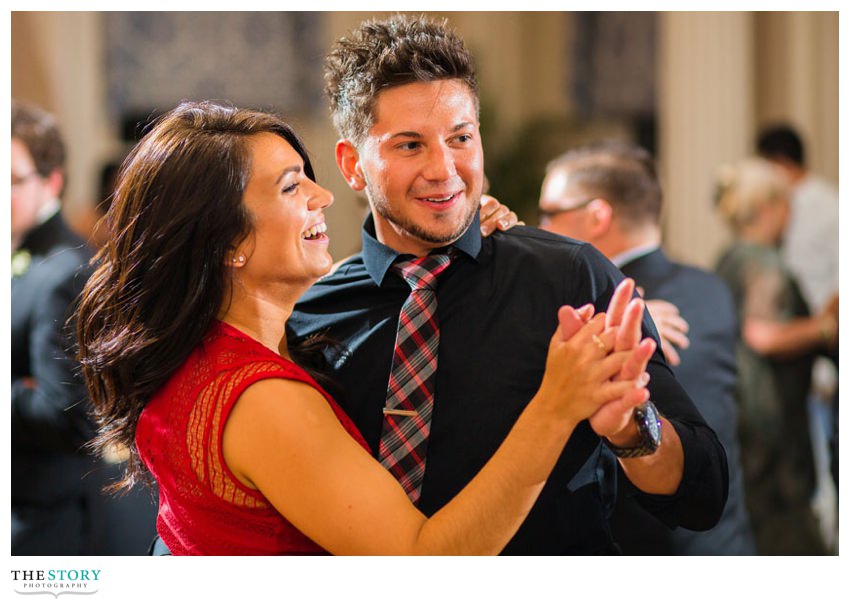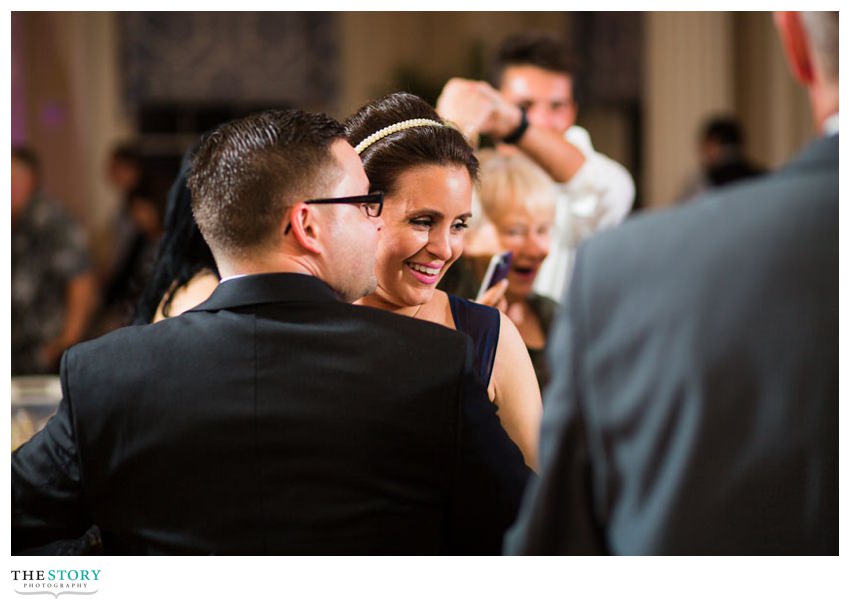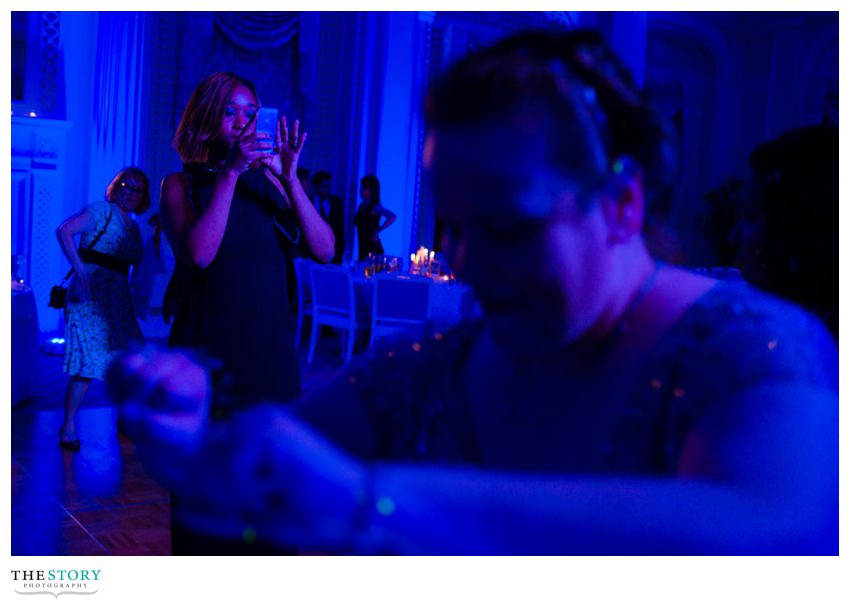 And of course, in a style that only Matt could pull off, there was a special dance performance!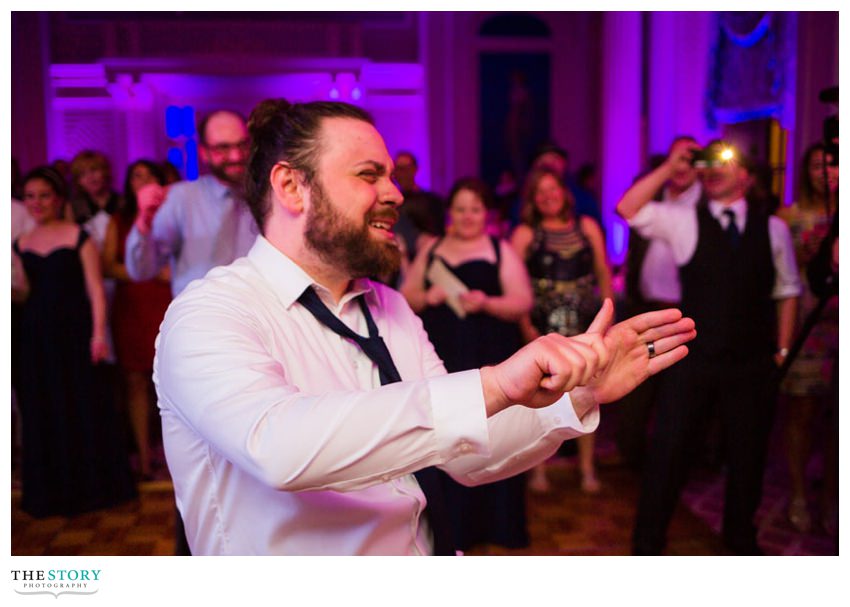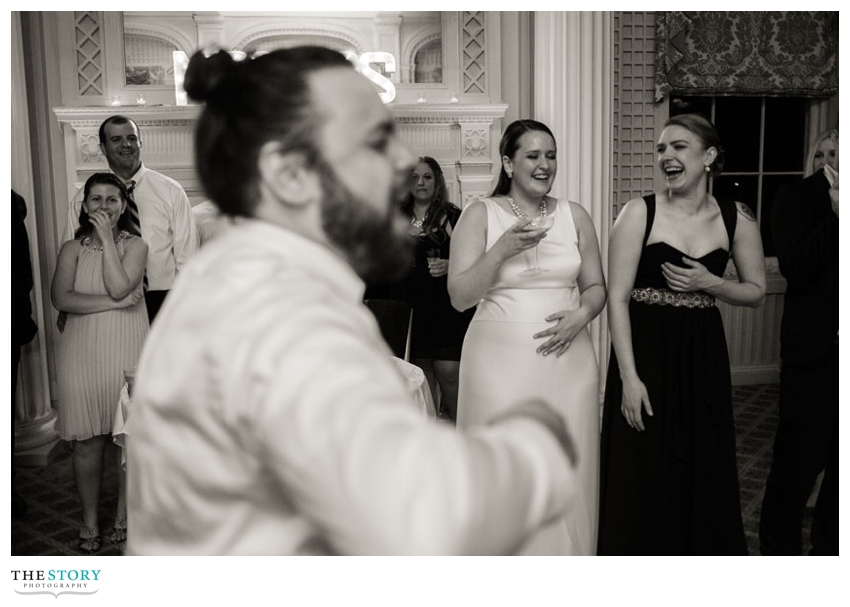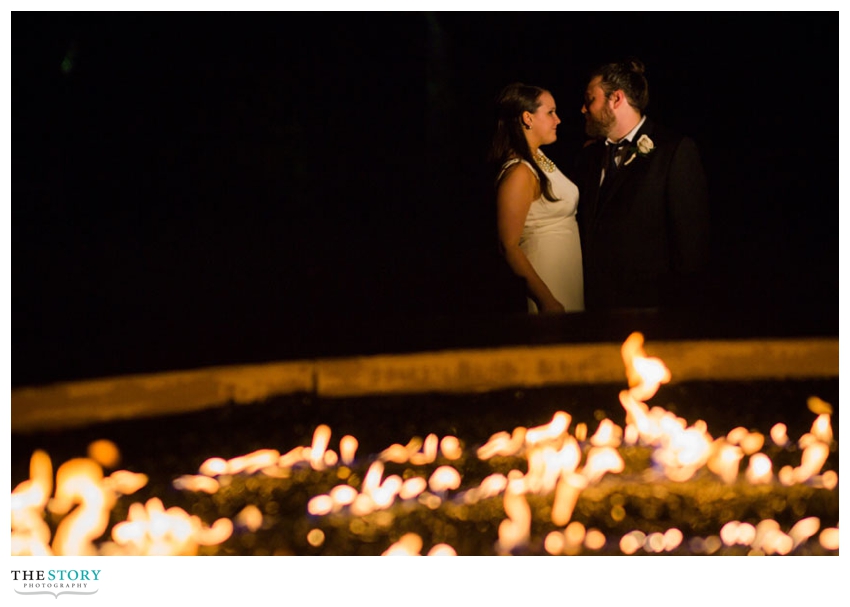 To check out another wedding at The Otesaga Resort just click through to Erica & Josh's wedding!