Katie & Matt are a couple who are full of a genuine joy for life (they played in a torrential downpour for their engagement photos!) and for each other which should be pretty obvious from their beautiful smiles!  For their big day, Katie & Matt chose to have a LeMoyne College ceremony and a Genesee Grande wedding reception!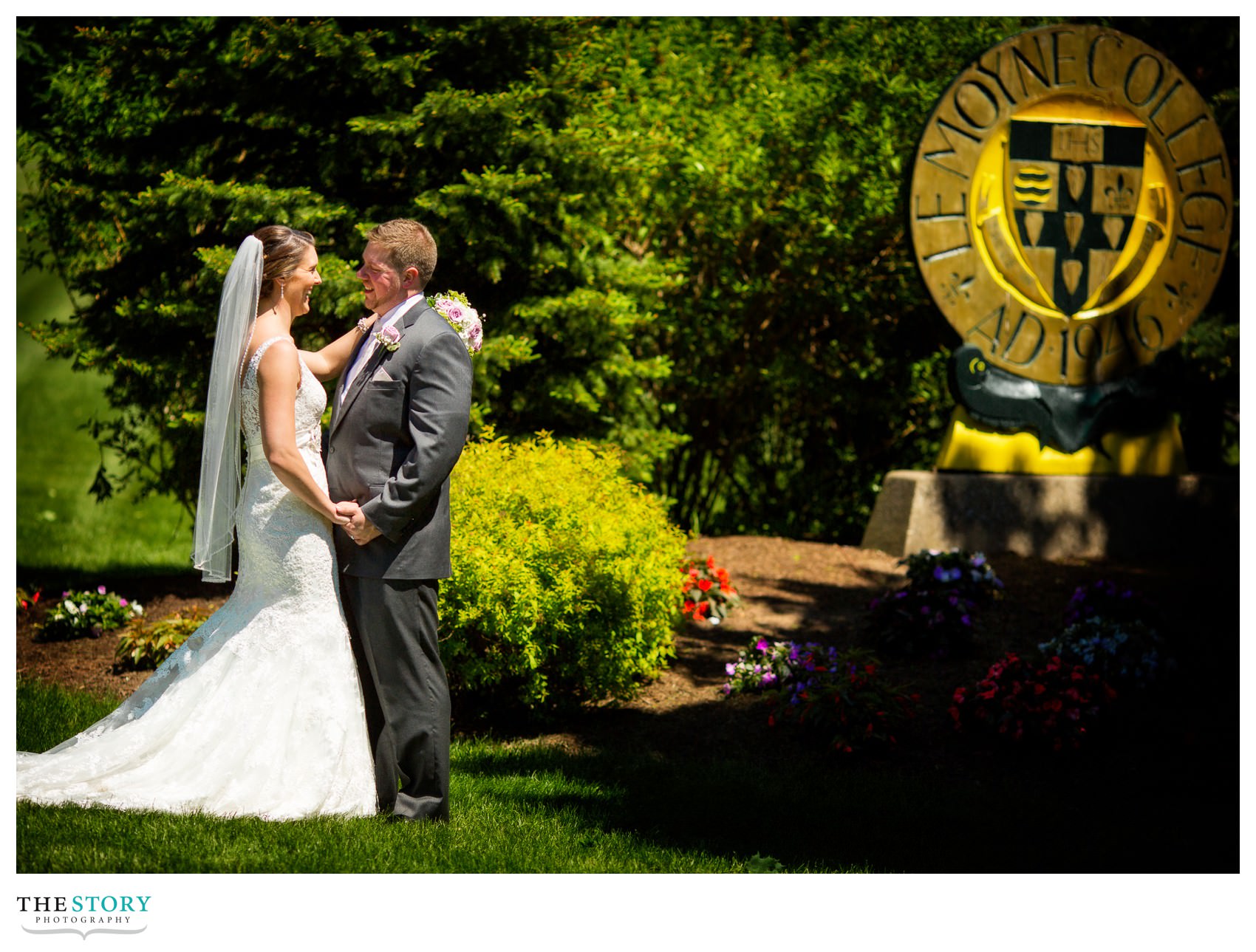 Hair was by Jordanne Barry and Makeup by Michelle Maw.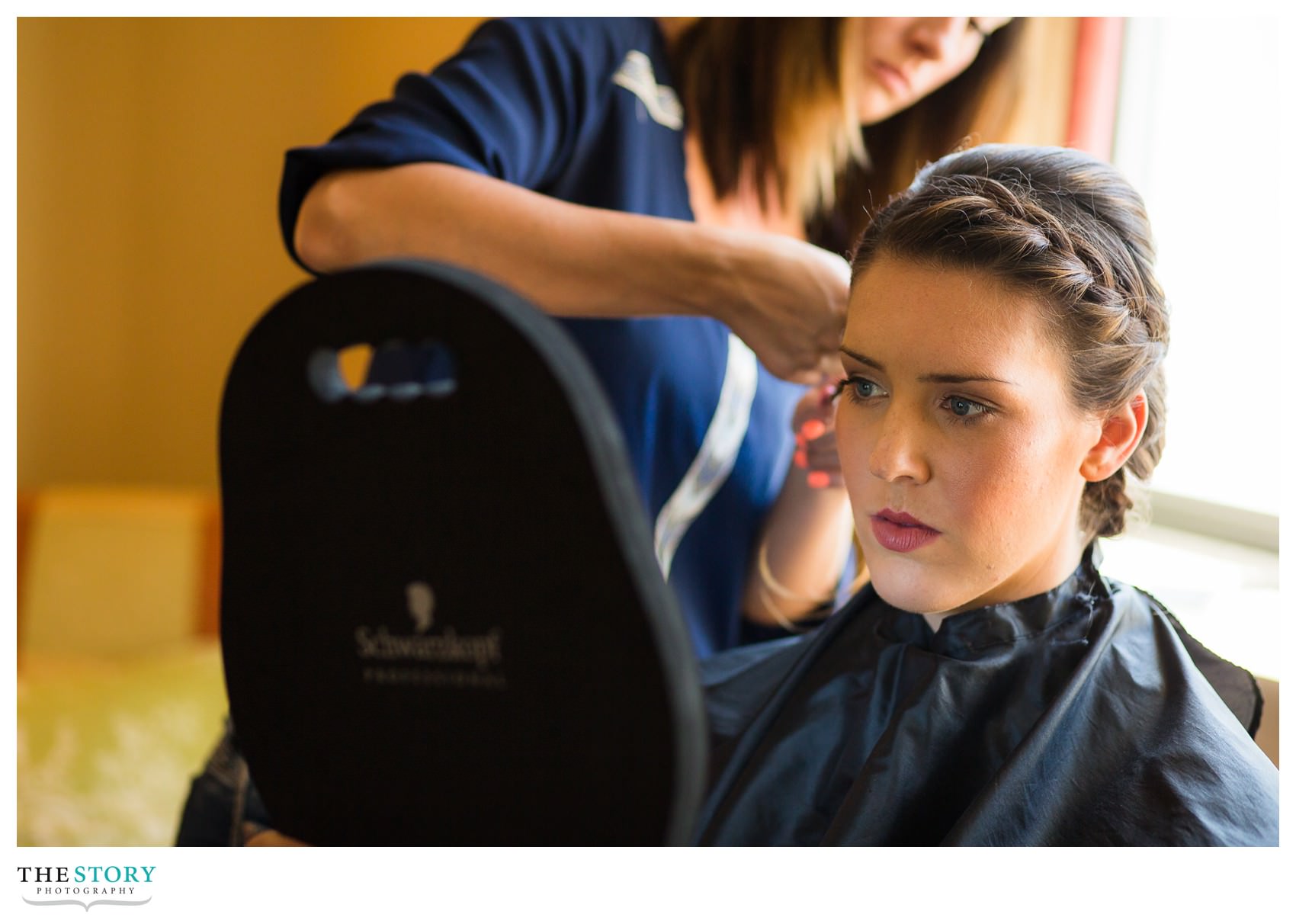 Zoe, the flower girl, was so excited about getting her makeup done!  The air brushing wasn't quite as she expected though!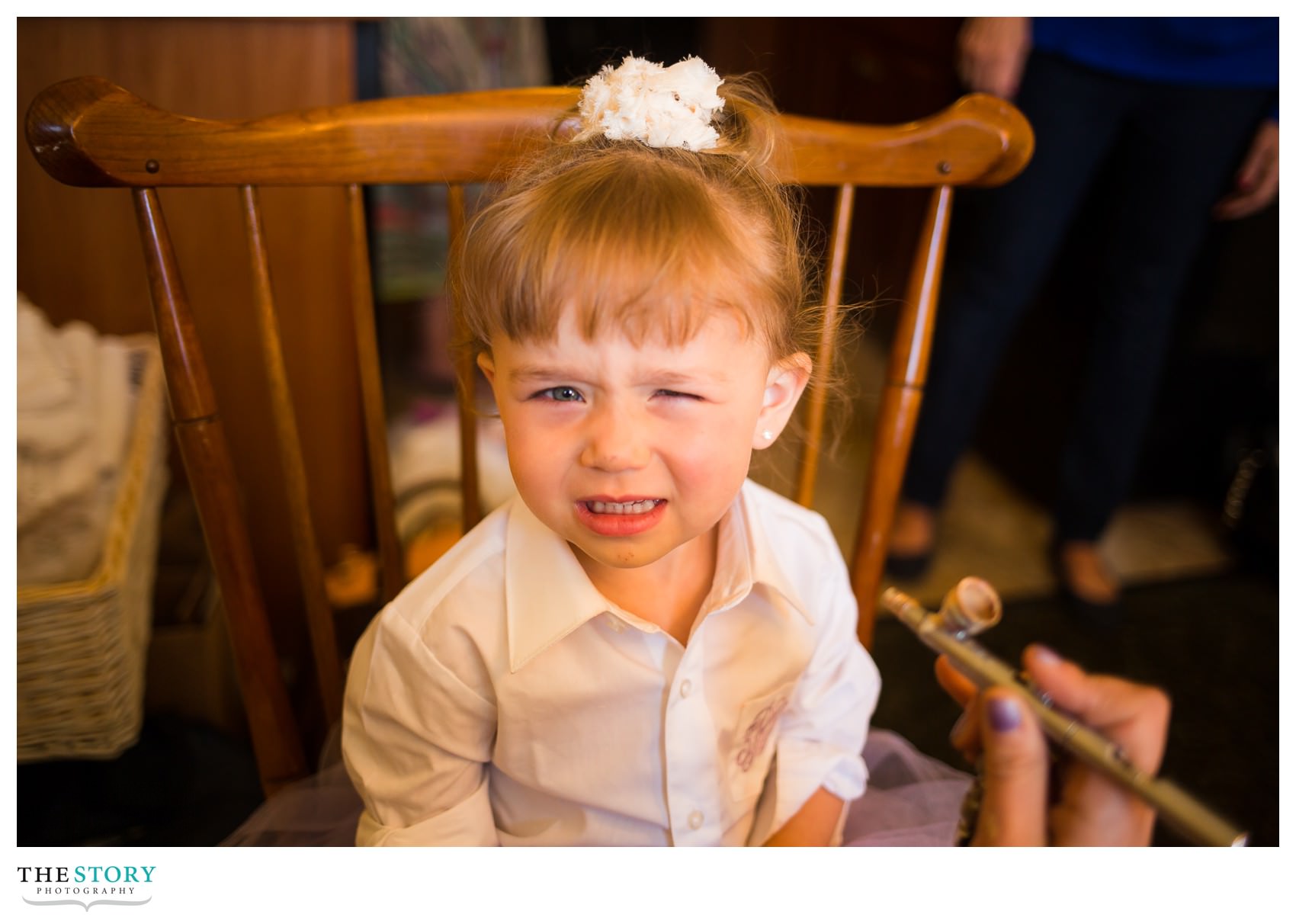 Katie's dress was an Allure from Spybaby Bride.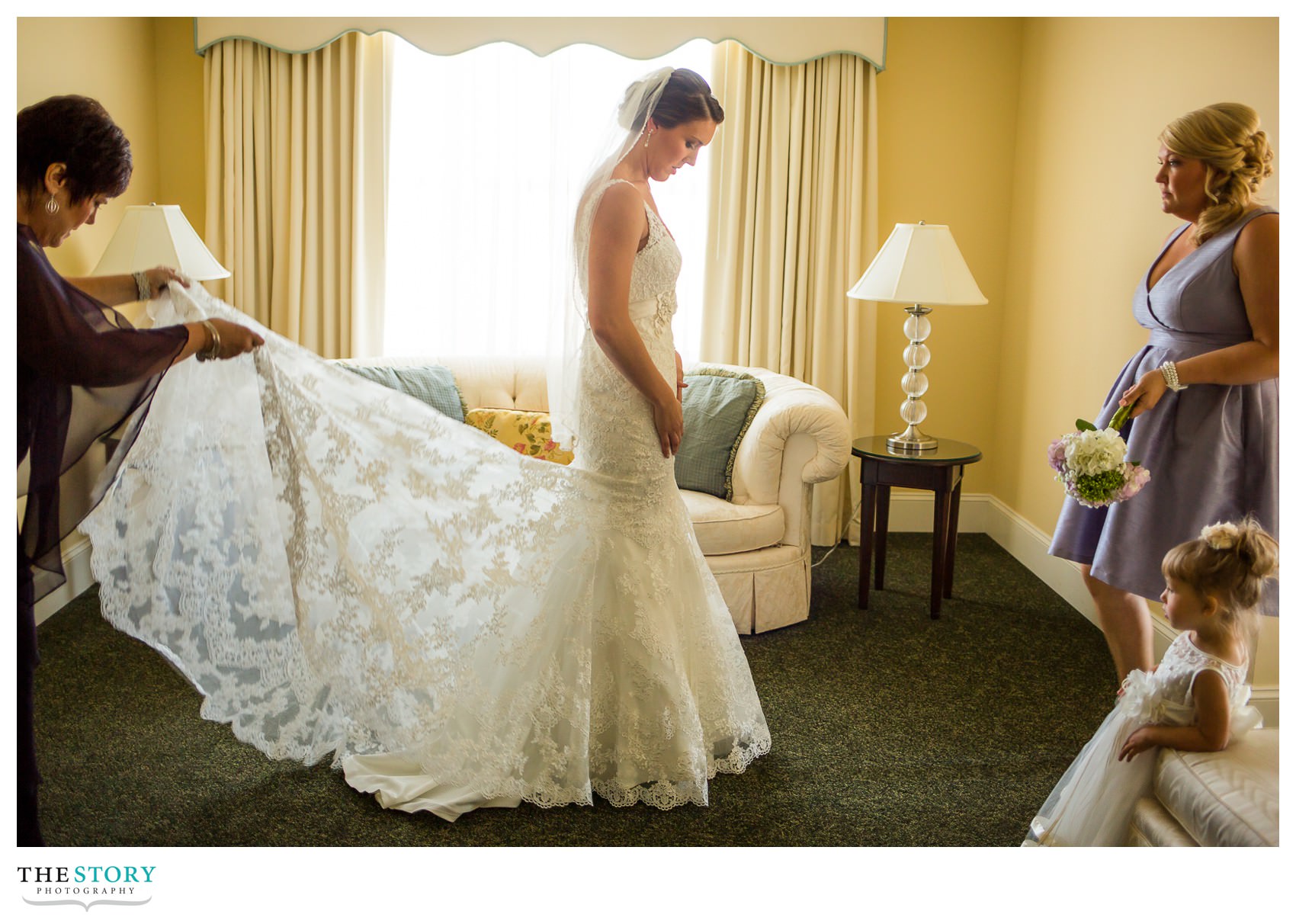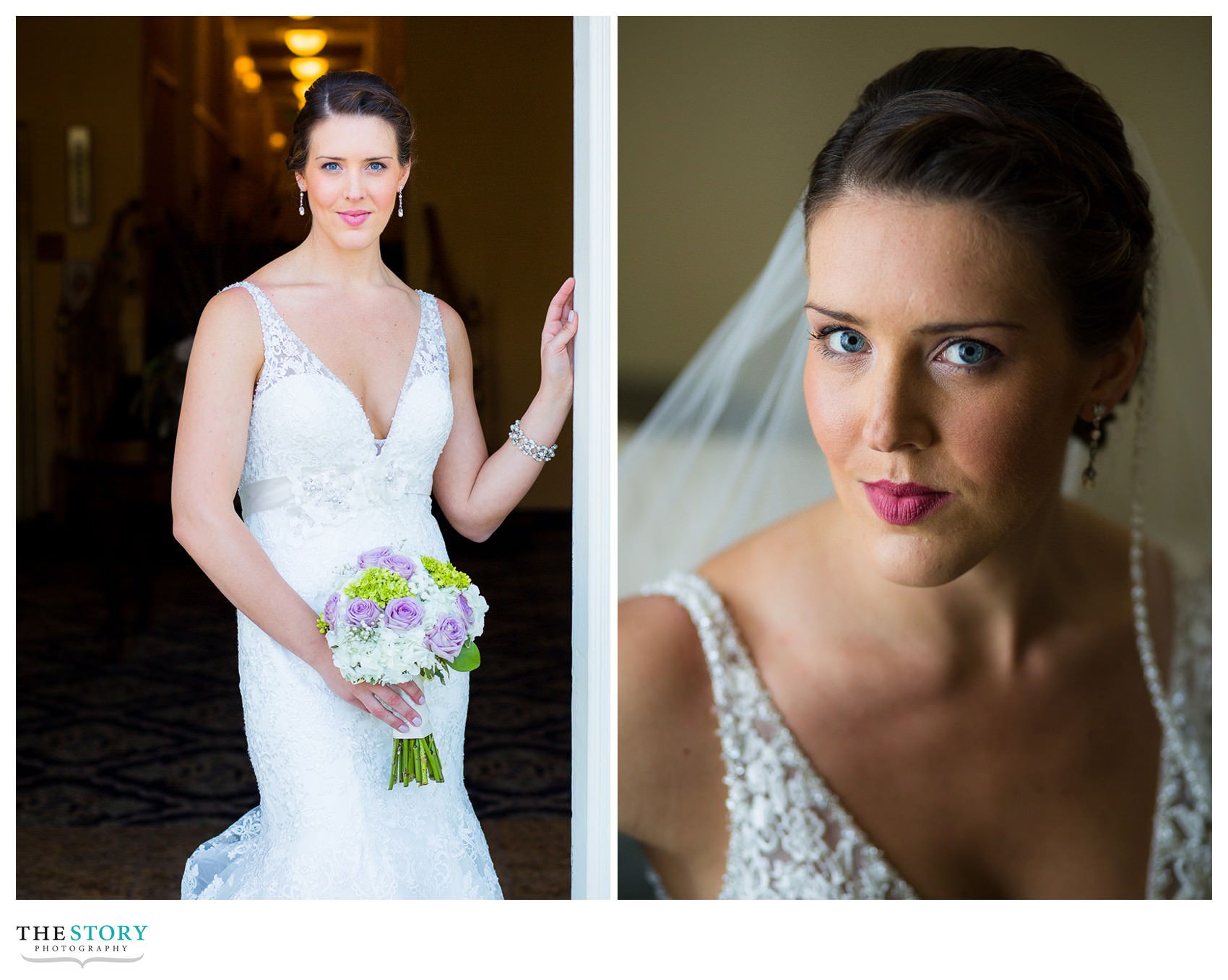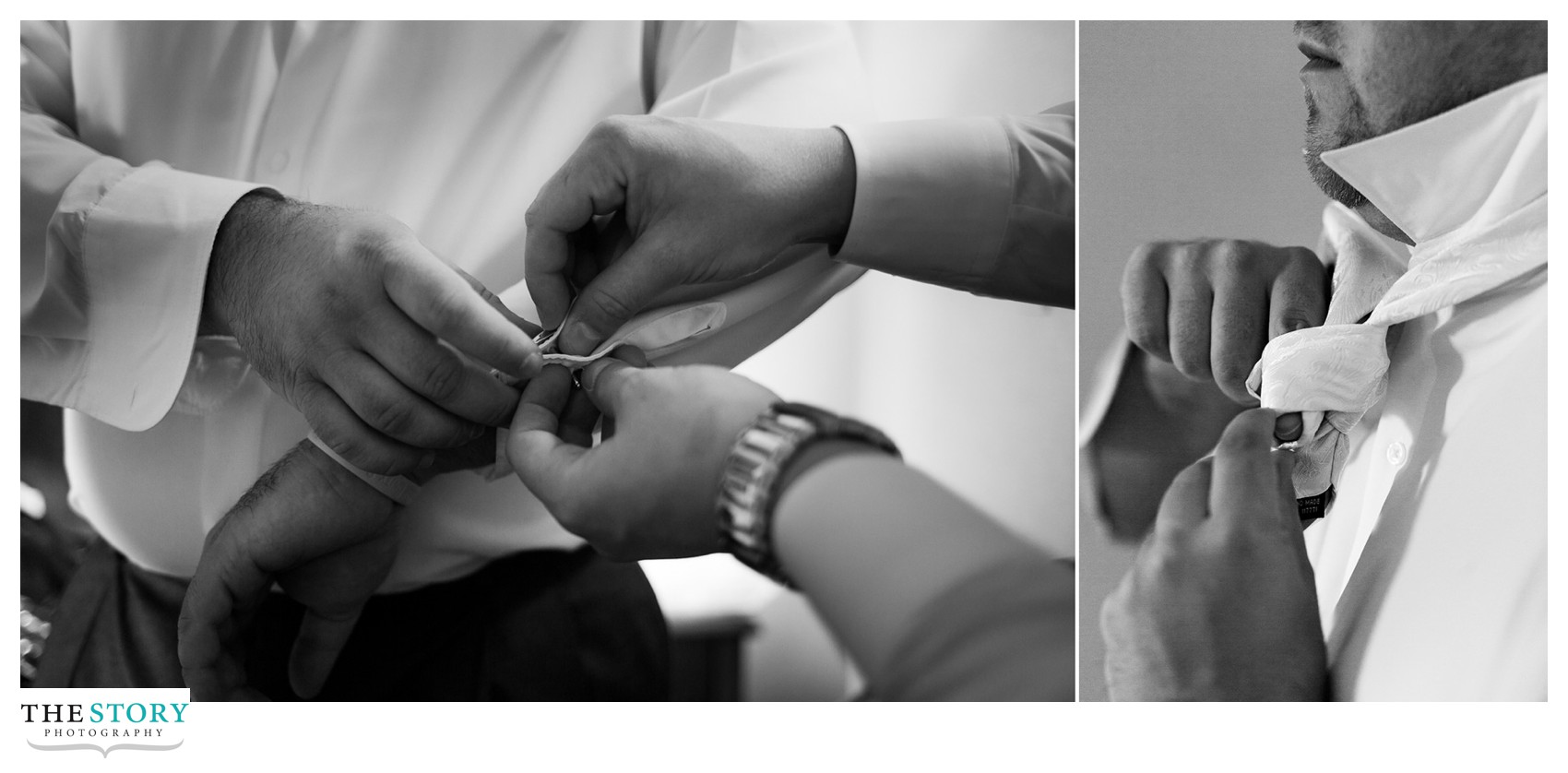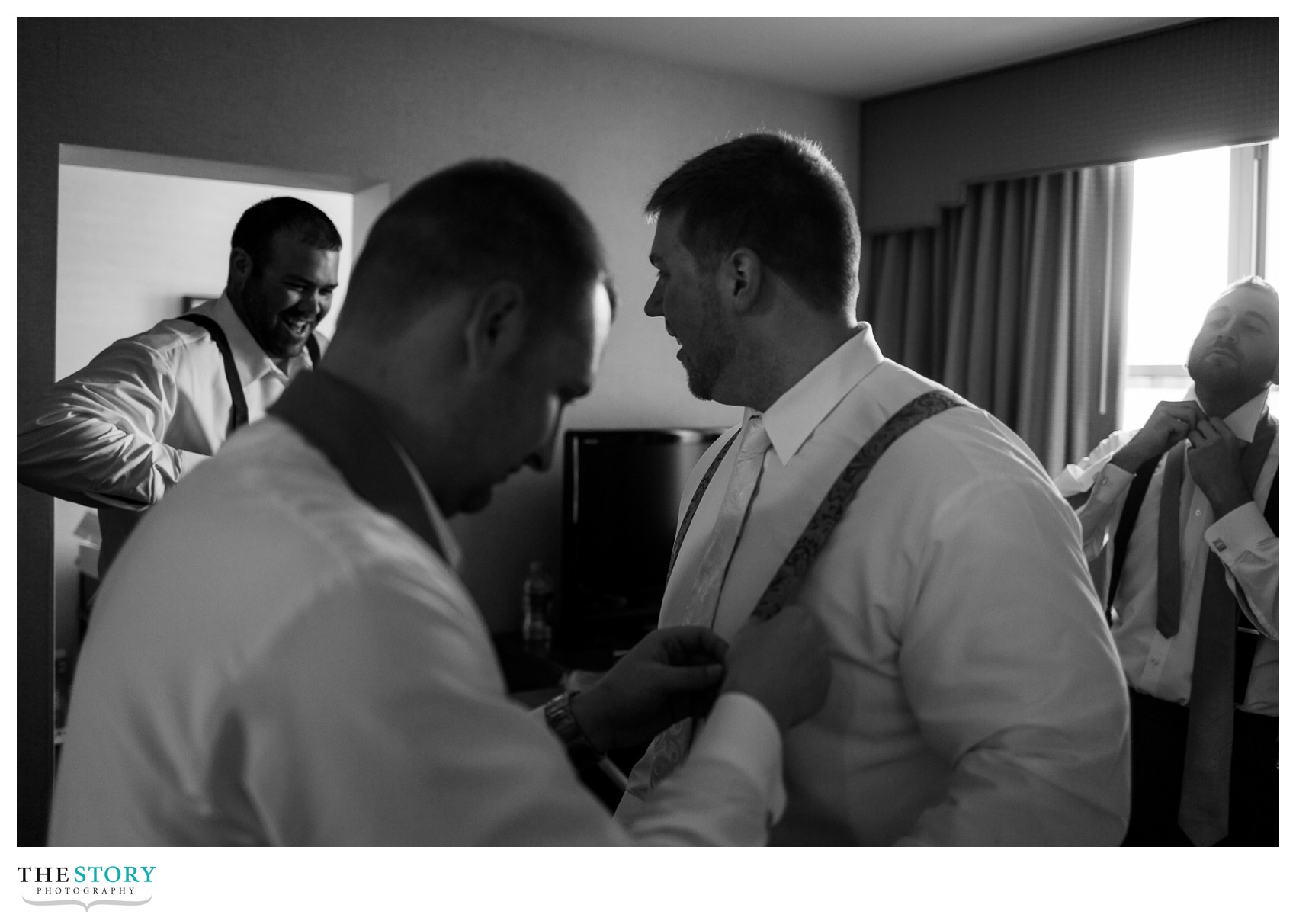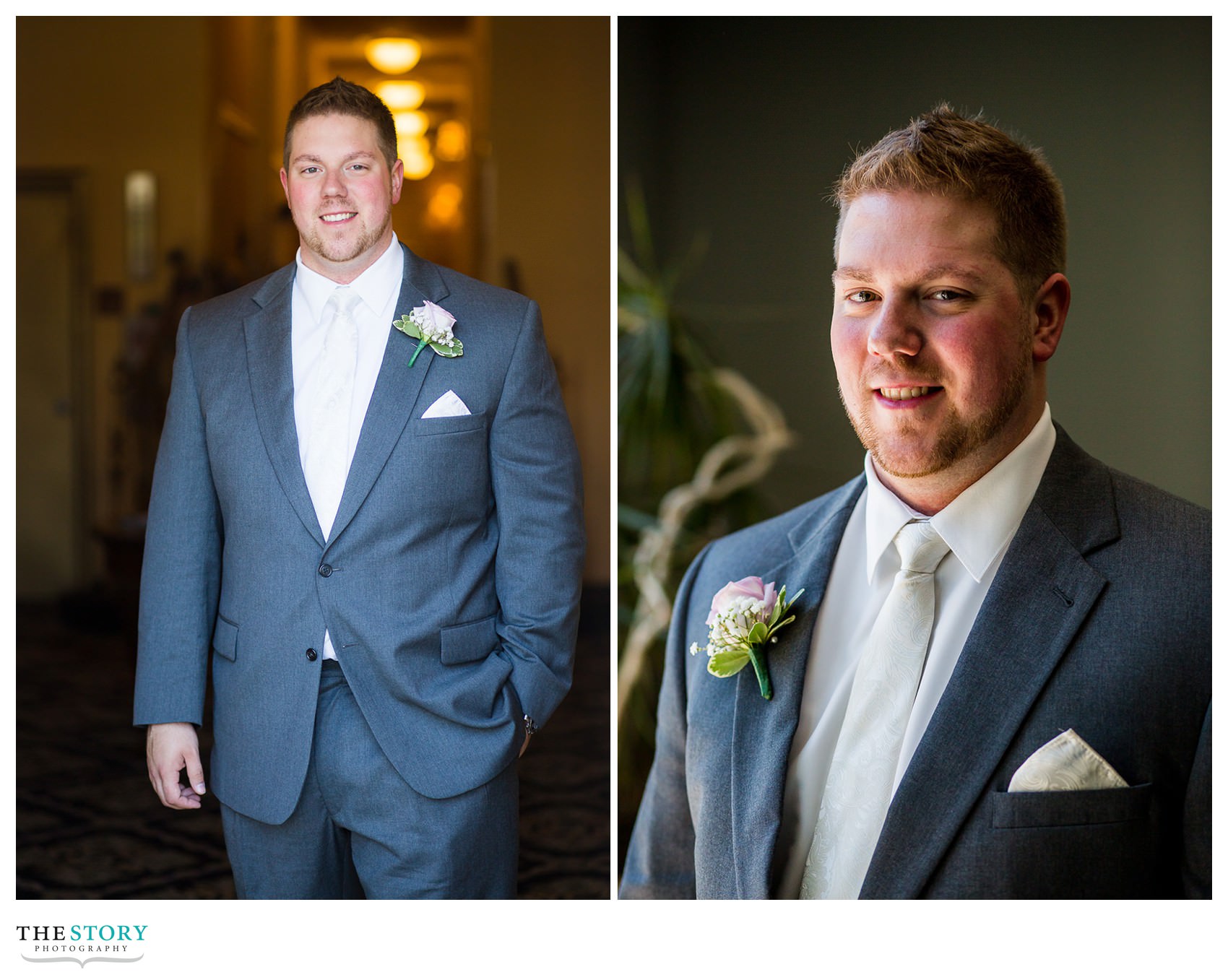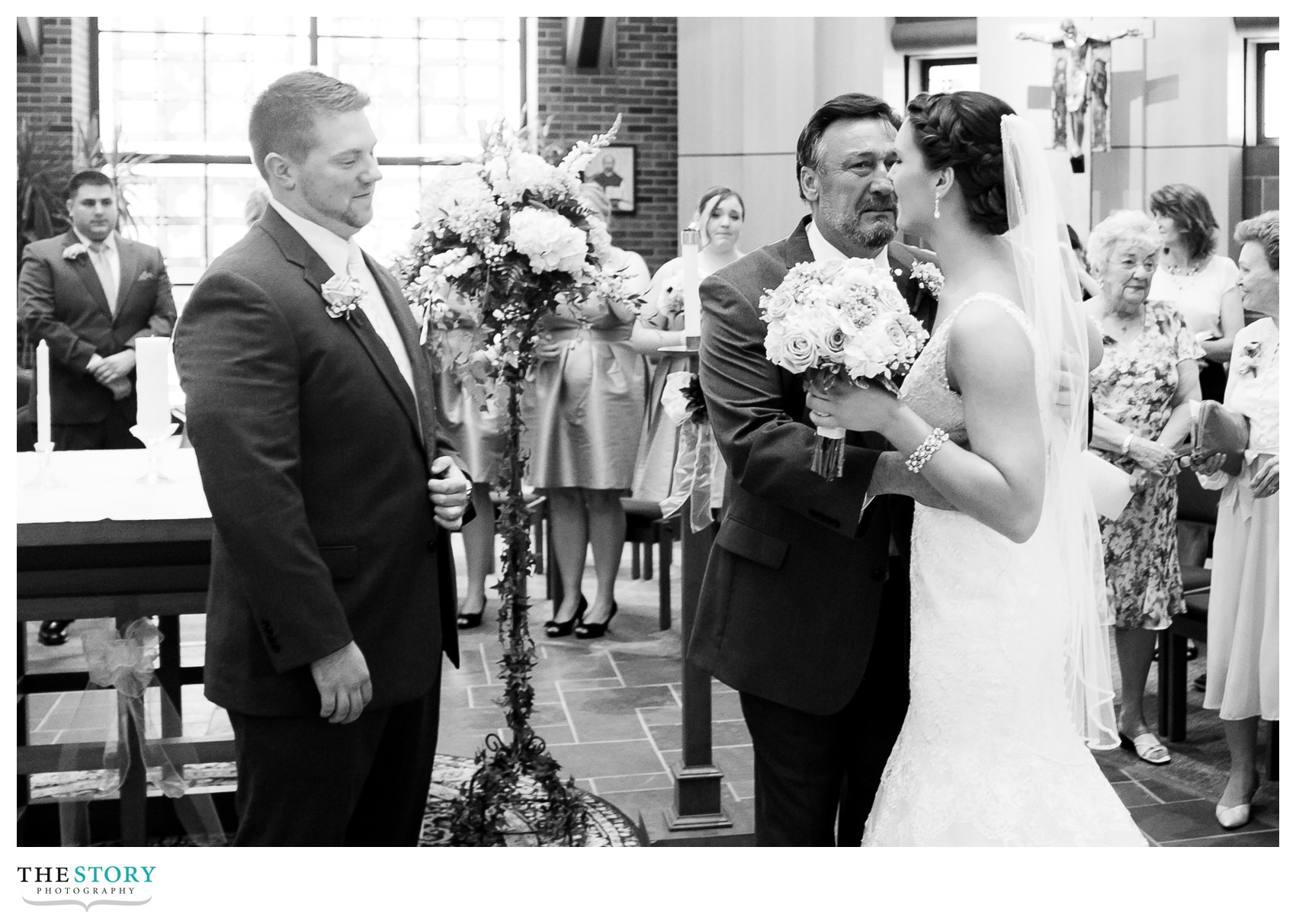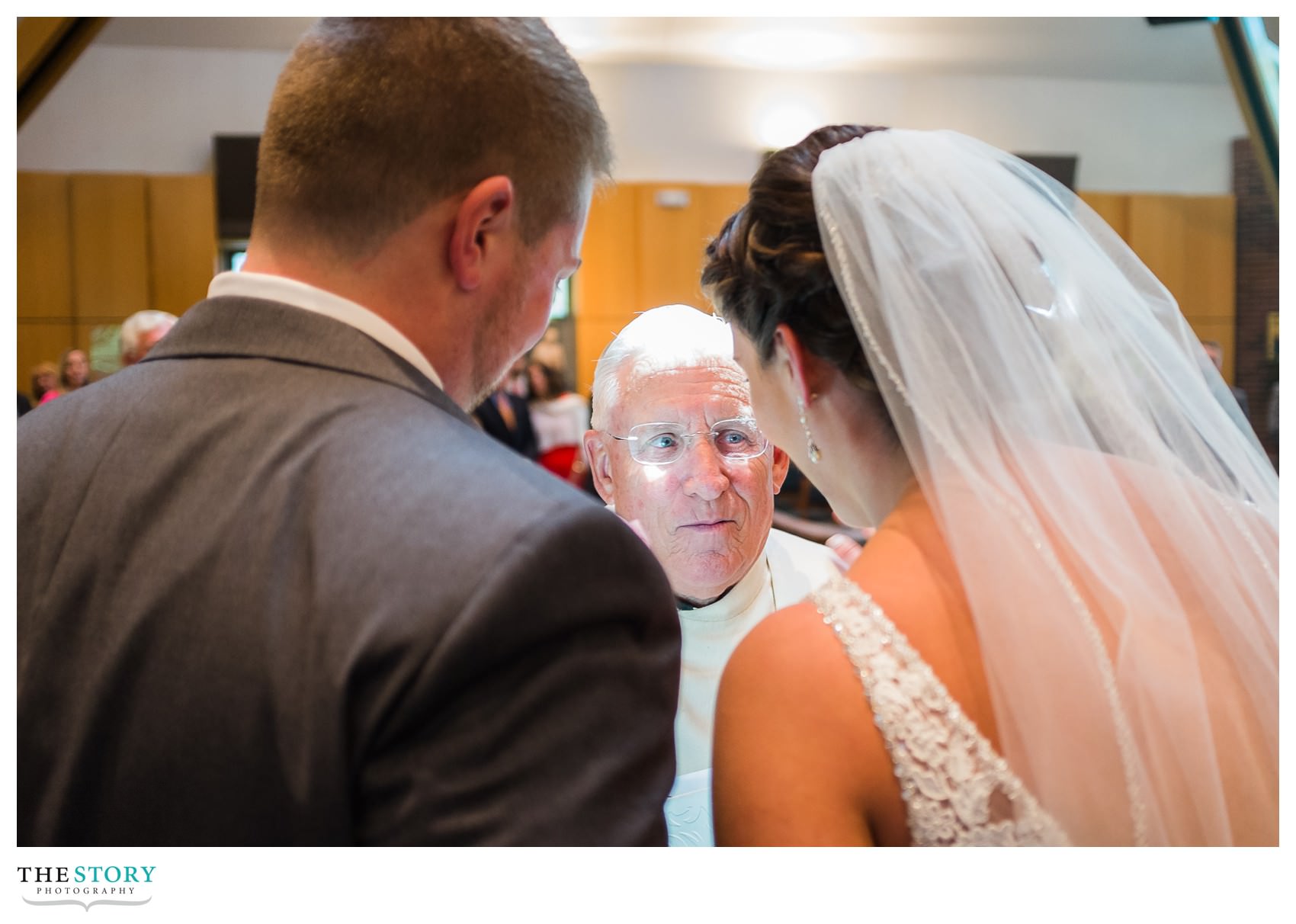 Among so many wonderful moments in their ceremony this one was when their priest made on object lesson out of a special gift that he got for the newlyweds!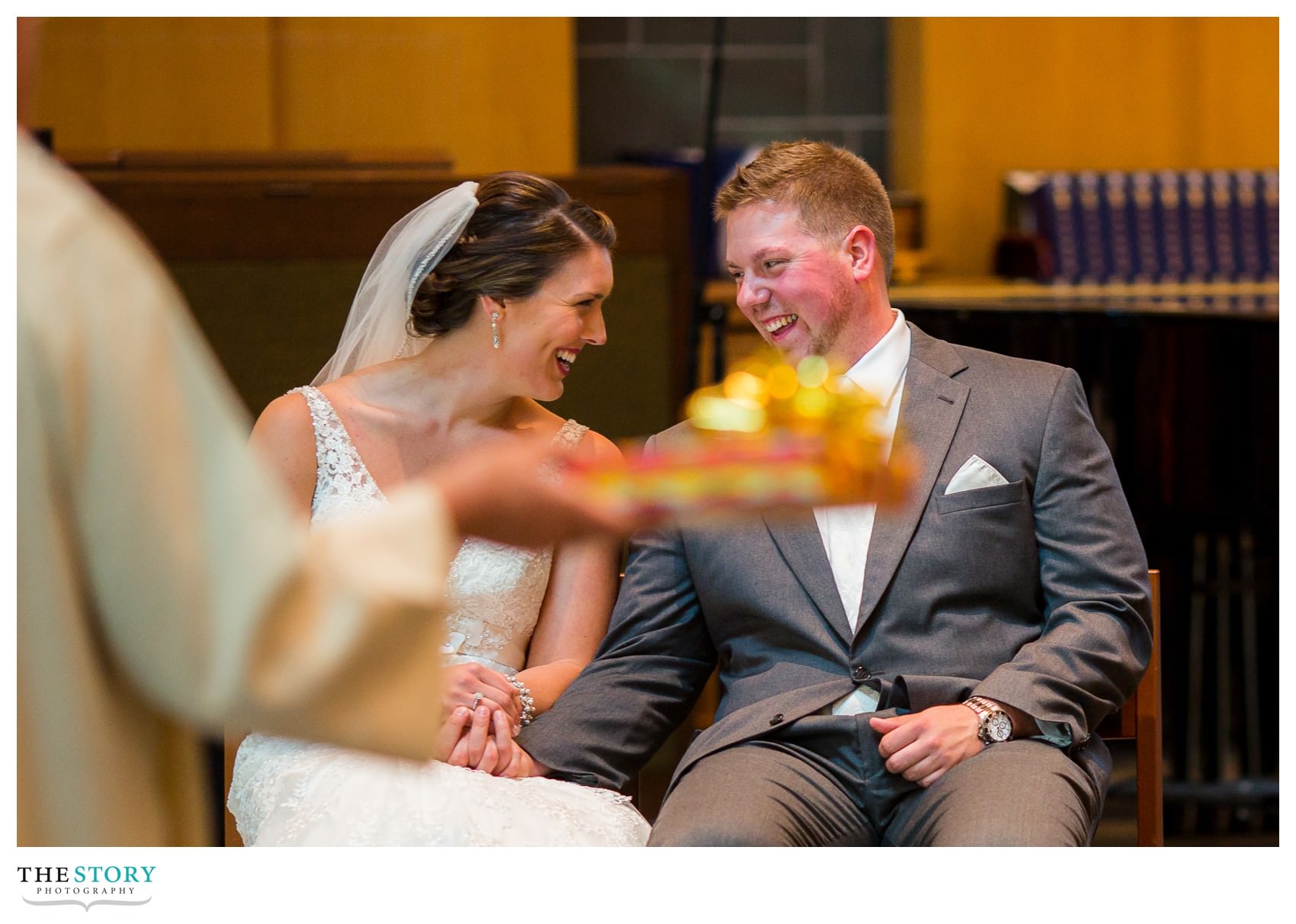 And how could I pass up this little sliver of light falling on the flower girl during the ceremony!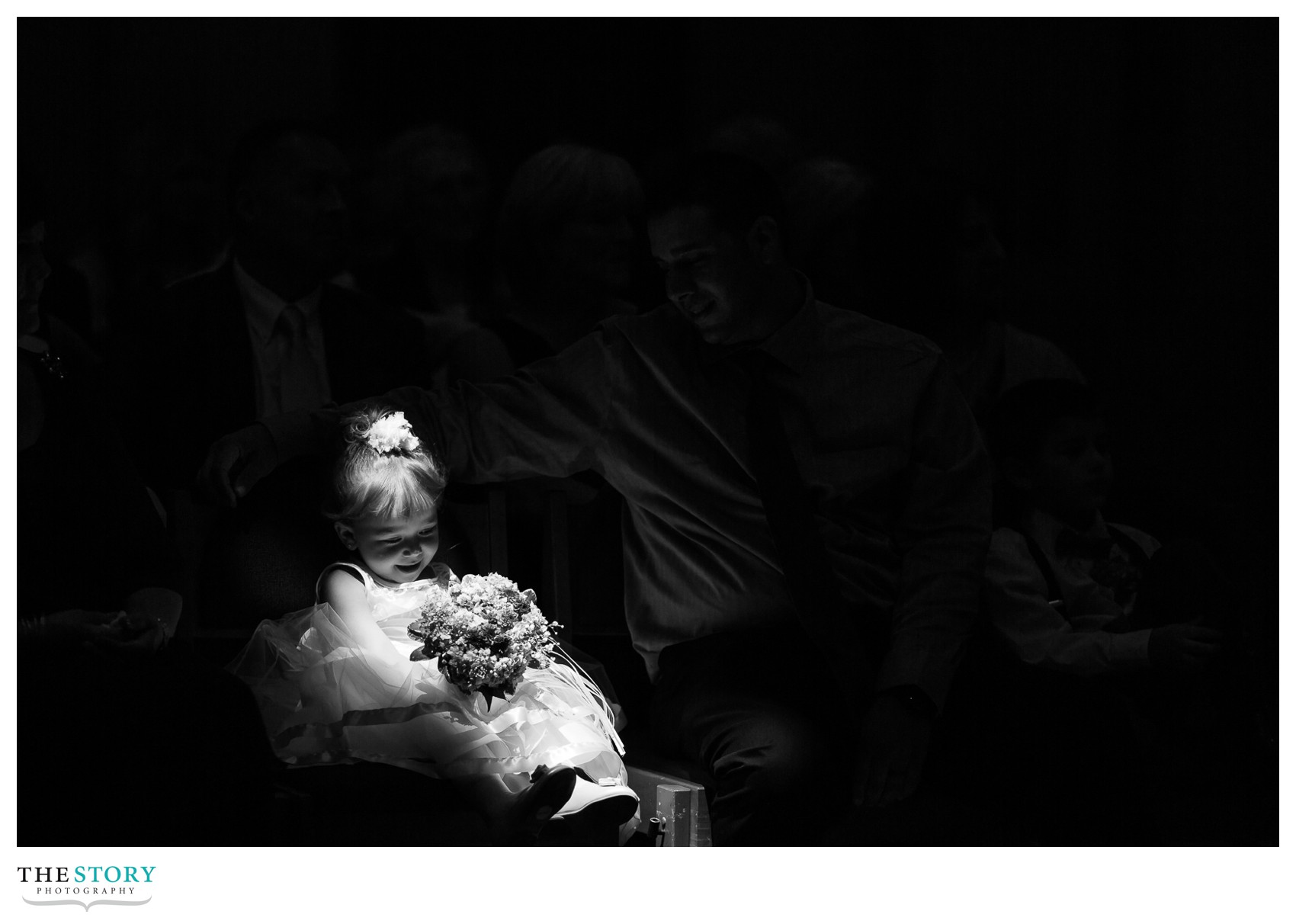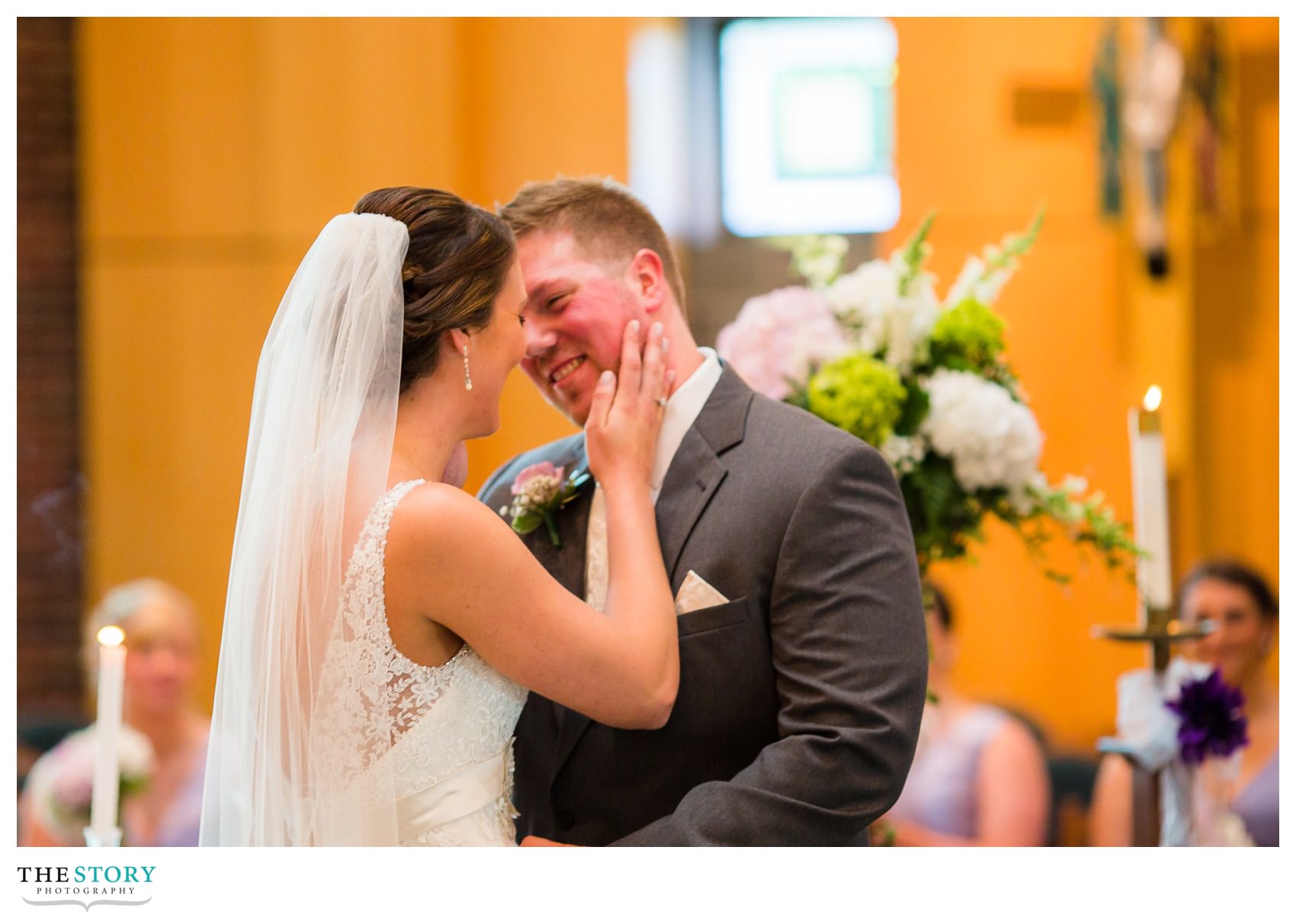 After the ceremony we wandered around the LeMoyne College campus for a little while to make some fun & relaxed portraits!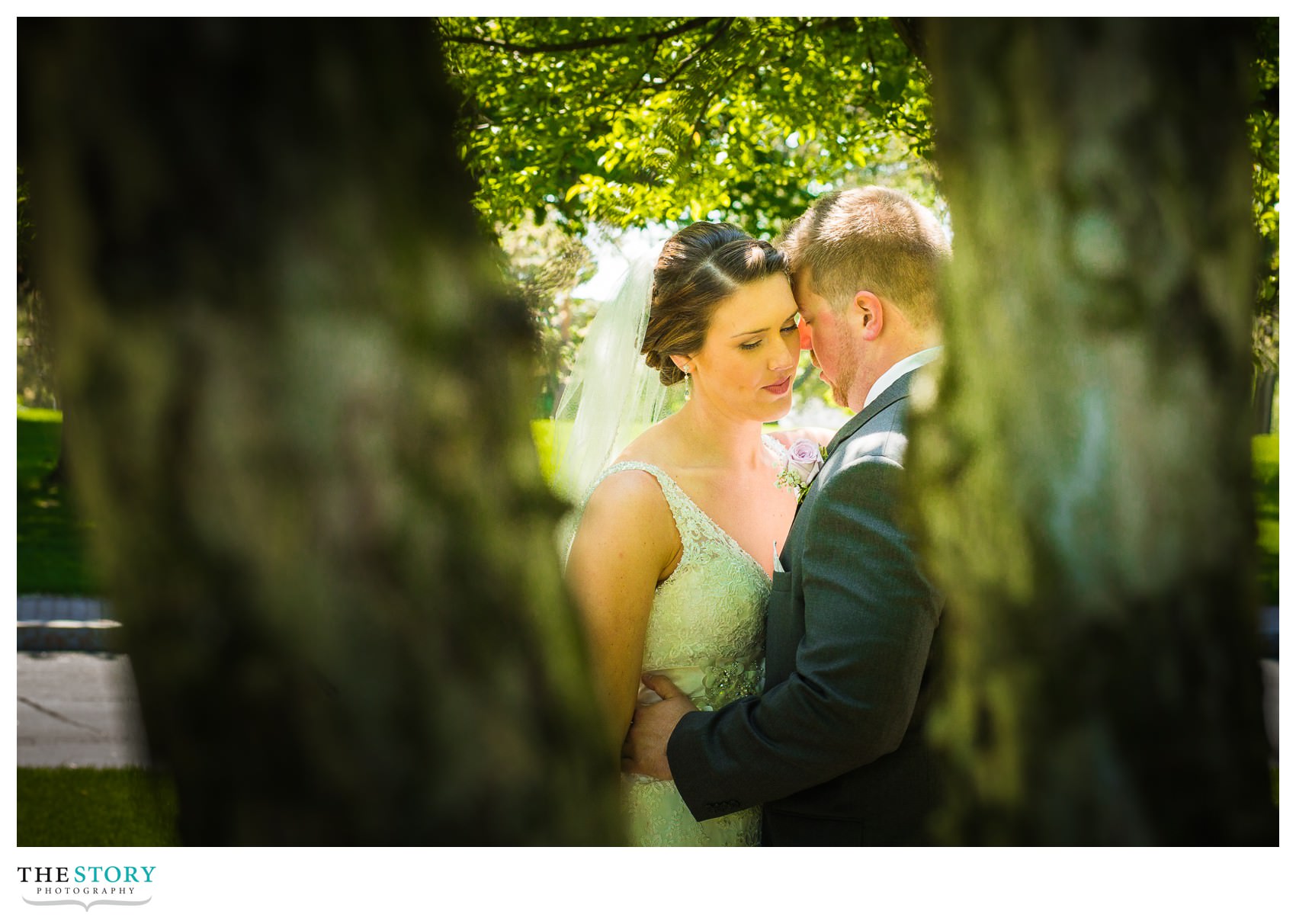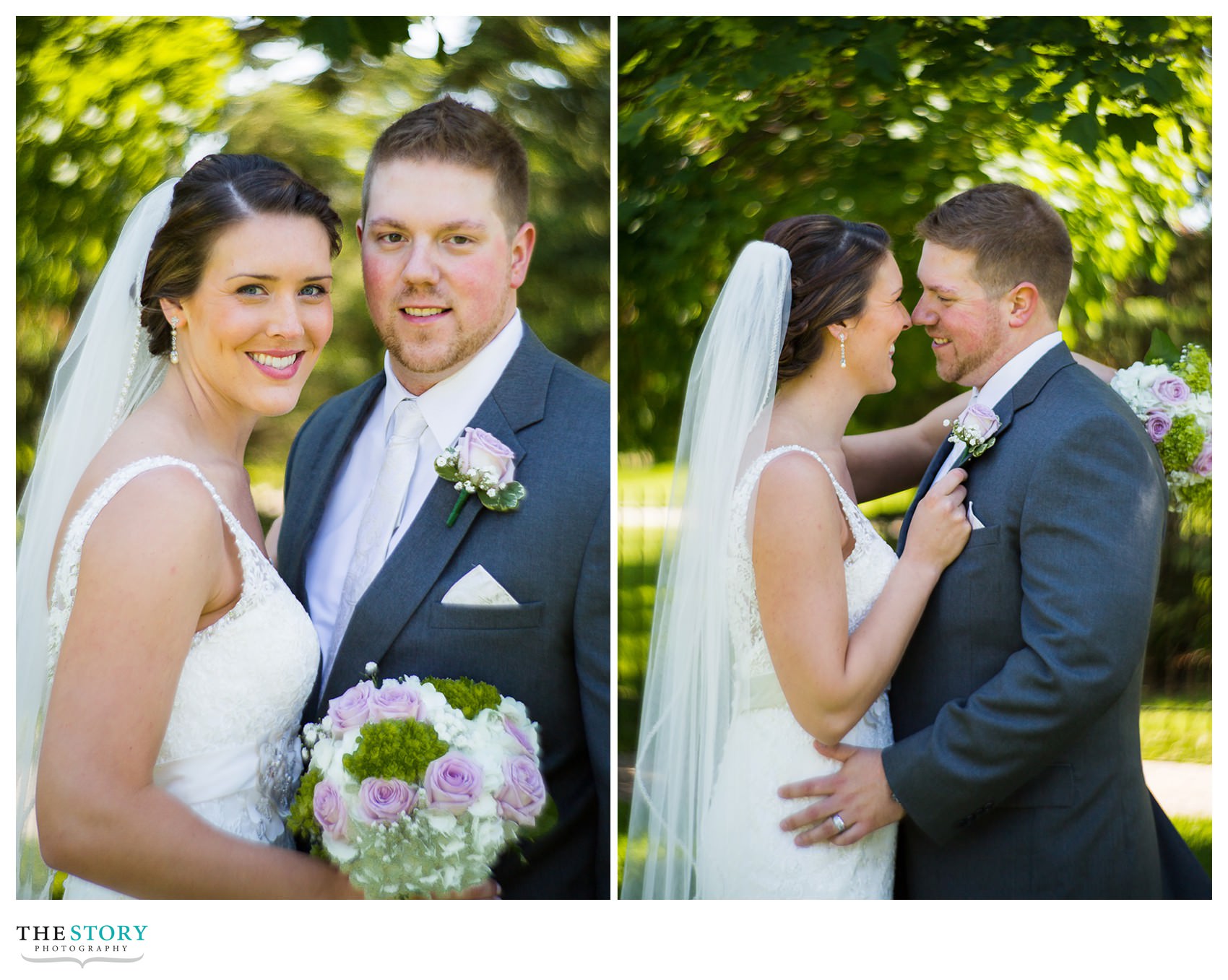 Then it was time to head back to Genesee Grande where we made some more photos!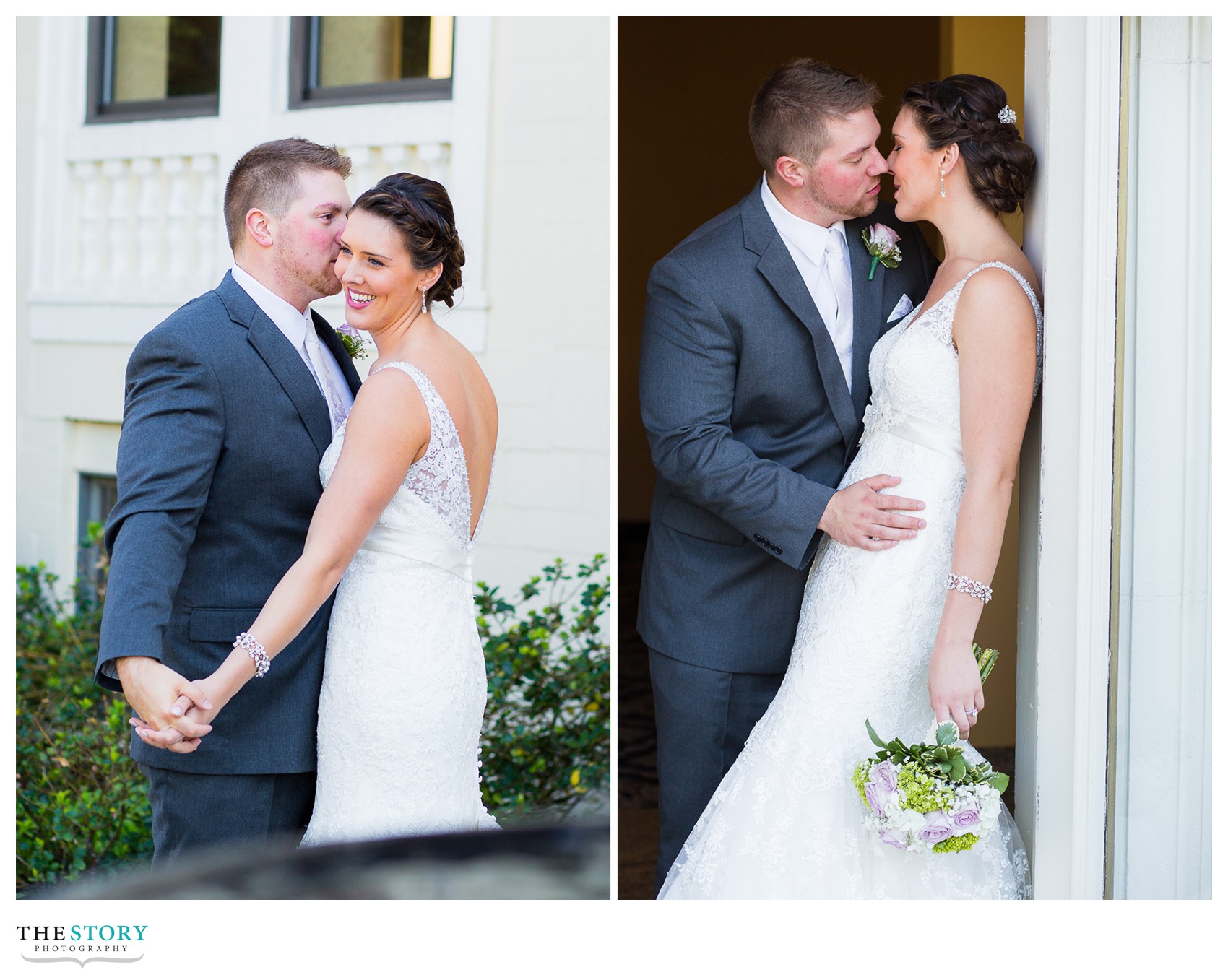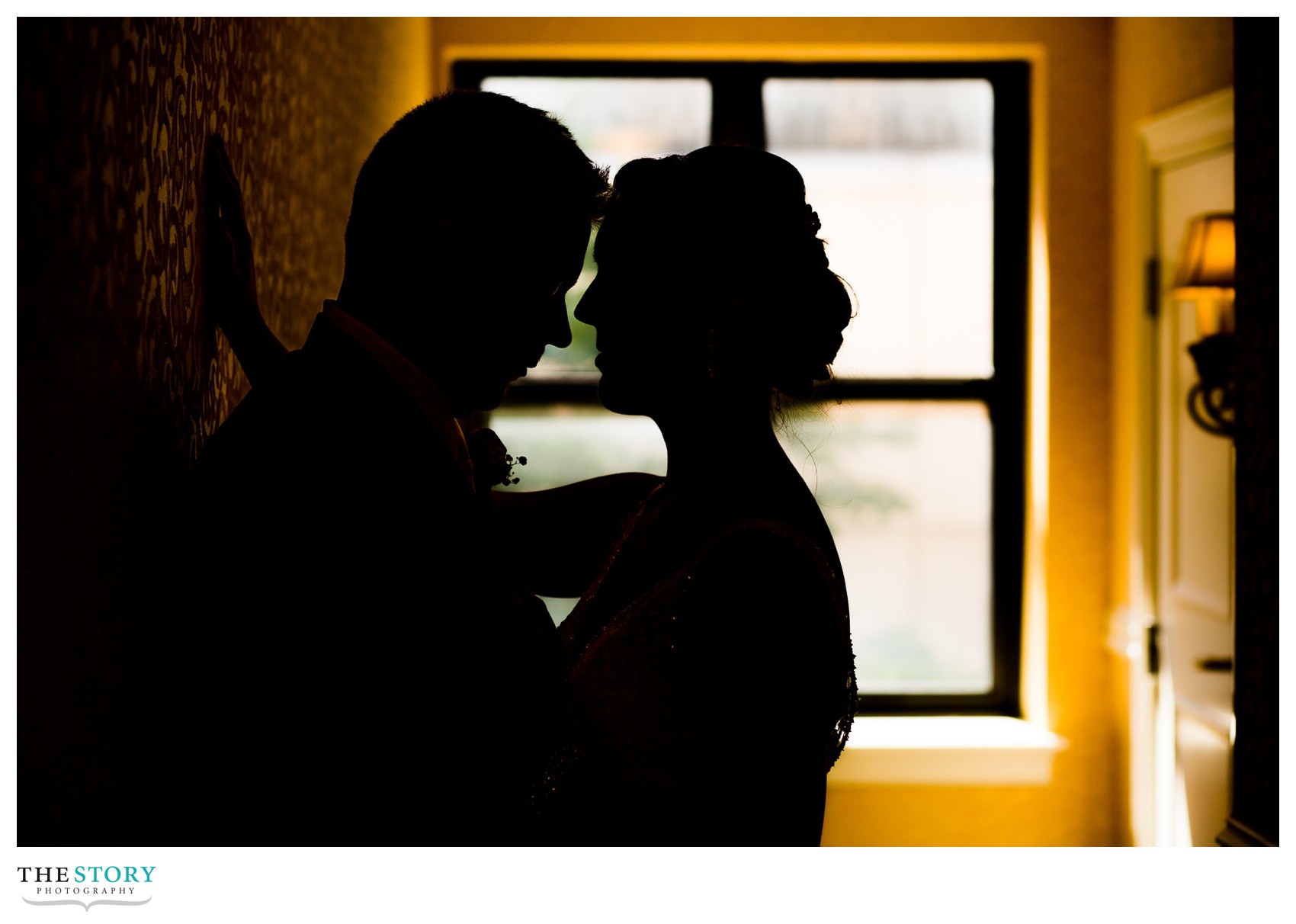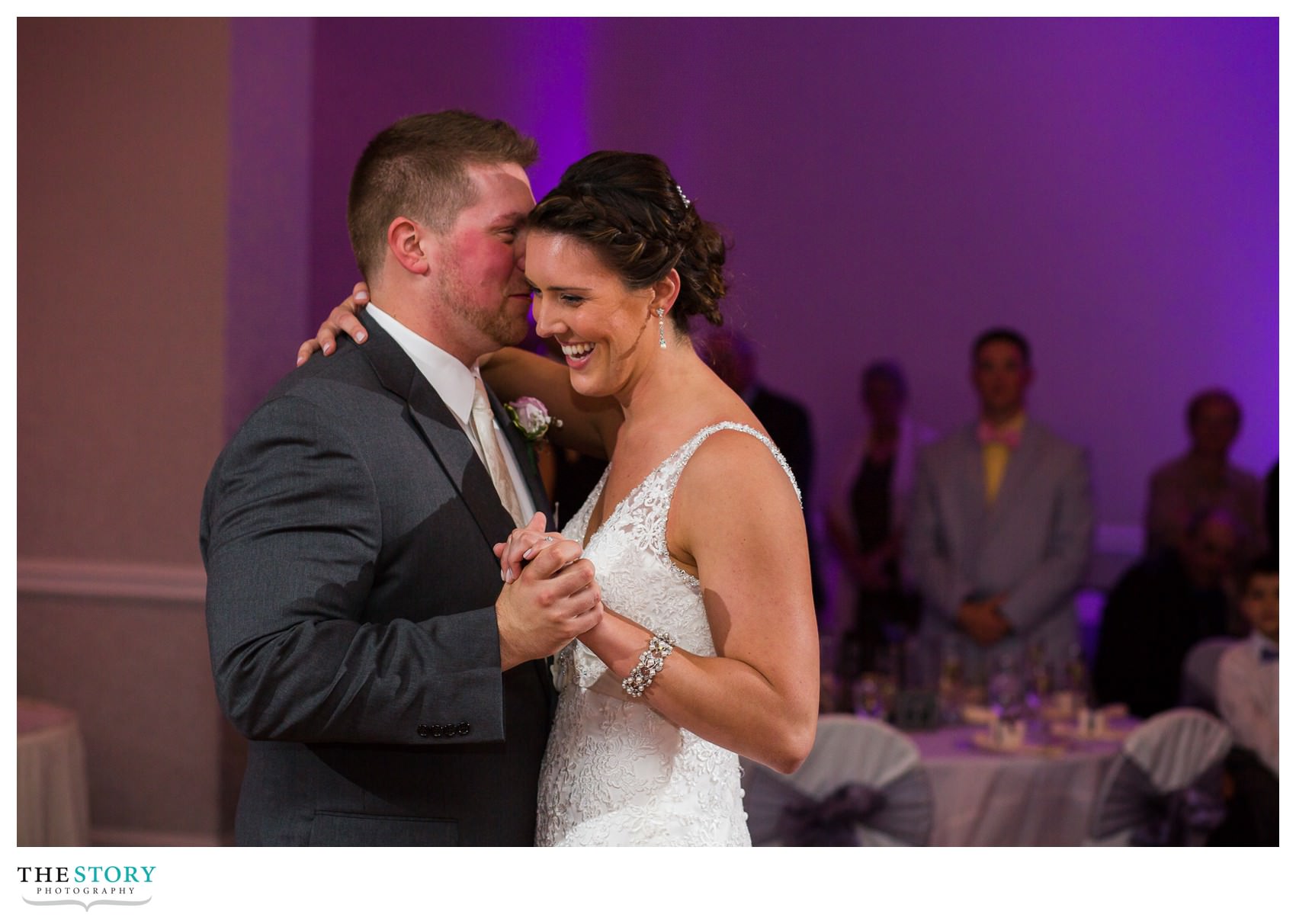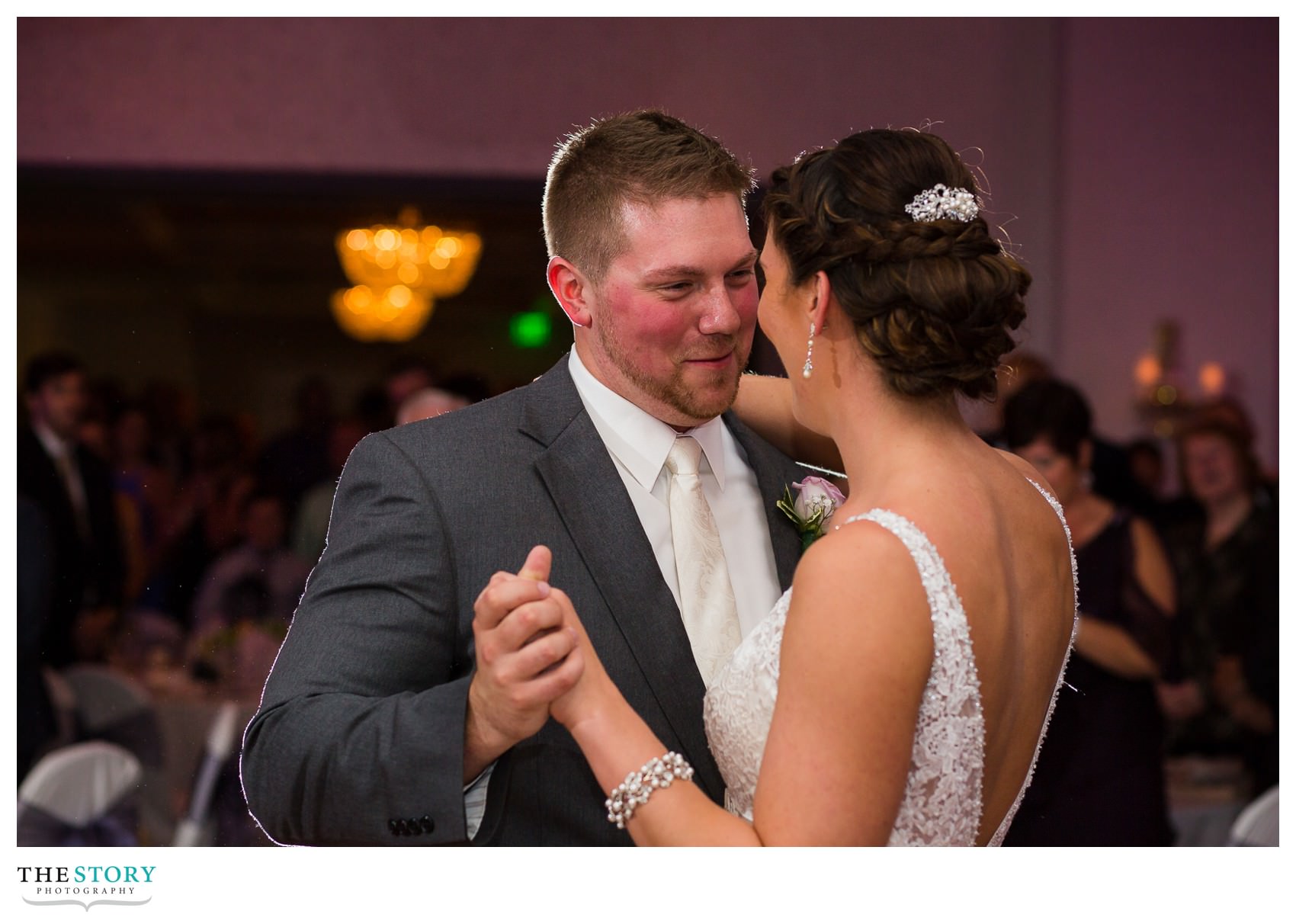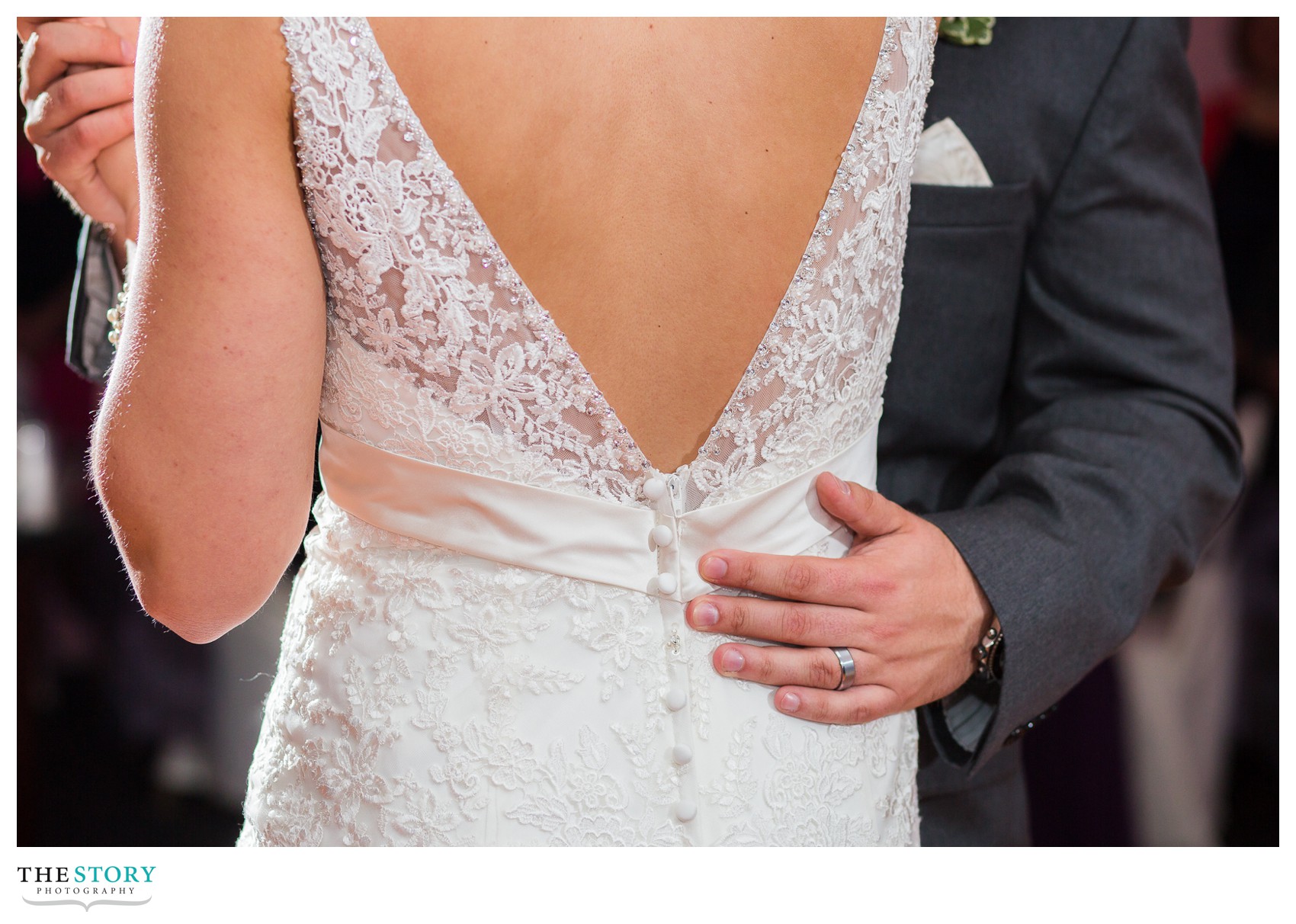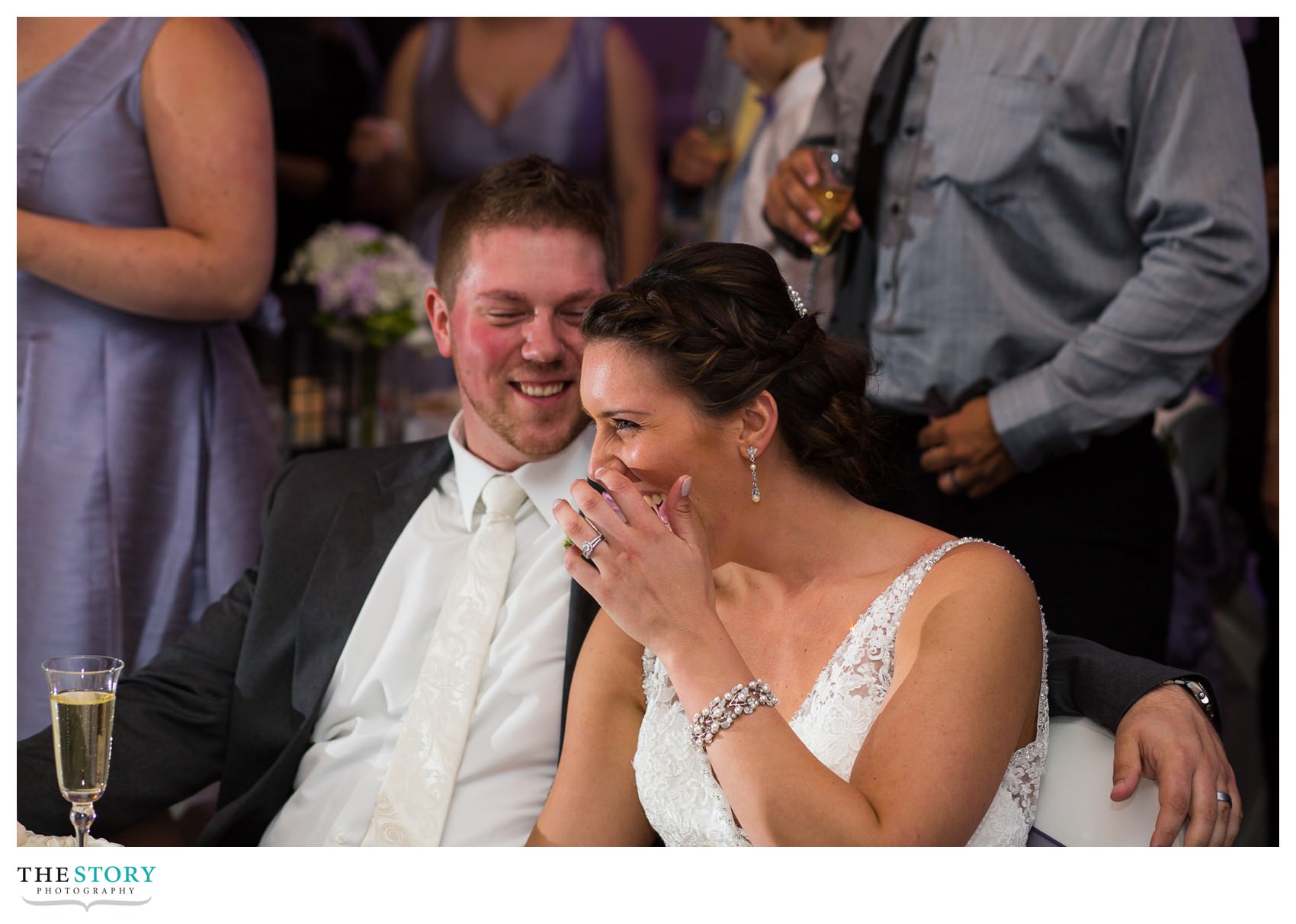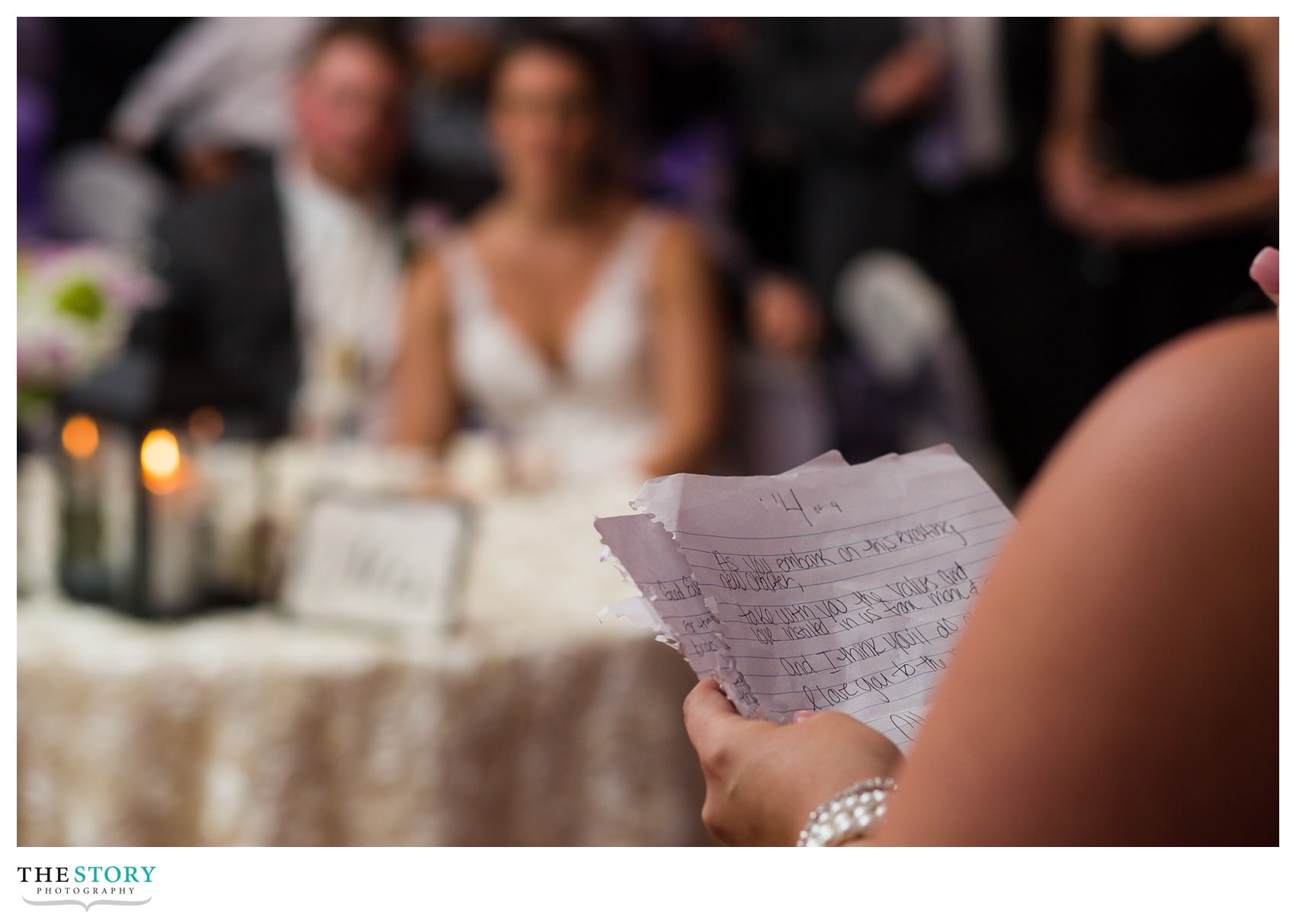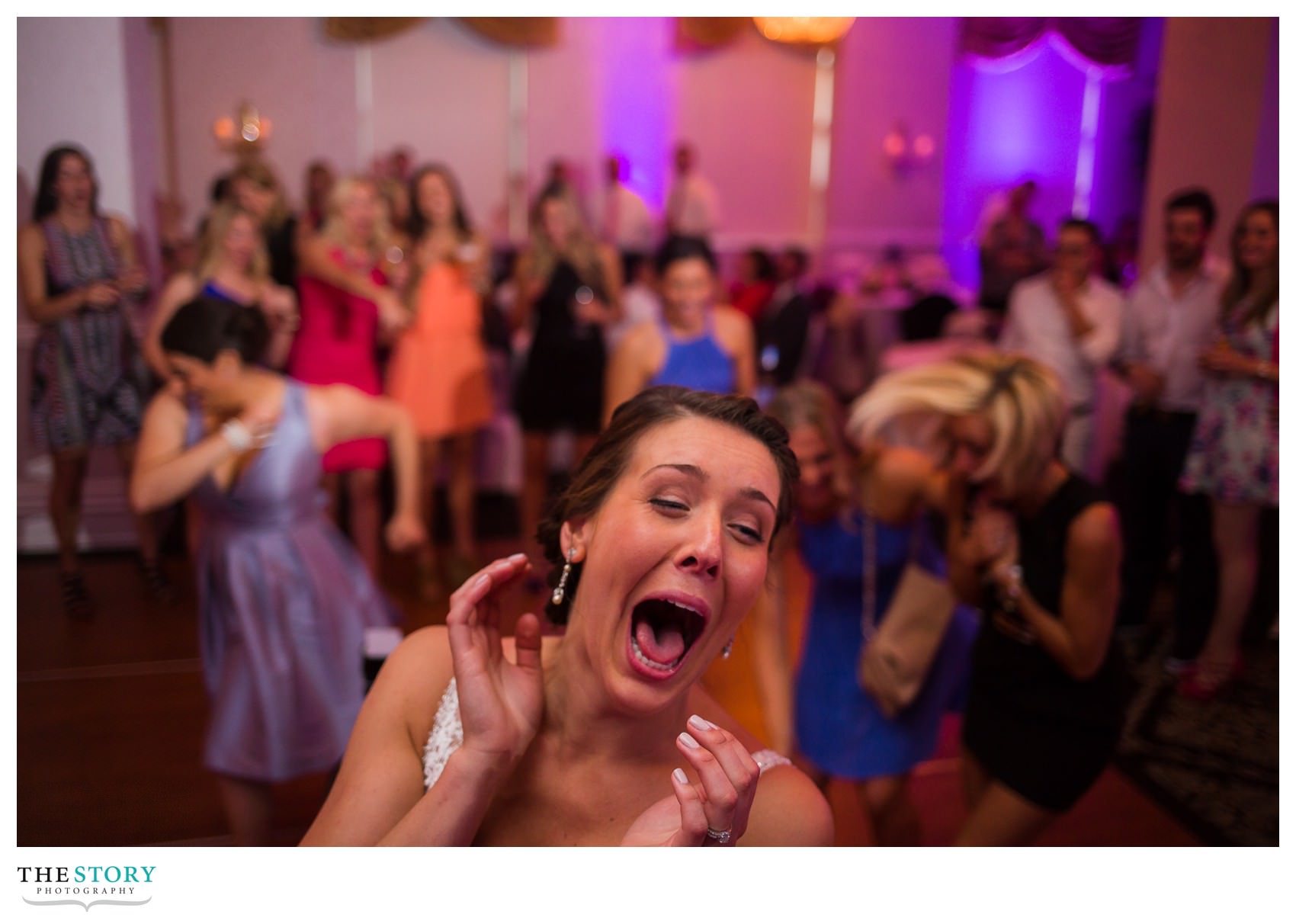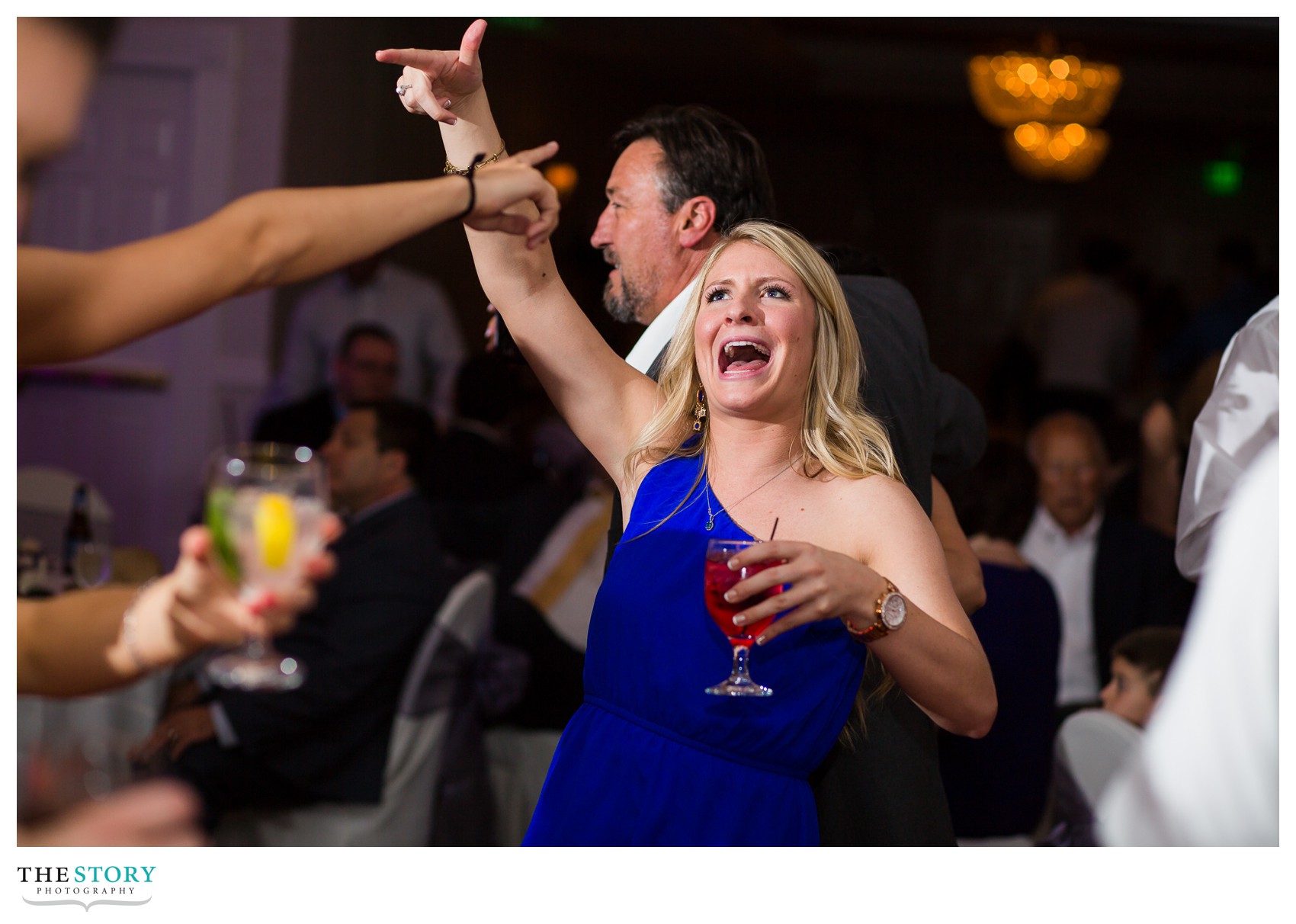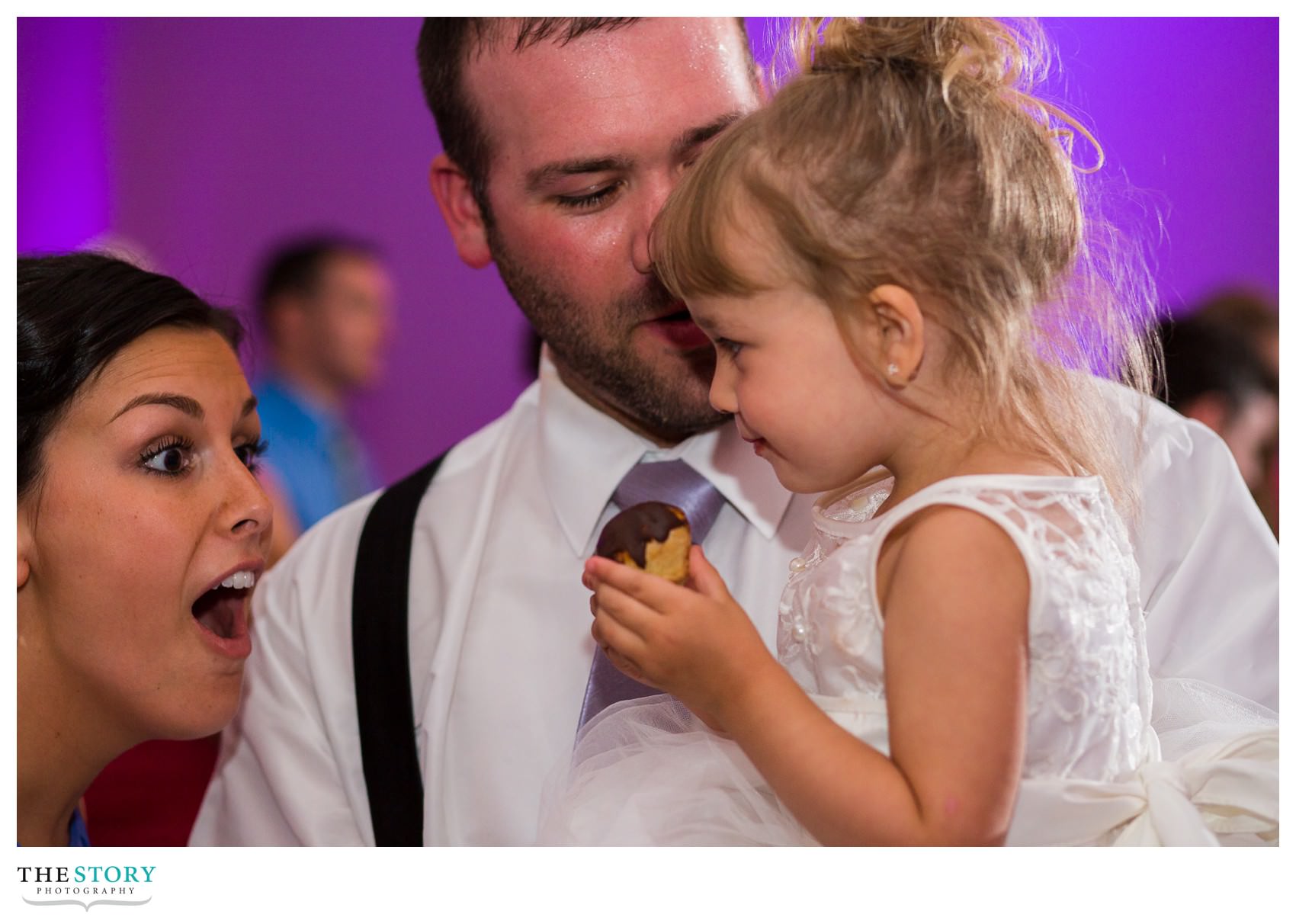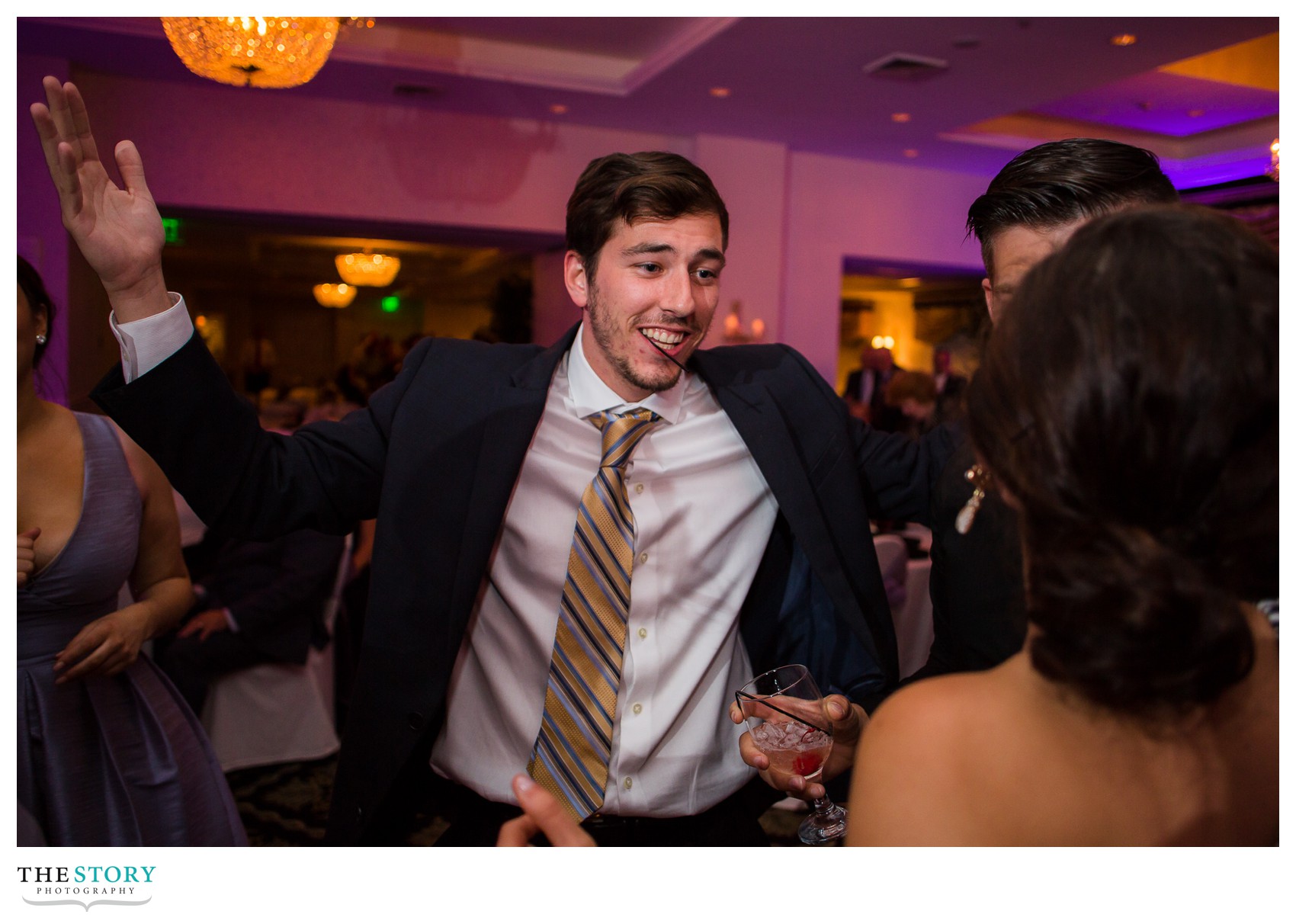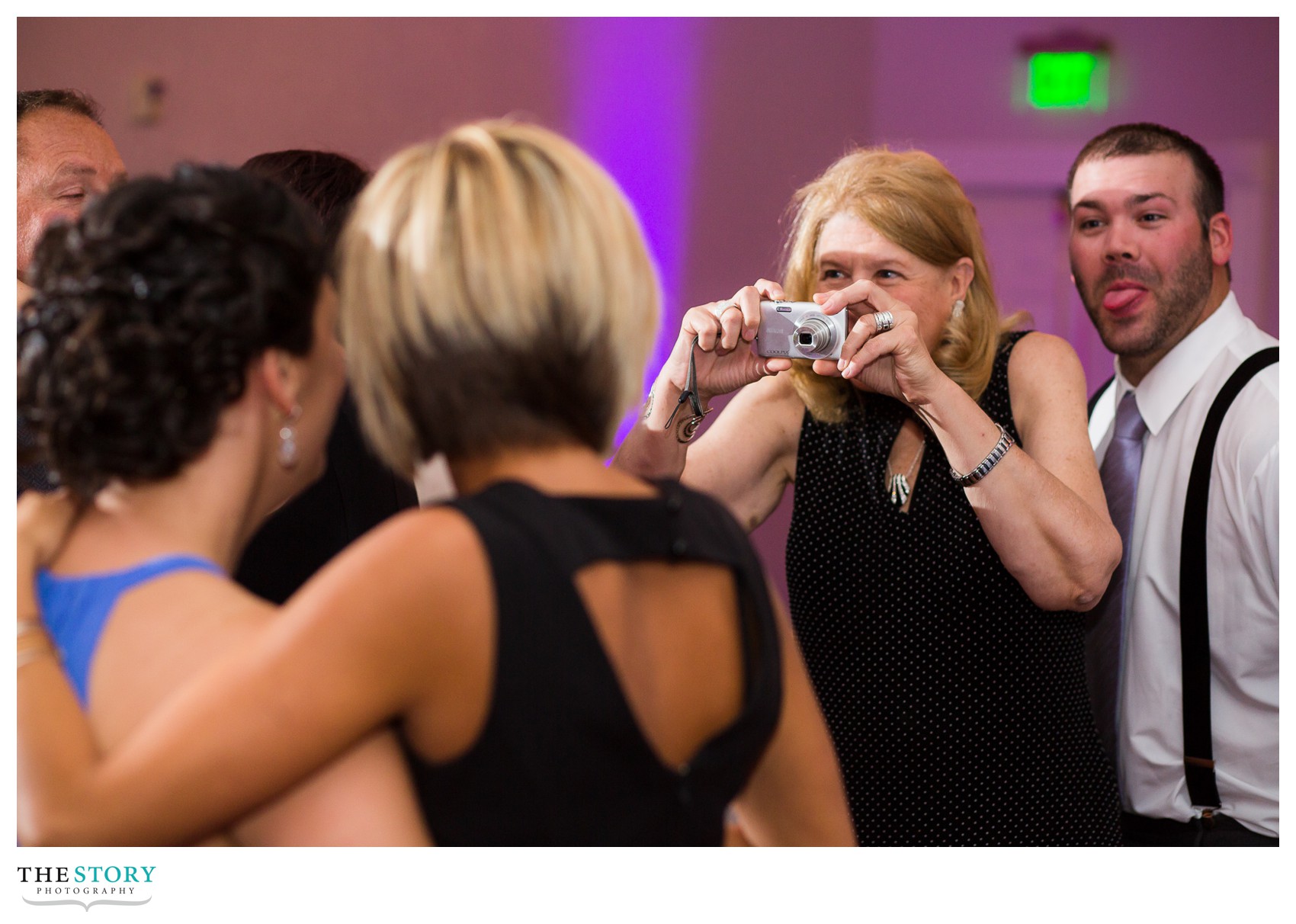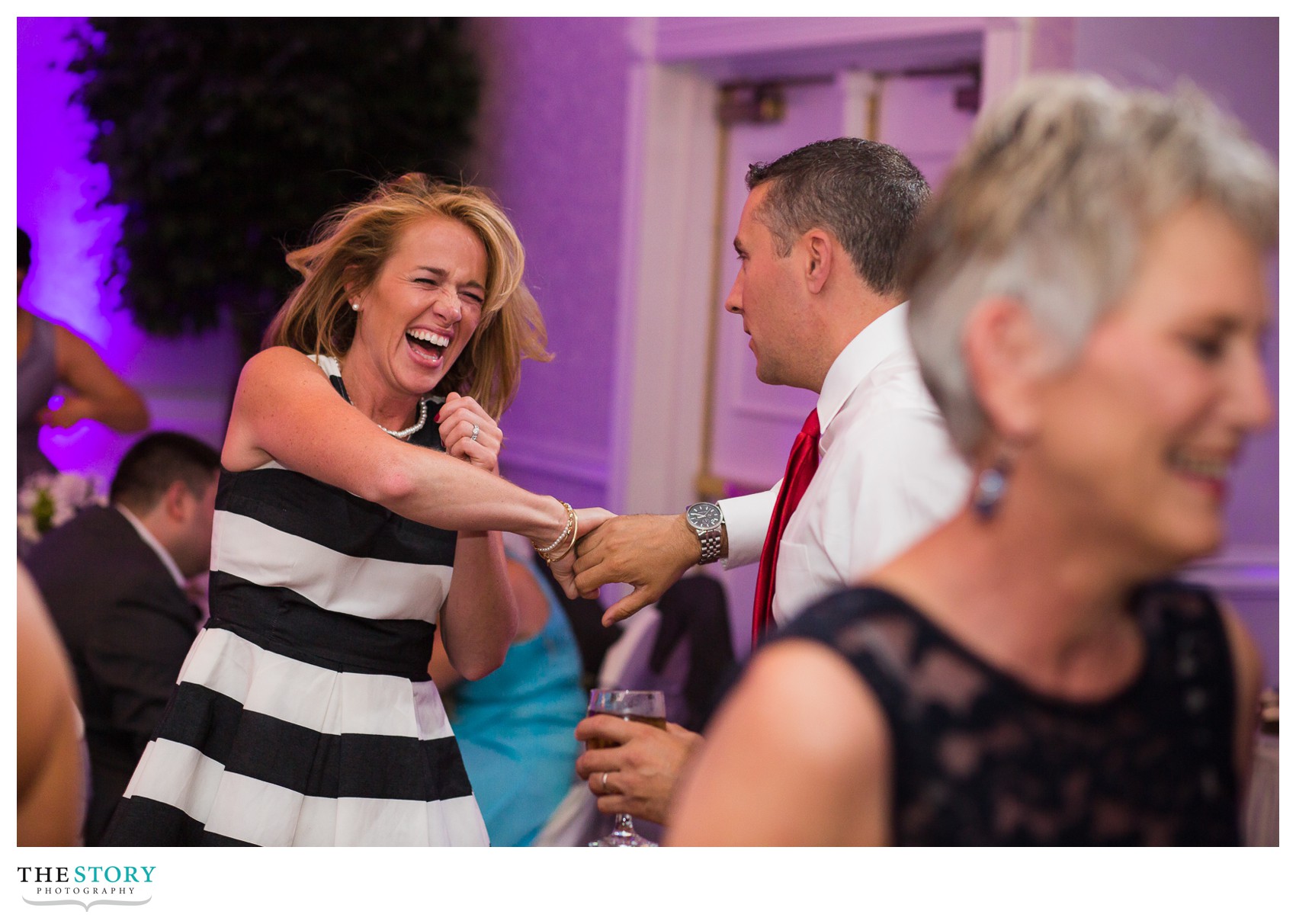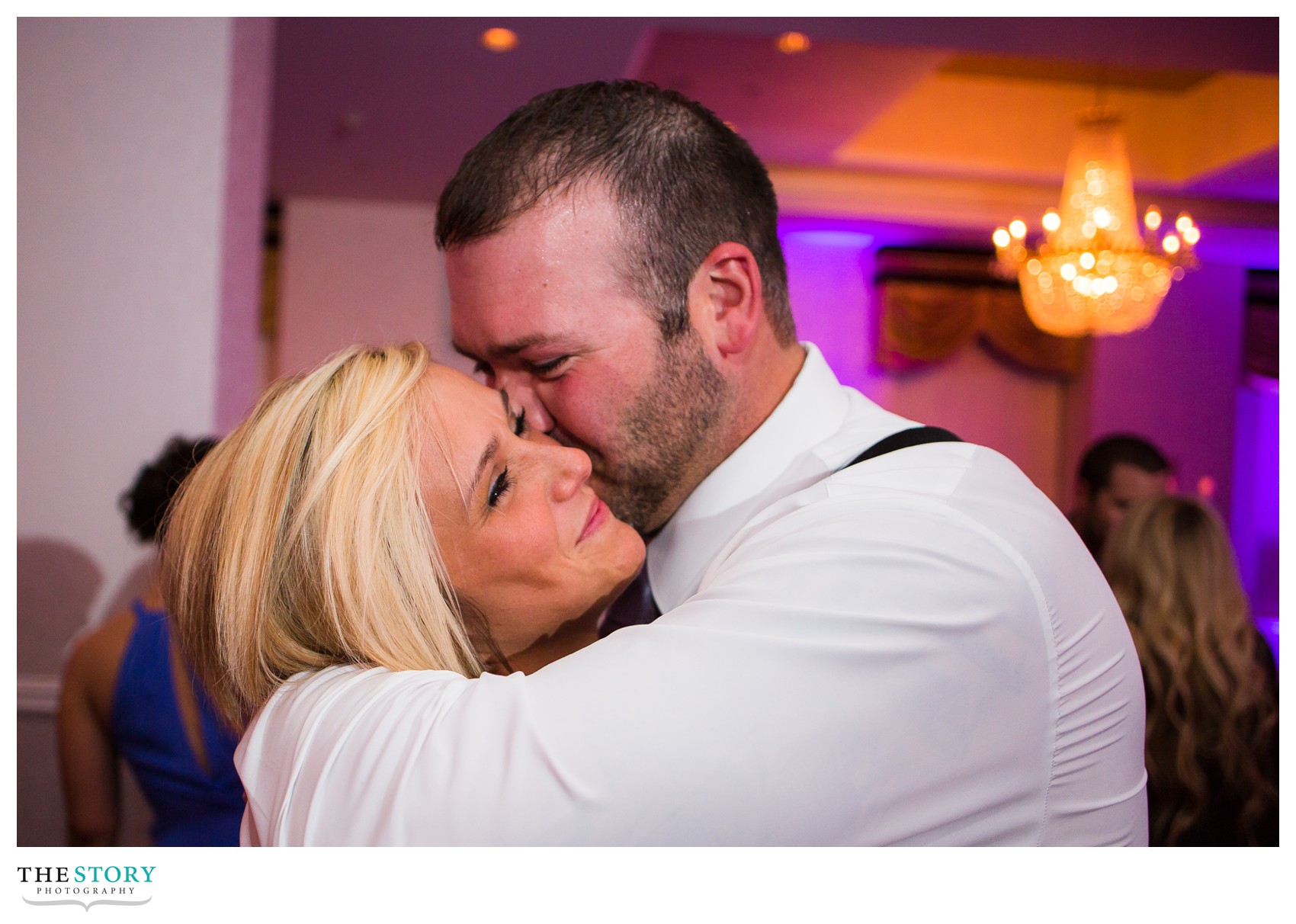 Moments are important… Little moments like this one, with Katie's dad looking on at his daughter thoroughly enjoying her wedding day!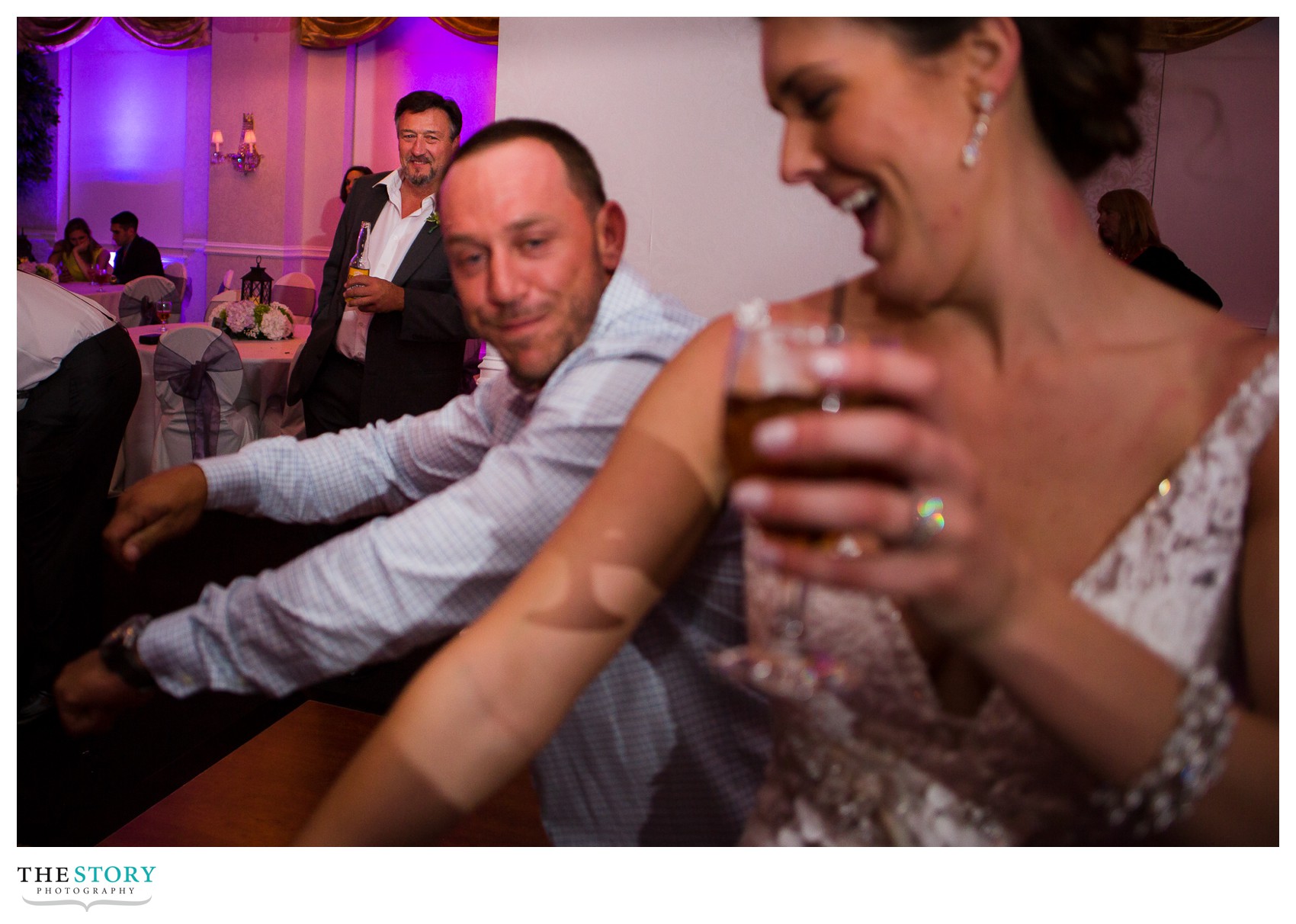 Oh, and that light!  This is the light that I hunt for and I'm so glad that Katie & Matt trusted me enough to lead them out of the party for a few minutes so we could make photos like this one!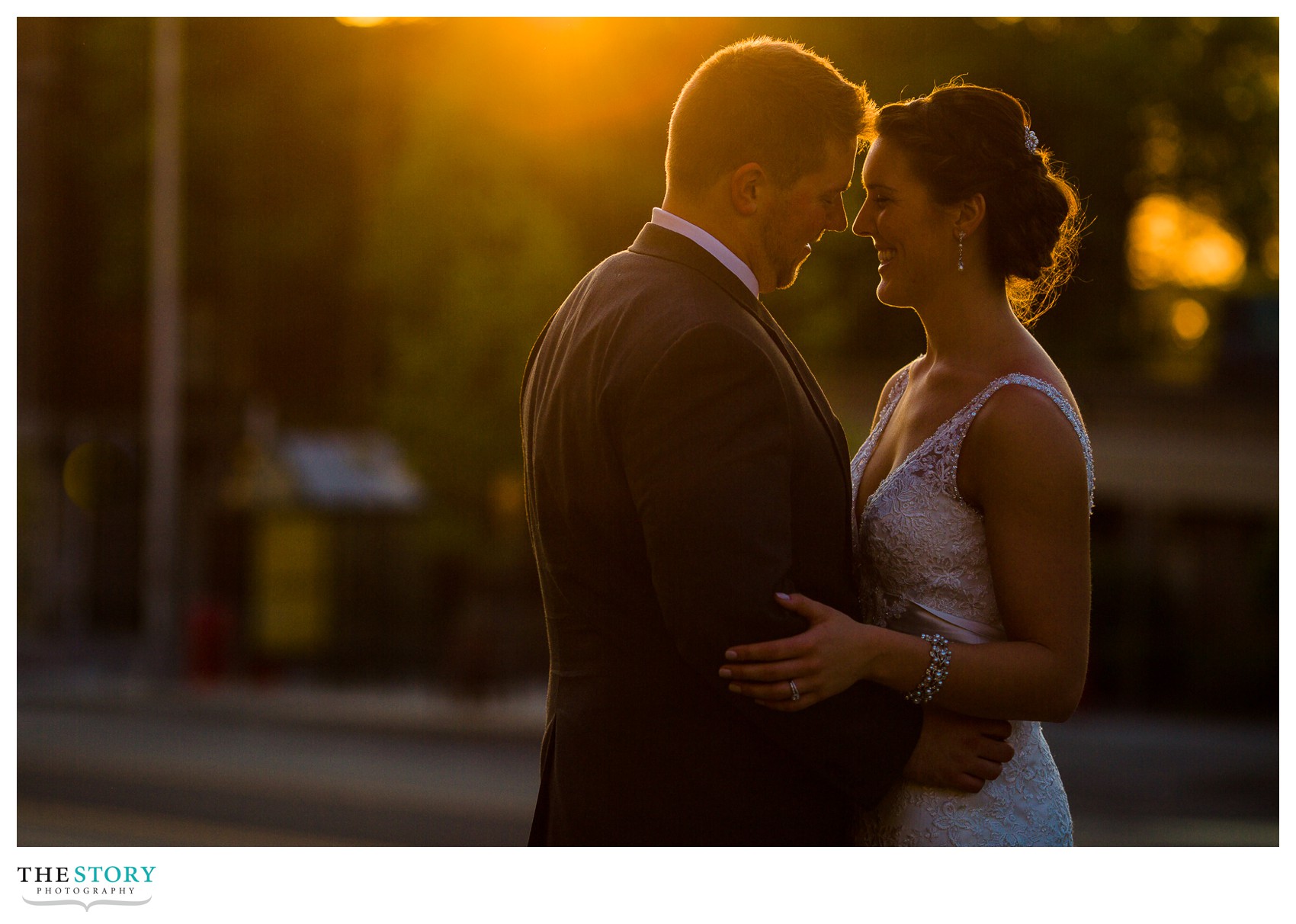 It was certainly a great day for Katie, Matt, their family, and their friends!
For more Genesee Grande Wedding photos just click through!