Sarah & Ross's Wolf Oak Acres wedding was the perfect setting for this outdoor loving couple (their engagement photos show it!)  The creekside ceremony, the barn reception, and room enough for all of their amazing friends and family!

Sarah & Ross also proved themselves to be among the absolute coolest of all of my wedding clients!  Well, all my clients are super cool, it's just that none of them have had to prove it like these two.  The night before the wedding Sarah had all of her important documents, including her passport, stolen out of her car during the rehearsal dinner!  That meant no leaving the country for the honeymoon as planned but these two were great through it all and had the day of their lives!
Sarah's makeup was by Aubrey of Lashes, Locks & Lips & hair was by Jillain of J.Luxe Salon, those two always do a great job!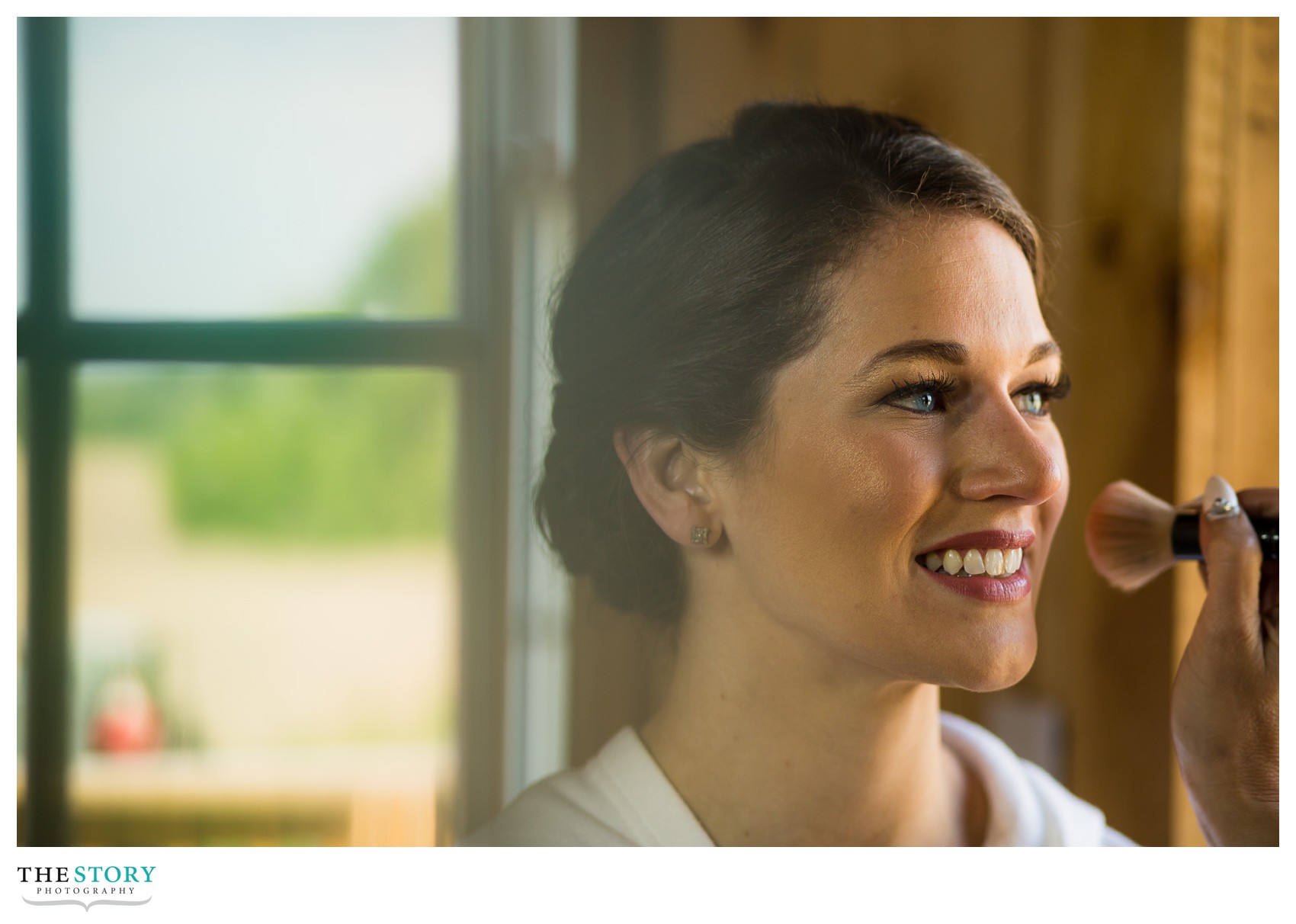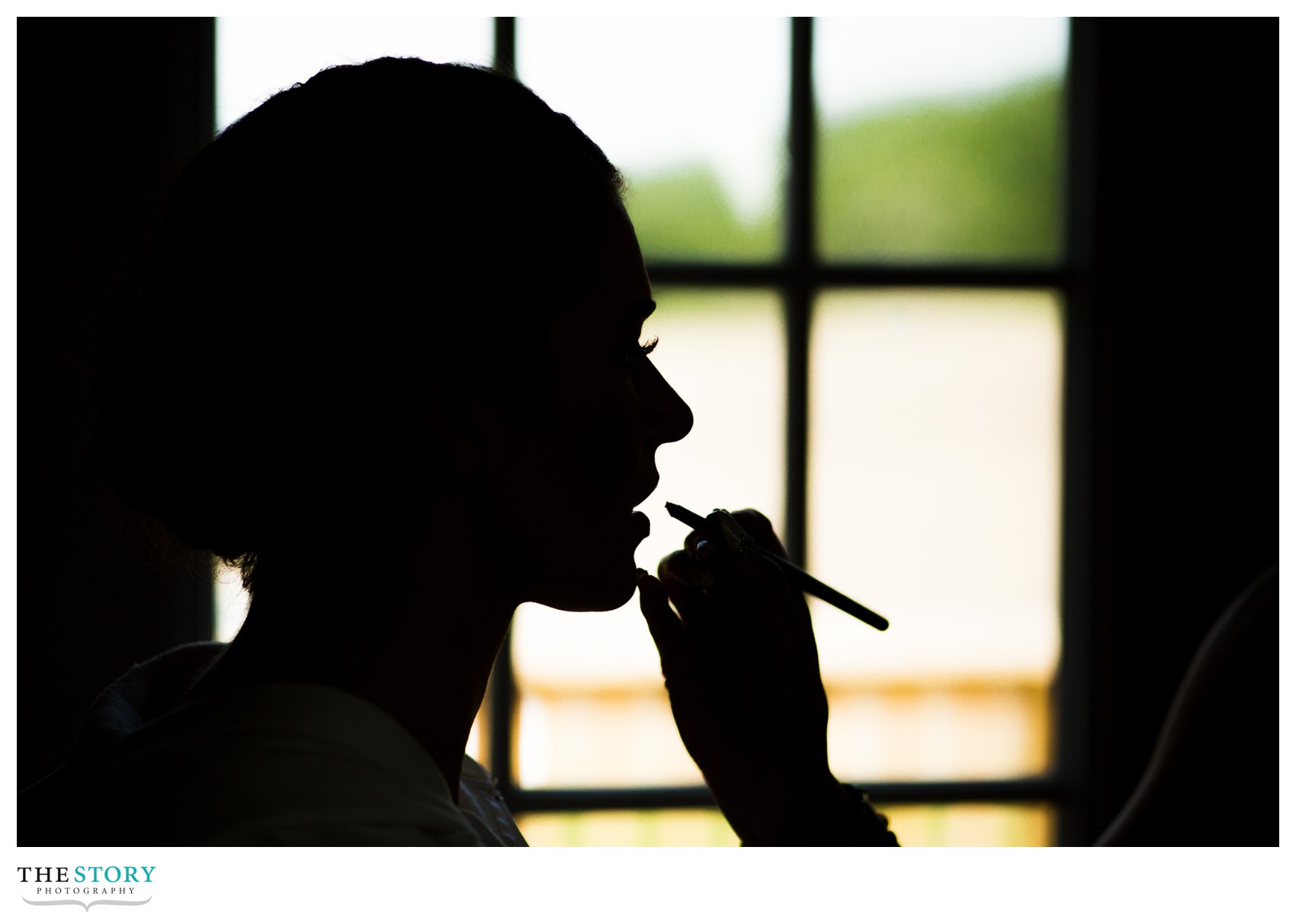 Sarah's dress is from One Enchanted Evening in Fairport, NY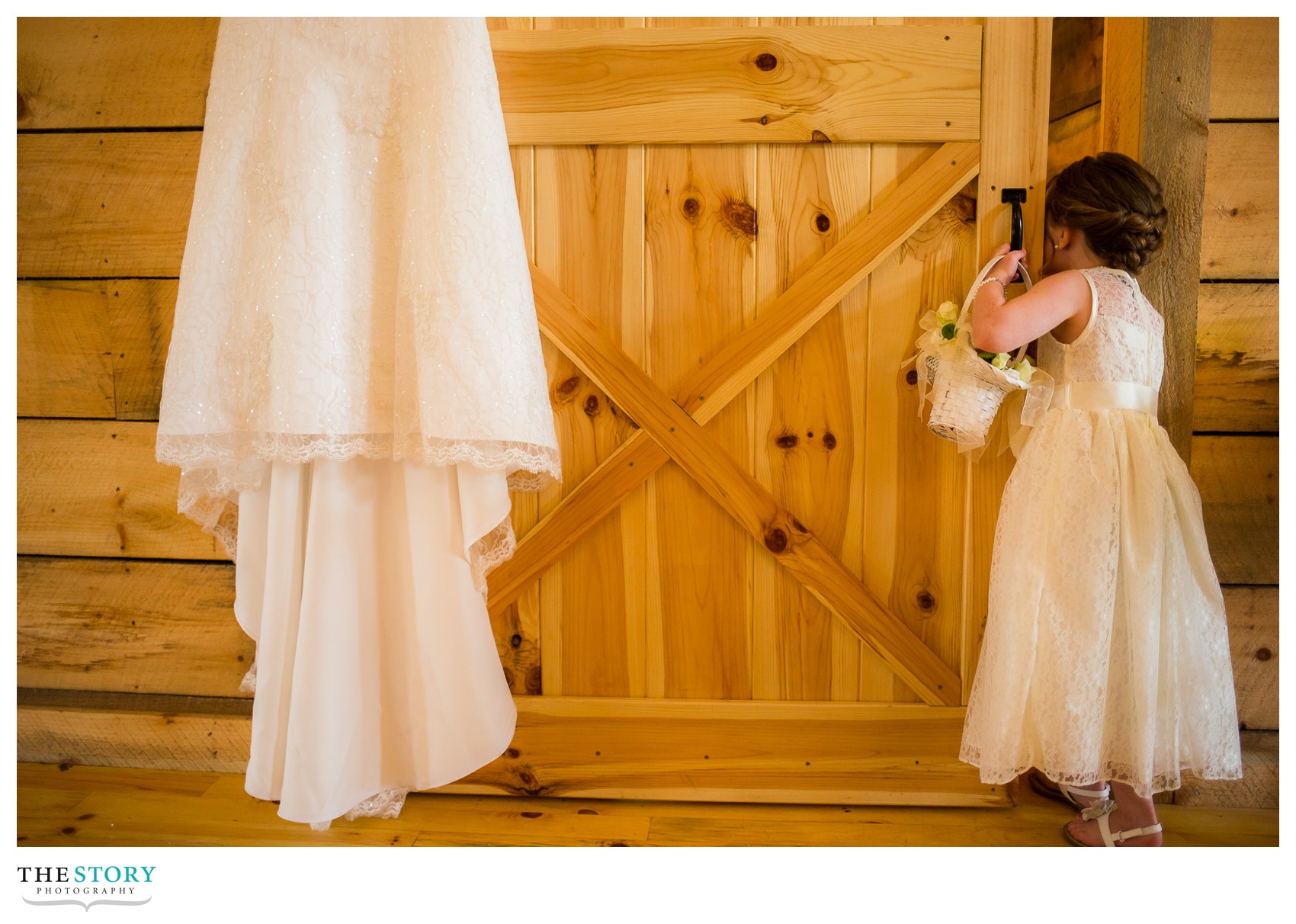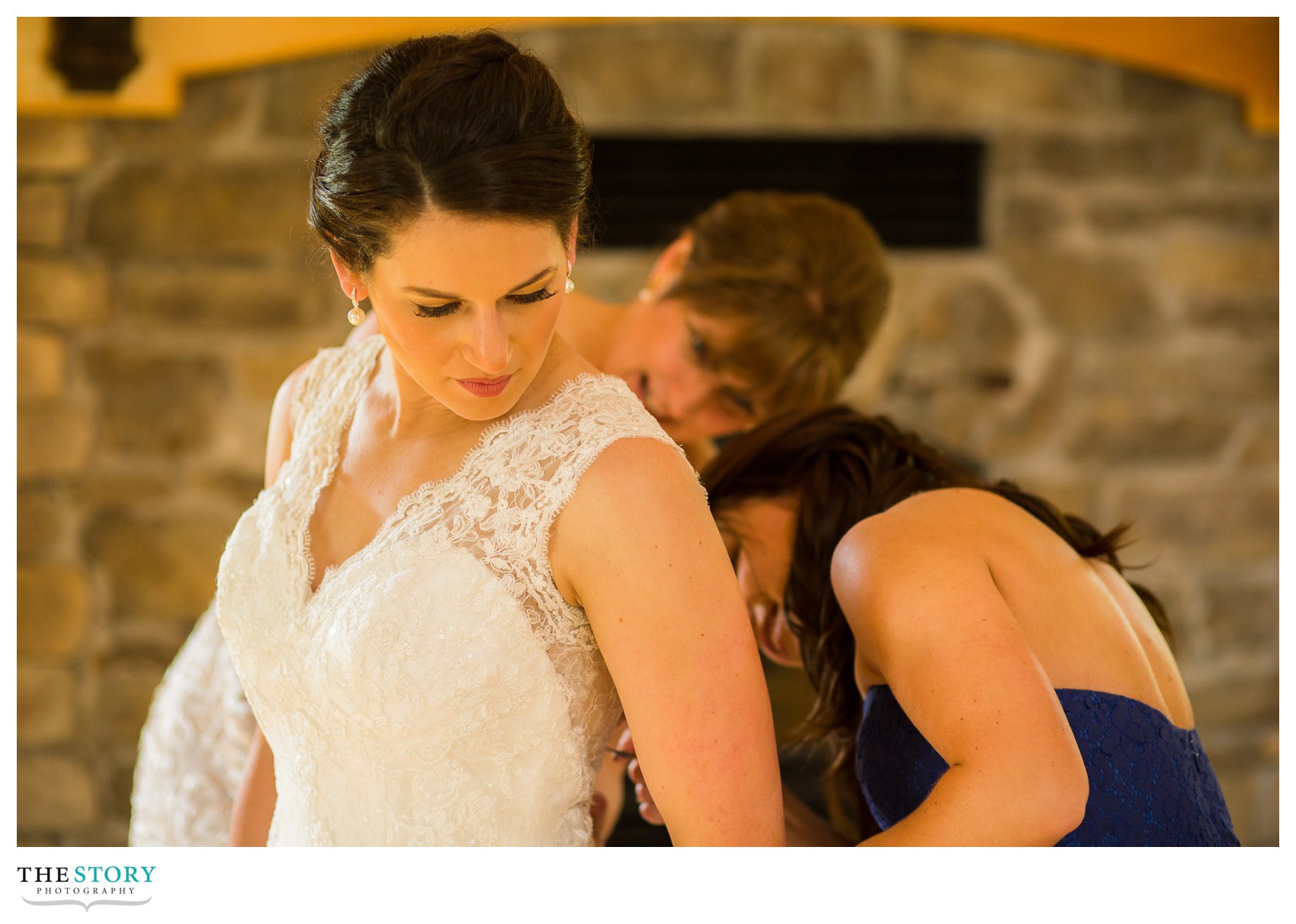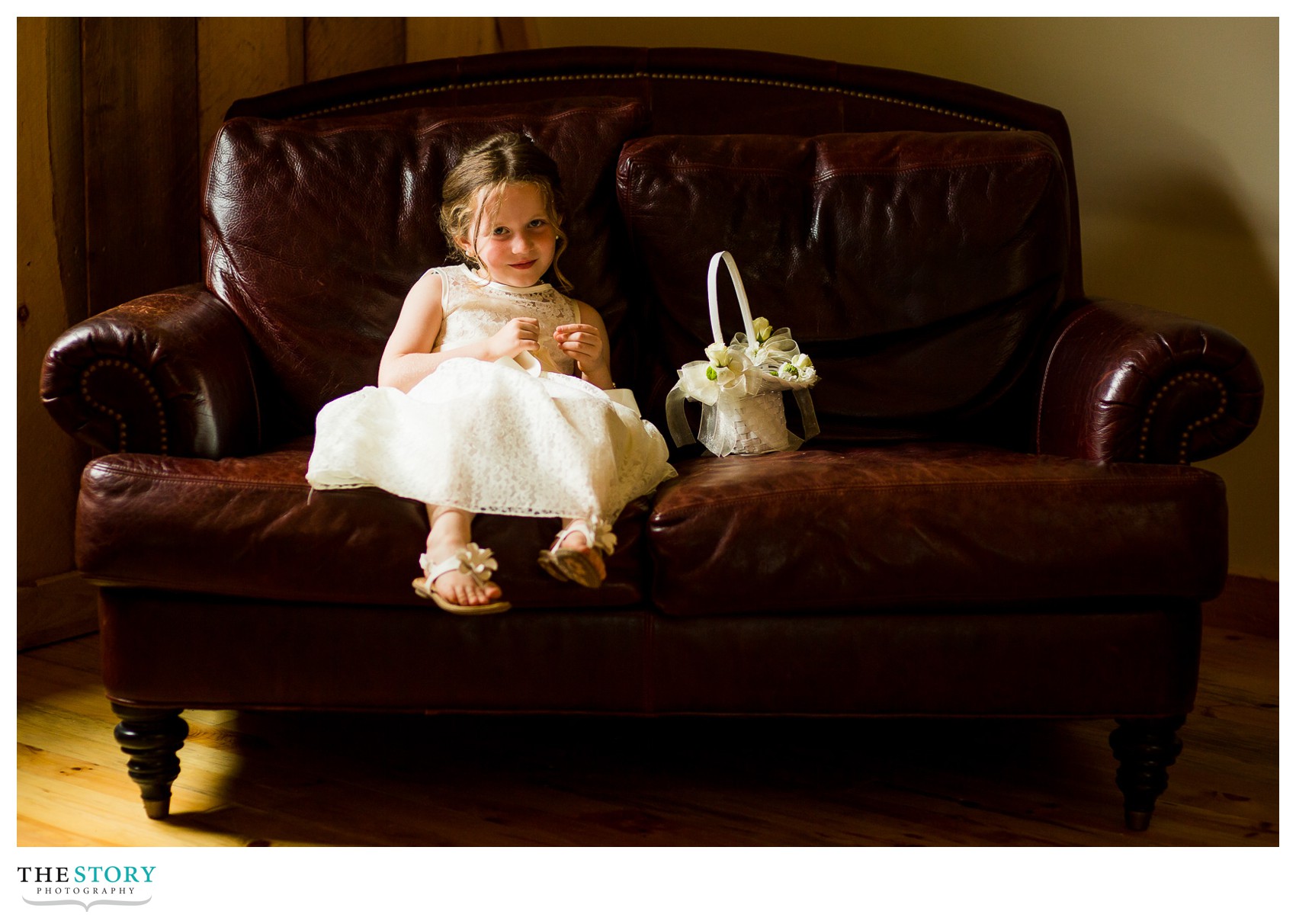 Special thanks to Alice Patterson for being my second photographer for the day! (Her two photos of Ross below.)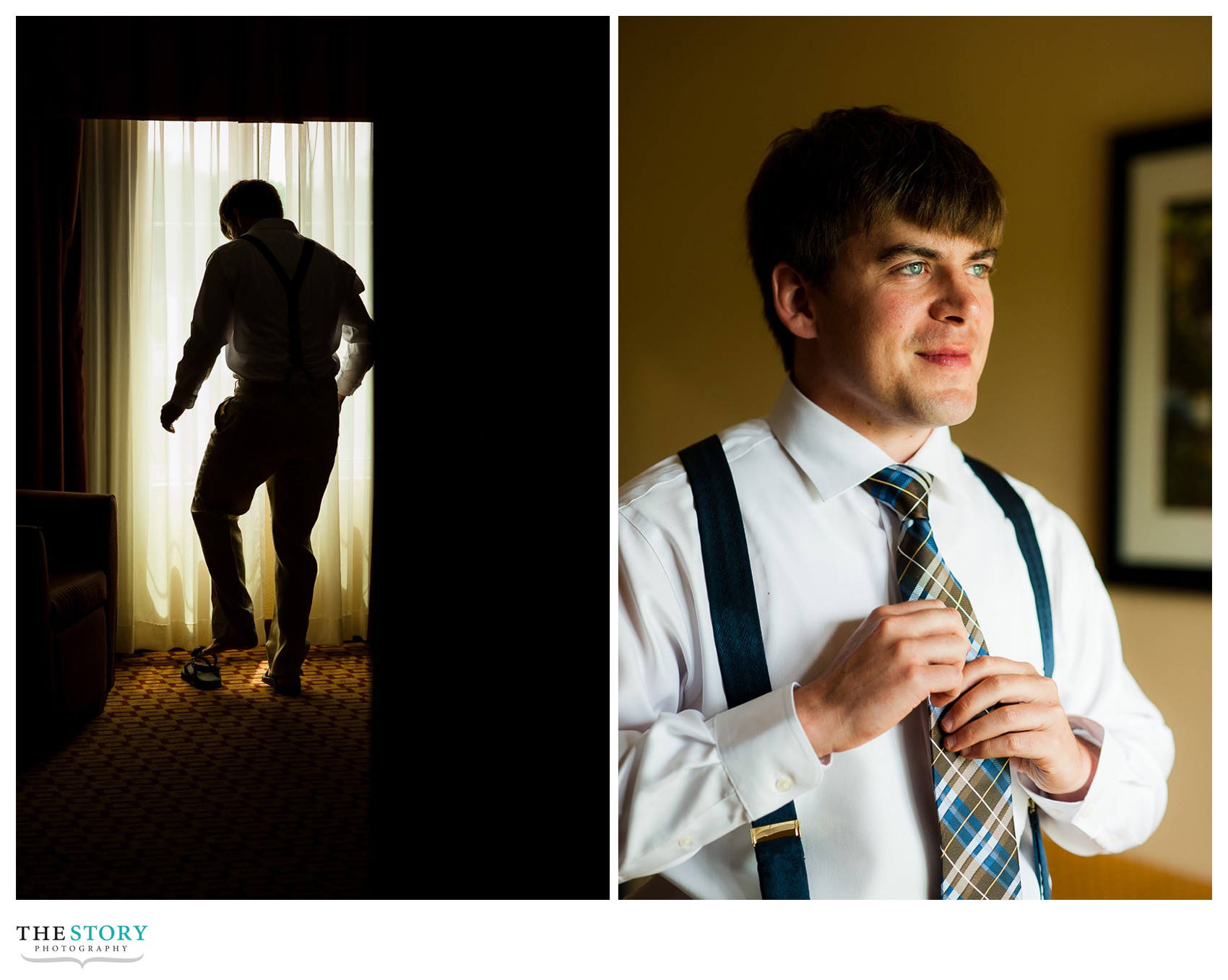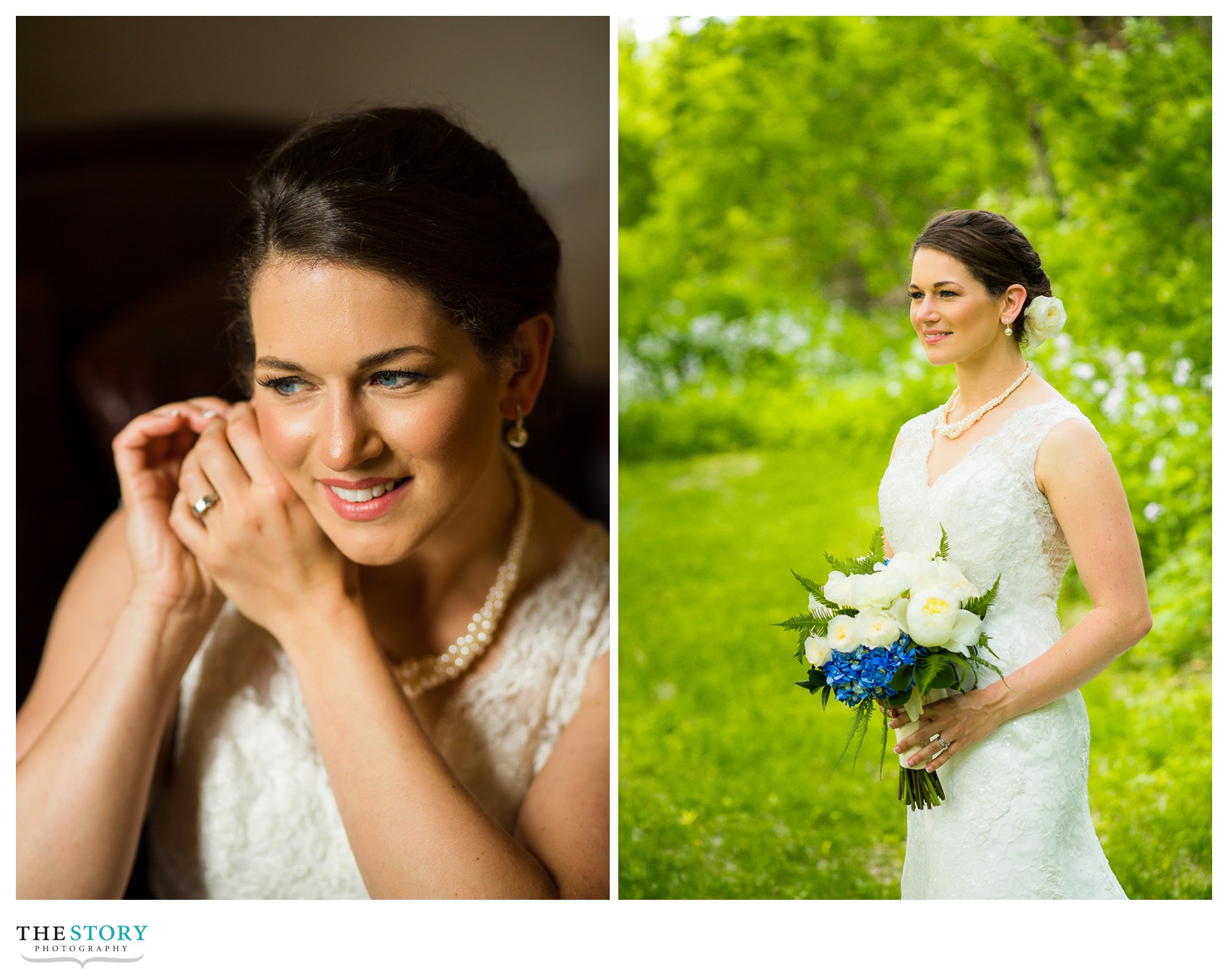 Ross & Sarah decided to take advantage of a "first look" to be able to really enjoy the moment of seeing each other for the first time on the wedding day!  It also allowed them to do much of the photography and video done before the ceremony so they could simply relax and enjoy their friends and family for the rest of the day!  Speaking of video, Josh Baron of Bear in Motion did a wonderful job and I can't wait to see the results from him and his talented team!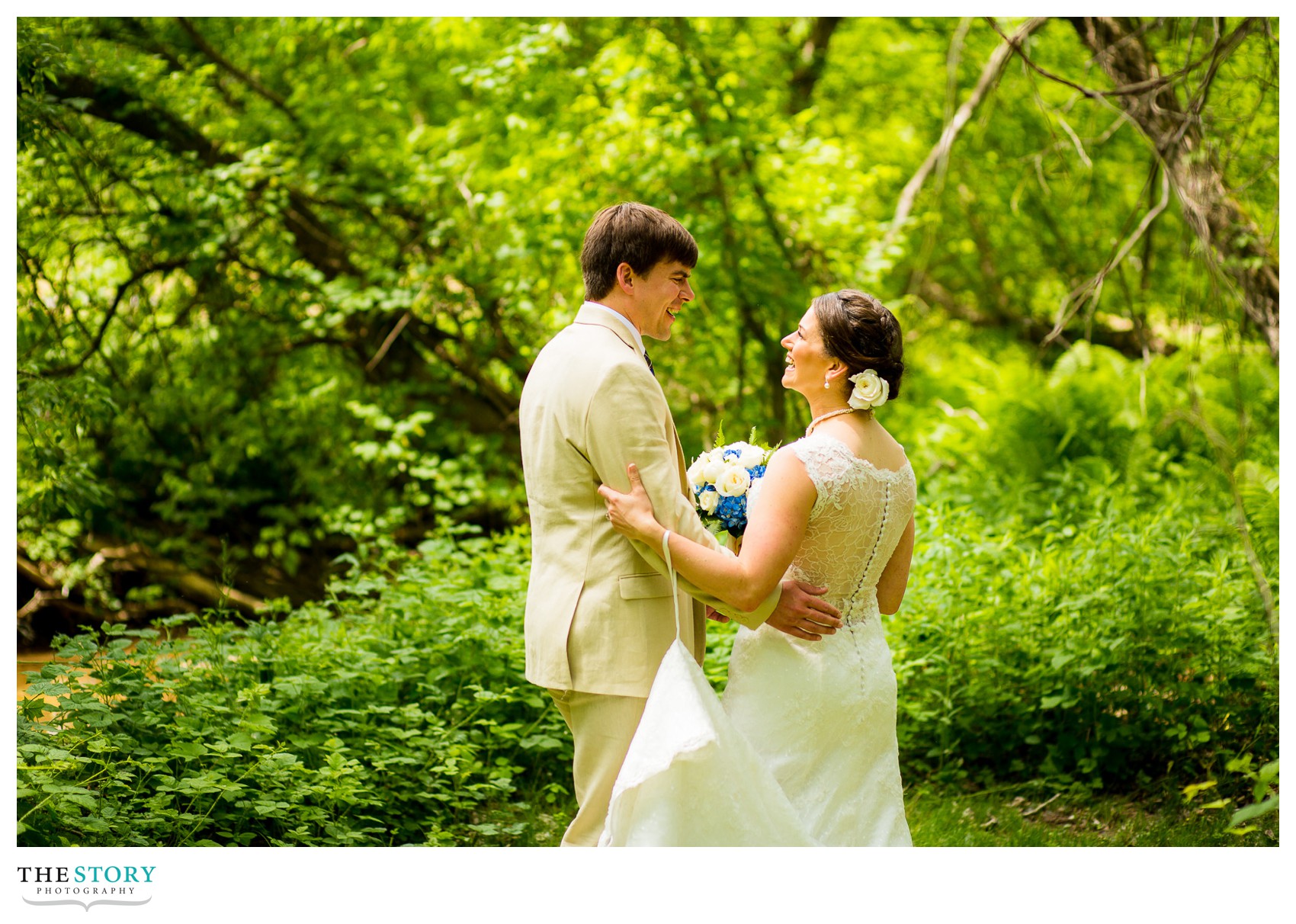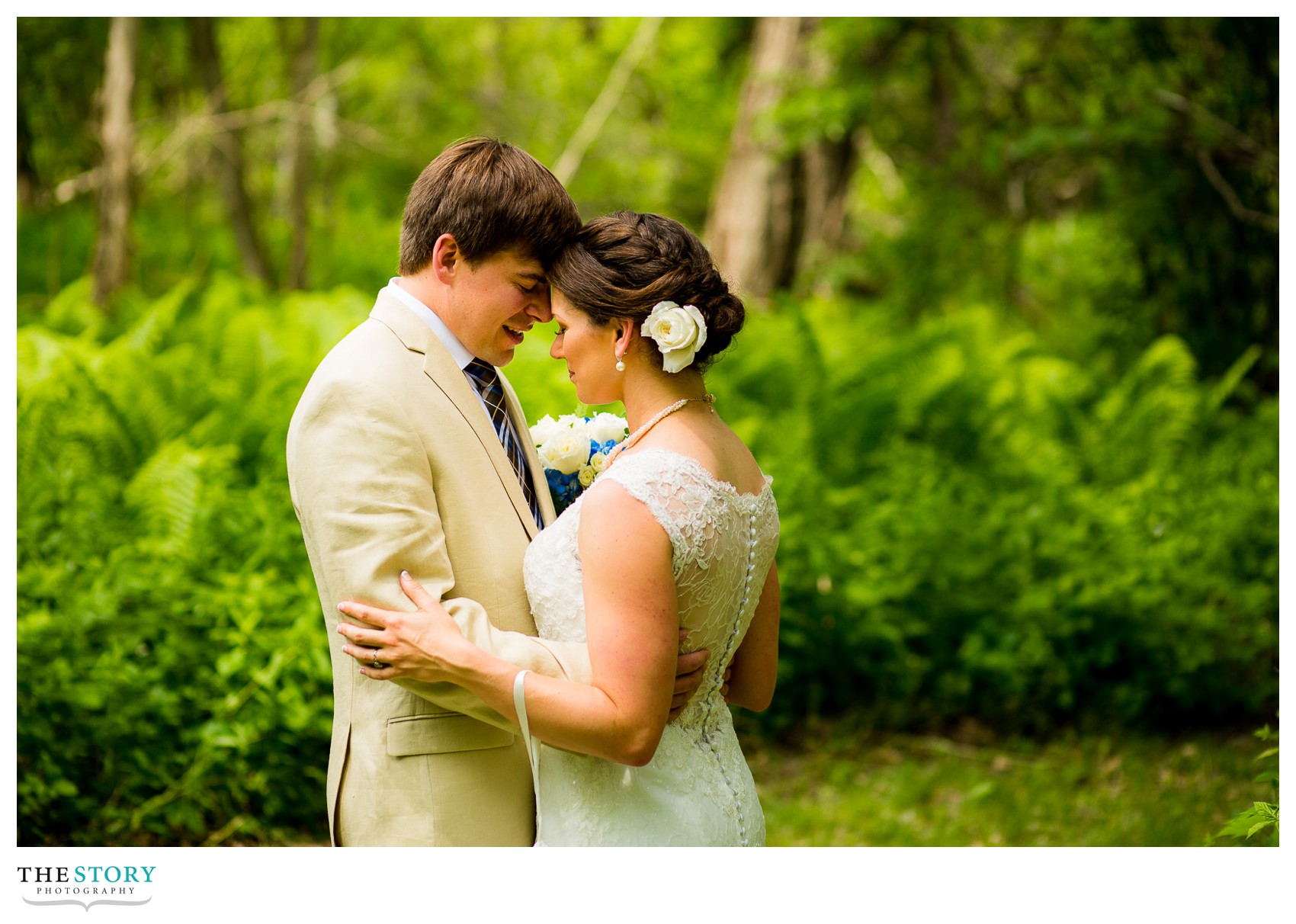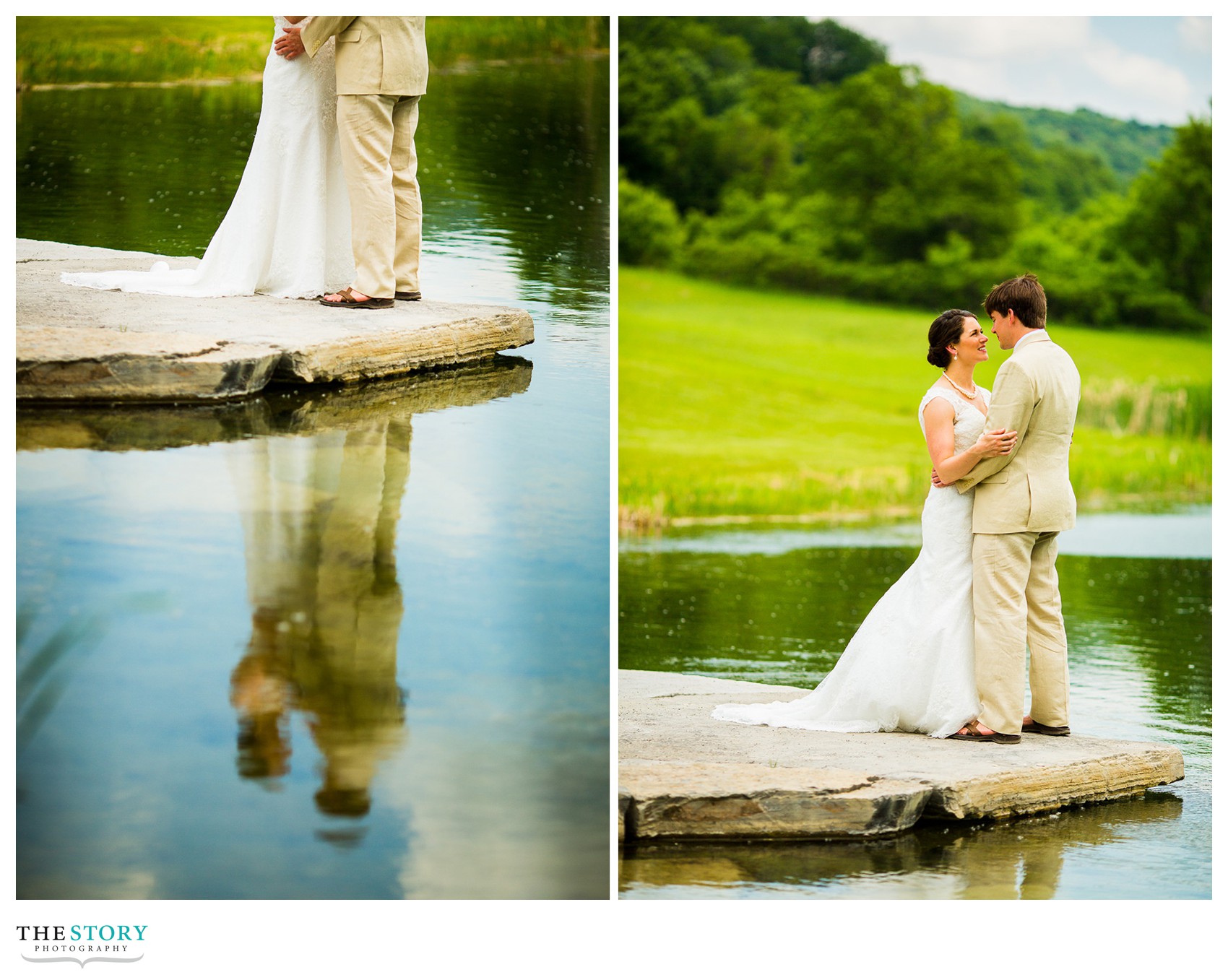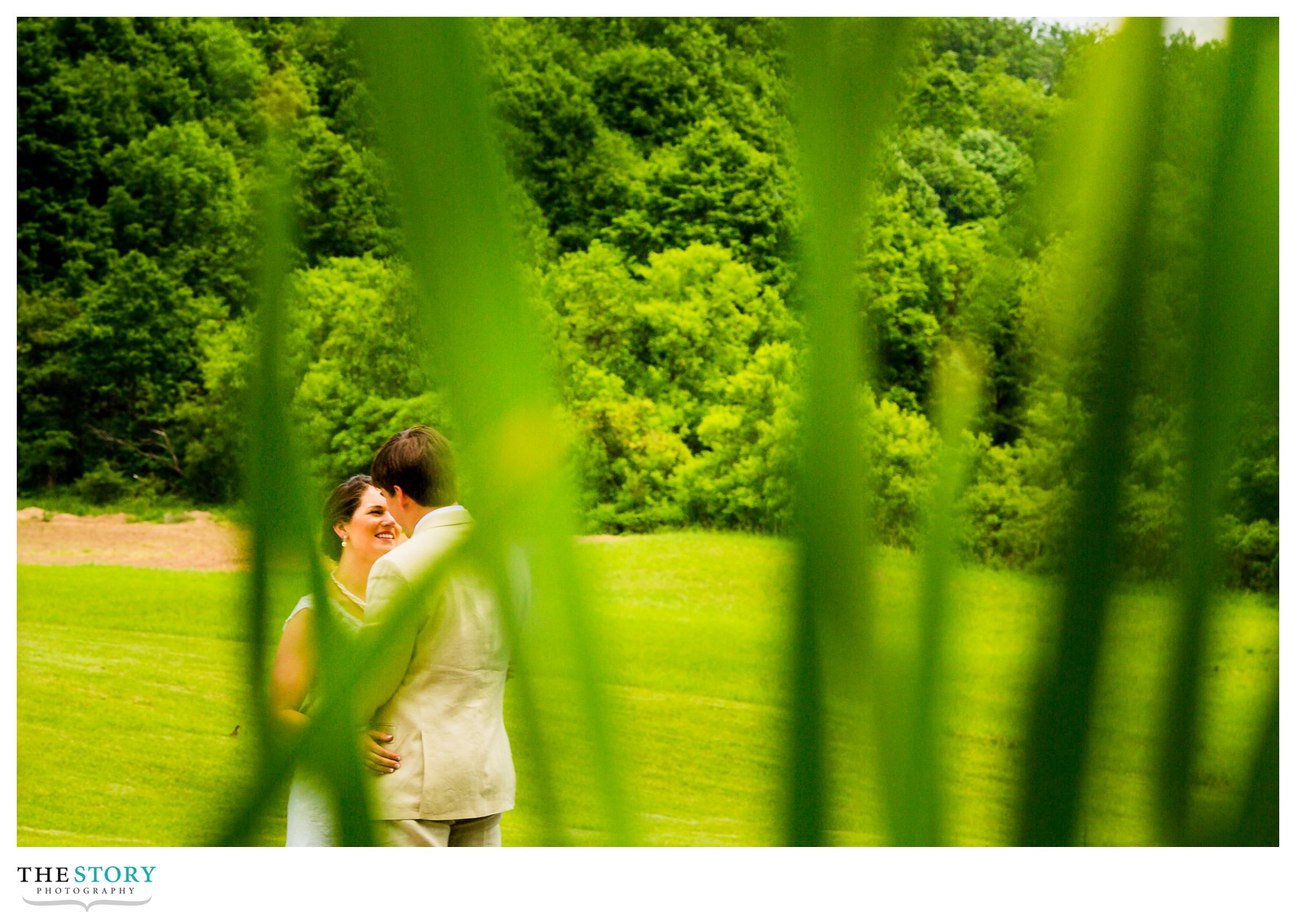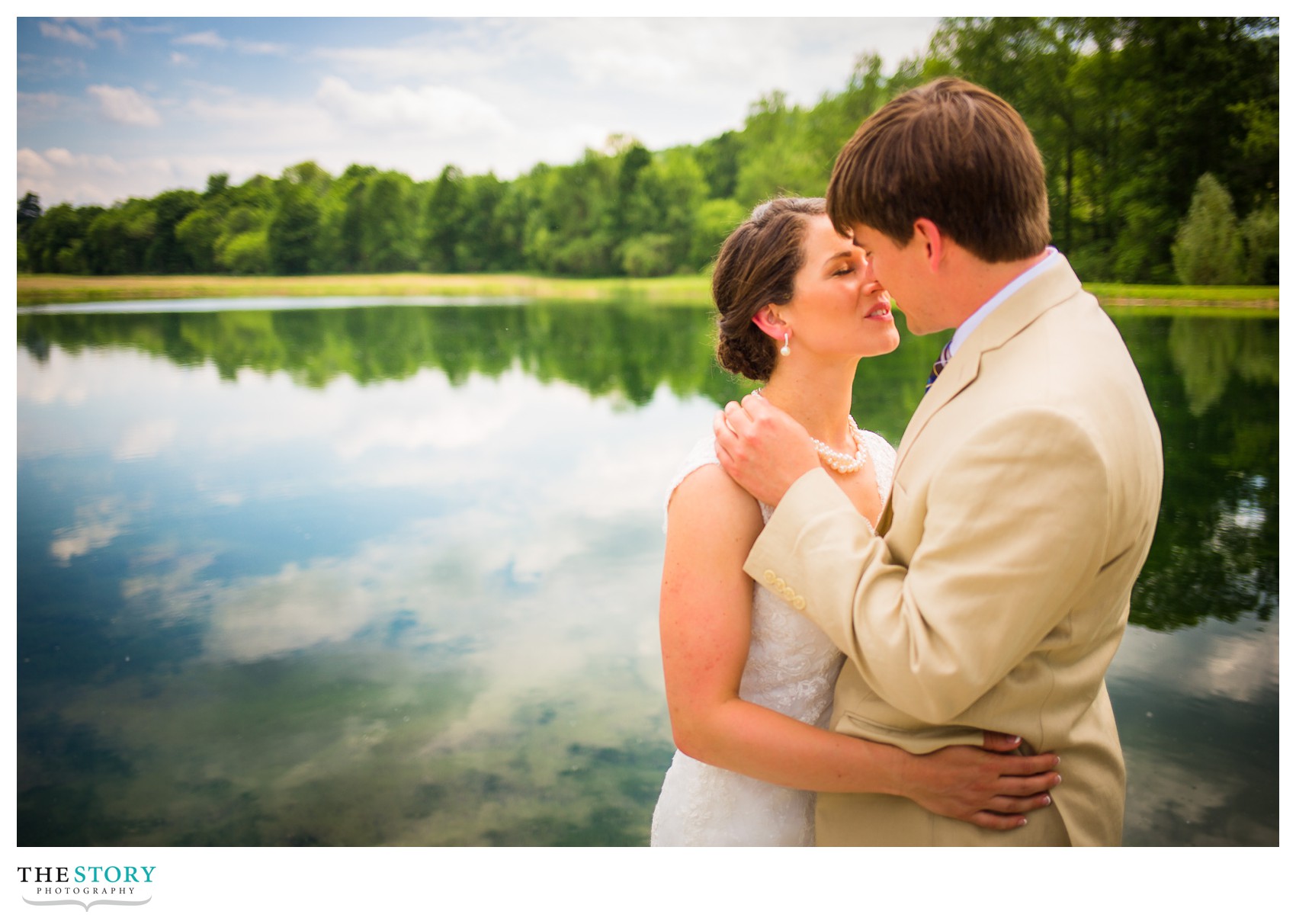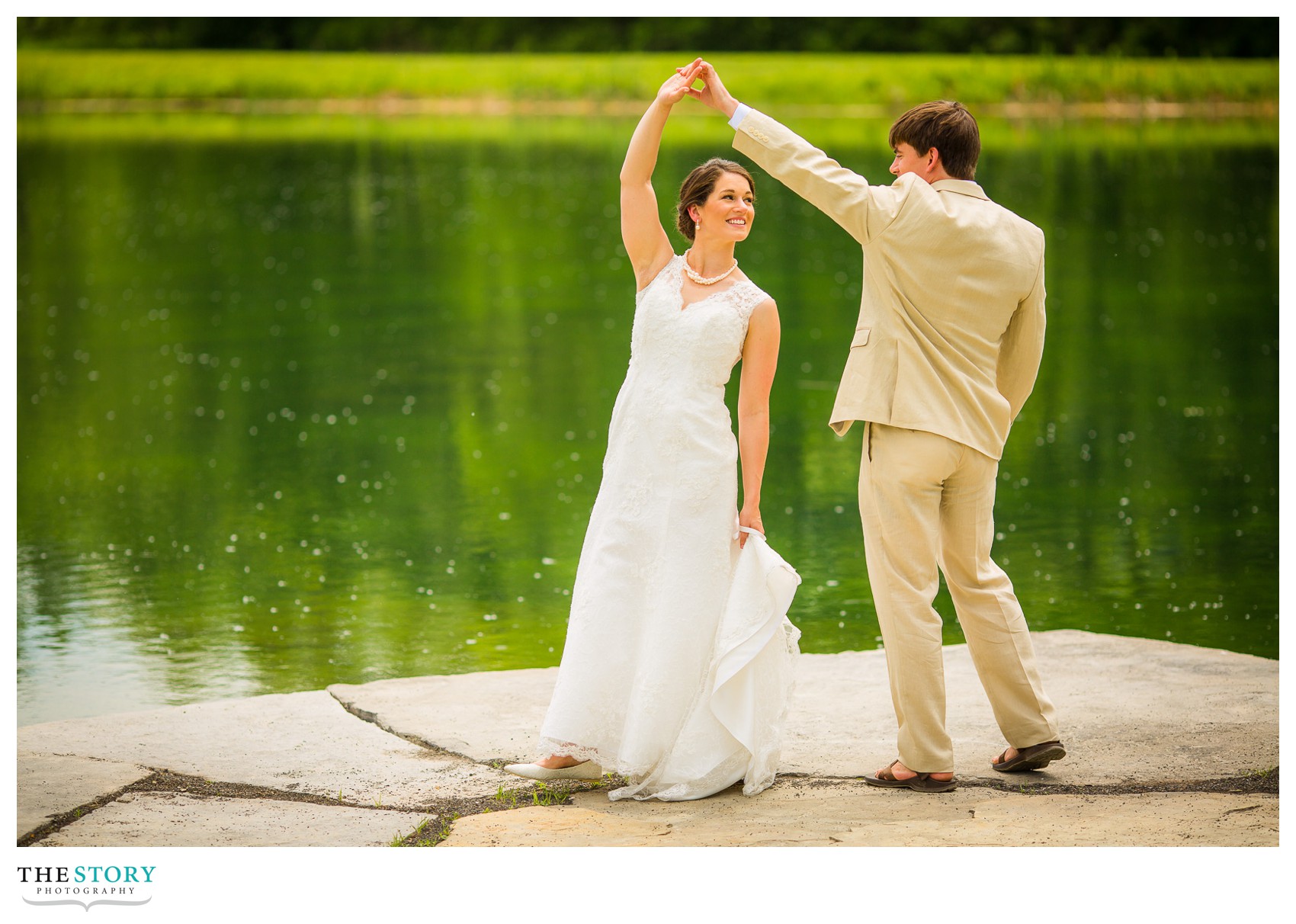 How could I resist sharing a photo of these 5 guys who all attempted to swing together?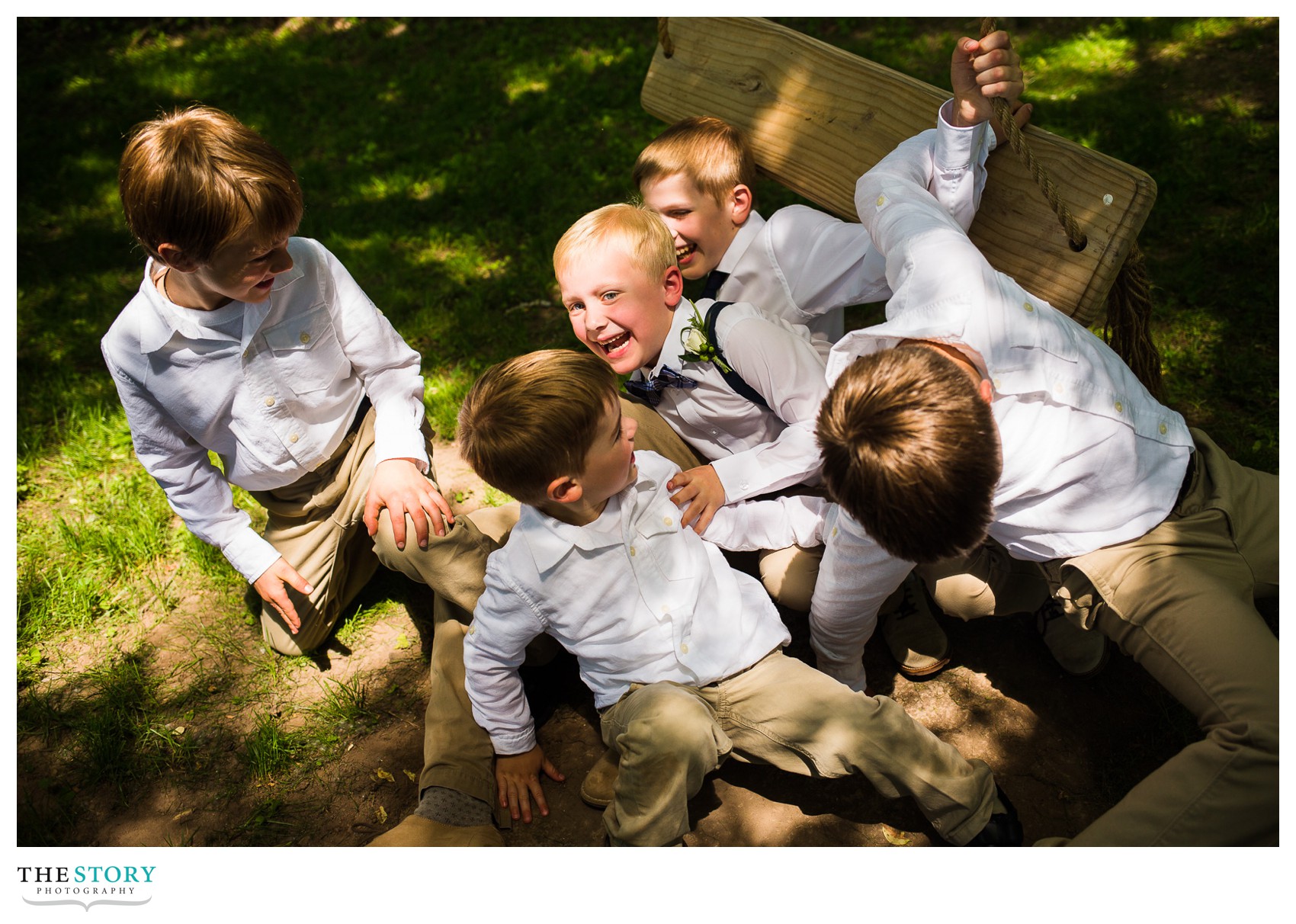 Could there be any more joy on Sarah's face as she made her way to the creekside ceremony?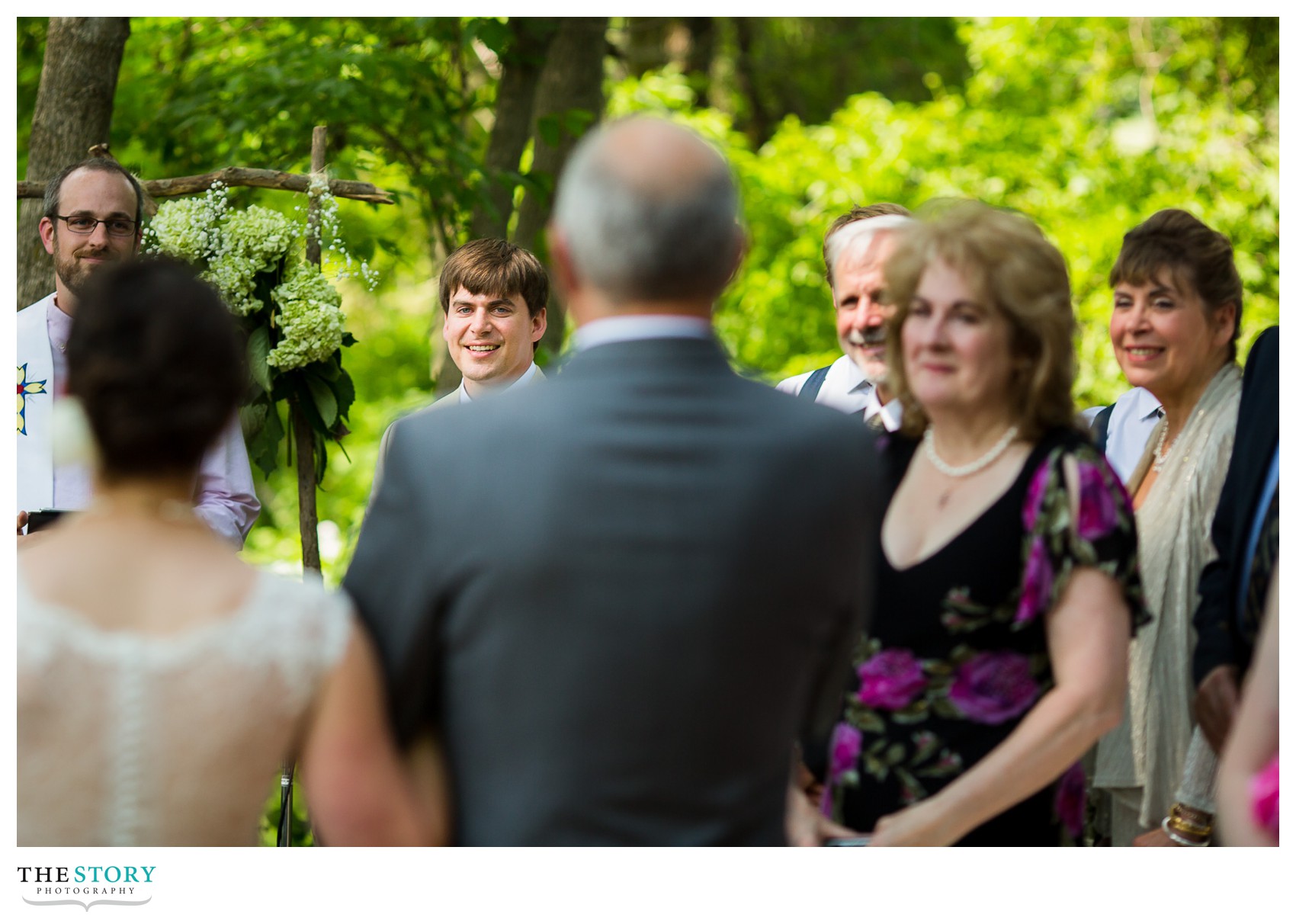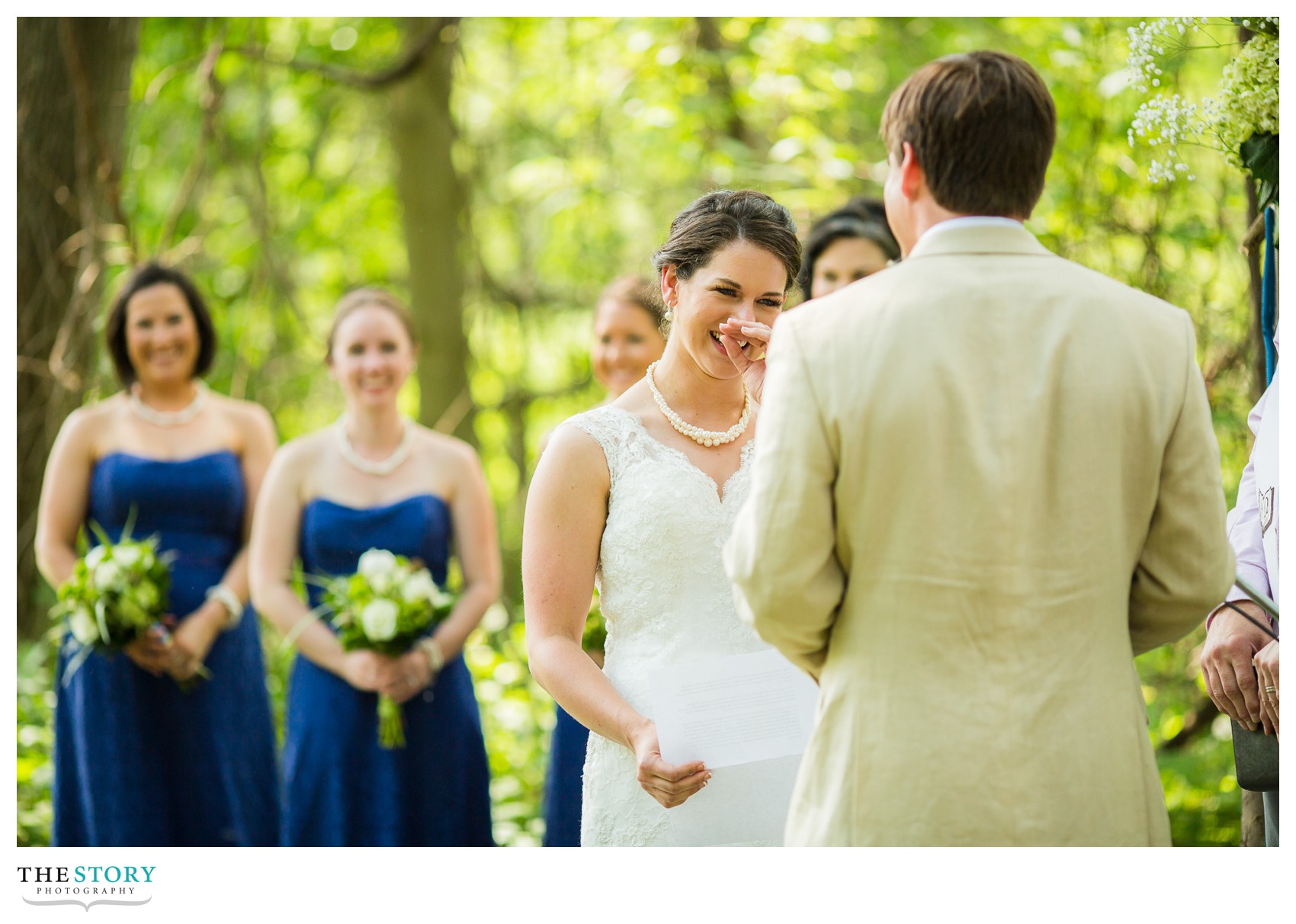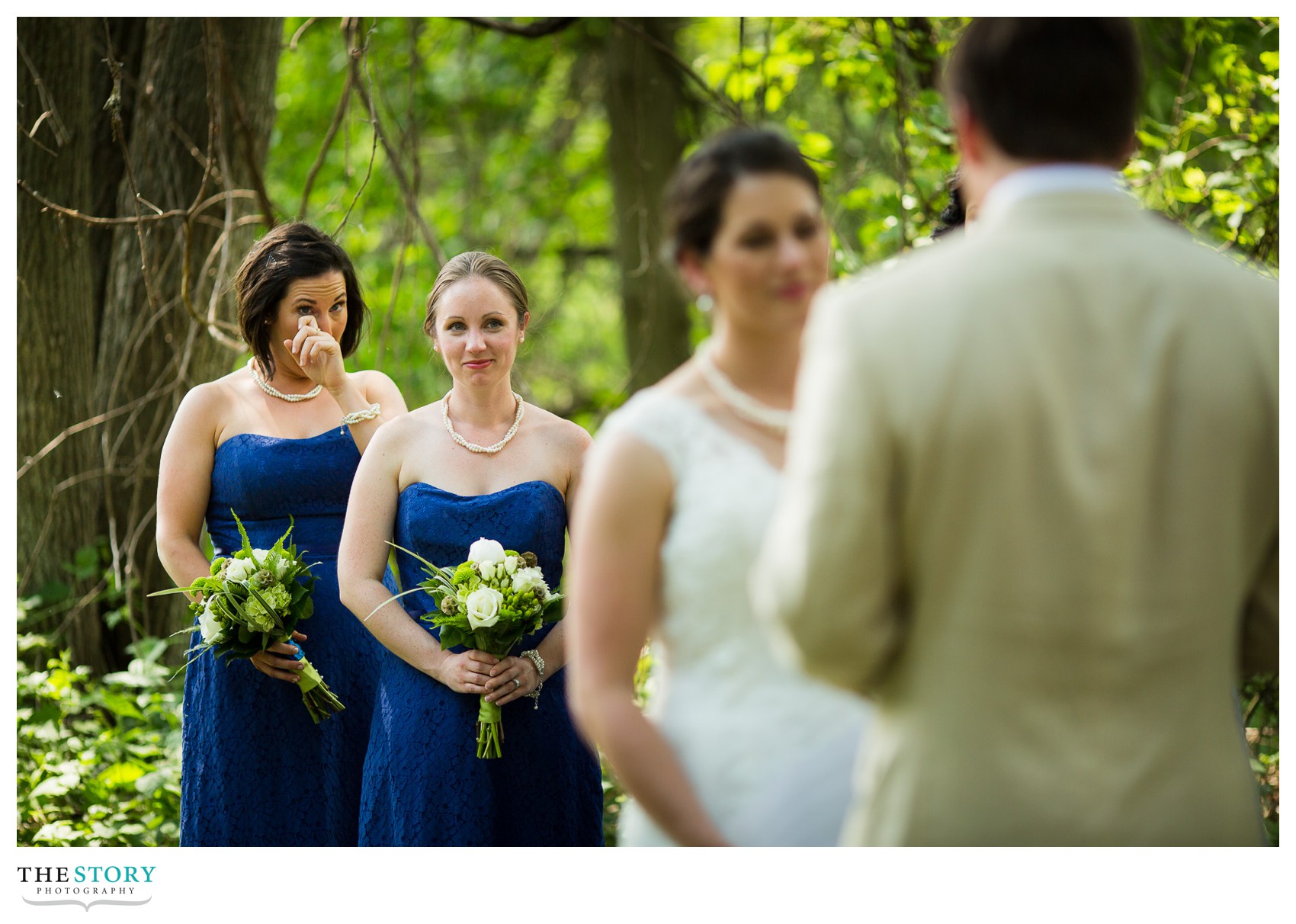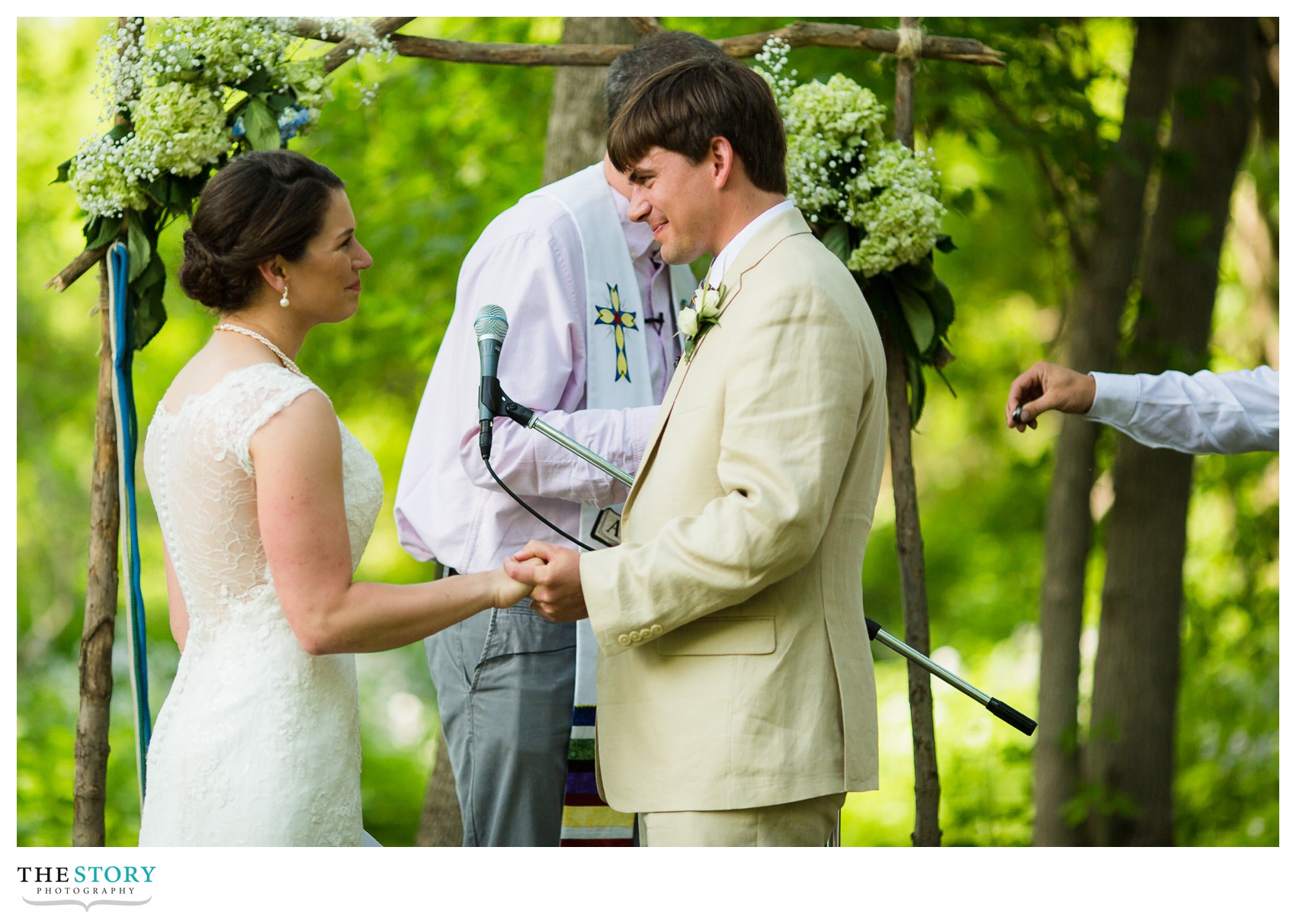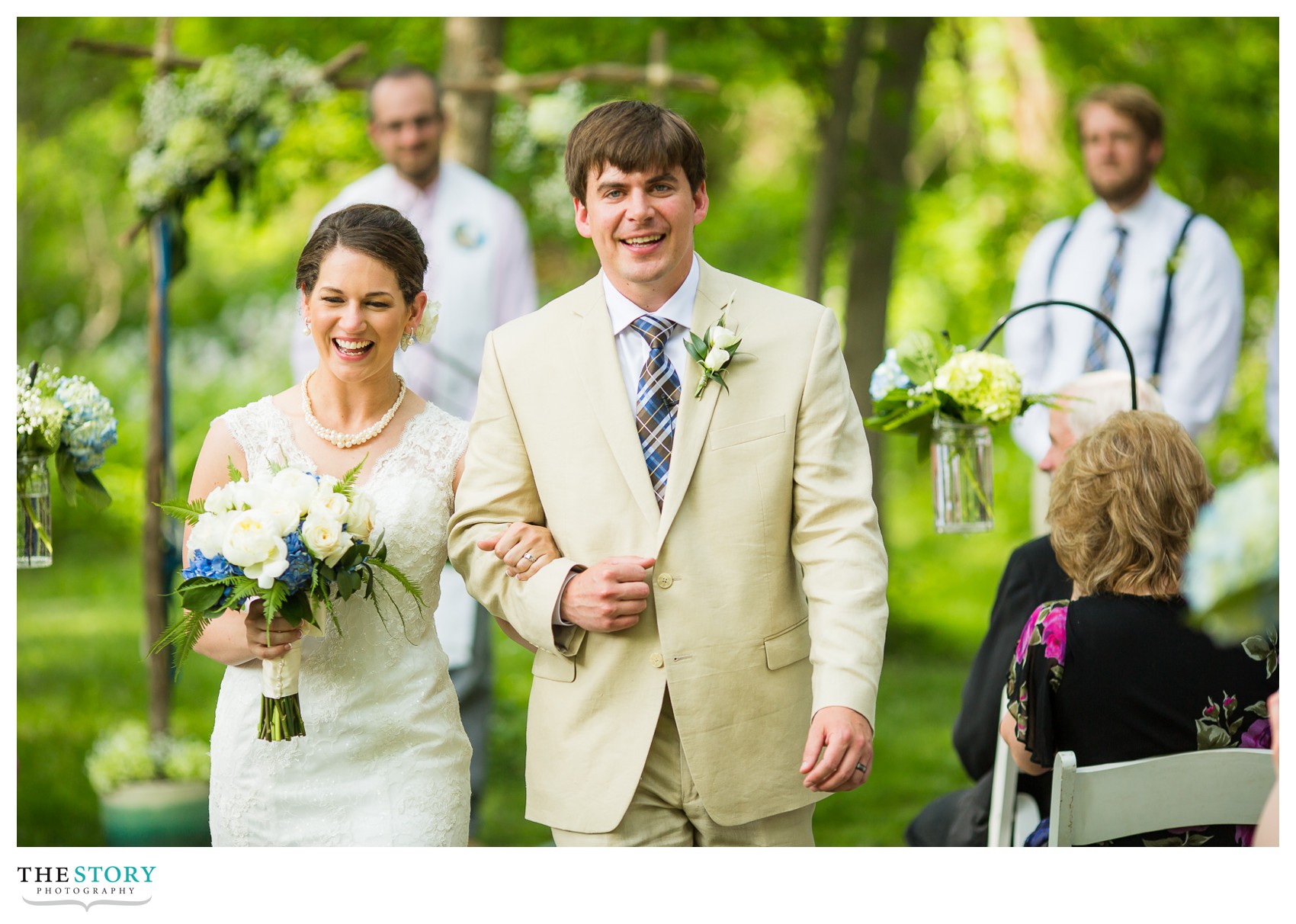 After the ceremony site cleared out, Sarah & Ross decided that they wanted to do a few more photos down in the creek bed.  I am so glad that they did!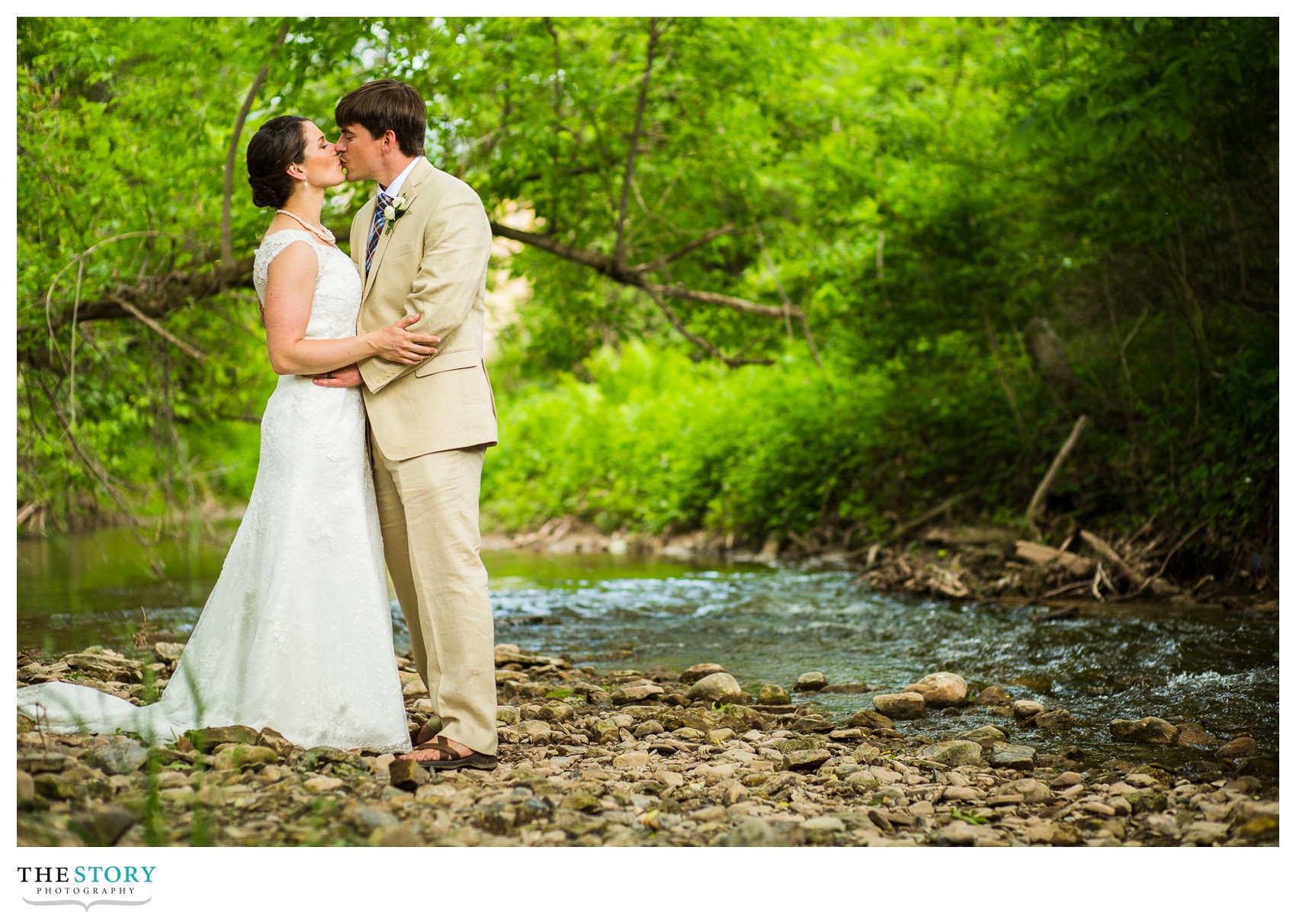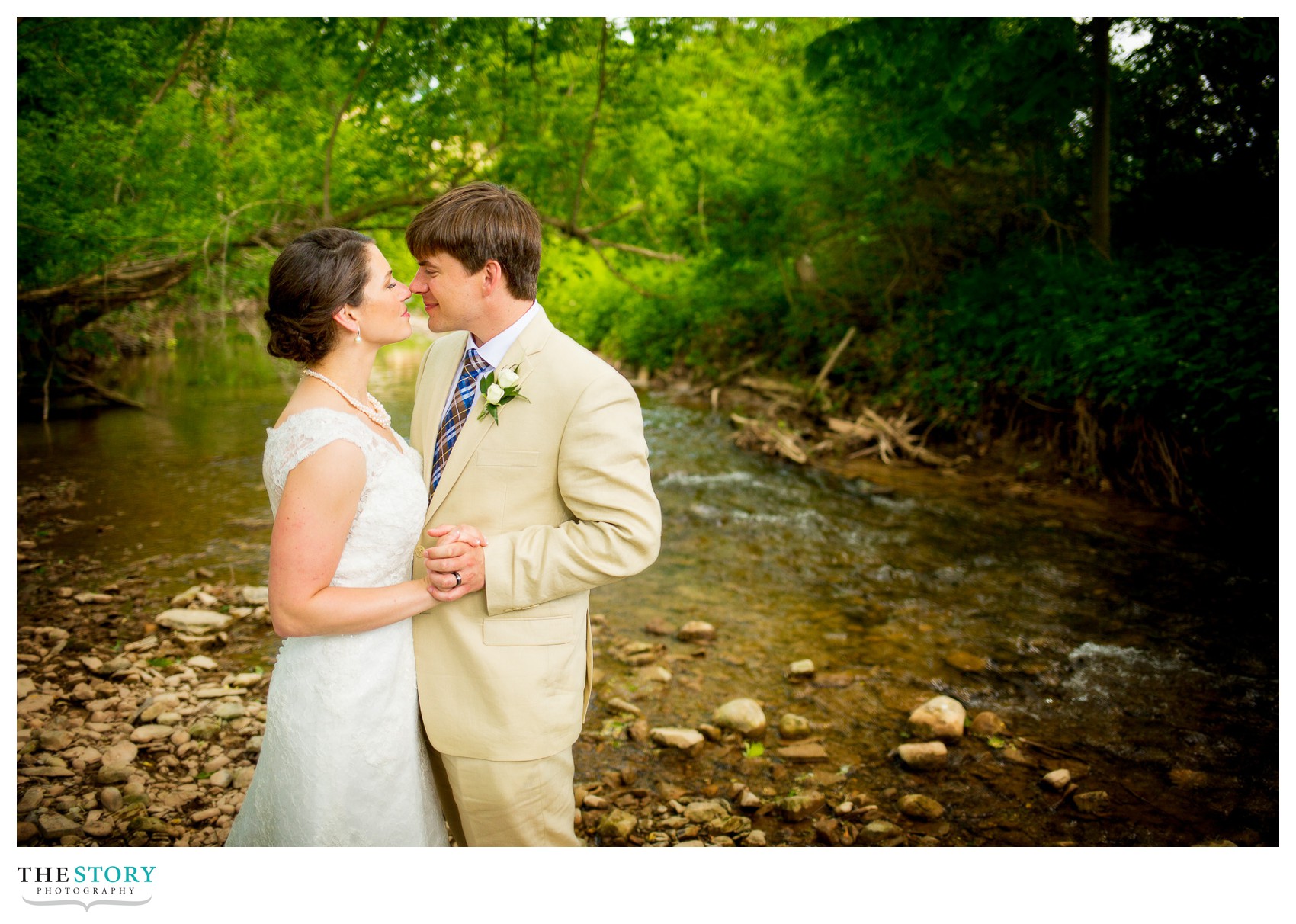 All the flowers for the day were from Kittleberger Florist.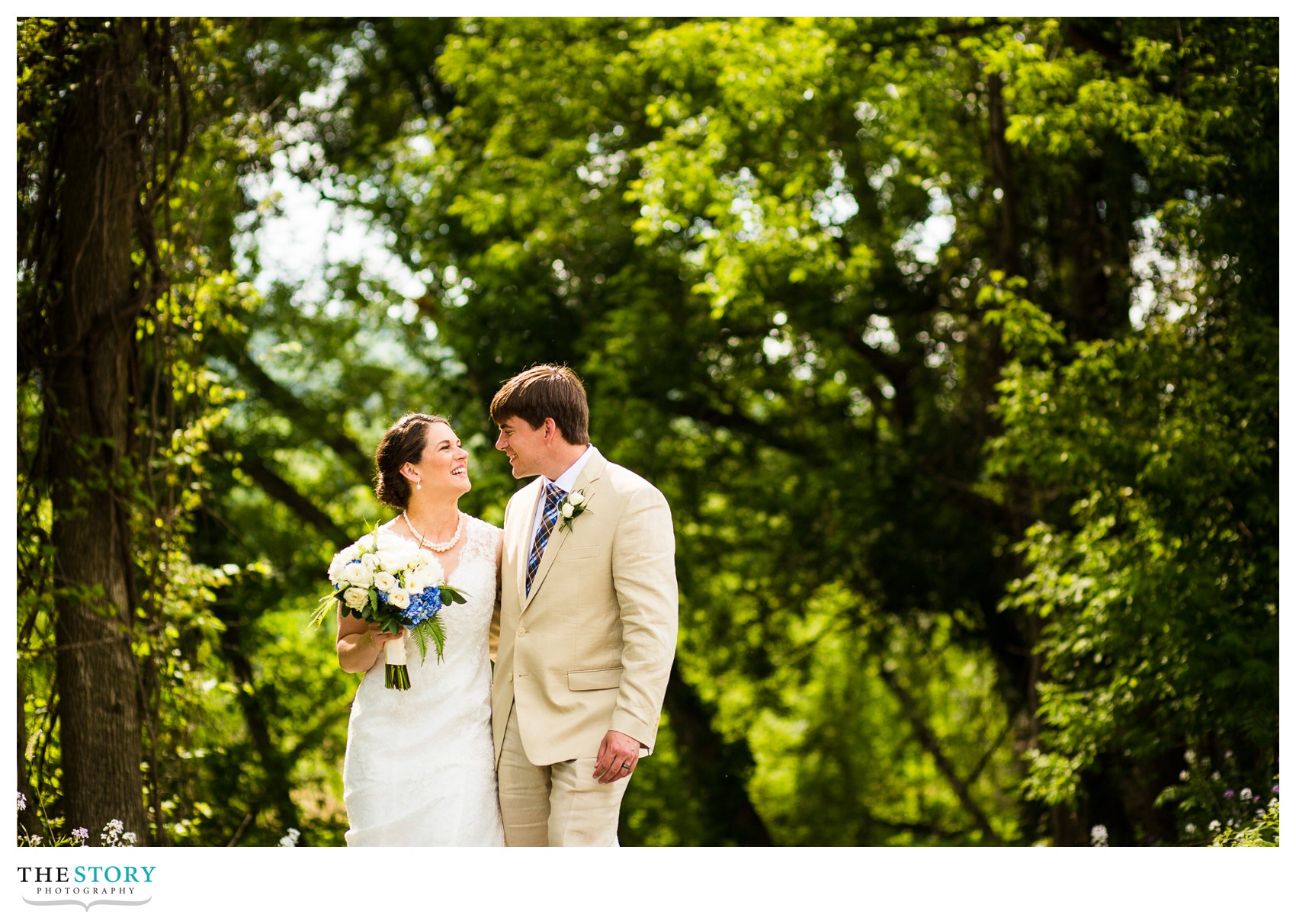 The barn at Wolf Oak Acres is a really unique setting for a wedding because it has all of the charm and feel of a rustic barn wedding but adds in a modern twist of styling and comfort for everyone!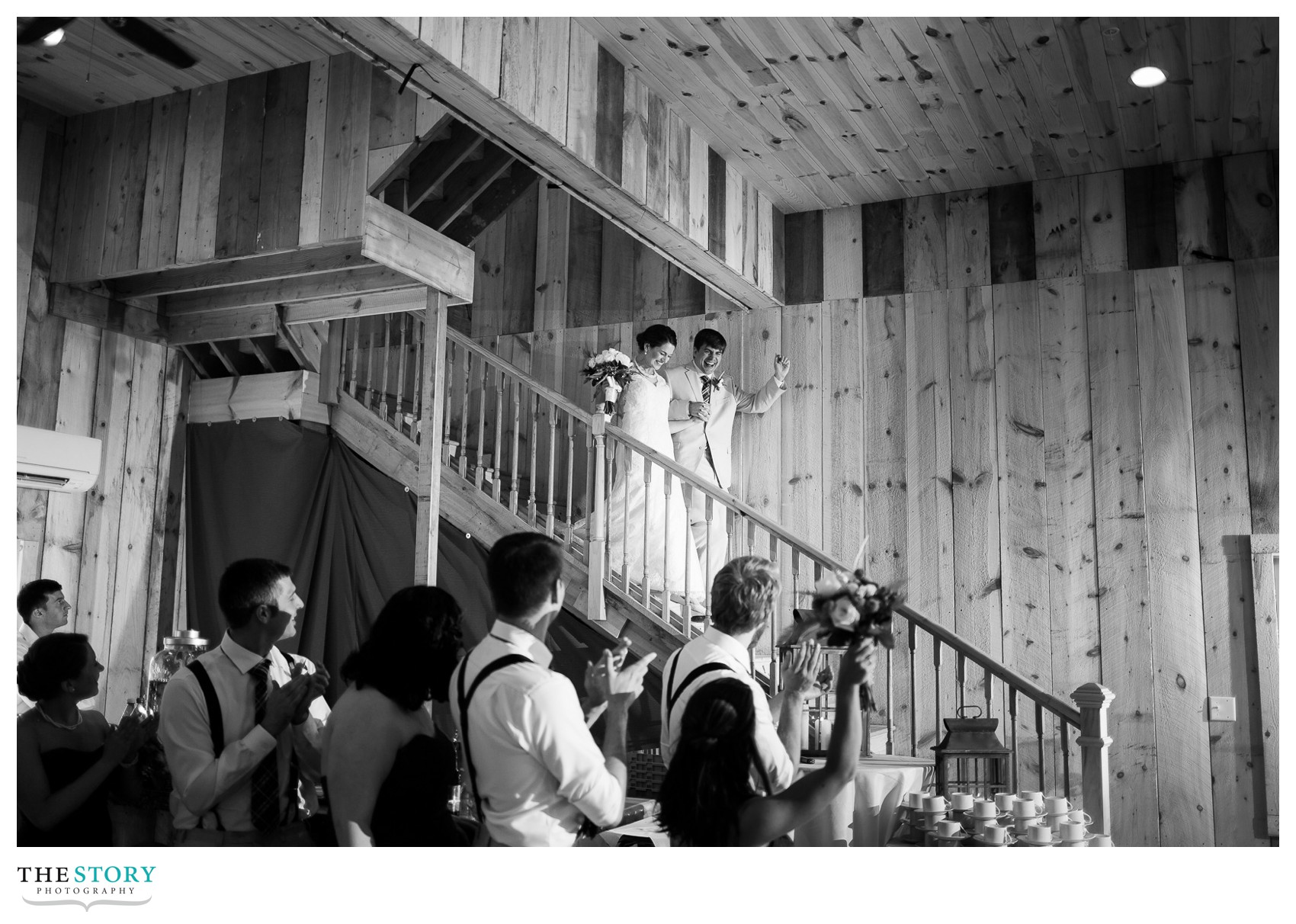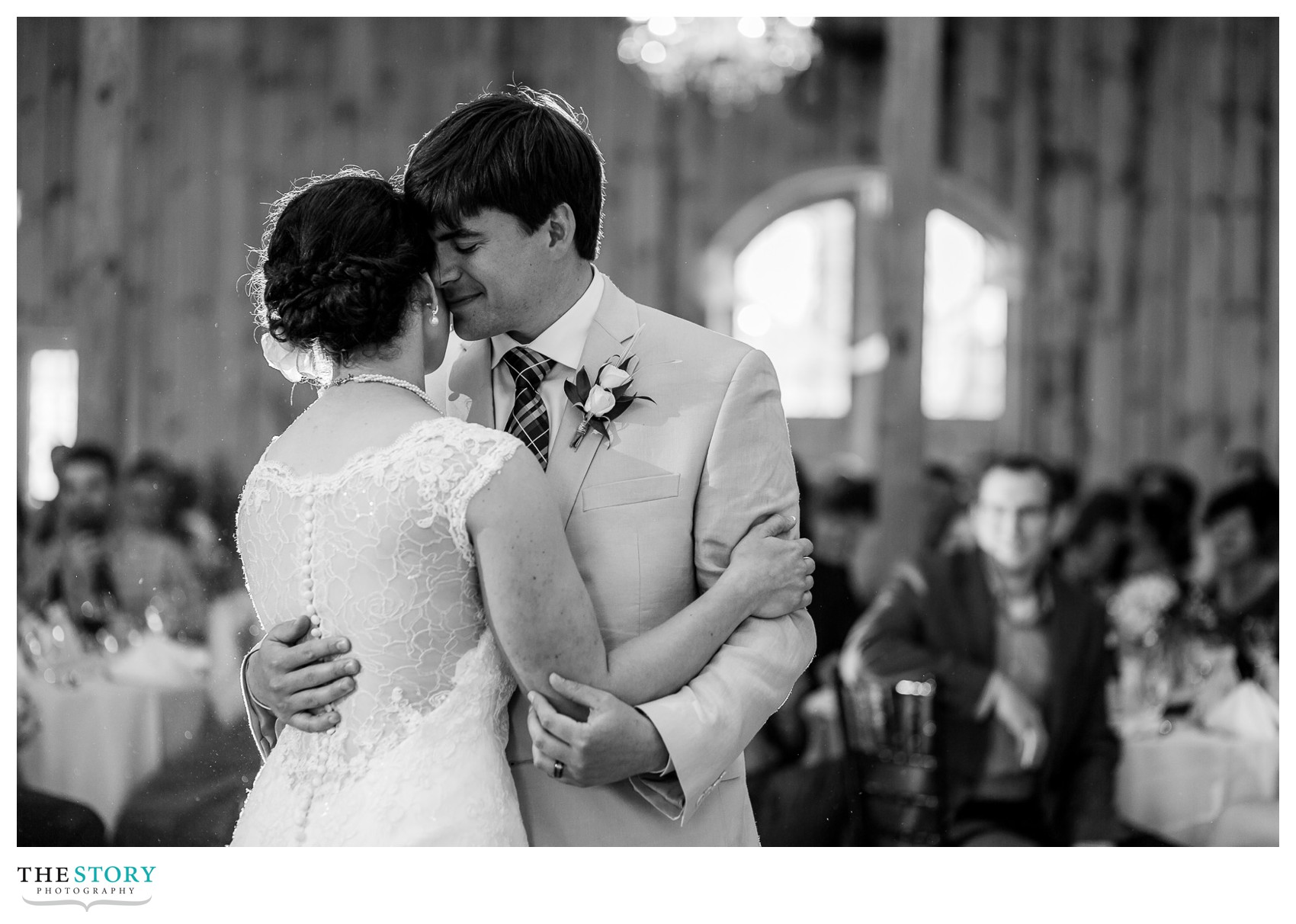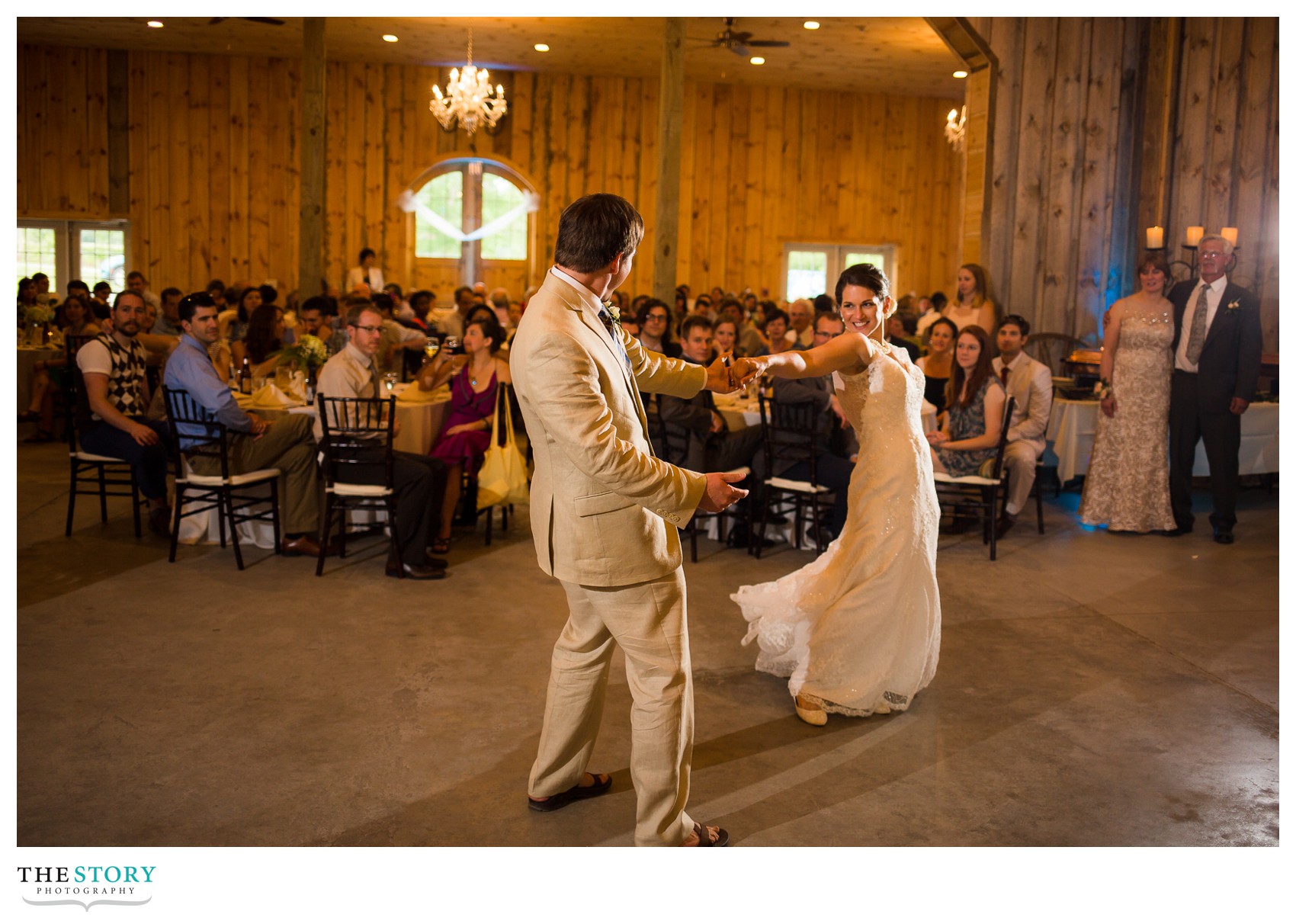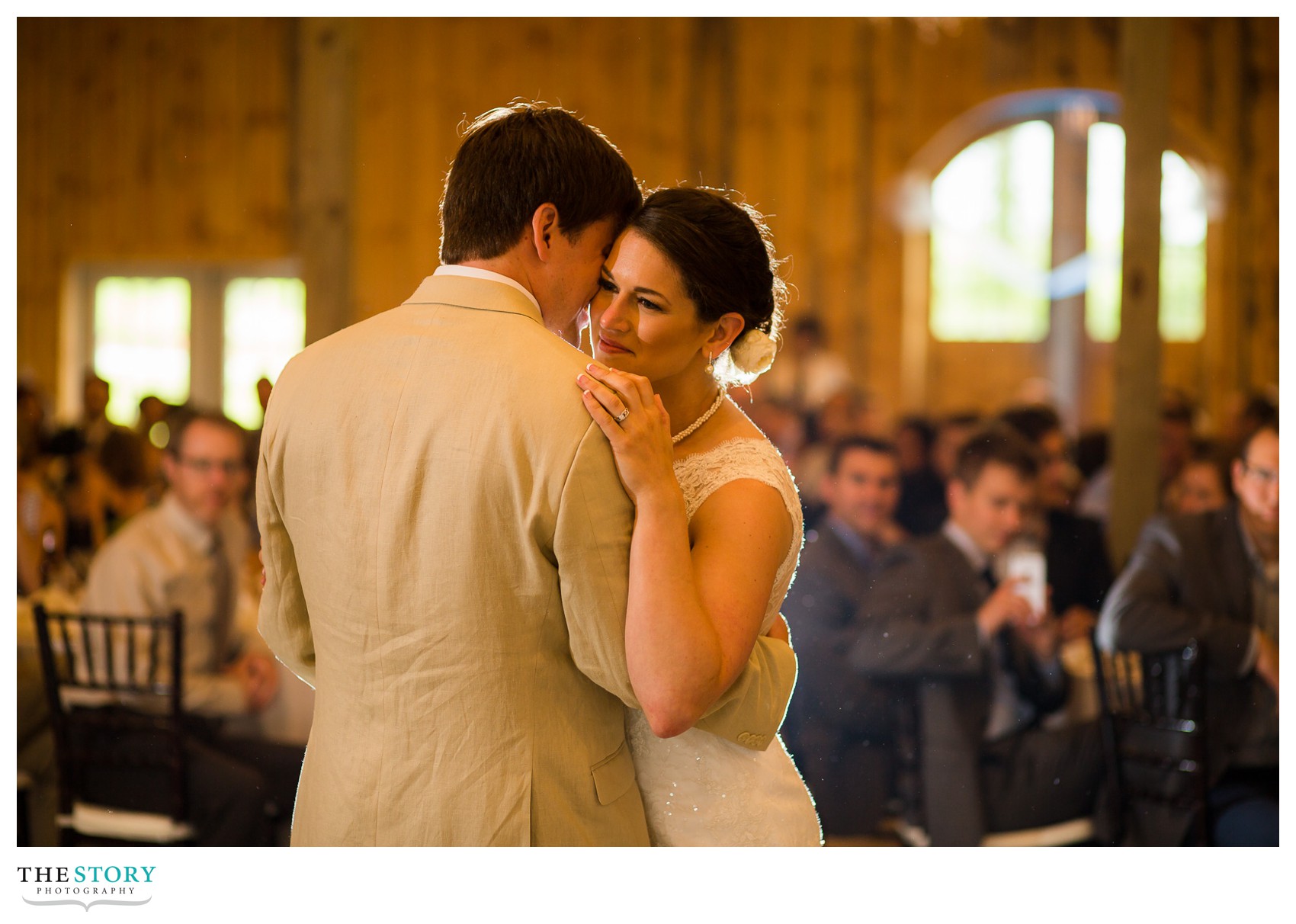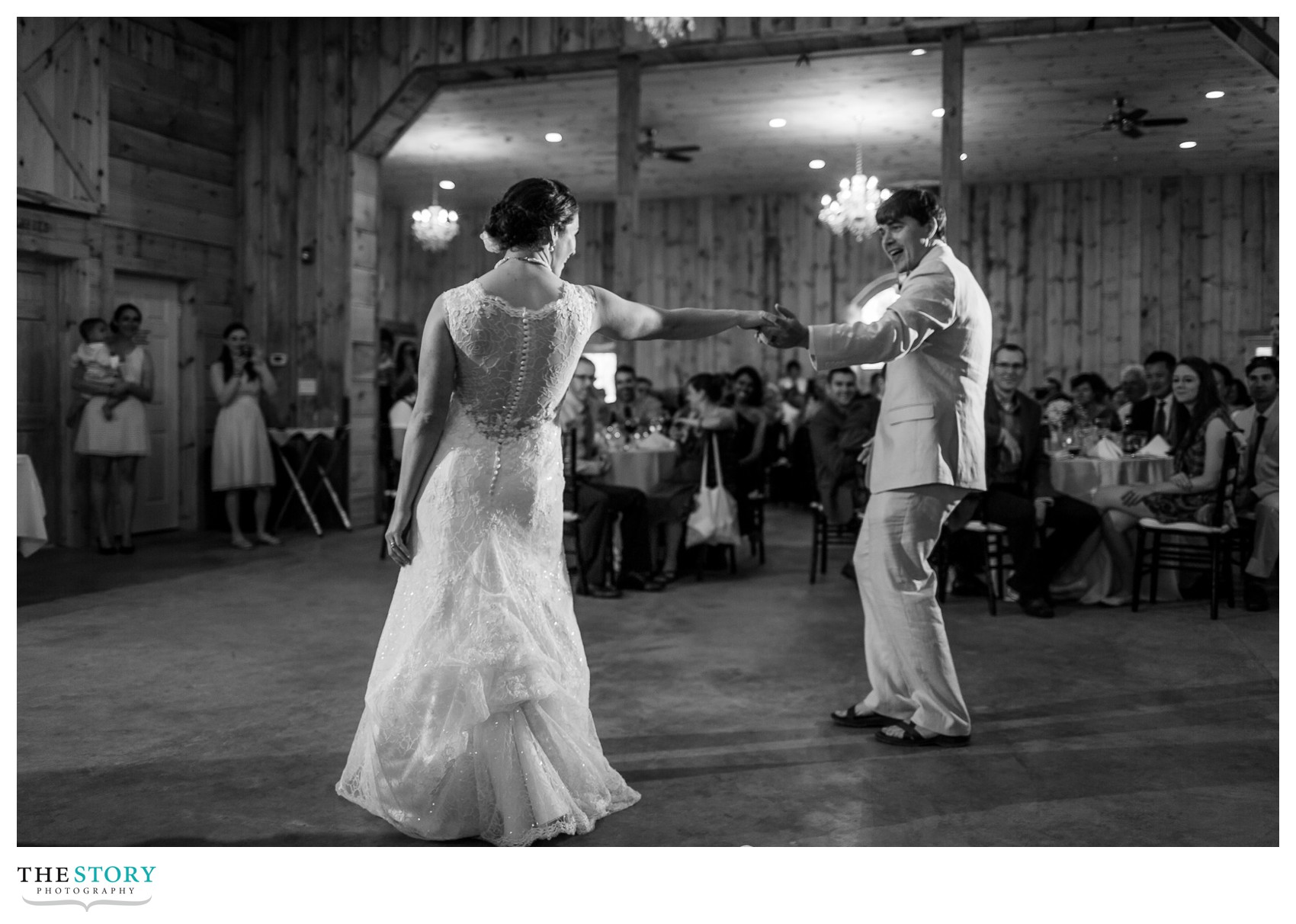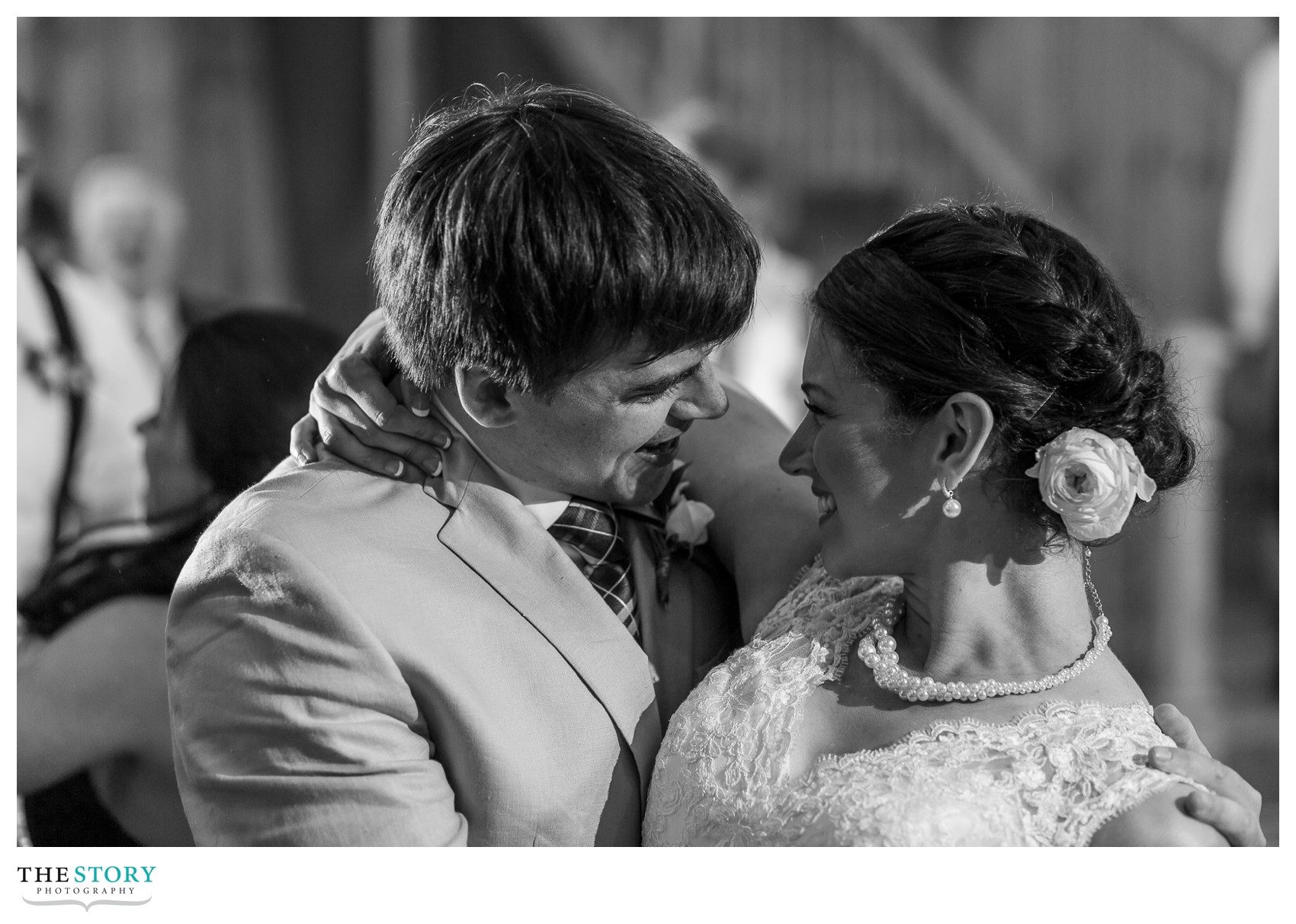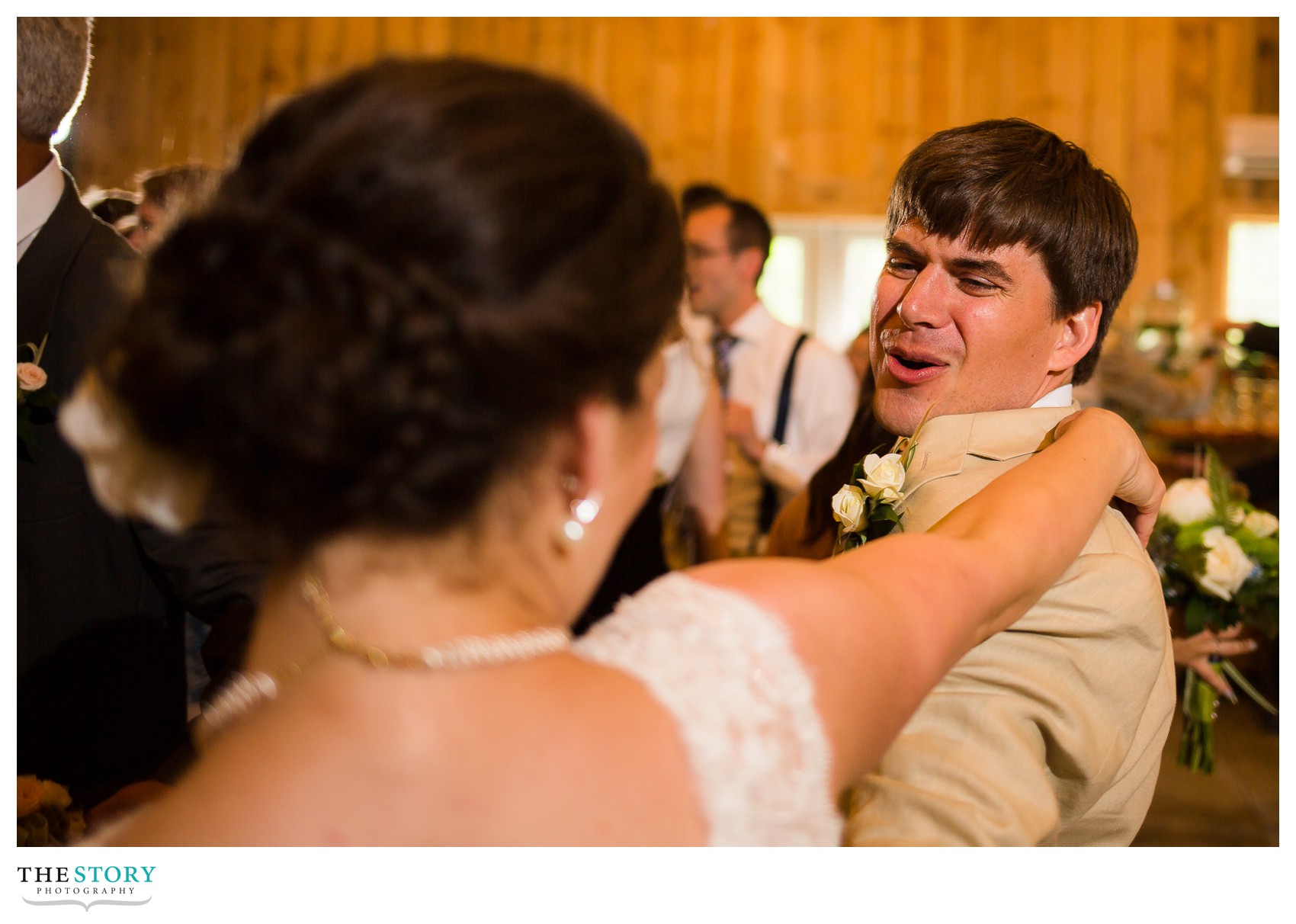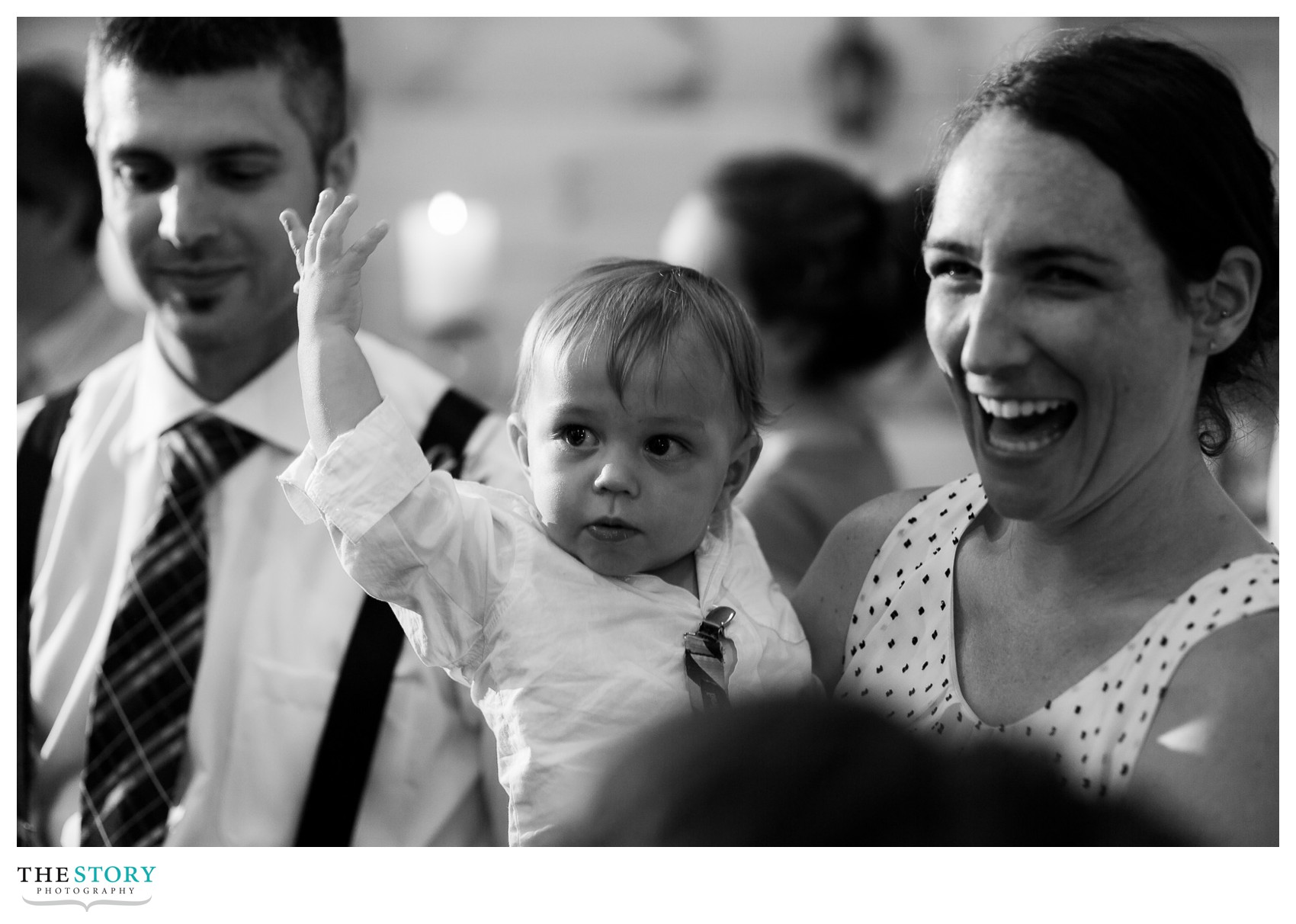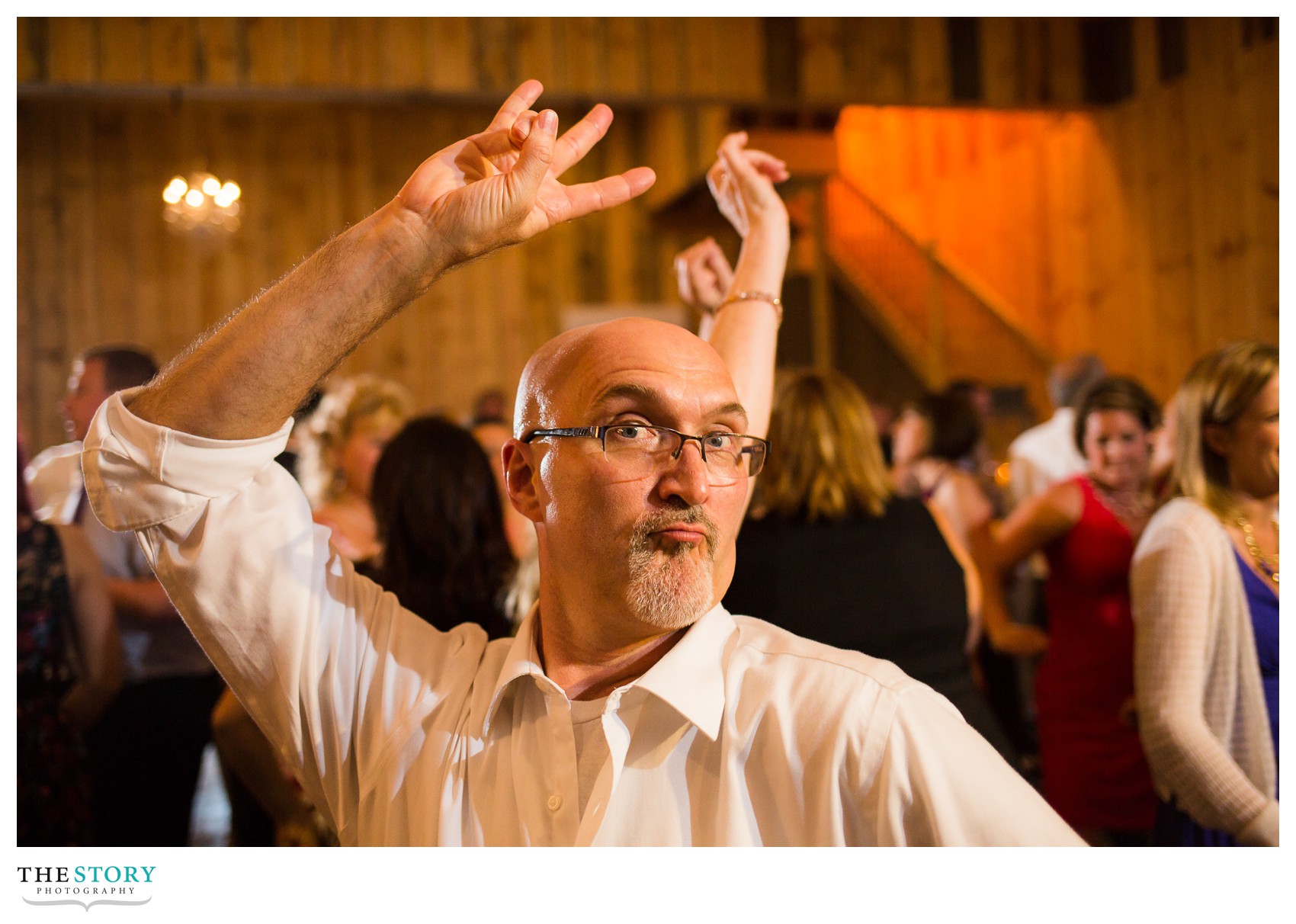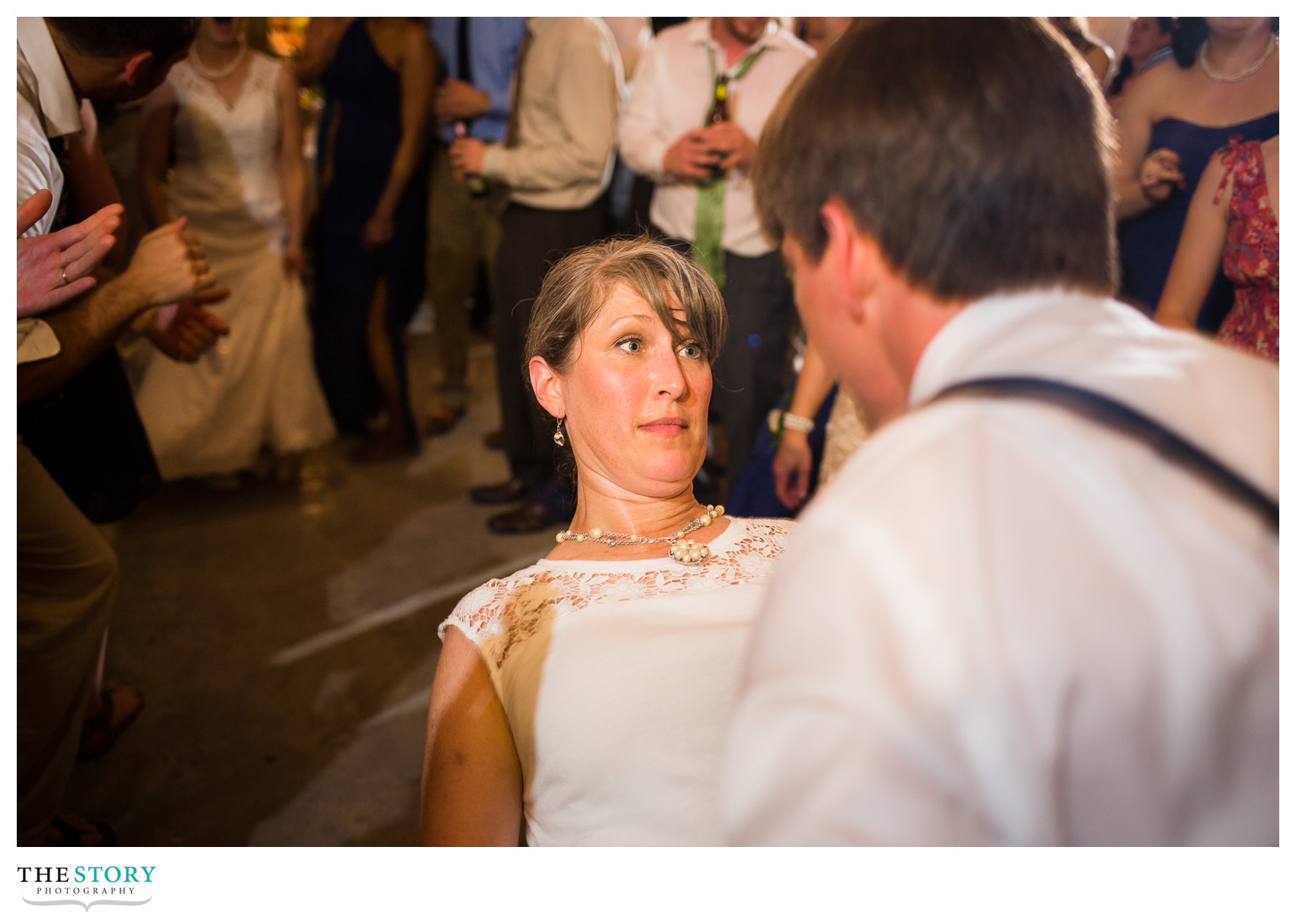 One of the highlights of the reception was when Sarah and Ross put everything they had in to an energetic dance to "Shut Up and Dance" by Walk The Moon!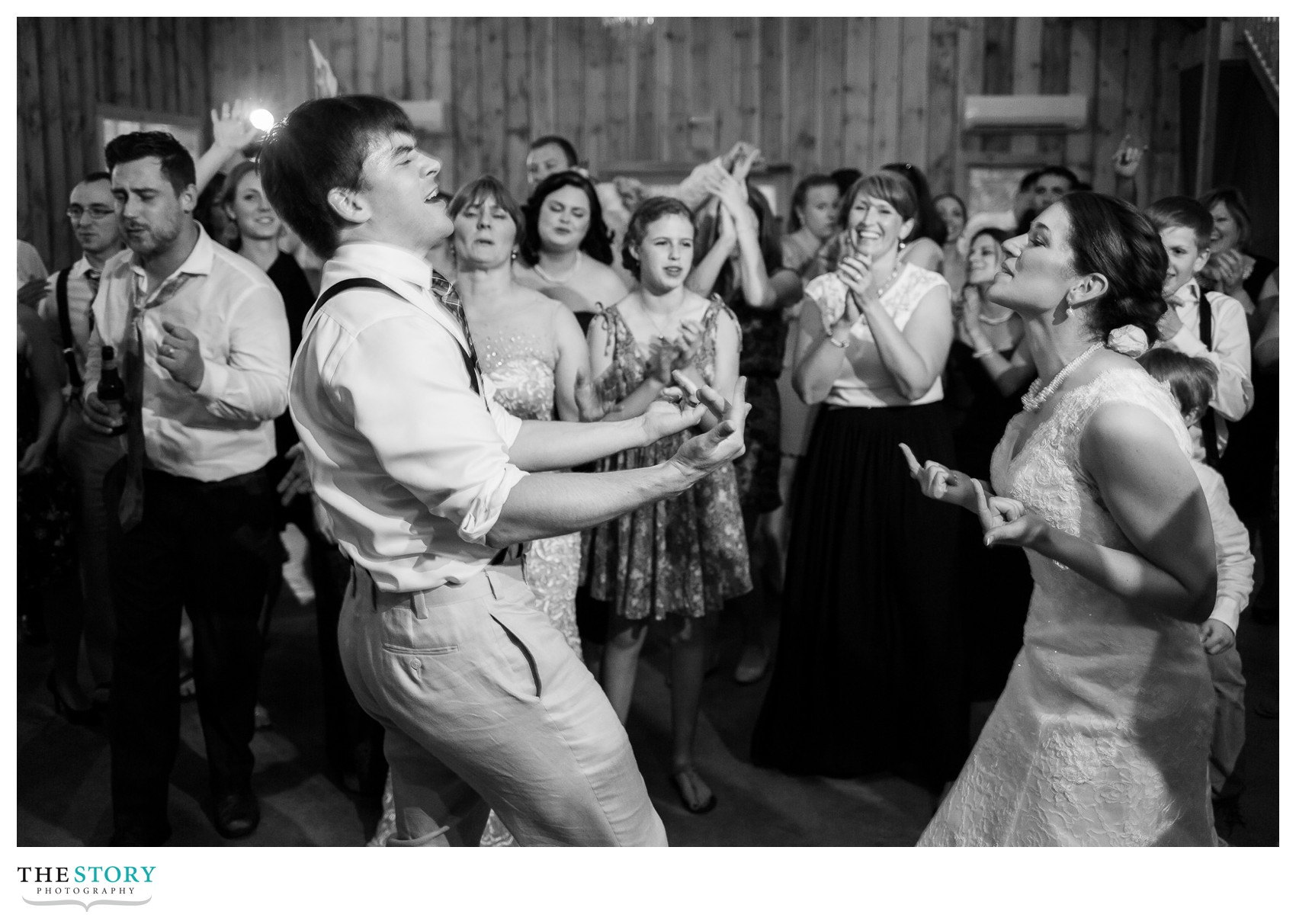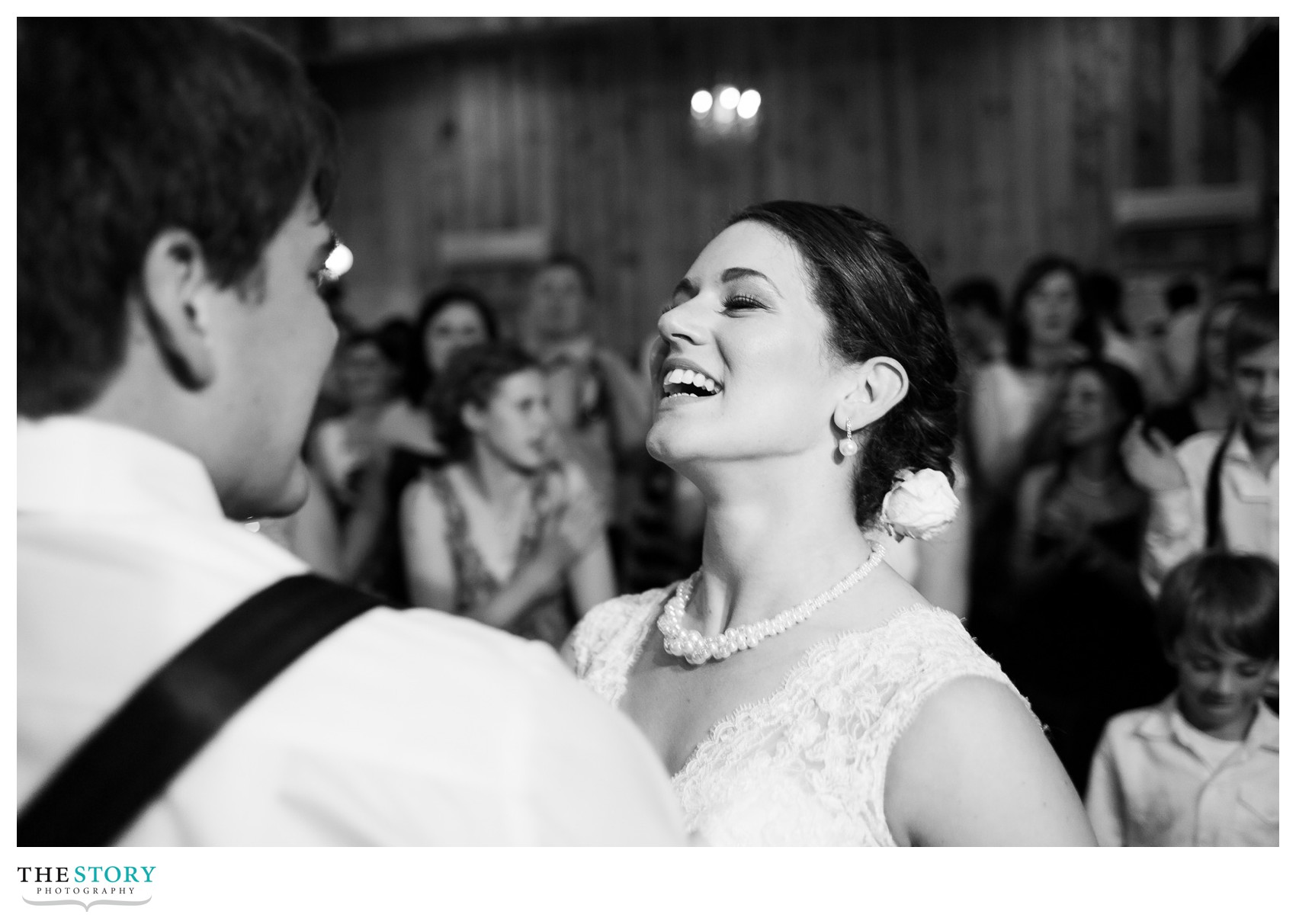 One of my favorite things at weddings is seeing past clients!  It was great to see you again Gillian & Tore!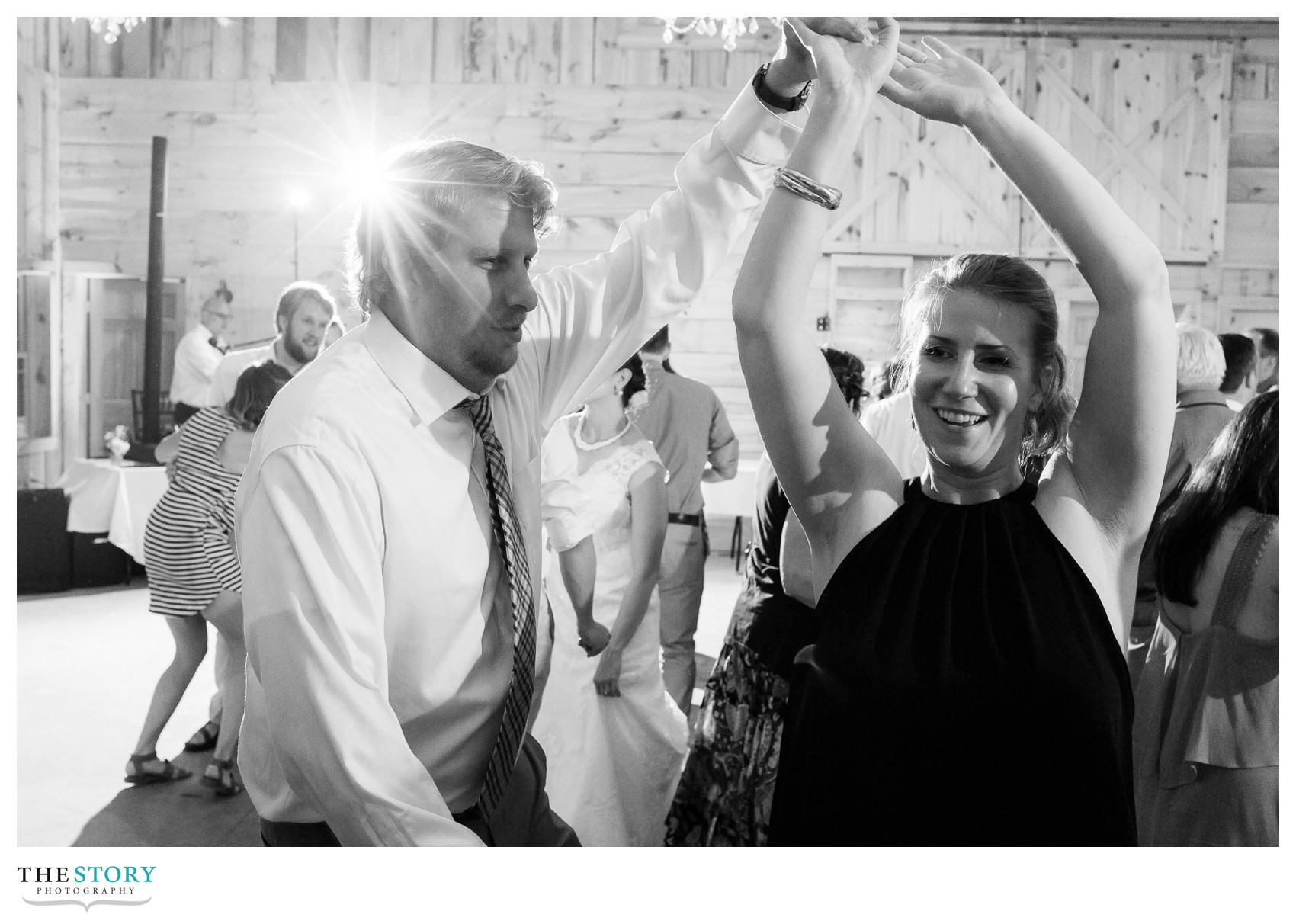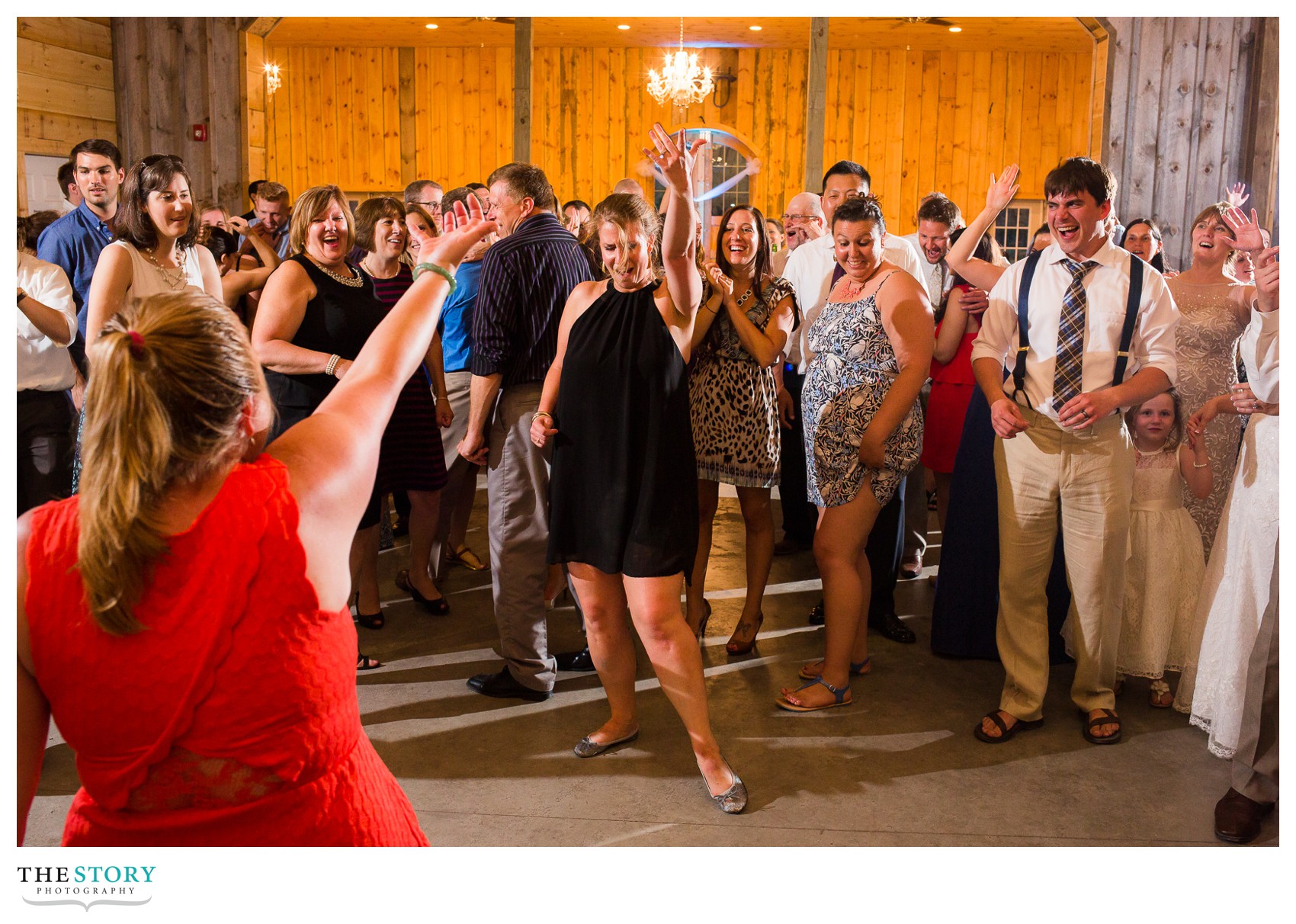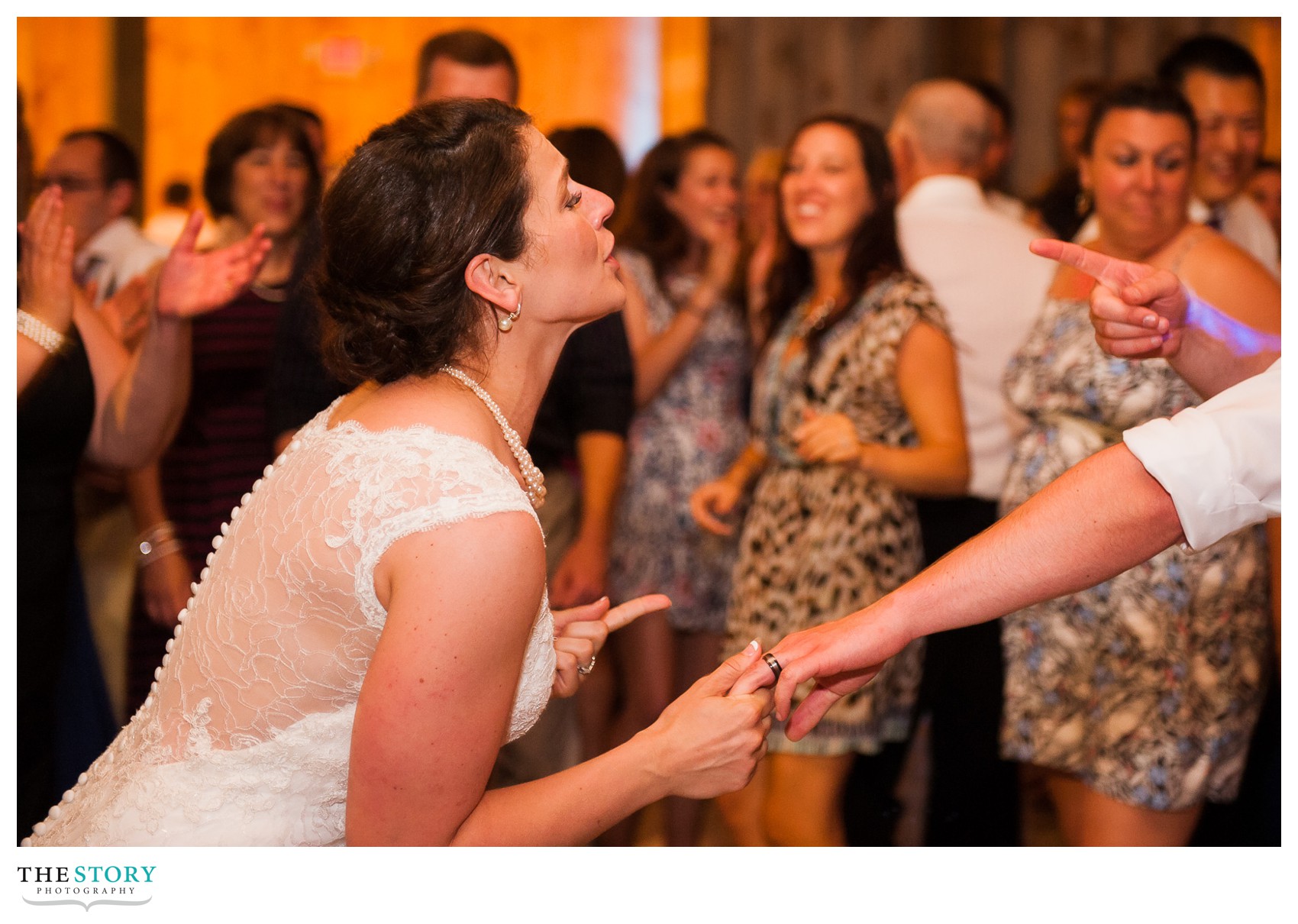 Does it get any better than the groom in an air guitar battle with the bride's mother?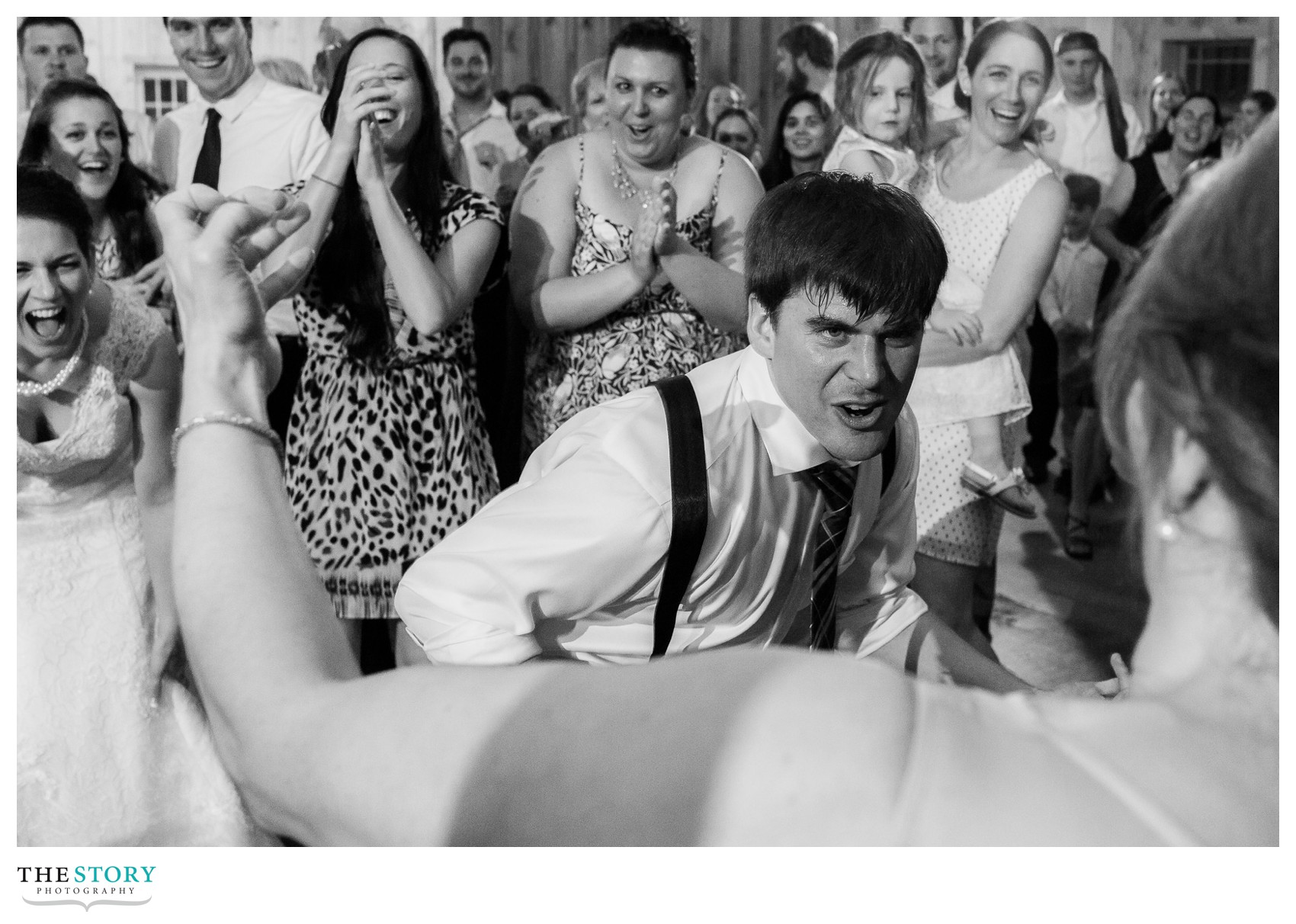 The DJ, Brian Oddo, kept the party going the entire night!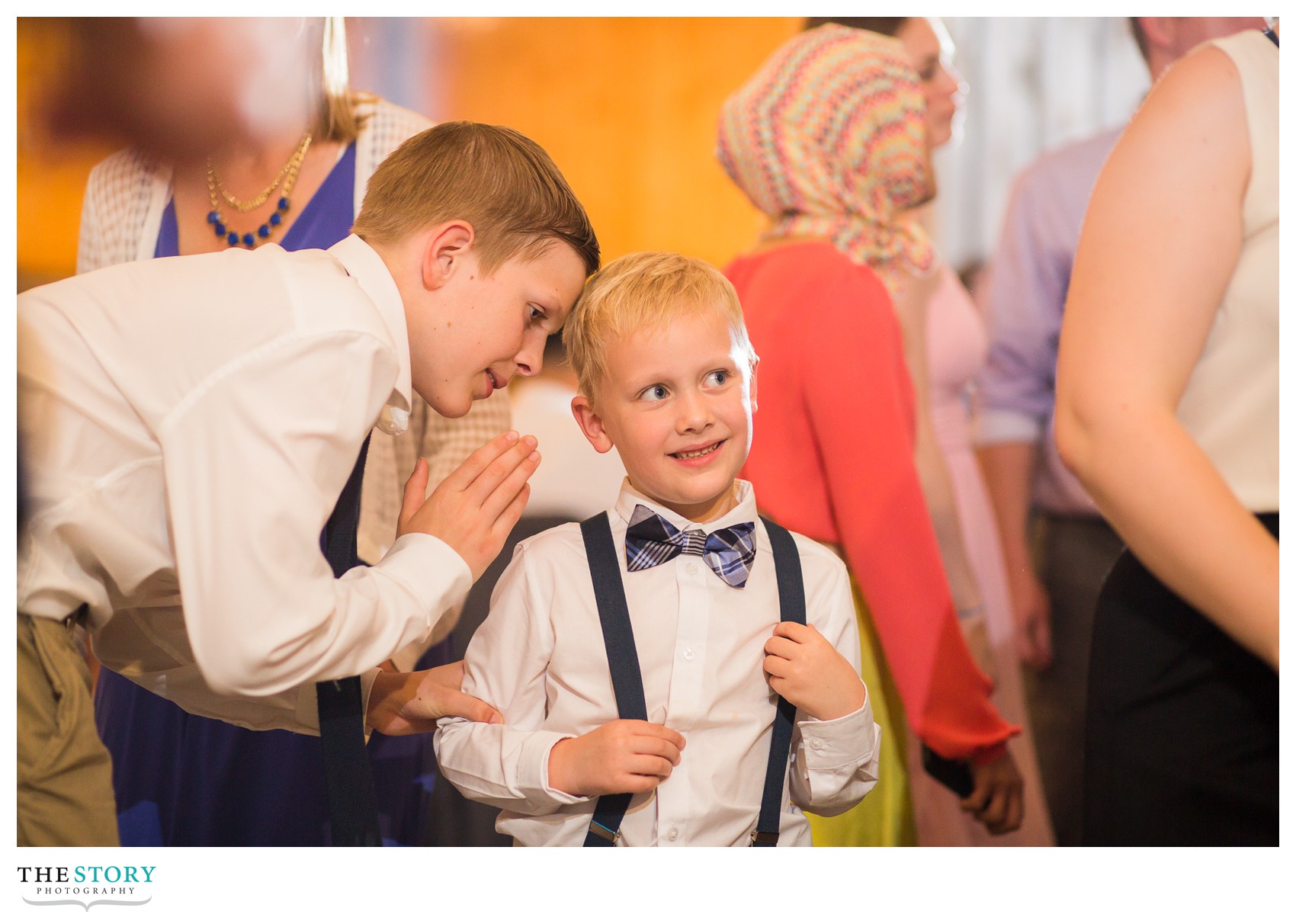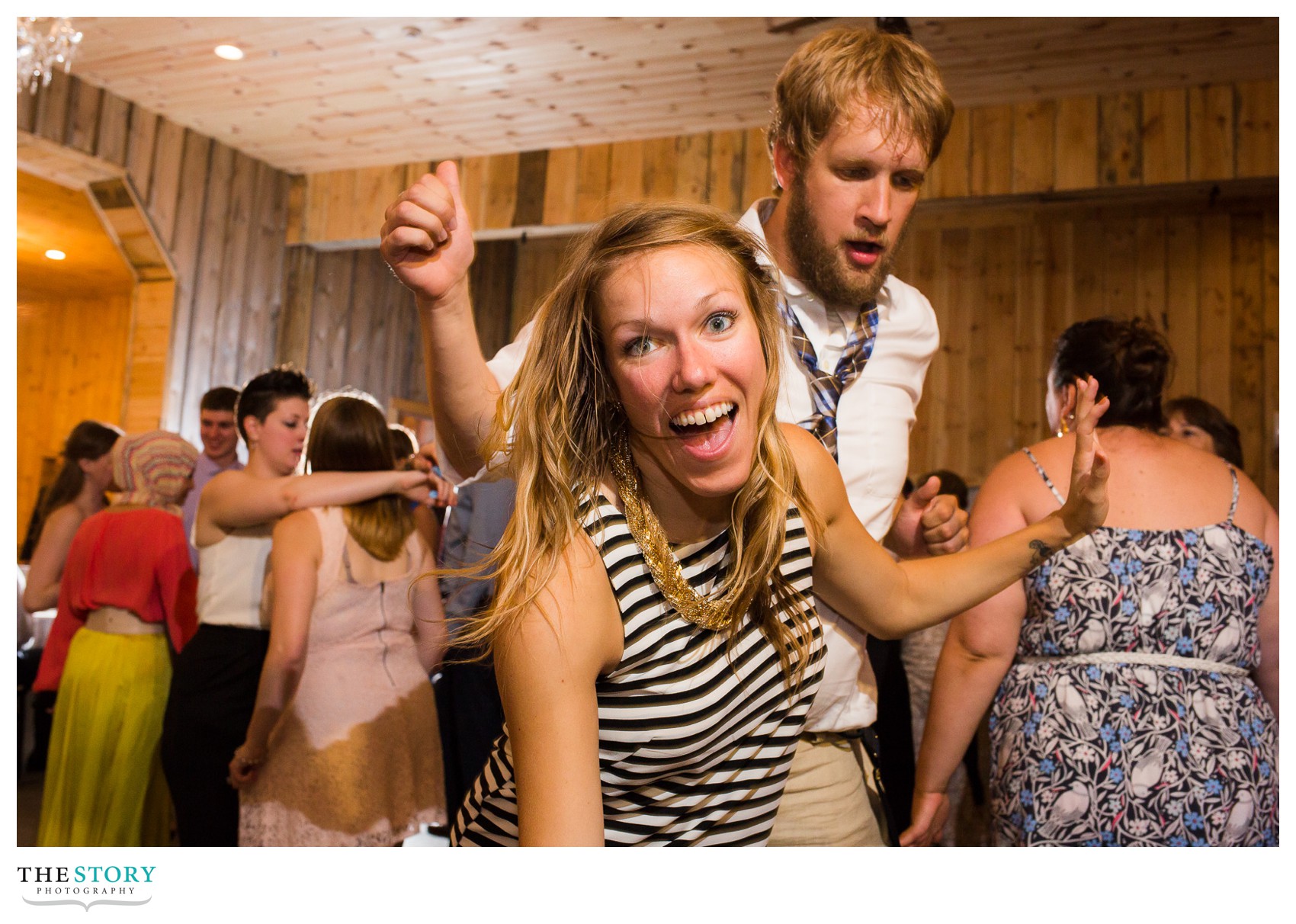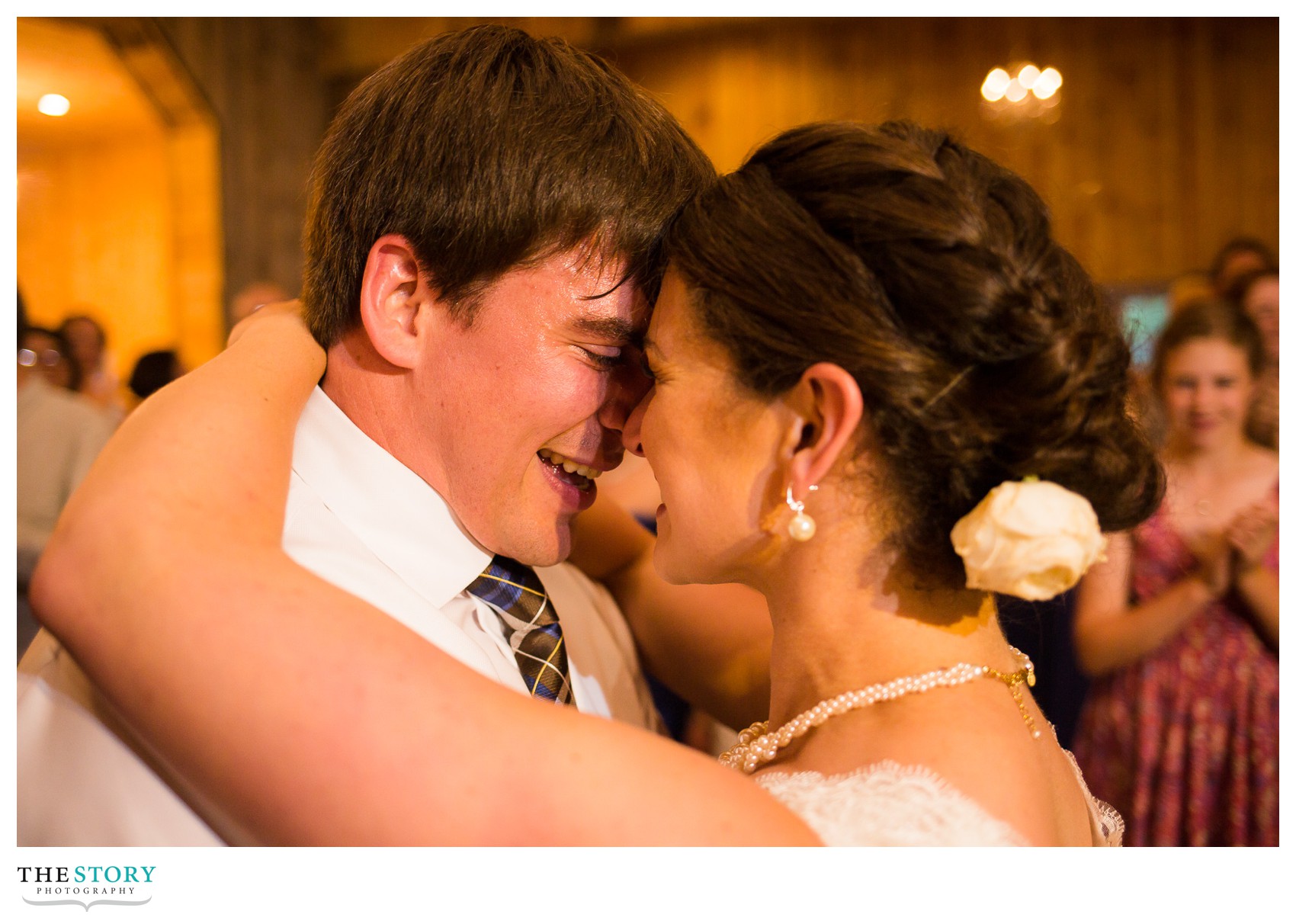 It did start raining during the reception, so what did we do?  We decided to make some more photos!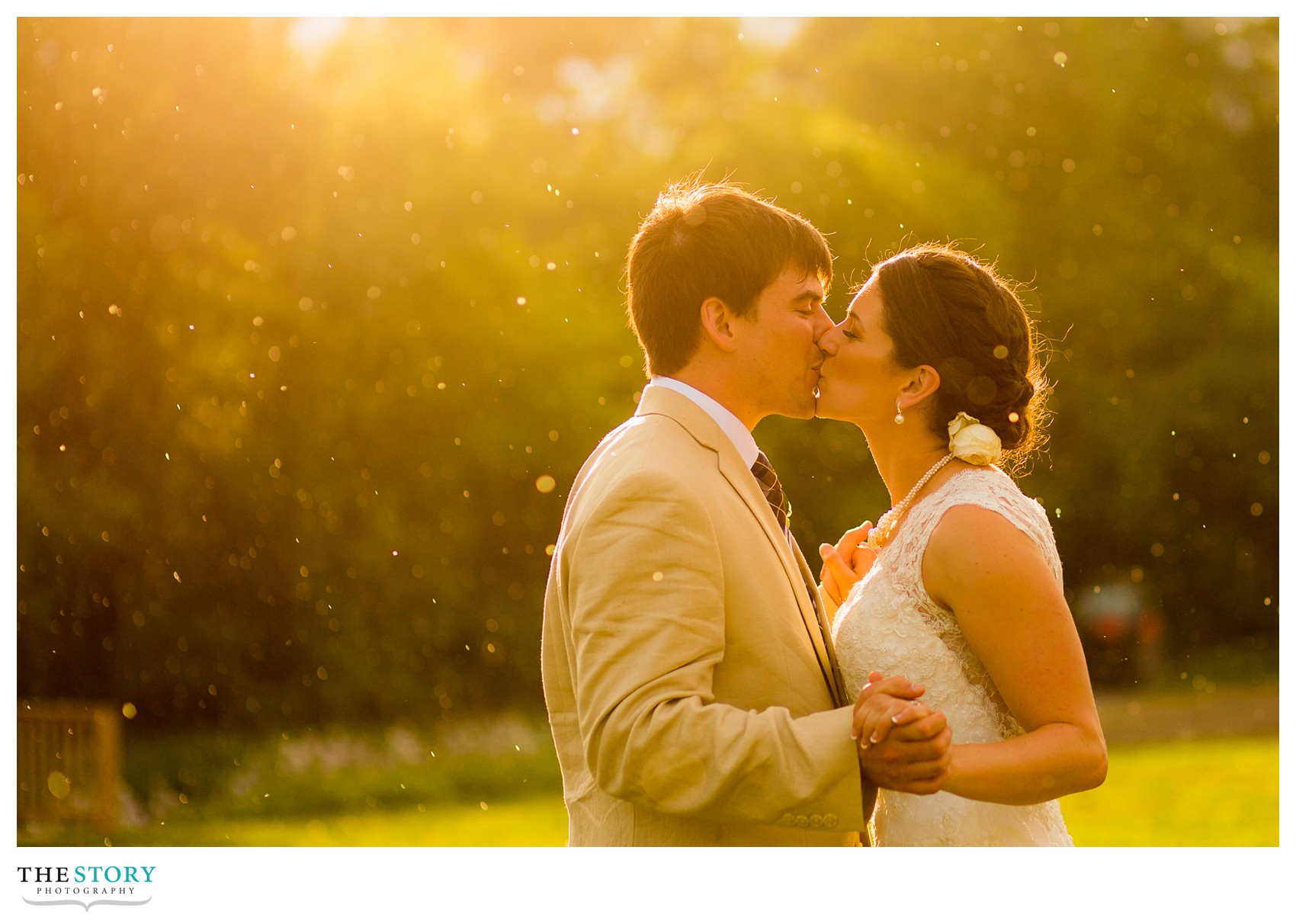 Catering by: L.M. Townsend Catering
Ceremony & Reception supplies by: Cooperstown Event Rentals
Ceremony officiant: Pastor Scott Austin of Artisan Church