Alexandra & Robert celebrated their Anyela's Vineyard wedding on a day that covered the gamut weather wise!  The day swung from sunshine to overcast,  then back to sunshine, some light rain made its way in, then a rainbow showed up, and to finish things off there was a thunderstorm!  Through it all though, the joy of the day never left Alex & Rob!
The day actually started off at the home of Alex's parent where they held a brunch for friends and family!  Plenty of smiles to start off the day!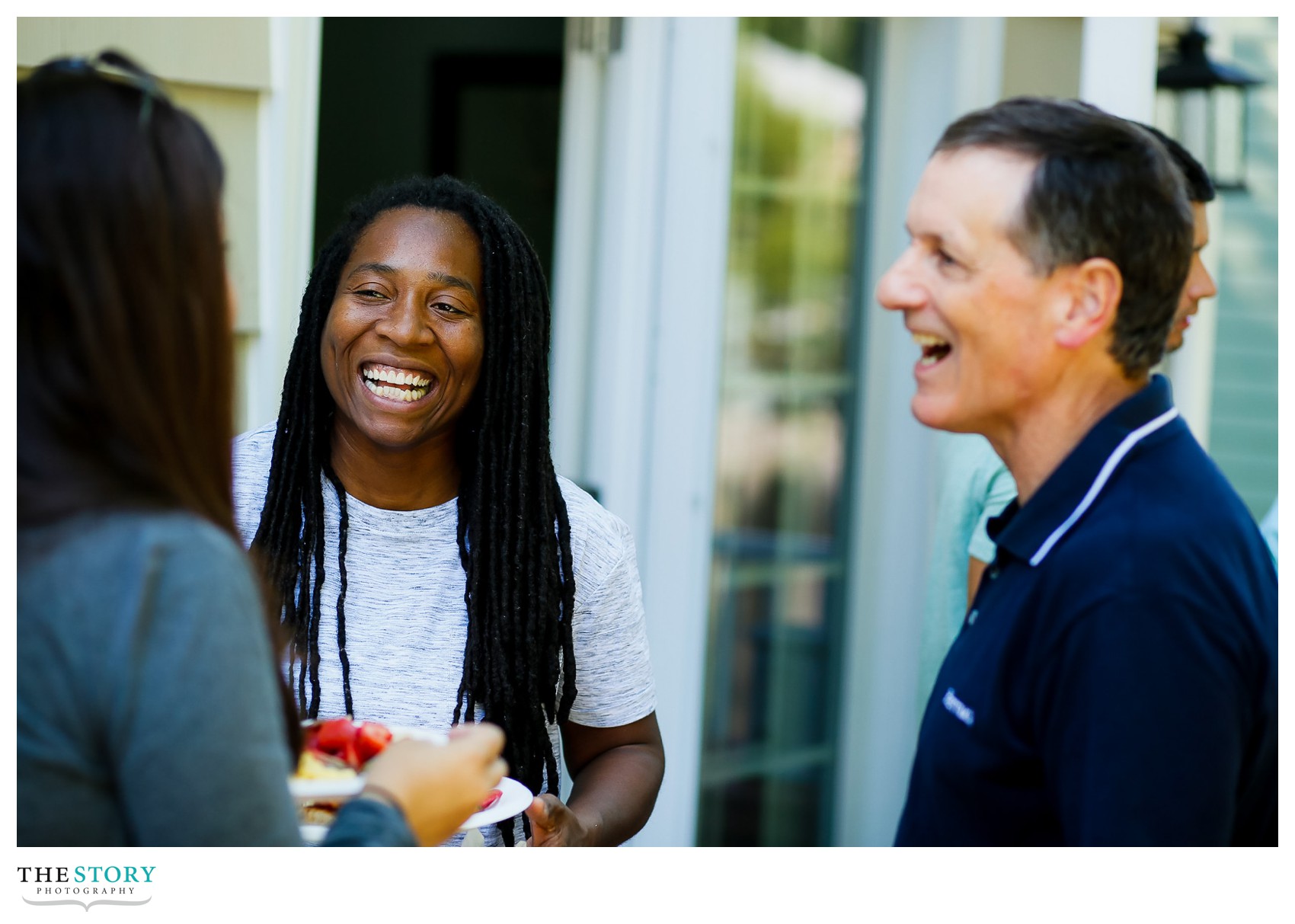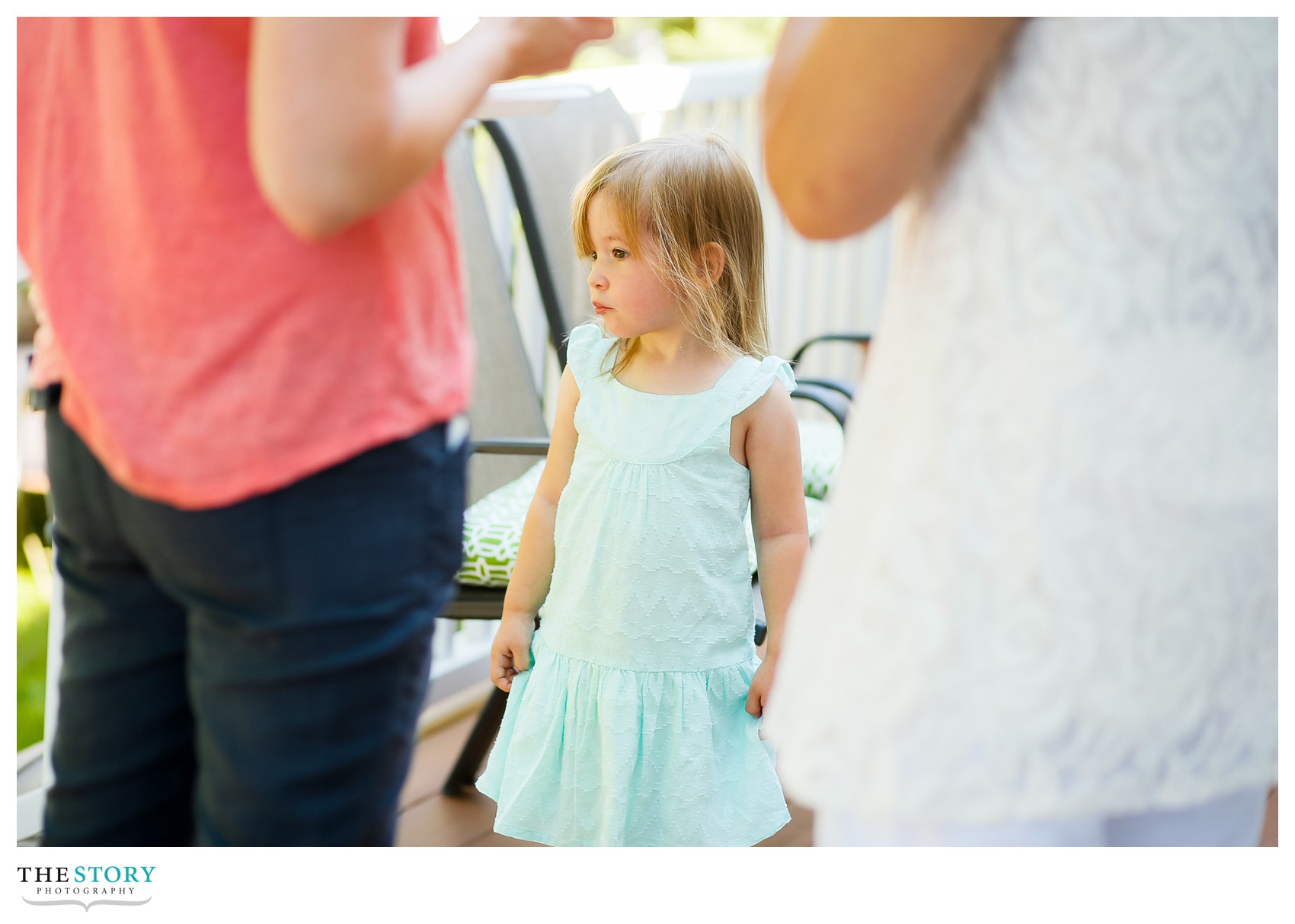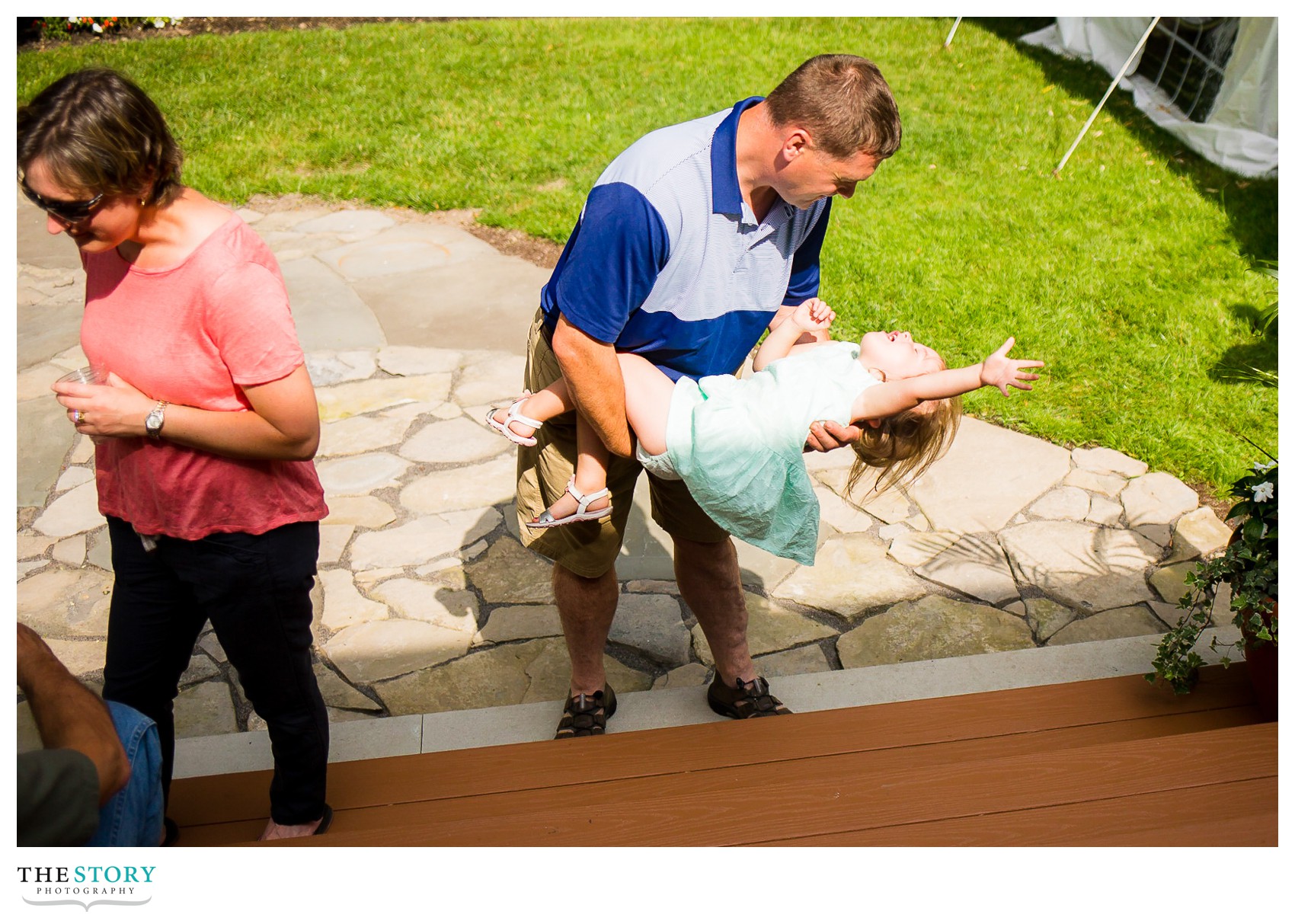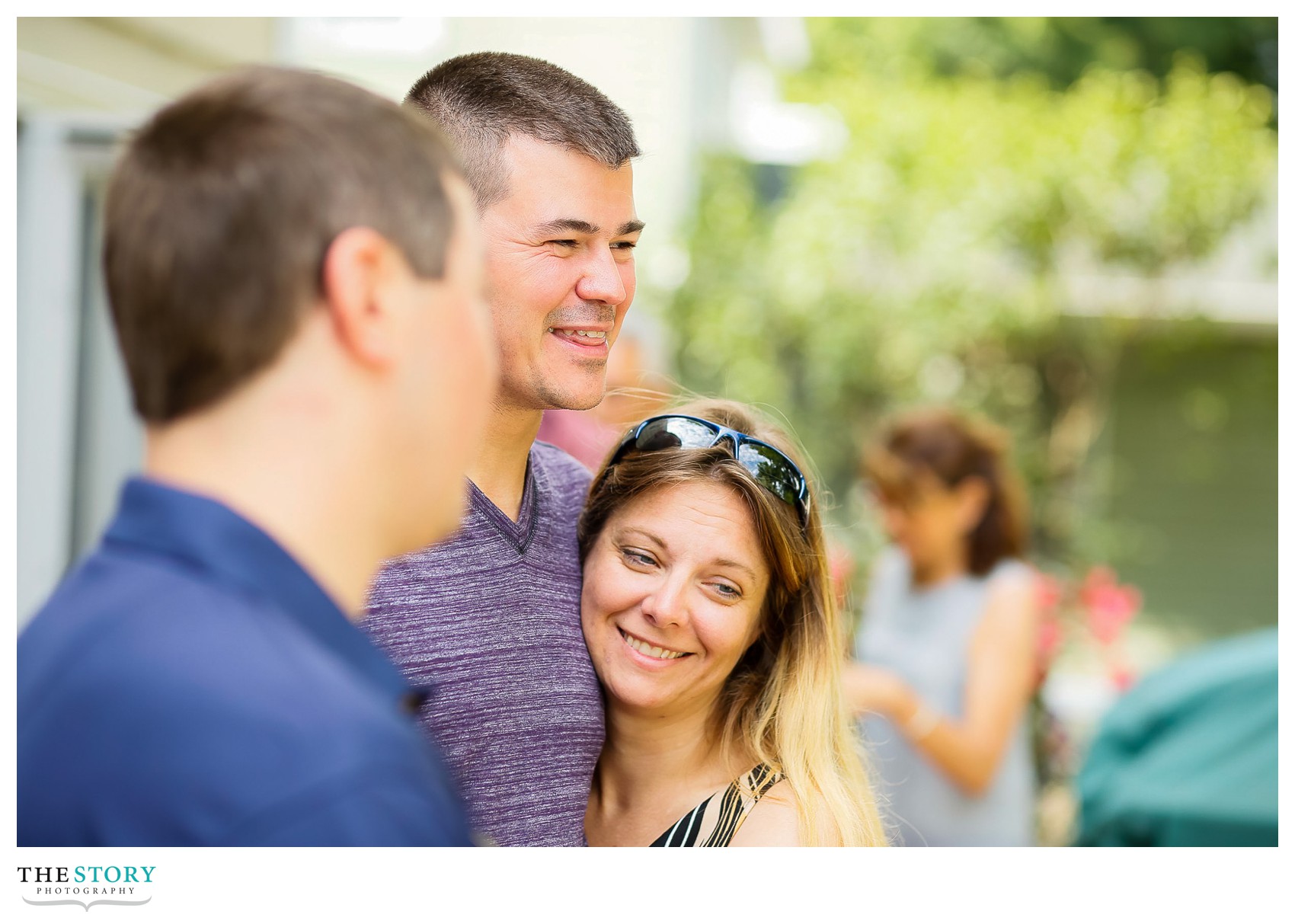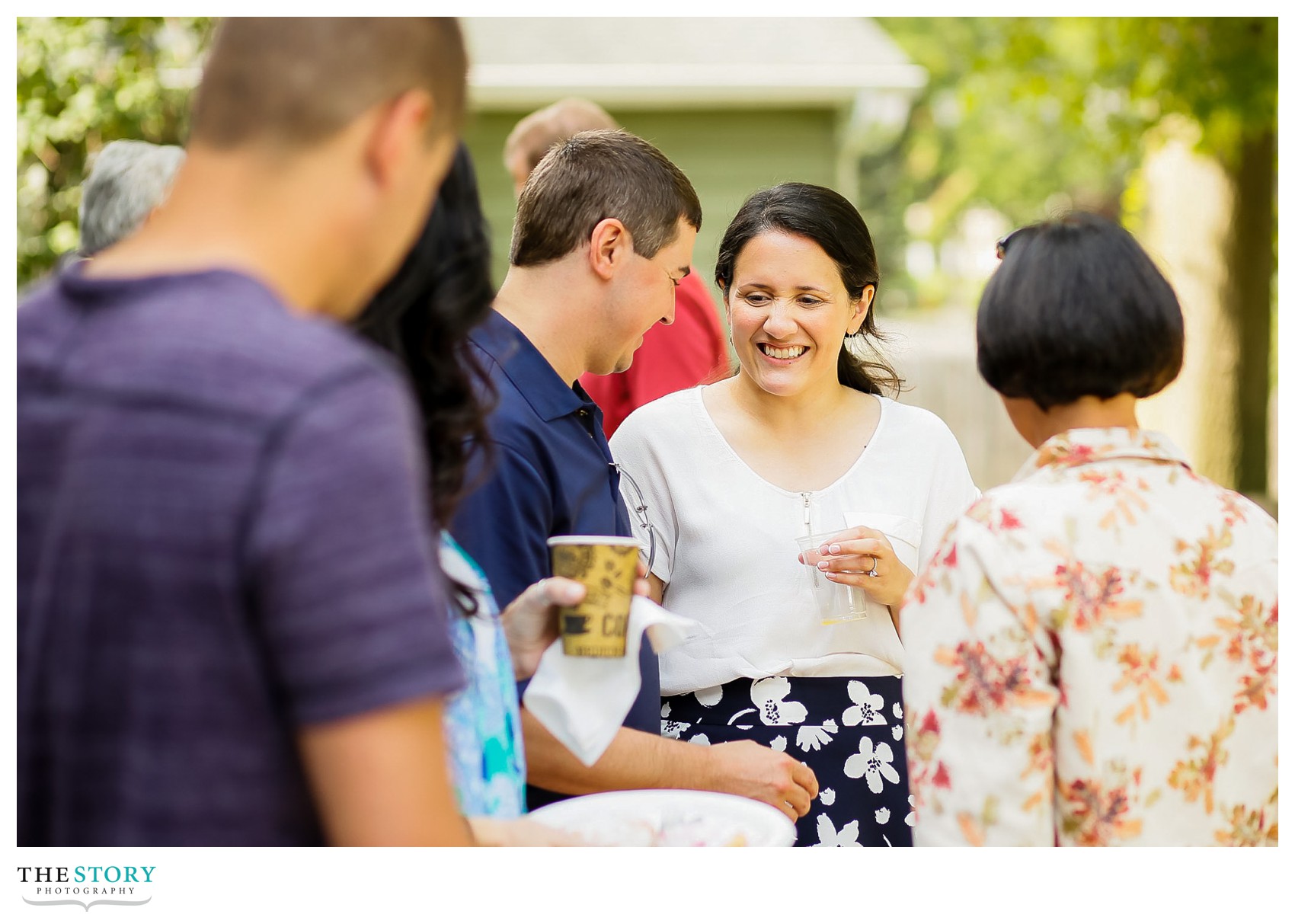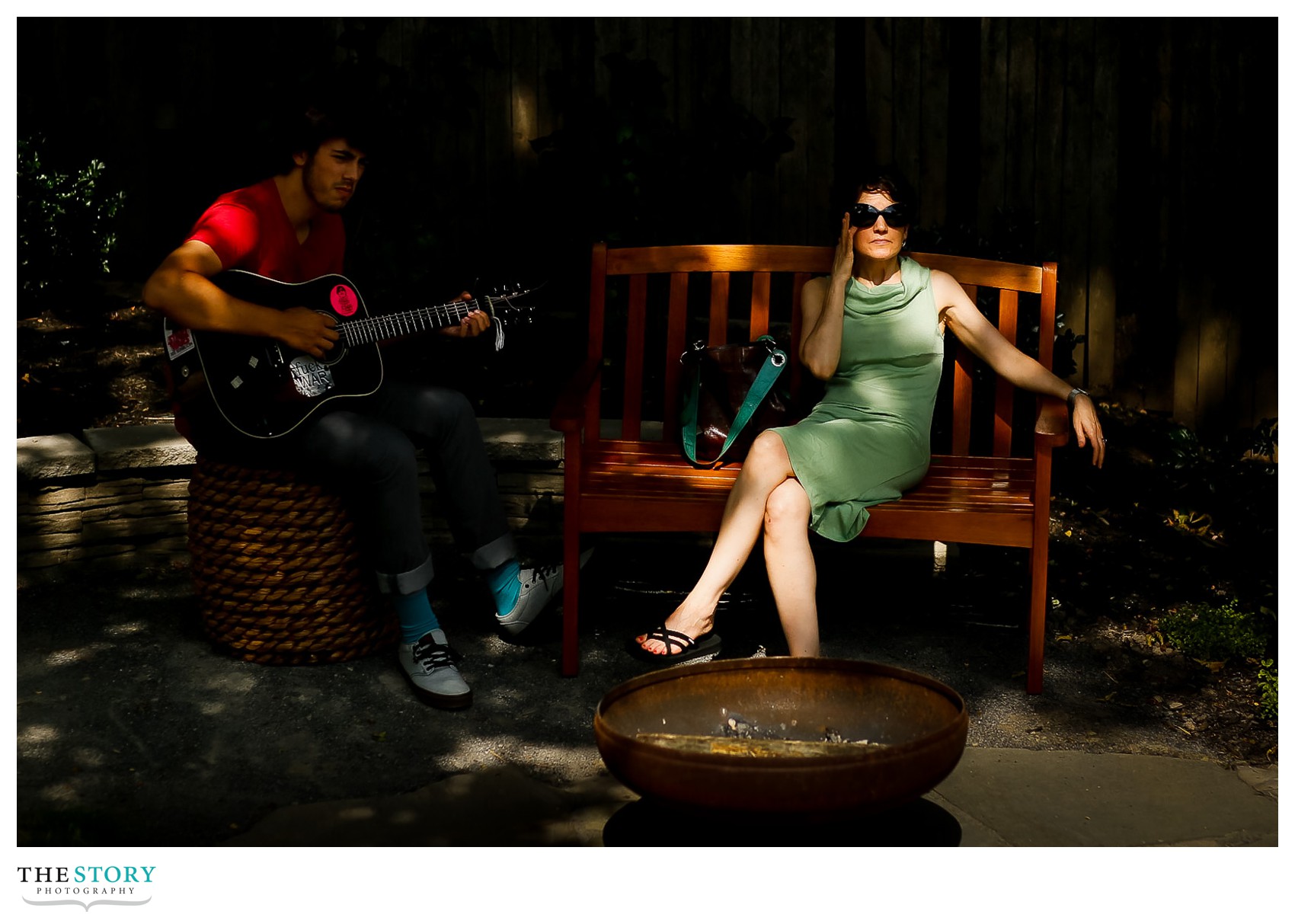 After the brunch it was time to head out to Skaneateles where Alex got ready in a lakeside room at the beautiful Loft 42!
Makeup & hair by Miracles Hair Studio & Day Spa.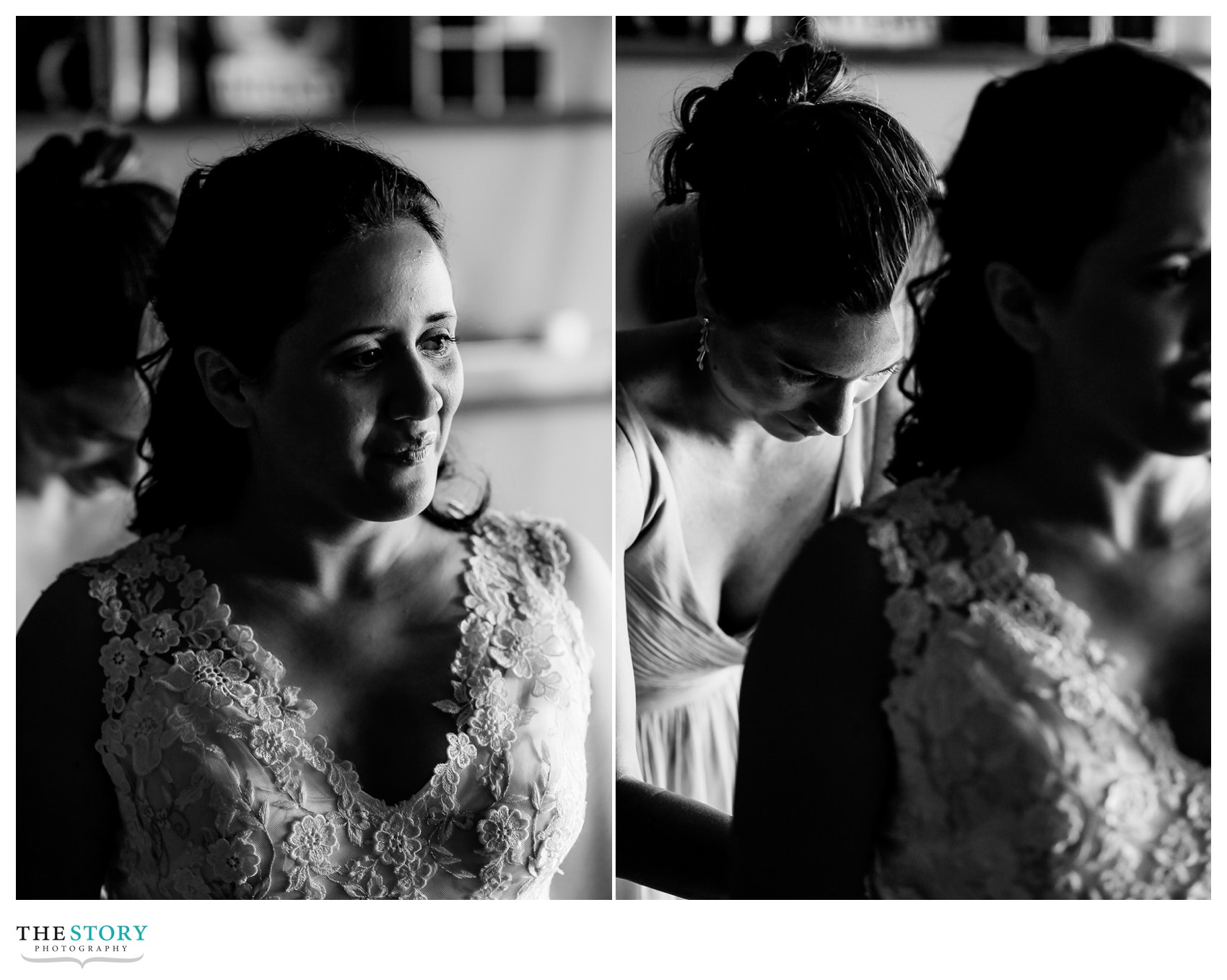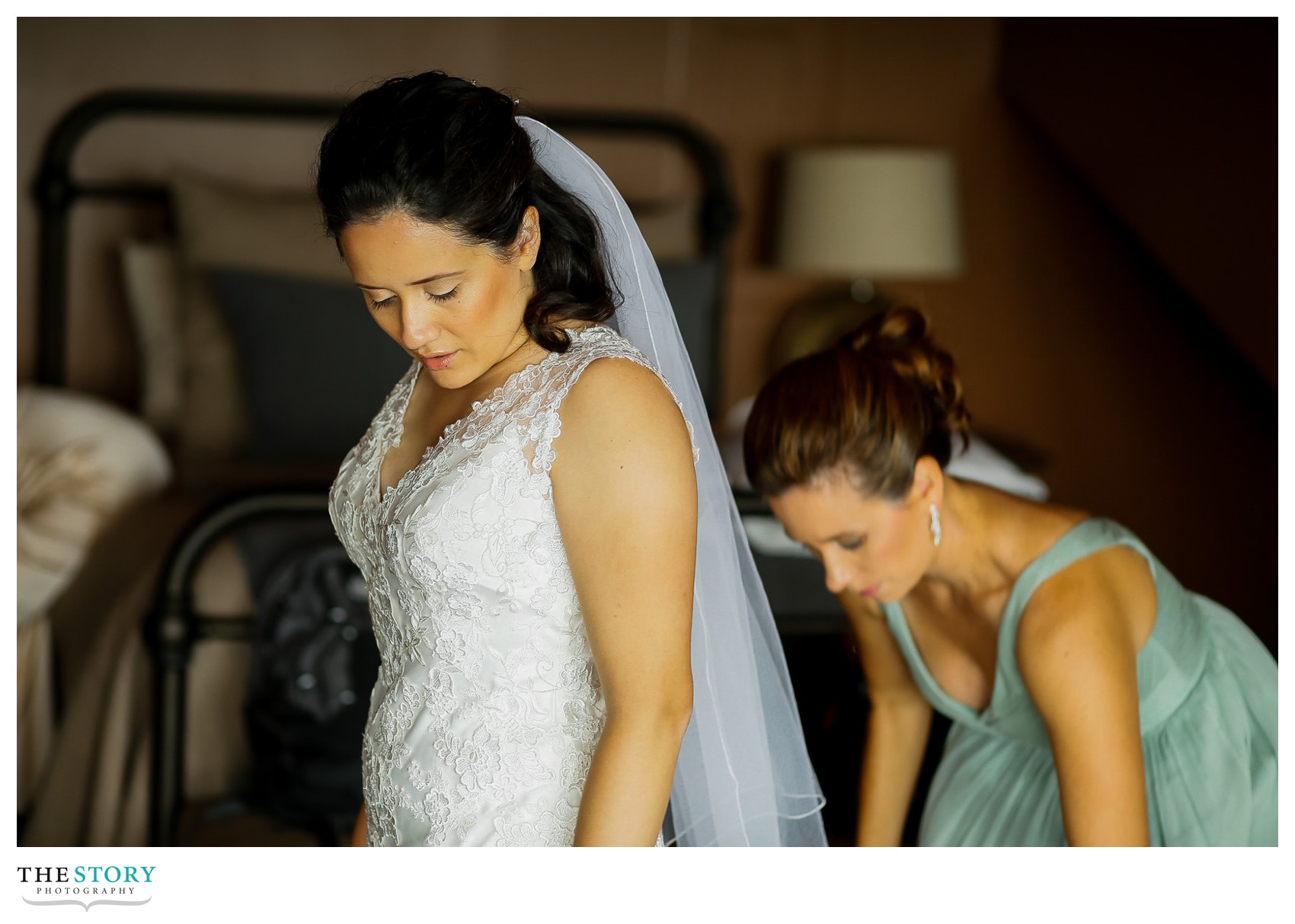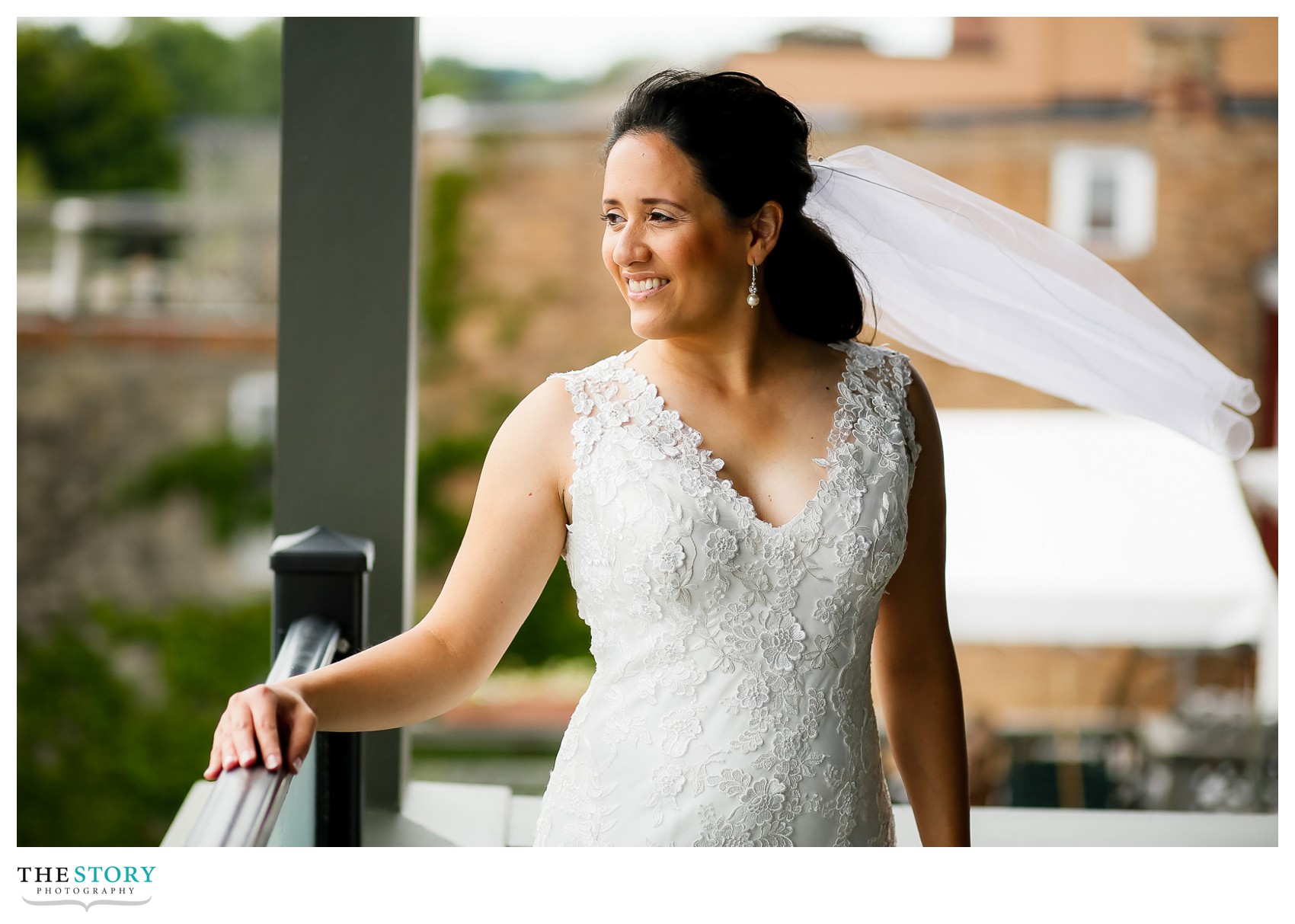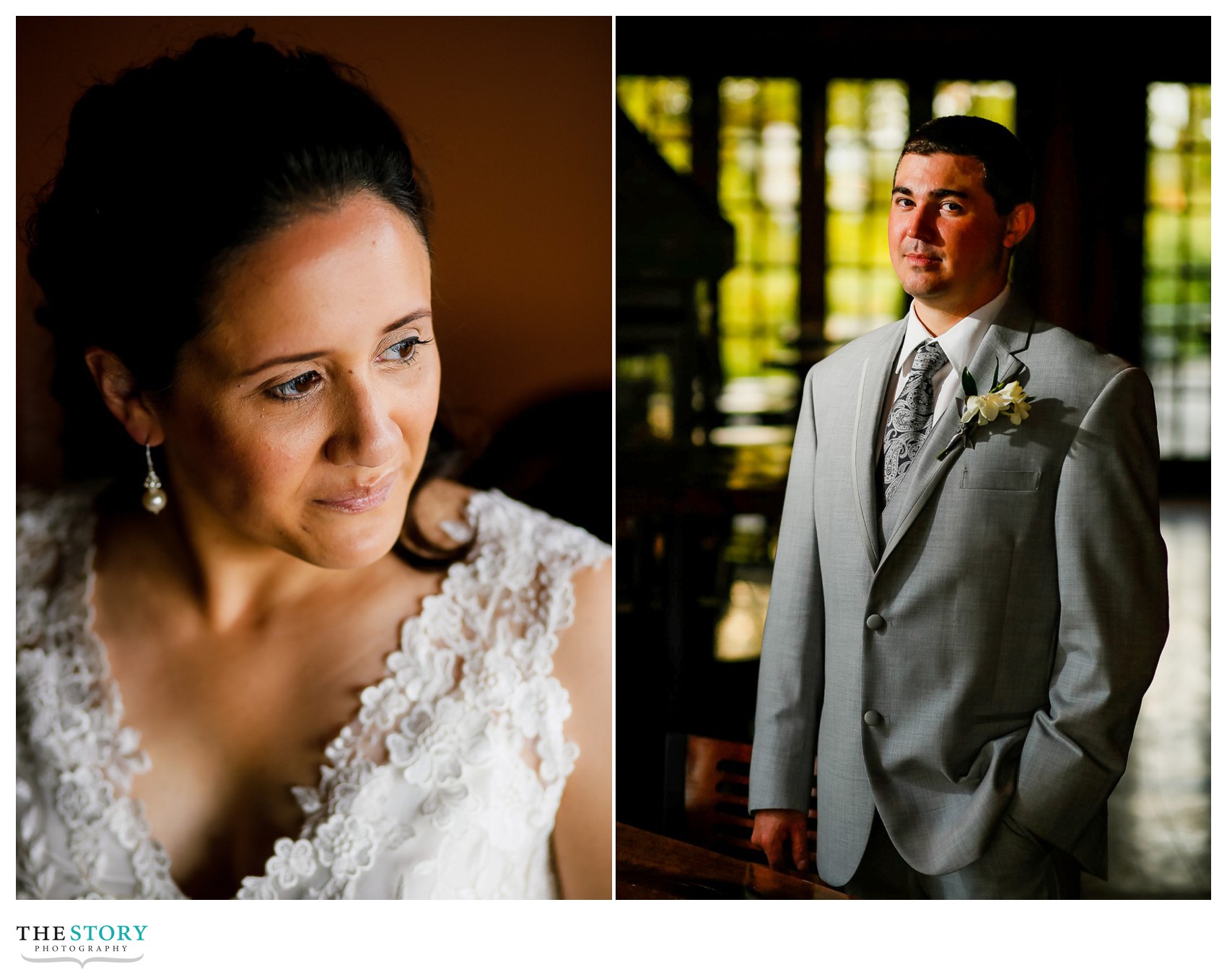 Anyela's Vineyards is where the rest of the wedding day took place and it started off with this sweet first look!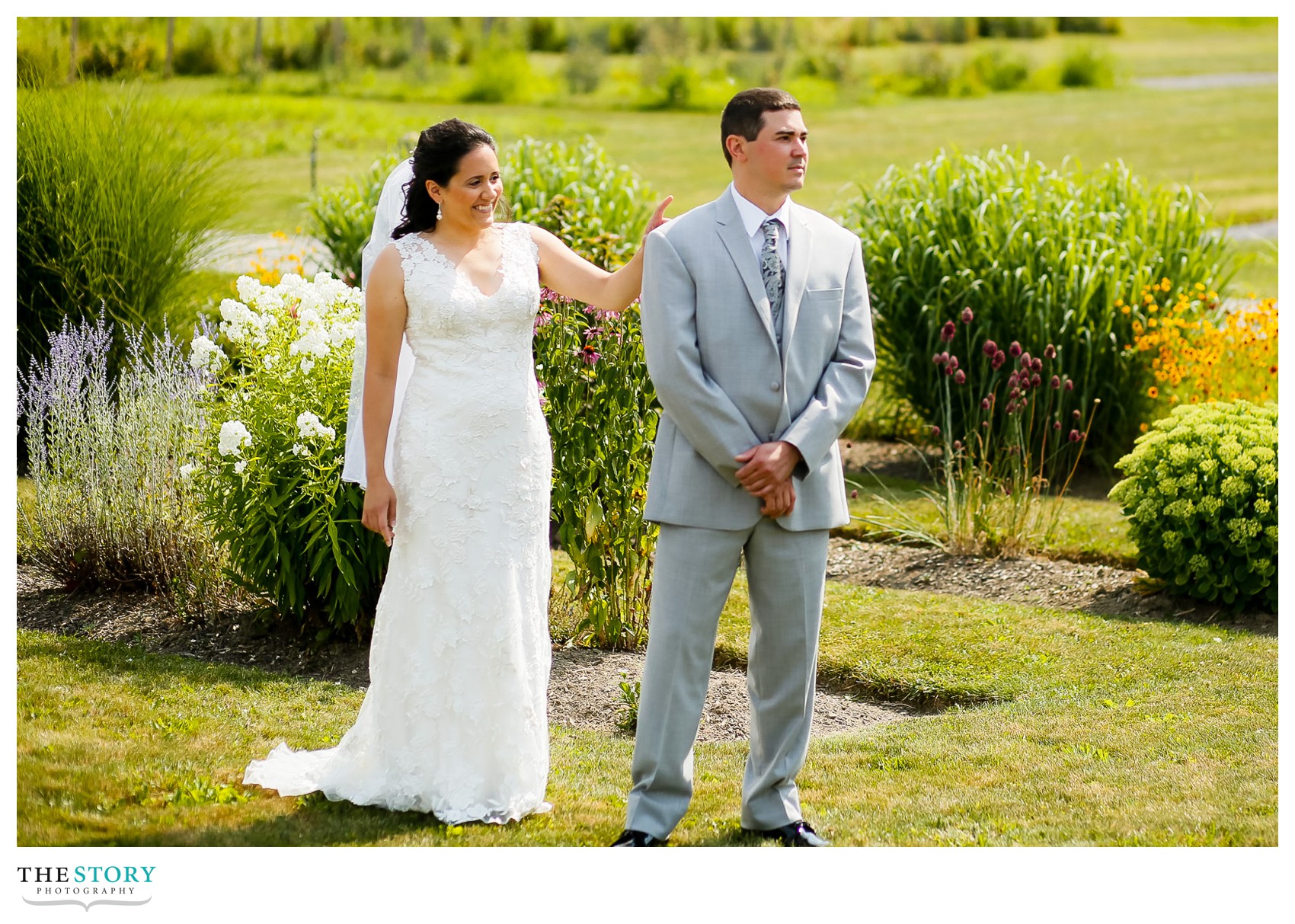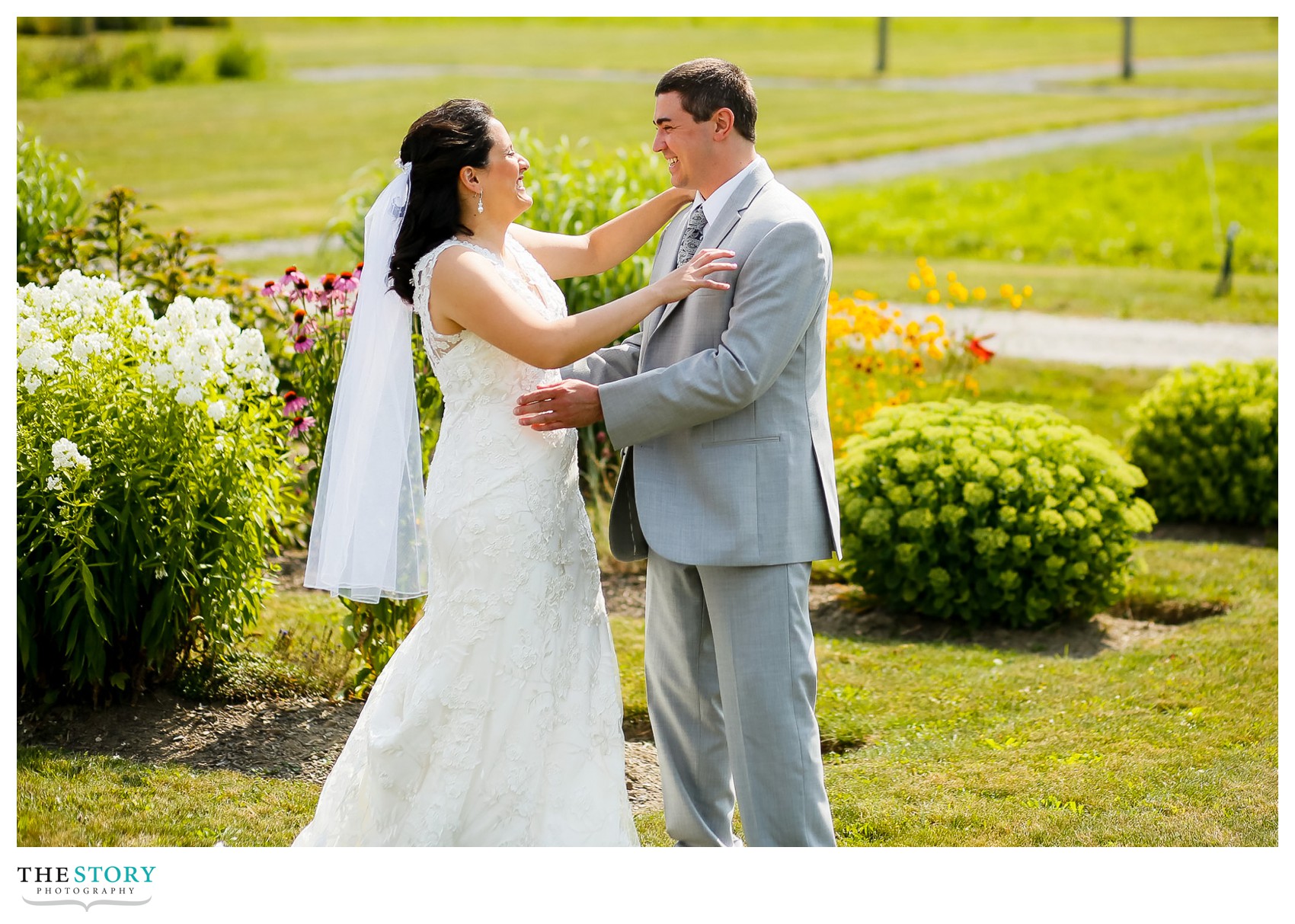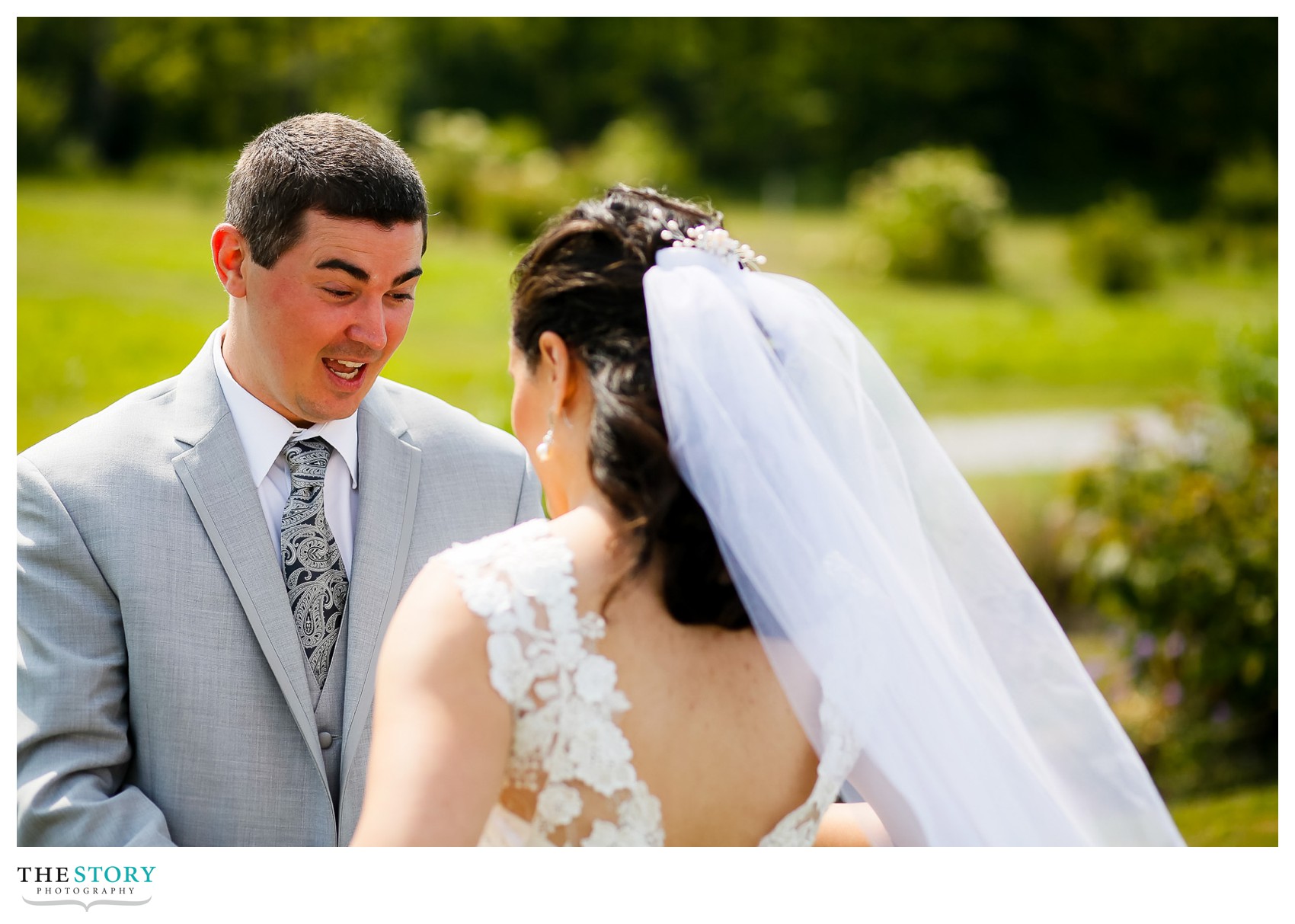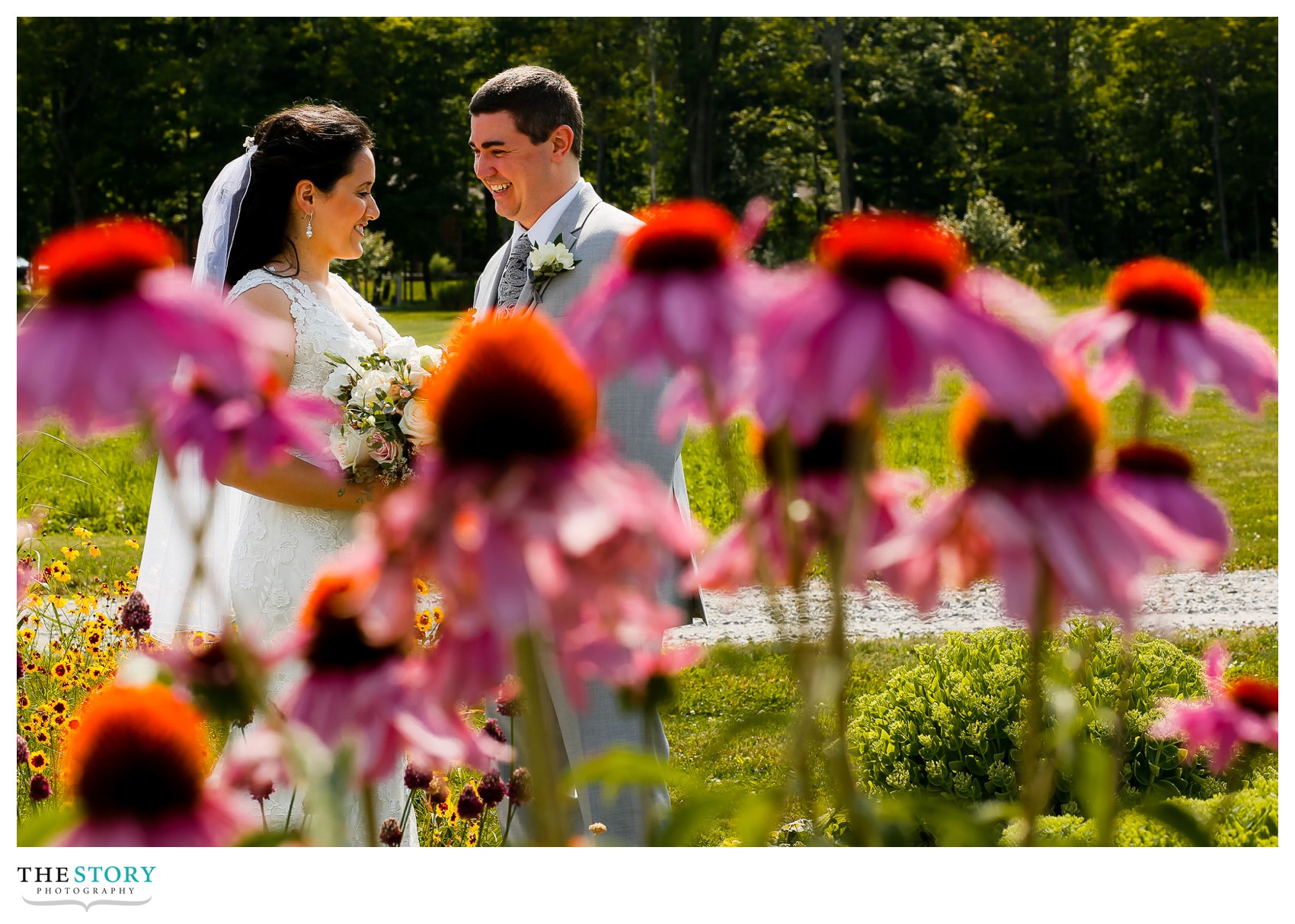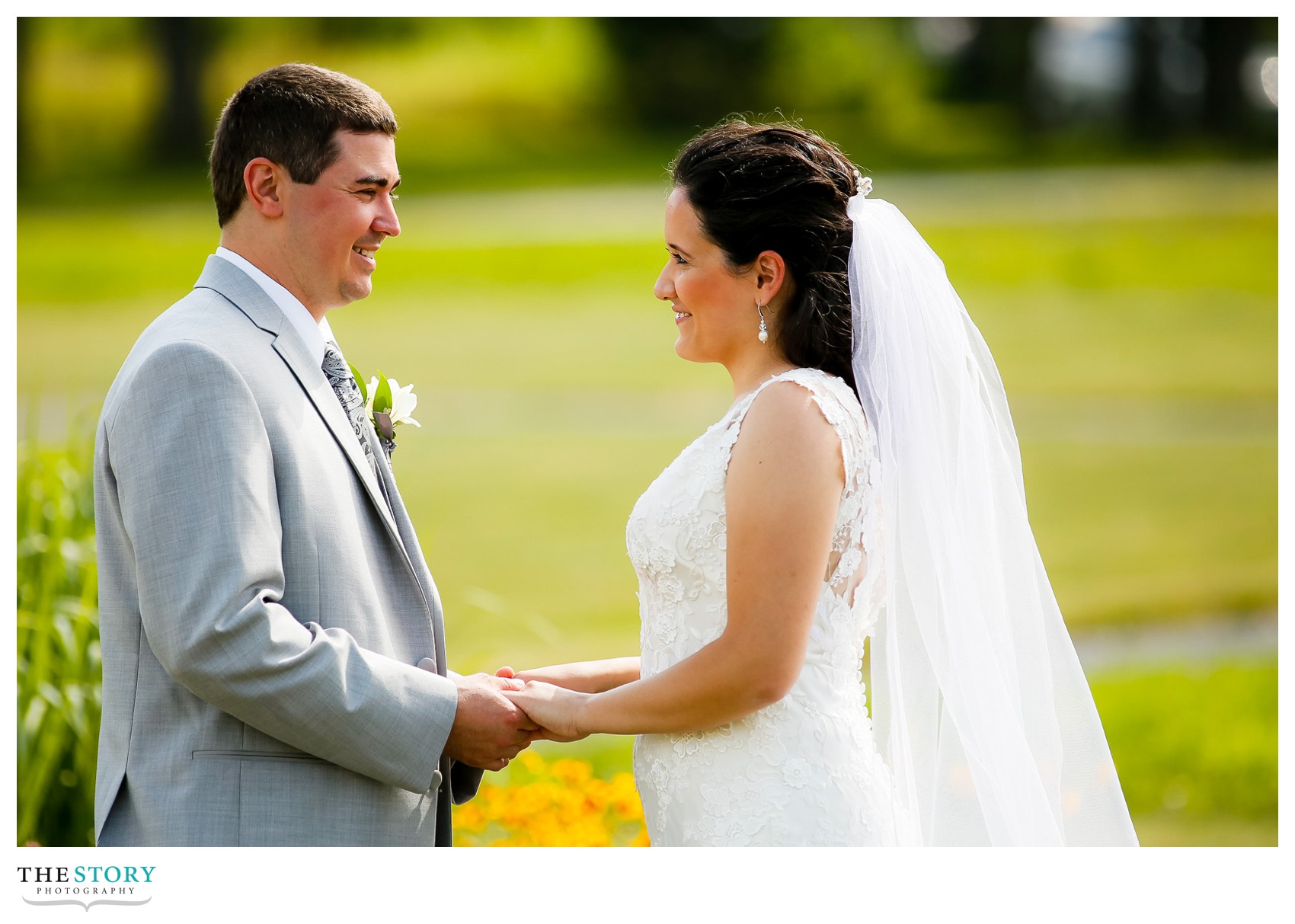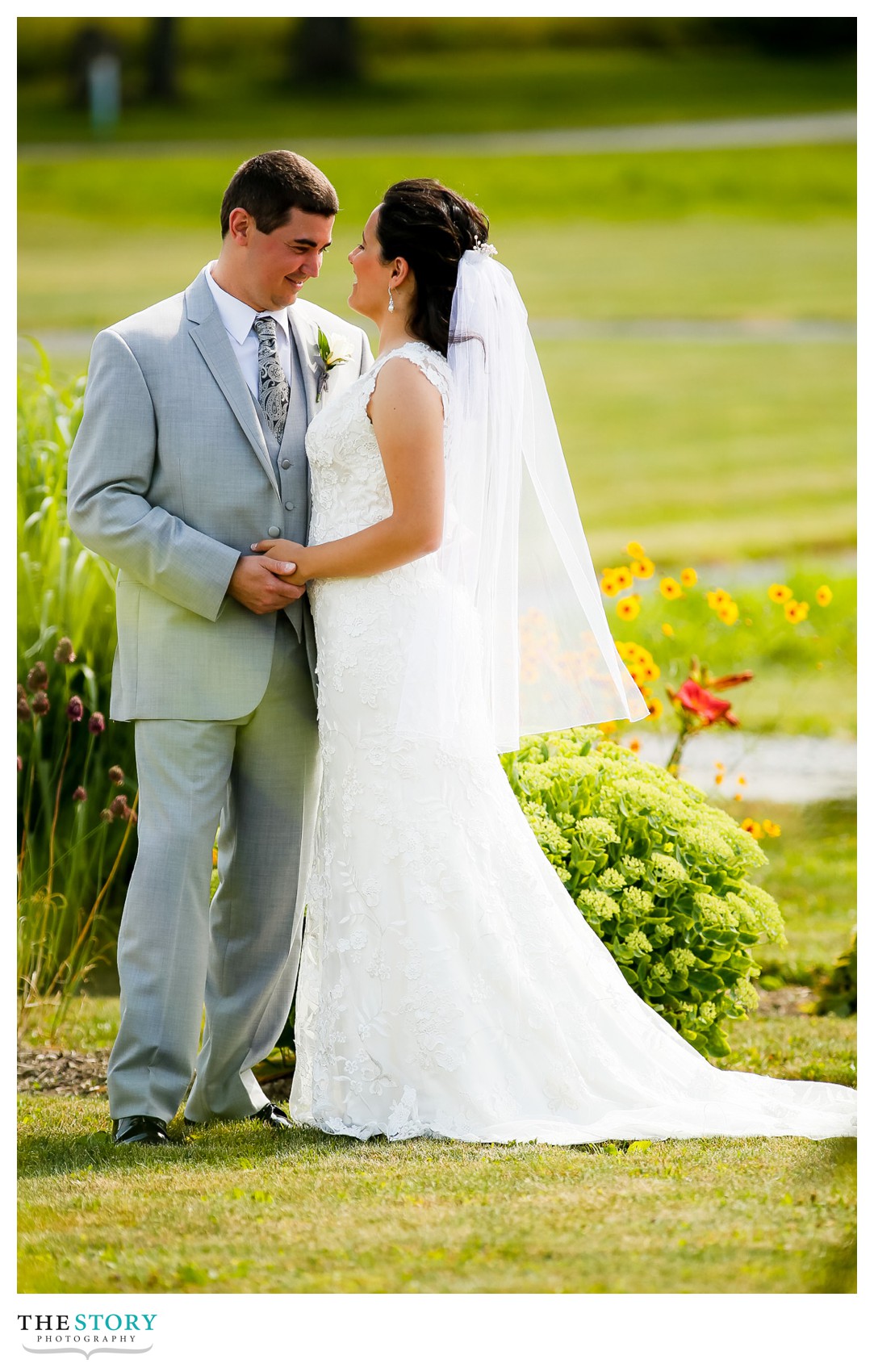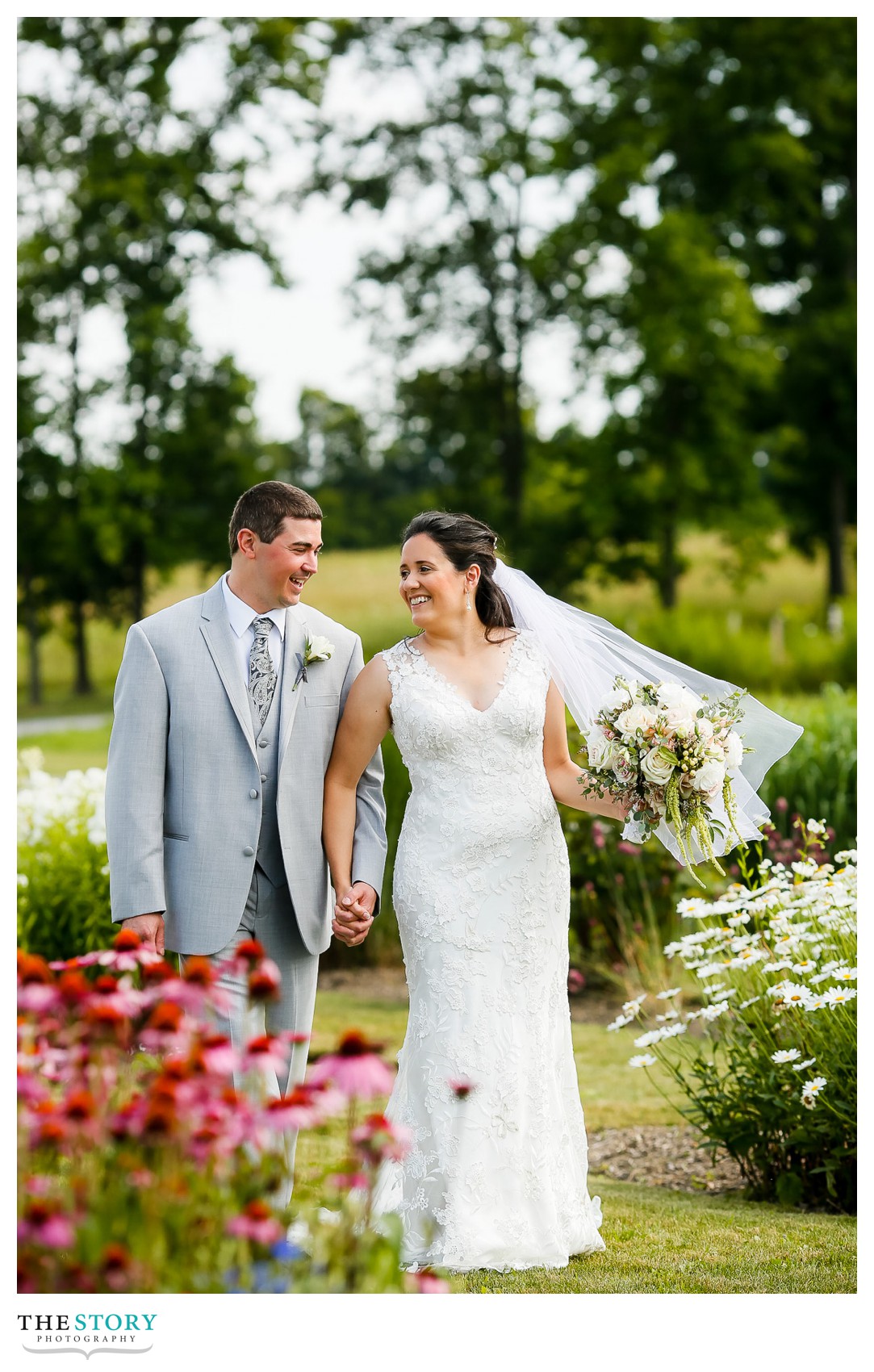 Alex's bouquet was by Backyard Garden Florist.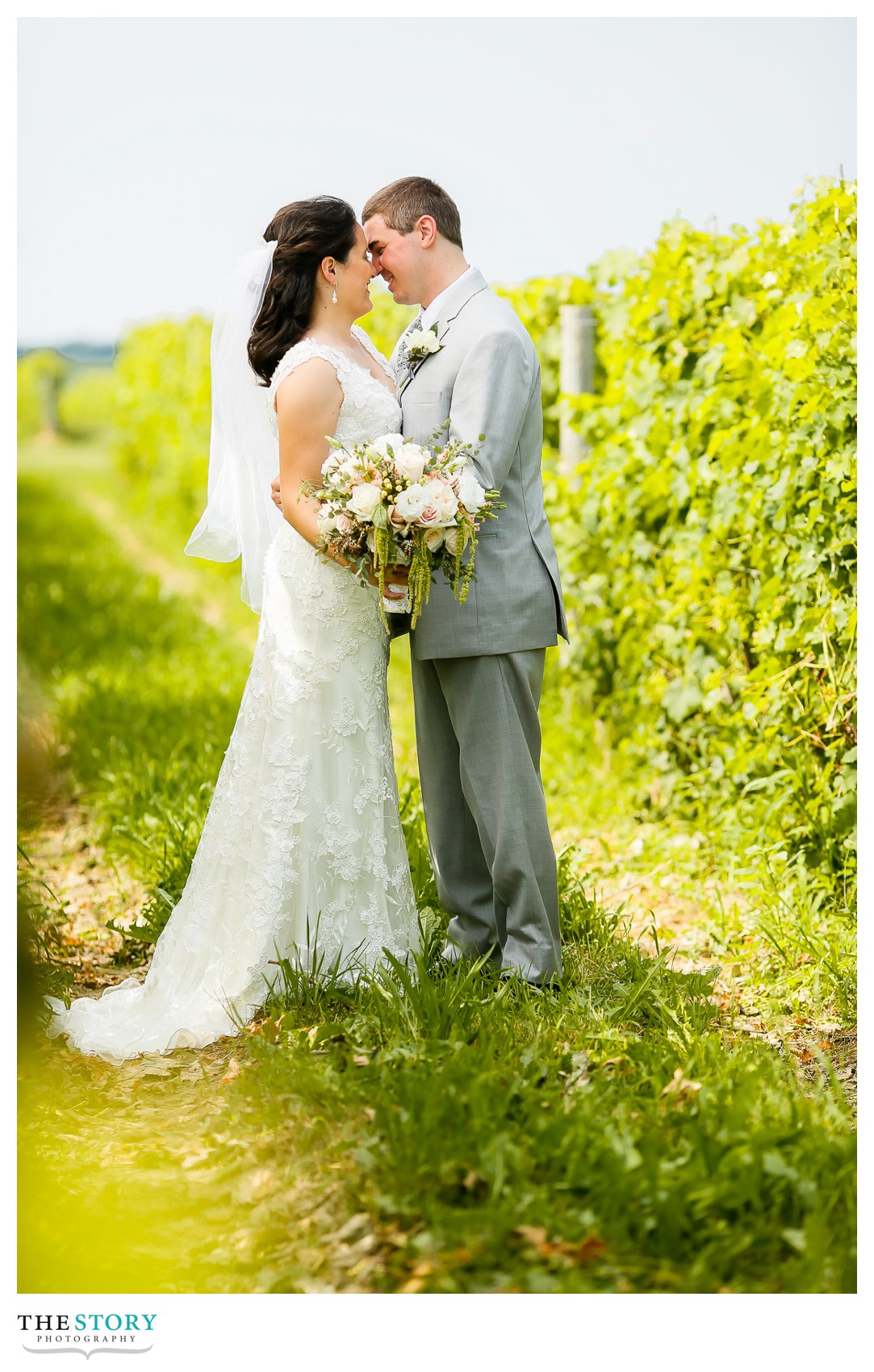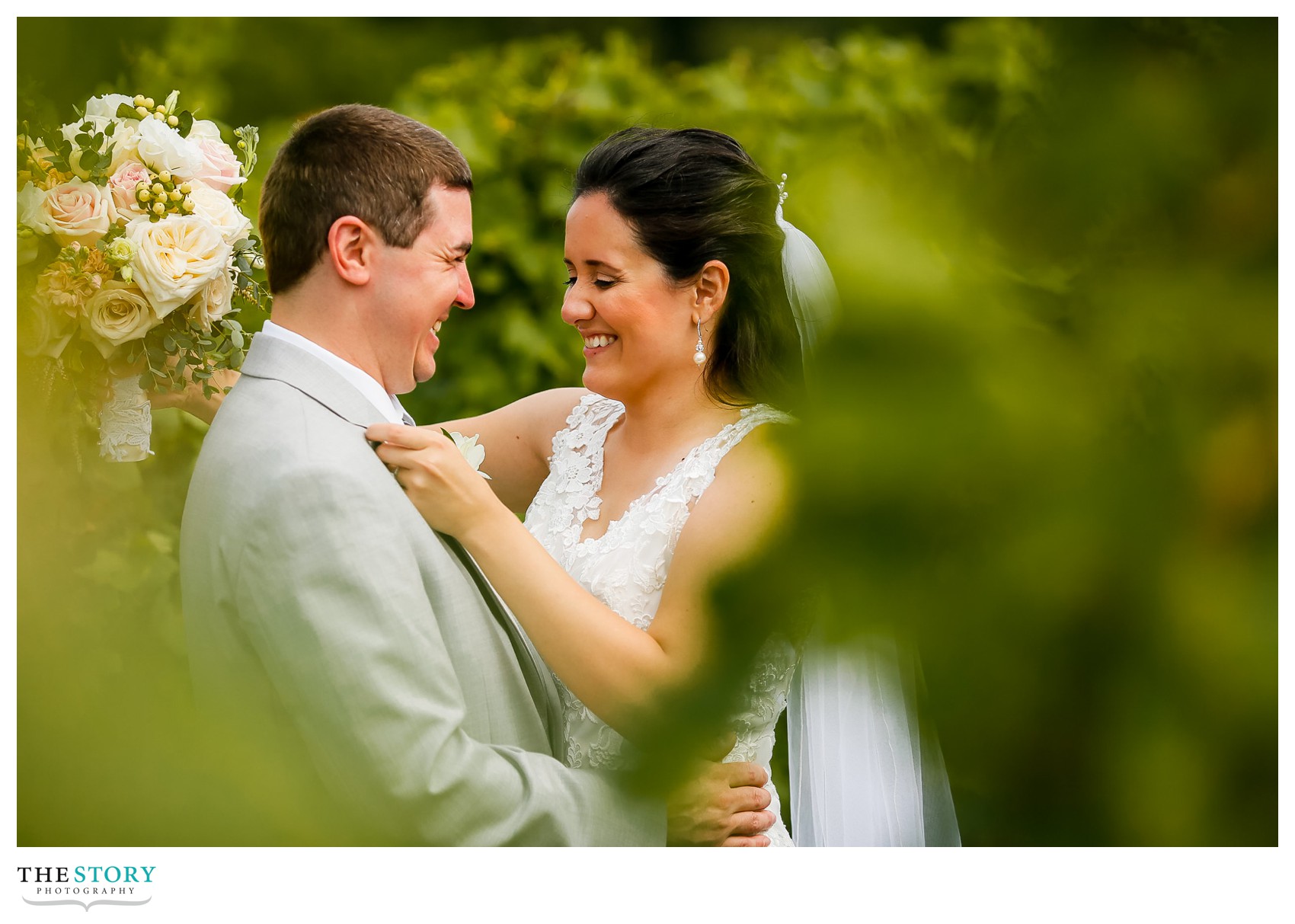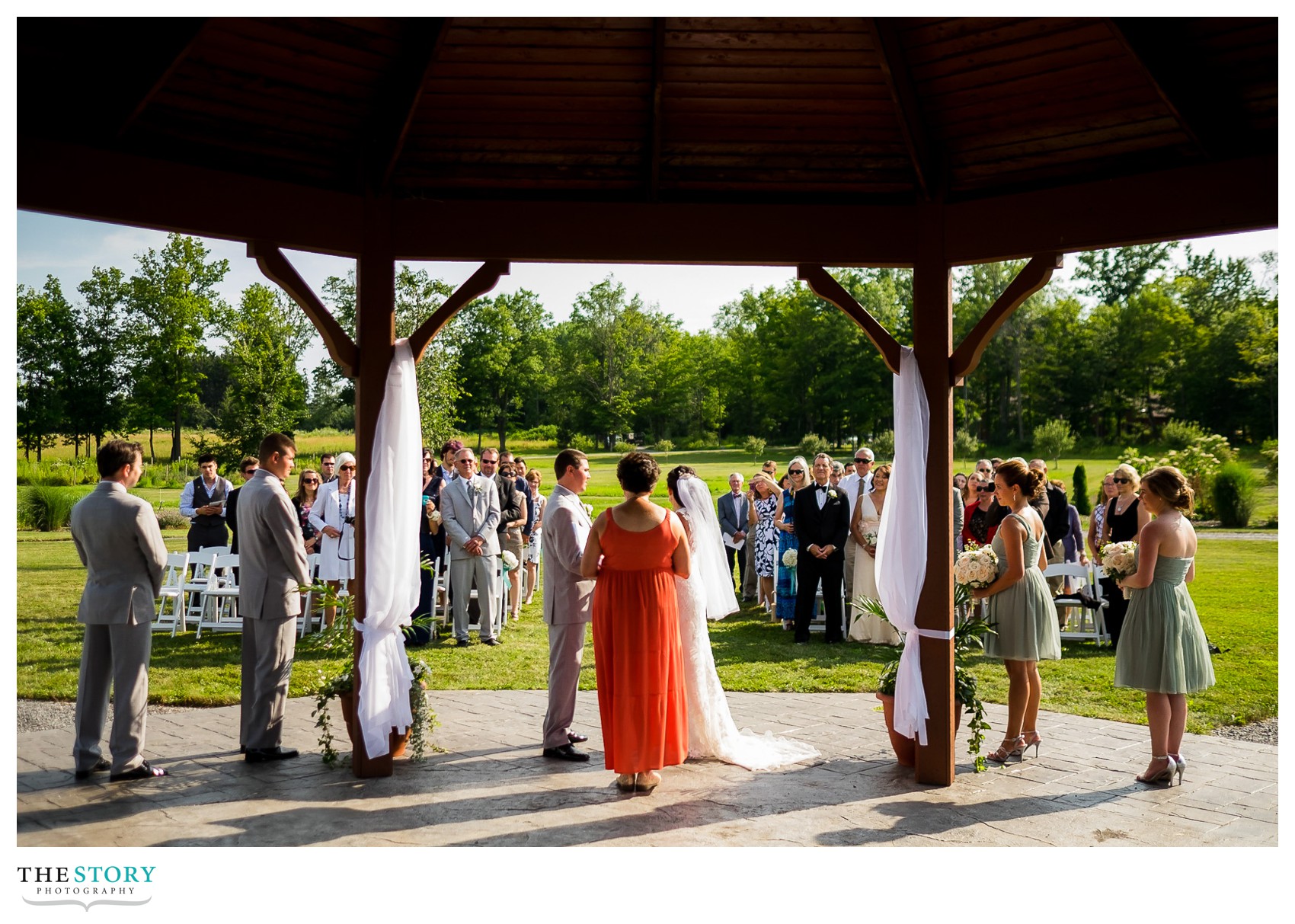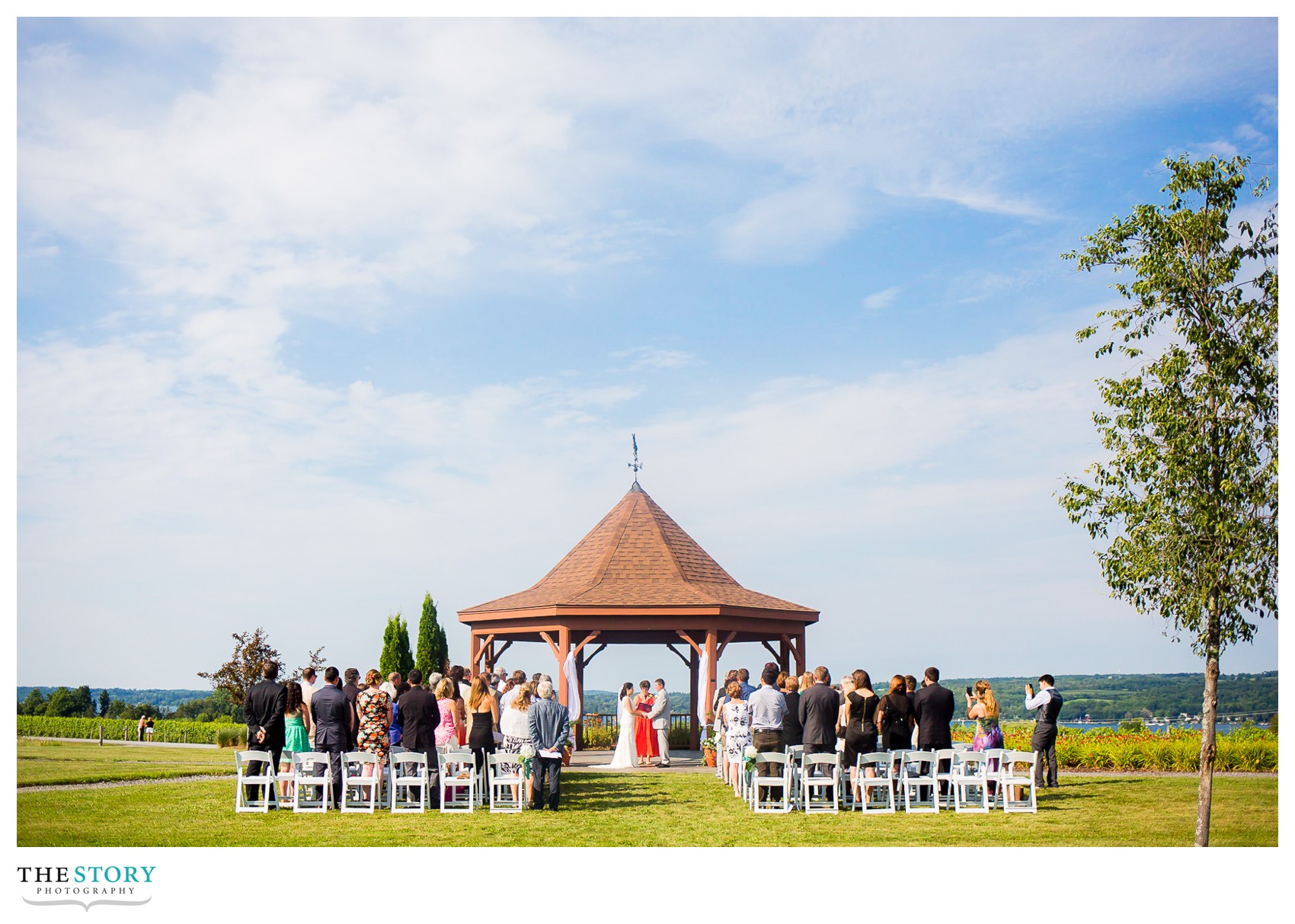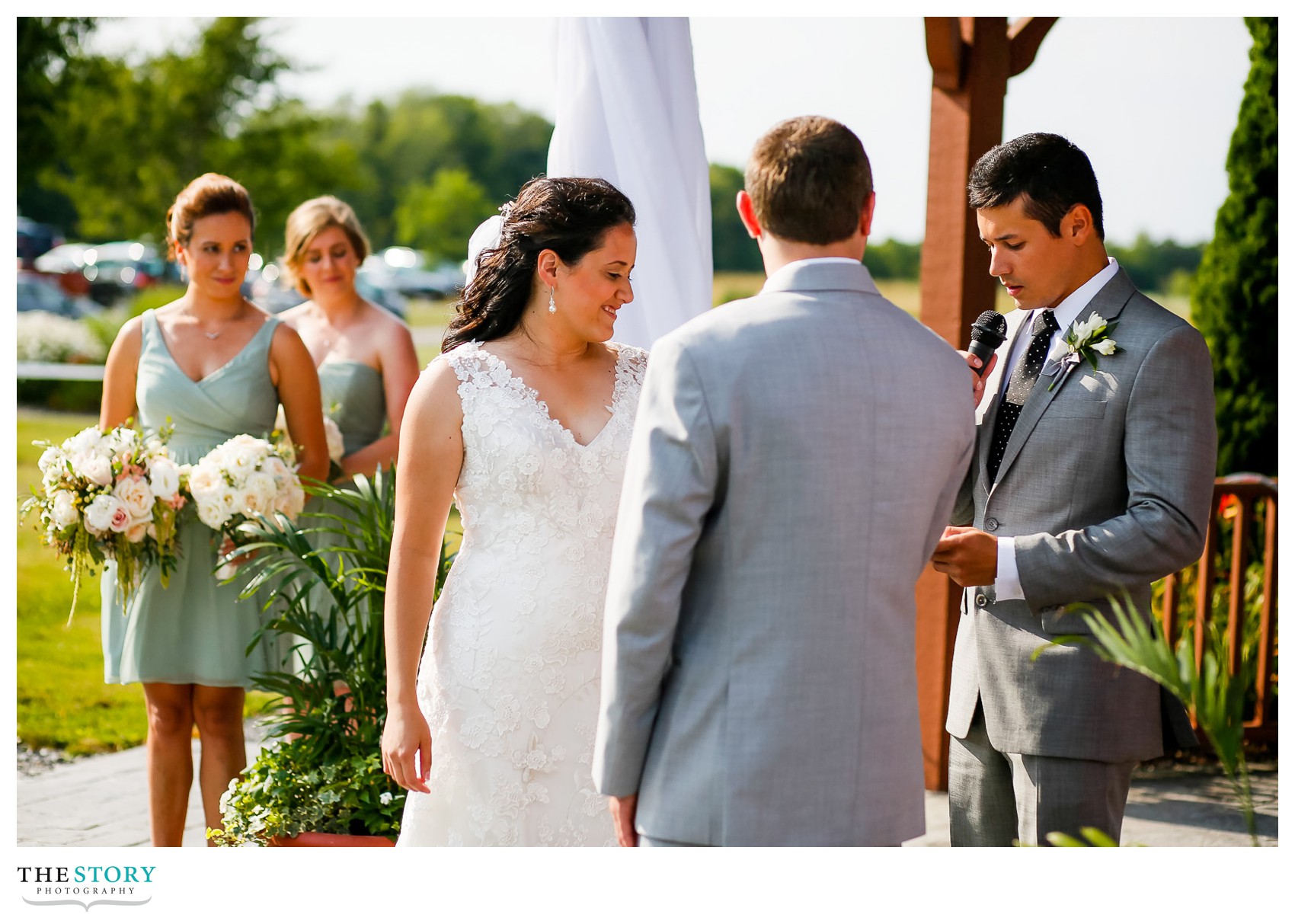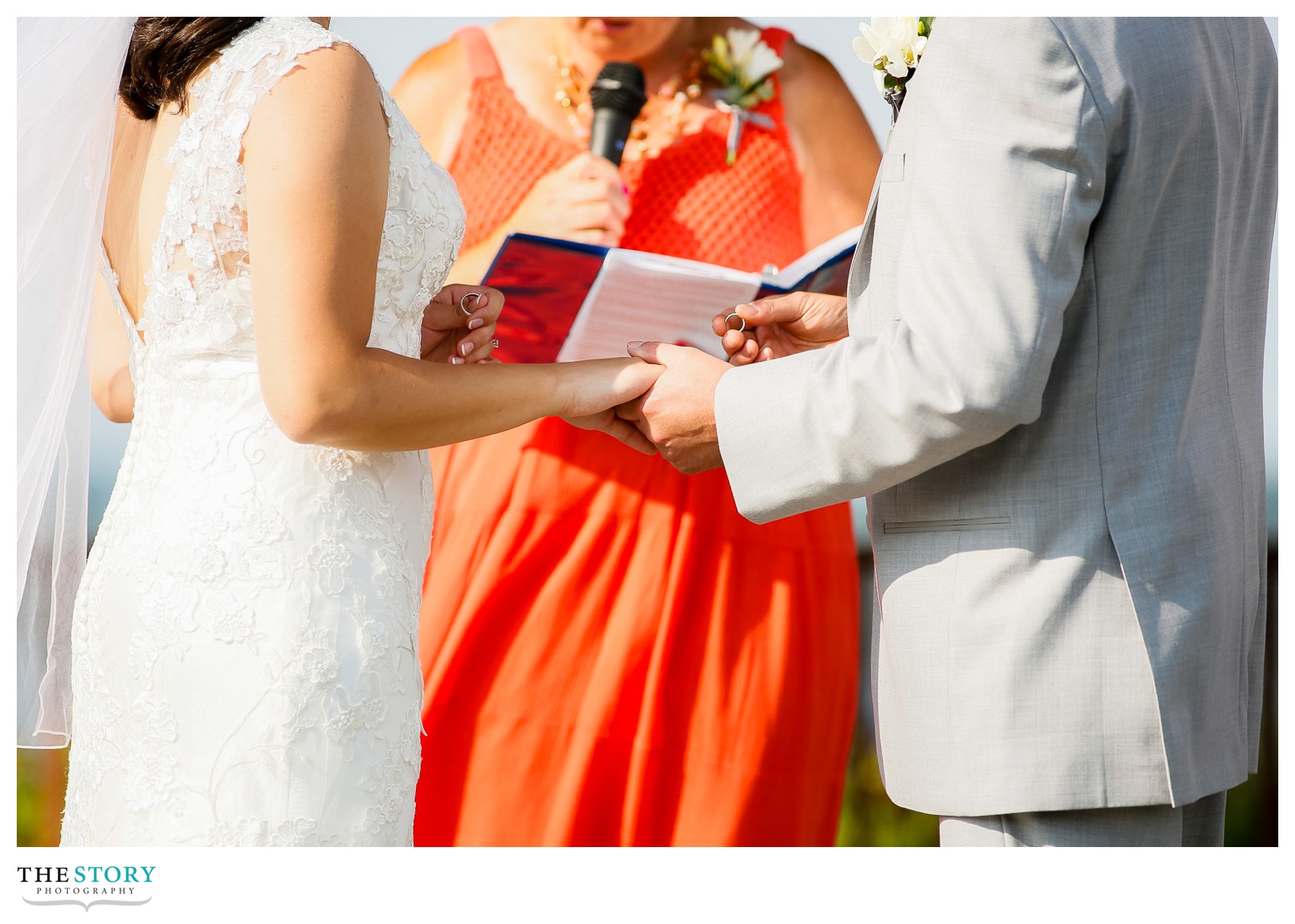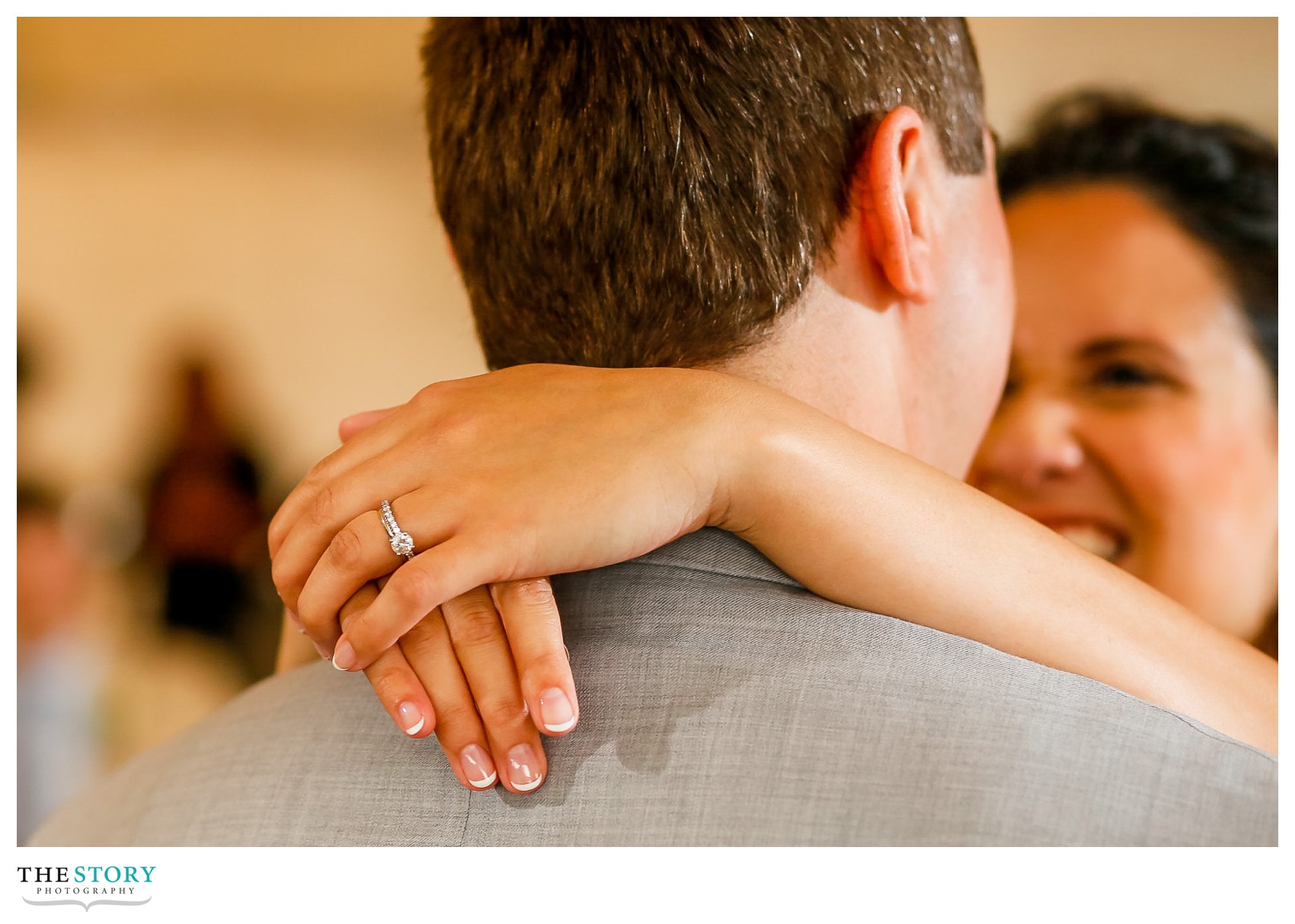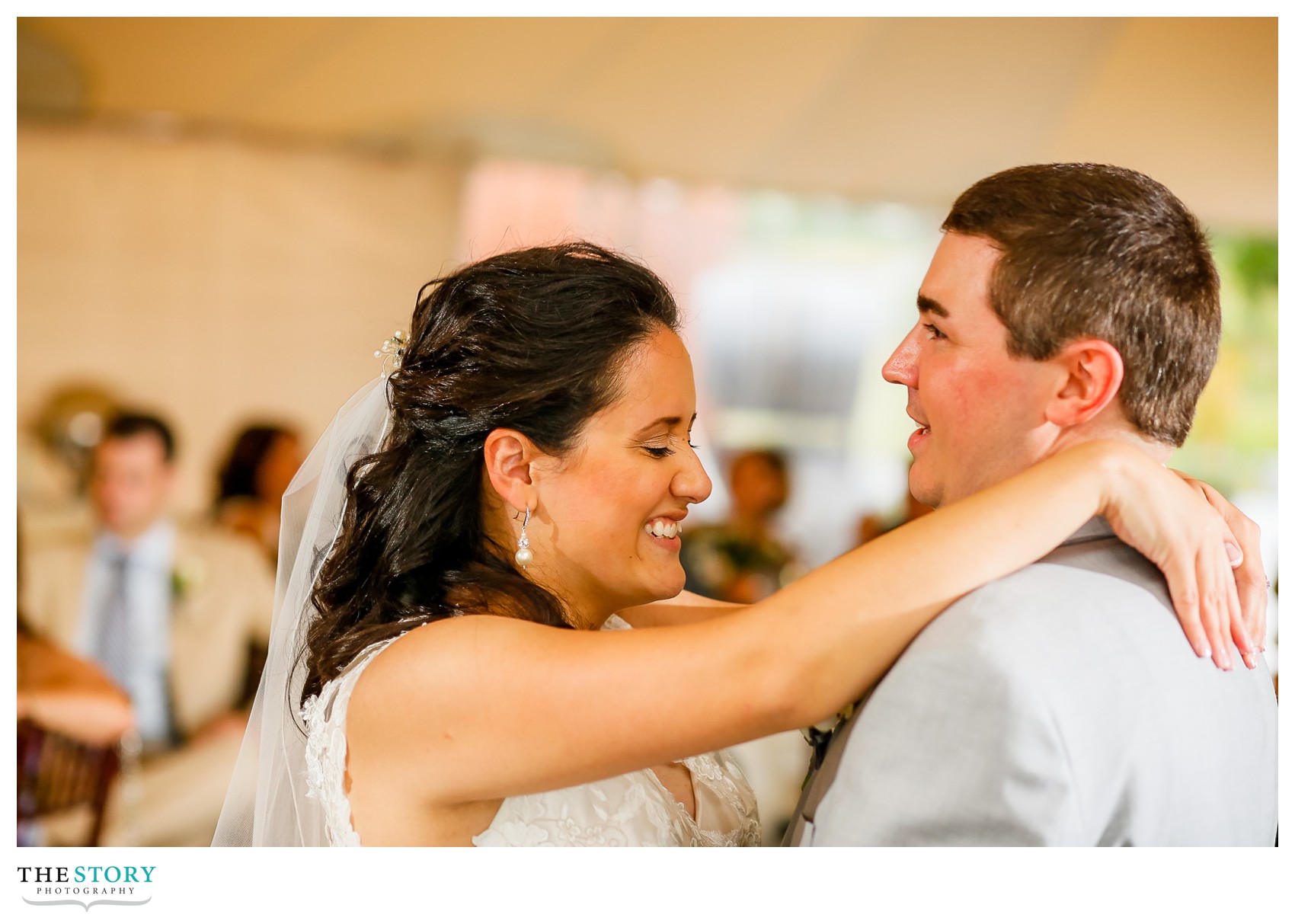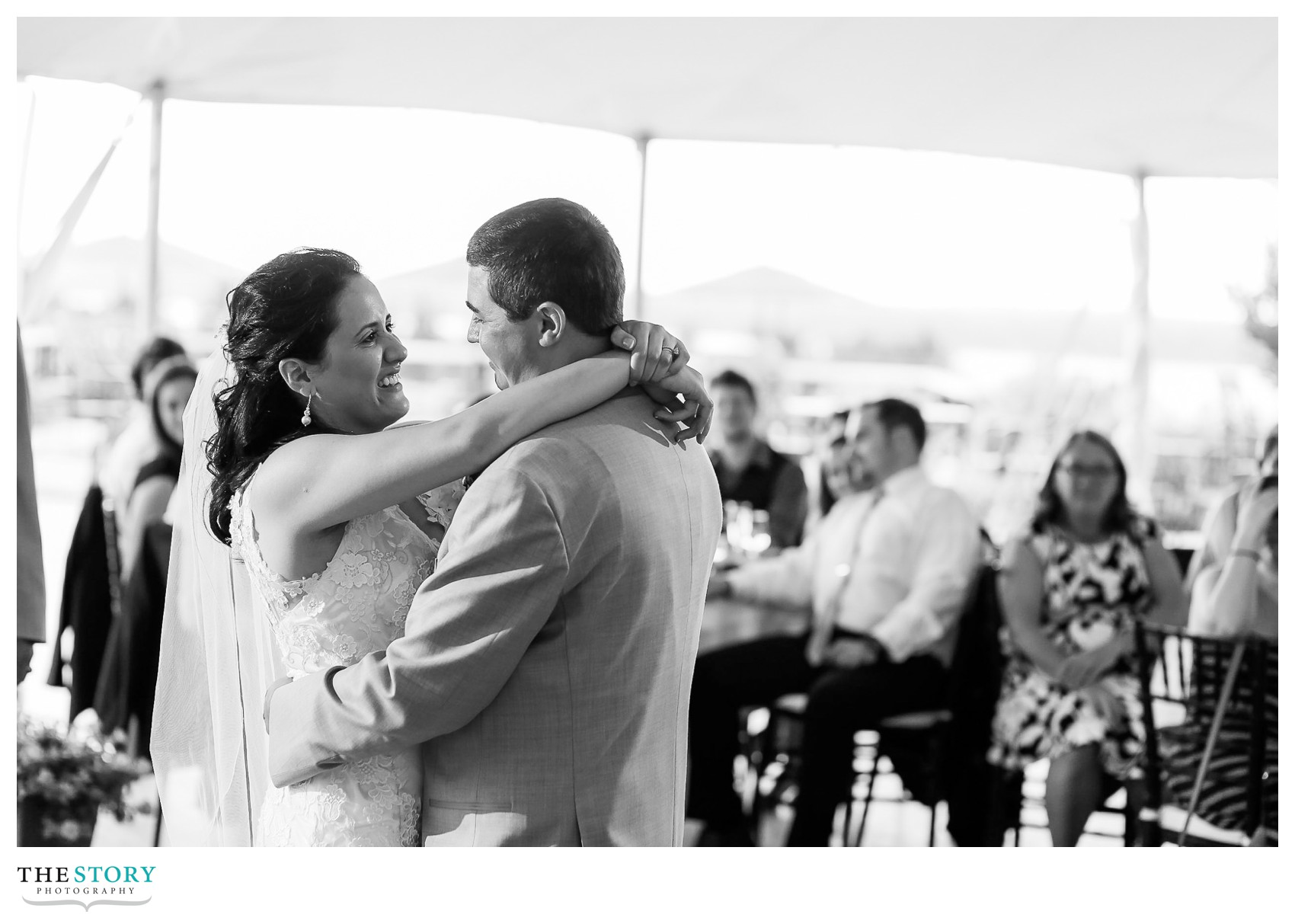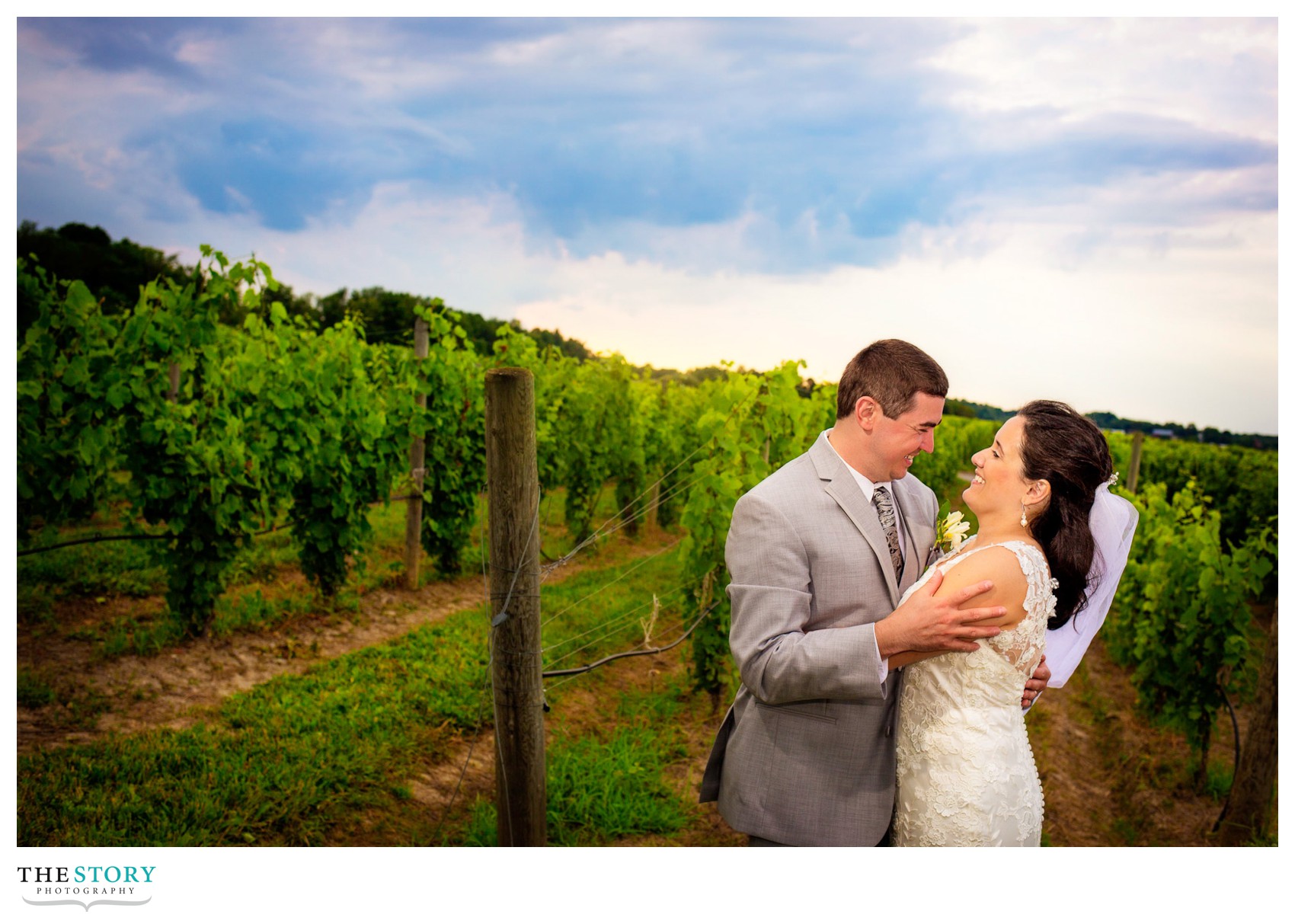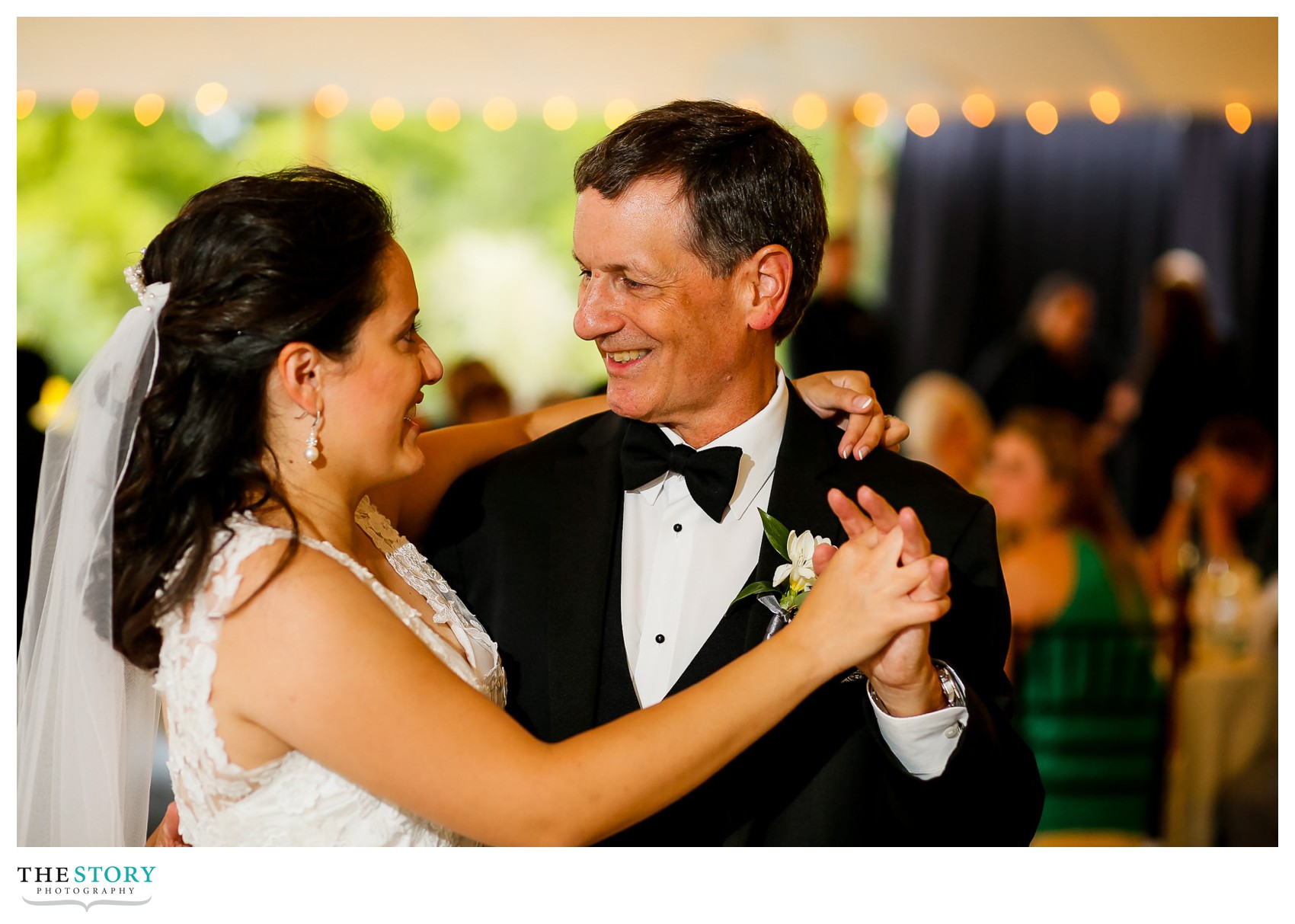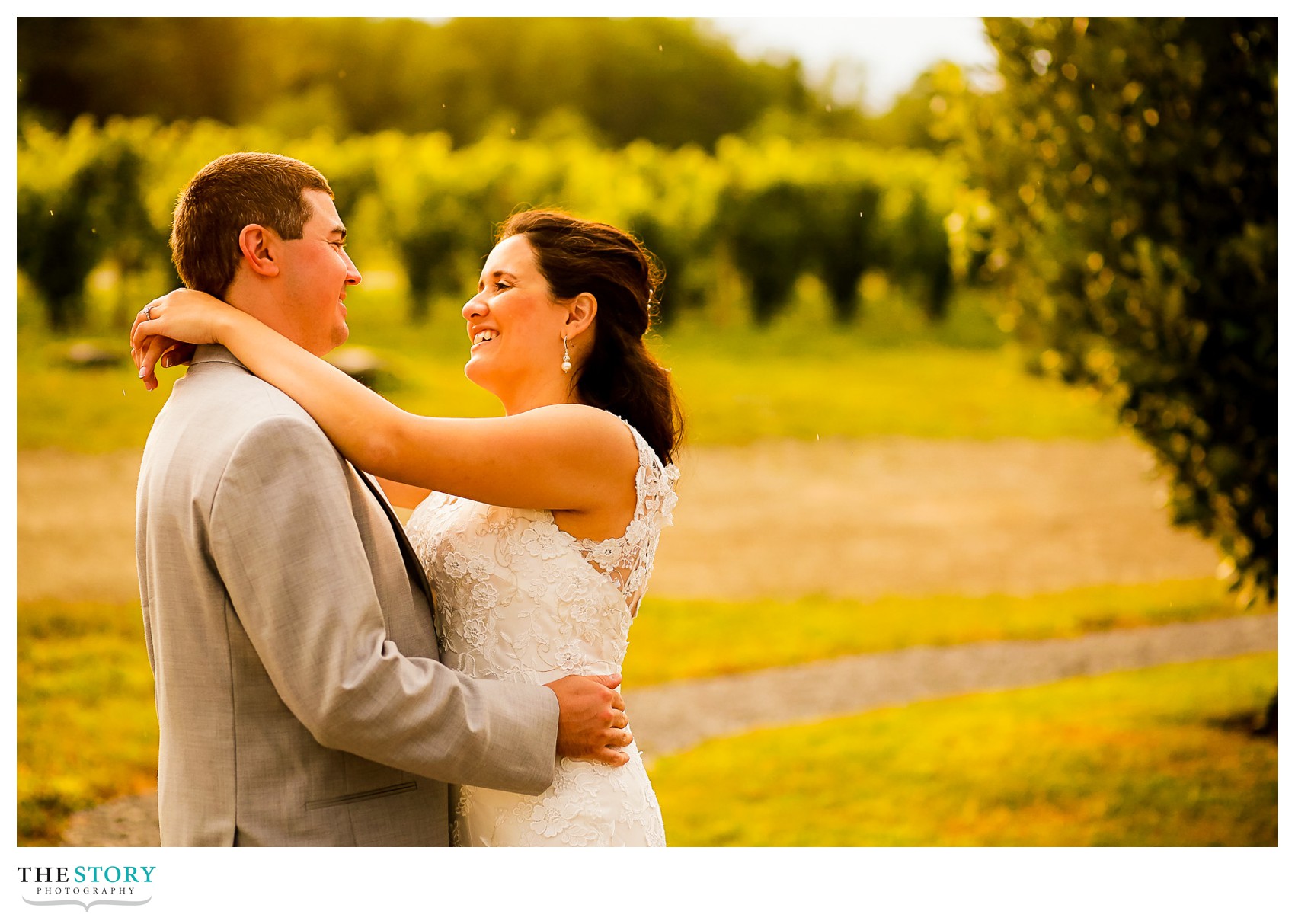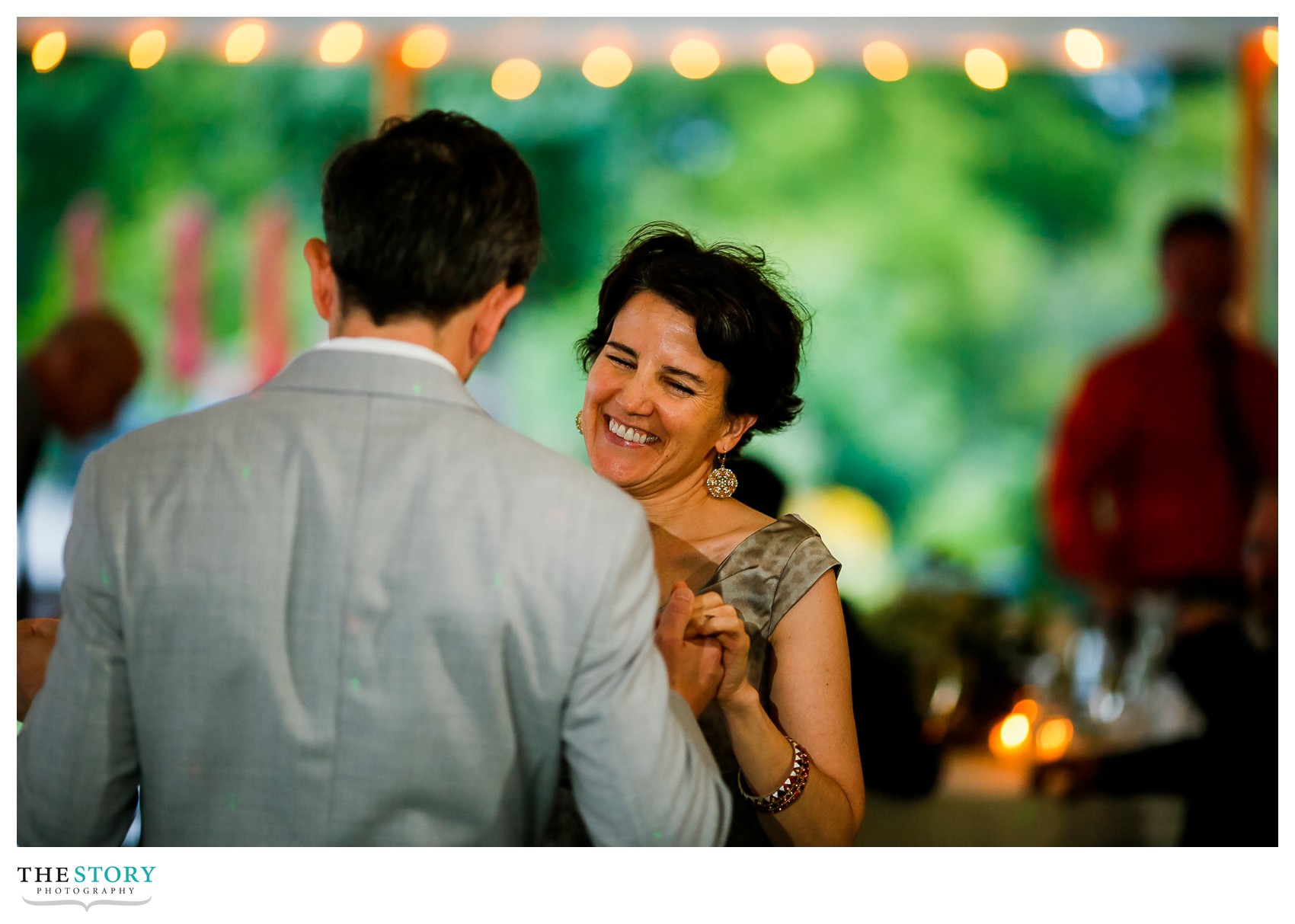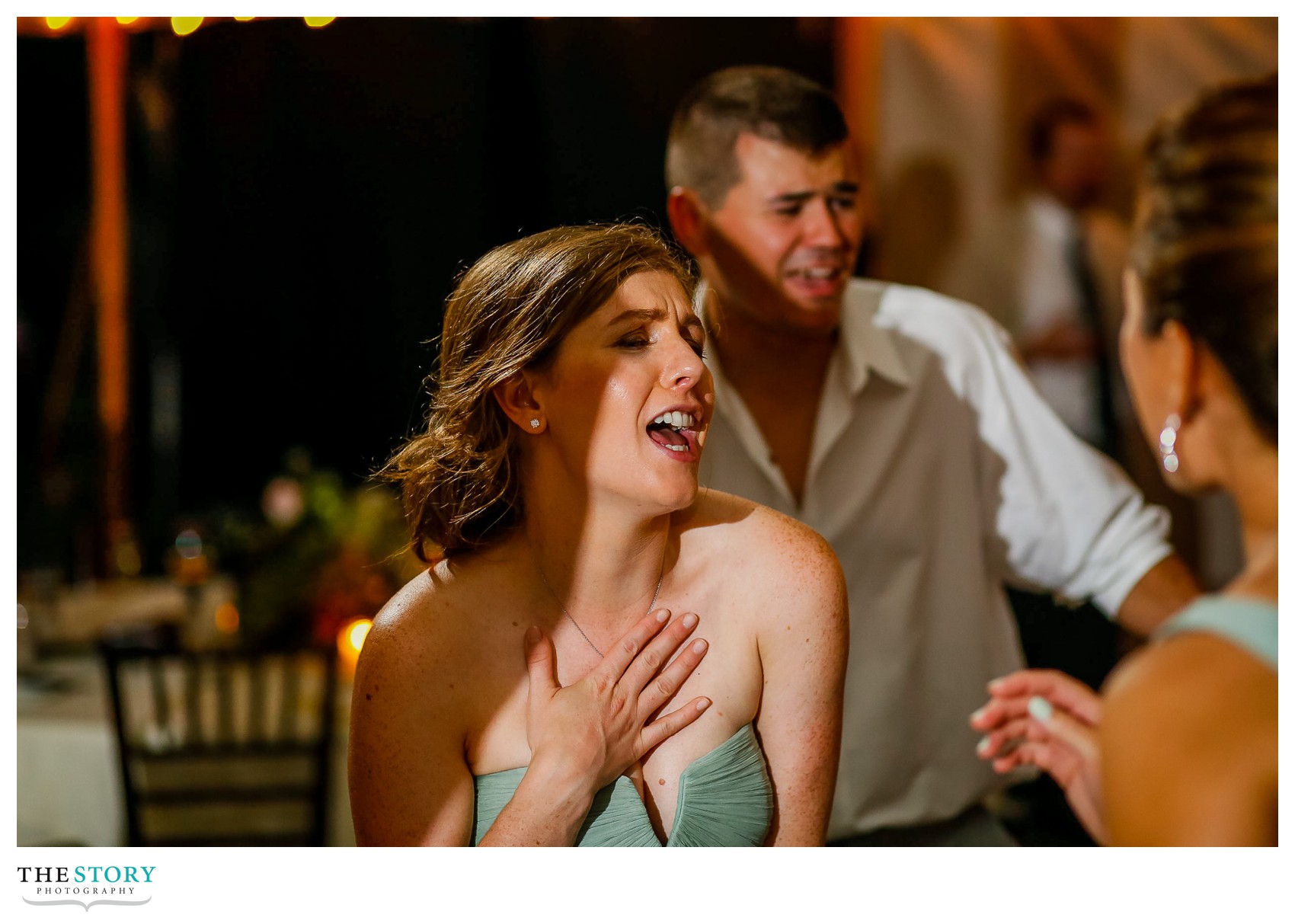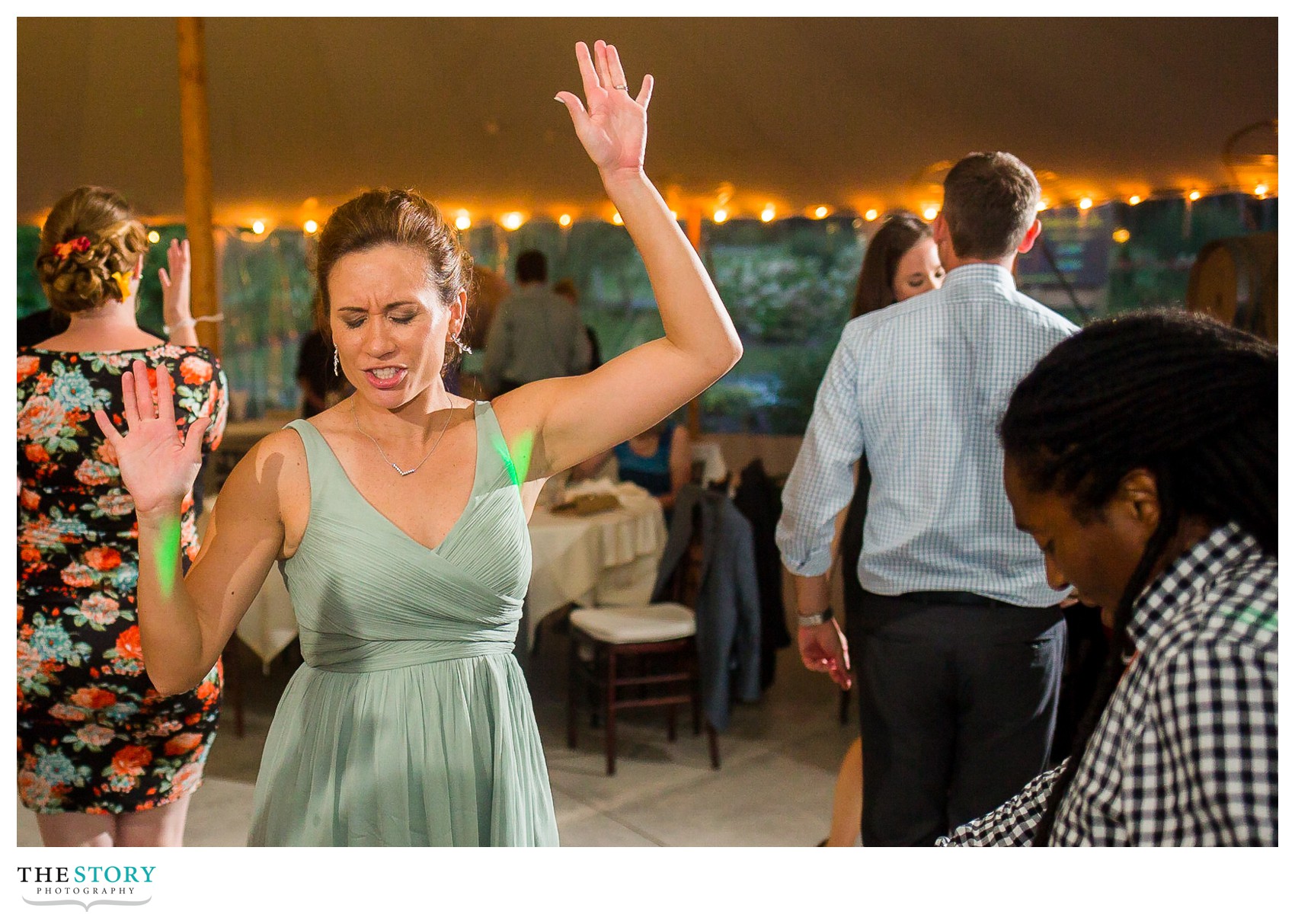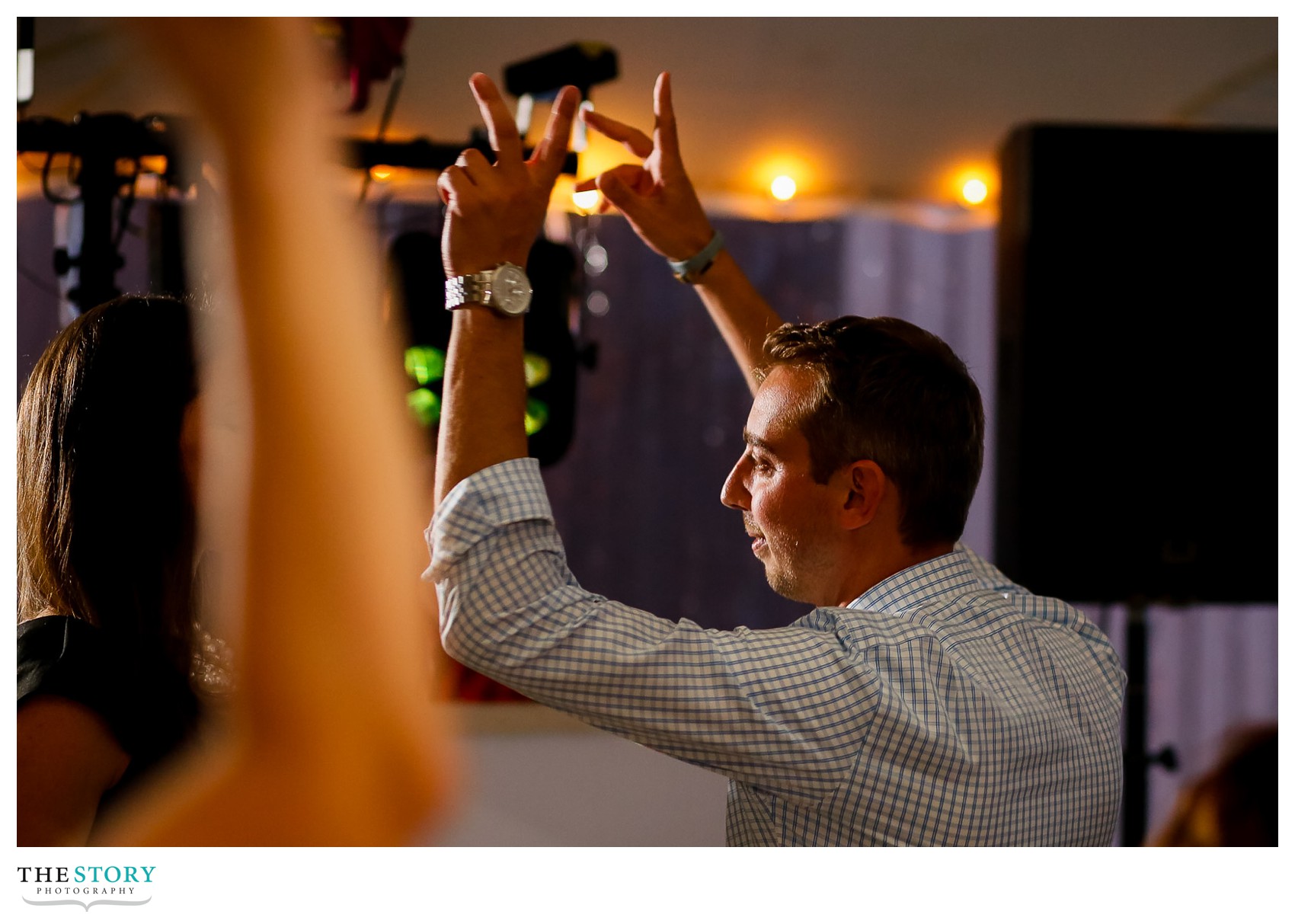 And here's where the thunderstorm rolled in!