If there is one thing that was evident in Jen & Abe's wedding day it was that there is an infectious energy of joy that they share and that they spread to those around them!  It was so much fun to be a part of the day for these two as we celebrated their wedding ceremony at St. Ann's Church in Manlius and their reception with friends and family at The Genesee Grande Hotel in Syracuse.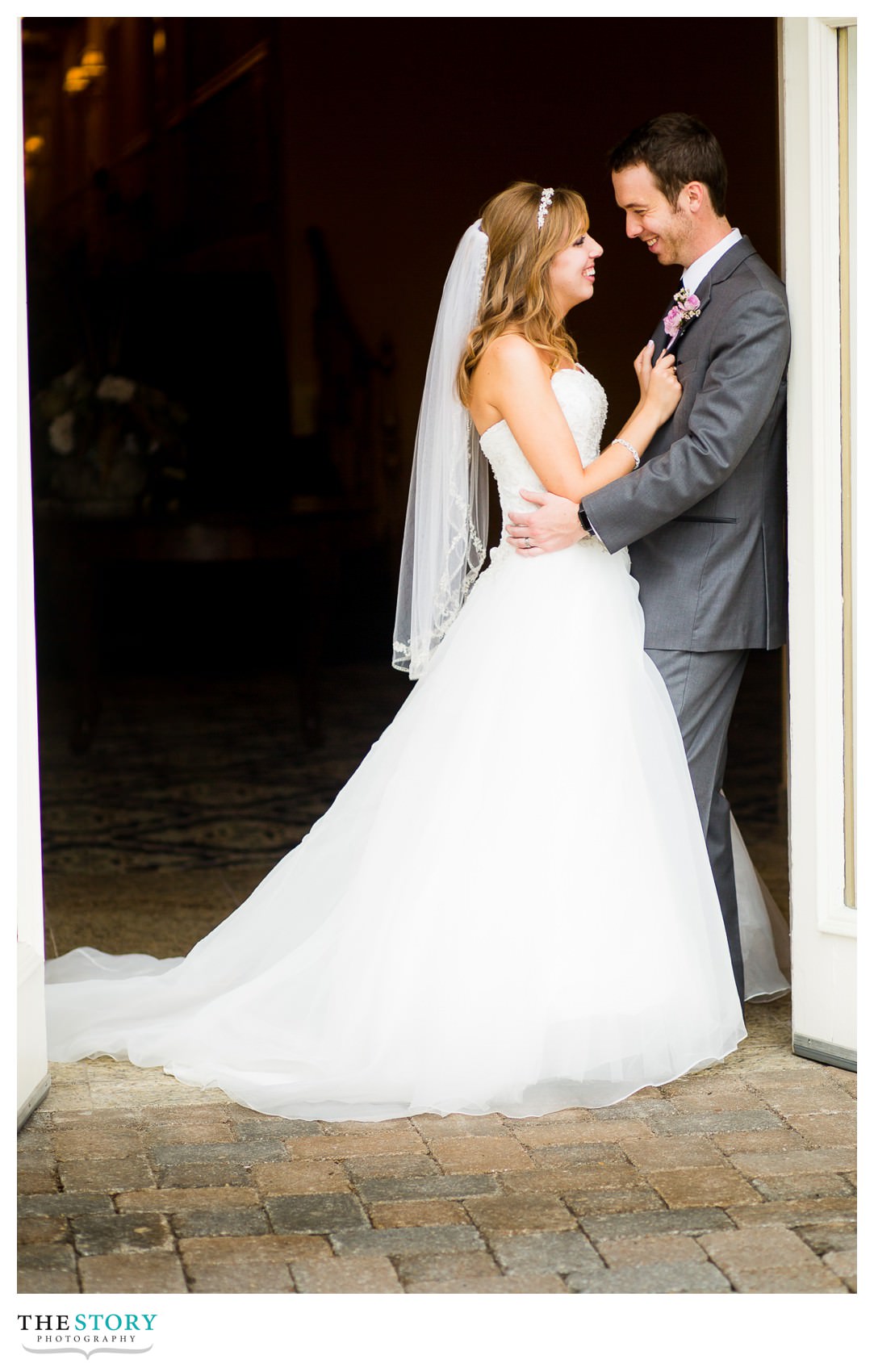 Jen got ready at home with the help of her friend, Christina, from C.W. Gorgeous!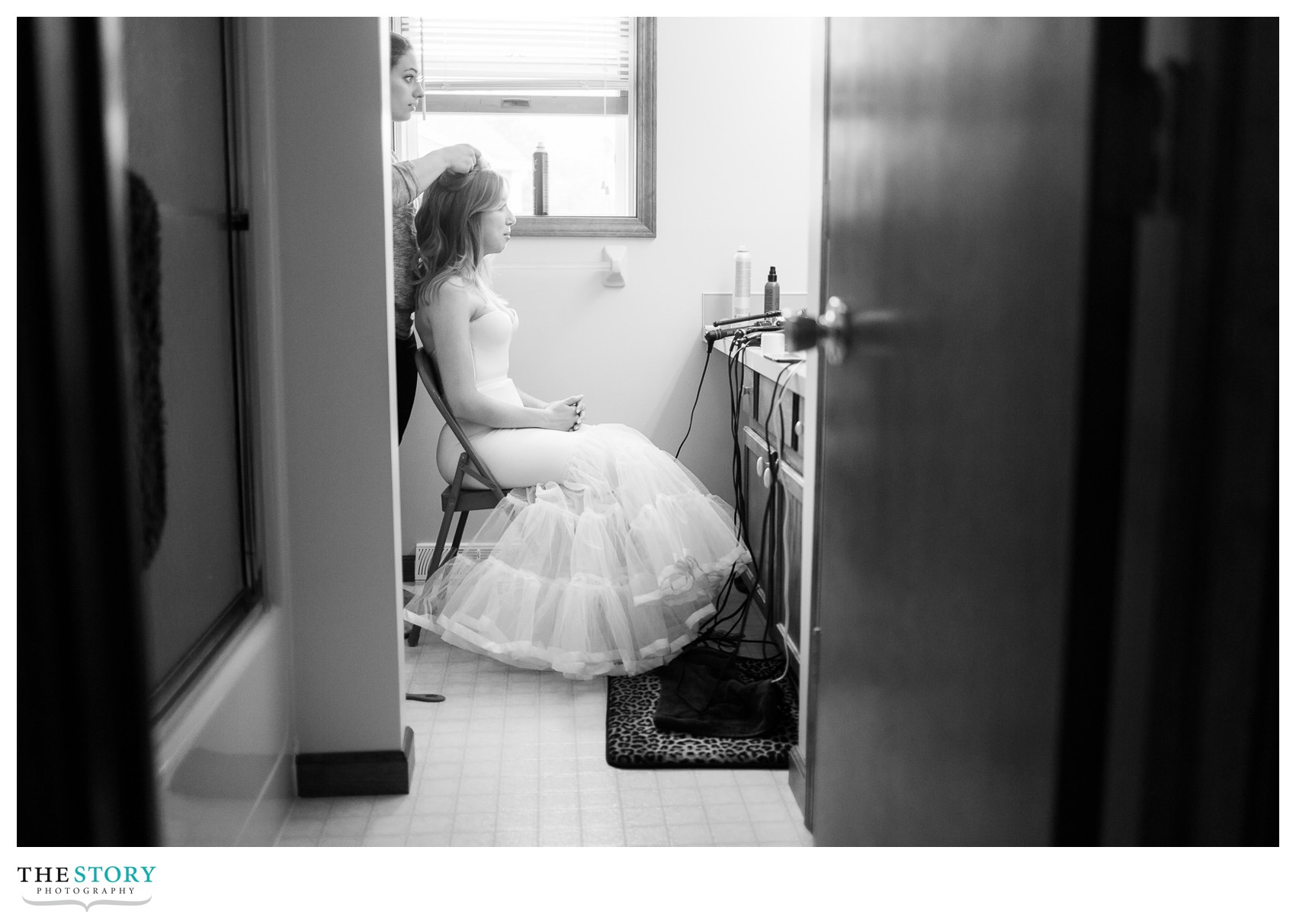 This little flower girl, Emma, knew exactly what to do in the middle of the hustle and bustle of all of the women getting ready!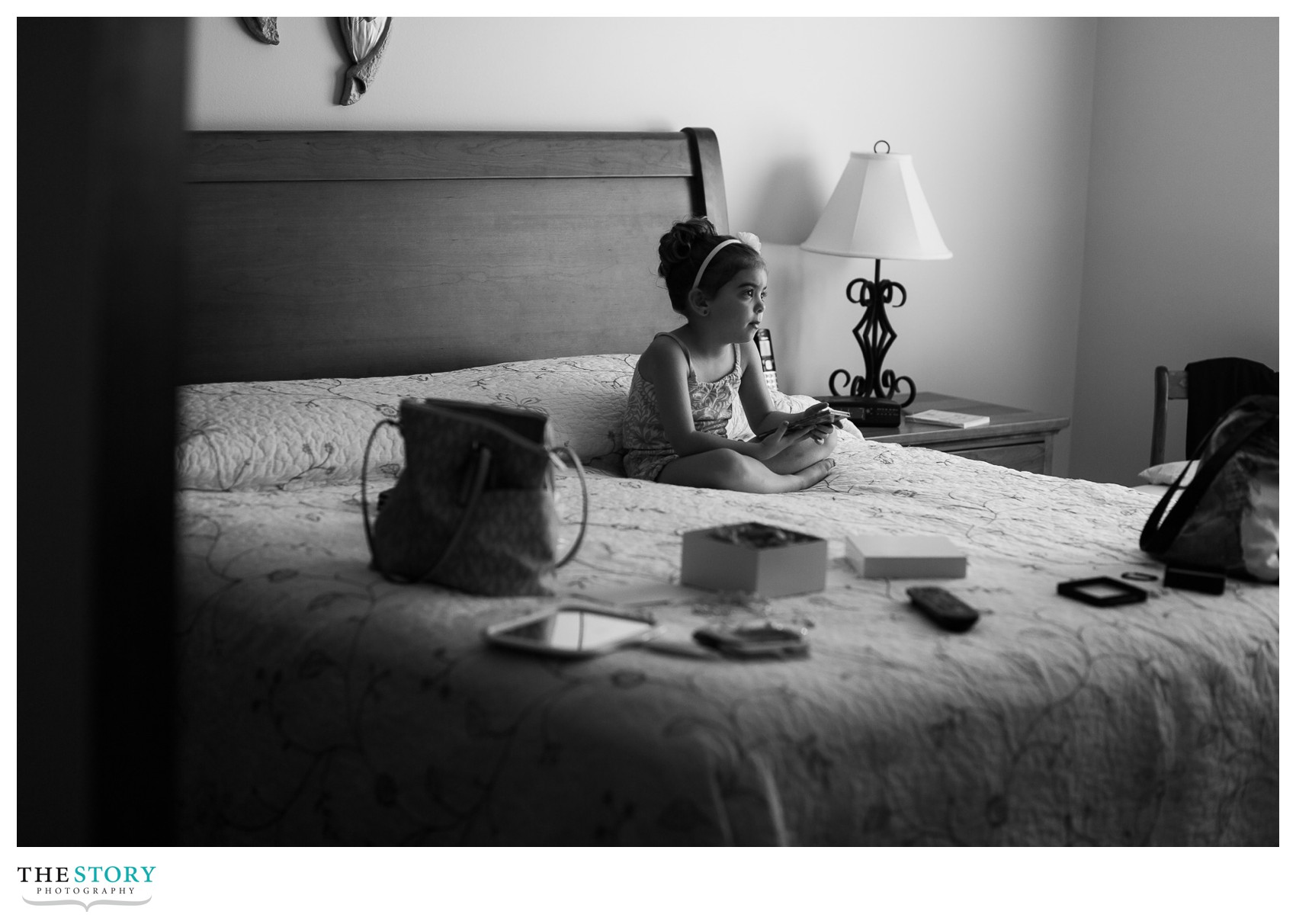 And how could I resist this moment after Emma was all ready for the big ceremony when she was just admiring Jen's dress?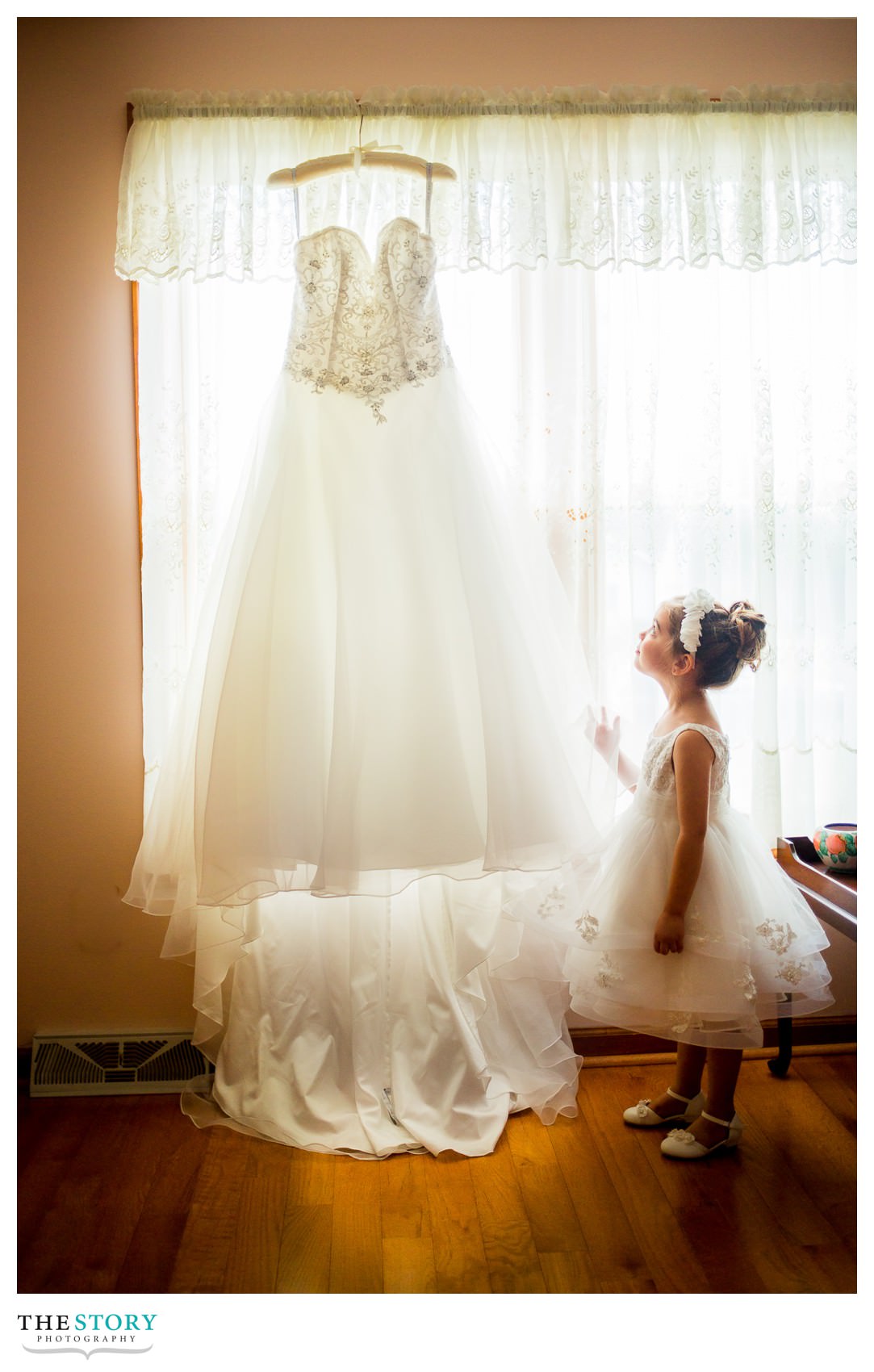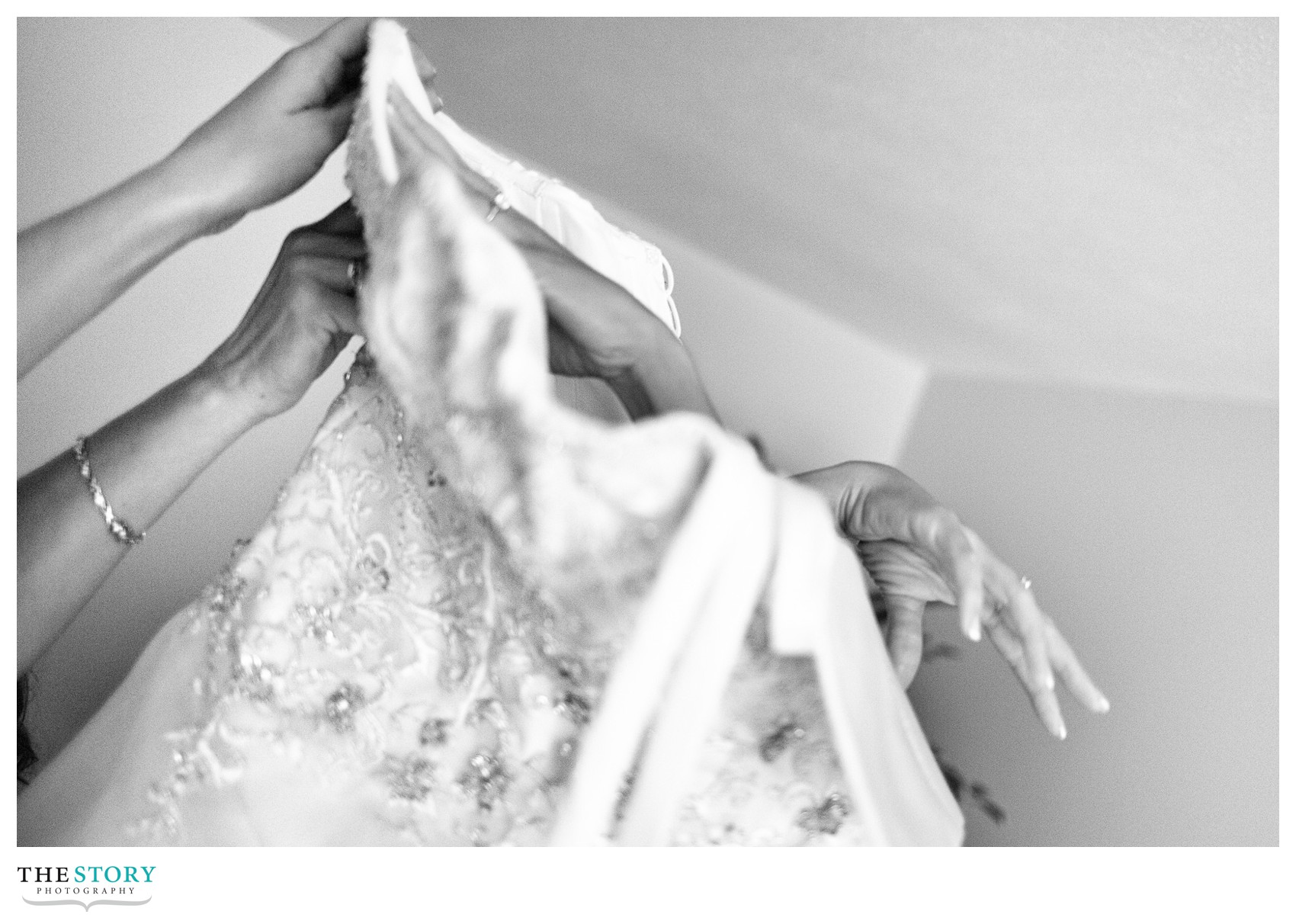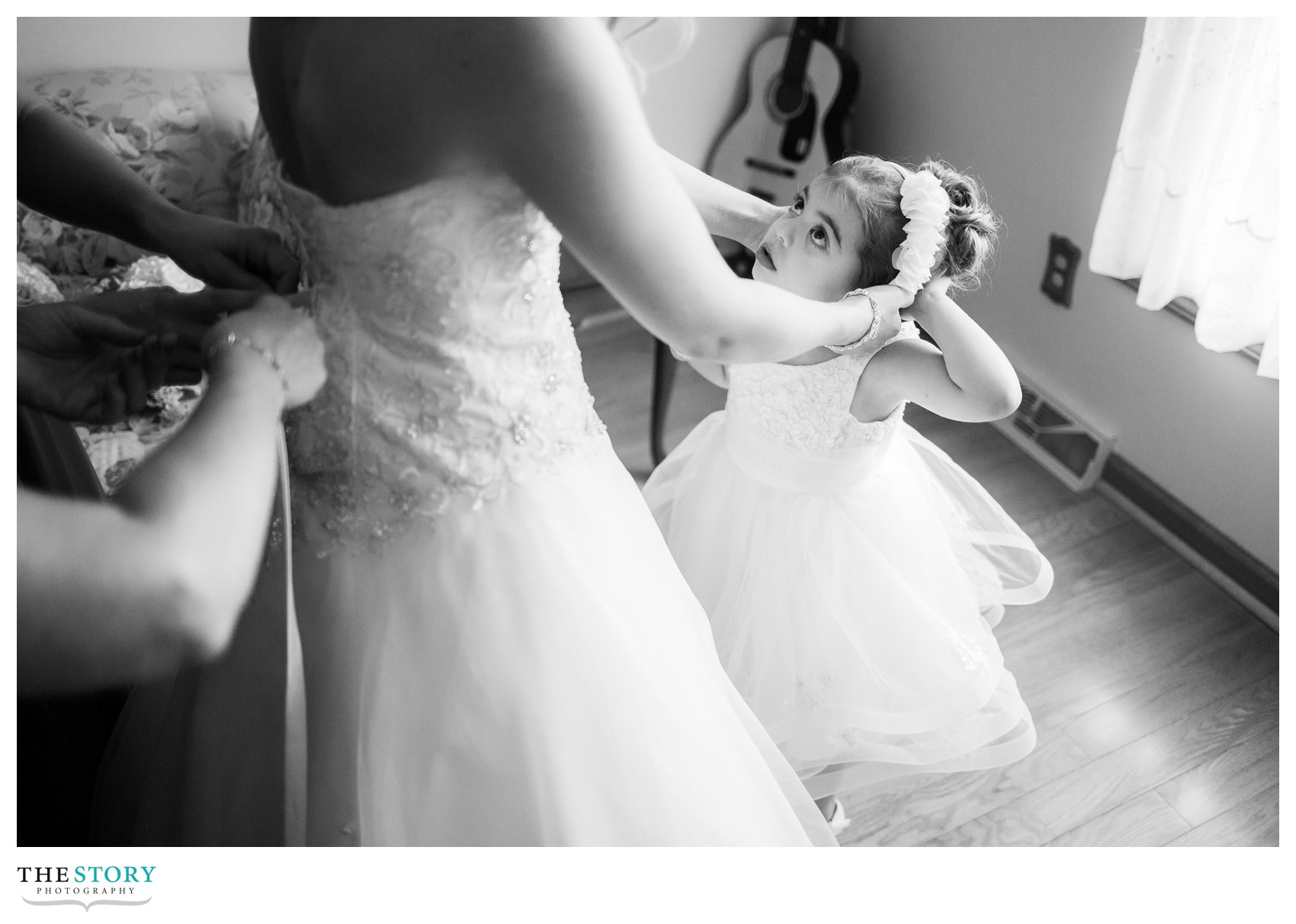 Always a great moment!  When dad comes in to see the bride for the first time on her wedding day!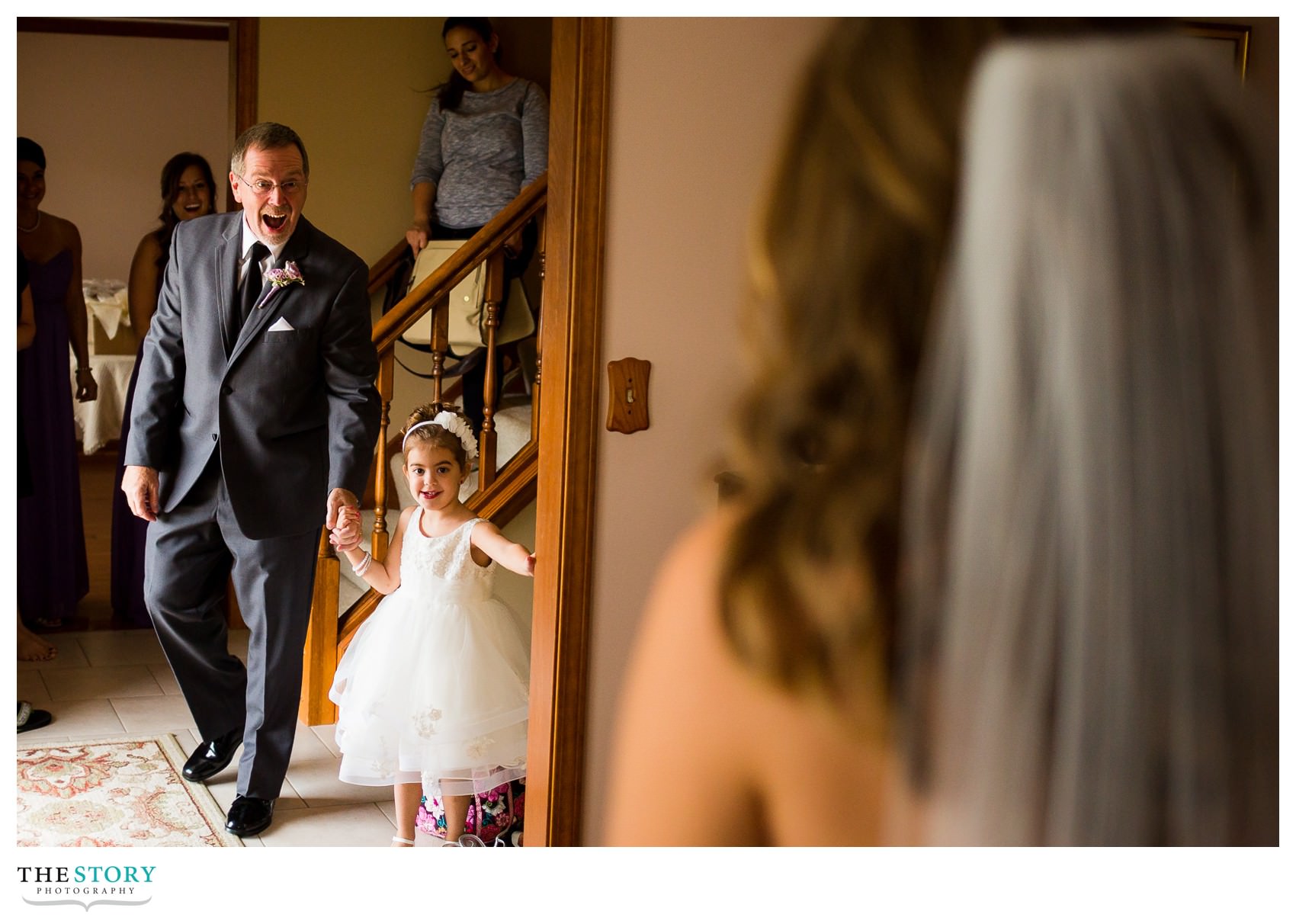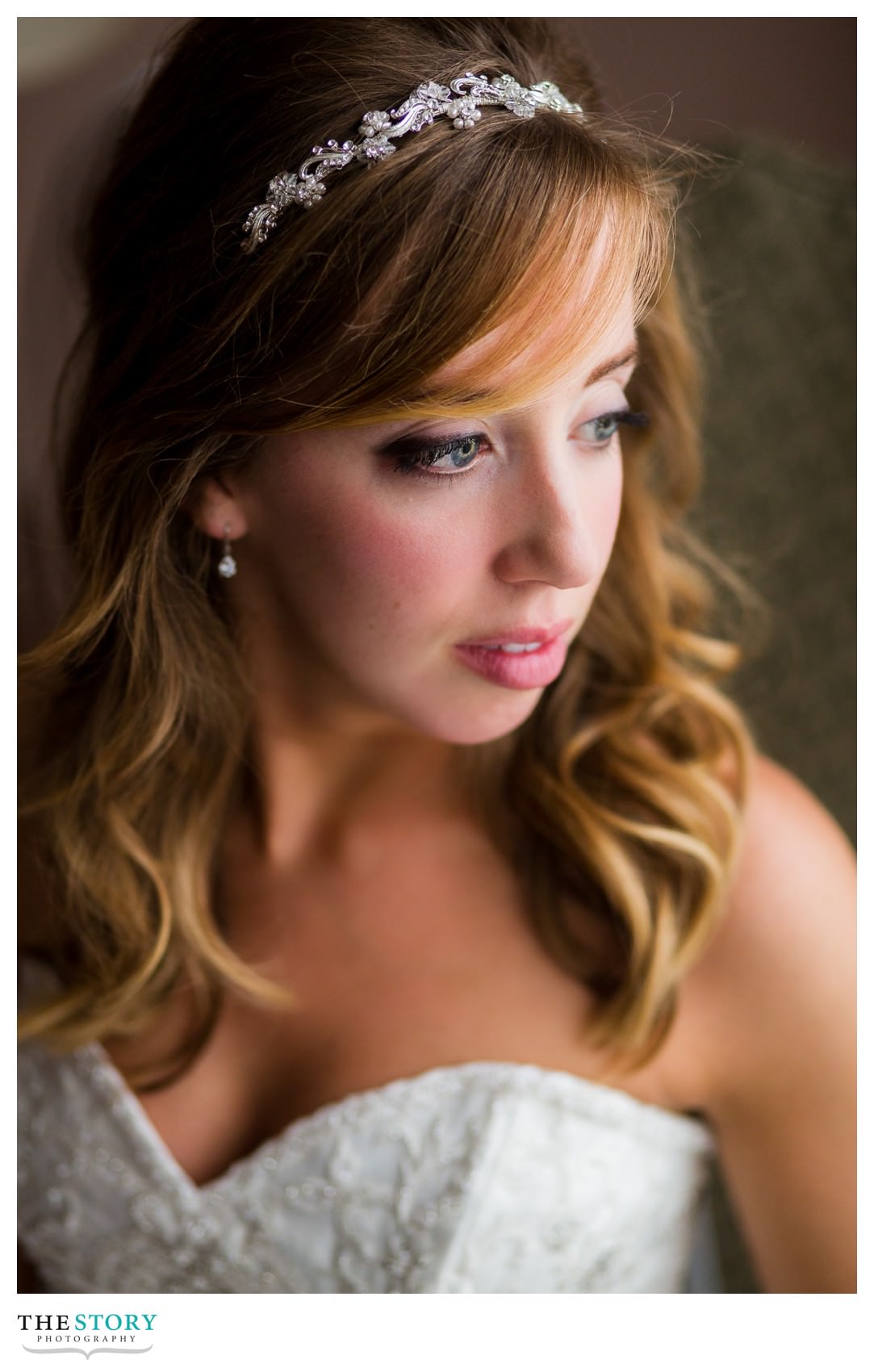 While the women were getting ready at Jen's parent's home, the men were getting ready at Abe & Jen's home.  Special thanks to Alice Patterson for working as the second photographer for the day!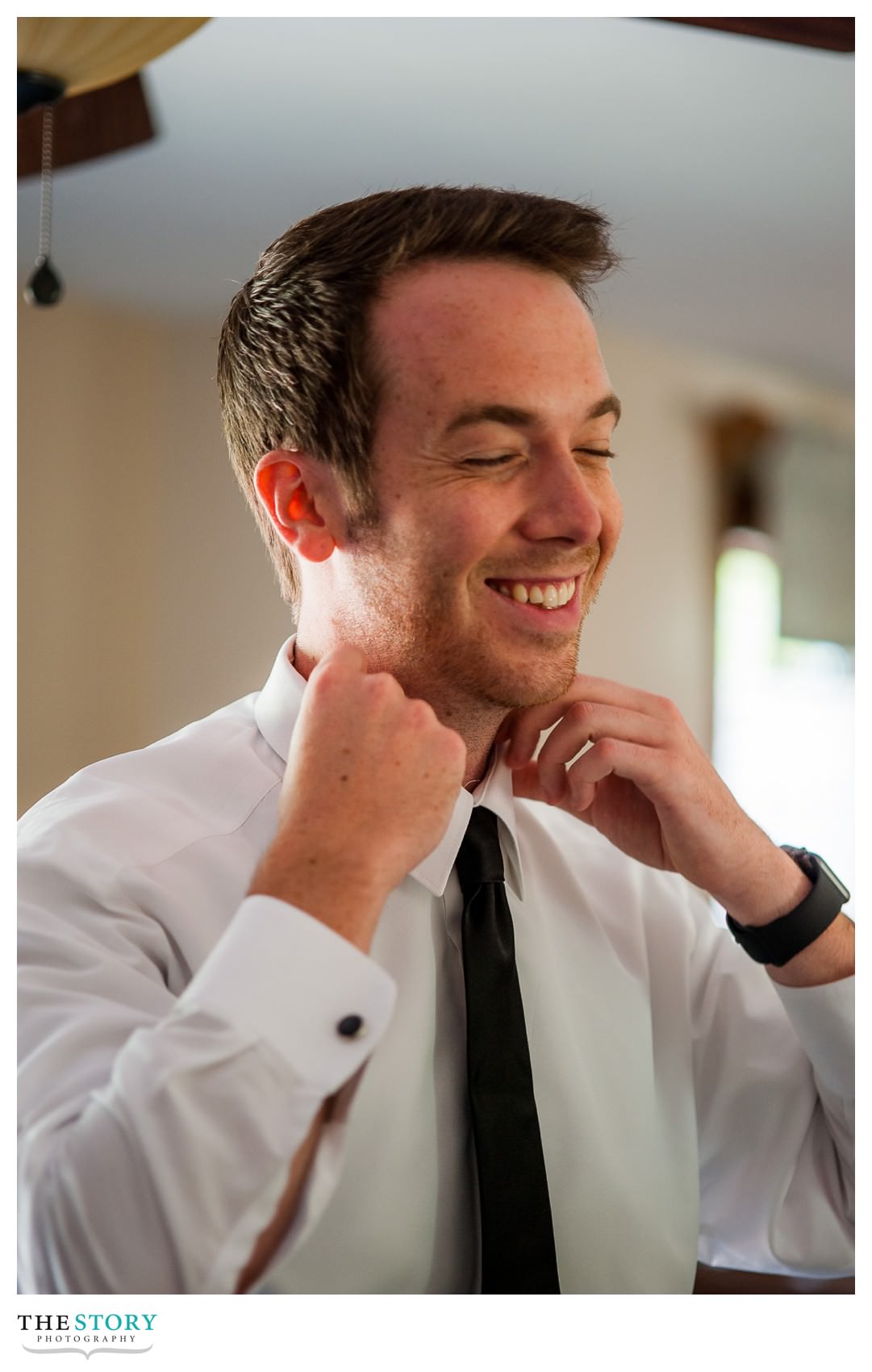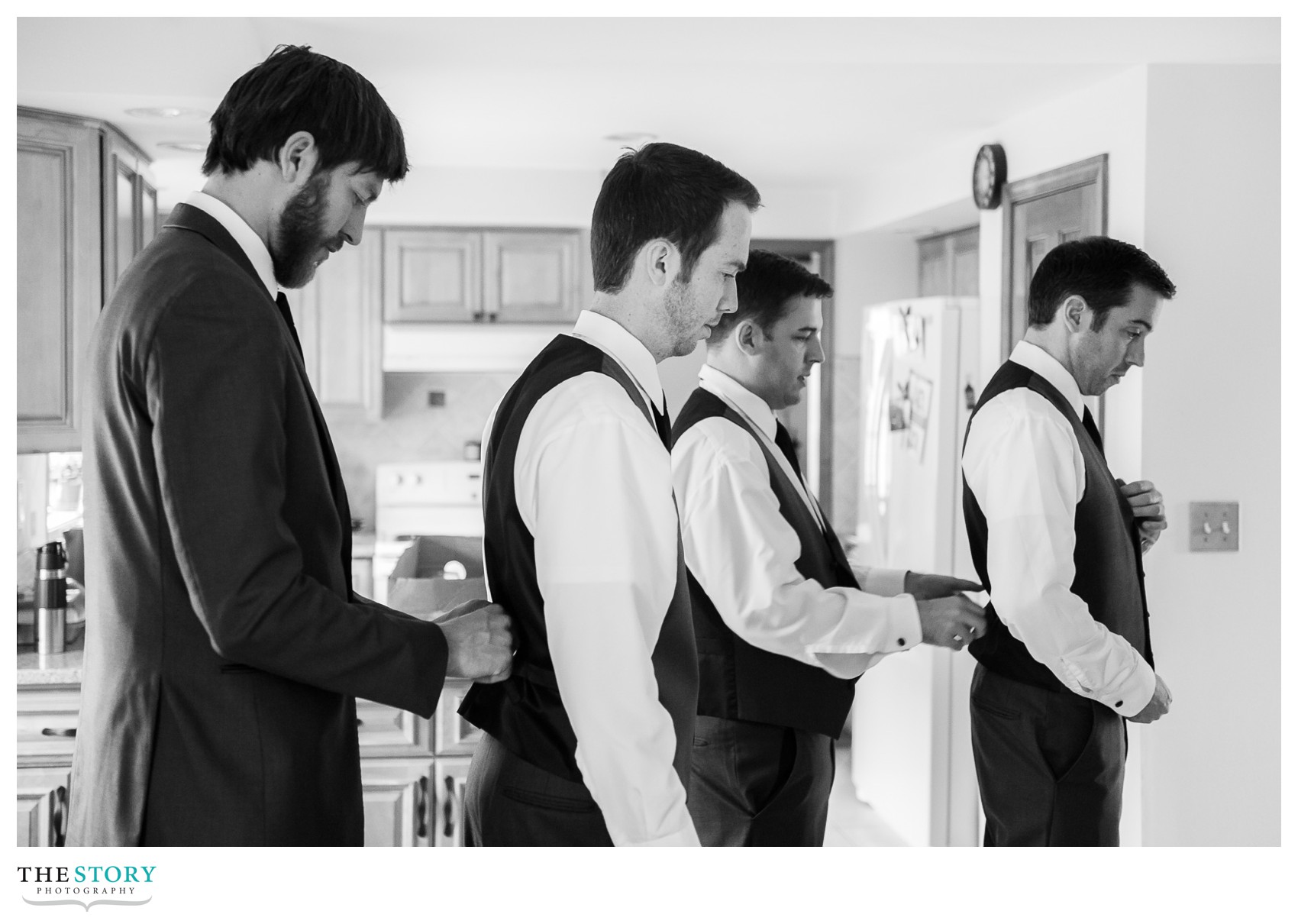 What a wedding story here!  One of my favorite moments, when Jen is in the background saying out loud "My heart is racing now!" While Jen's dad gives some last second encouragement to Connor & Emma!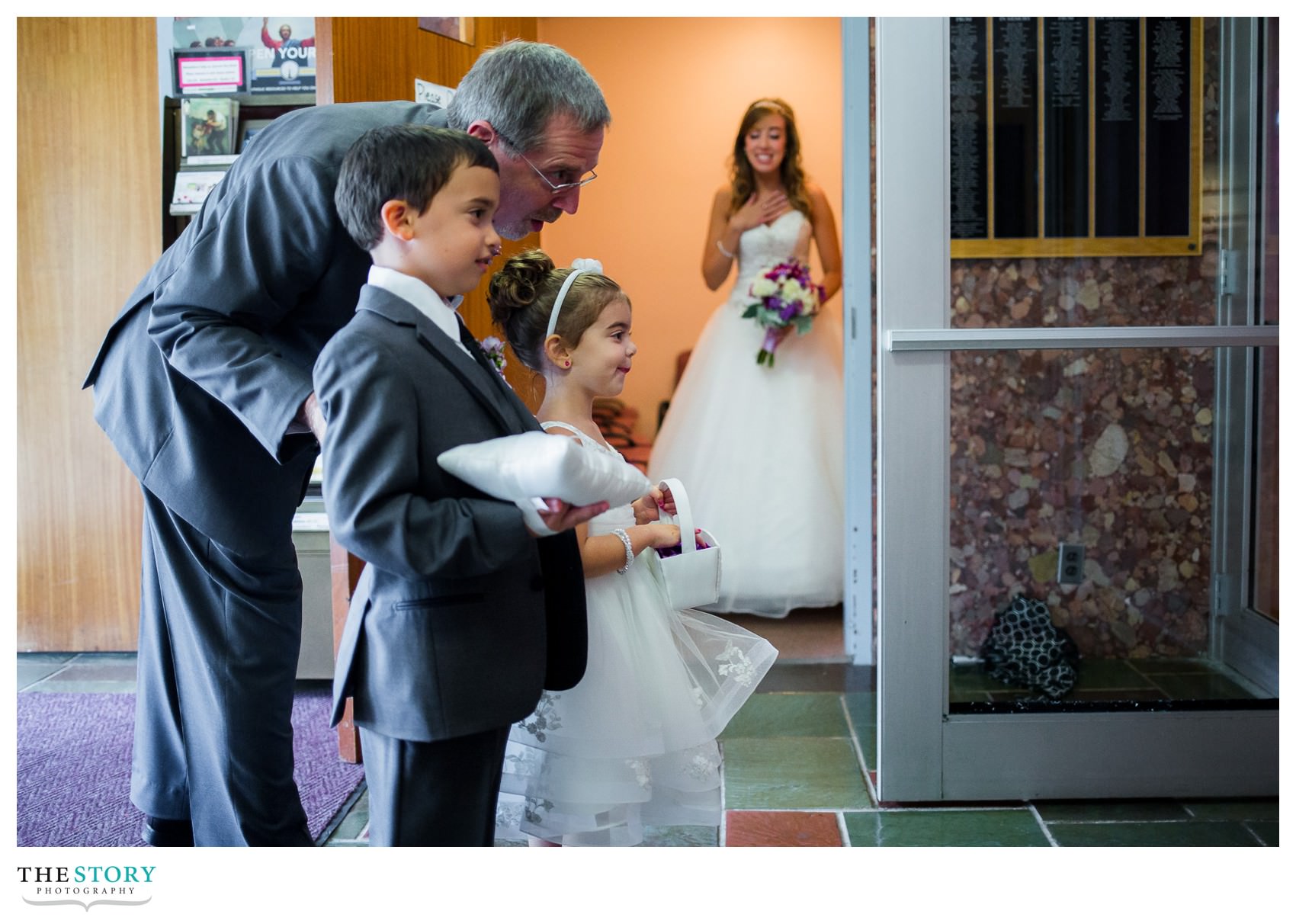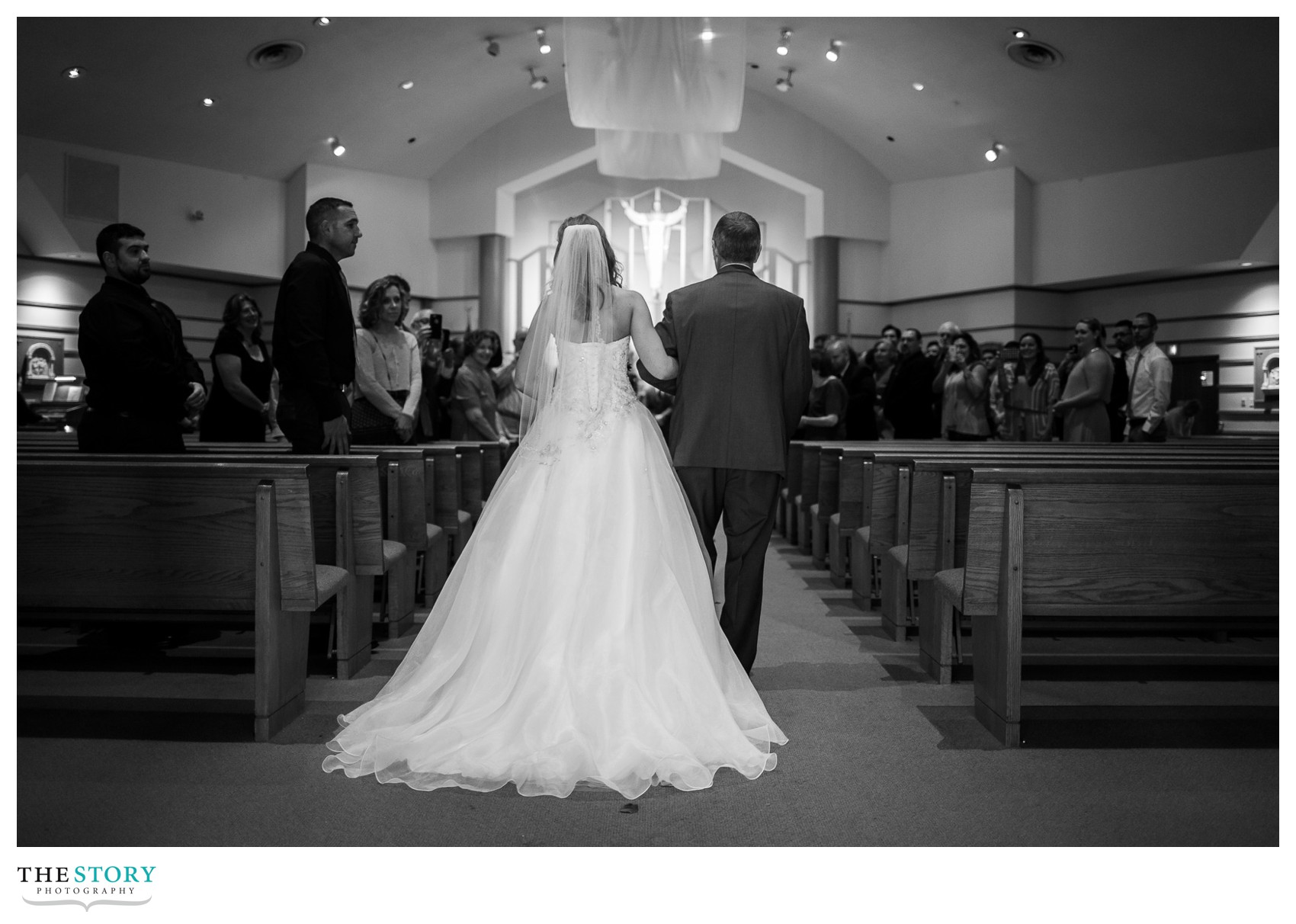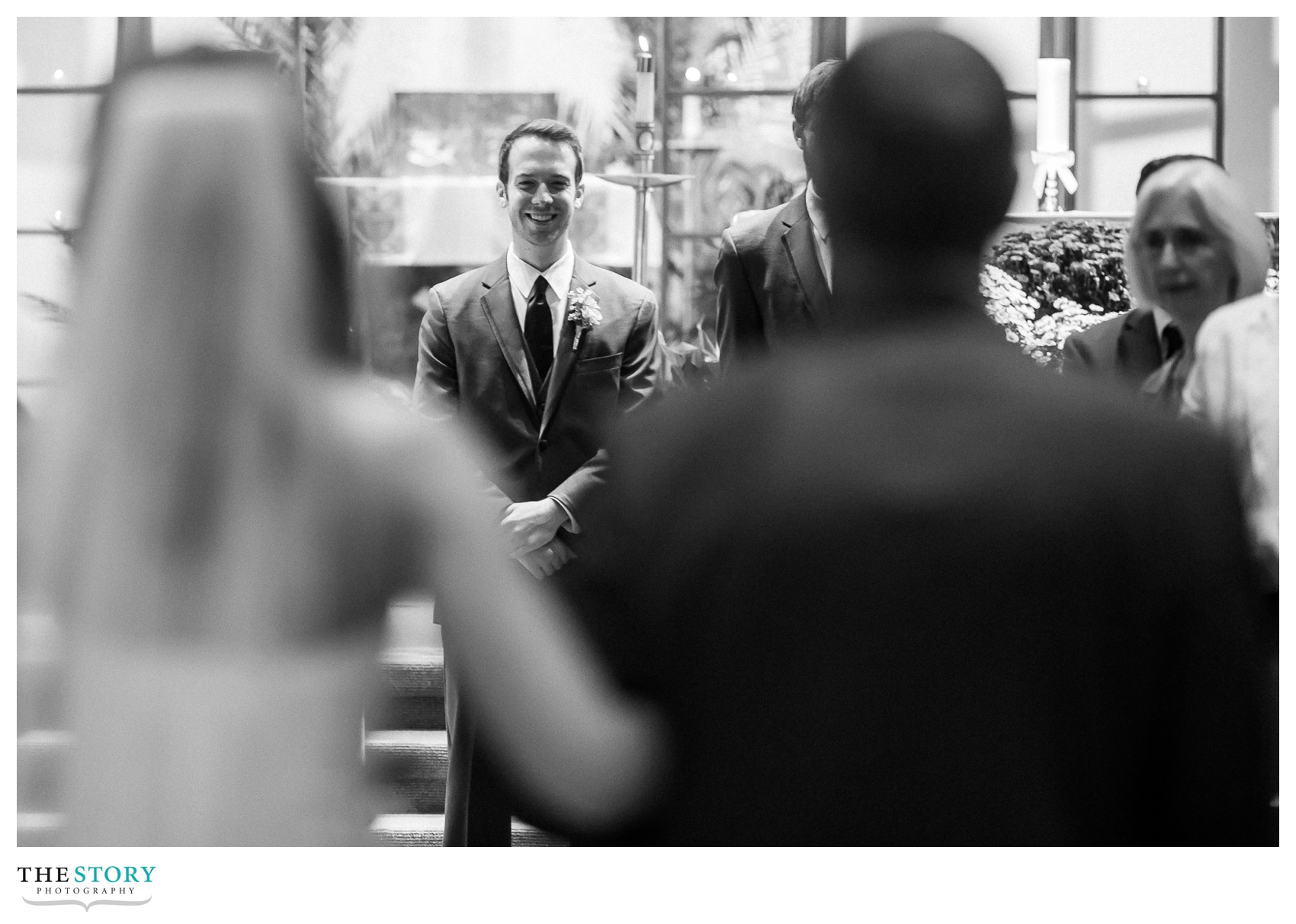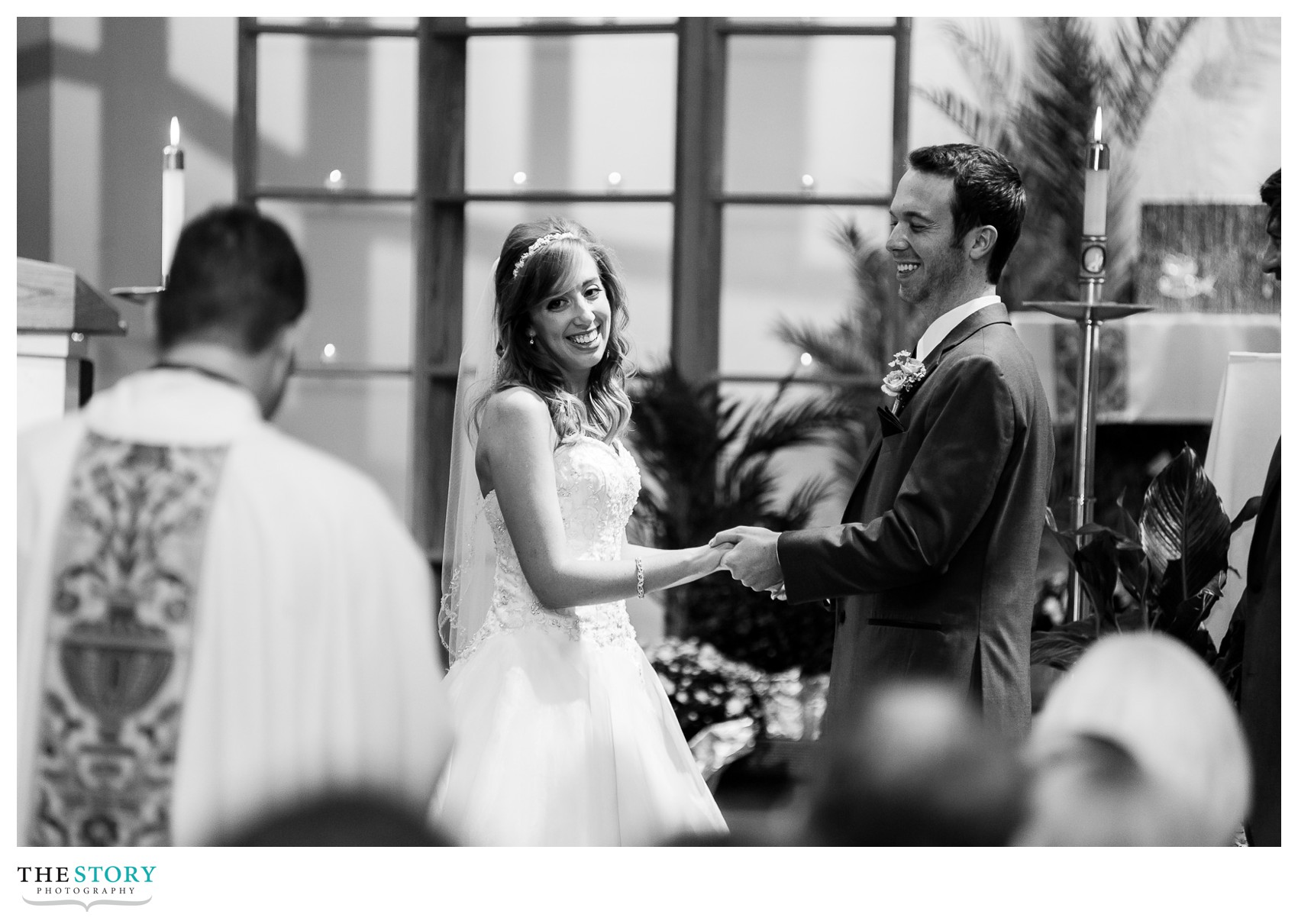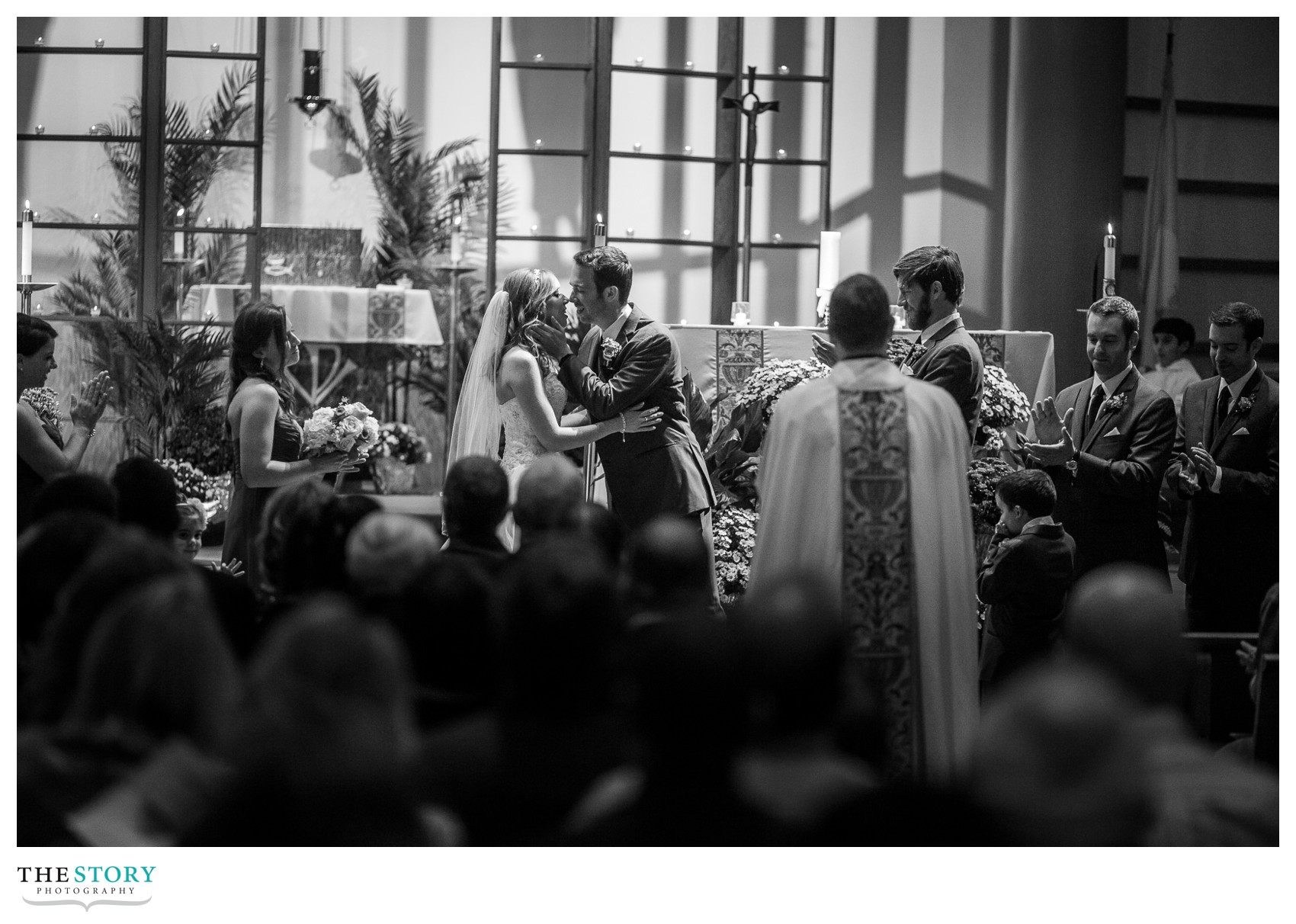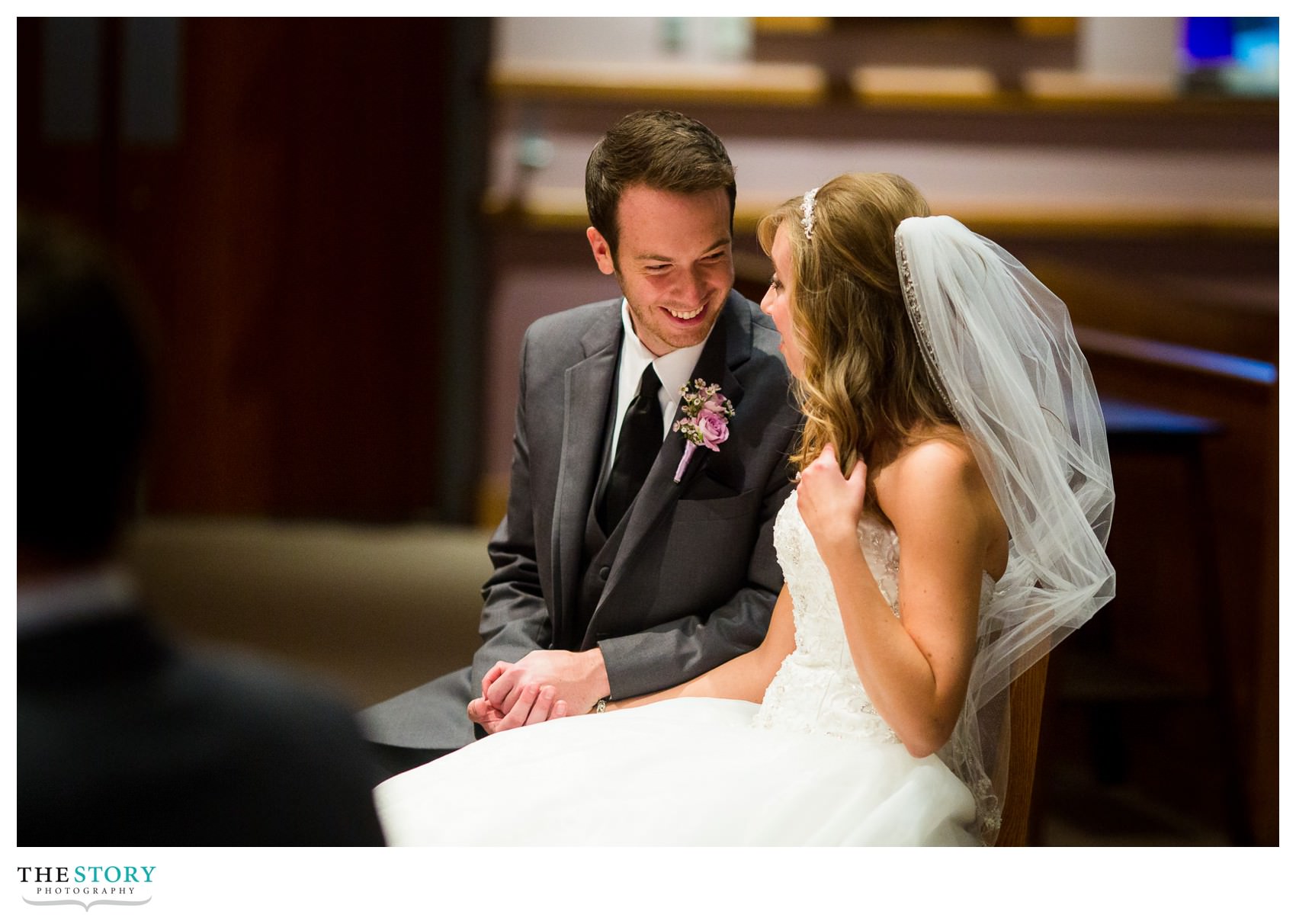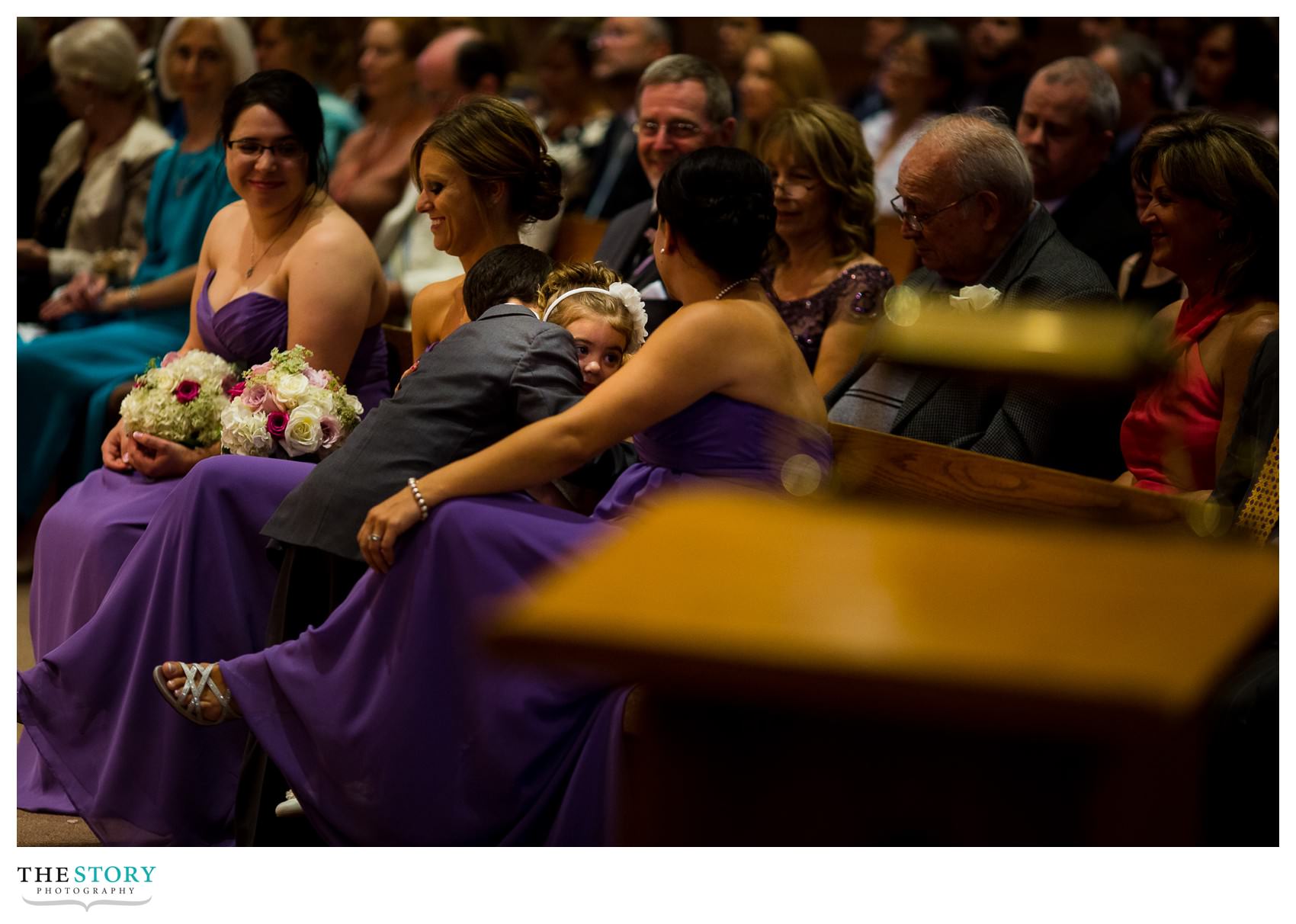 Also among my favorite moments from Jen & Abe's wedding day was this embrace that Abe's father gave him during the ceremony!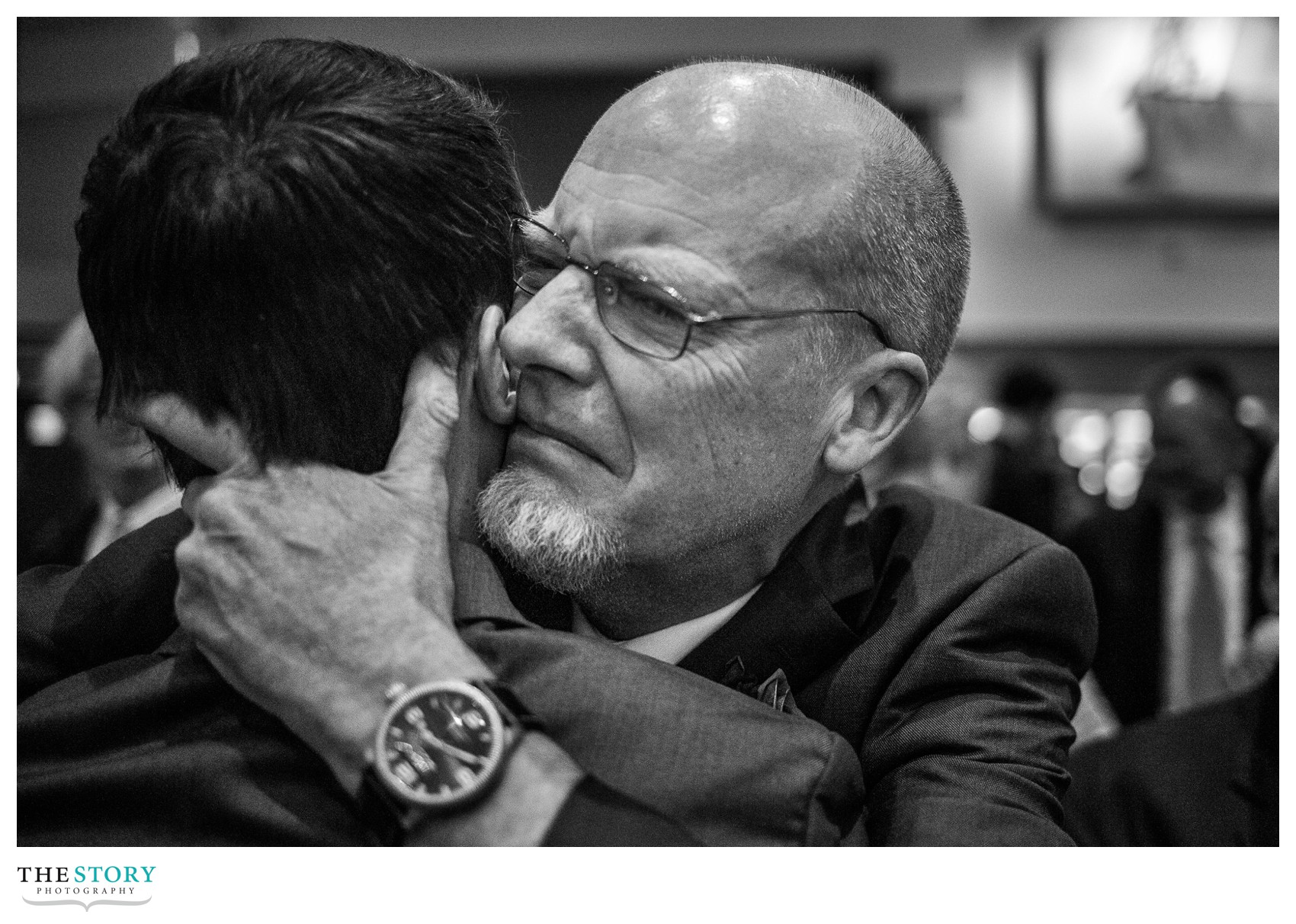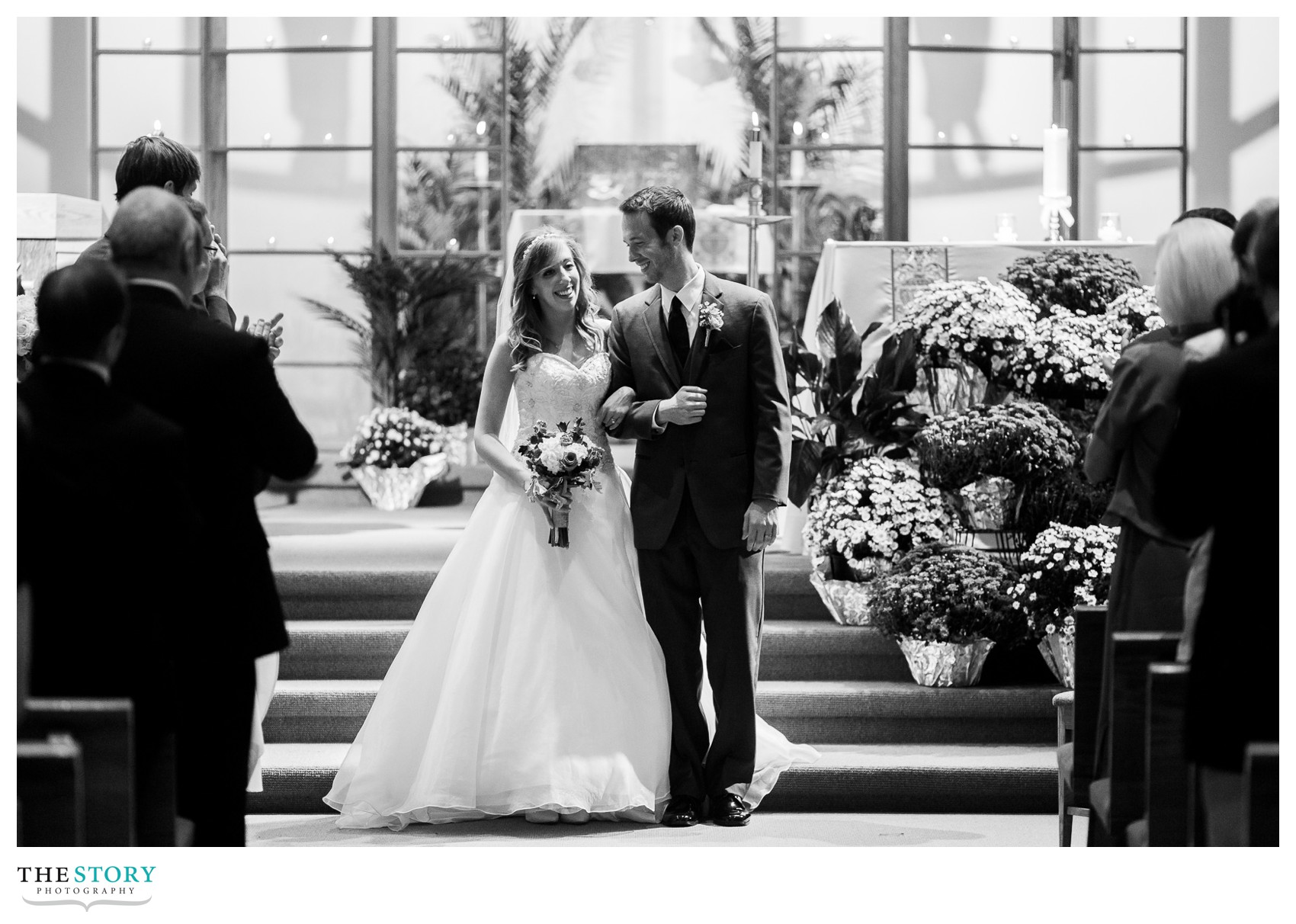 Right after the ceremony we were headed to The Genesee Grande Hotel where we were not only there for the wedding reception but we did all of Abe & Jen's wedding portraits there as well!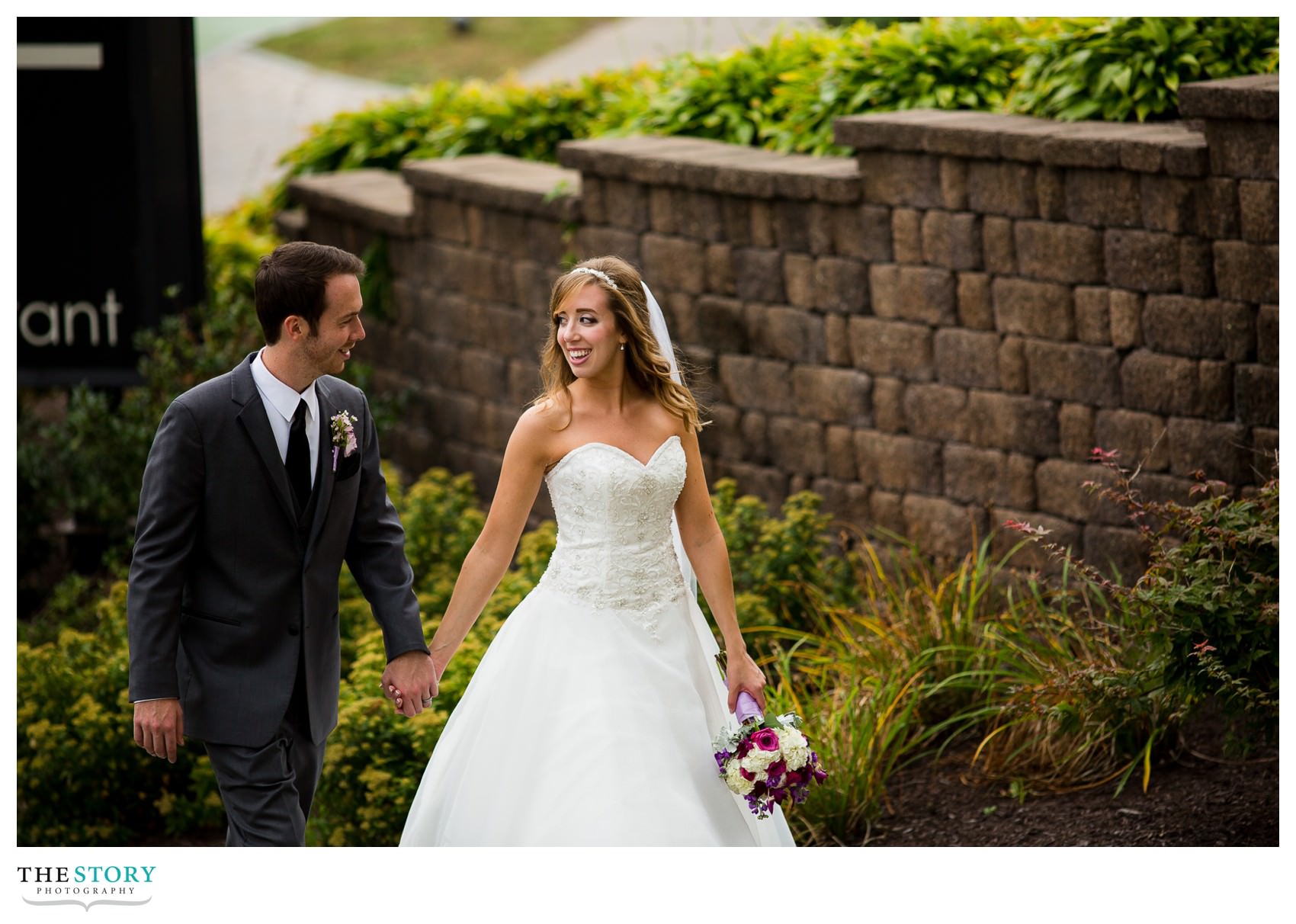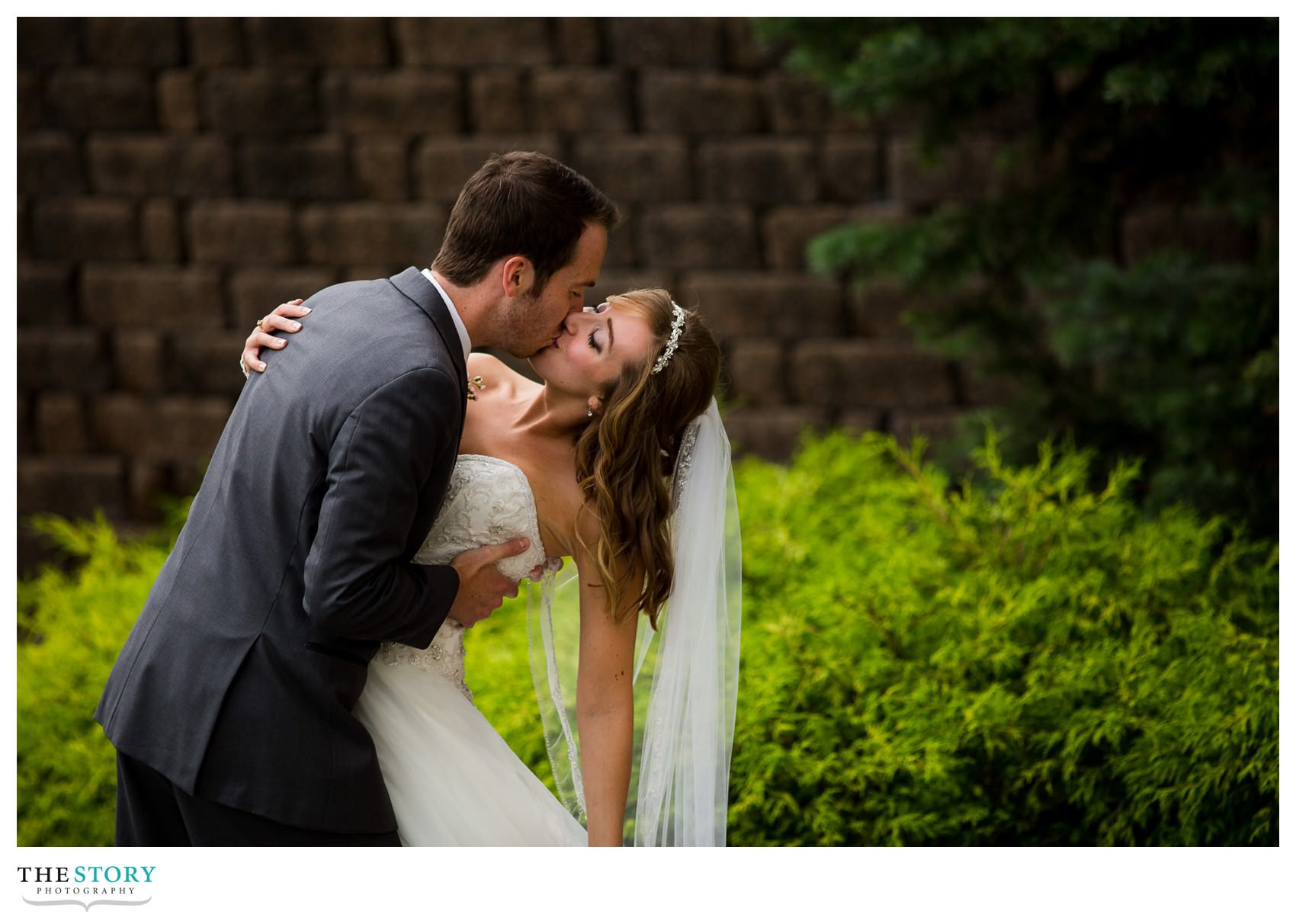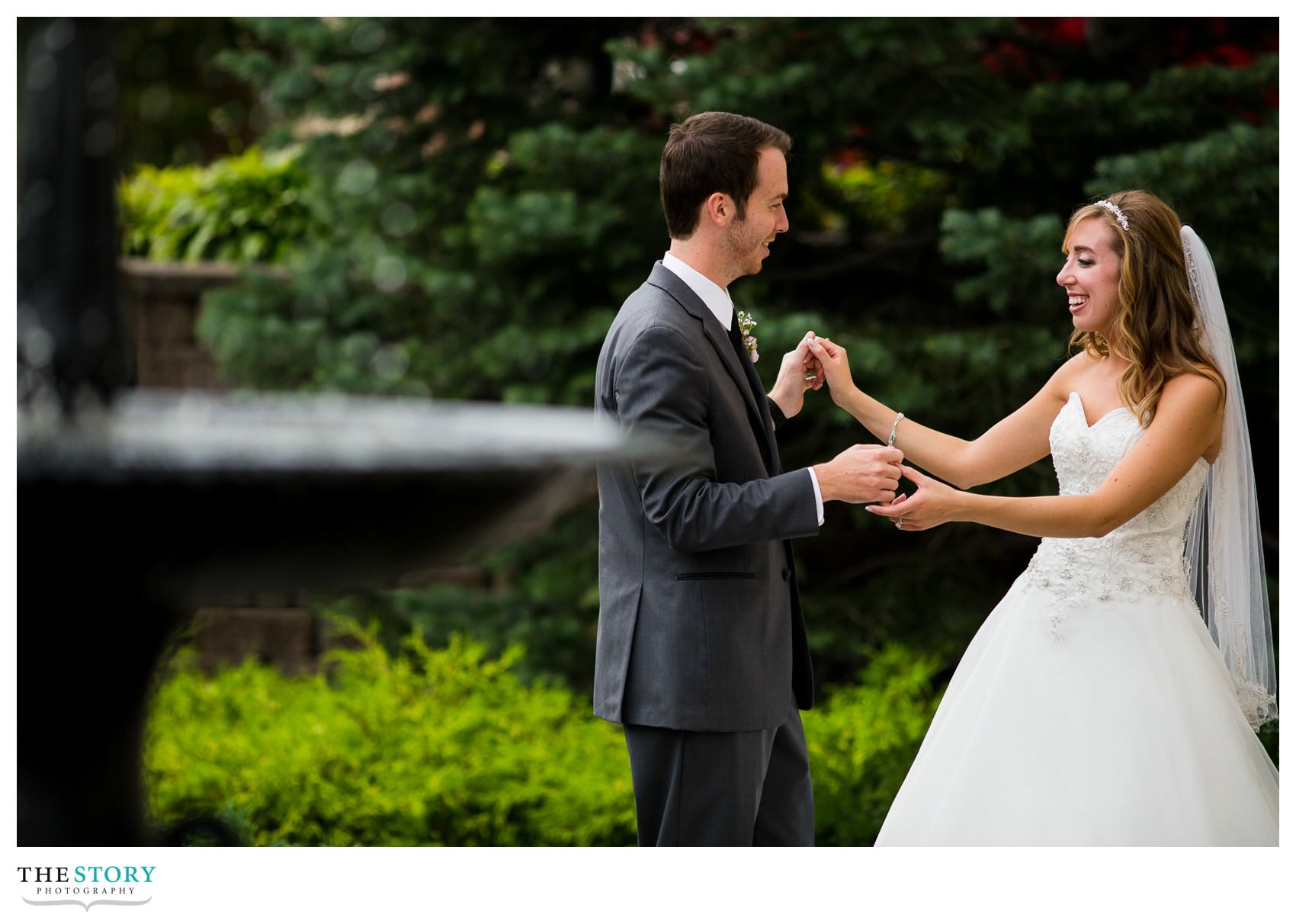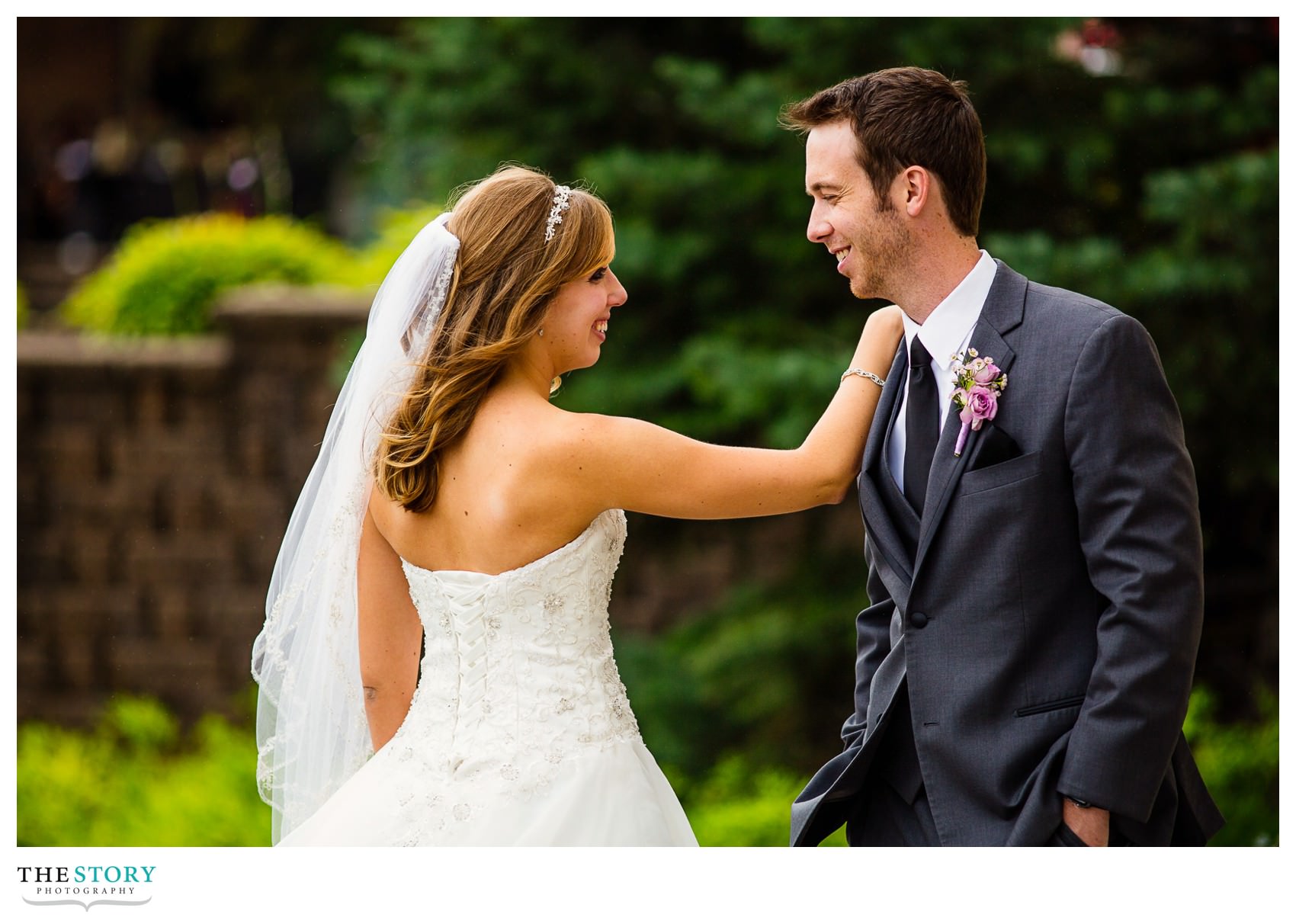 Flowers by The Floral Touch.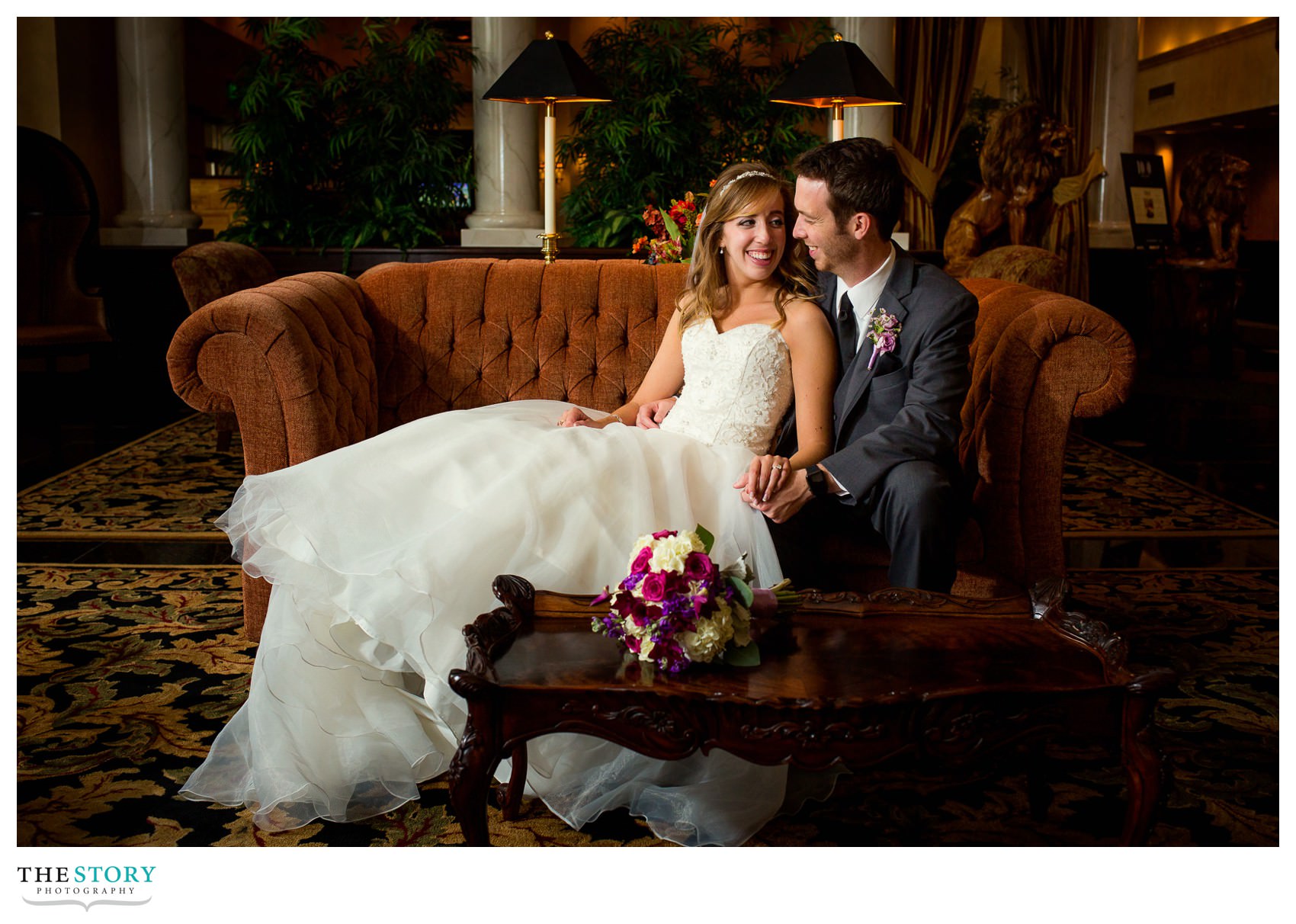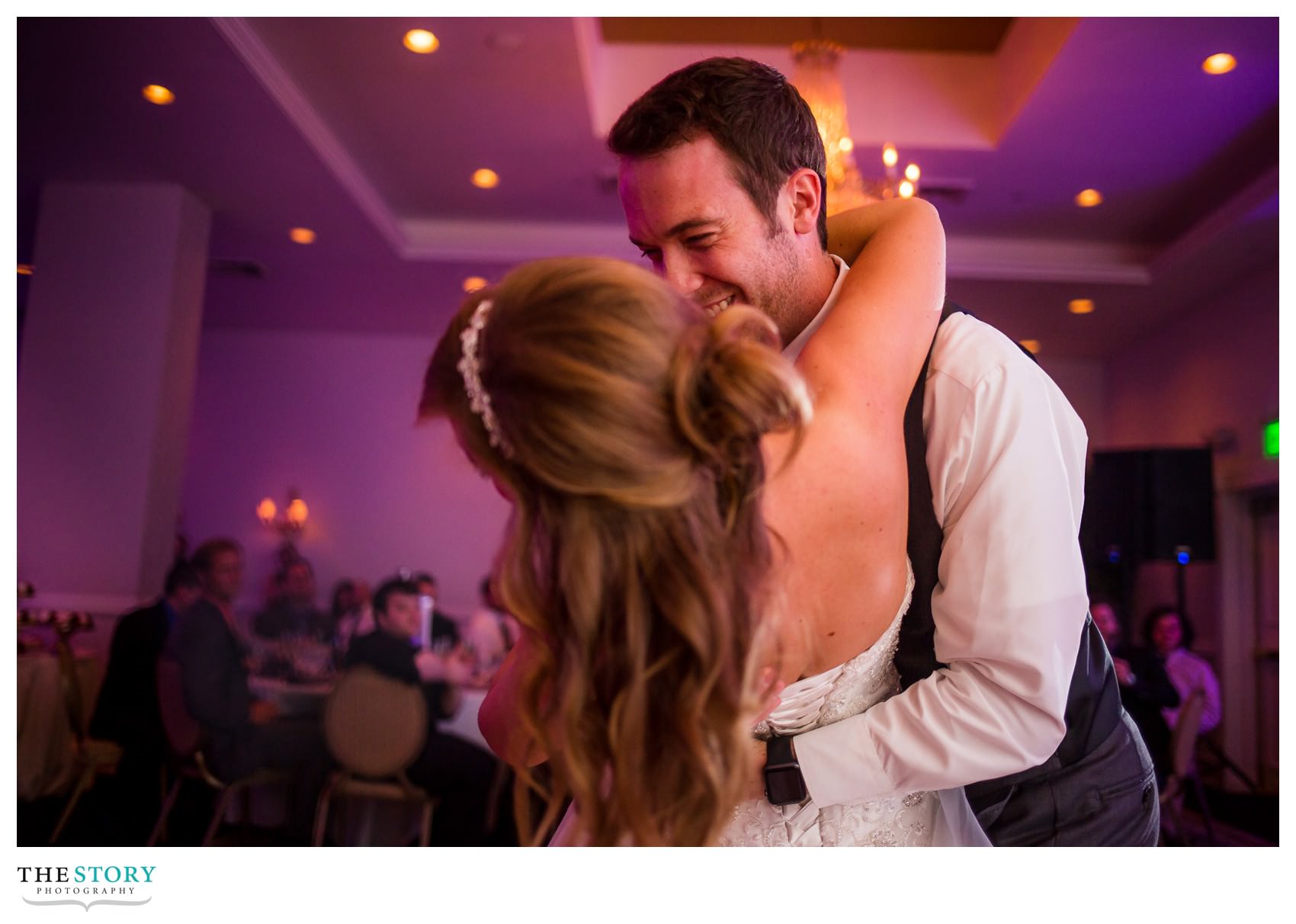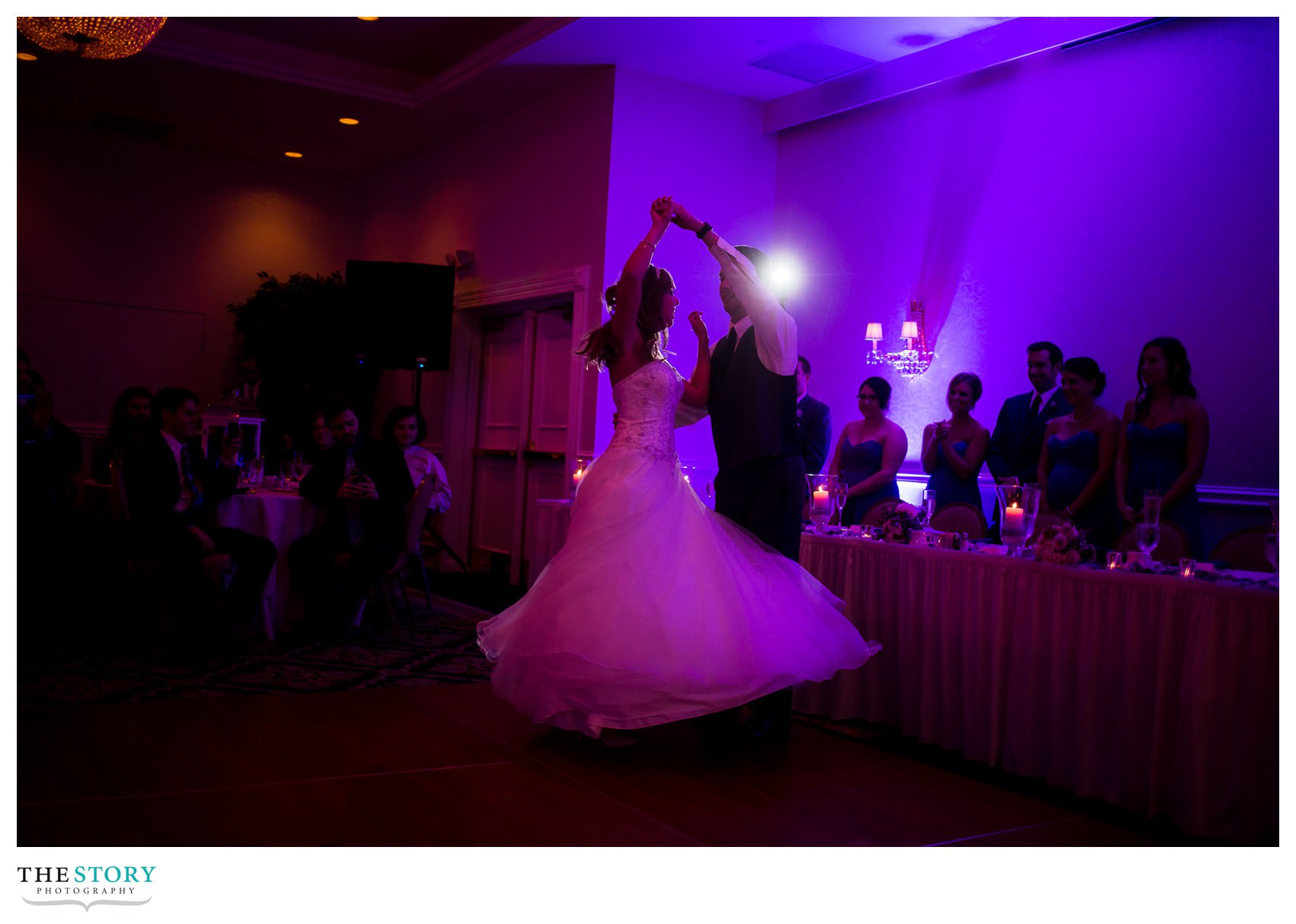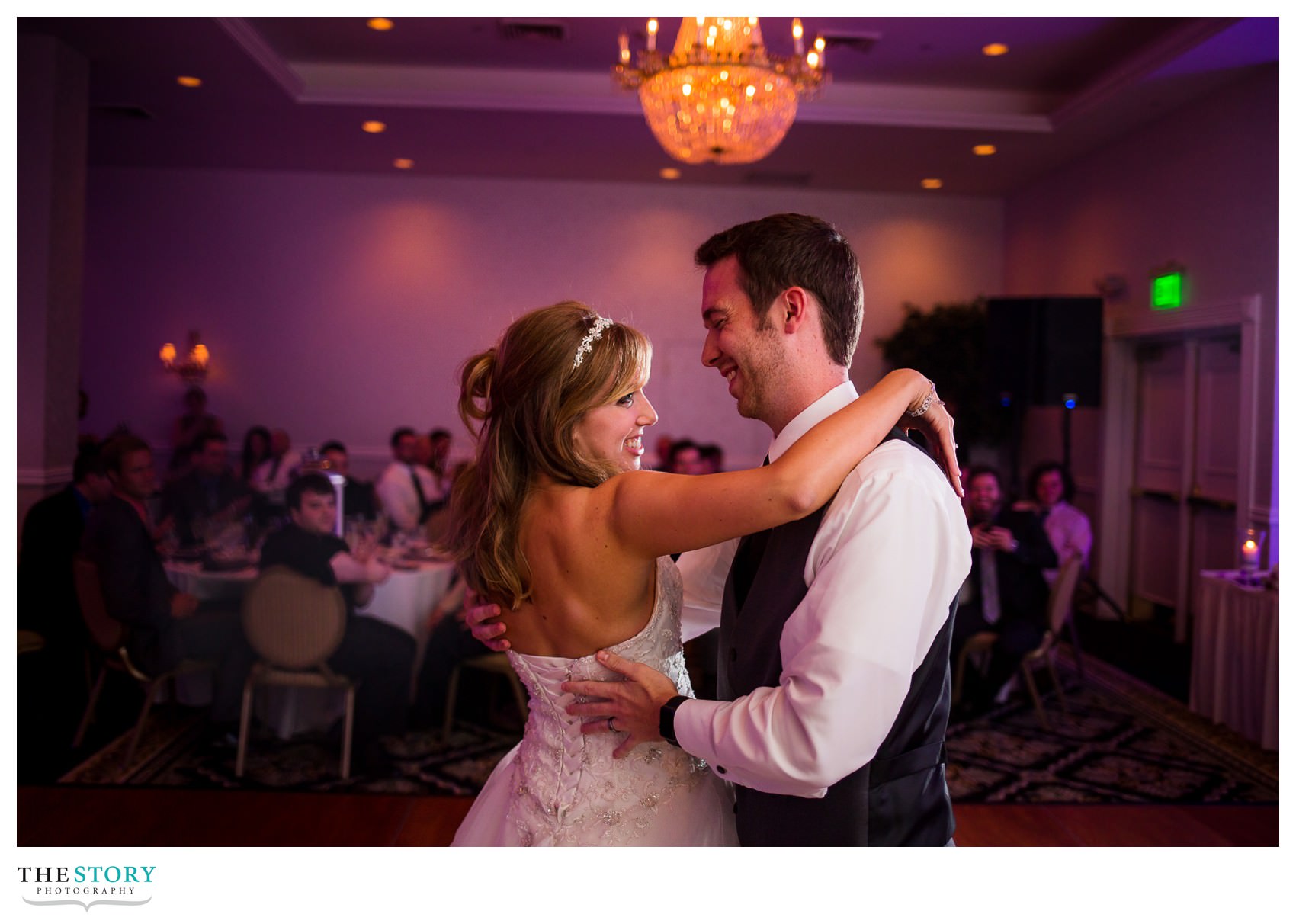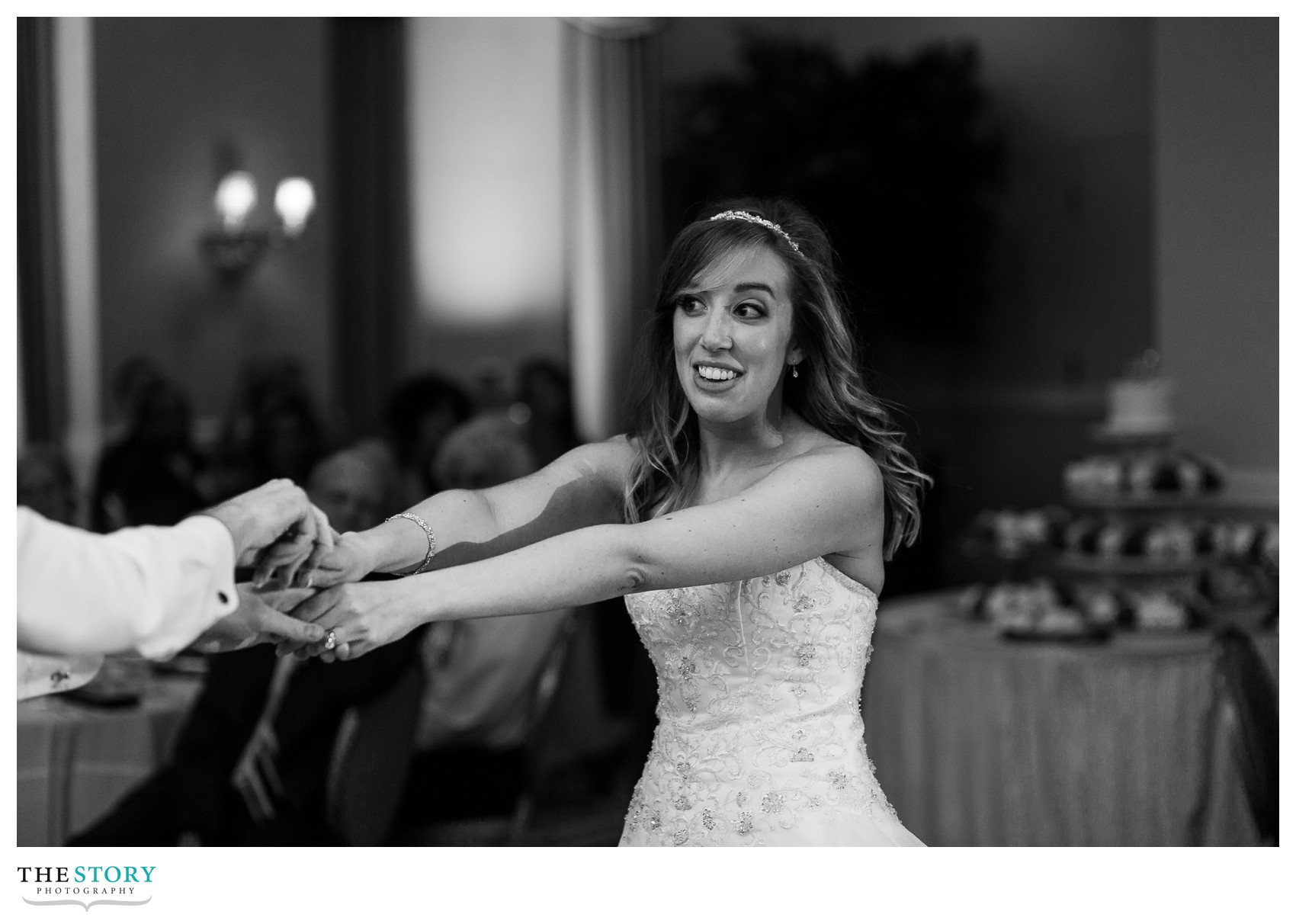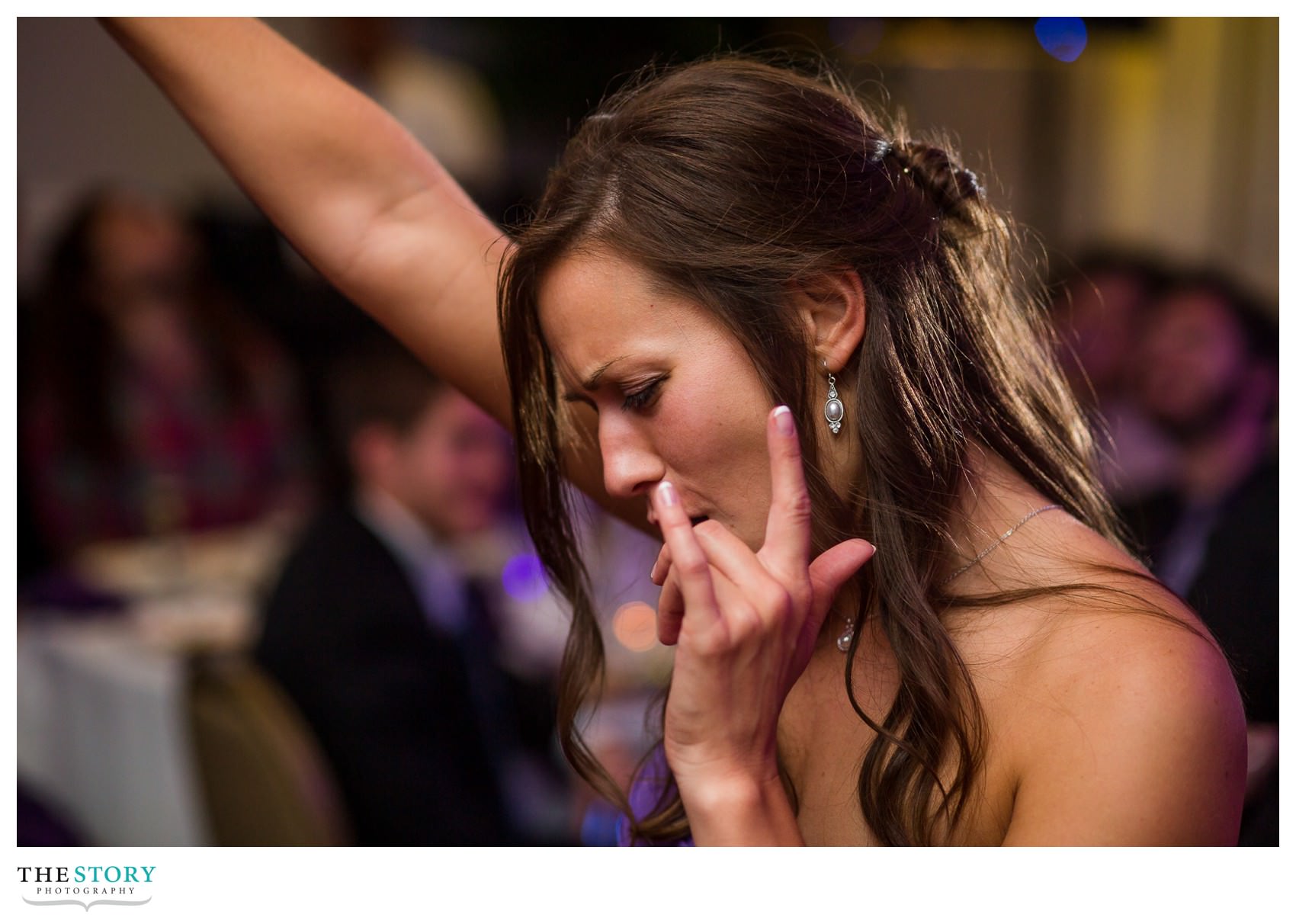 Bill of Black Tie Entertainment kept the party going!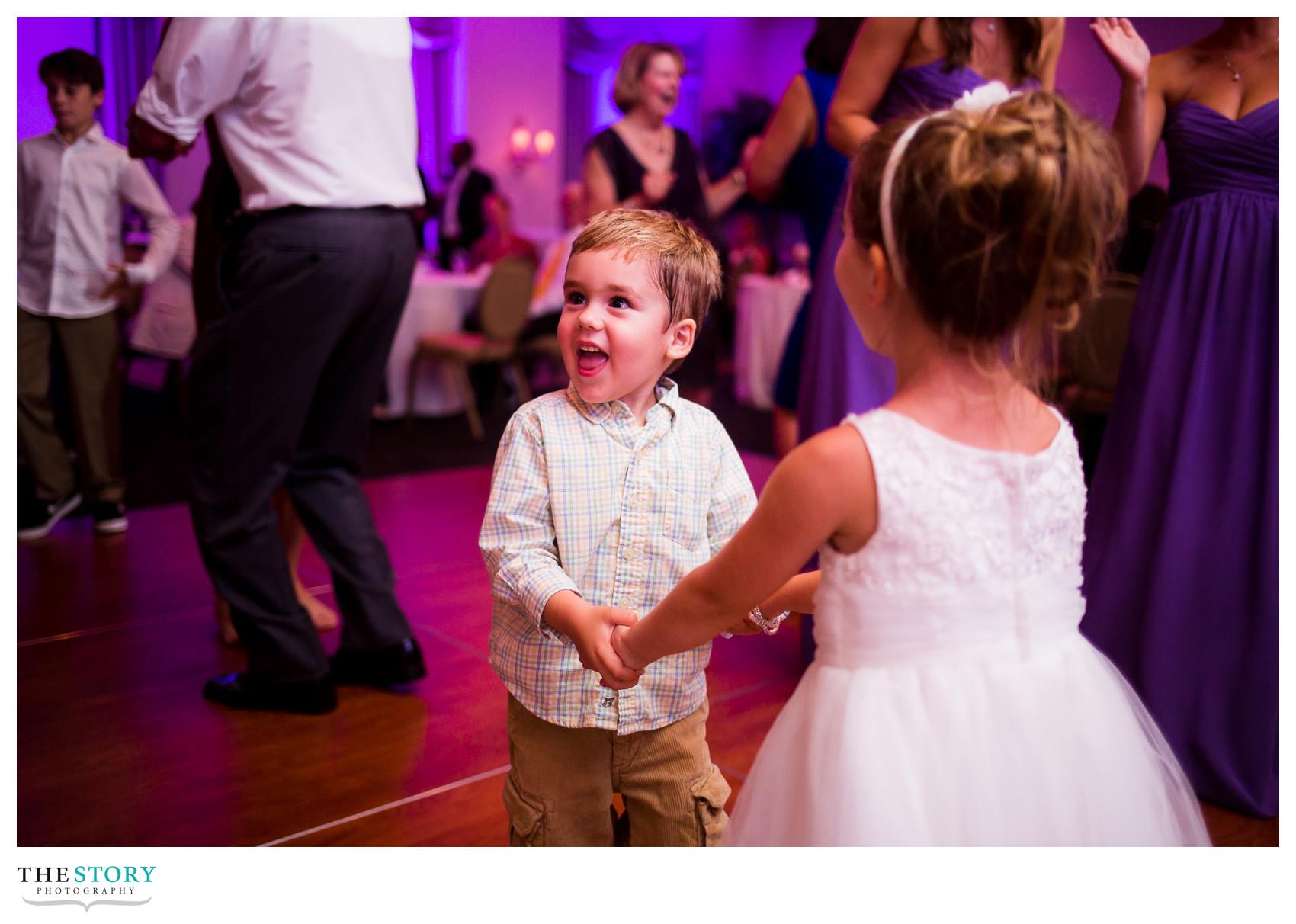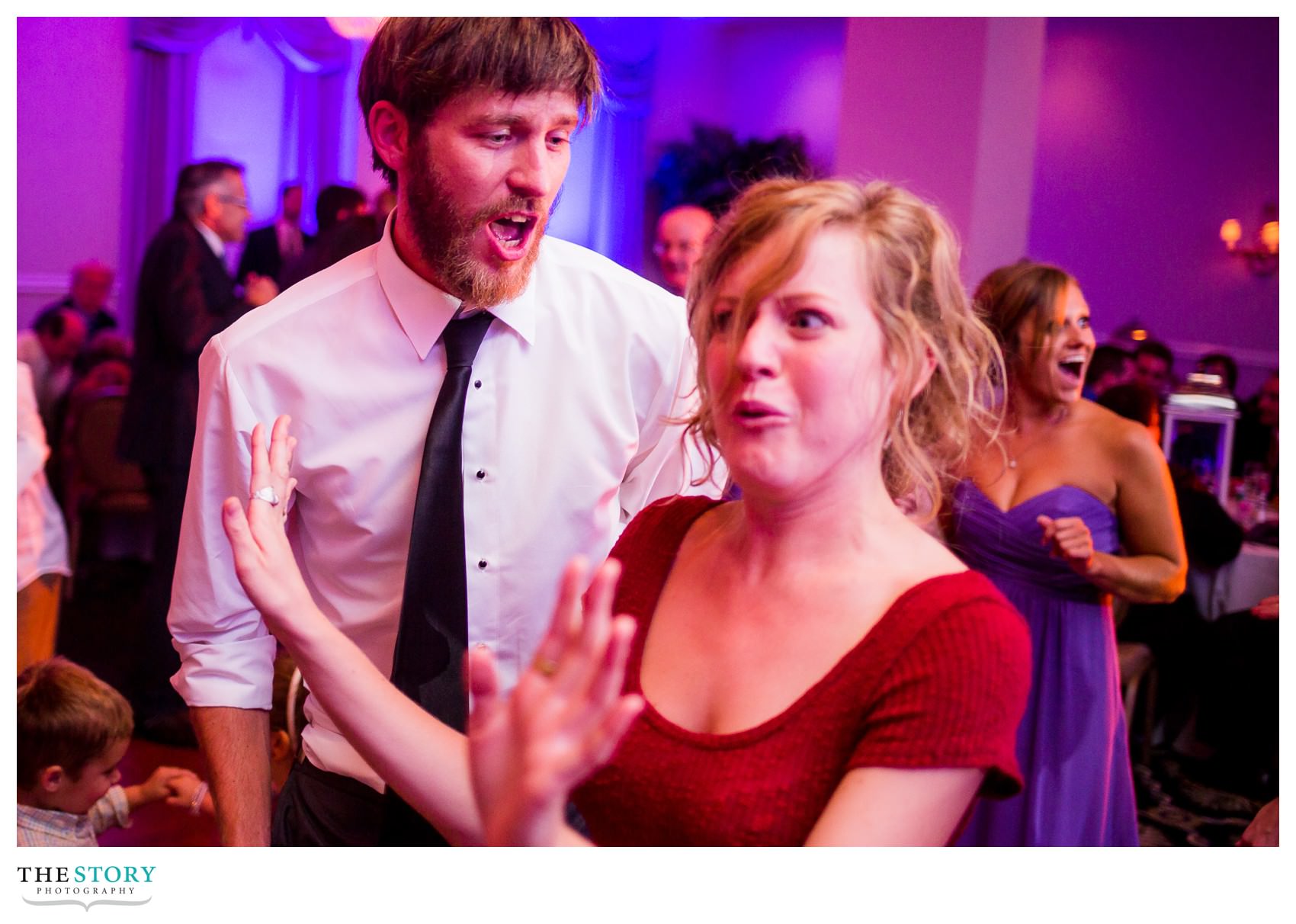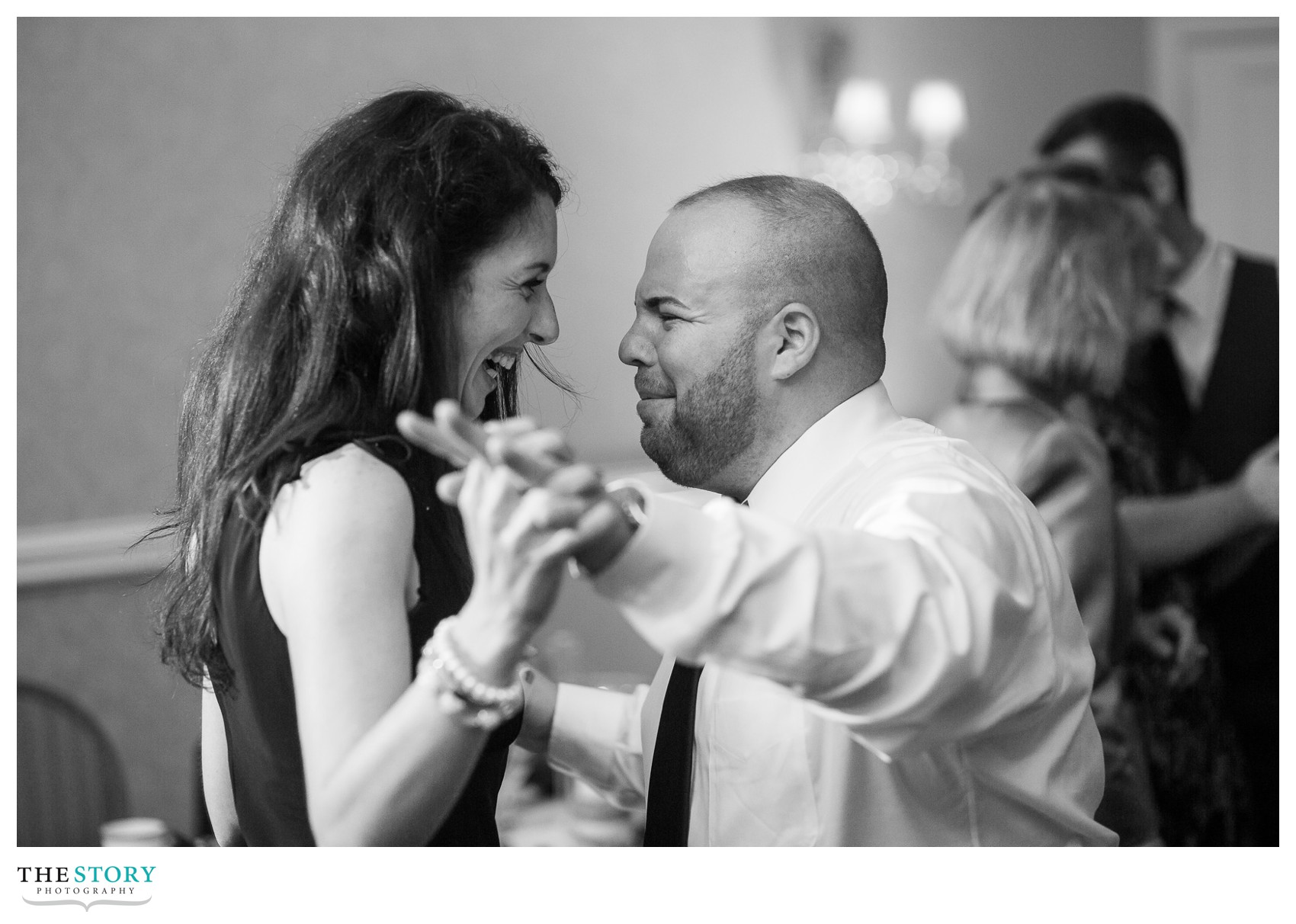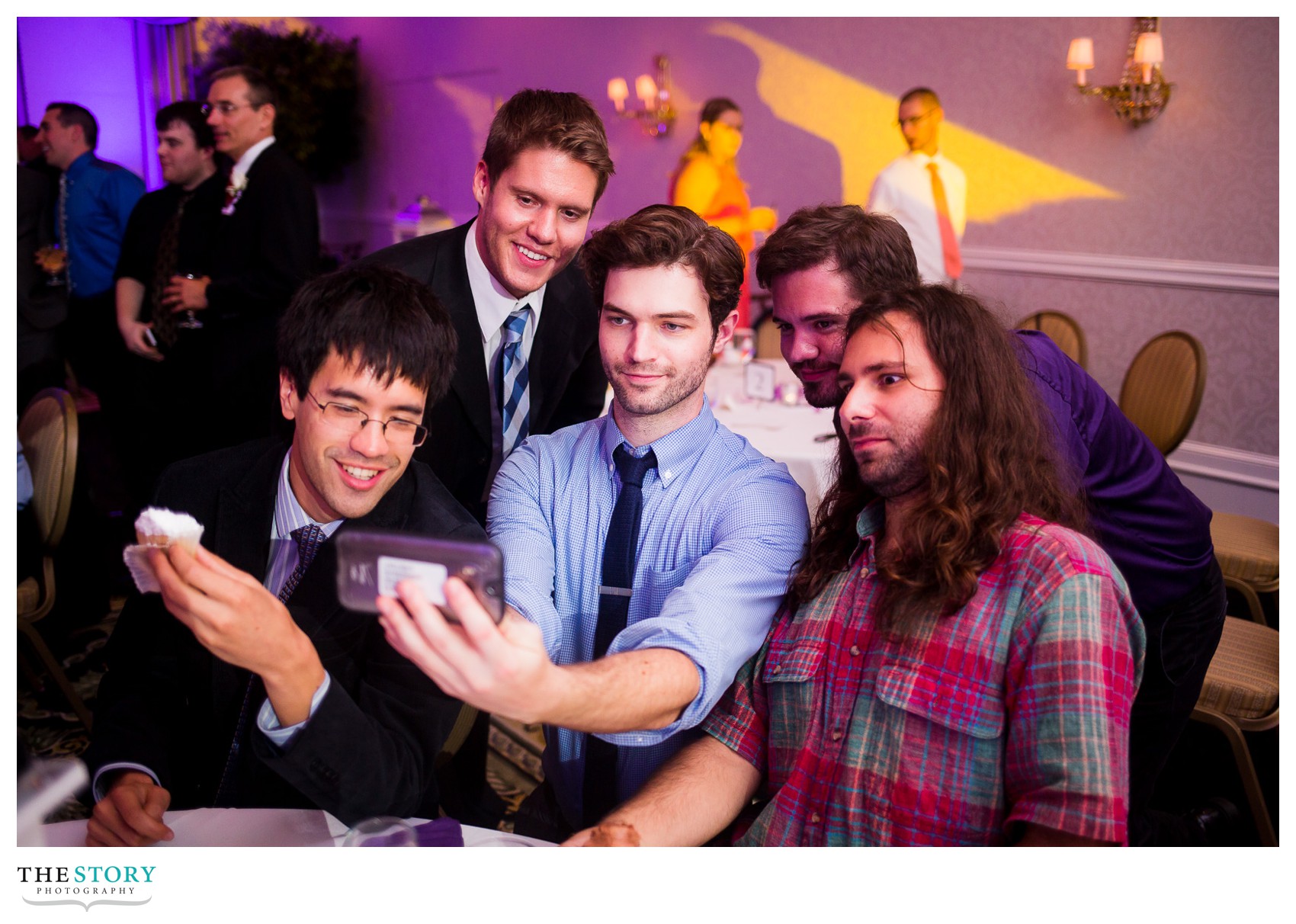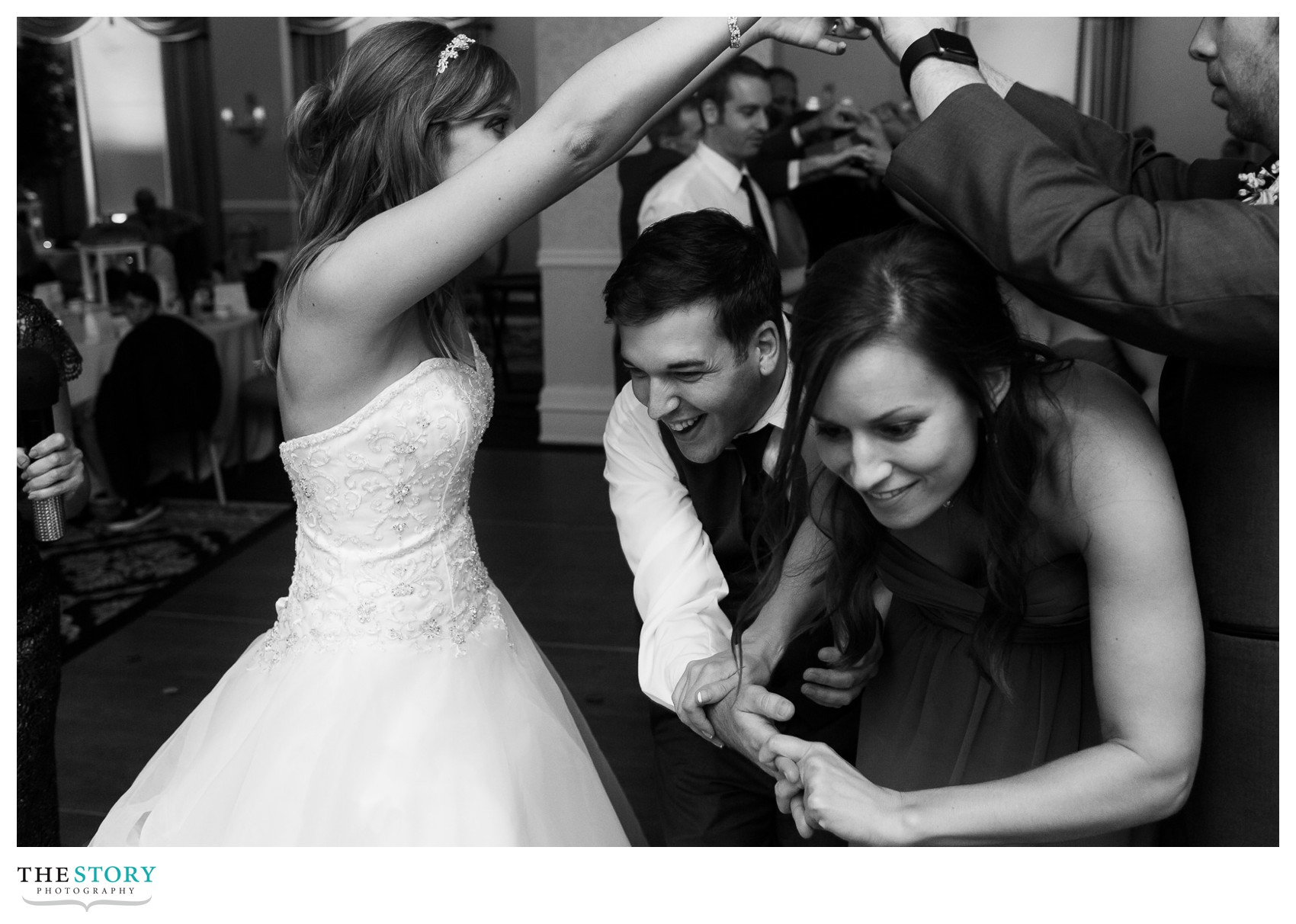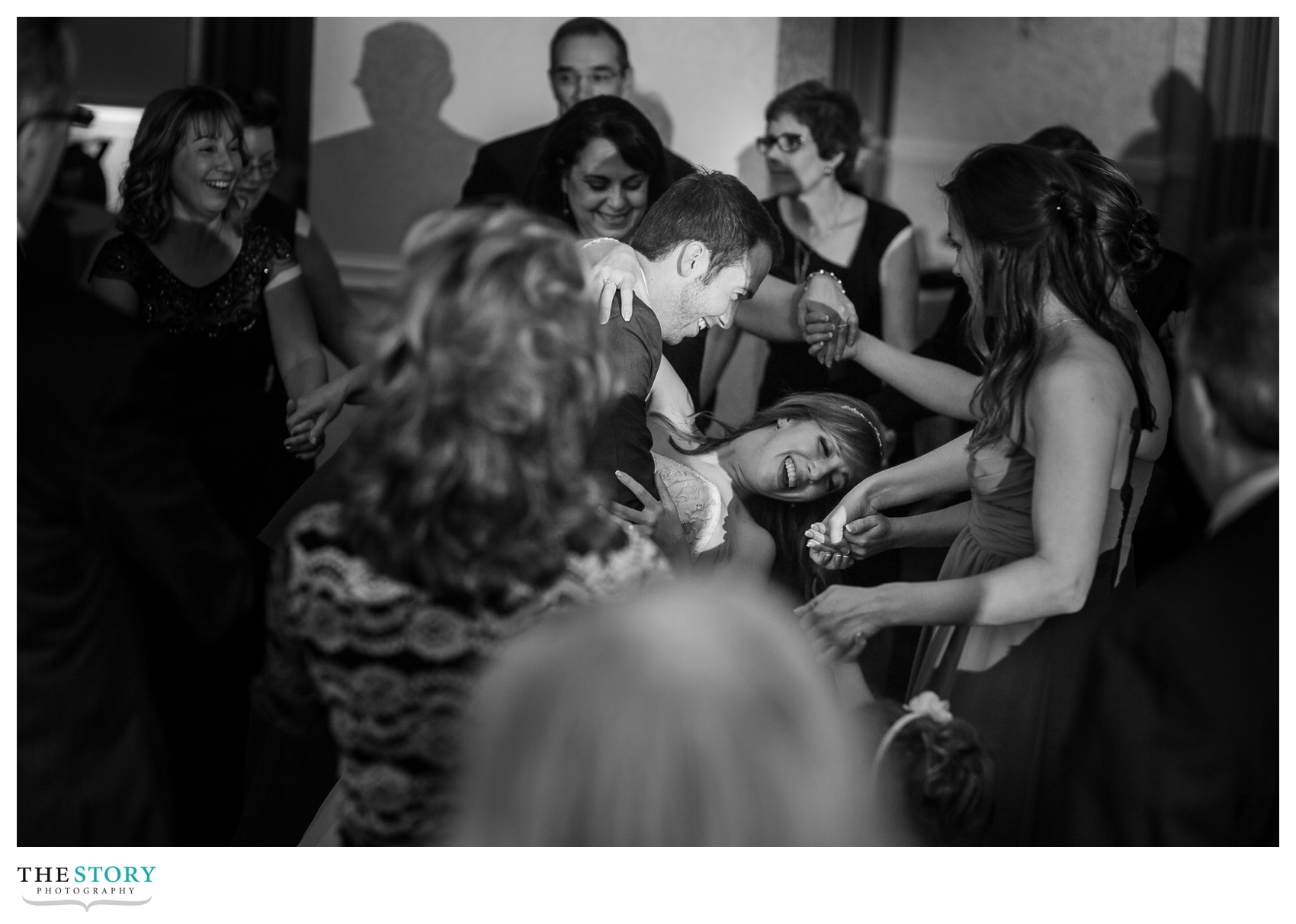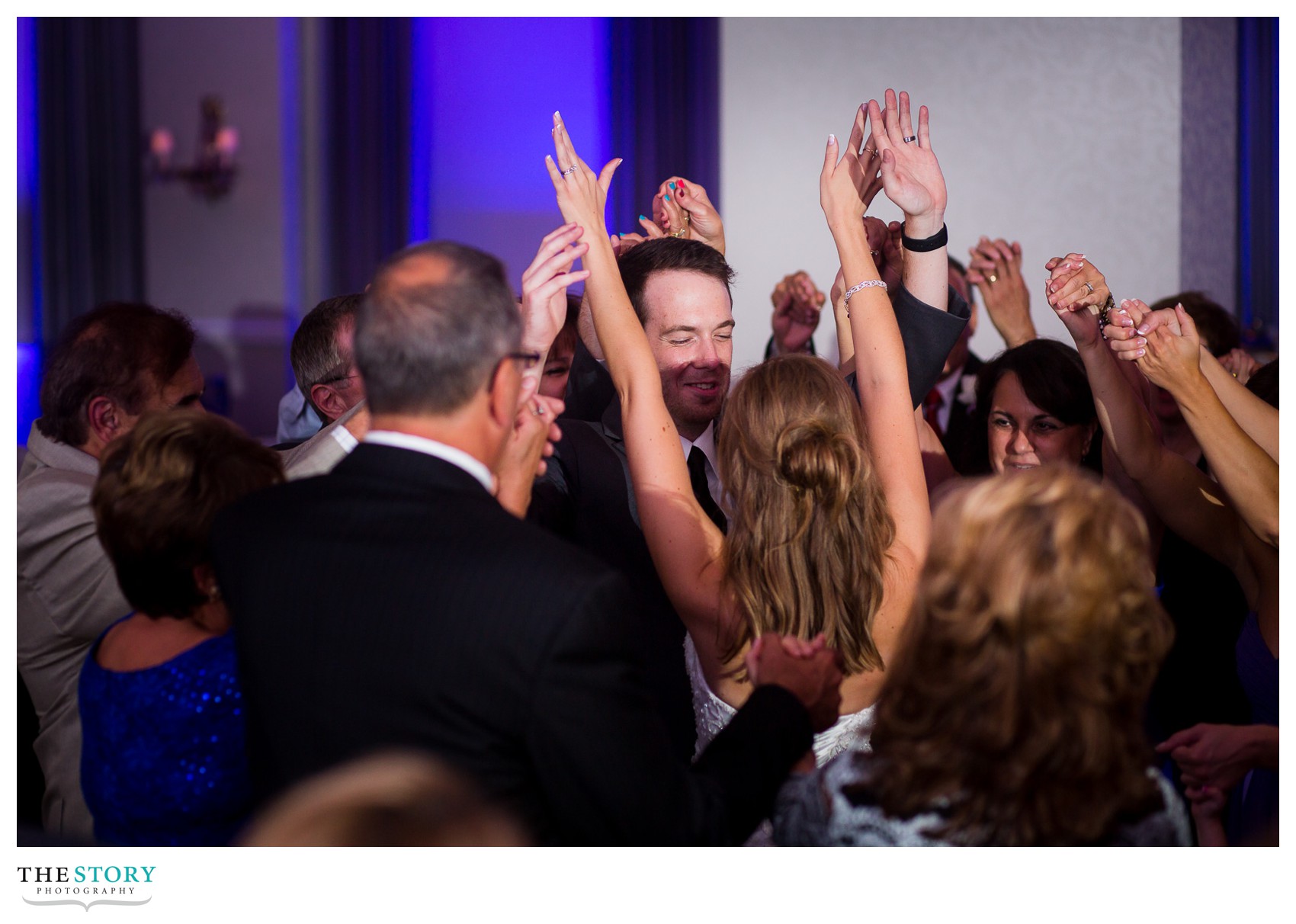 A little rain (ok, a downpour) wasn't going to stop us from getting a great night time photo!