Yang & Yue's wedding at Cornell could not have been filled with more joy from the getting ready at Statler Hotel all the way through their sunset photos at the very spot that they got engaged at the Cornell Plantations!
As is pretty obvious here, Yue and his friends are a group that can't be held back from having fun!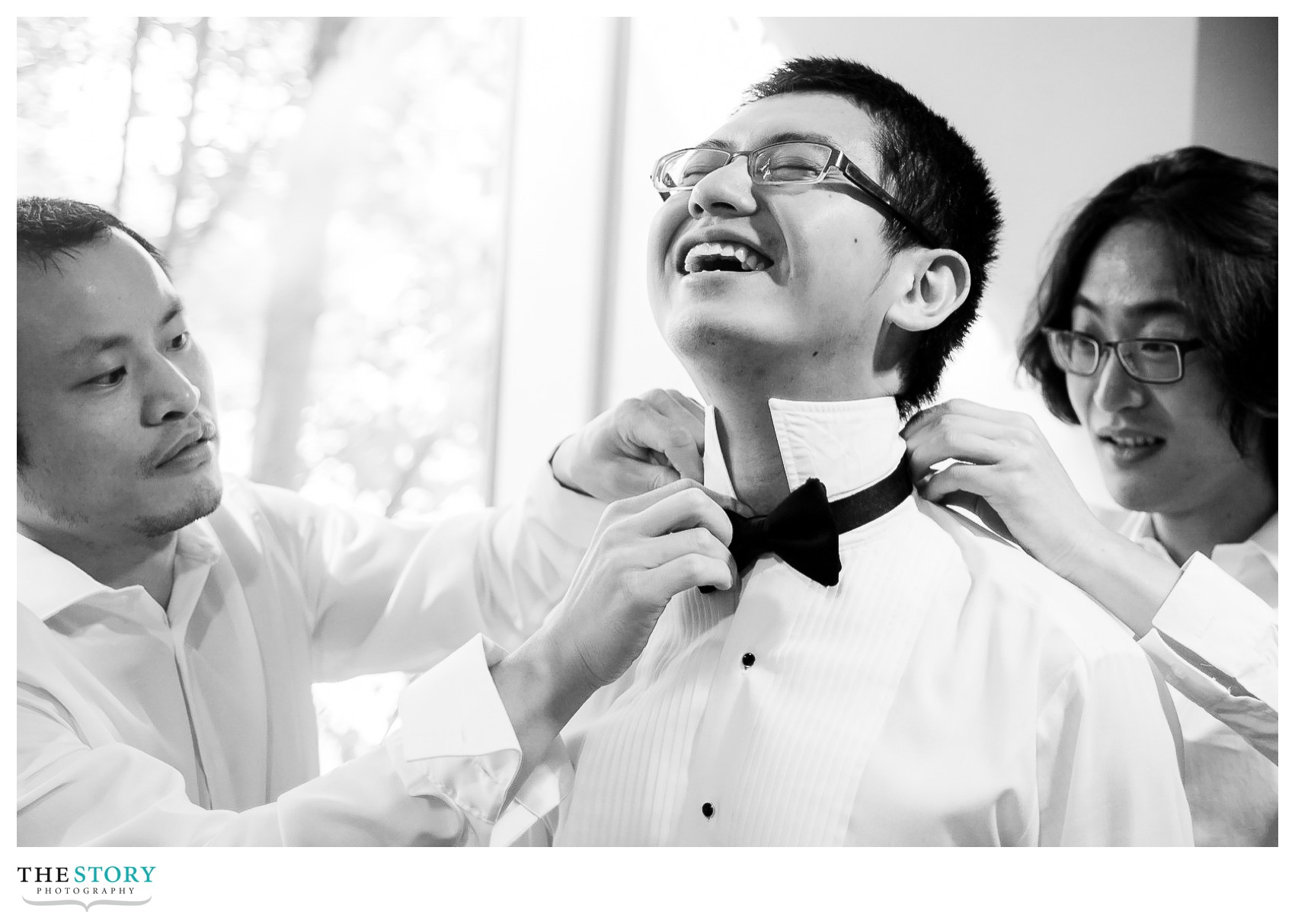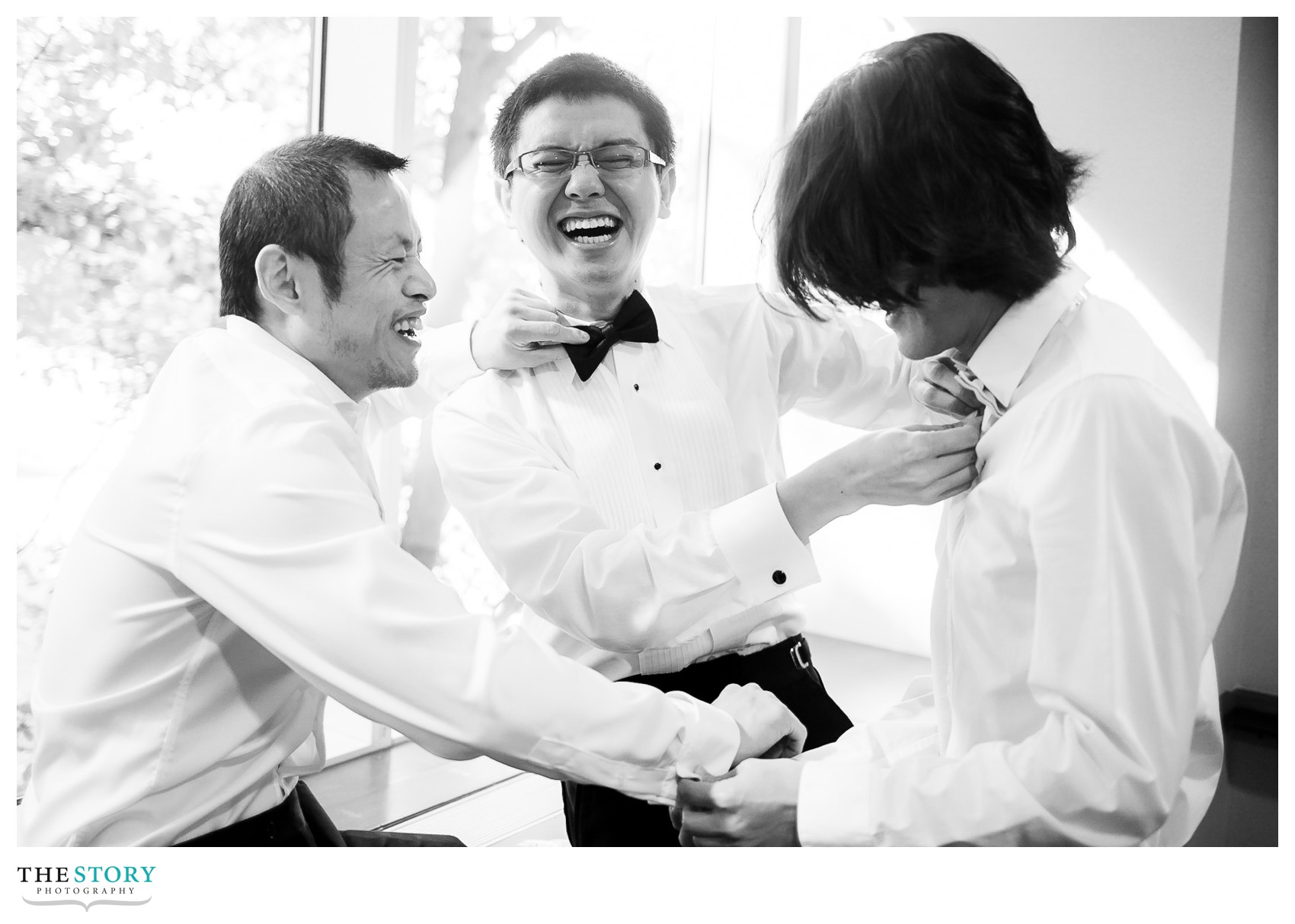 As Yang was getting ready at Statler for the wedding day, there was no shortage of help from her friends and family!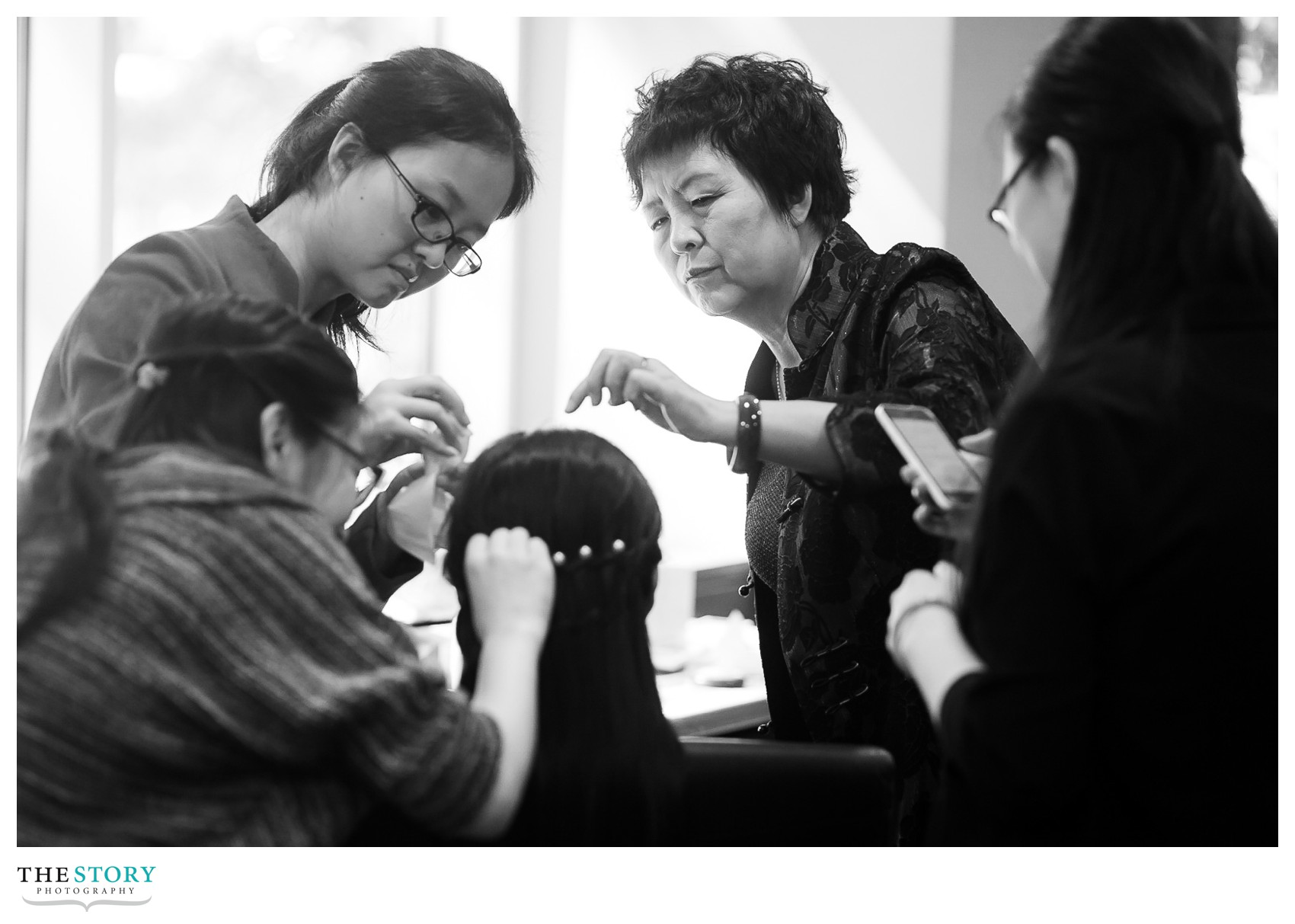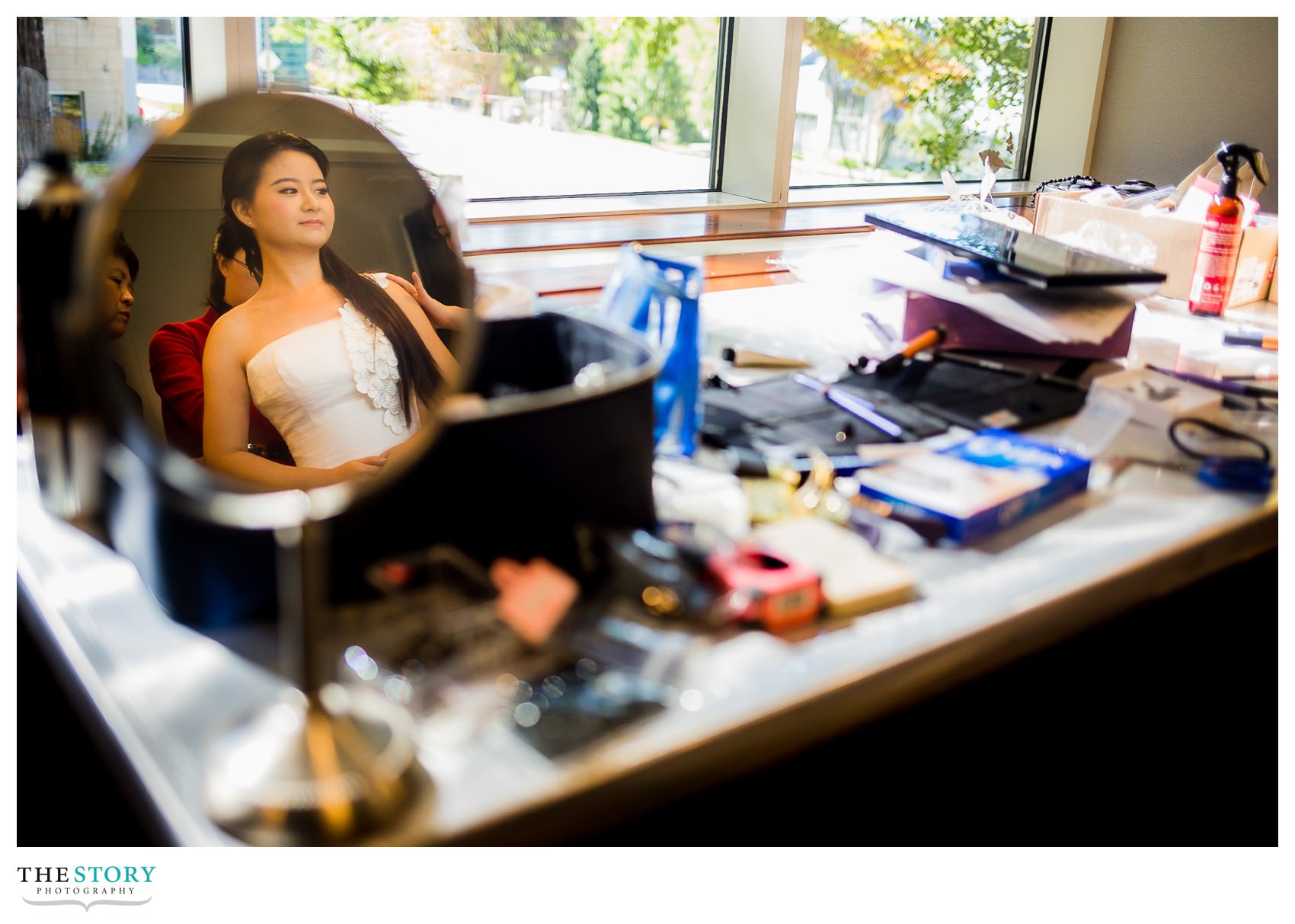 As you may have picked up on if you follow the blog here, I'm not really one for photos of people looking directly in to the camera. This photos of Yang's completely calm beauty here in the midst of everyone helping her to get ready was one photo that I could not pass in sharing!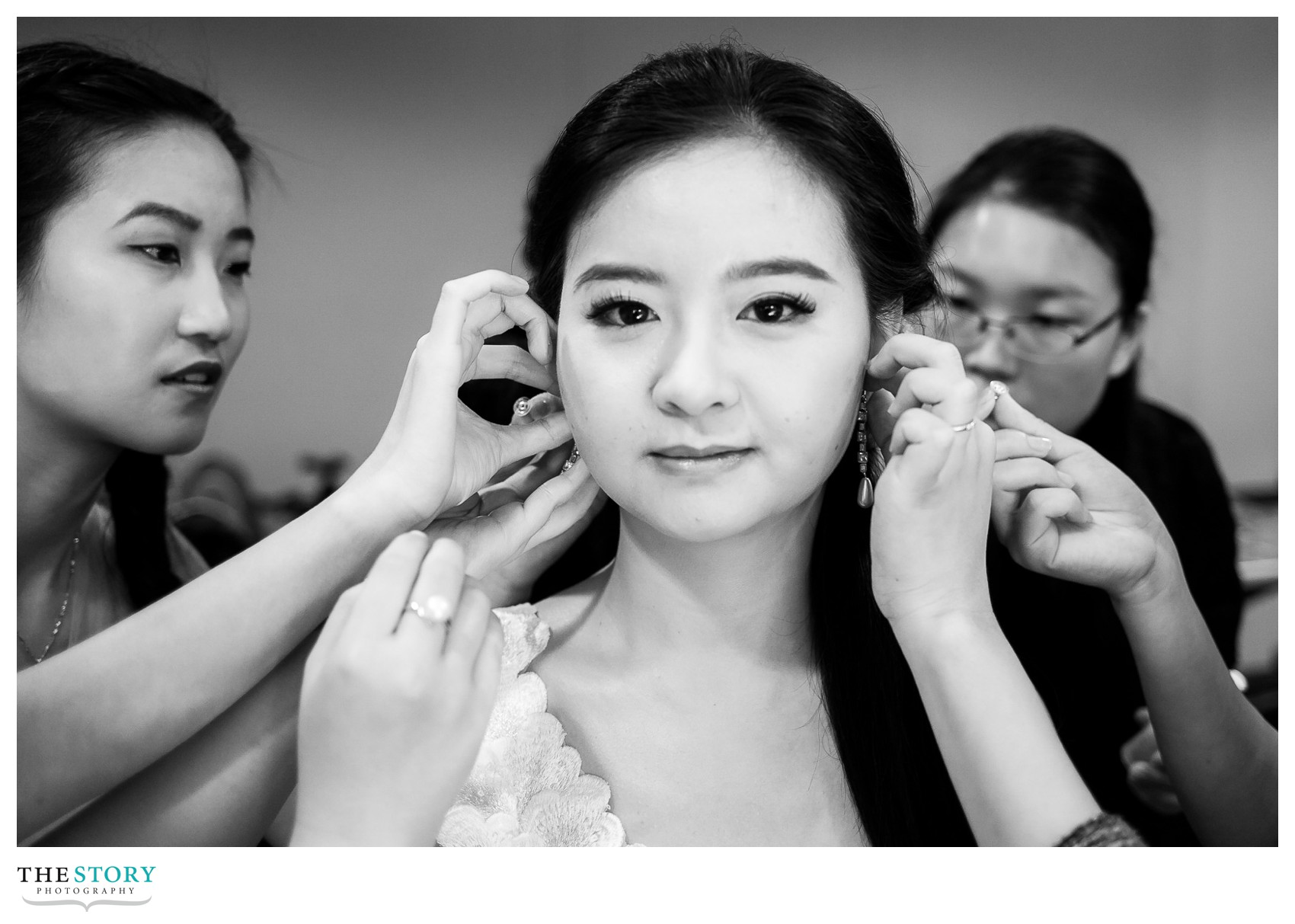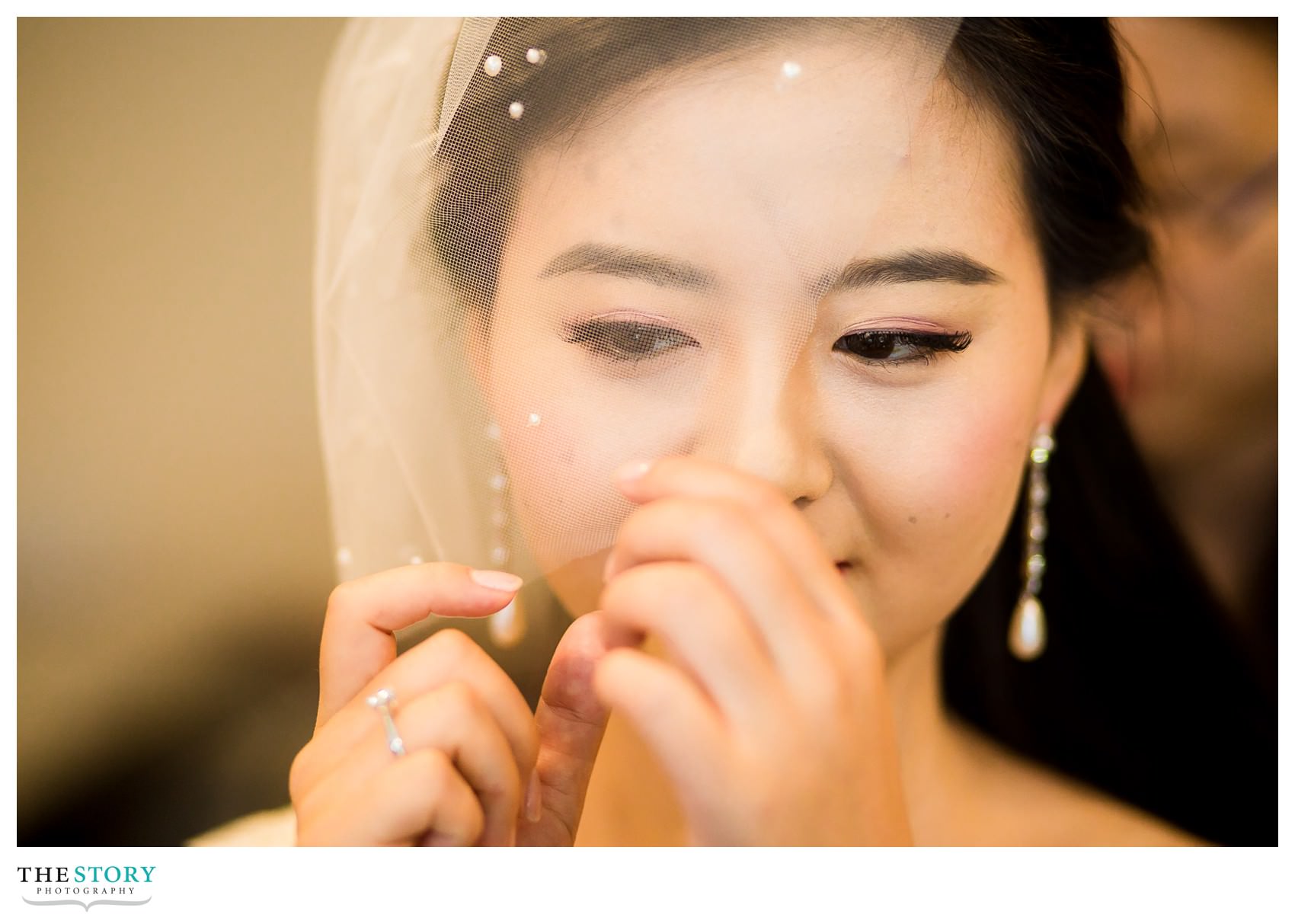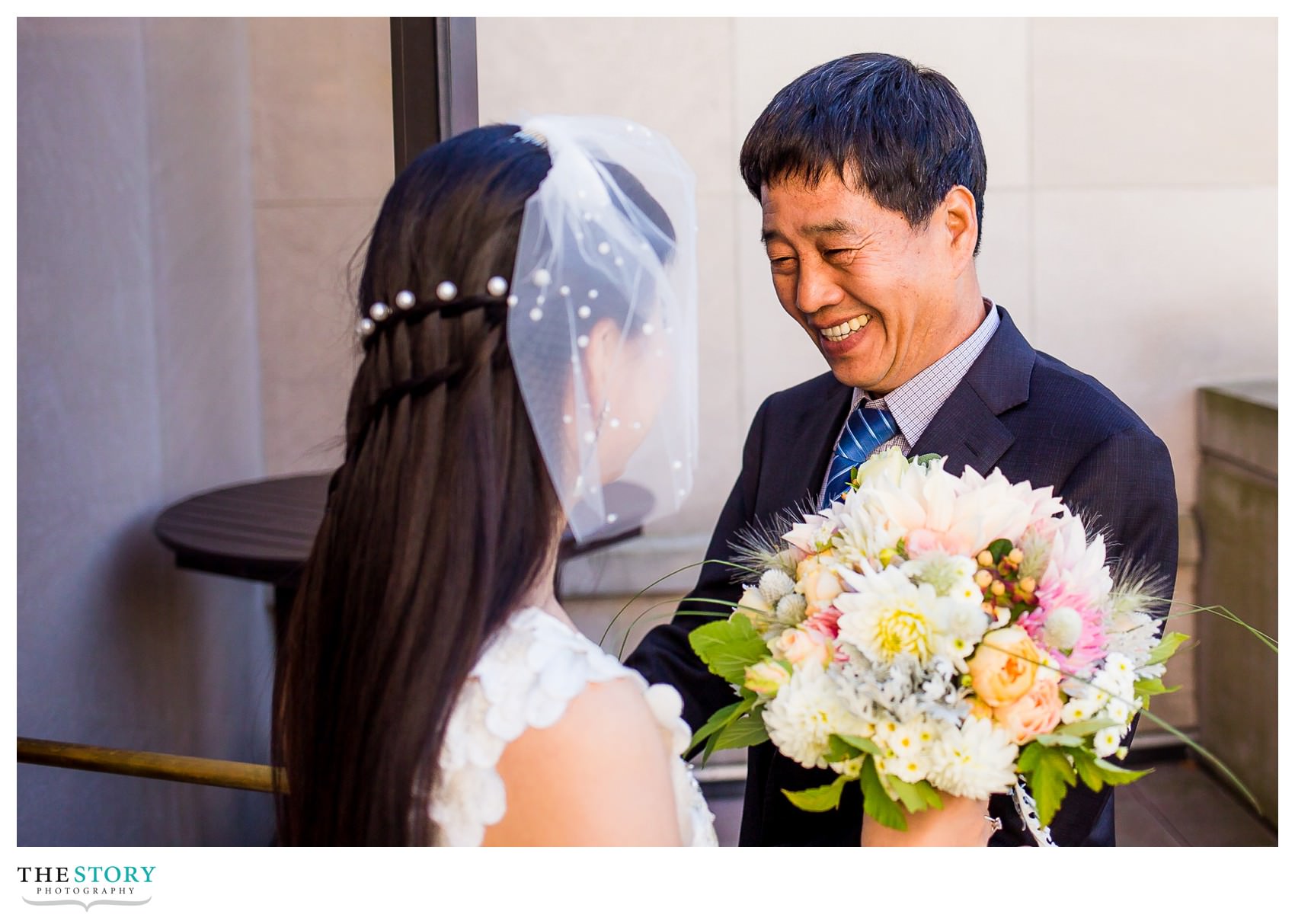 After getting ready, Yang made the short walk from Statler over to the A.D. White Garden for the first look with Yue!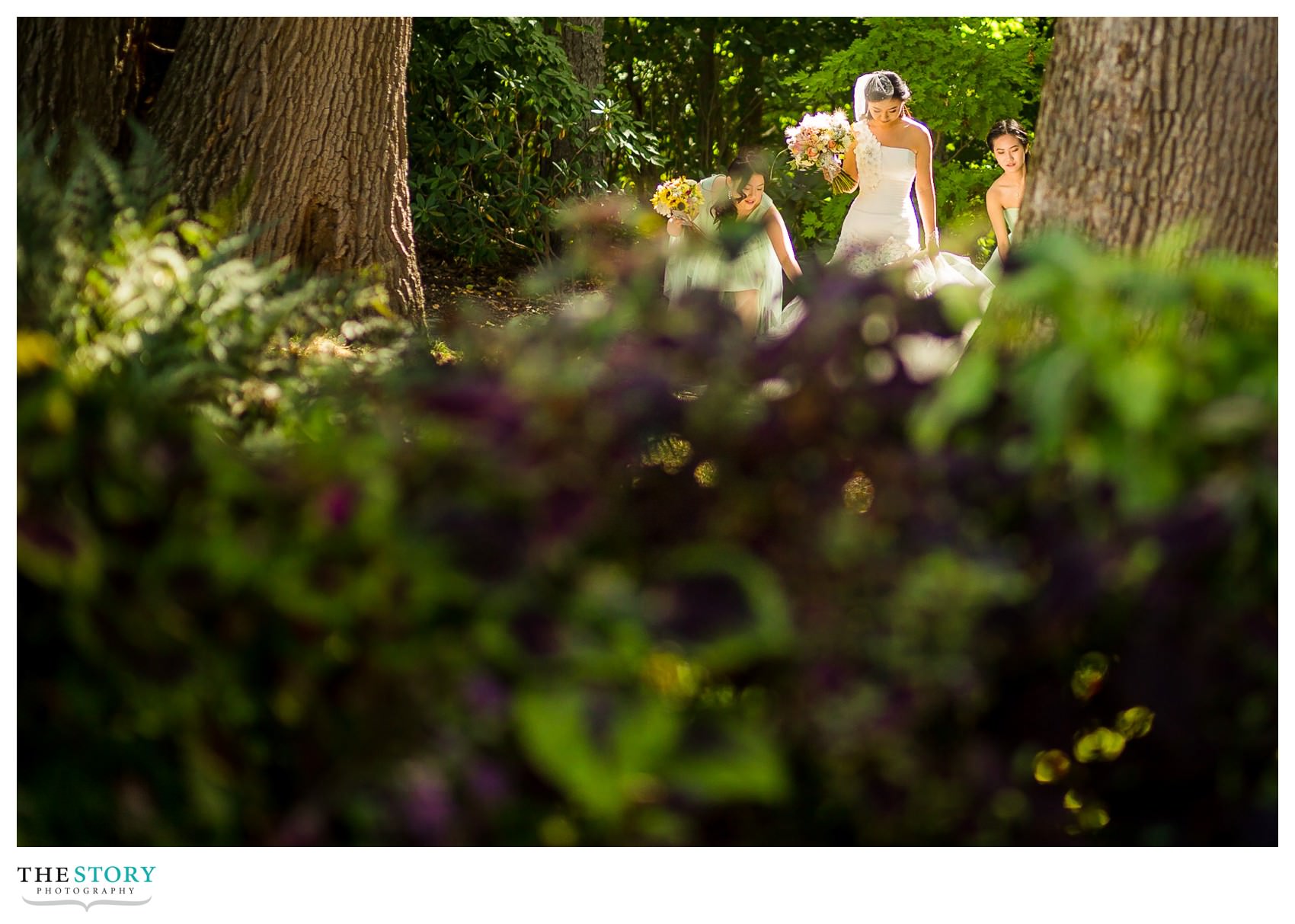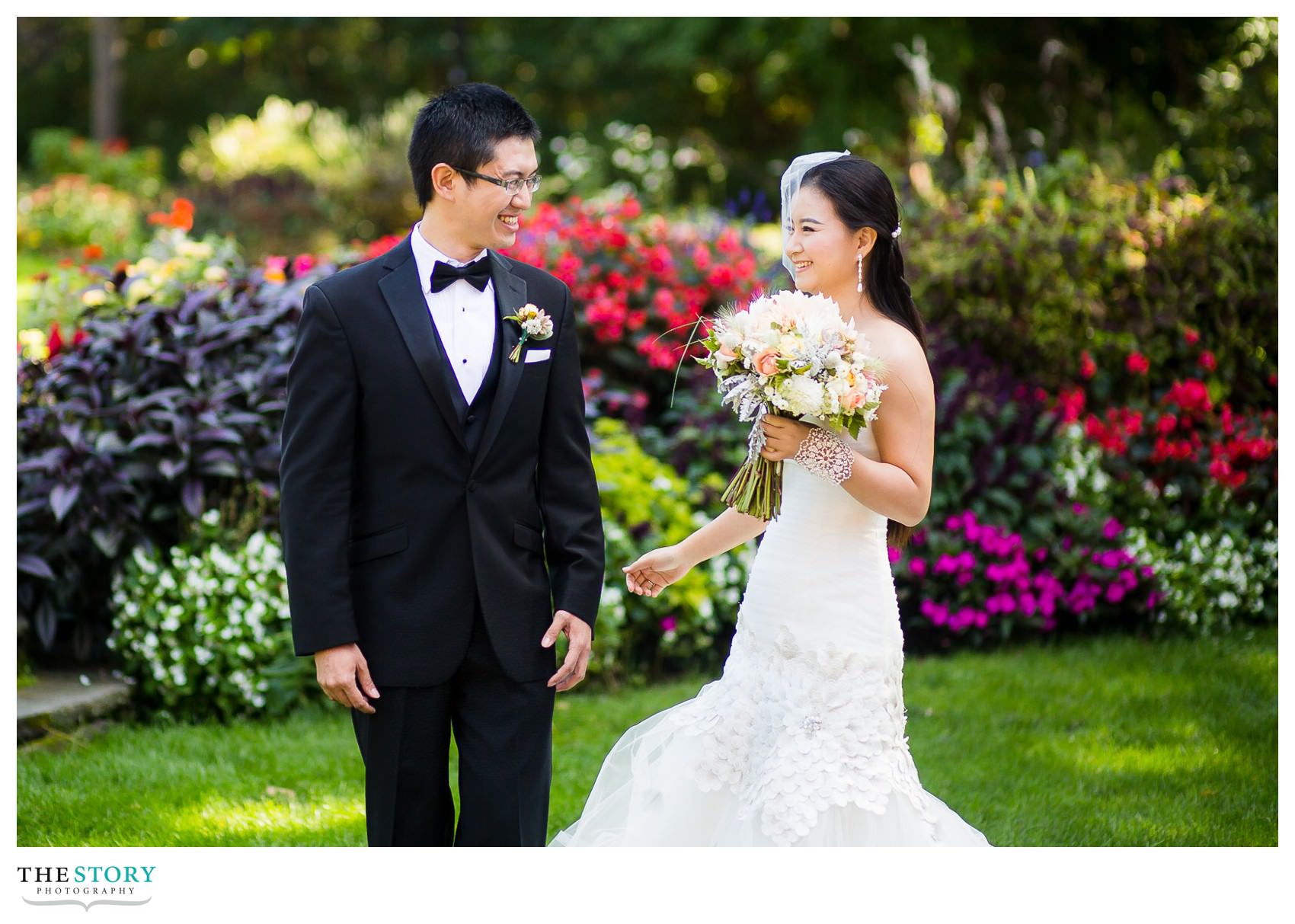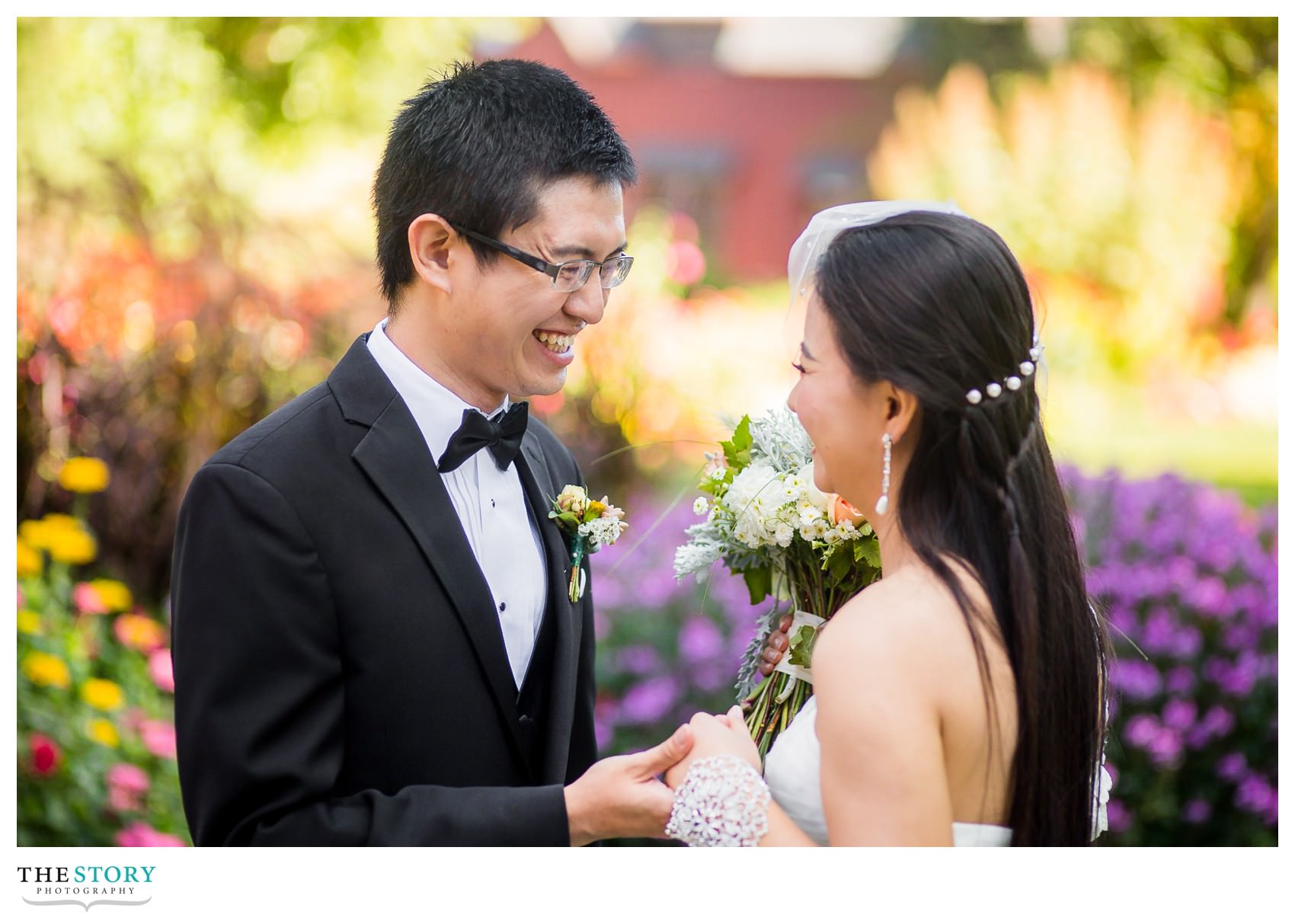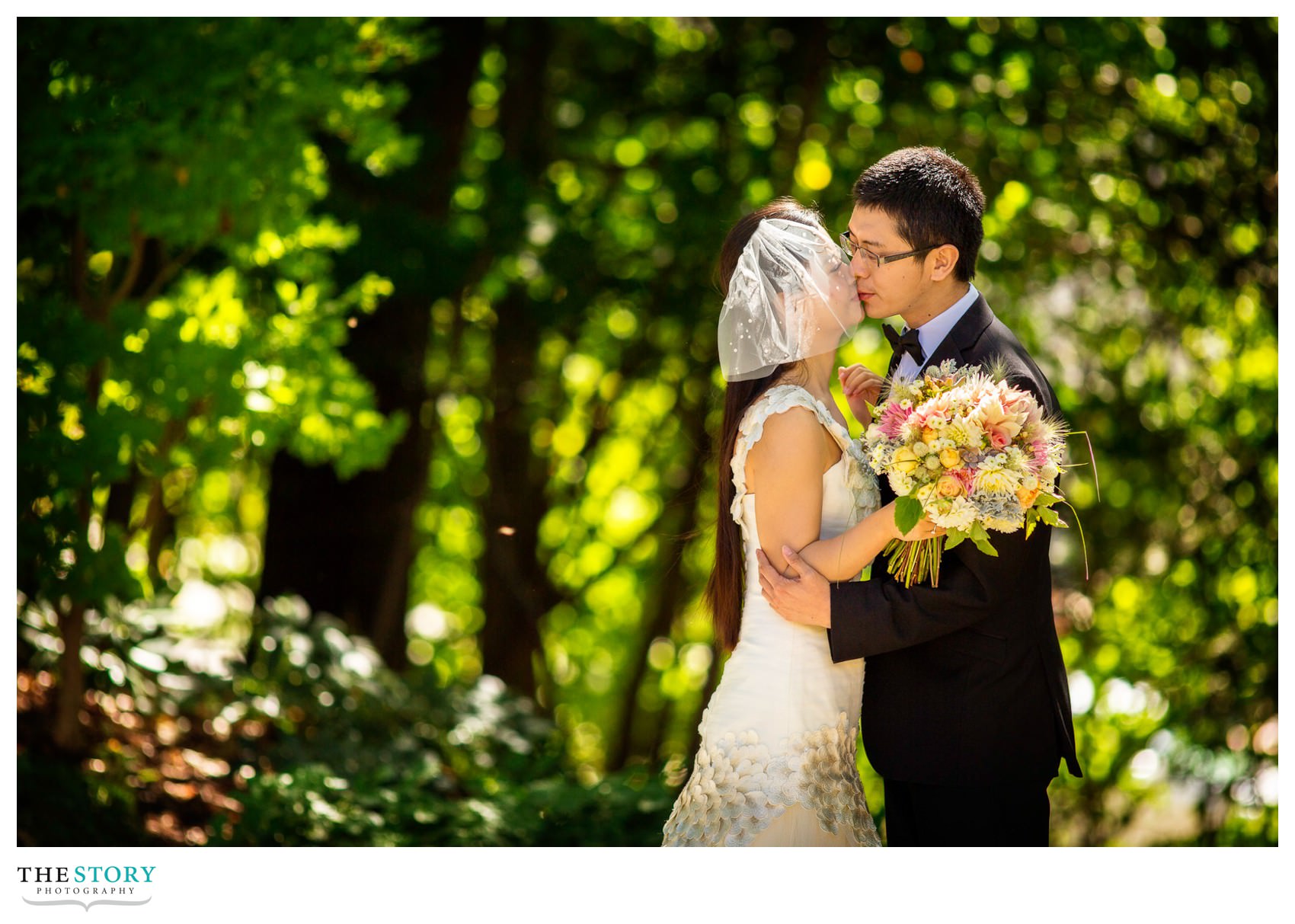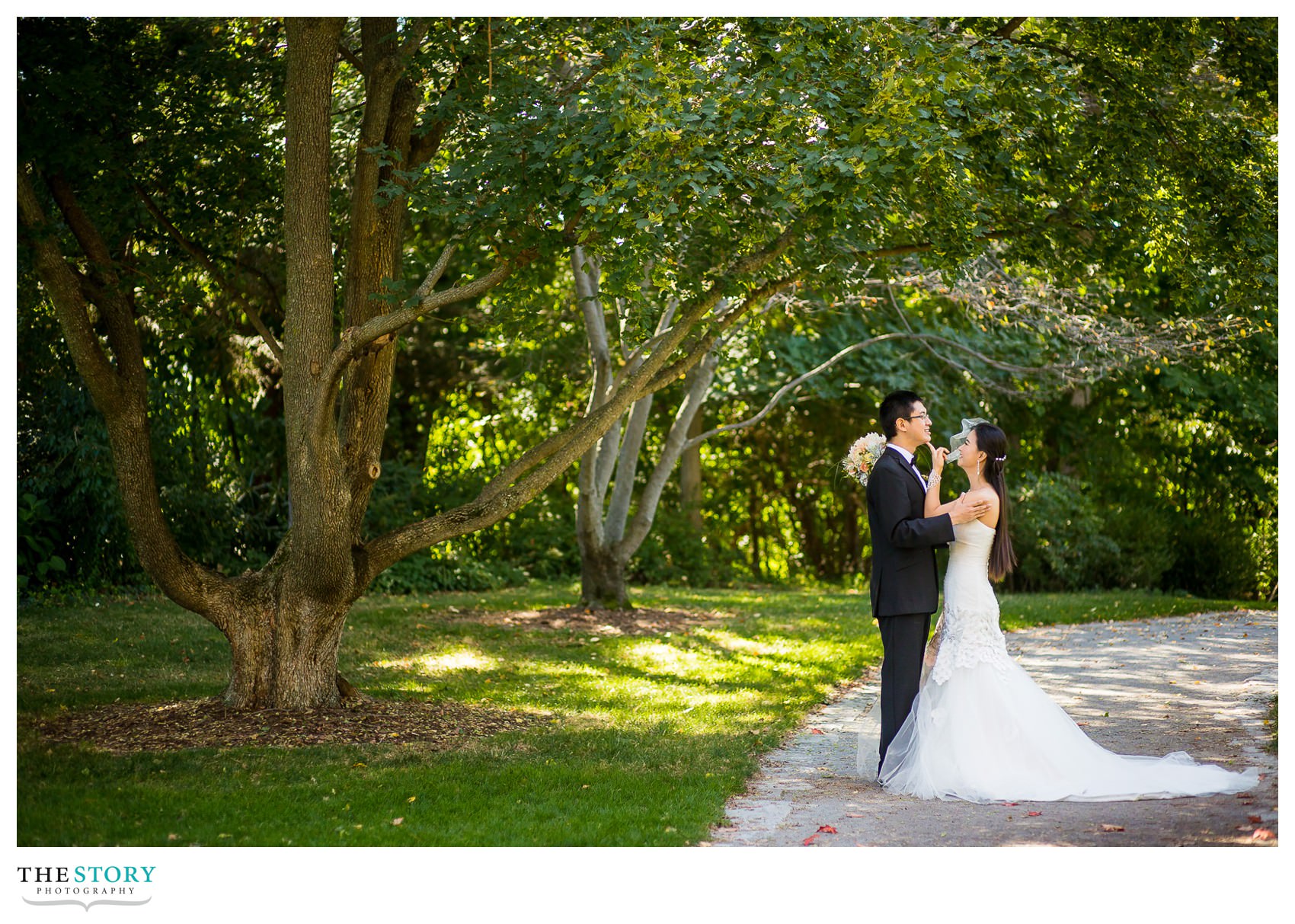 Of course we couldn't leave out the iconic McGraw Tower out of the wedding photos!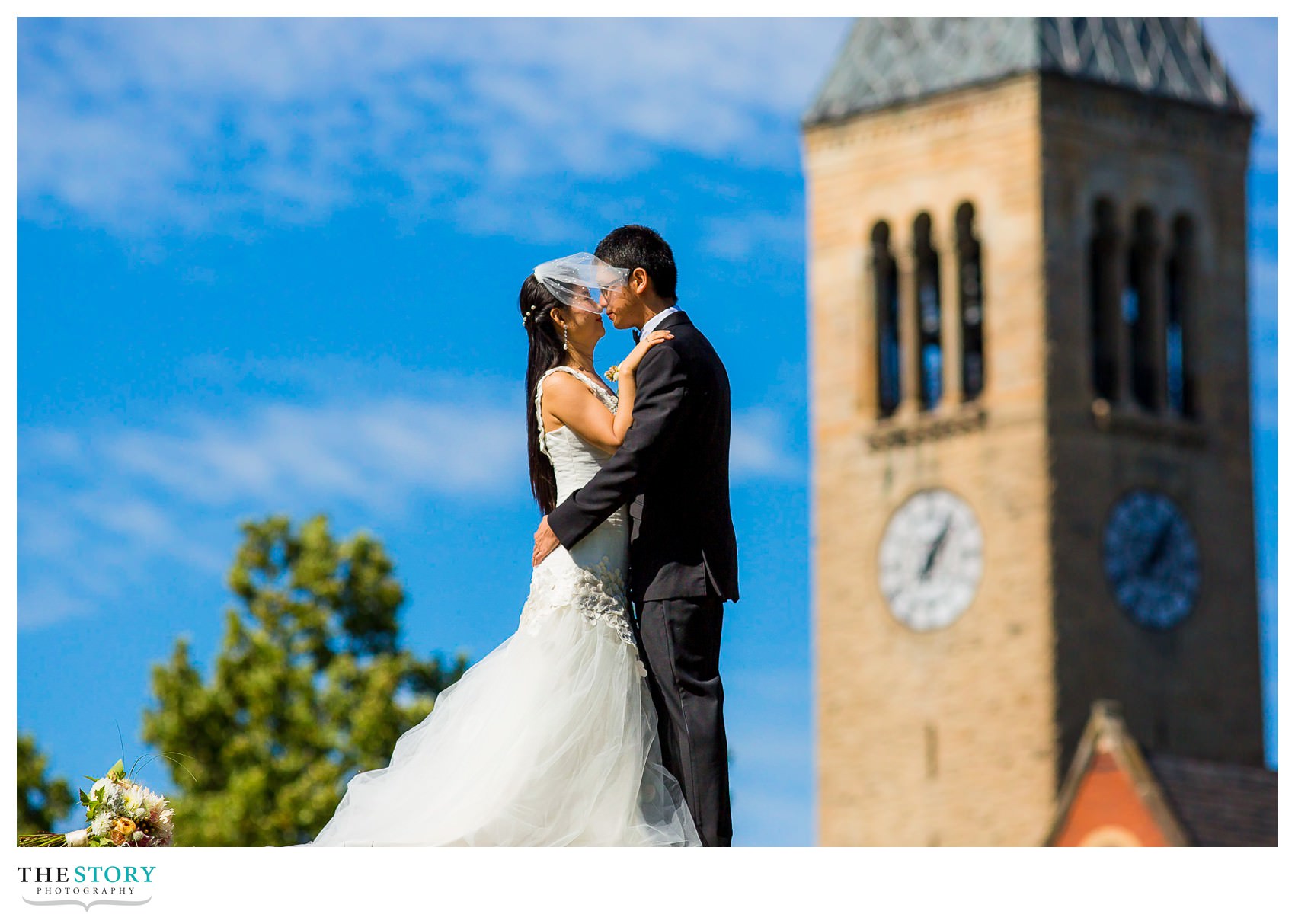 Then, after the first look and a few photos, we were ready for the wedding ceremony at Sage Chapel.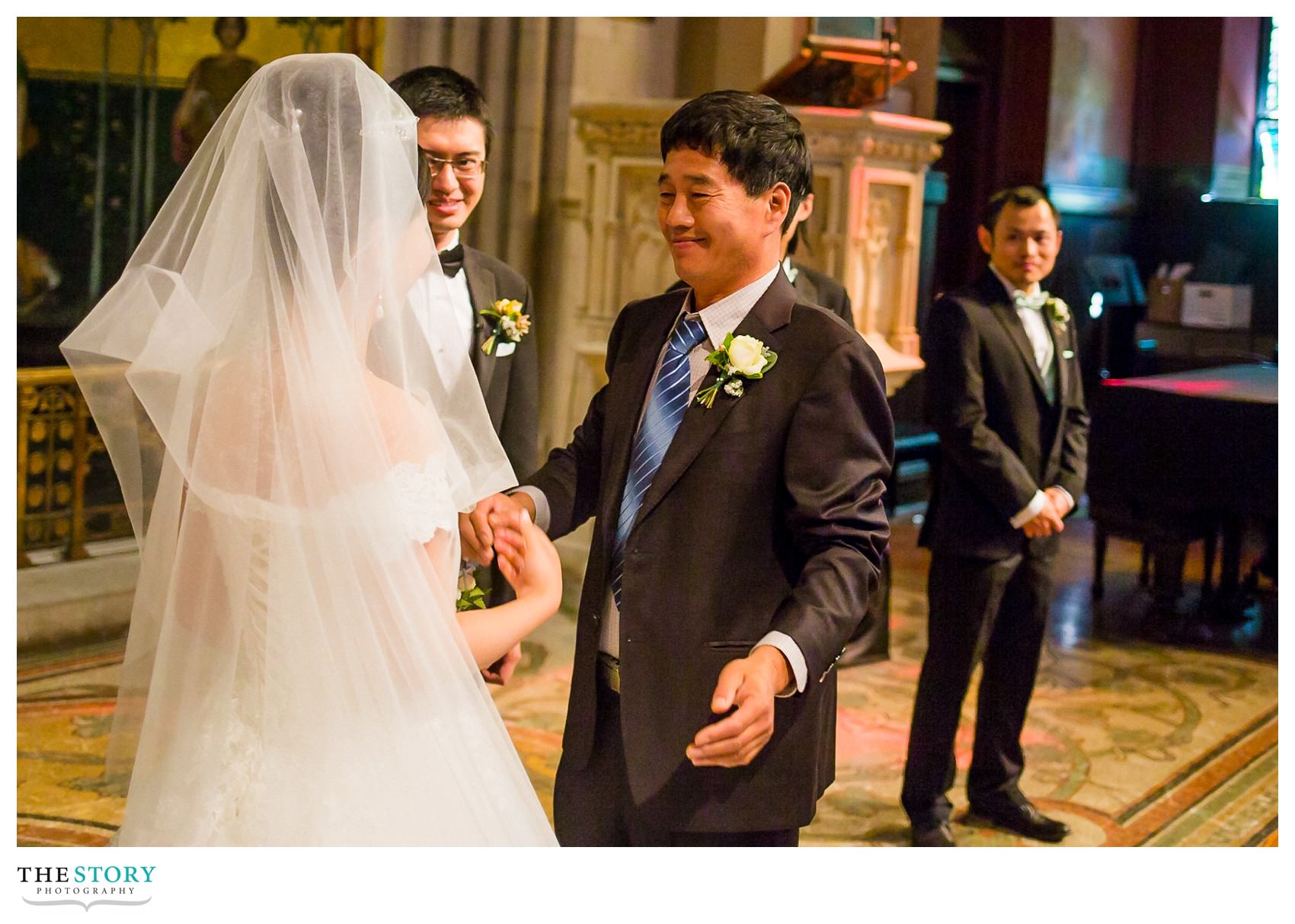 Sage chapel is known as one of the darkest places around for a wedding ceremony, but can you get any more beautiful?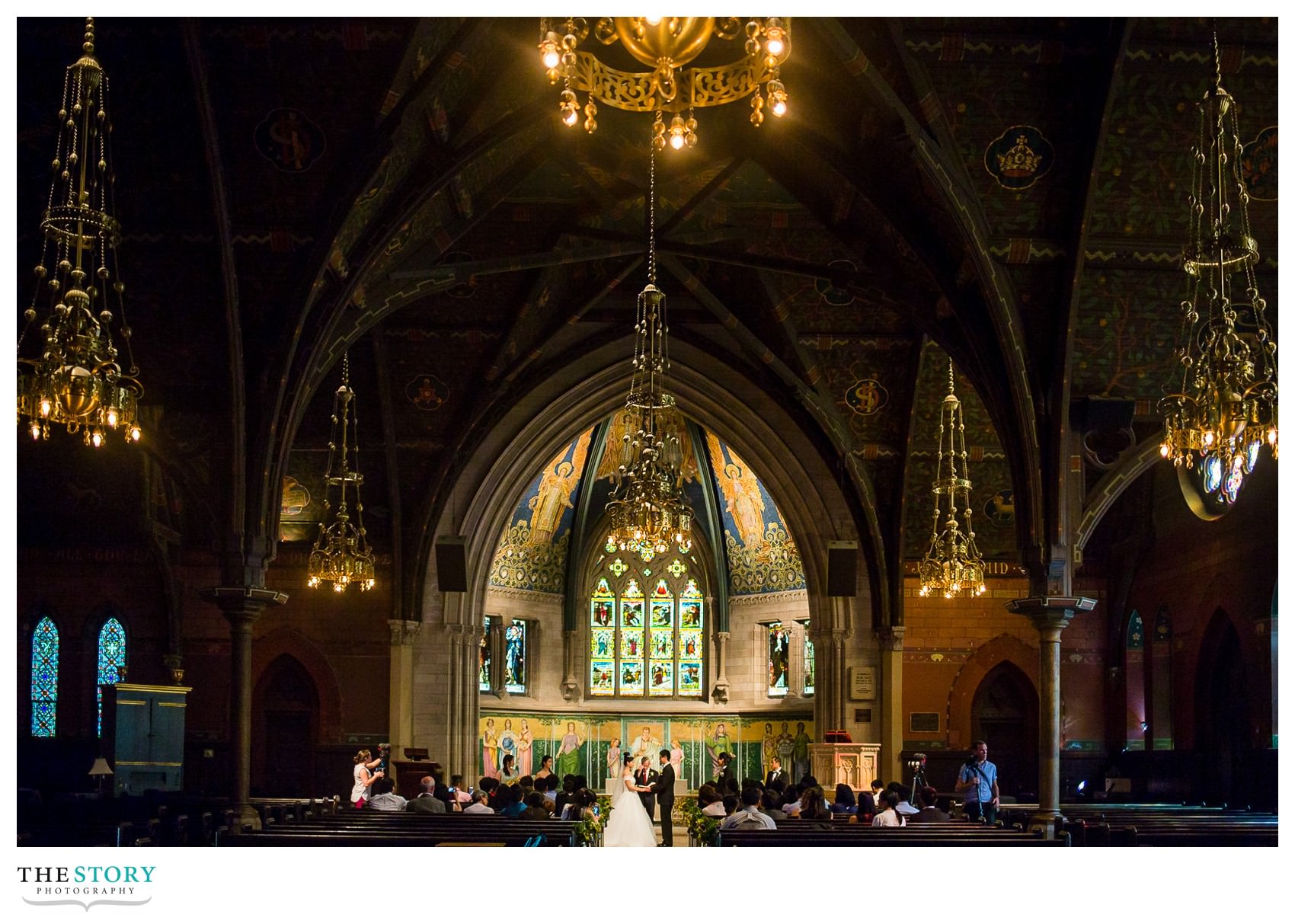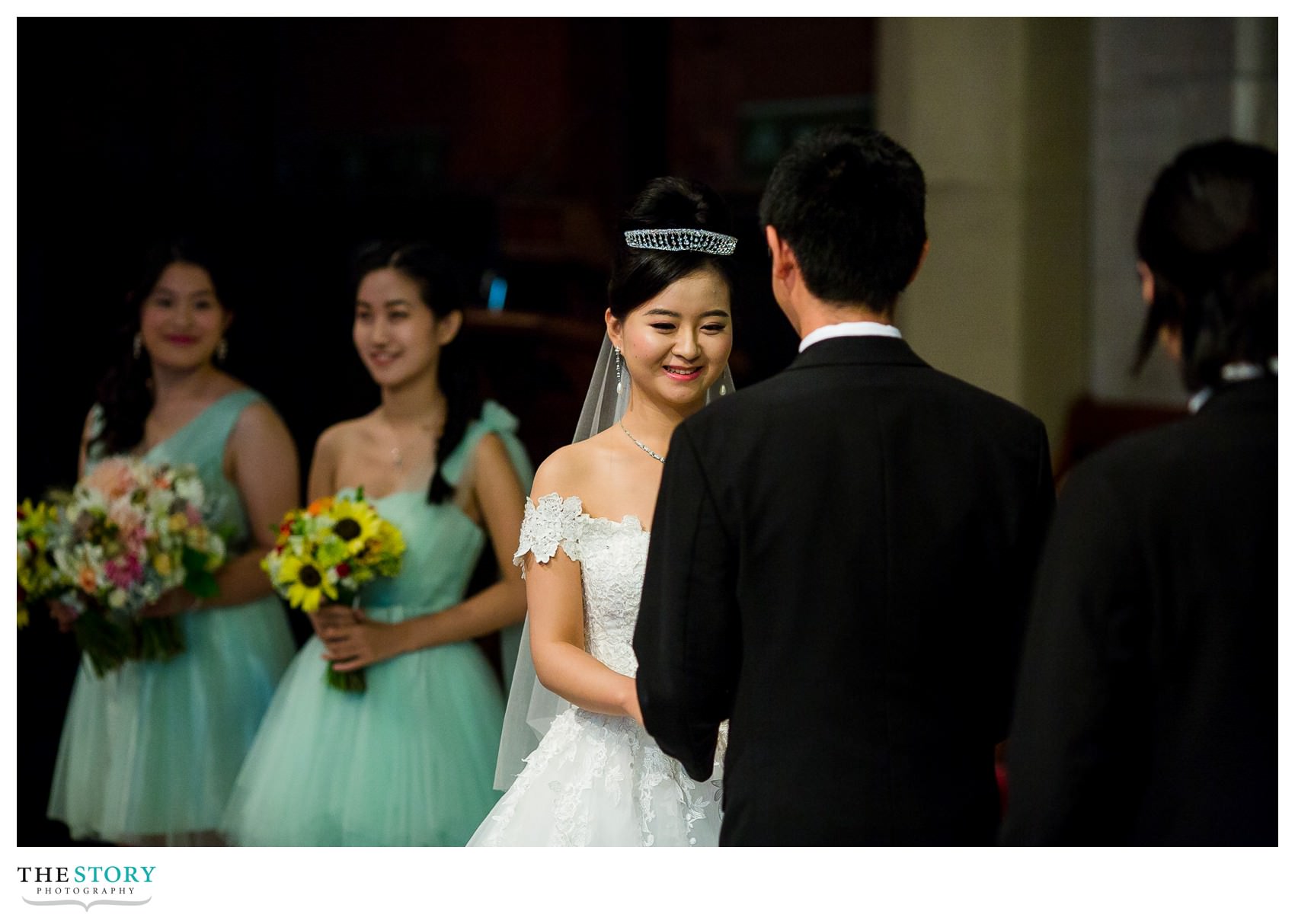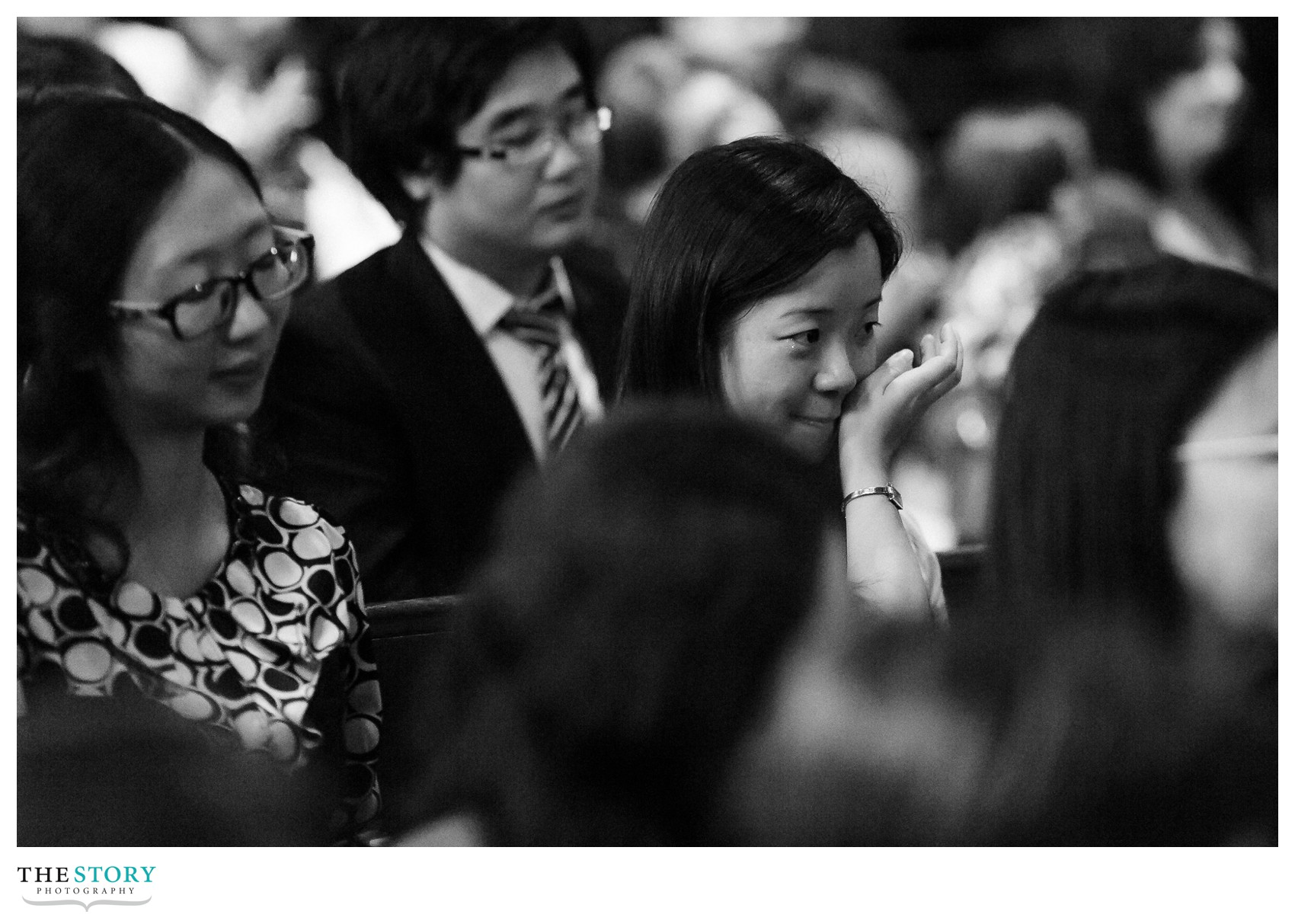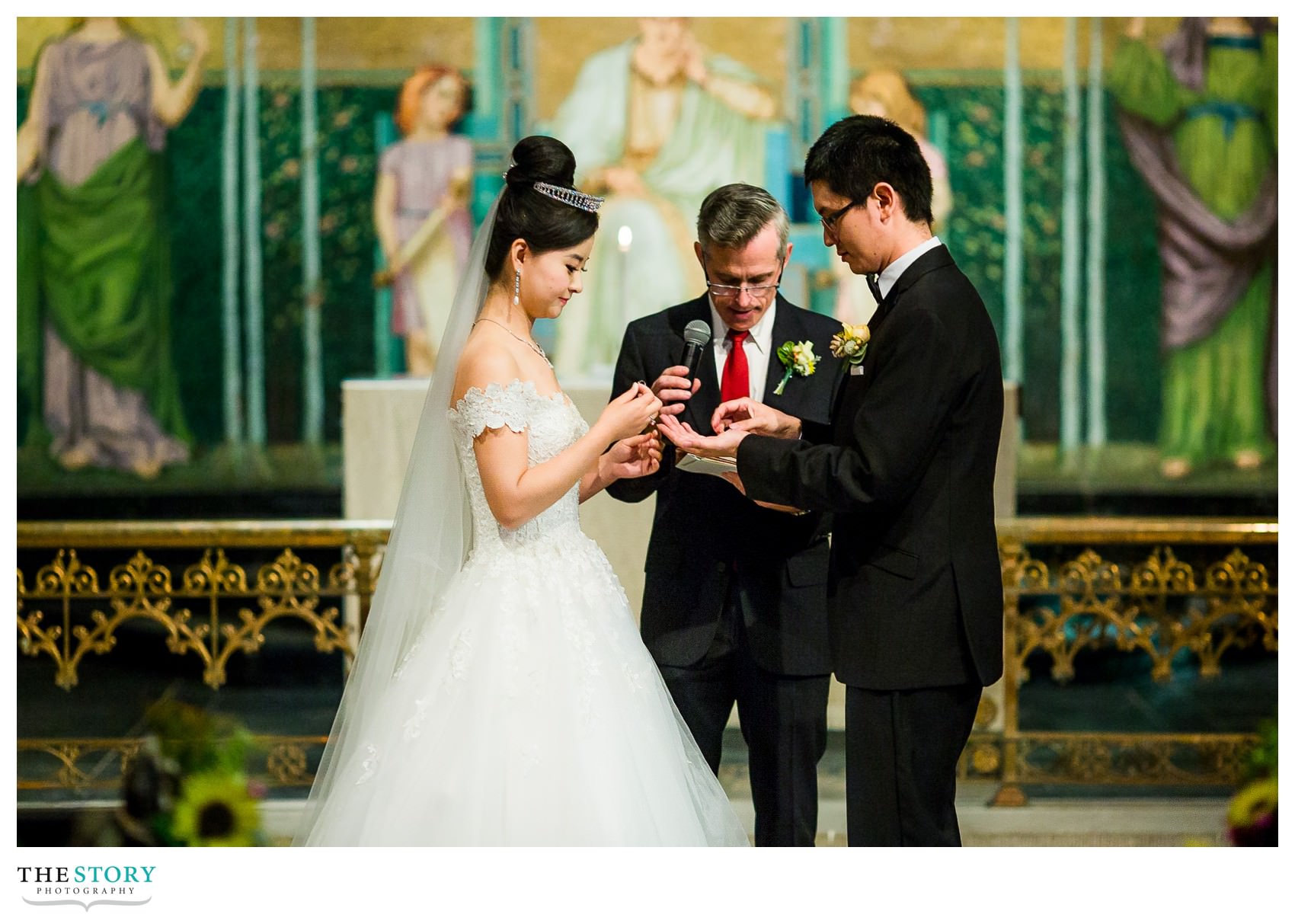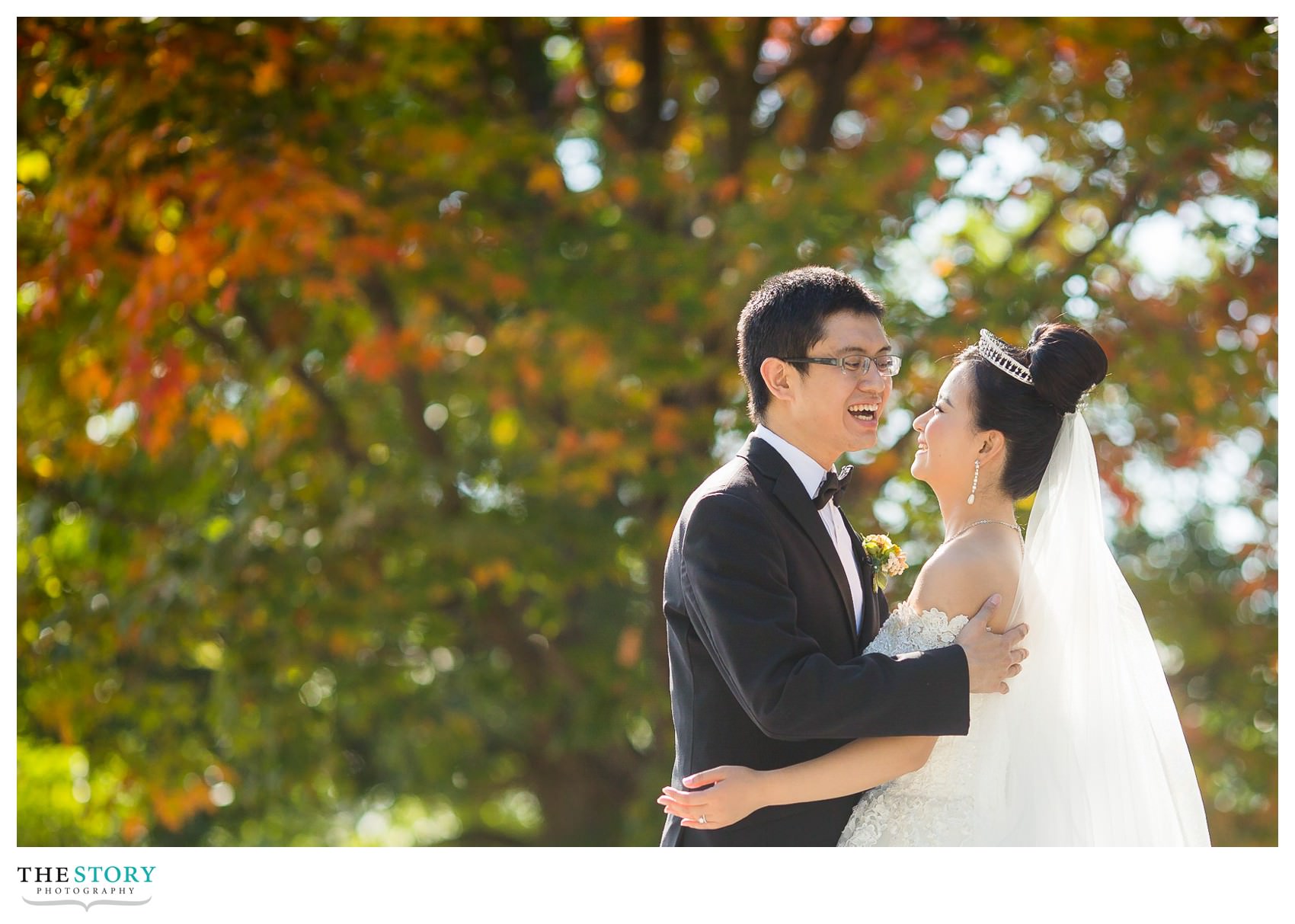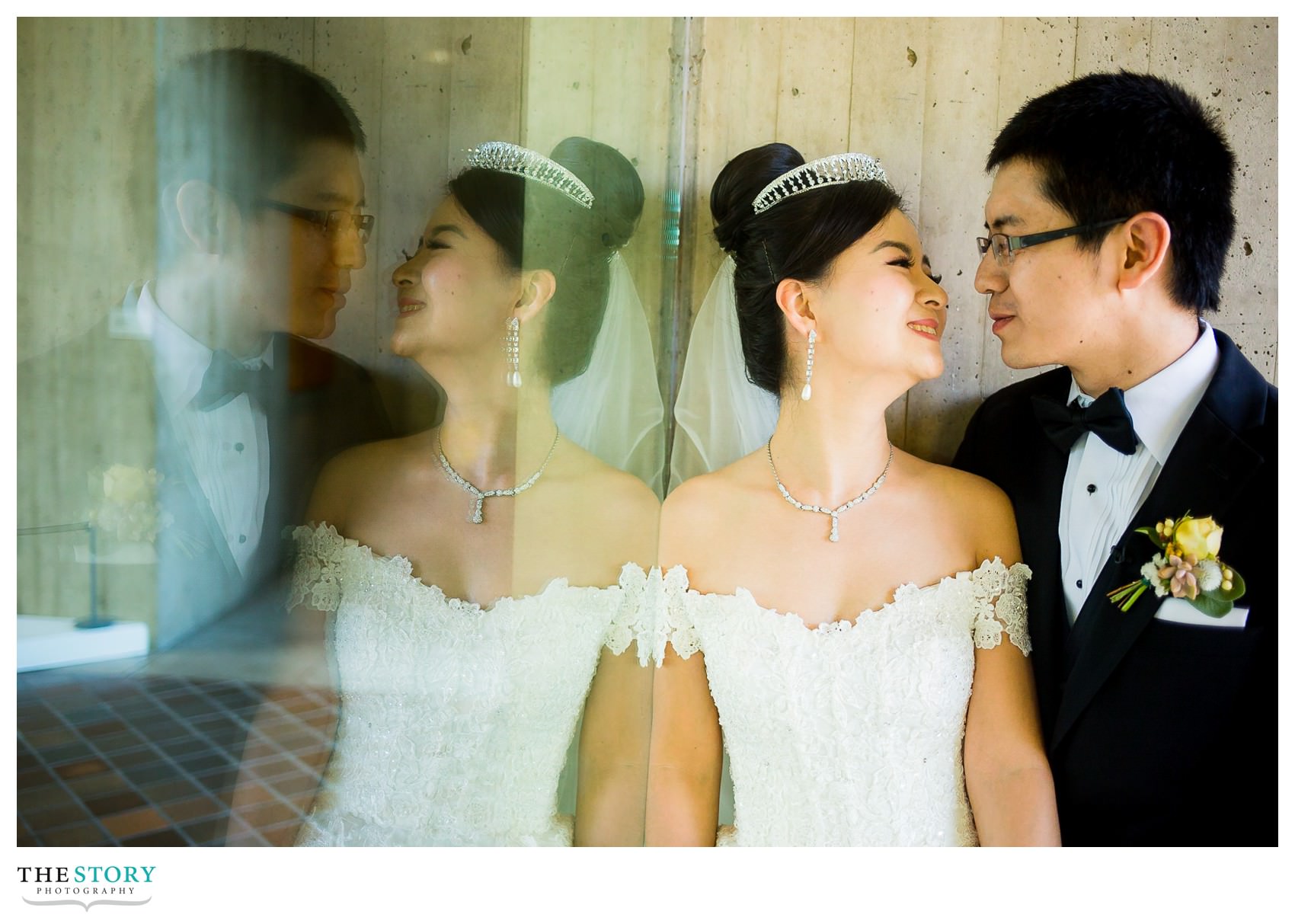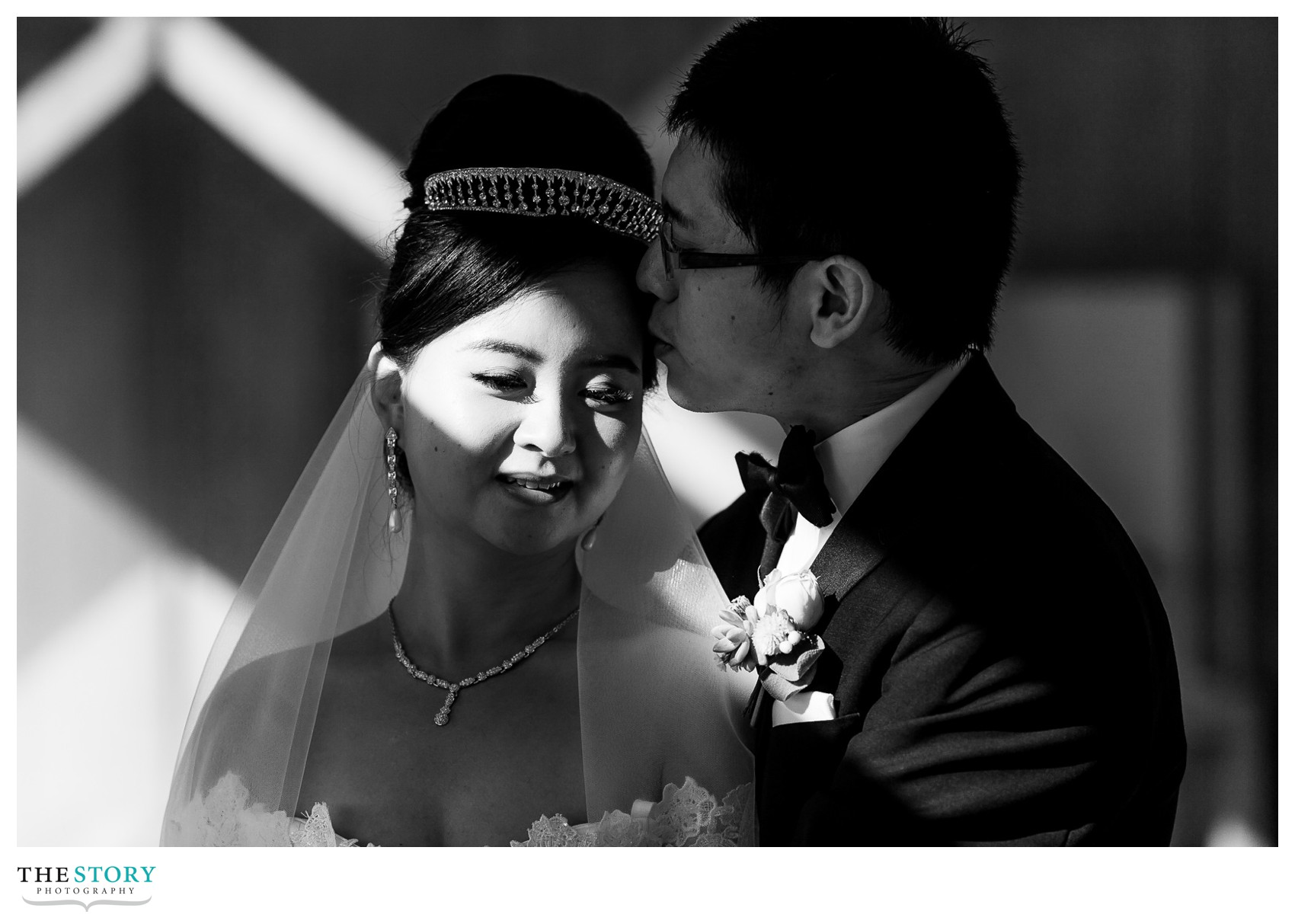 Finally, after a few more photos around campus, we were off the the F.R. Newman Arboretum at the Cornell Plantations for a dinner reception & Chinese wedding tea ceremony.  For those who are unaware, the tea ceremony is when the the bride and groom serve their new parents and call them mother and father for the first time.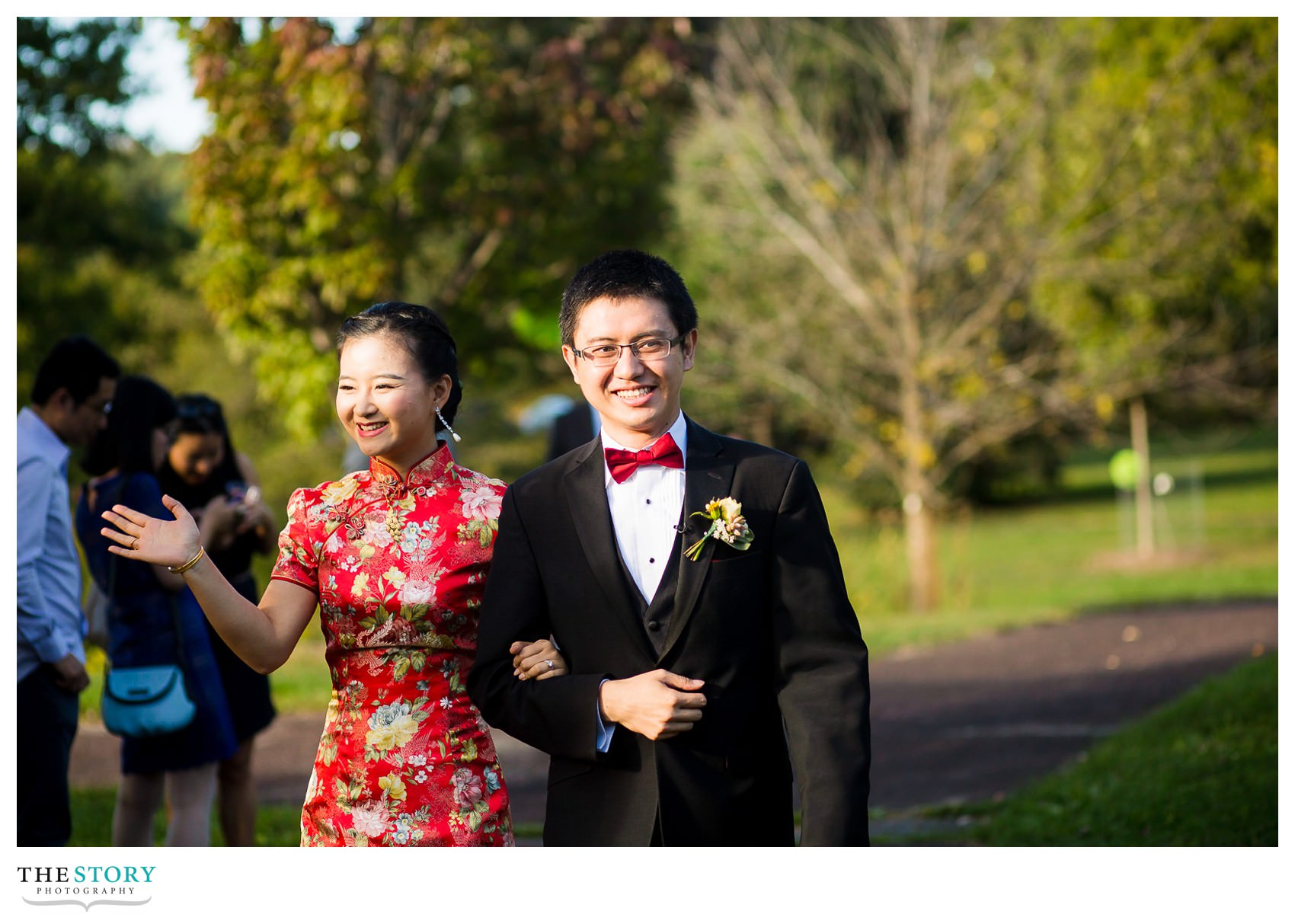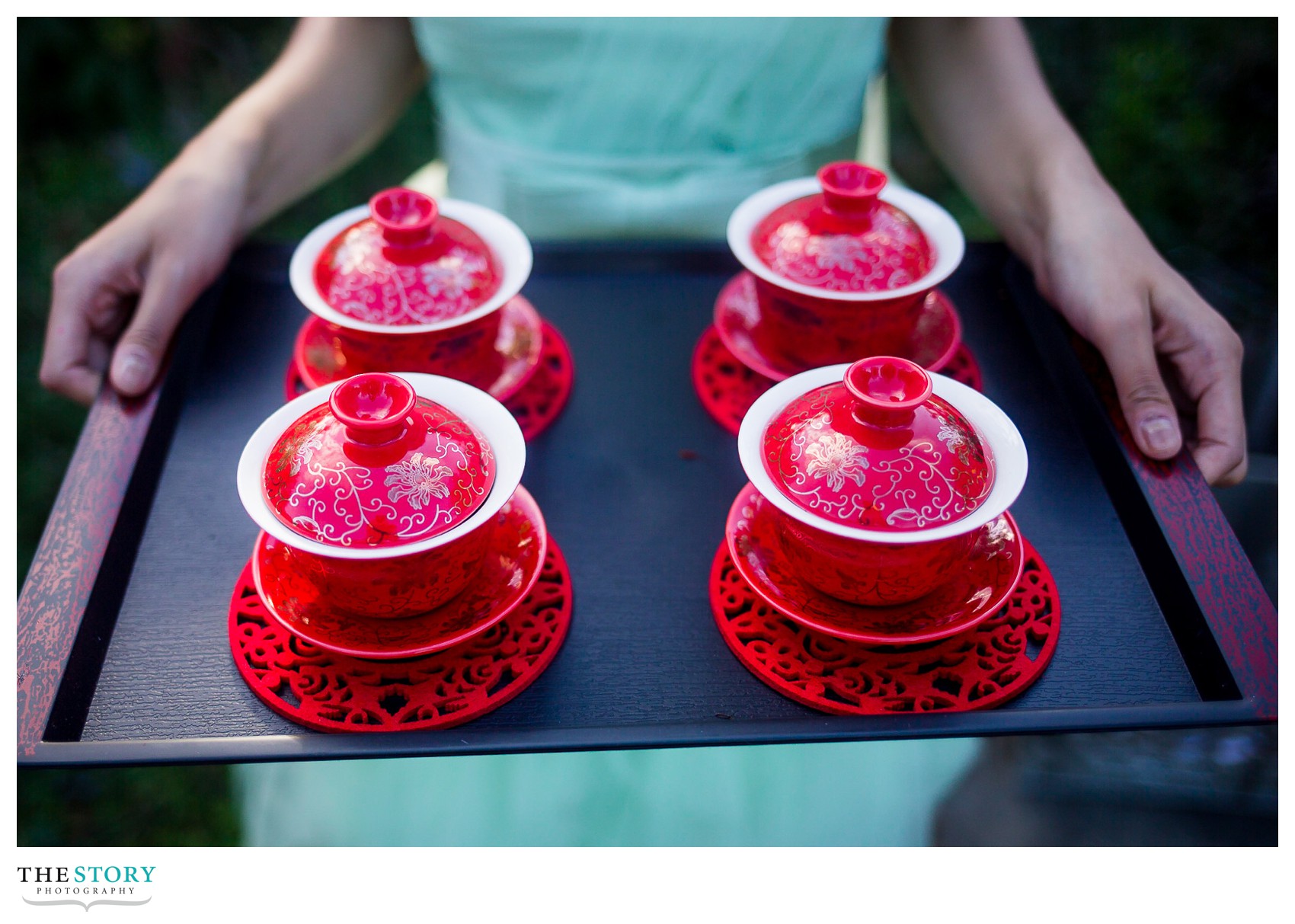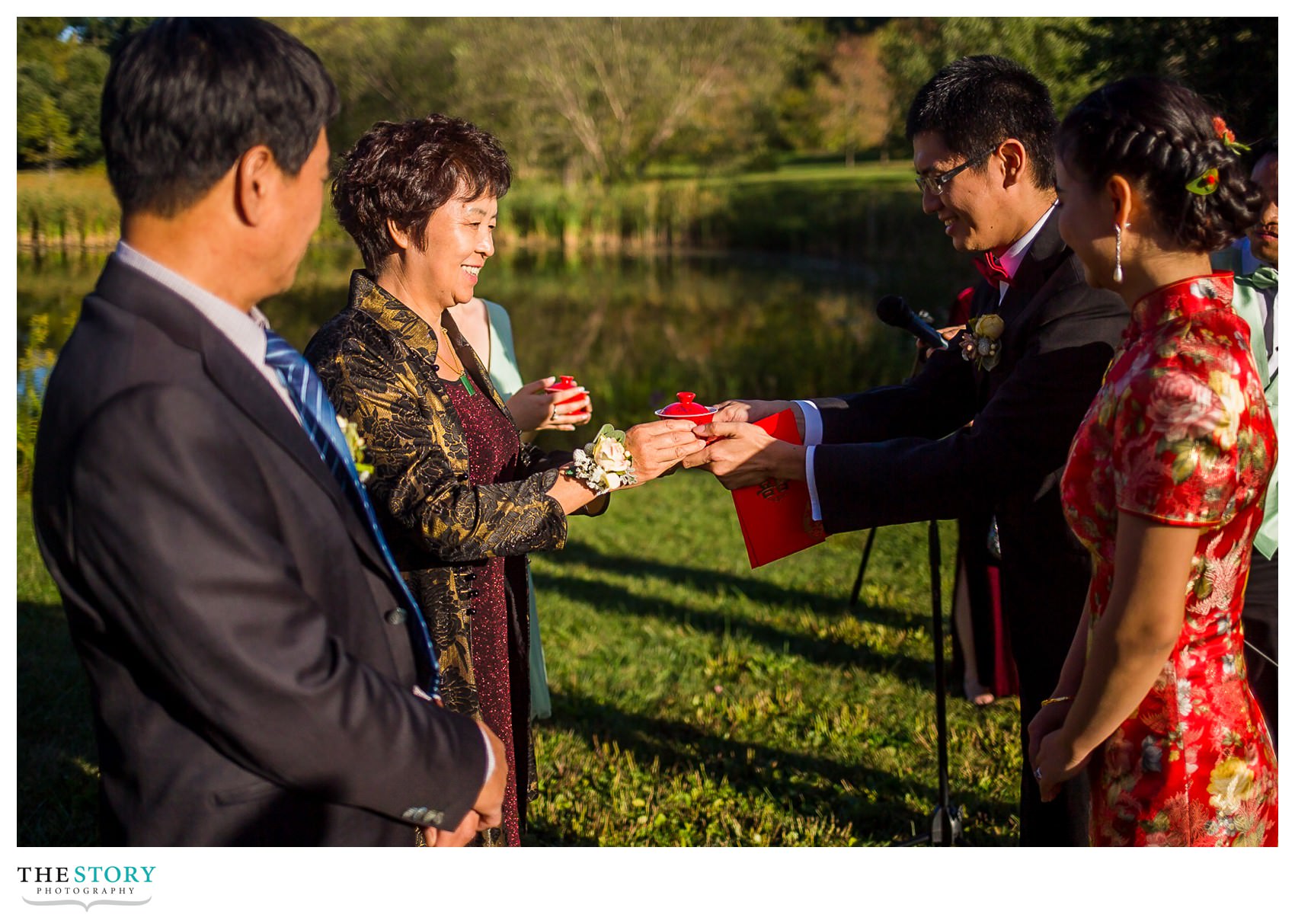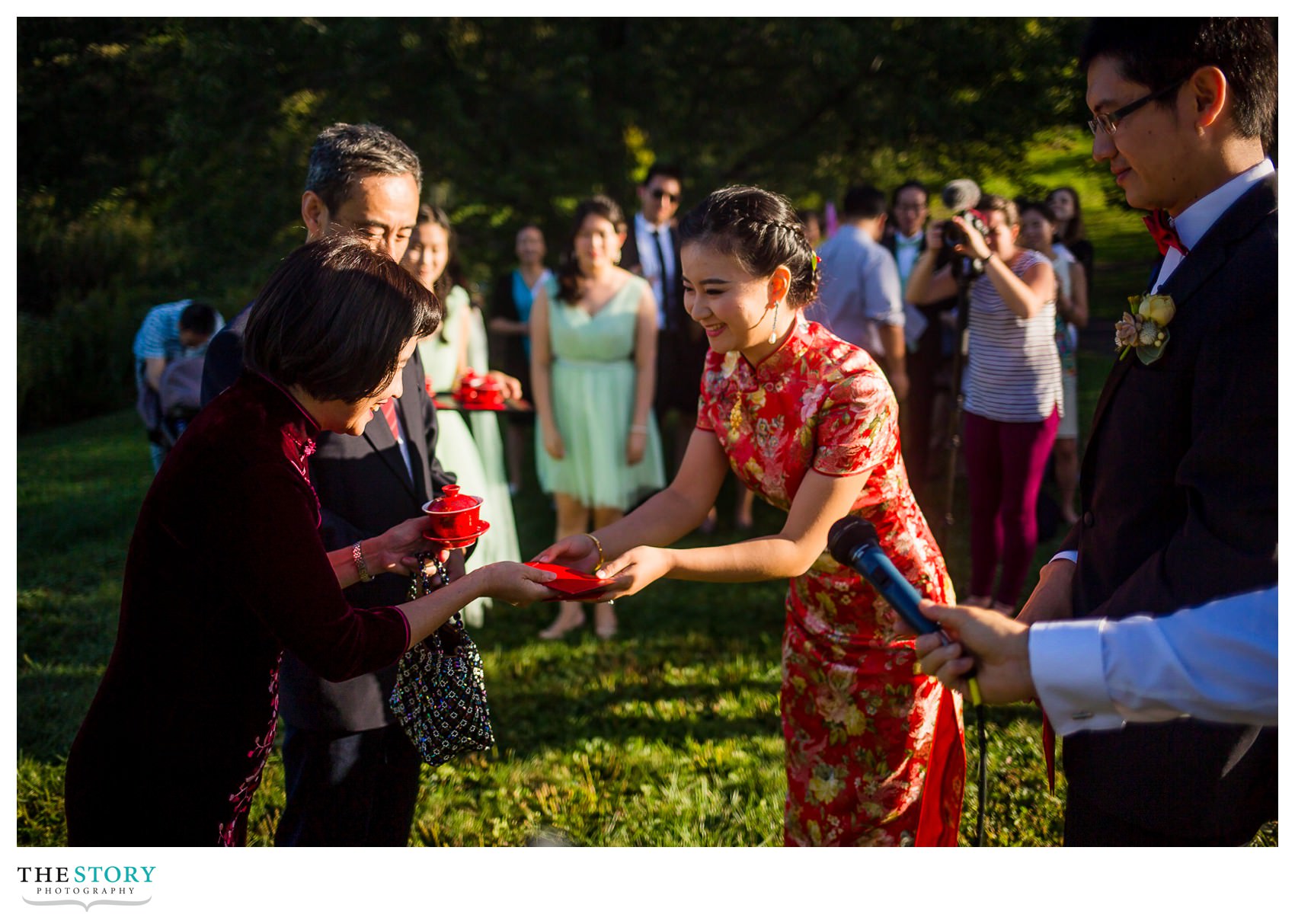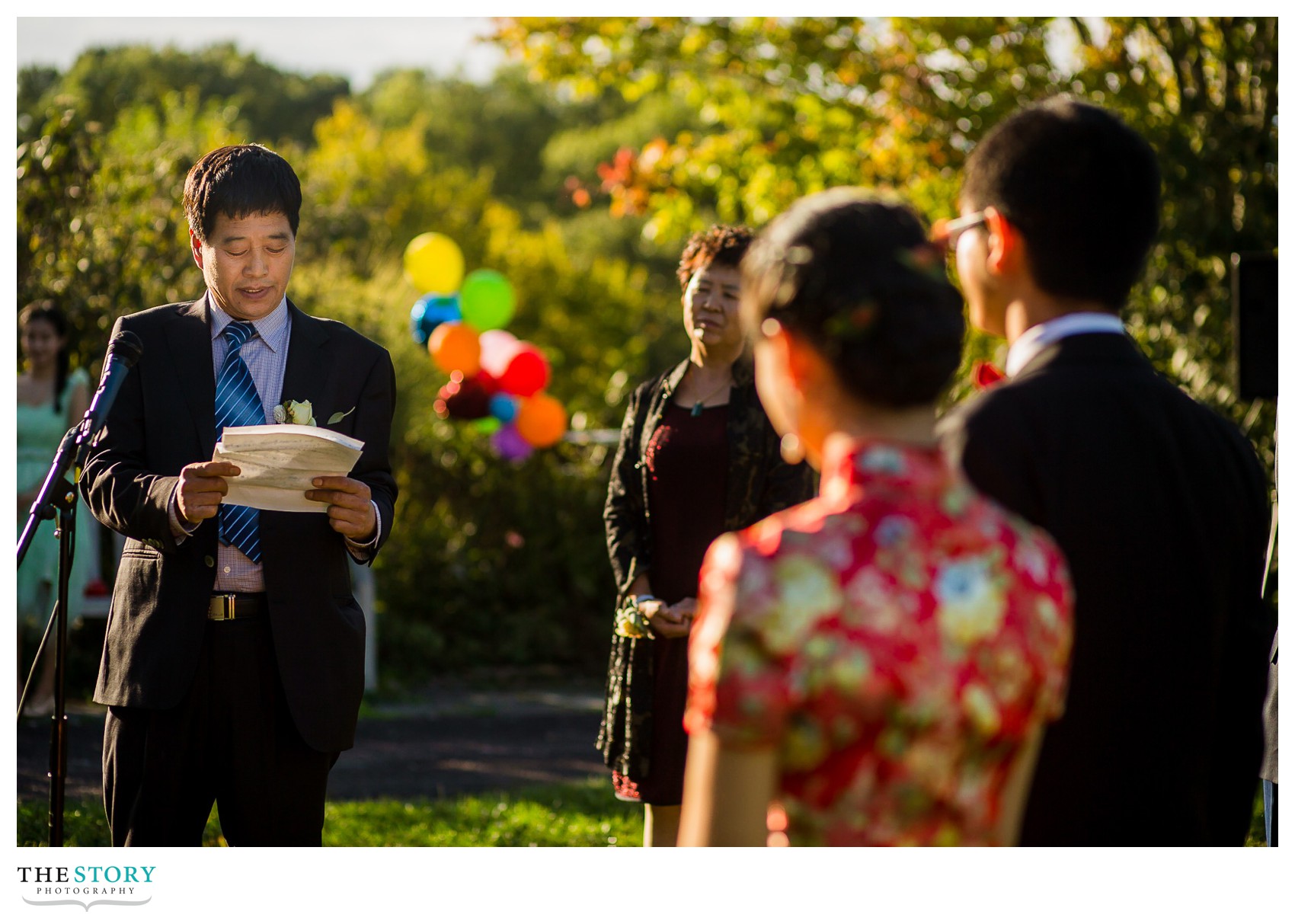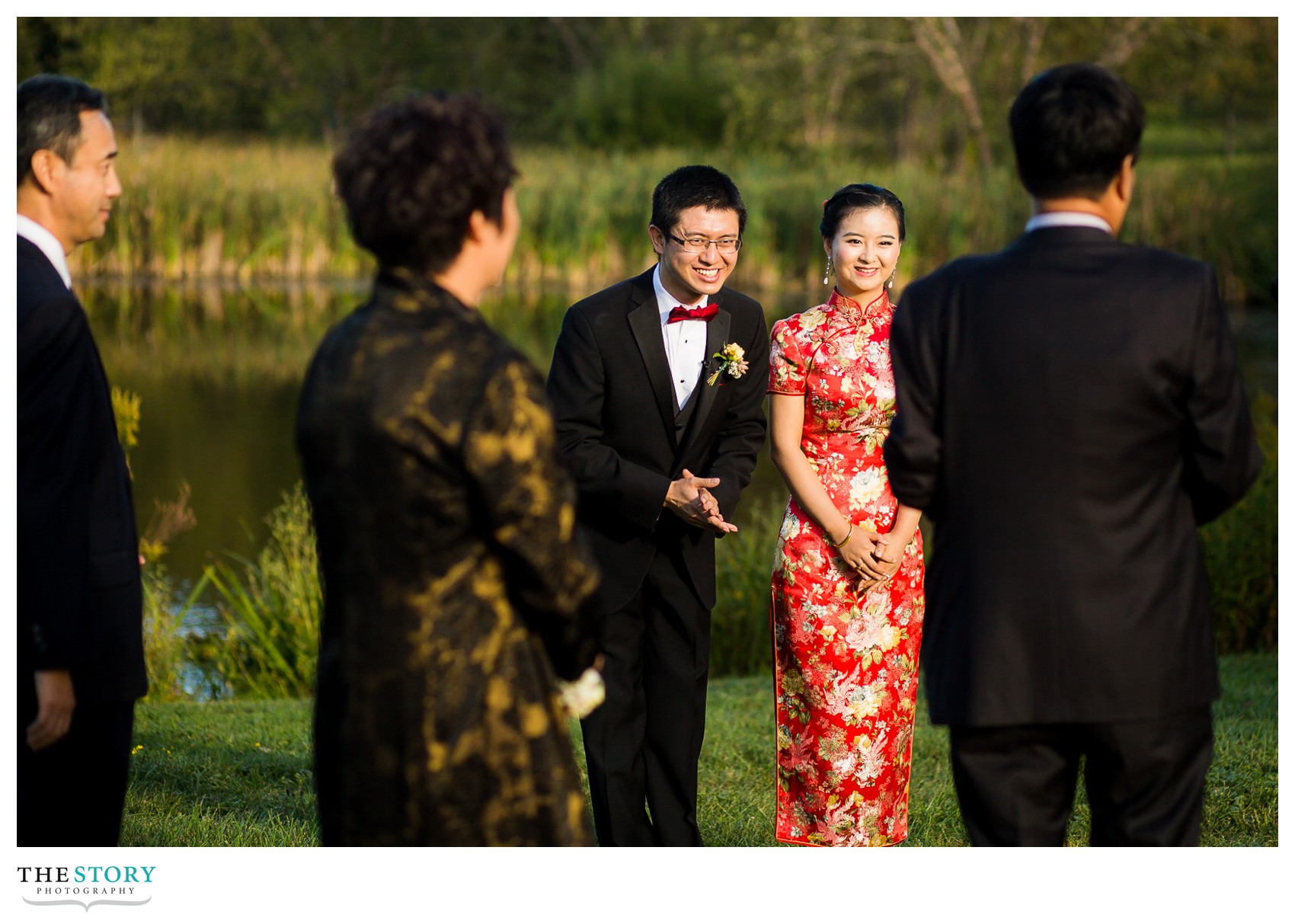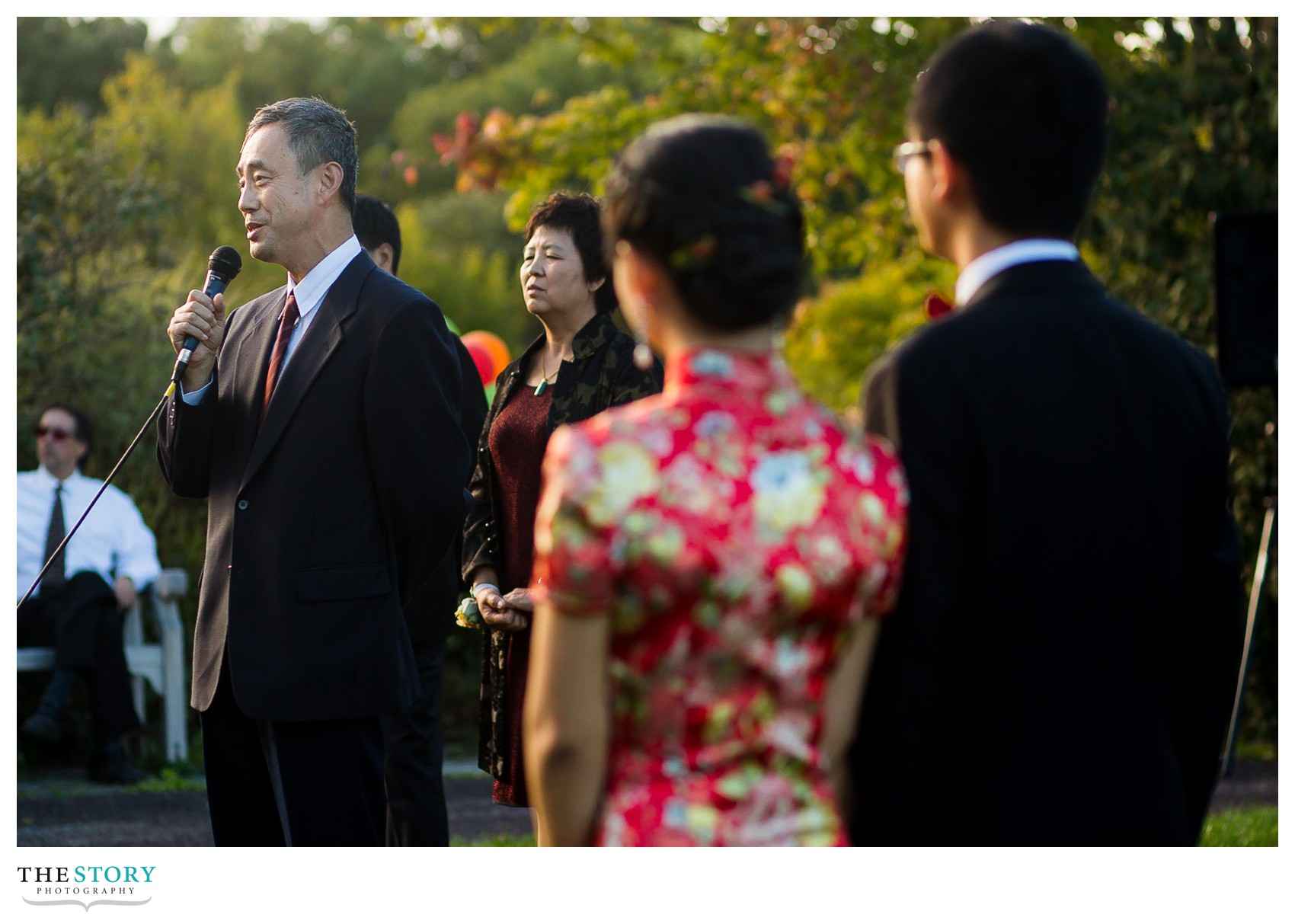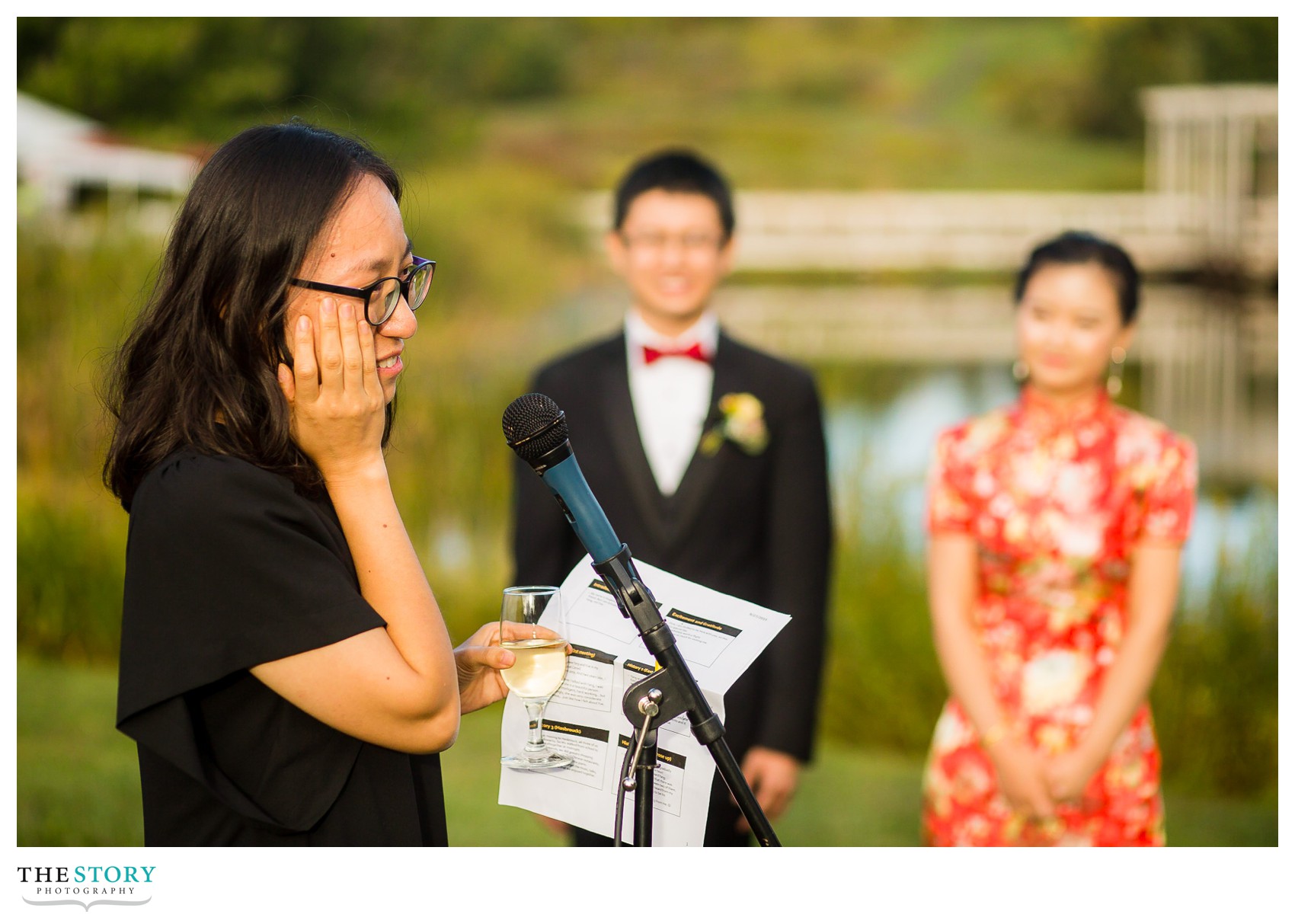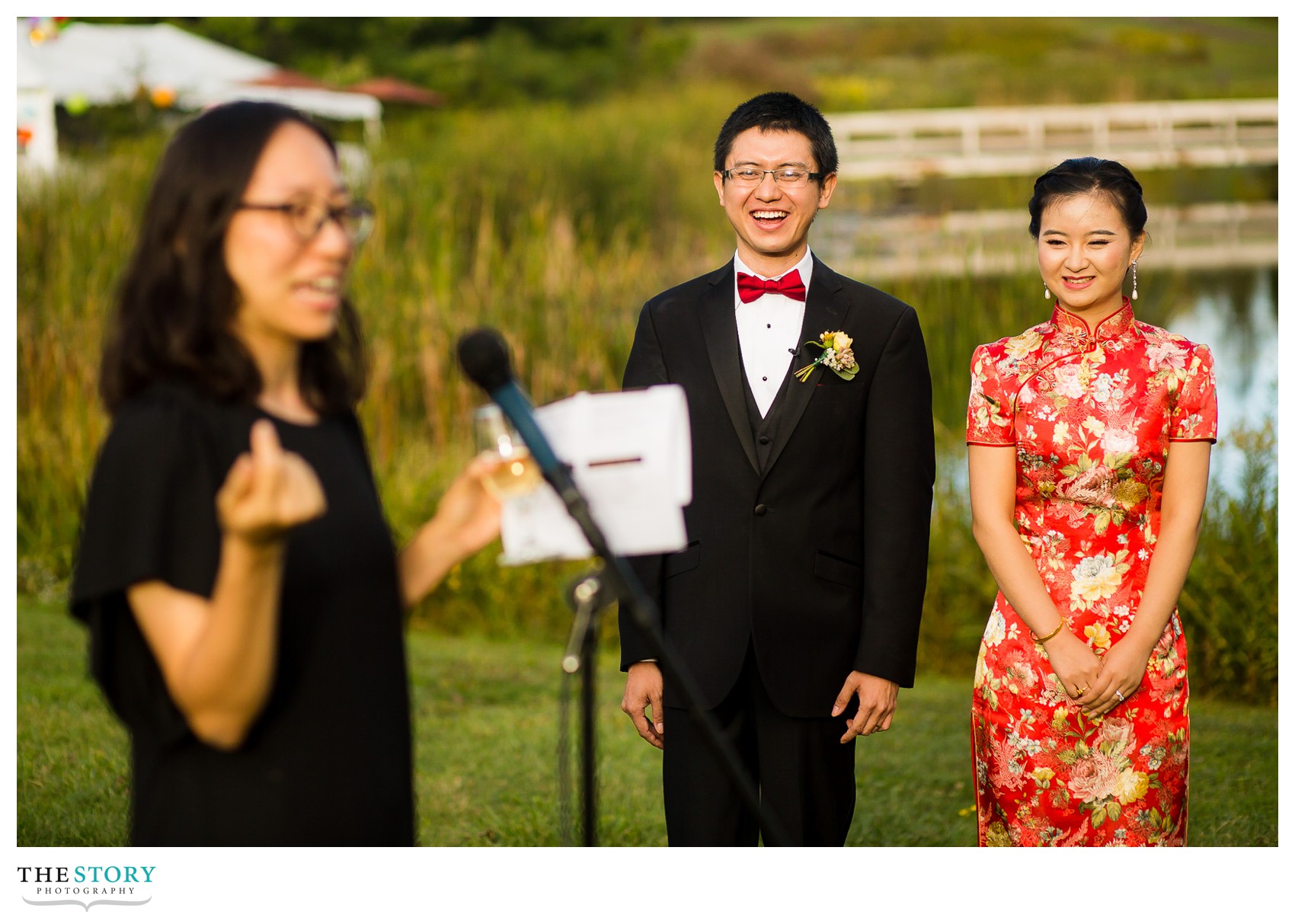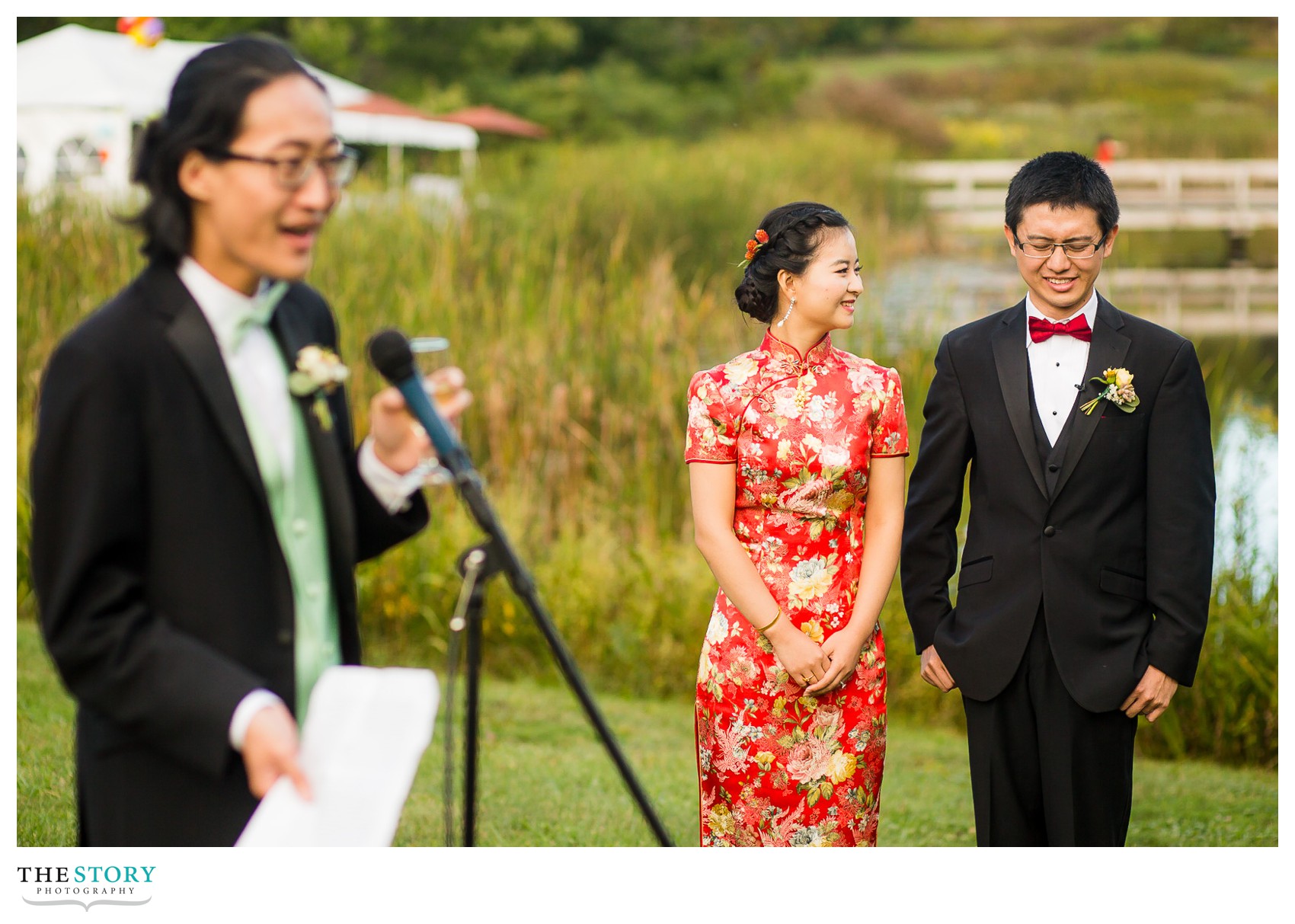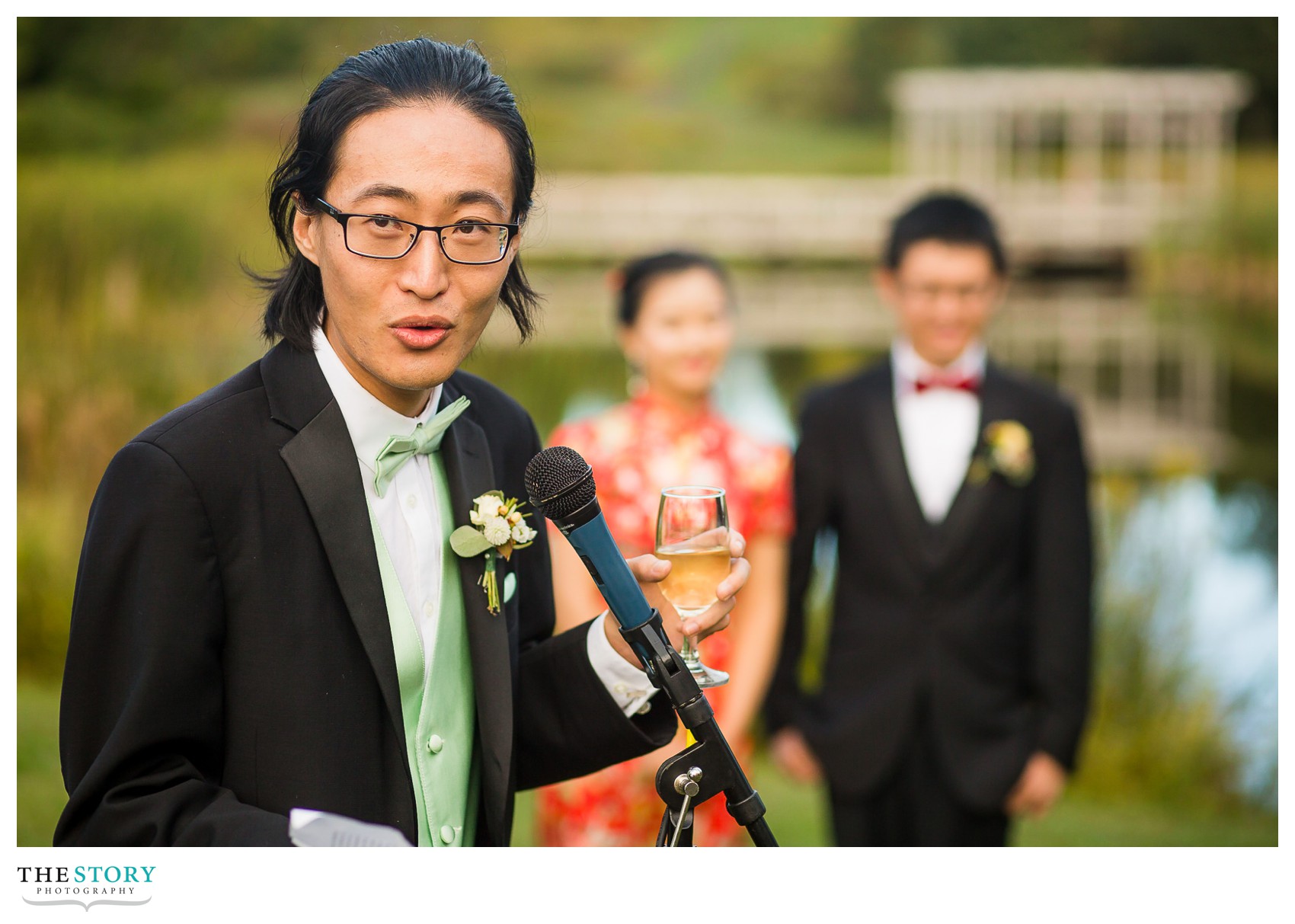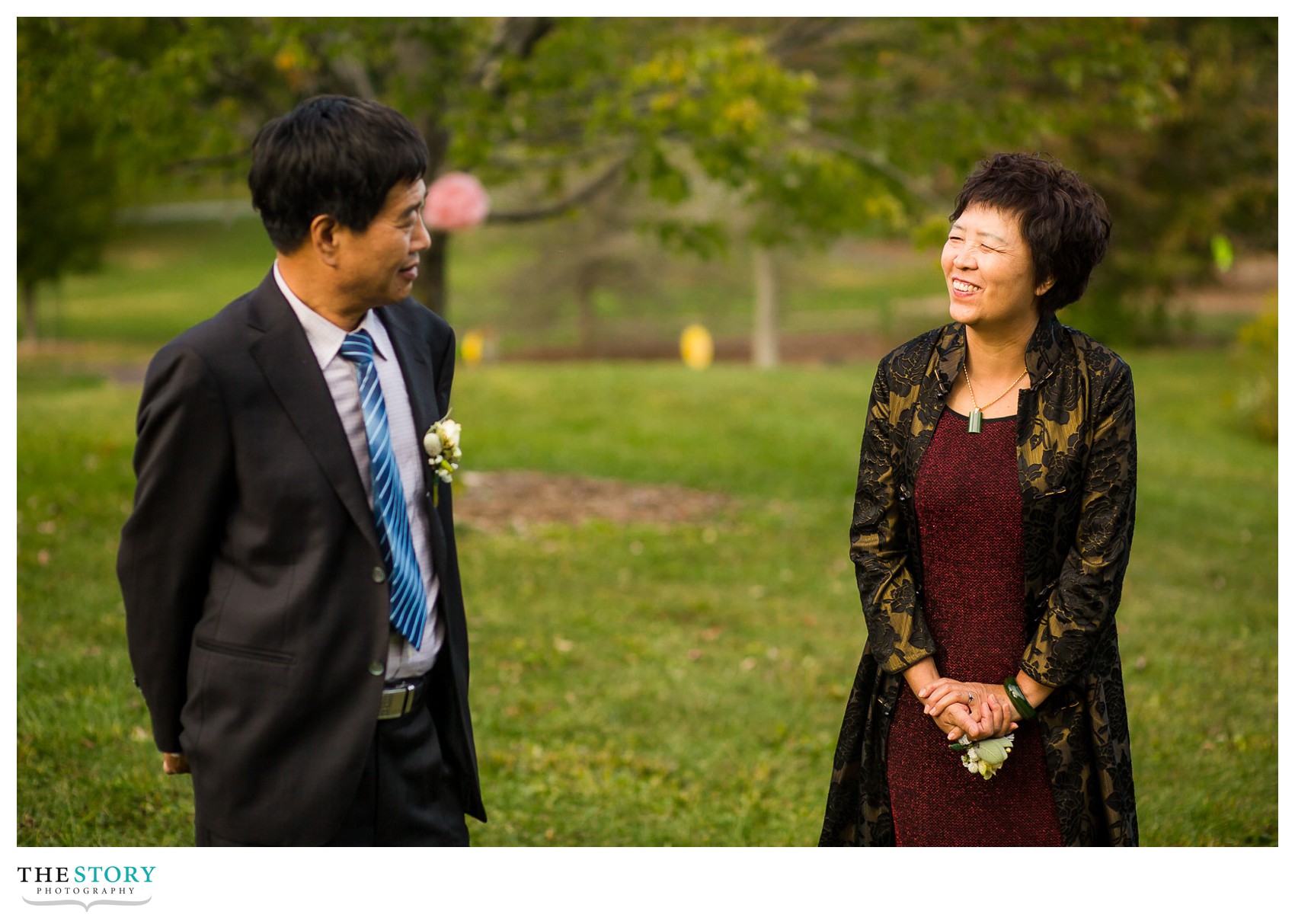 After the dinner and tea ceremony it was time to finish out the day with a few more photos around the Plantations!  Oh, and yes, if you are counting this is wedding dress number three for Yang!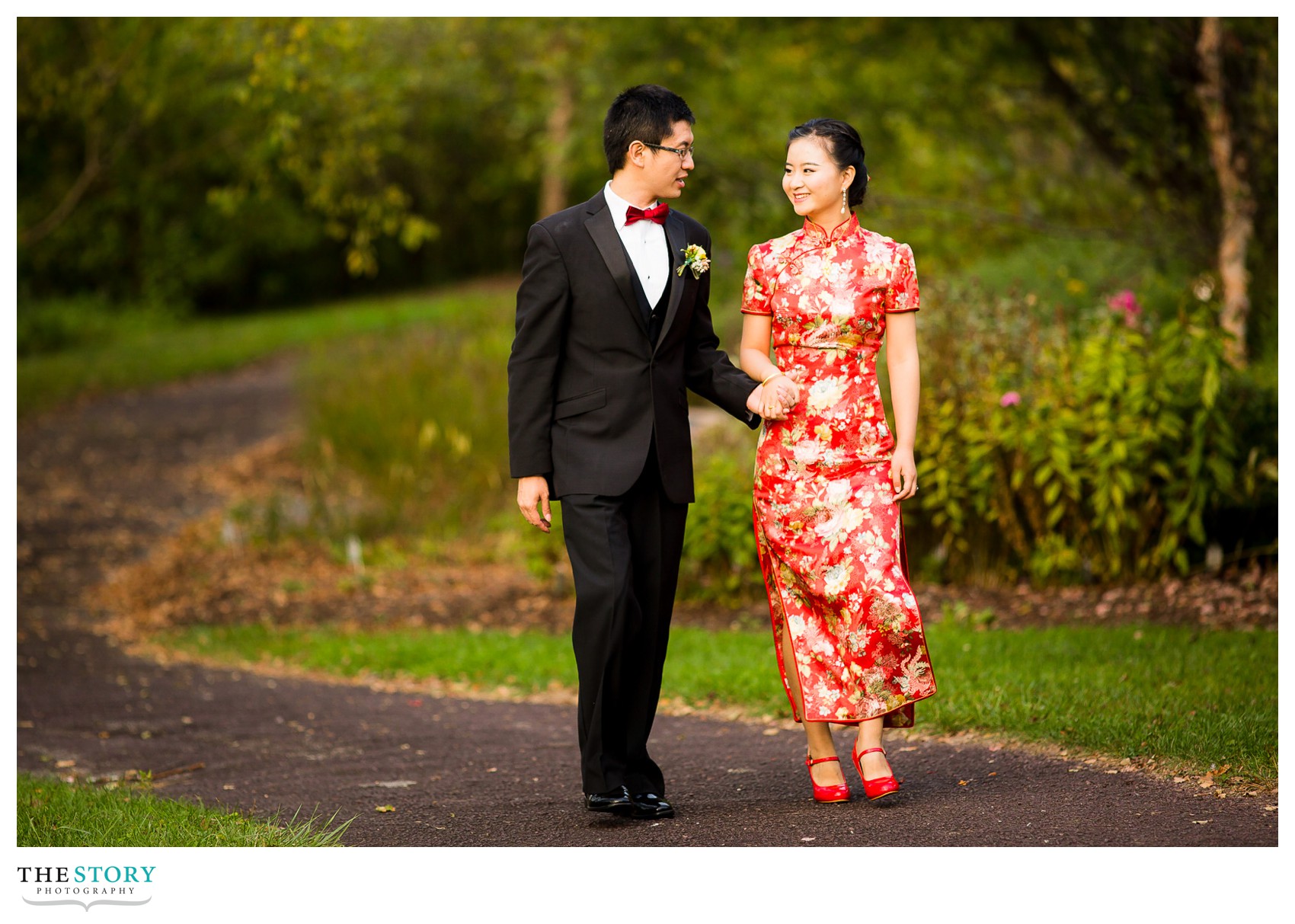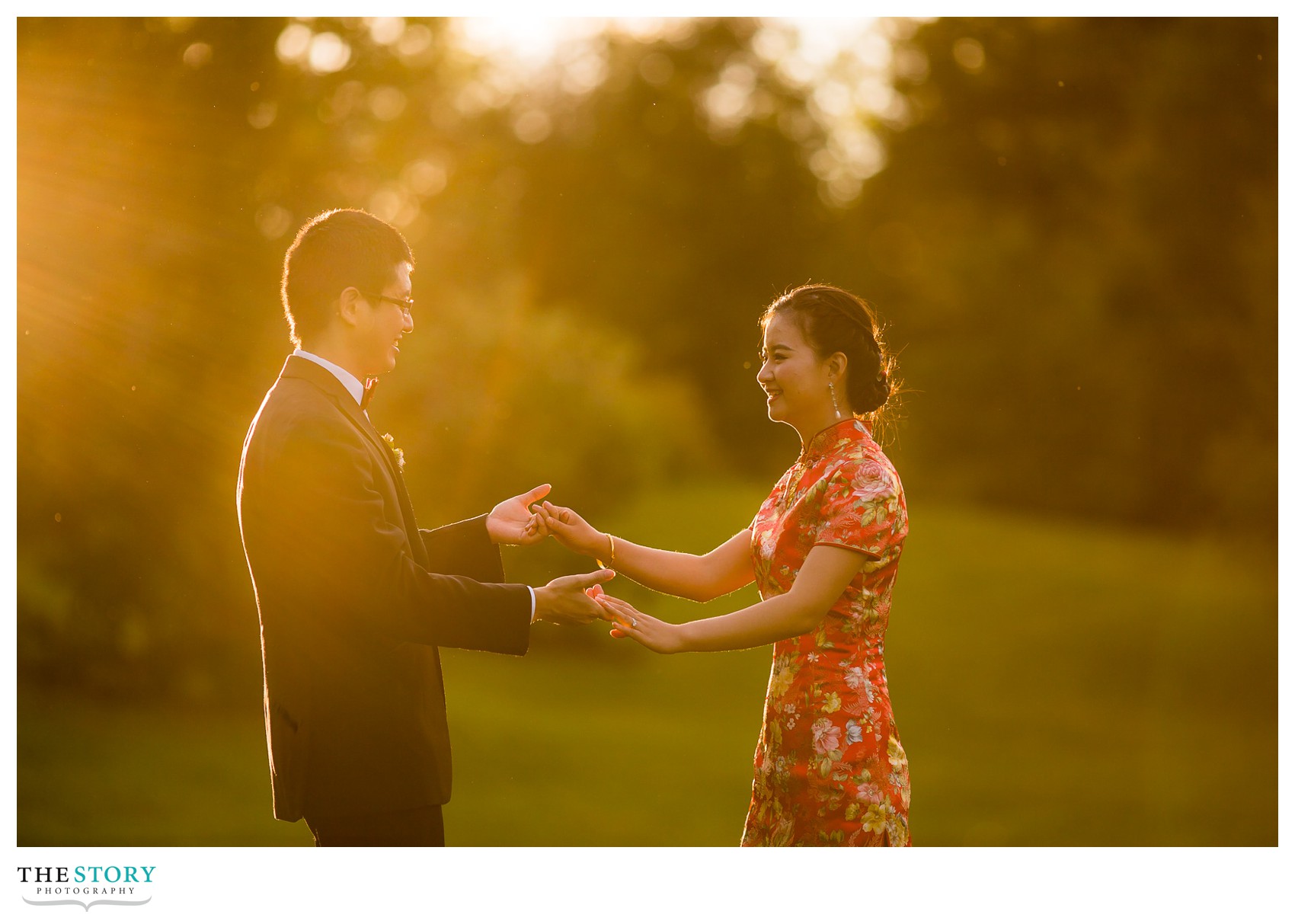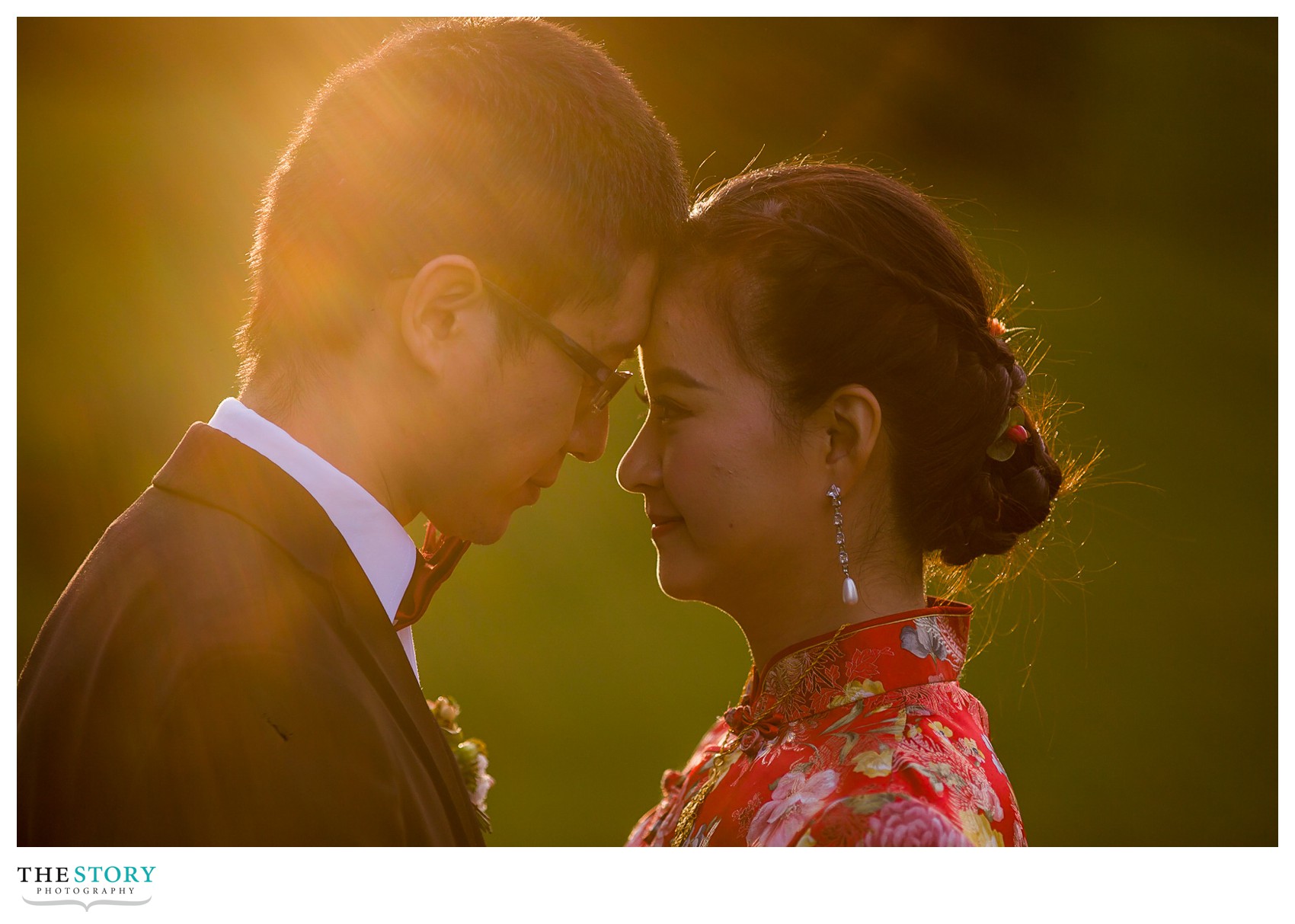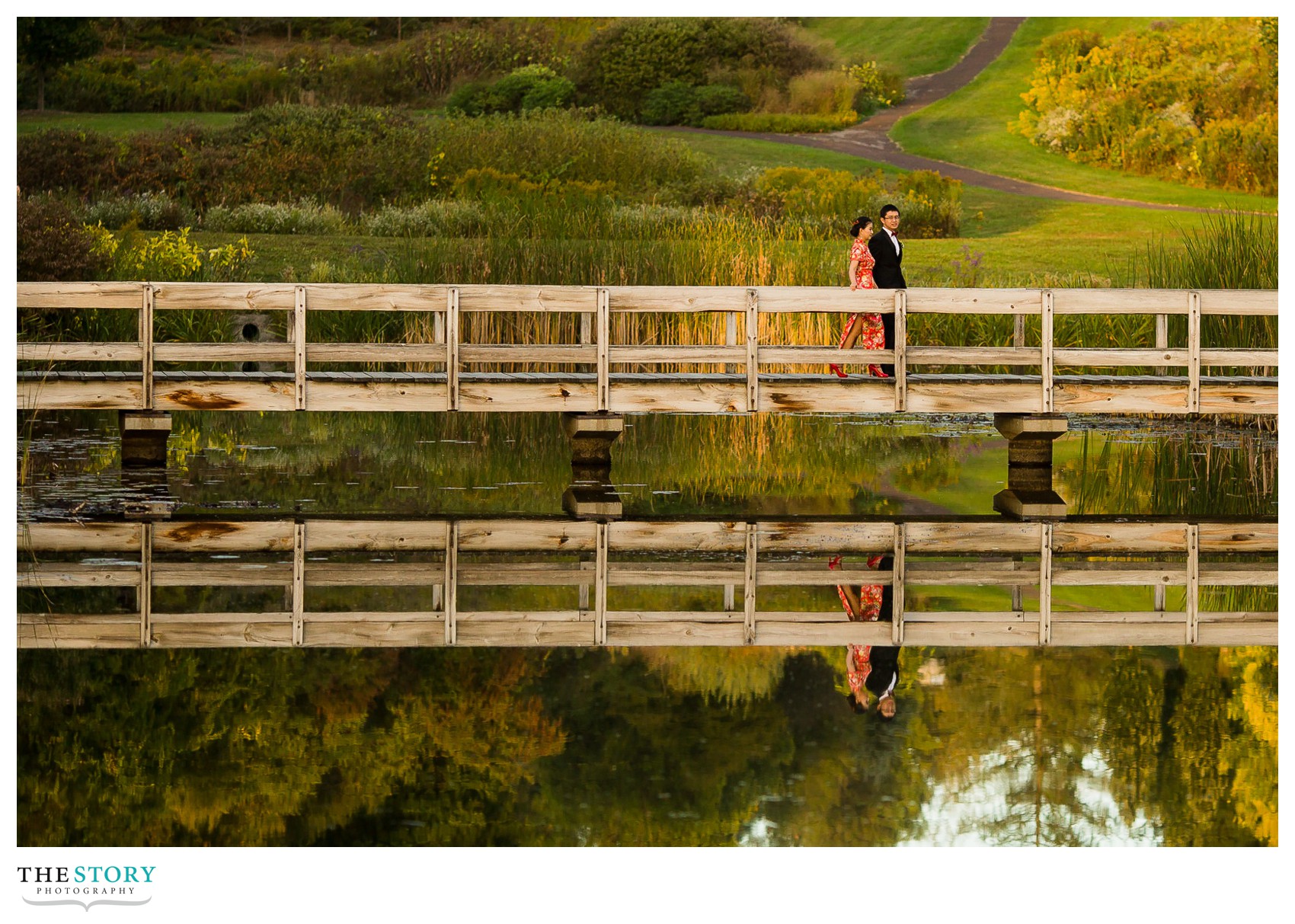 And here is where we finished up this day full of 囍 (double happiness), just feet from where Yue proposed to Yang!