It was obvious that for Kristen & Bobby, an Onondaga Country Club wedding was the perfect fit!  The refined style of these two along with their connection to their hometown roots made Onondaga Country Club a fit that no other venue could have matched.
This fall wedding was filled with fun, sentimentality, and deep love.
Kristen began the wedding day at Miracles Hair Studio for her hair and makeup, as always they did a fantastic job!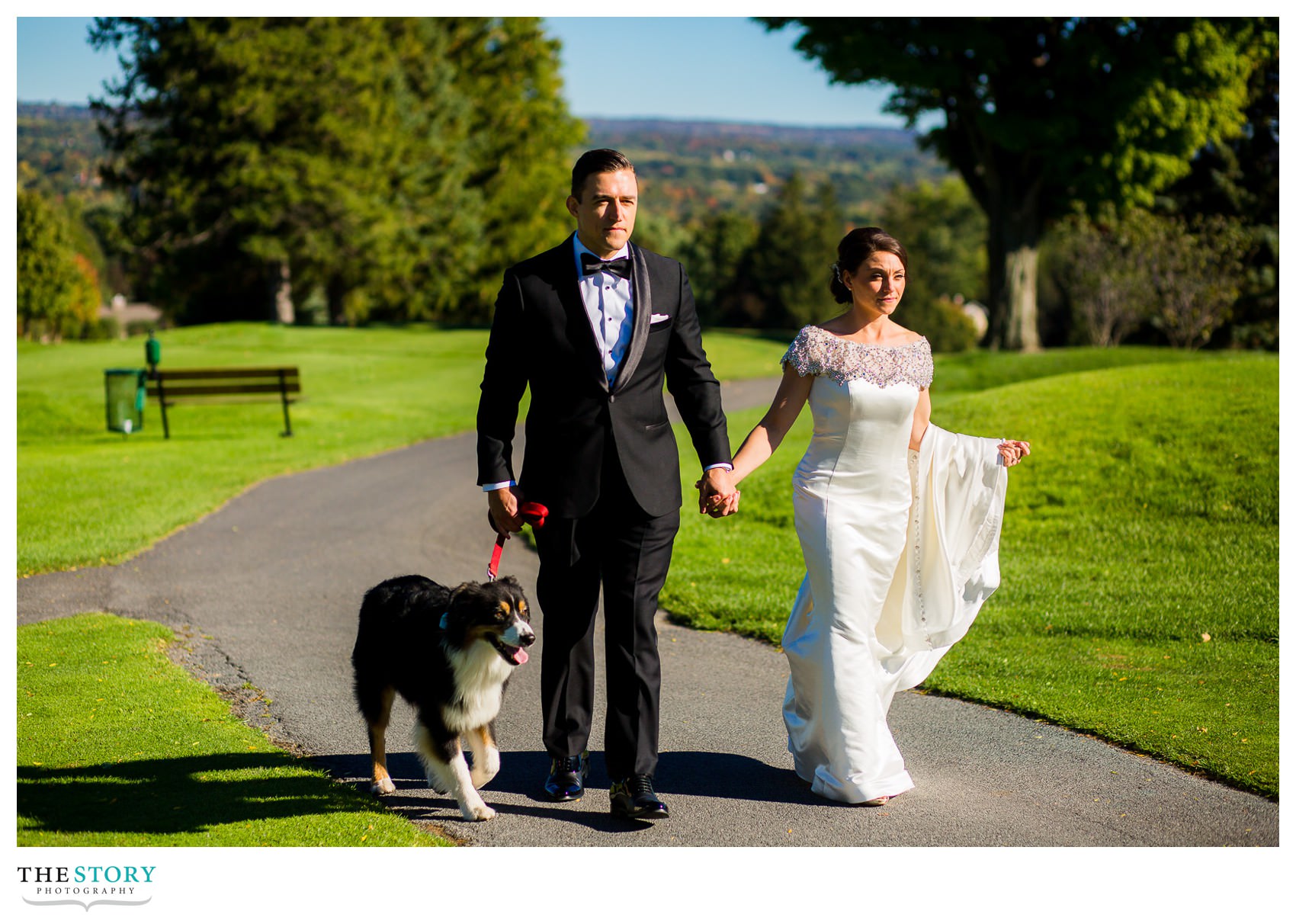 Bobby got ready with his dad and the groomsmen at Genesee Grande Hotel.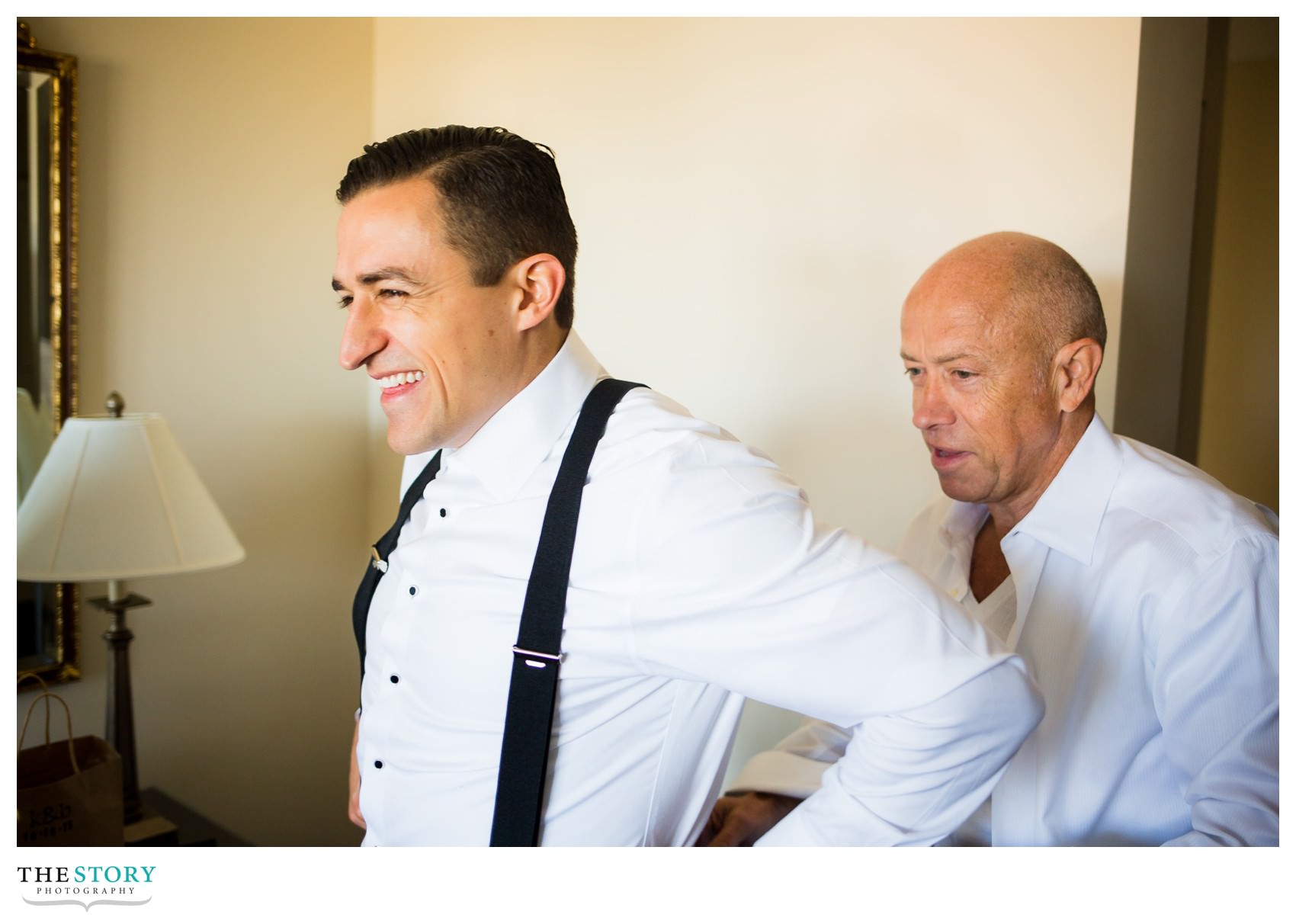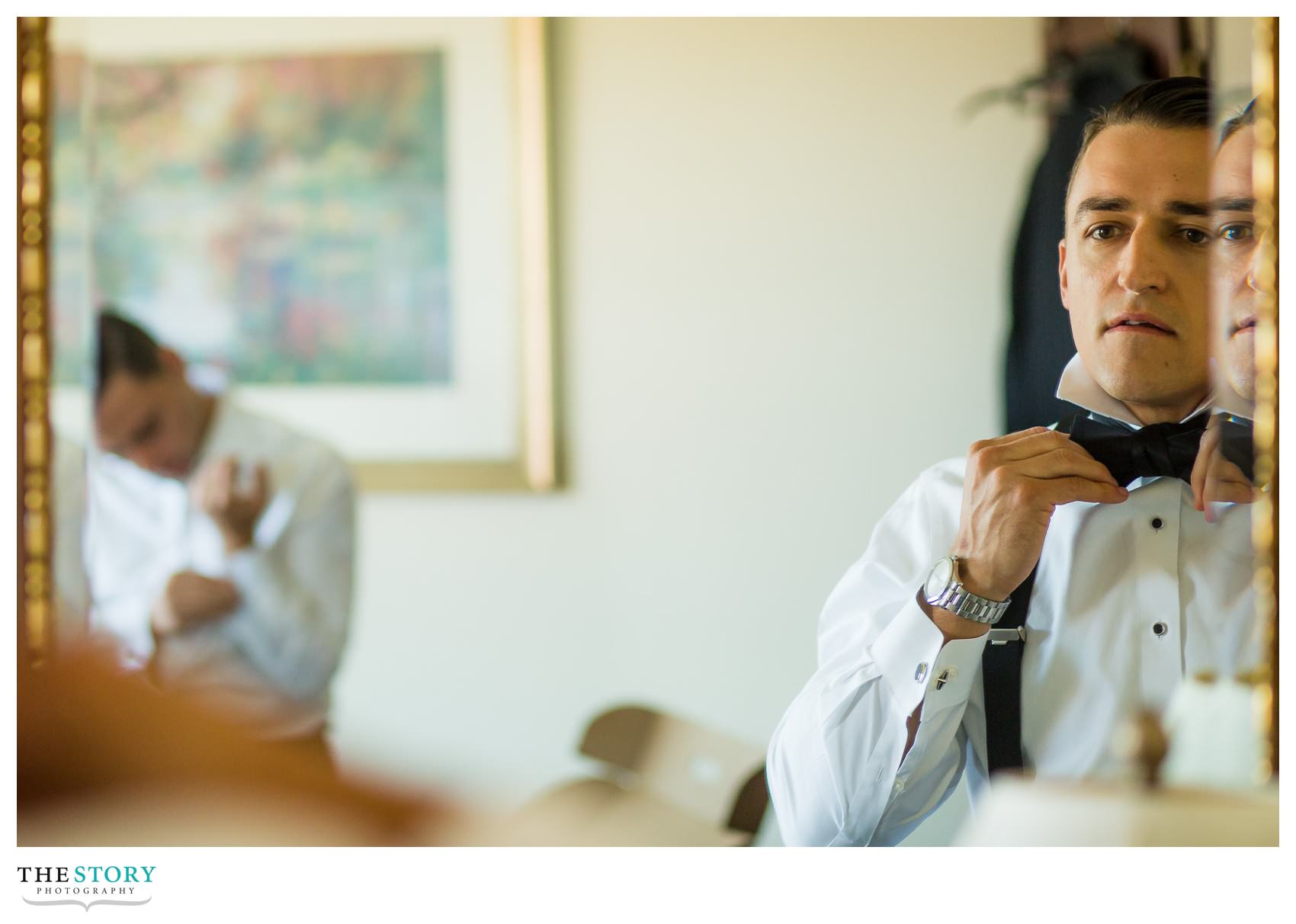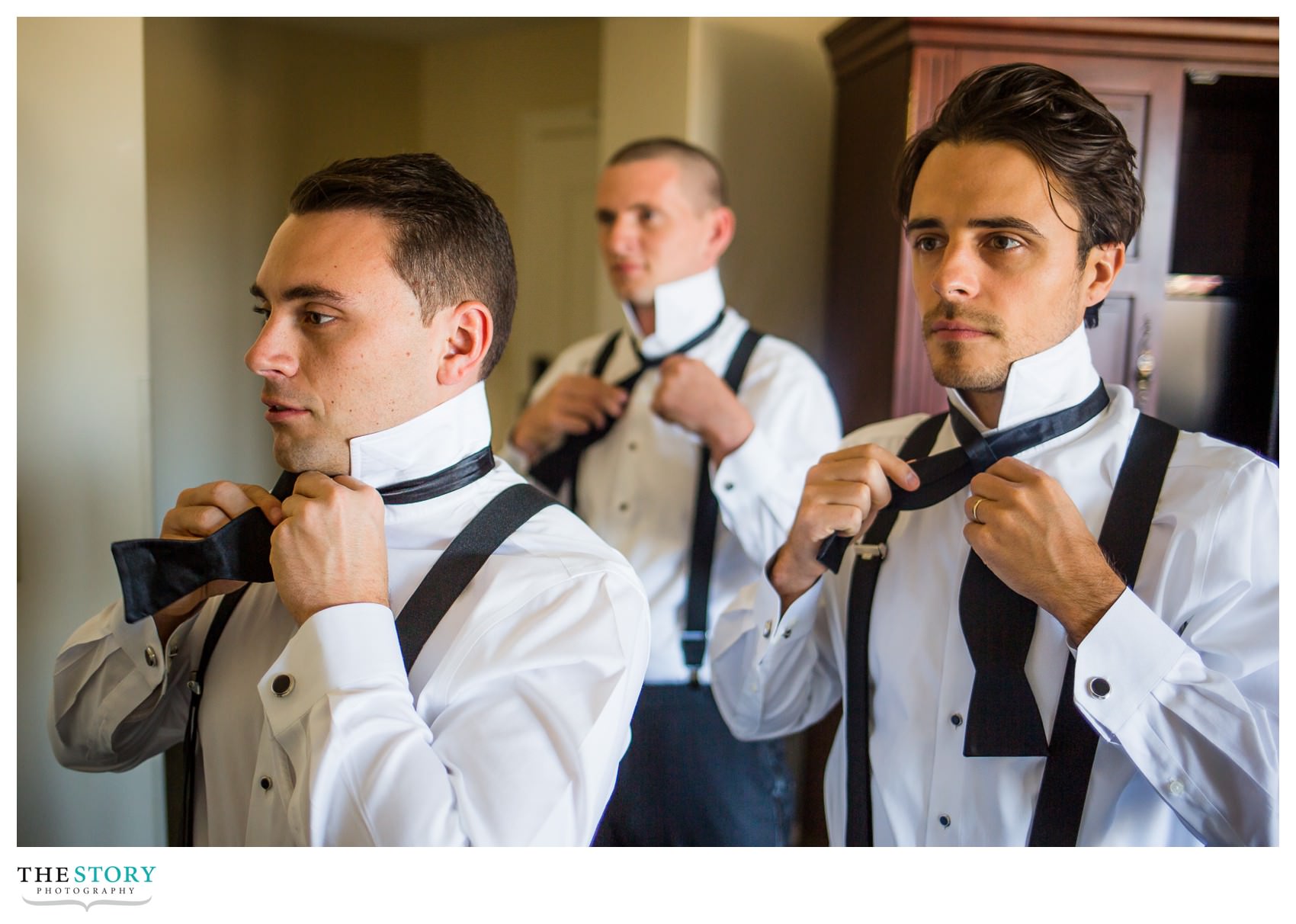 After Miracles for hair and makeup, Kristen got ready for the day right at Onondaga Country Club along with her bridesmaids.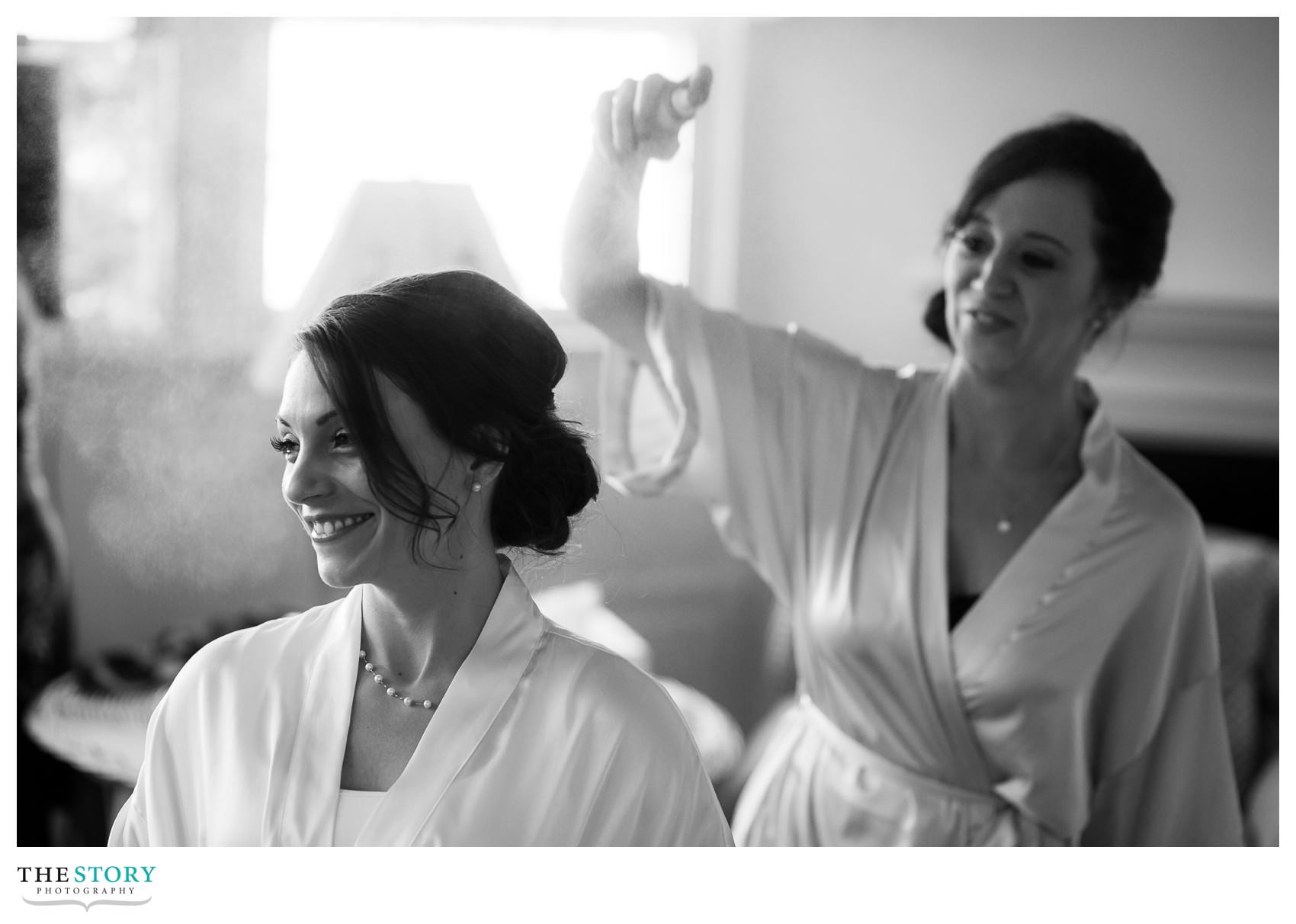 Kristen wrote a special note to her father which I had the privilege of delivering the note for him to read!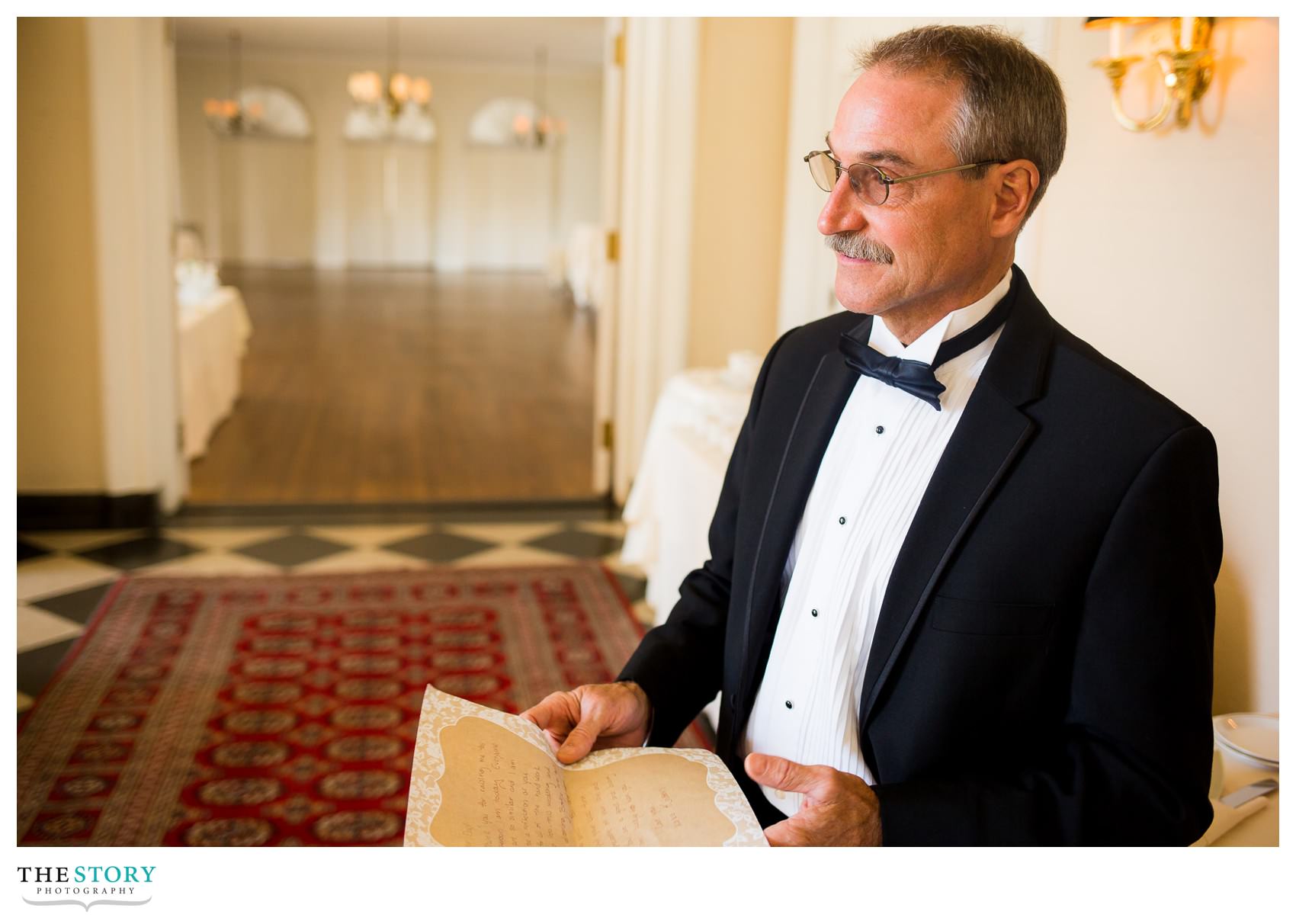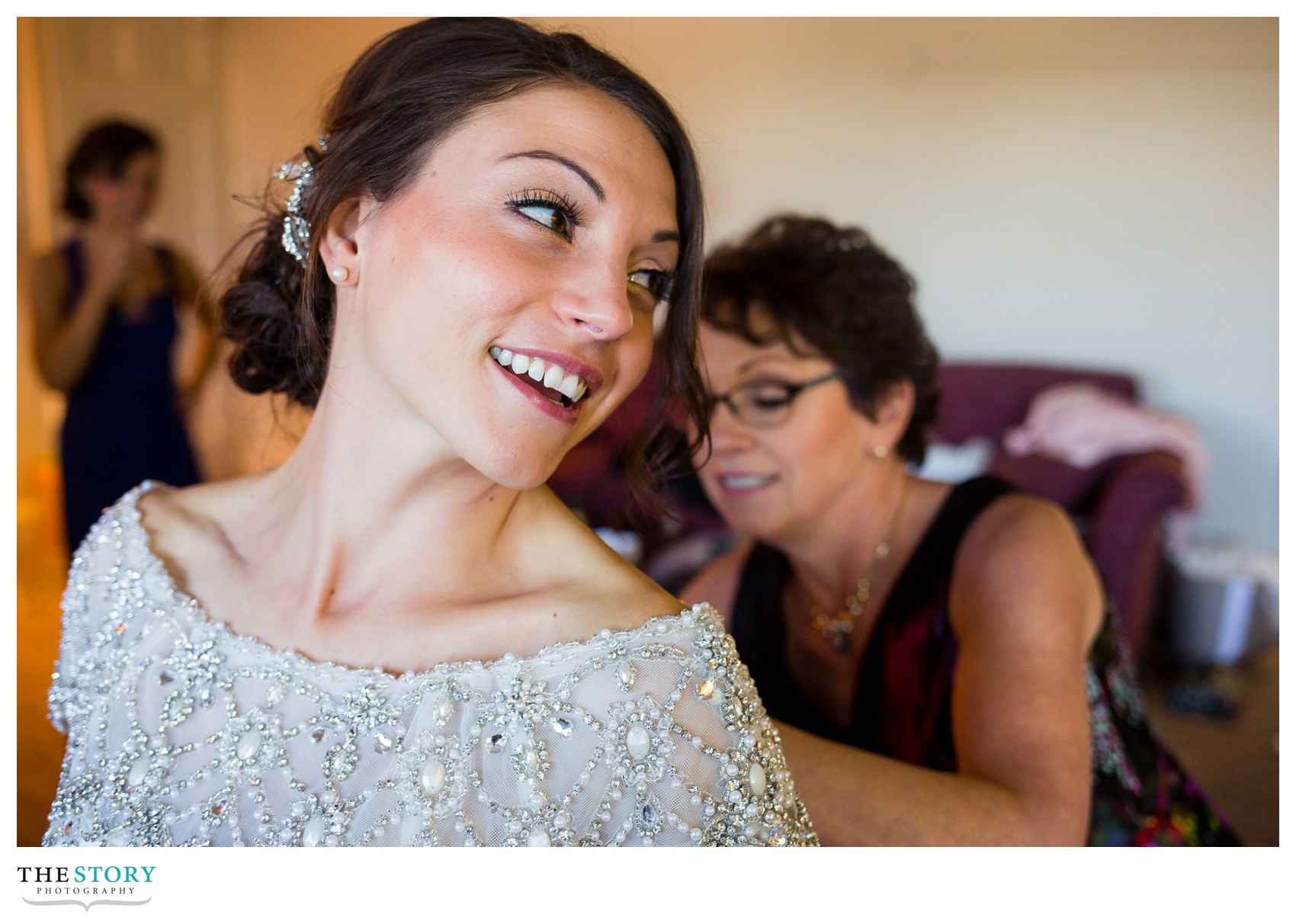 Kristen & Bobby decided to do a first look in order to be able to maximize their time with friends and family and they threw a little twist in to the mix. These two decided to write notes to each other and traded them off for the other to read right before the first look.  I have no idea what Bobby wrote to Kristen but he certainly did draw a few tears!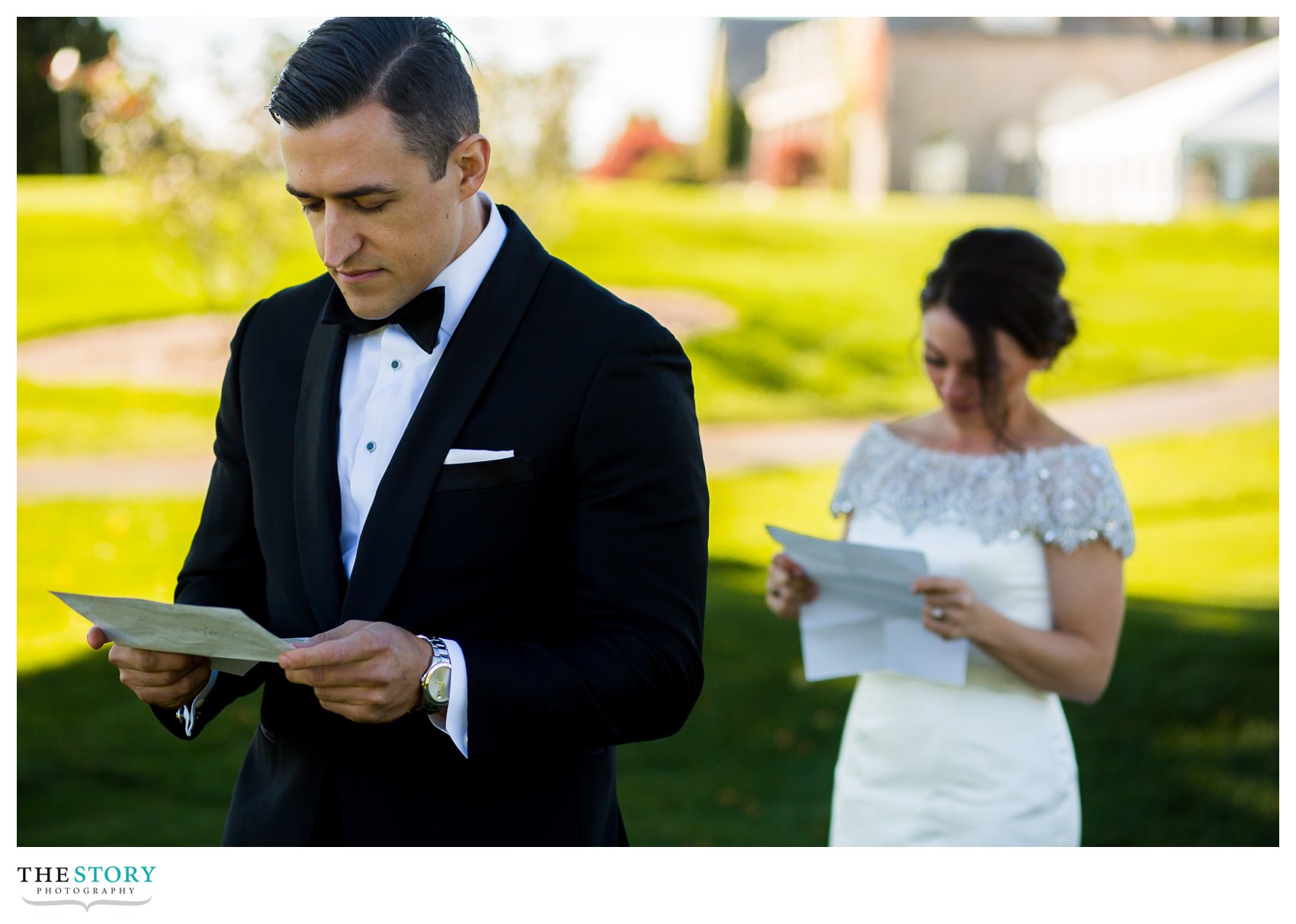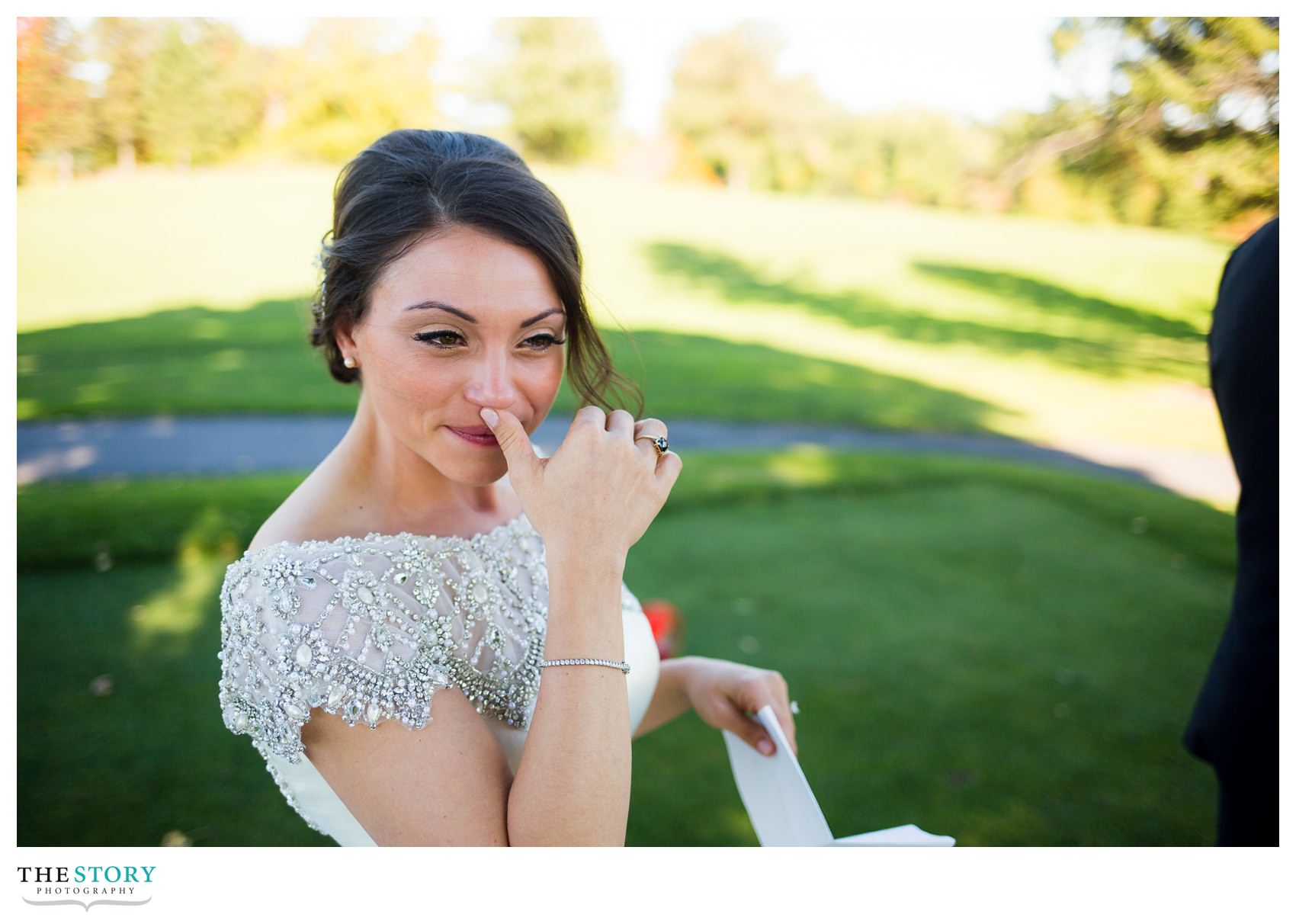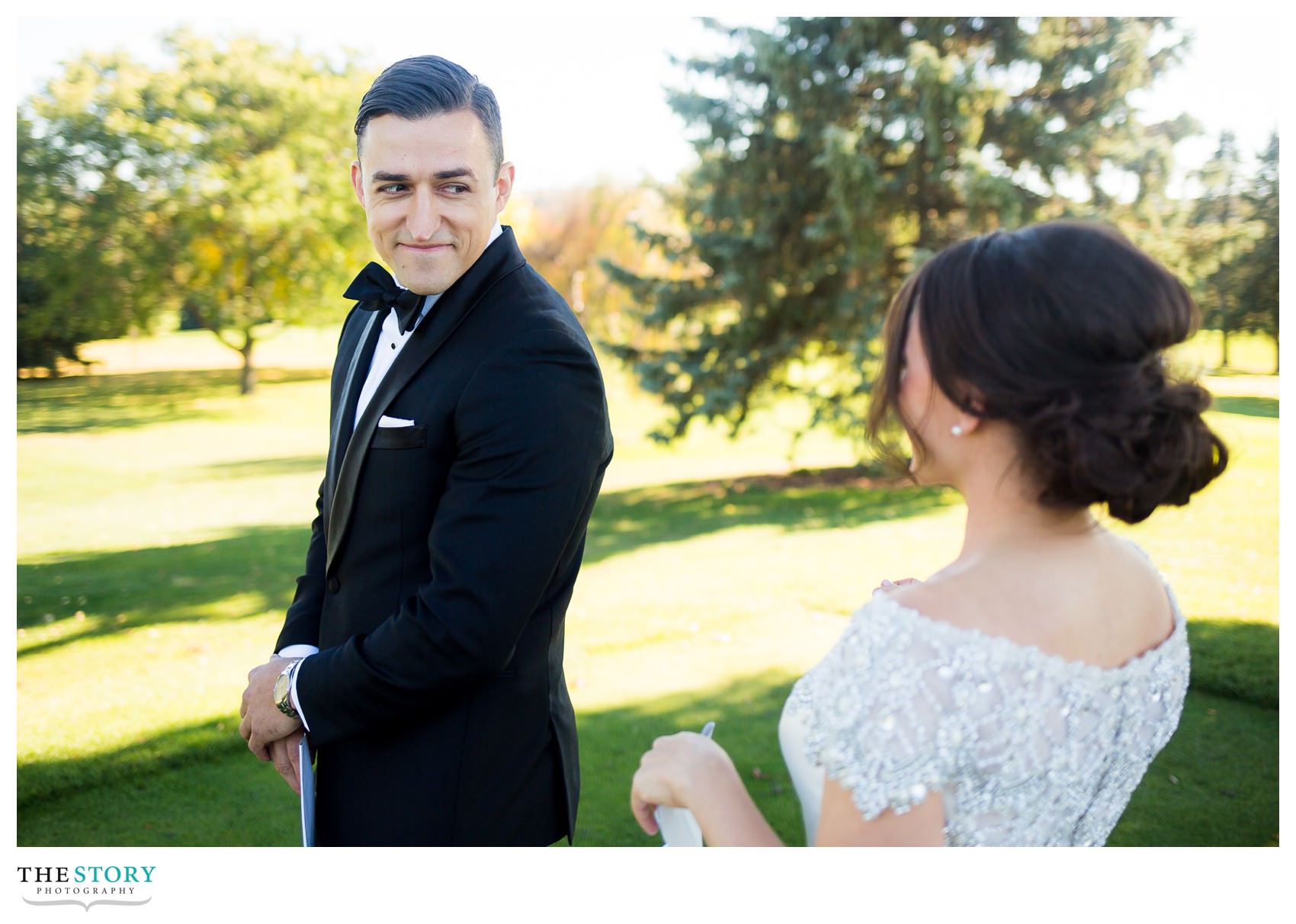 After the first look we took a few minutes to take a golf cart out around the Onondaga Country Club golf course for a few photos.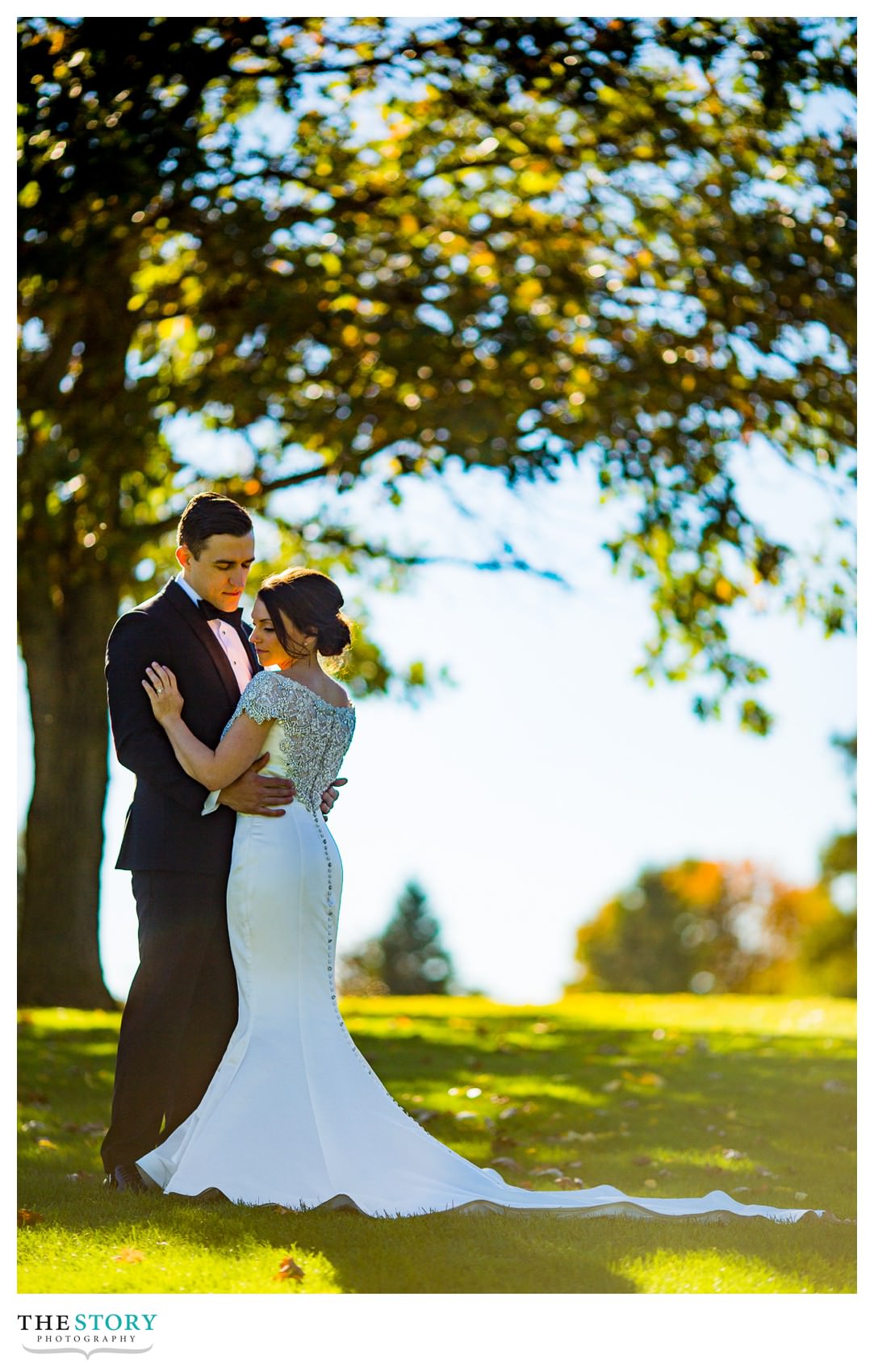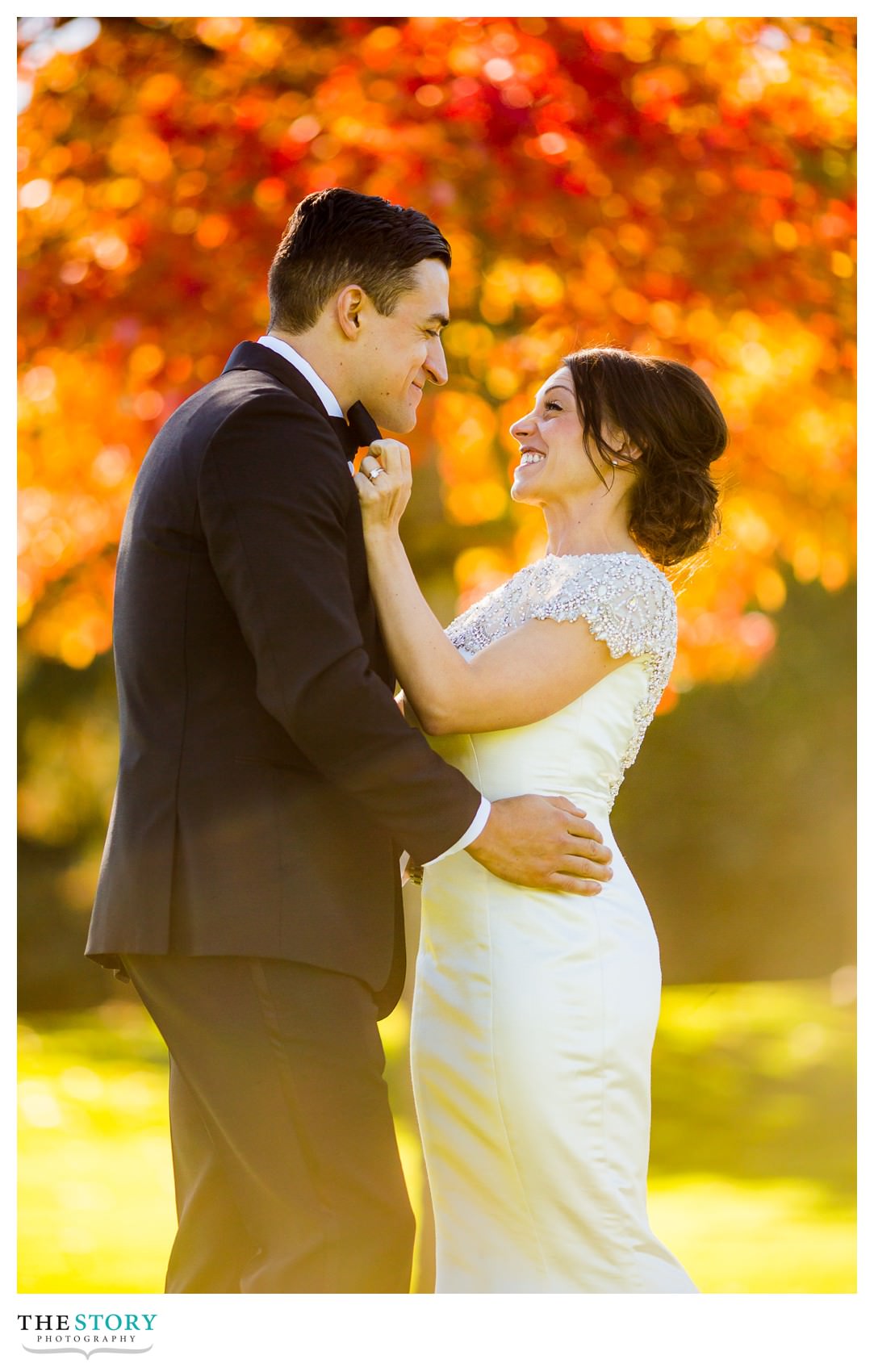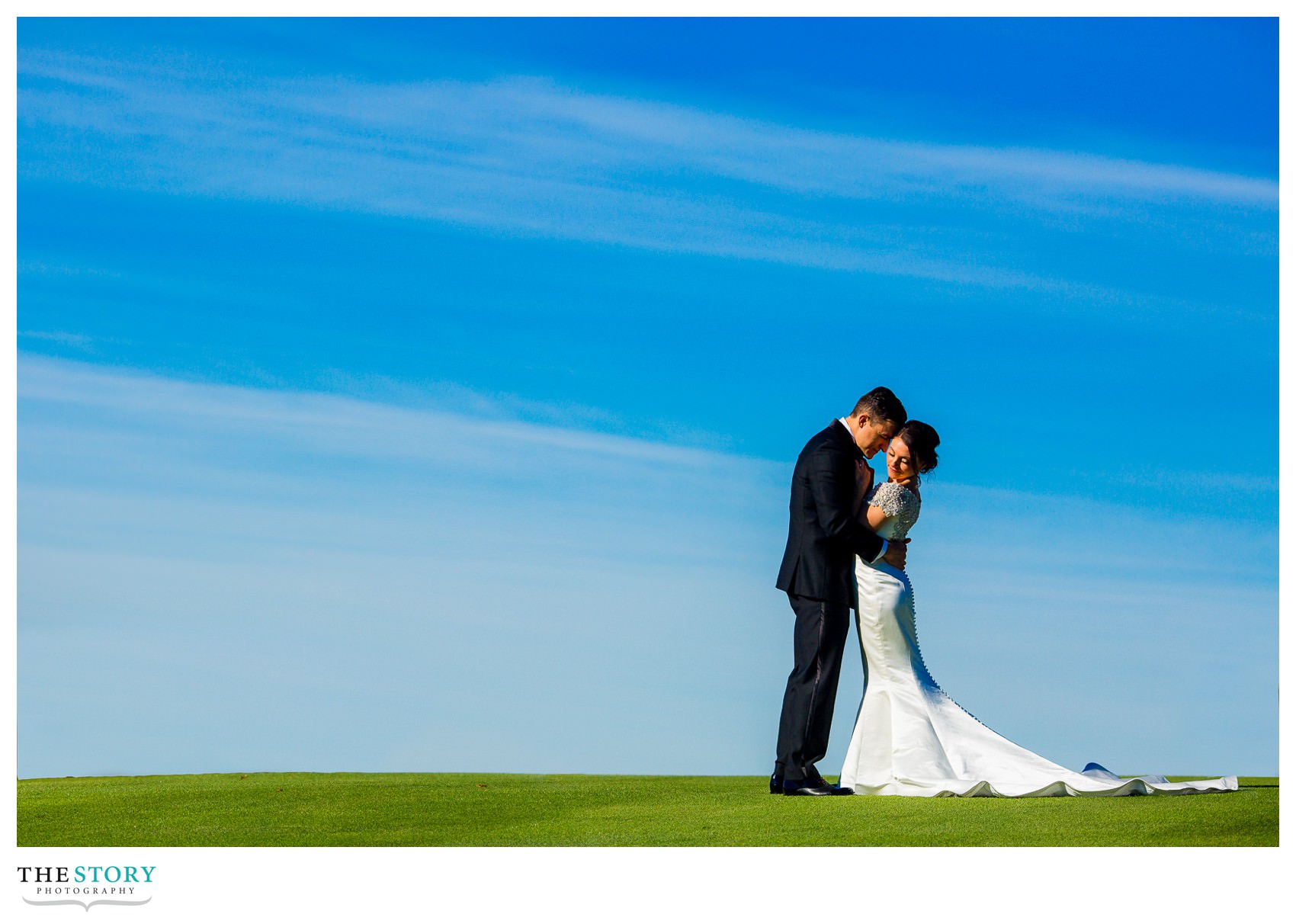 Then it was time for the outdoor ceremony right at the clubhouse!  Flowers by Whistlestop Florist.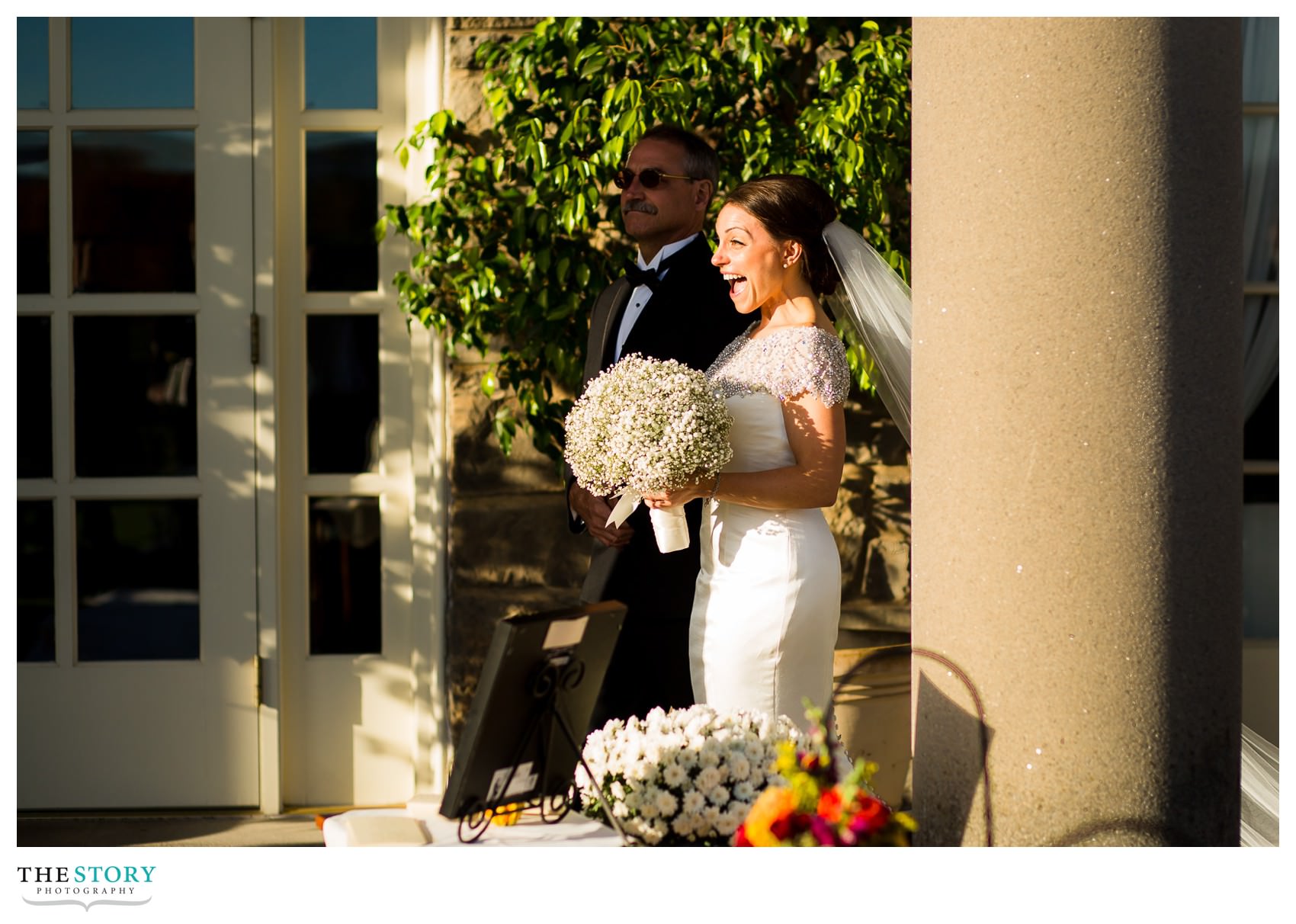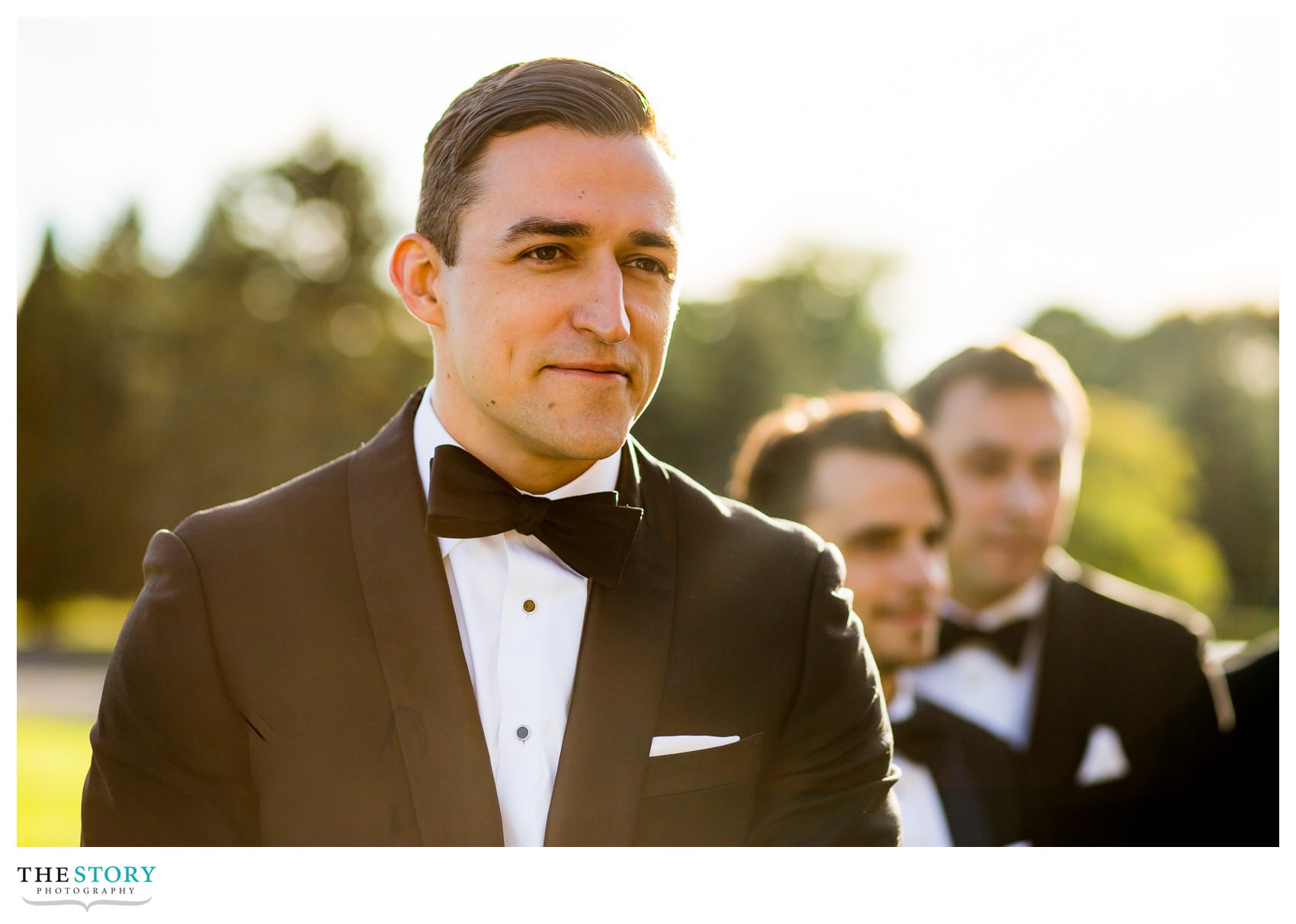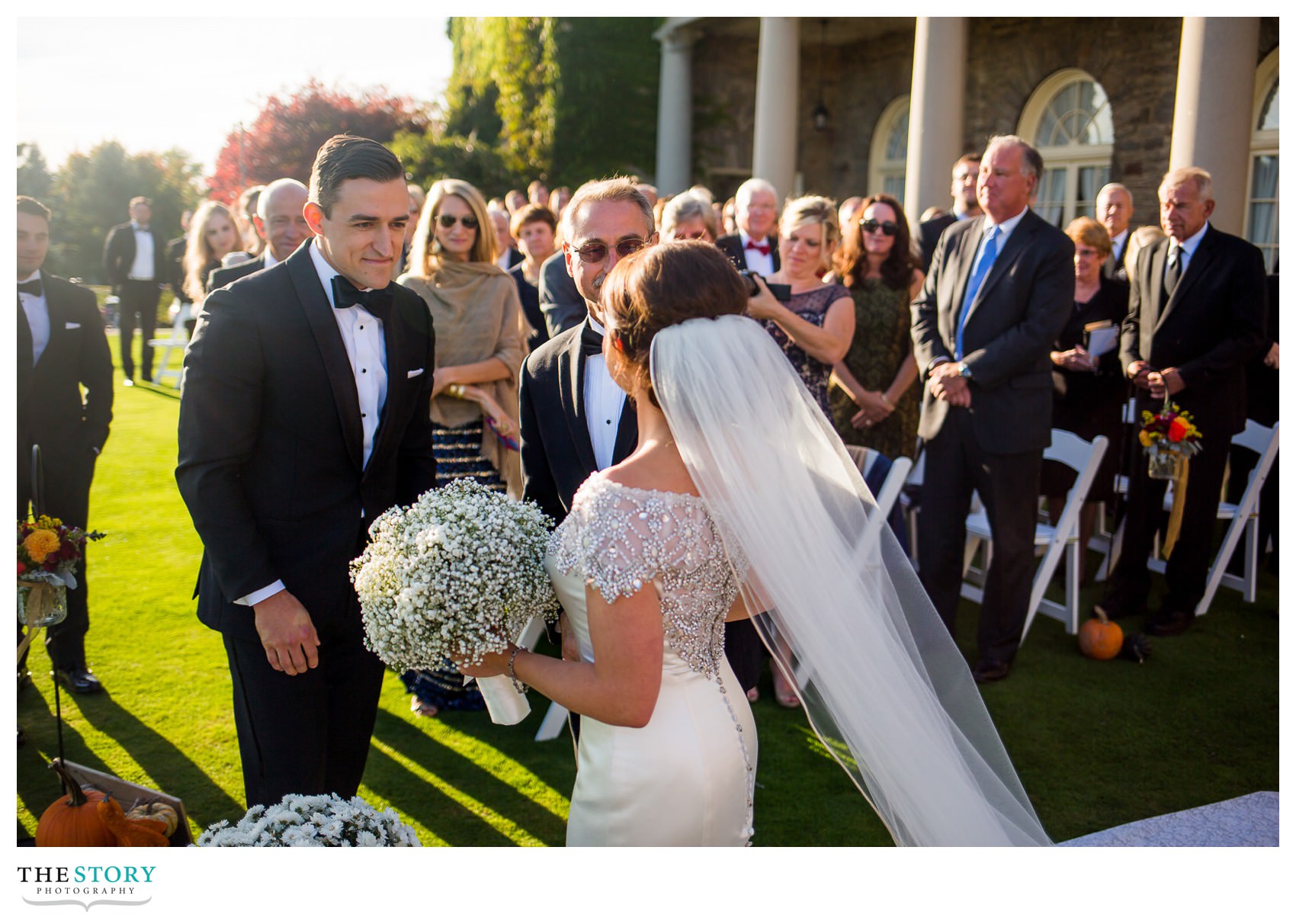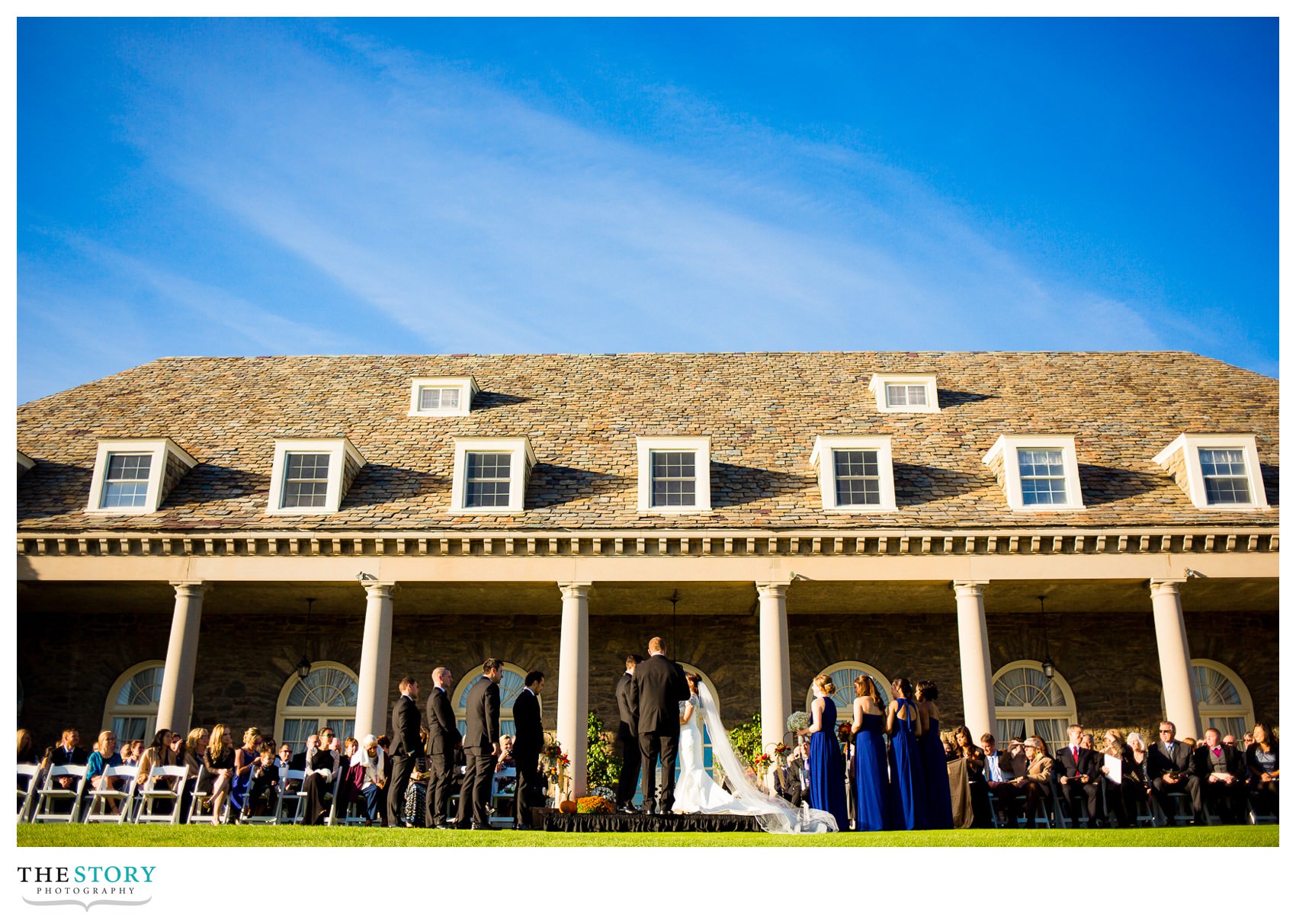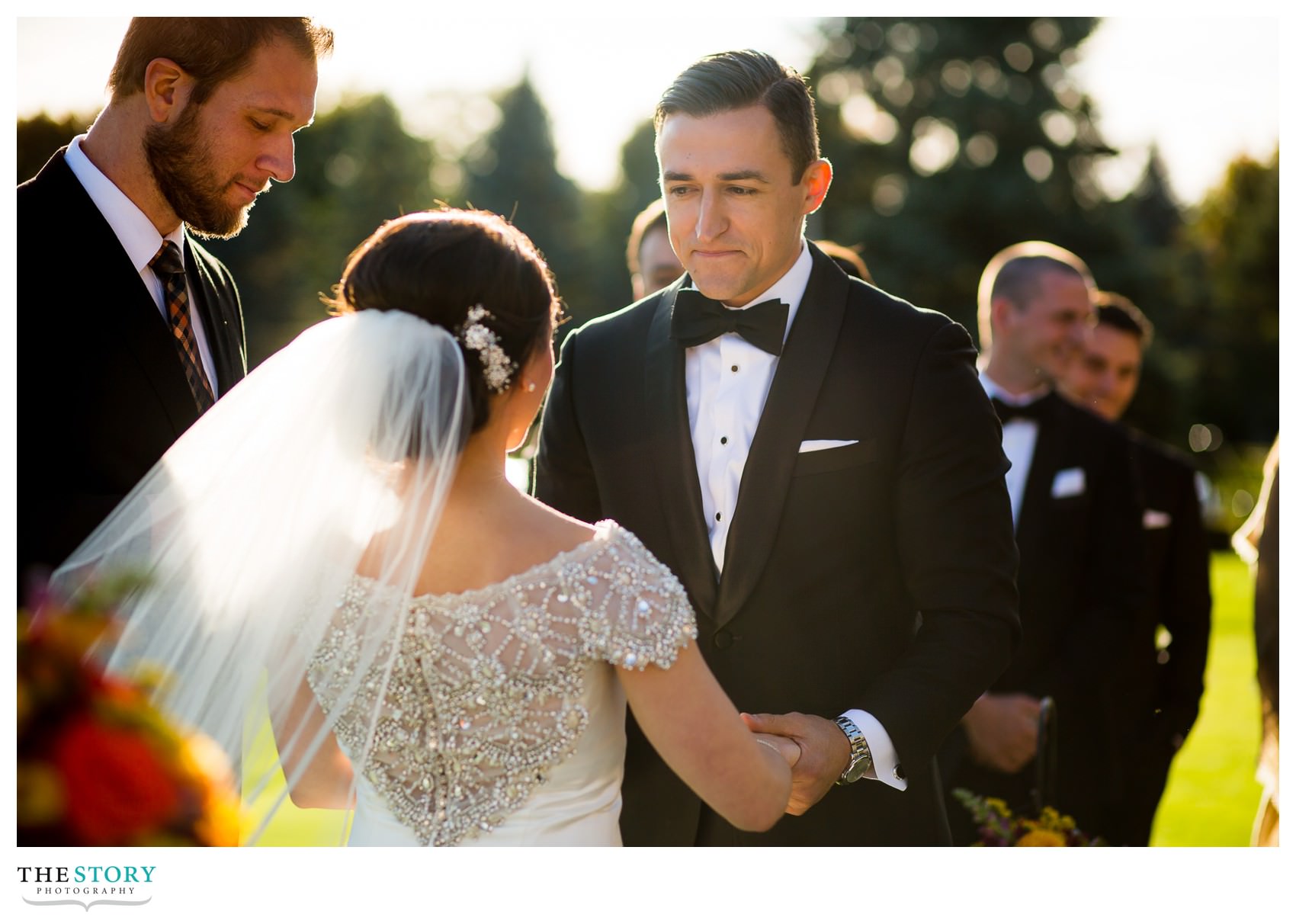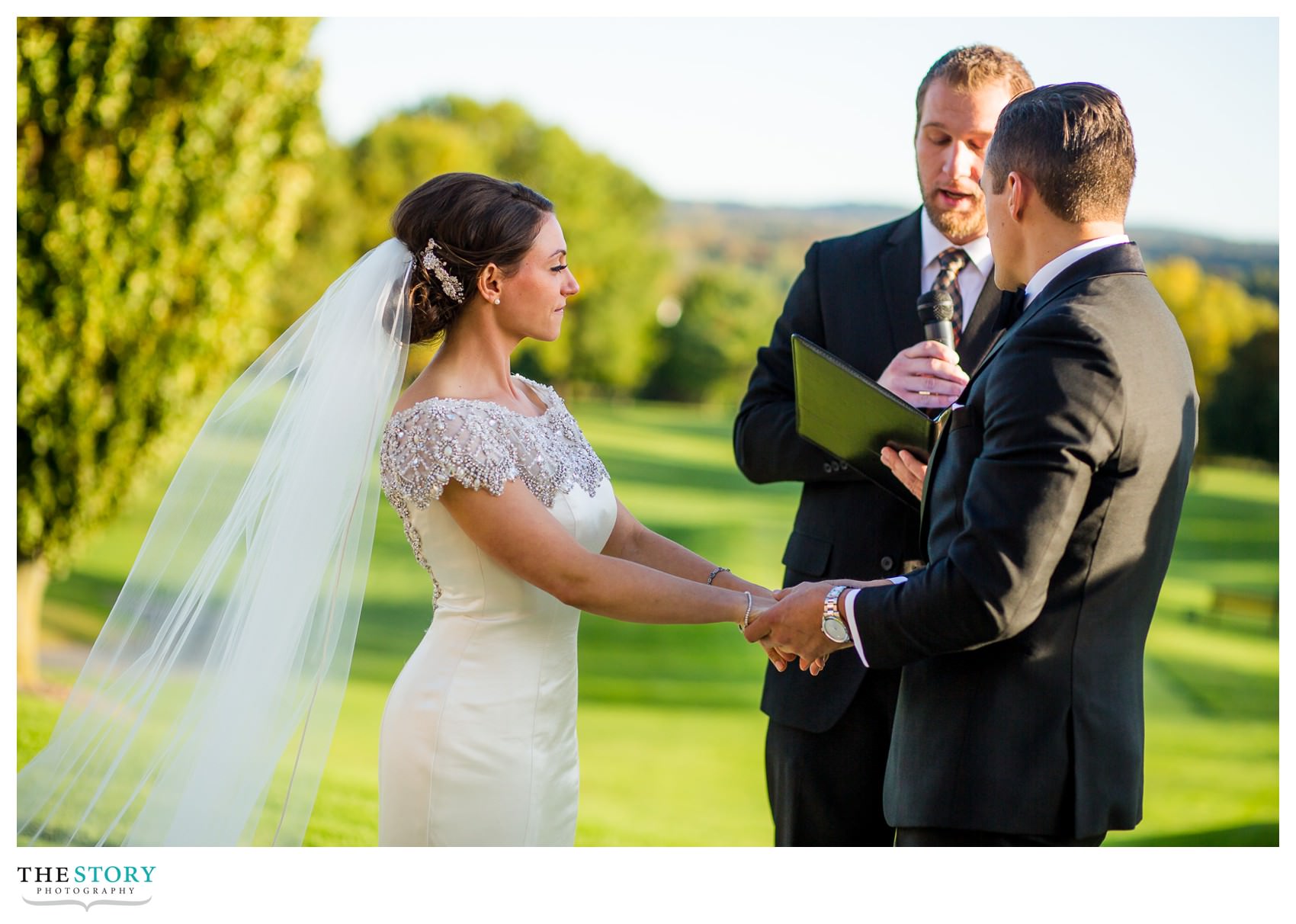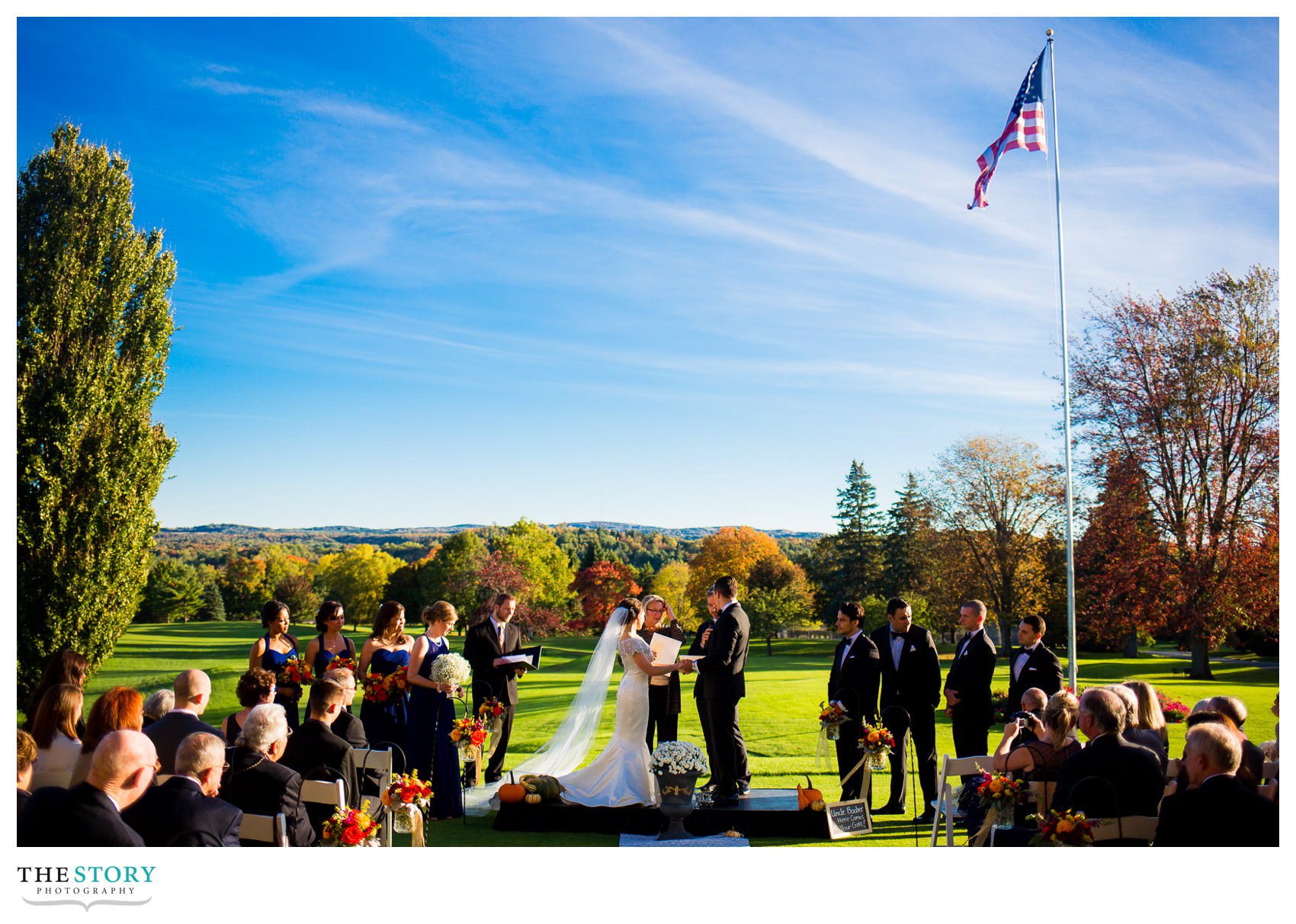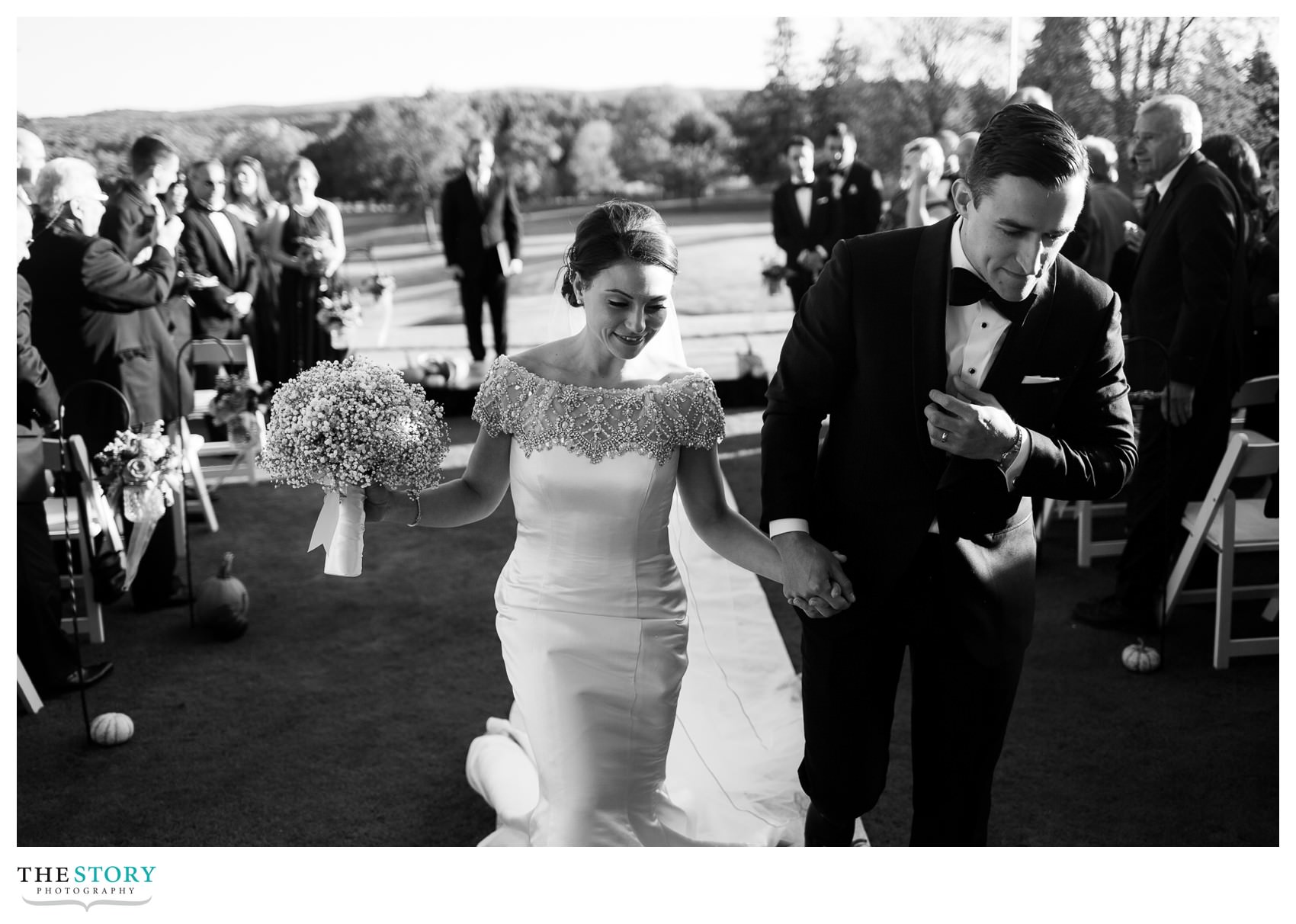 Since we ended up with an extra few minutes after the ceremony we took advantage of the beautiful light and setting!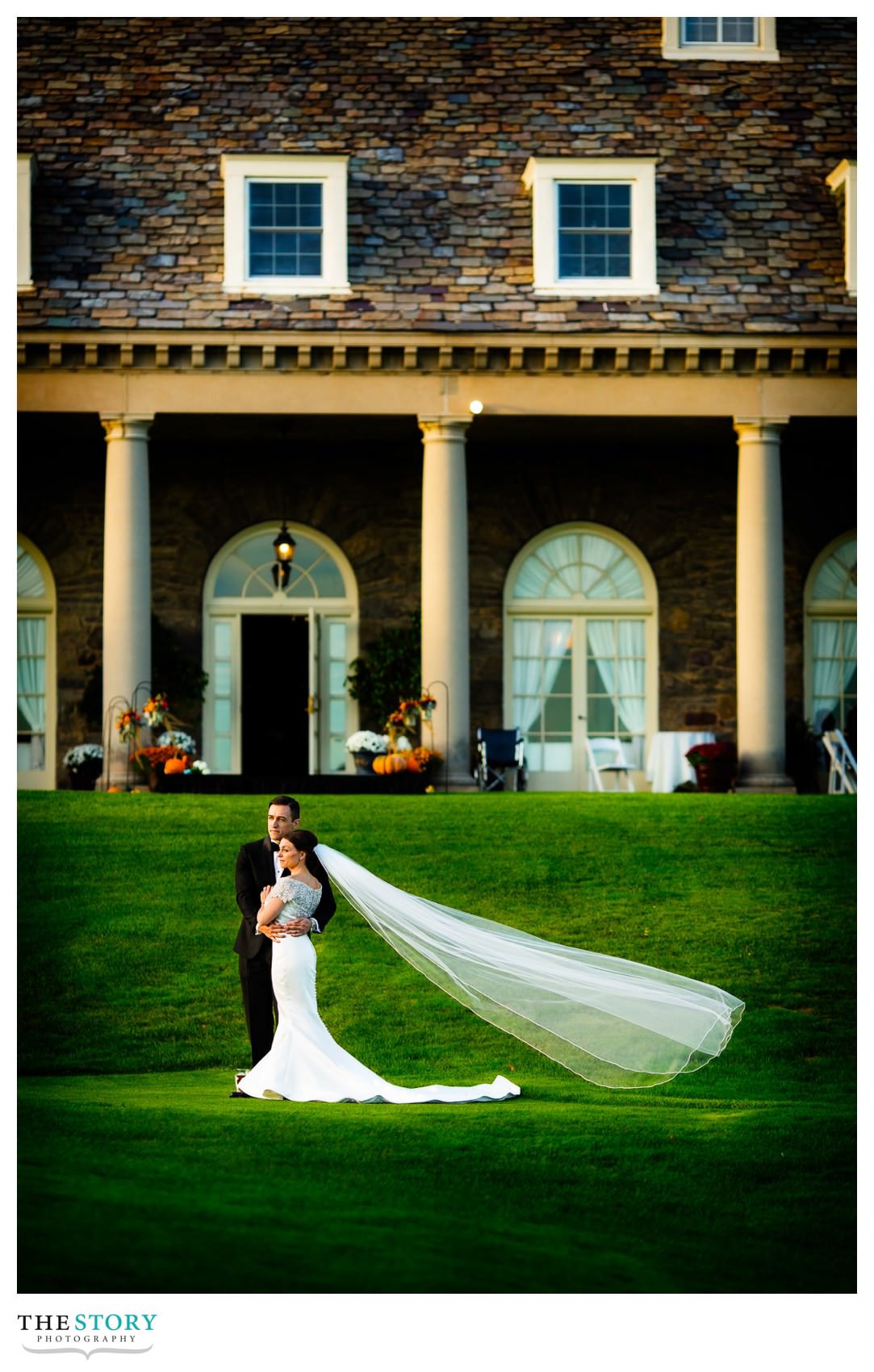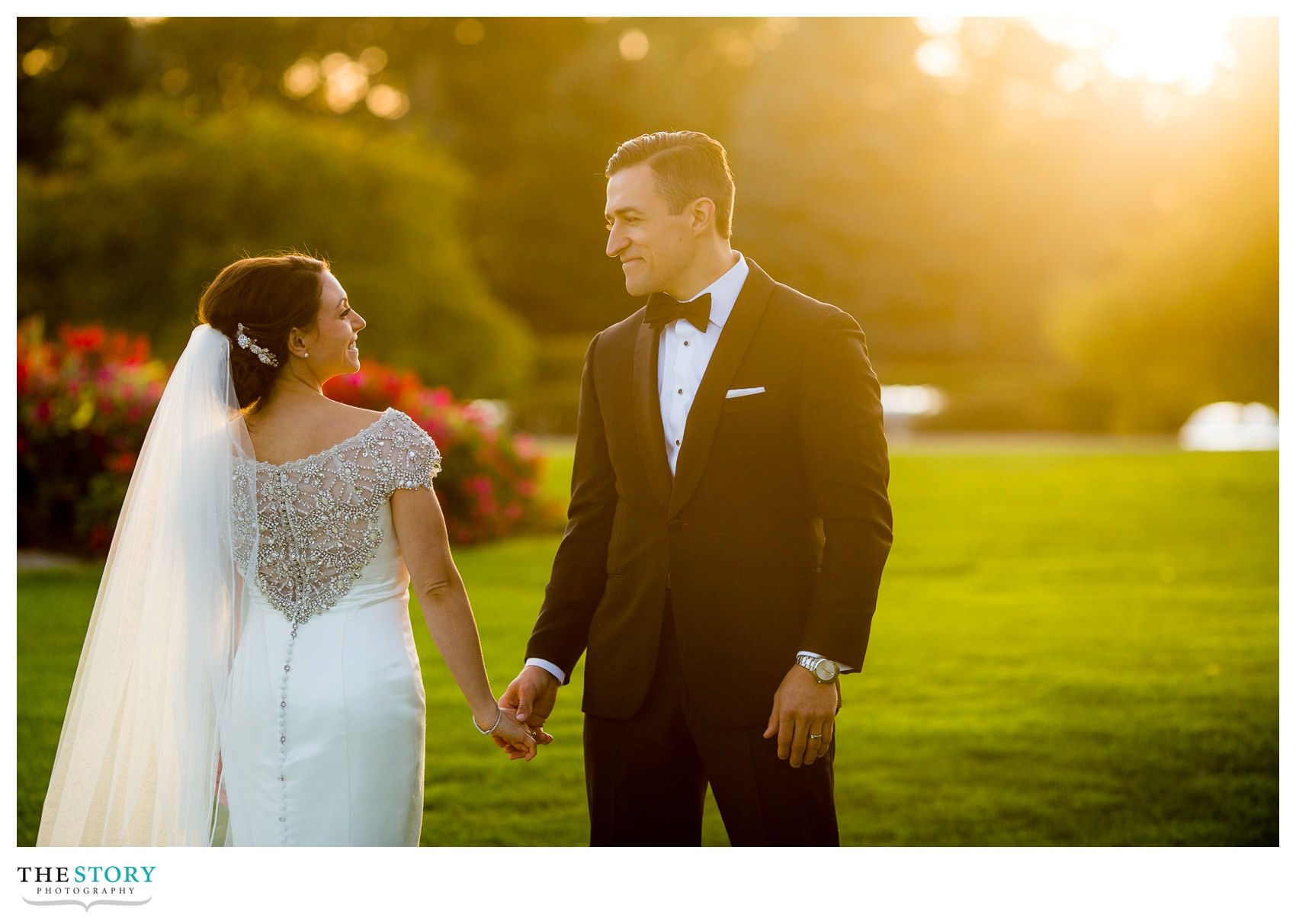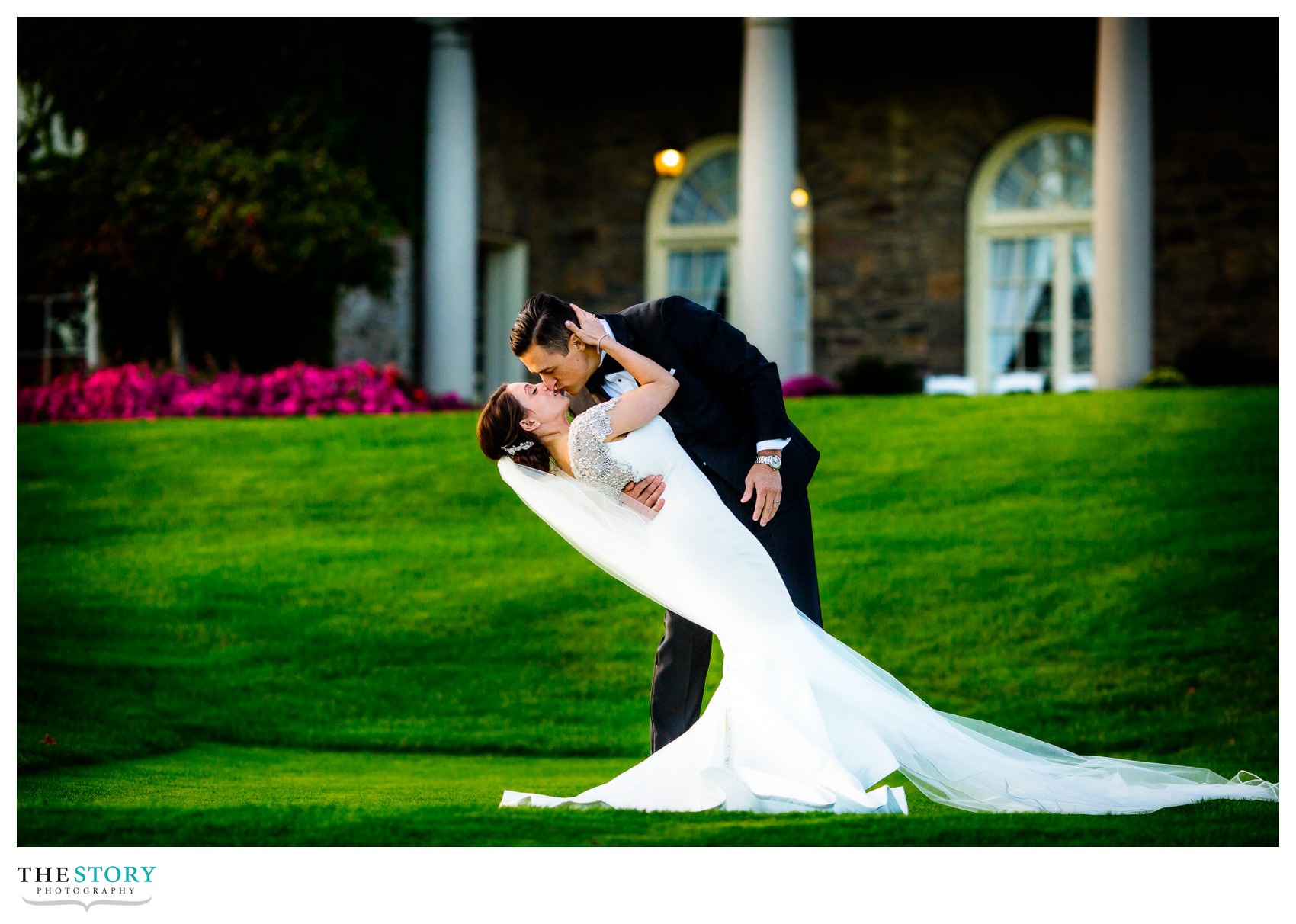 For the first dance, Bobby's brother, The Bones of J.R. Jones, sang & played the first dance song for Kristen & Bobby!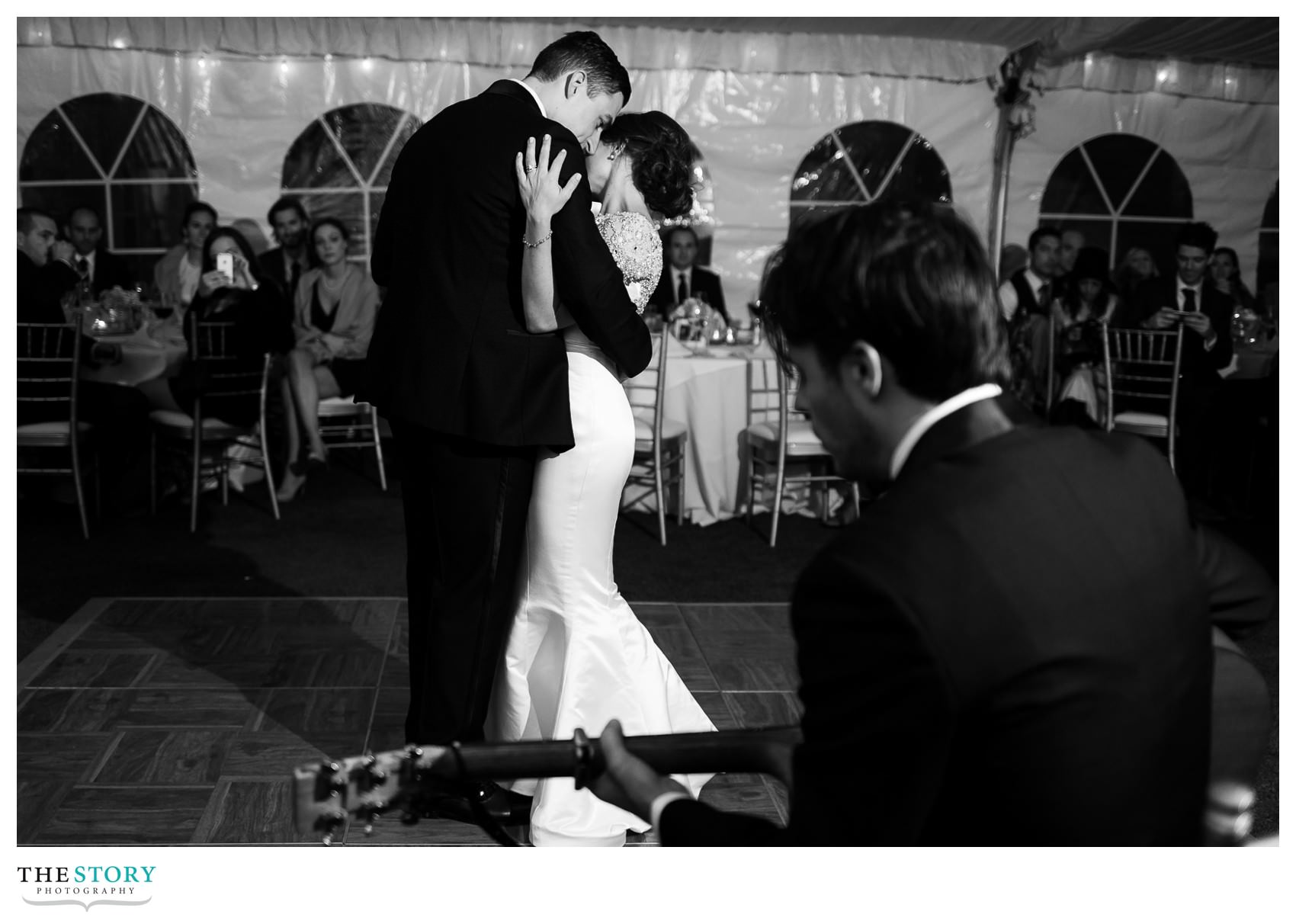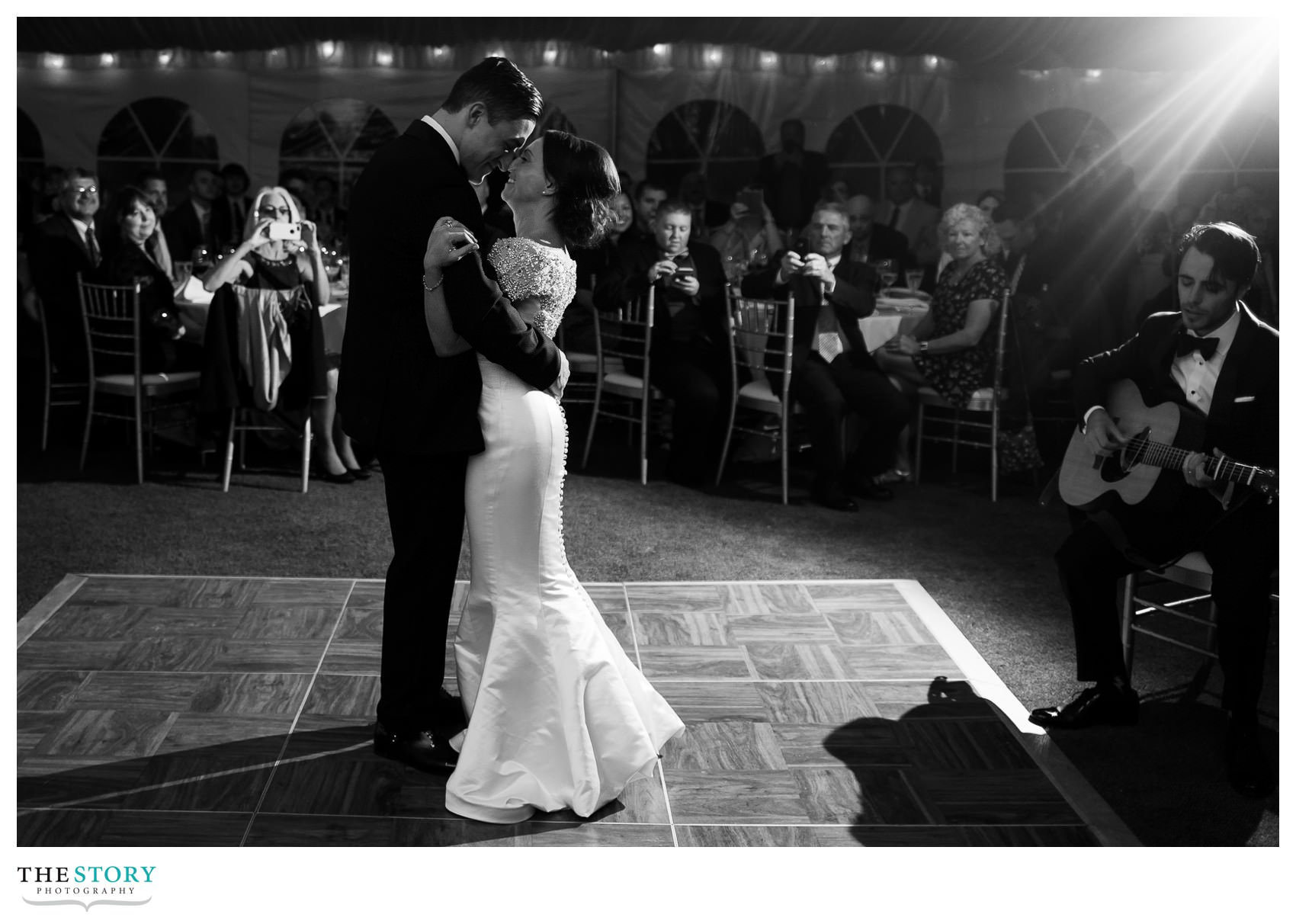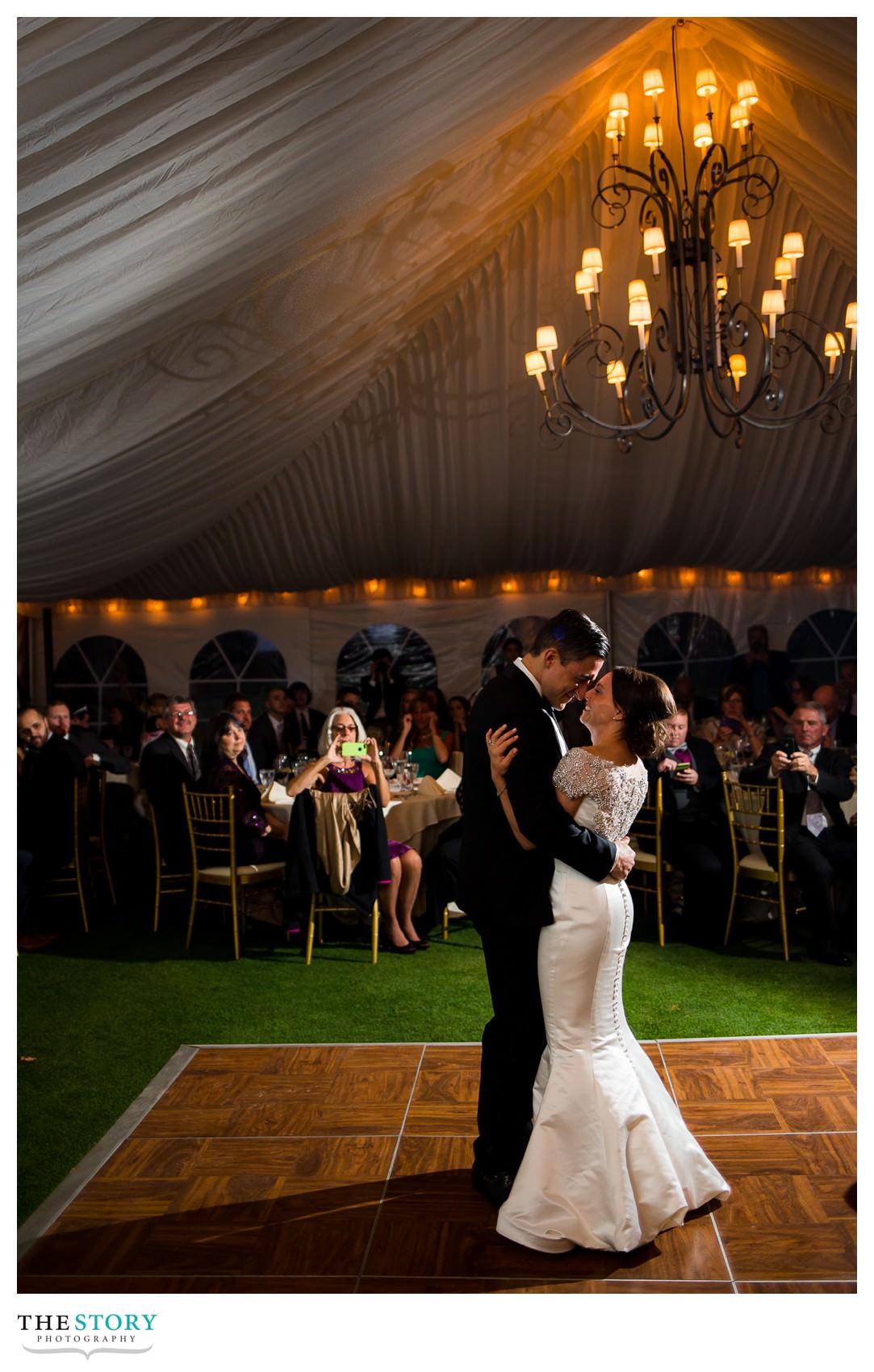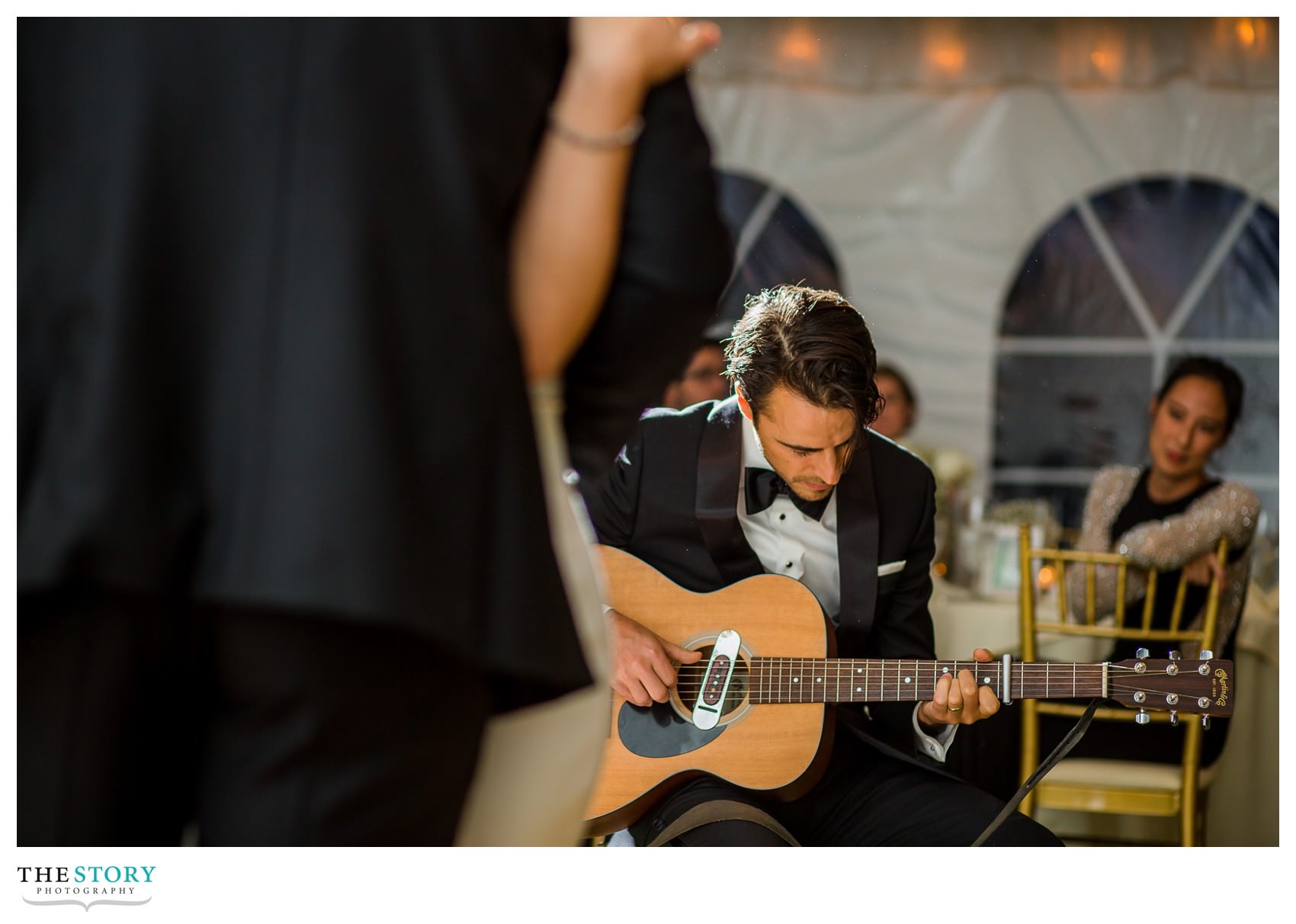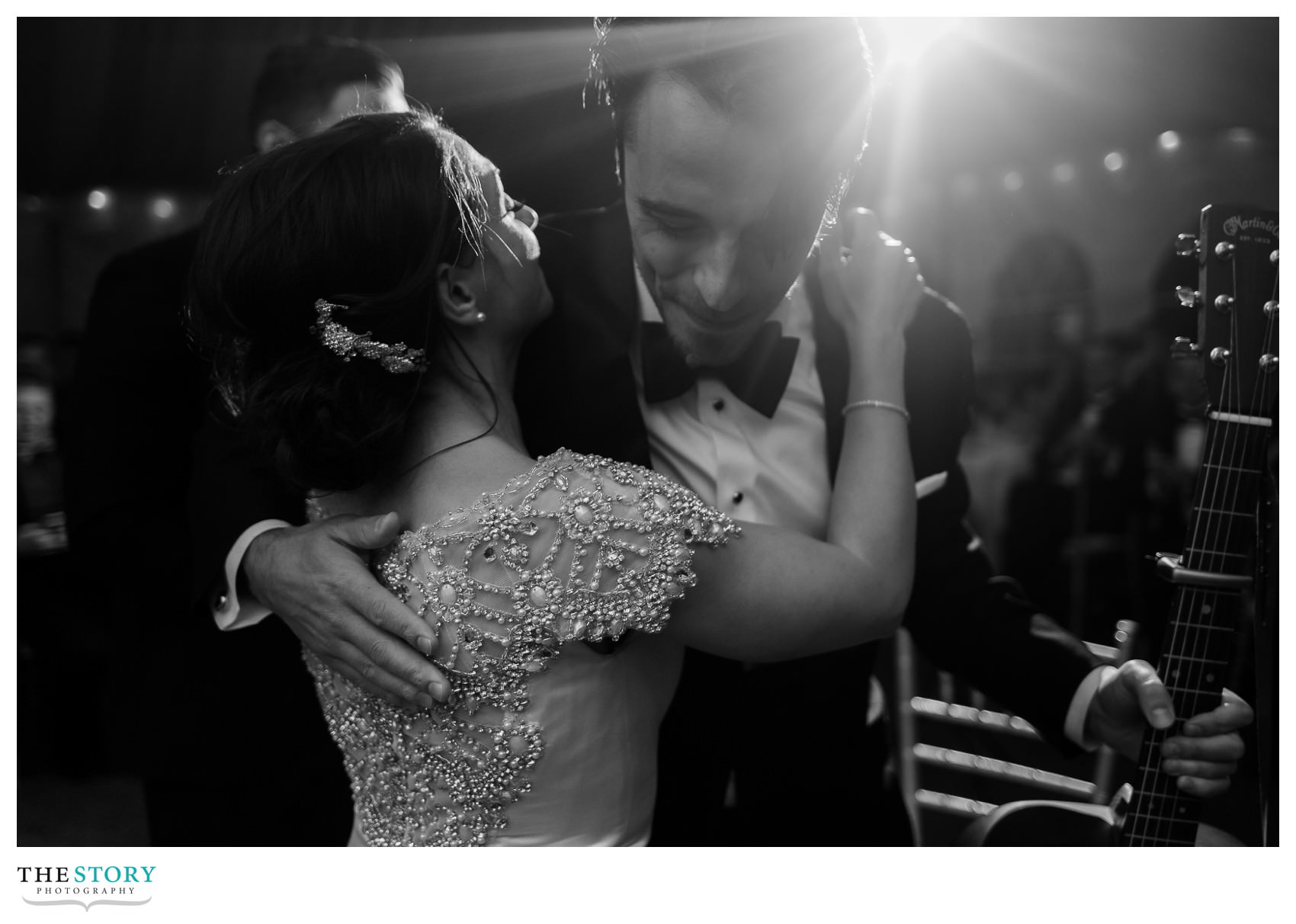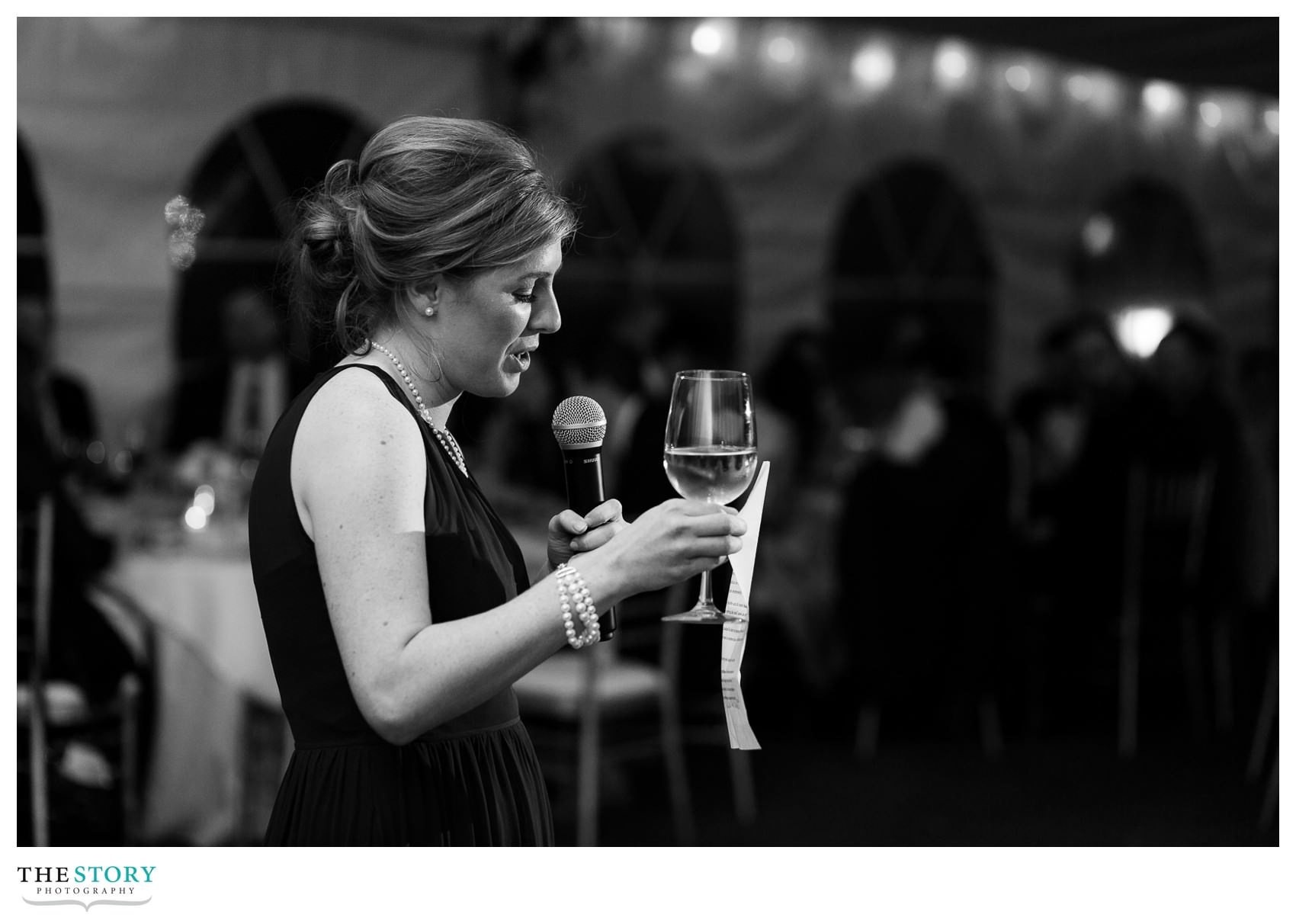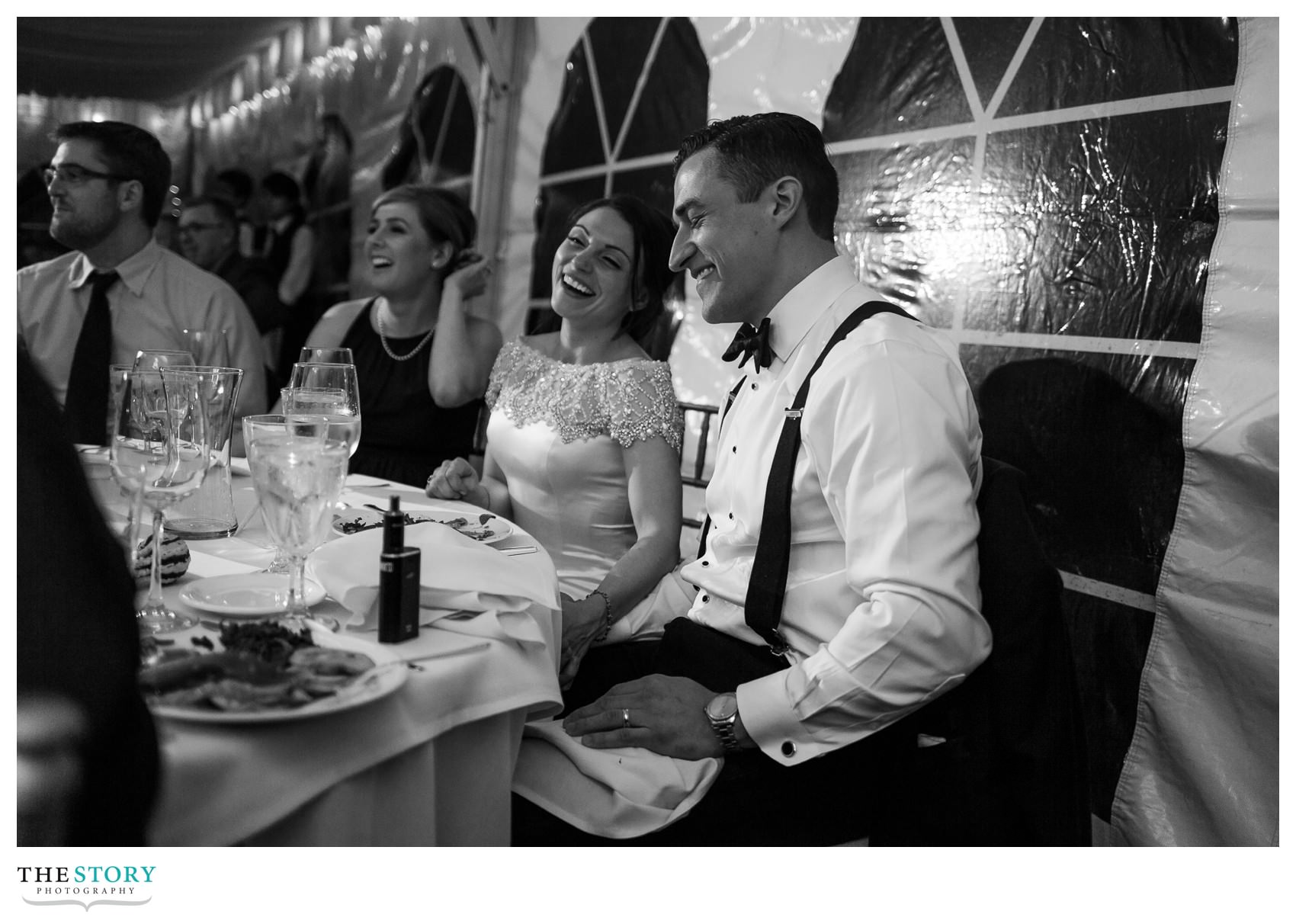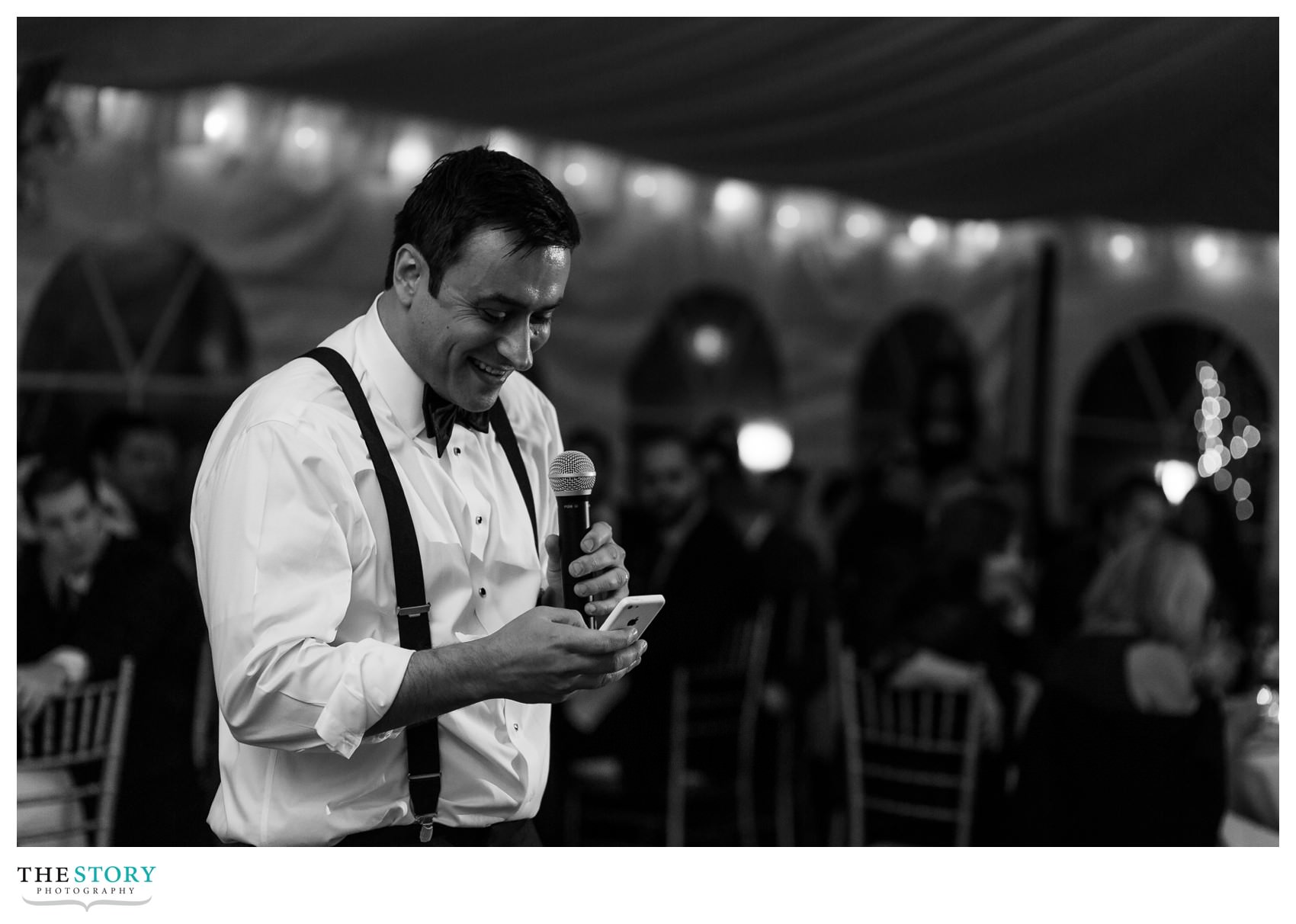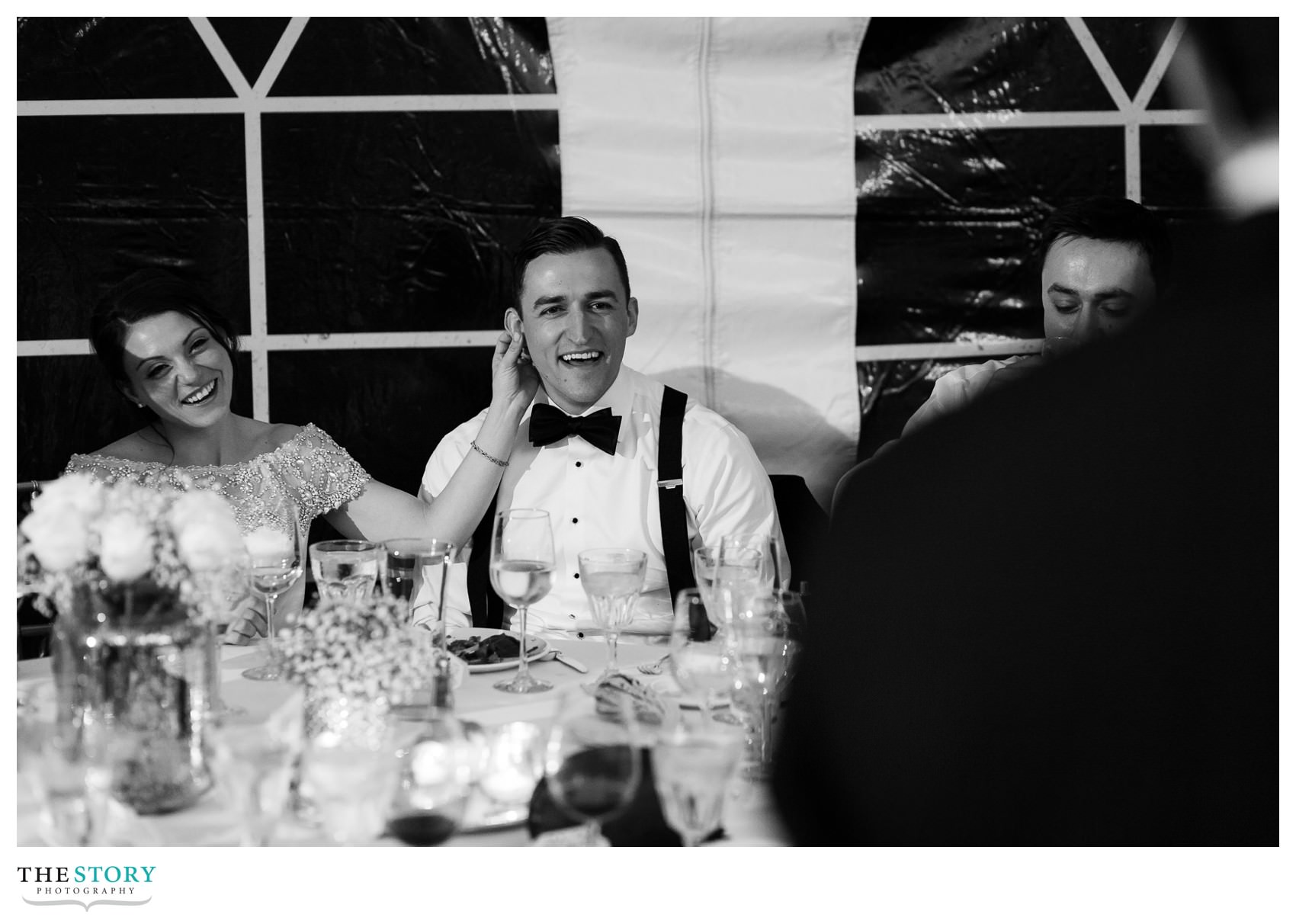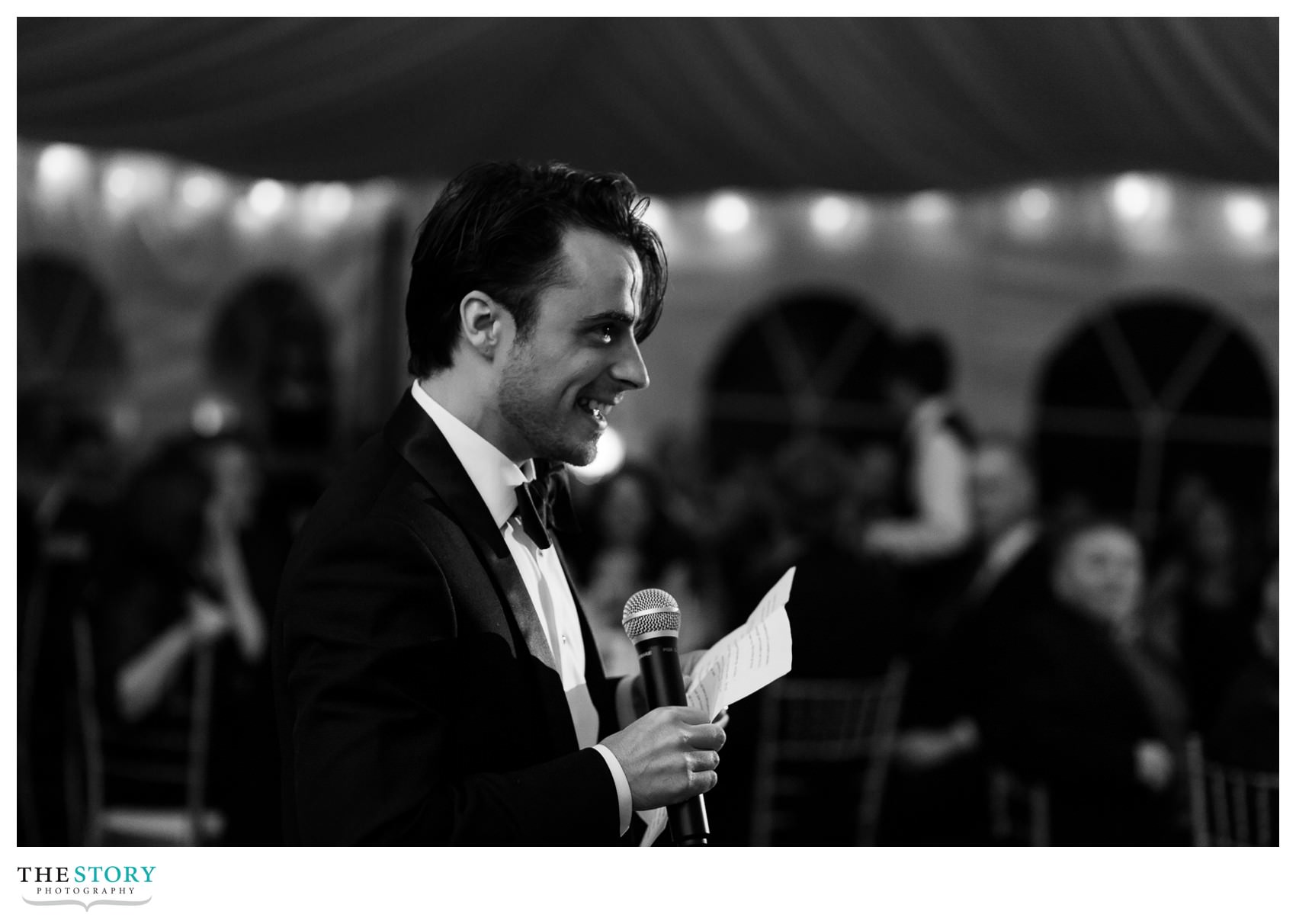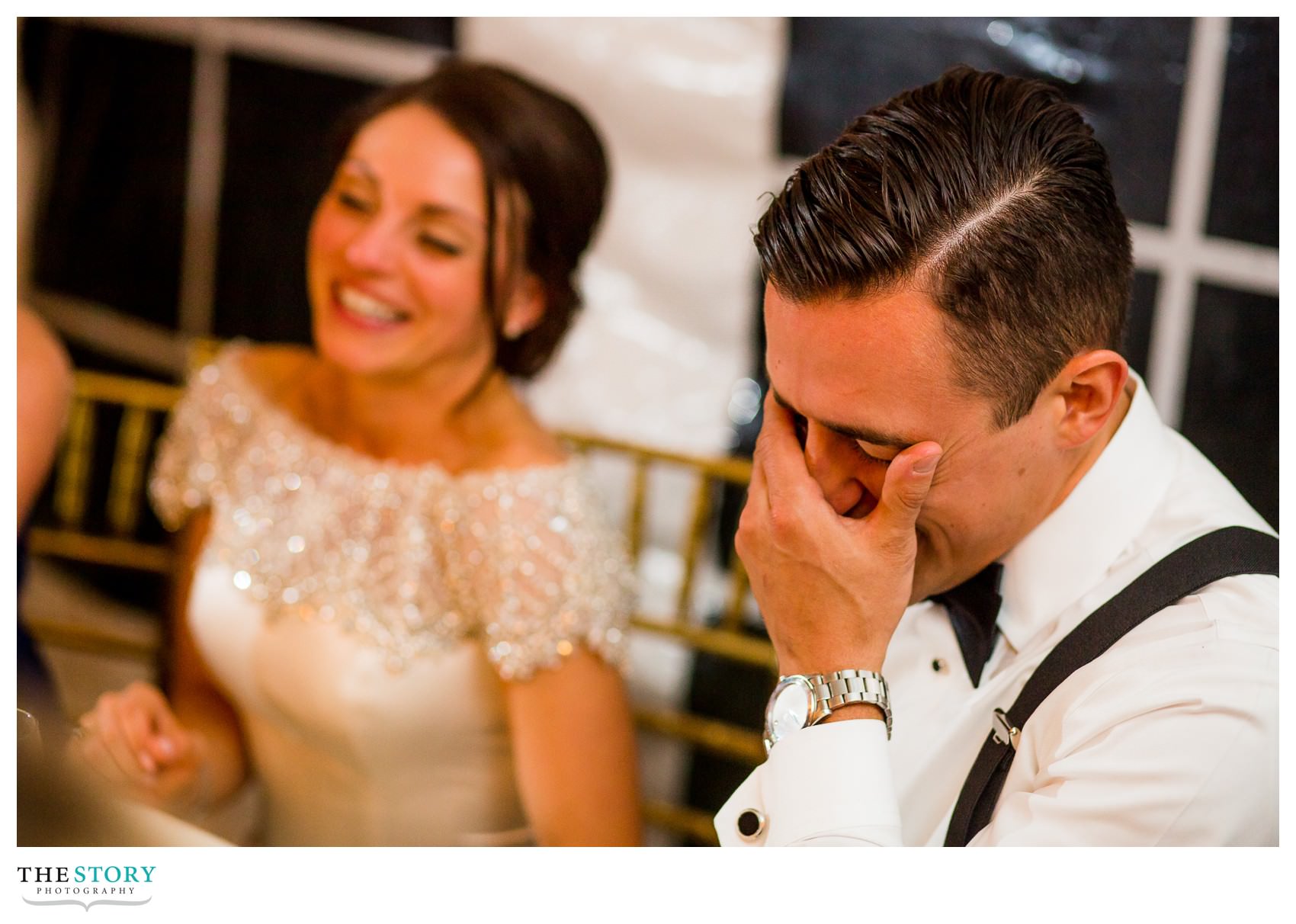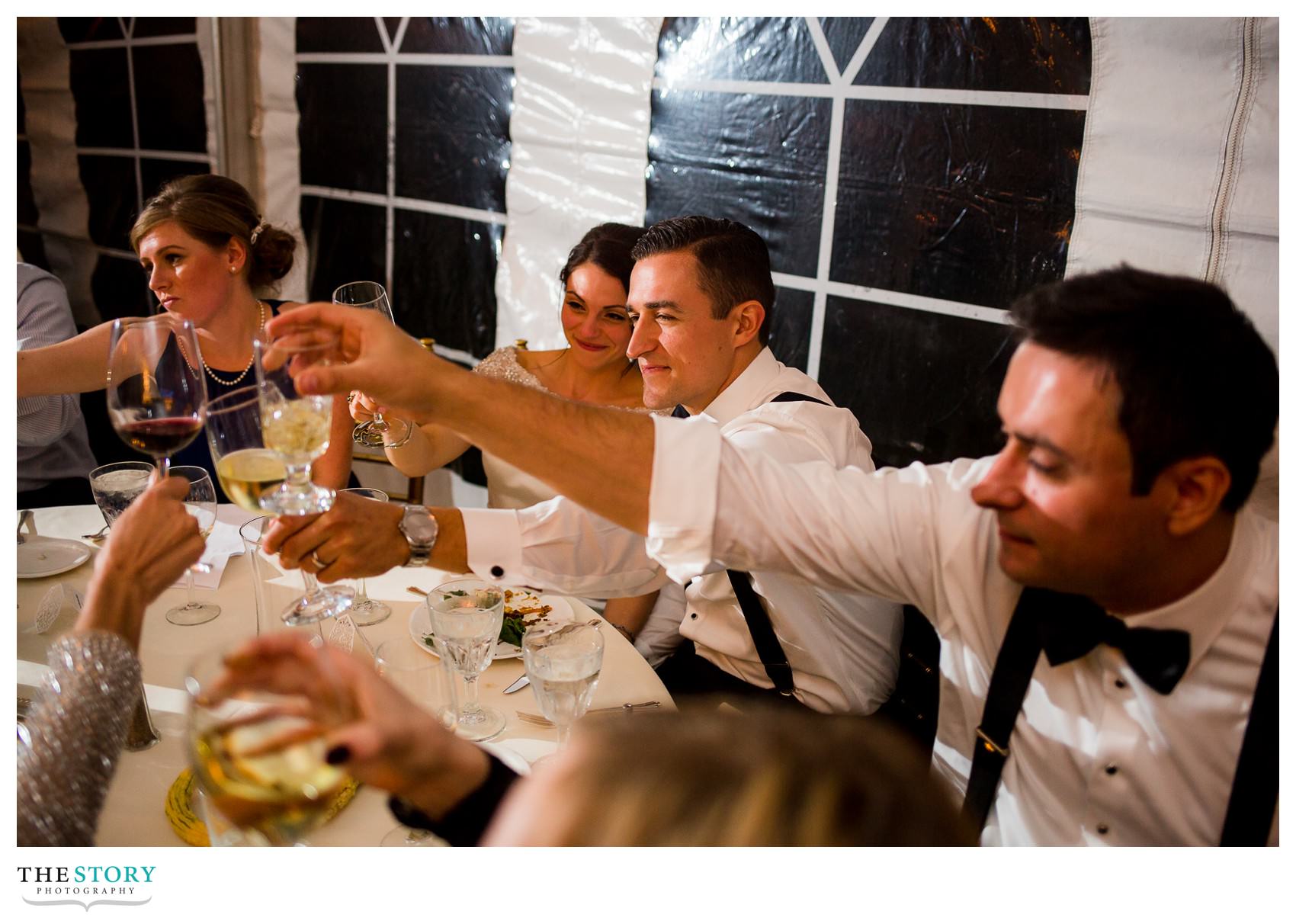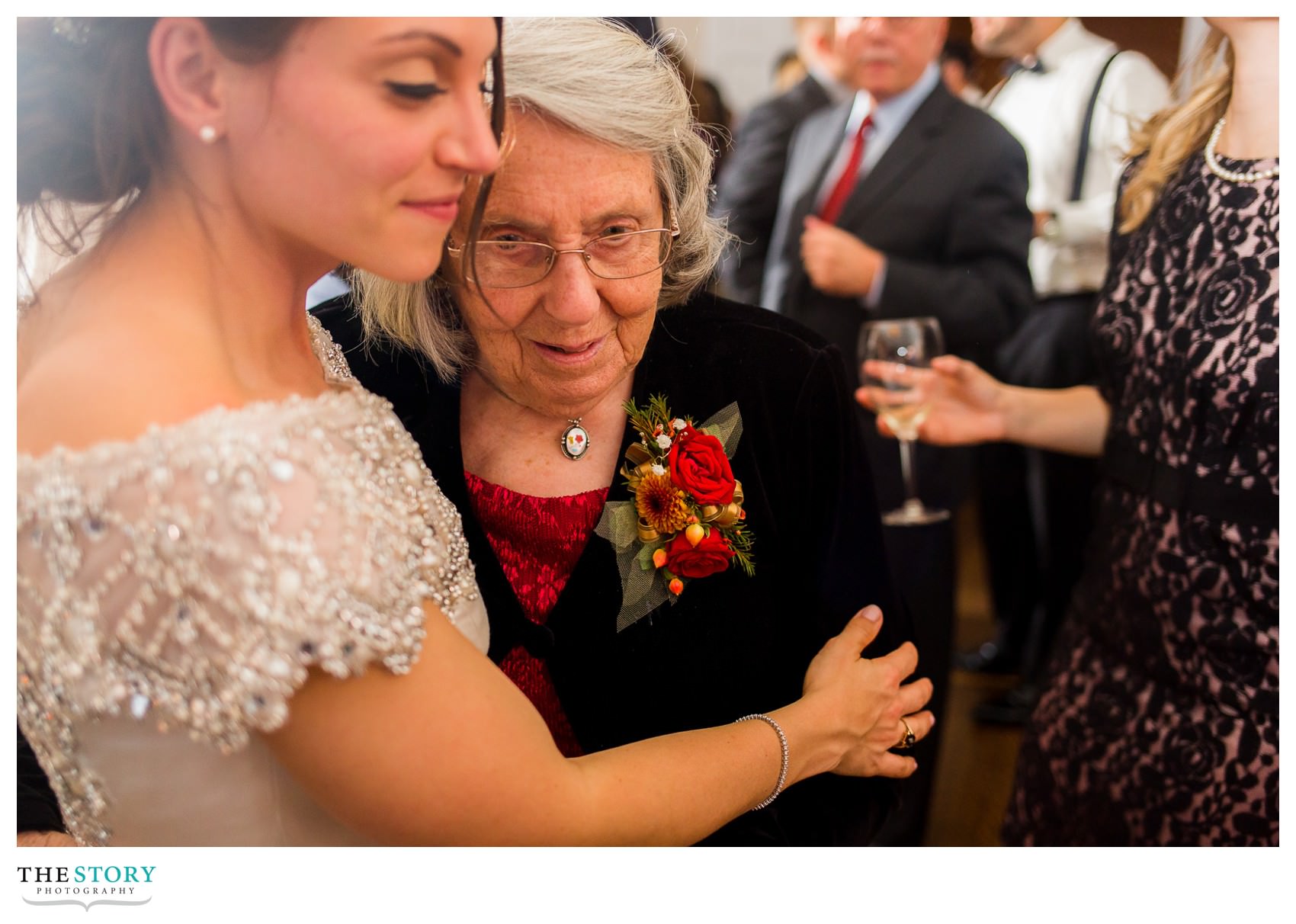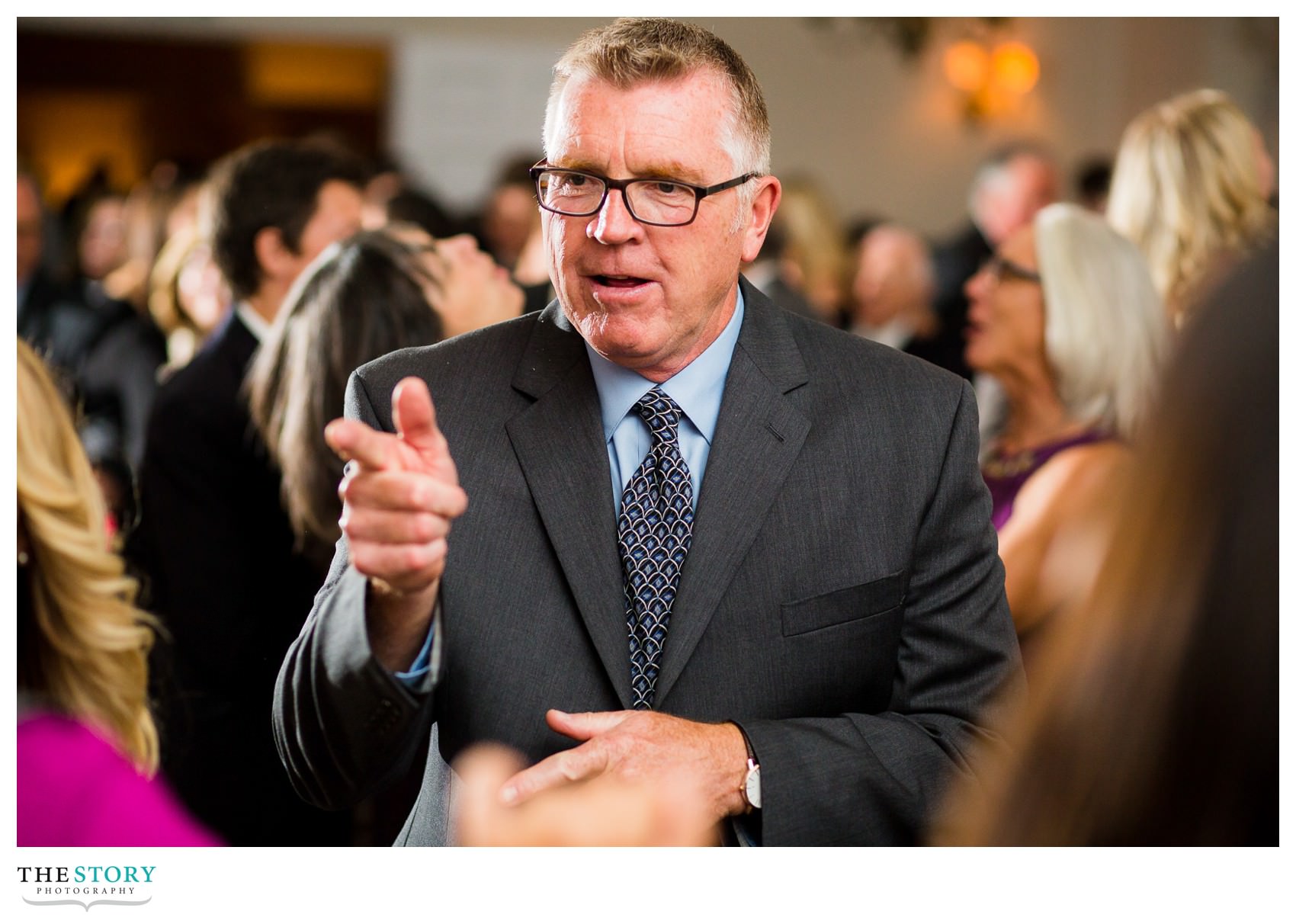 For the reception right at Onondaga Country Club, The Metropolitan Players kept the party going!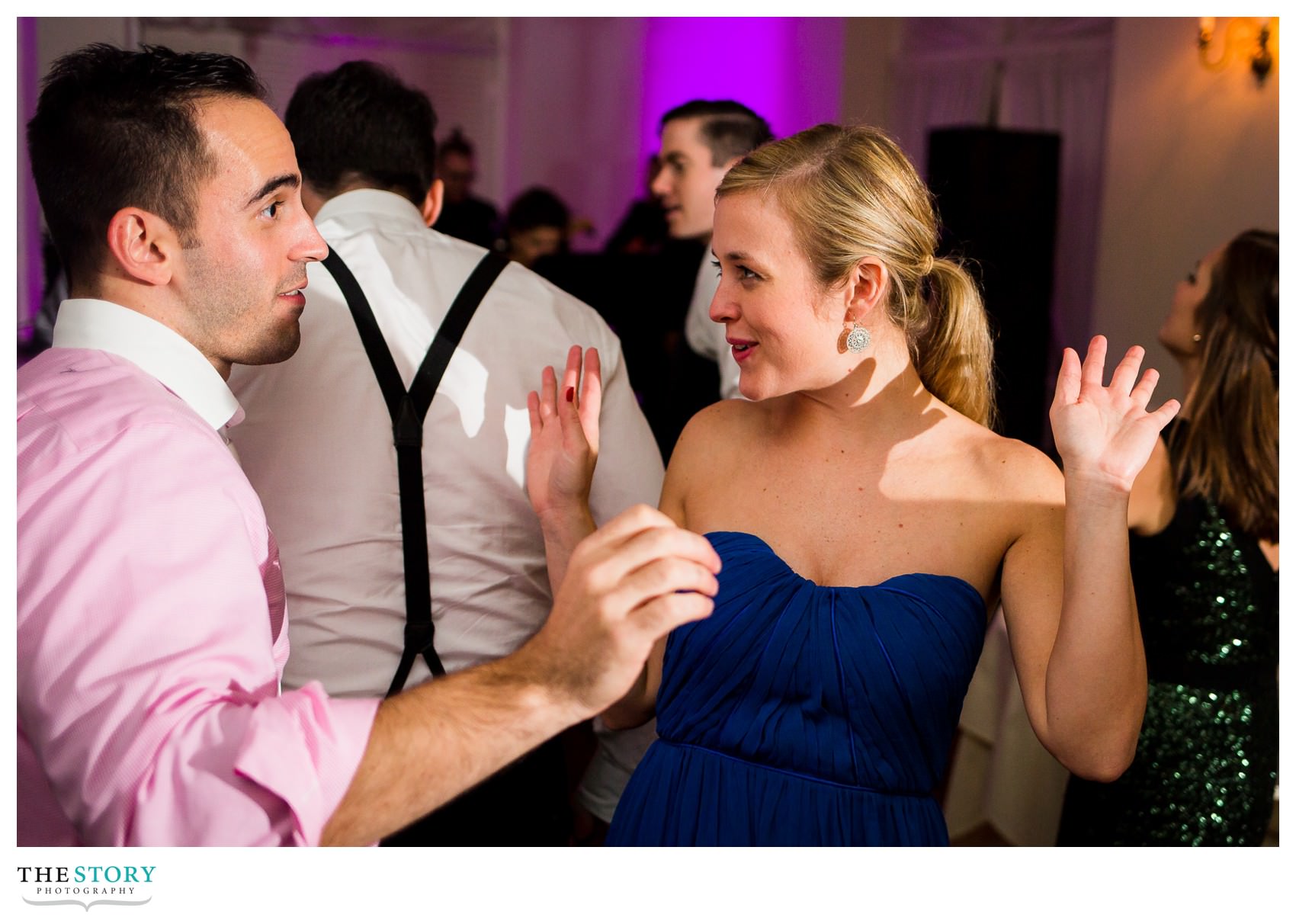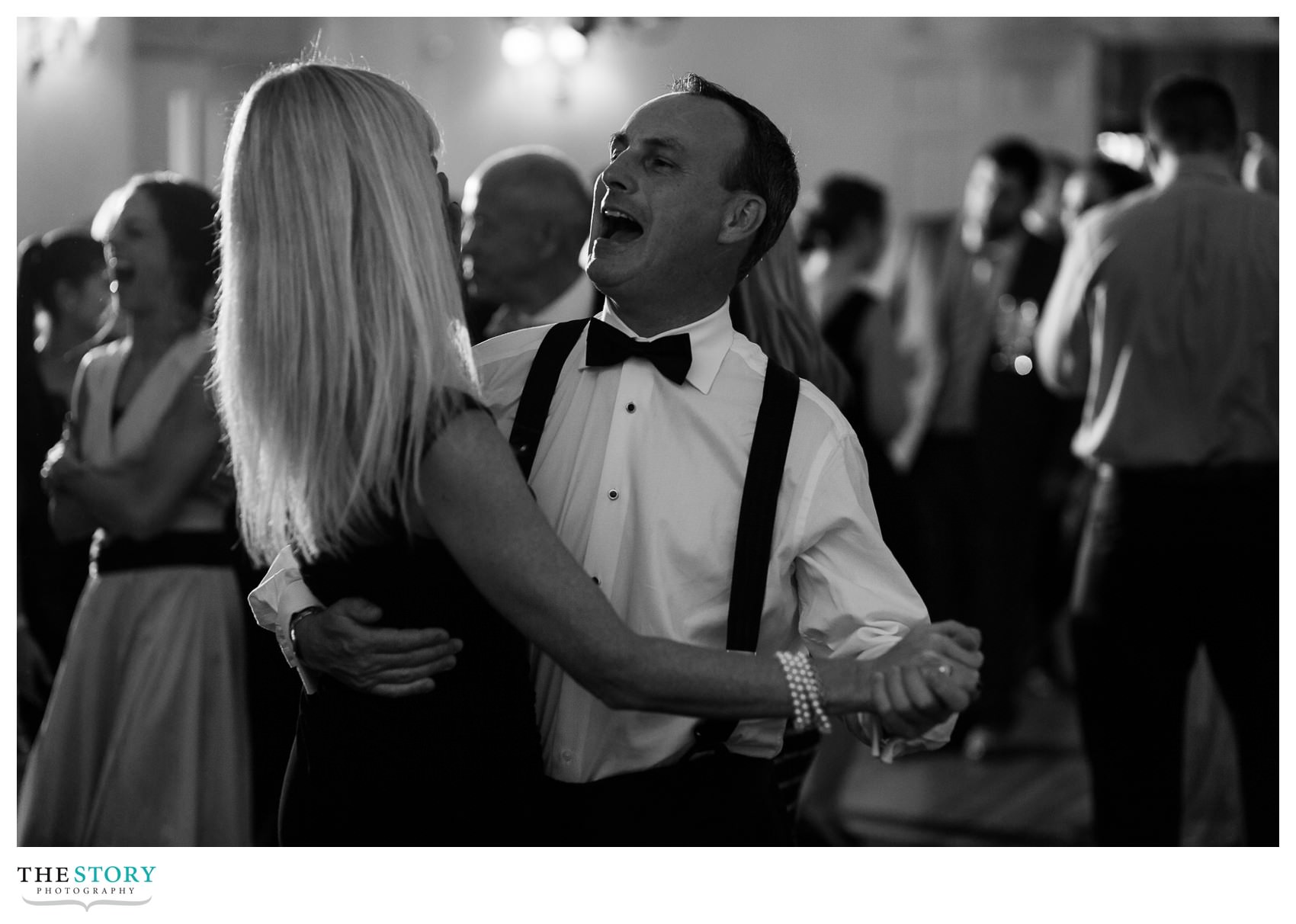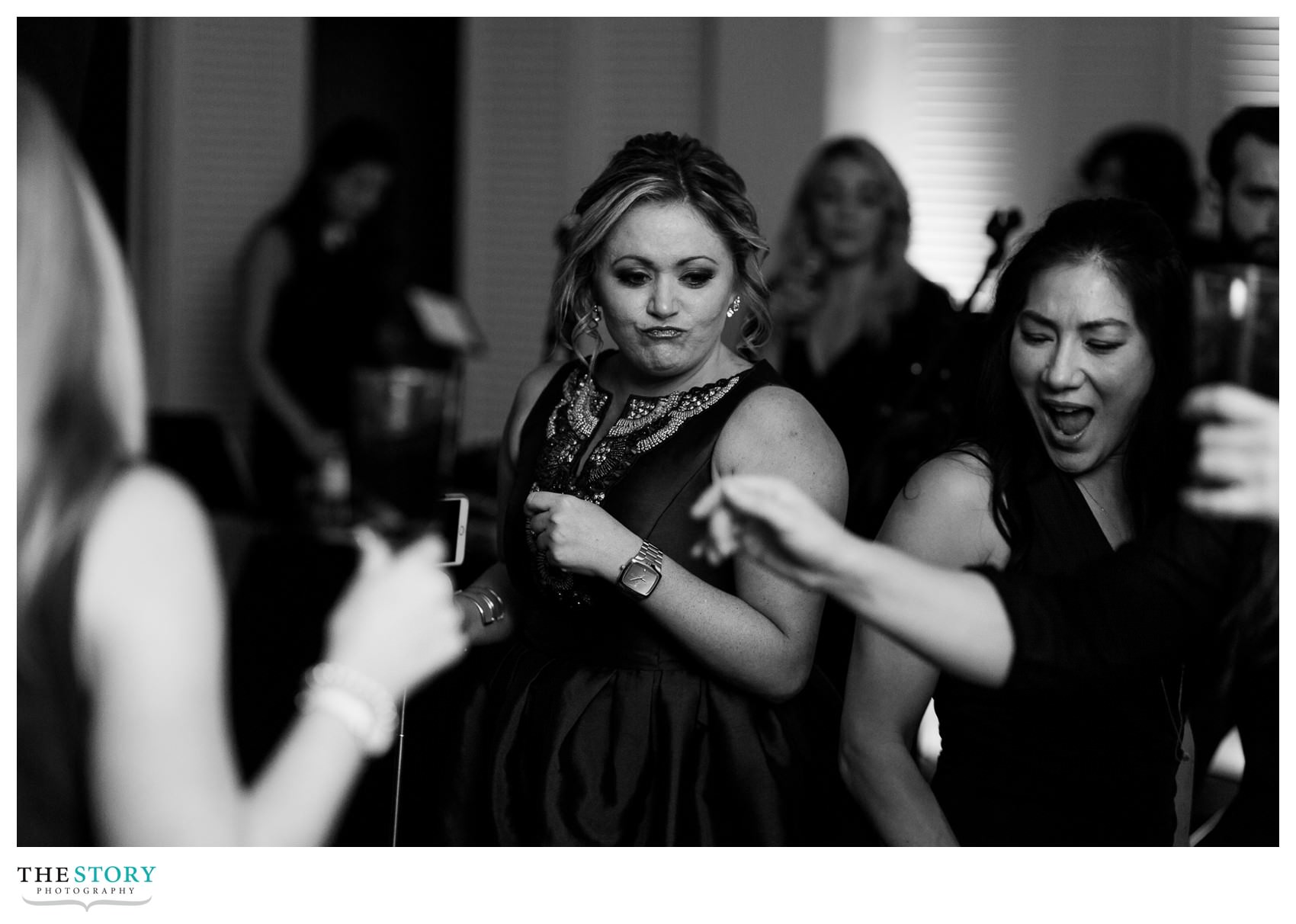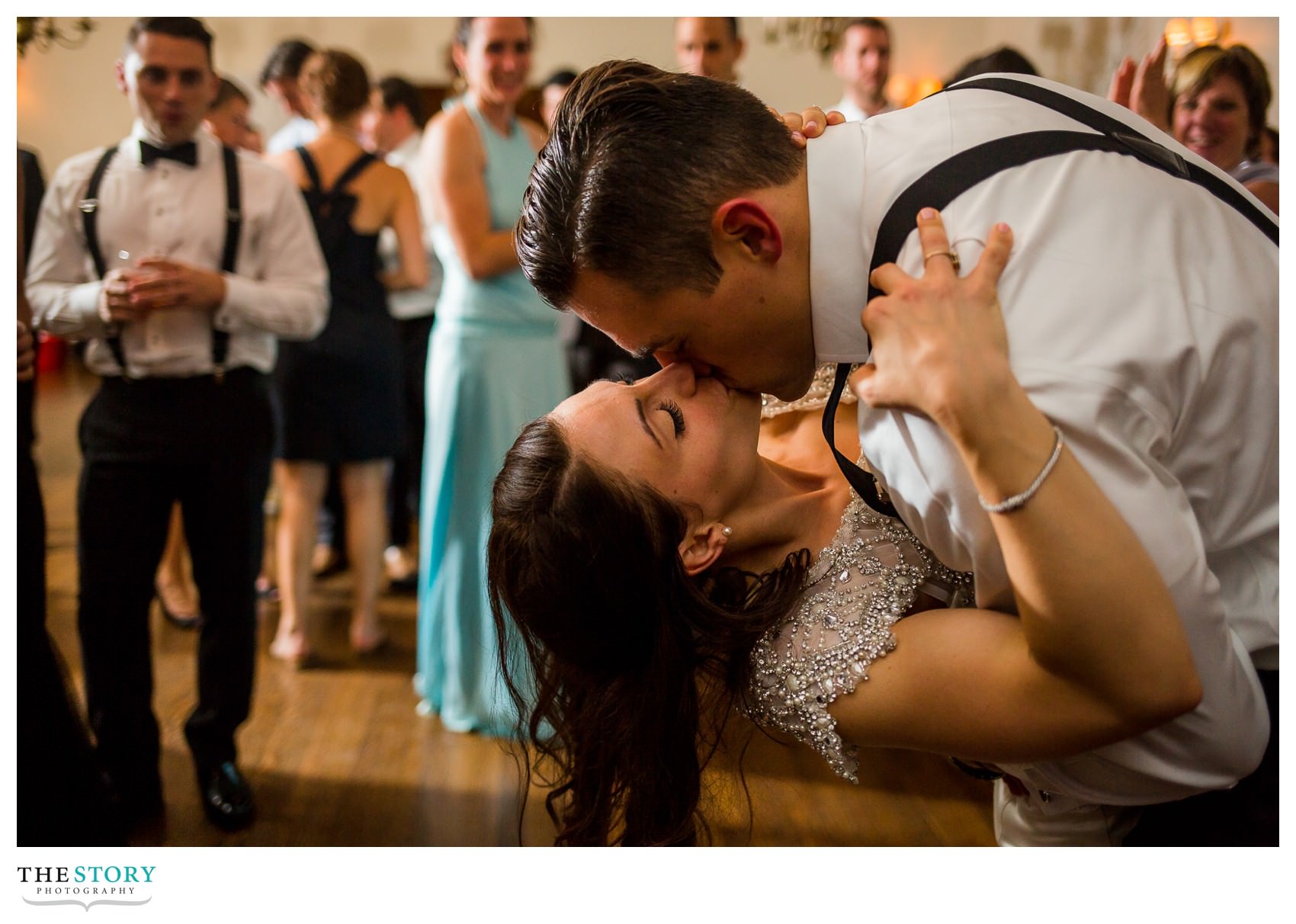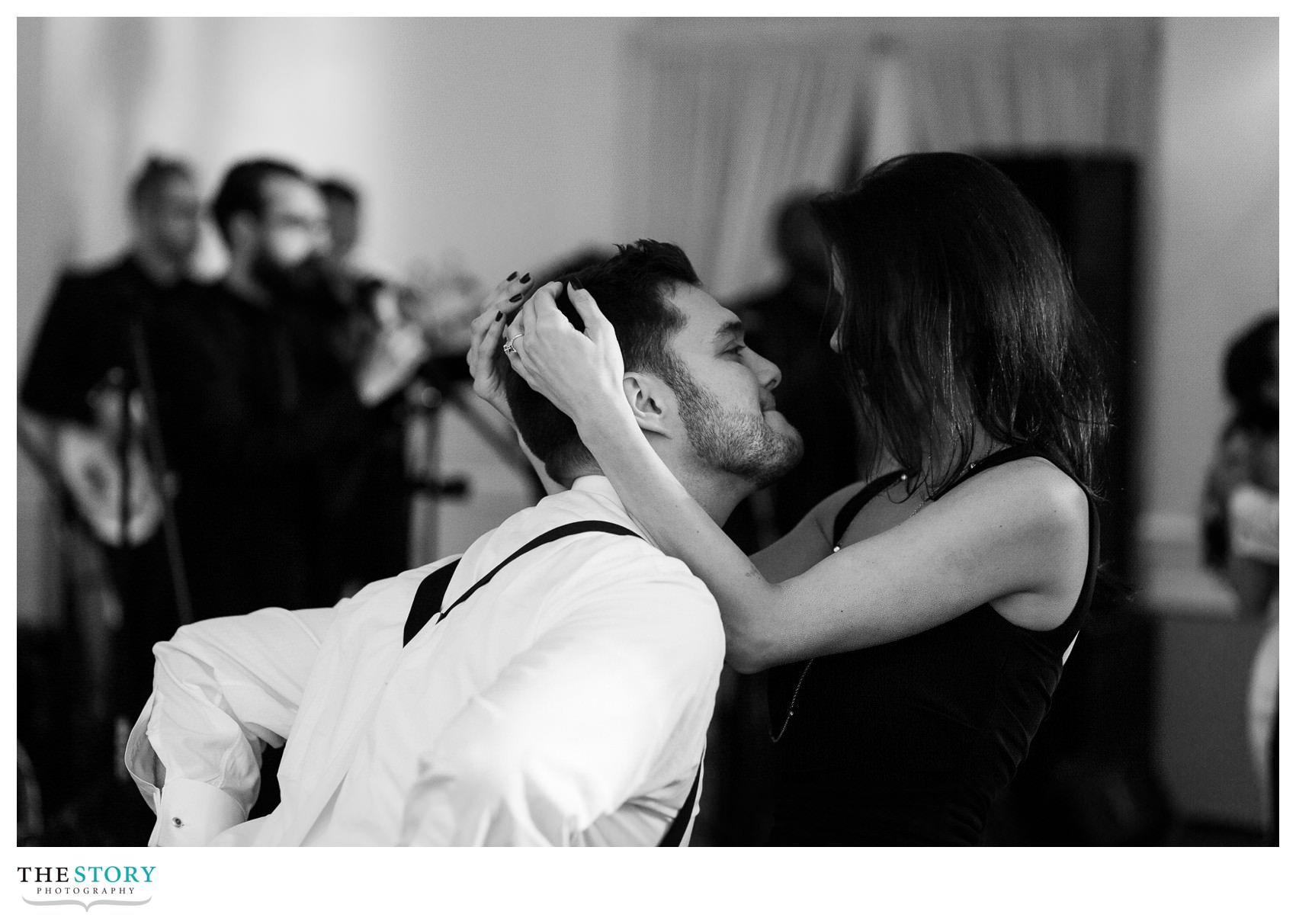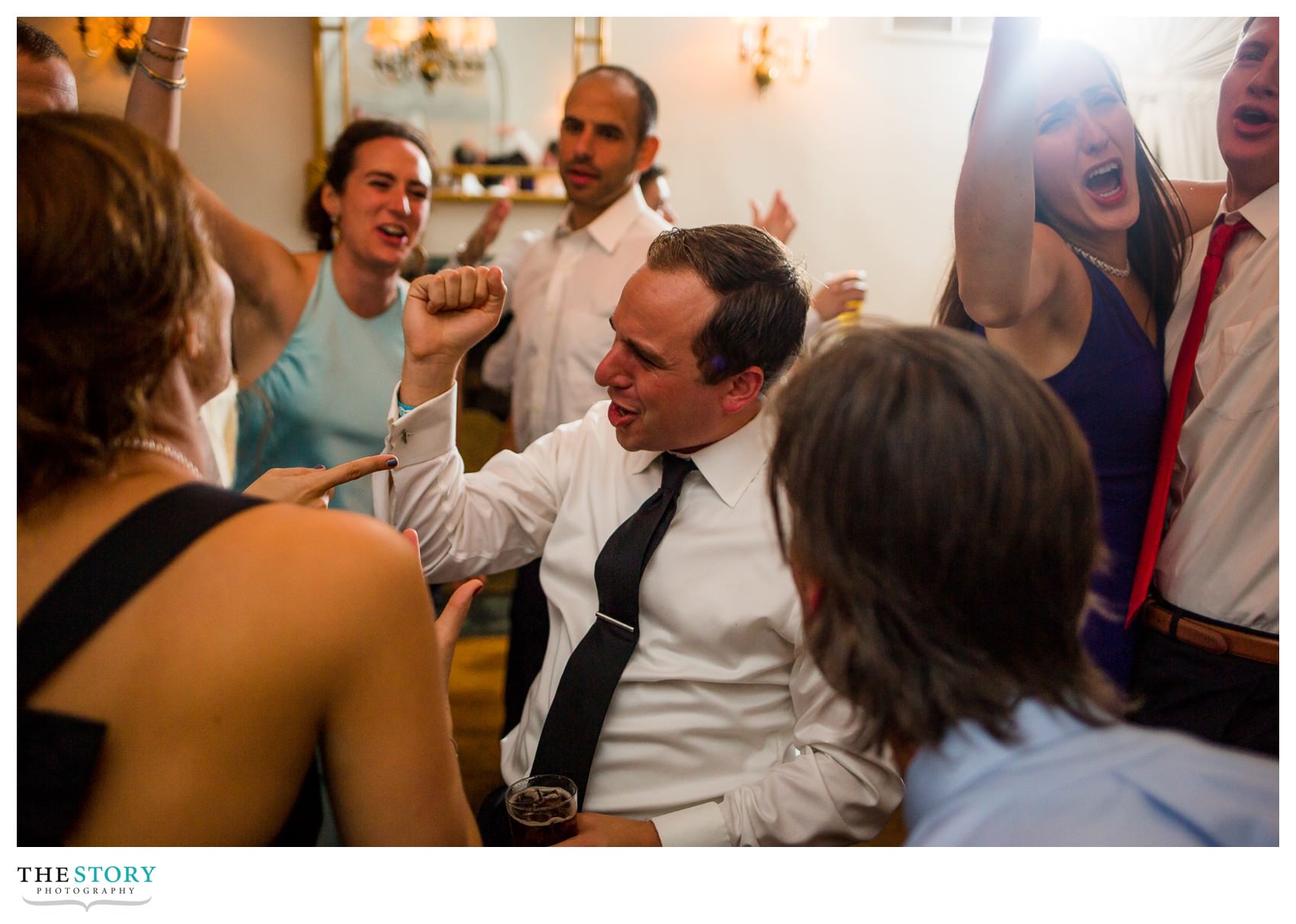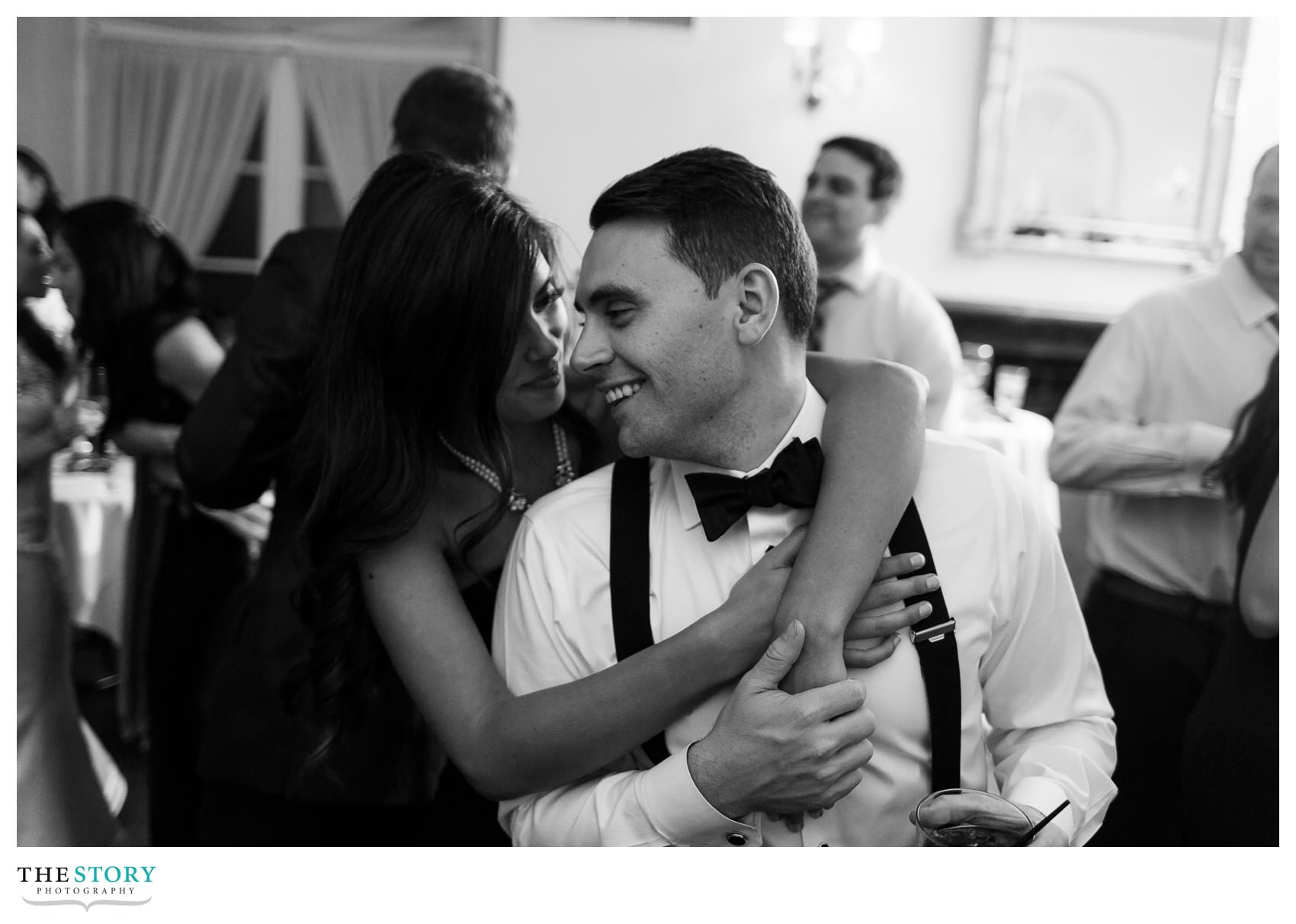 And then… Kristen & Bobby treated their guests to a spectacular fireworks display!