Mayadeh & Tony enjoyed a fun, elegant, beautiful, fun, and energy filled wedding day on Seneca Lake!  Did I mention fun?  These two chose a Watkins Glen Harbor Hotel wedding reception and for that reason, we started the day with both Tony & Mayadeh getting ready at the hotel.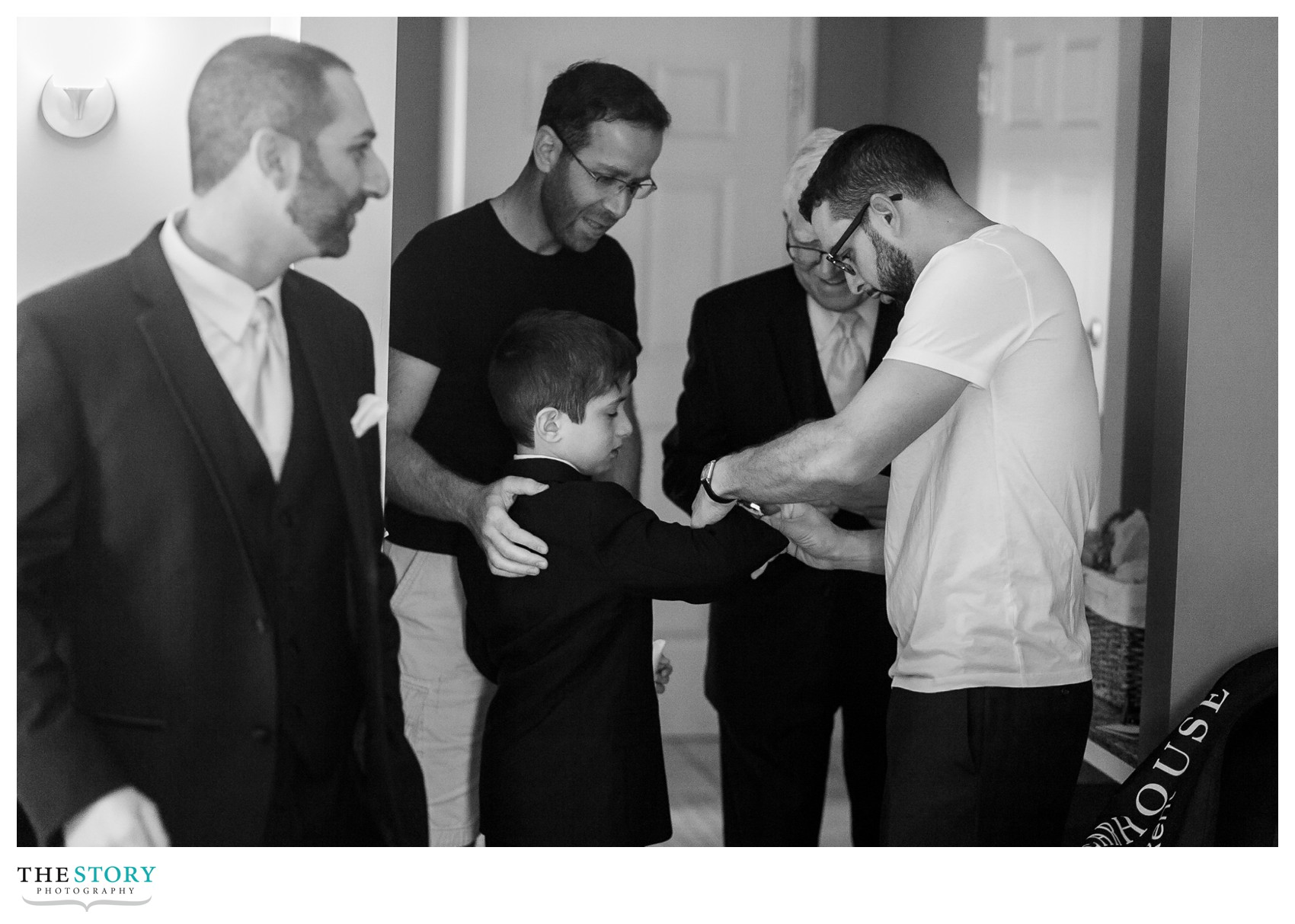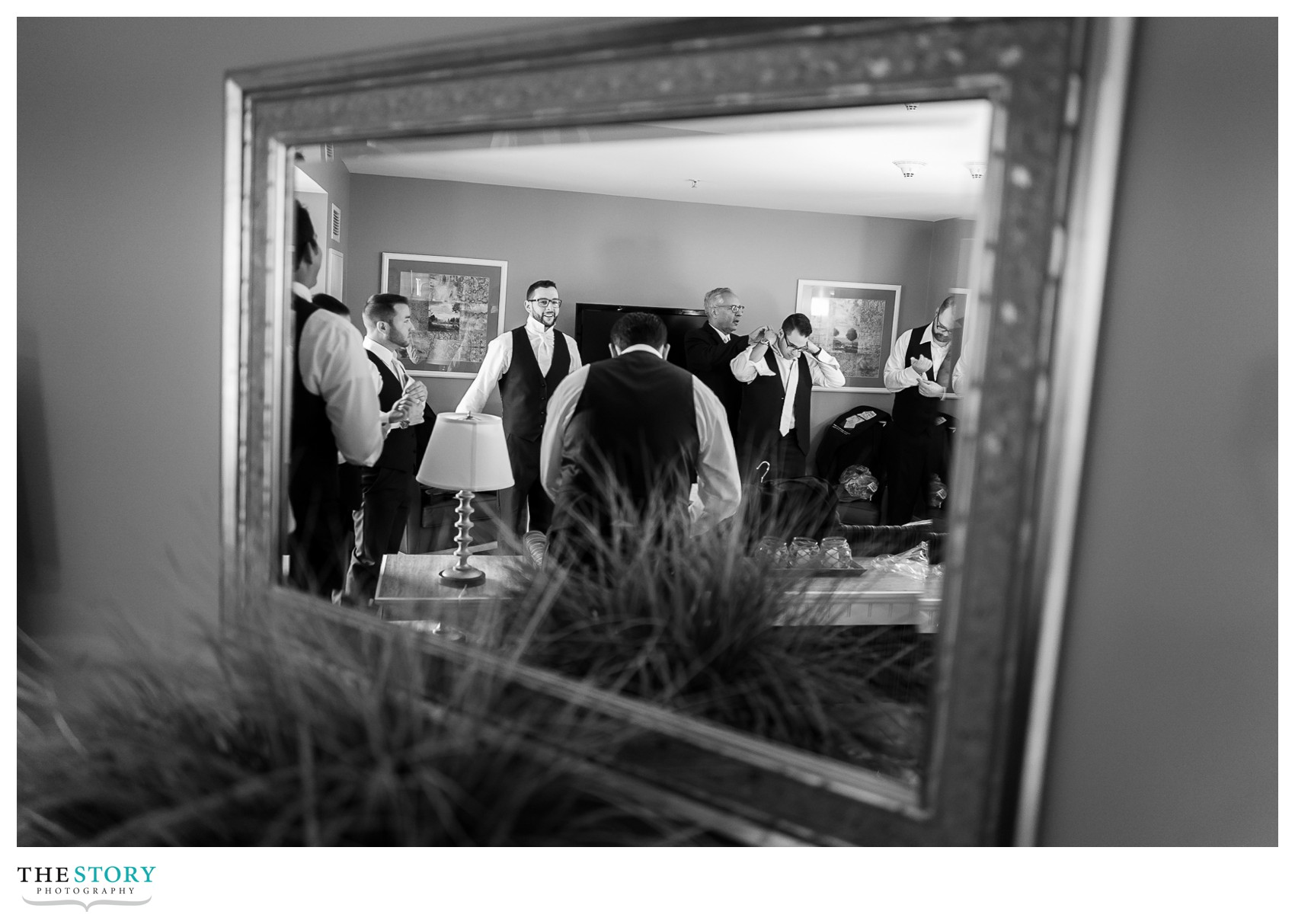 Makeup & hair by Artistry in Hanover.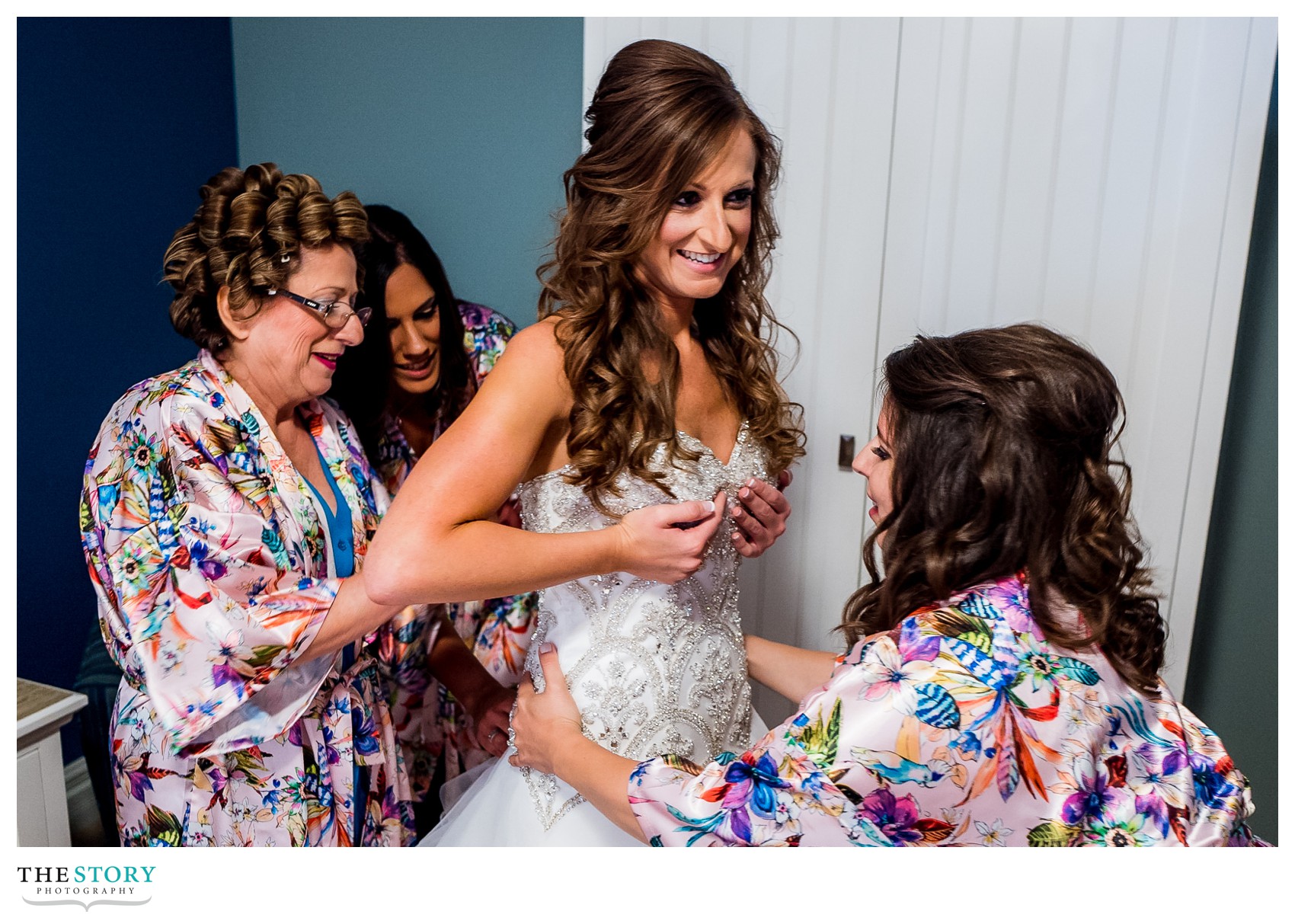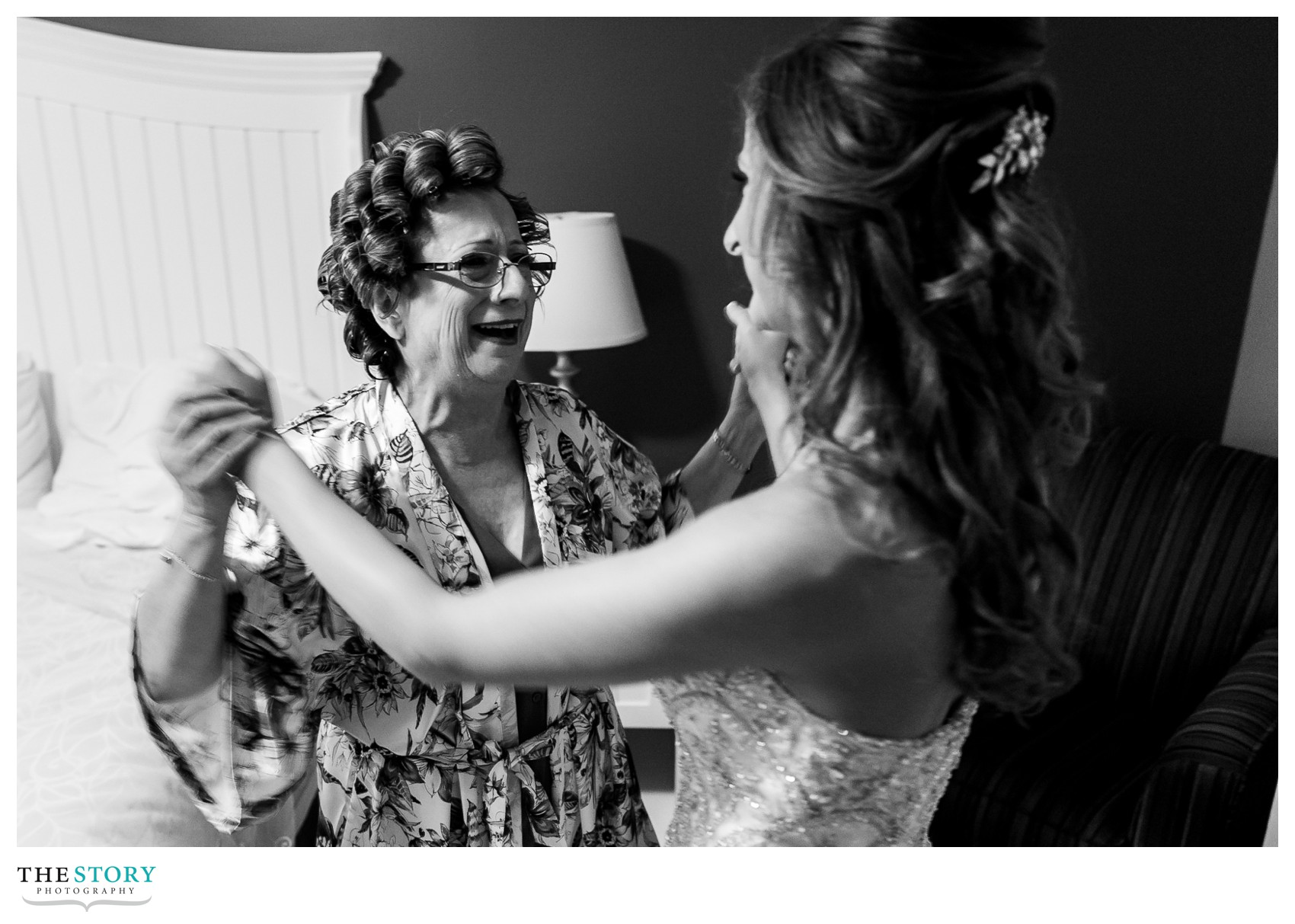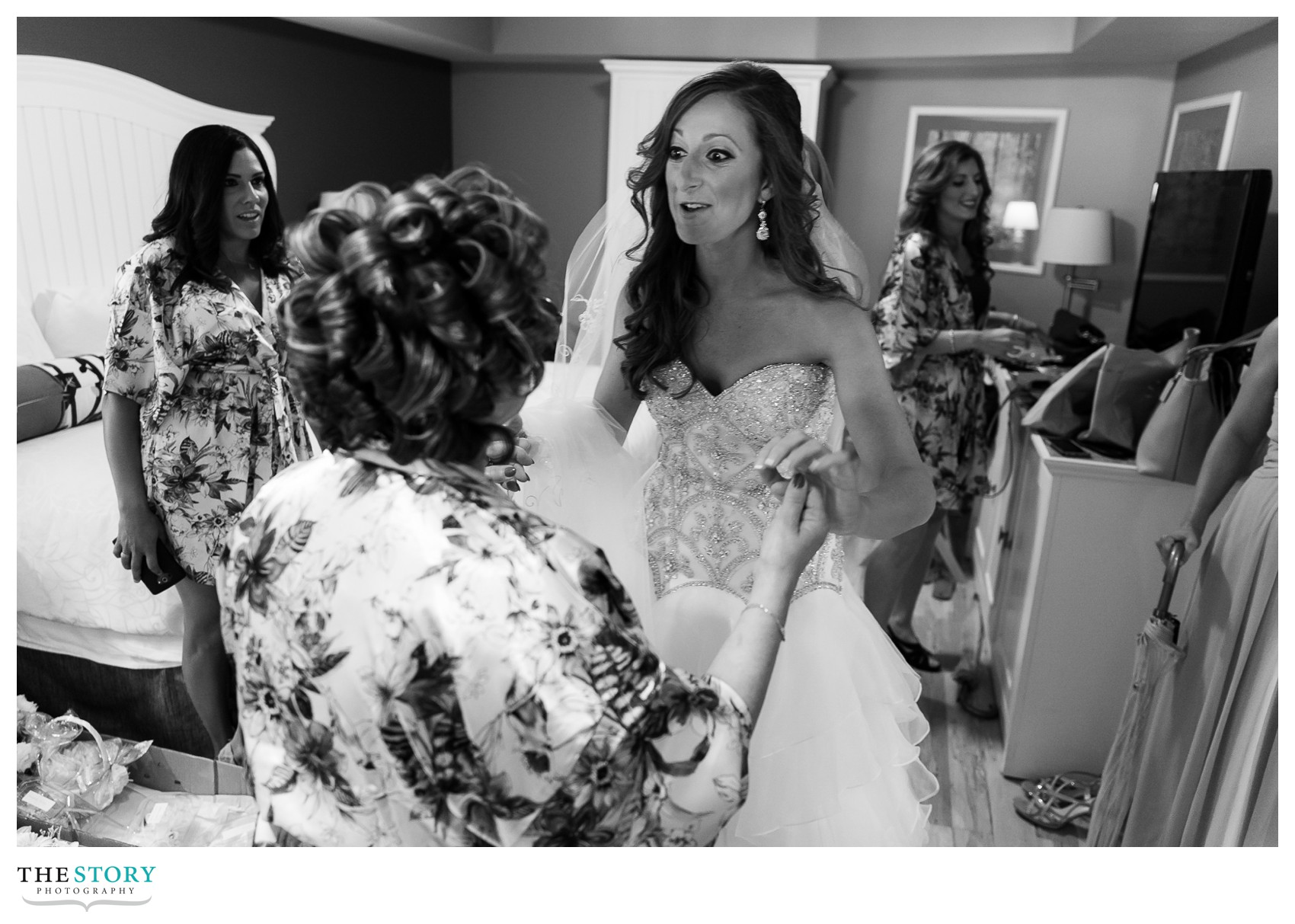 After both Mayadeh & Tony were ready for the wedding day, we got things going by heading down to the Seneca Lake Pier for their first look!
Flowers by F.R. Brice – RAO Florist in Mattydale, NY.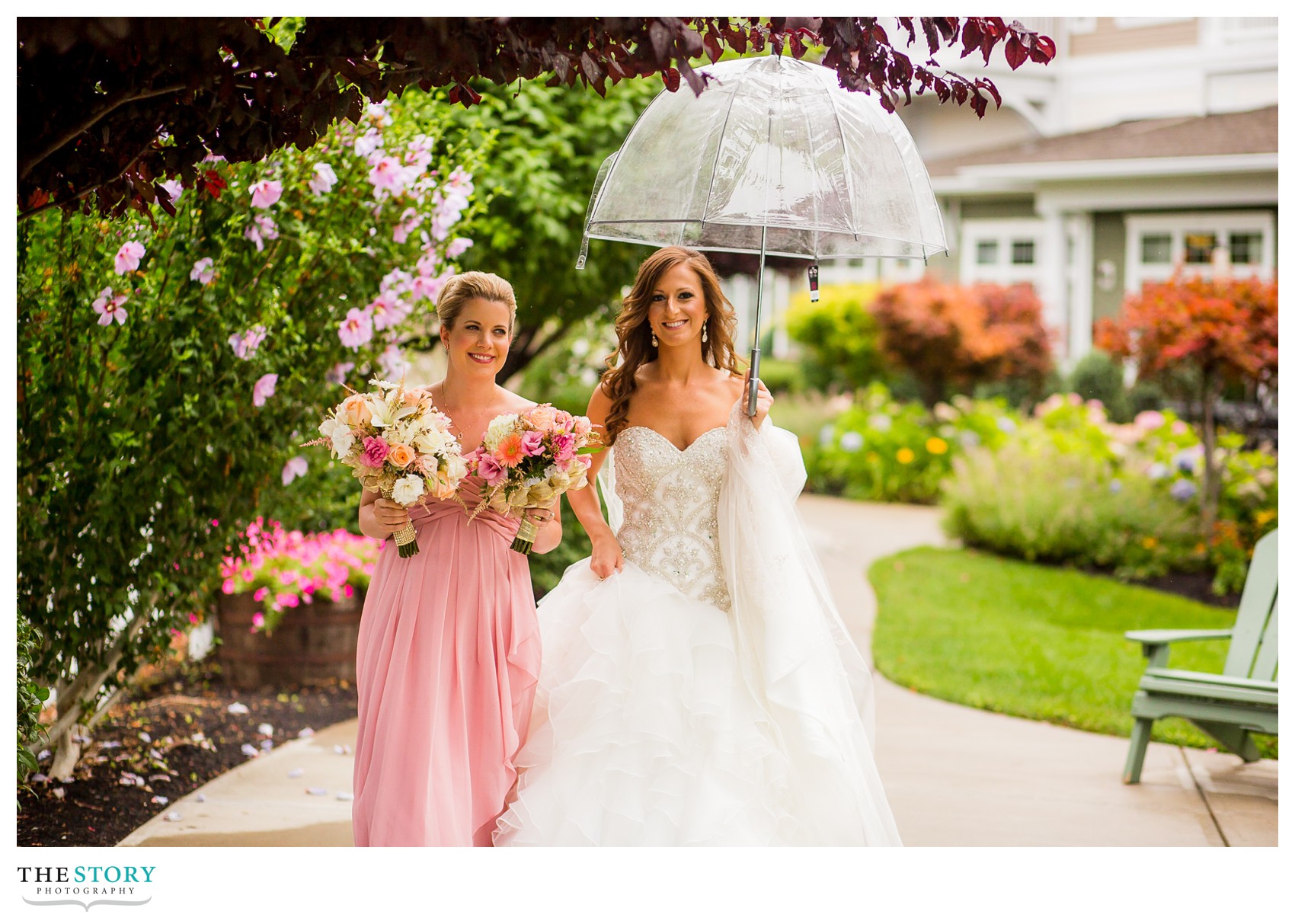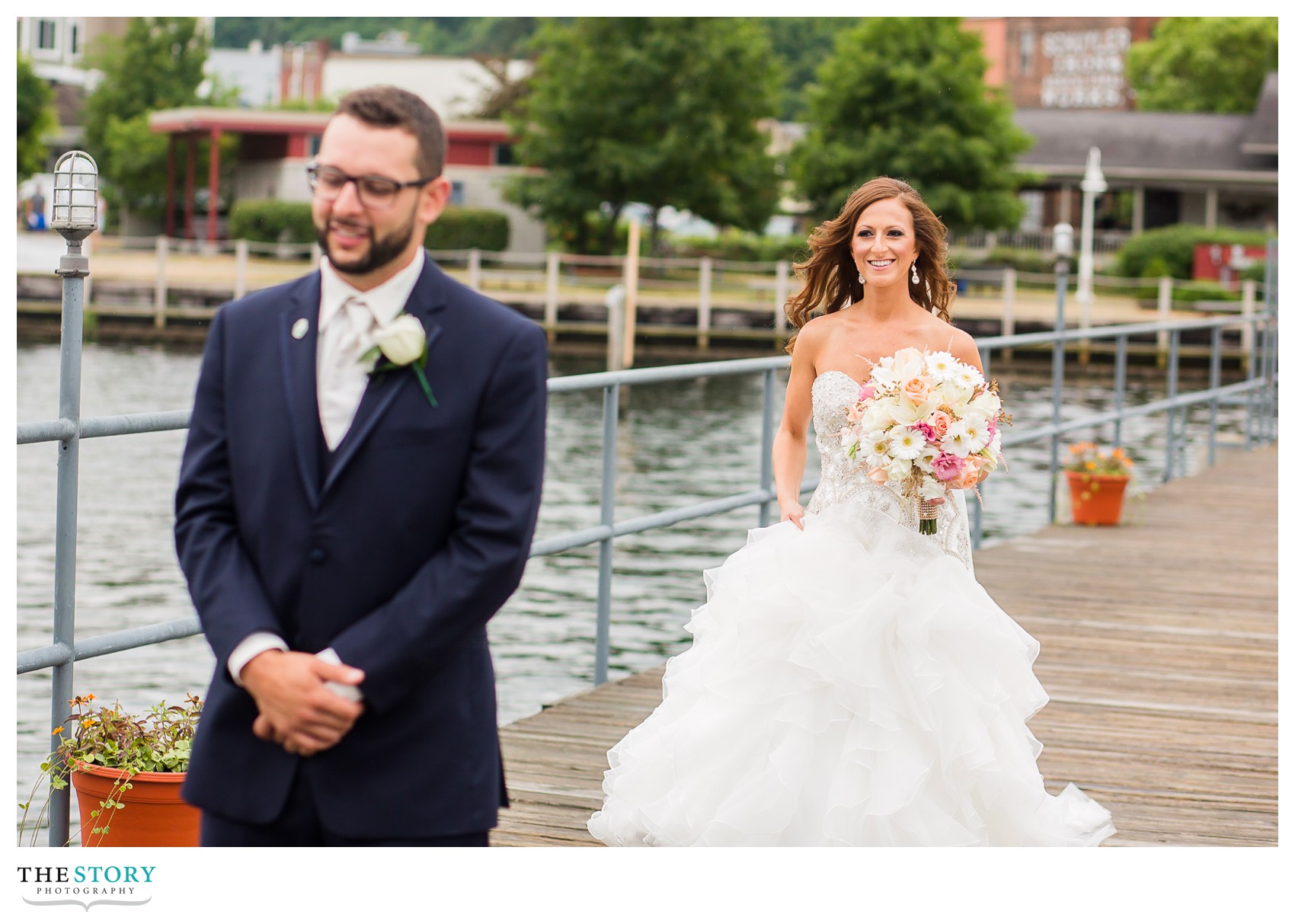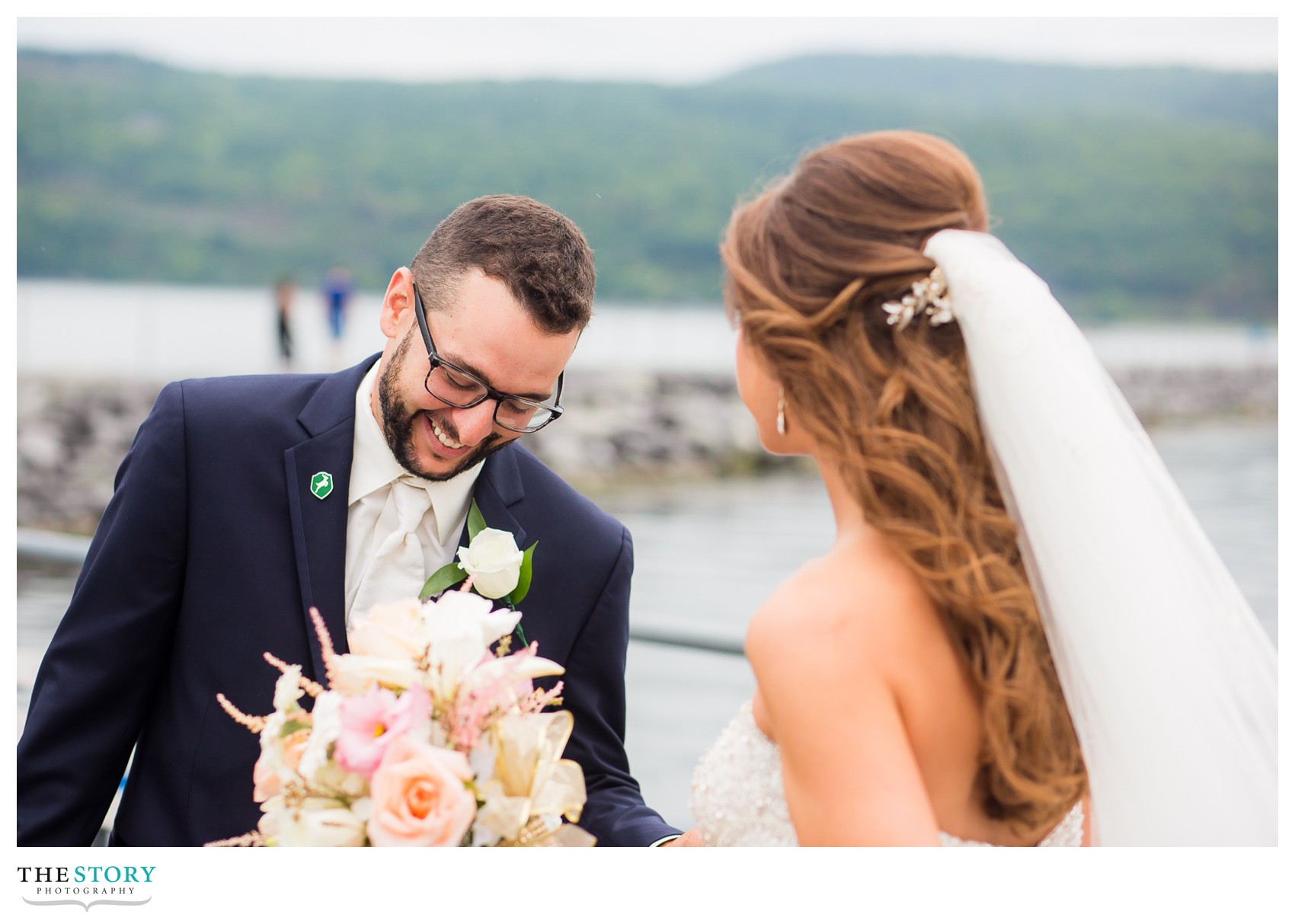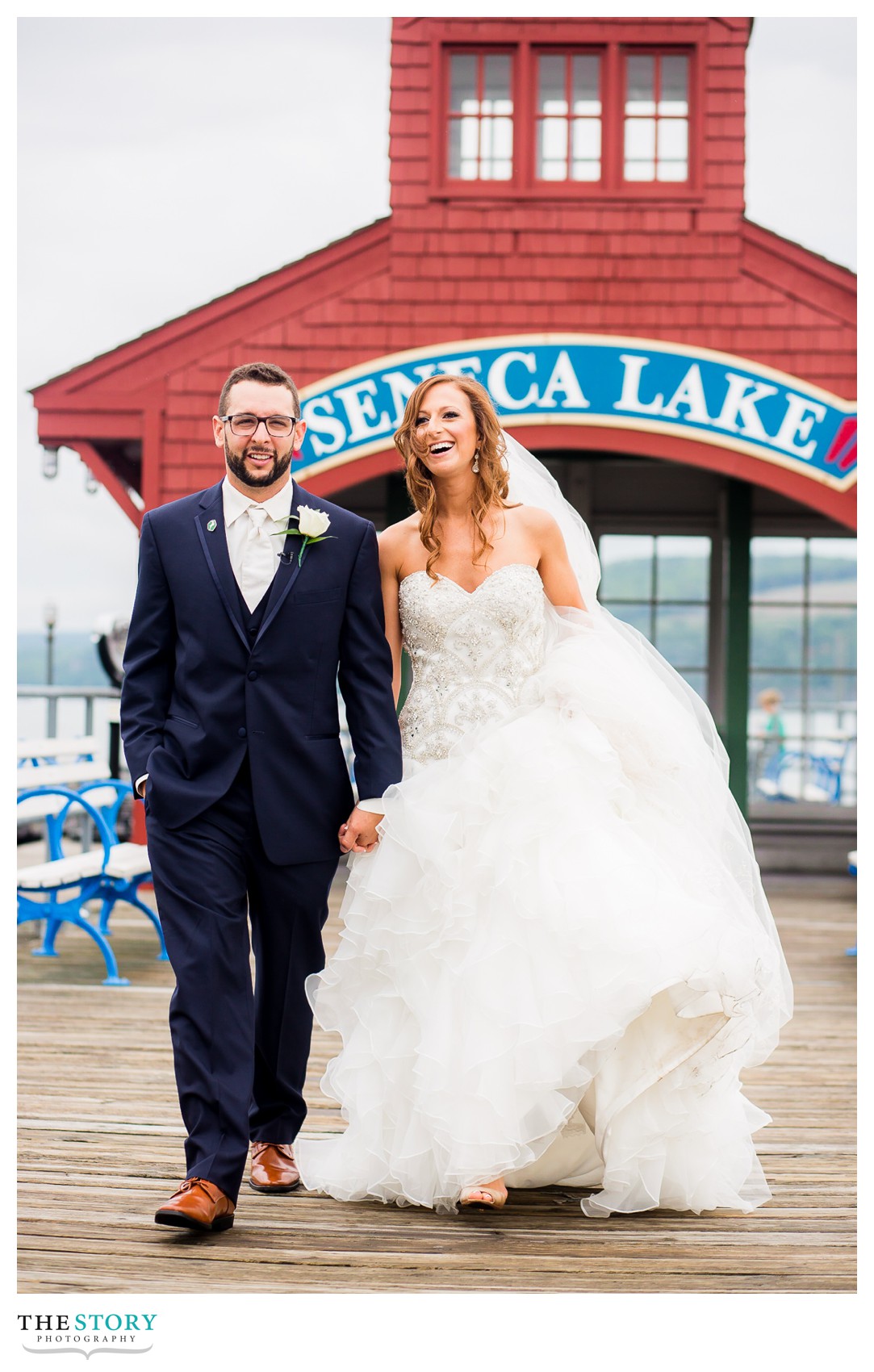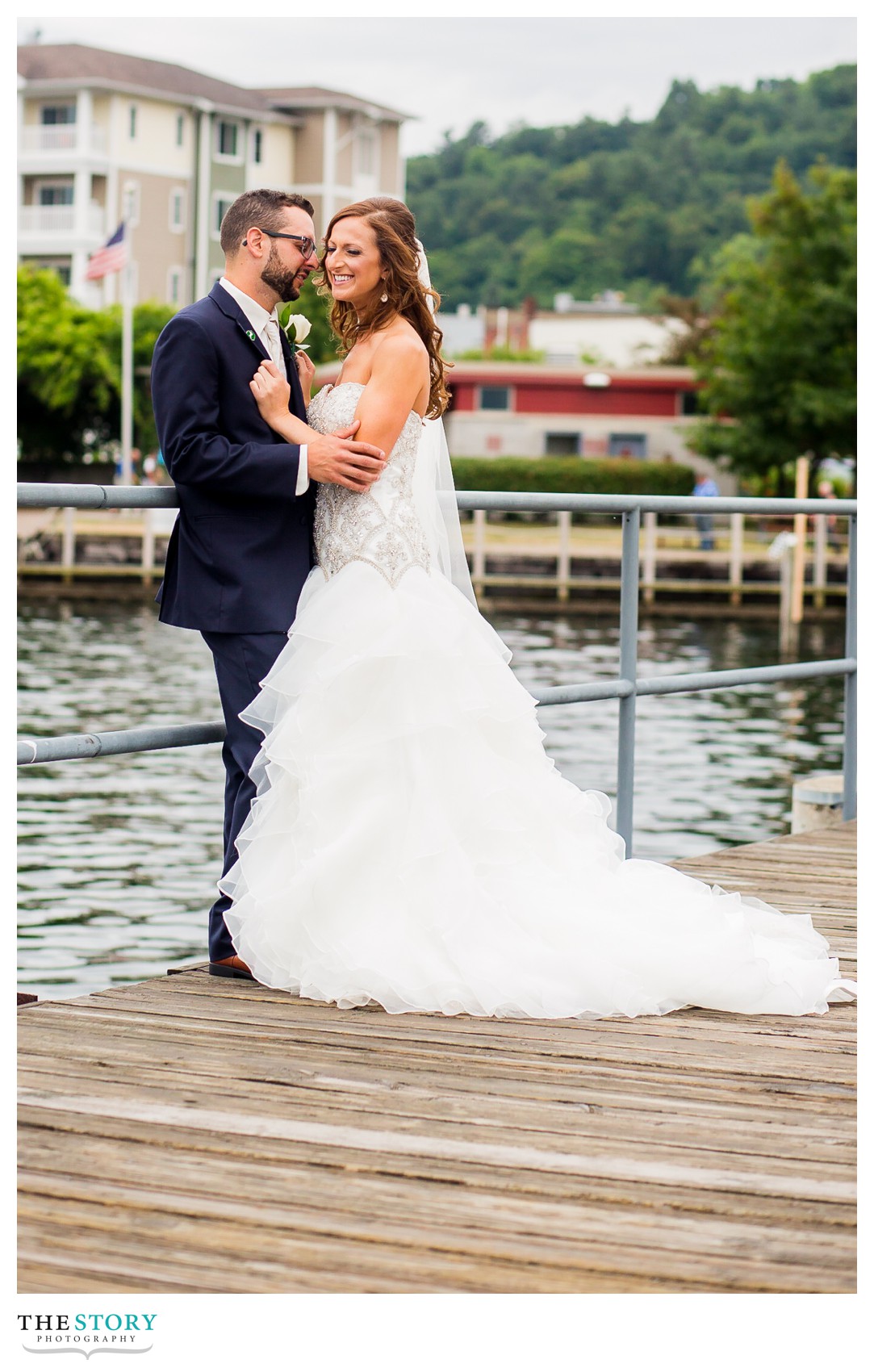 The wedding ceremony was taking place on the north end of Seneca Lake though, so after the first look it was time to make the drive up to St. Michael's Orthodox Church in Geneva.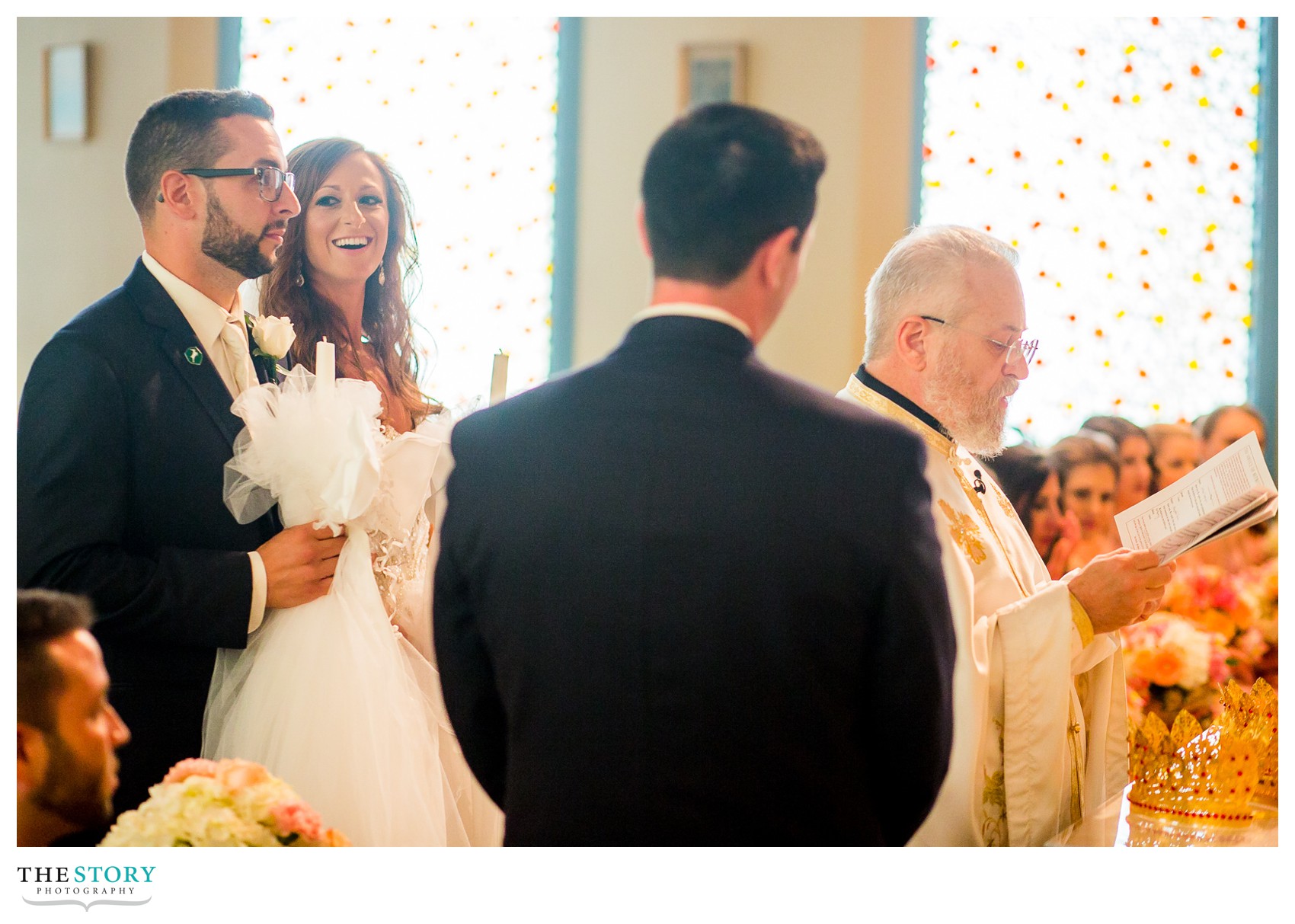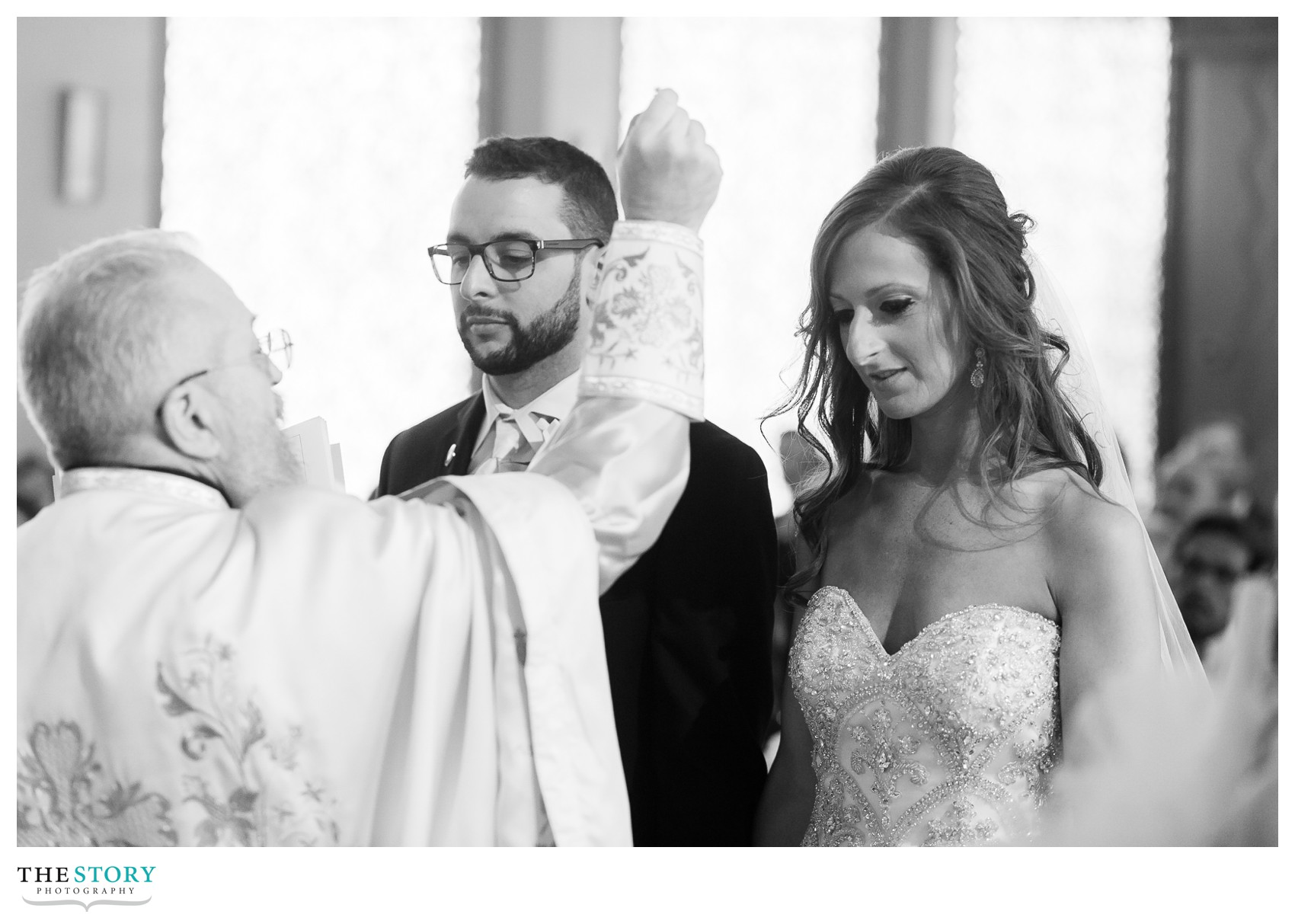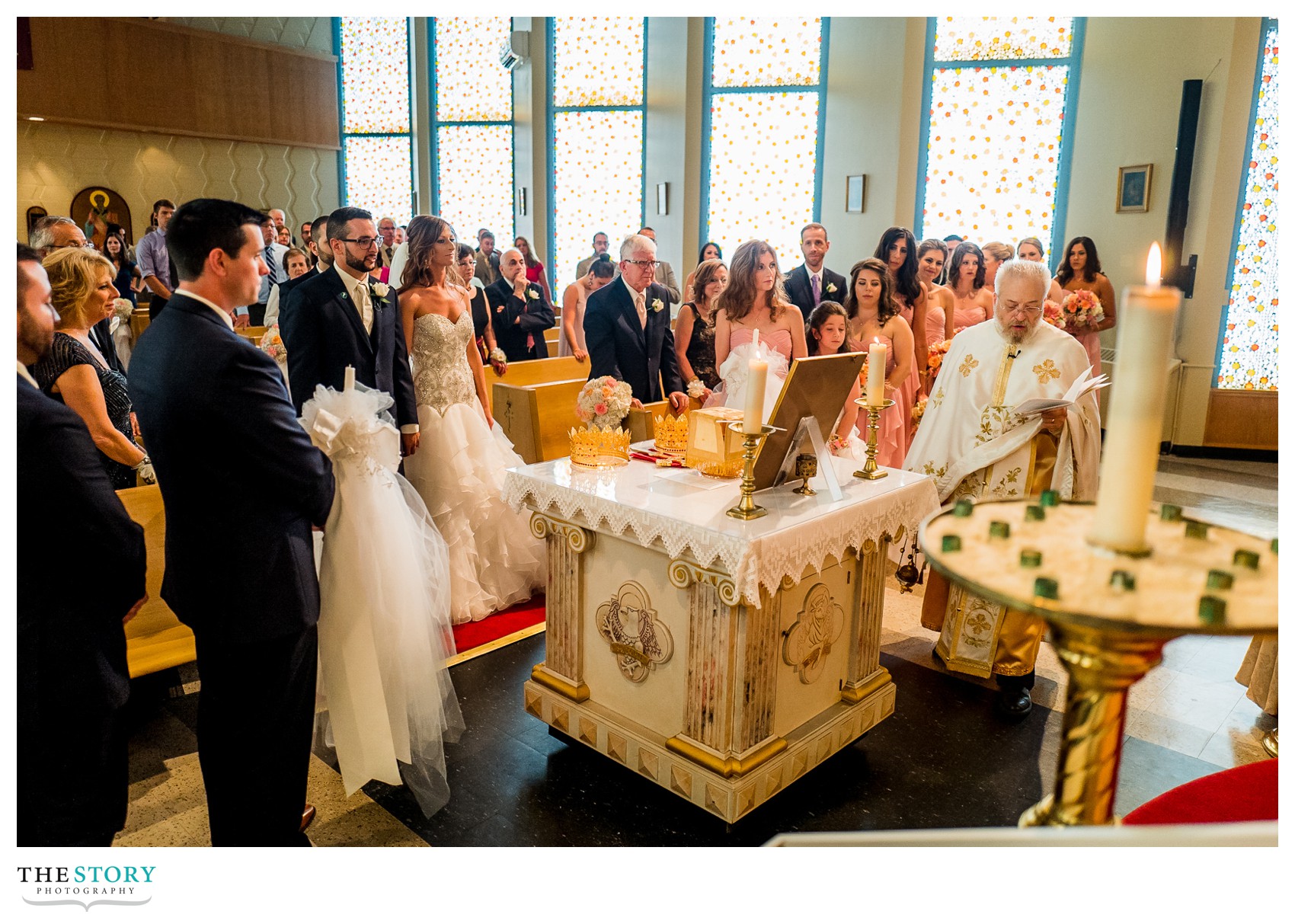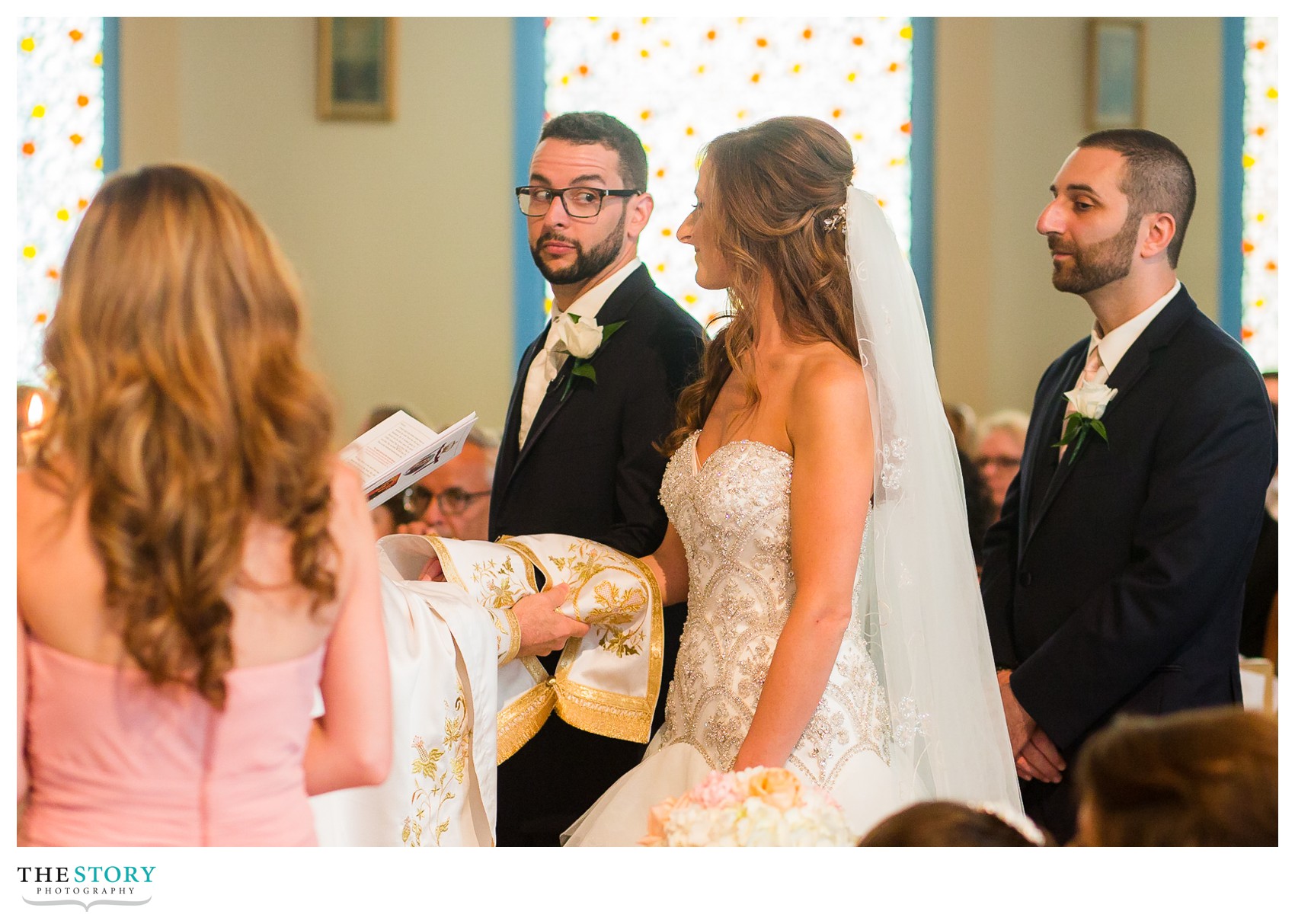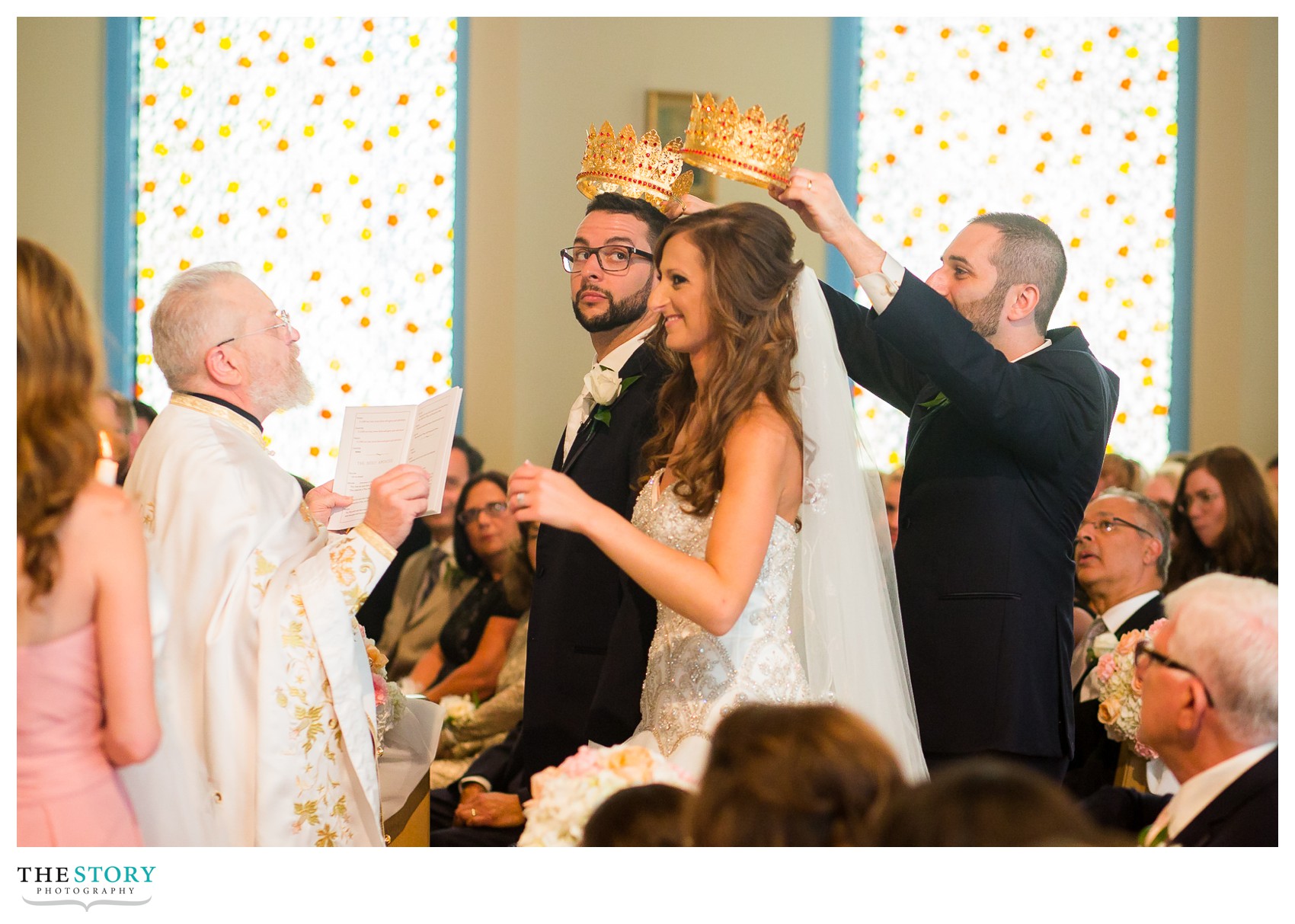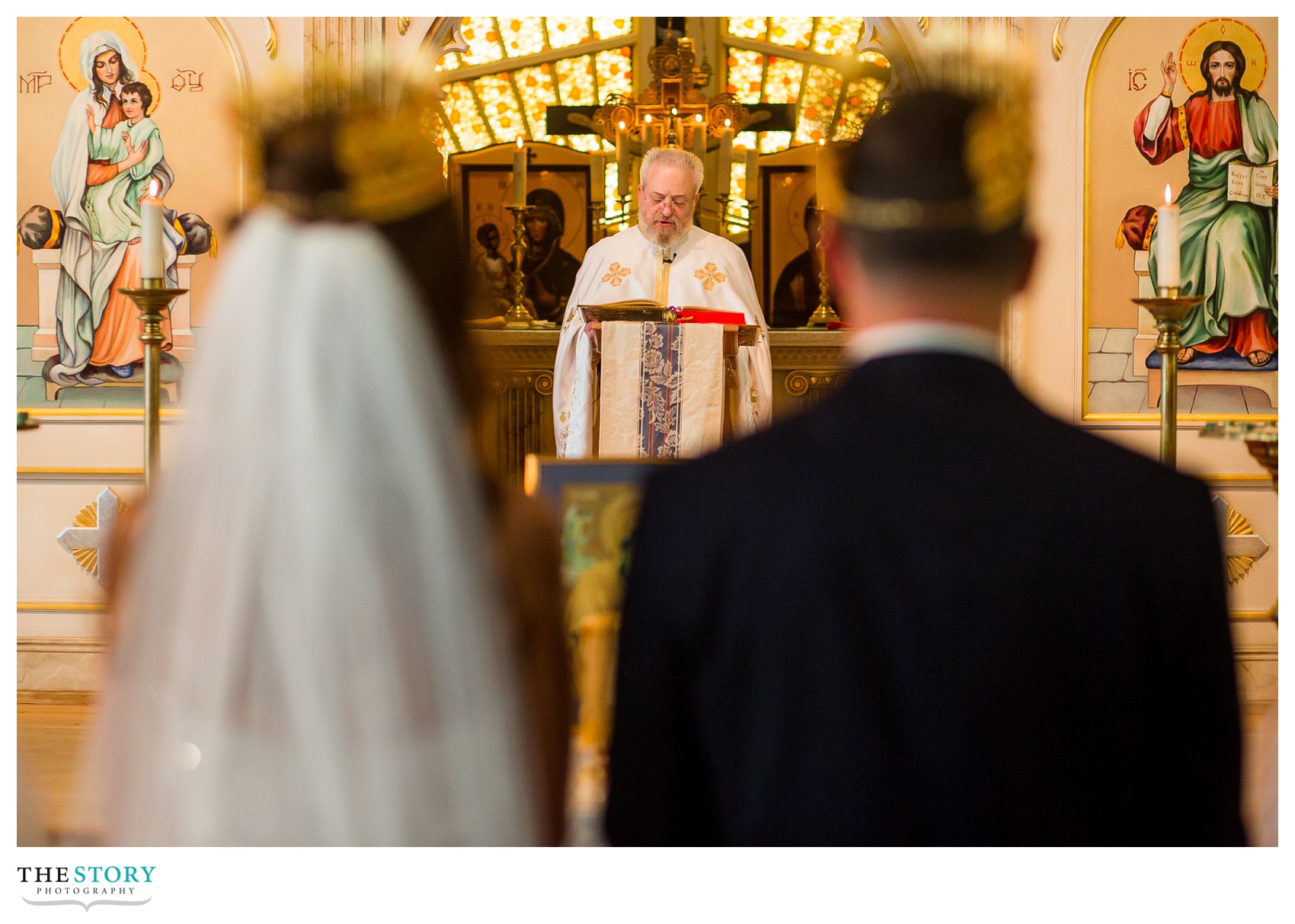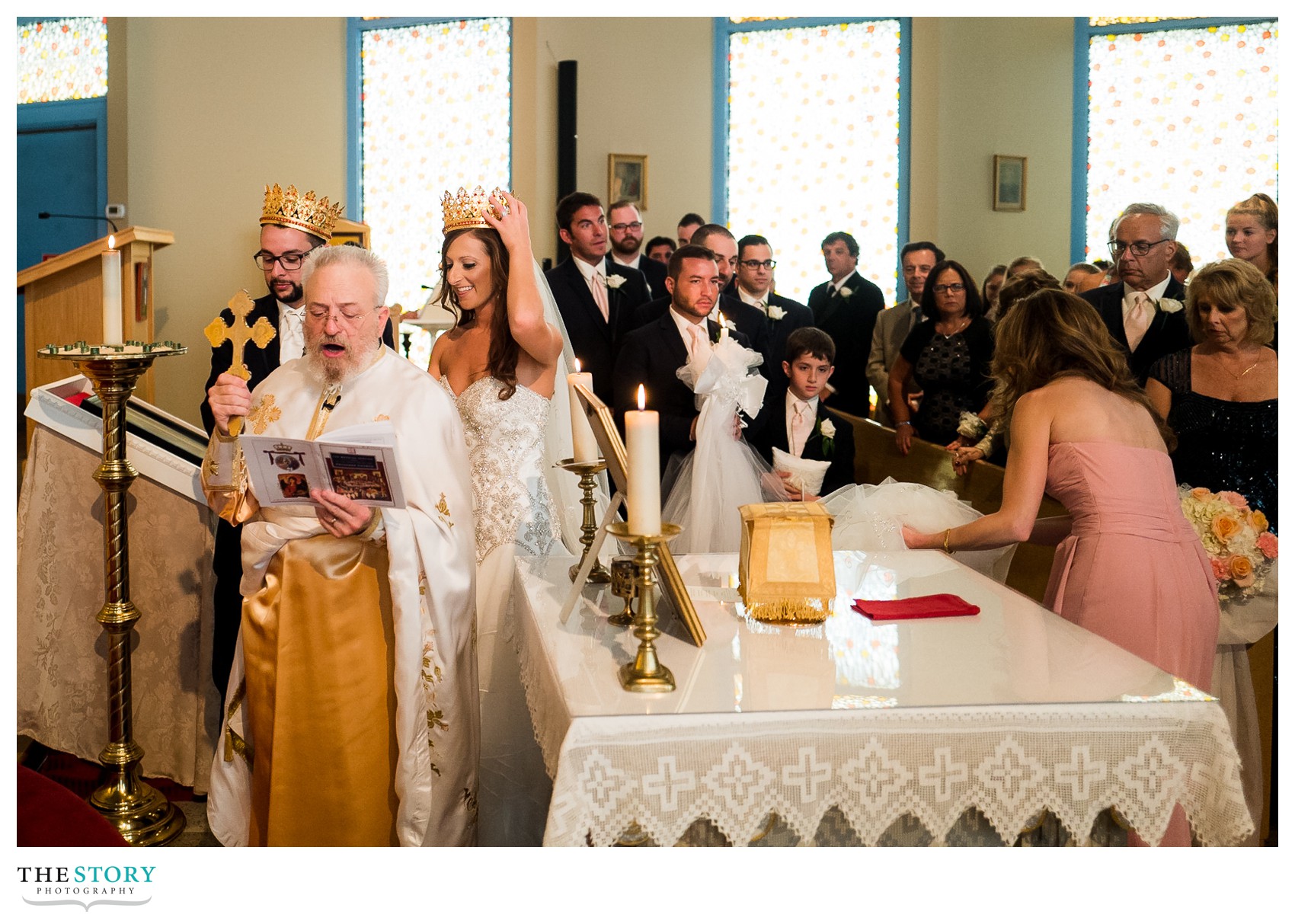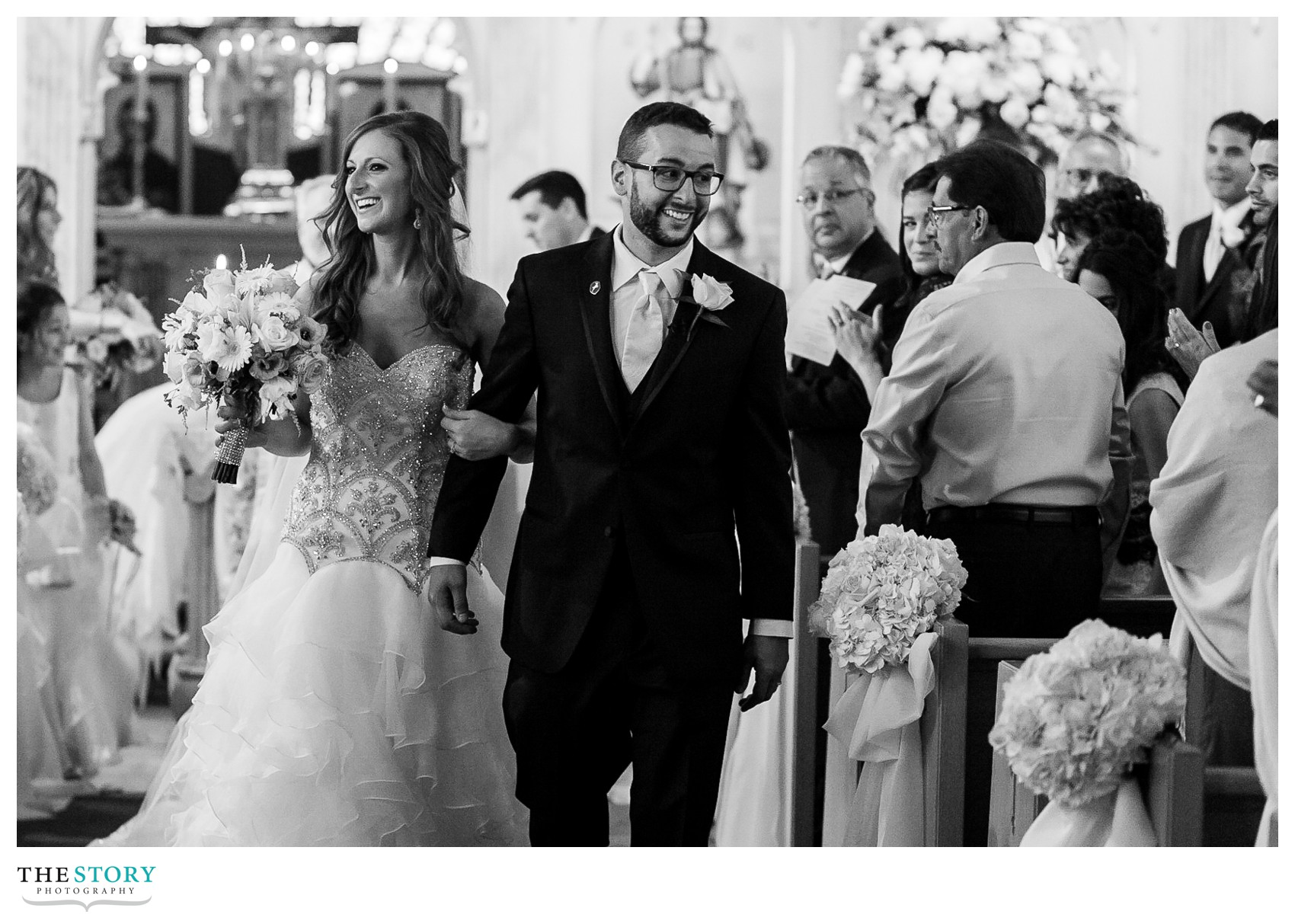 Mayadeh & Tony did a wonderful job of scheduling enough time in their day so that their friends & family wouldn't be stressed but also so that the two of them could enjoy the day and not be stressed about rushing from one place to another.  With enough time scheduled, Mayadeh arranged to use the grounds of Glenora Falls for photos and it was definitely worth it!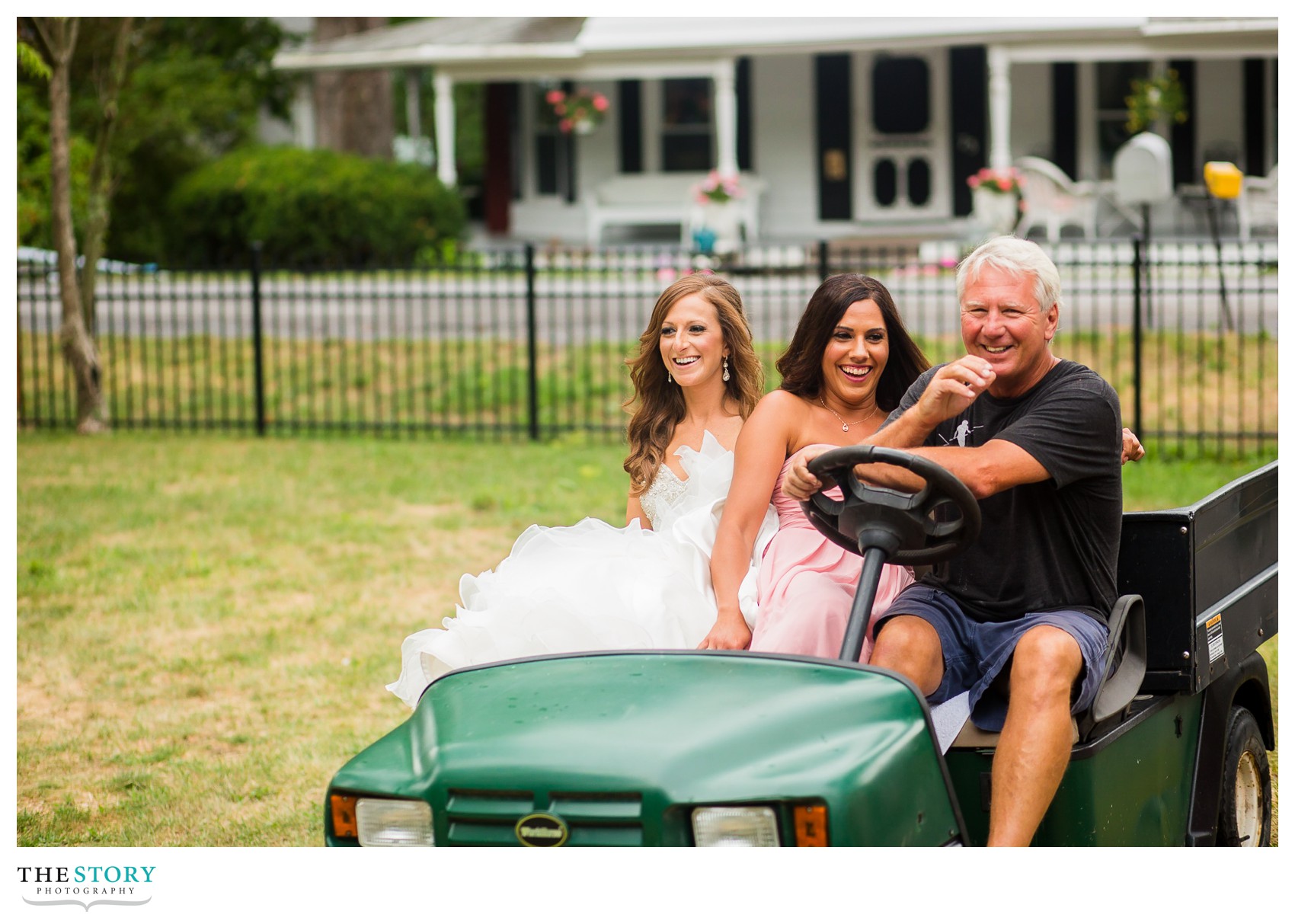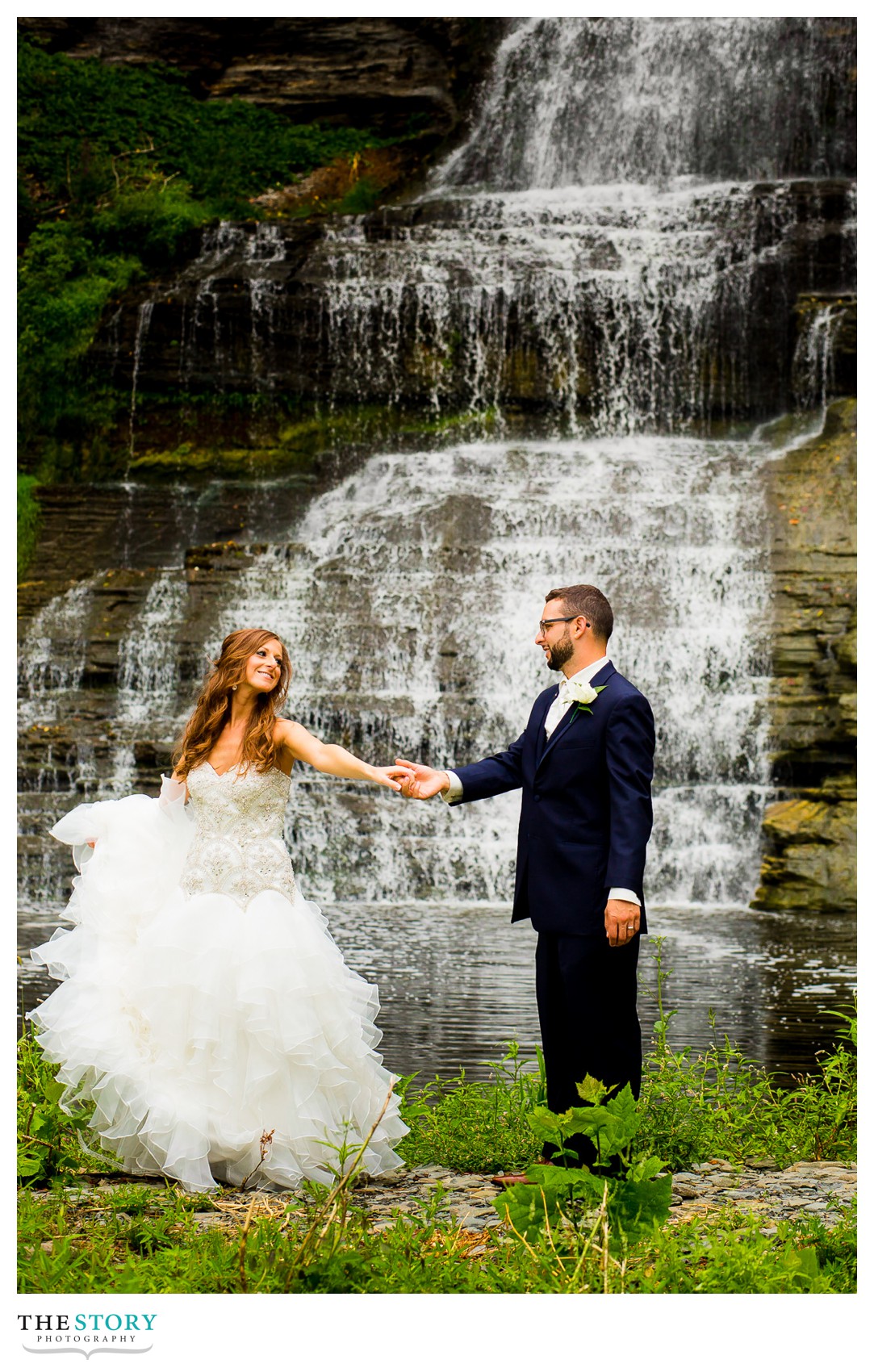 What's a visit to a body of water on your wedding day without skipping some stones?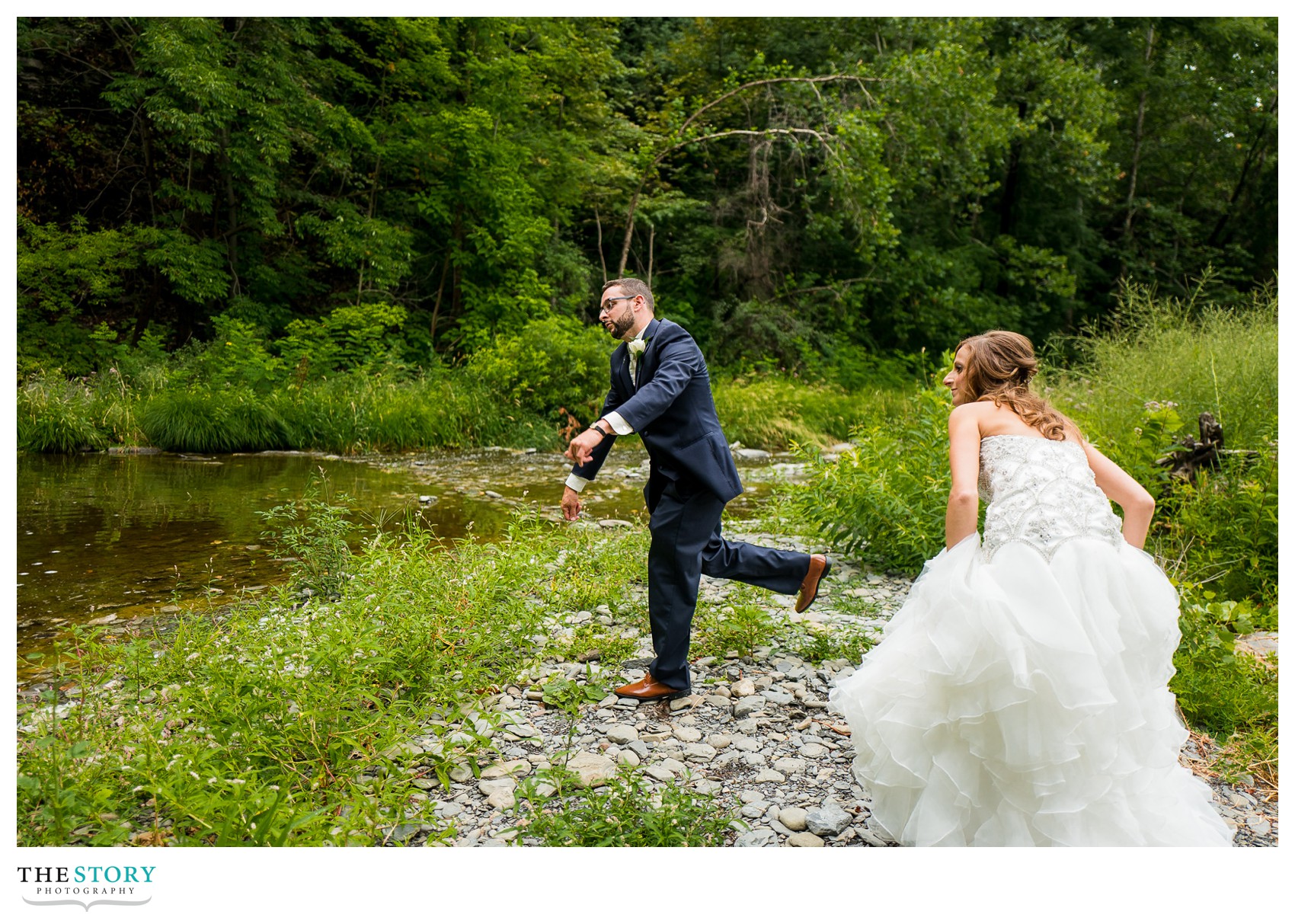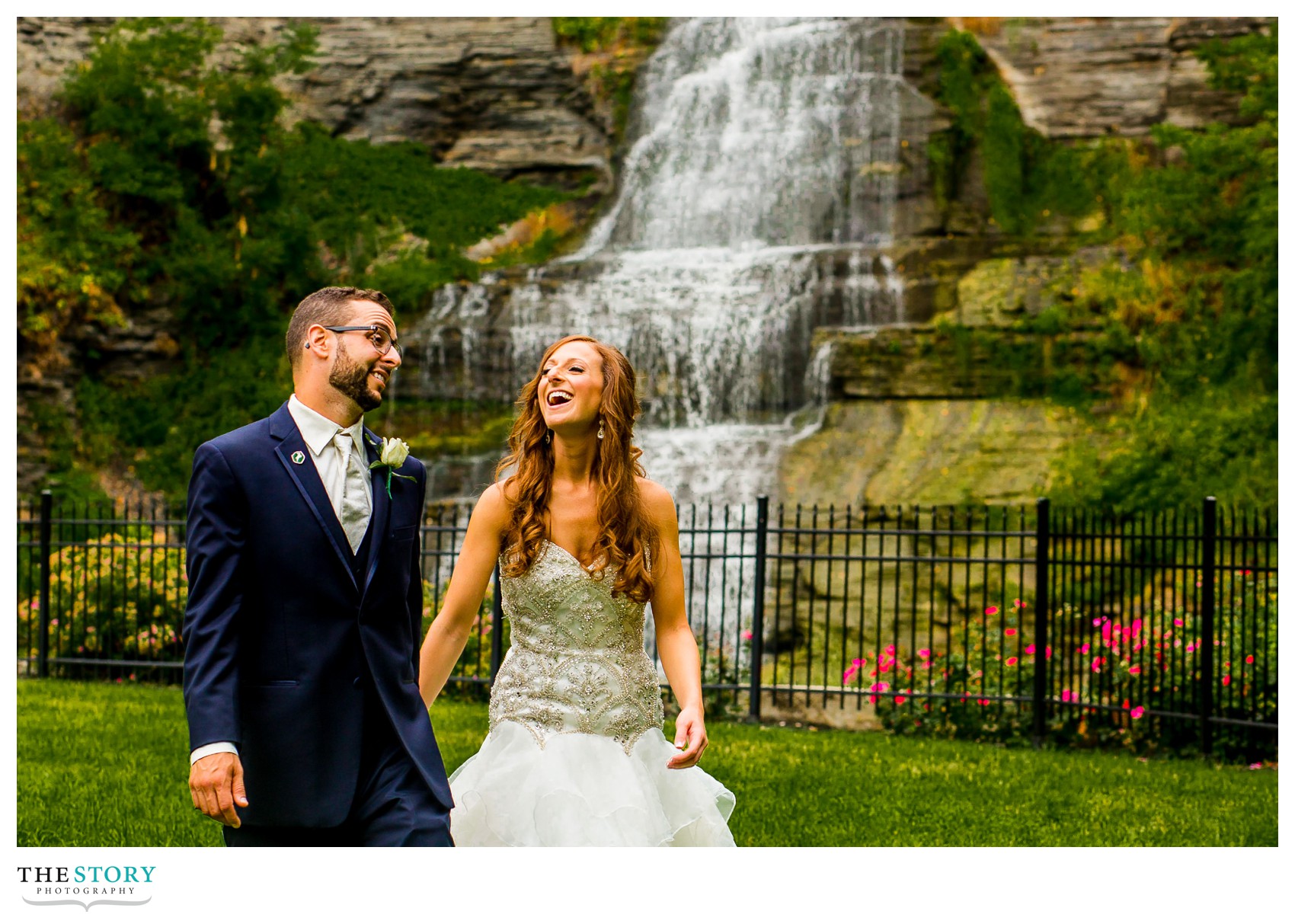 Then, of course, it was back to the Watkins Glen Harbor Hotel for the fantastic, fun-filled wedding reception that did not include a single slow song for the party!  The Swooners rocked the party and kept the dance floor full for the whole night!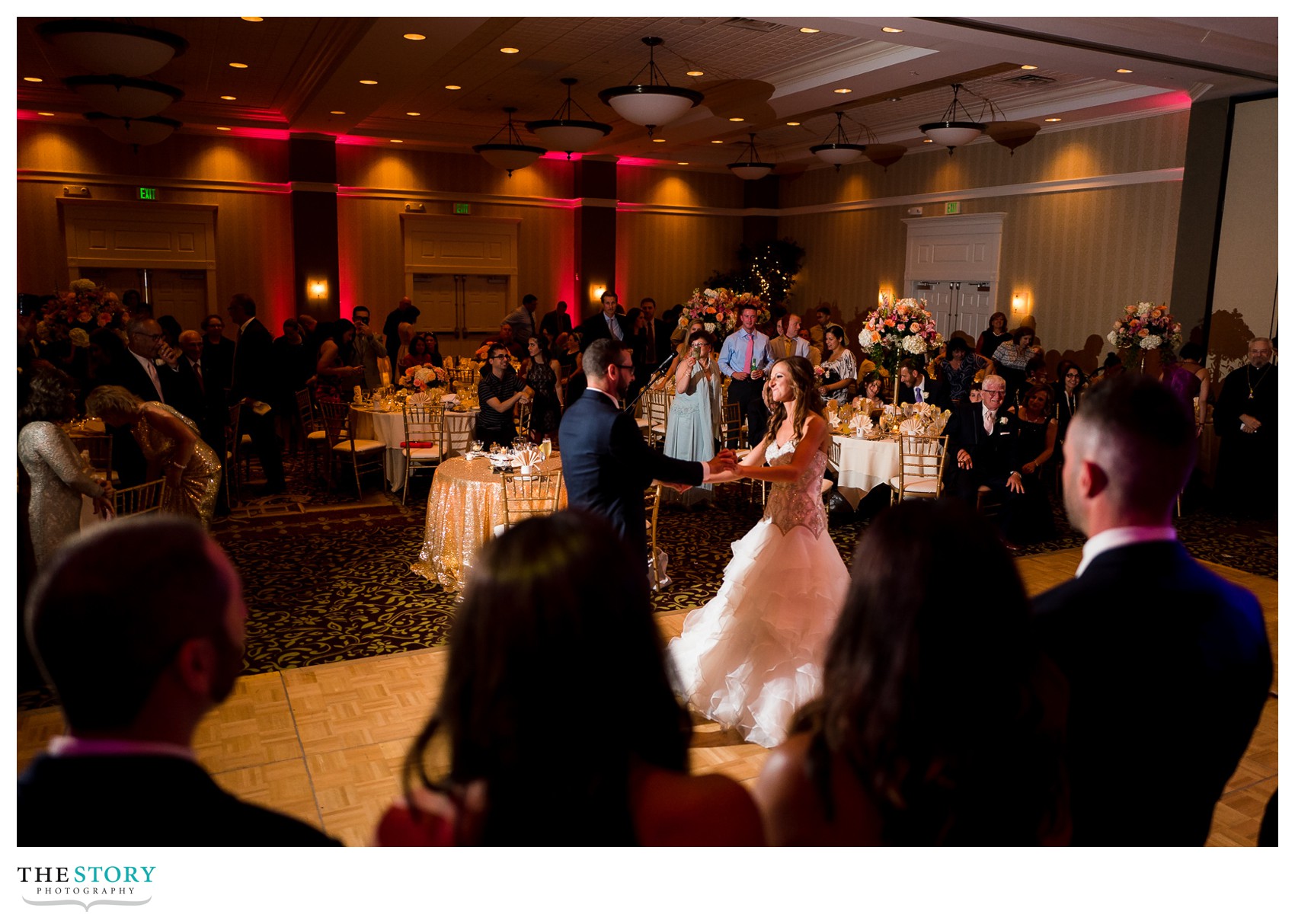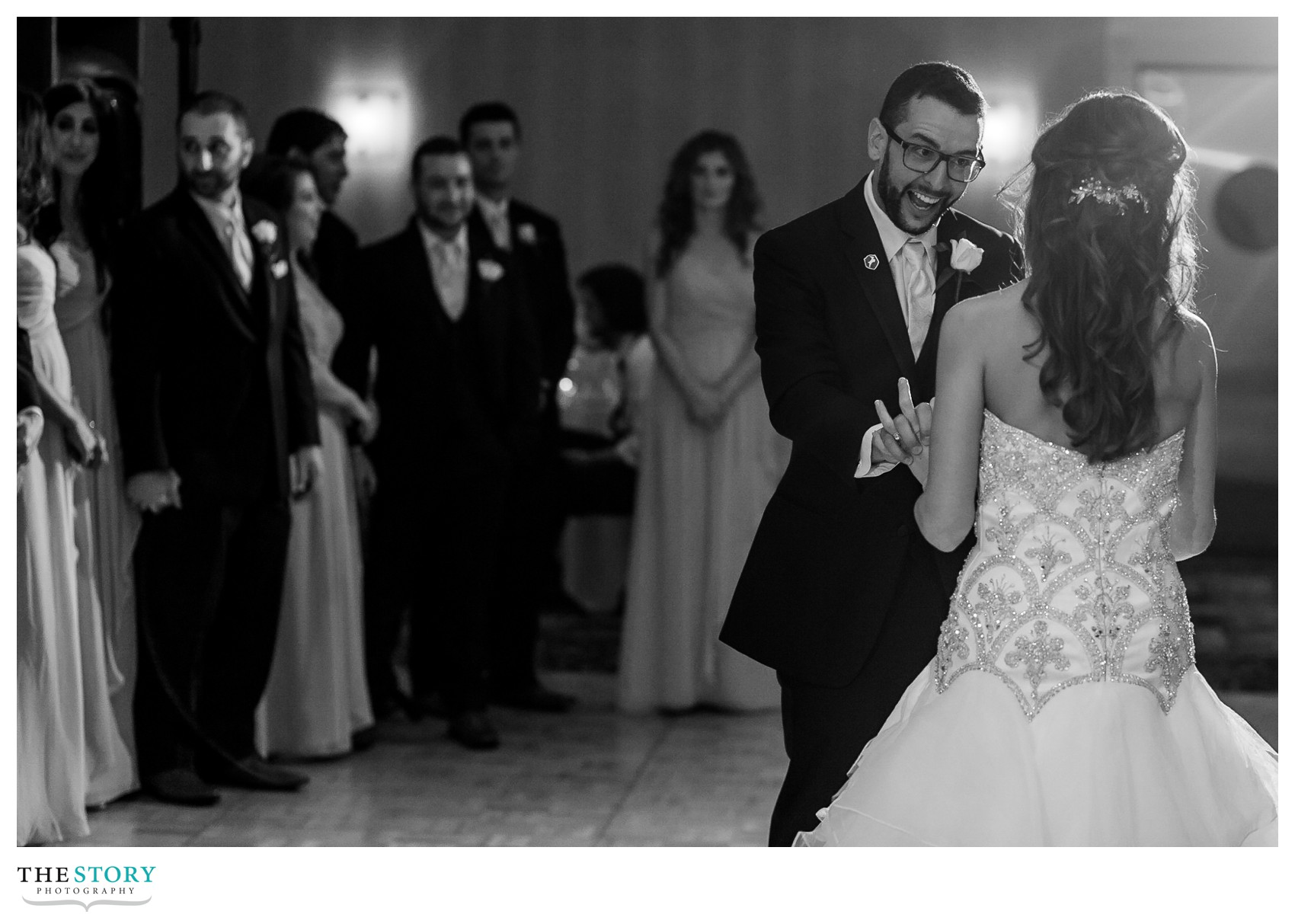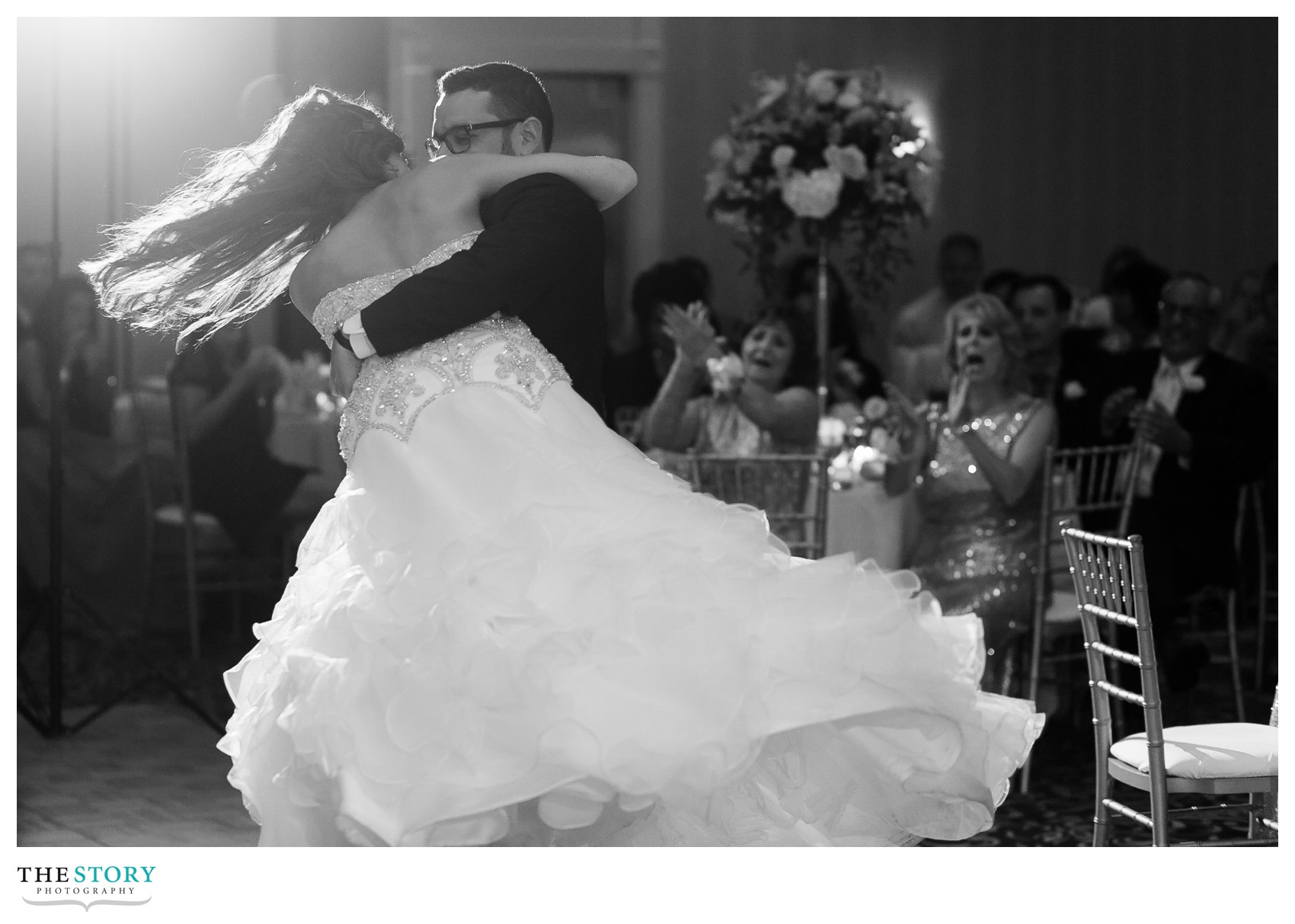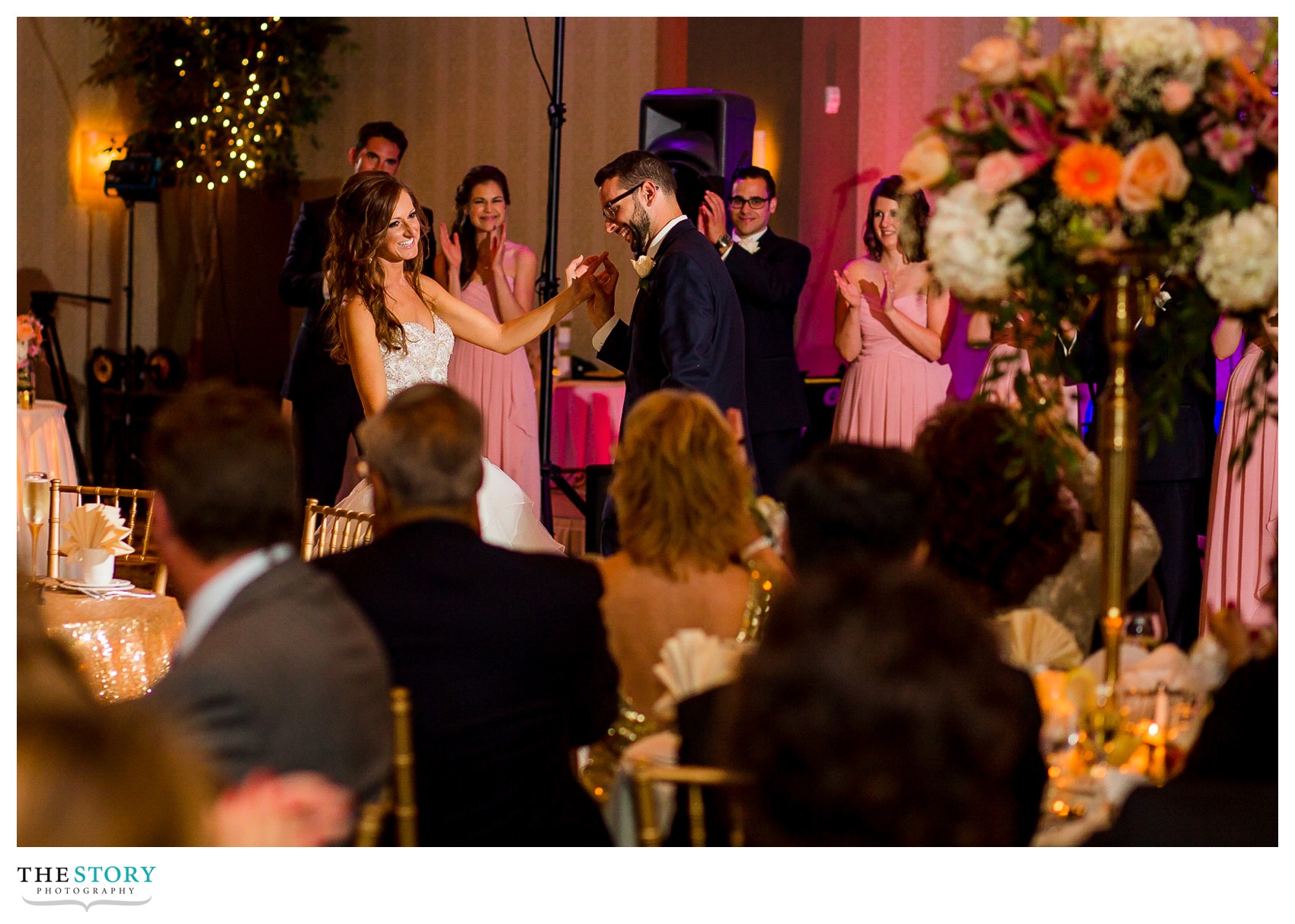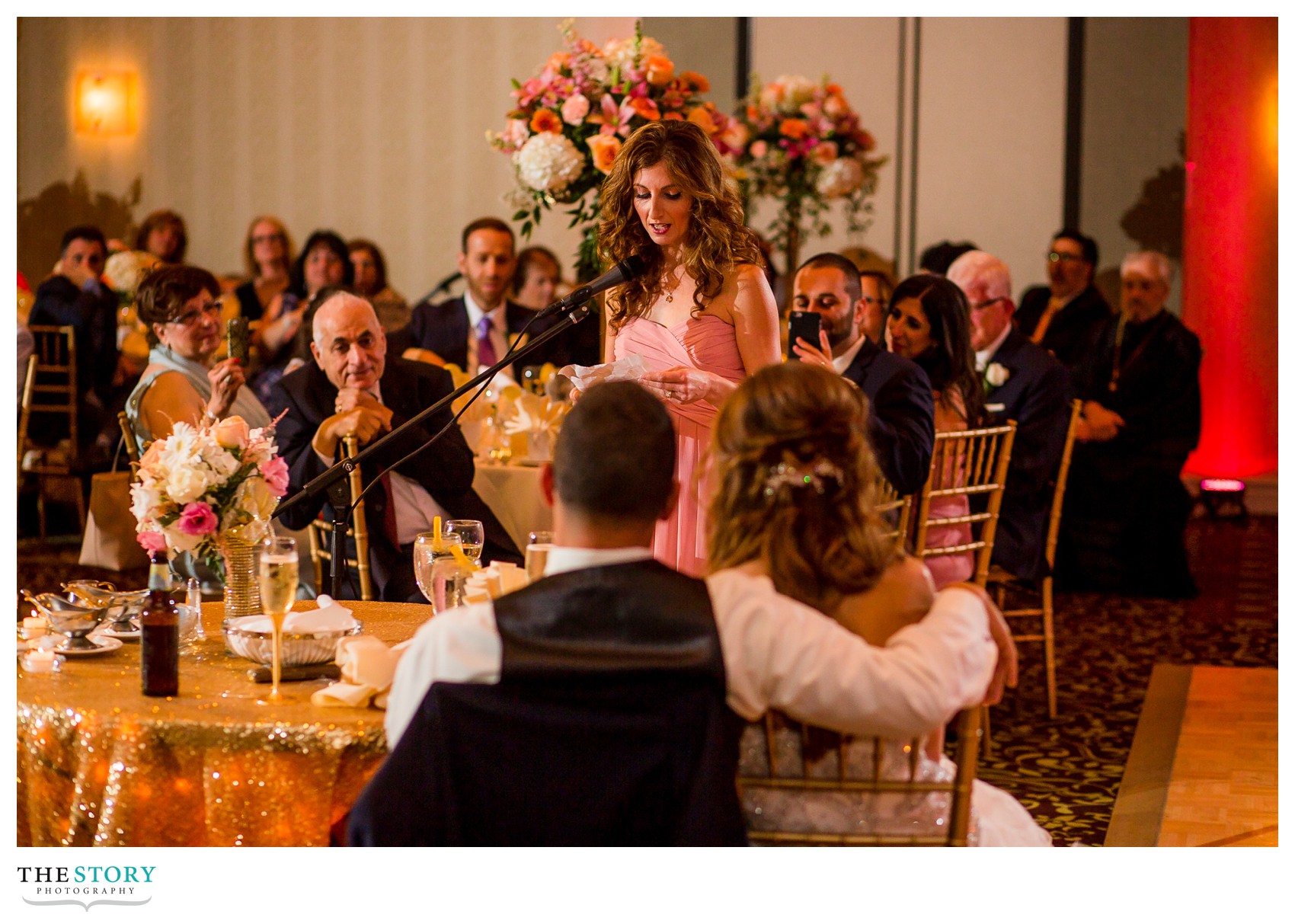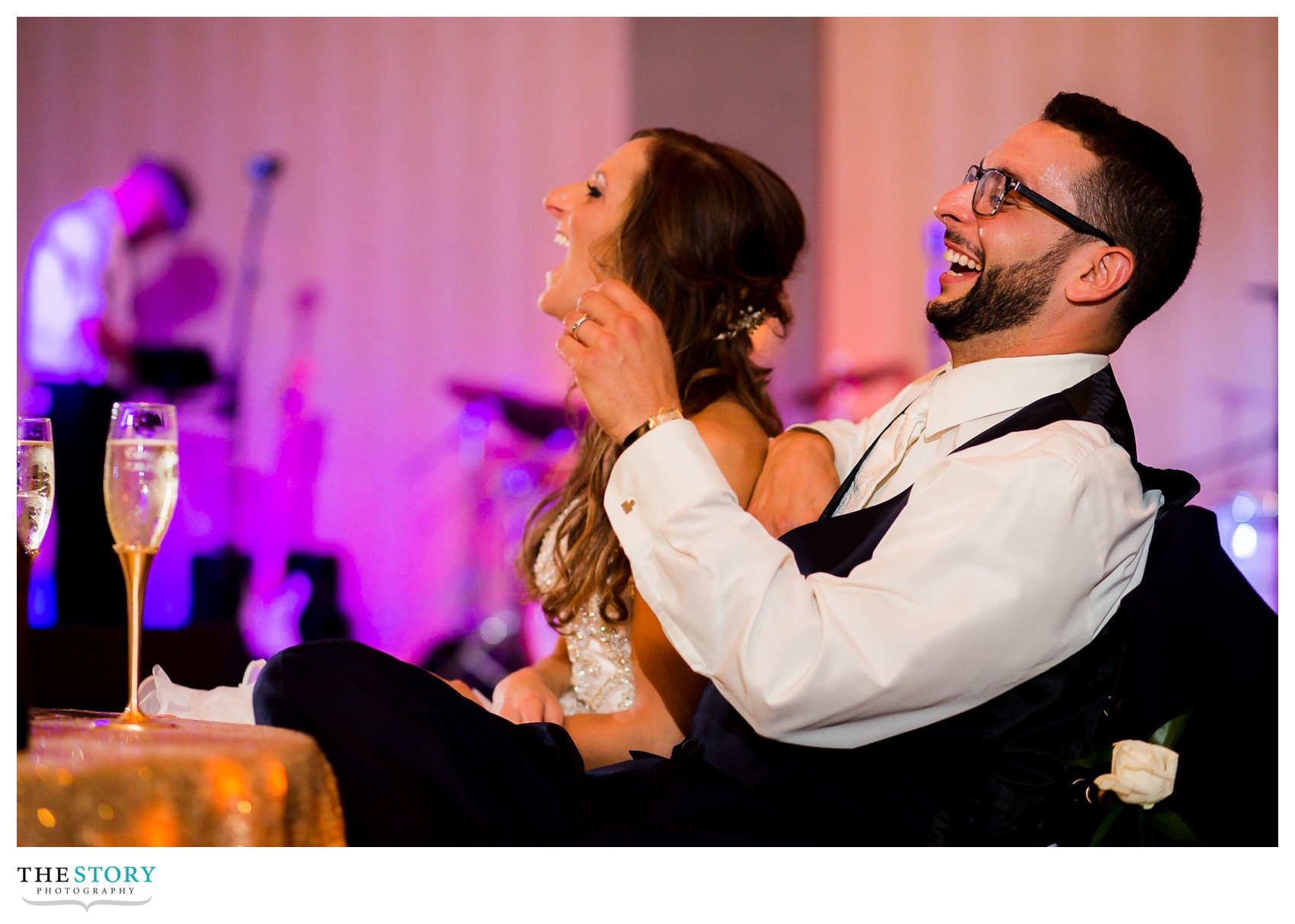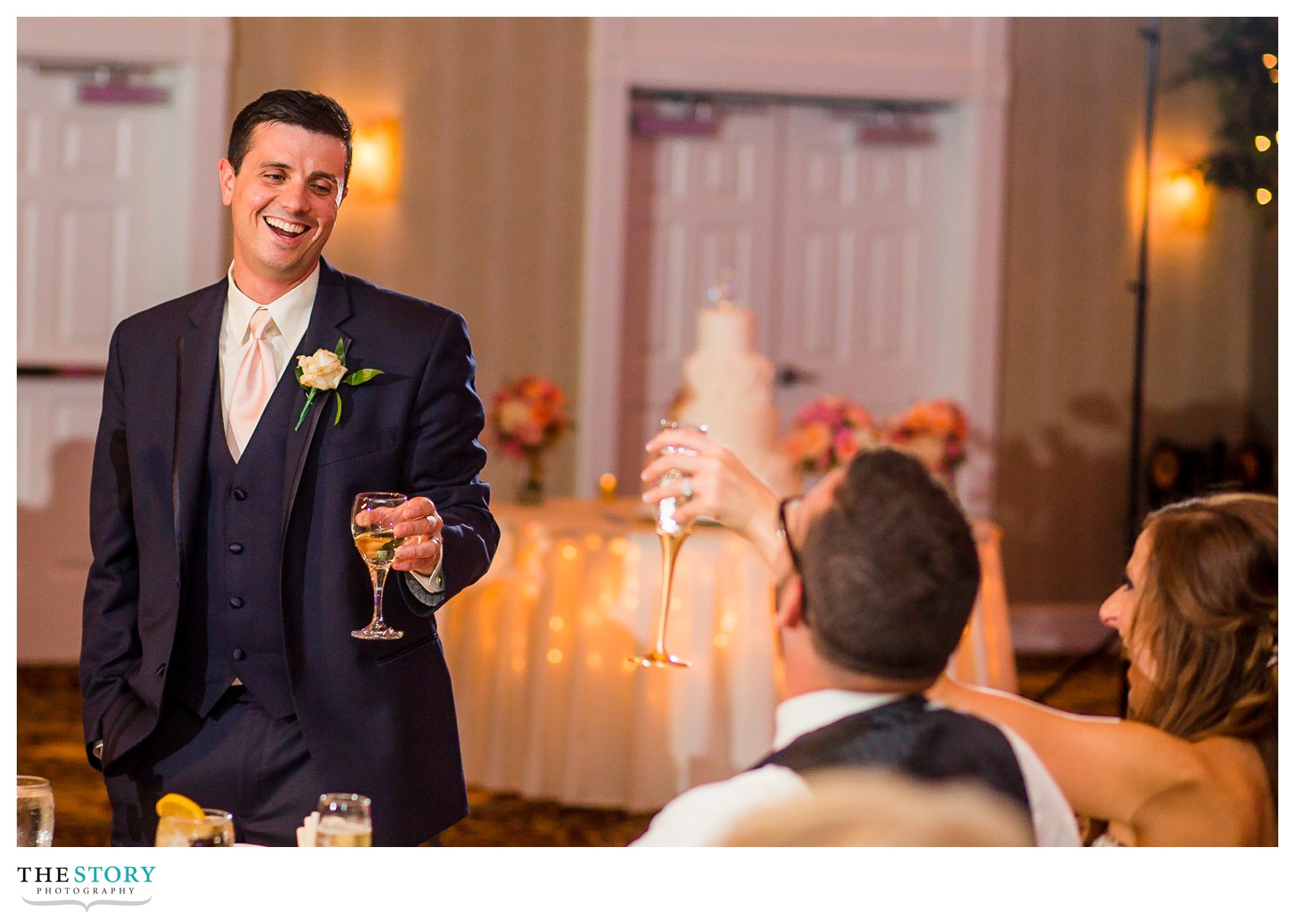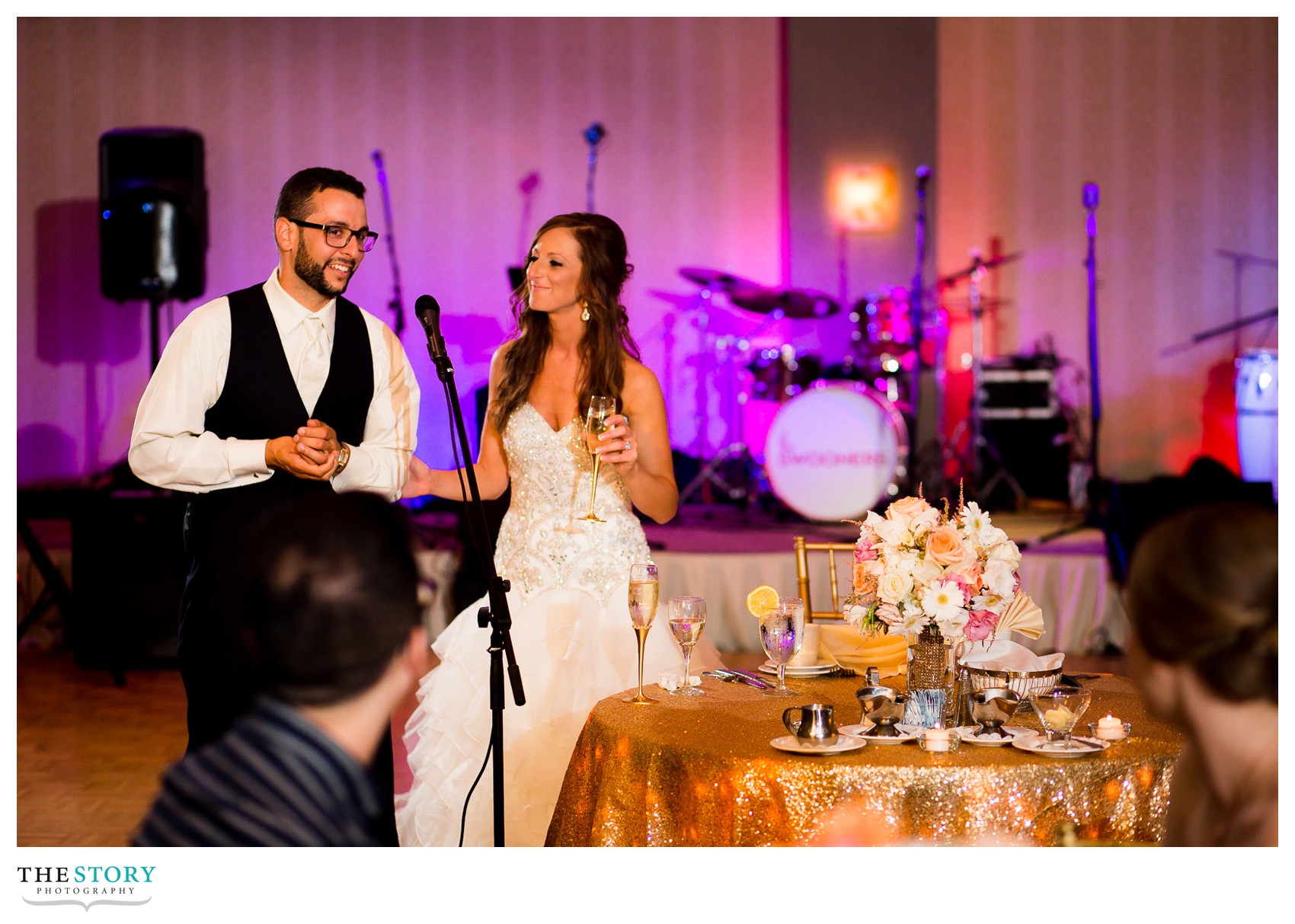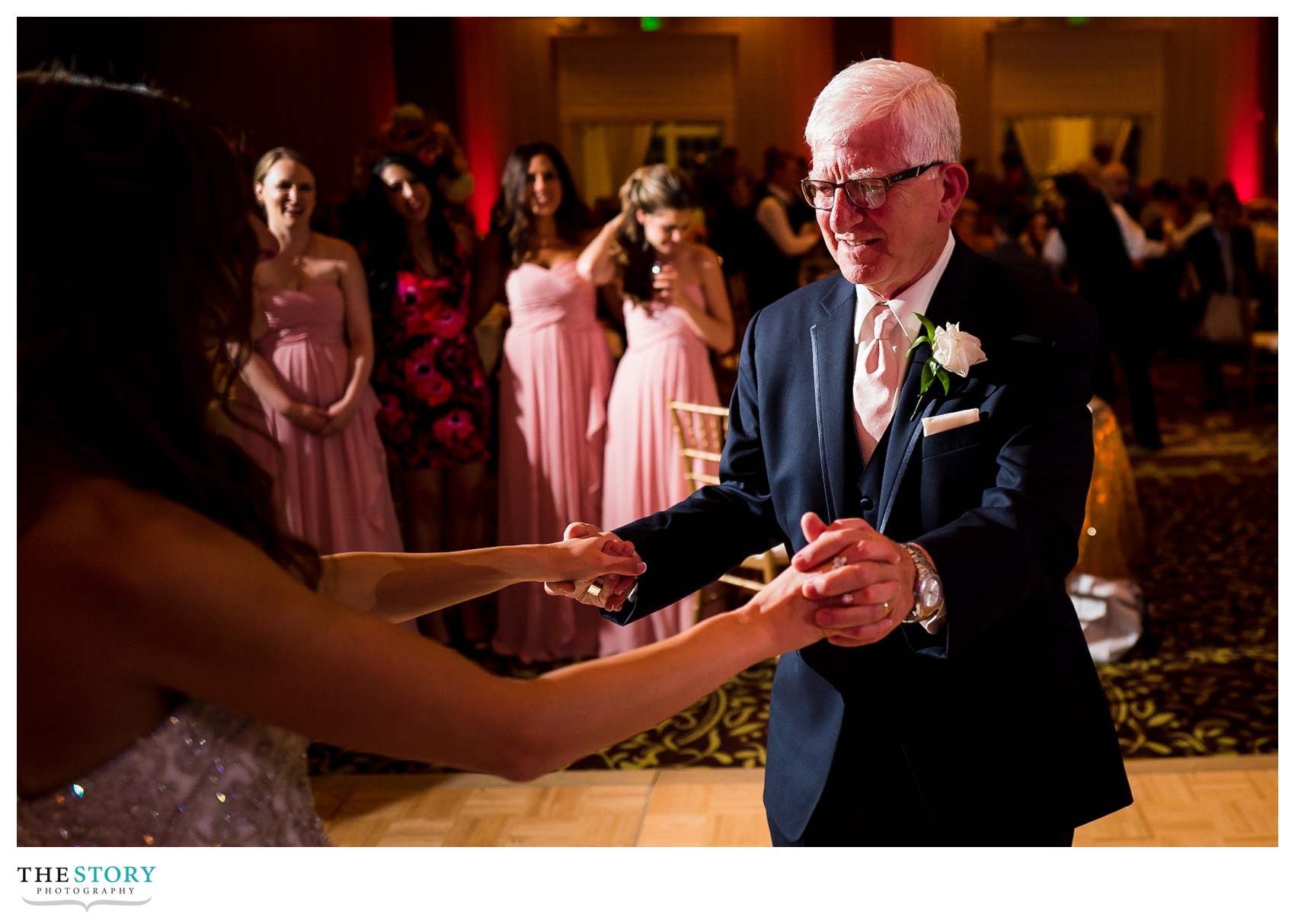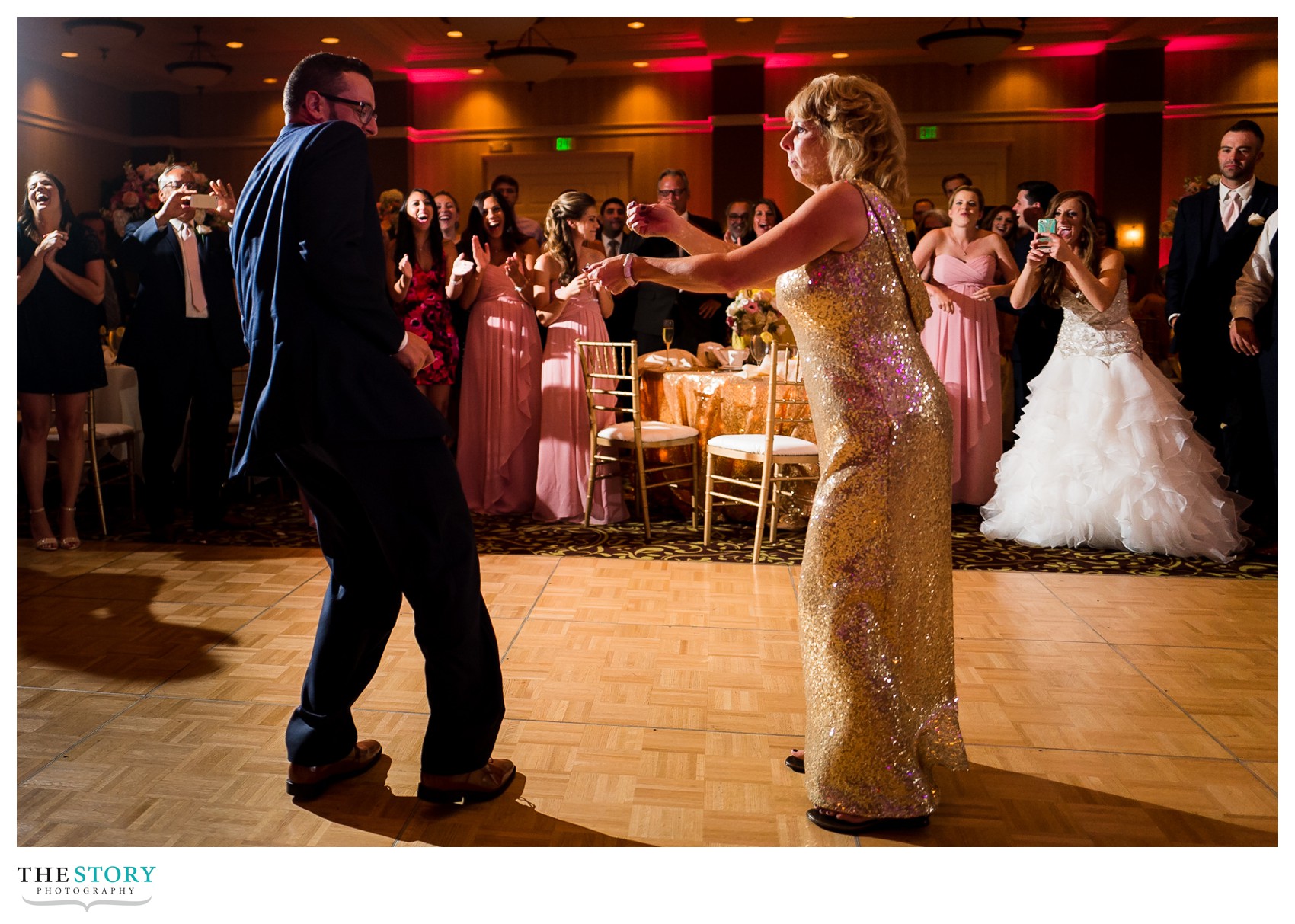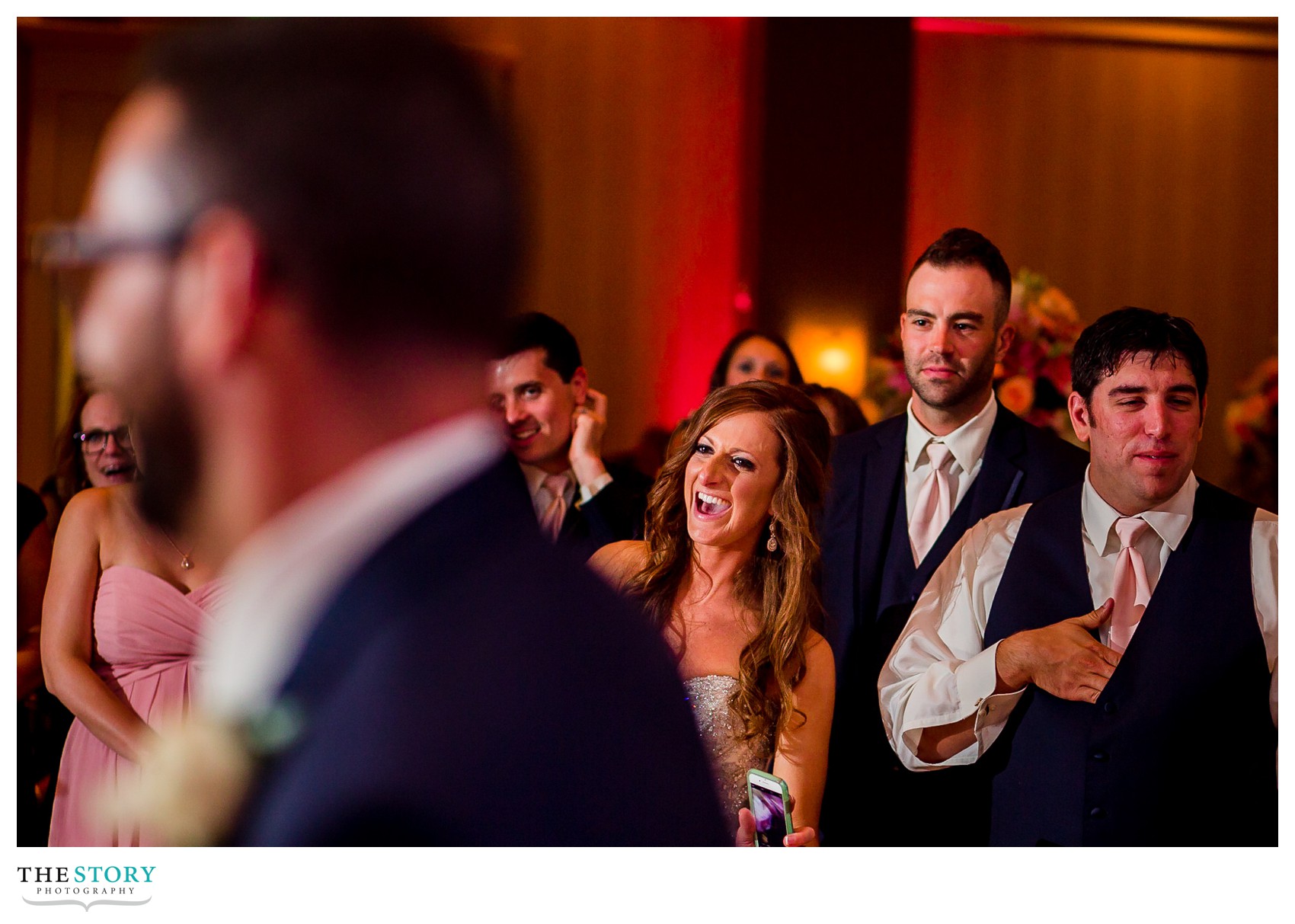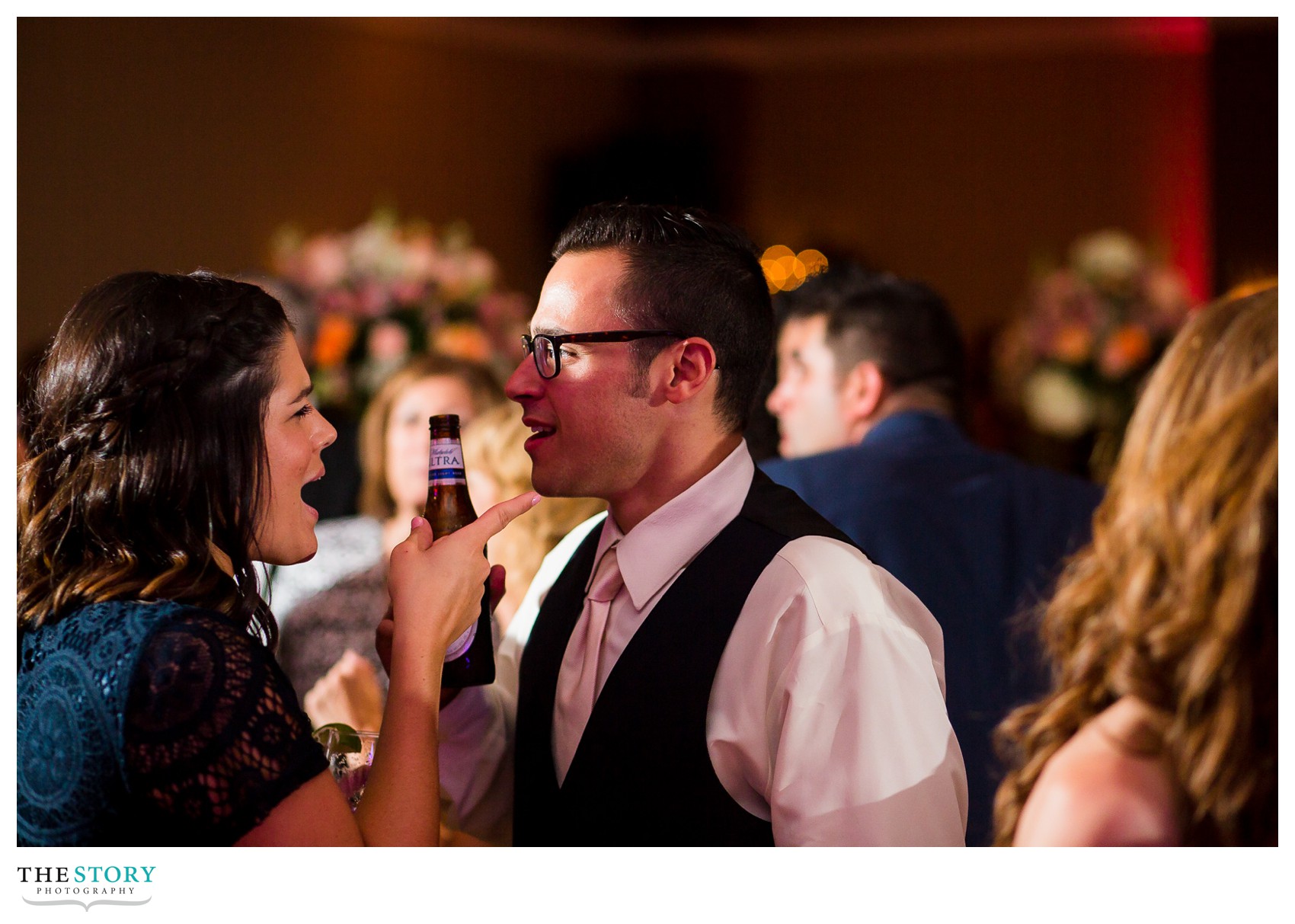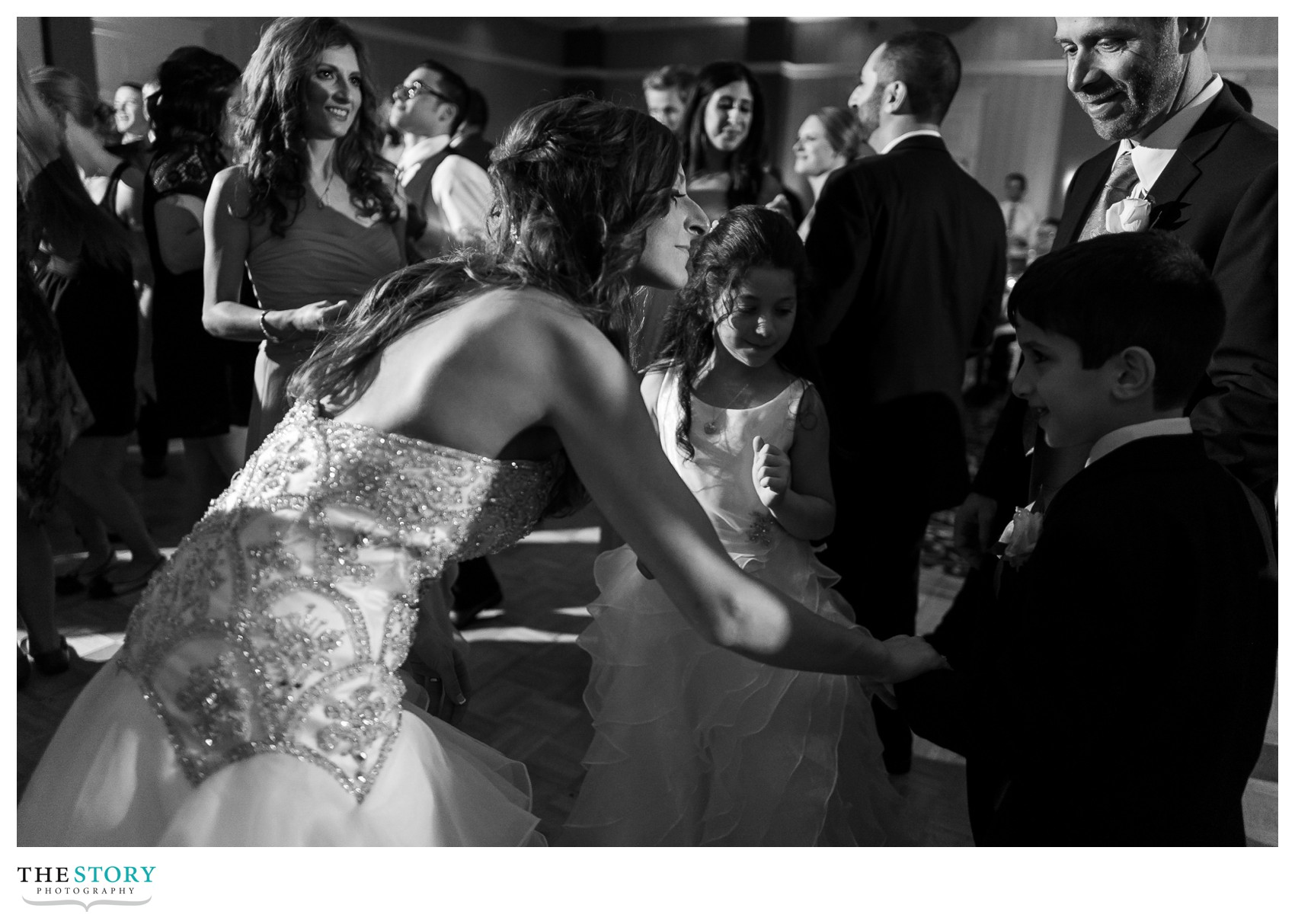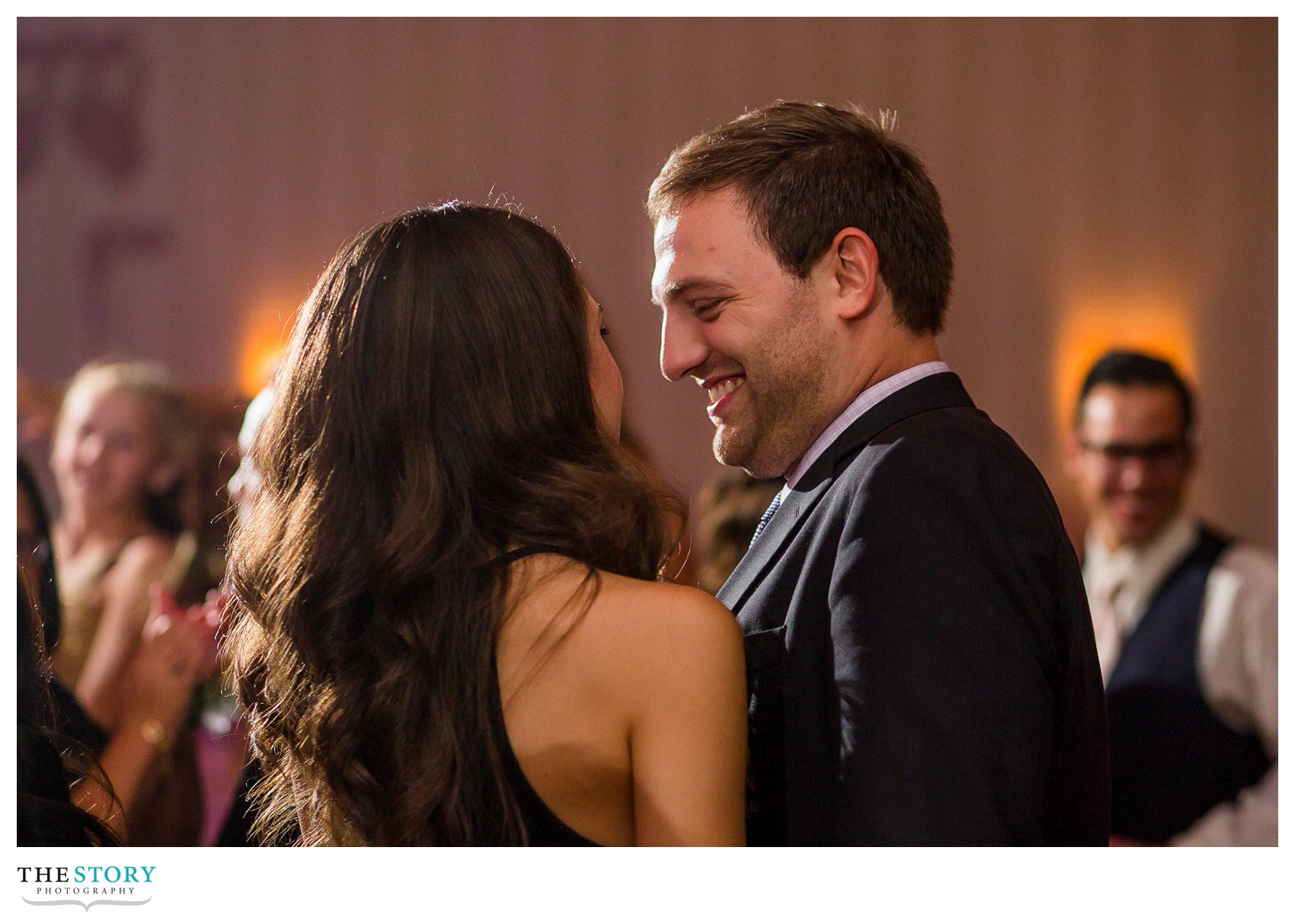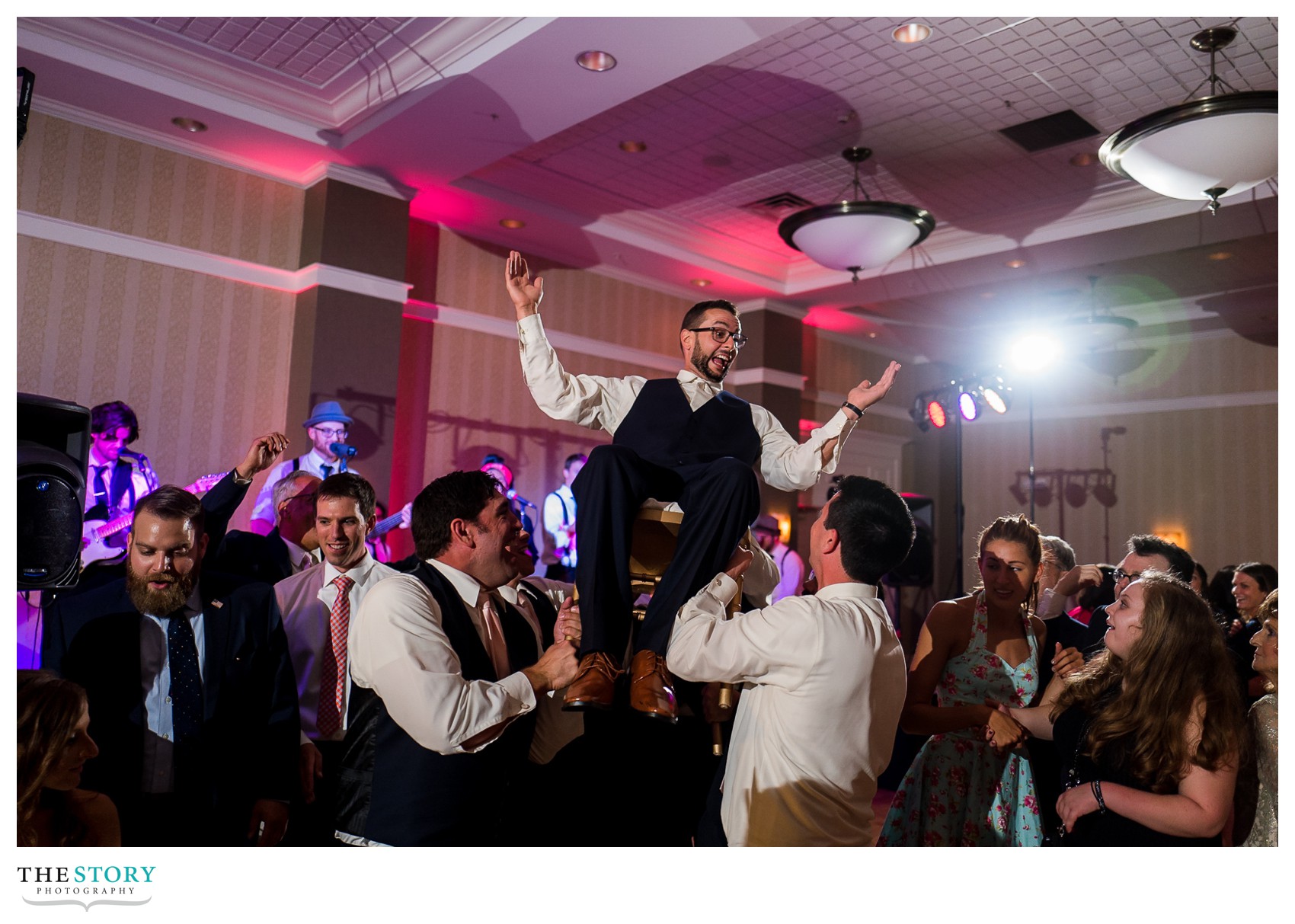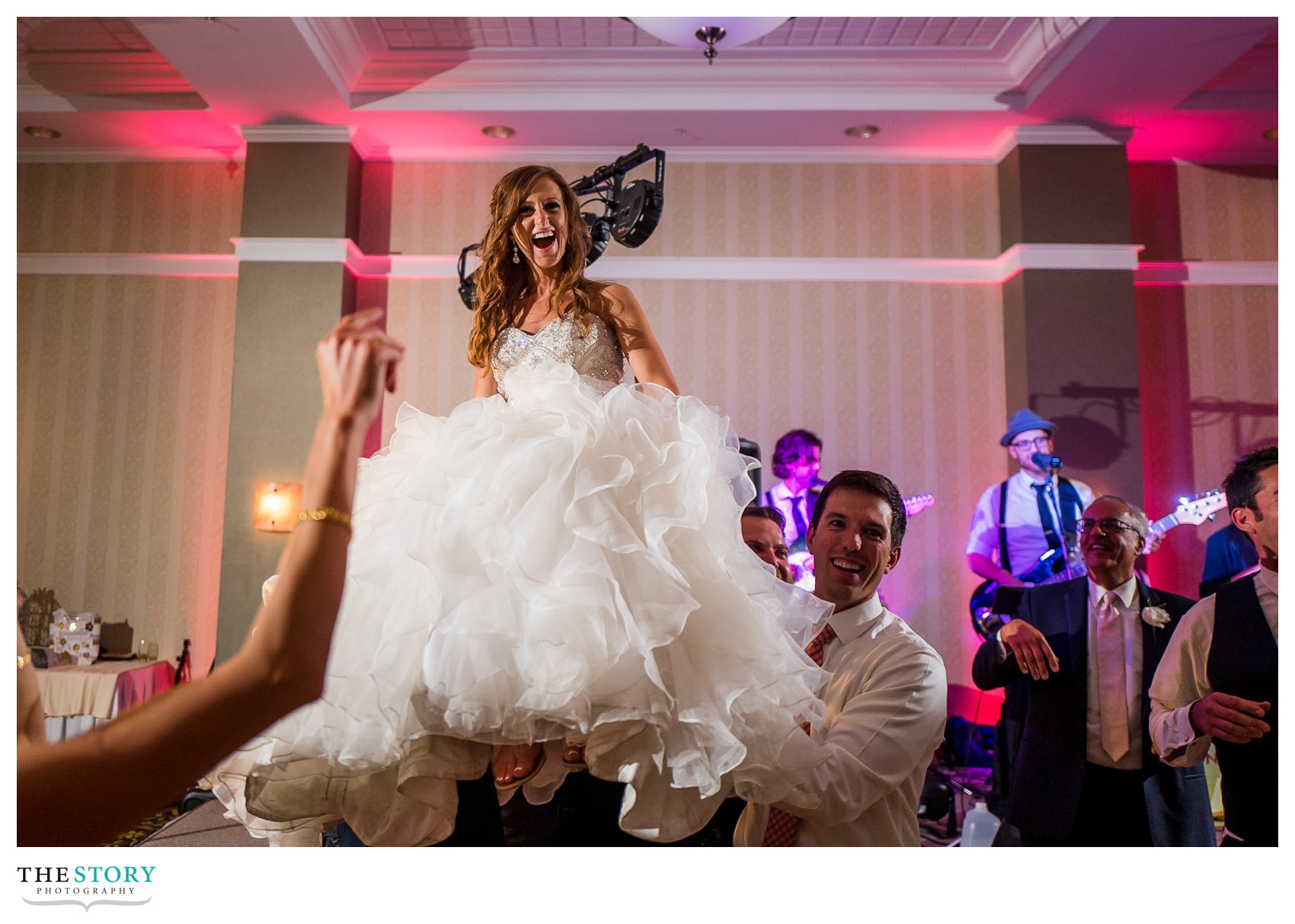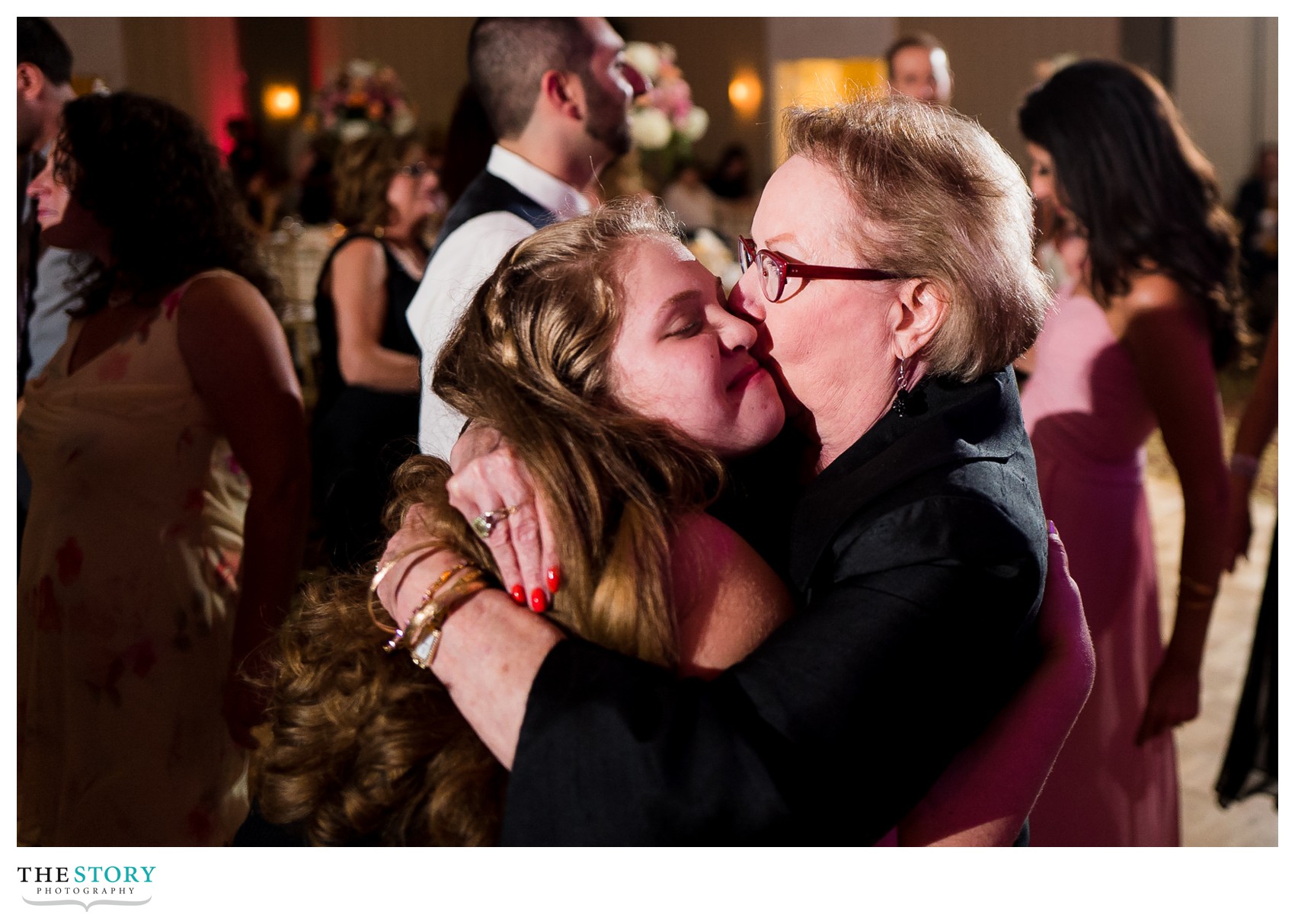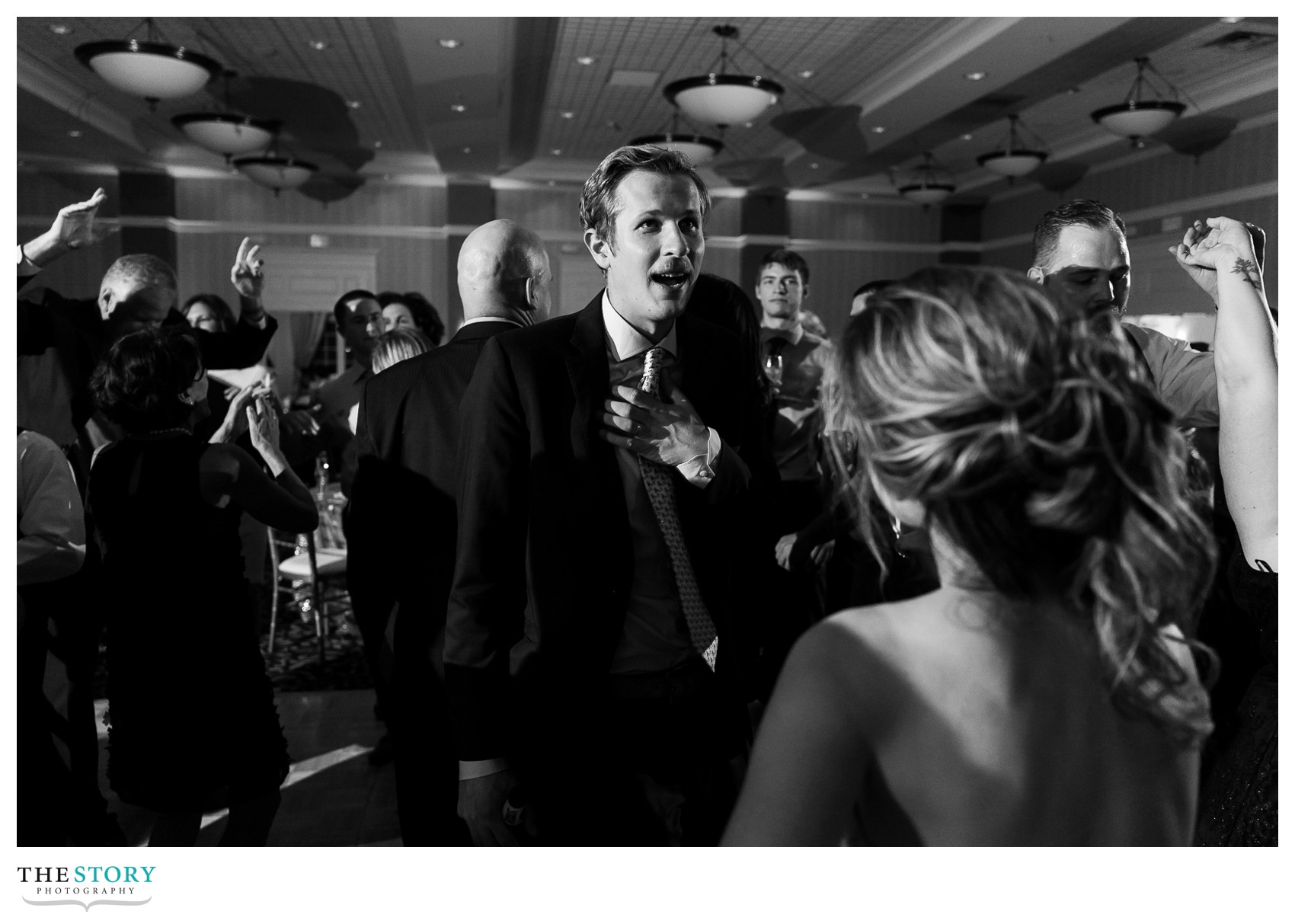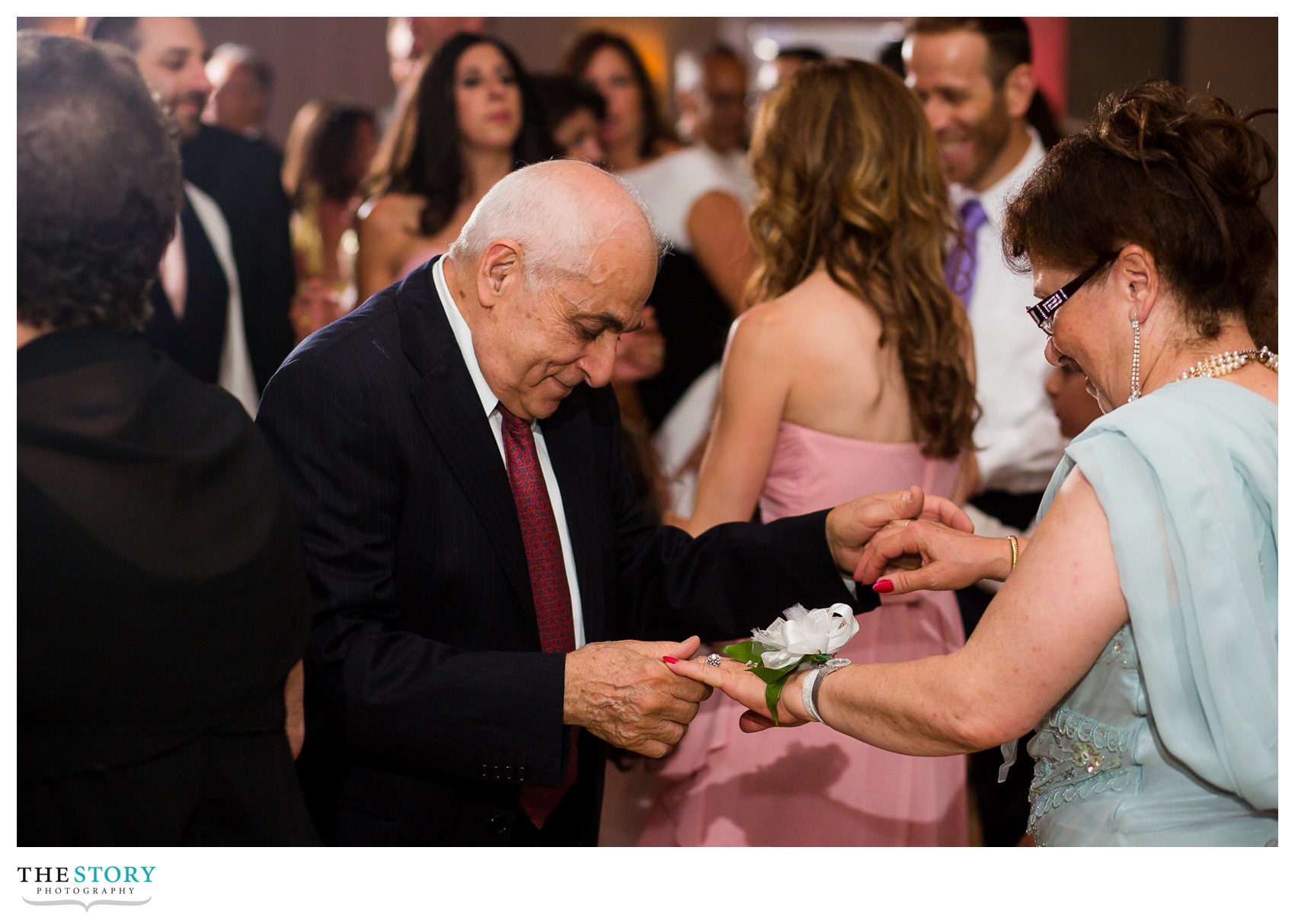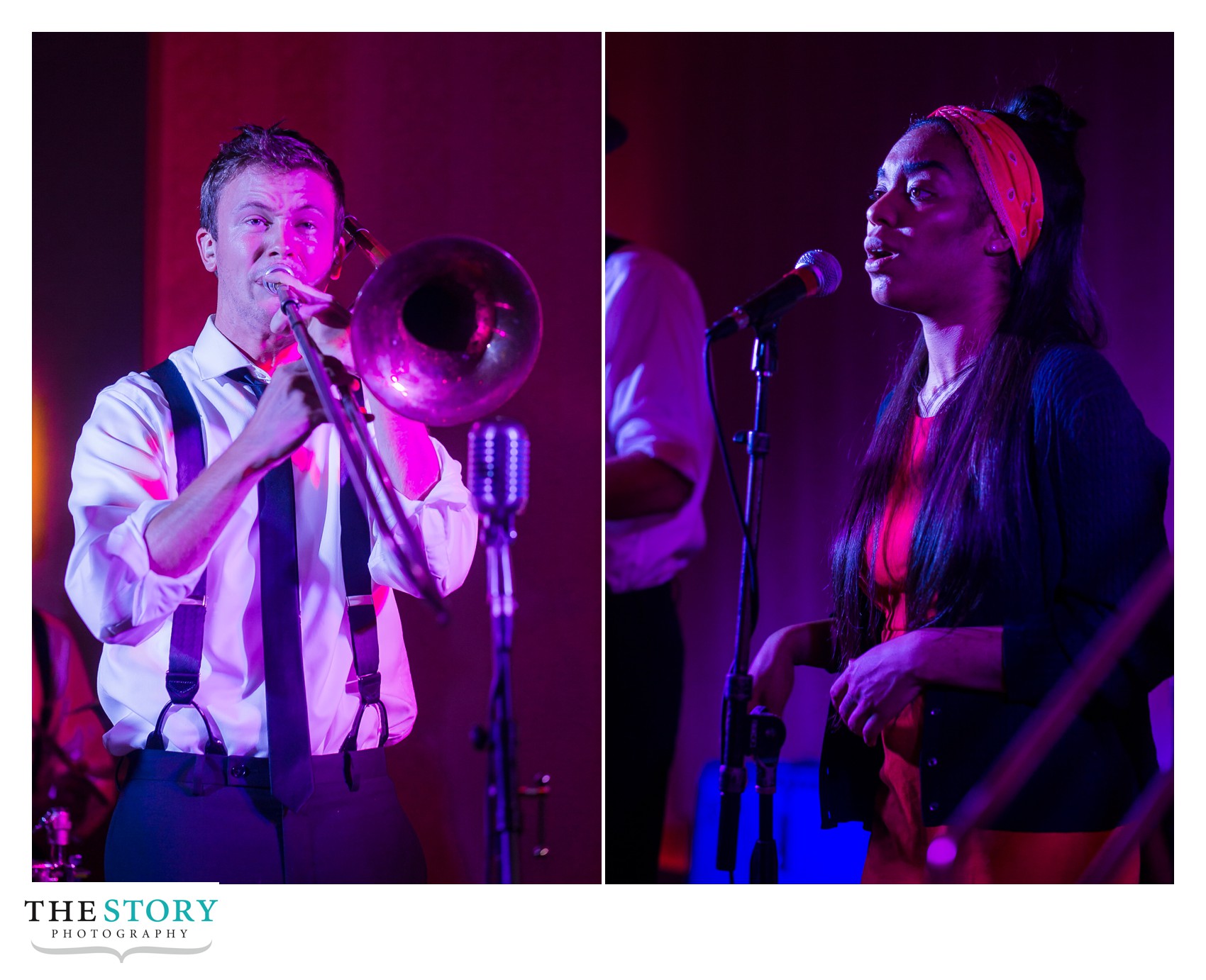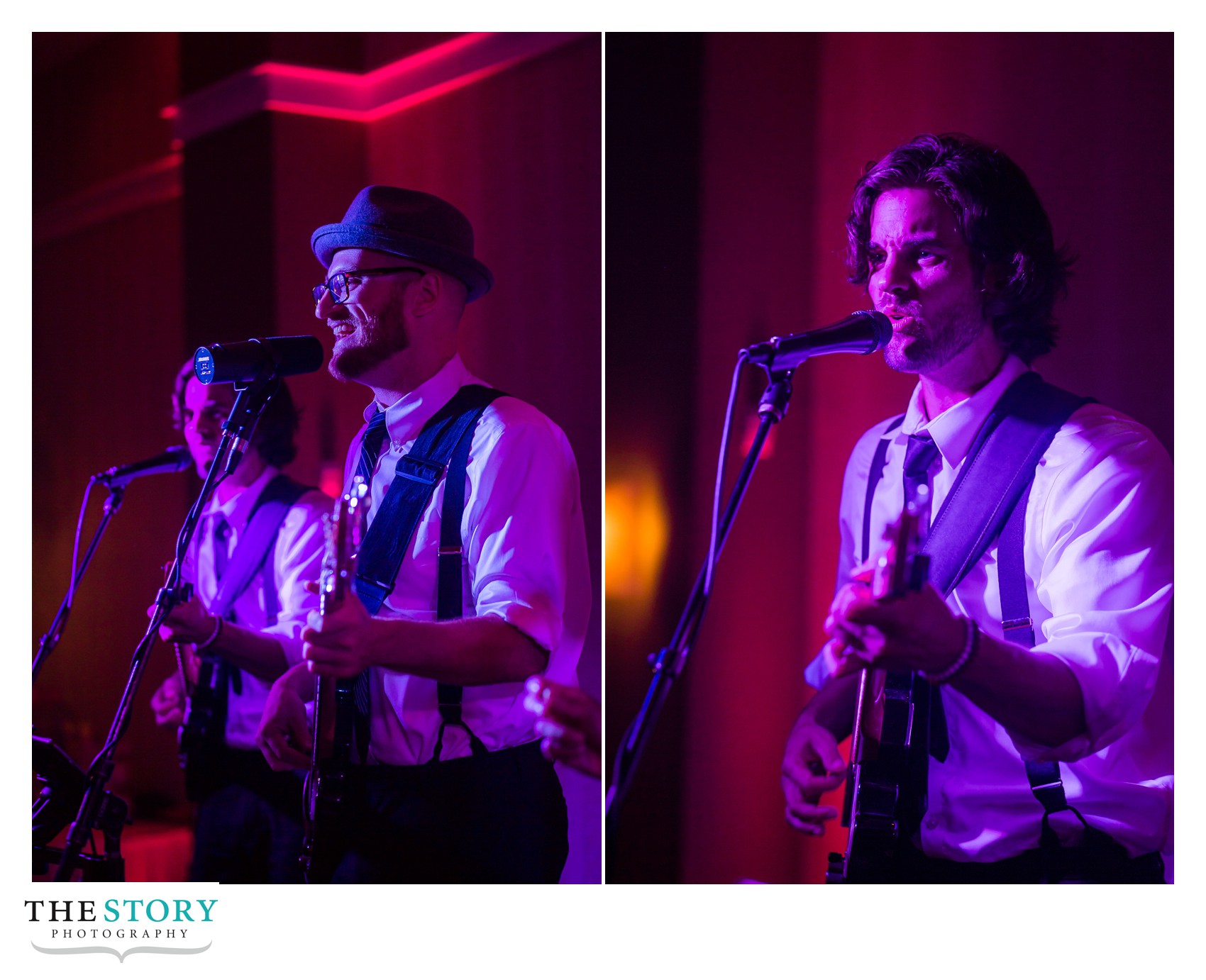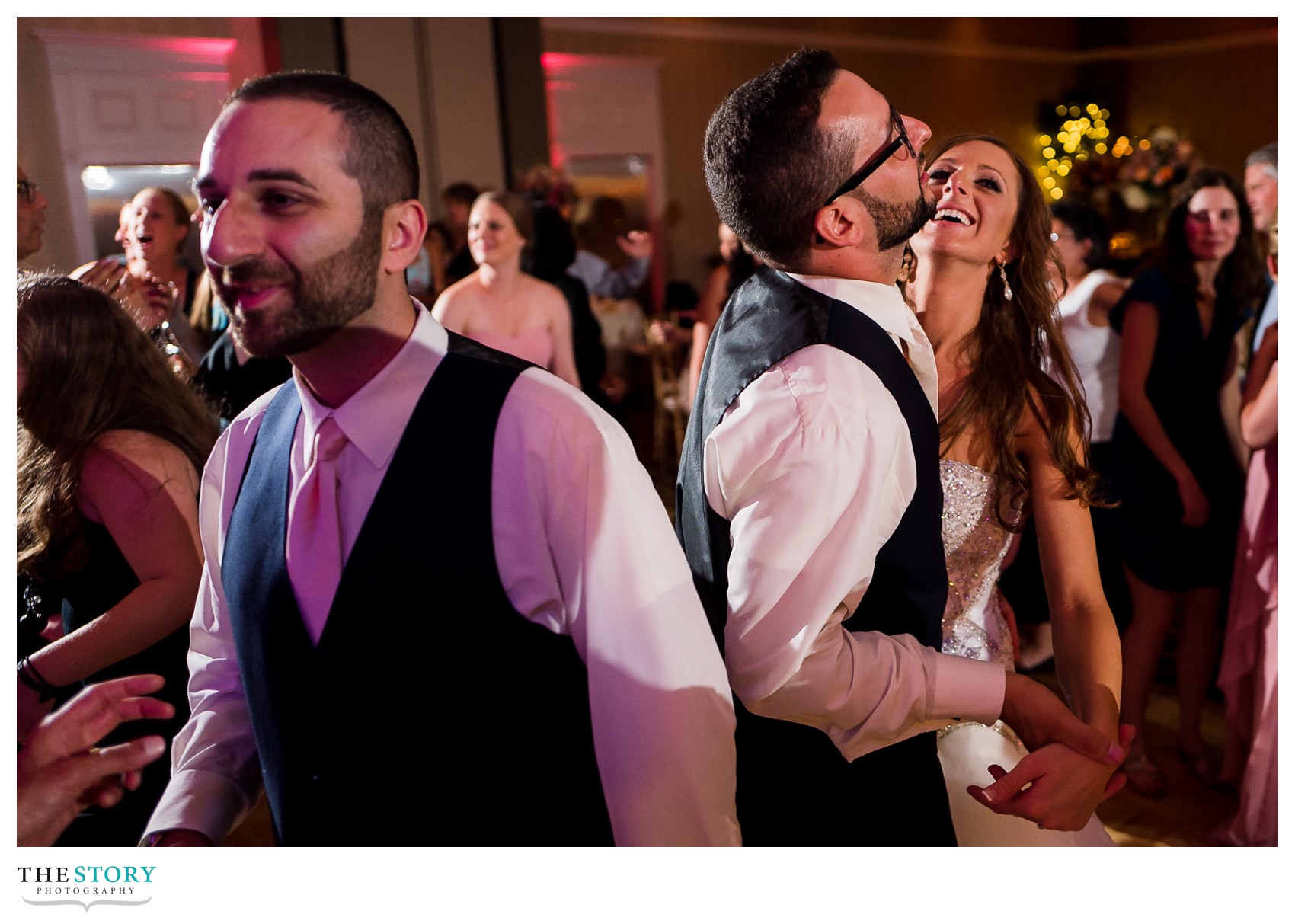 Videography by James of Rocket Powered Films.