I think that New Park Ithaca has to be one of the most unique wedding venues that I have had the privilege to photograph and that's exactly what drew in Amy & Dan for their beautiful wedding day!
Now, one thing you need to know about this wedding is that Amy & Dan may have been the best ever at staying cool on their wedding day!  I mean, literally staying cool, the heat index made it feel like 103 degrees in Ithaca!
Amy began her day by heading over to Jen at Hair & More, while Dan stayed back at New Park to relax a little with the groomsmen as well as get some things ready for the wedding day.  Once Amy arrived back at New Park, Justin of juju Beauty was there to do her makeup magic!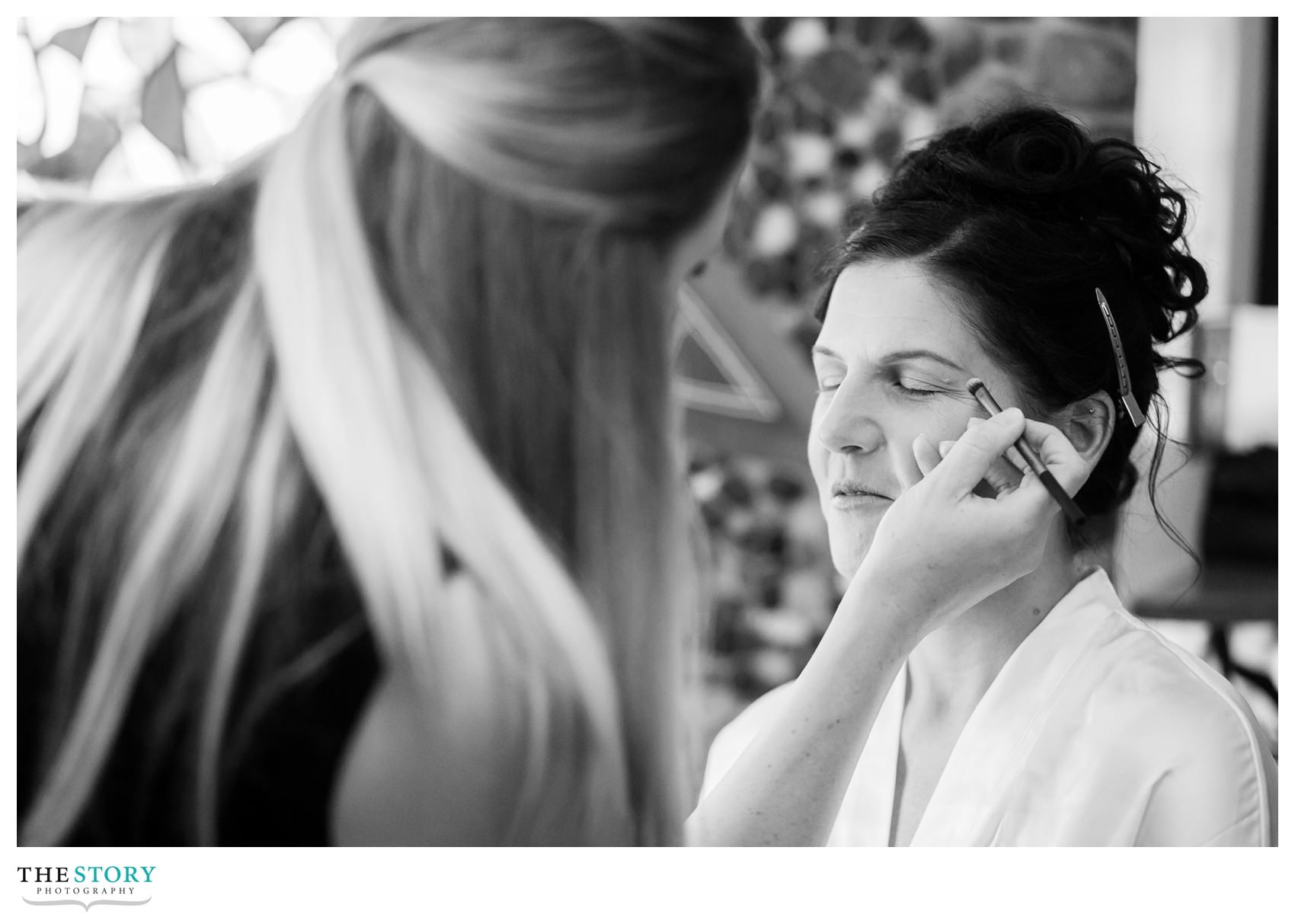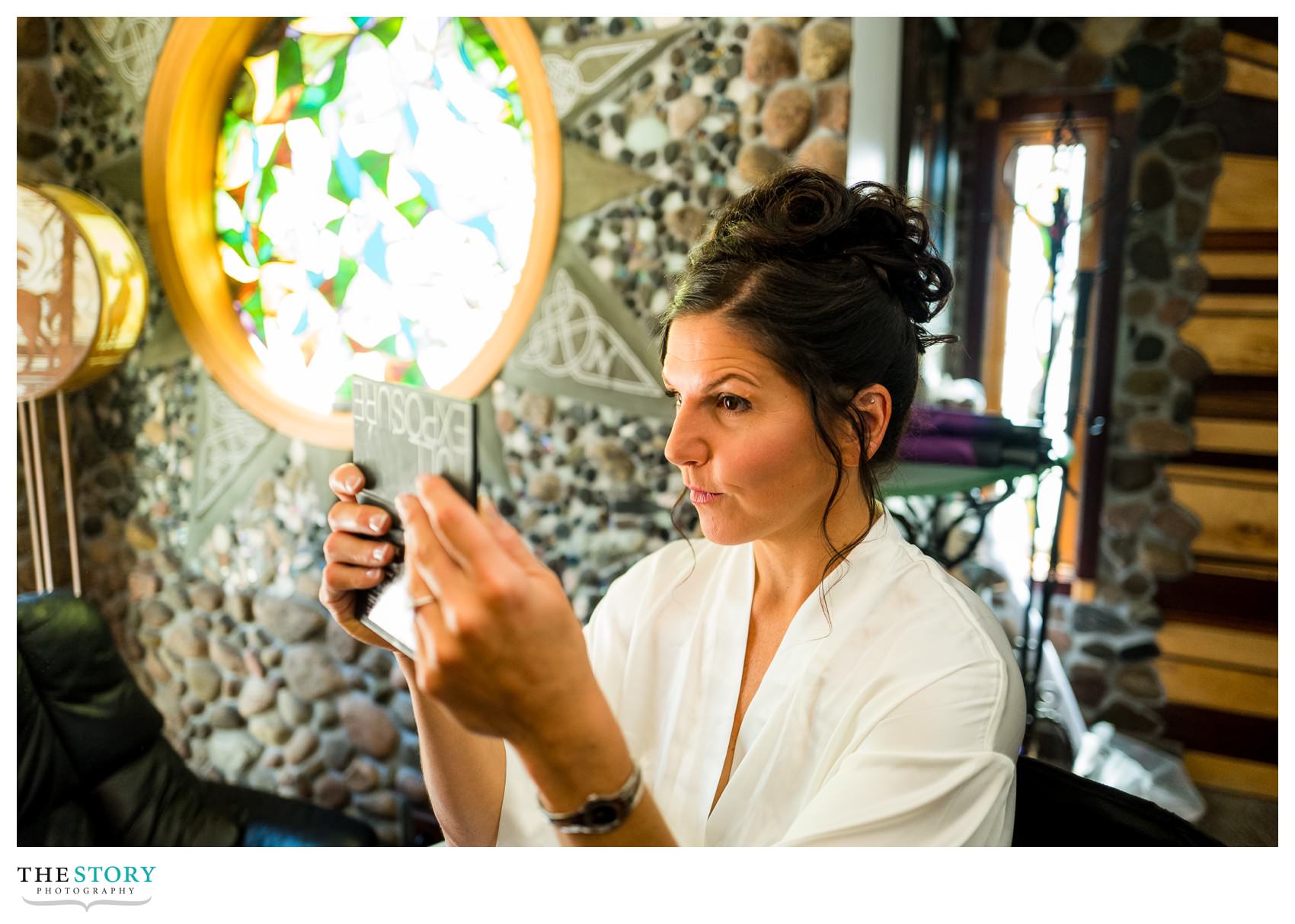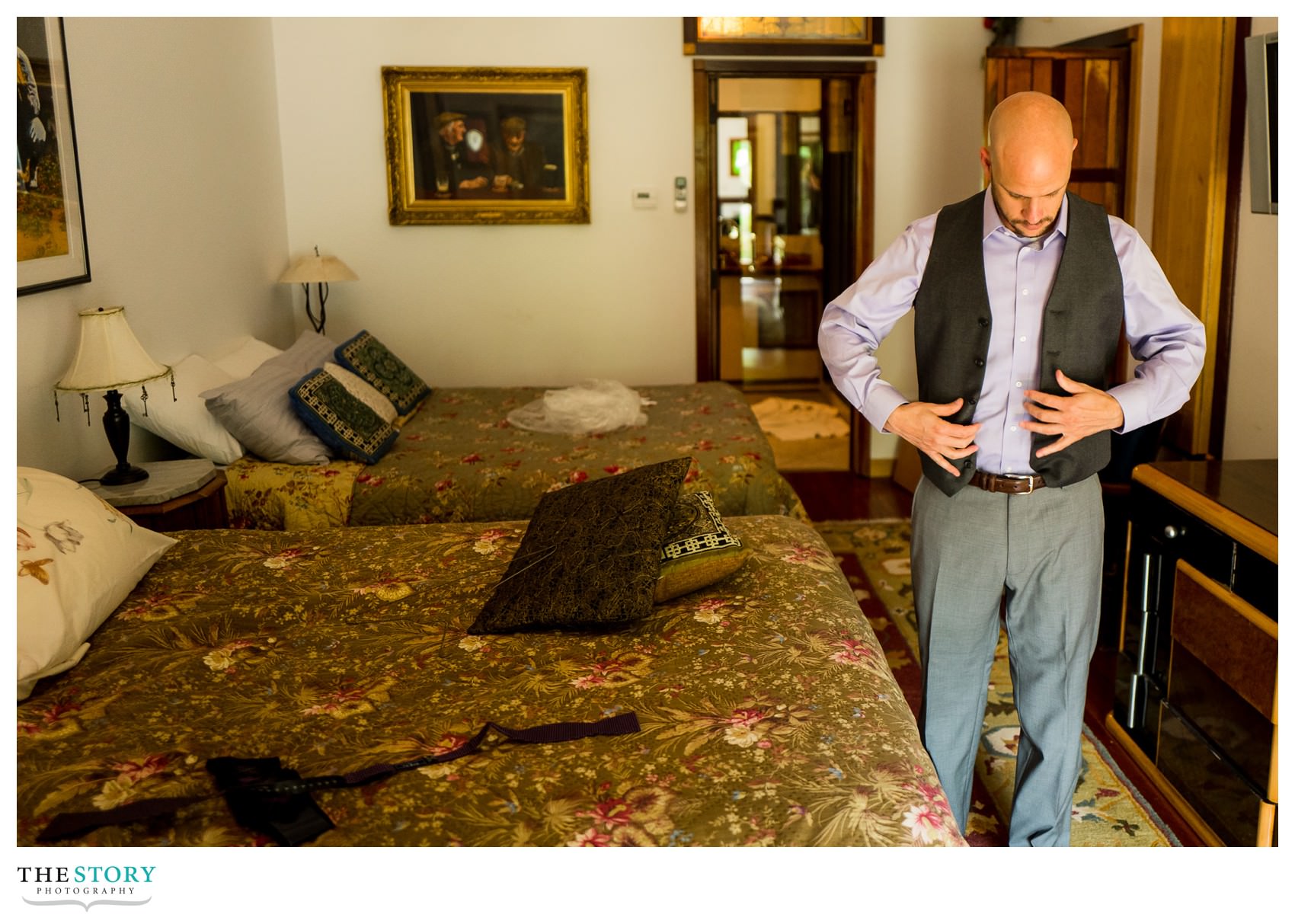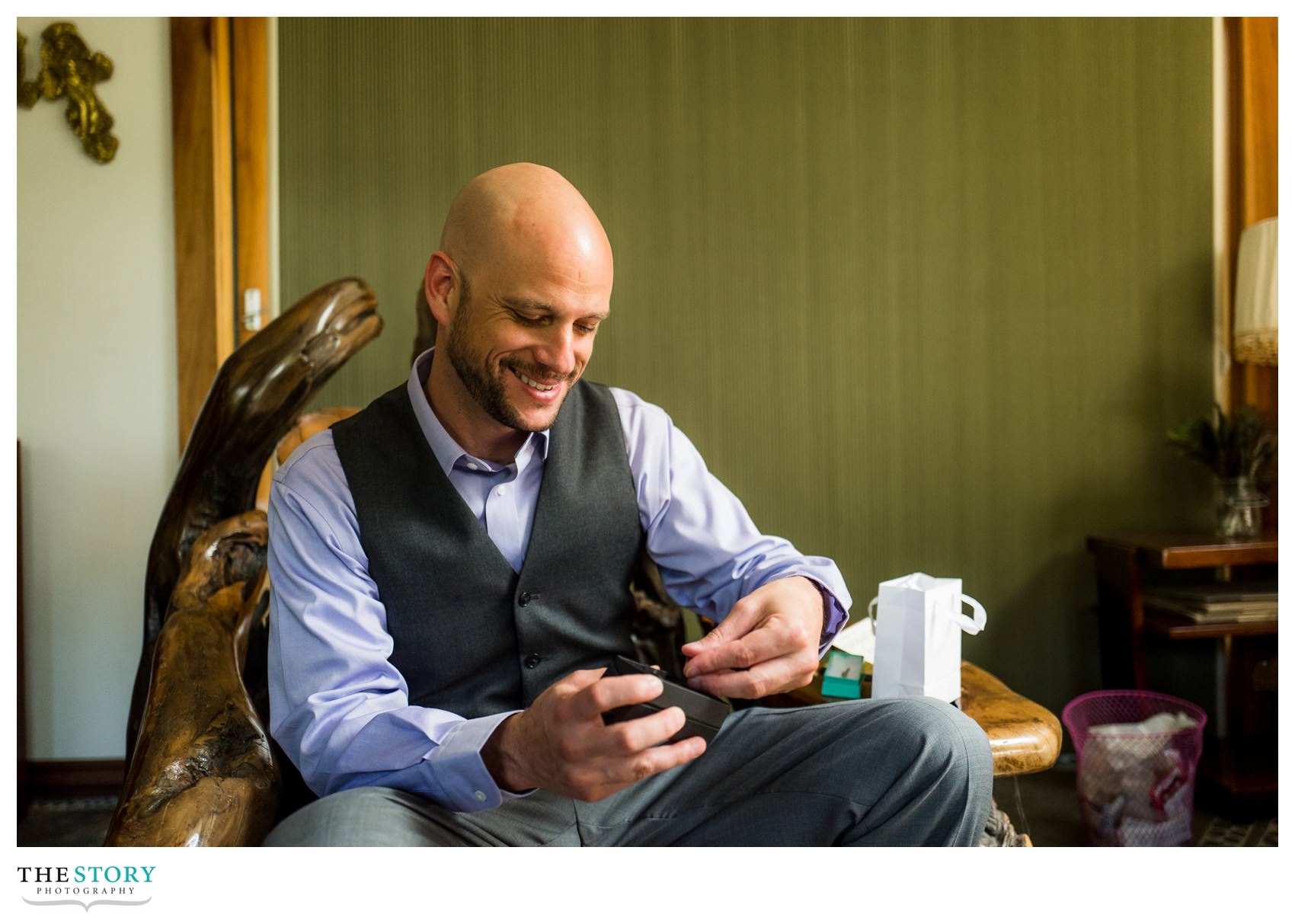 Getting bow ties tied on a wedding day is always an adventure!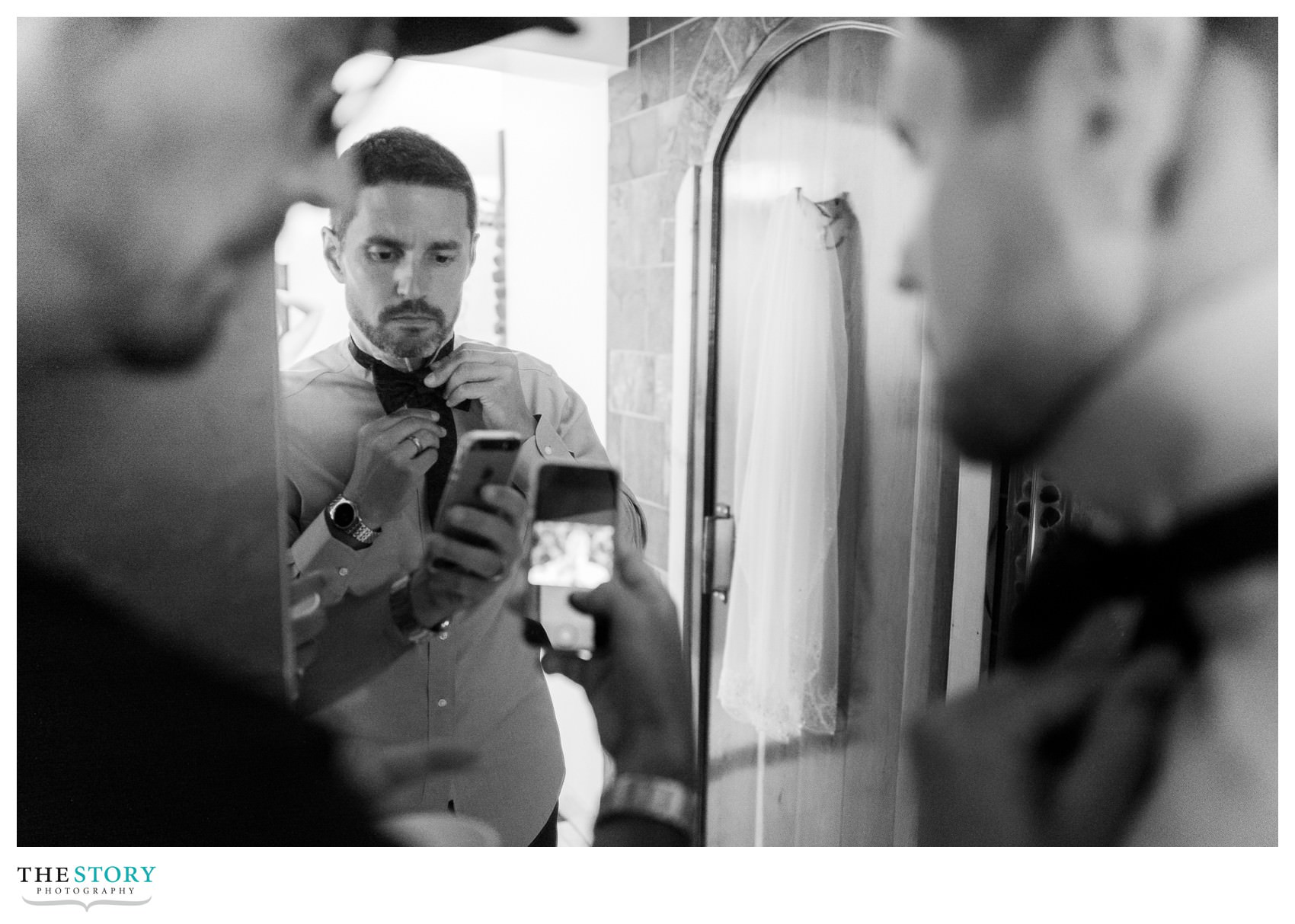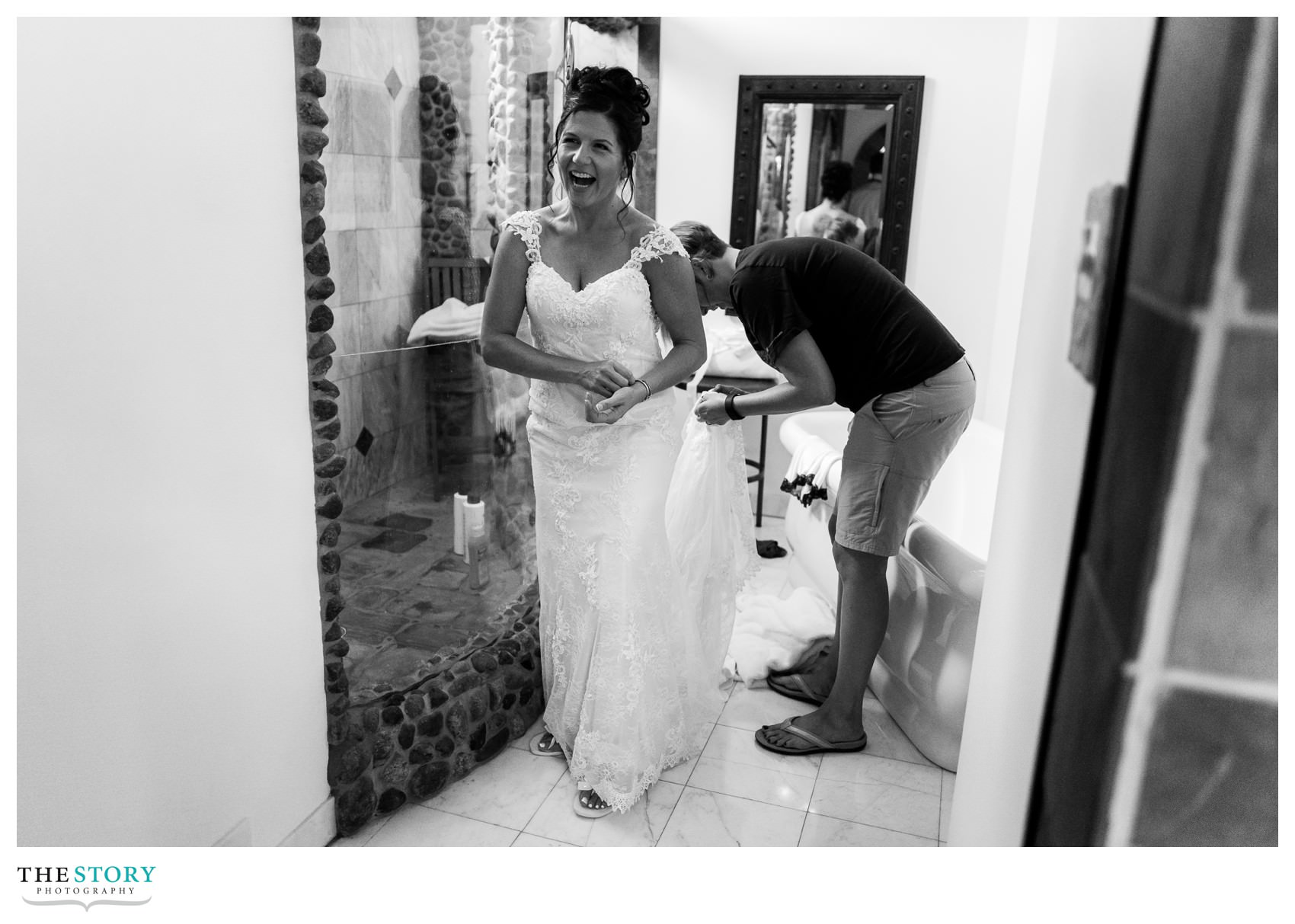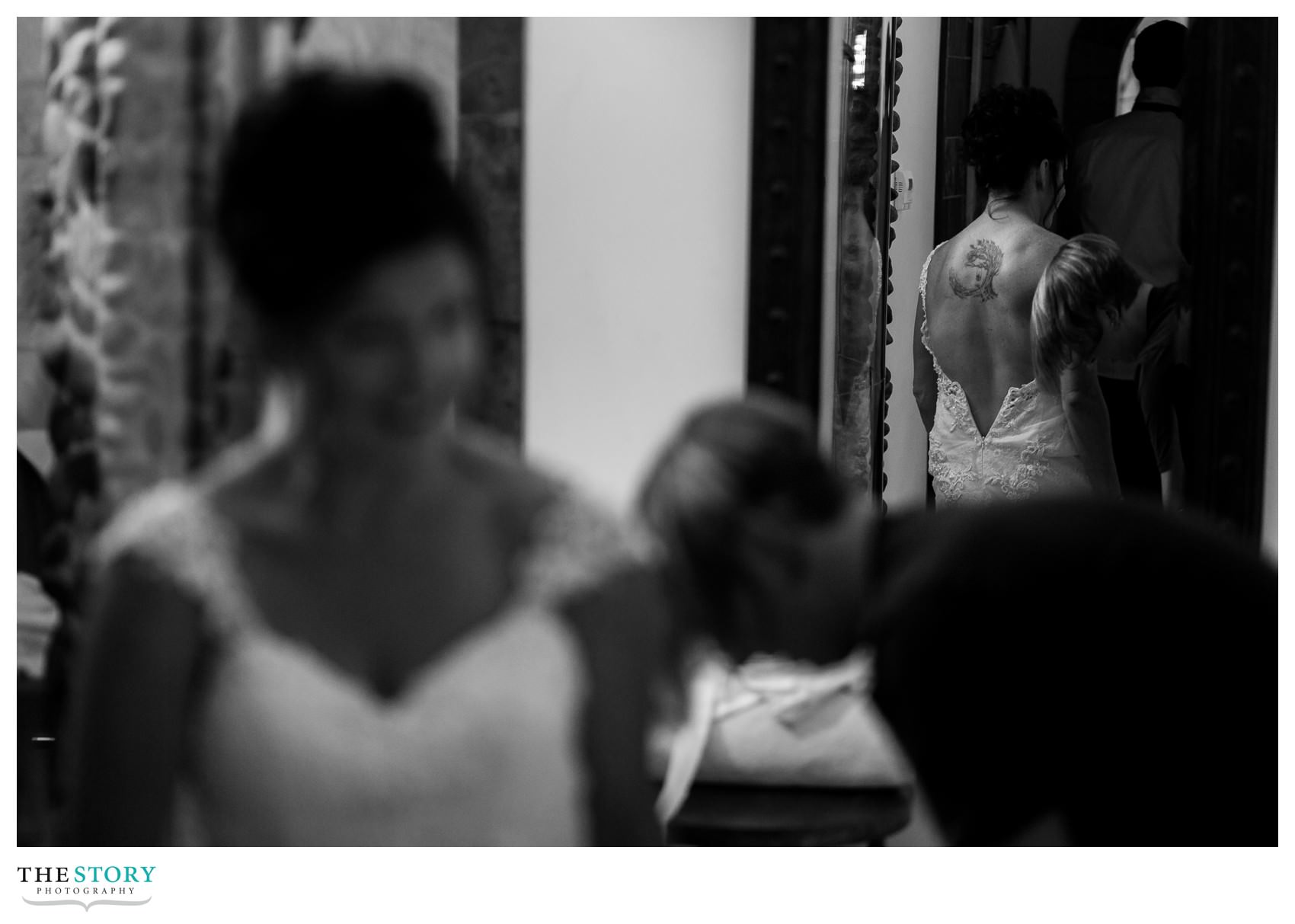 Once both Dan and Amy were both ready we set up their "first look" near the ceremony site in the woods at New Park.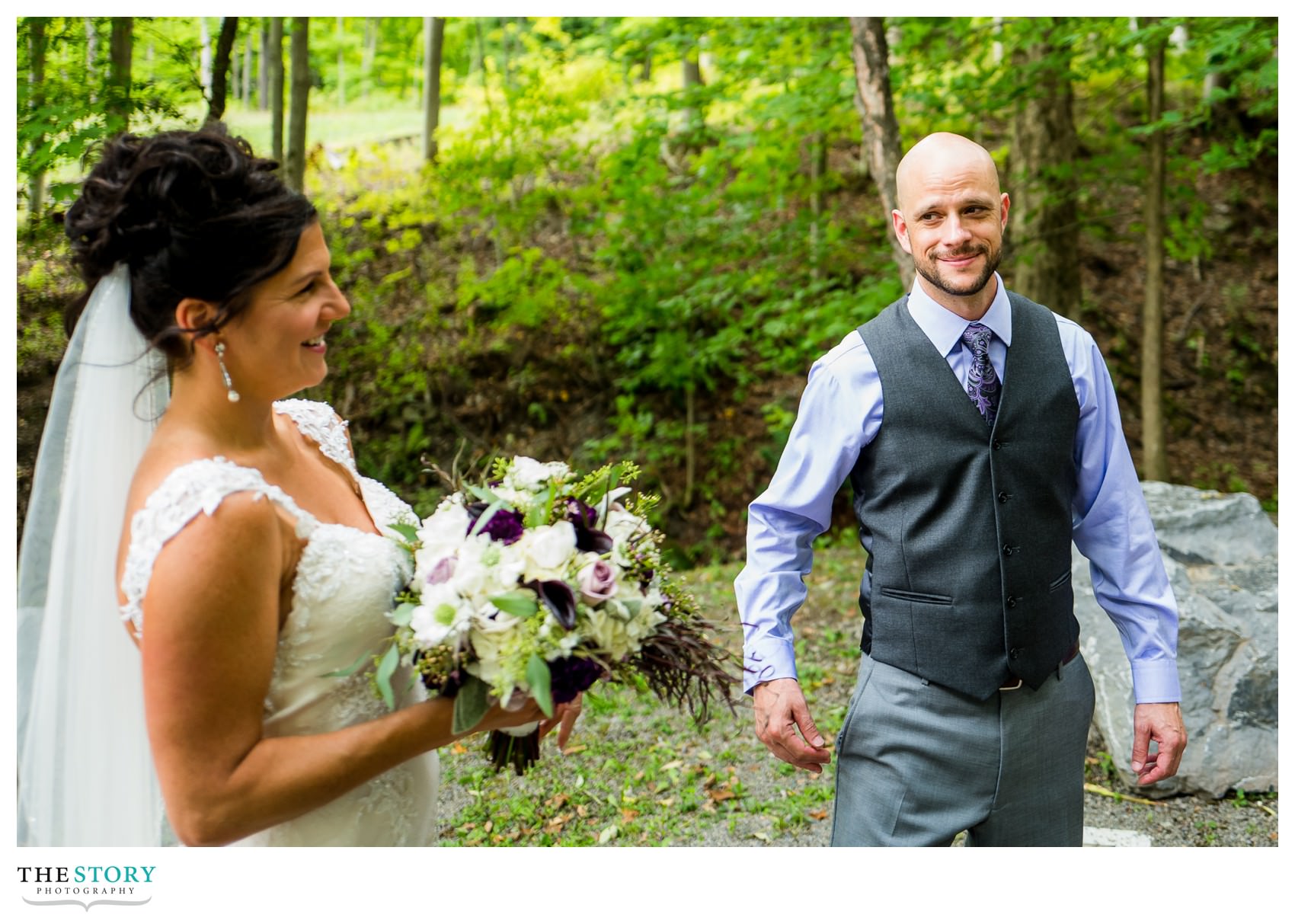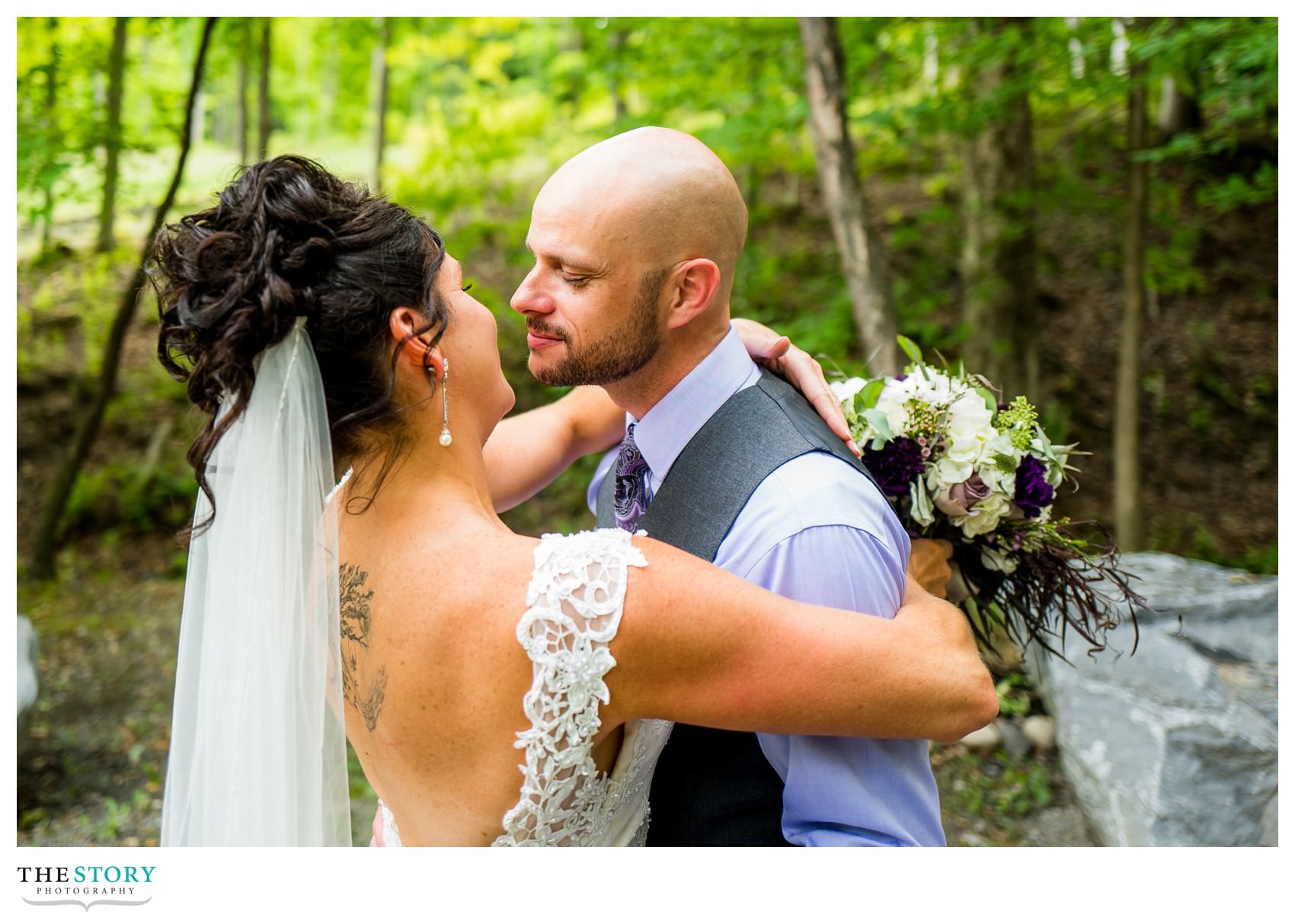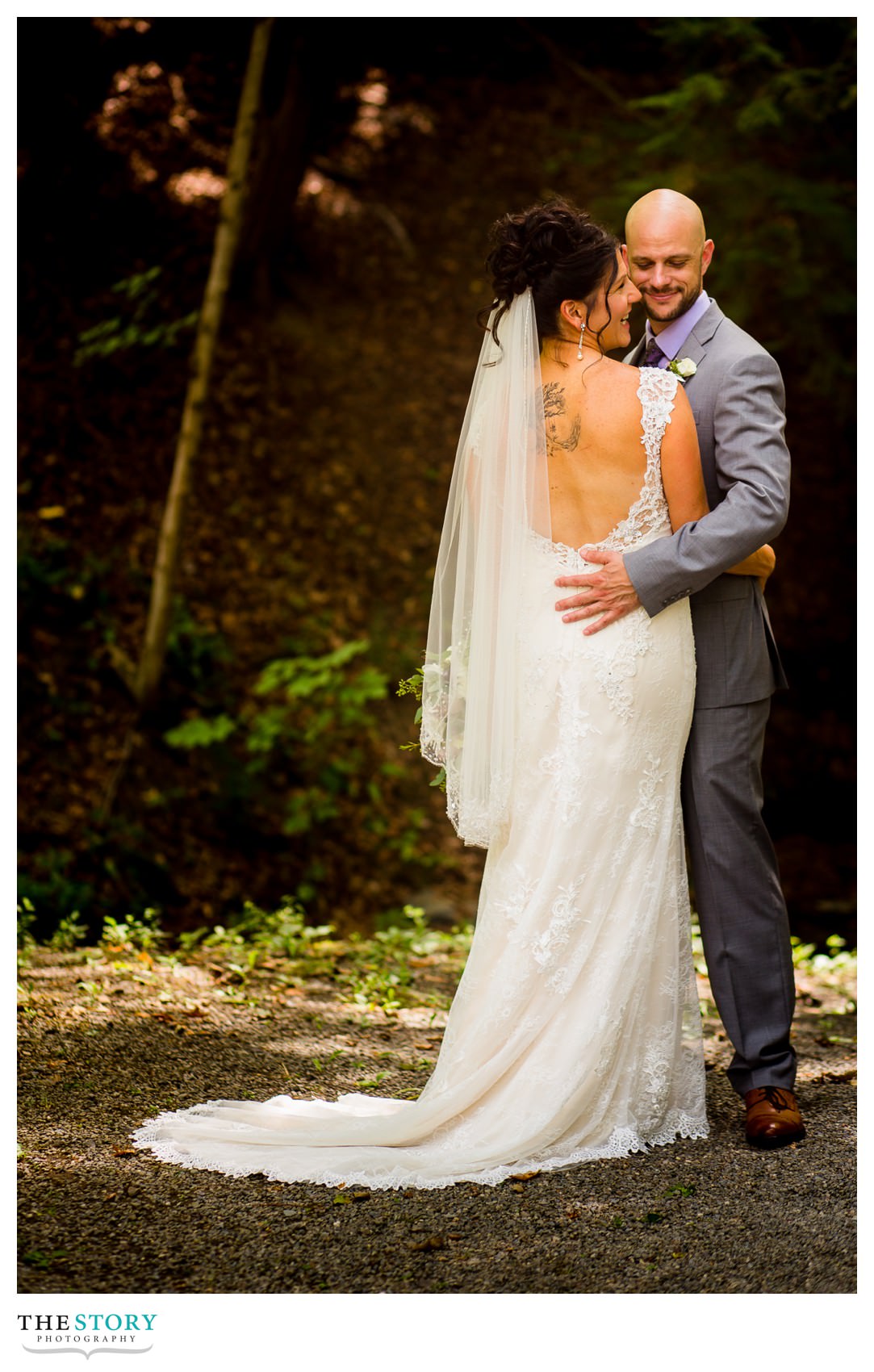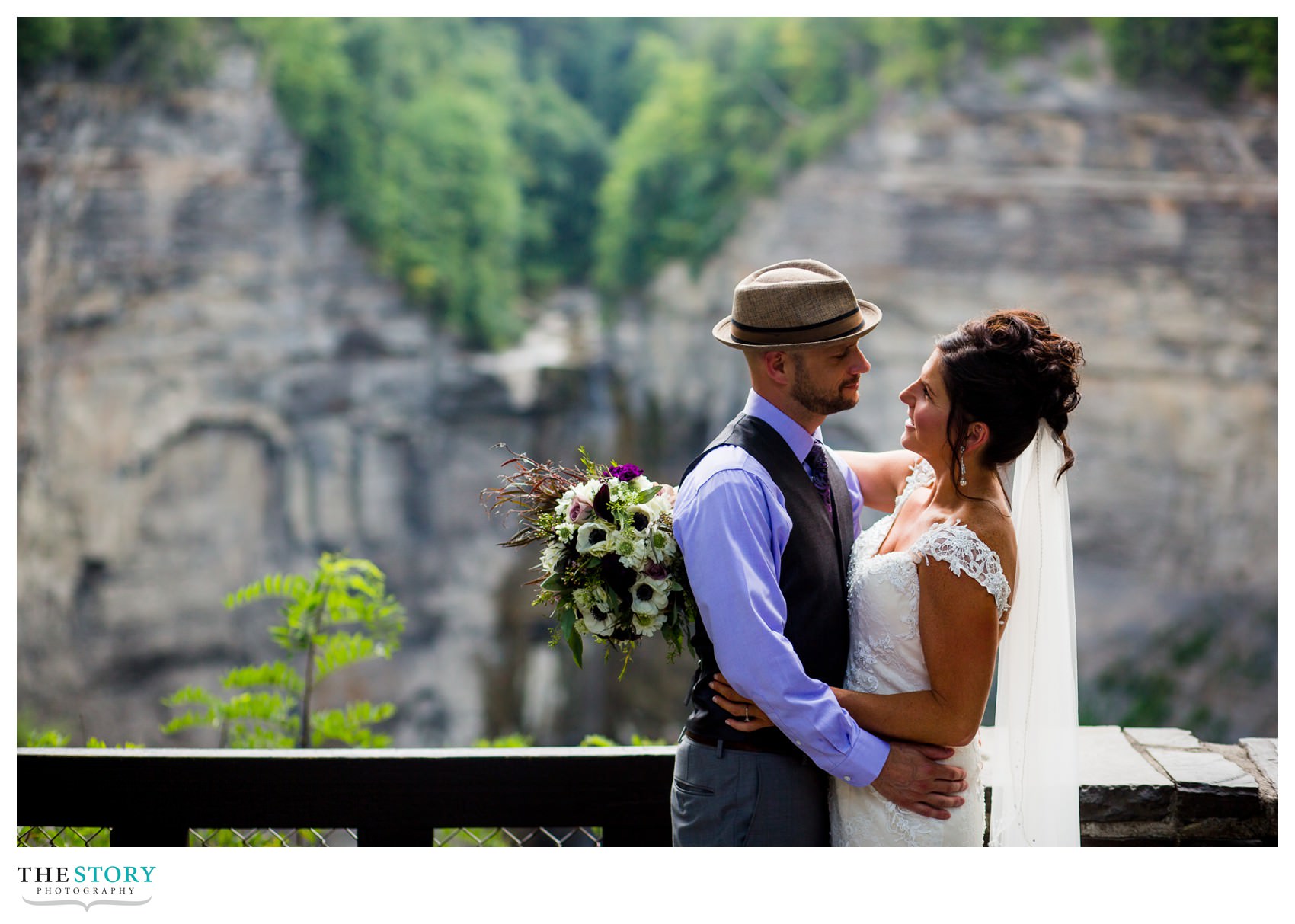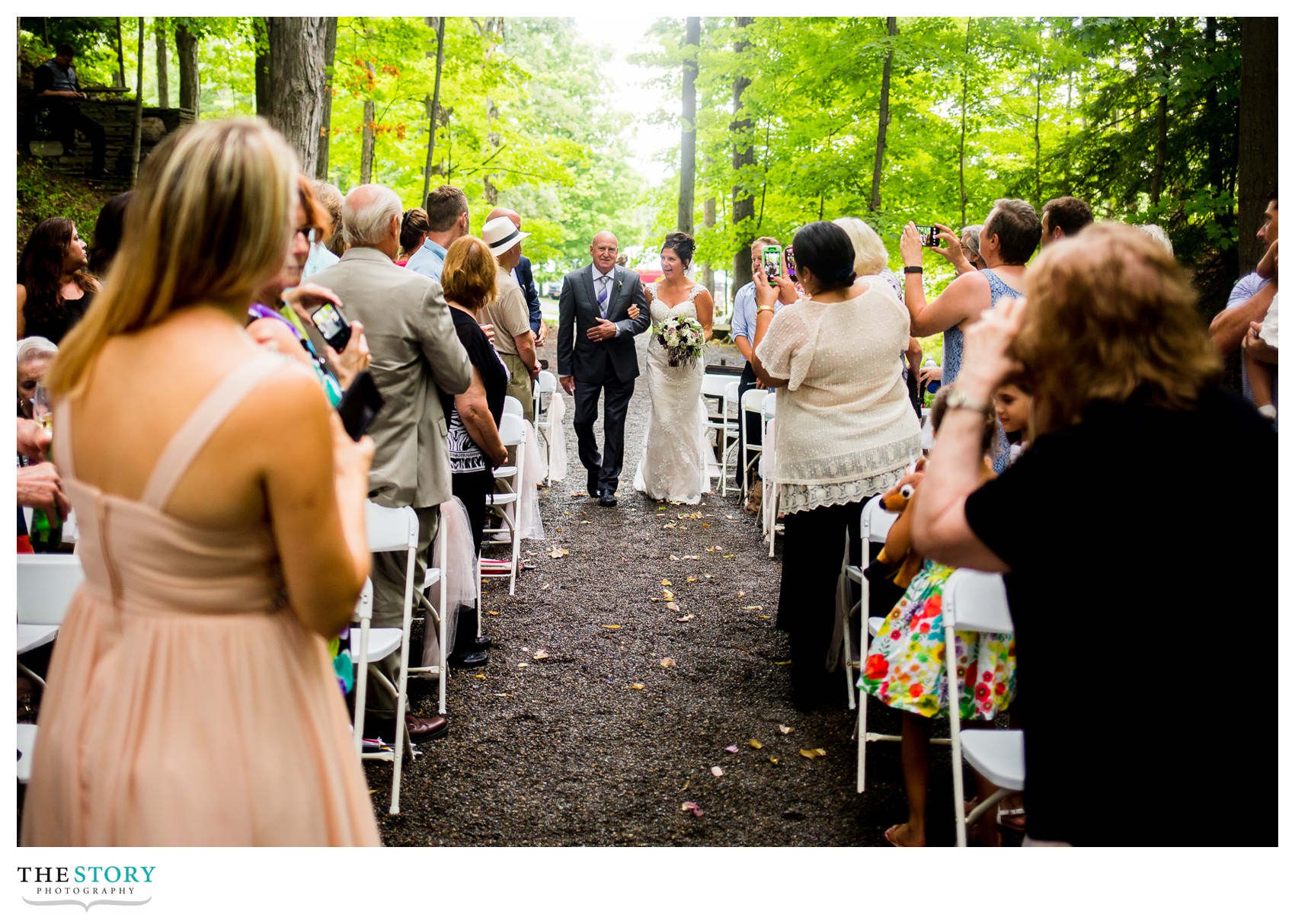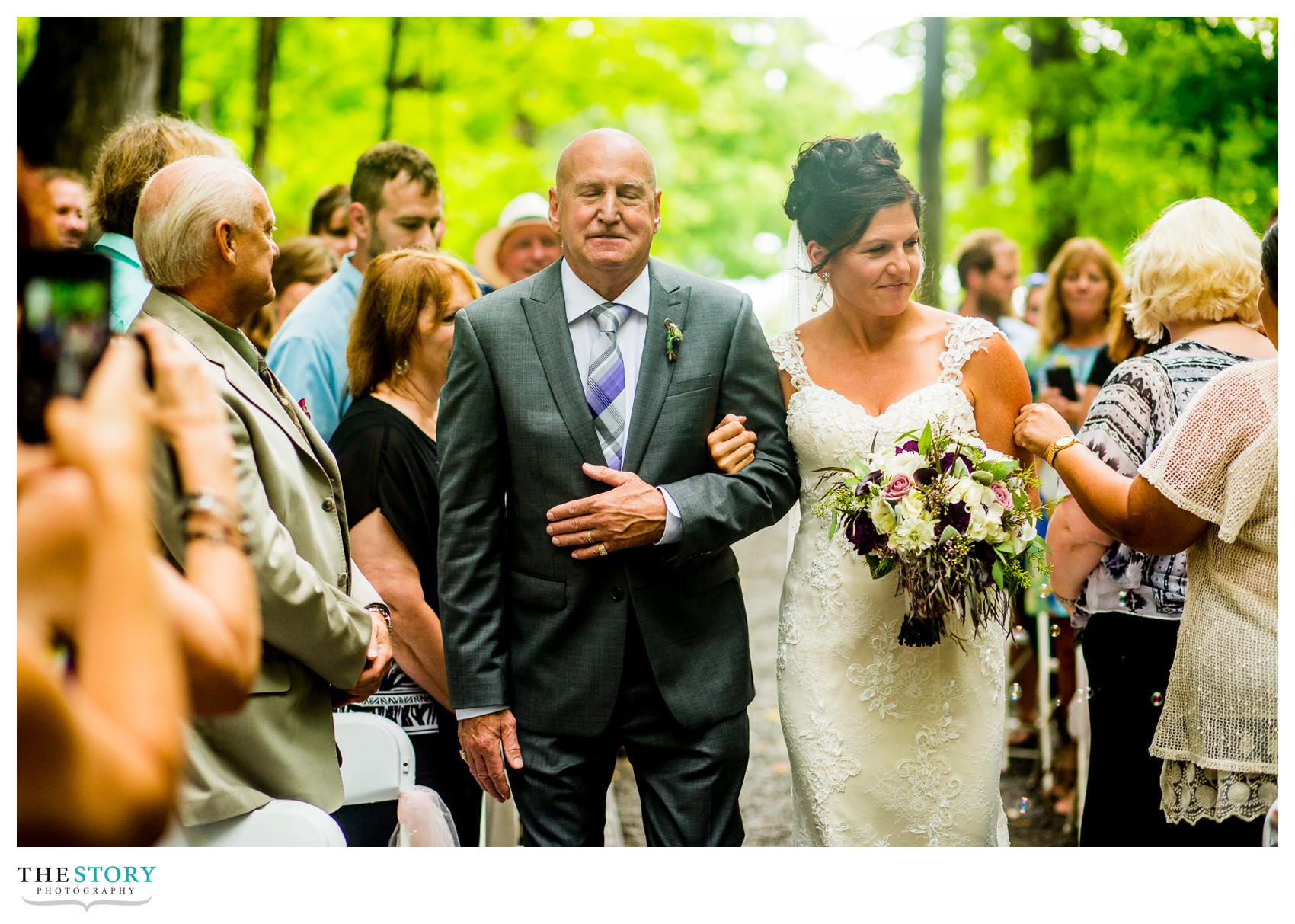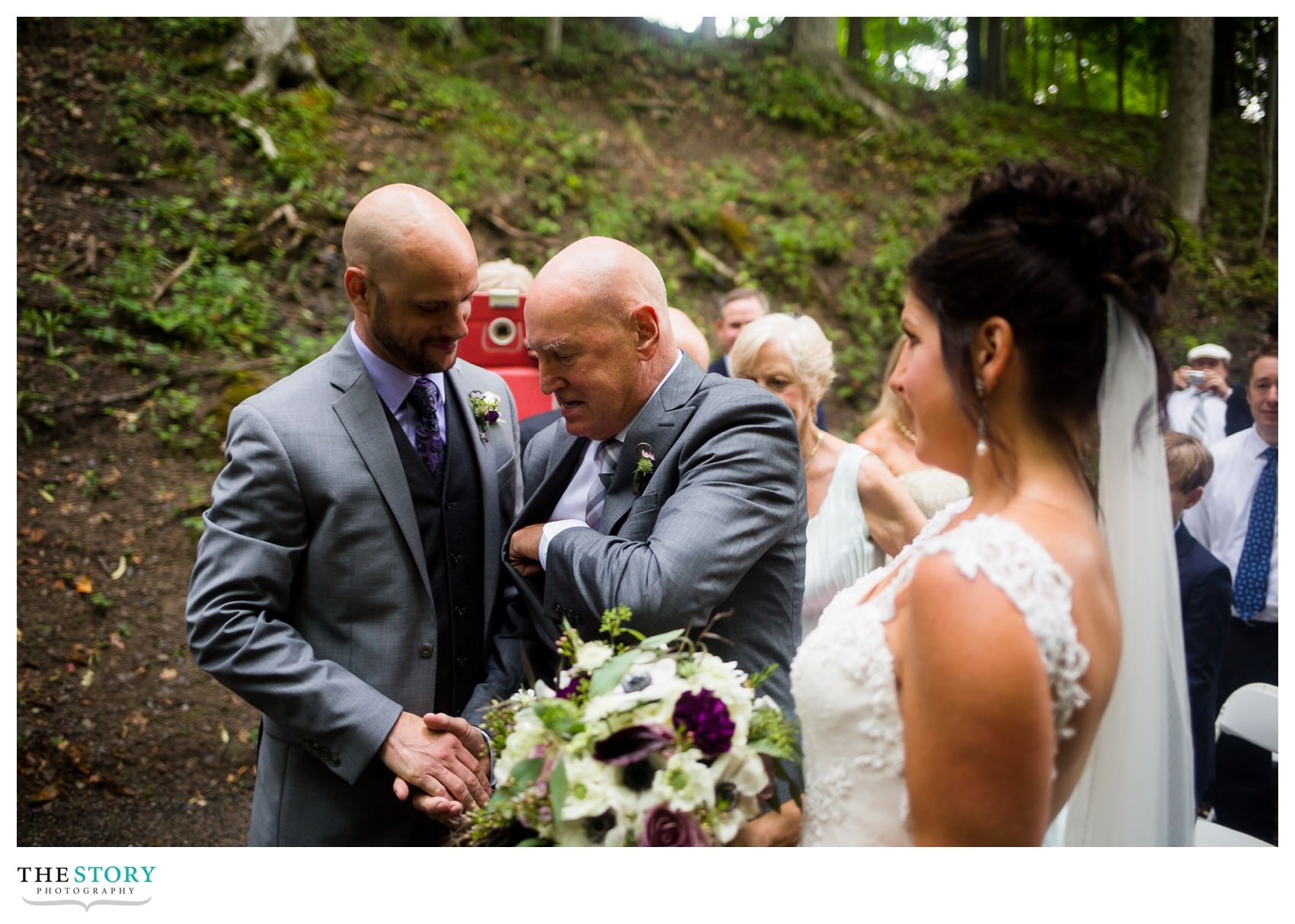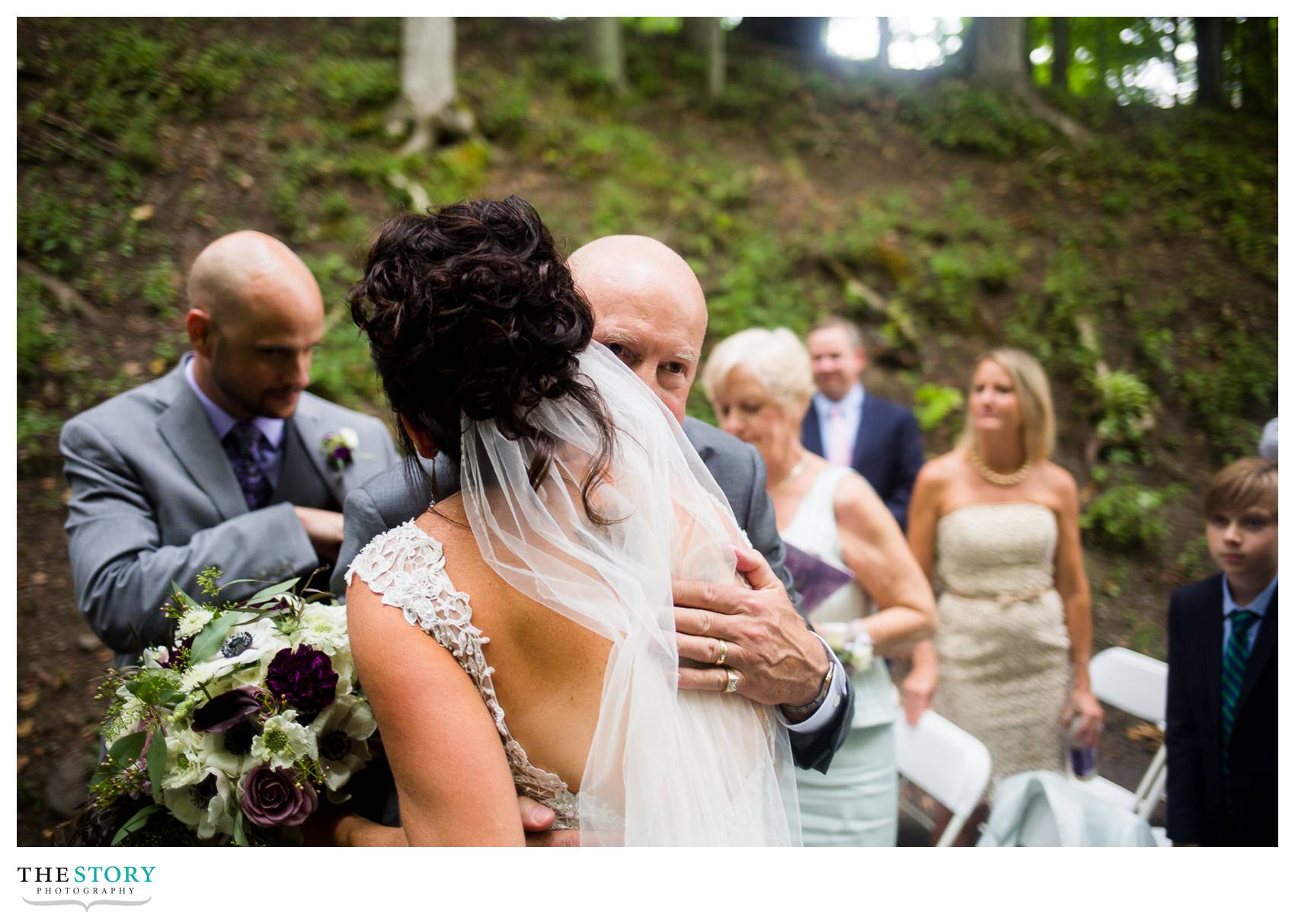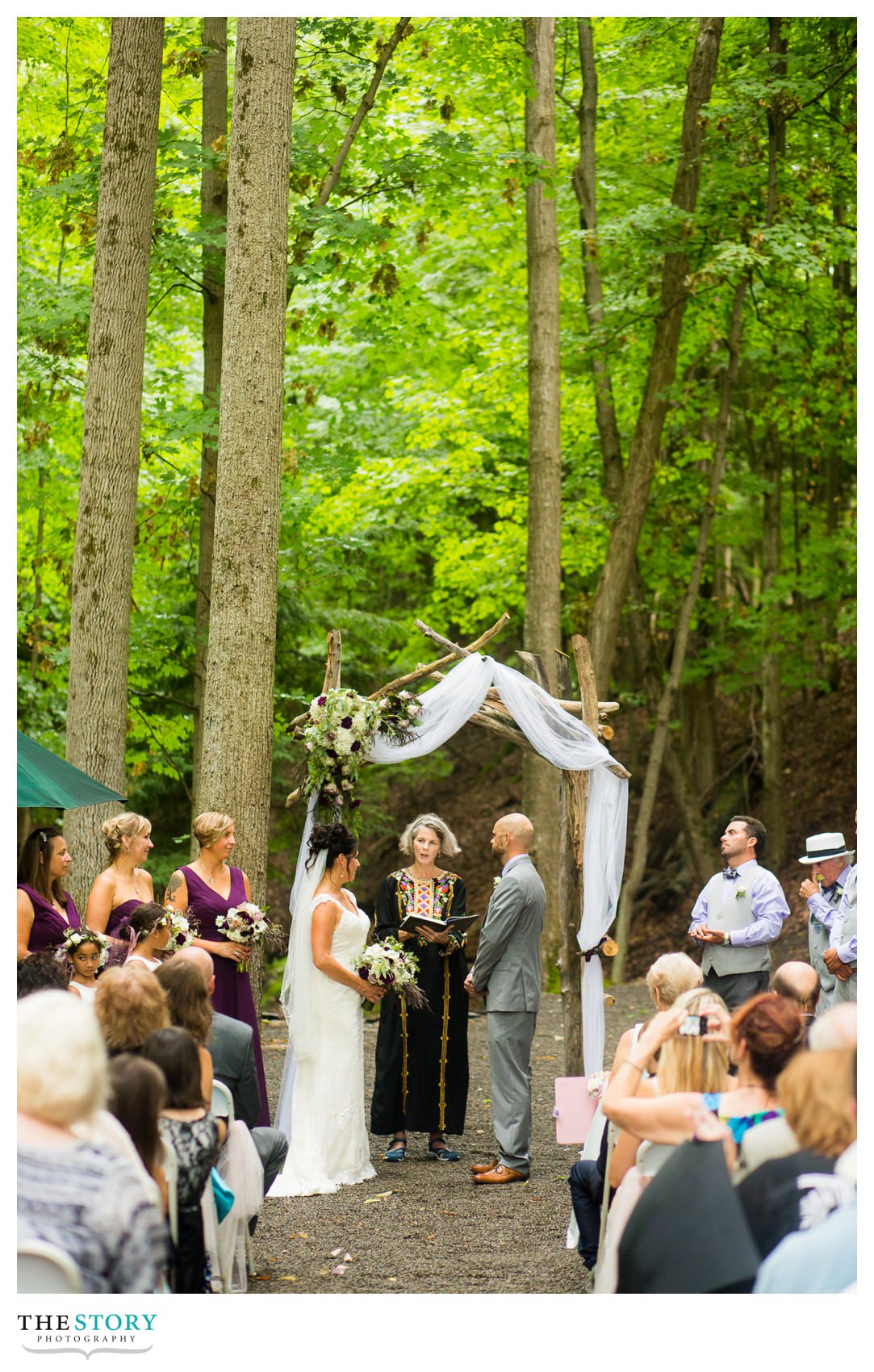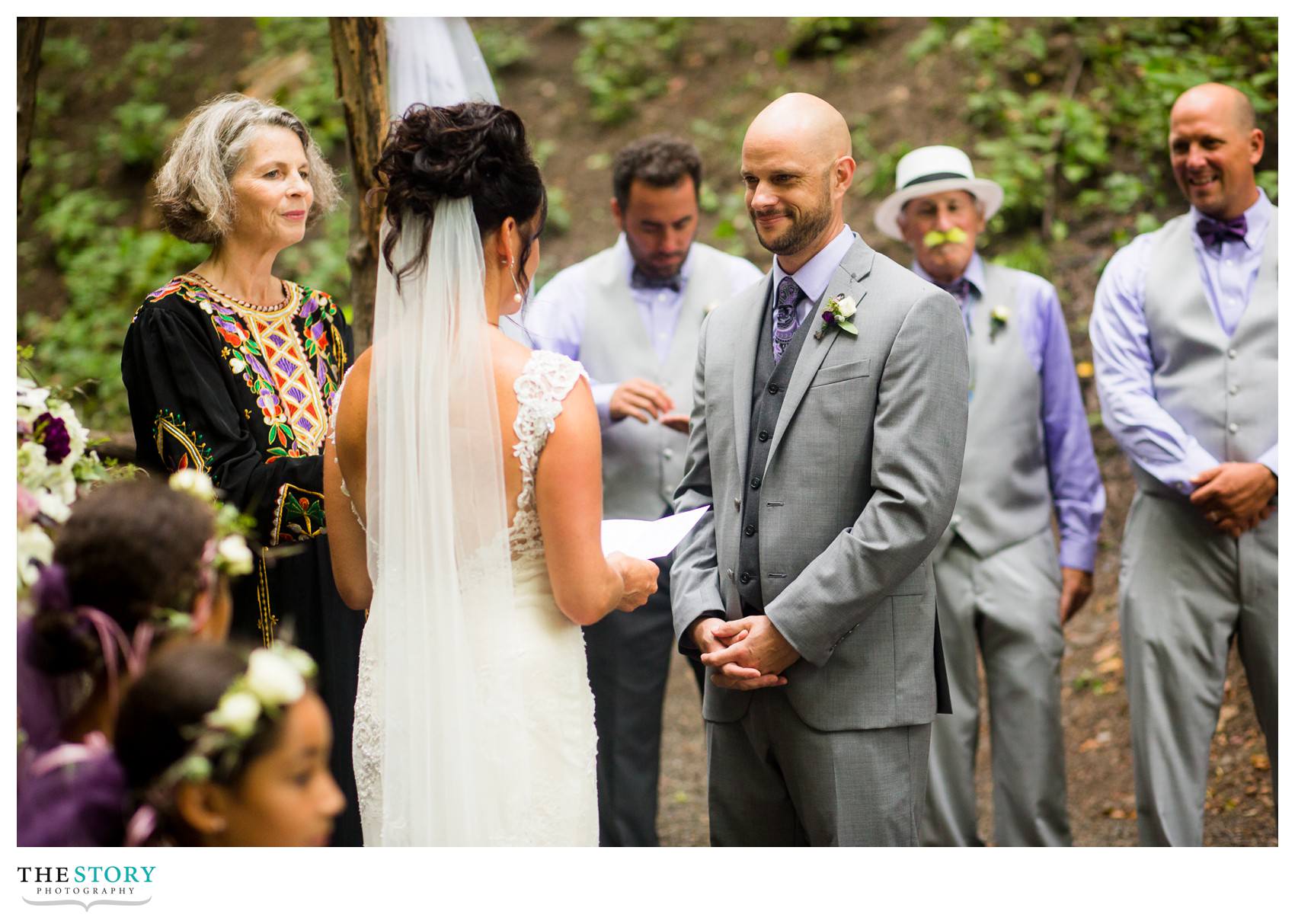 What a beautiful and special connection to nature in this unique place for an outdoor wedding ceremony in Ithaca!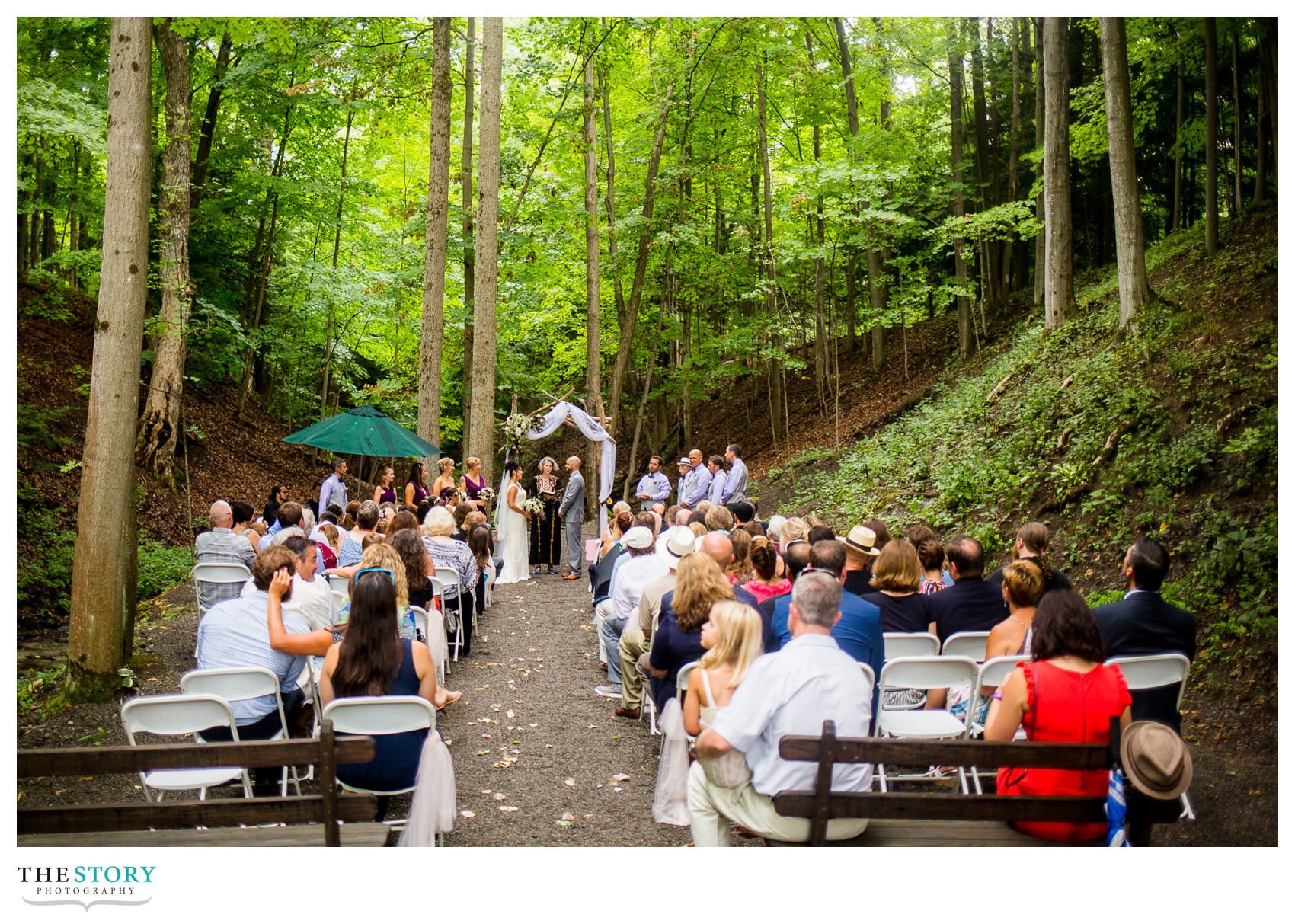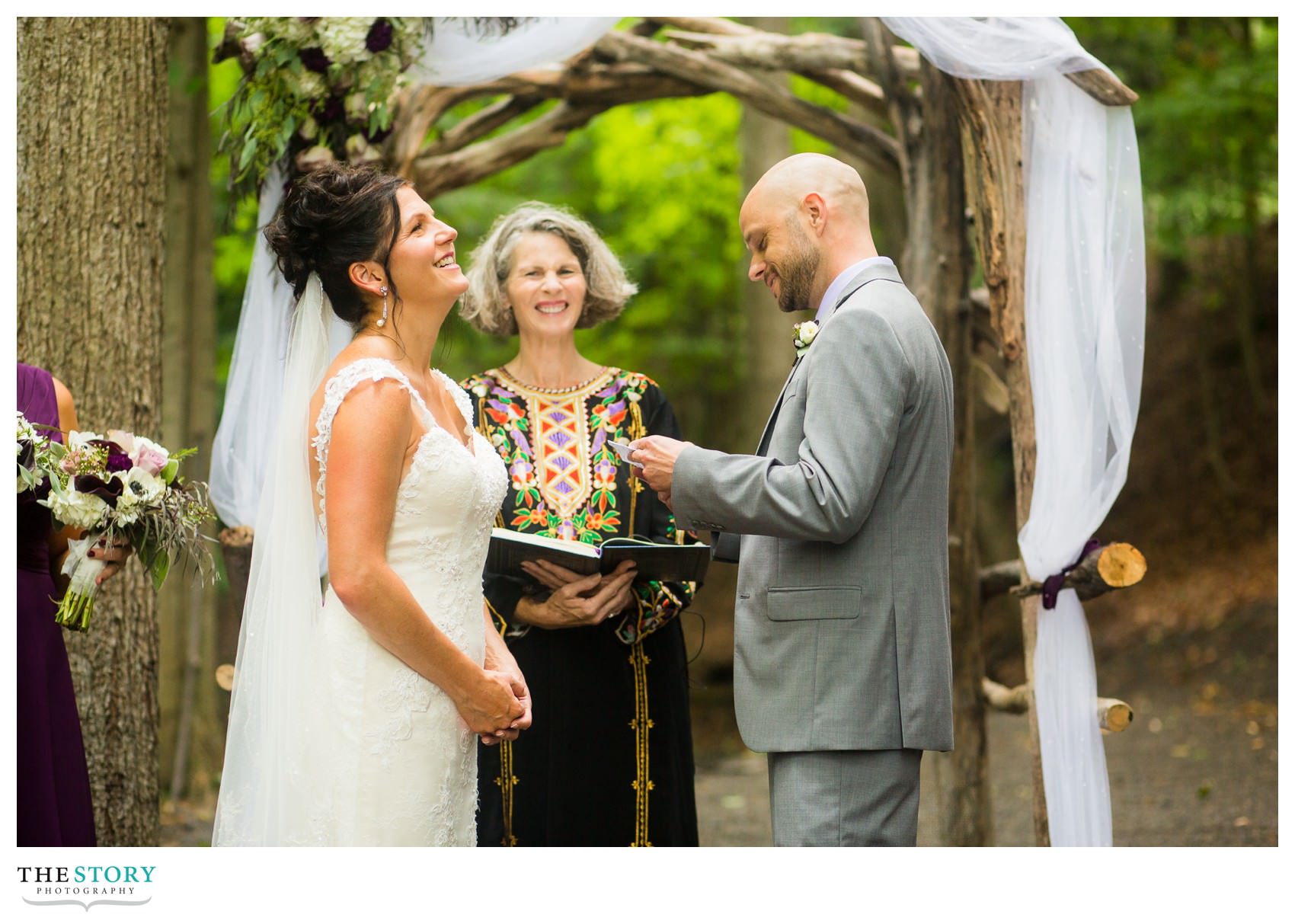 In one of my favorite moments from the day, below, Dan recites his vows to Amy and included a special section where he vowed to take care of Amy's dogs!  So, Amy turned to her dogs who were a part of the ceremony, and gave them a big thumbs up!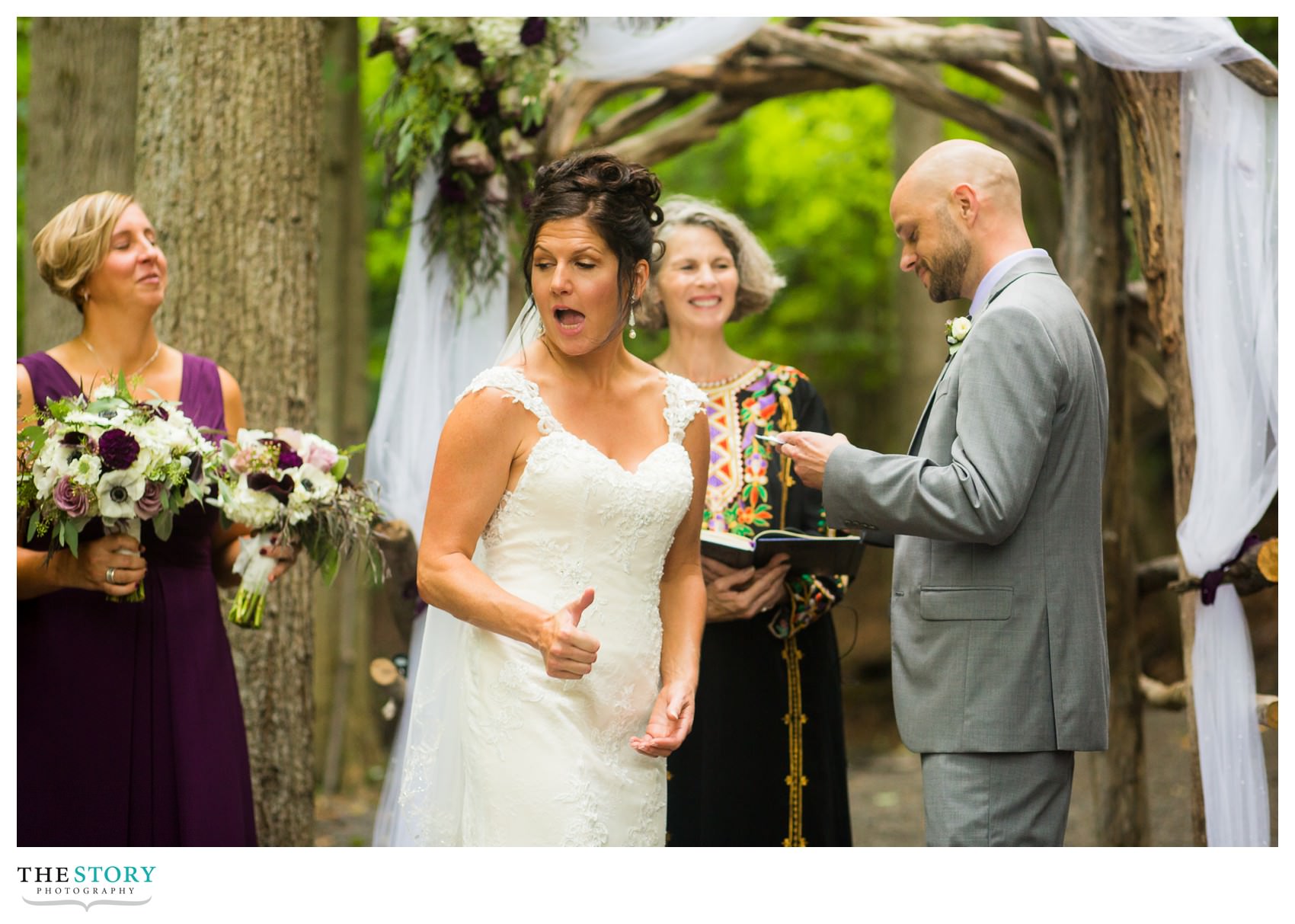 Amy's flowers were done by Dan's niece, Alicia, from Sheer Style – Wedding Florist.