Melanie and Pat each began their wedding day at Turning Stone Casino's Lodge where they got ready in their own way before the wedding ceremony on the Great Lawn behind The Lodge.  The entire group, including Melanie & Pat were so relaxed and just ready to enjoy the day!
Melanie and the women had the help of Ashley and the team from Ashley Hansen's Beauty Nation on hair and makeup! Ashley's team did such a wonderful job and they were finished ahead of schedule!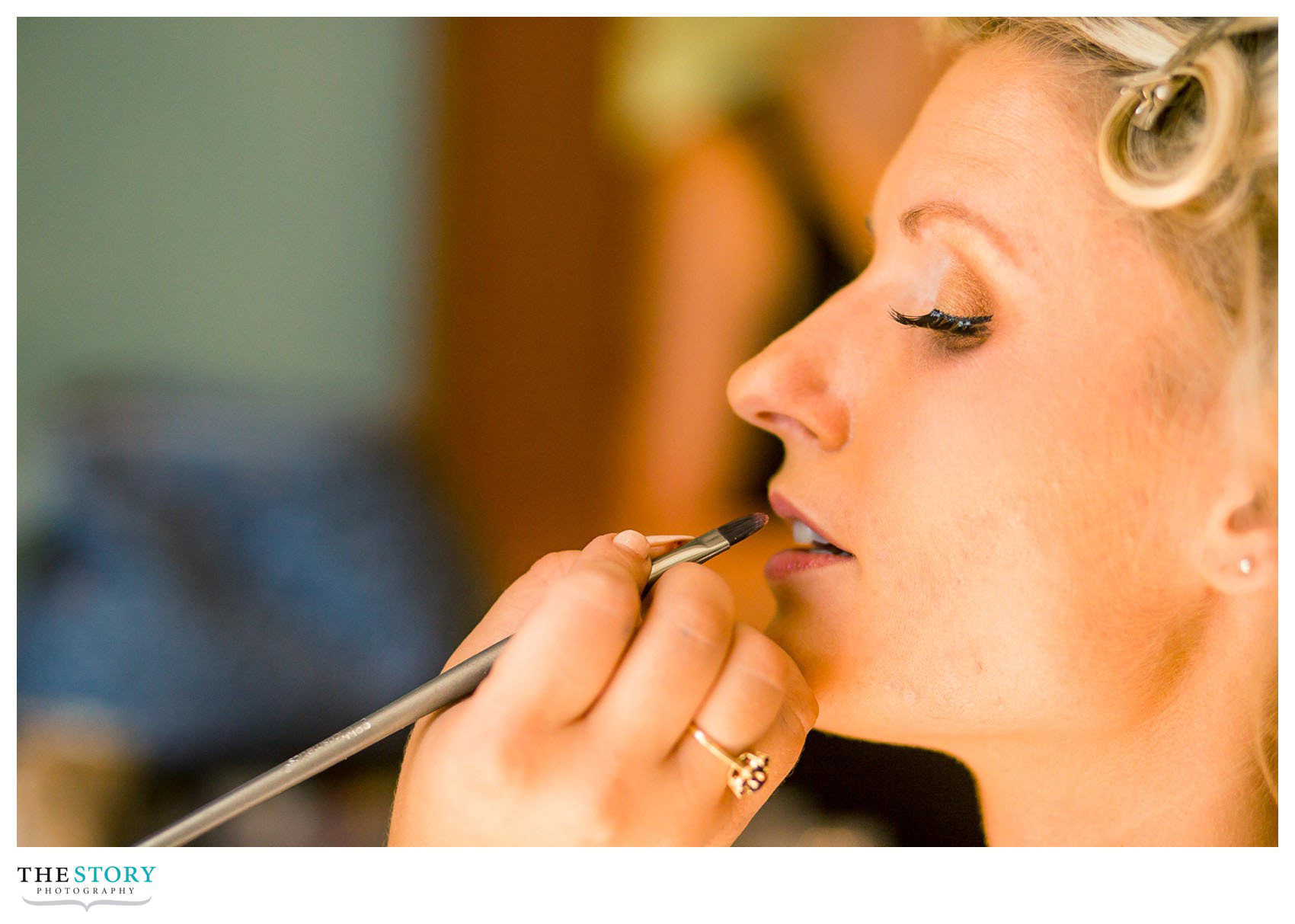 The pride in the eyes of Melanie's mother couldn't be any more apparent!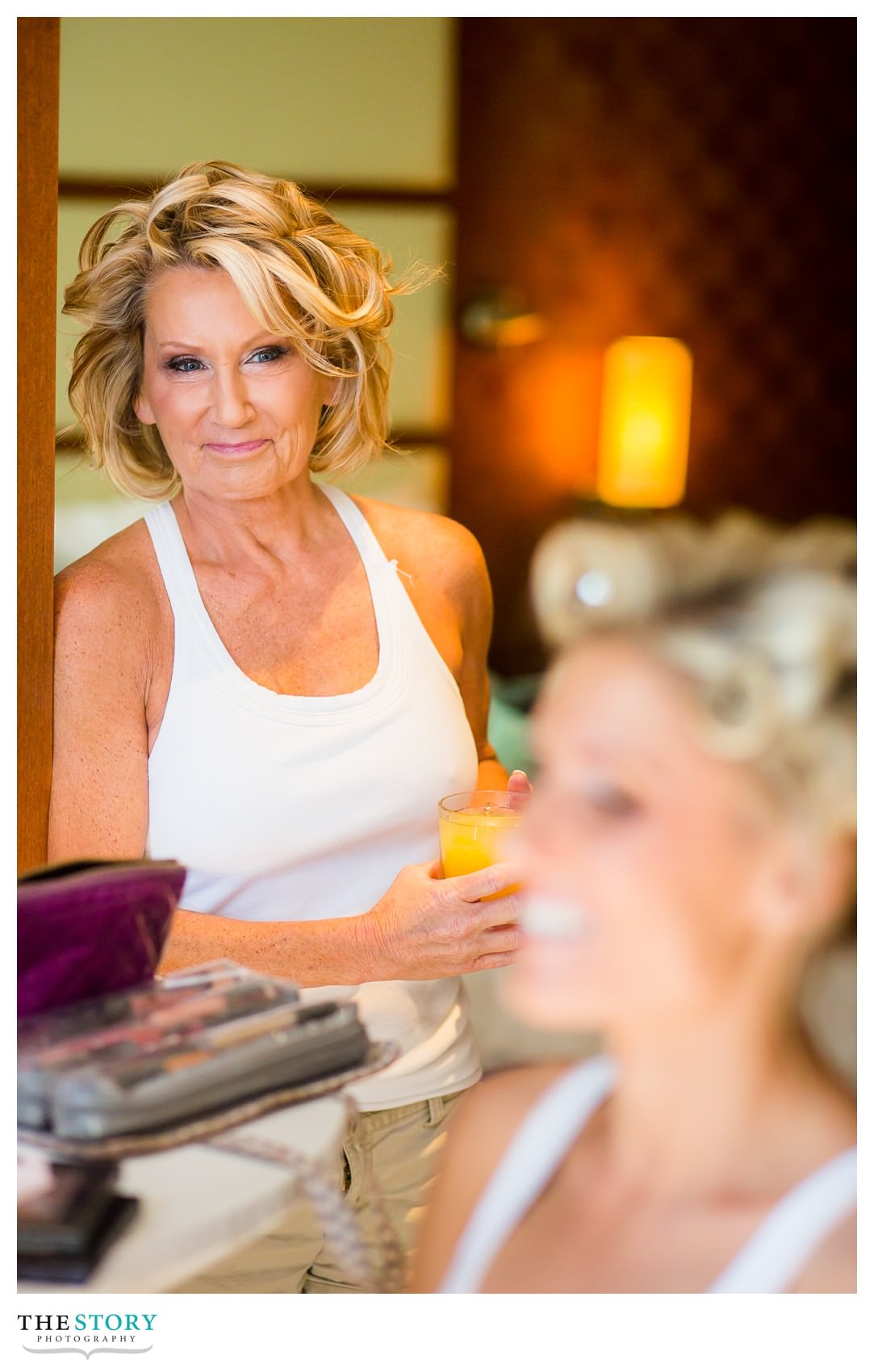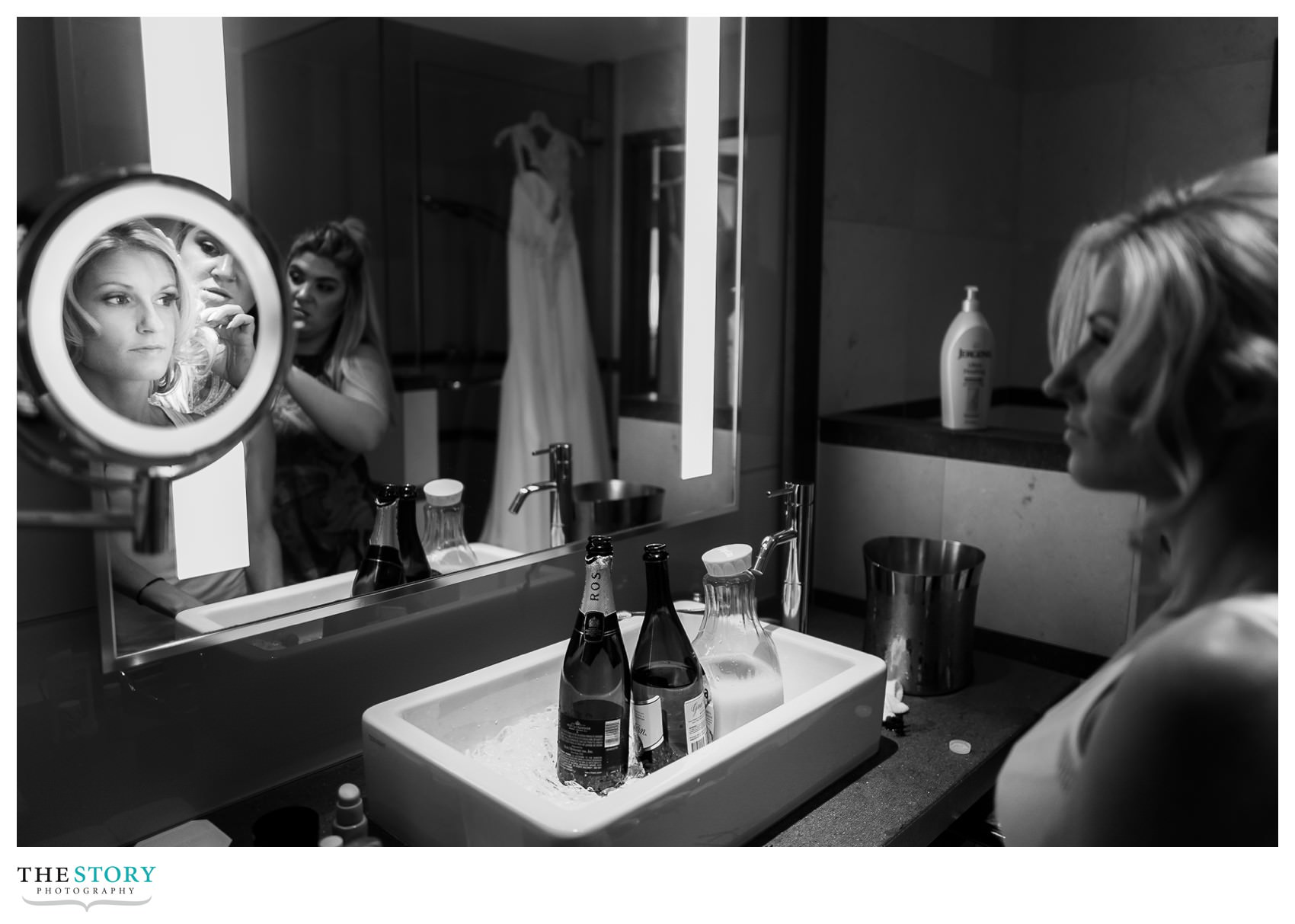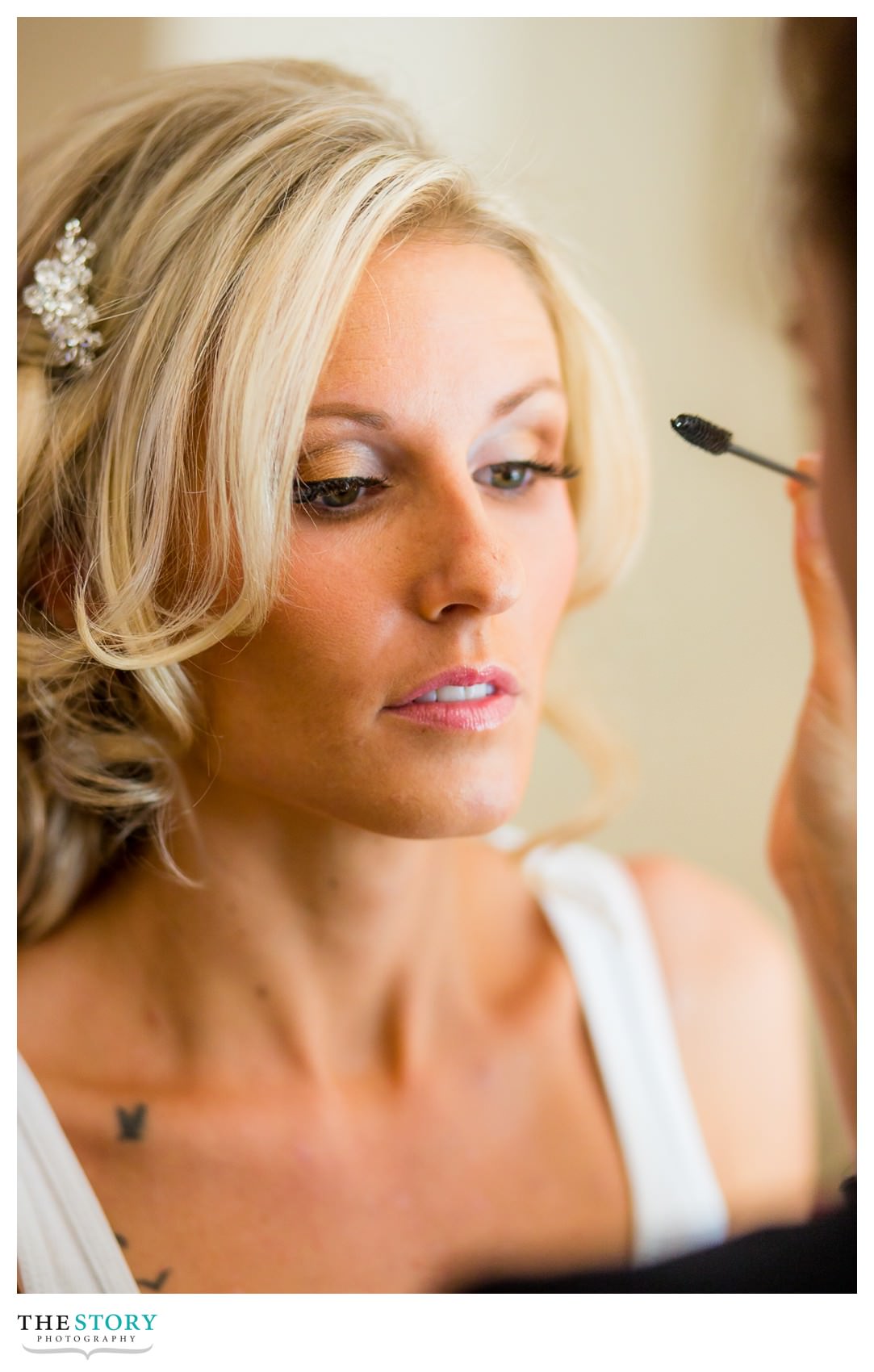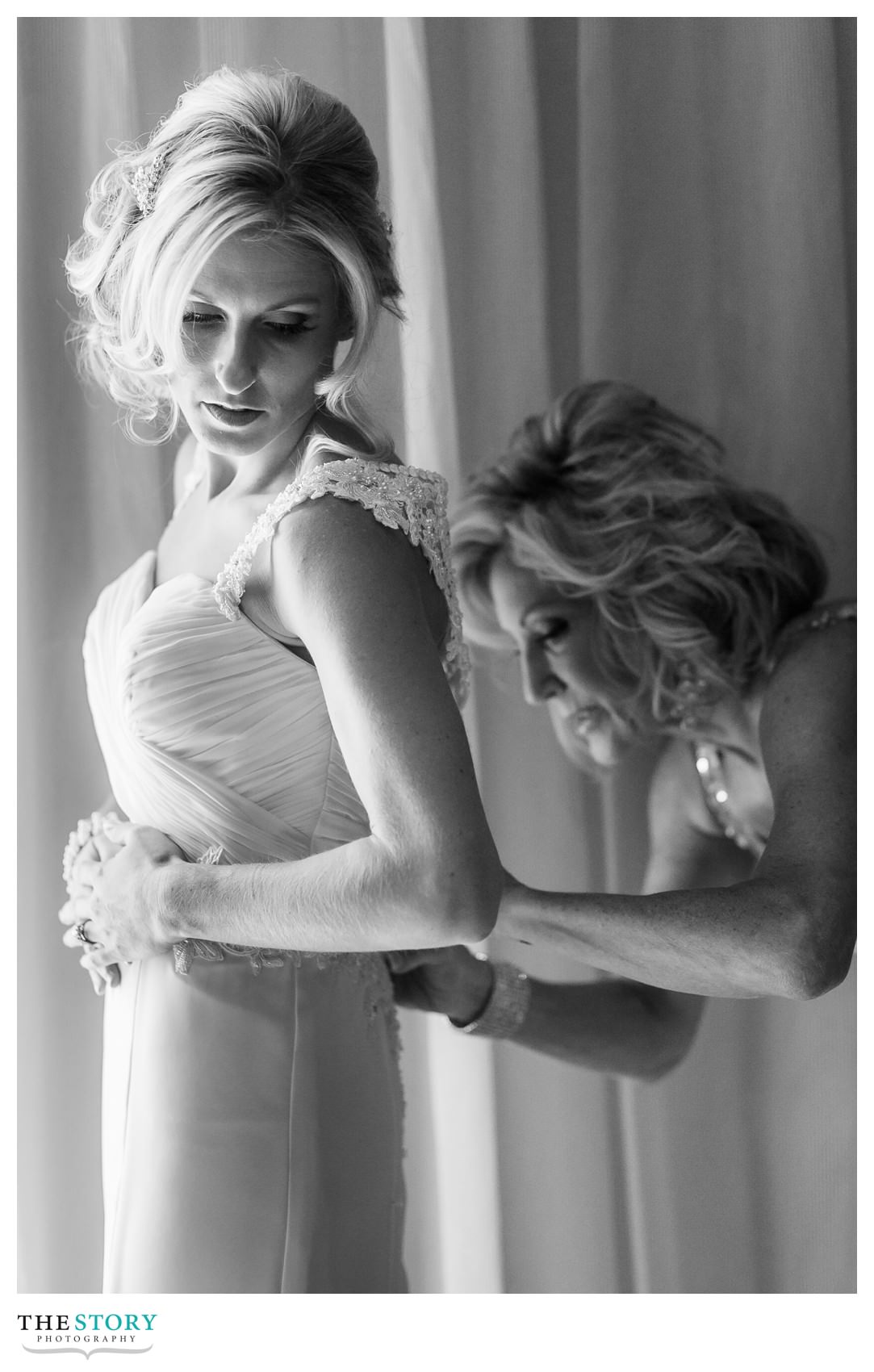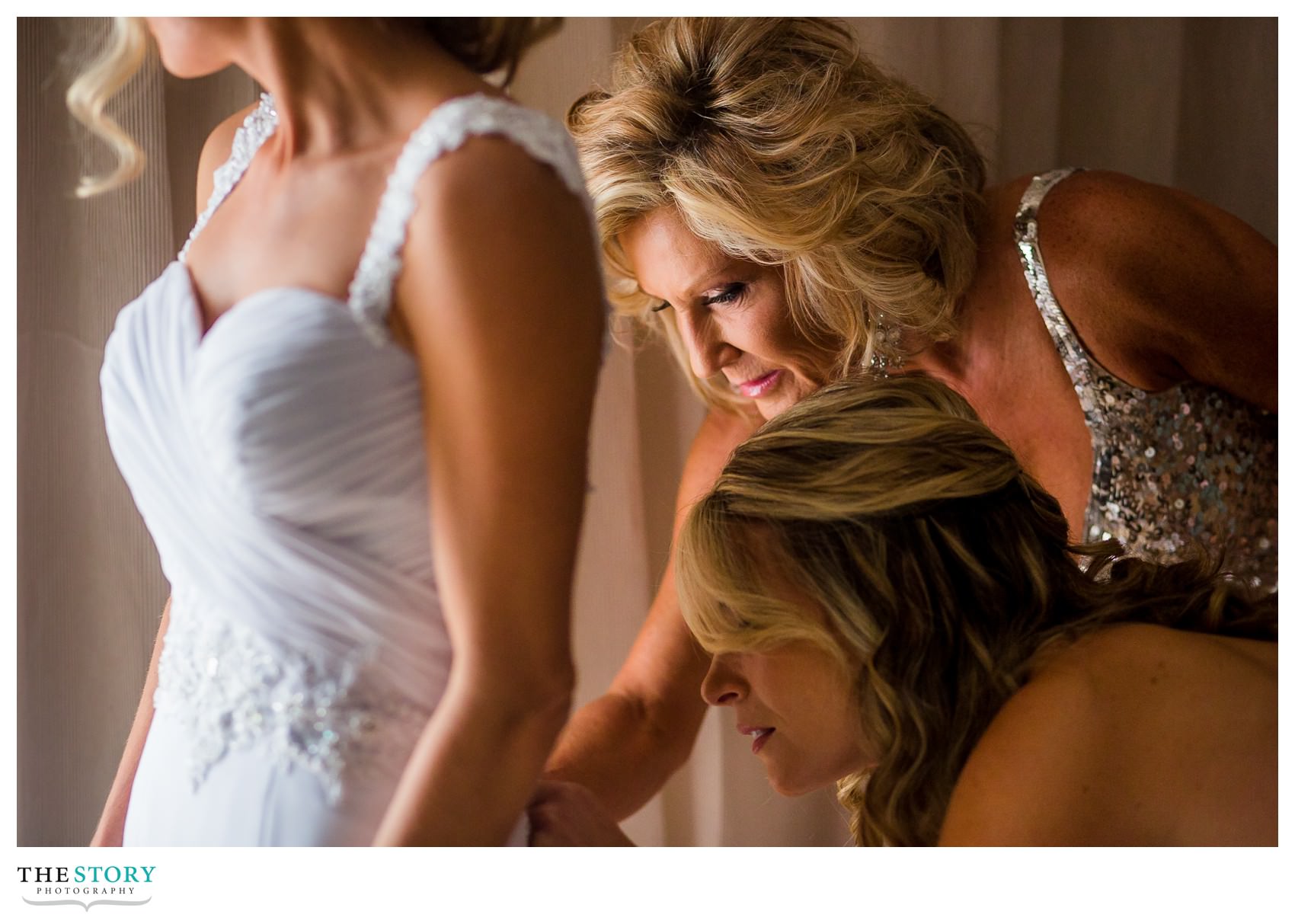 What a moment between father and daughter on the wedding day and thank goodness for good makeup!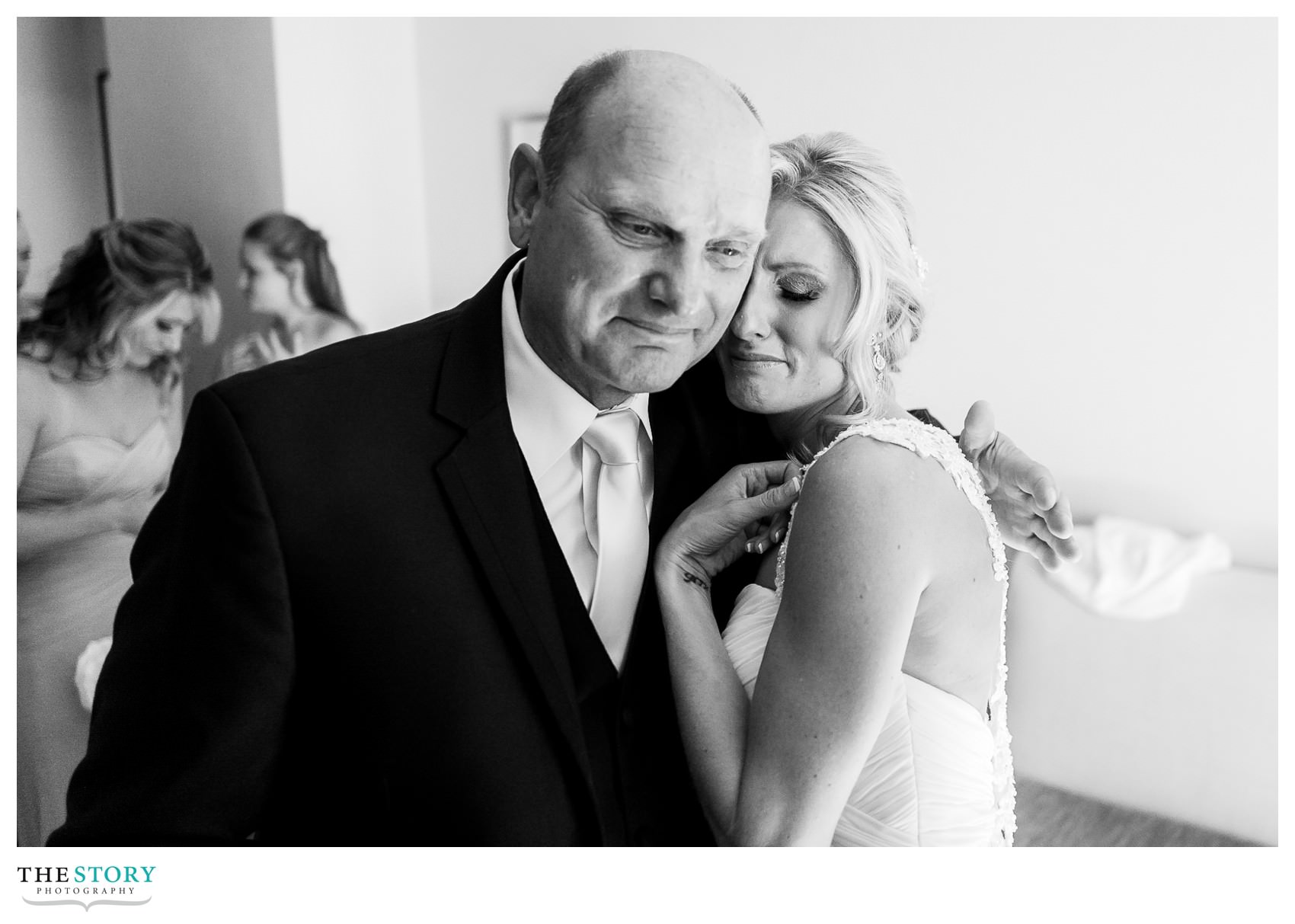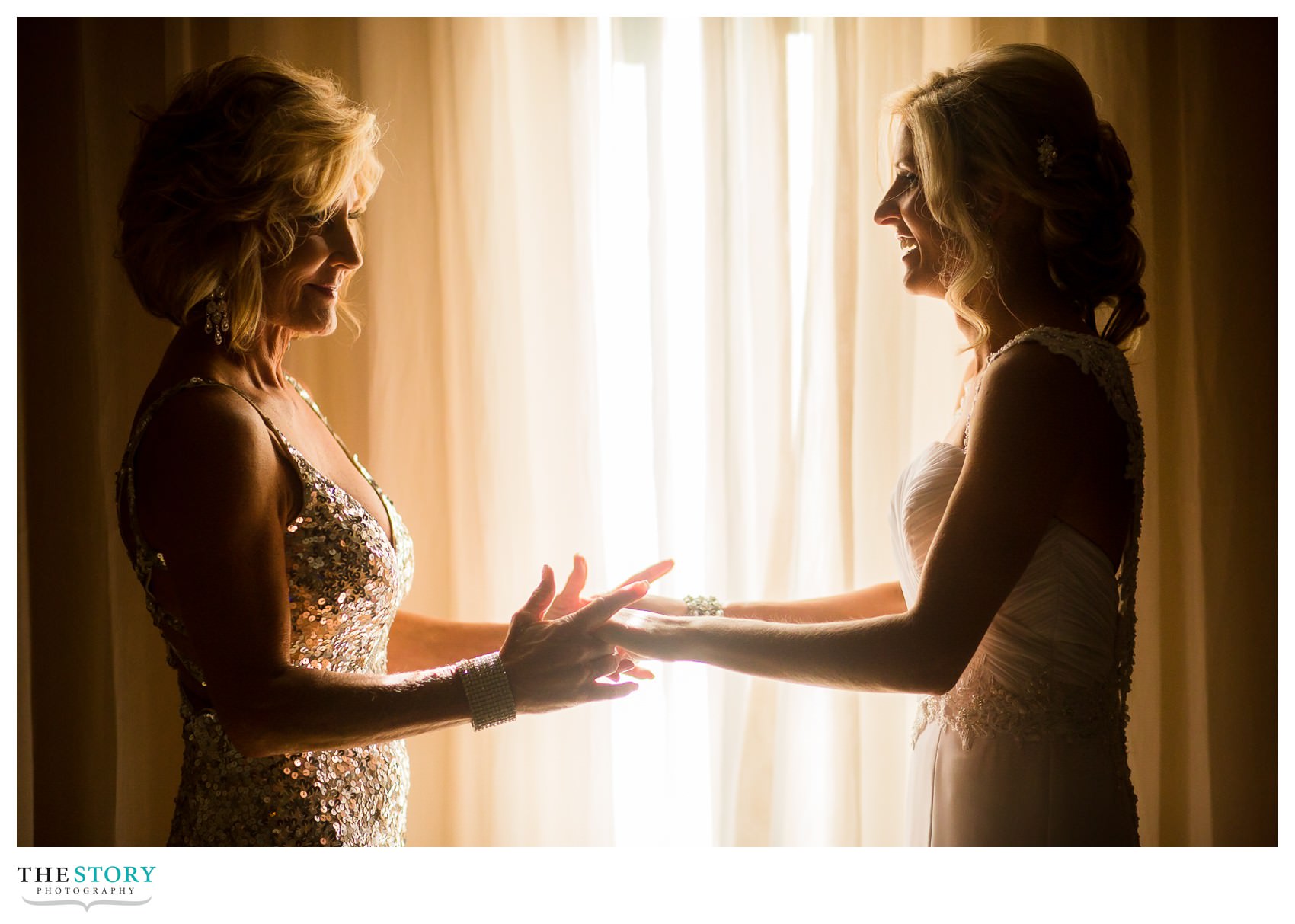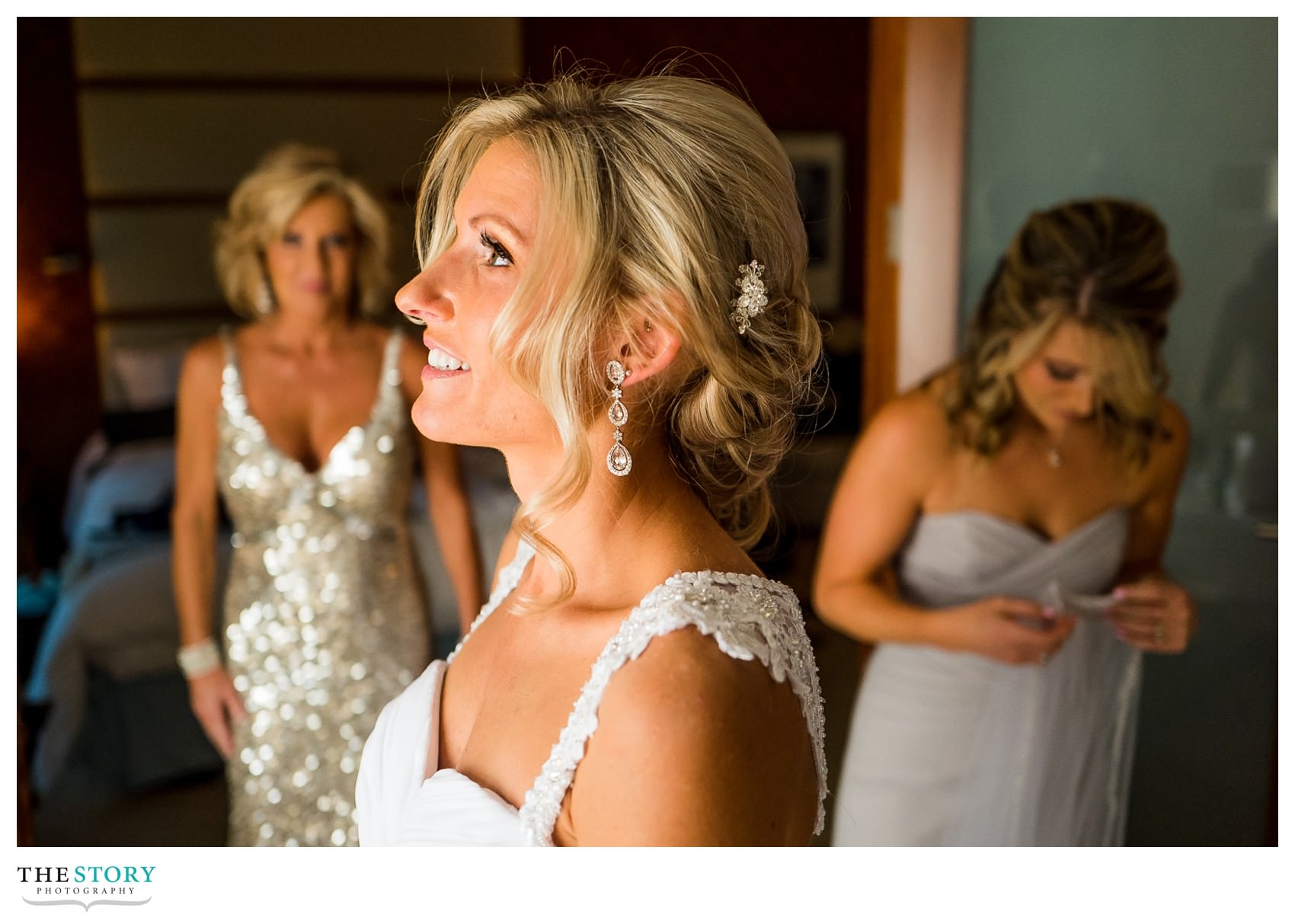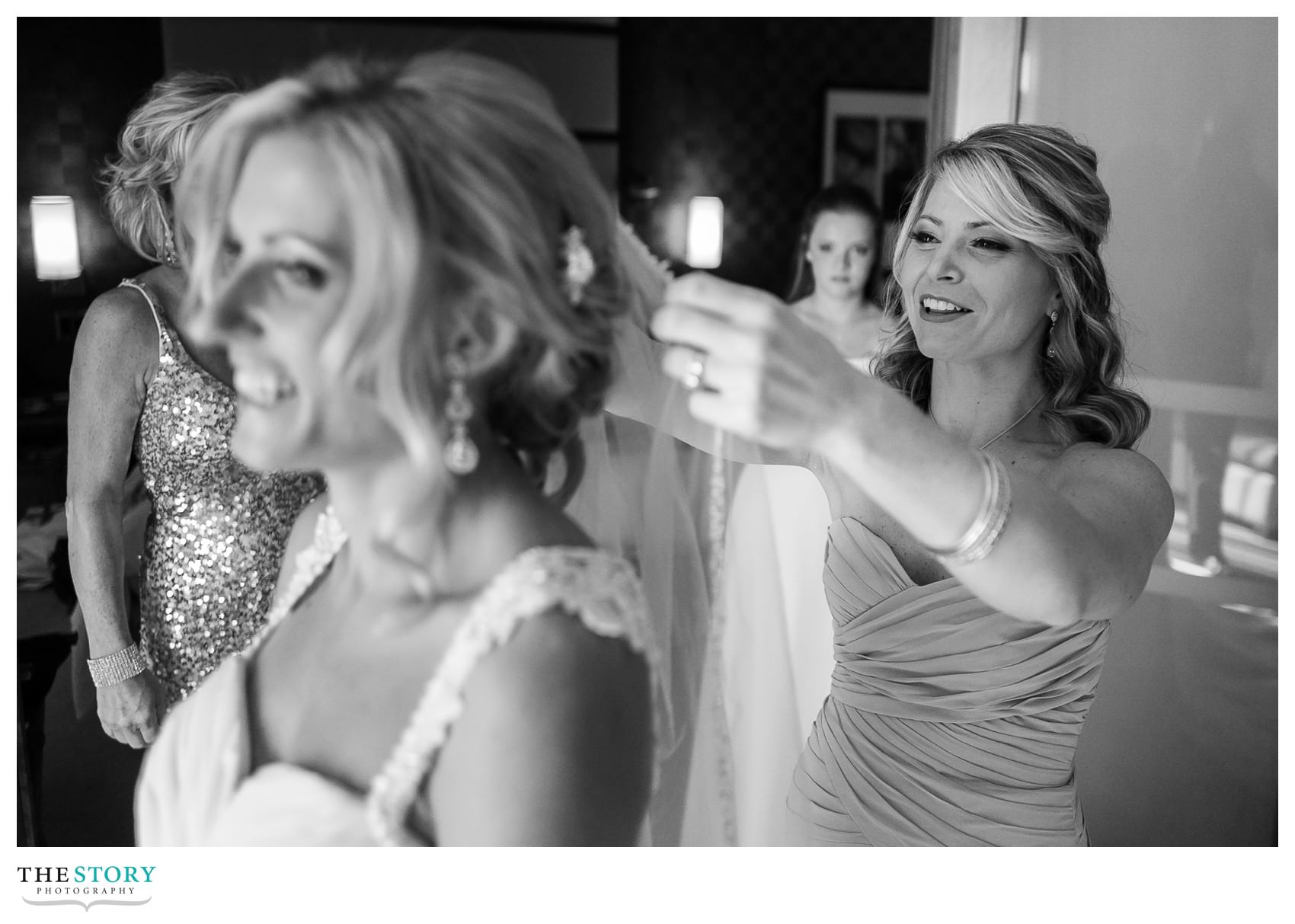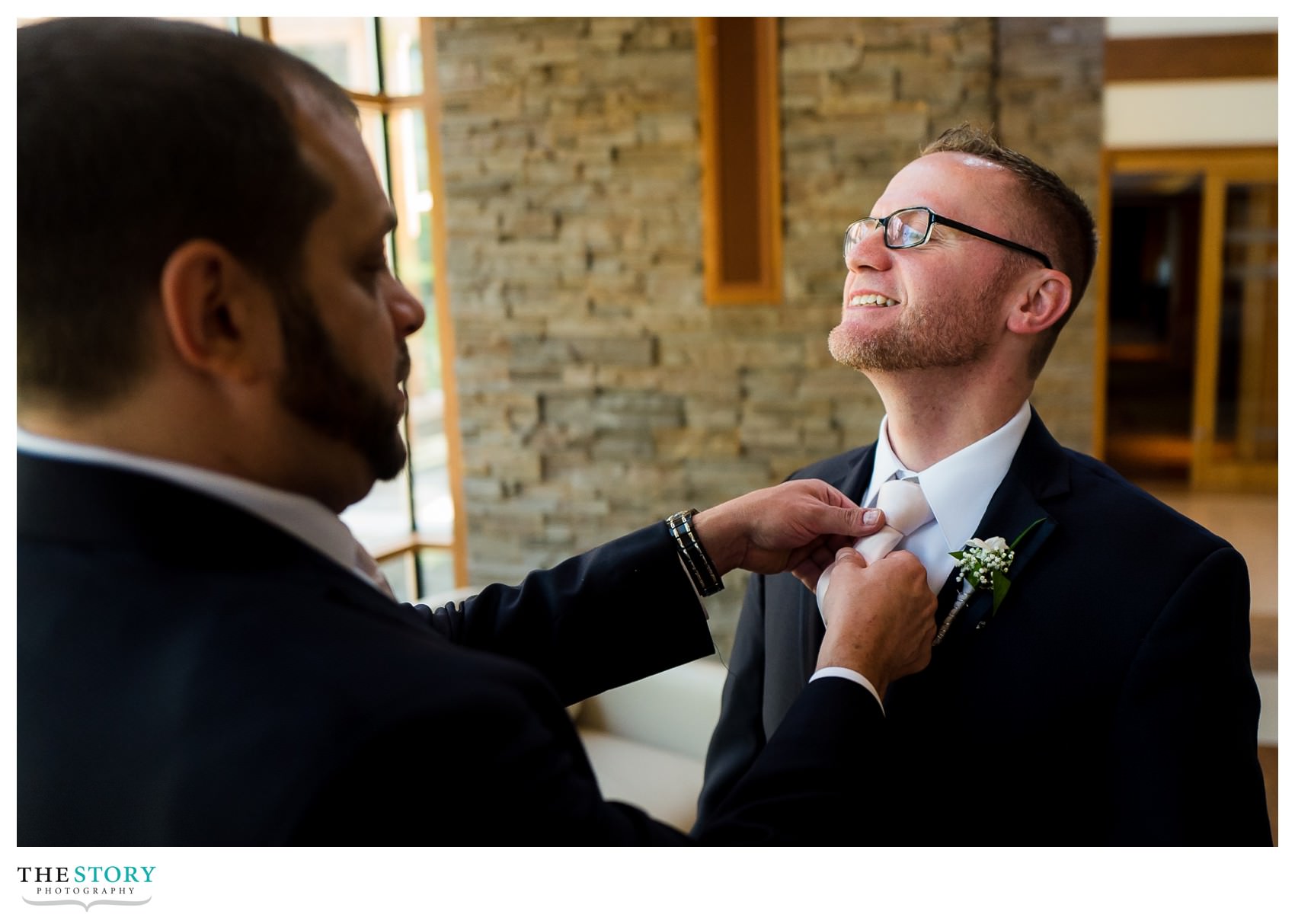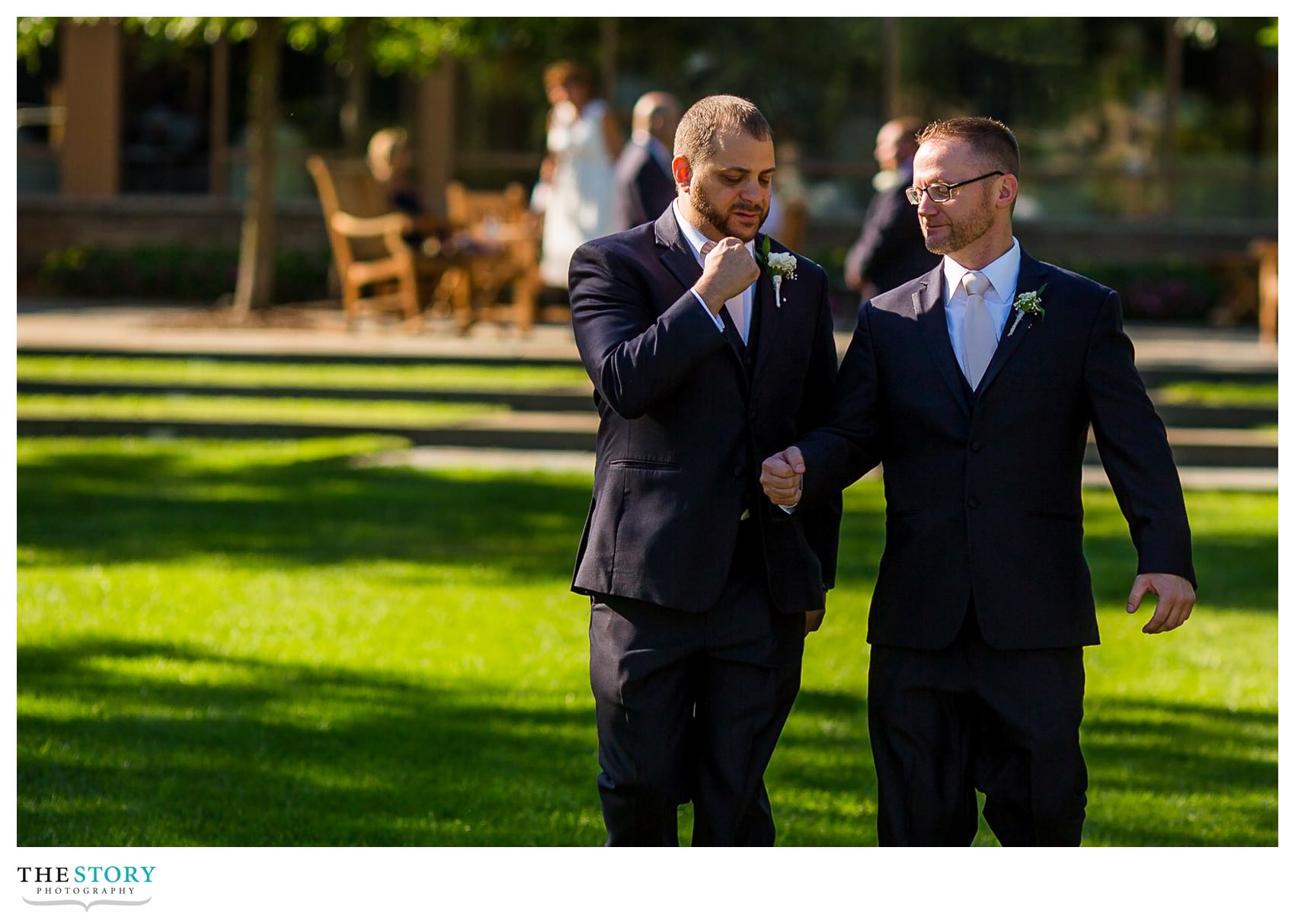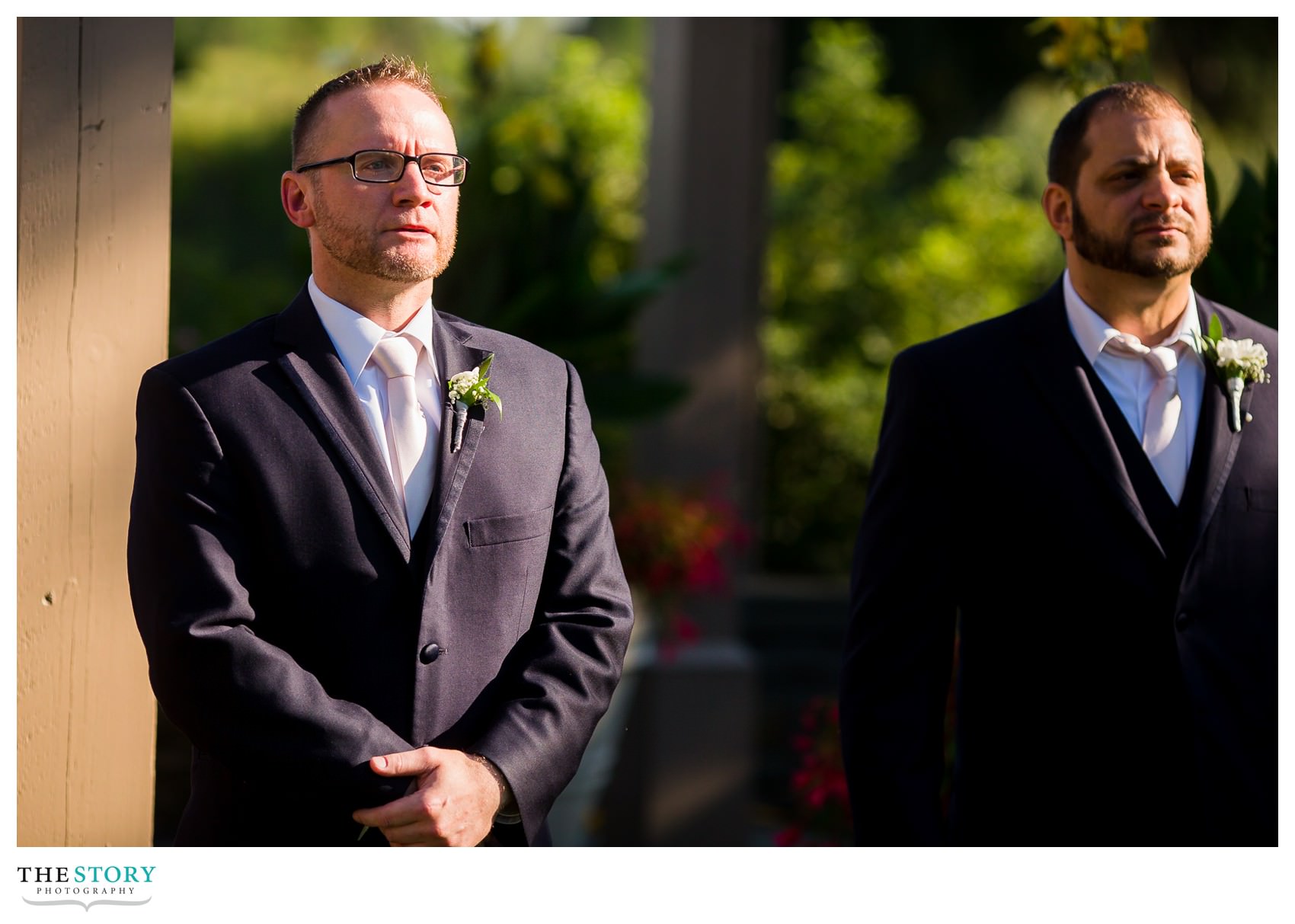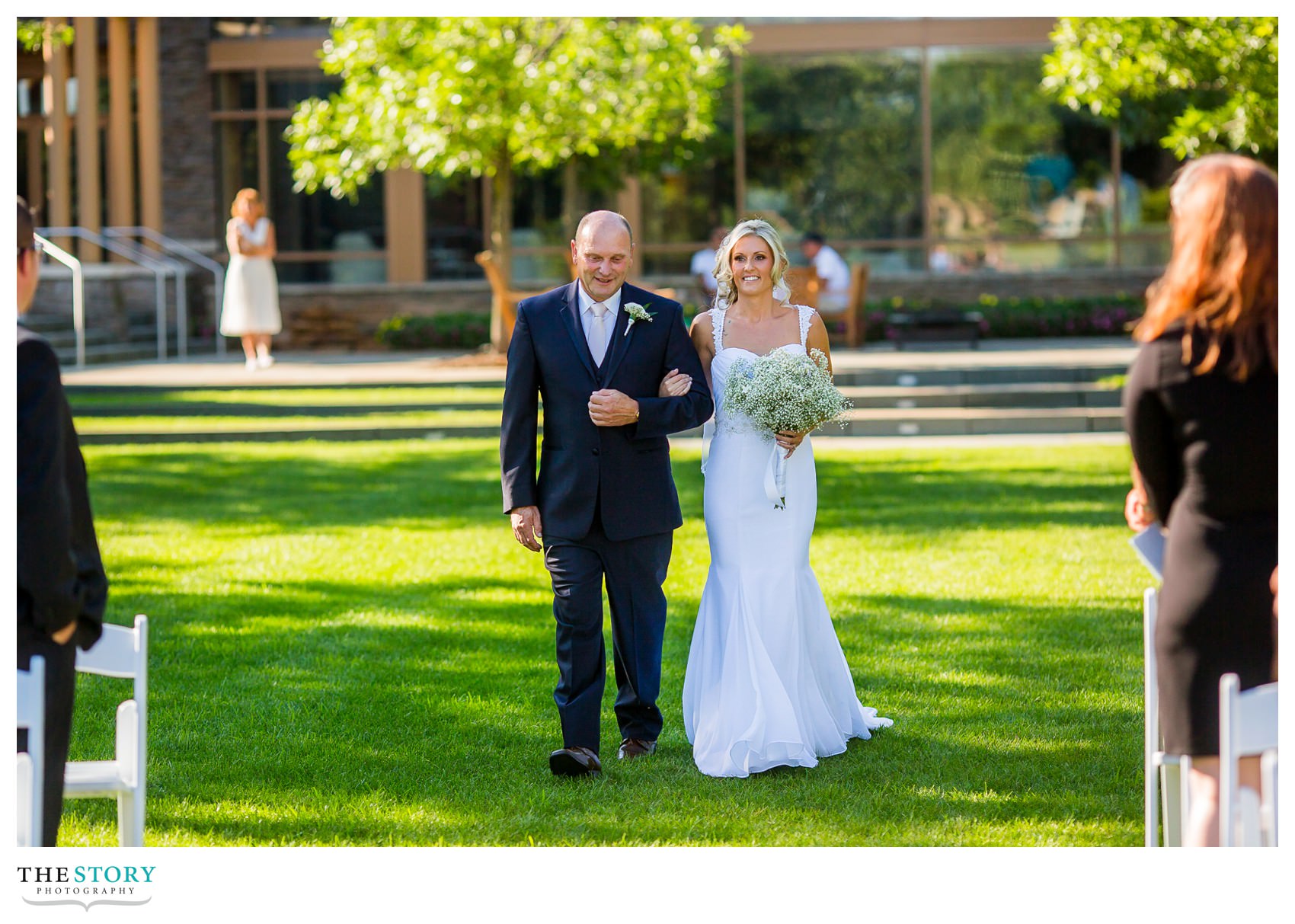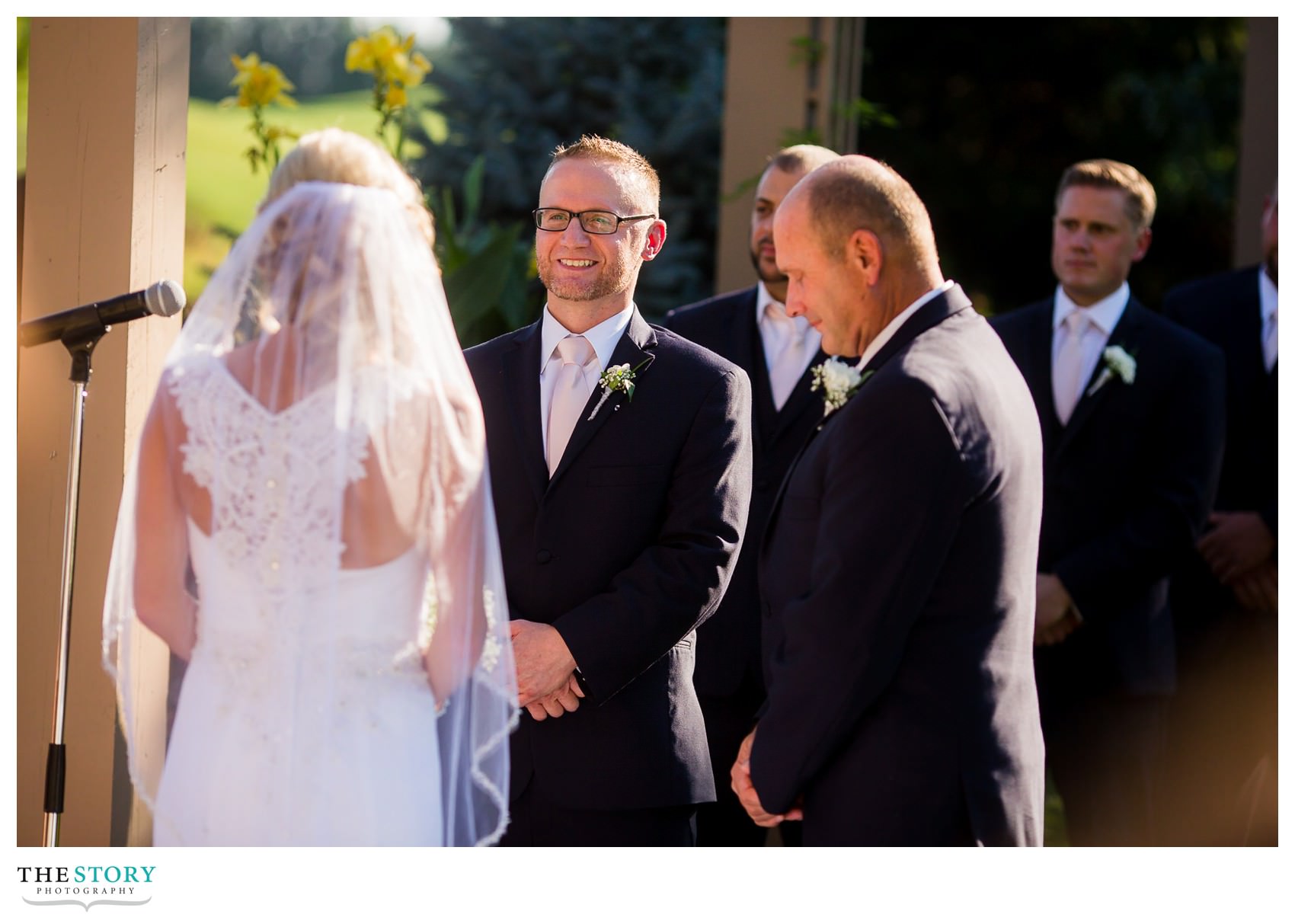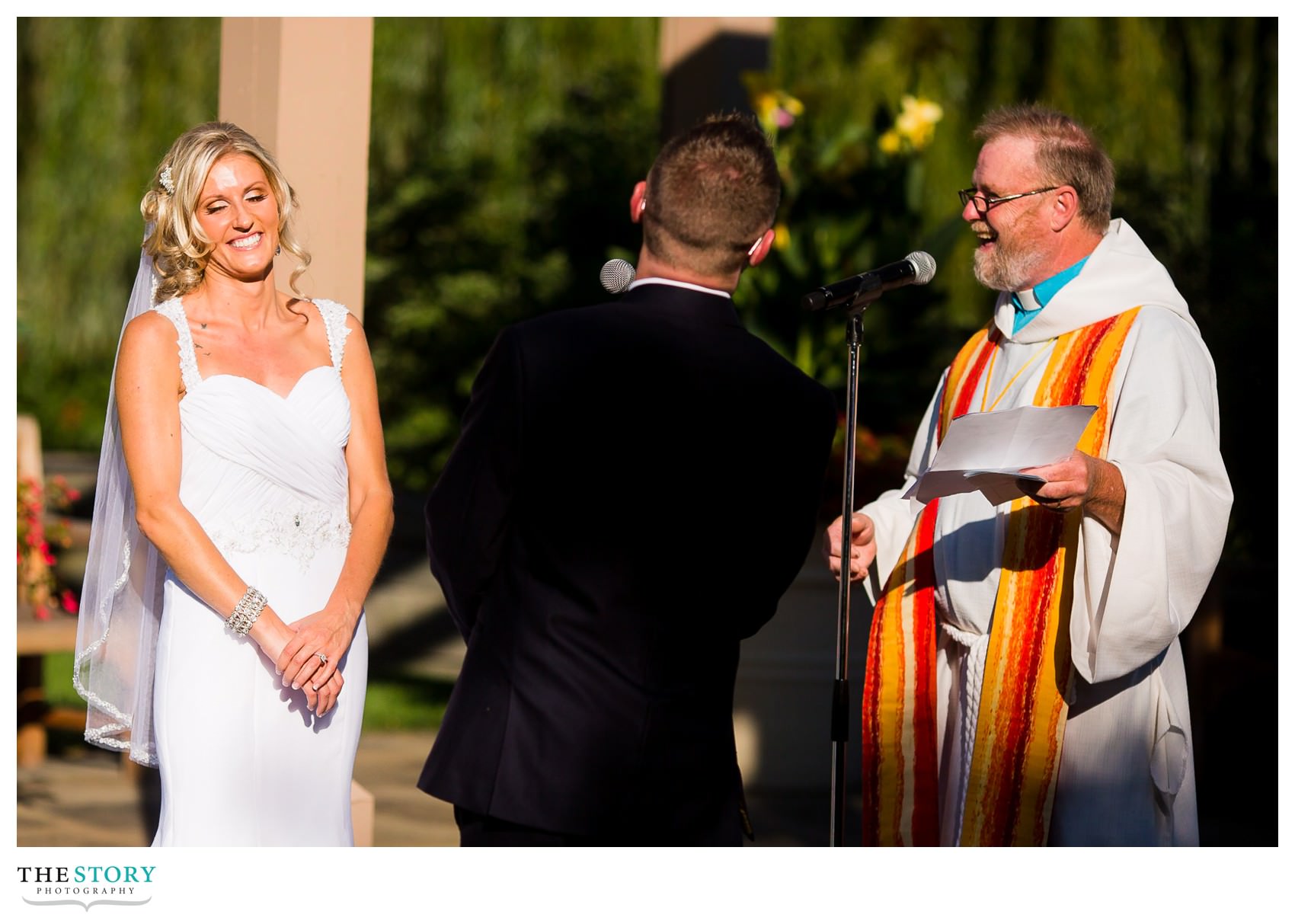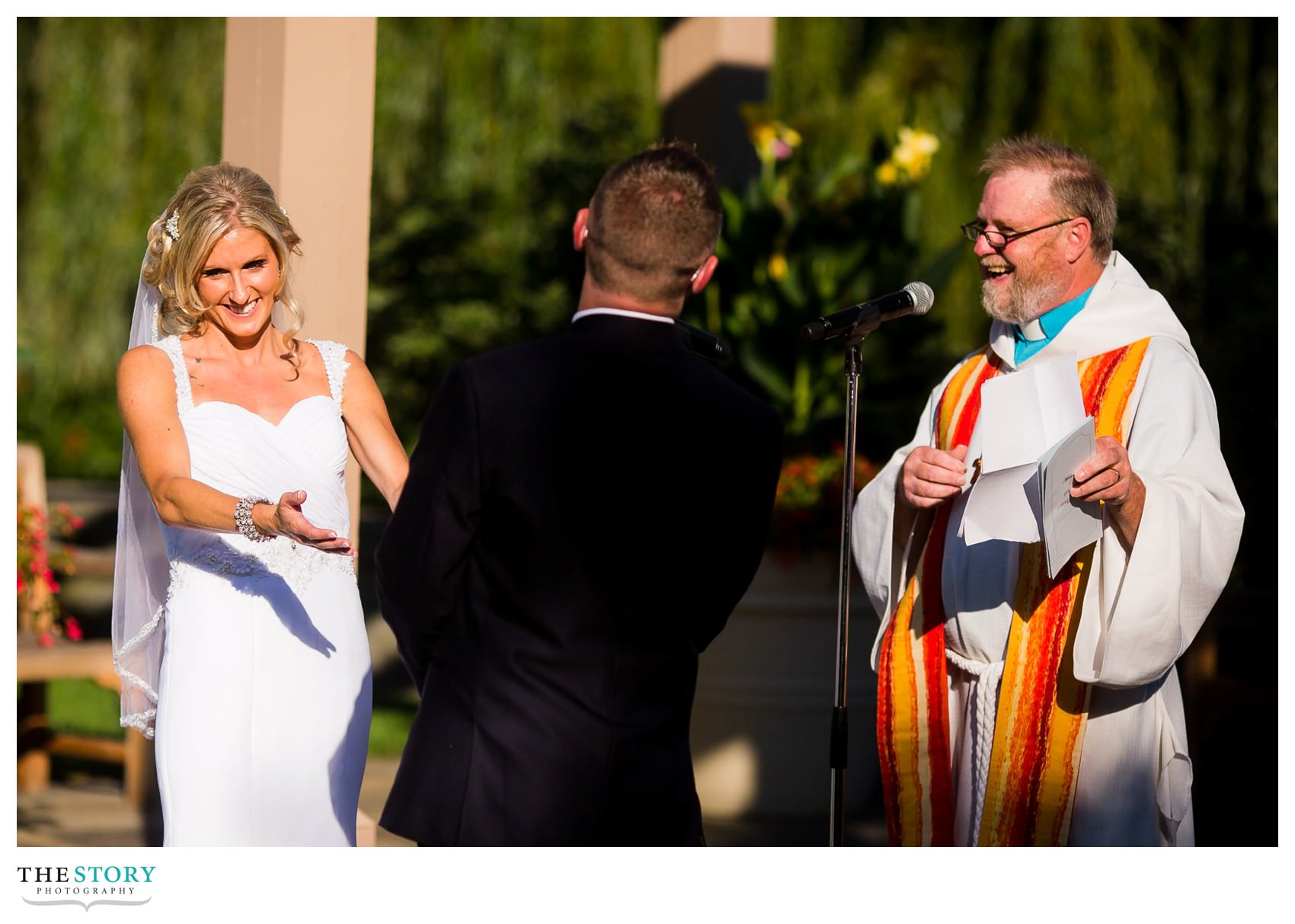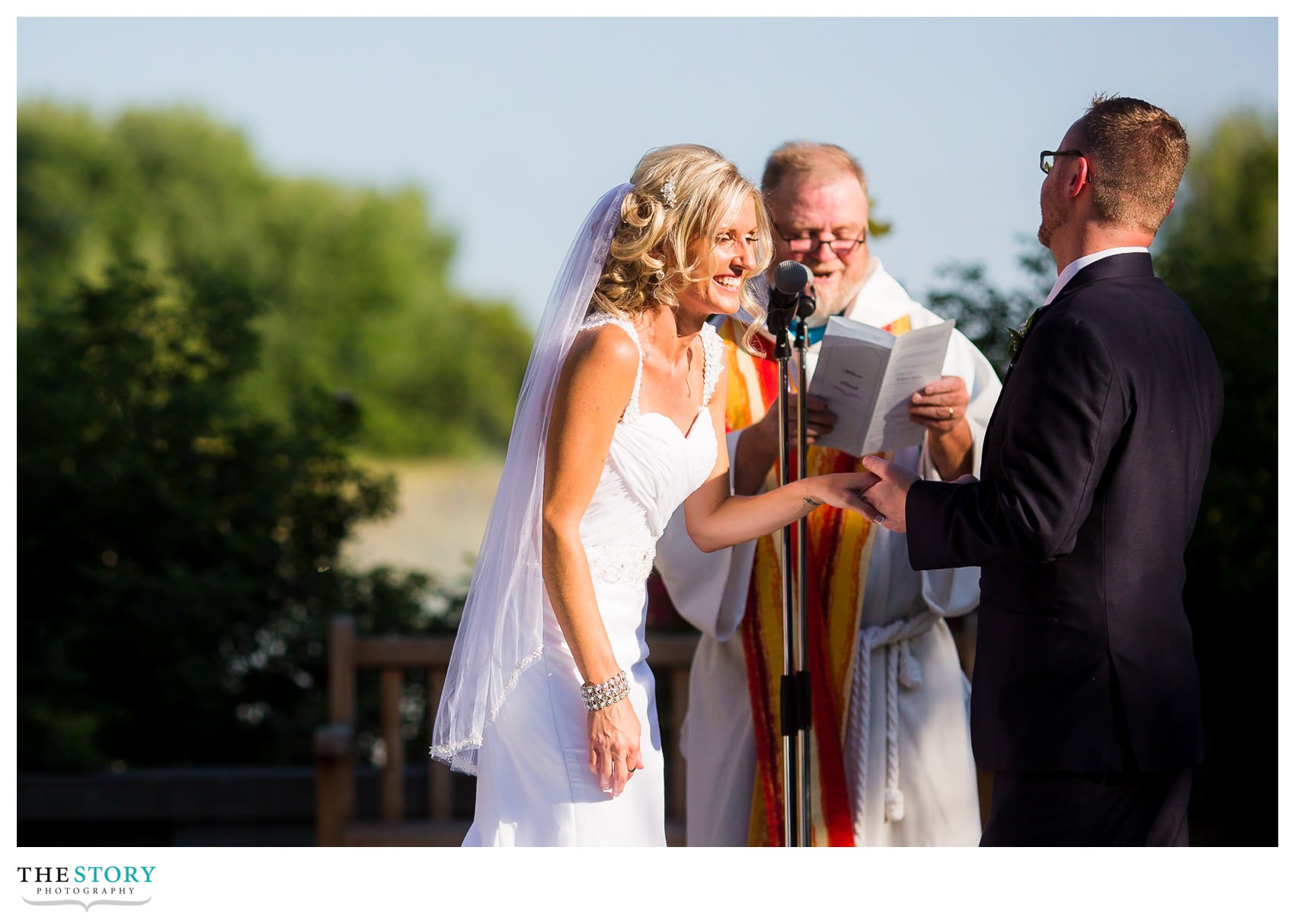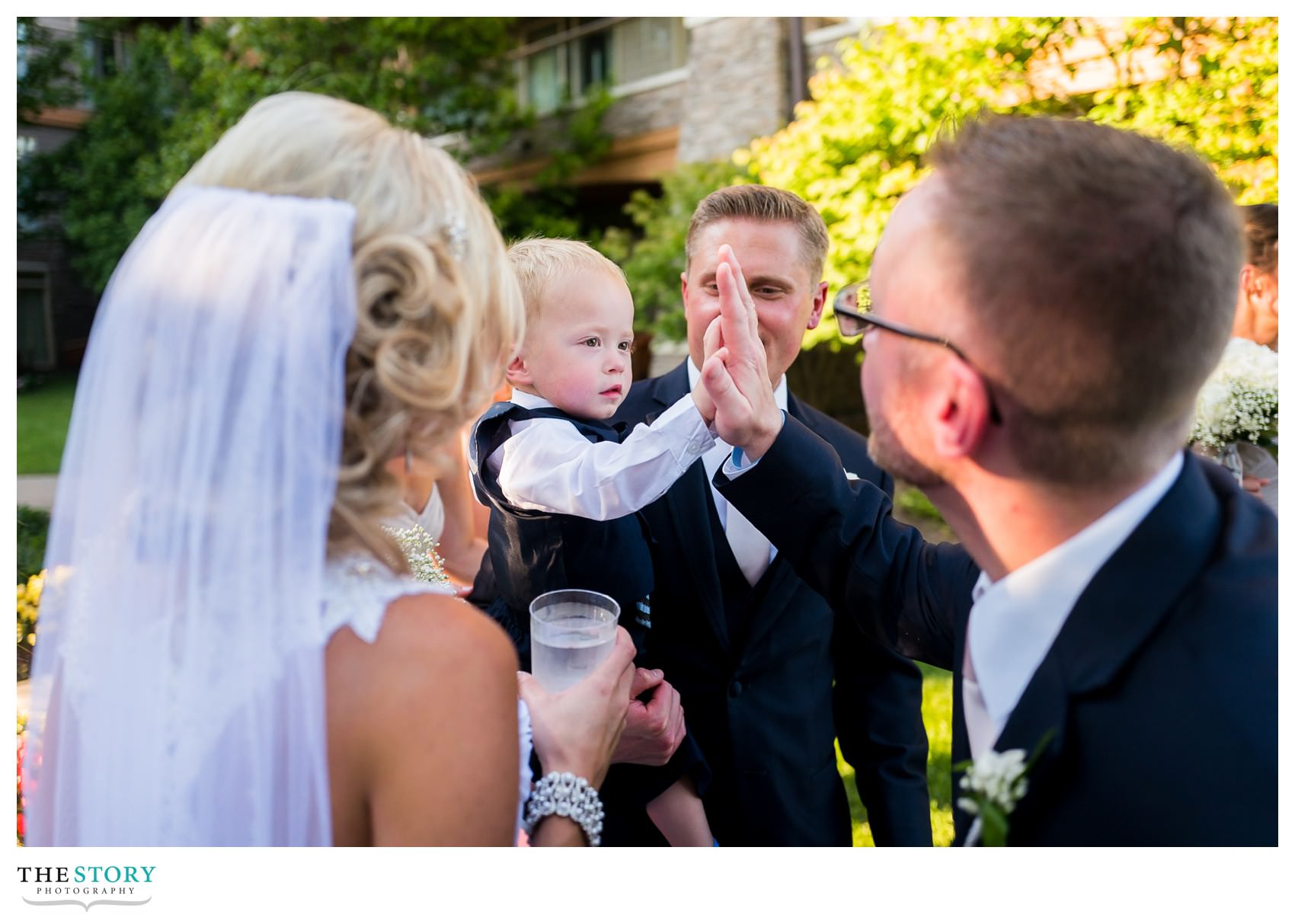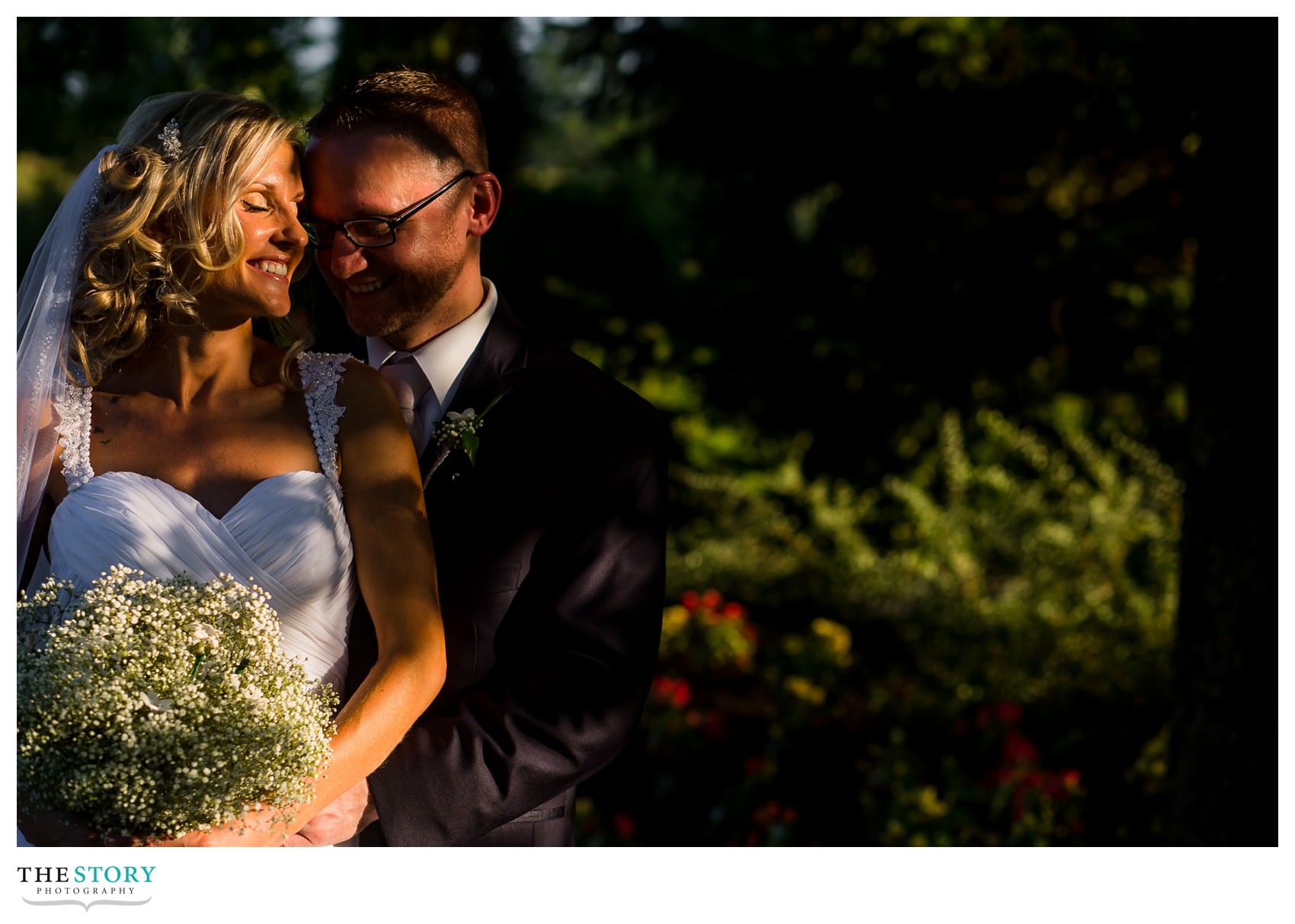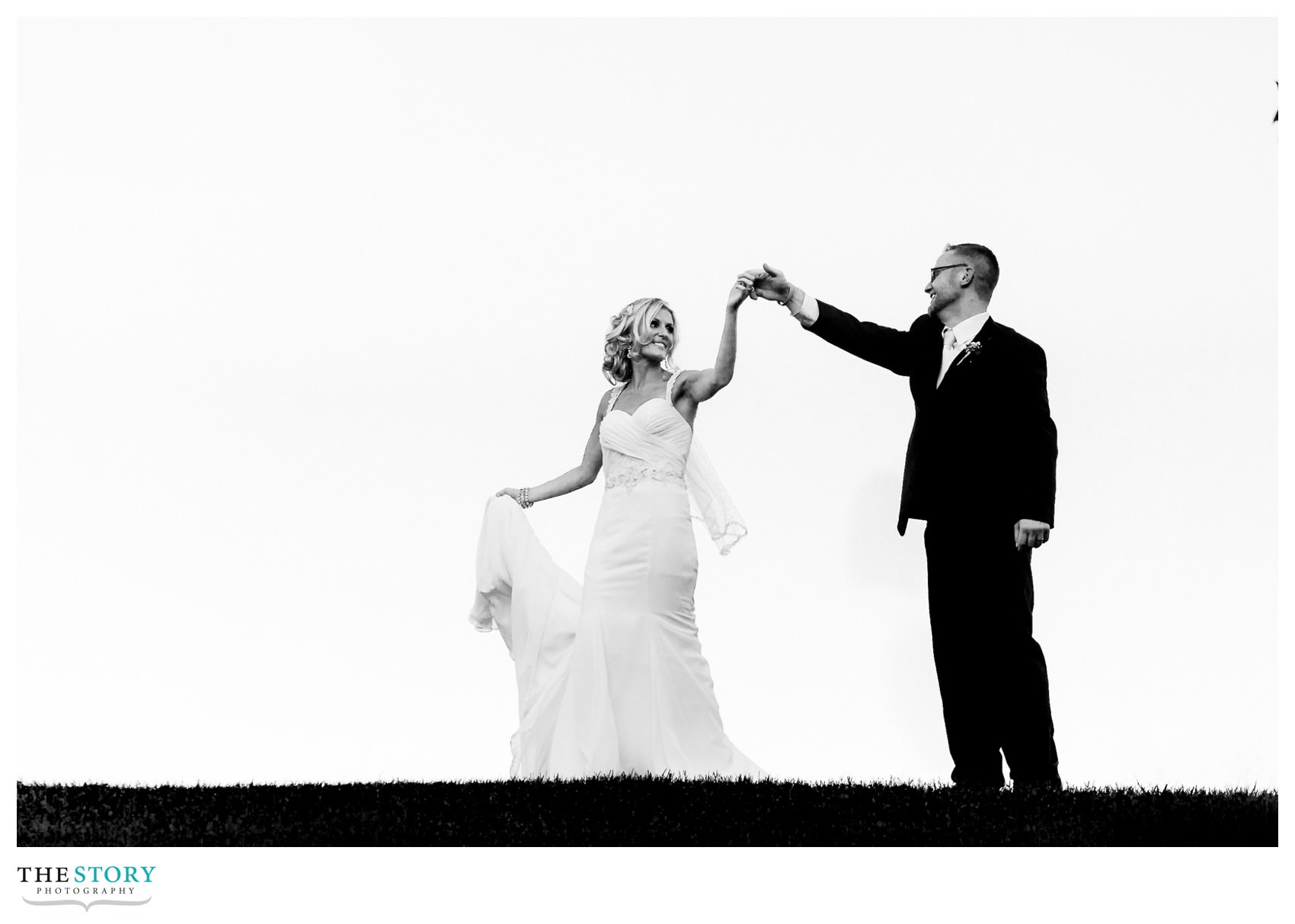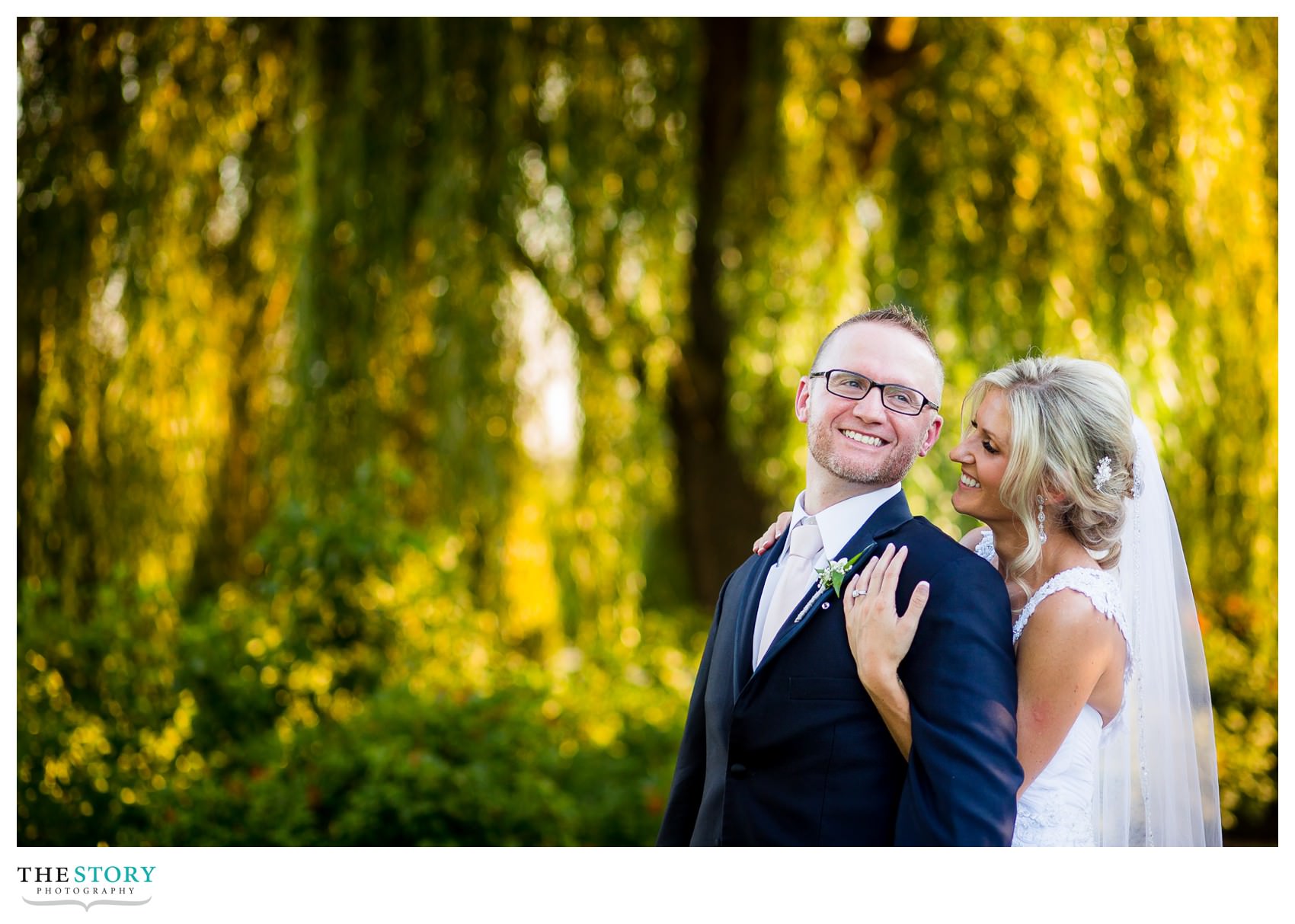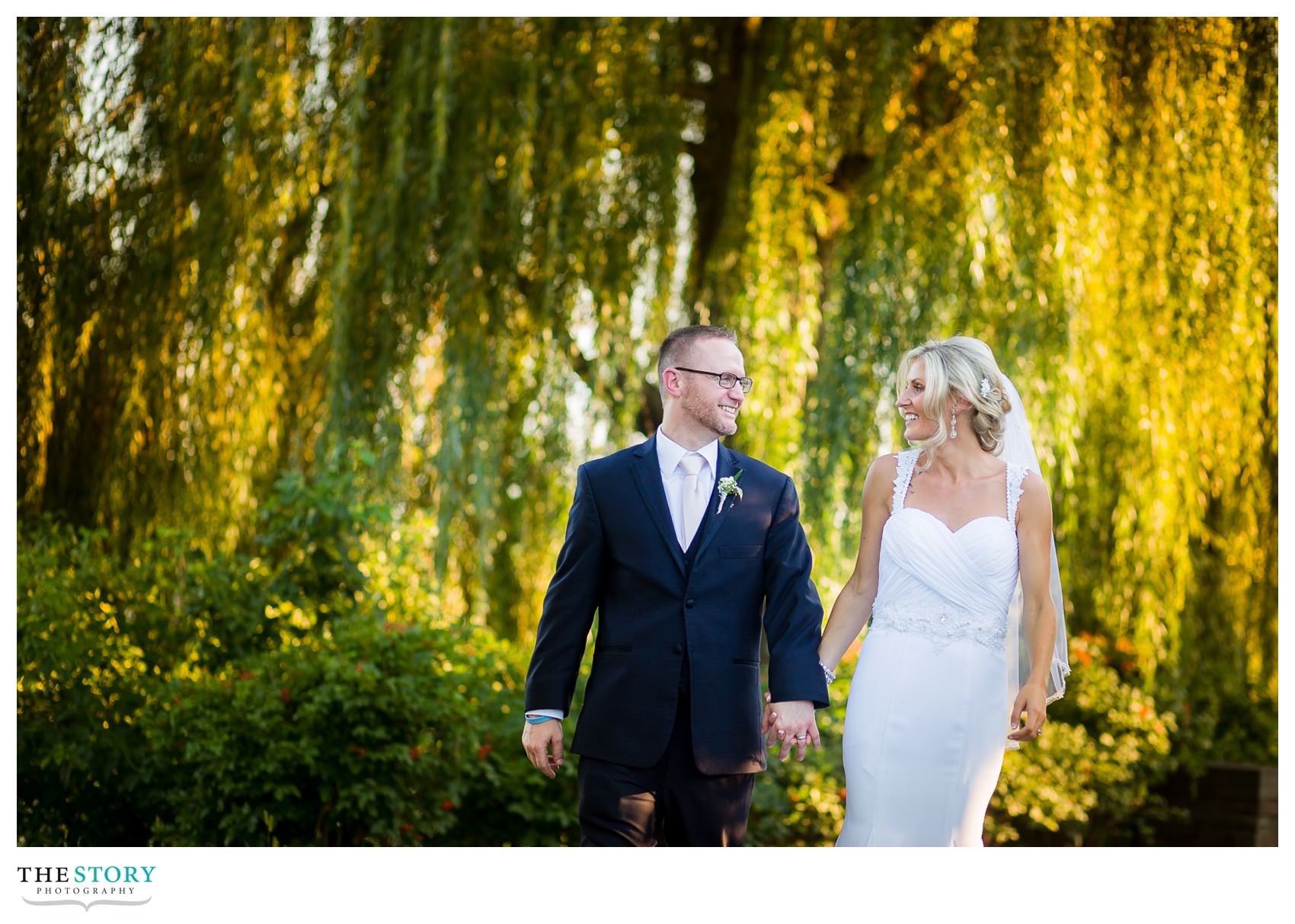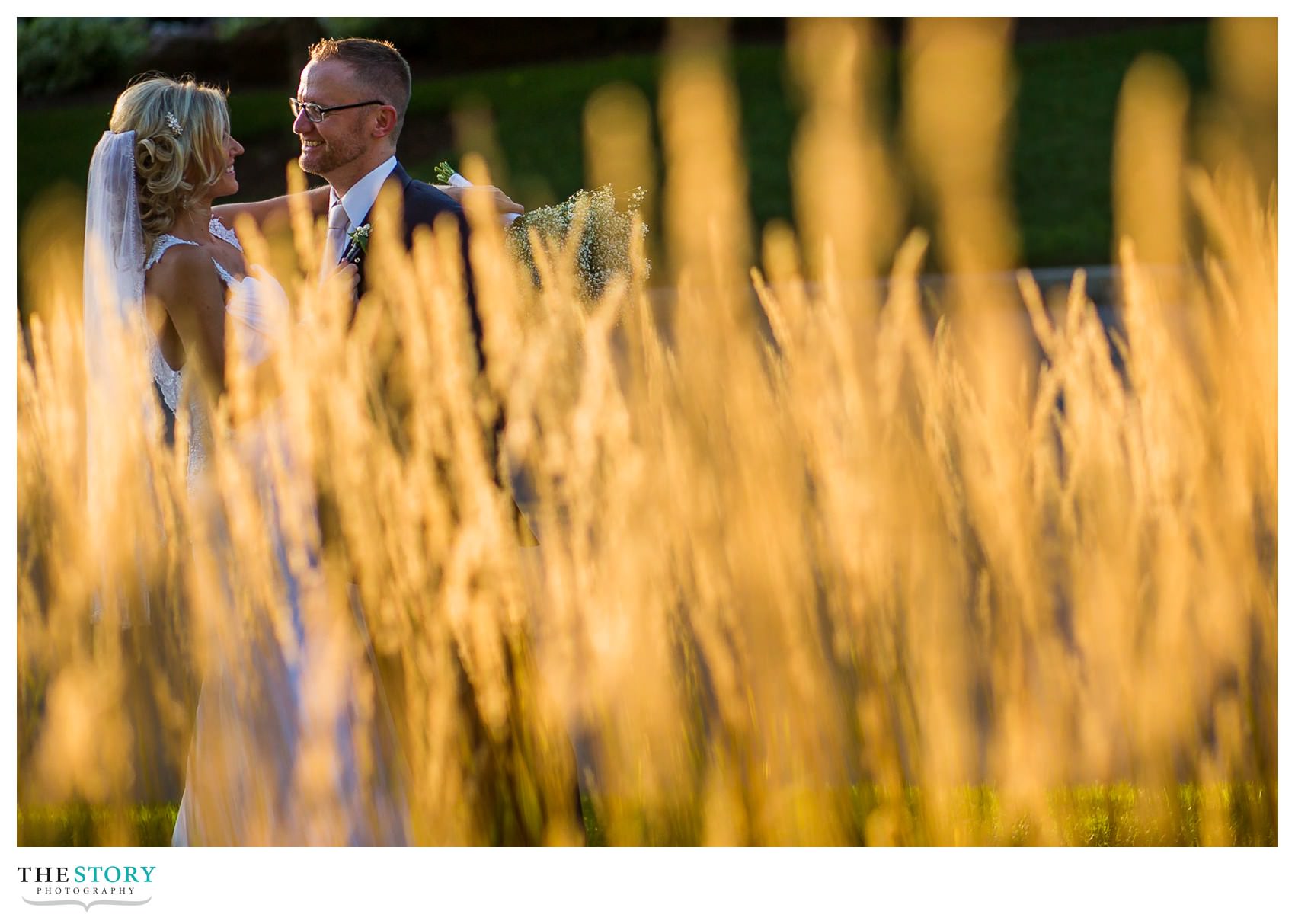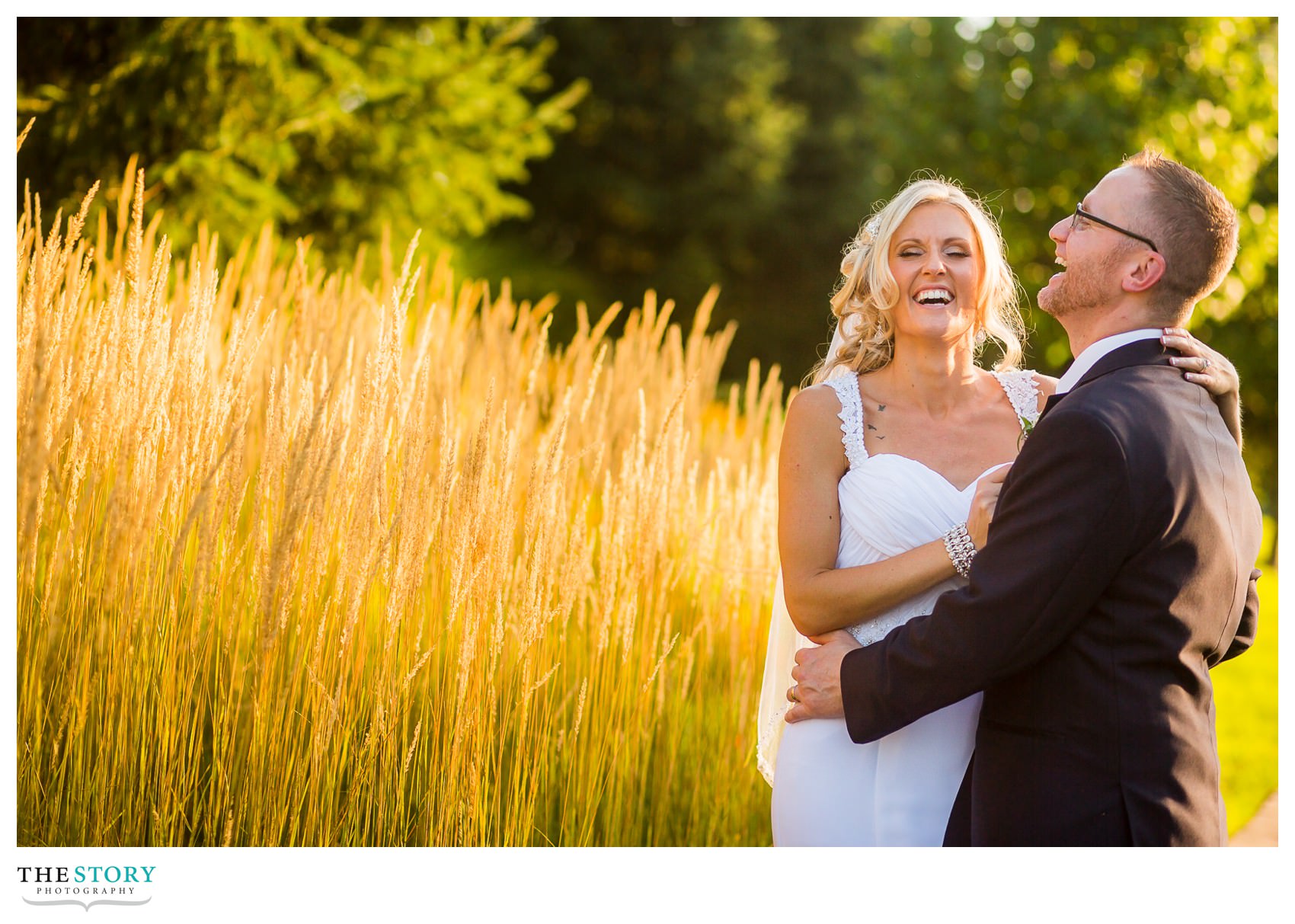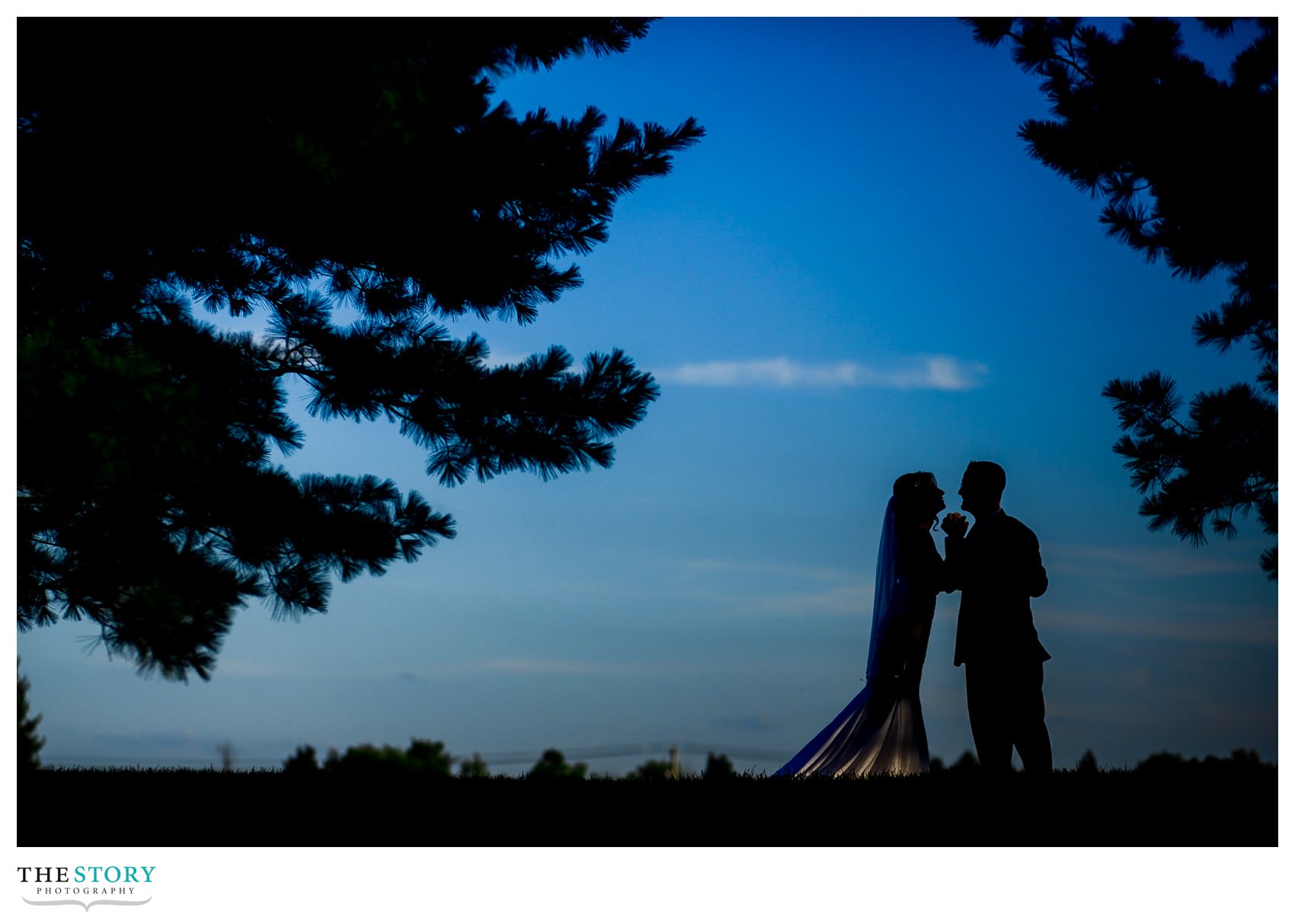 Melanie & Pat finished off their day with the reception at the Cypress Room at Turning Stone where Visa Versa Entertainment made sure everyone had a great time celebrating the wedding!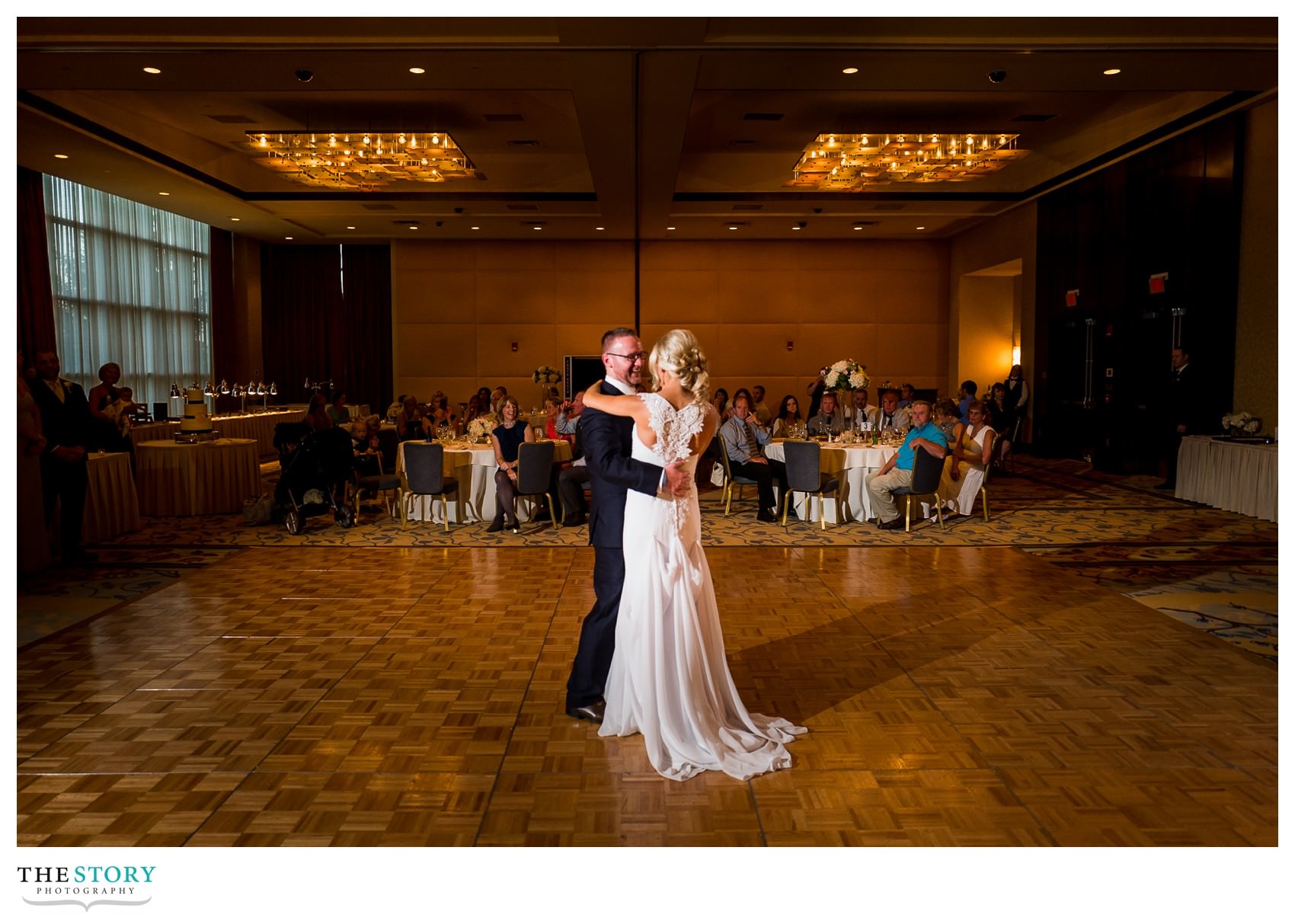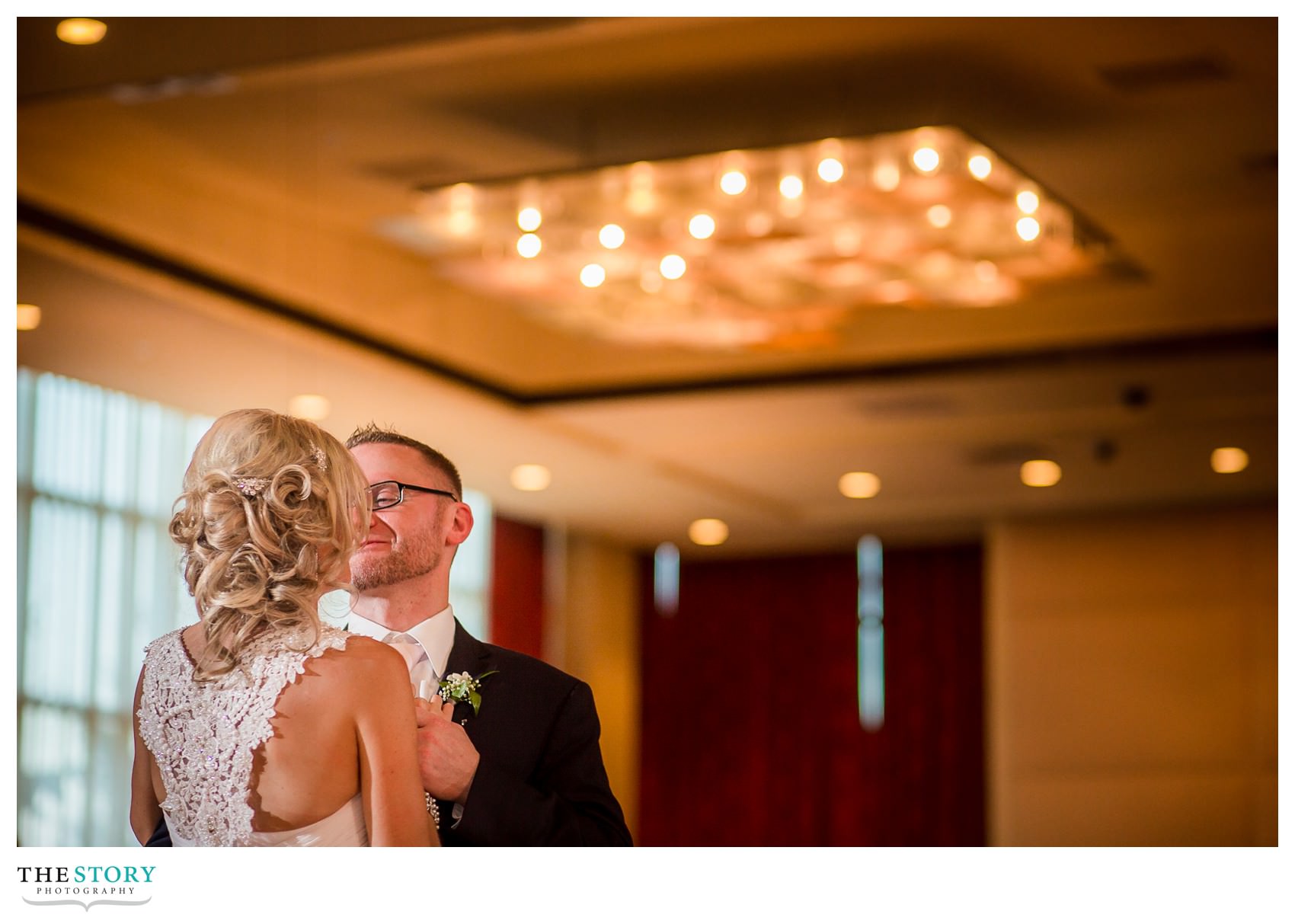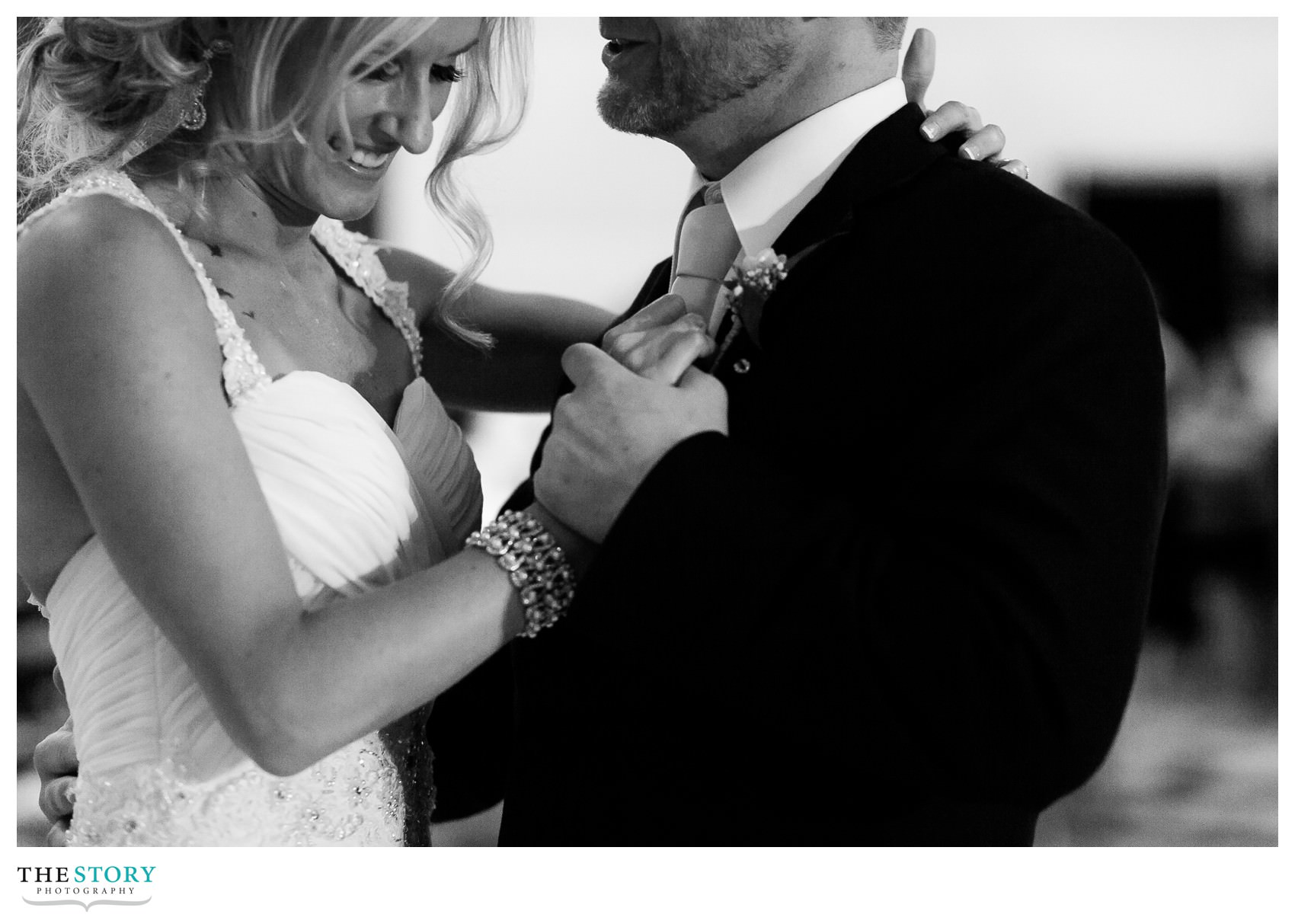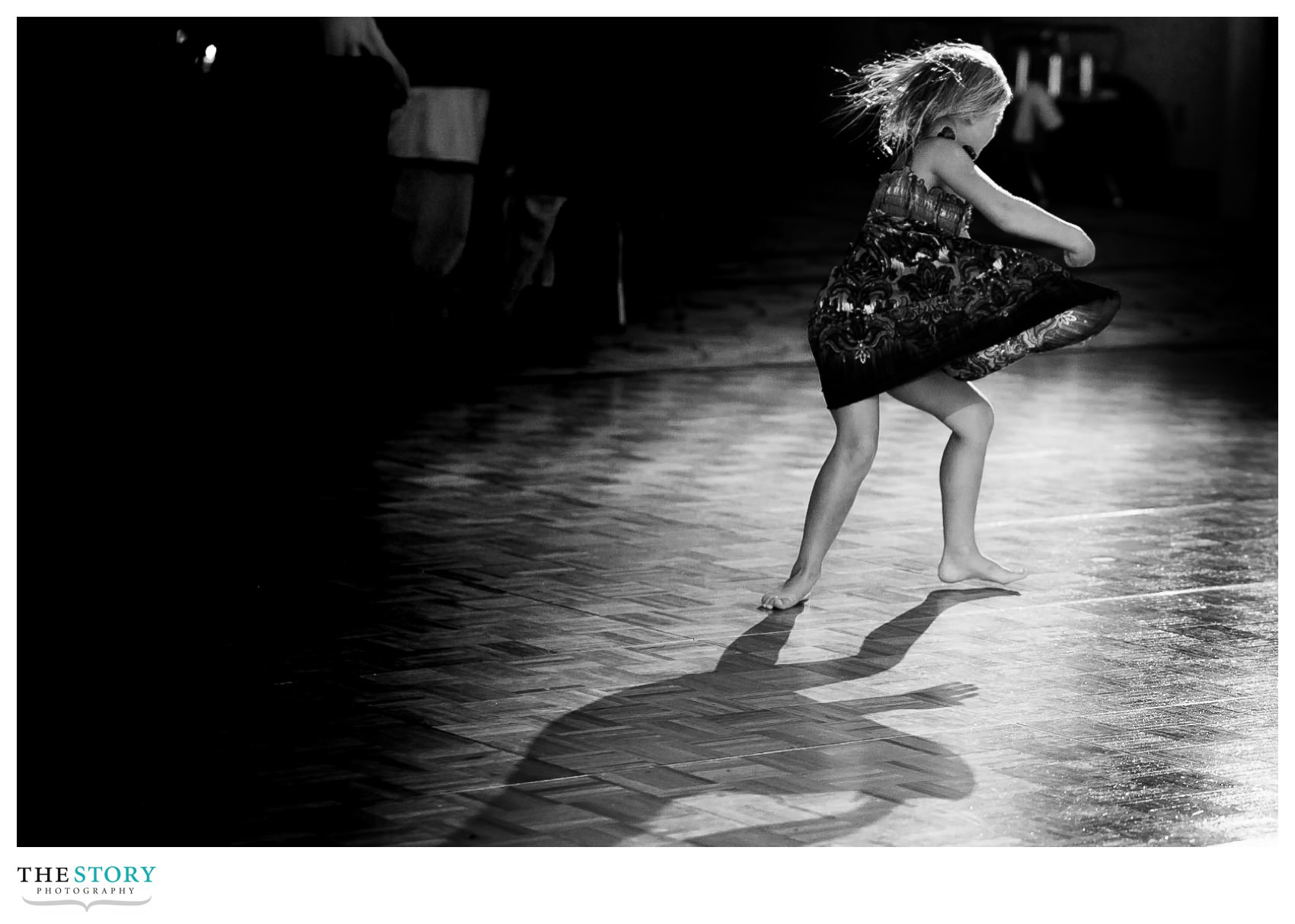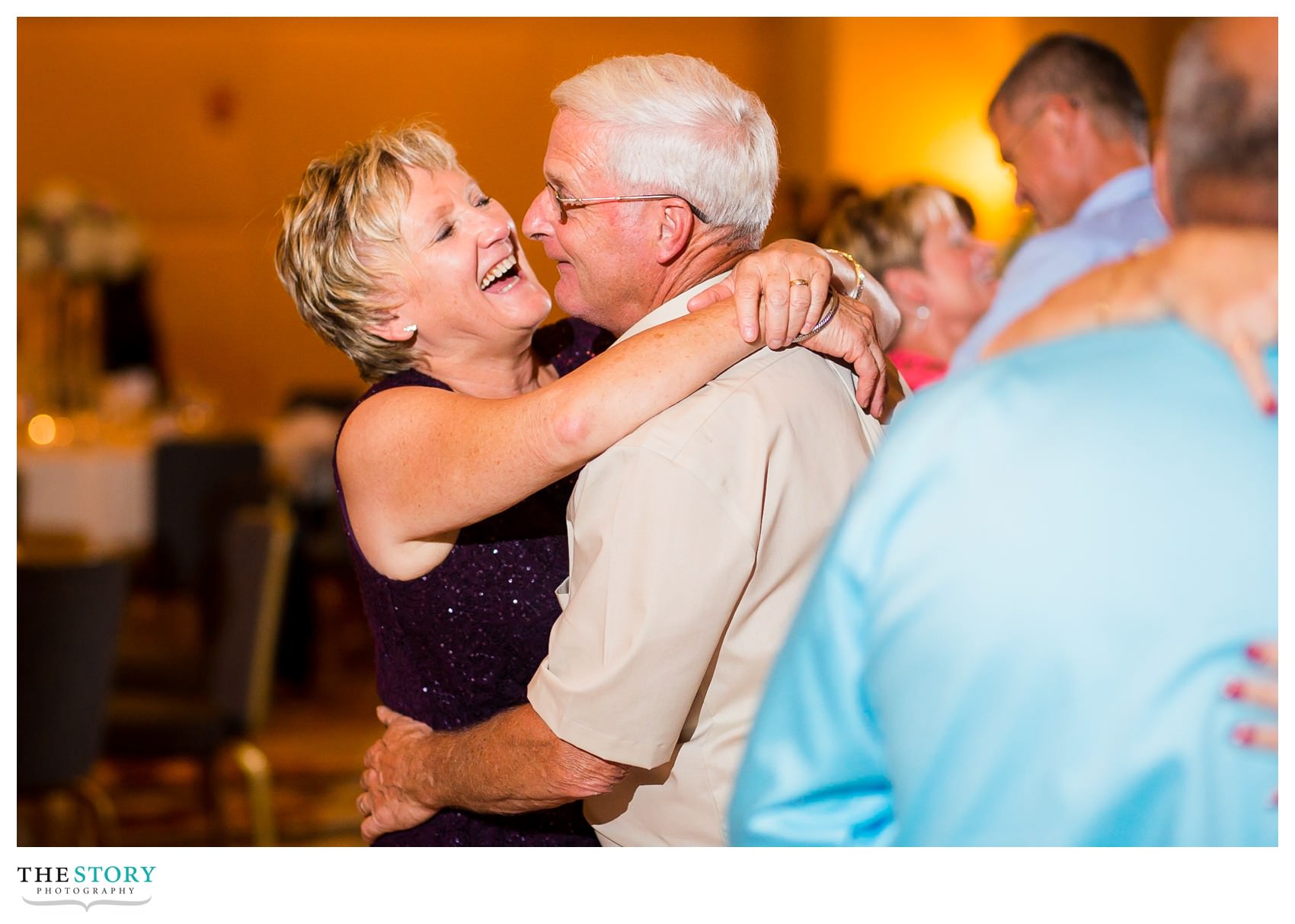 Poor kid!