Sabina & Patrick arranged to have their wedding celebration with their friends and family at The Lake House in Richfield Springs since it was the childhood home of  Patrick and the restaurant that his parents still operate!  It's always special to have a wedding in a place that is special to a couple and the comfort and familiarity of this location brought out the pure joy and fun that is just a part of who Sabina & Patrick are.
Patrick began his day by getting ready on the other side of Canadarago Lake with his groomsmen.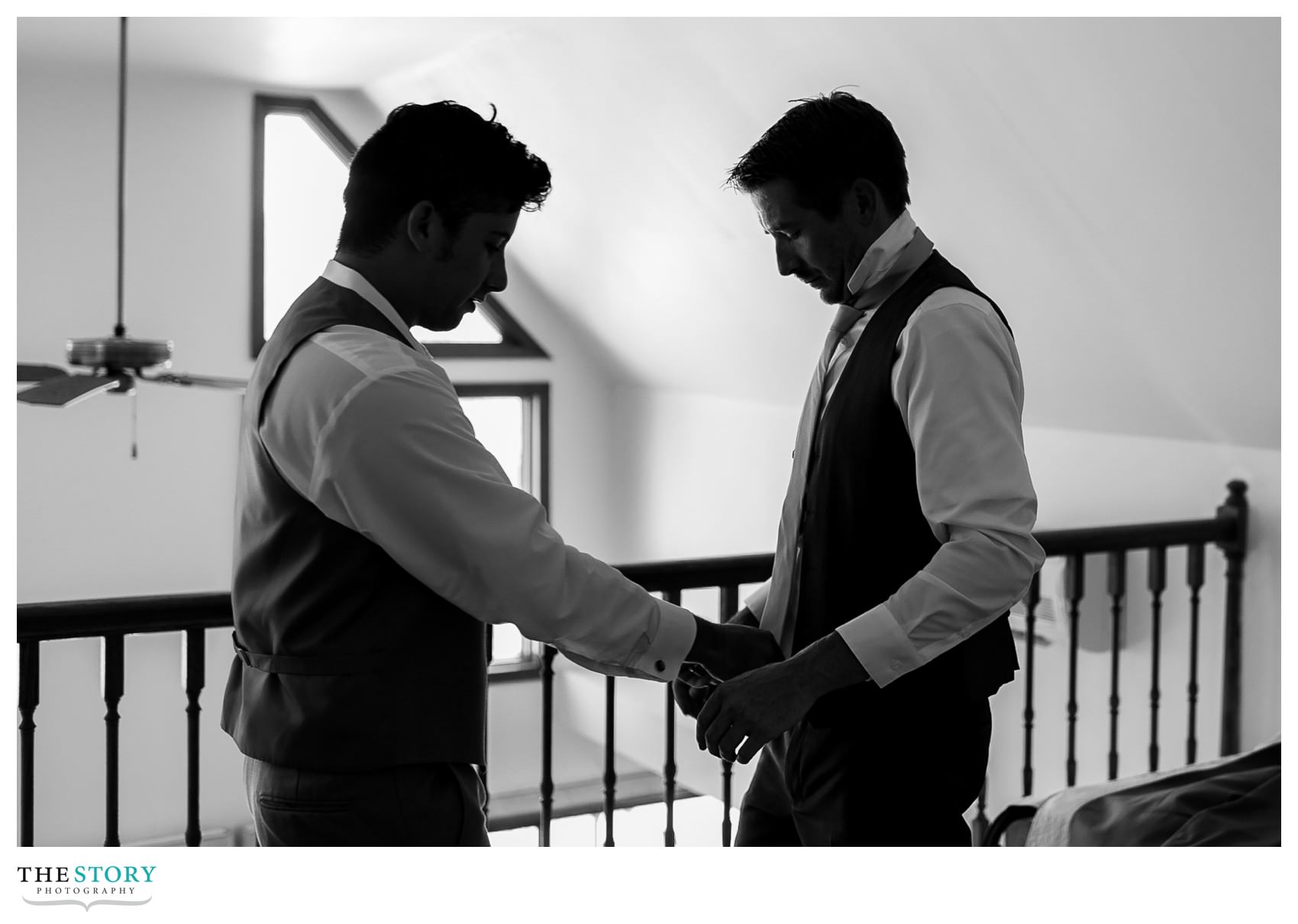 At the same time, Sabina was getting ready at The Lake House!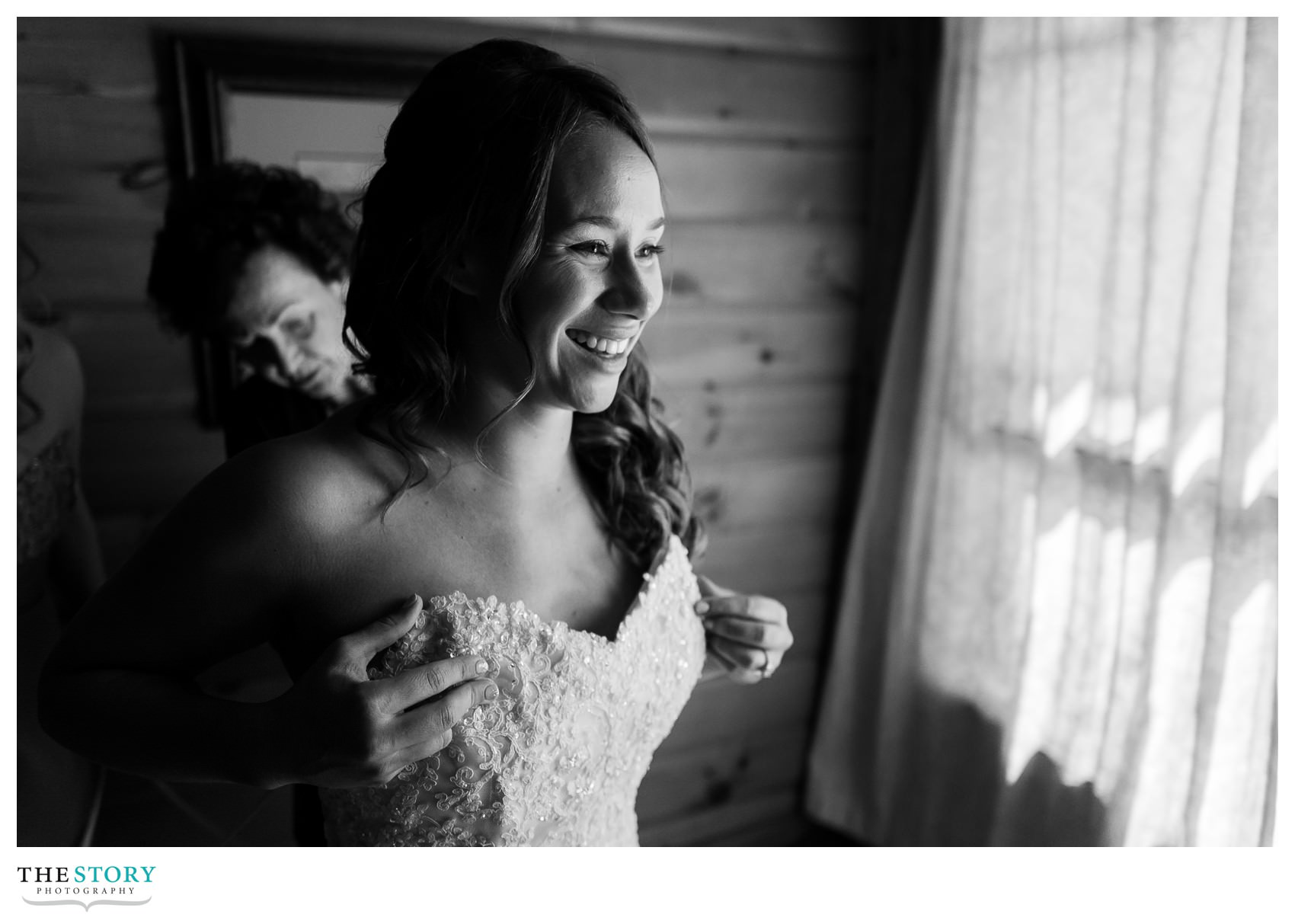 Sabina's mother took such pride in helping her get ready!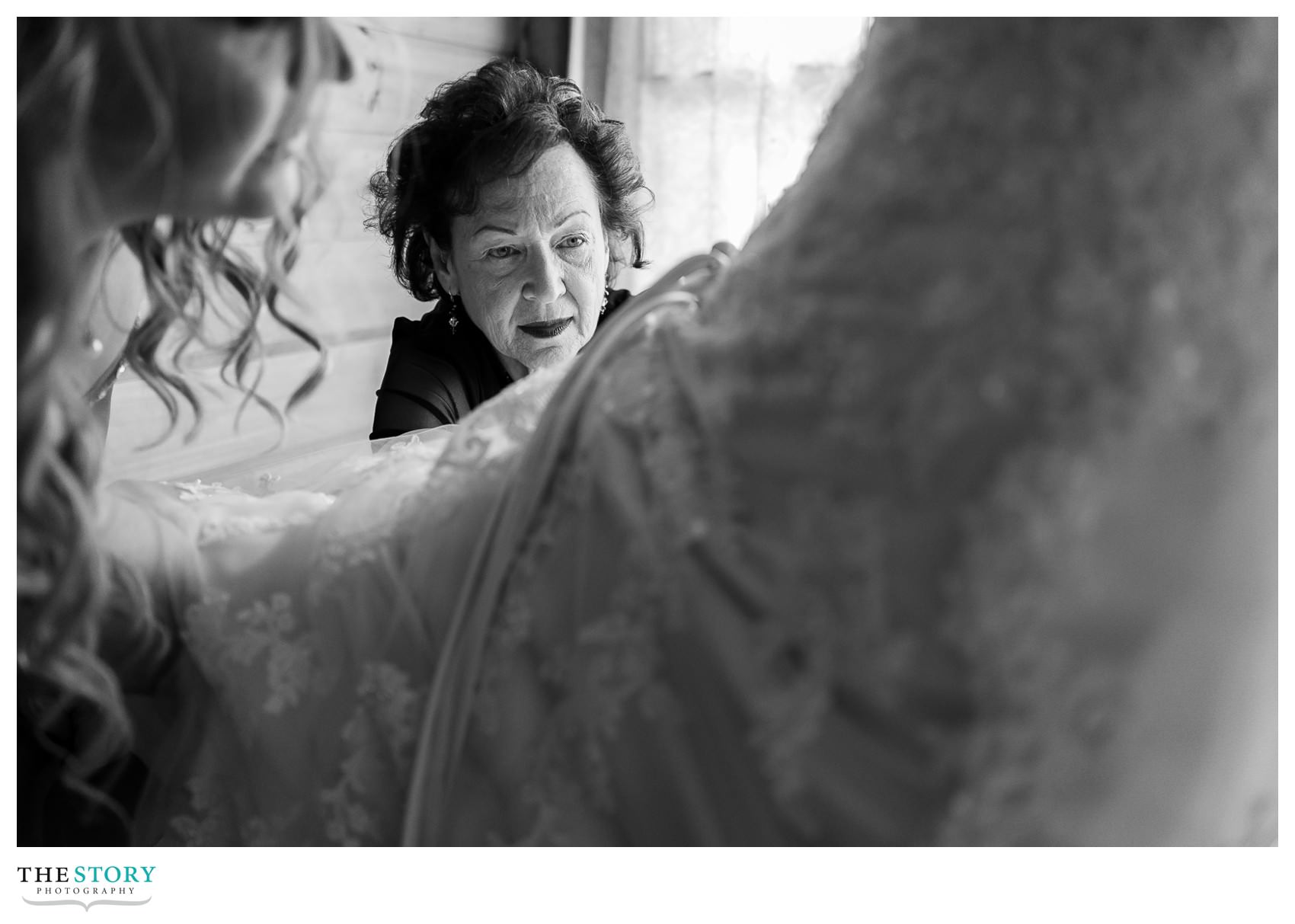 What a beautiful little moment where Sabina's mother placed the engagement ring of Sabina's grandmother on her hand!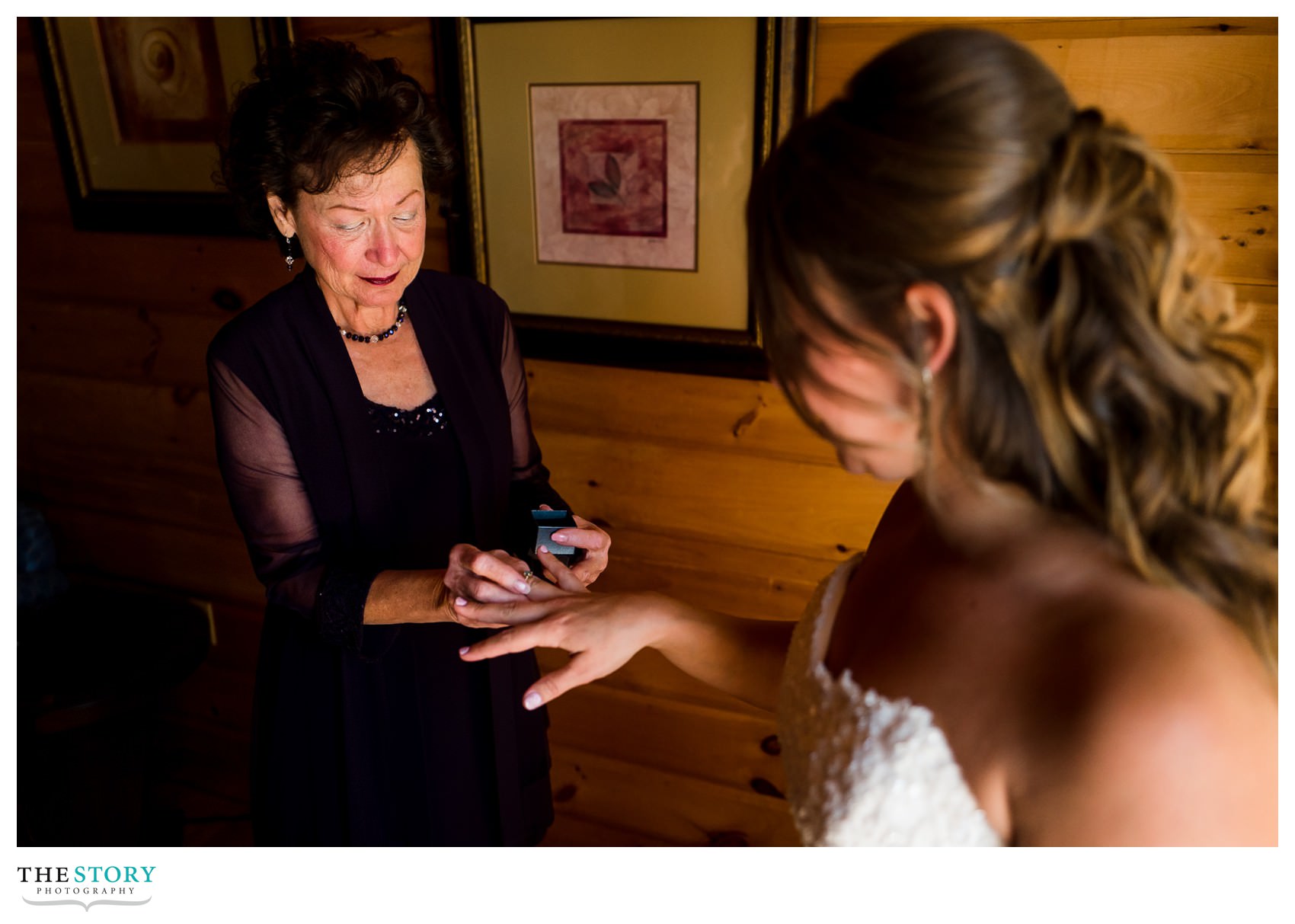 Since the guys were on the other side of the lake, there was only one reasonable way to get over to the wedding site… A nice powerful boat.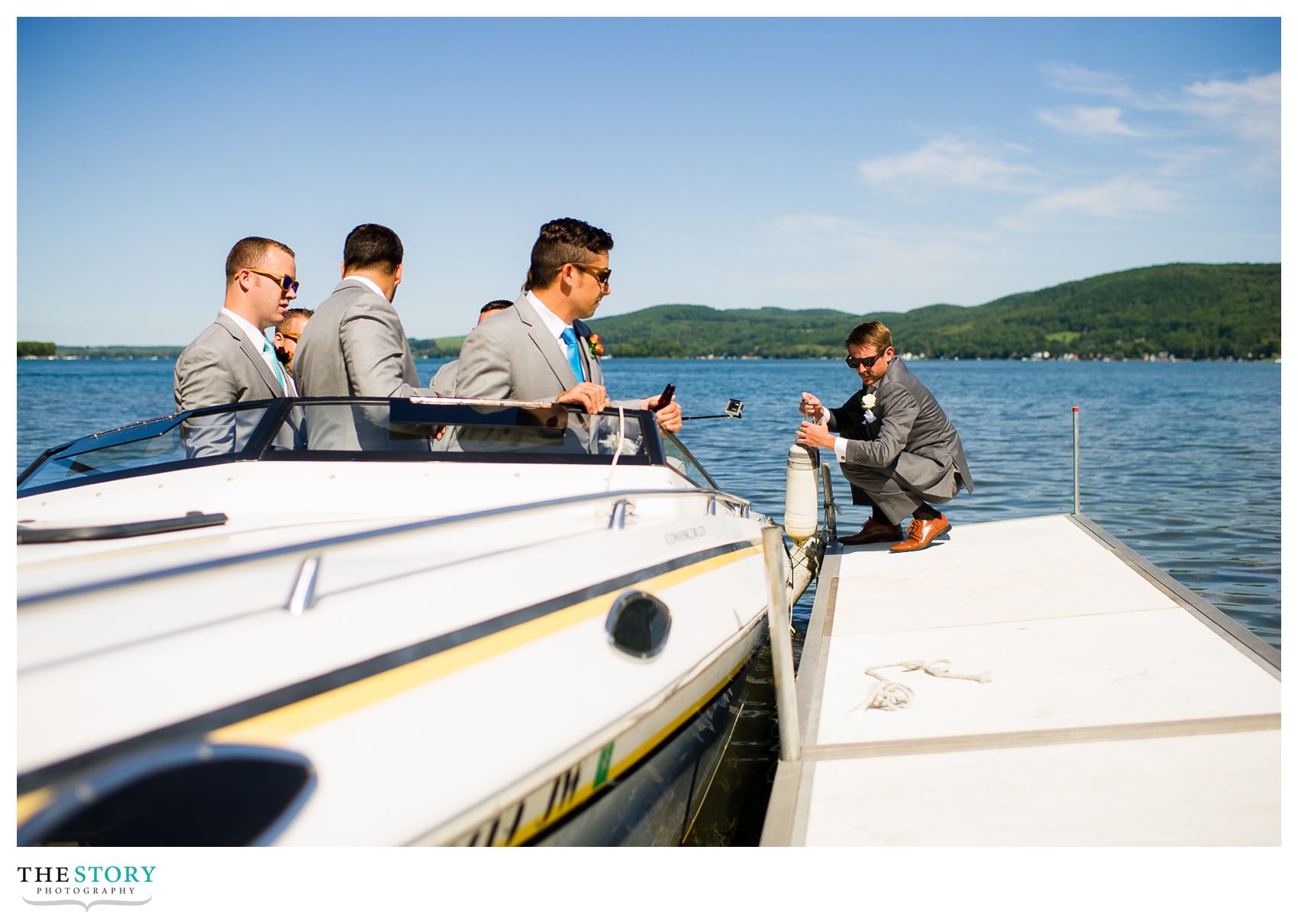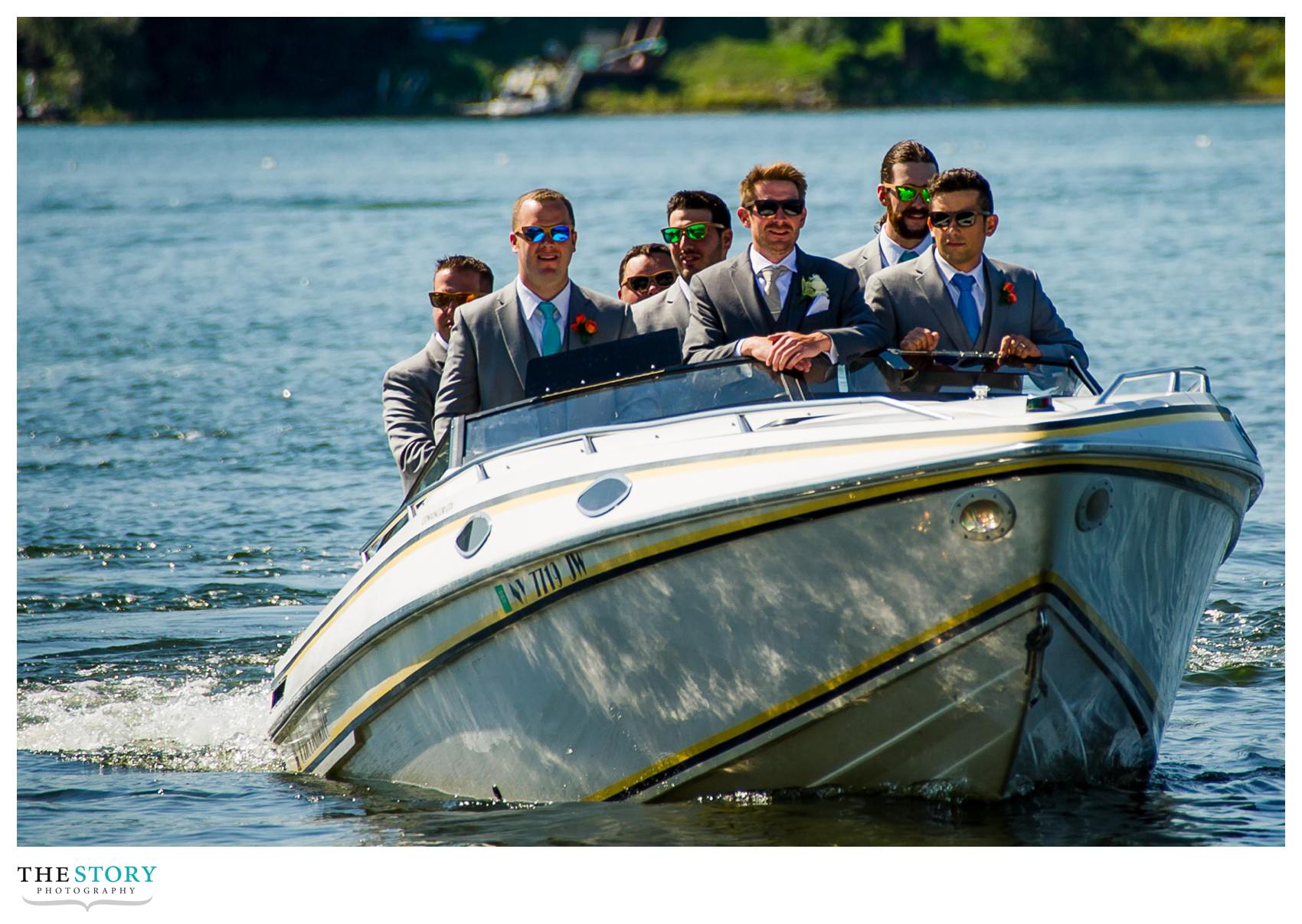 Although Sabina & Patrick really wanted to connect before the ceremony, they did not want to do the "first look" so we arranged for them to connect without seeing each other as long as Patrick promised to behave and not peek! (He did!)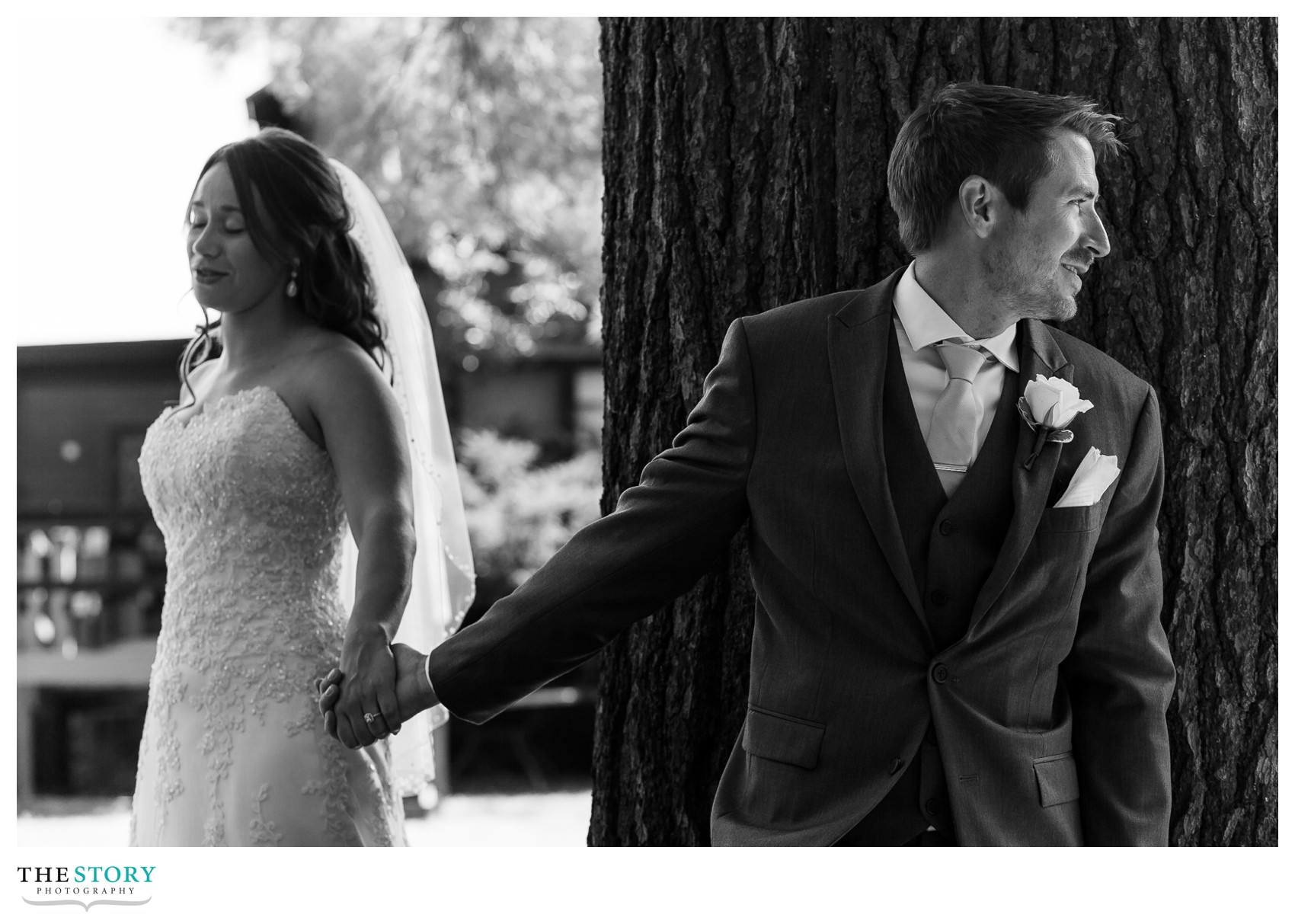 Always a beautiful and emotion filled moment is when dad gets to see his little girl for the first time all ready to get married!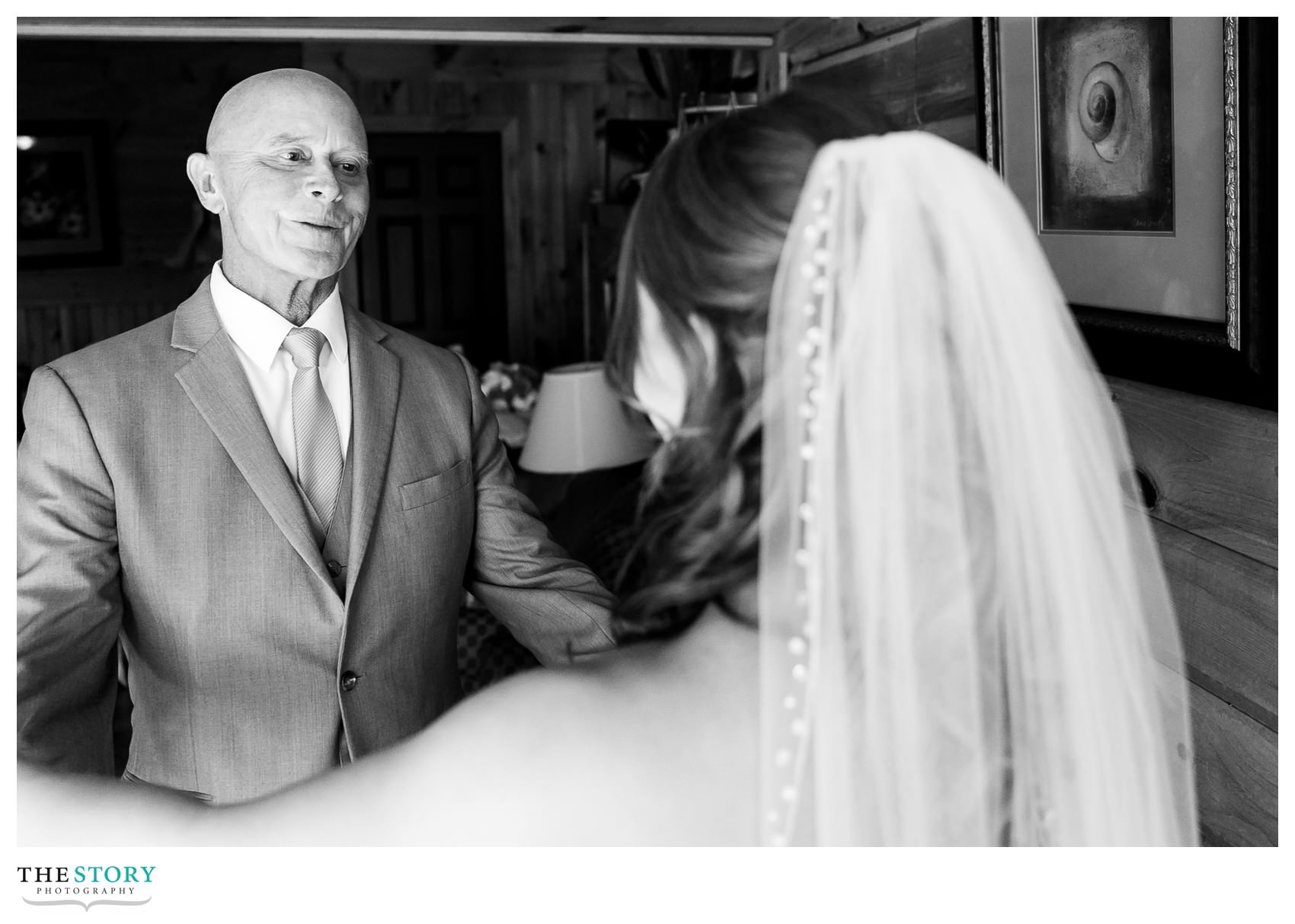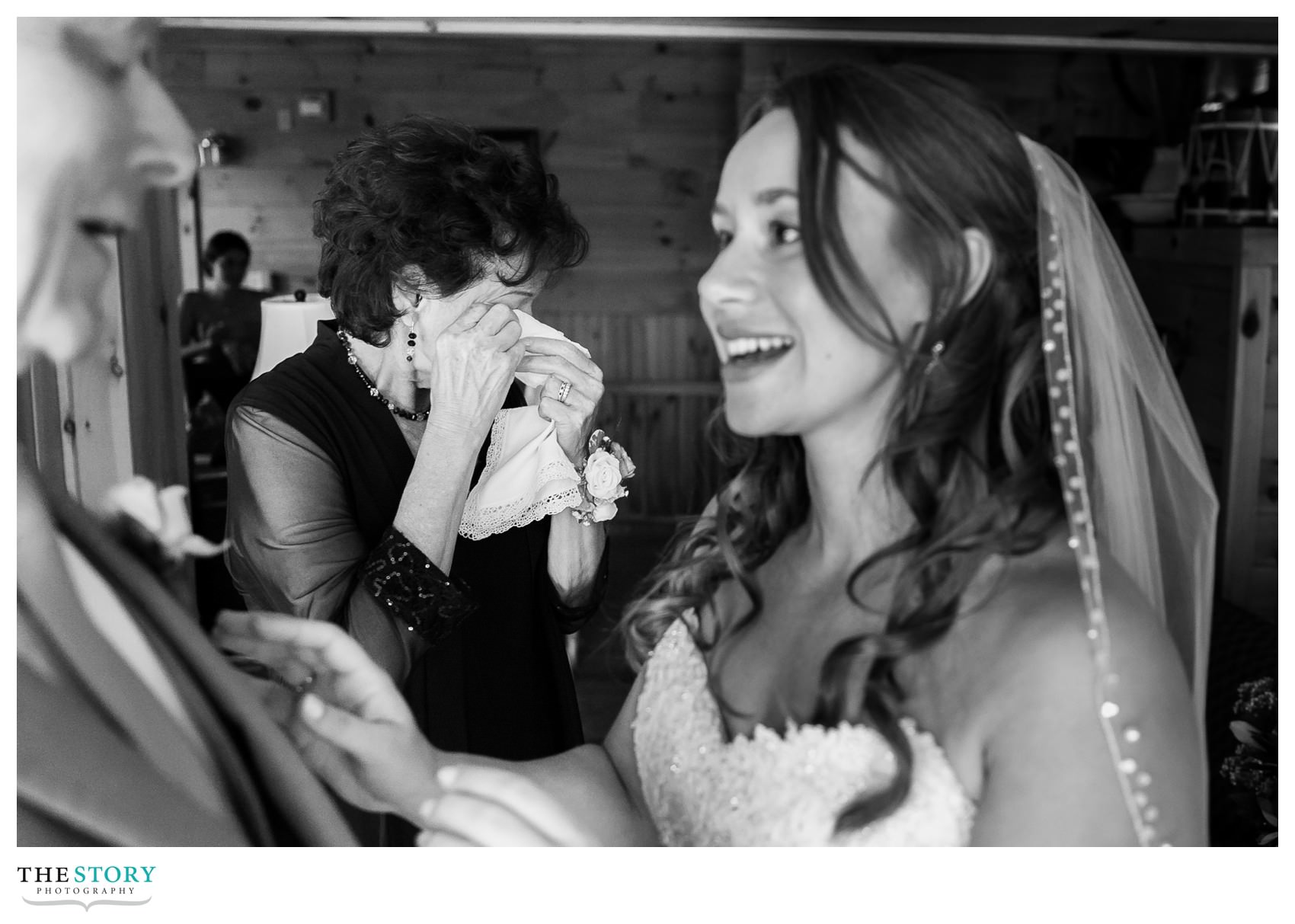 Beautiful wedding ceremony location!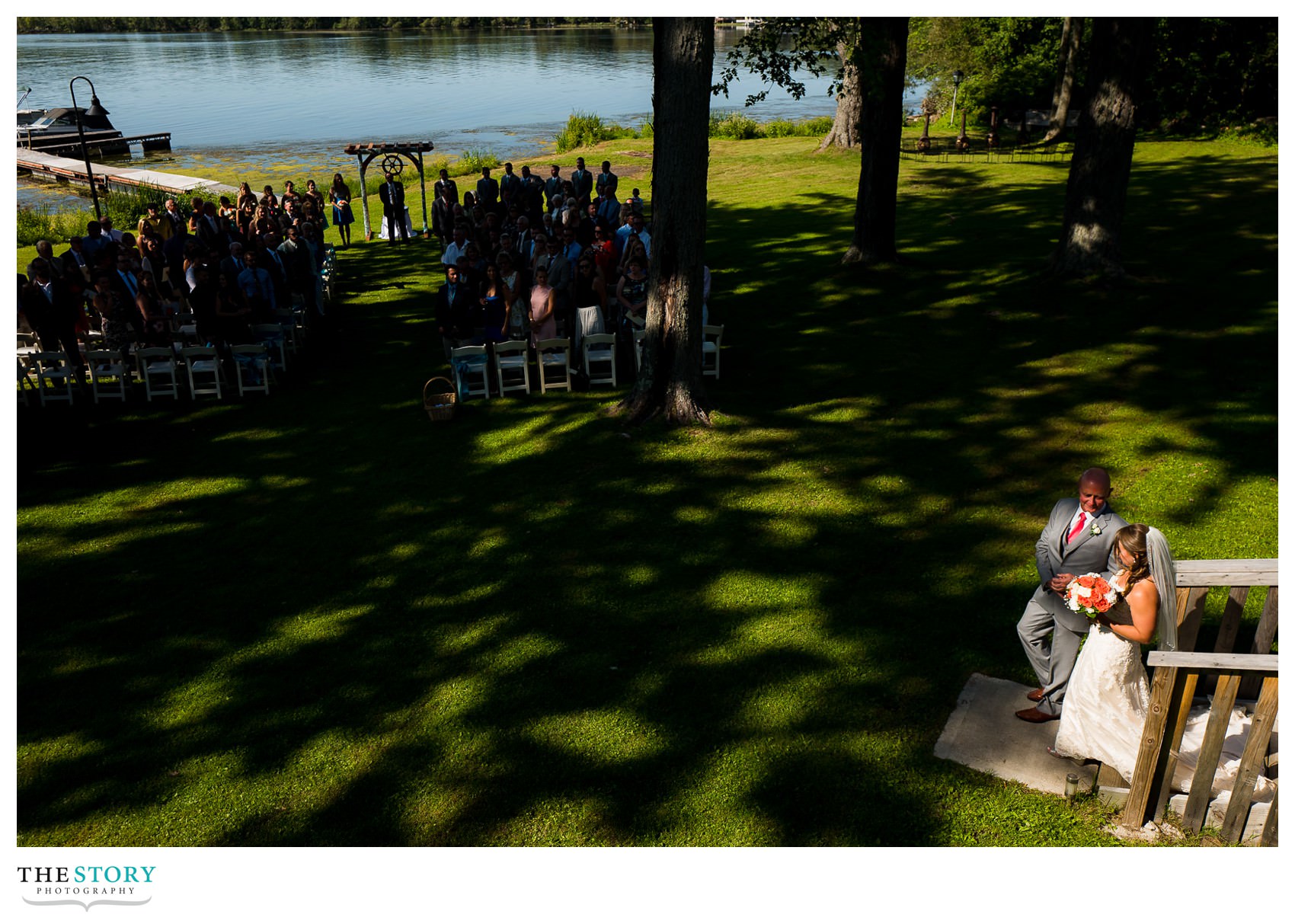 What a moment recorded by my second photographer Jessica as Patrick sees his bride for the first time!