Tara & Zack decided that they were going to invite their friends and family to a relaxed, elegant, and out of this world fun Cape Cod wedding at the famous Chatham Bars Inn!  The scenery, the friends, the love of family, and party did not leave anyone disappointed!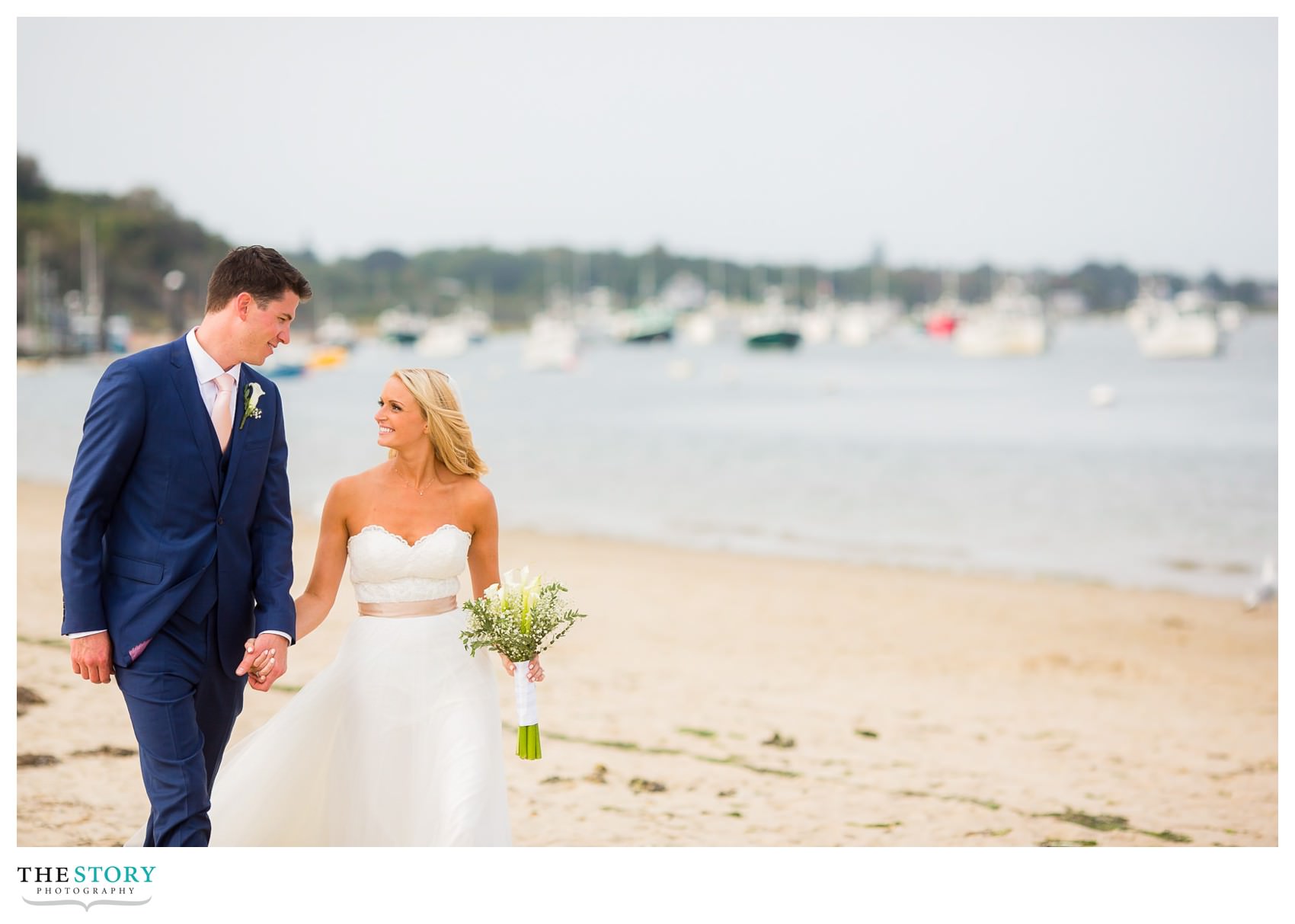 One thing that the ladies got to enjoy while they were getting ready for the wedding at at the Chatham Bars Inn was a little relaxation!!!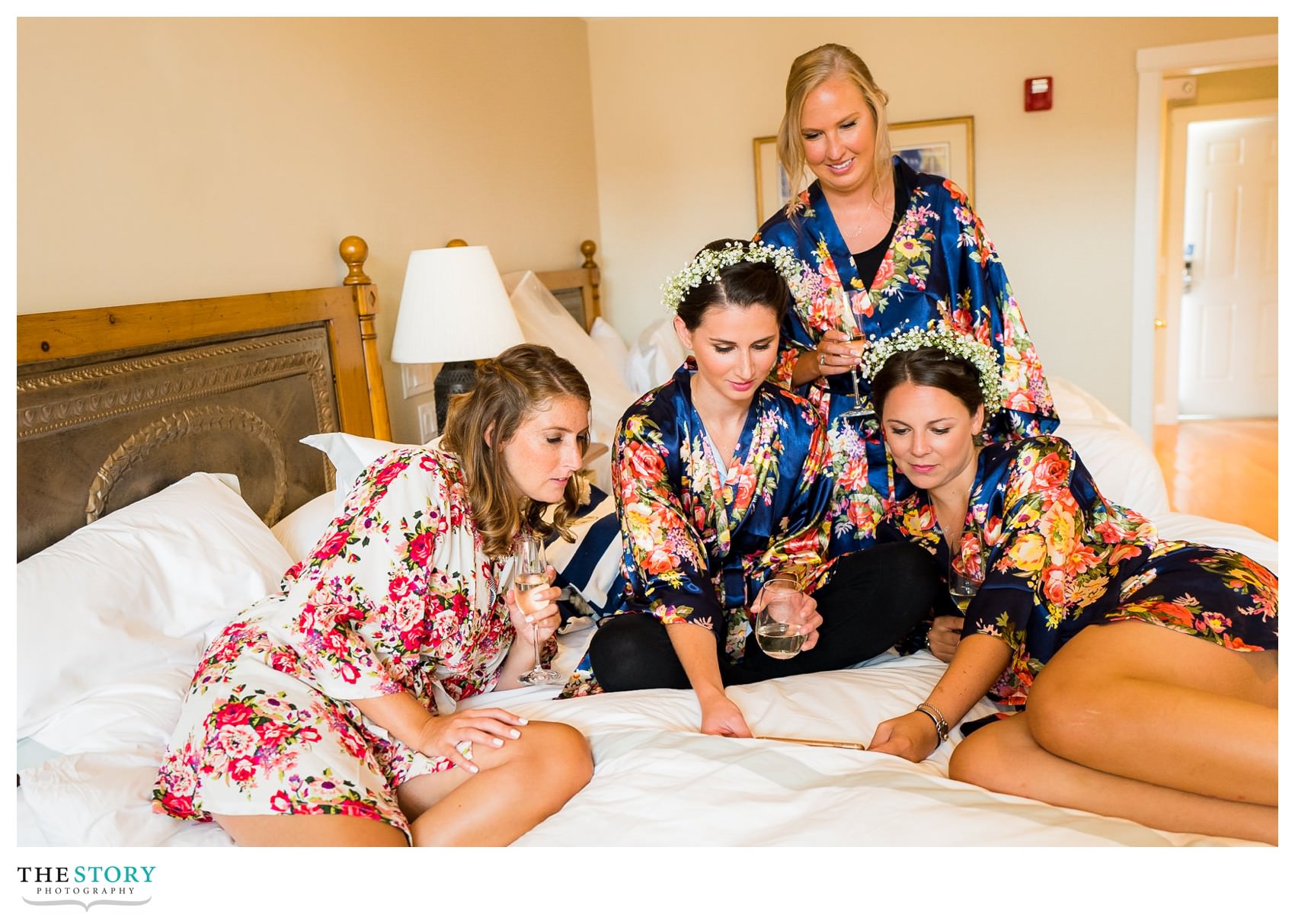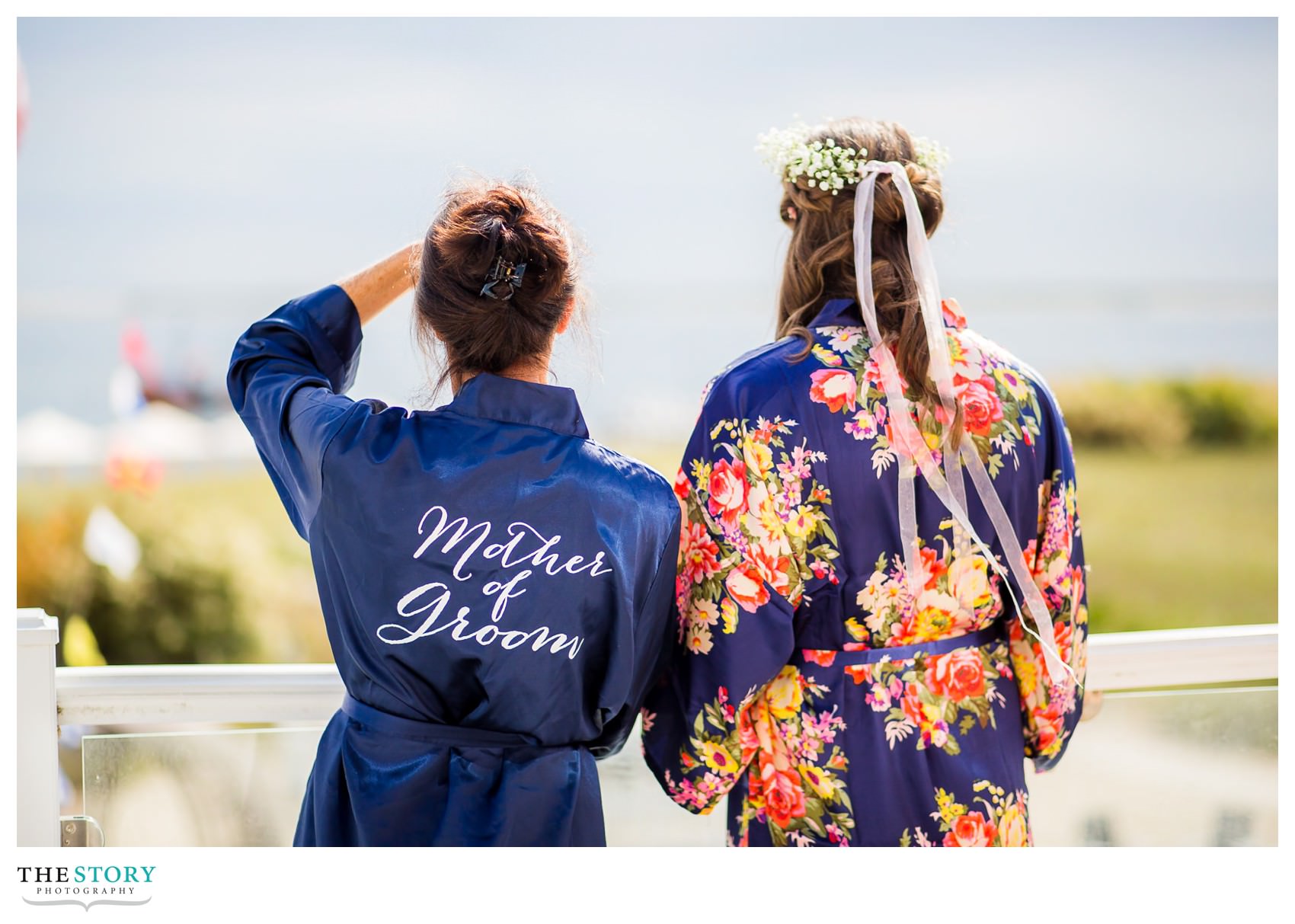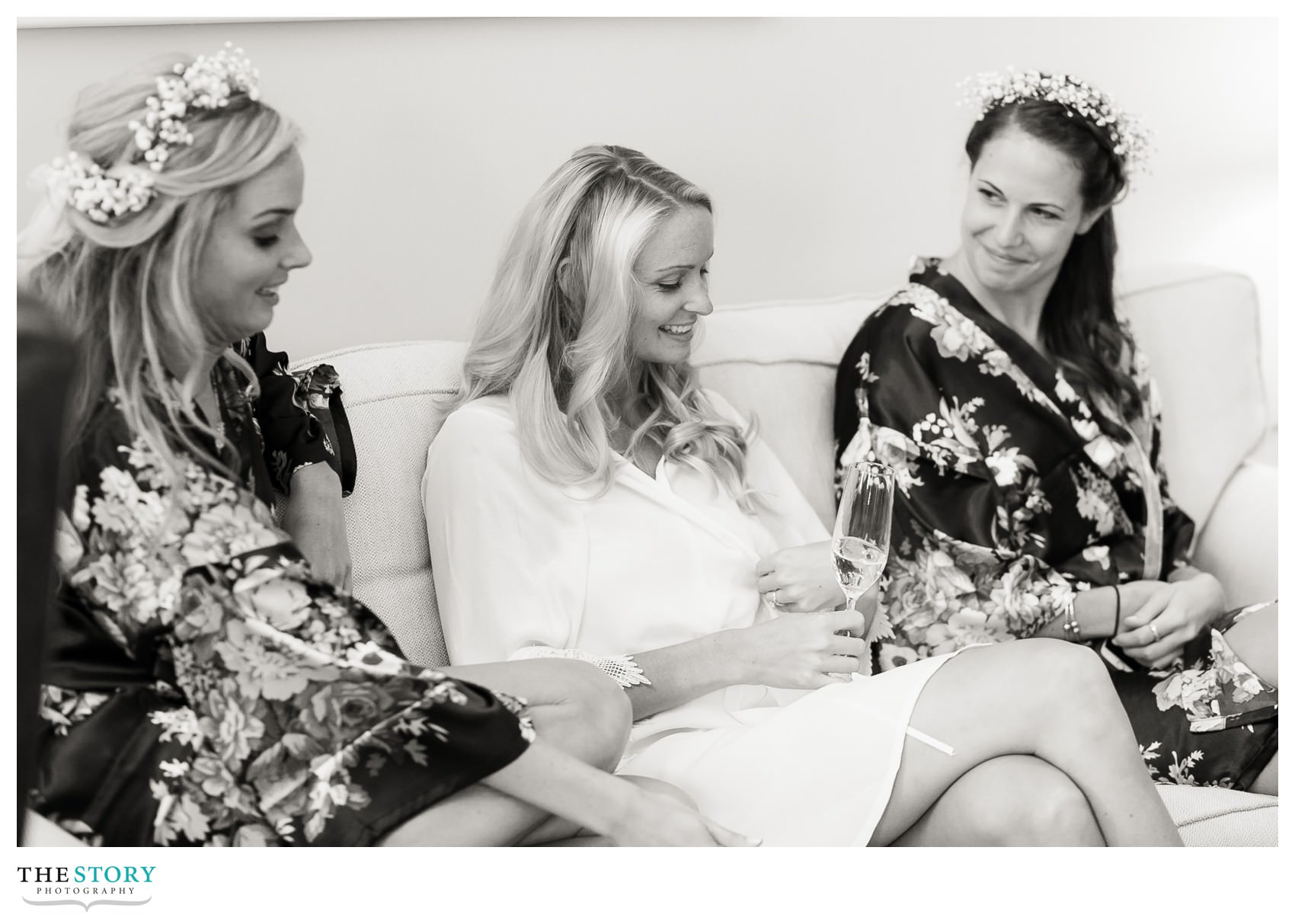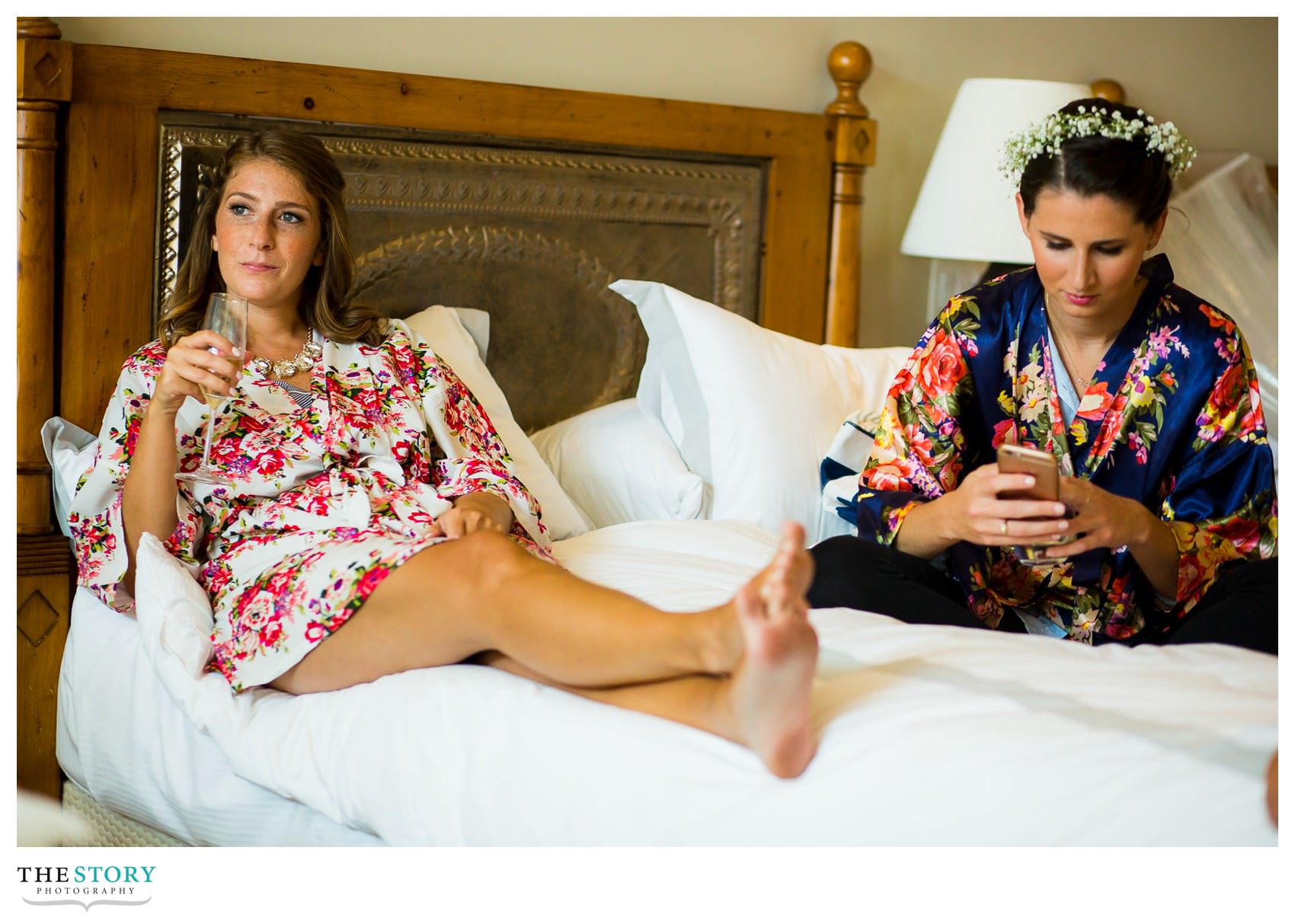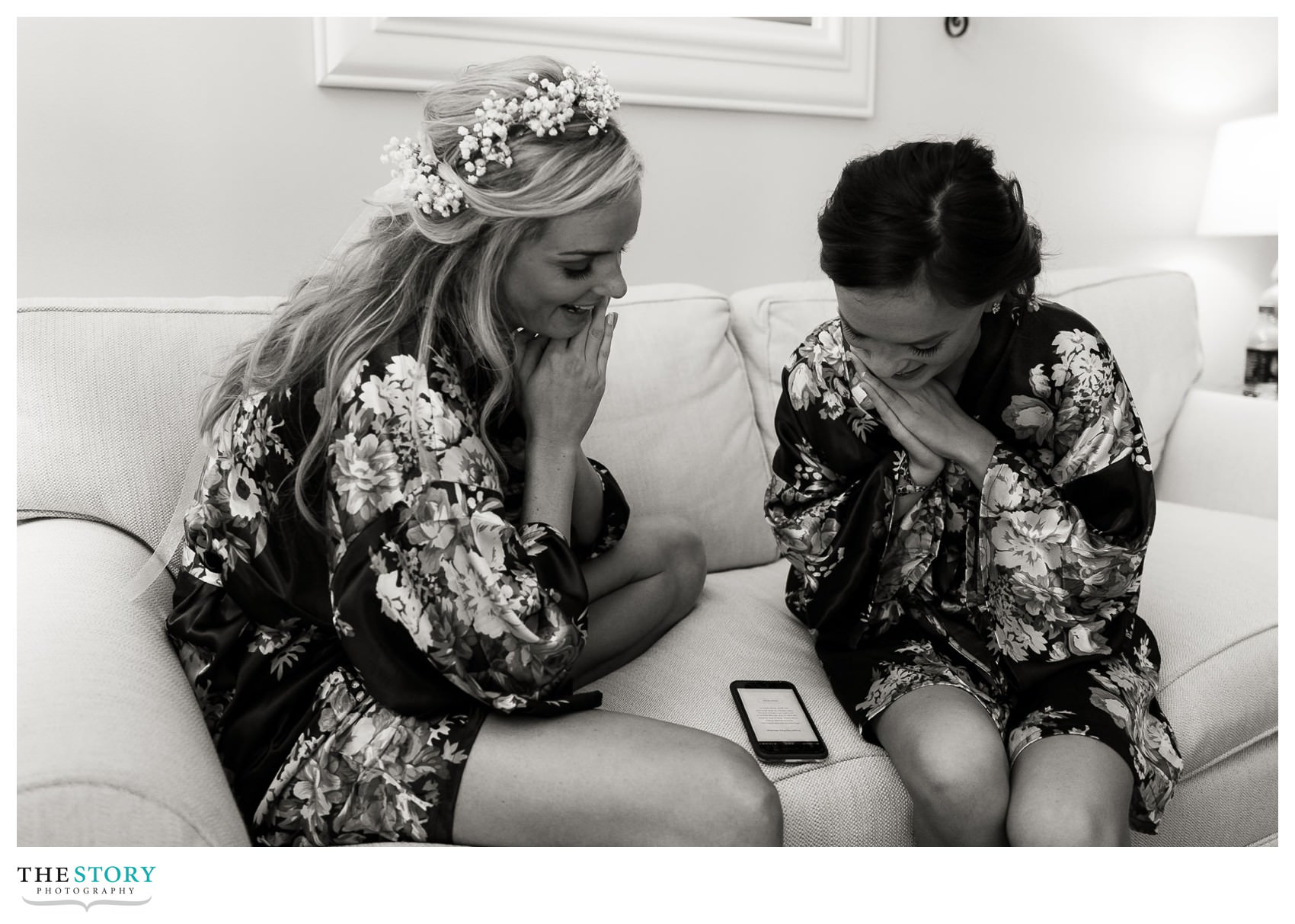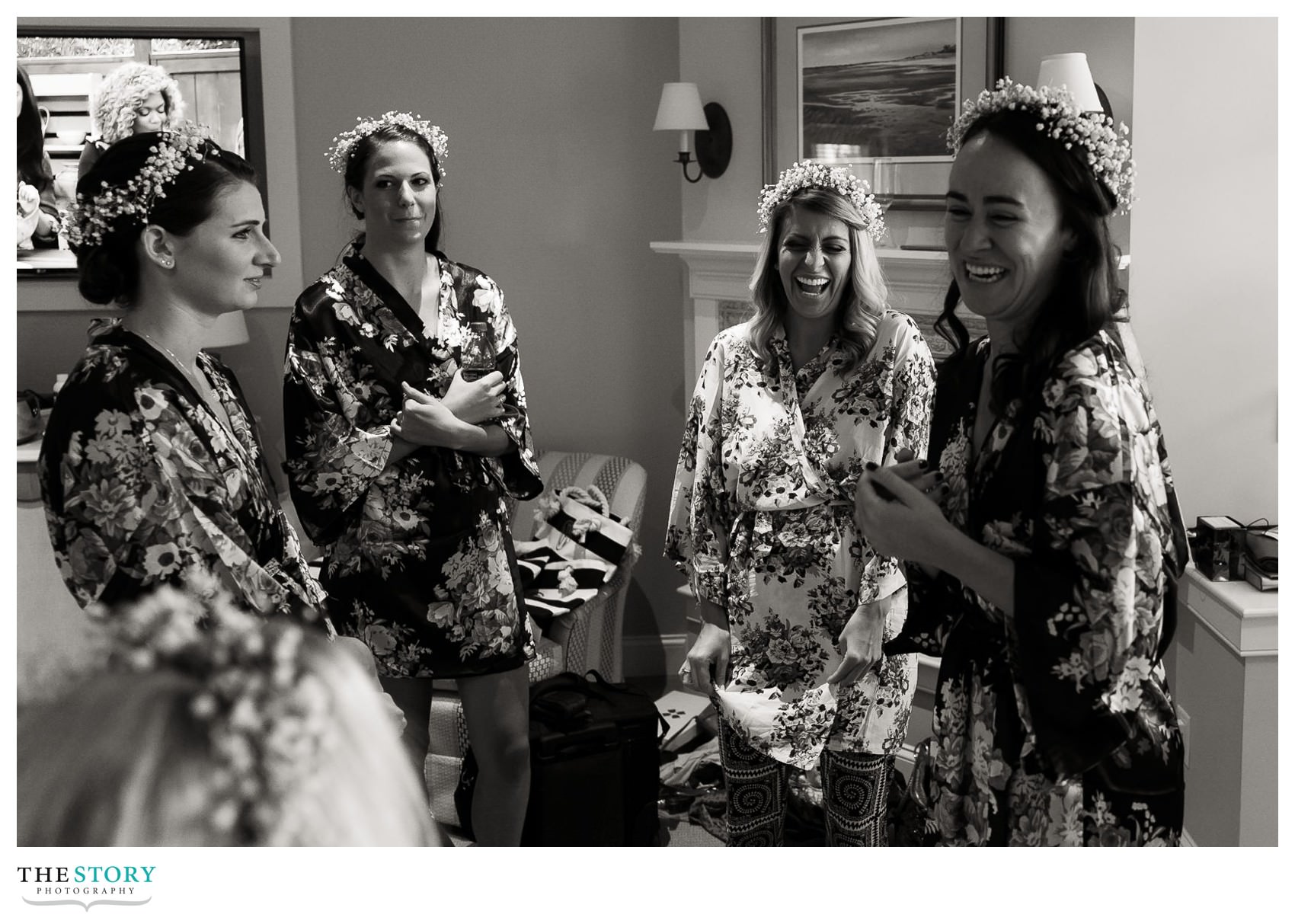 What a moment between Tara's sister and their grandmother!
What a way to kick off the wedding day, an outdoor shower!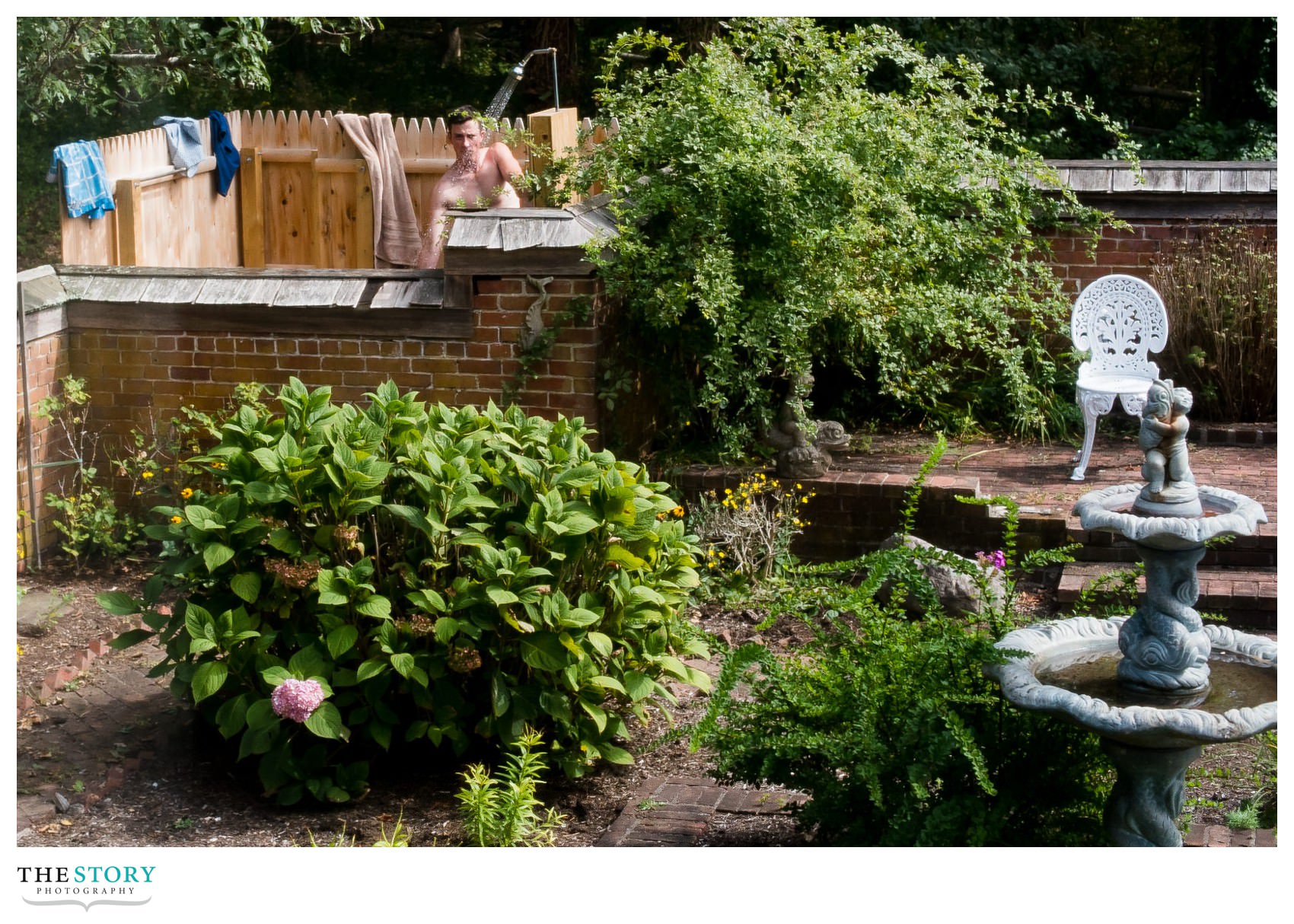 Special thanks to second photographer Heather McKay for making to trip out to Cape Cod to help me out for the day!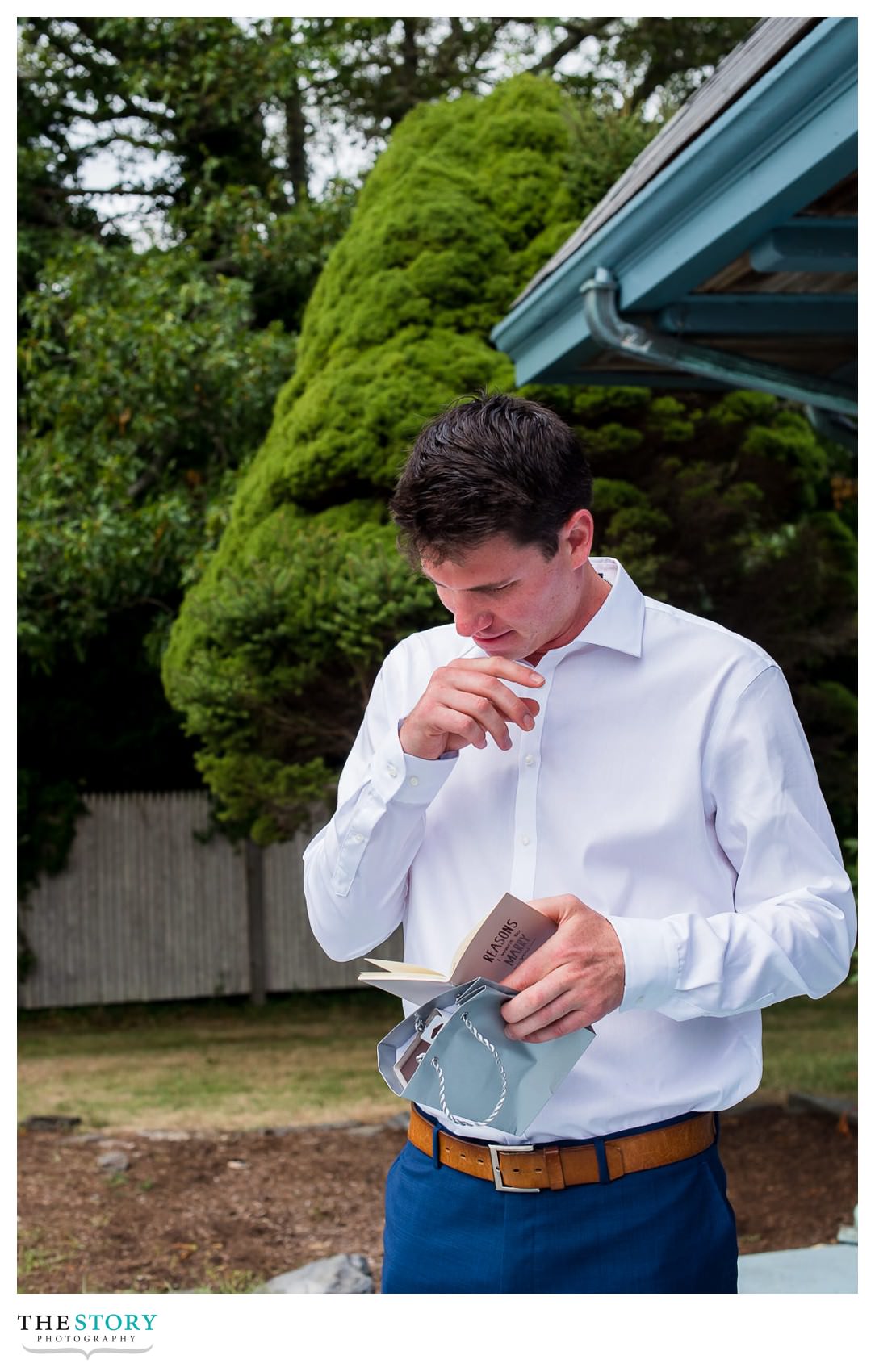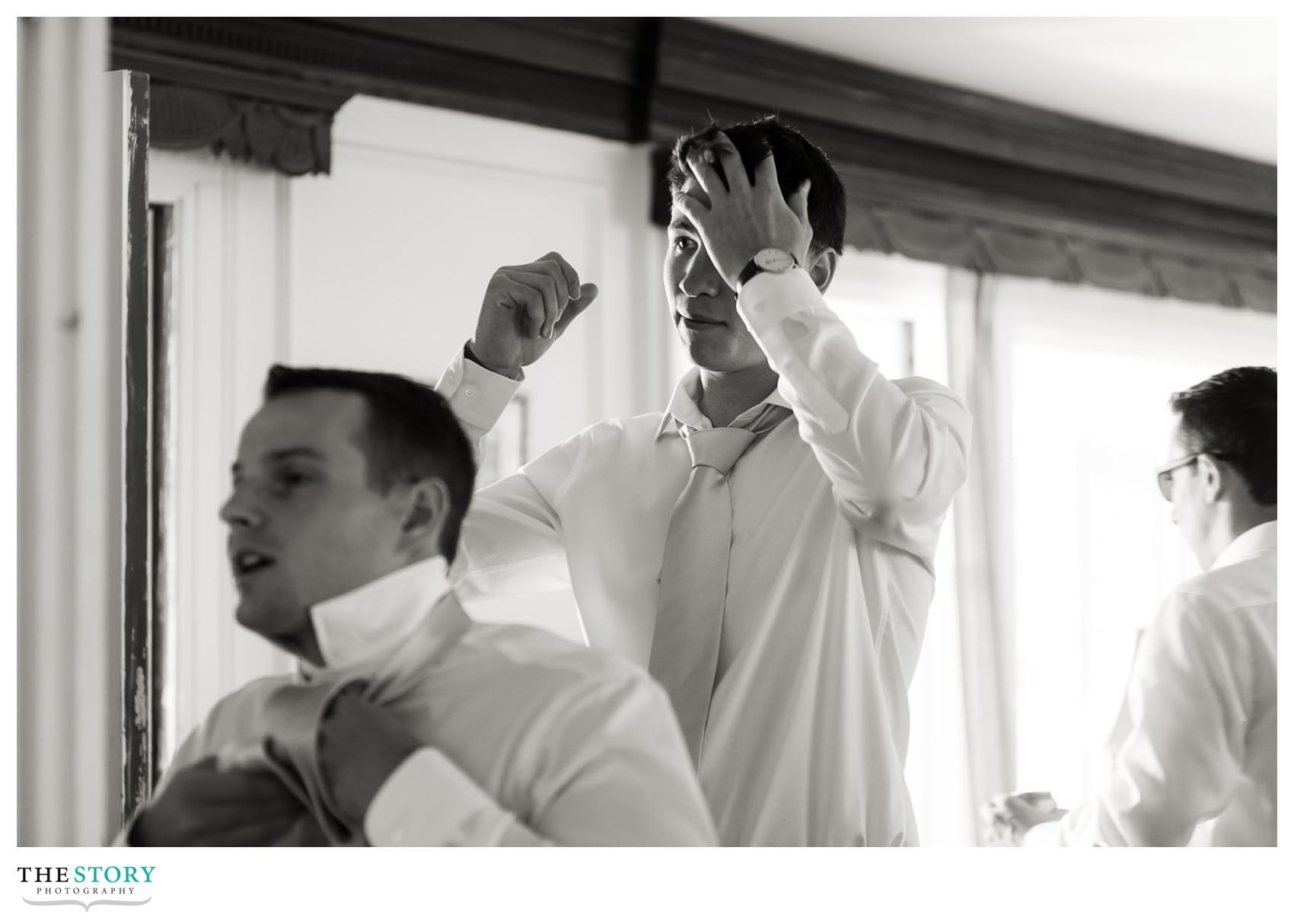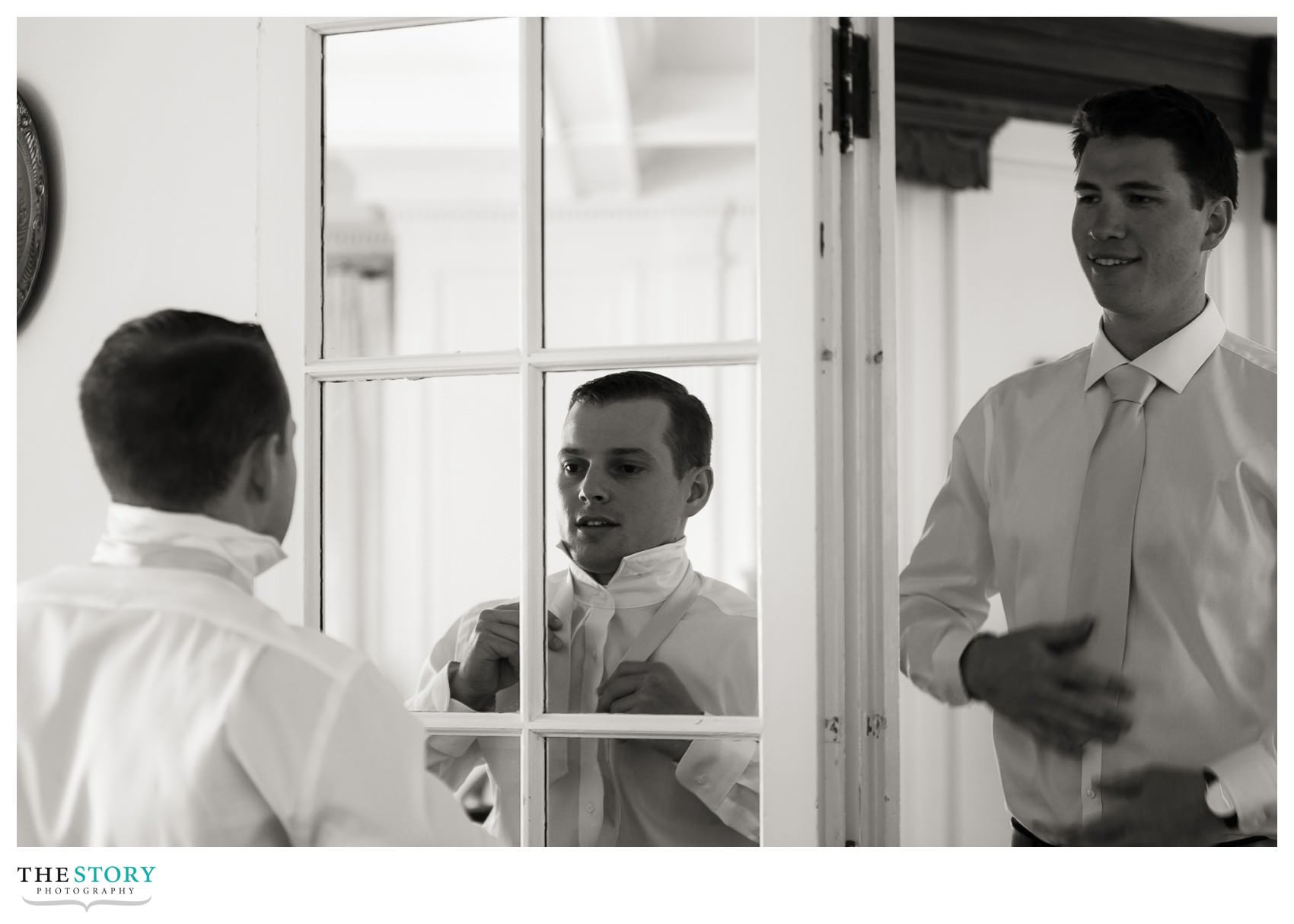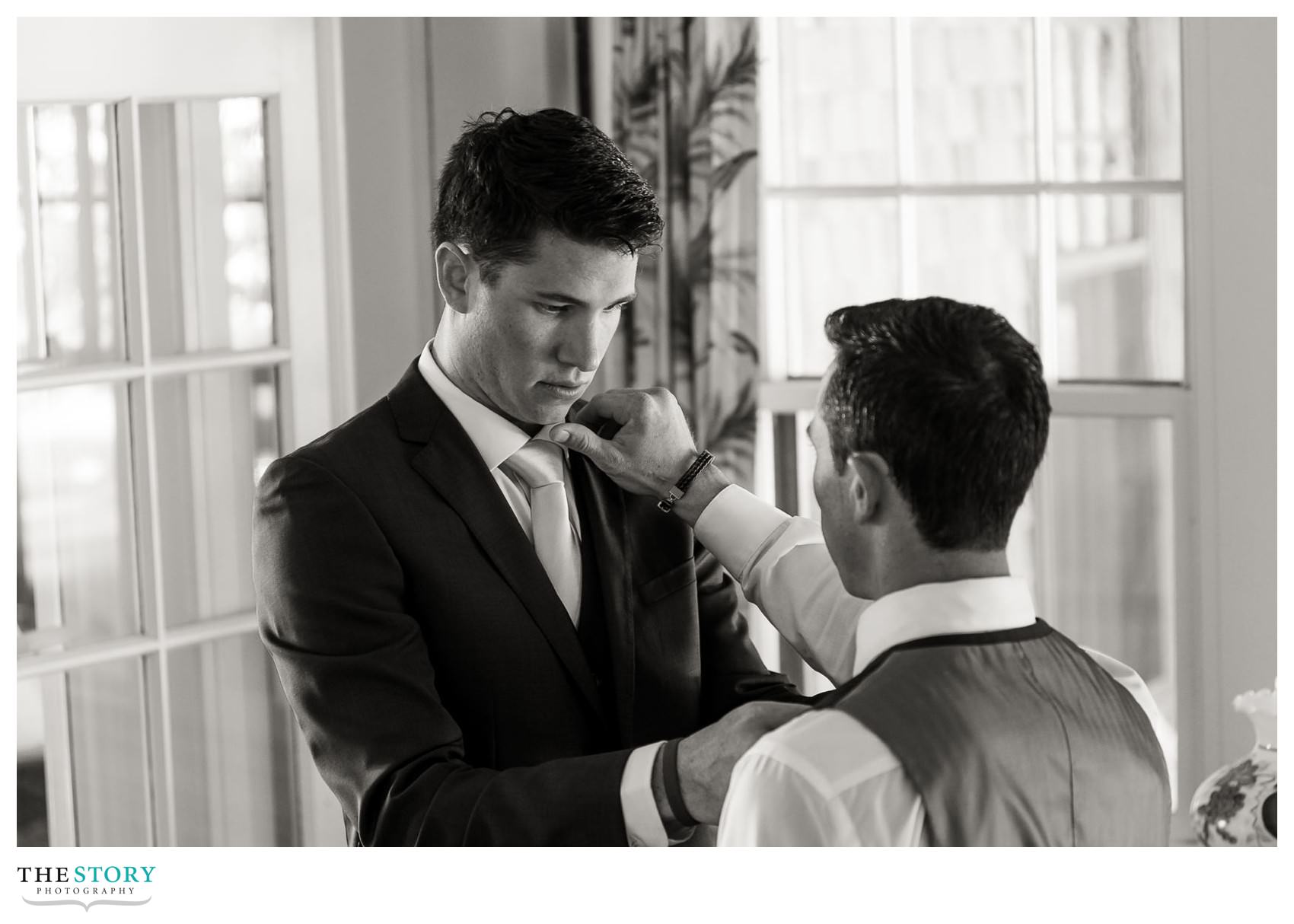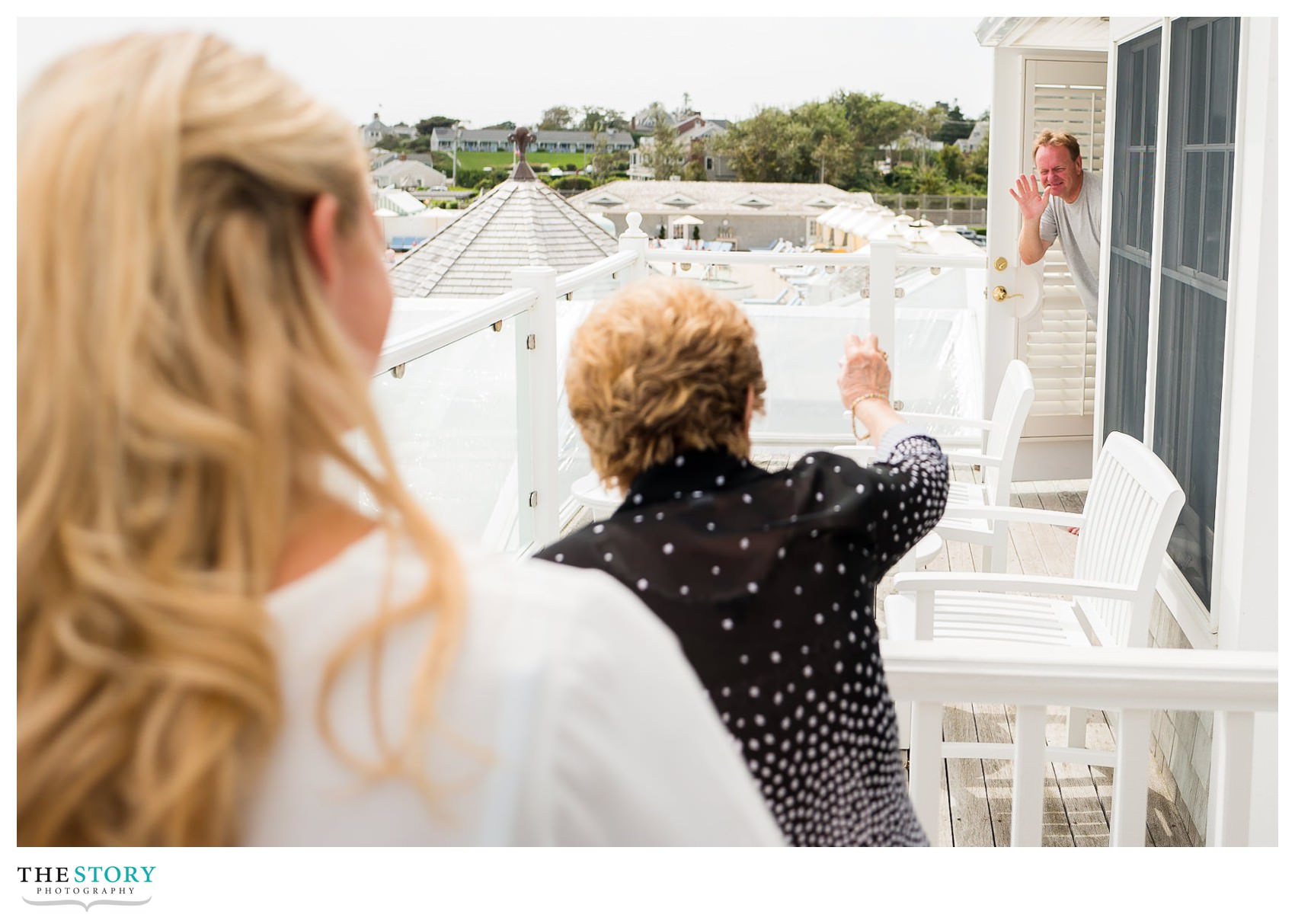 Ariane Kelley helped out with the makeup for the bridesmaids!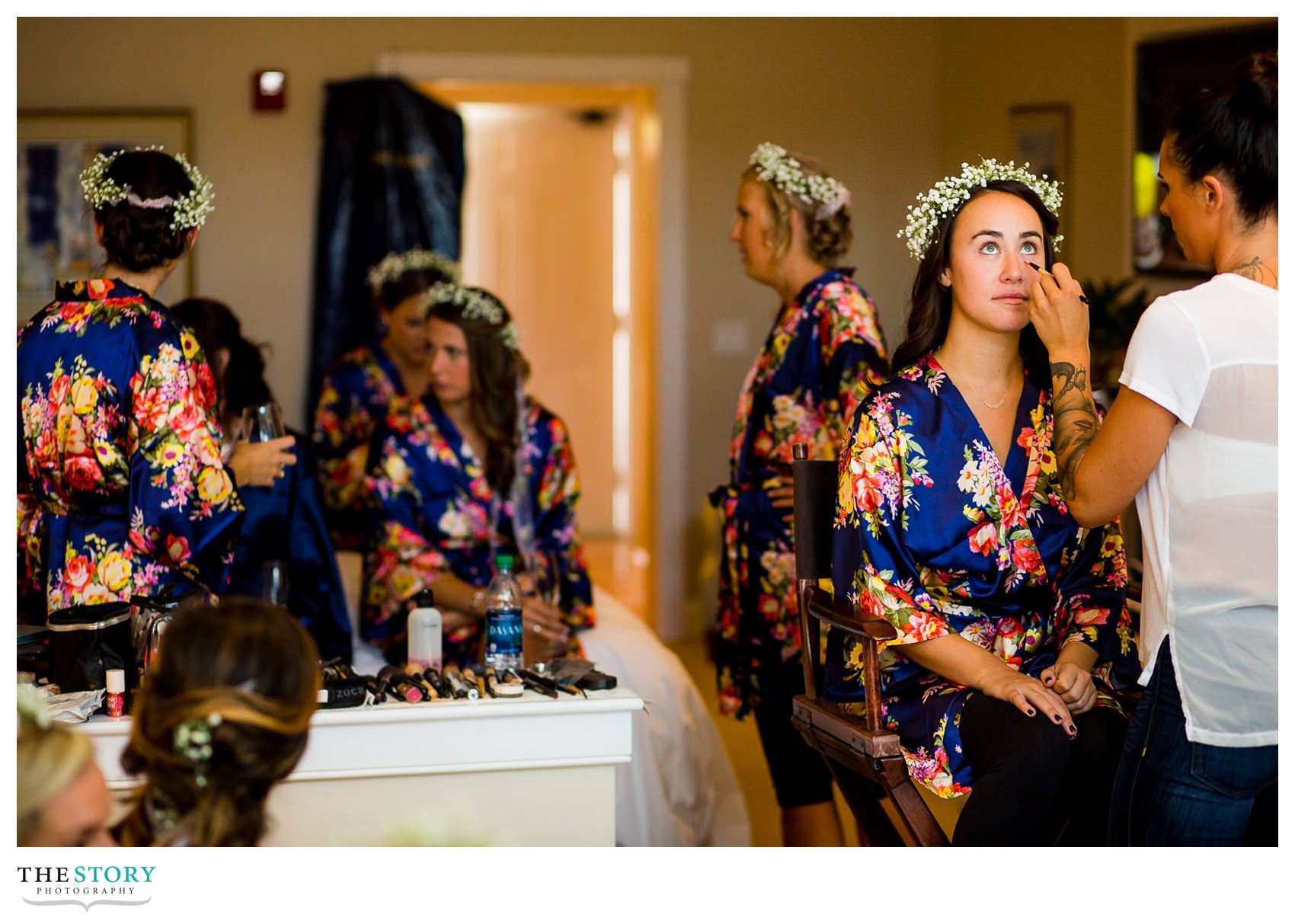 Danielle Keefe Artistry took care of makeup and hair!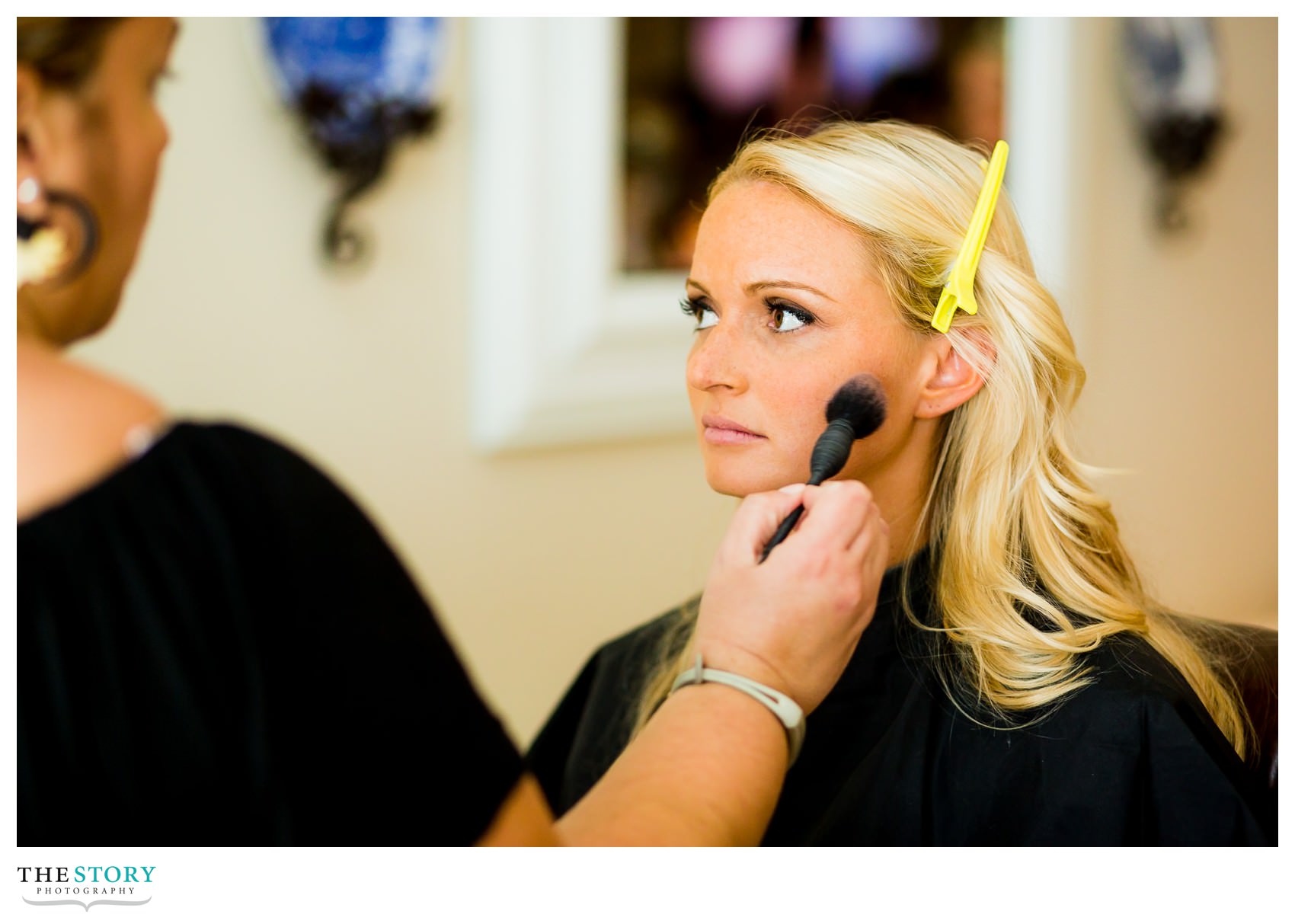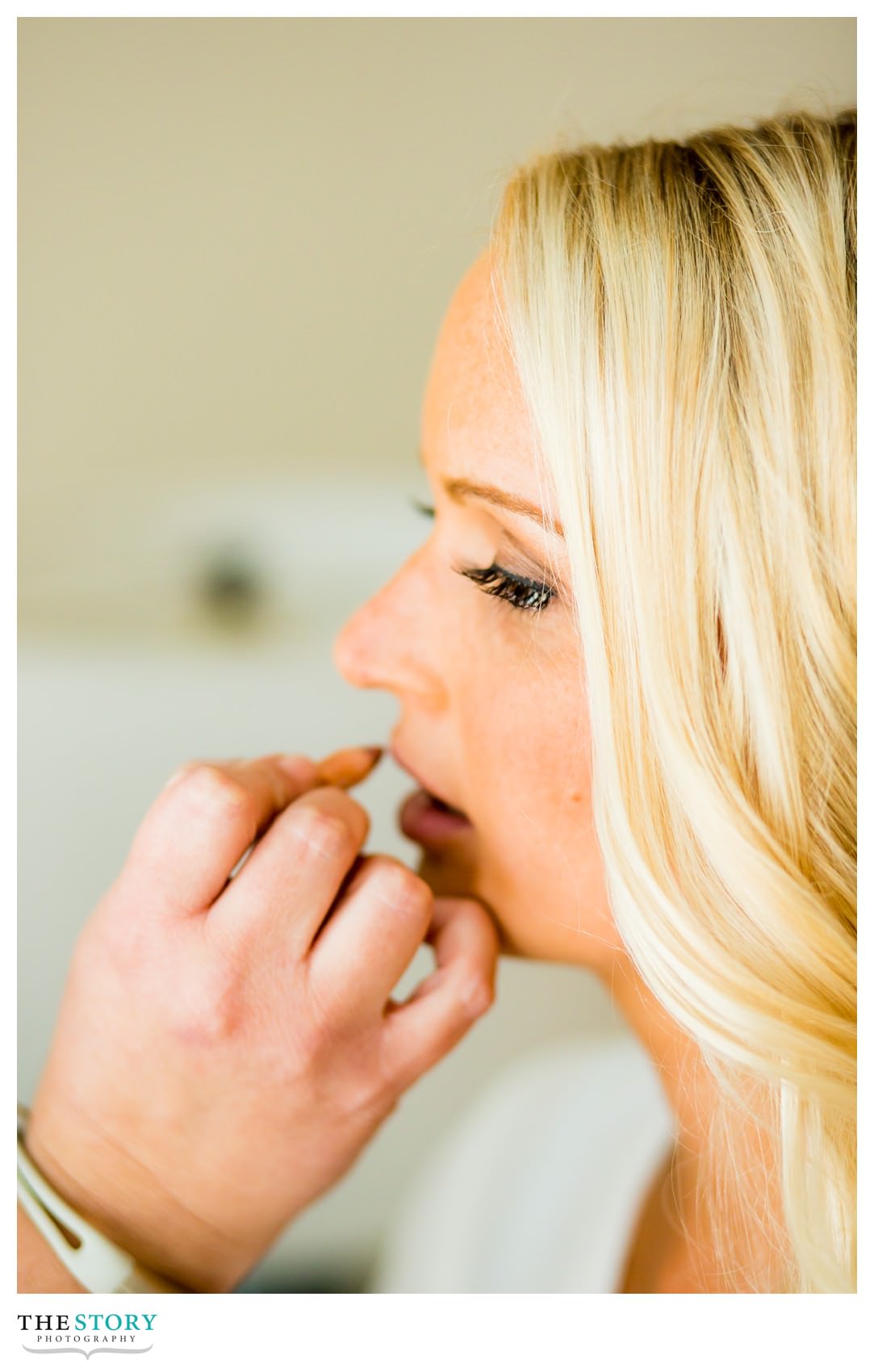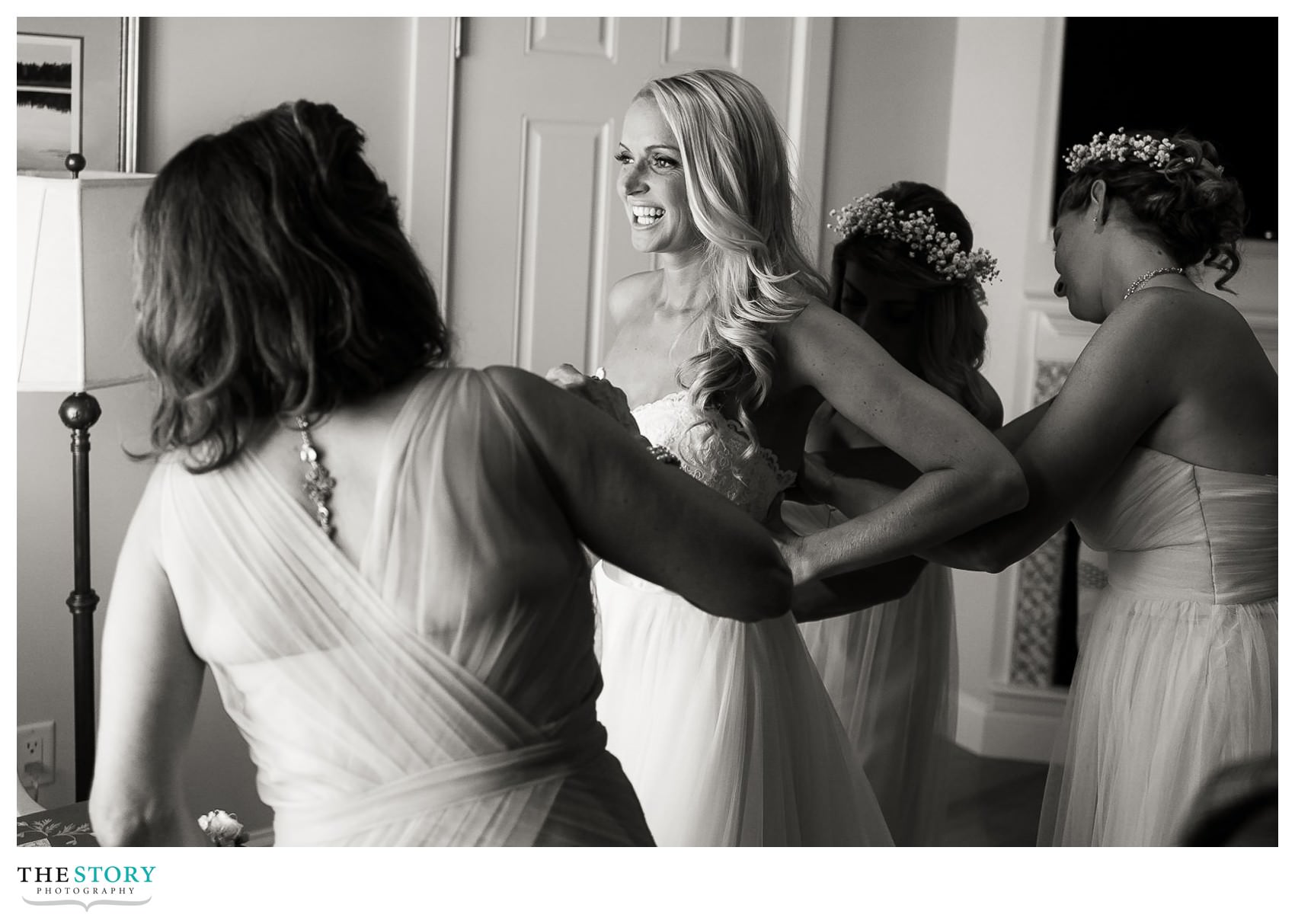 After Tara & her father got to enjoy a little moment together once Tara was ready for the wedding day, it was time to head off to Our Lady of The Cape in Brewster, MA for the wedding ceremony where family friend Father Seamus O'Flynn preformed the ceremony.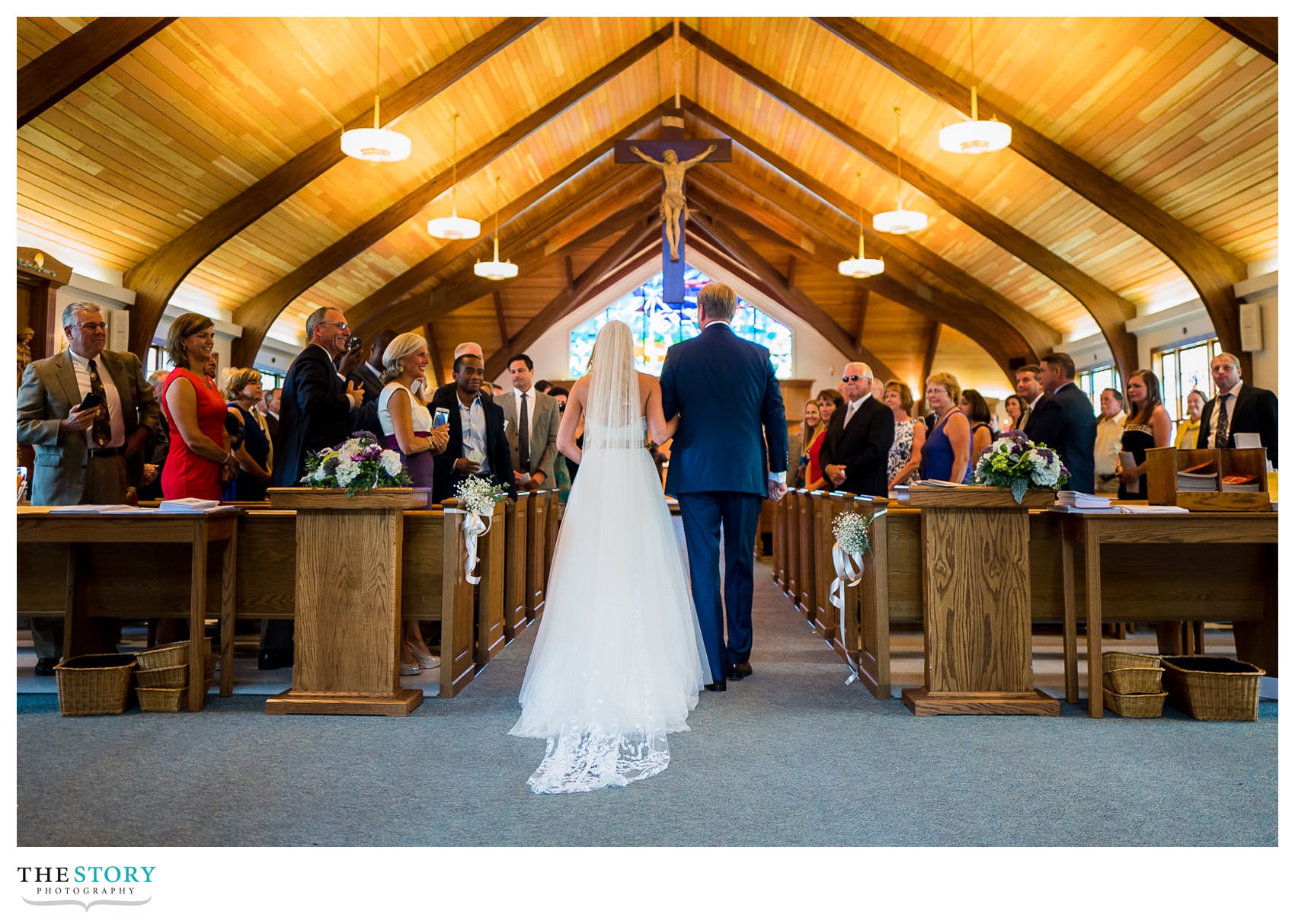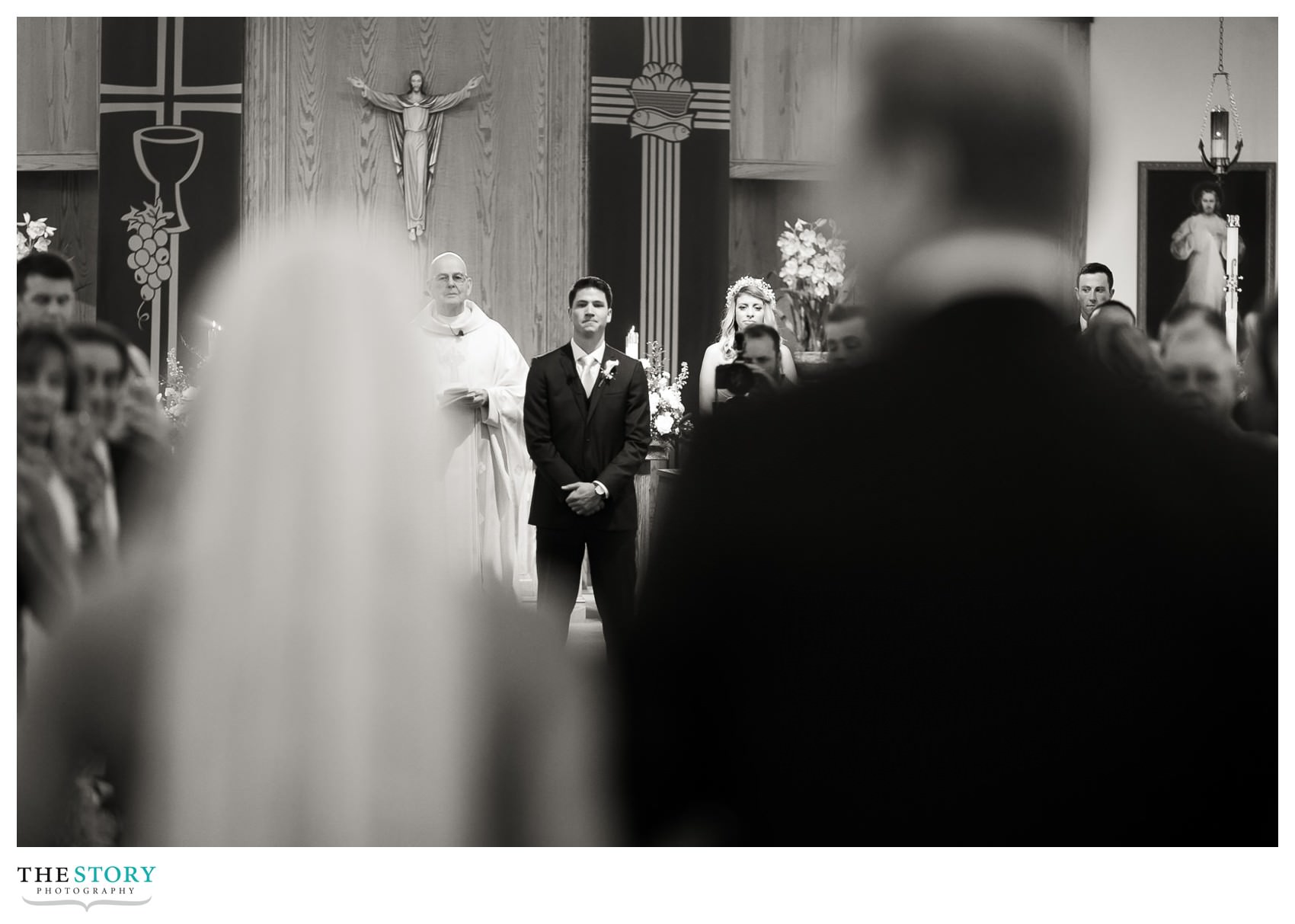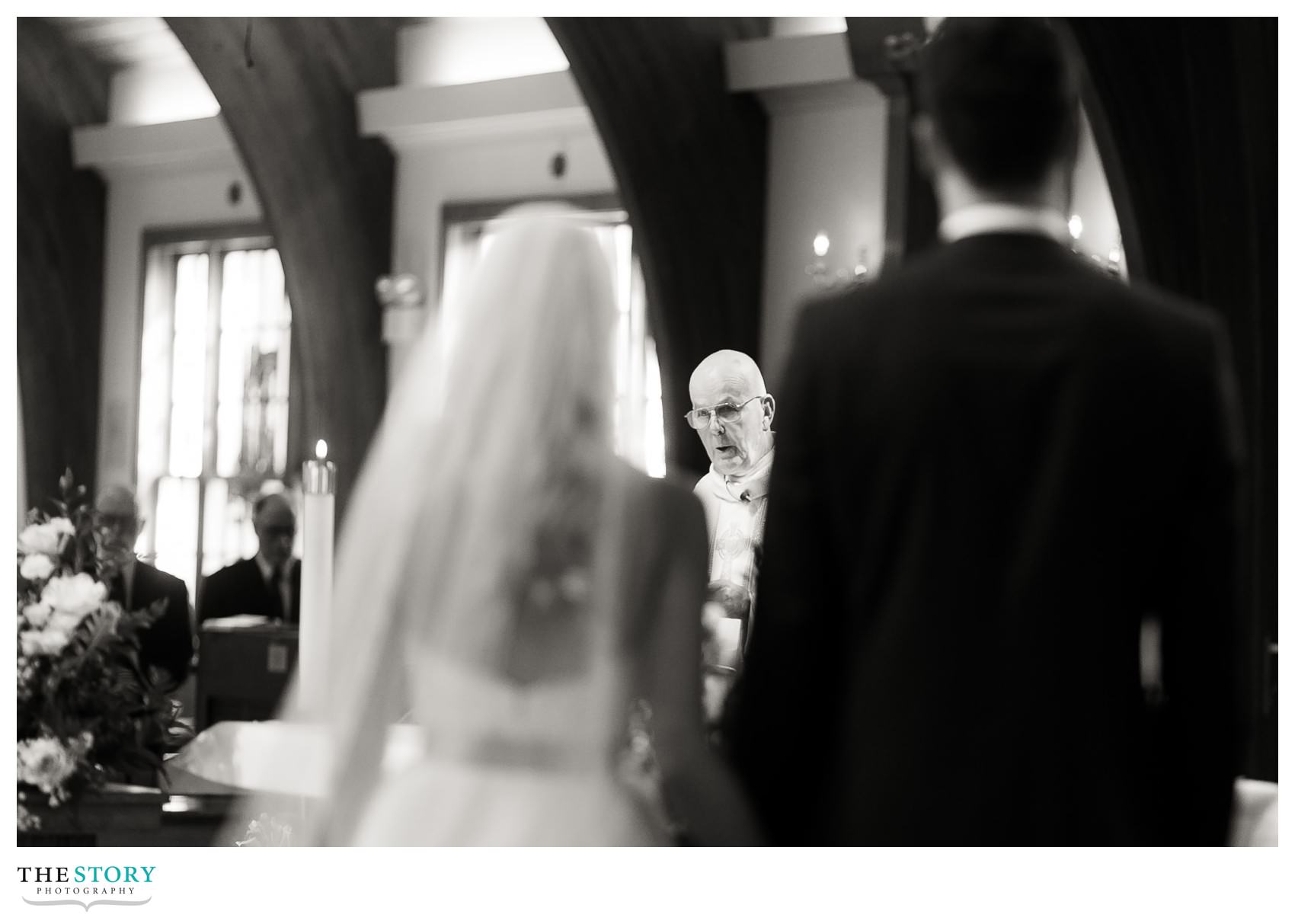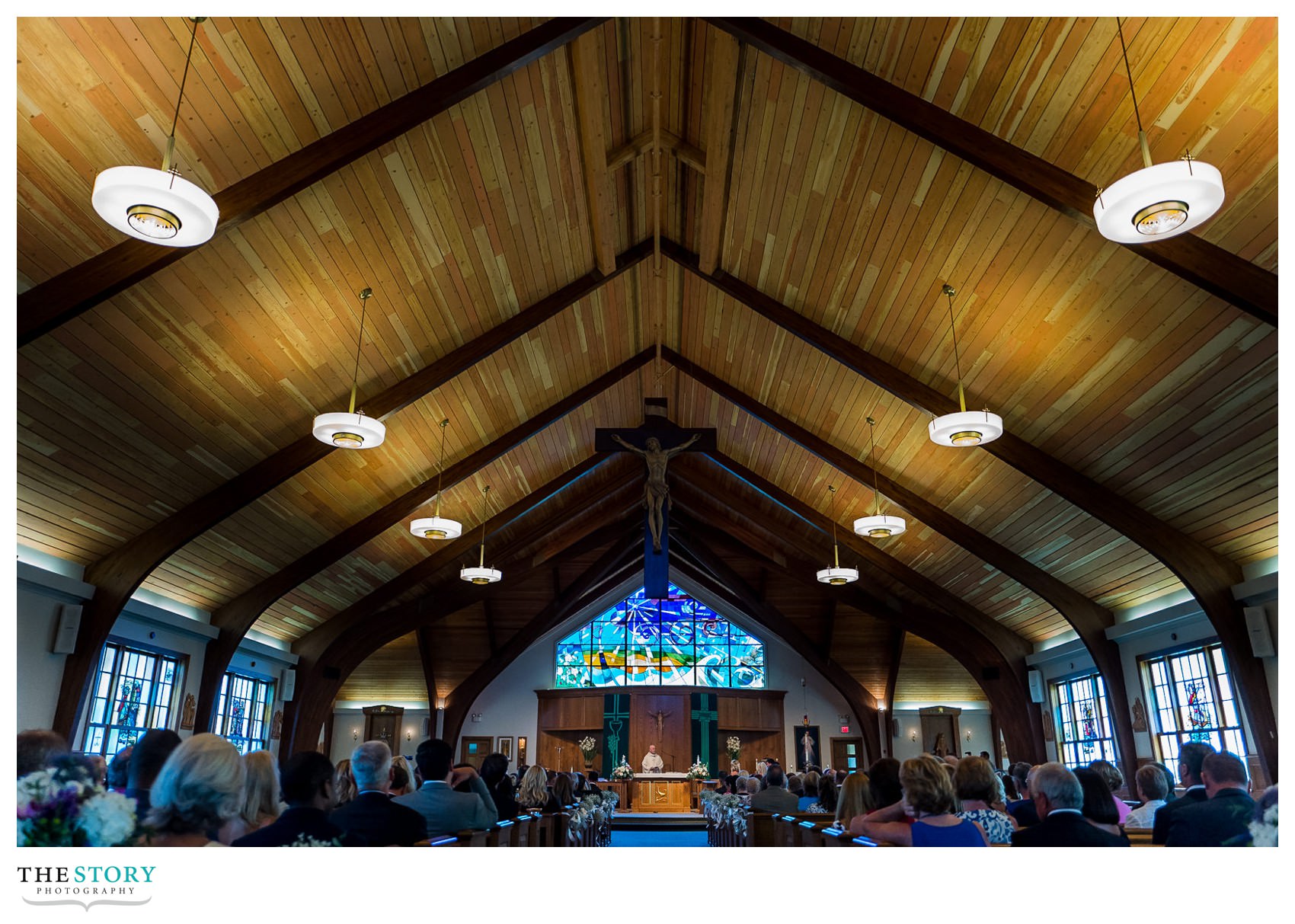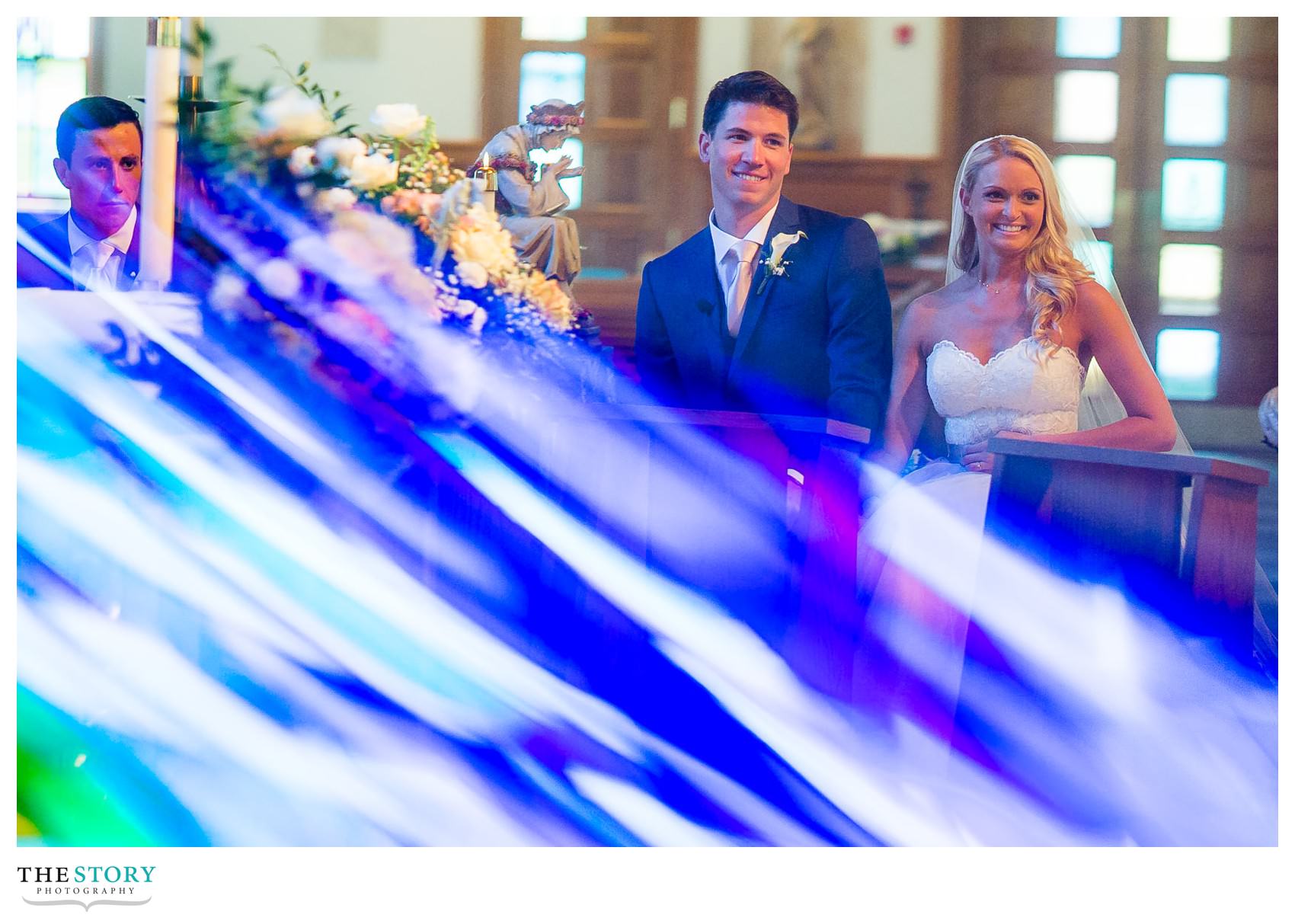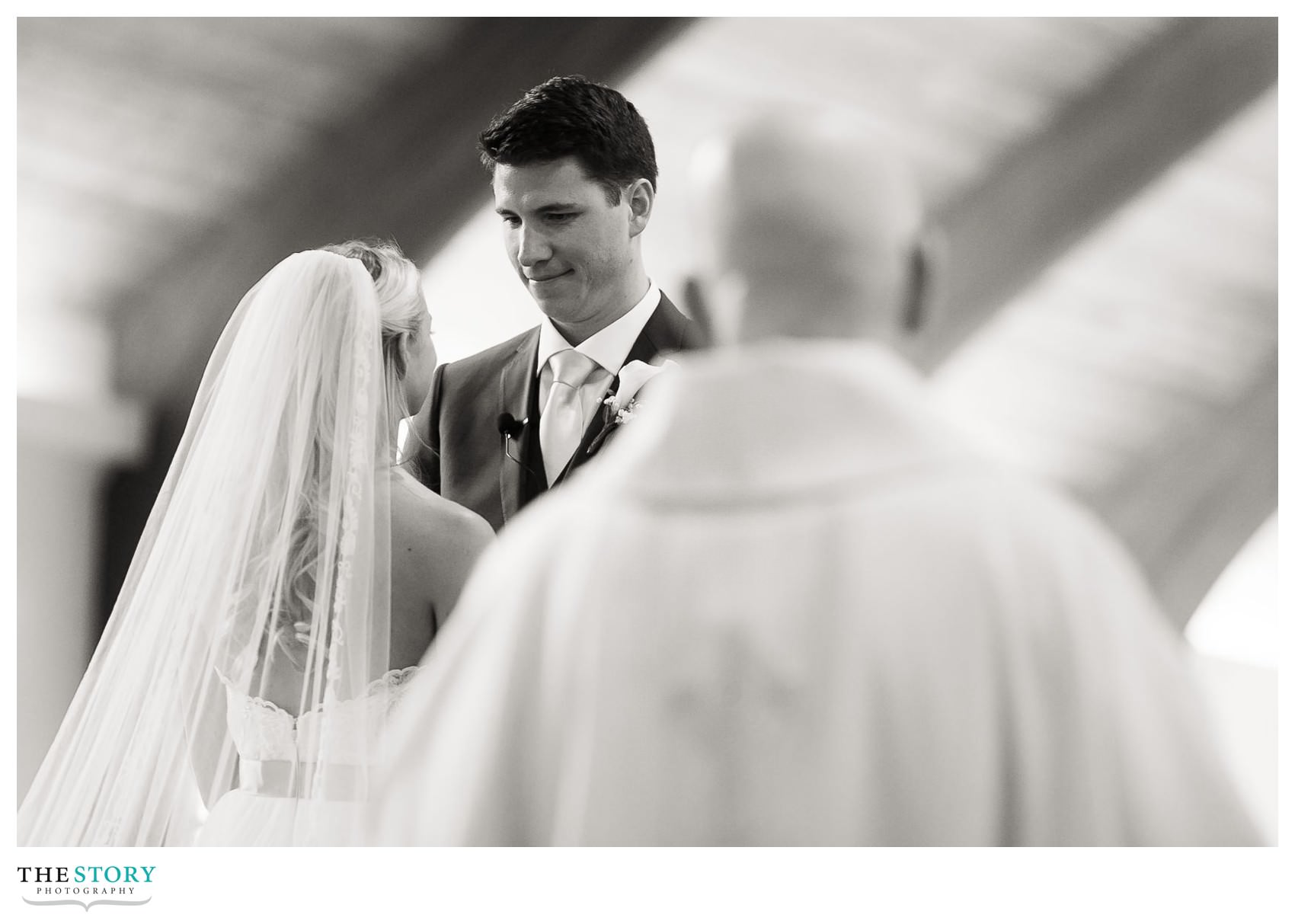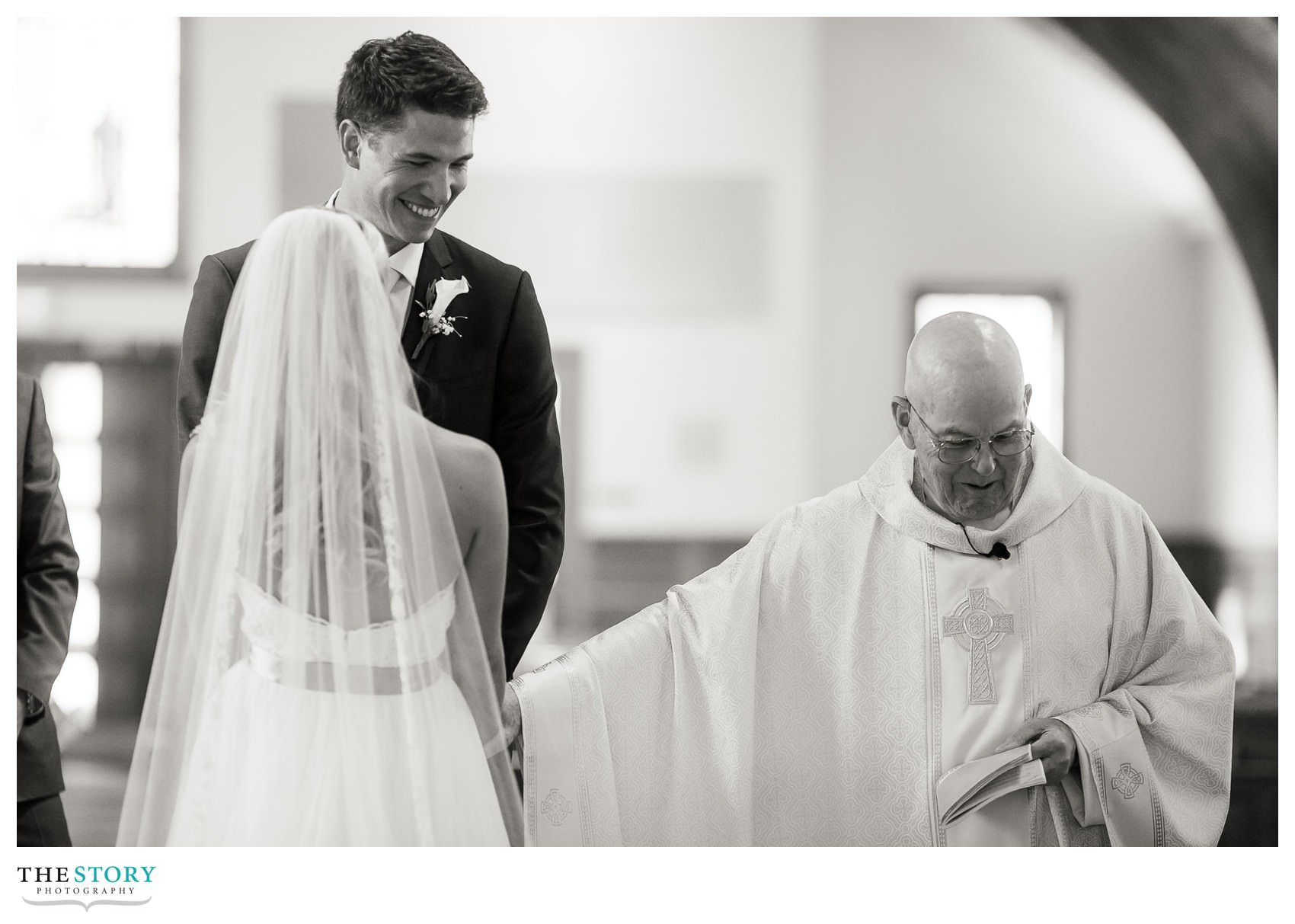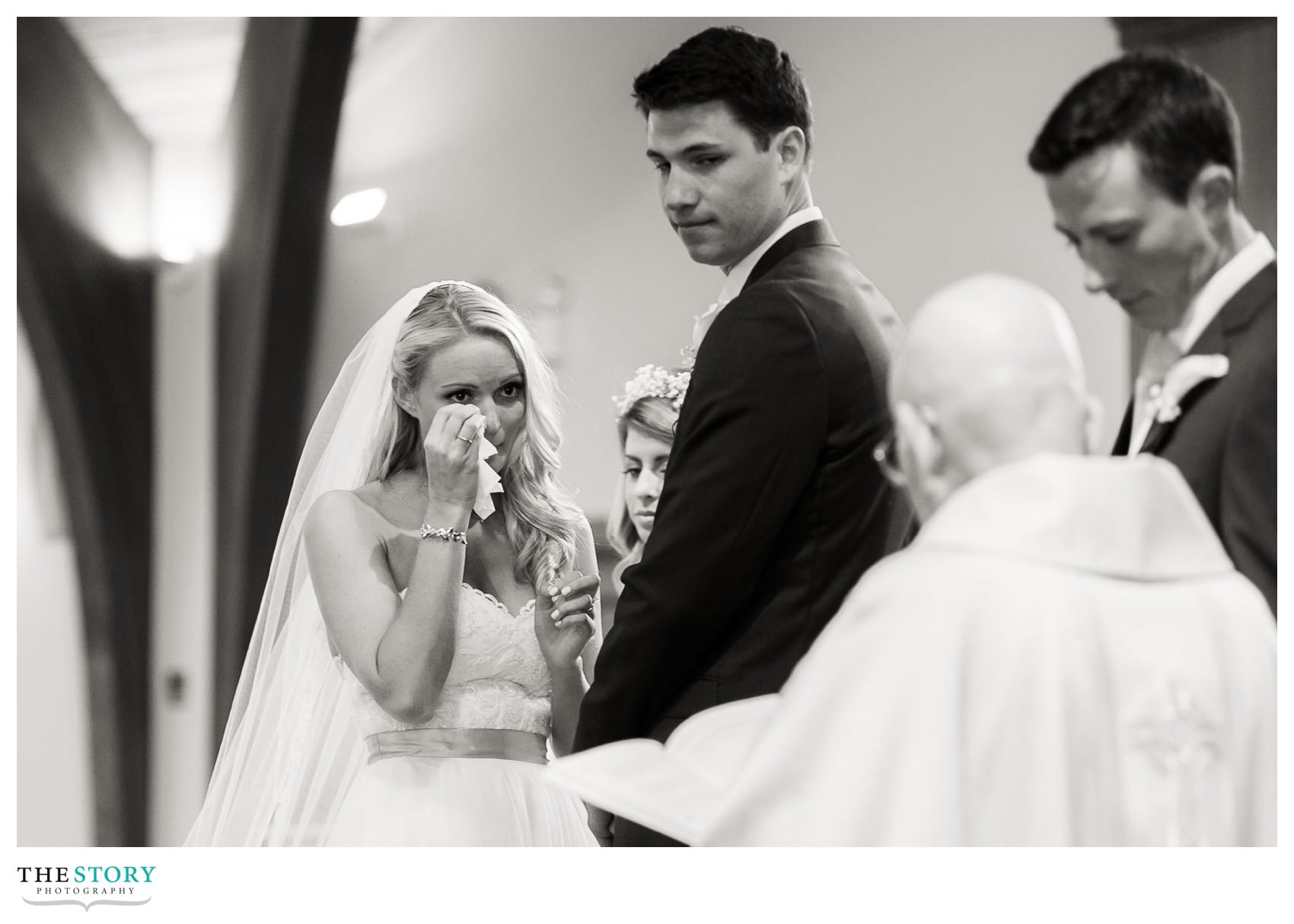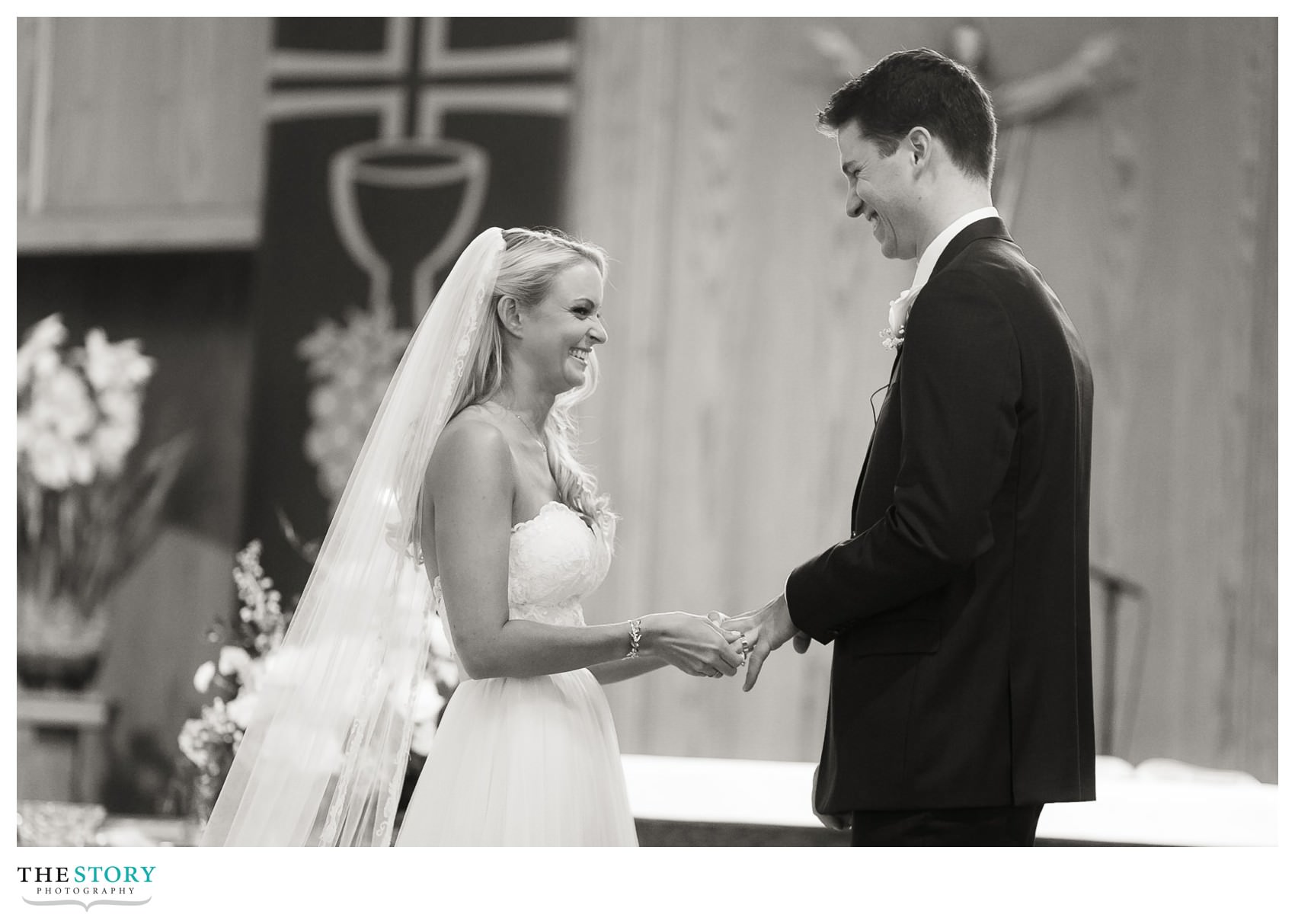 What a first kiss!  Zack swept Tara right off of her feet, literally!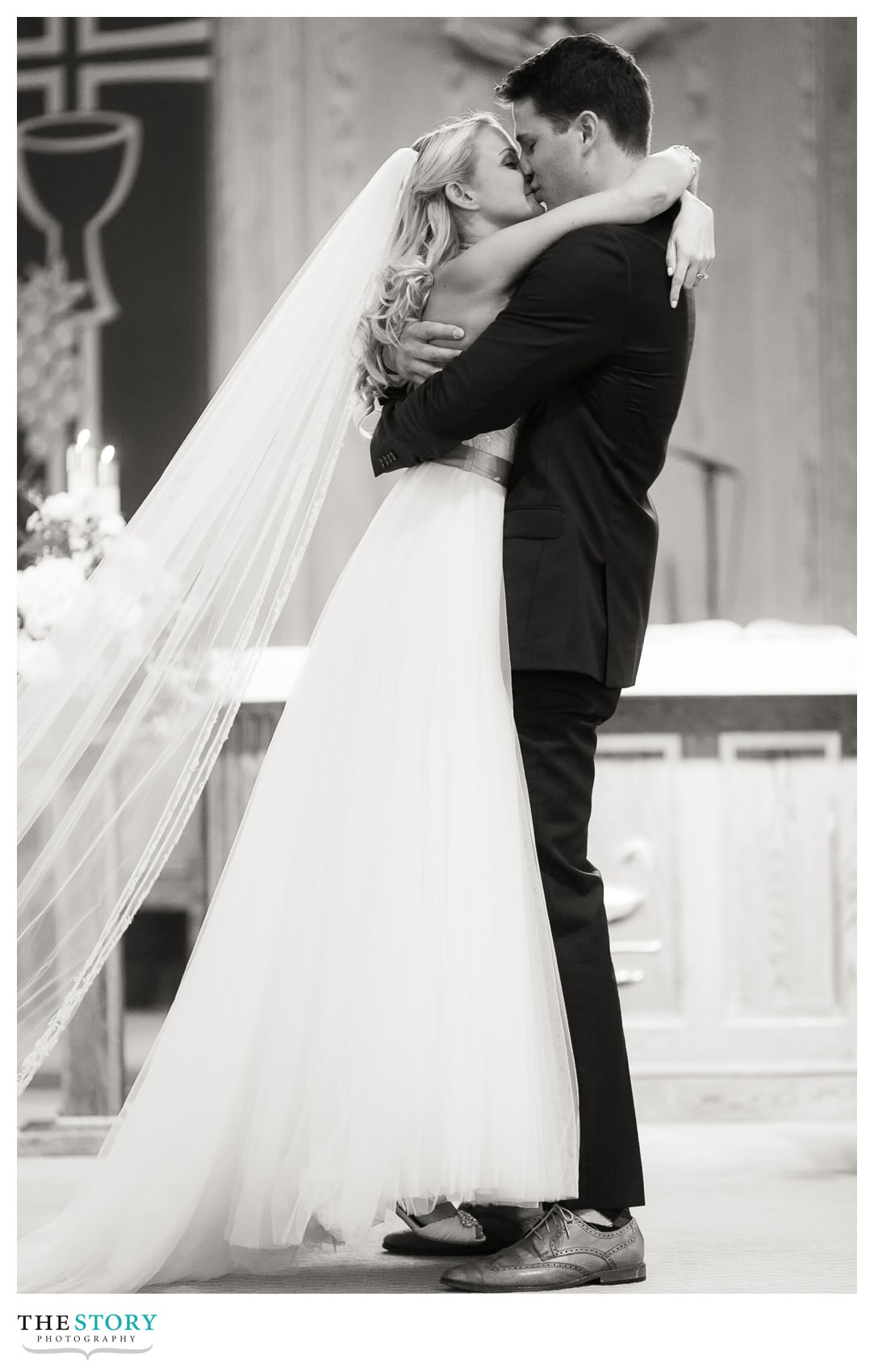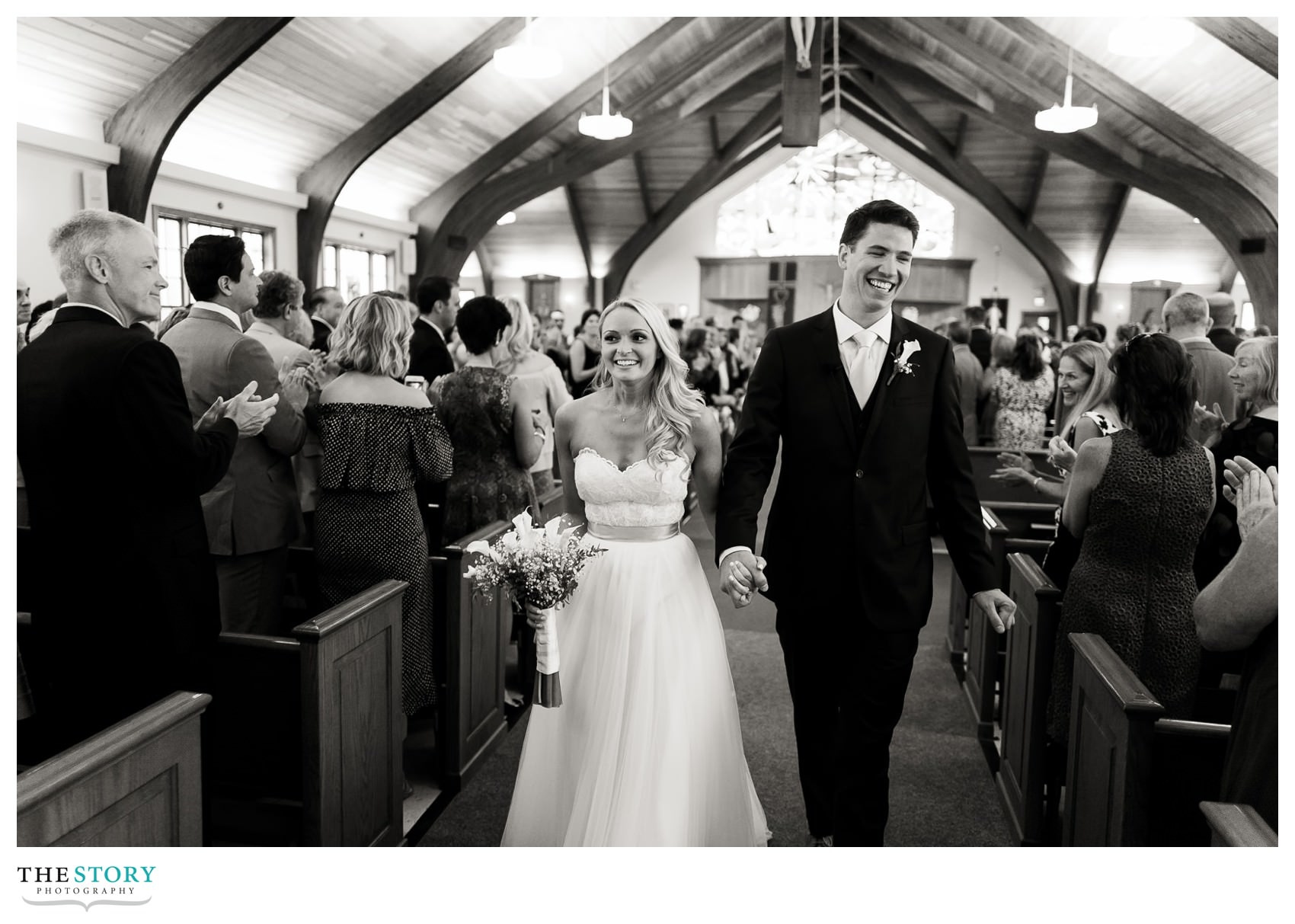 After the ceremony, it was time to head back to the Chatham Bars Inn for the cocktail hour & wedding reception!
Wedding flowers by Cape Cod wedding florist, KJ Floral Designs.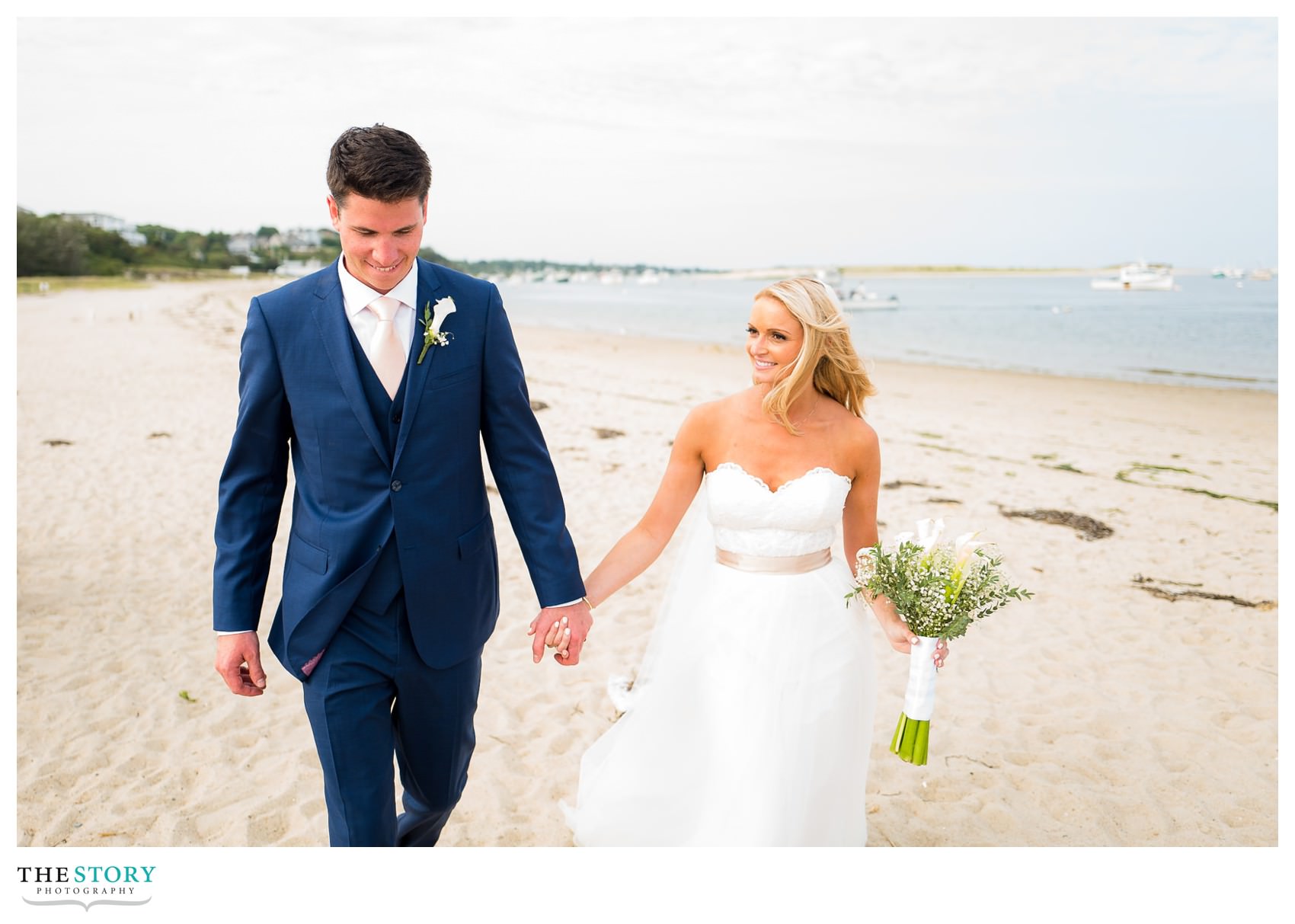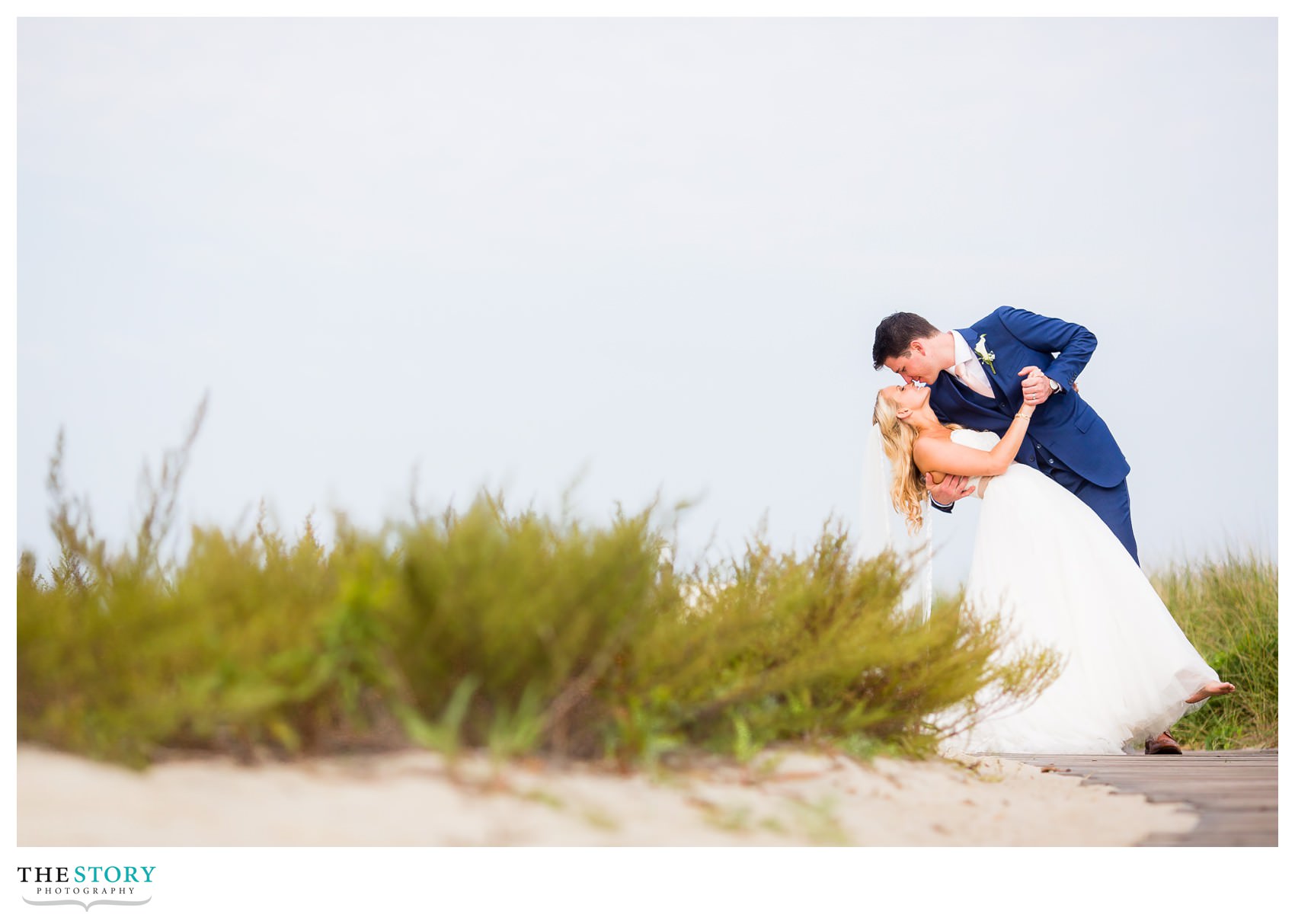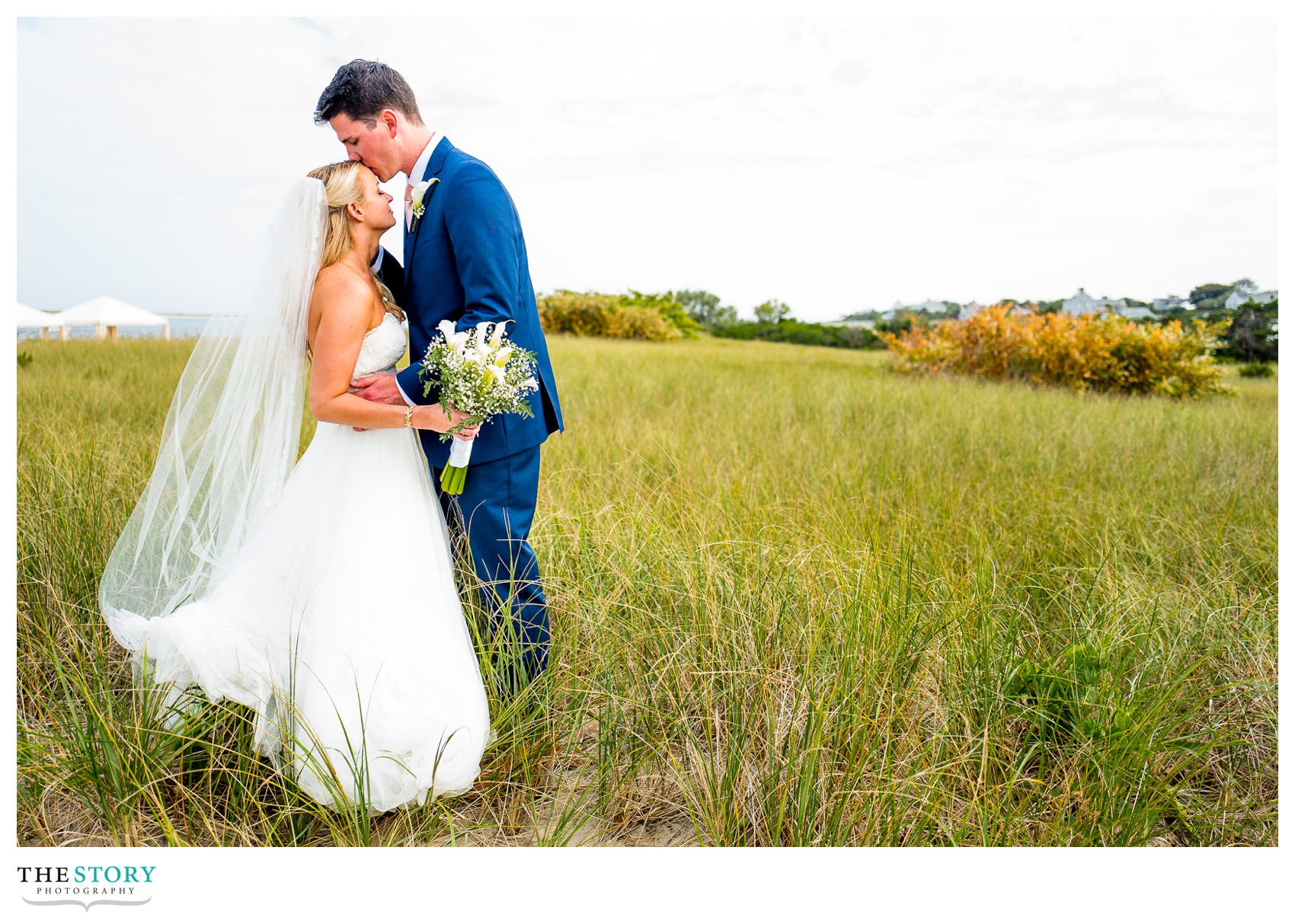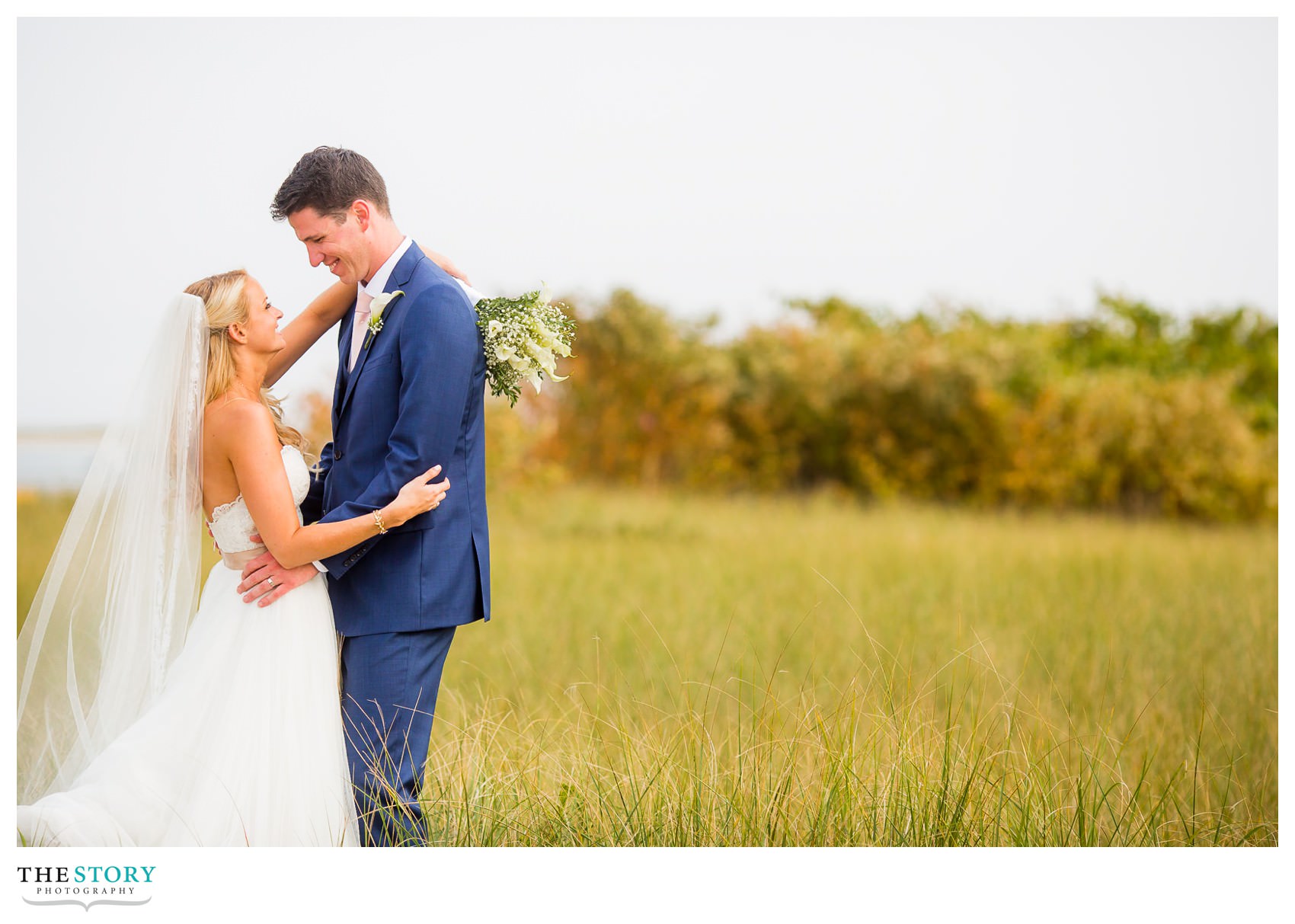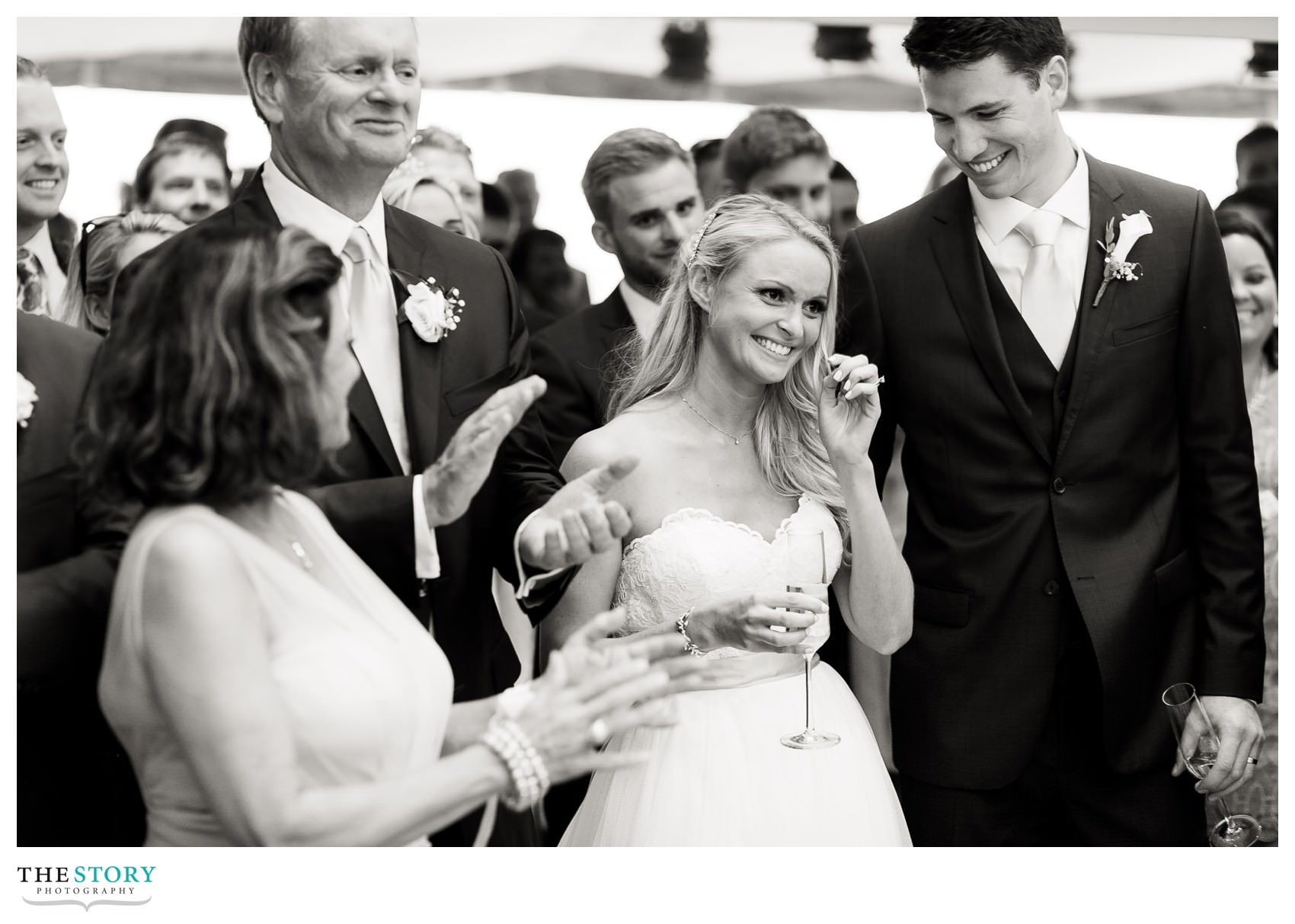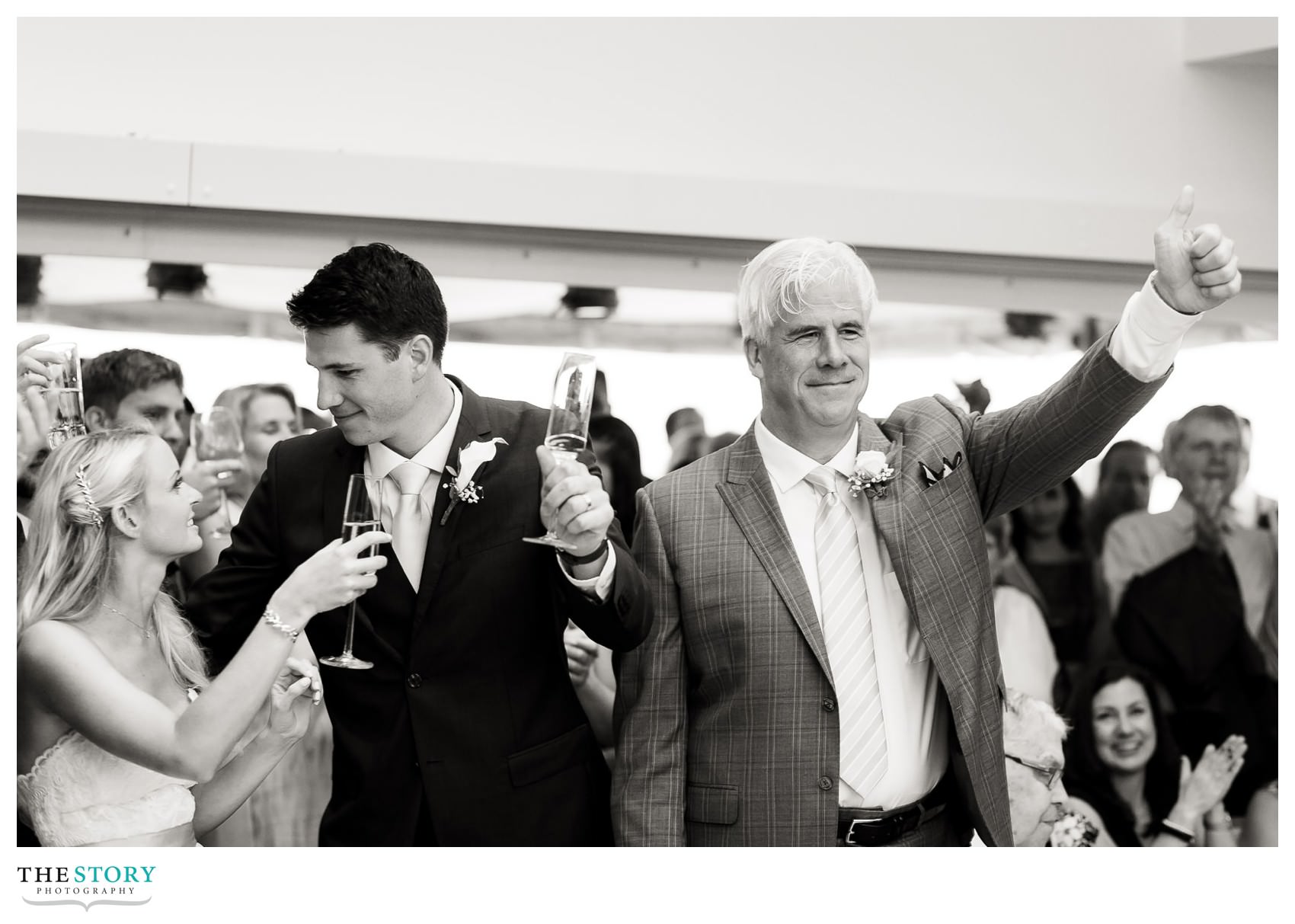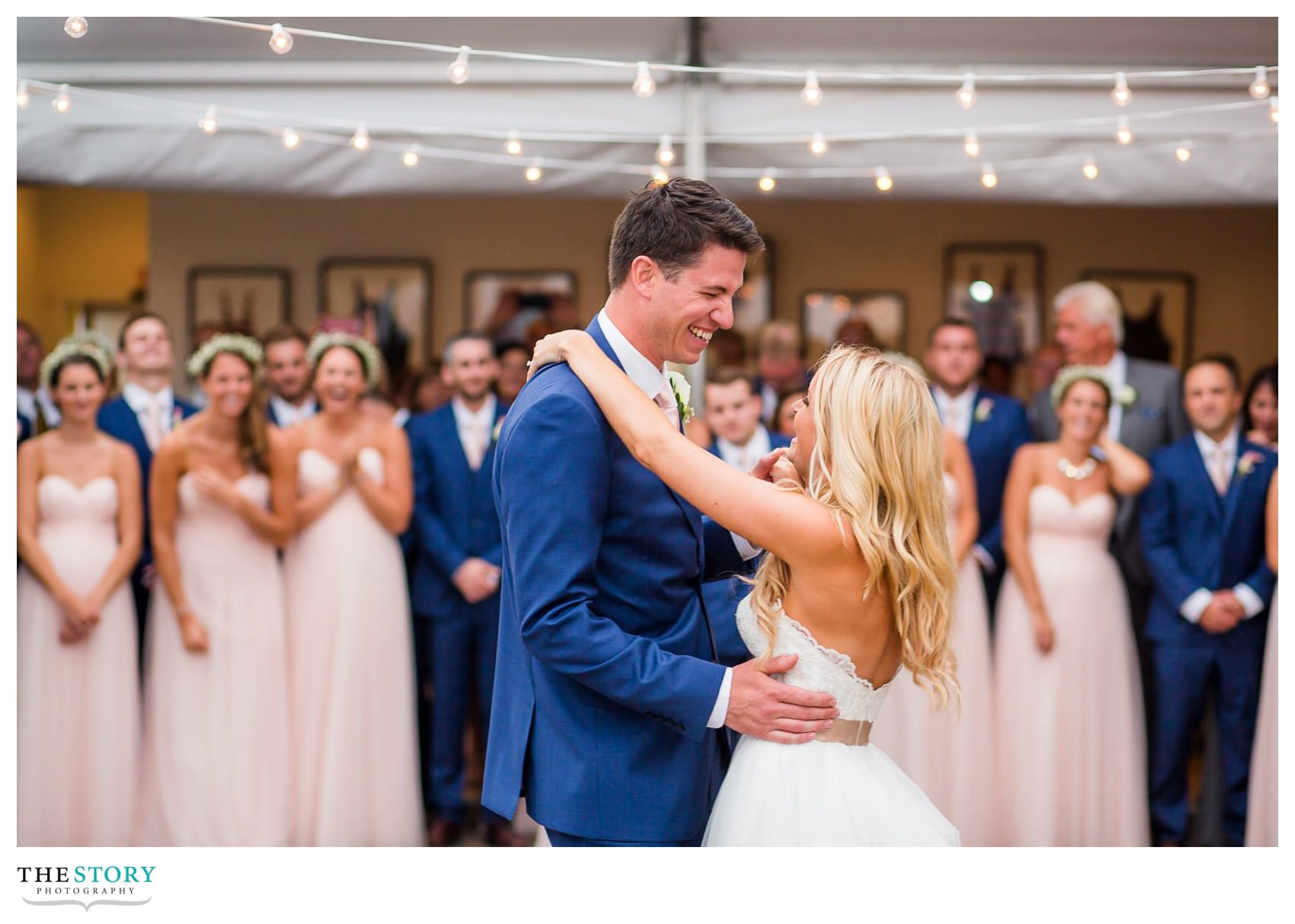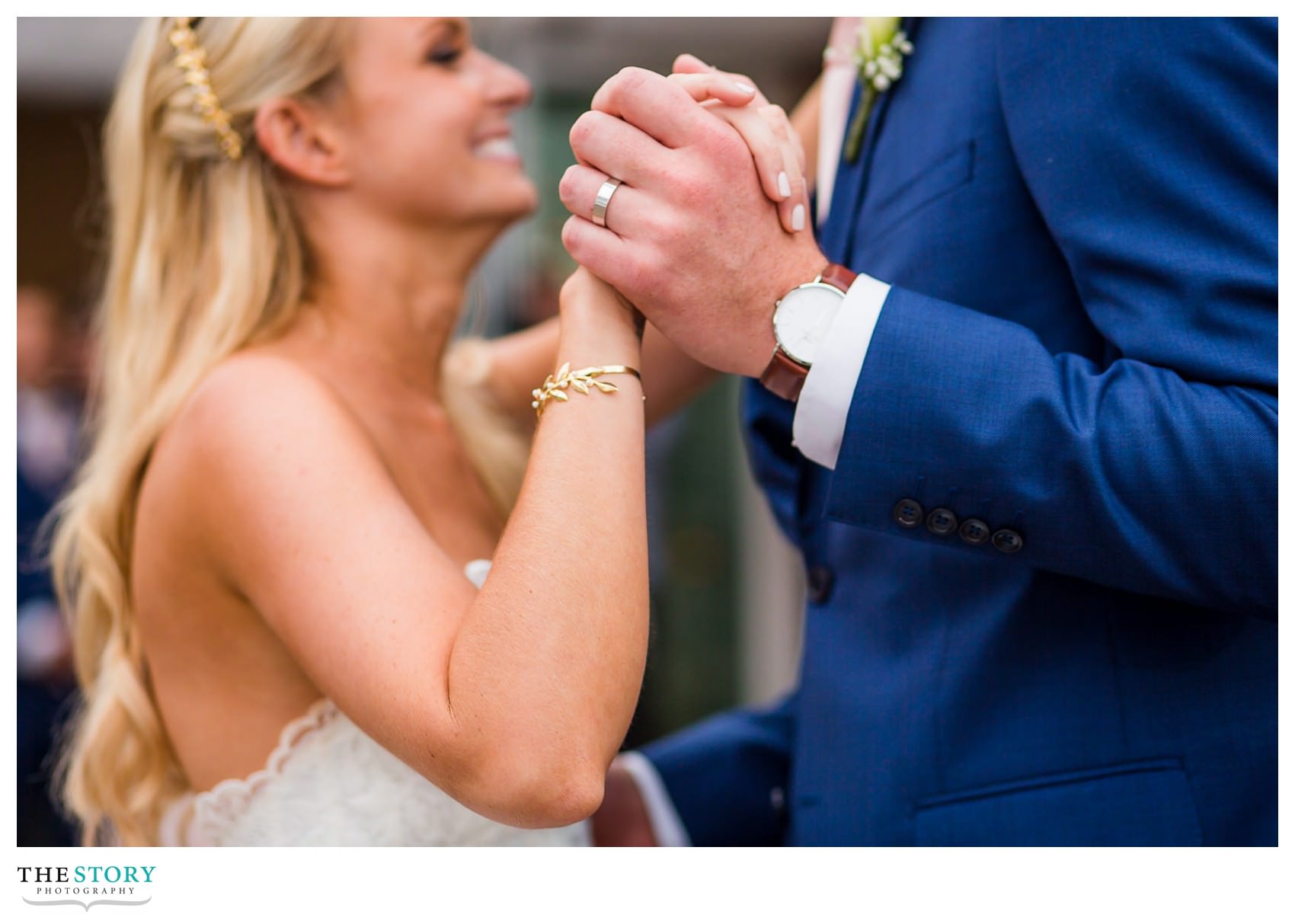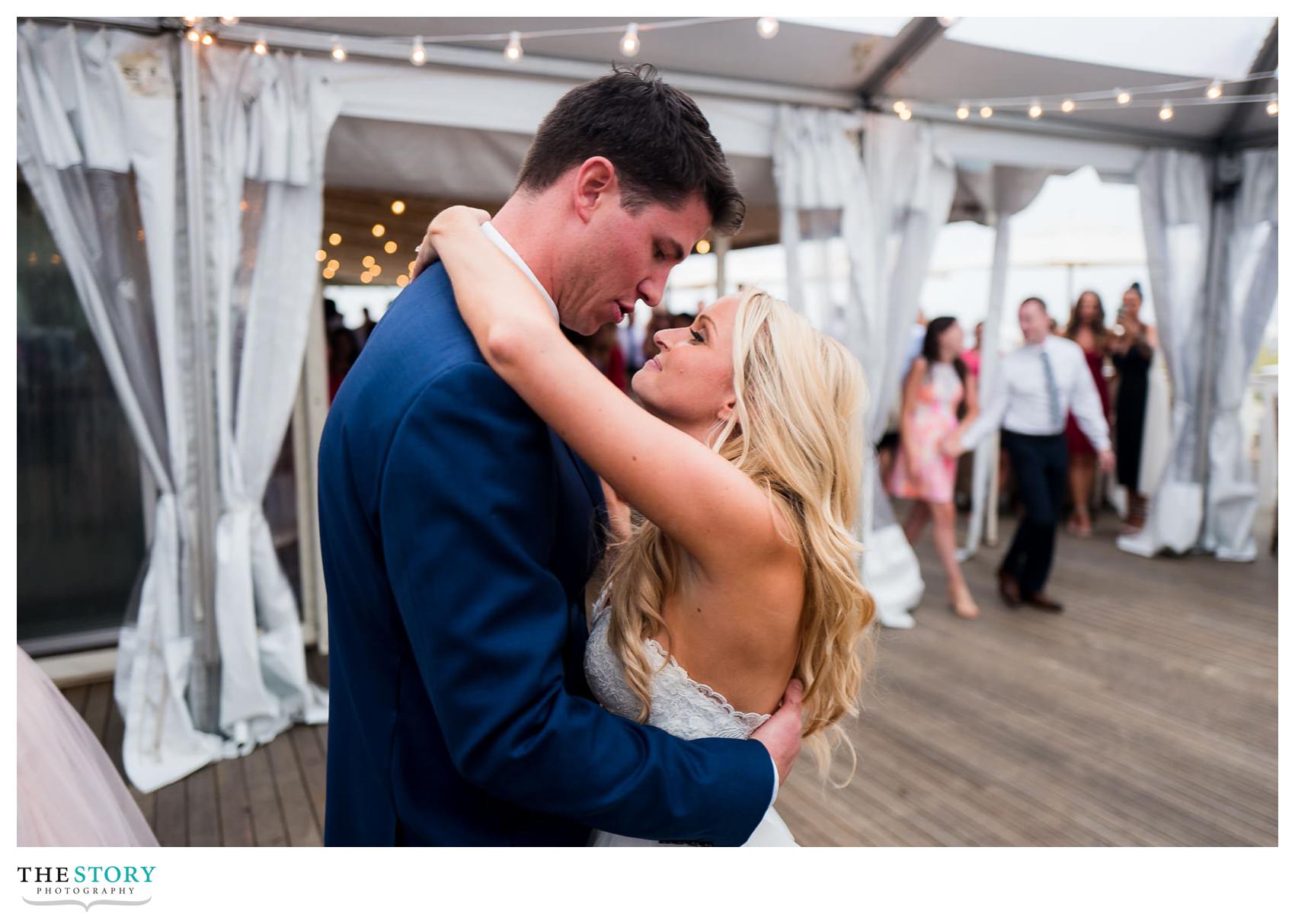 Tara & Zack invited everyone out on to the dance floor with them after their first dance and them immediate after that is when this little moment happened.  Zack's mother gave him a big high five!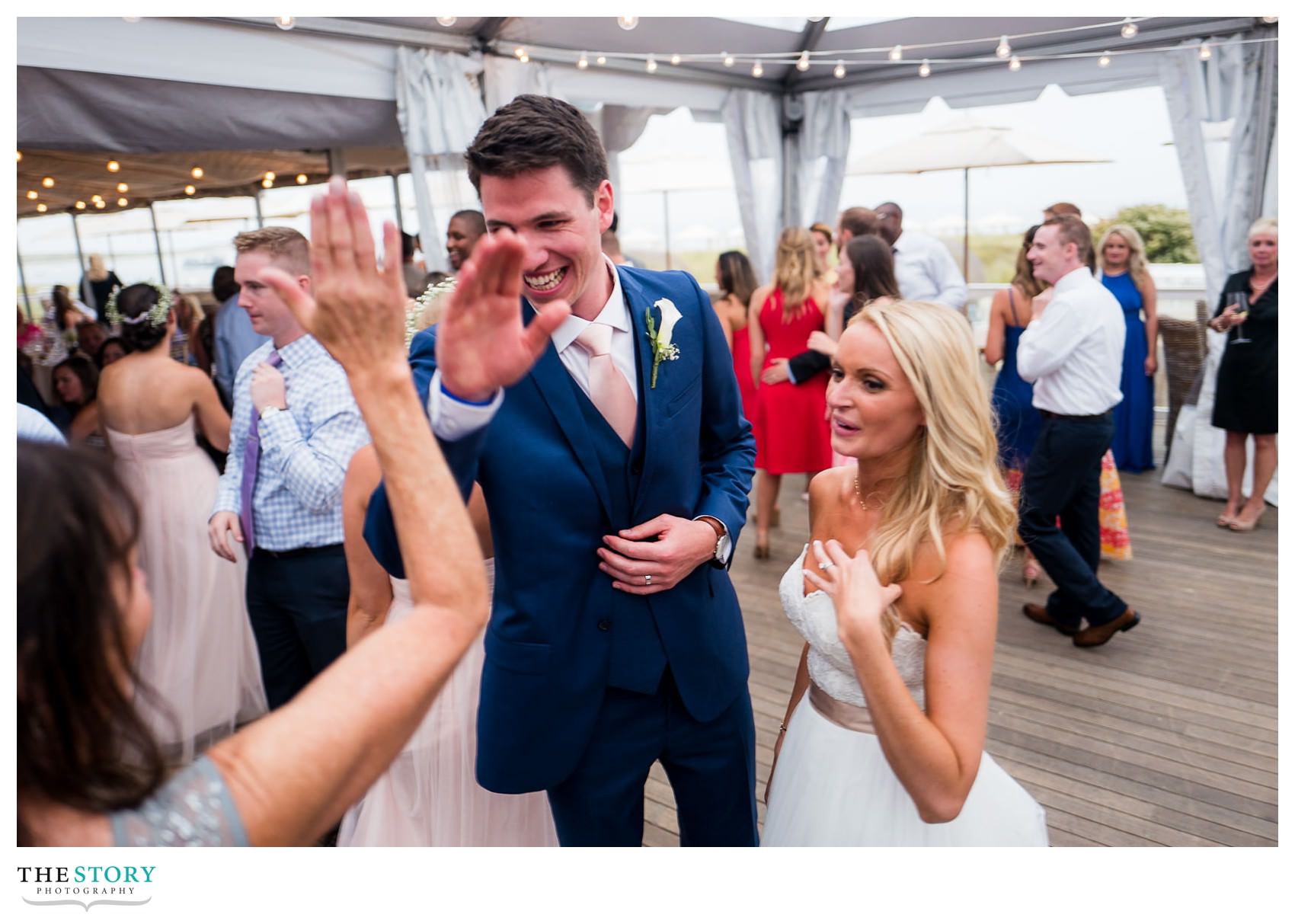 In what was certainly one of the biggest, full on, parties of the wedding season Boston wedding band Protege made sure there was no shortage of energetic and fun music for all!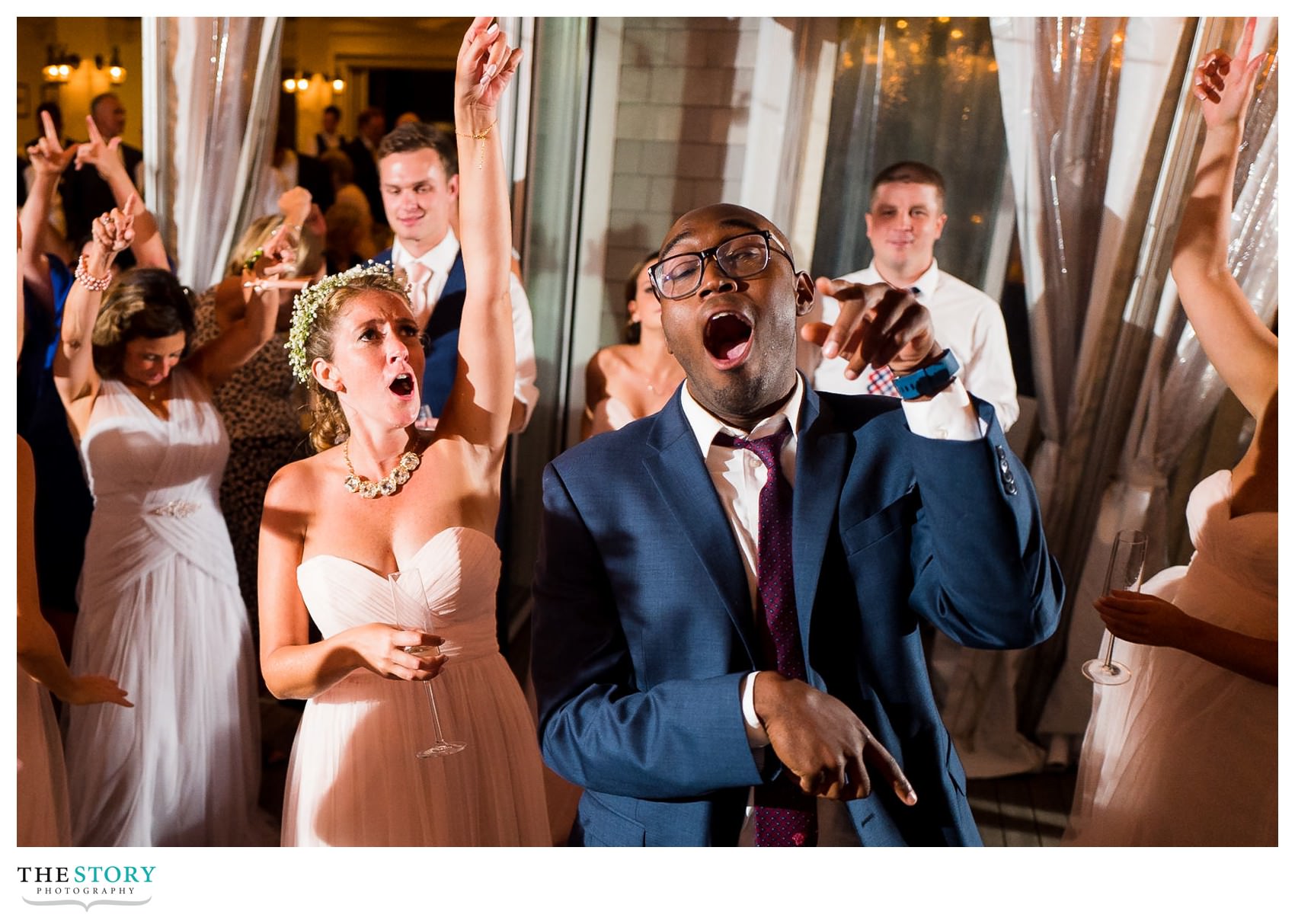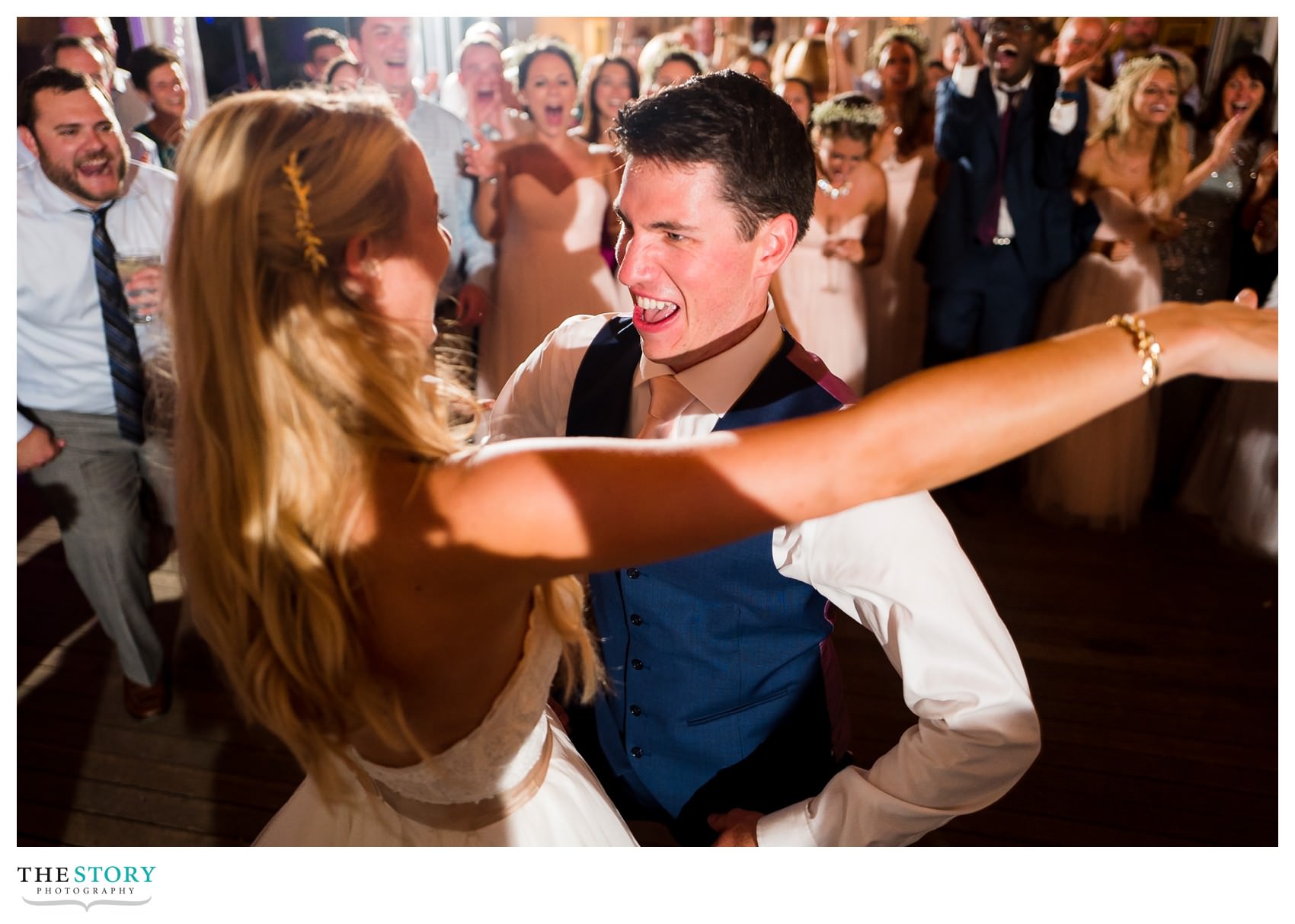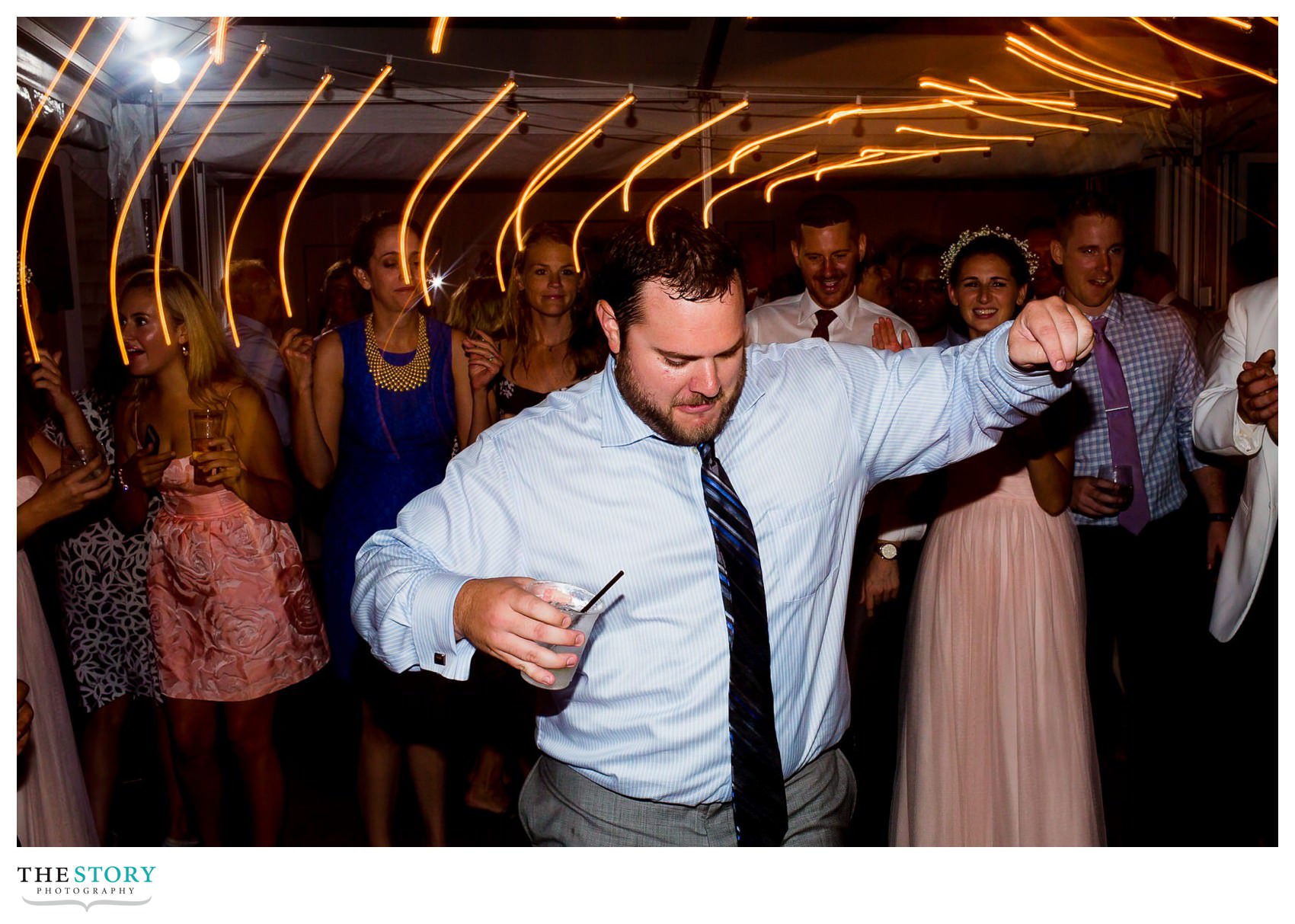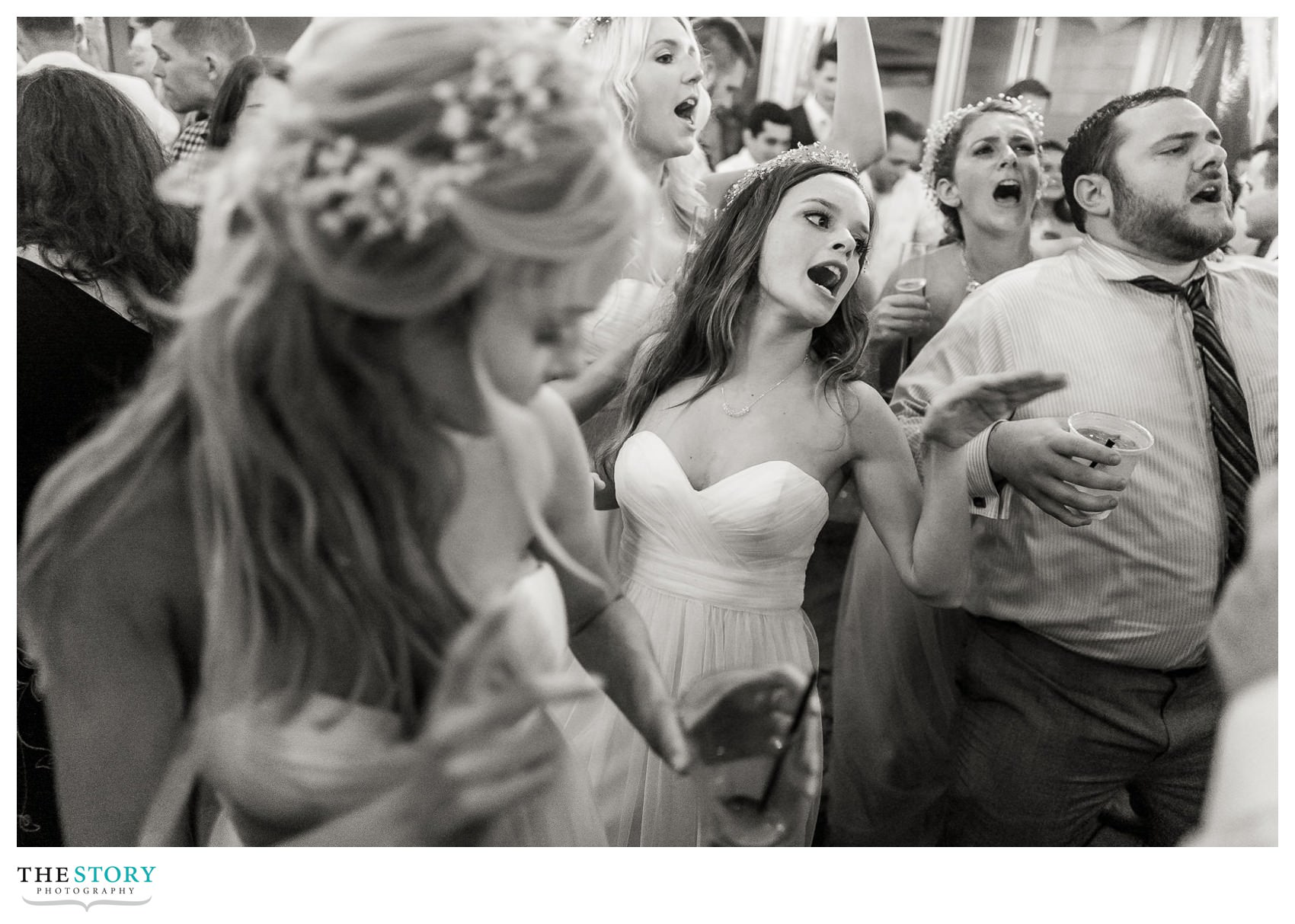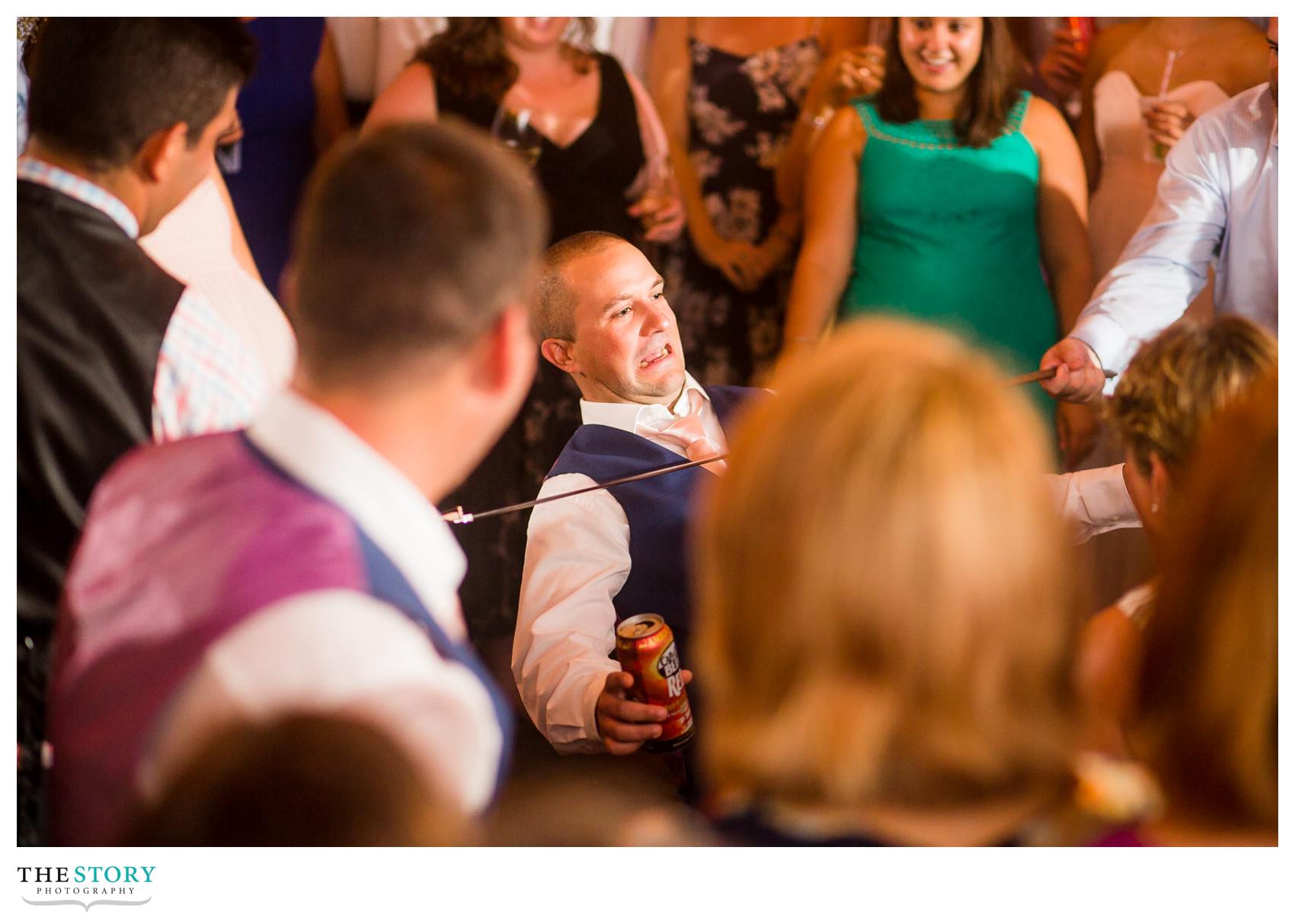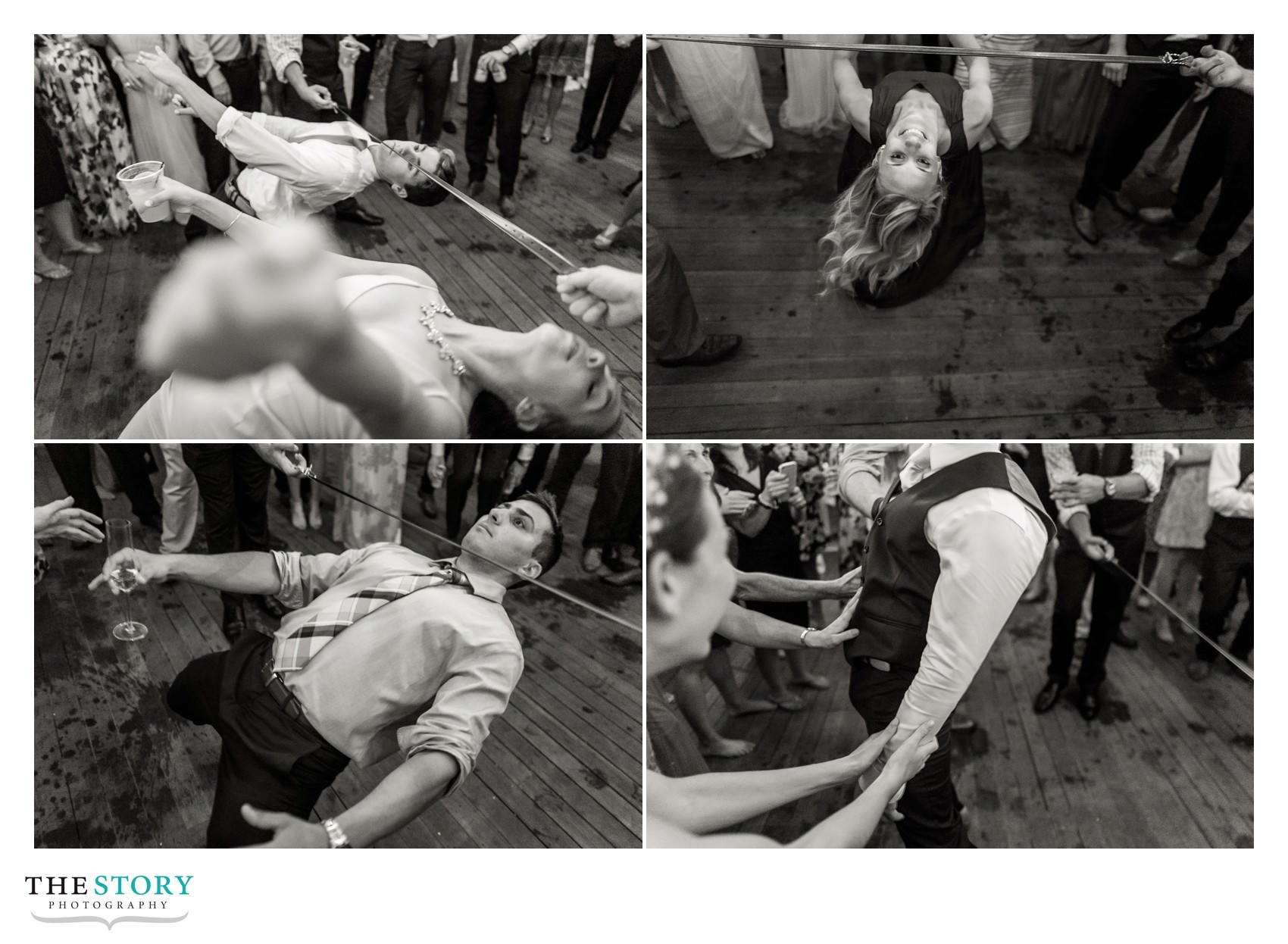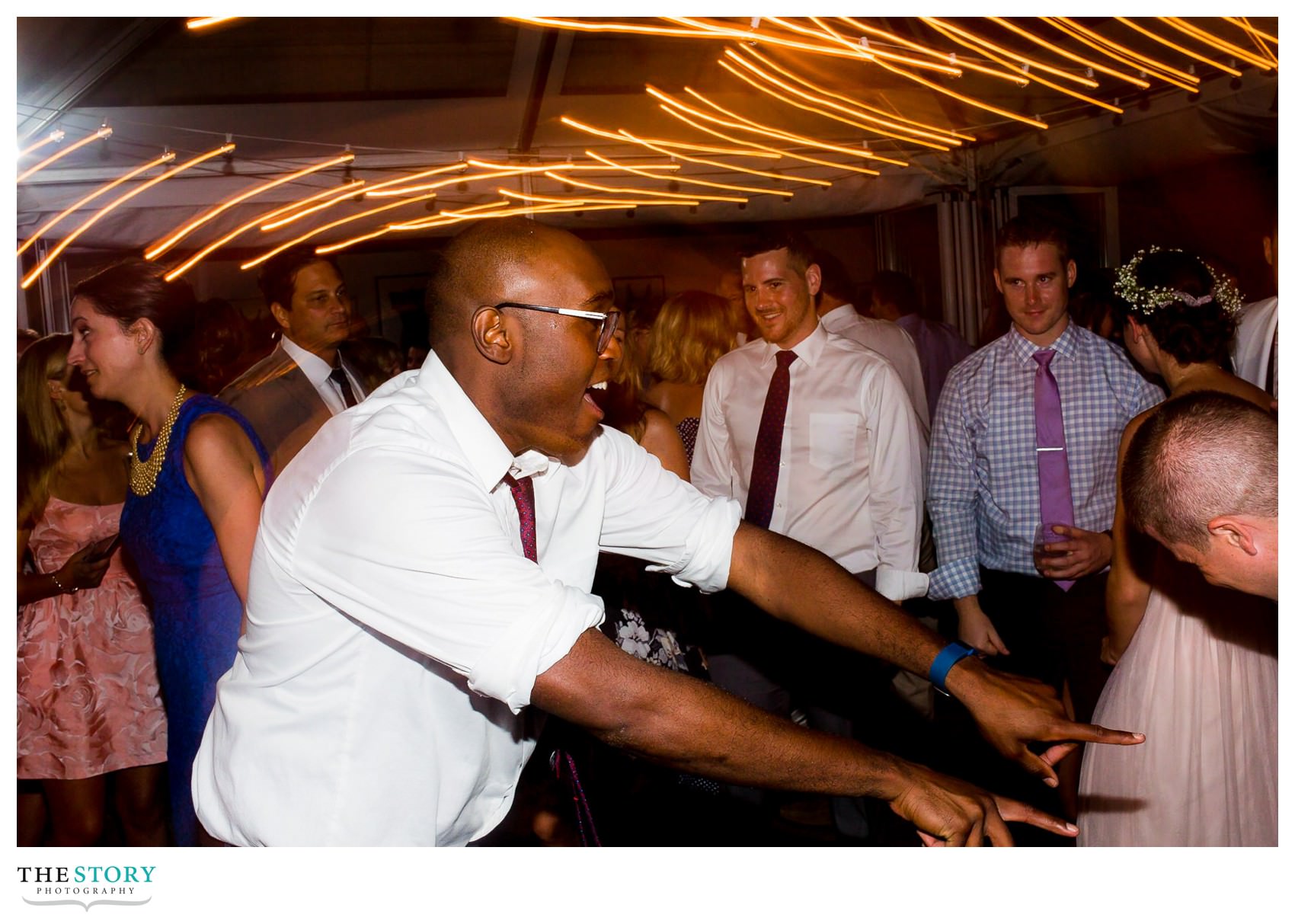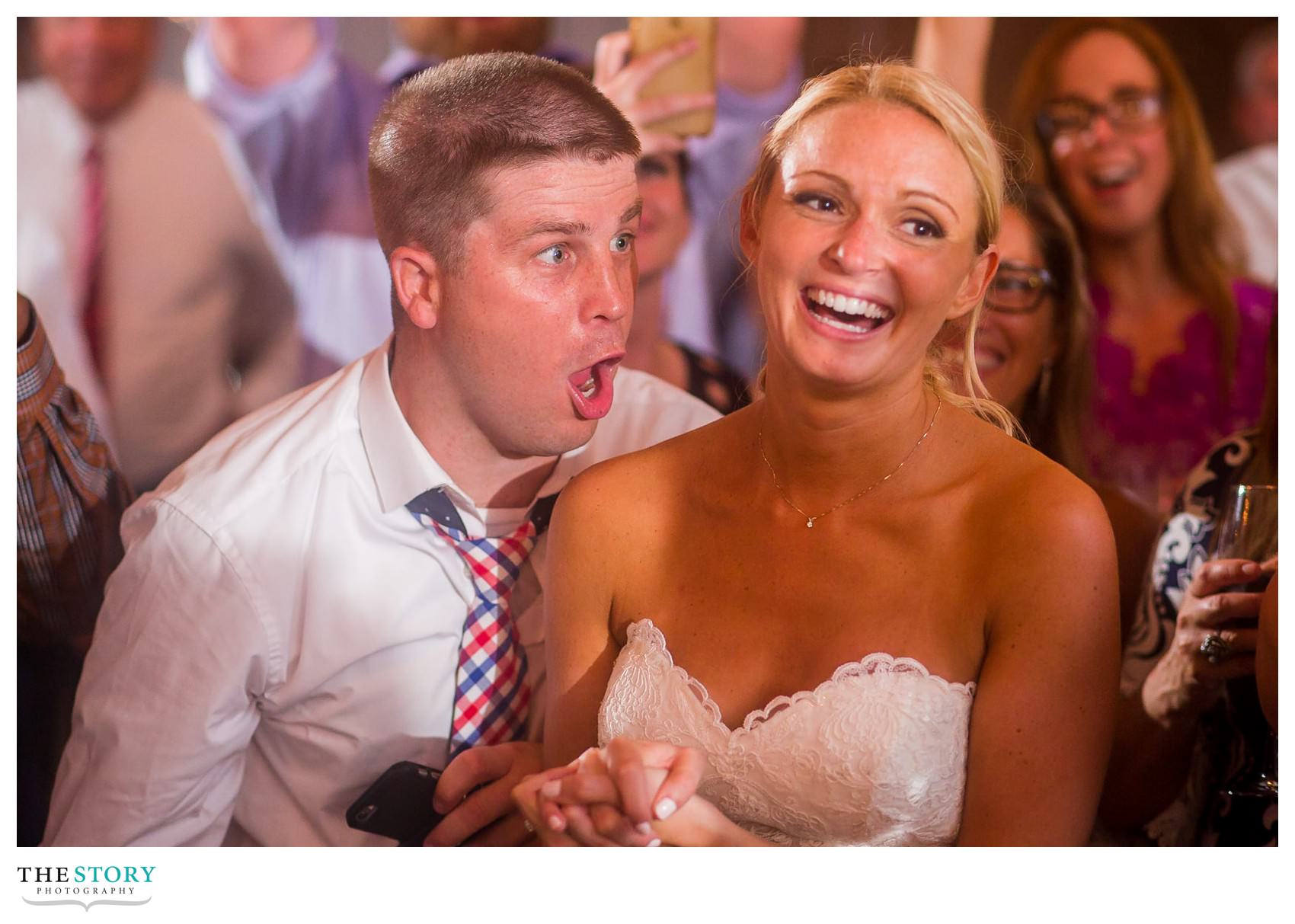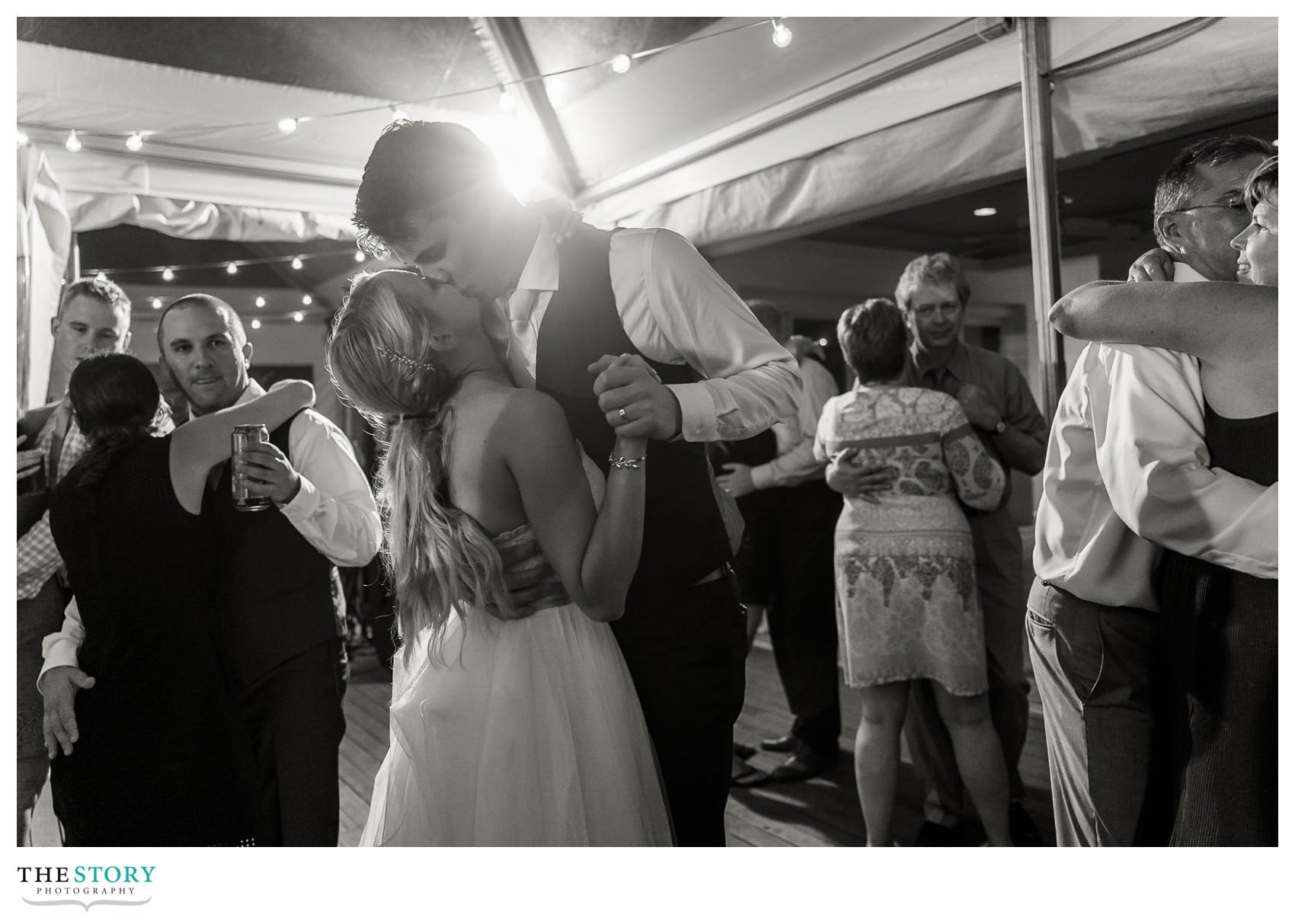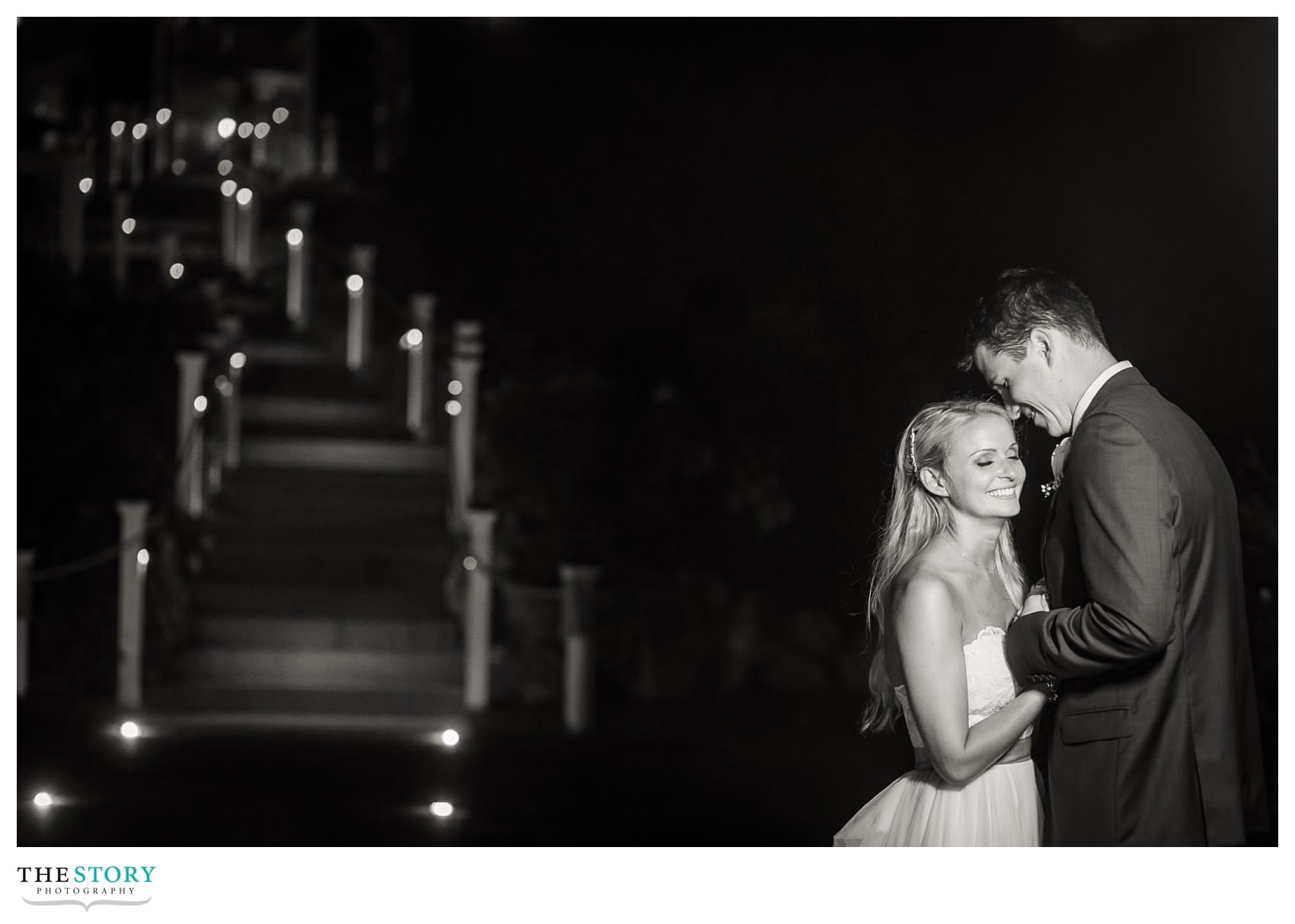 And as if that party wasn't enough, Tara & Zack hosted those who wanted to party some more at their after party in the Monomoy Meeting House of the Chatham Bars Inn.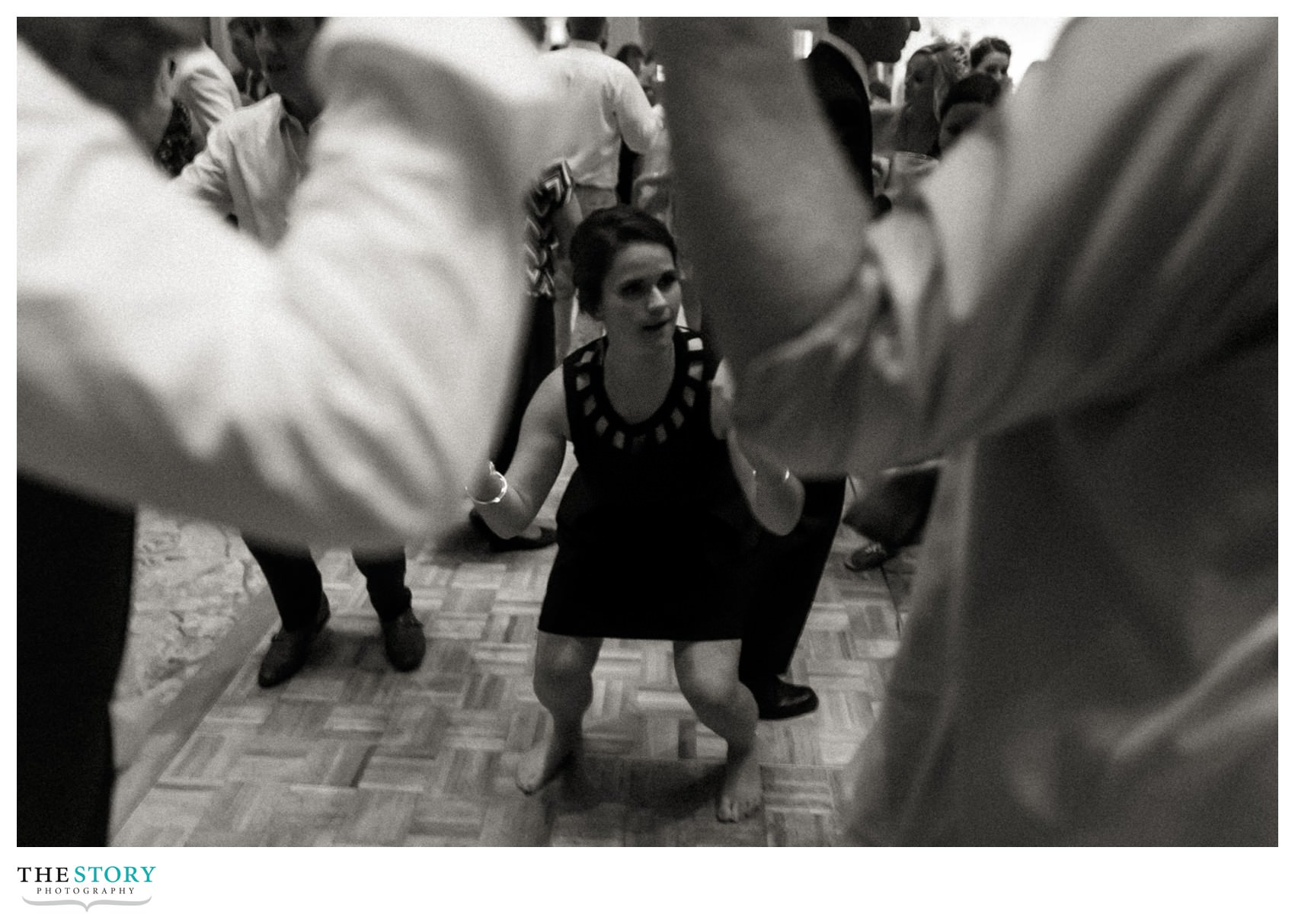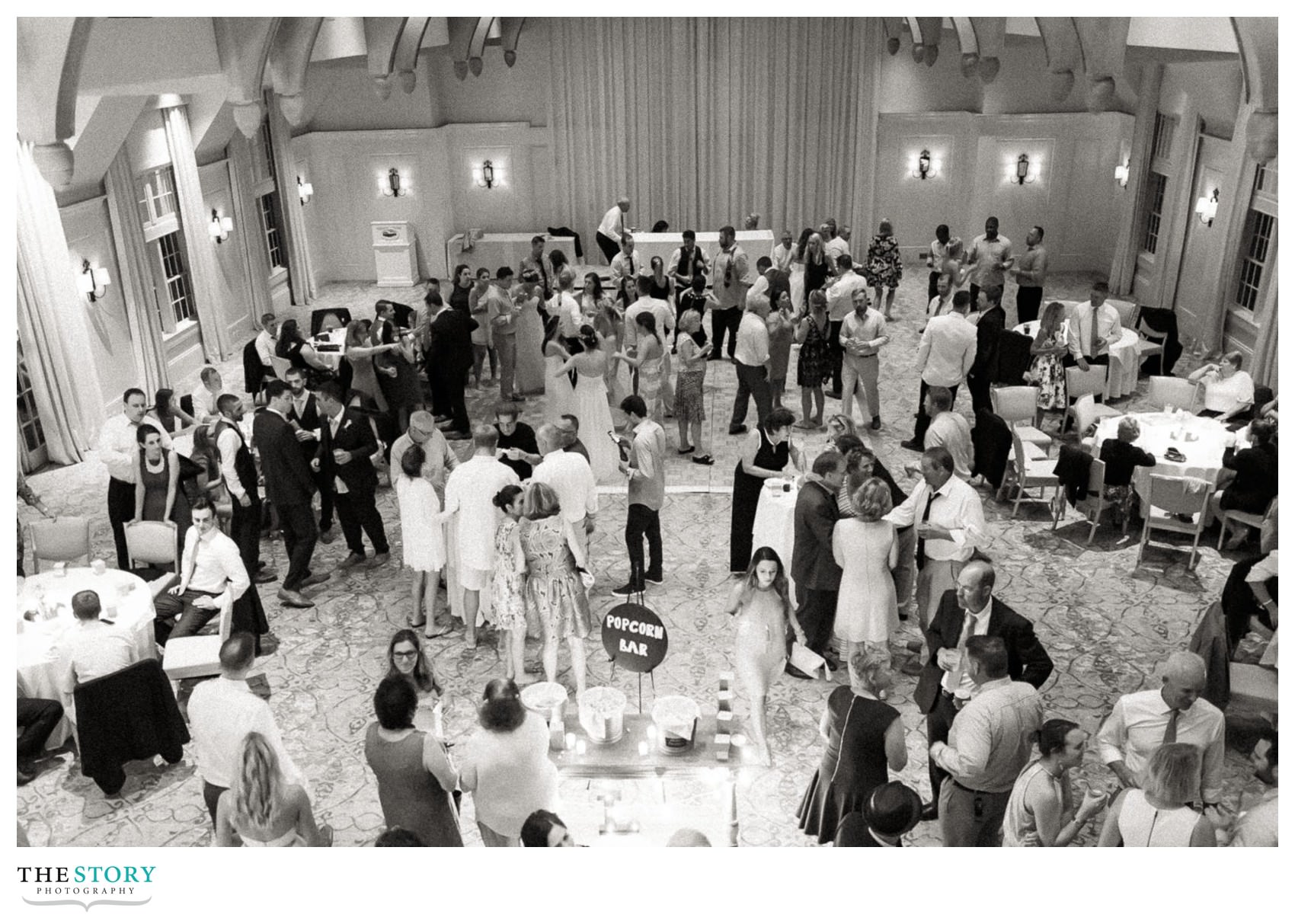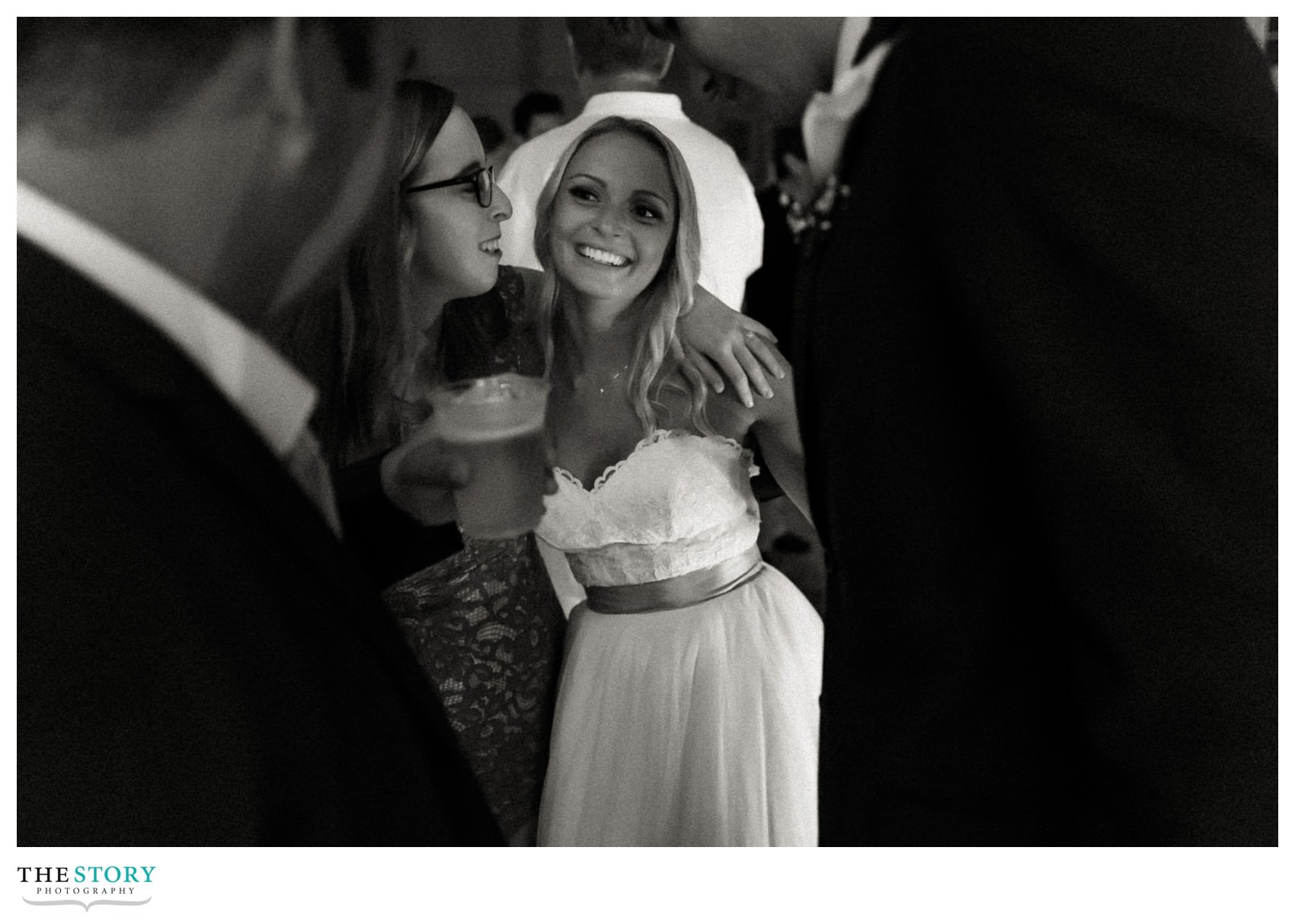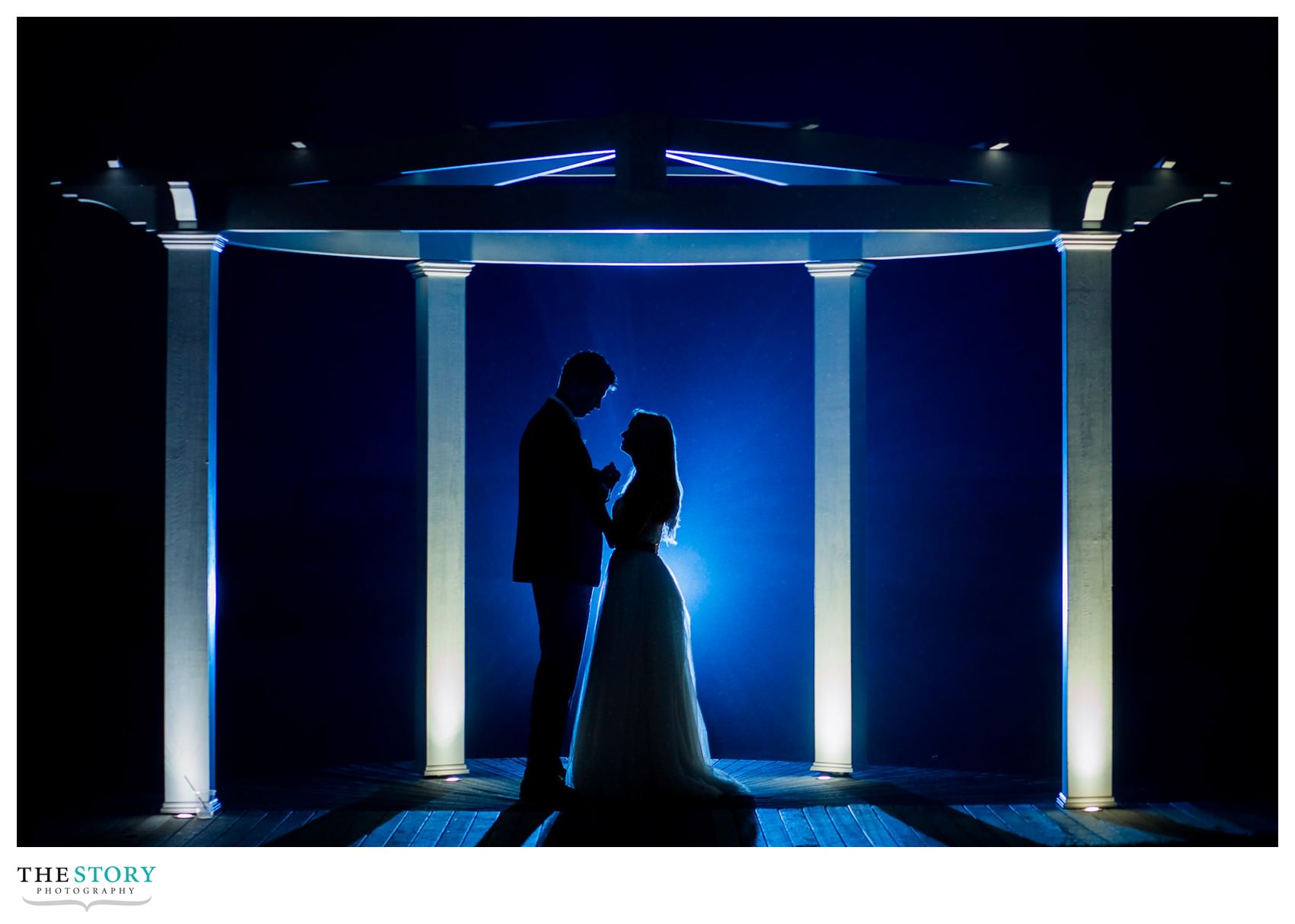 Just in case you missed Tara & Zack's Boston engagement photos, click through!