A Marriott Syracuse Downtown wedding was the perfect fit for Laura & Anthony and their 1920's themed wedding day!
The day began with Laura and the girls getting ready in the bridal suite that is up half a floor from the grand ballroom for the ultimate convenience on the wedding day!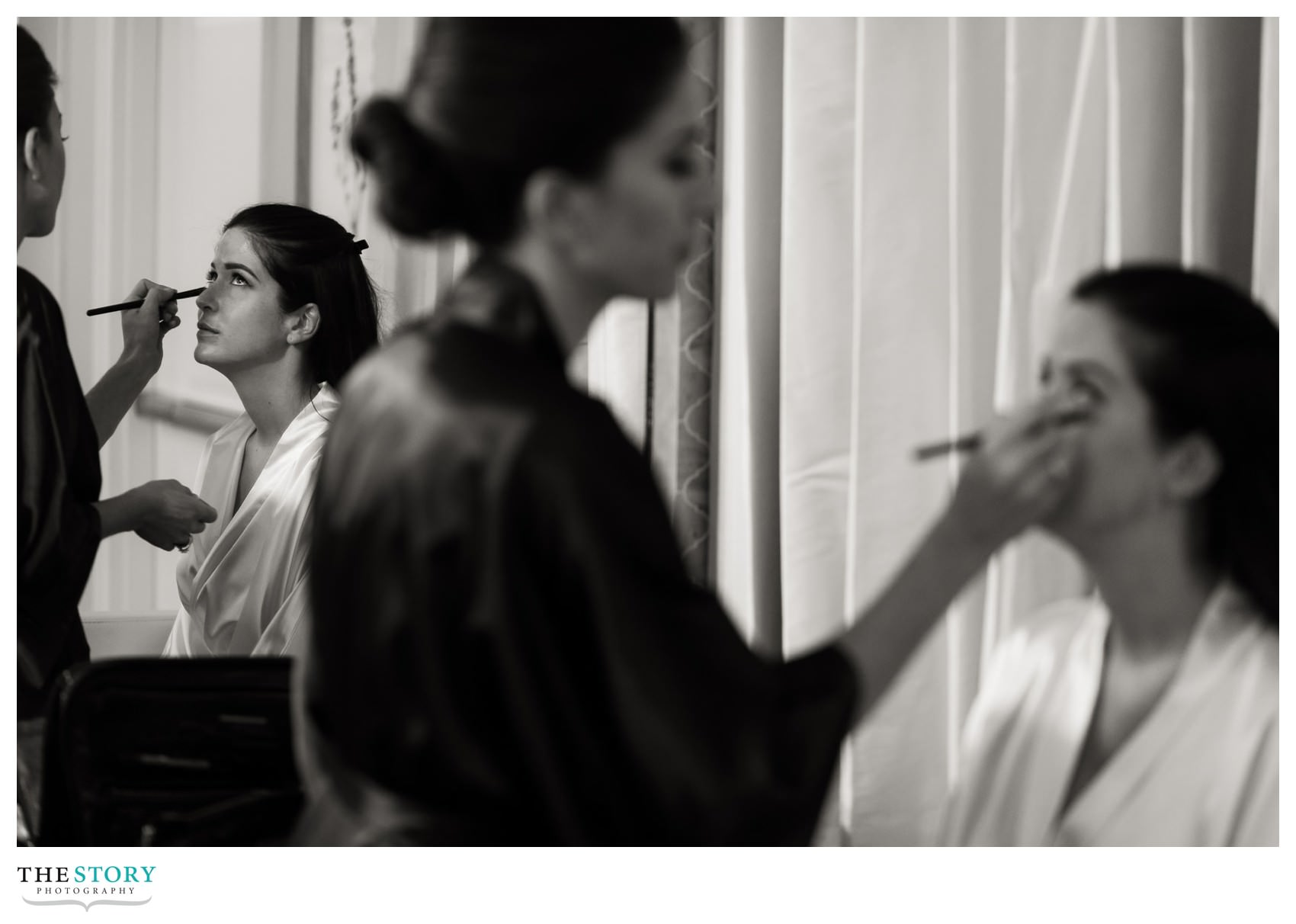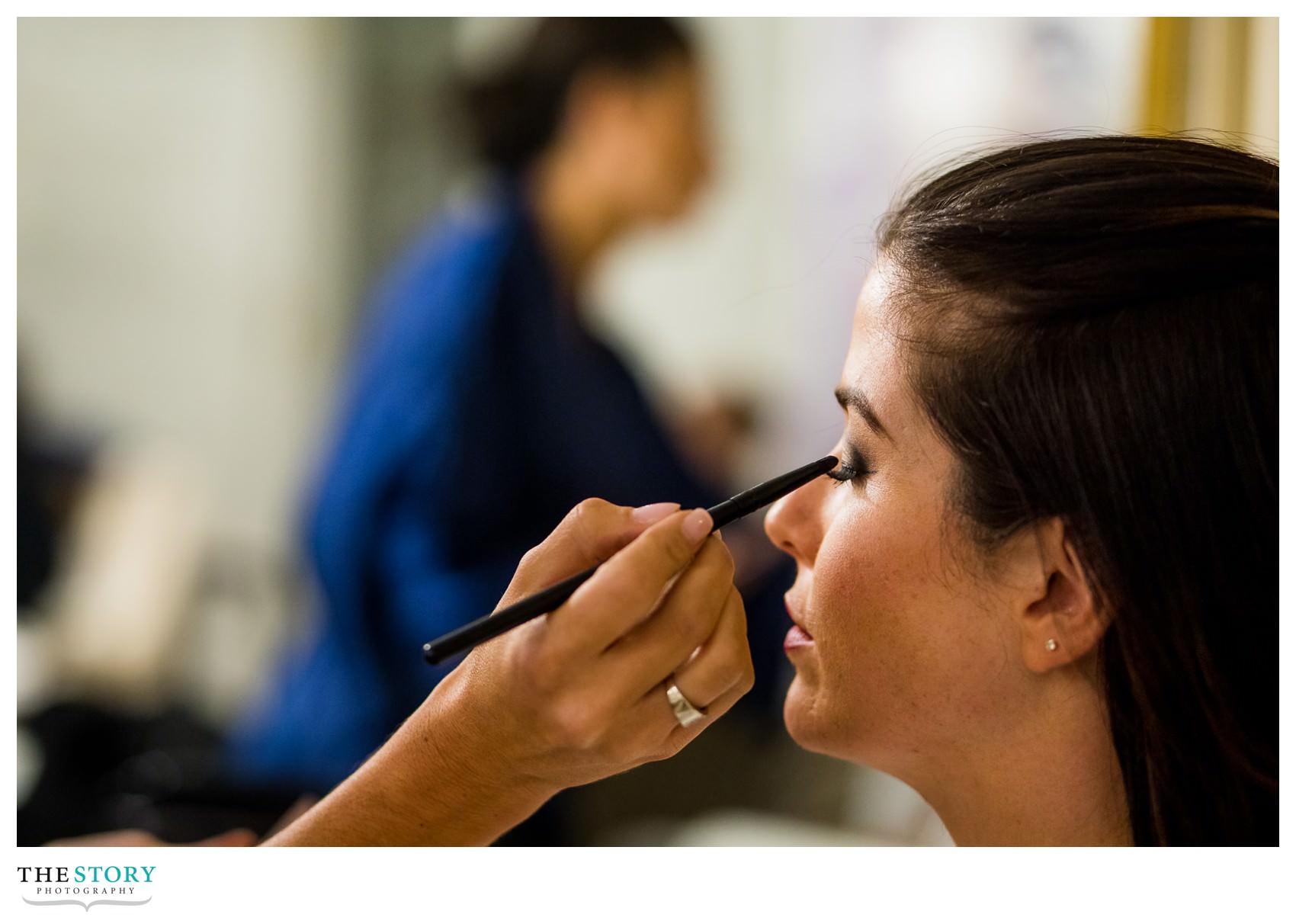 Laura had the great advantage of having her sister, Jessica from A-List Artistry, there to take care of her makeup!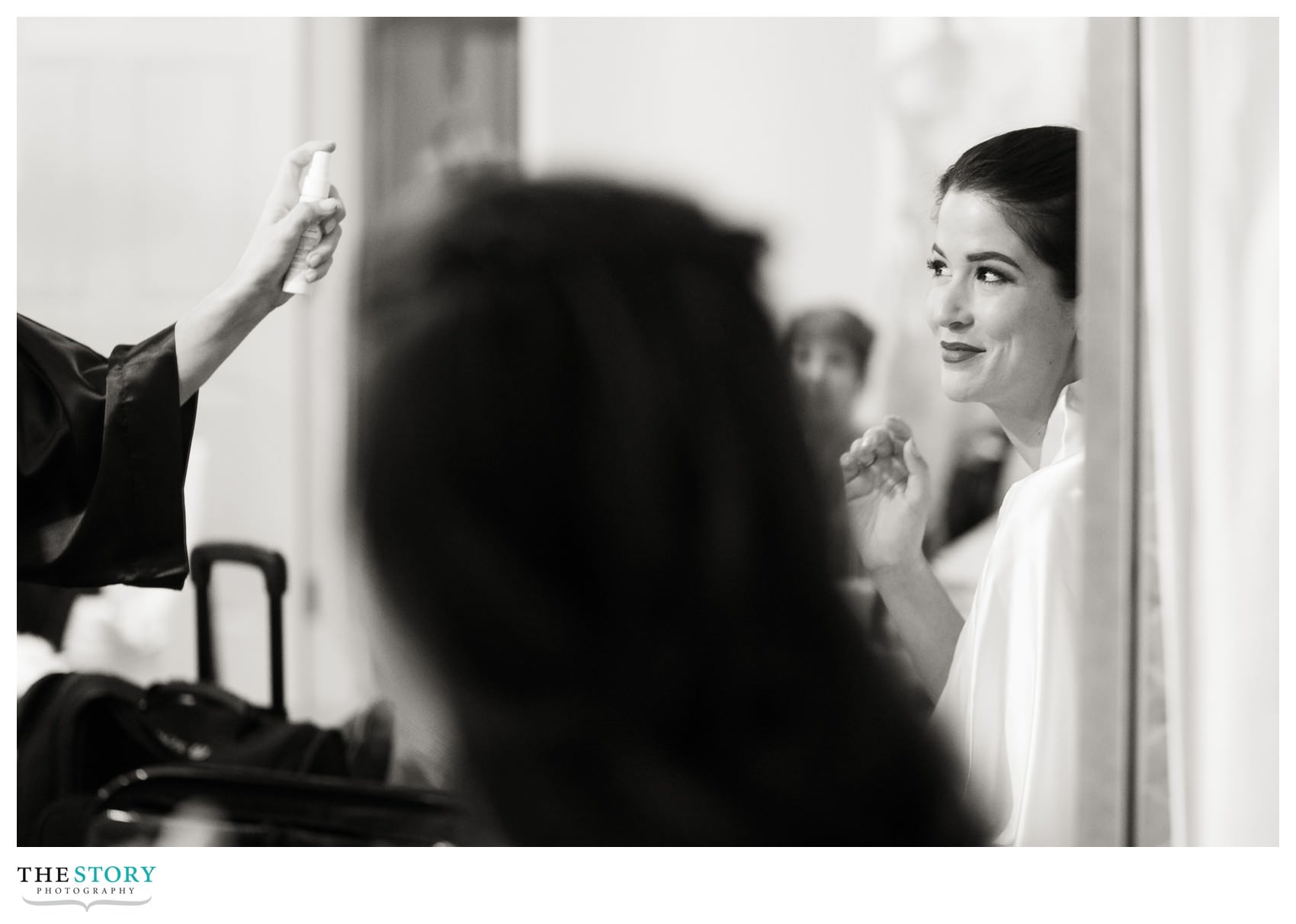 Anthony was also getting ready in one of the executive suites at Hotel Syracuse which gave the guys plenty of space to get ready and relax.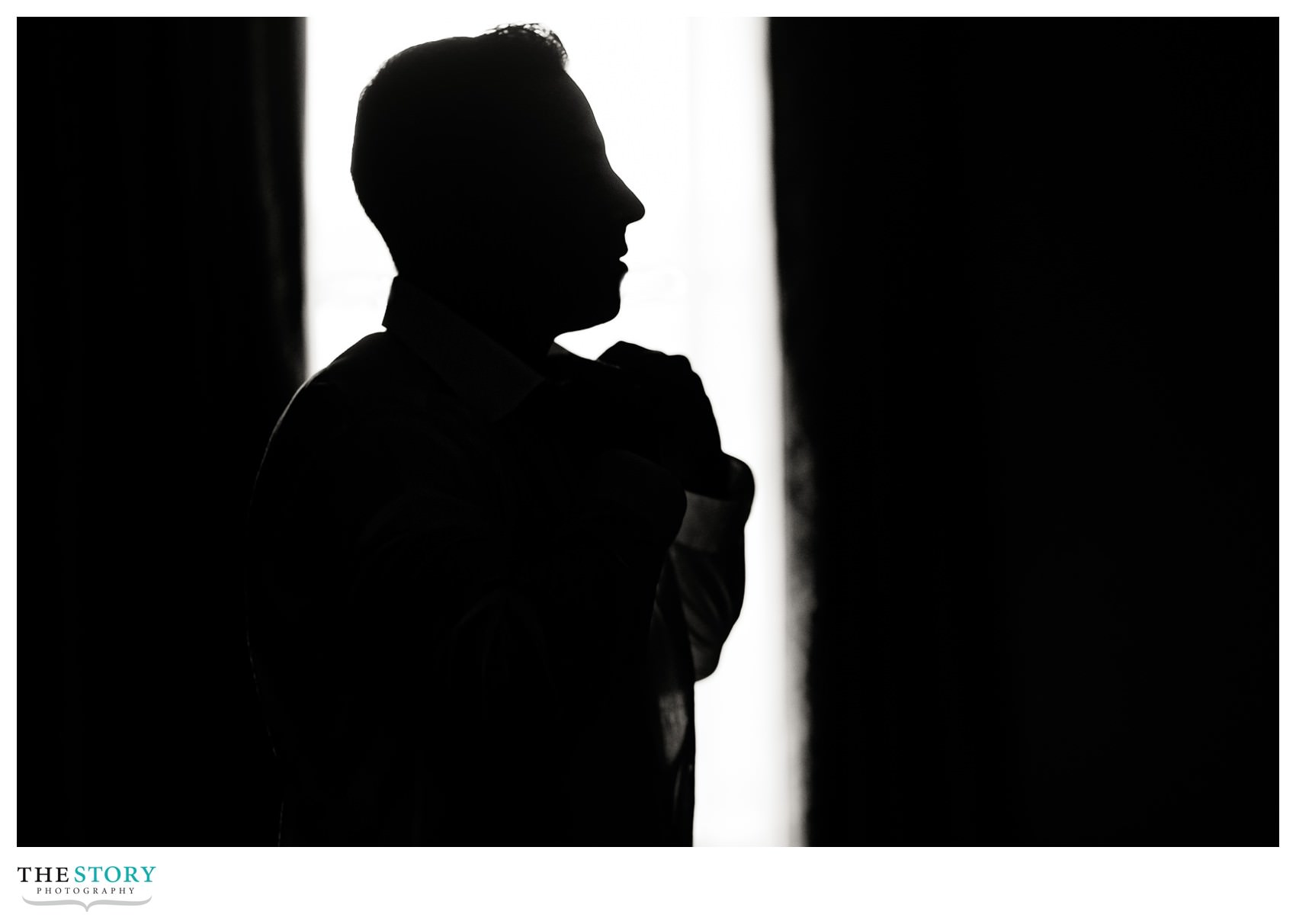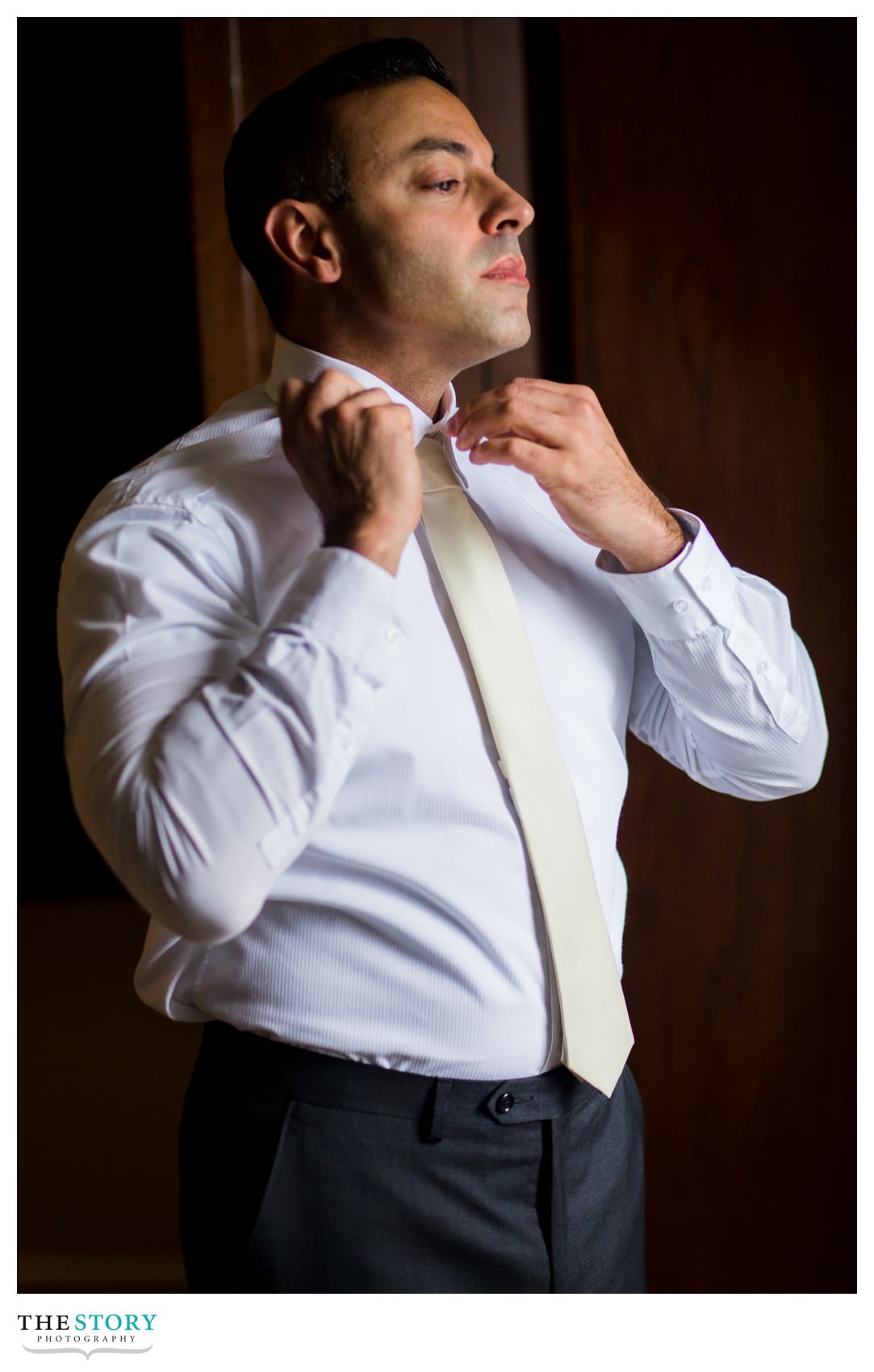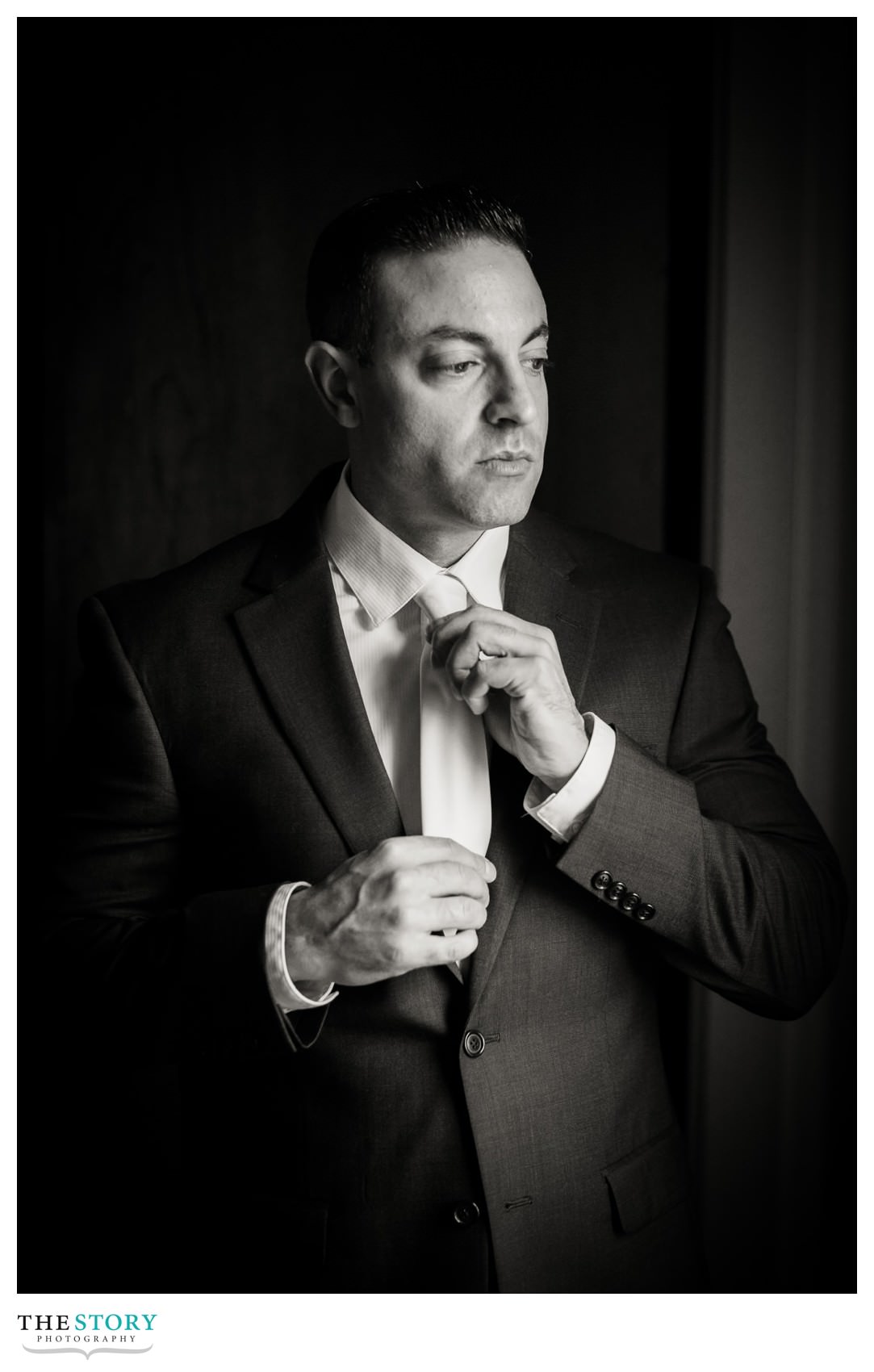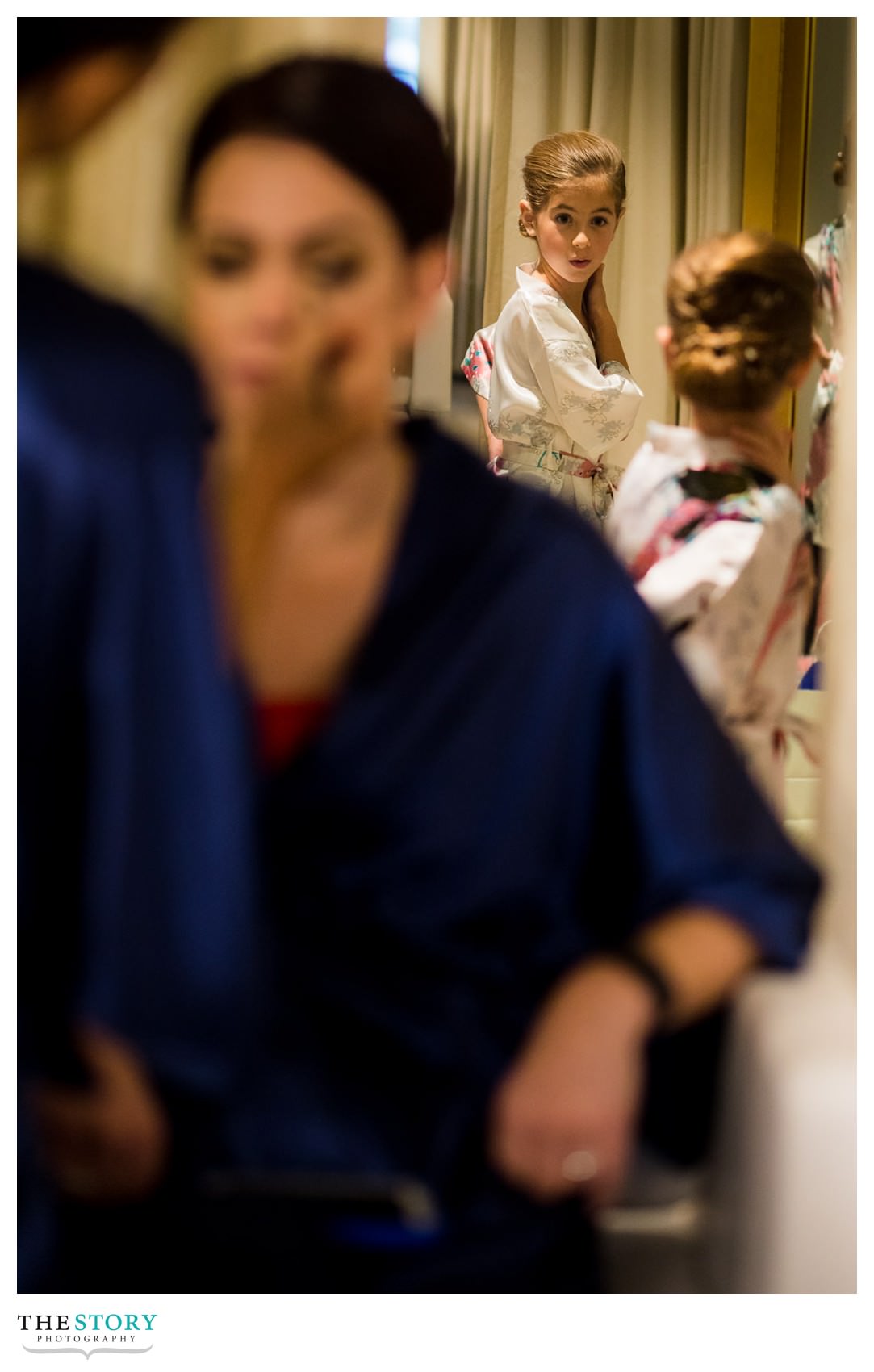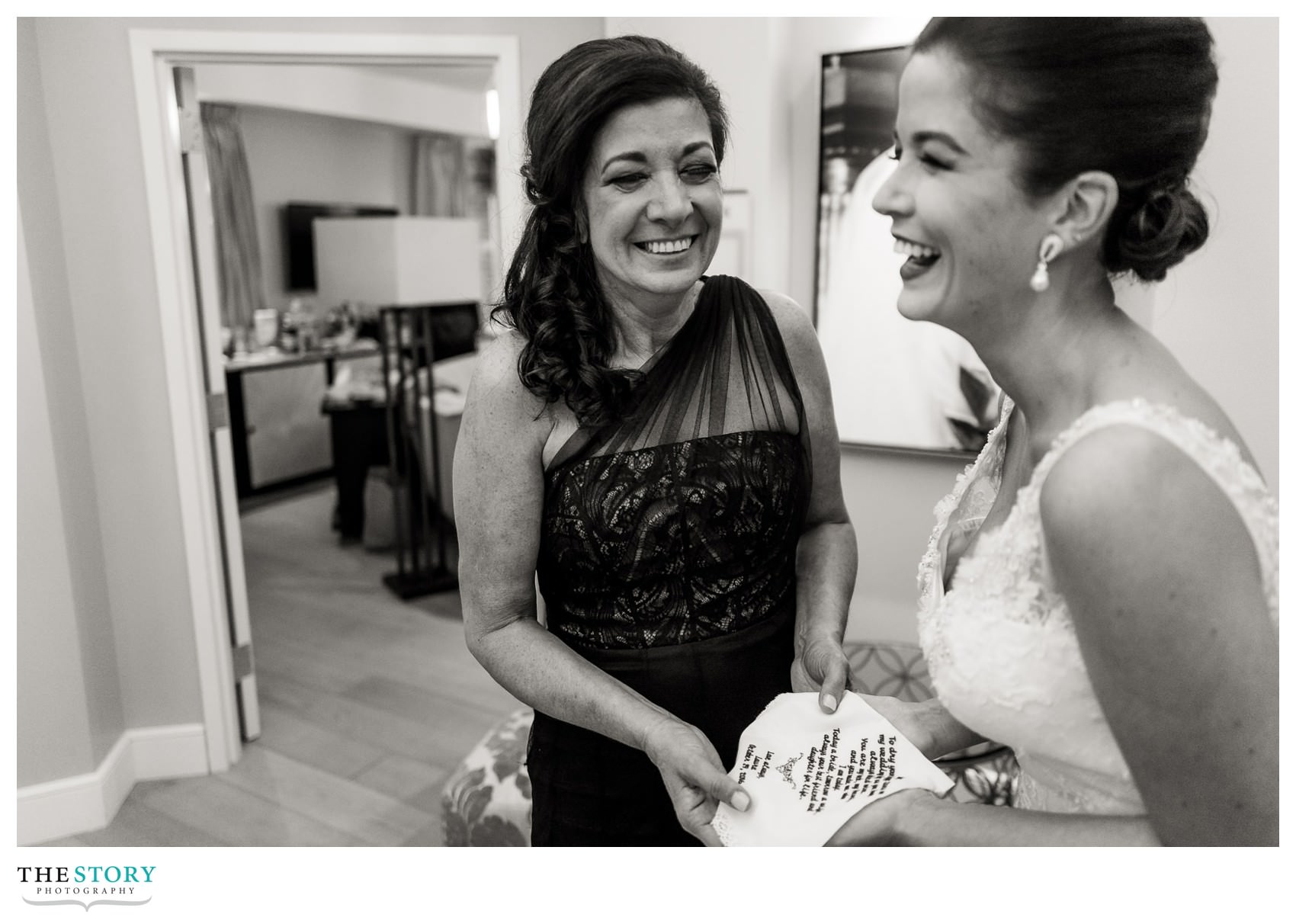 Laura & Anthony decided that they were going to take advantage of a "first look" on the wedding day in order to see each other in private and make some photos before the ceremony so that they could make the most of their time with everyone during the cocktail hour and reception.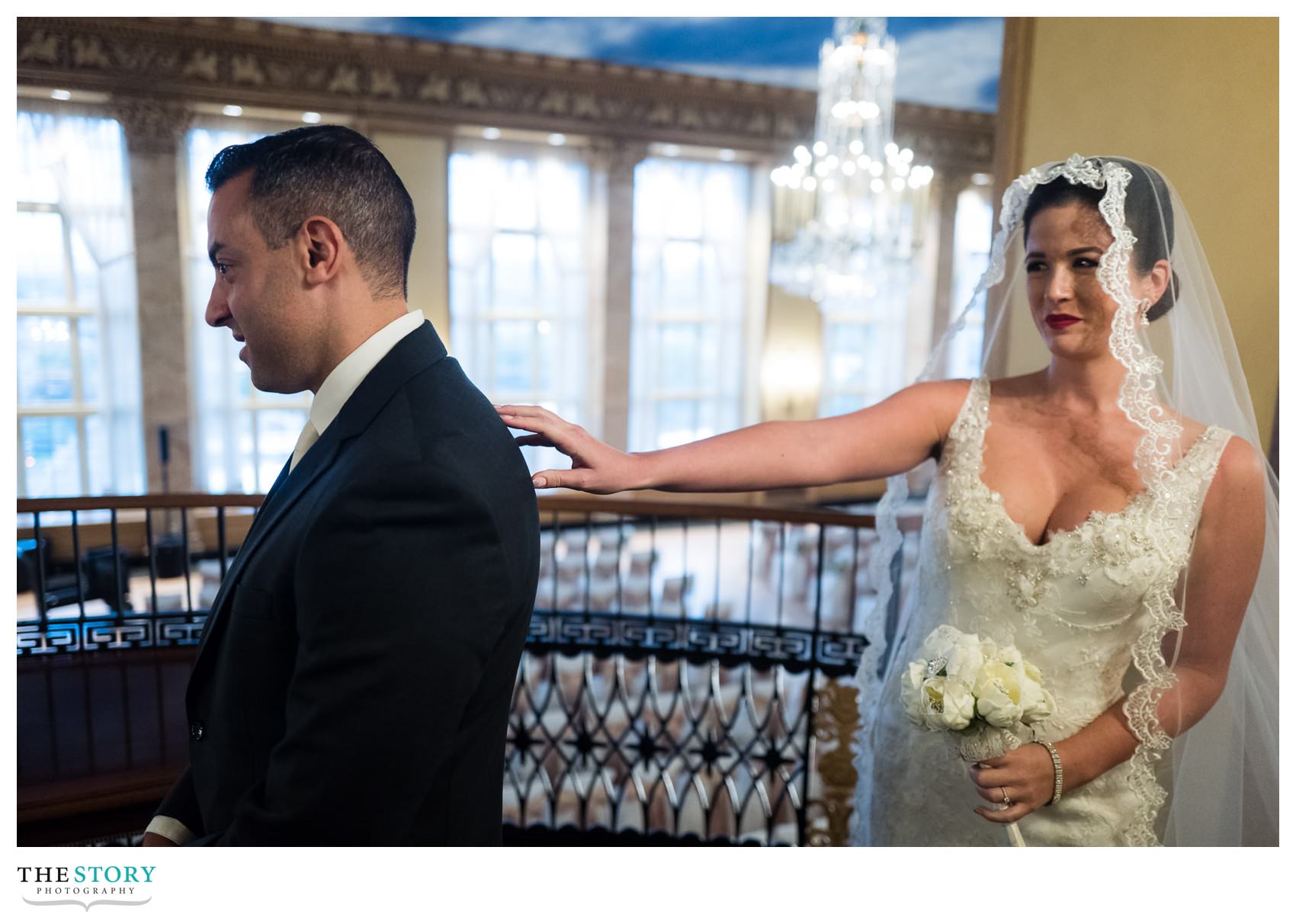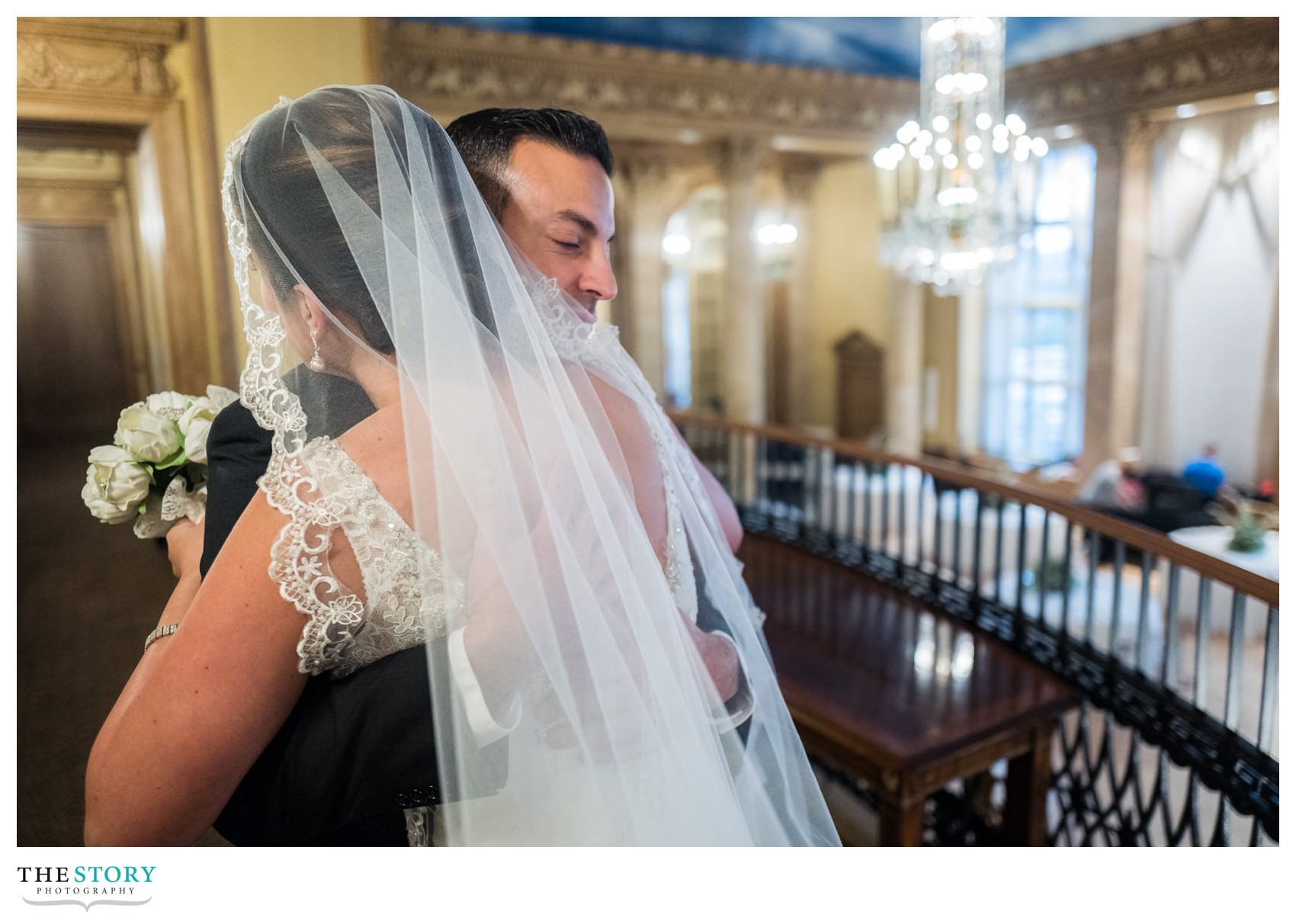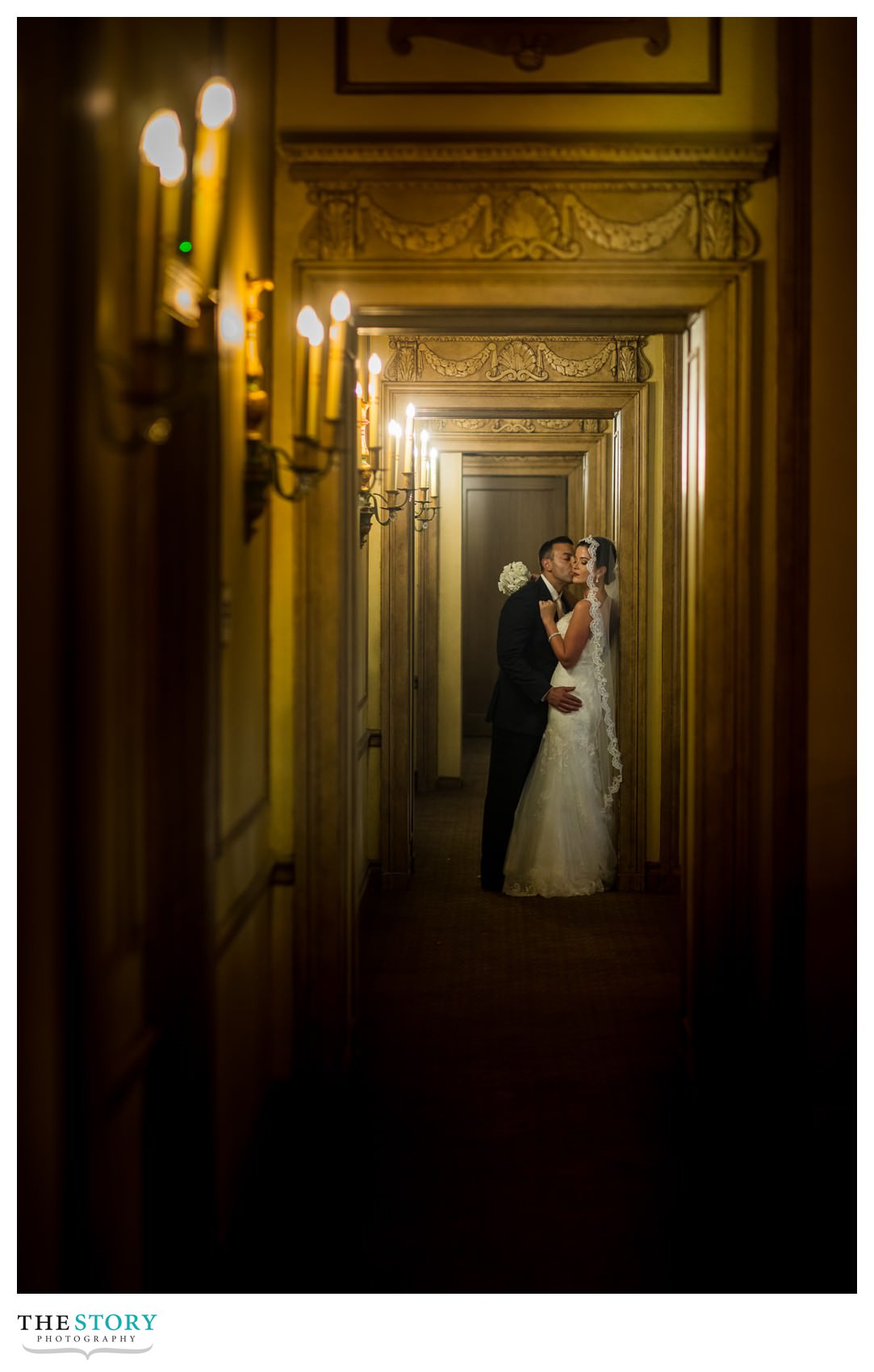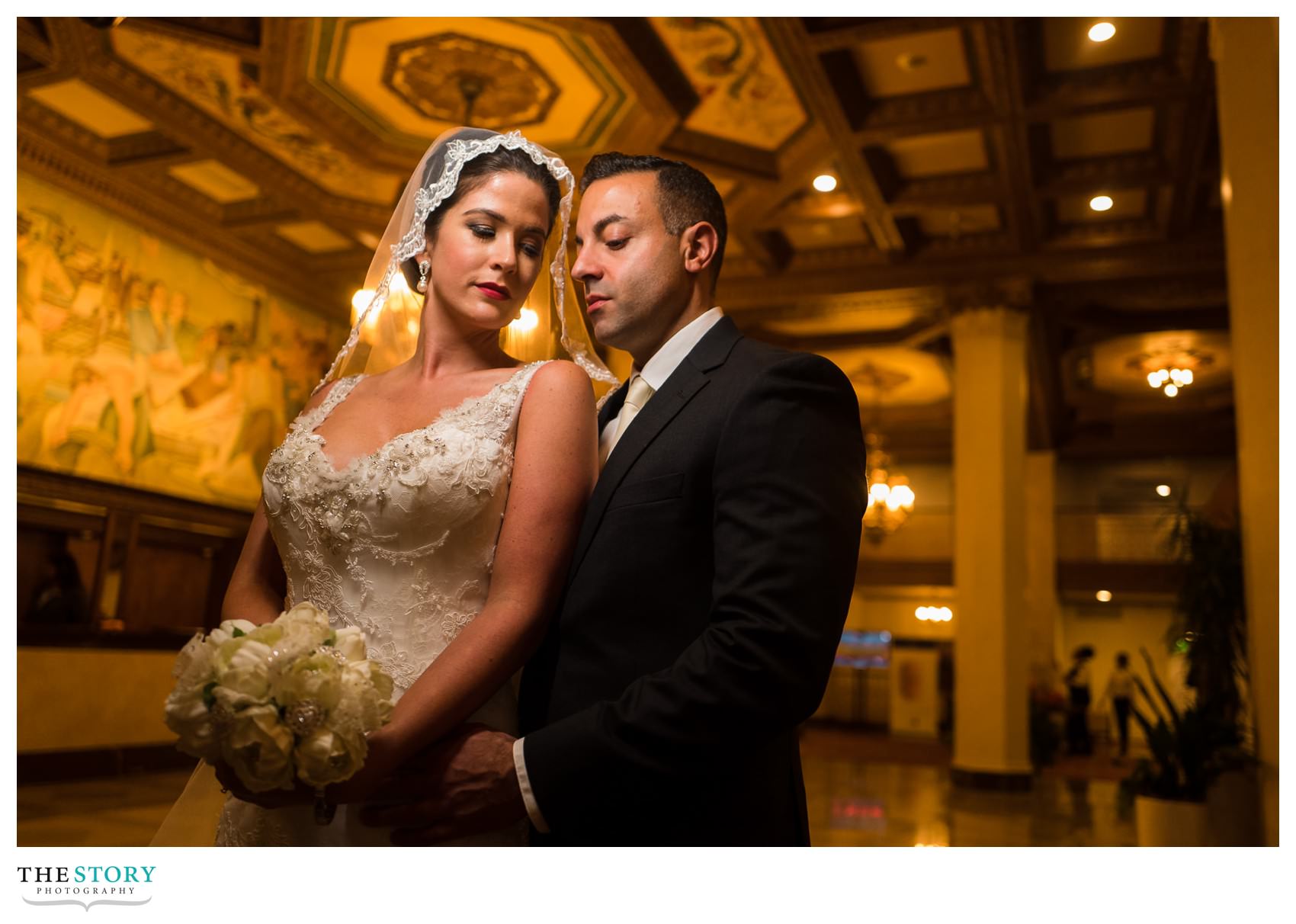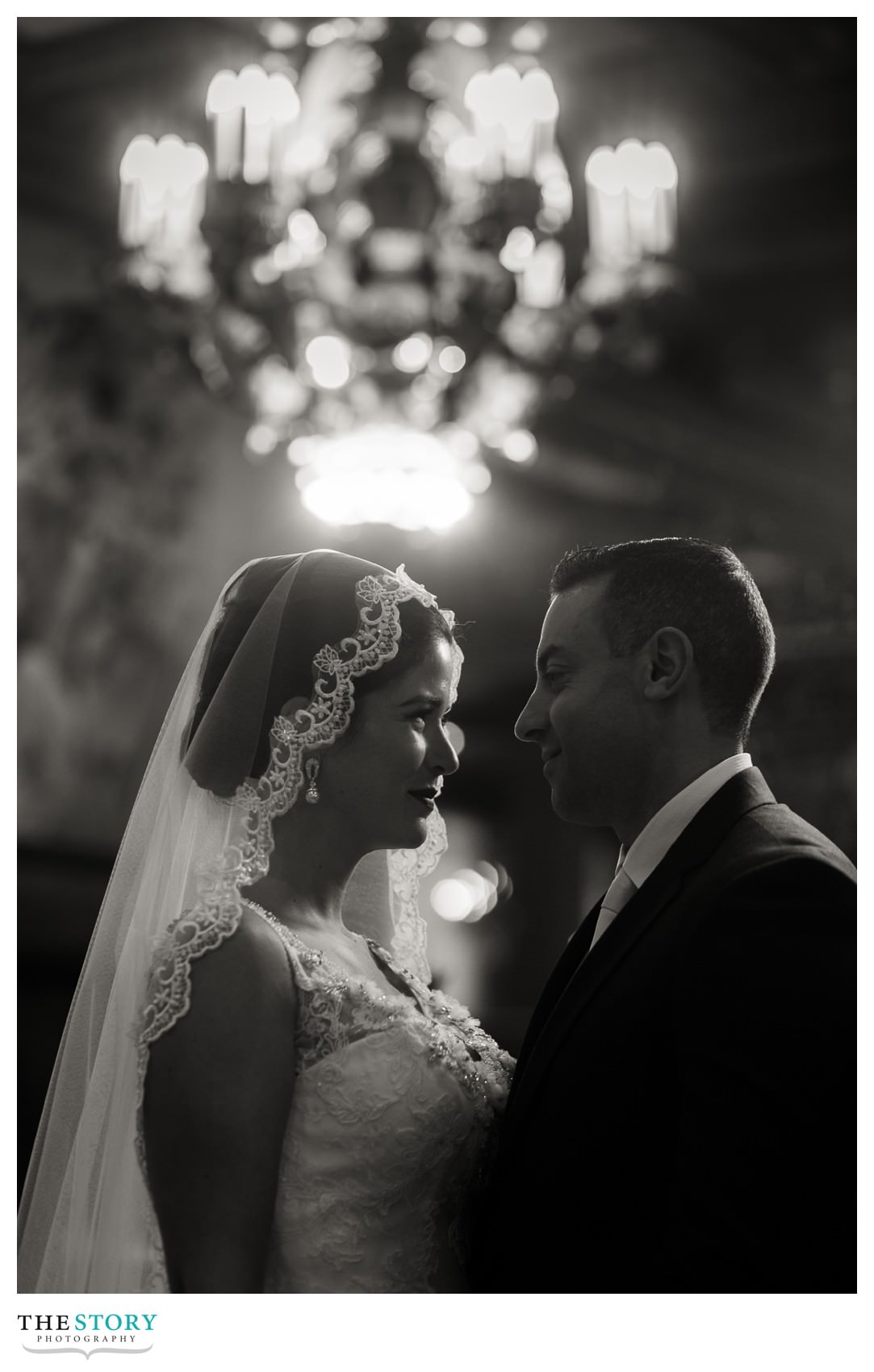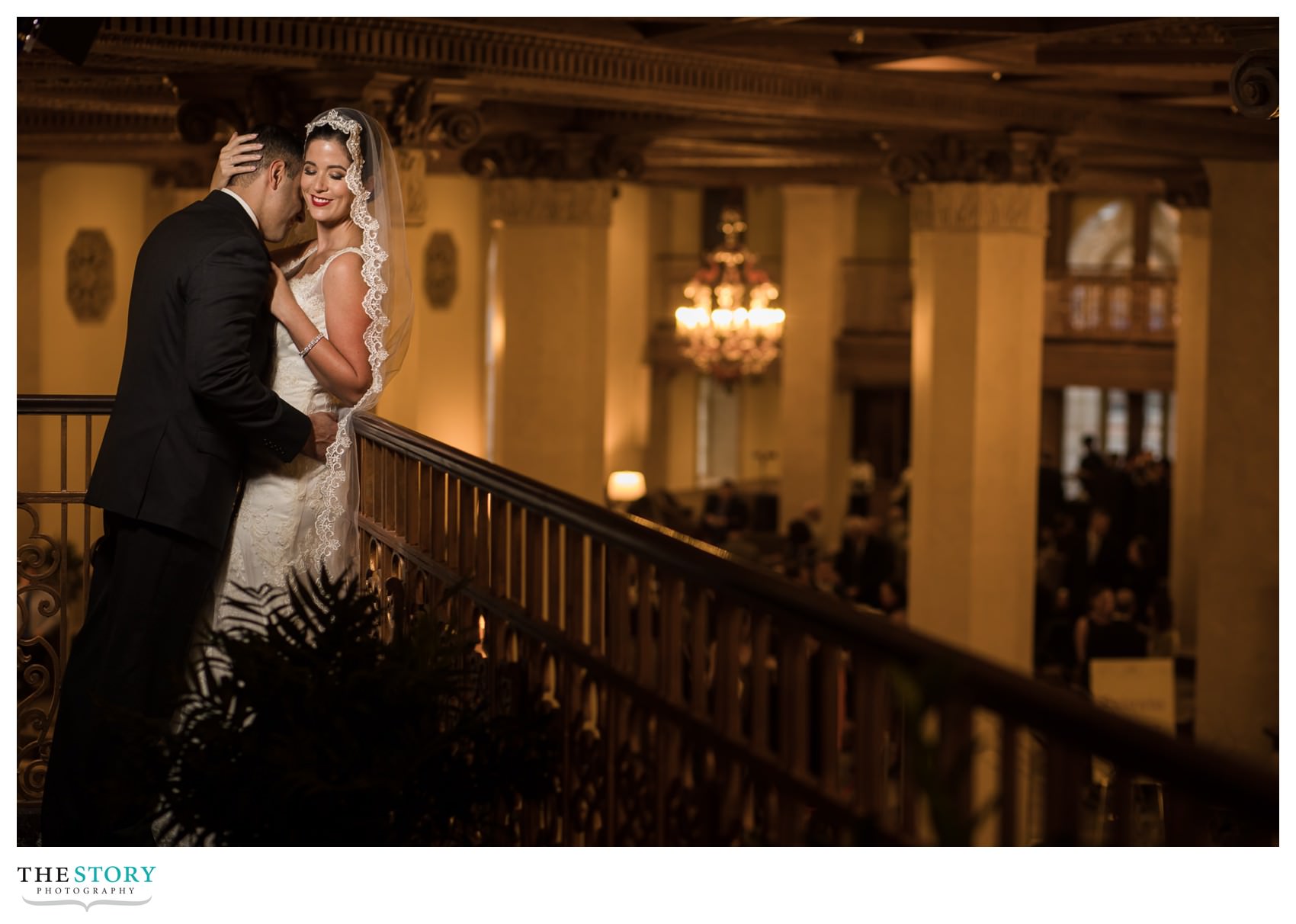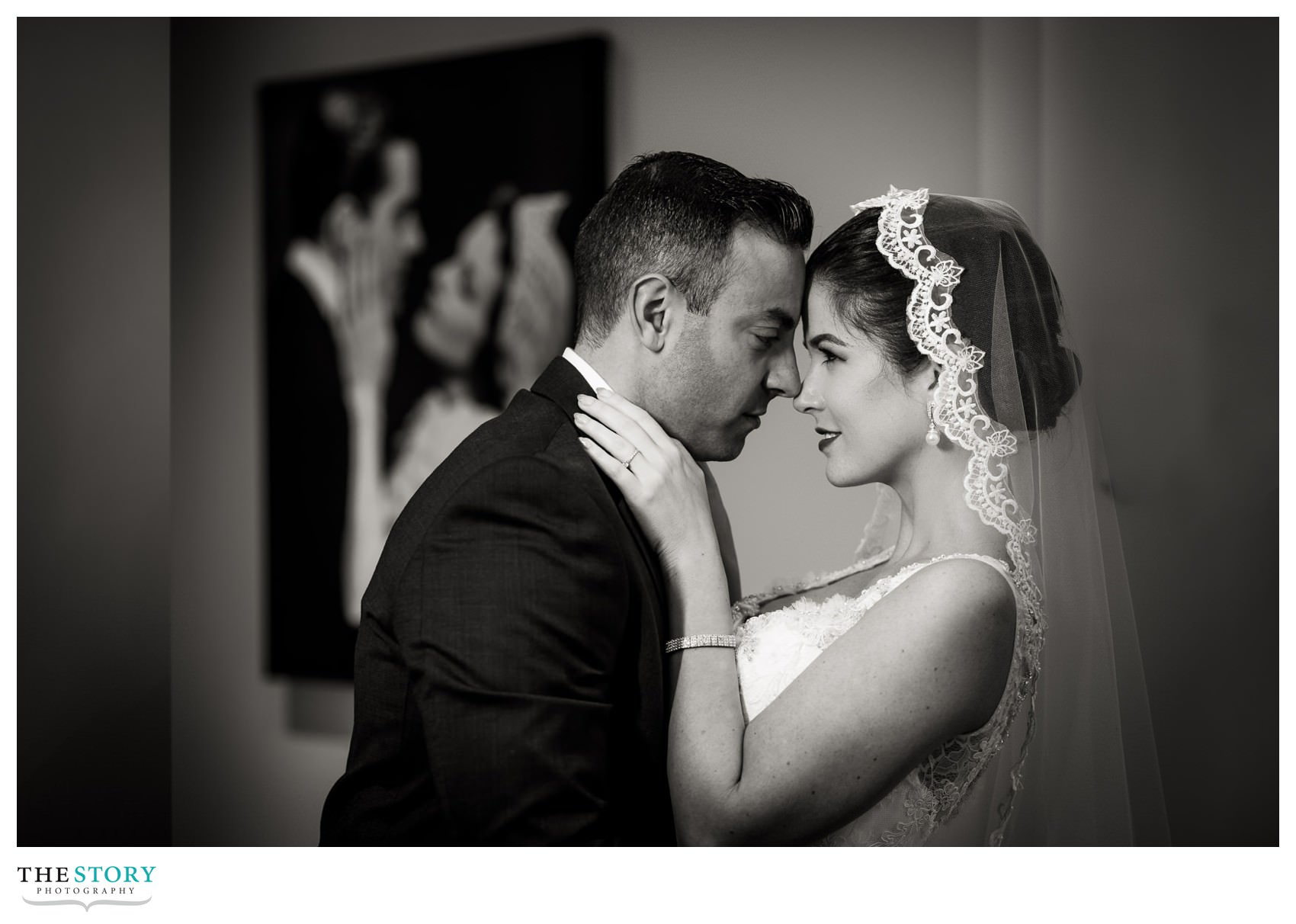 Since everything for the wedding day was right at Marriott Syracuse Downtown, the ceremony was right in the ballroom which was a beautiful backdrop!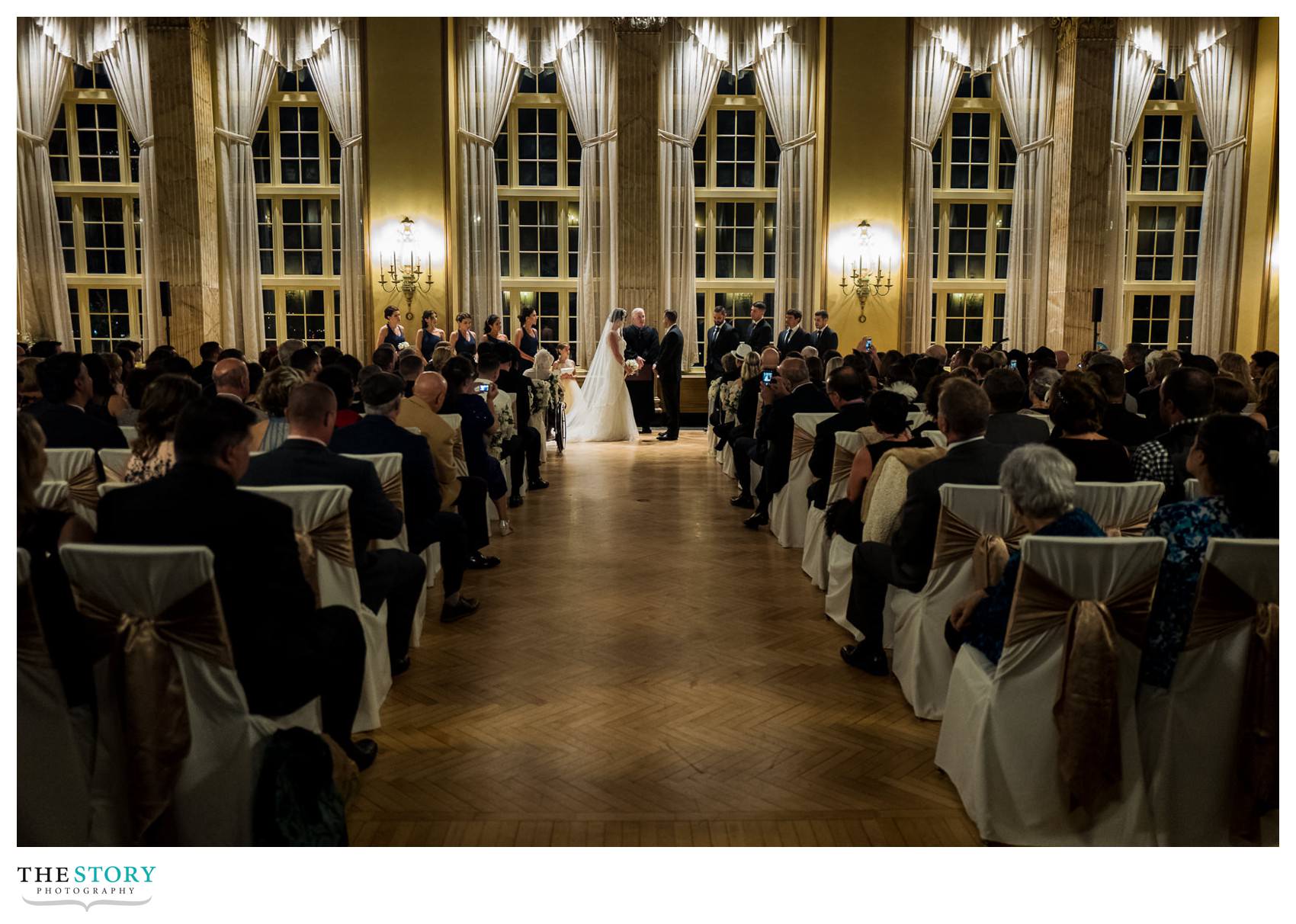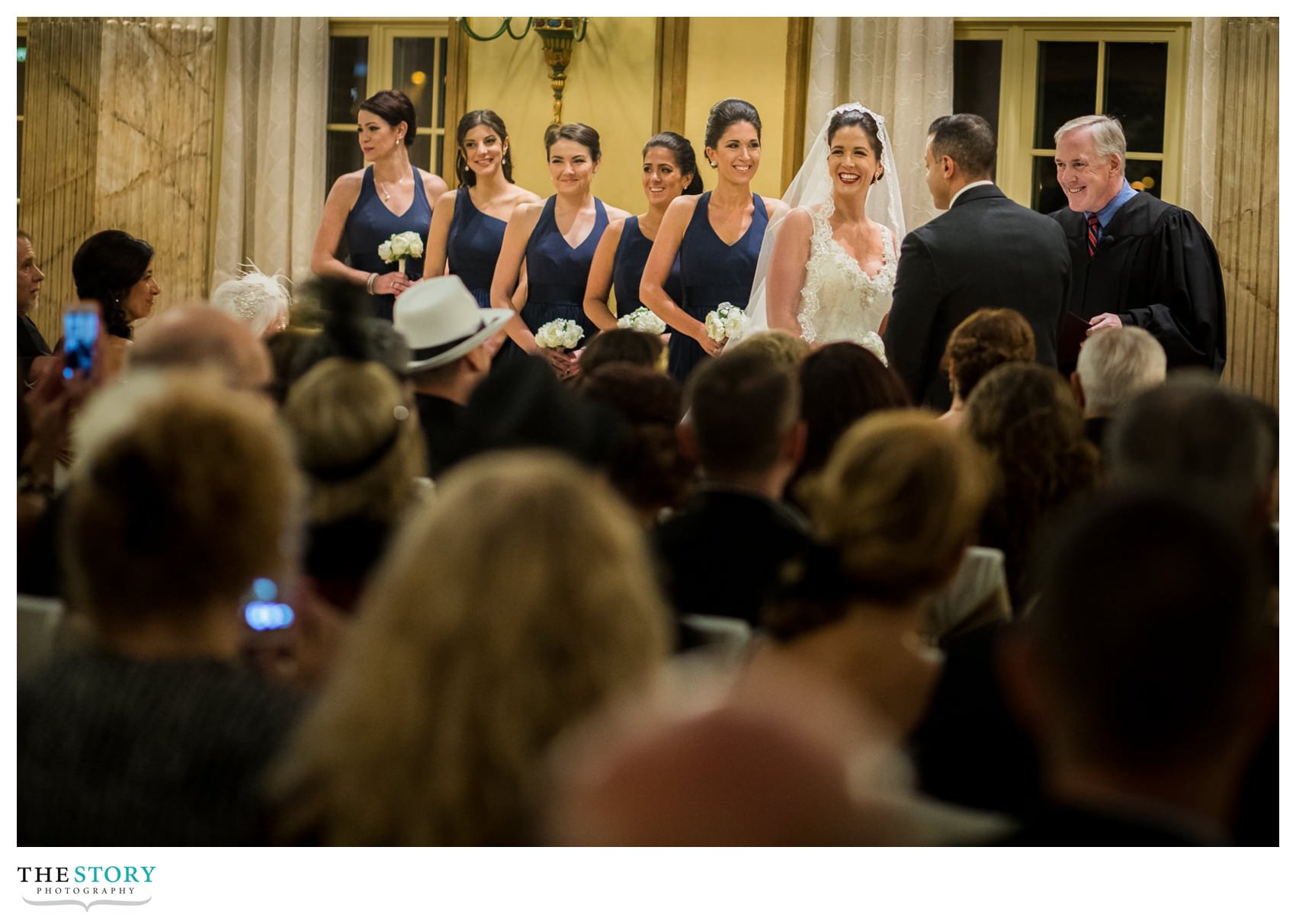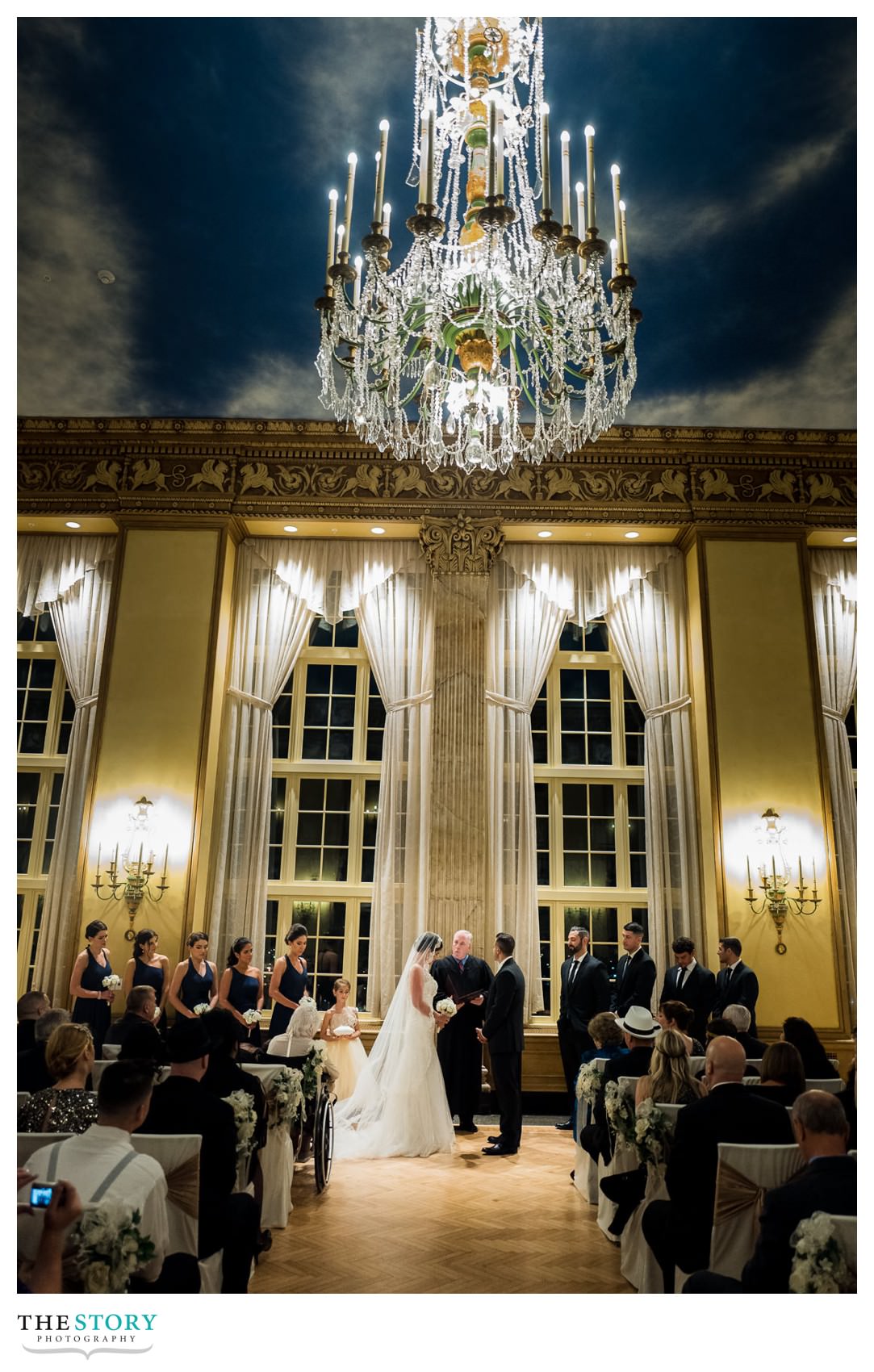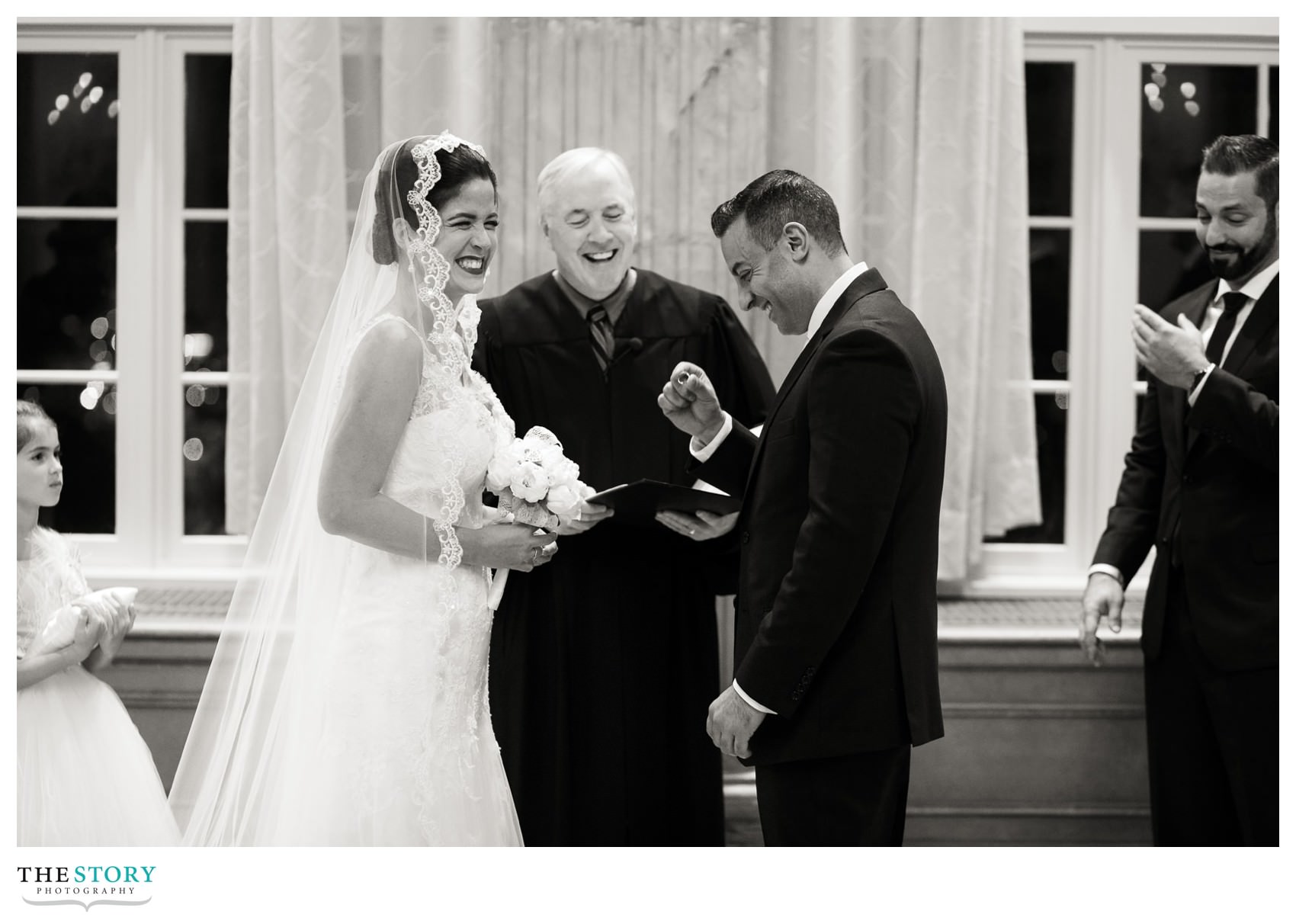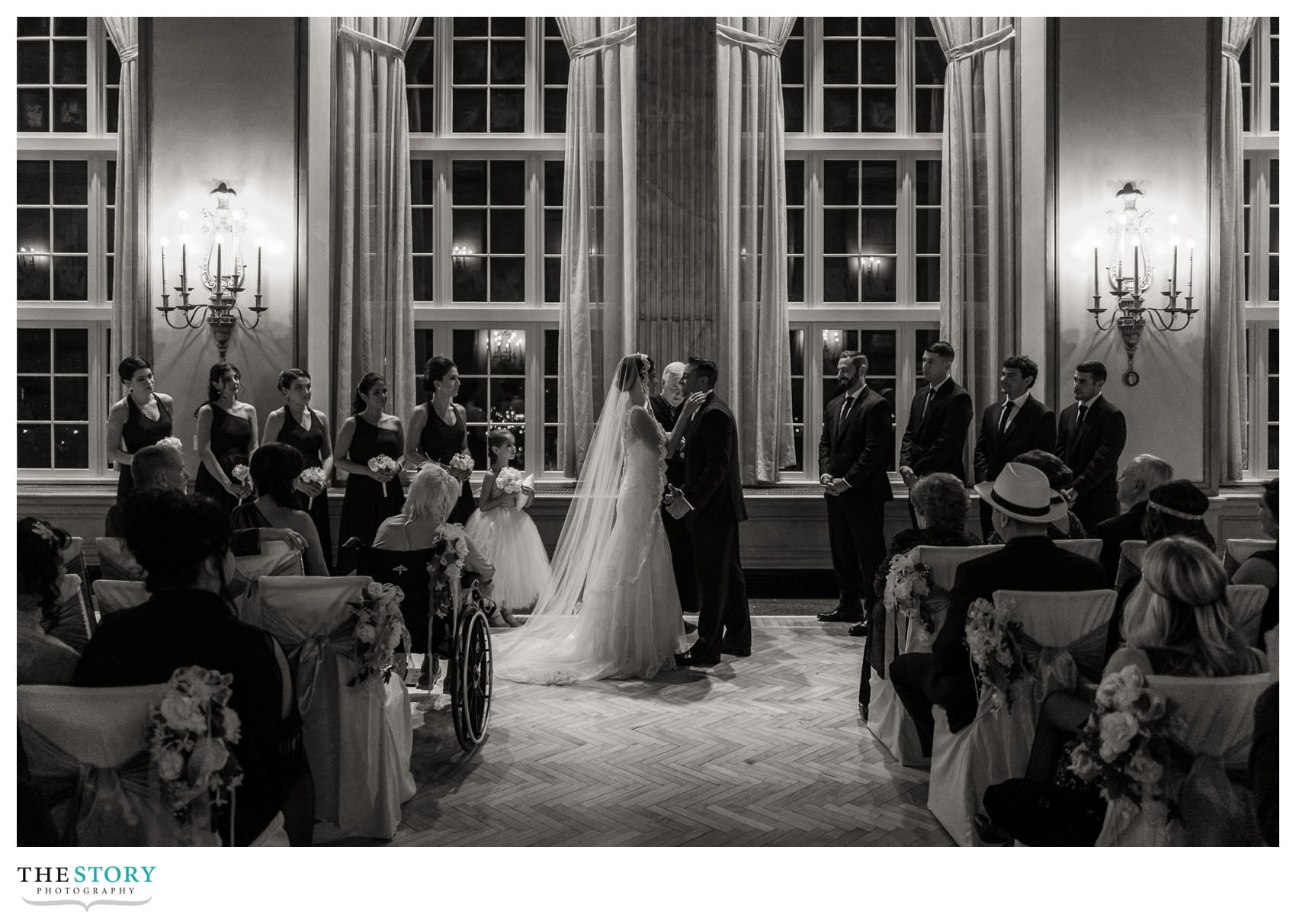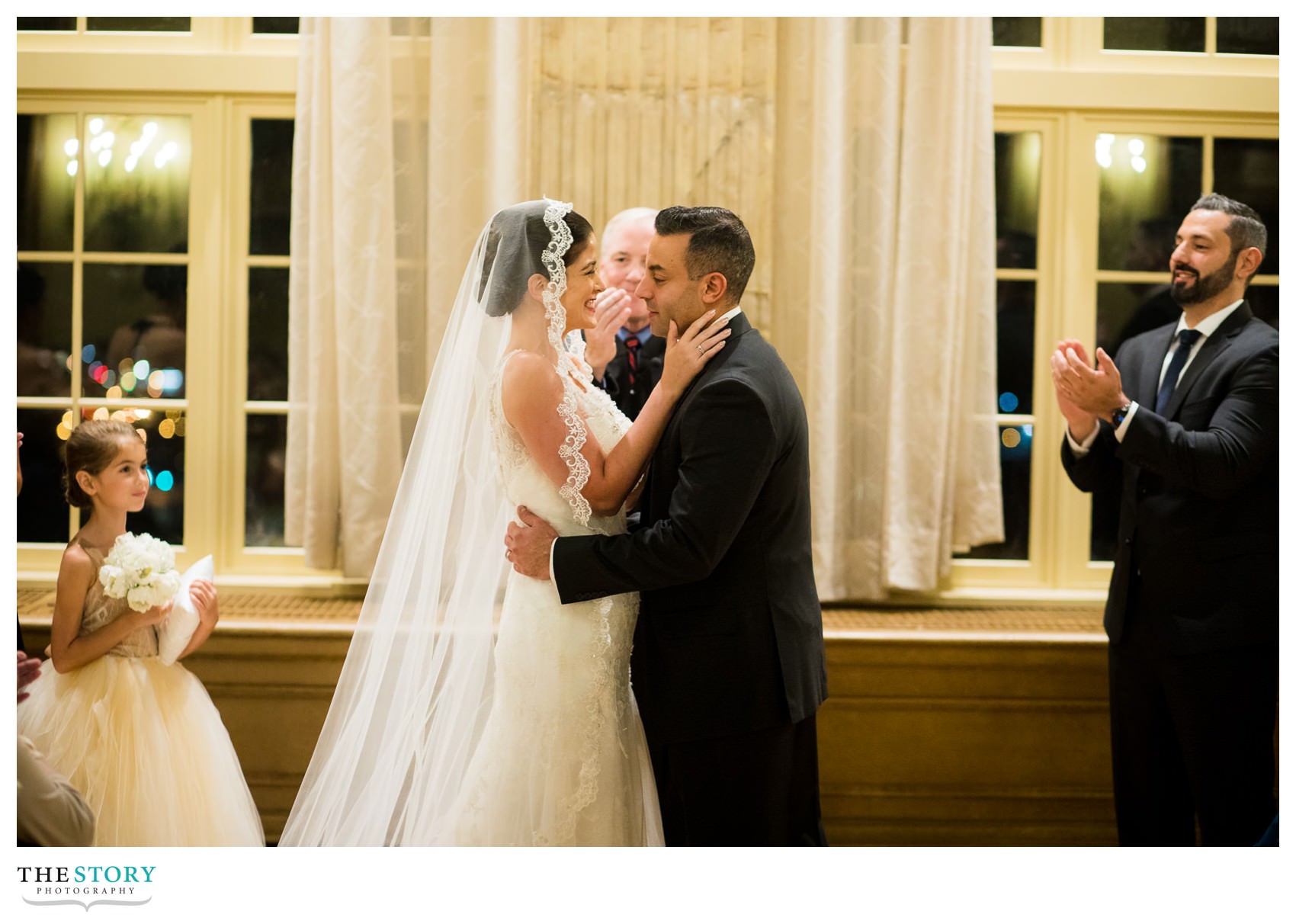 After a quick turnaround during cocktail hour the ballroom was set for all of the fun of the reception!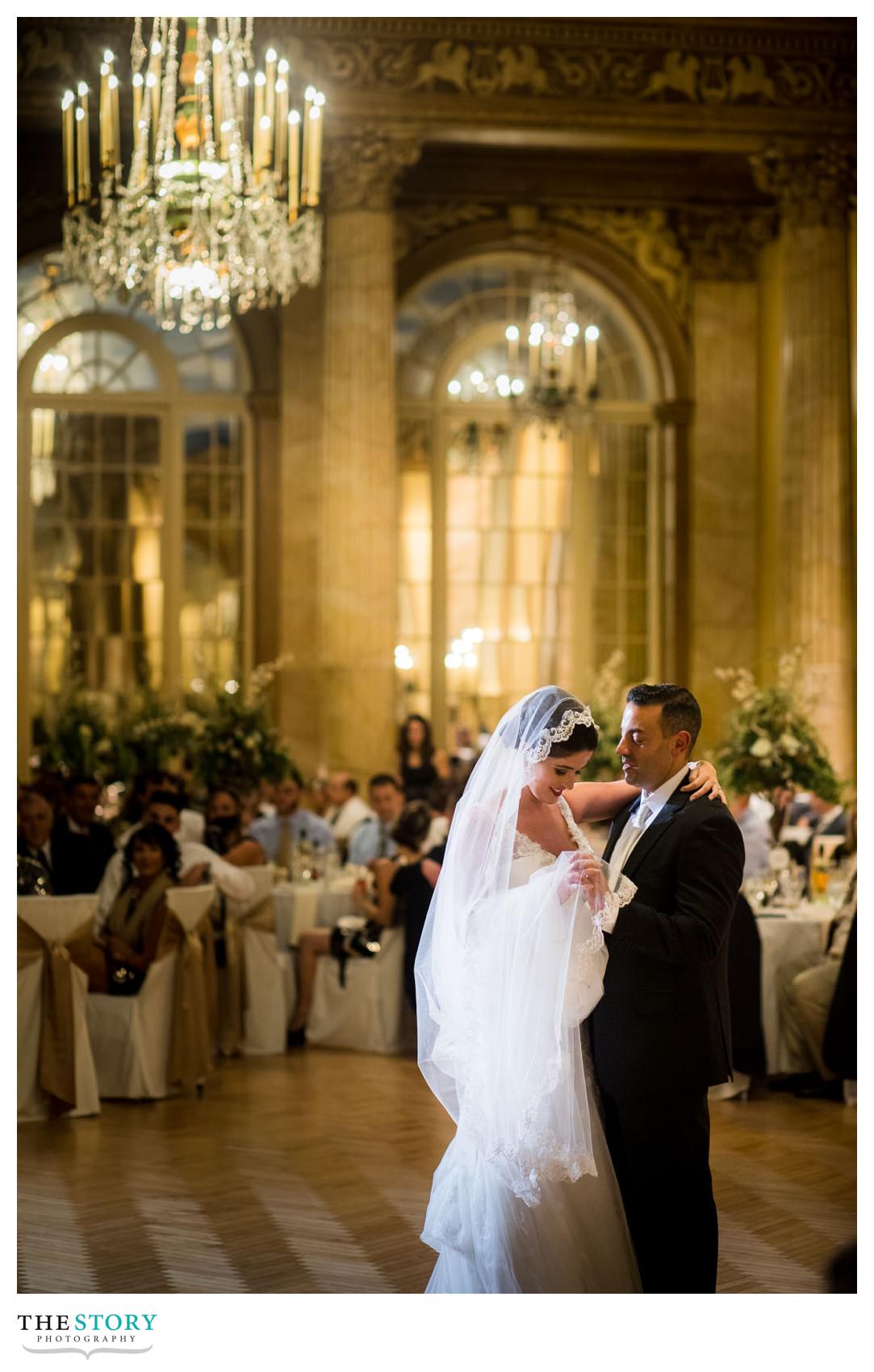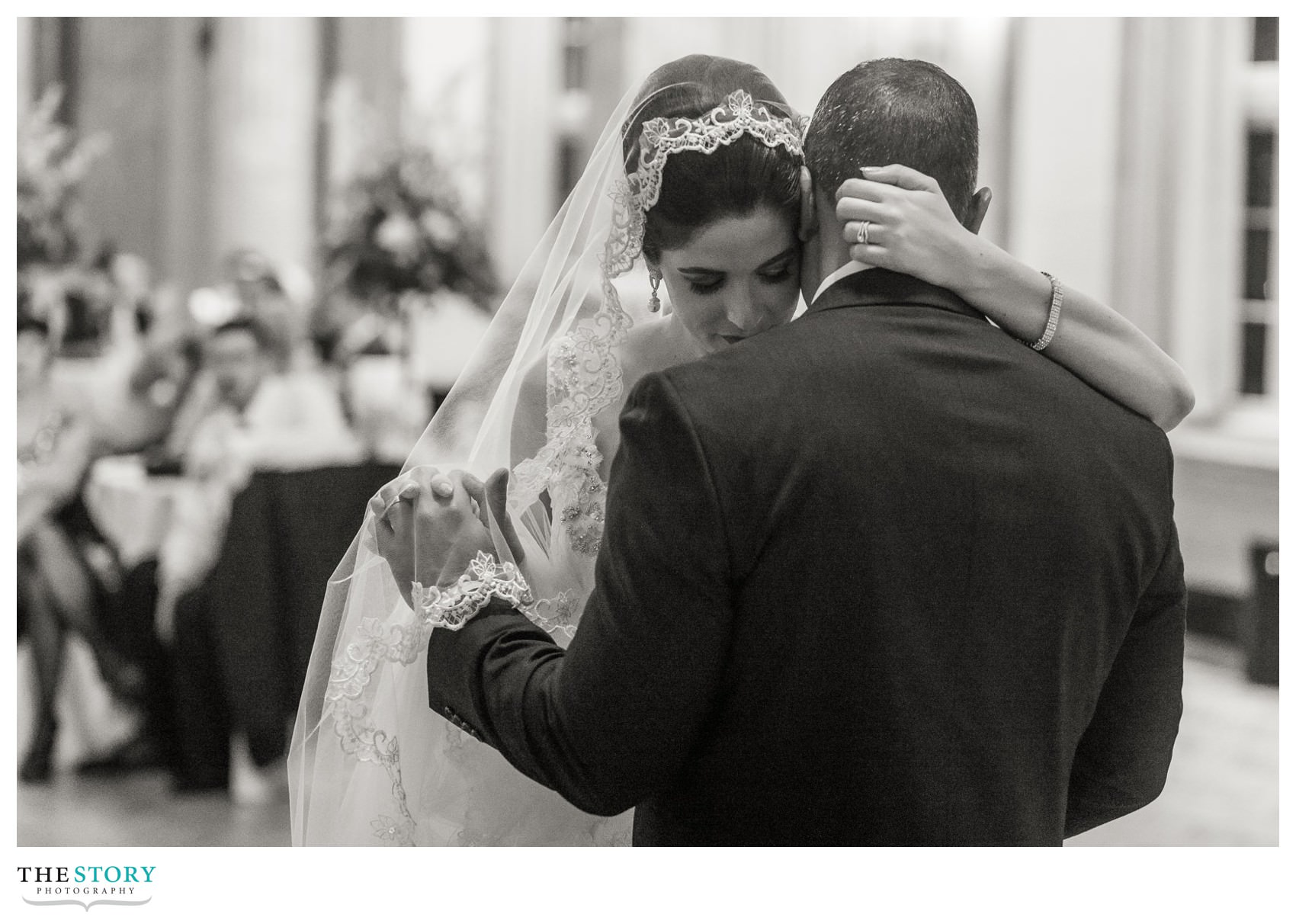 Laura & Anthony's fathers kicked off the toasts at the reception and were followed up by two roasts (you read that right, not toasts… roasts) by their brothers!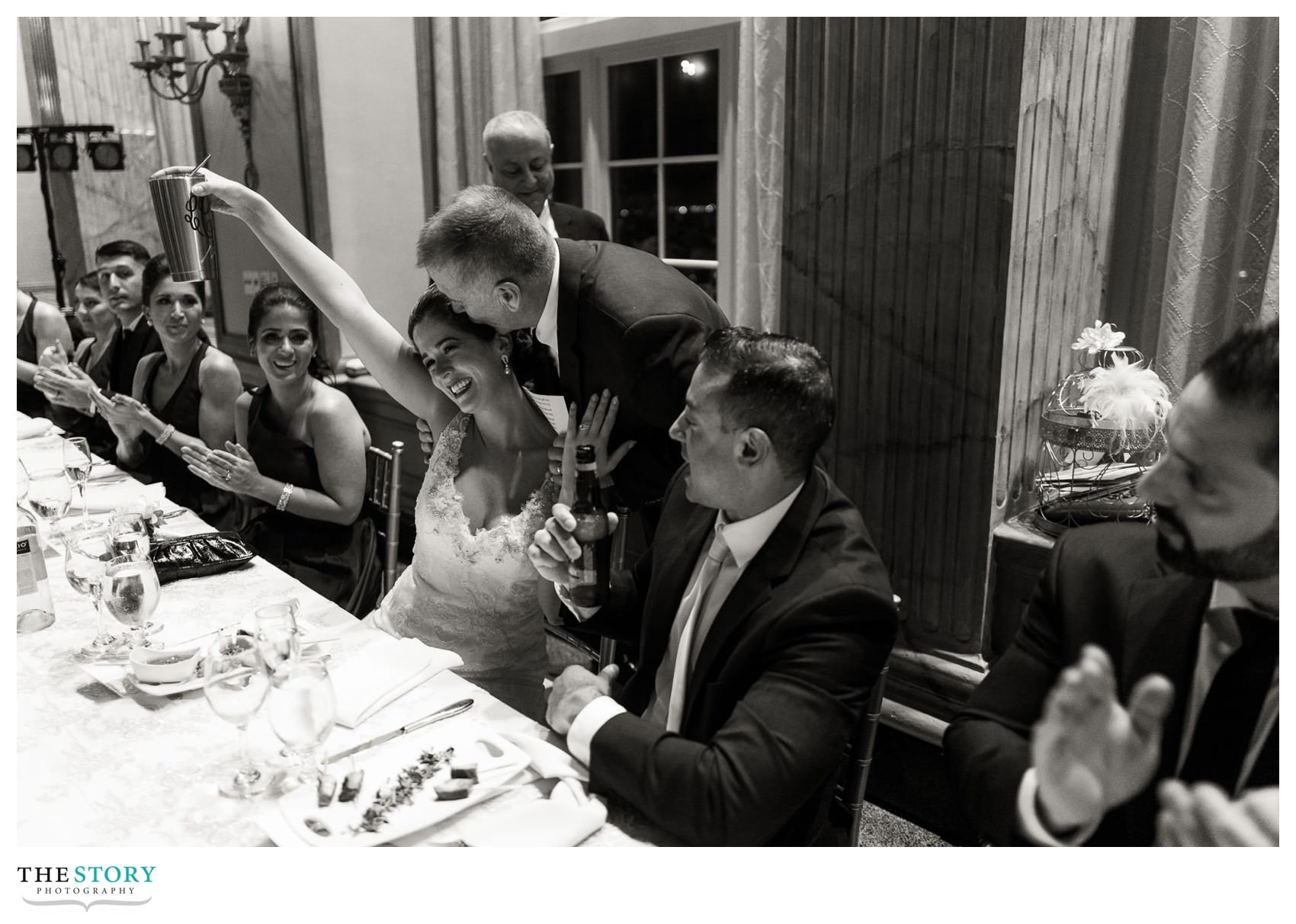 One of my favorite little moments from the wedding day came as Laura's father took his seat after his toast and his wife immediately showed her pride in him!