Brittany & Mark's small & intimate Lincklaen House wedding in Cazenovia, NY was a perfect fit for the the three words that I put forward as the ethos for The Story Photography – relaxed, modern, and candid.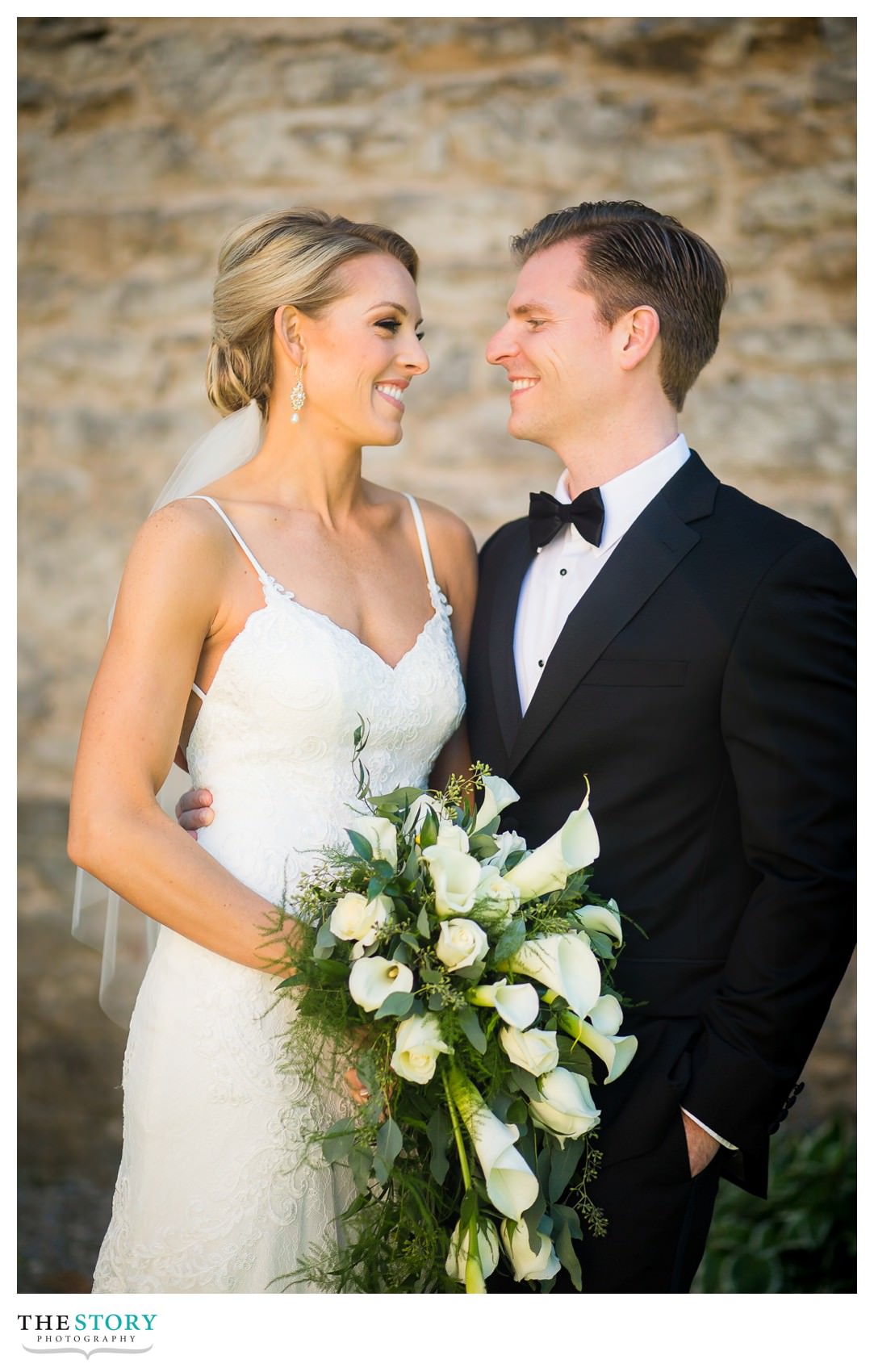 Both Brittany & Mark got ready for the wedding day at the Lincklaen House.  Throughout the getting ready process, Brittany and her bridesmaids had the help of the super talented & professional women of Syracuse Makeup Artistry, Riki & Danielle.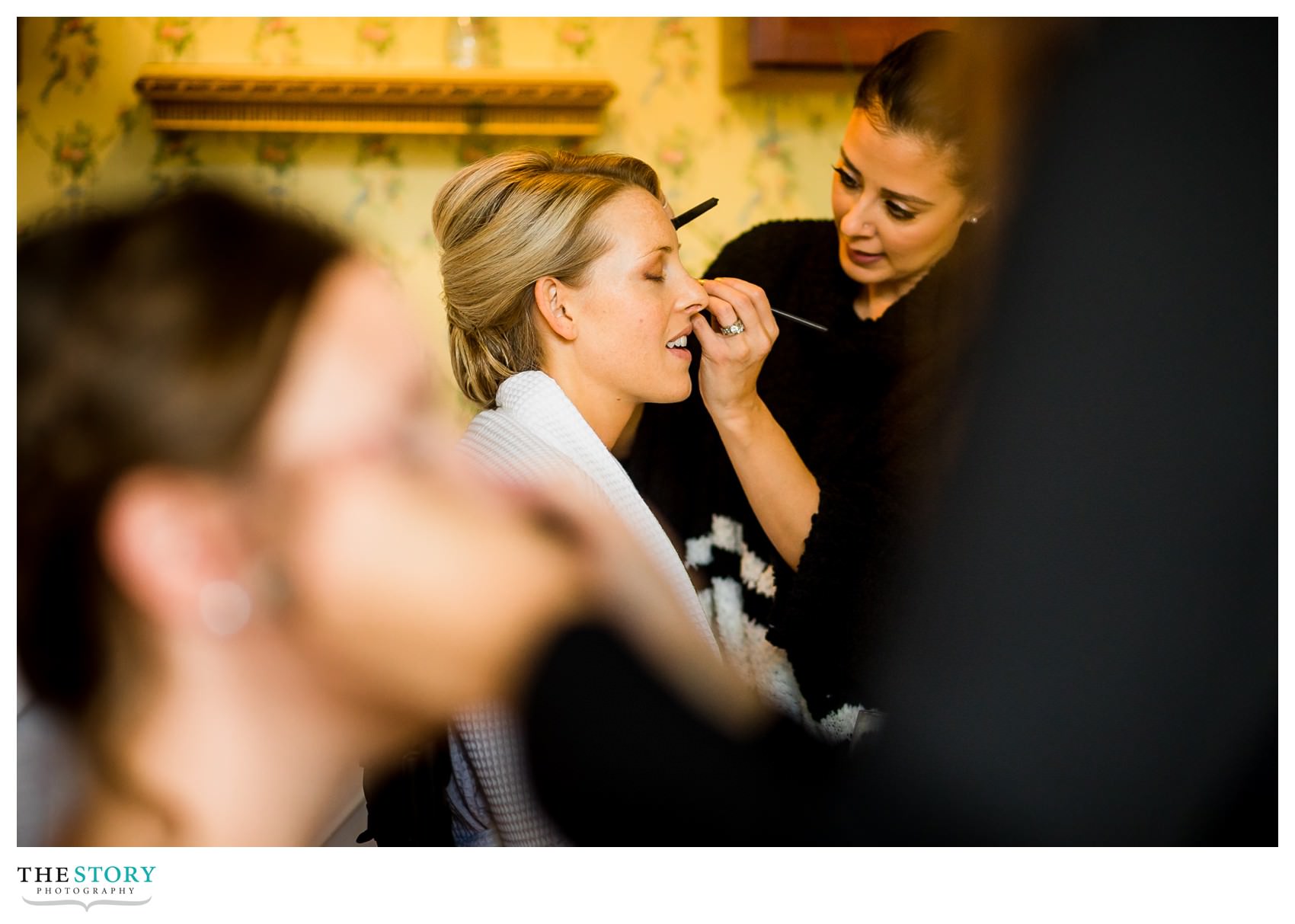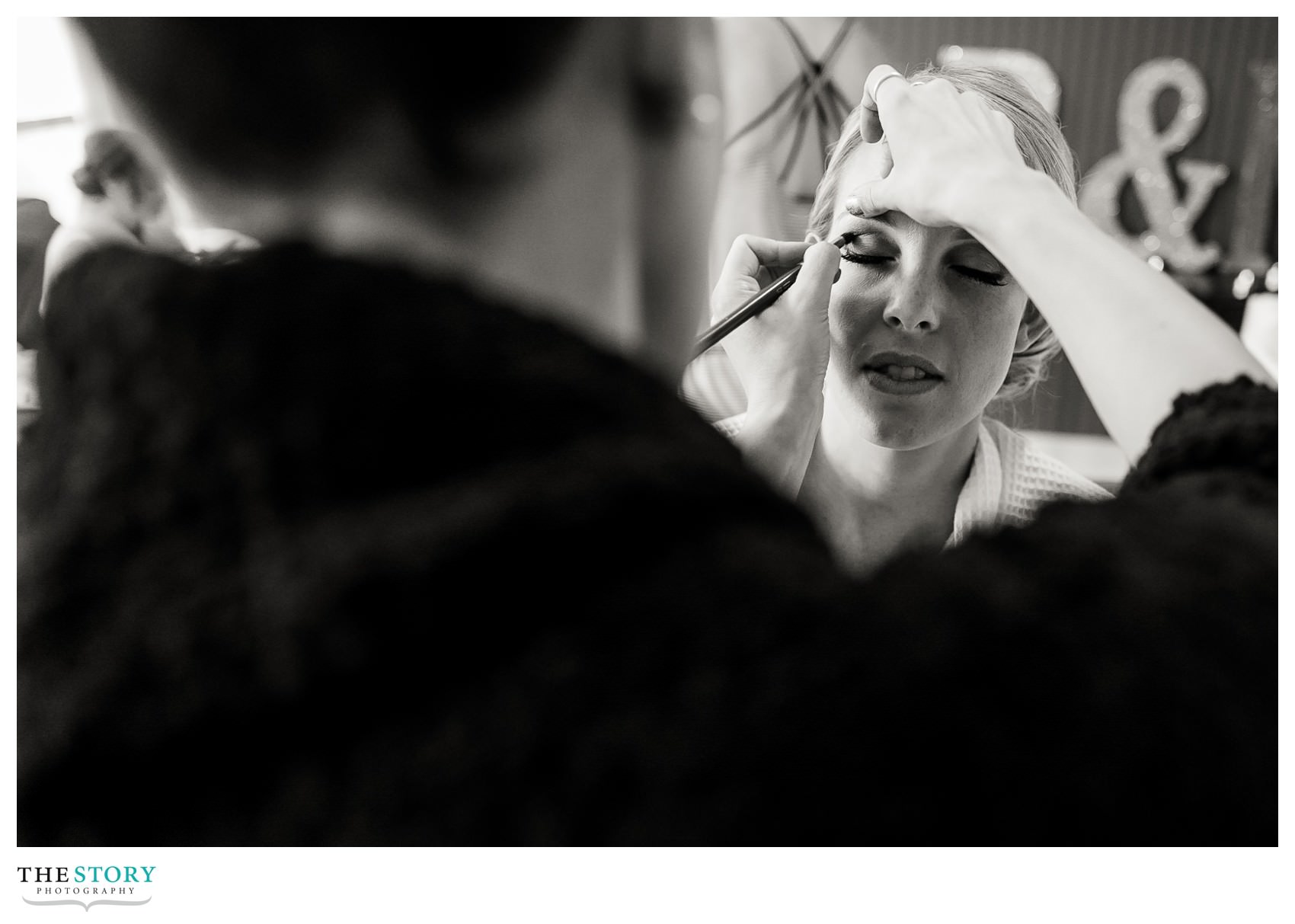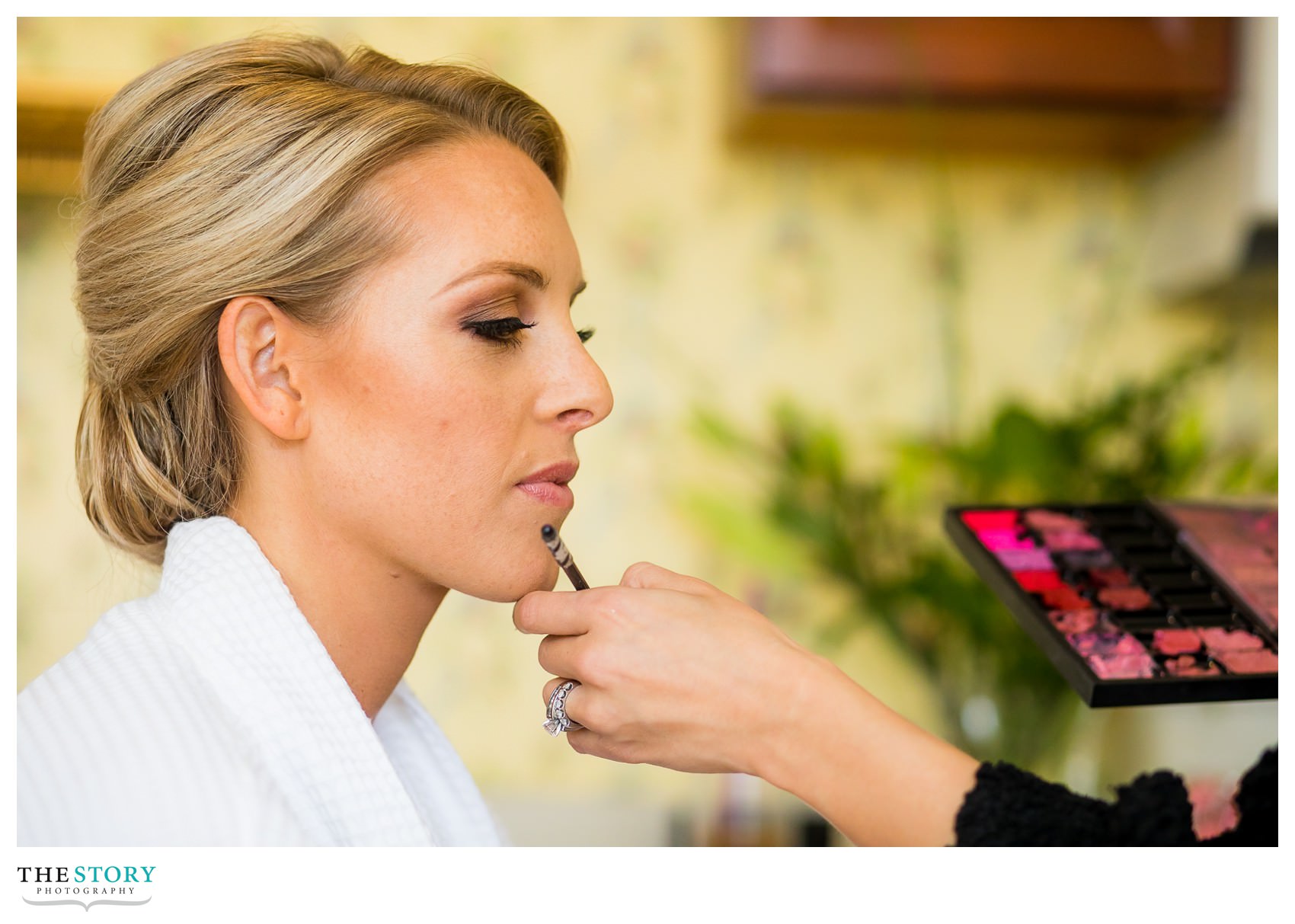 I always love it when a bride's mother looks on to her getting ready with such pride & joy!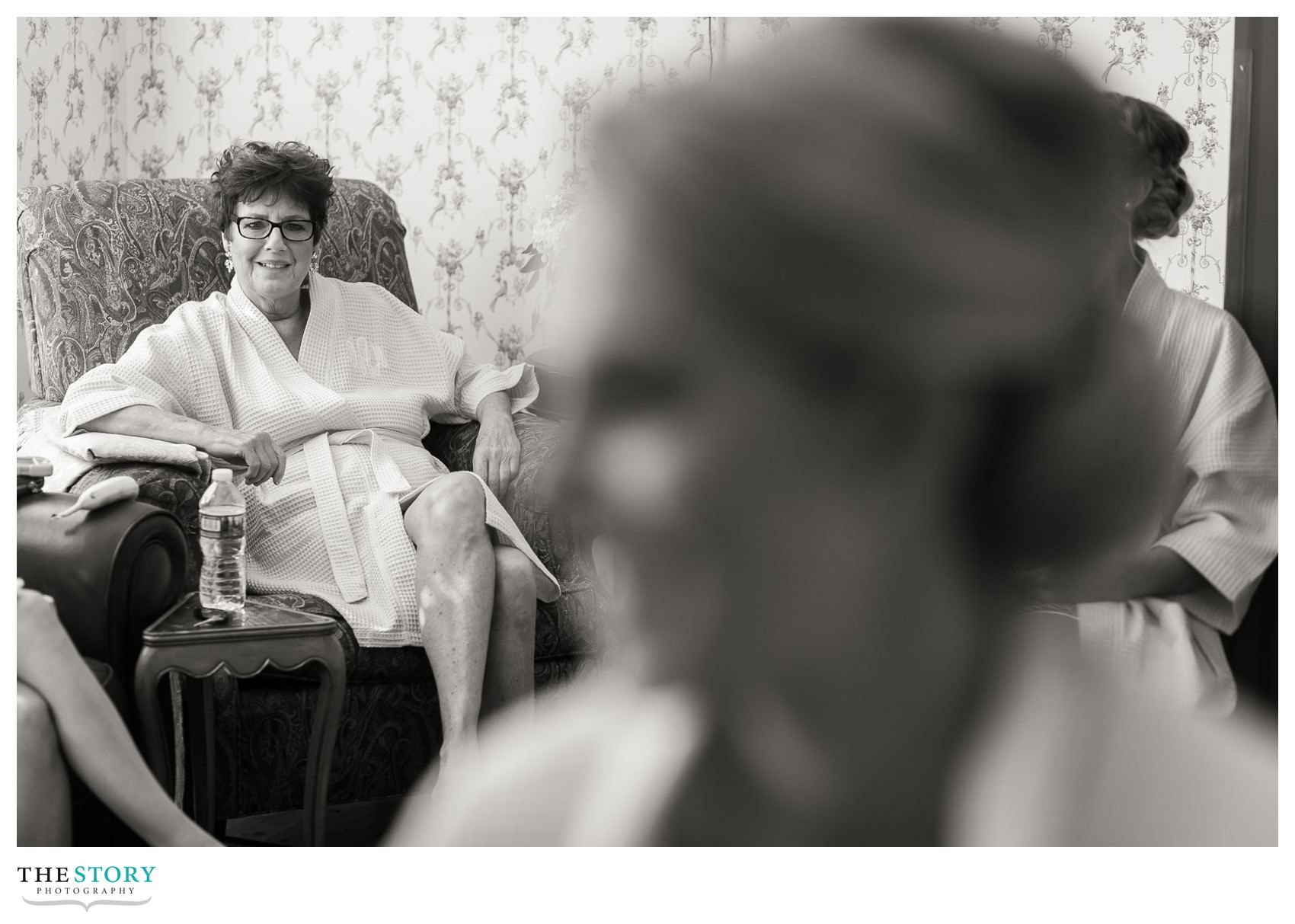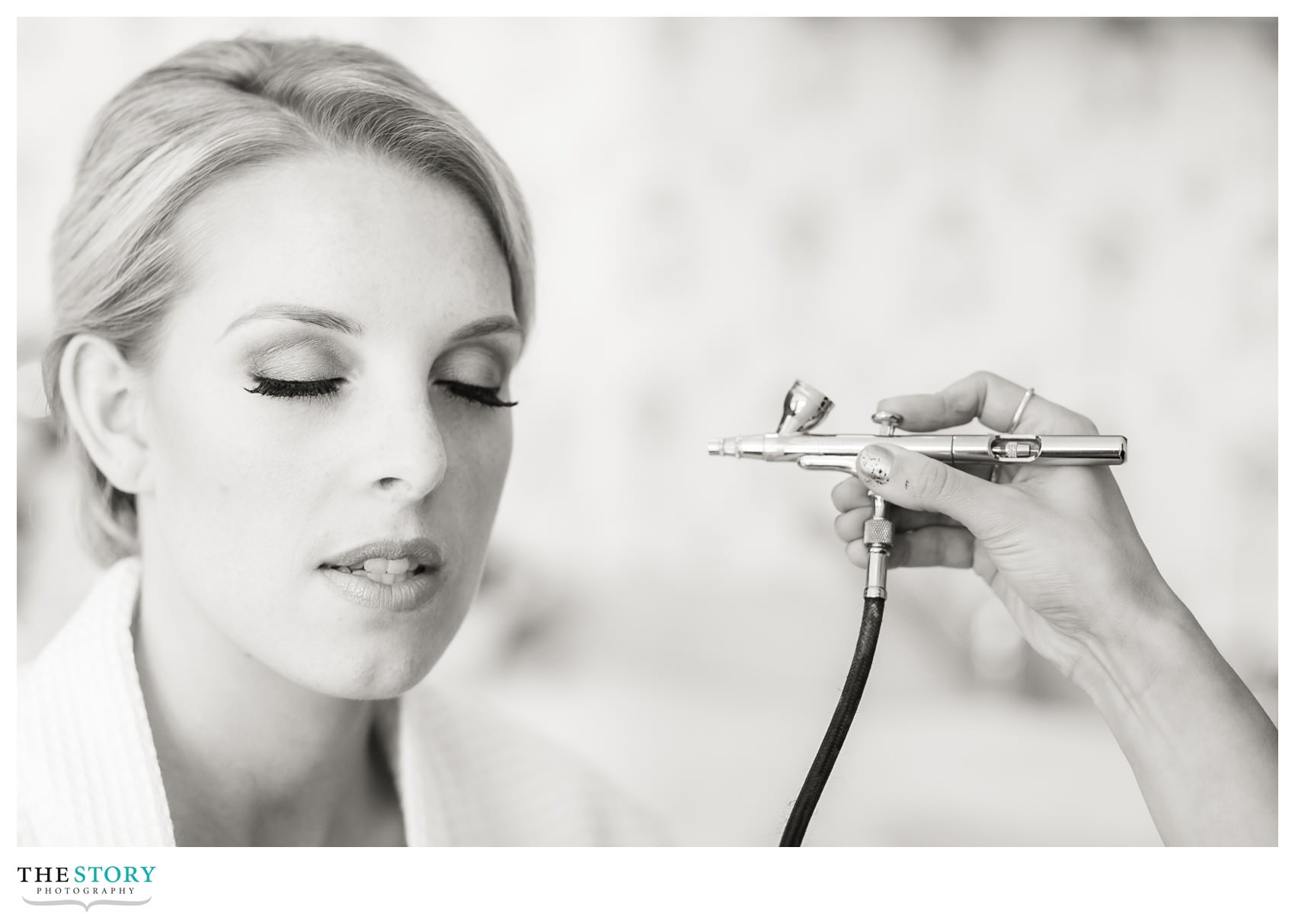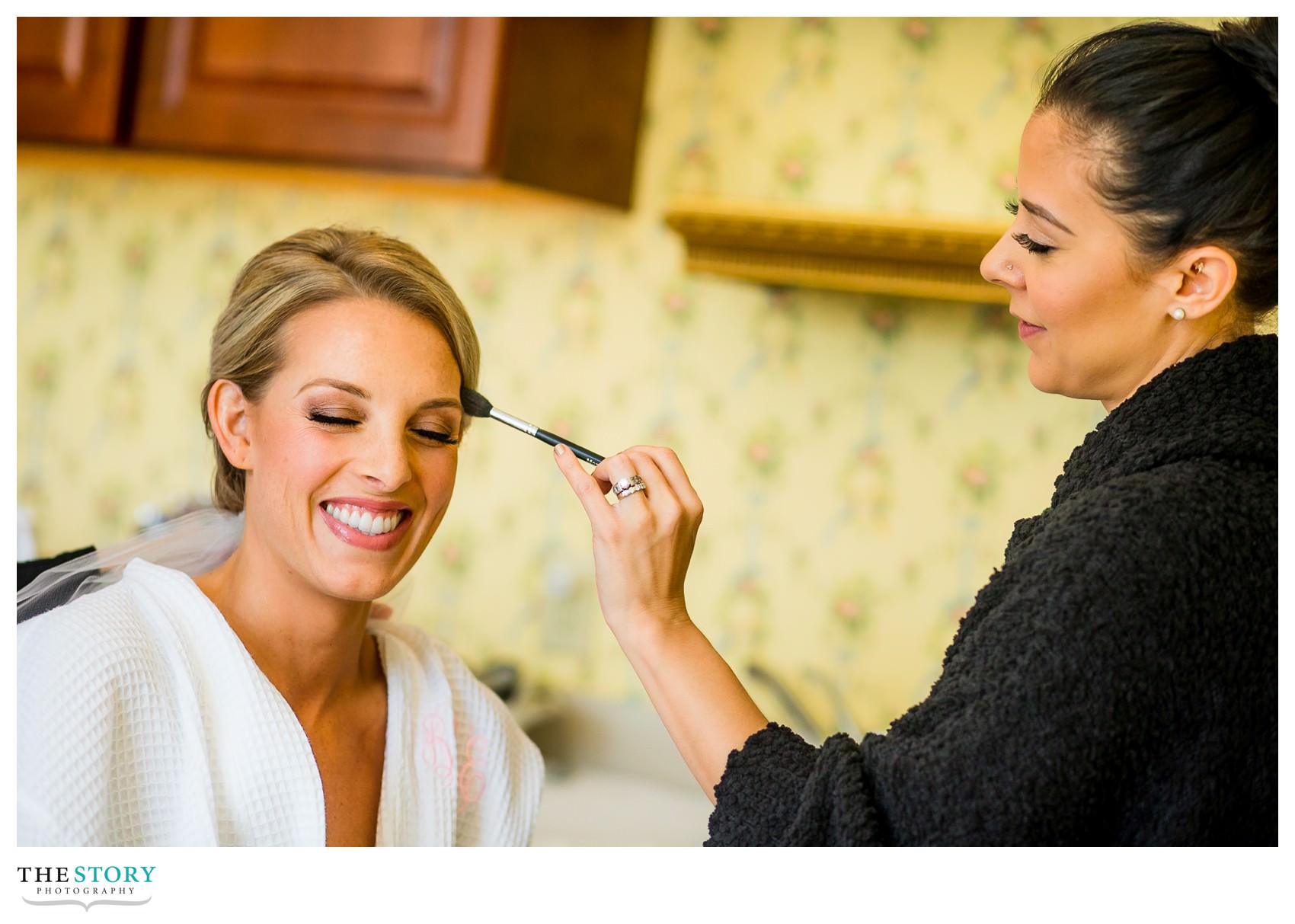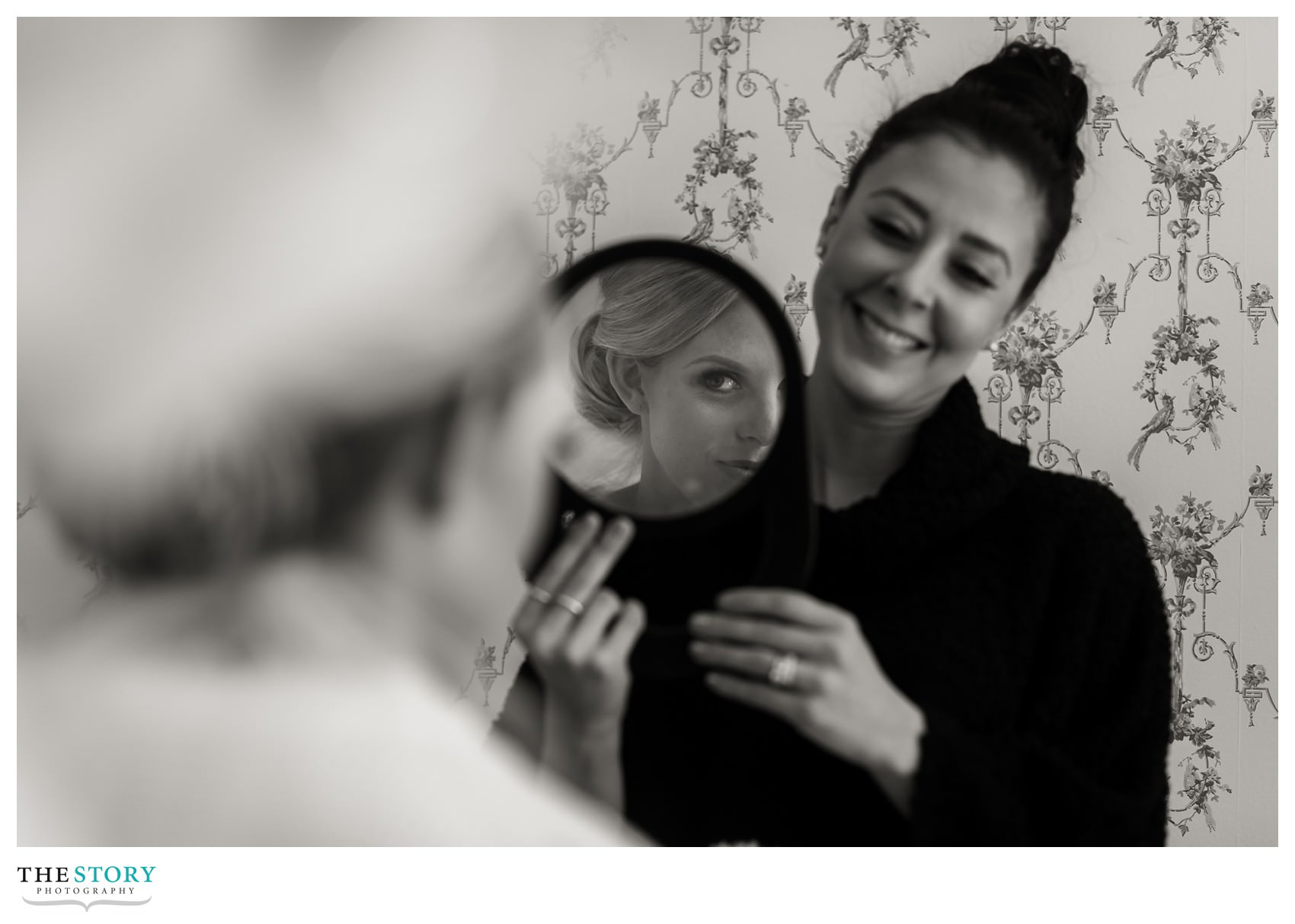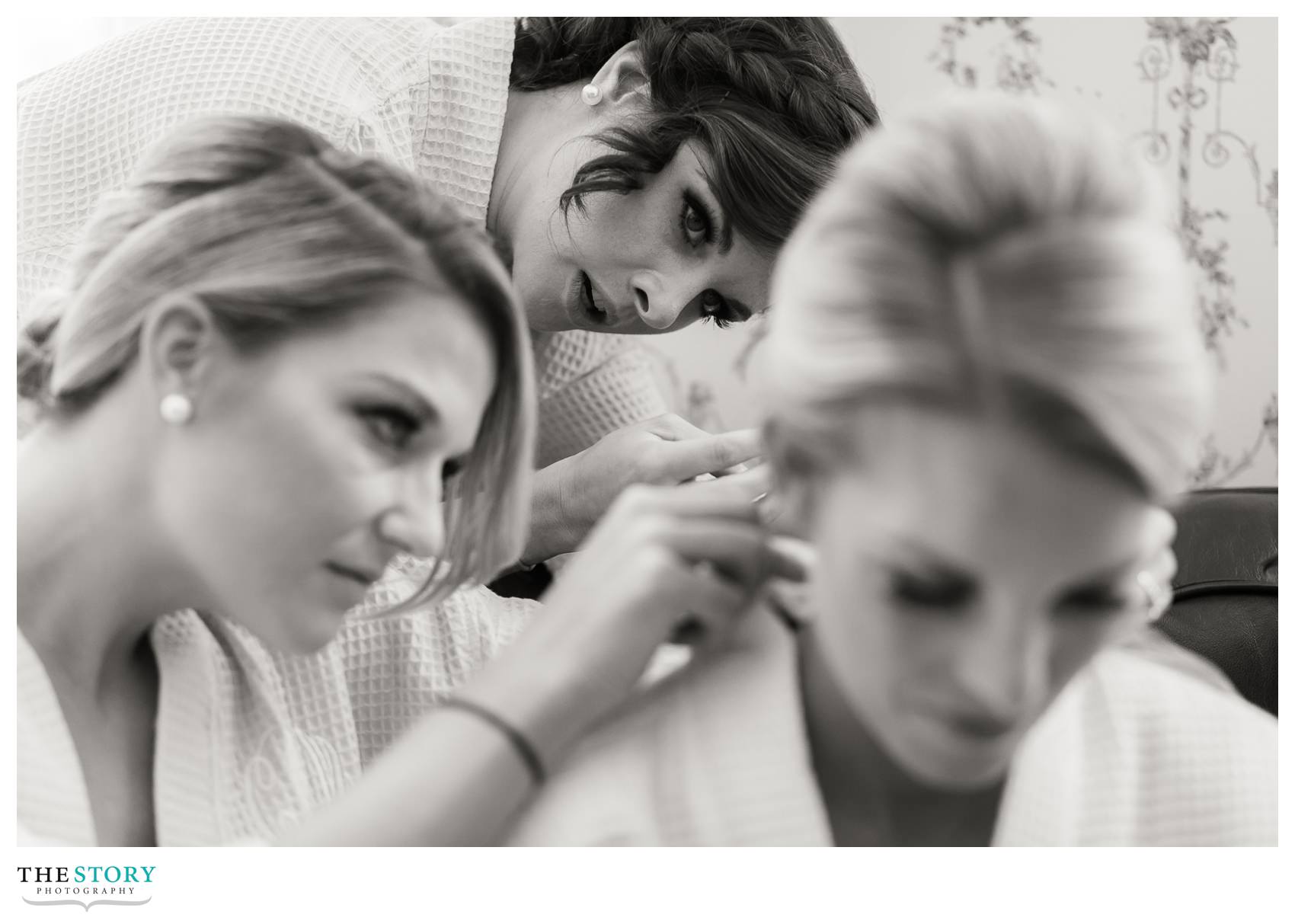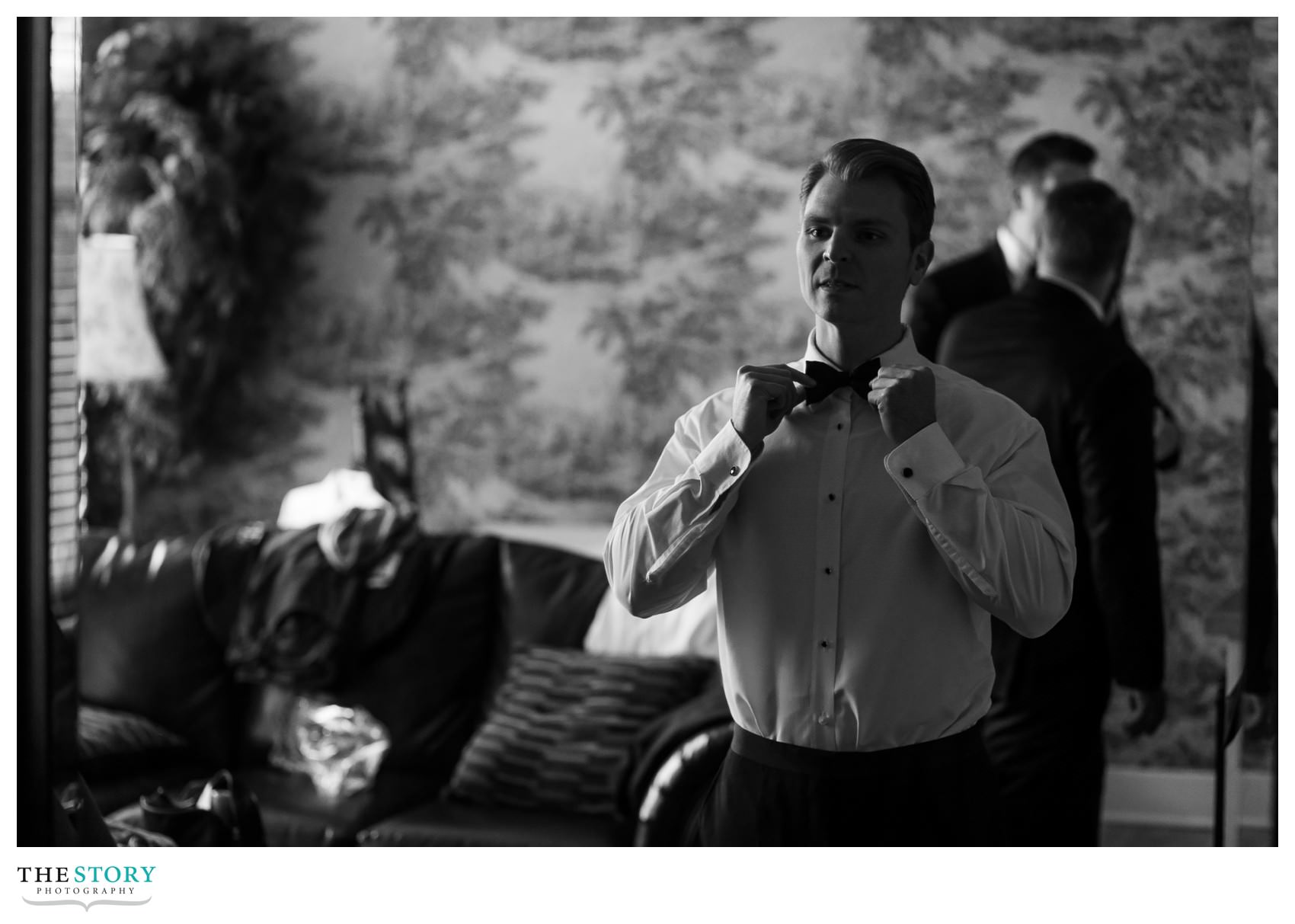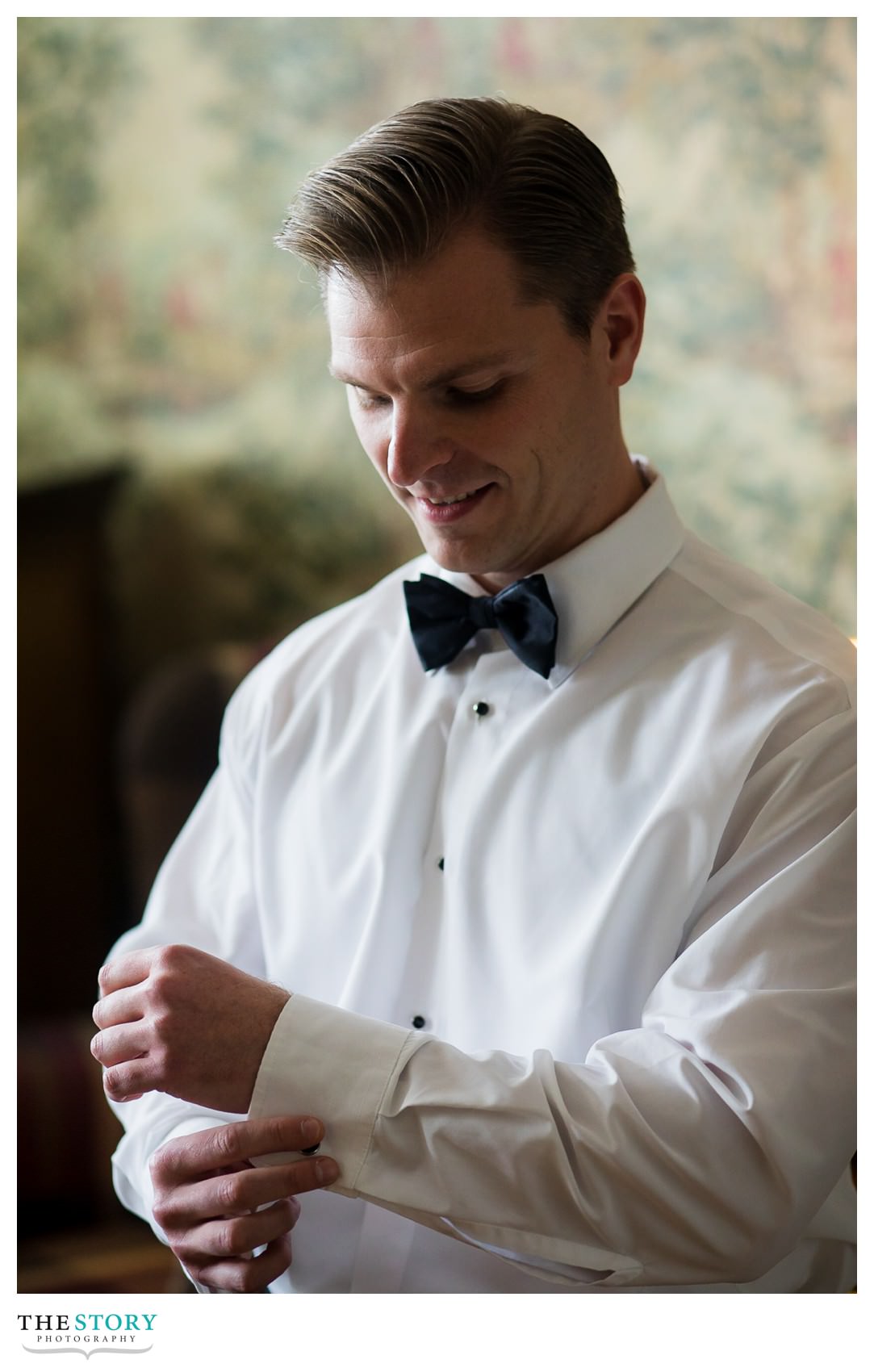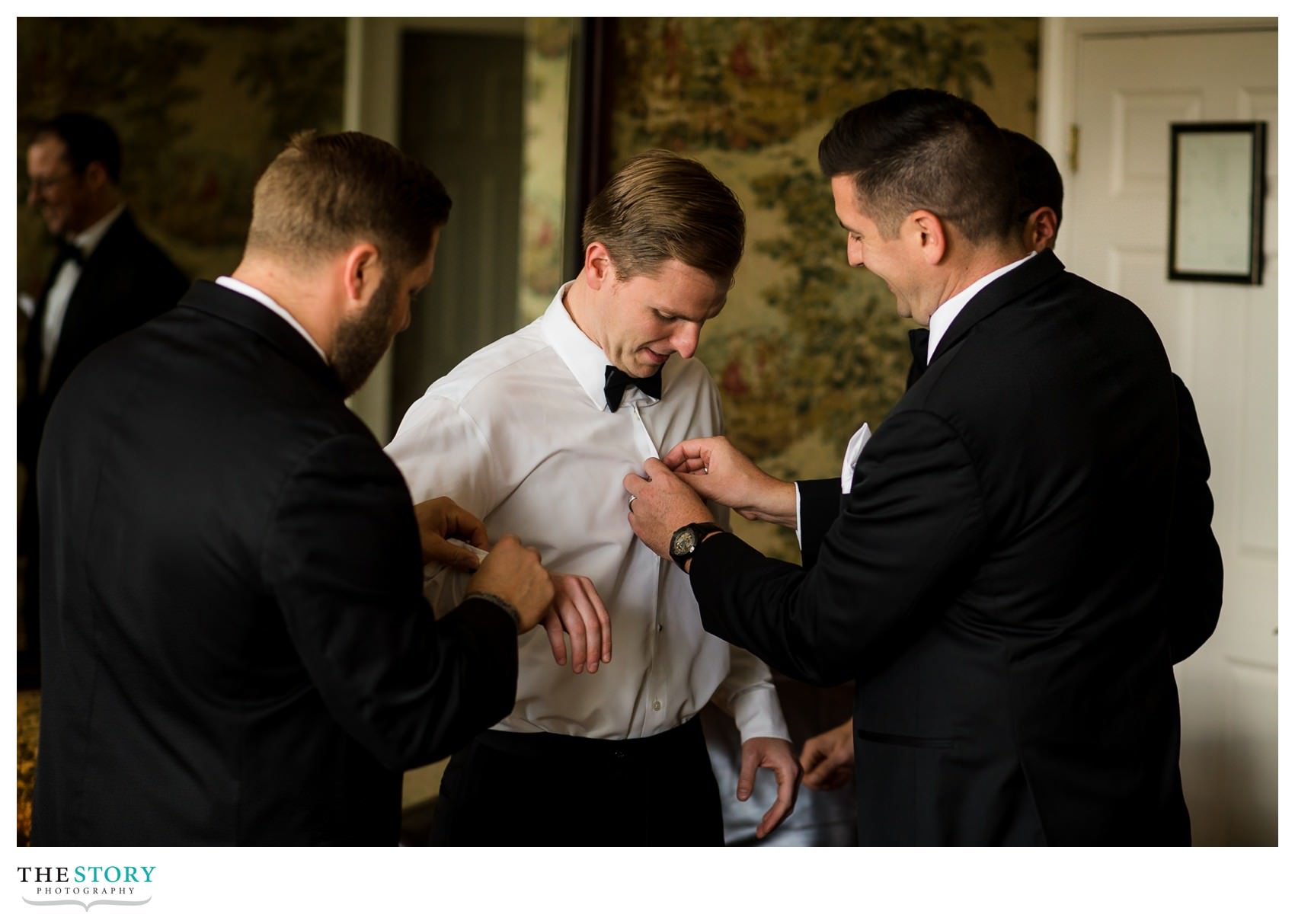 As you well know if you follow along on the blog, I don't really post individual portraits any longer because I'm so in love with the moments of a wedding day over and above the "prettiness" of it all.  This portrait of Brittany is included though because it's a moment too, just a quiet moment before all that she's been planning happens.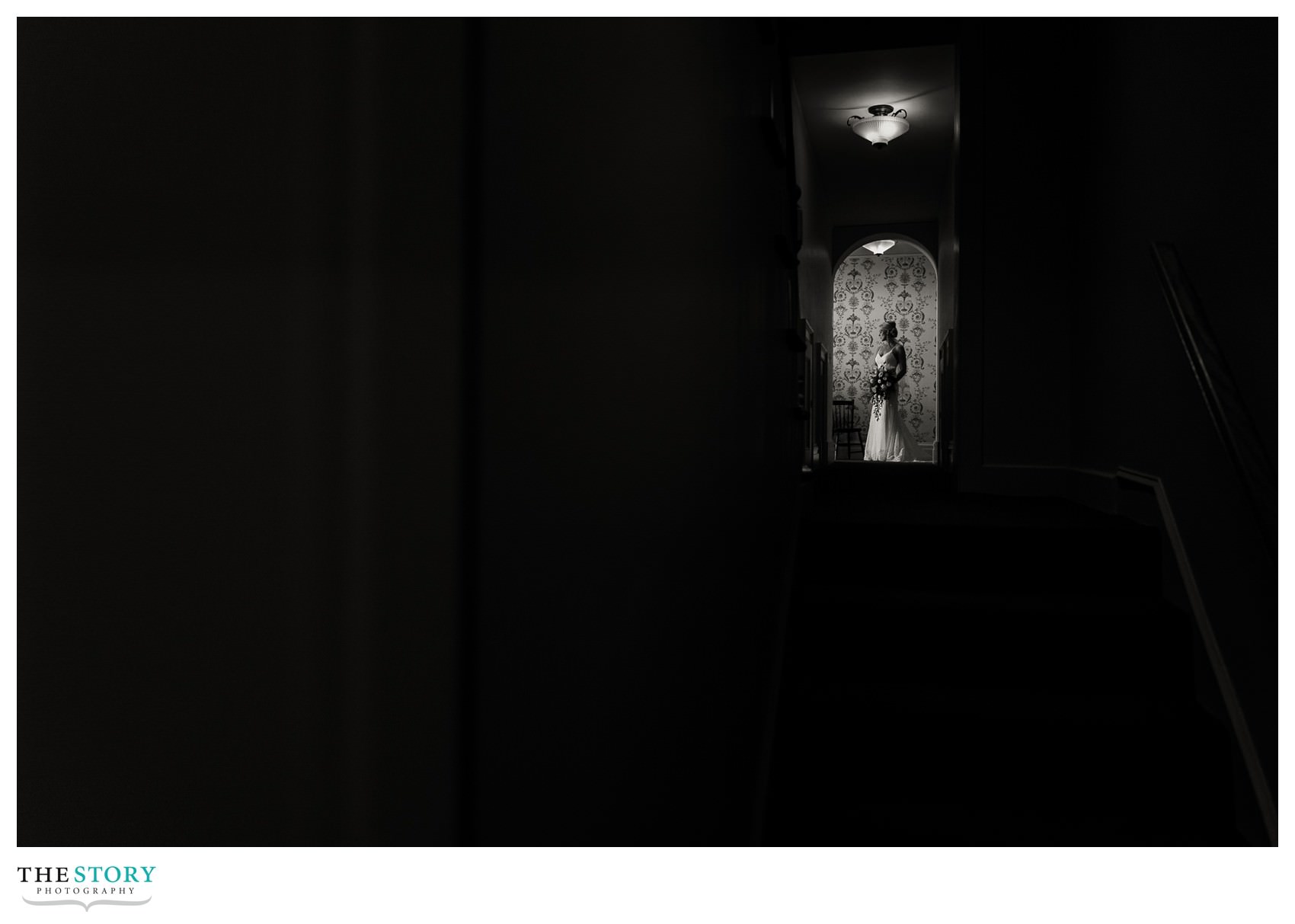 Once both Mark & Brittany were ready, it was time for their first look &  wedding portraits!  For the portraits, we took a quick walk down the street to Cazenovia College and then a short ride to Lakeside Park on Cazenovia Lake.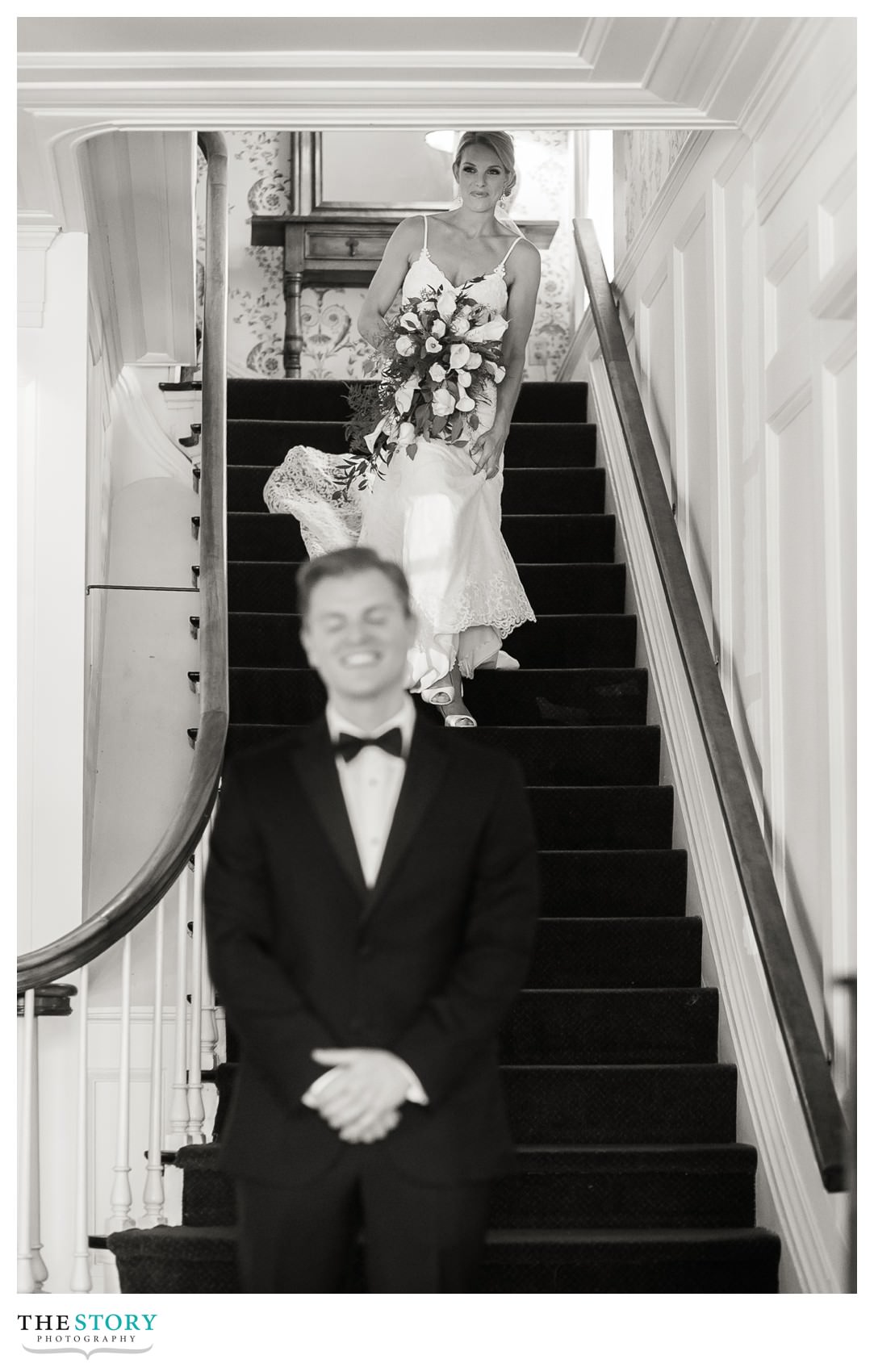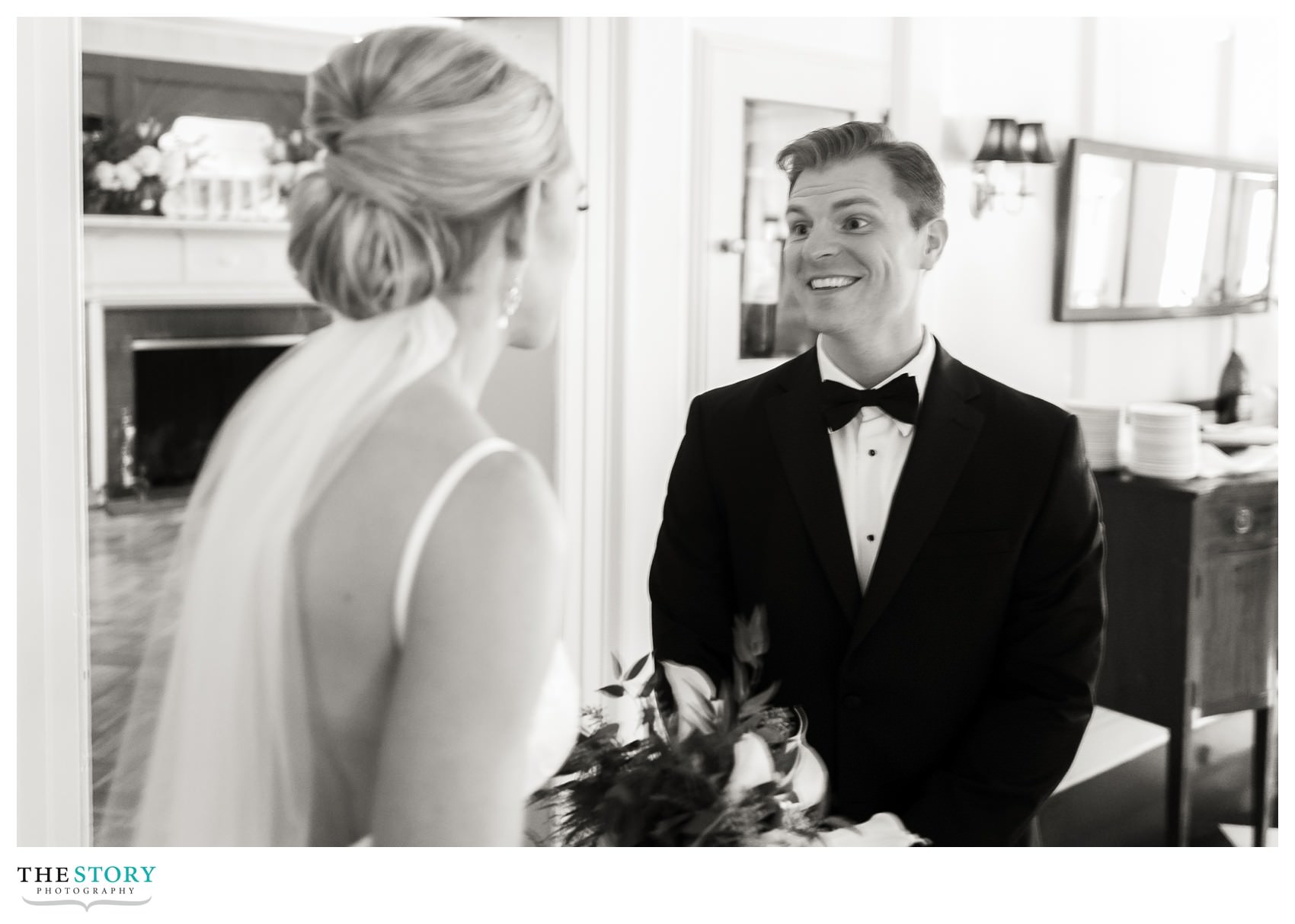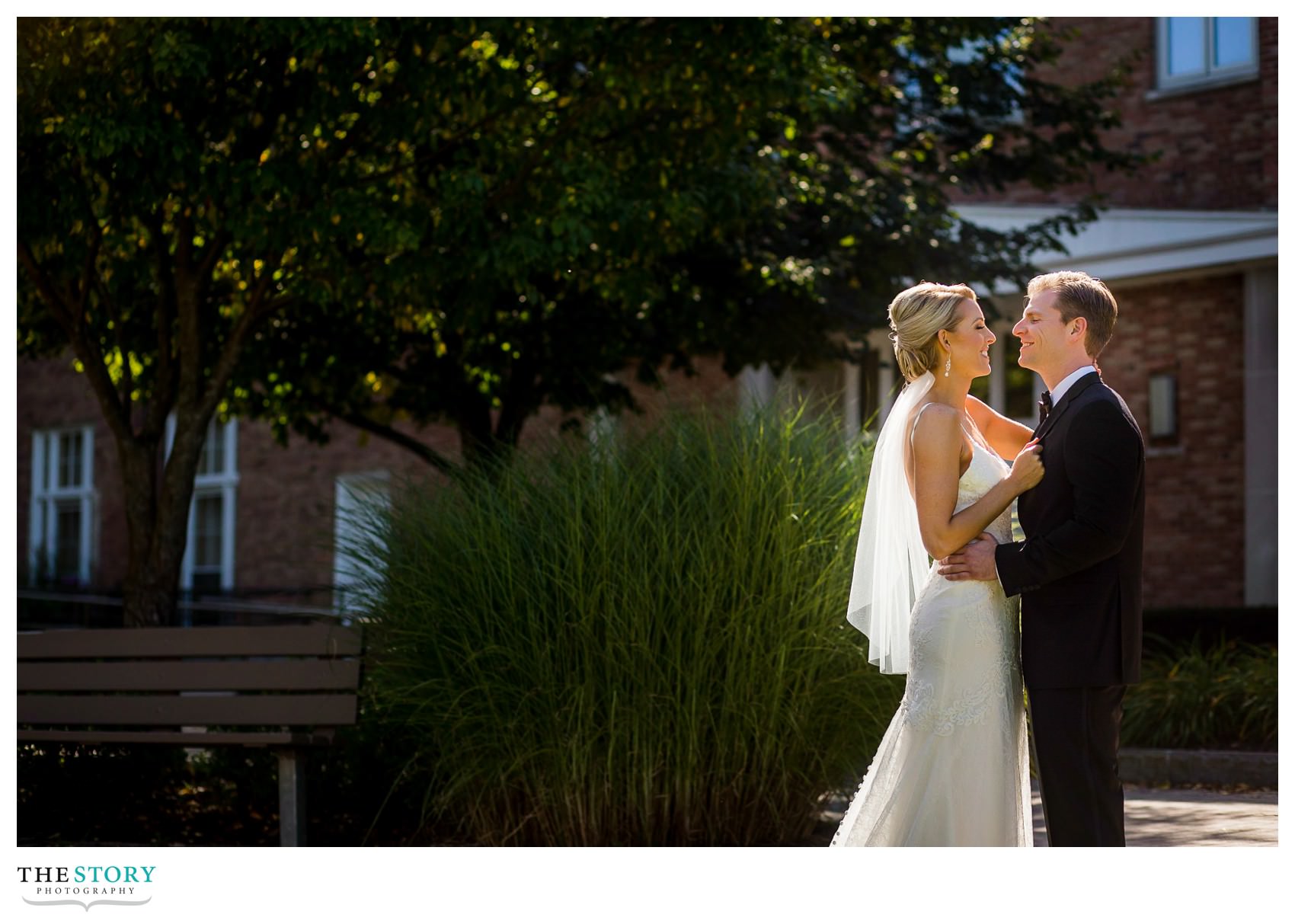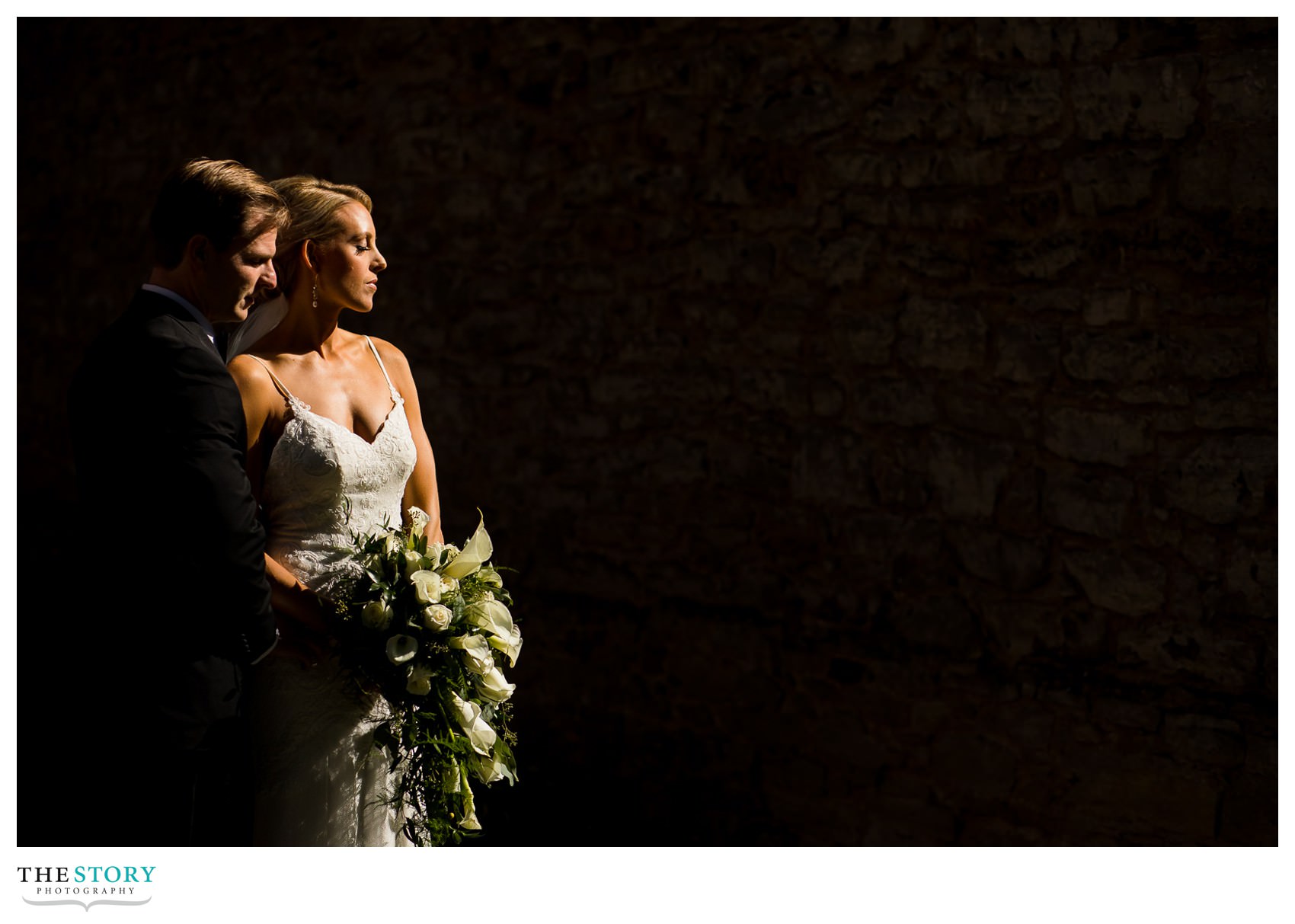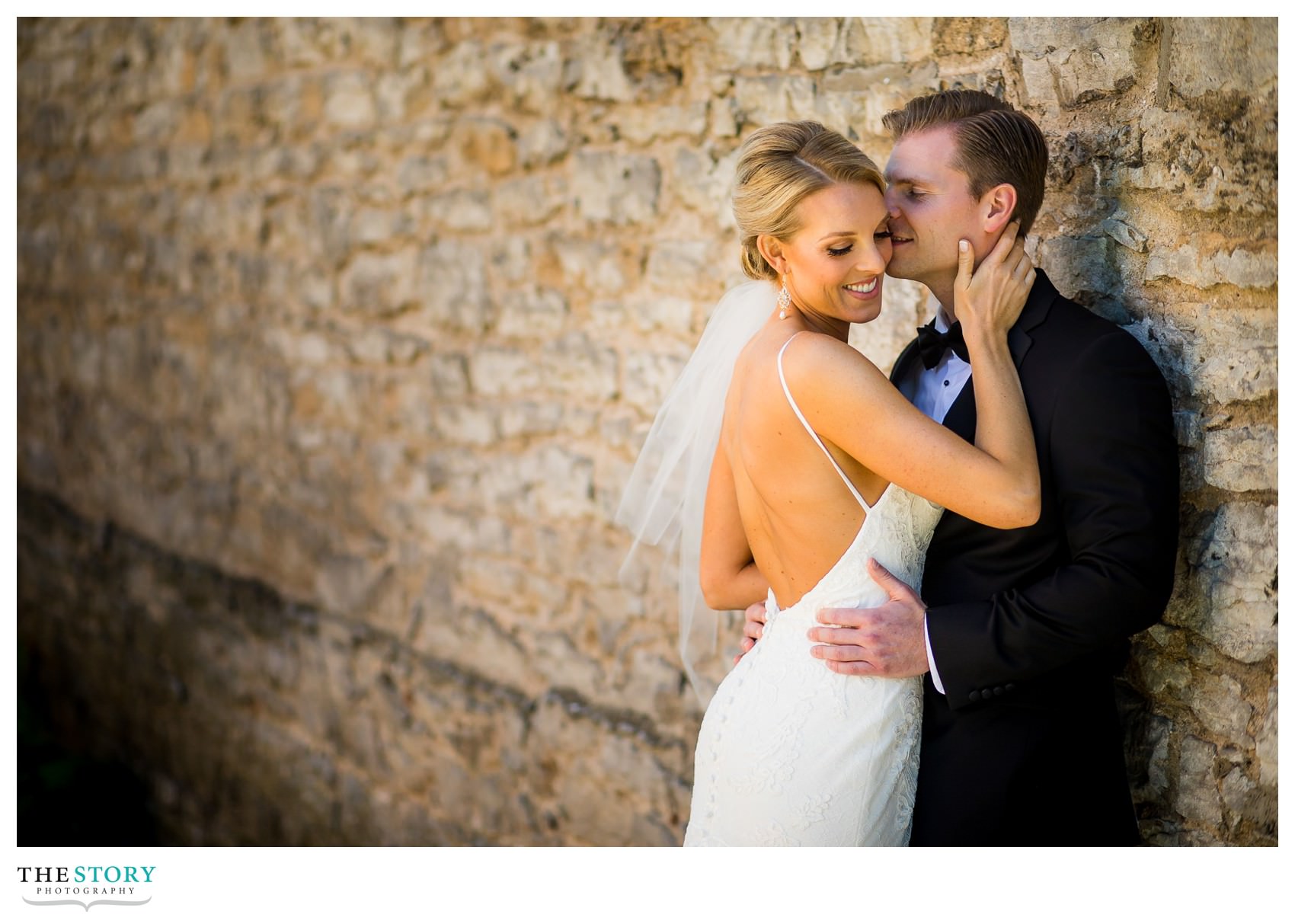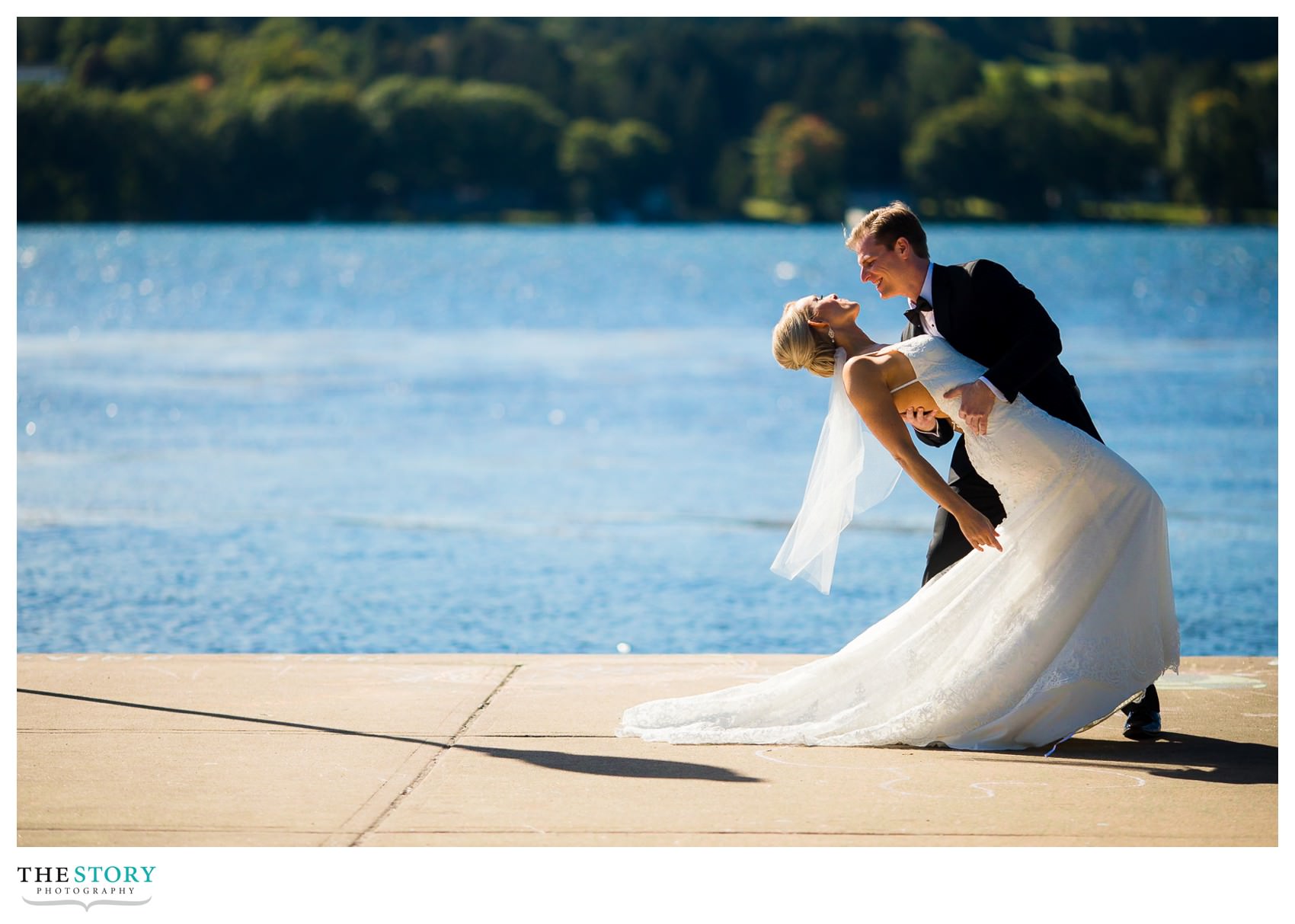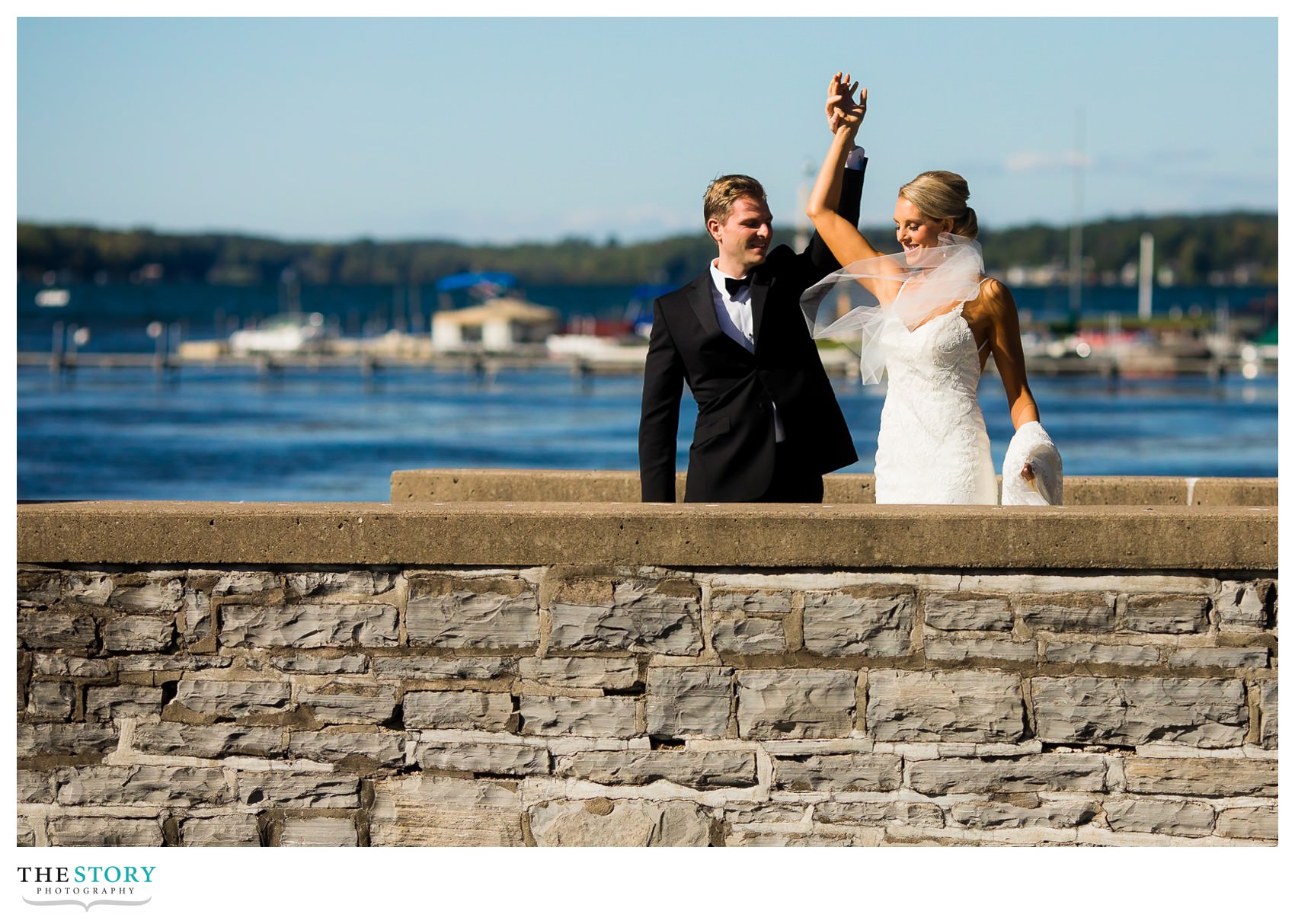 Then, it was time for the ceremony to take place back at the Lincklaen House where Brittany & Mark's friends and family had gathered together to witness their marriage and to help them celebrate in style!