If you don't have a smile on your face by the time you finish this blog post, we need to have a serious talk! Siobhan & Ryan's beautiful and joy-filled Cooperstown wedding is sure to make you happy whether you know them or not!  The smiles are infectious!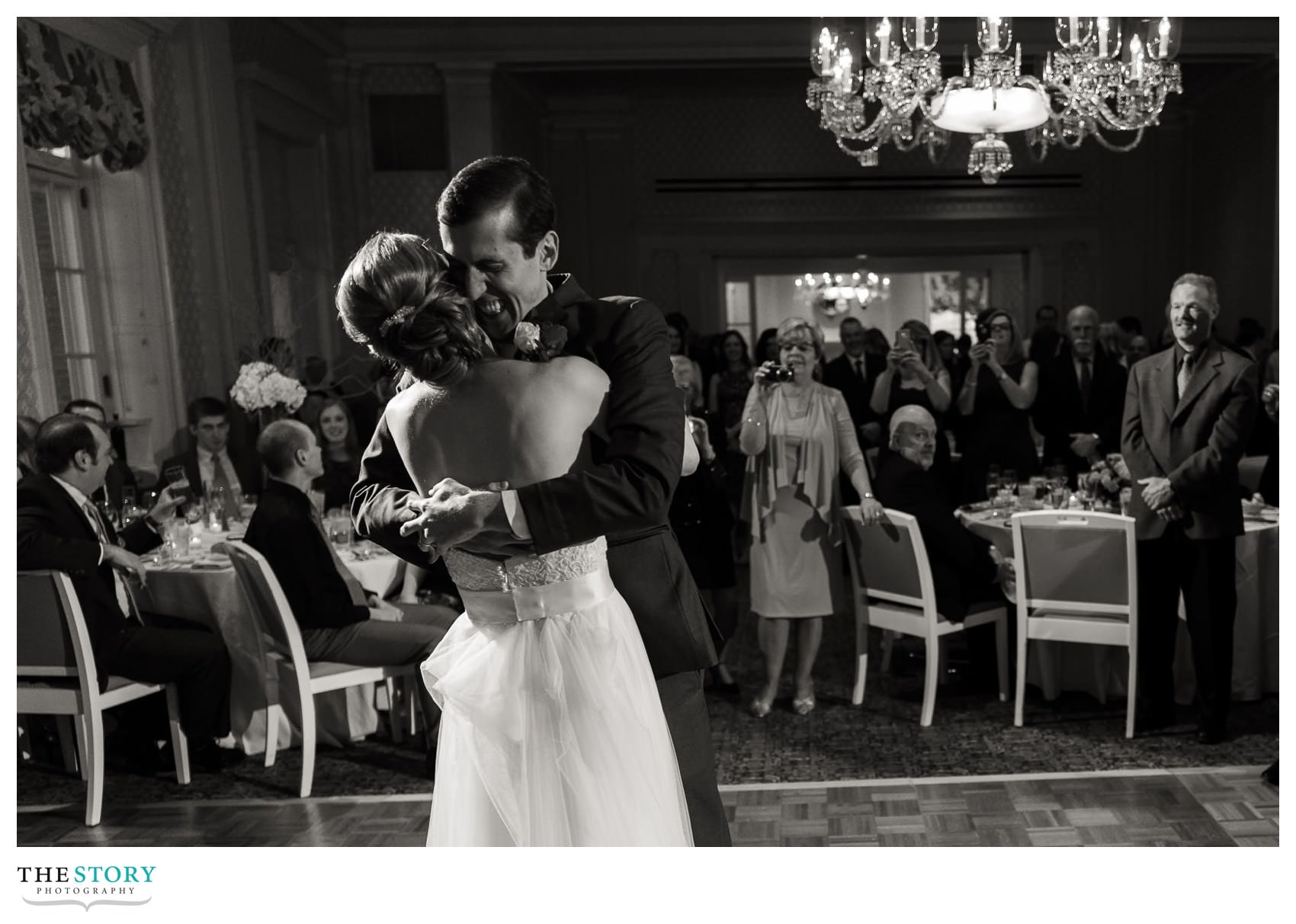 The day began for both Siobhan & Ryan with getting ready at The Otesaga Resort where it was obvious that this was going to be a fun day for everyone involved! Siobhan and her bridesmaids were even playing a hilarious game of Billionaire Banshee (look it up)!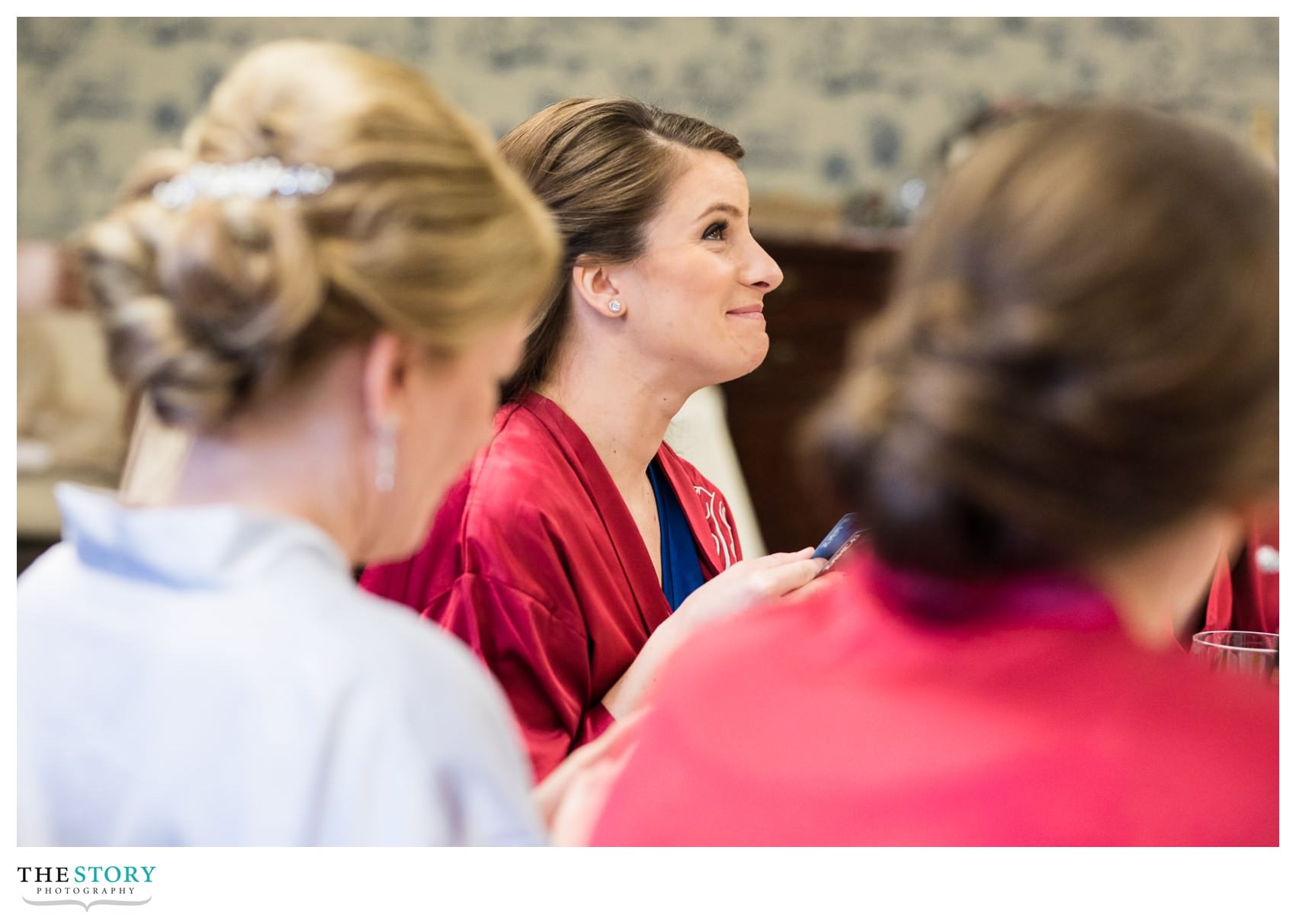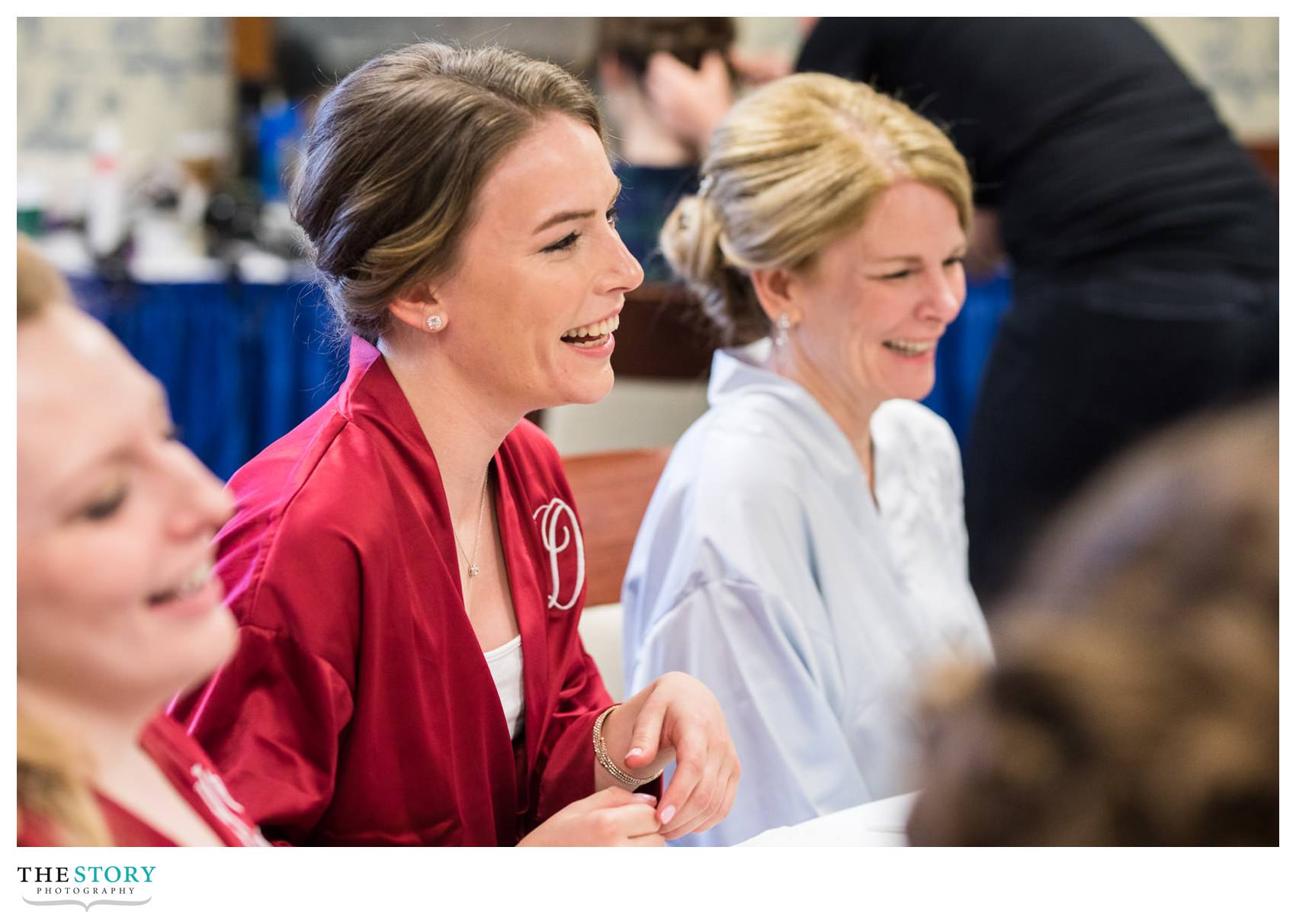 Ryan sent over a little wedding day gift along with a letter to Siobhan.  It seems Ryan did a pretty good job writing that letter!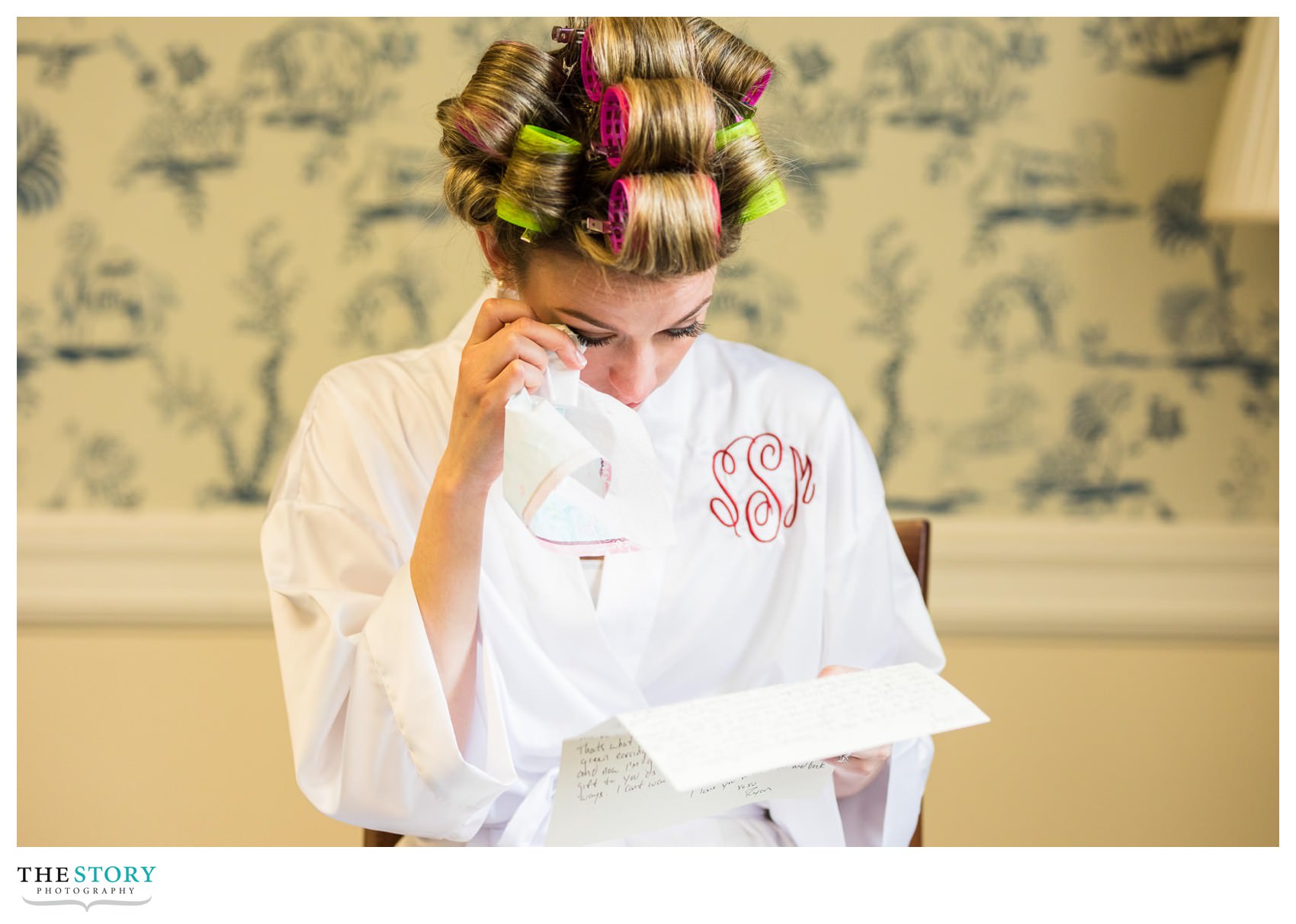 The funny part about this gift, as you see below, is that it's an upgraded, new version of the very first gift that Ryan ever gave to Siobhan!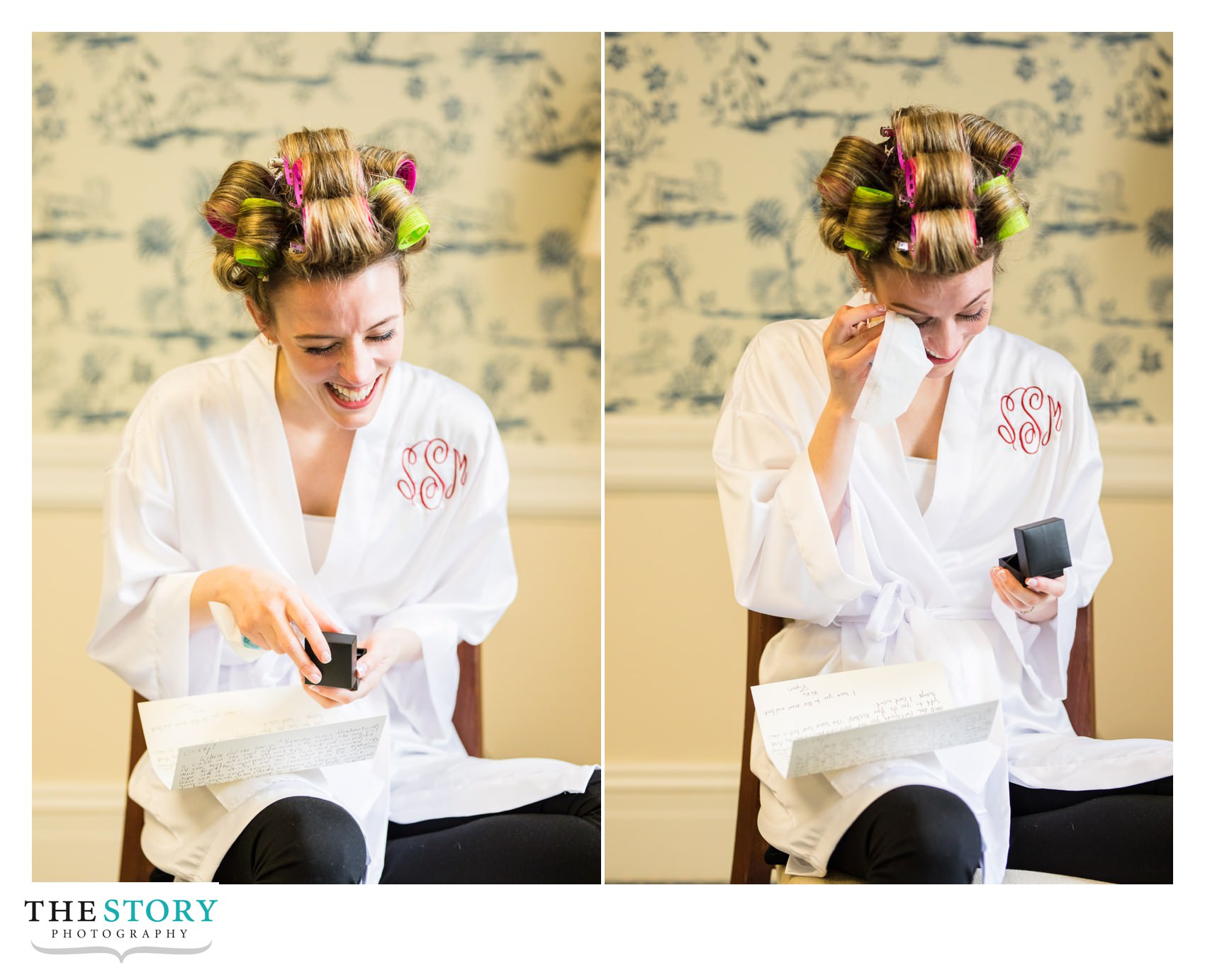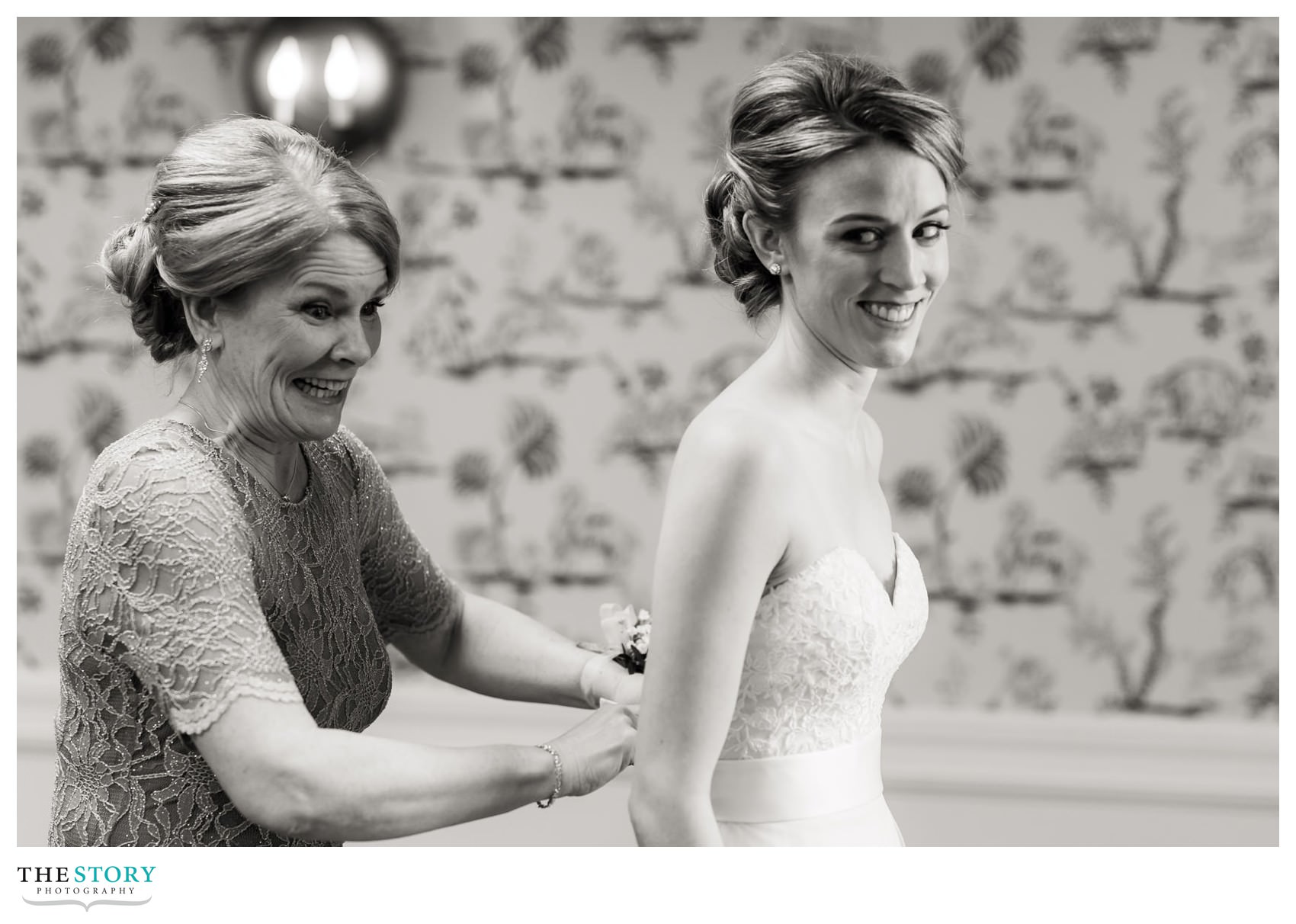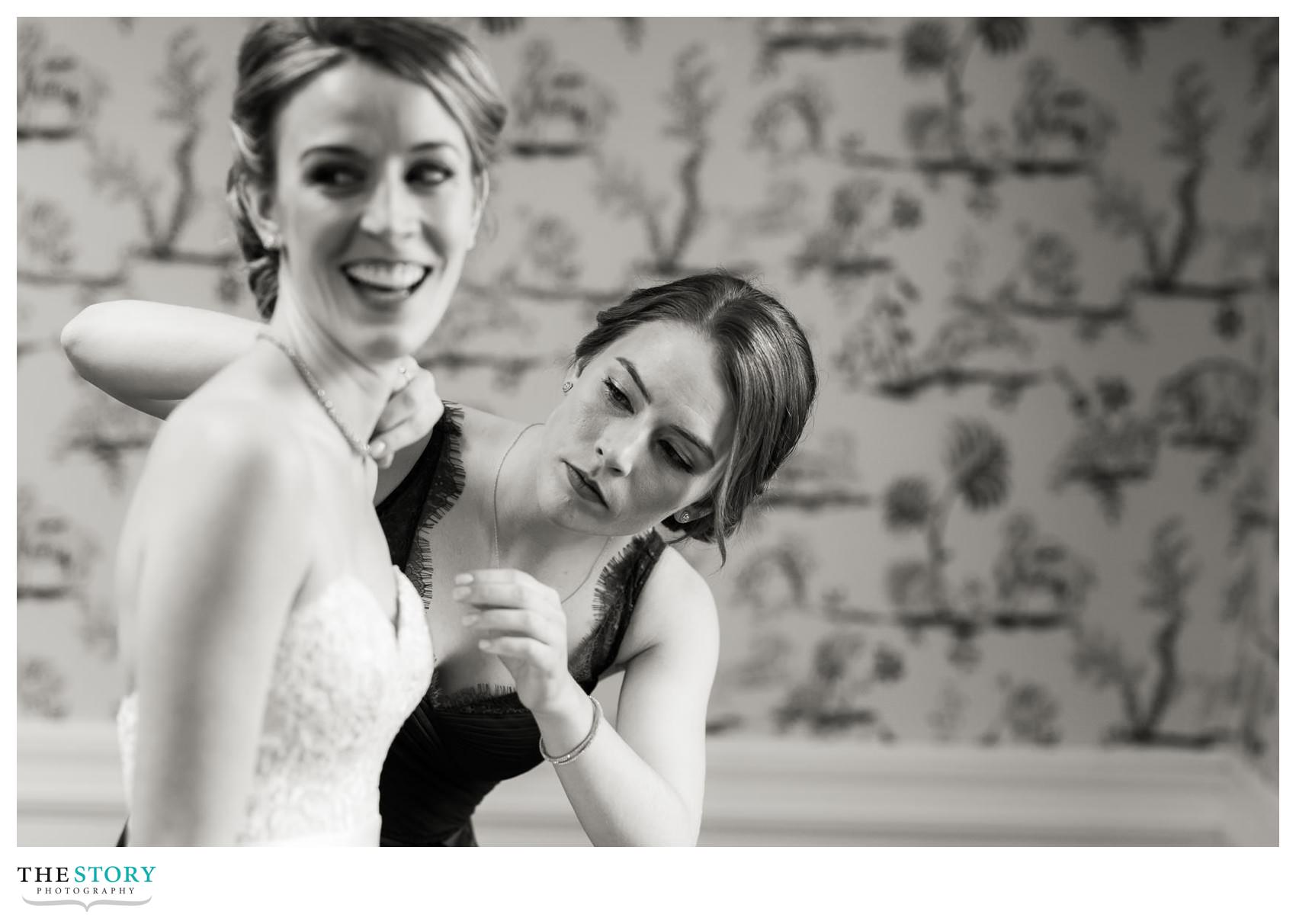 Makeup and hair by Beautini by B.Lo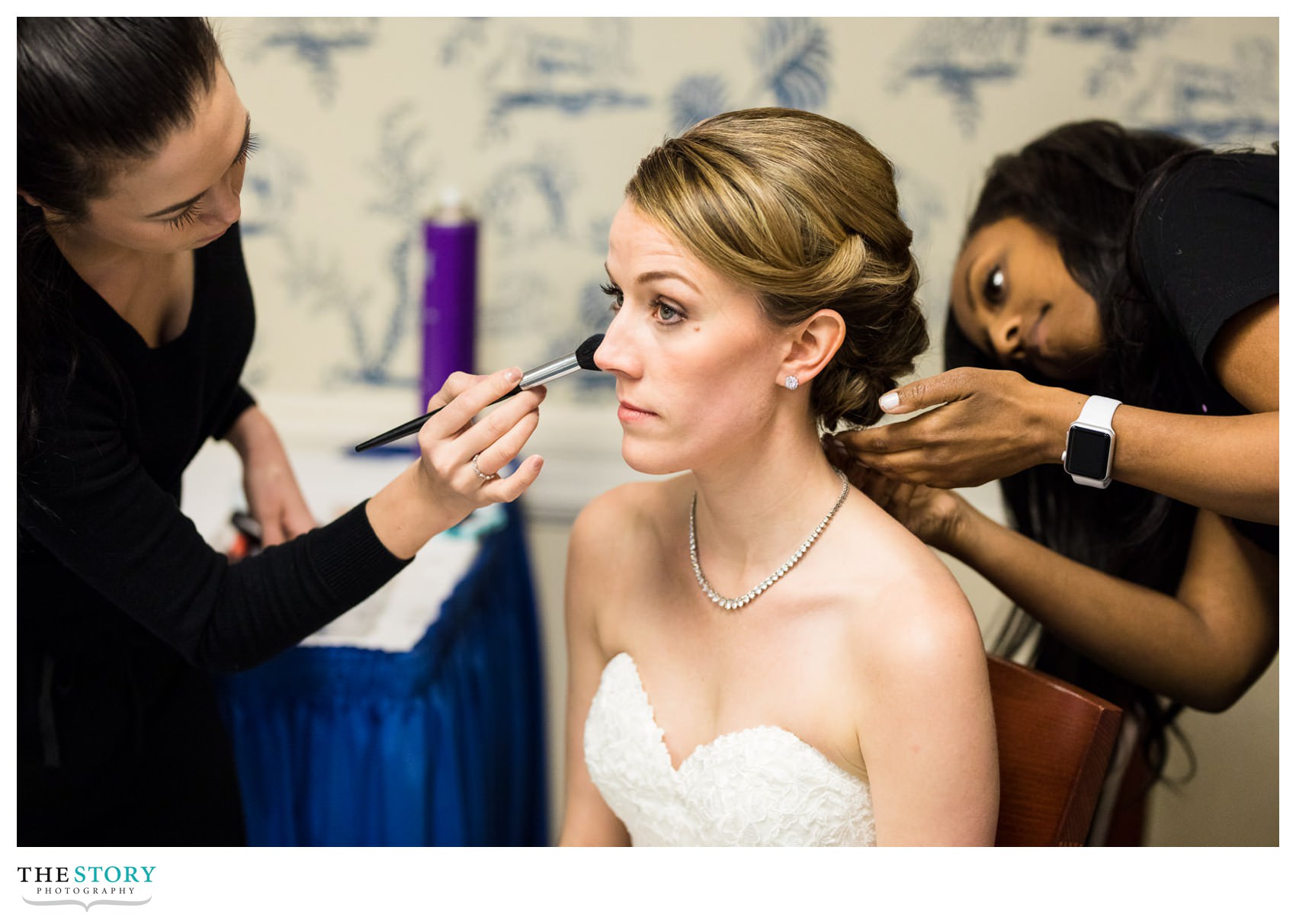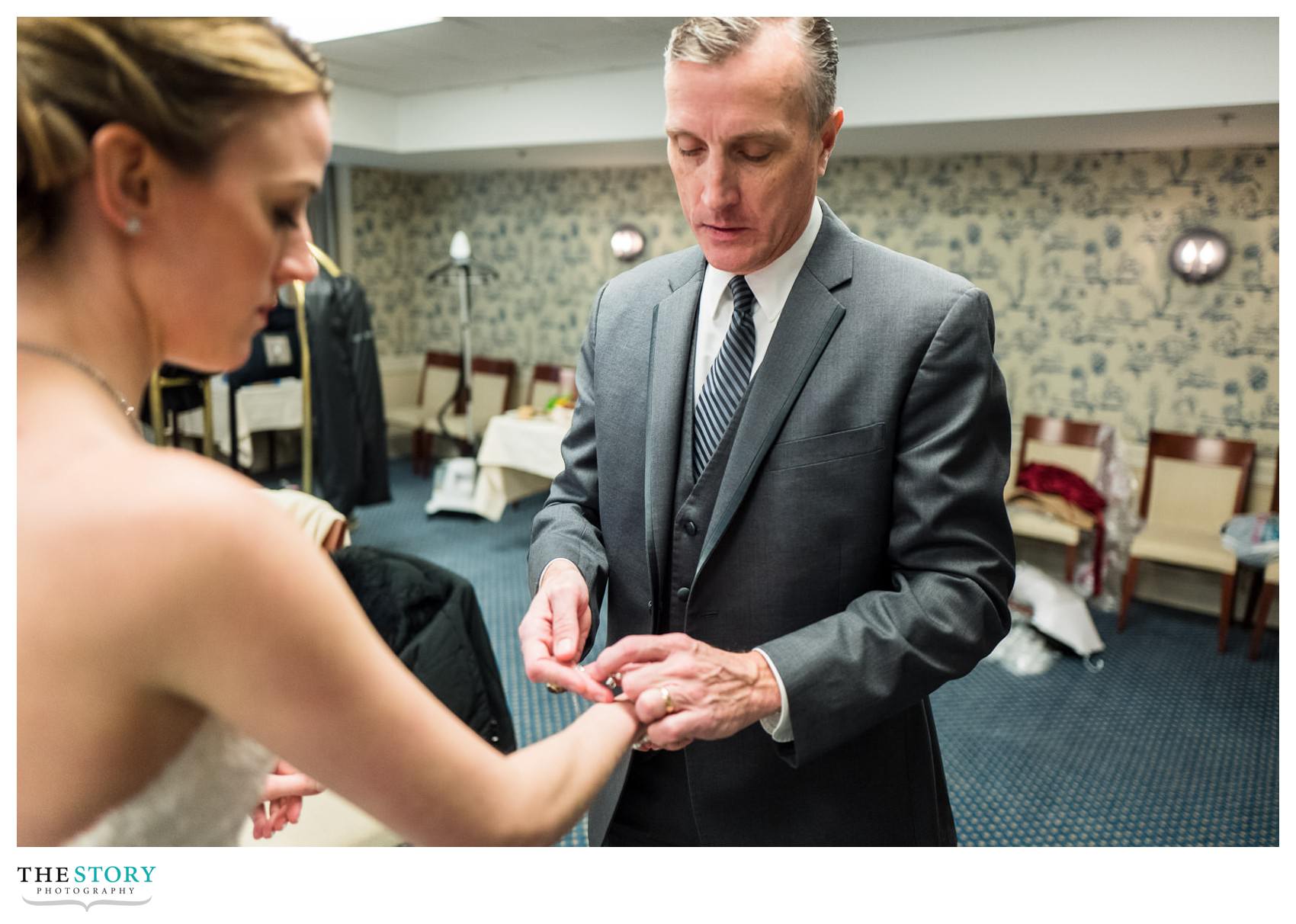 Then it was time for the ceremony.  Once everyone was ready, we made the short trip from The Otesaga to St. Mary's Church where friends and family had already gathered.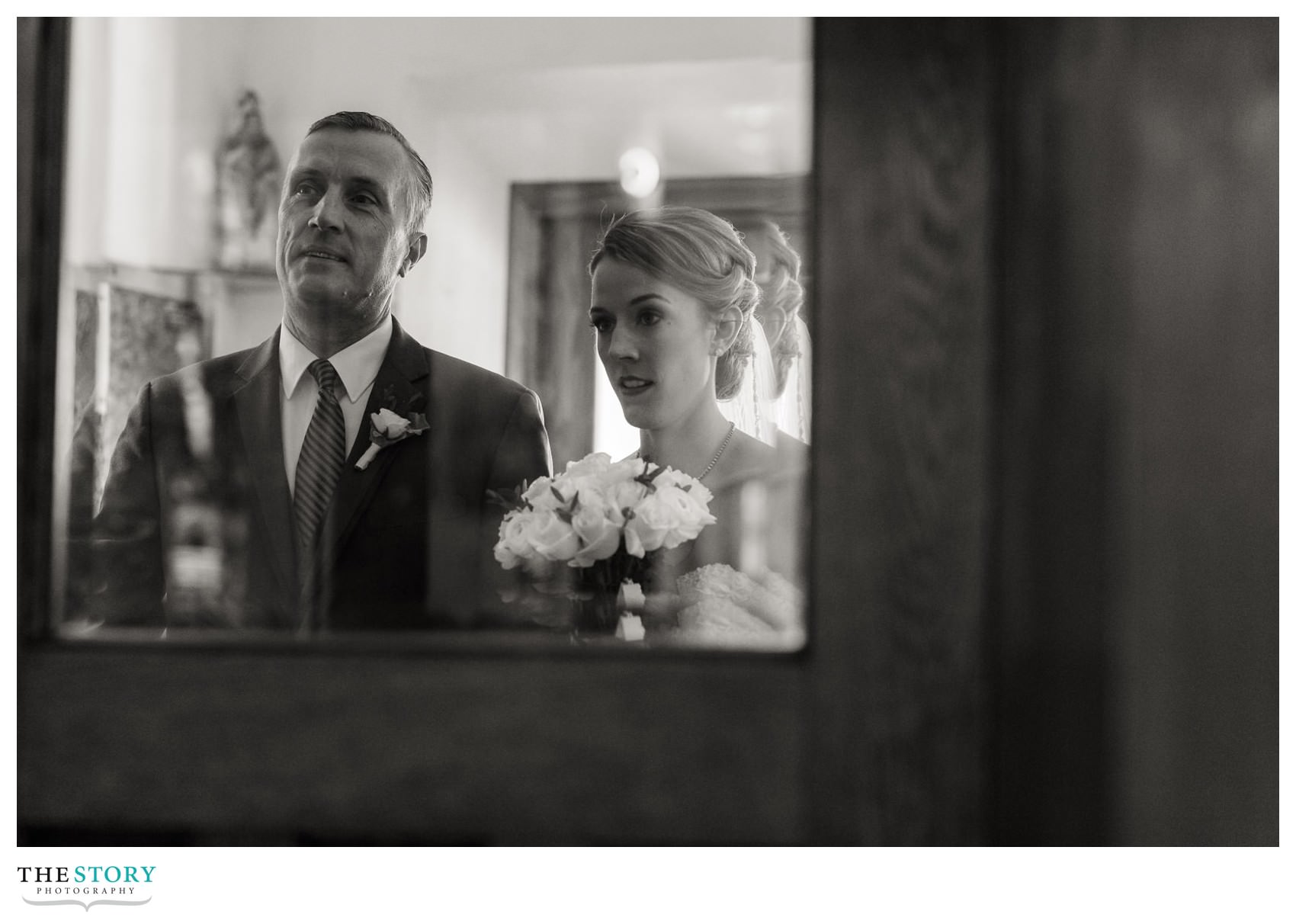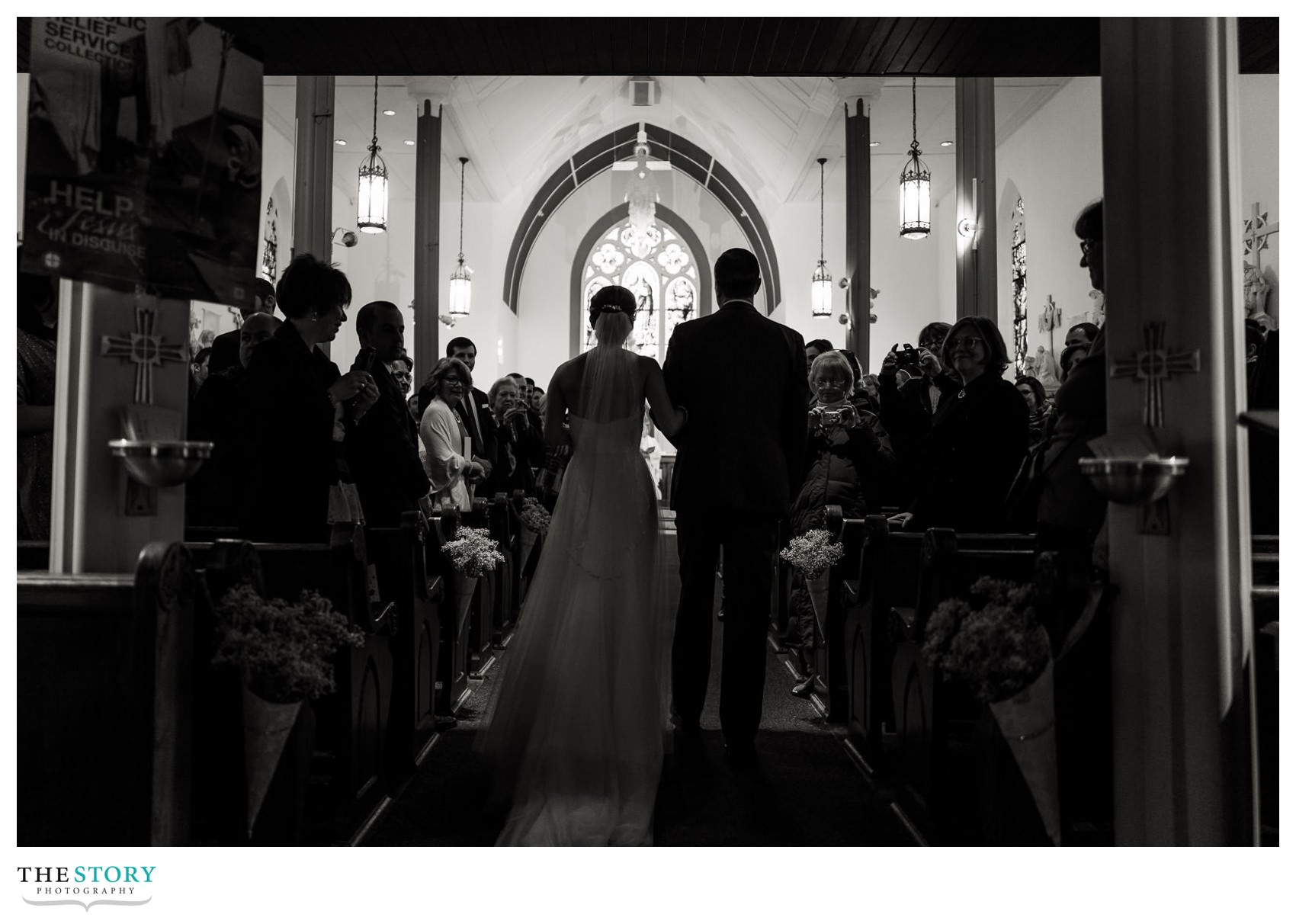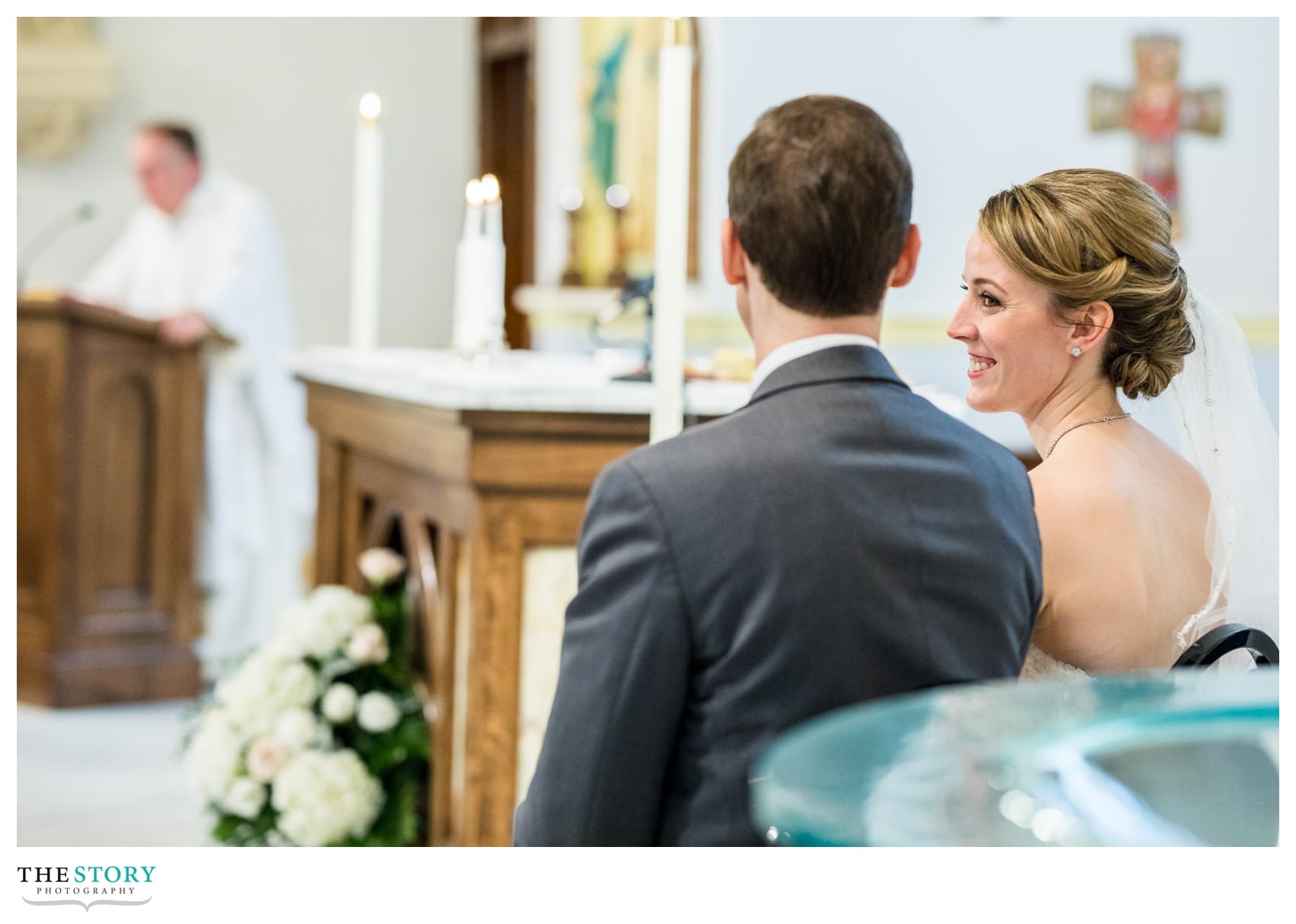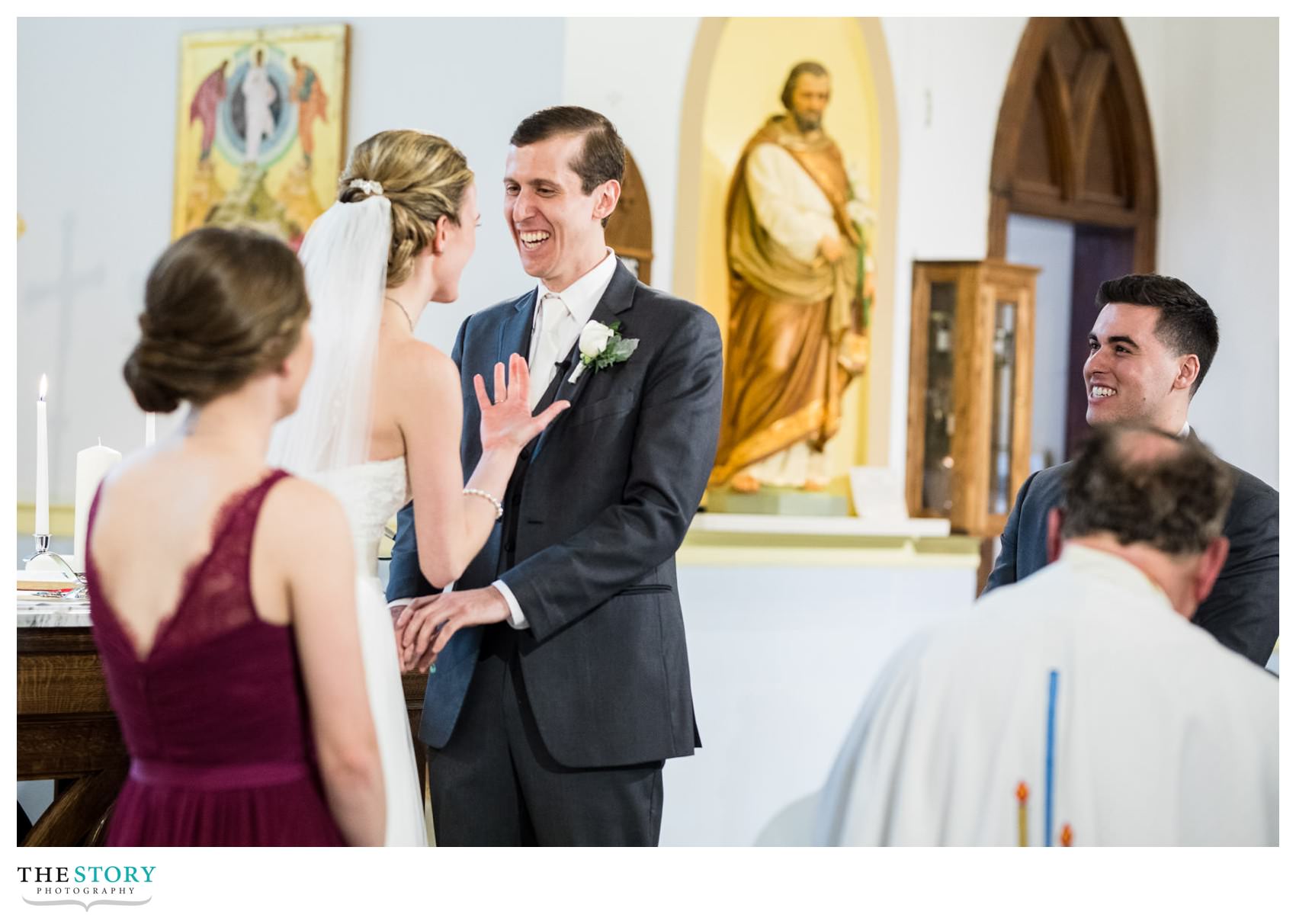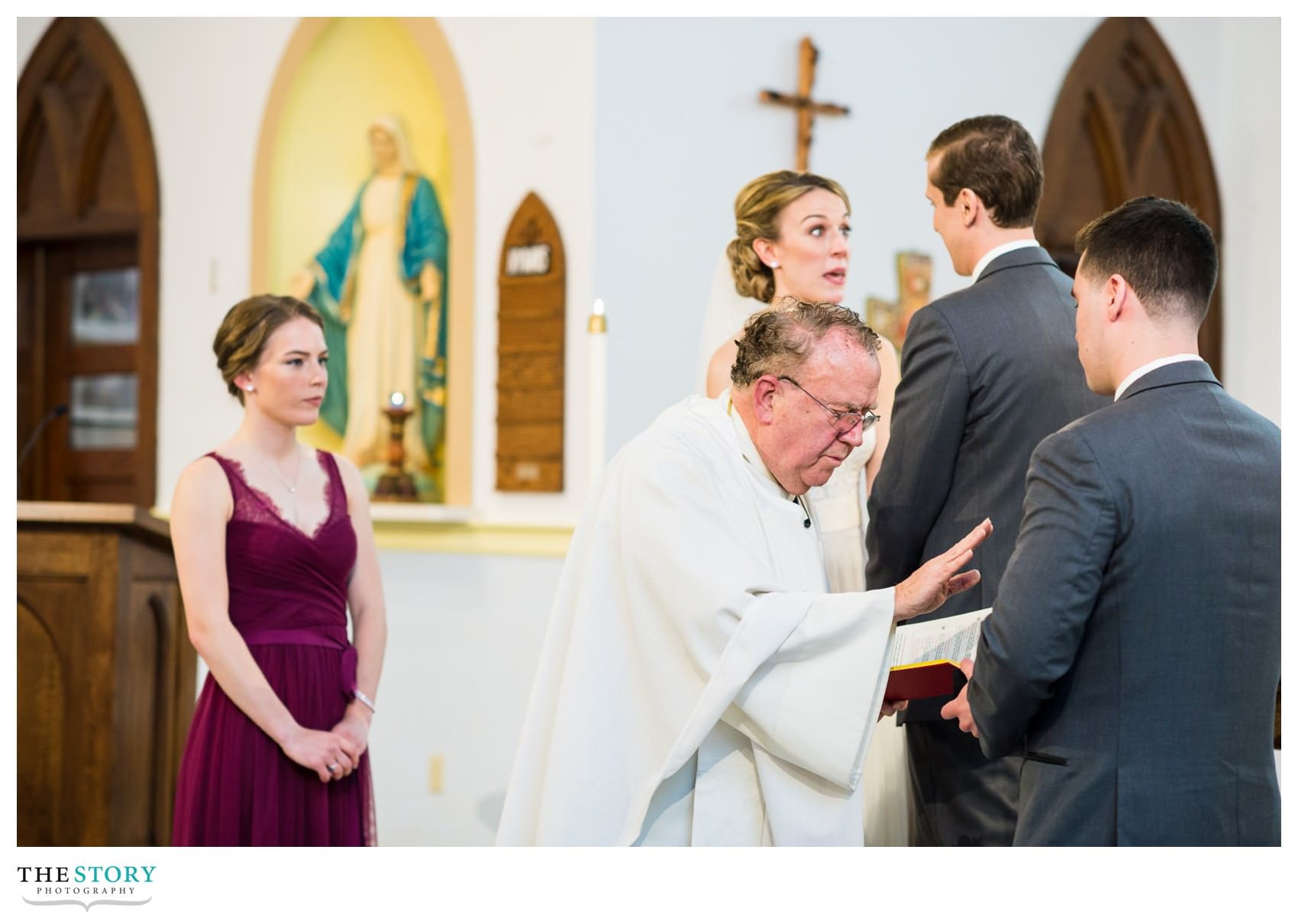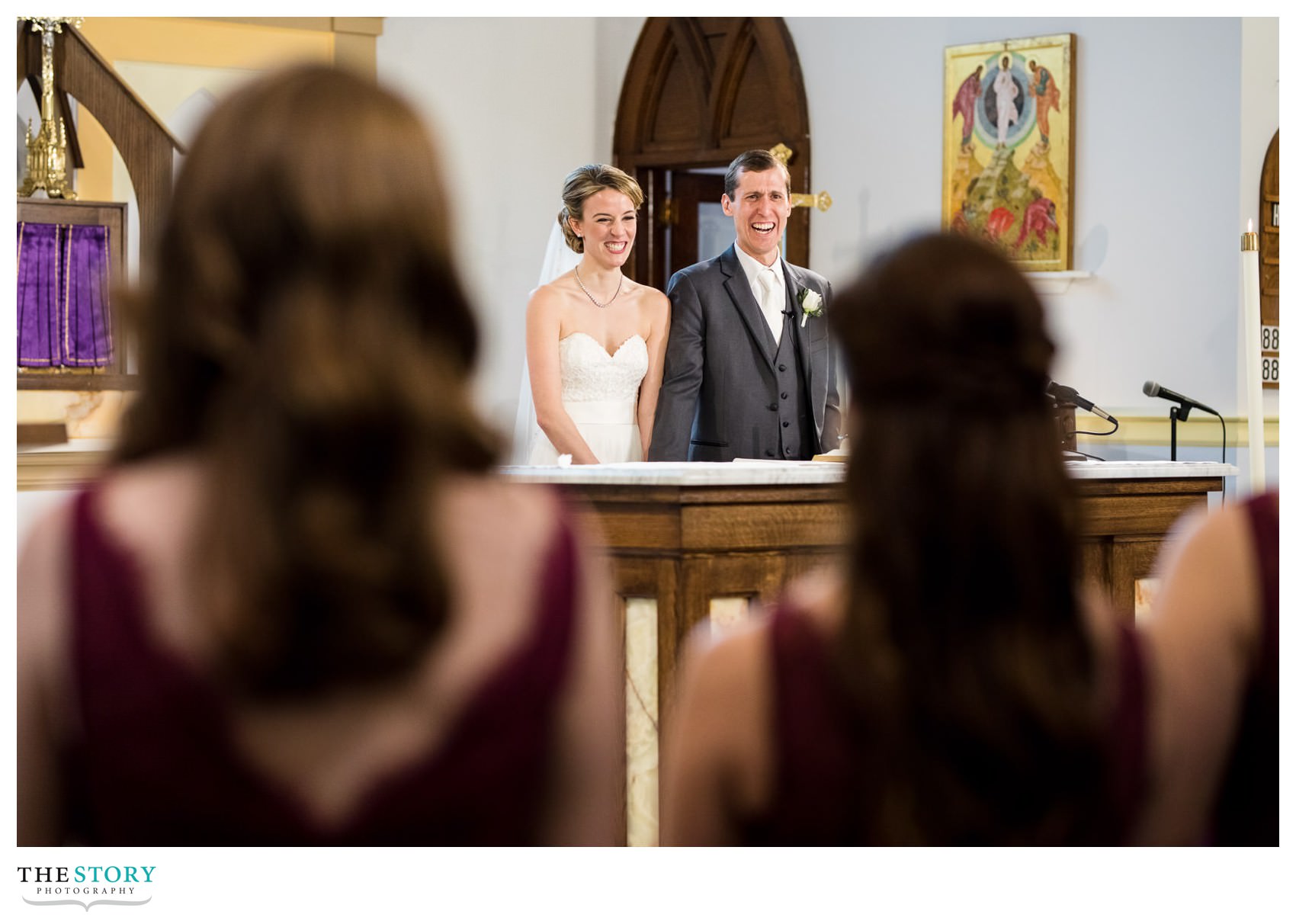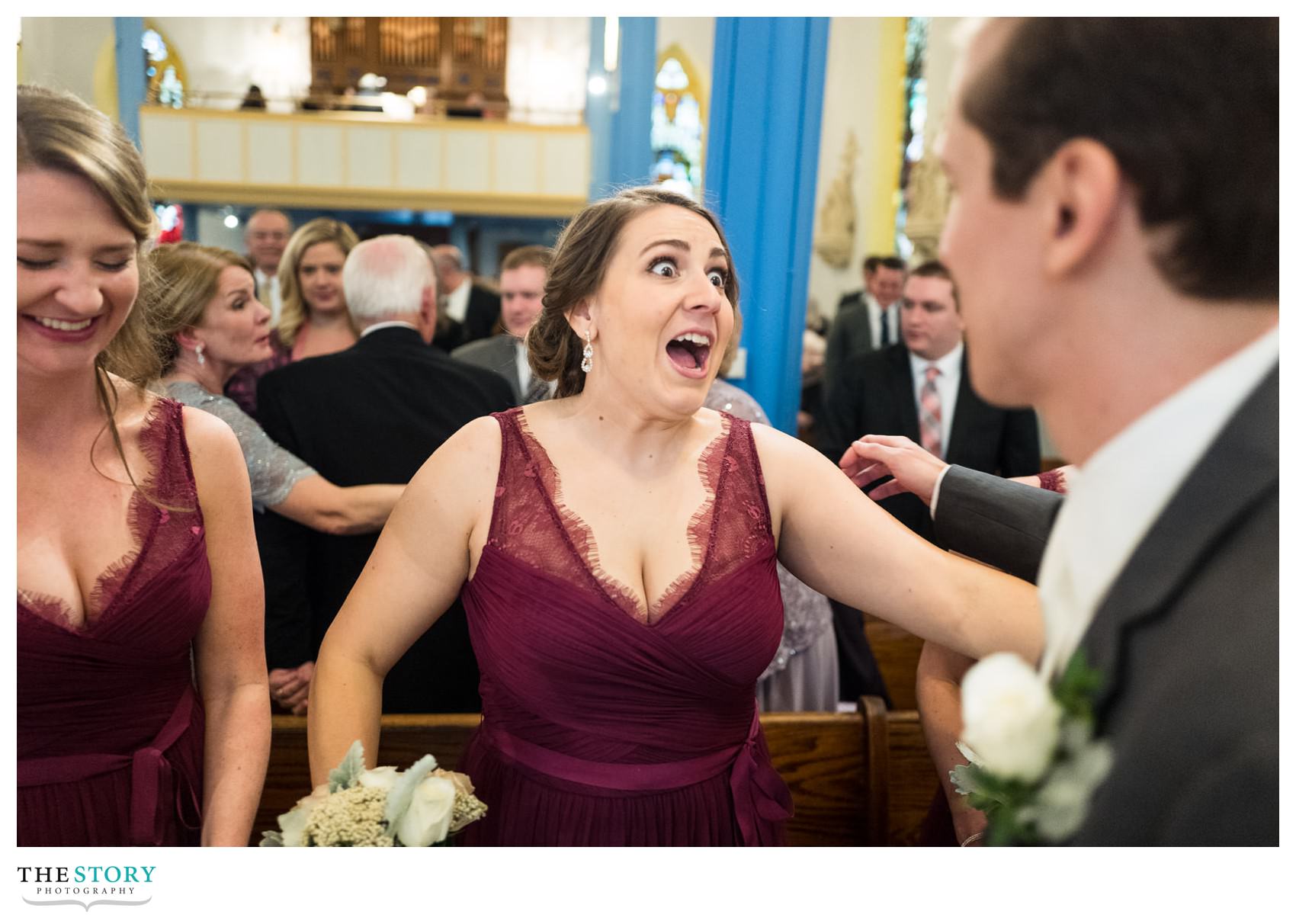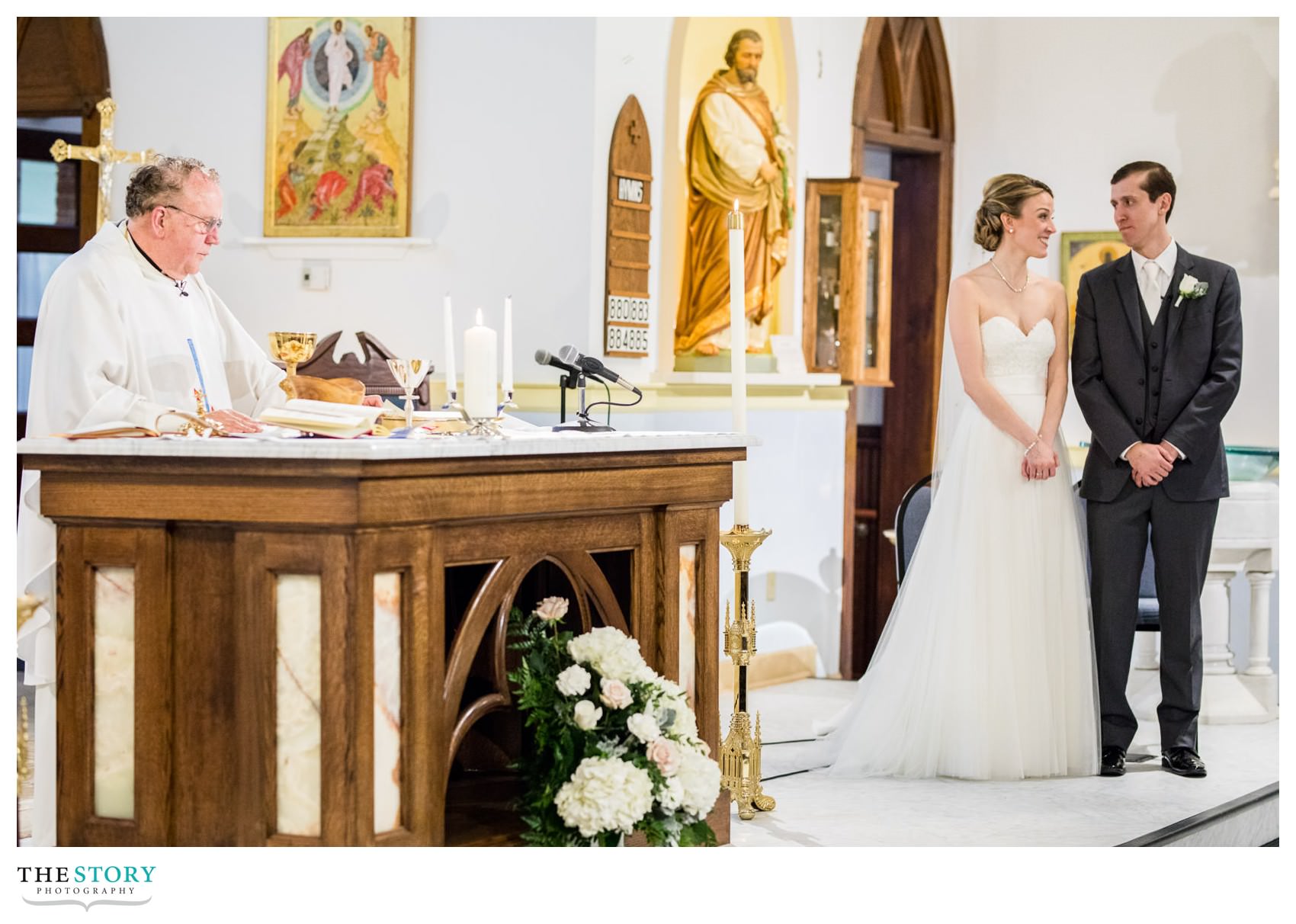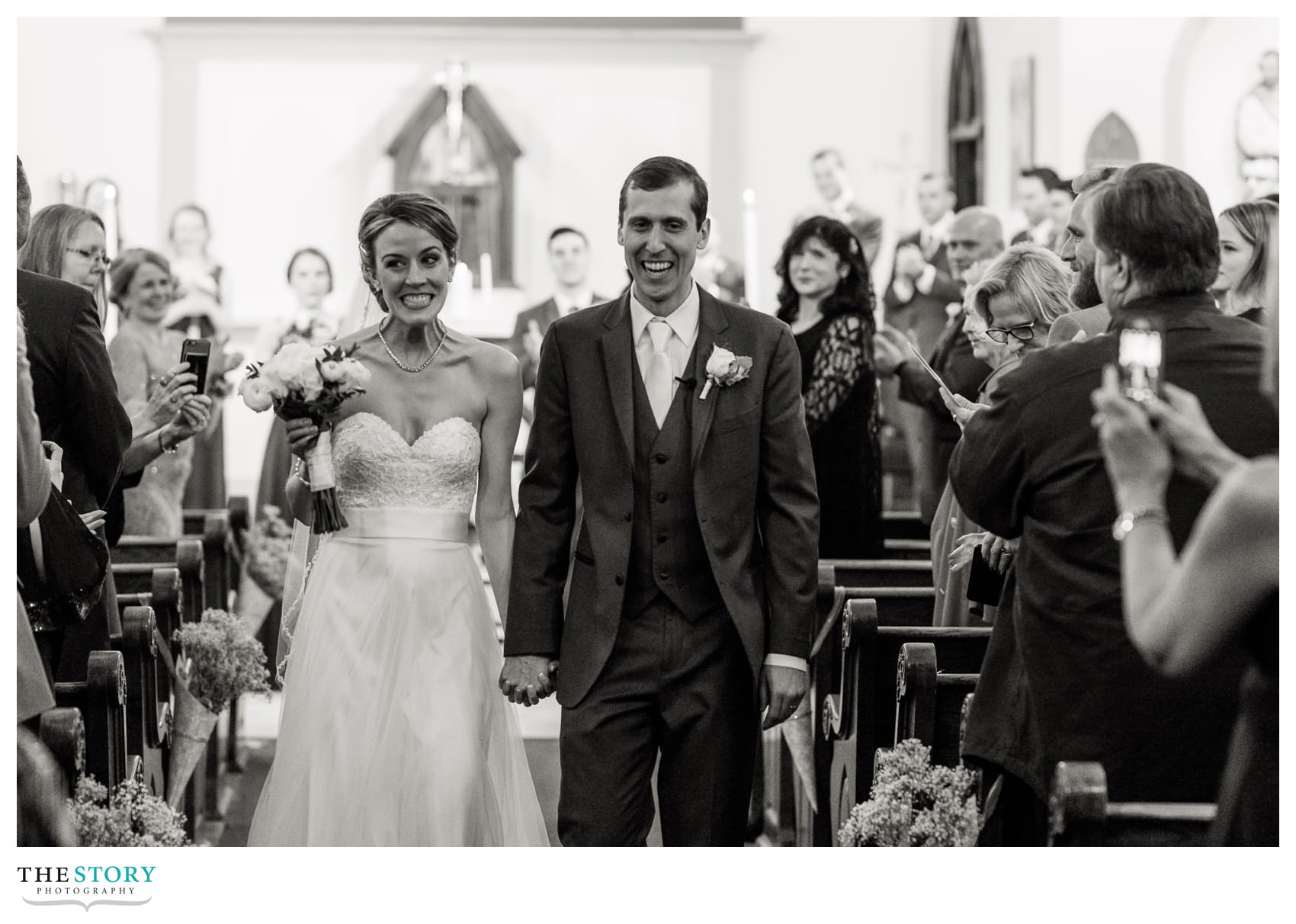 Seriously, you have to be smiling by now. You are, right?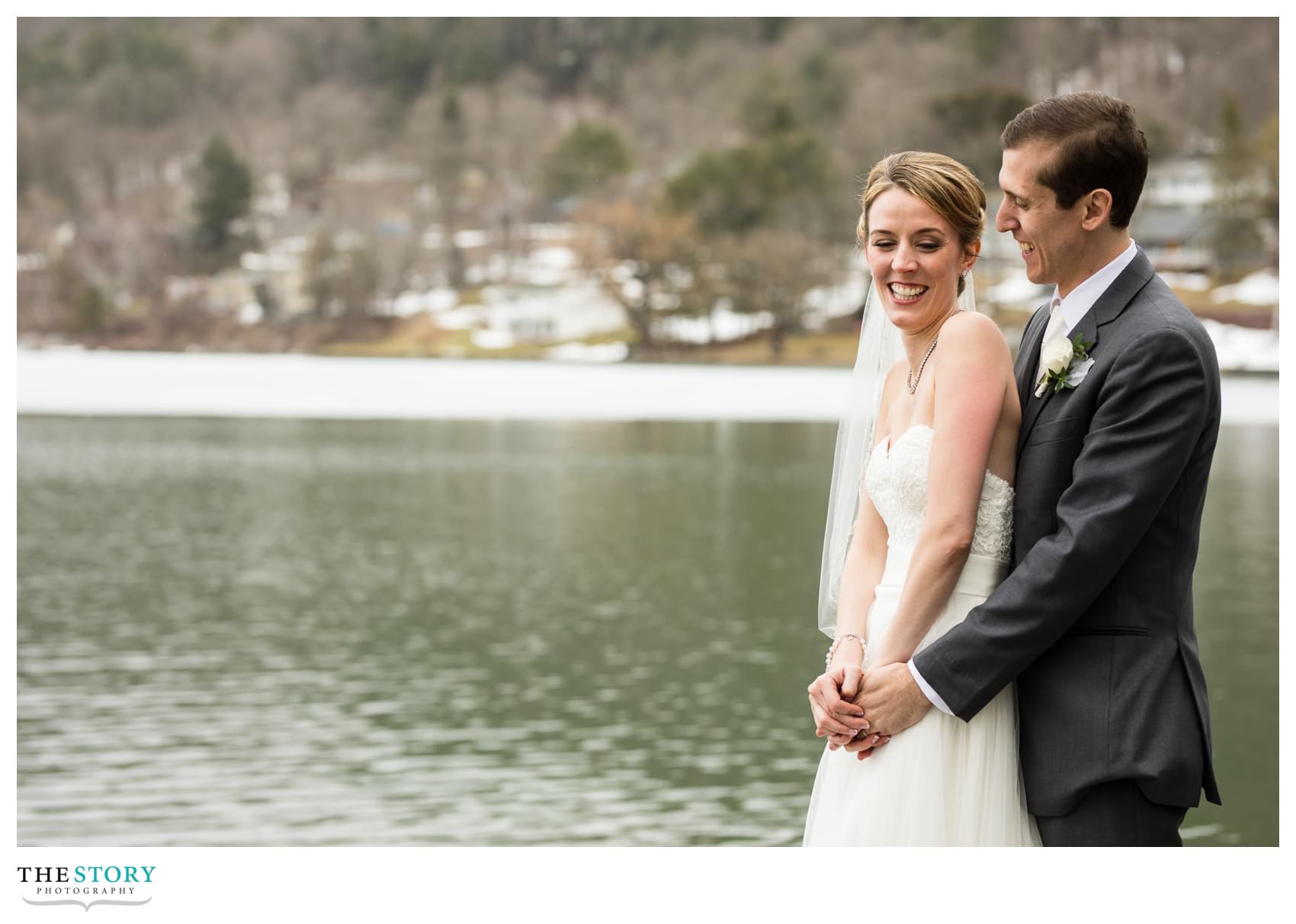 After the ceremony we headed to a tiny little park that sits where the Susquehanna River meets Otsego Lake.  This point used to be used by Native American chiefs as a meeting point and is named Council Rock Park because of this history.  Council Rock Park also happens to be the place where Ryan first told Siobhan that he loved her.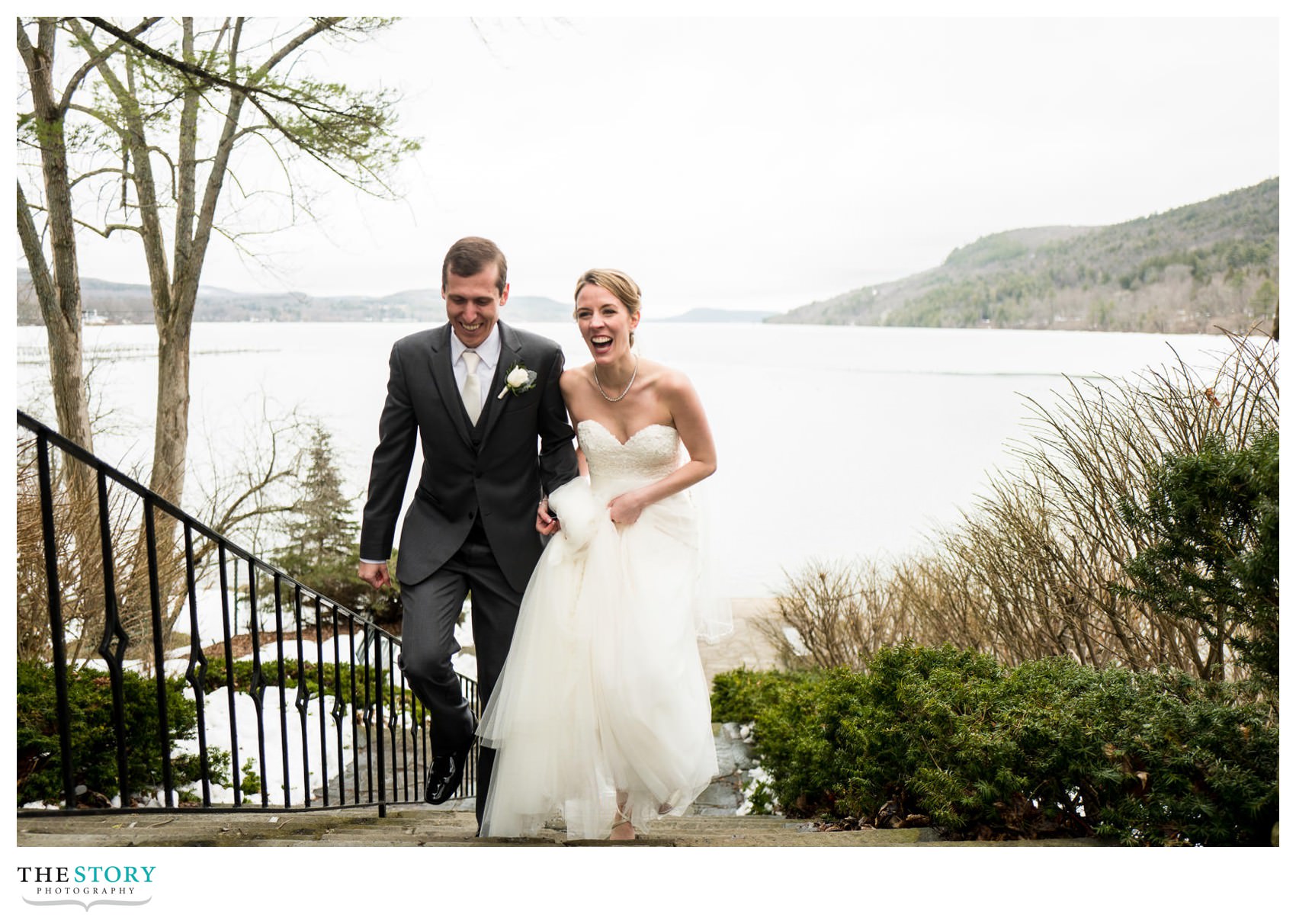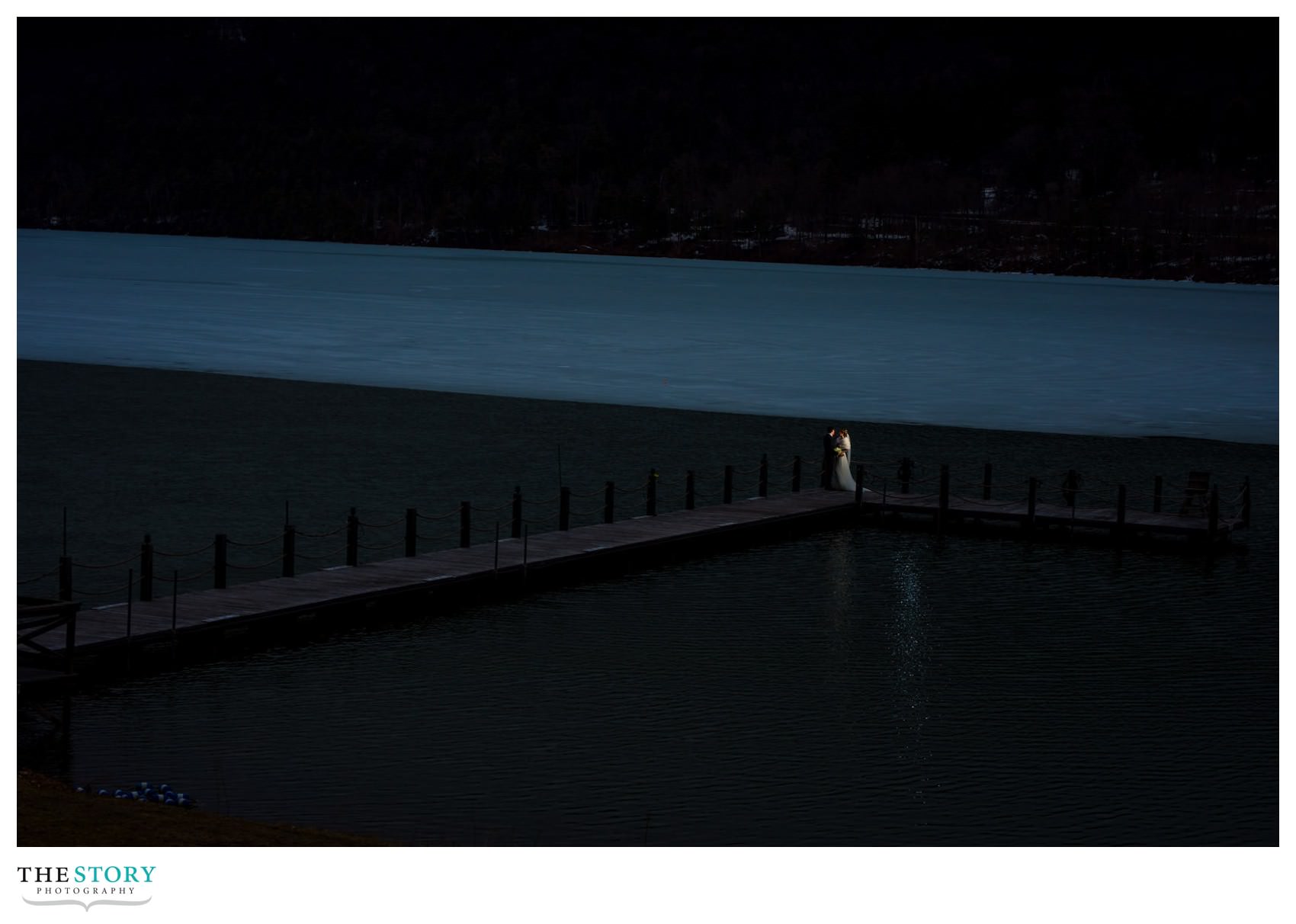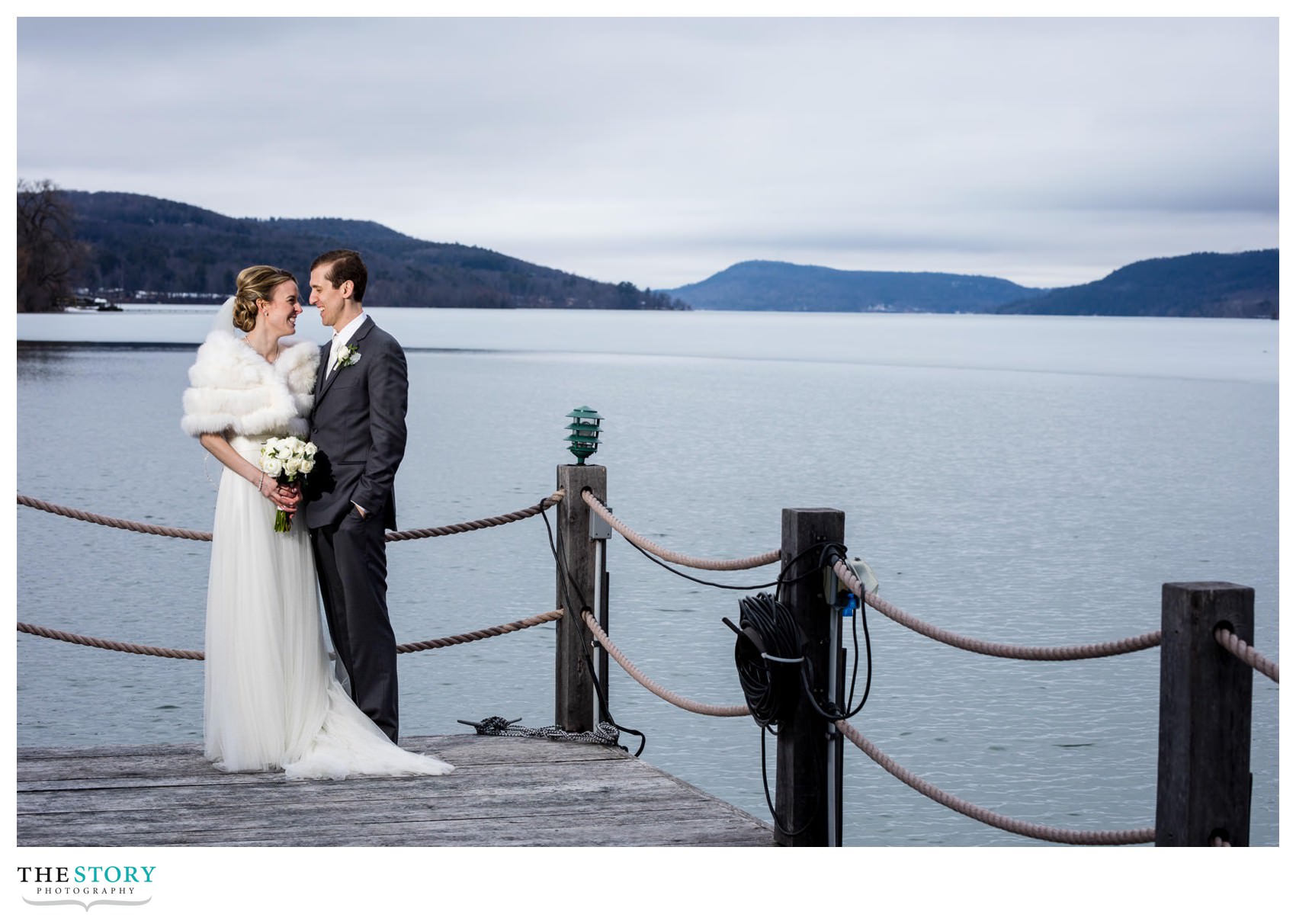 Flowers by: Peony Design Studio of Poughkeepsie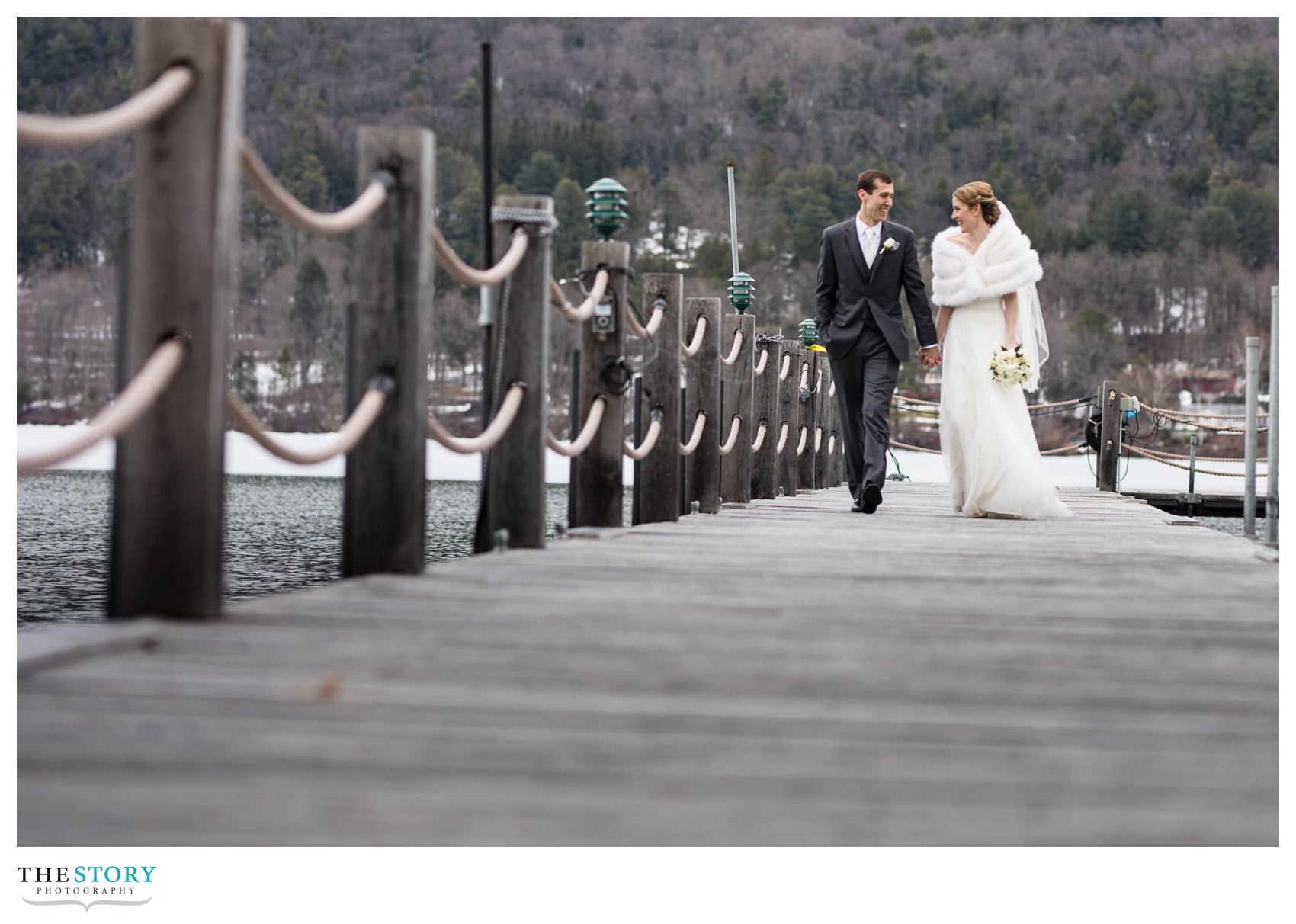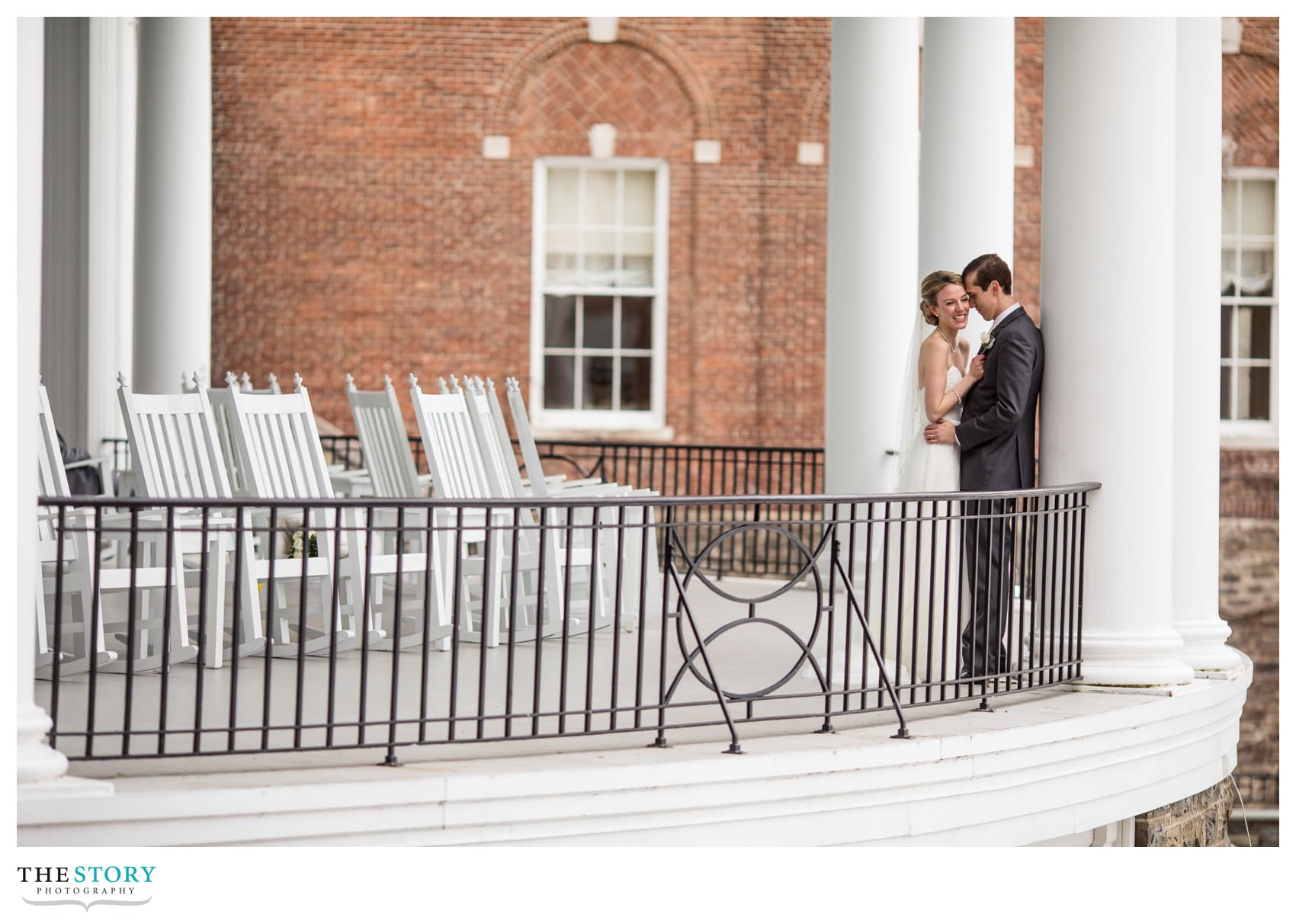 Now, it's time for the party to start and a party it definitely was!  There haven't been many other times where it was as difficult for me to move around a dance floor because there were simply so many people enjoying the night to the fullest! Siobhan & Ryan brought the NY/NJ band Daddy Pop in to make sure that everyone had an amazing party time.  Daddy Pop performed that job perfectly.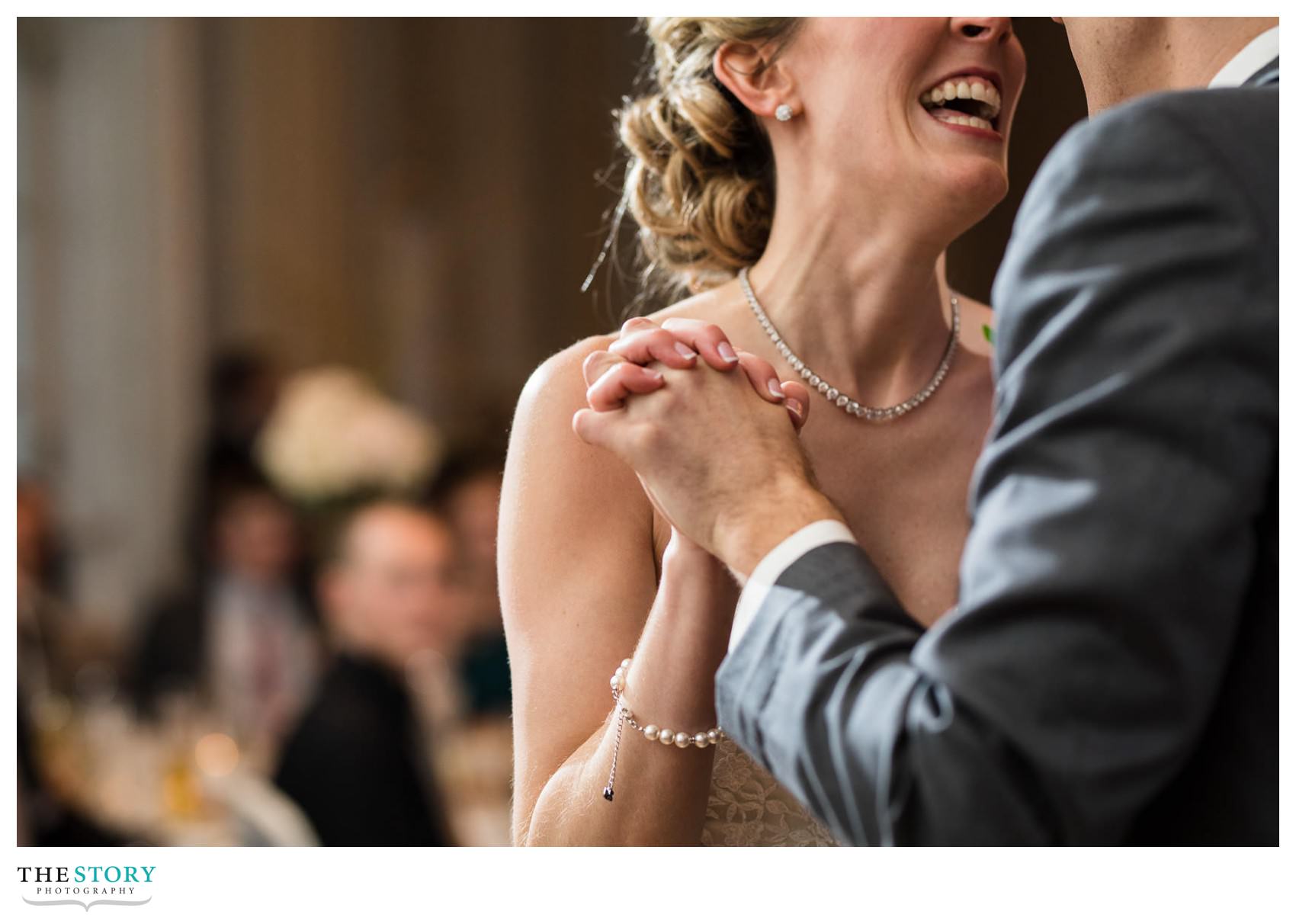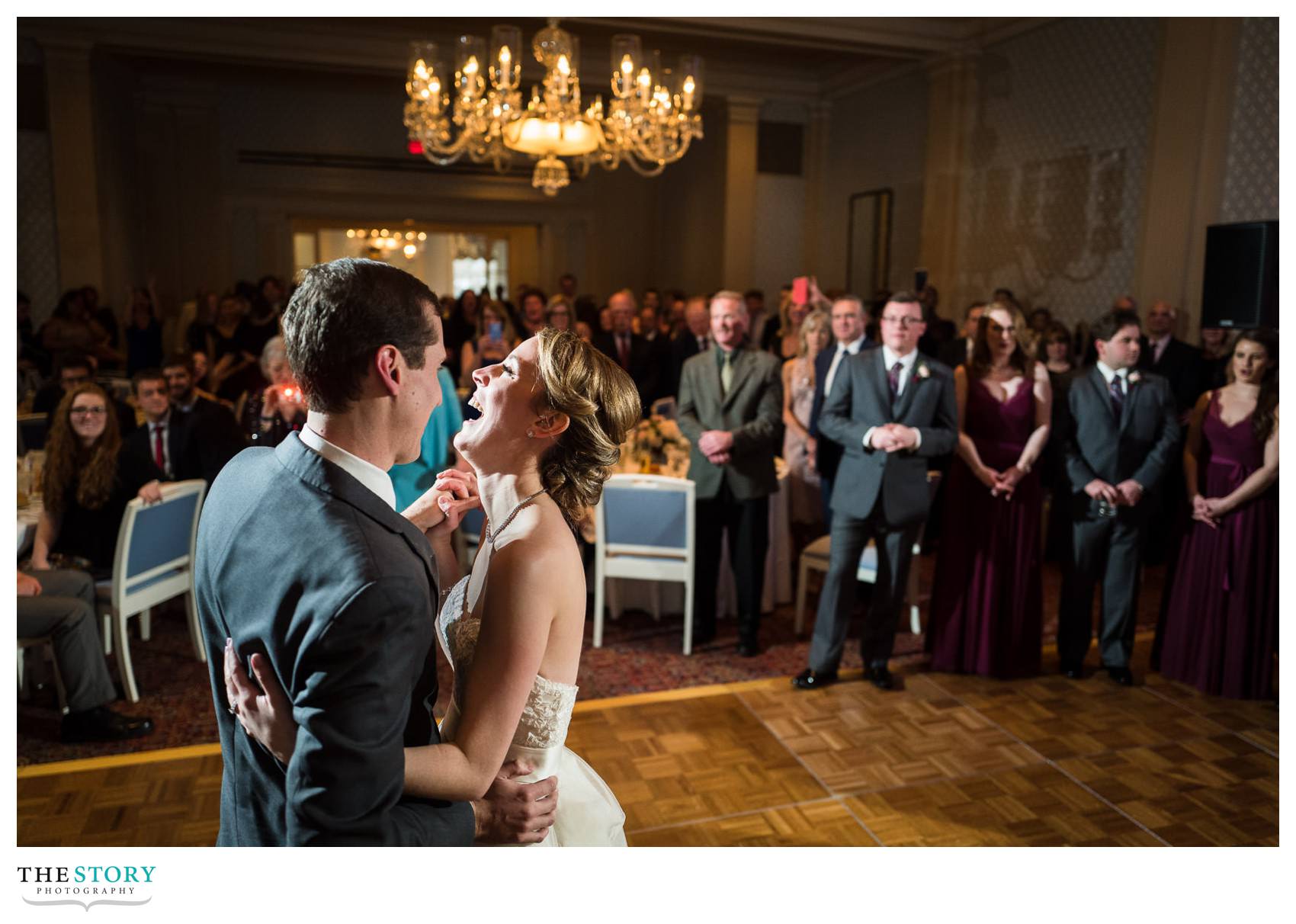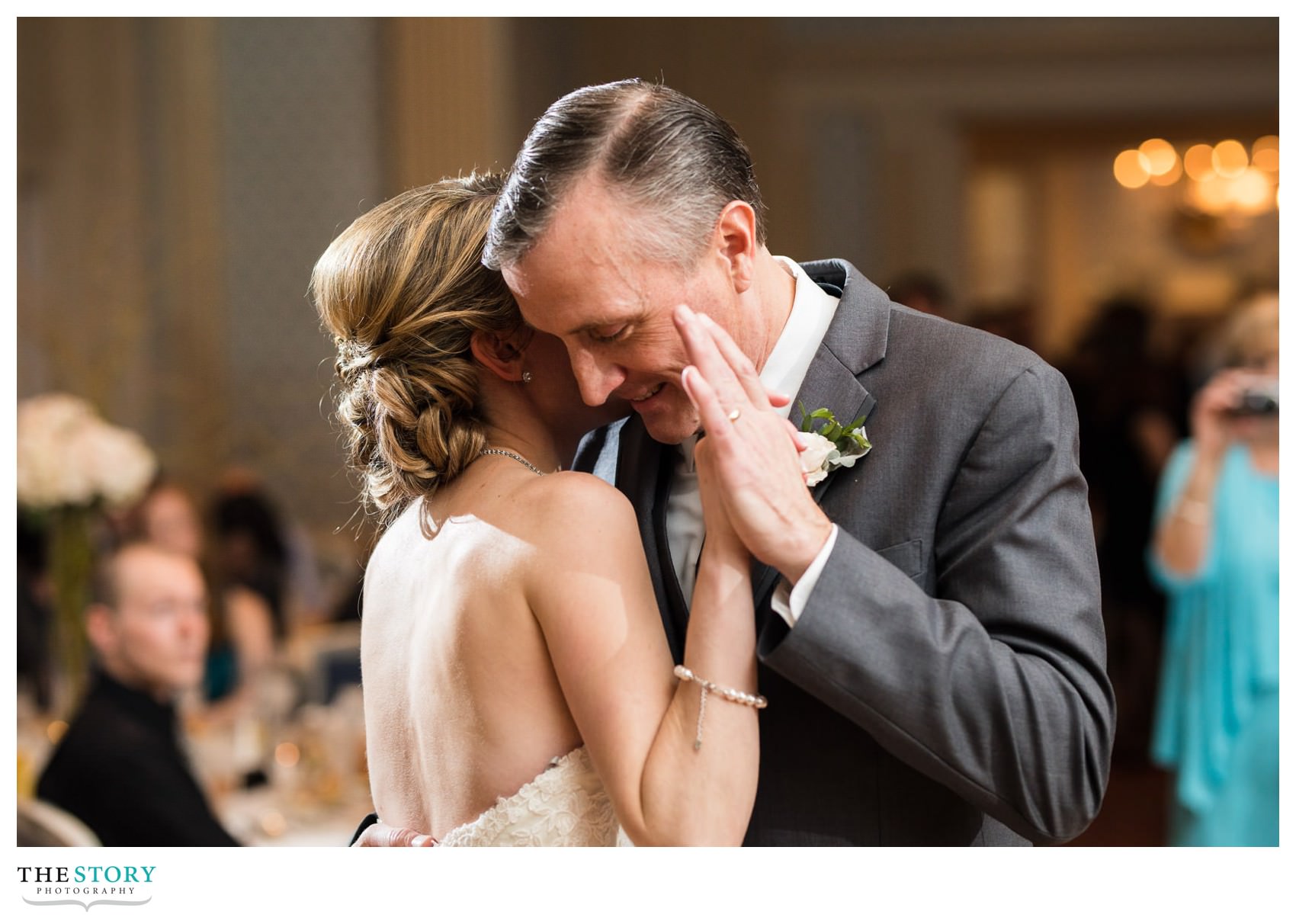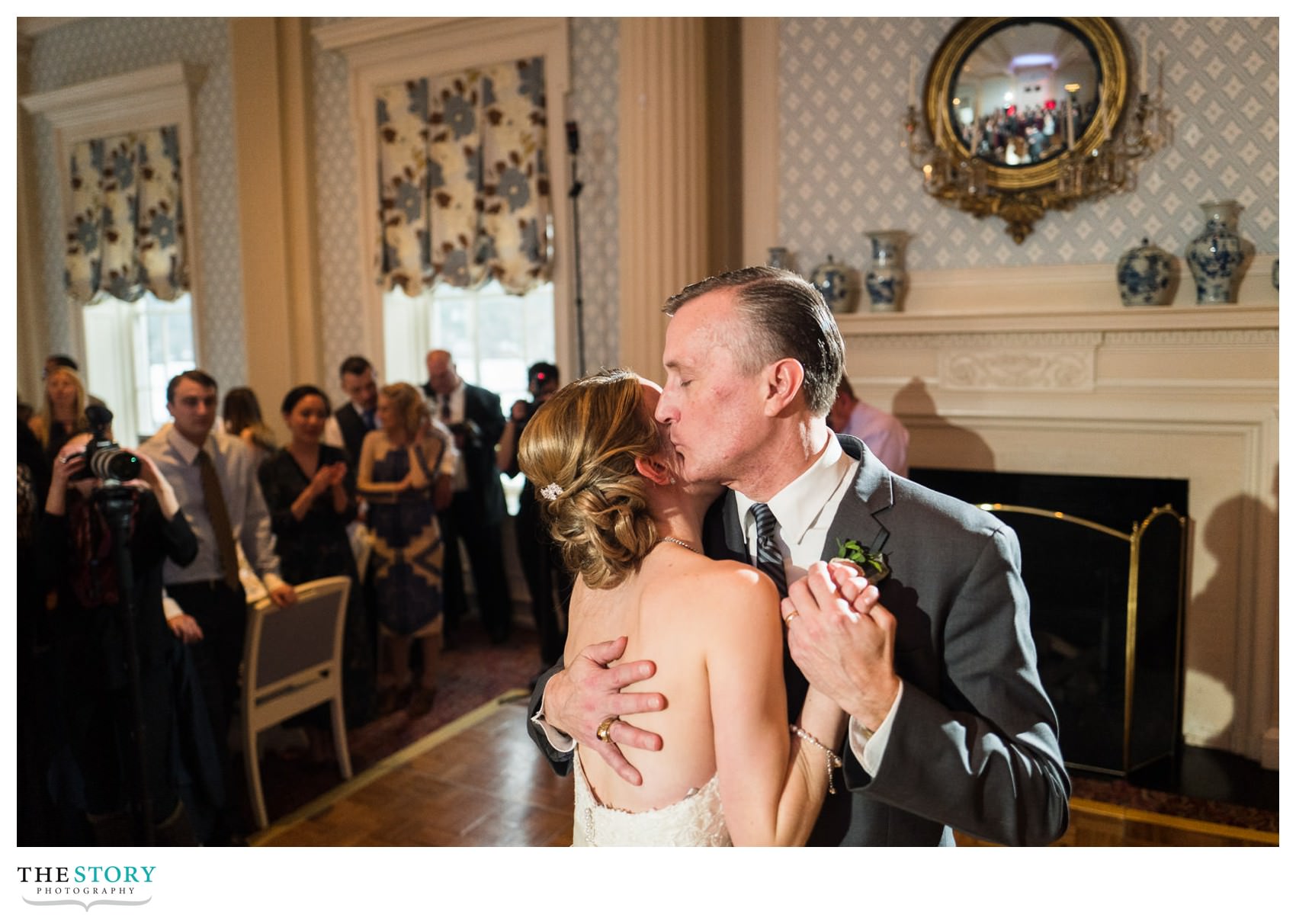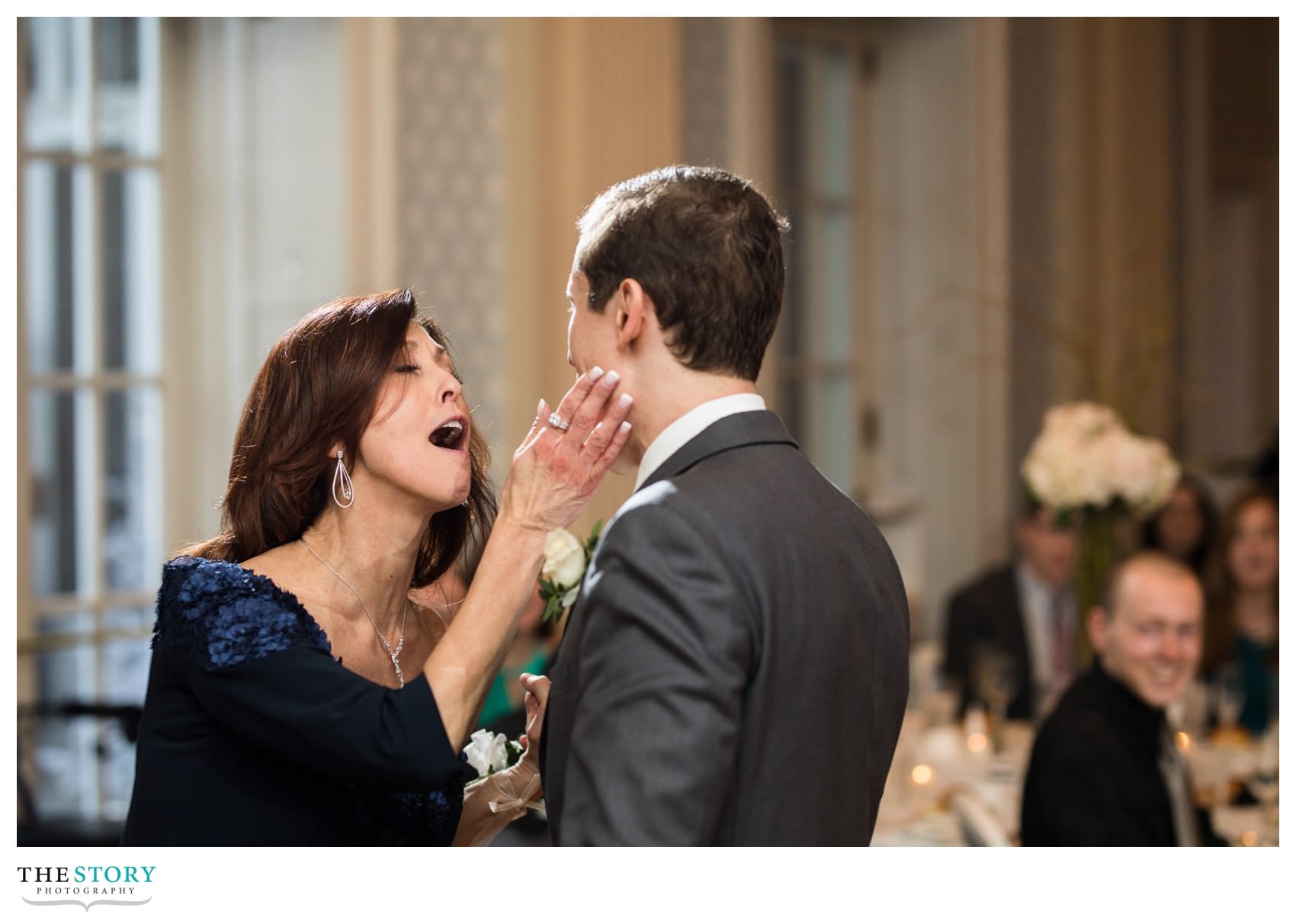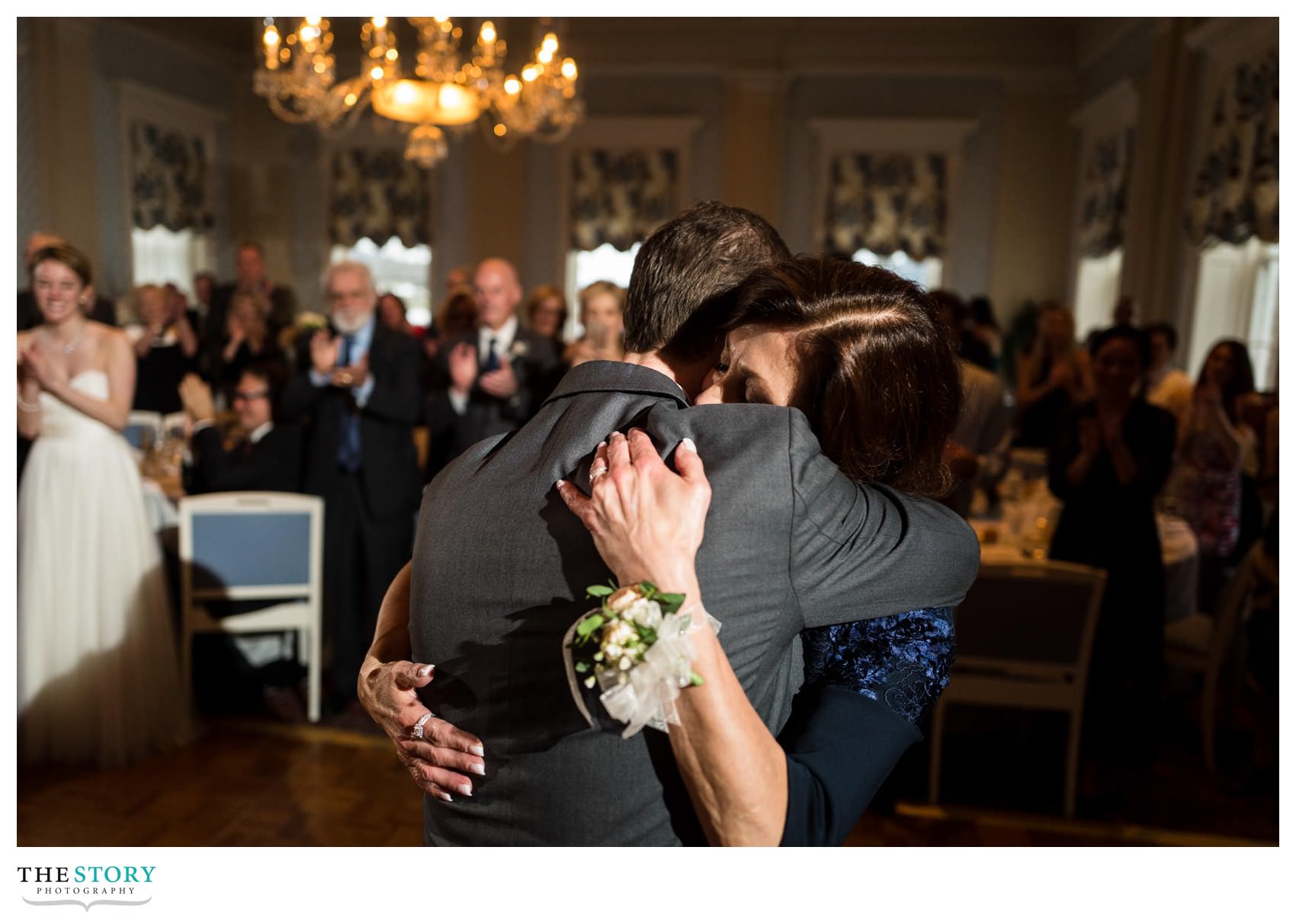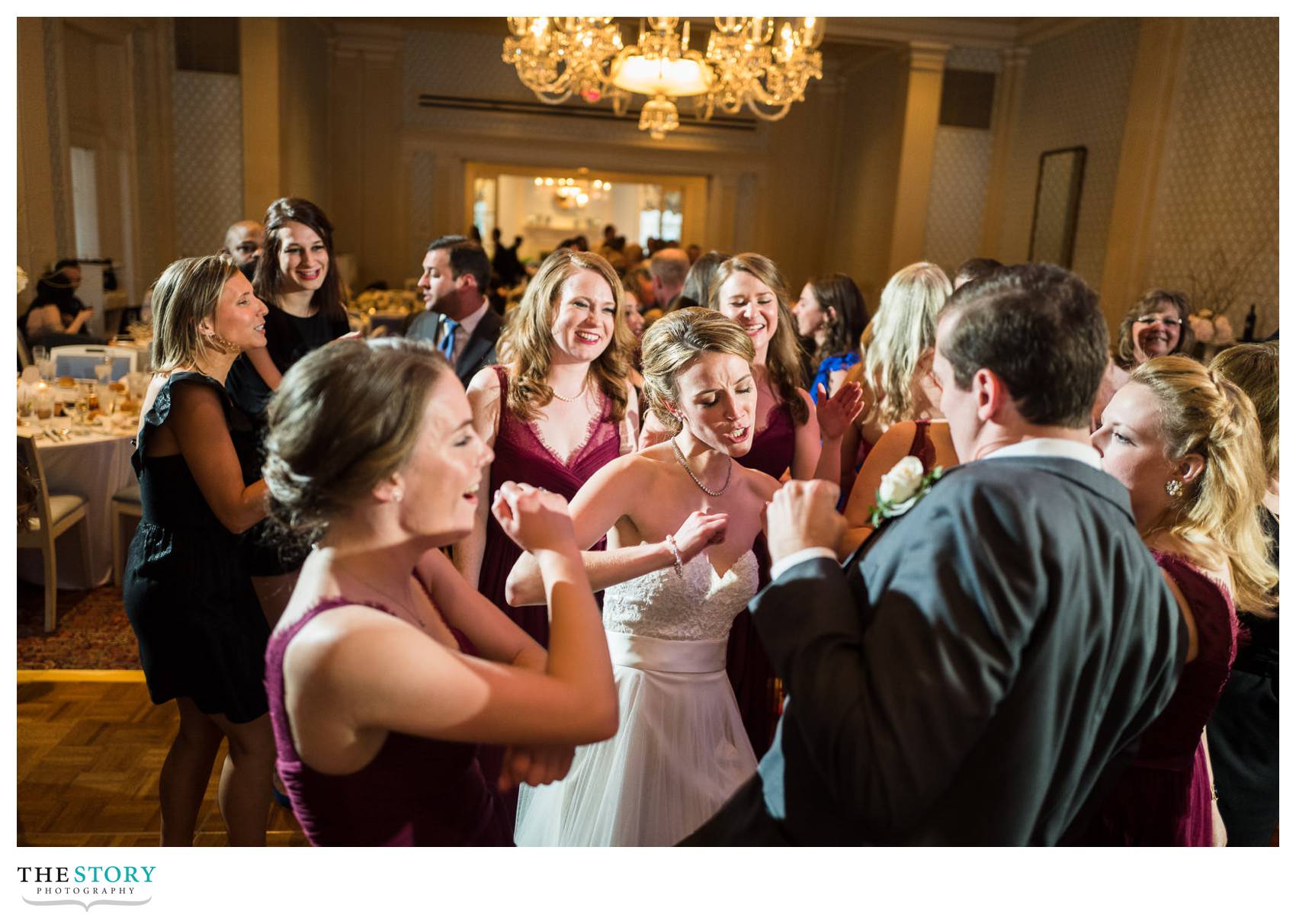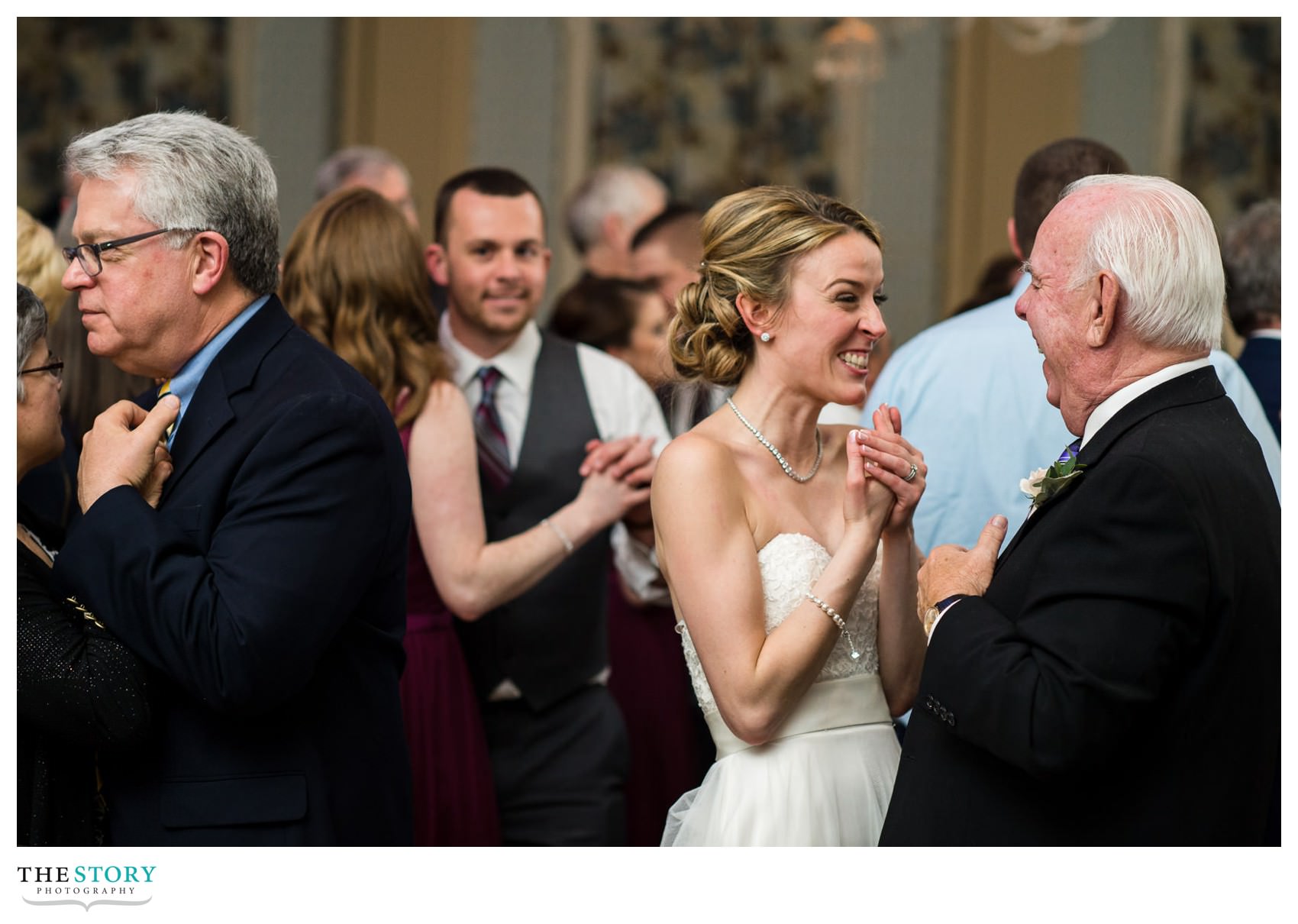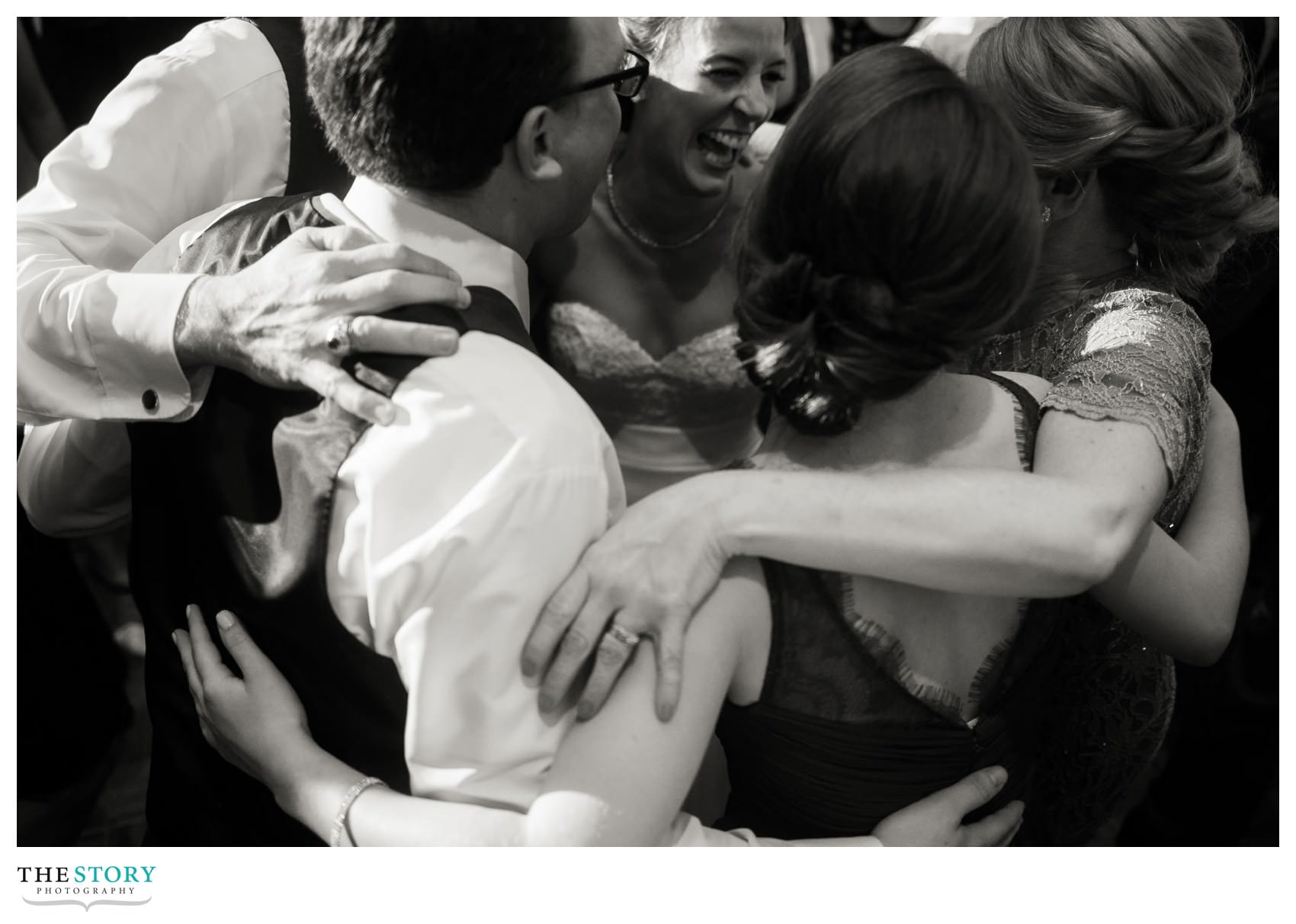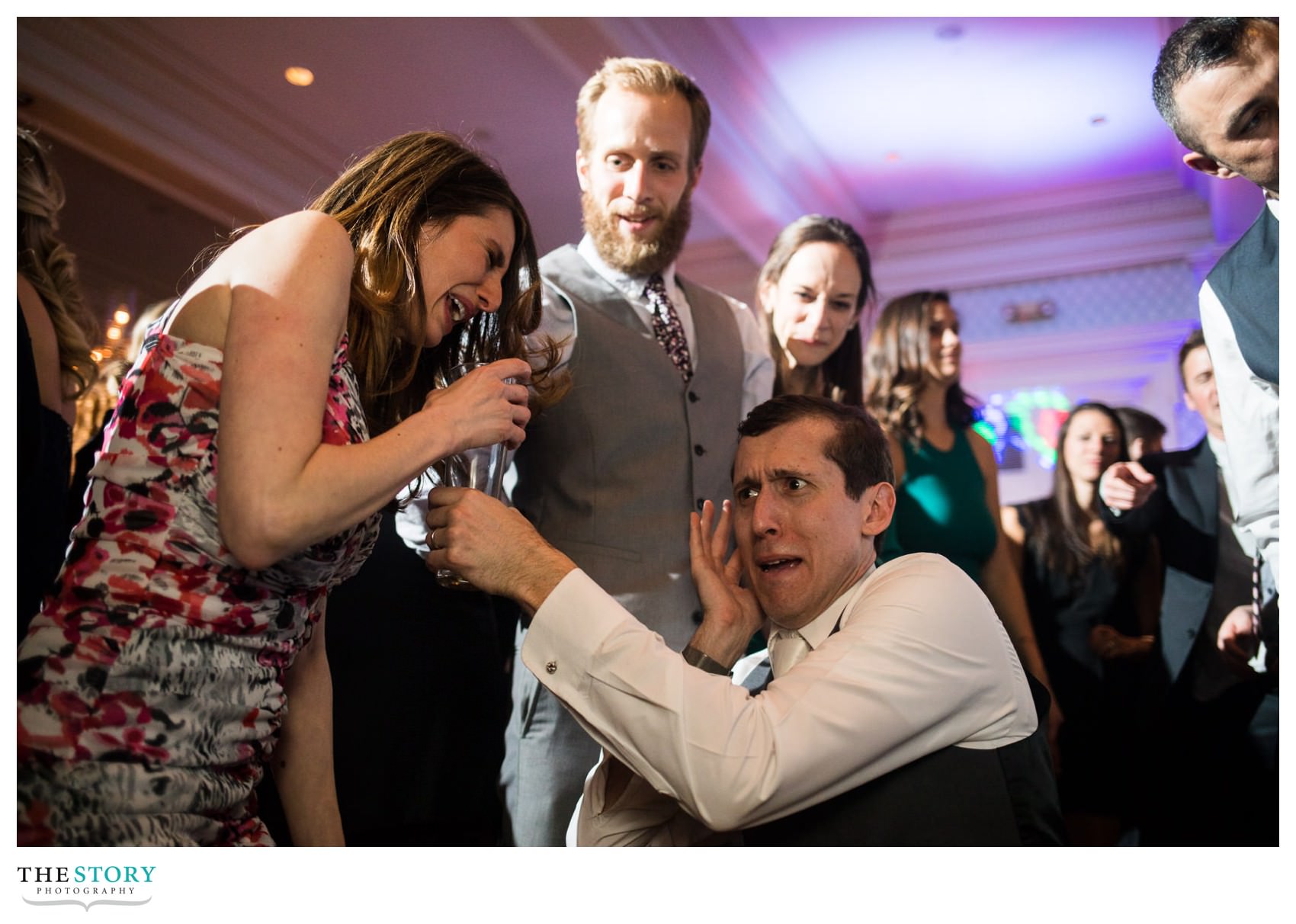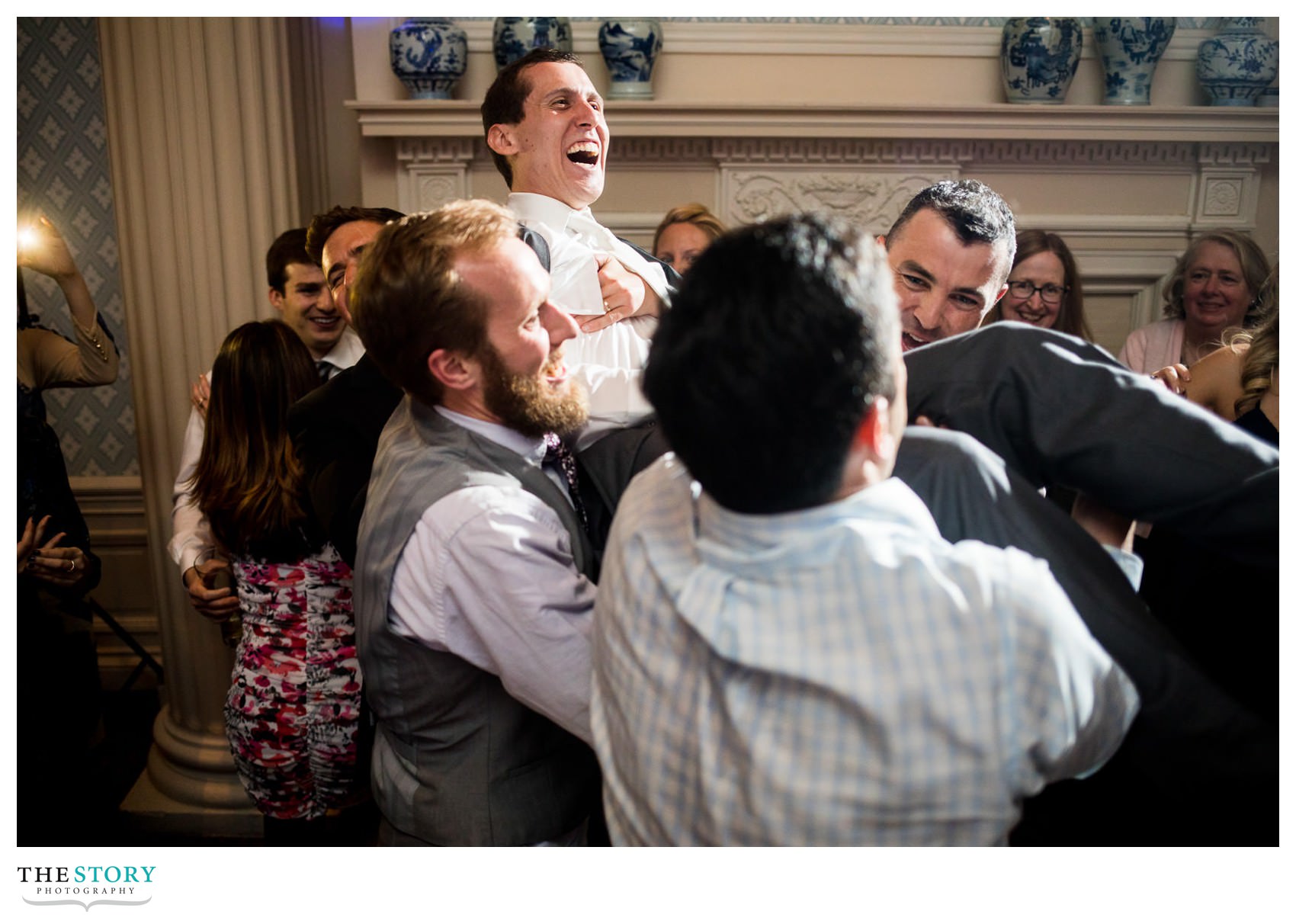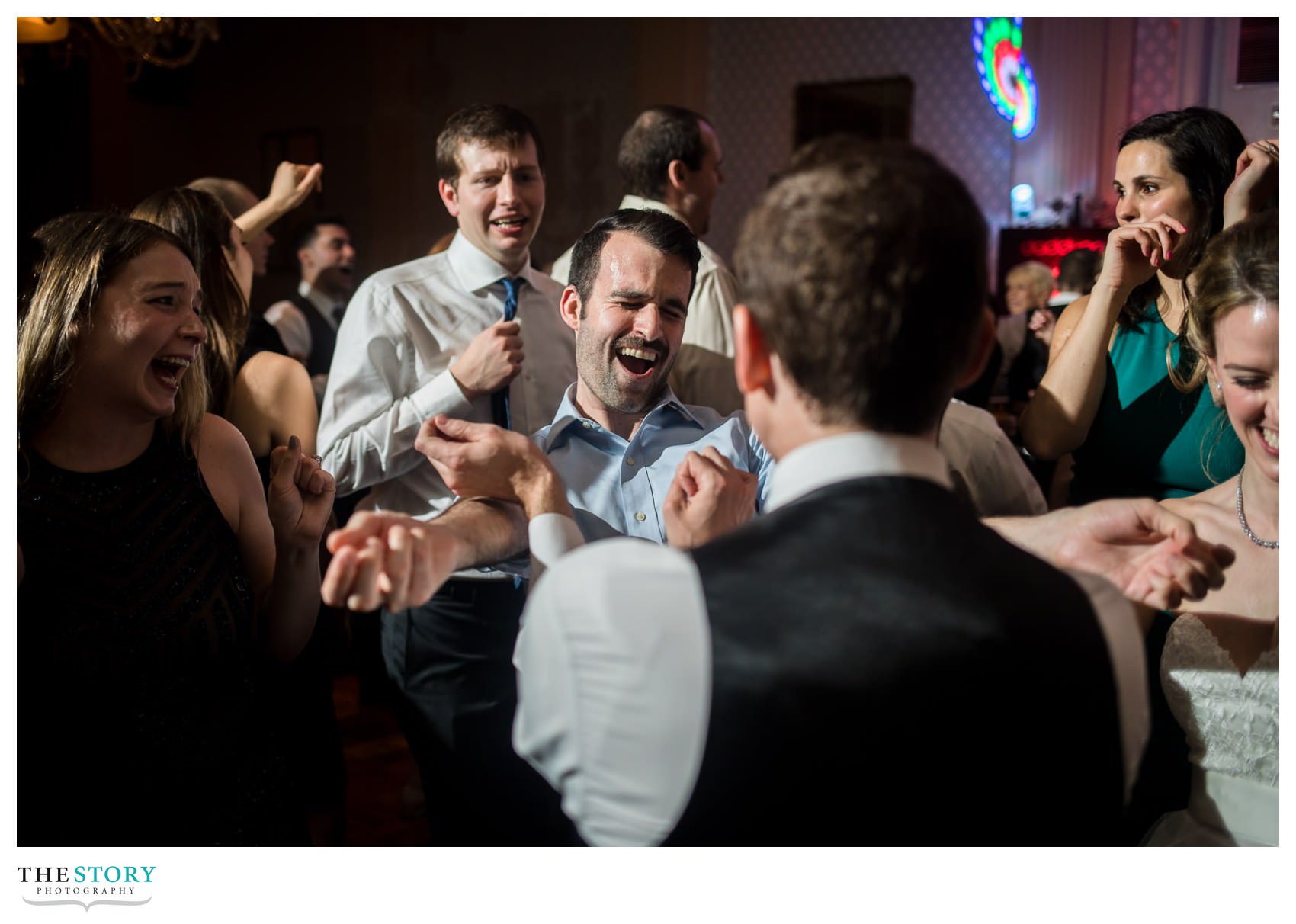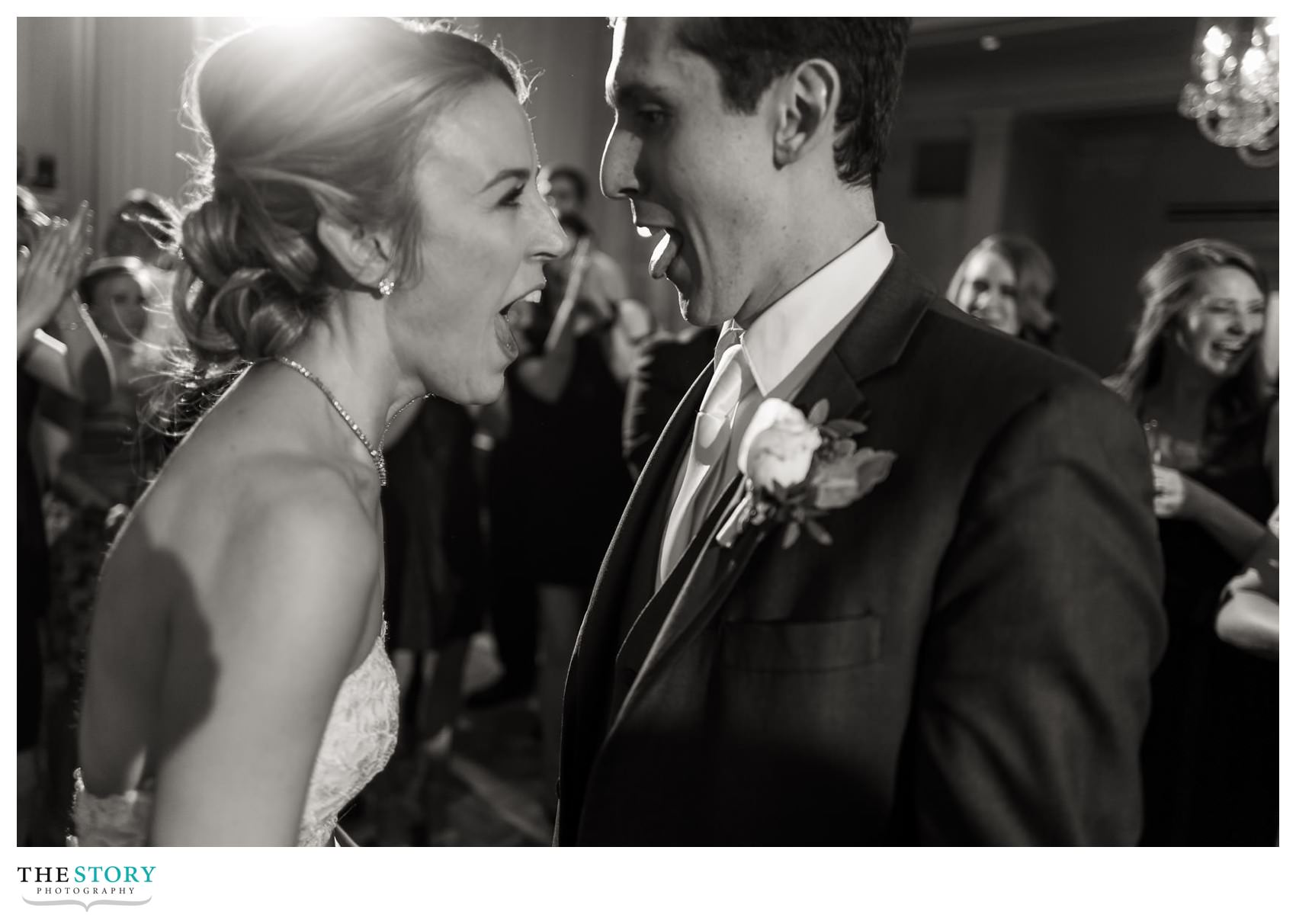 The Otesaga is definitely a "must see" if you're considering a Cooperstown wedding!