Fun. Gracious. Beautiful.
If there were a way to distill Alana & Rich's wedding day surrounded by their family and friends it would be with the words fun, gracious, and beautiful.  There is no doubt about it that these two know how to have fun and treat their loved ones to a great time.  There is no doubt that Alana & Rich are gracious beyond words in how they treated those around them on the wedding day.  Finally, not only did they have a beautiful day in a beautiful location, but… just look at the photos!  They are beautiful people!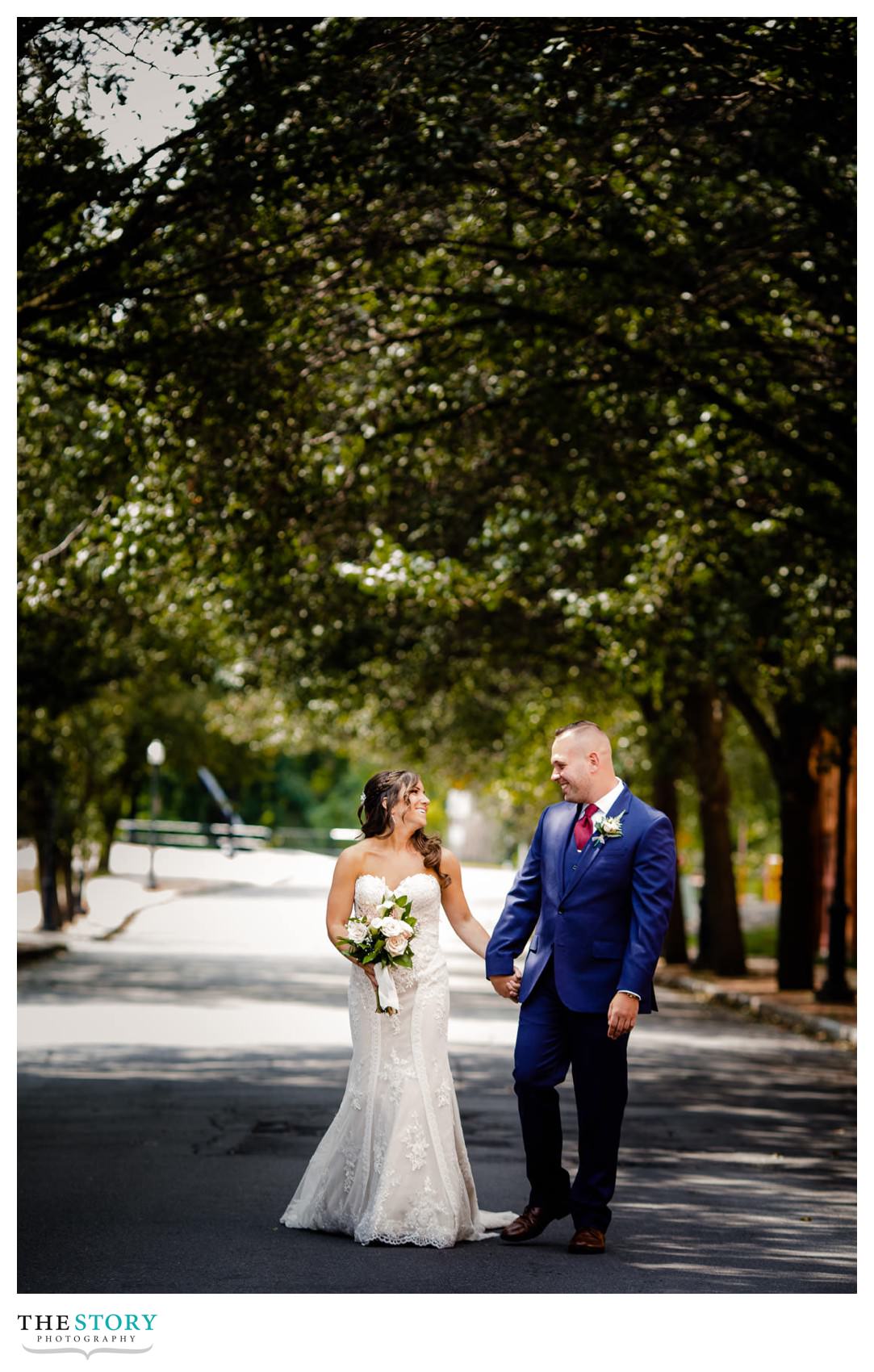 Alana & Rich both began their wedding day with getting ready at the Jefferson Clinton Hotel in Syracuse. Alana had the help of Kara Cardone on hair & Jillain Salamone on makeup!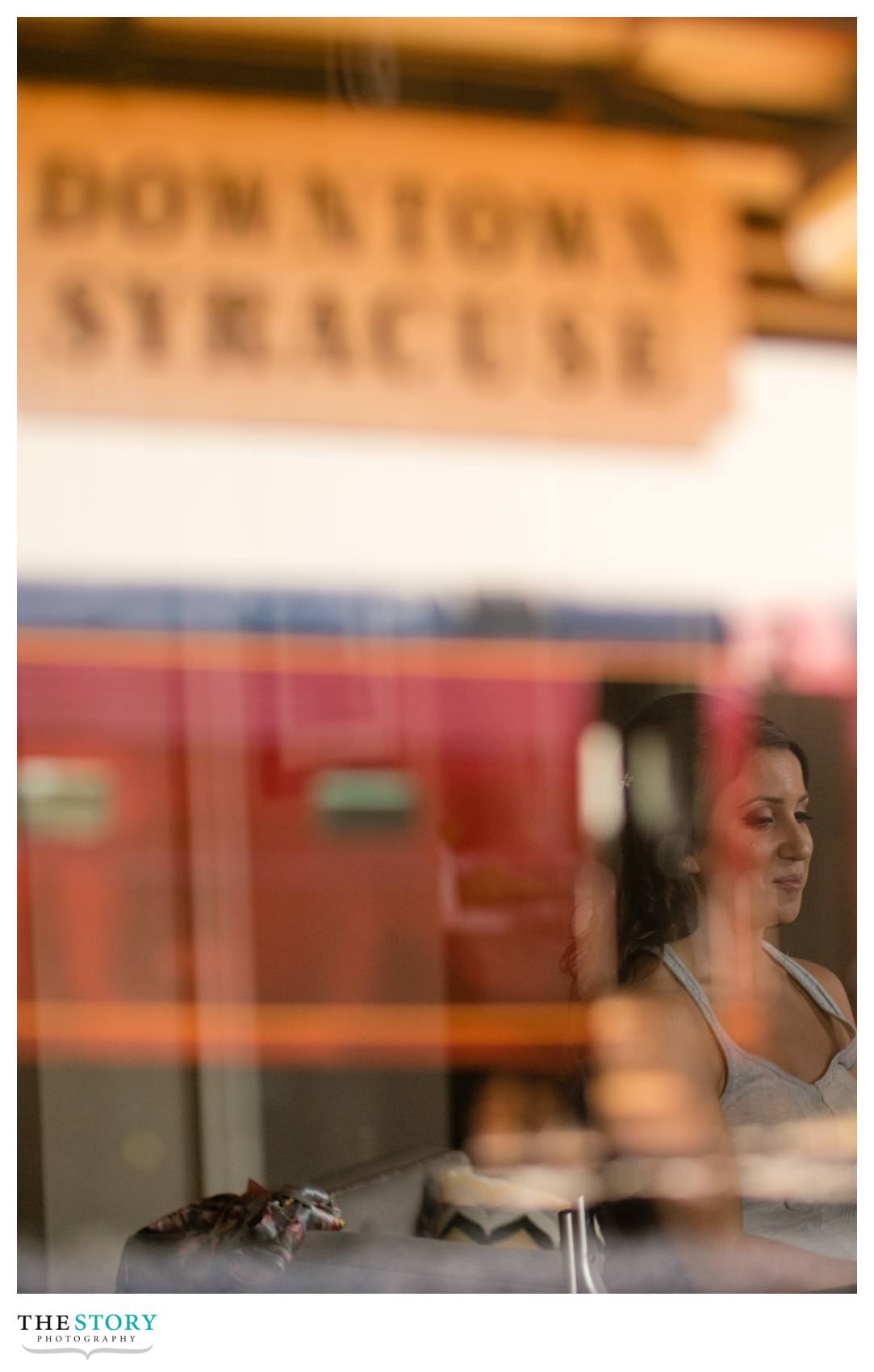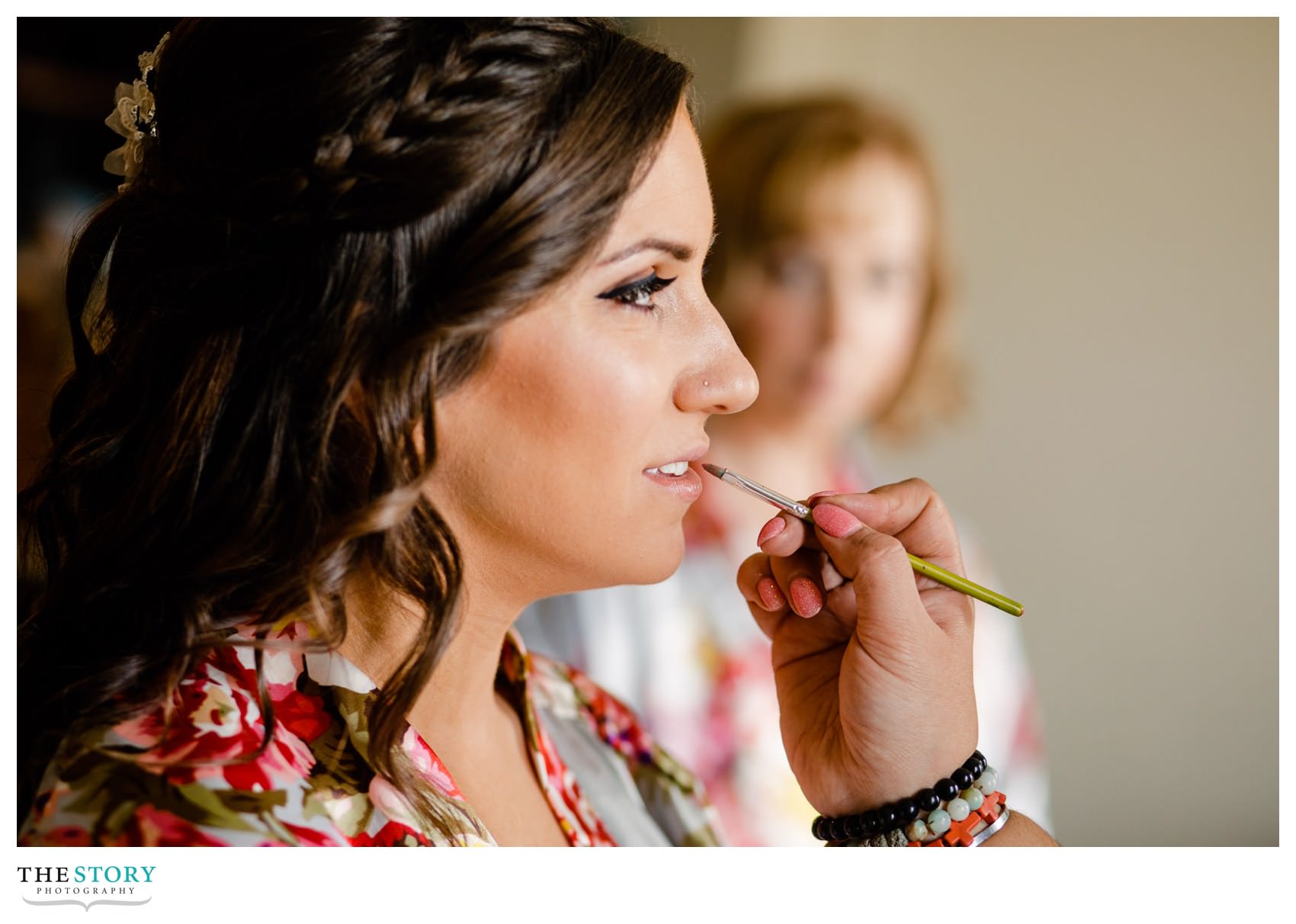 Alana's mother looked on while Alana sees herself for the first time on the wedding day with her makeup complete!  I couldn't pass up sharing this image of quiet pride that a mother has in her daughter!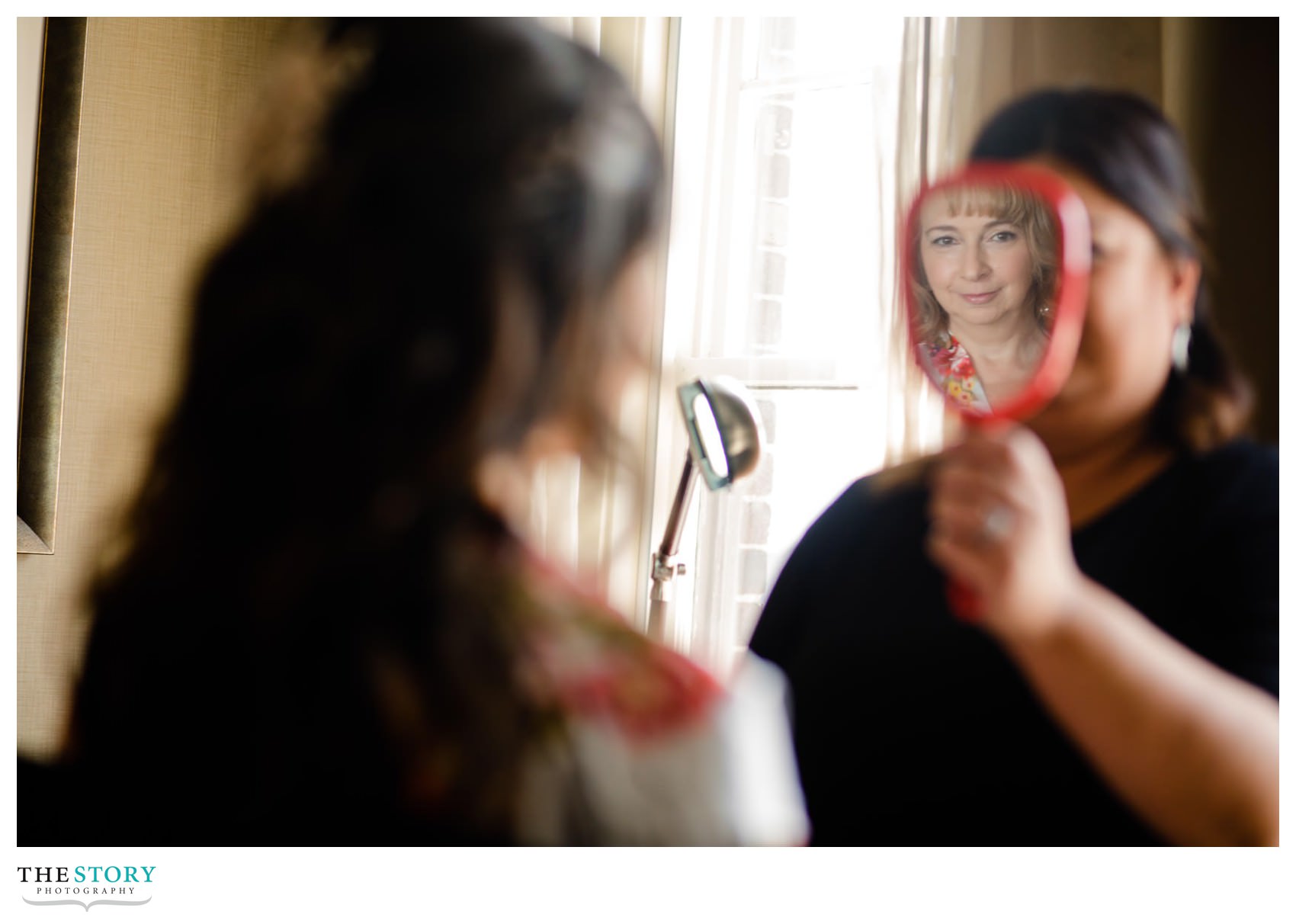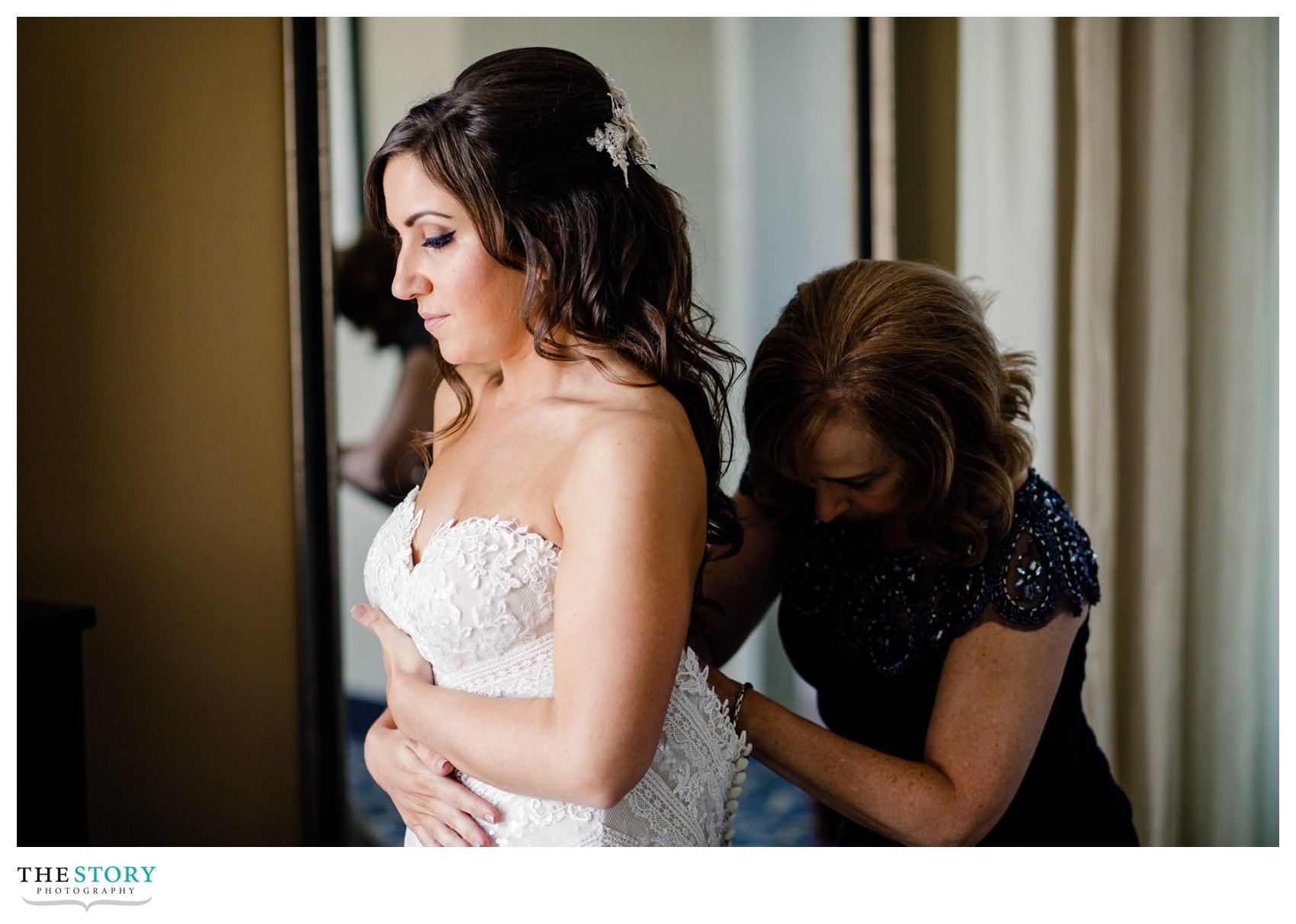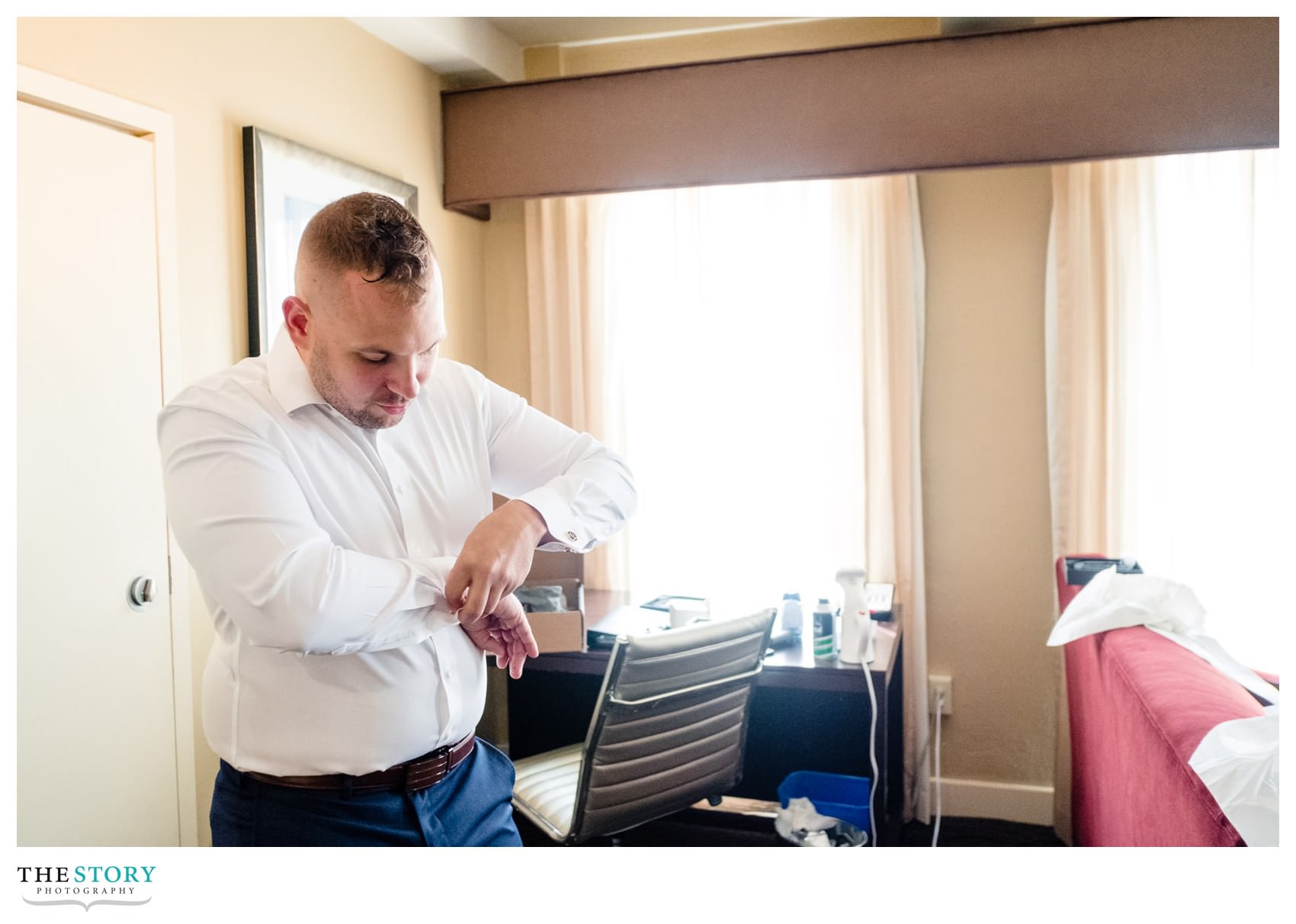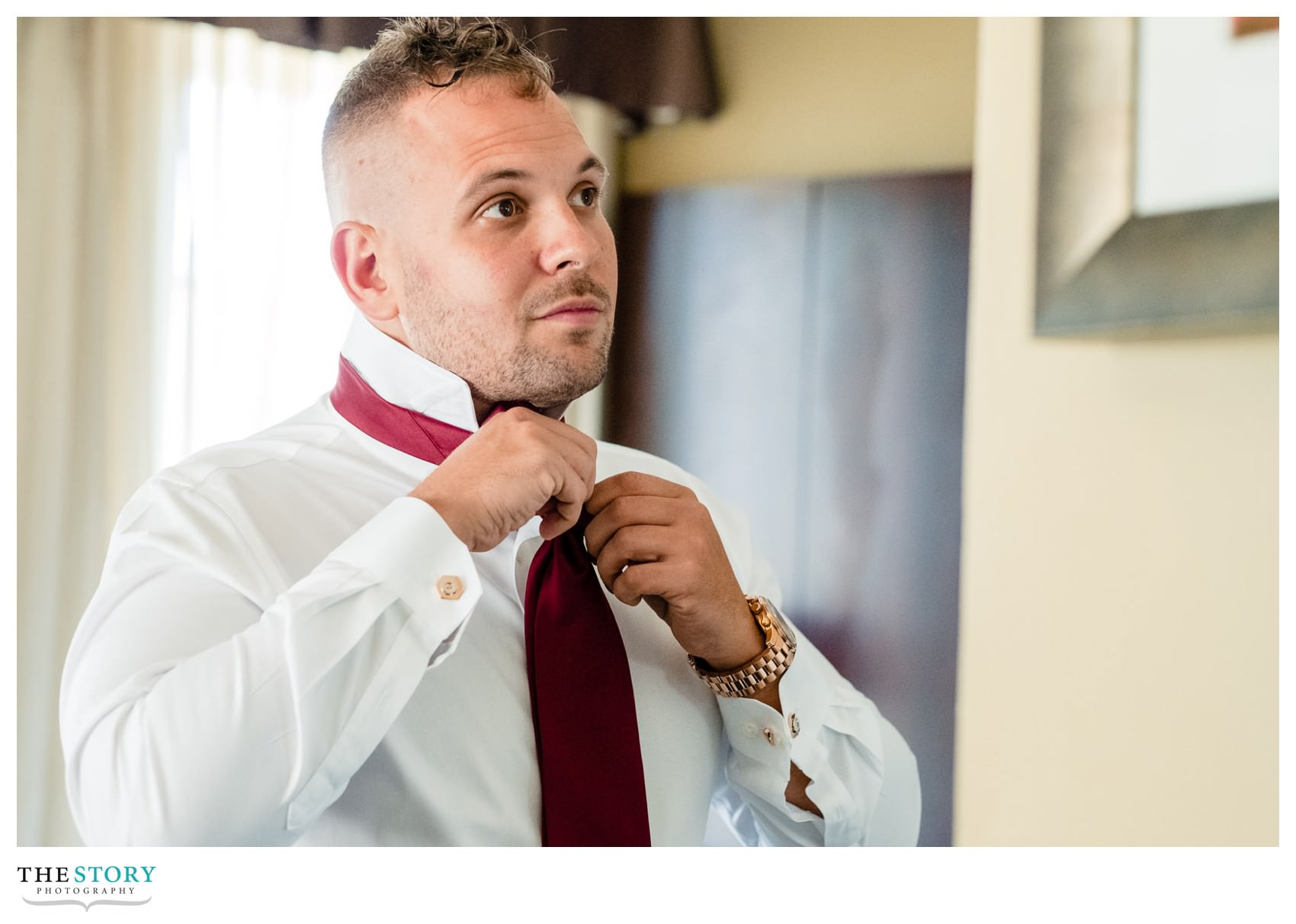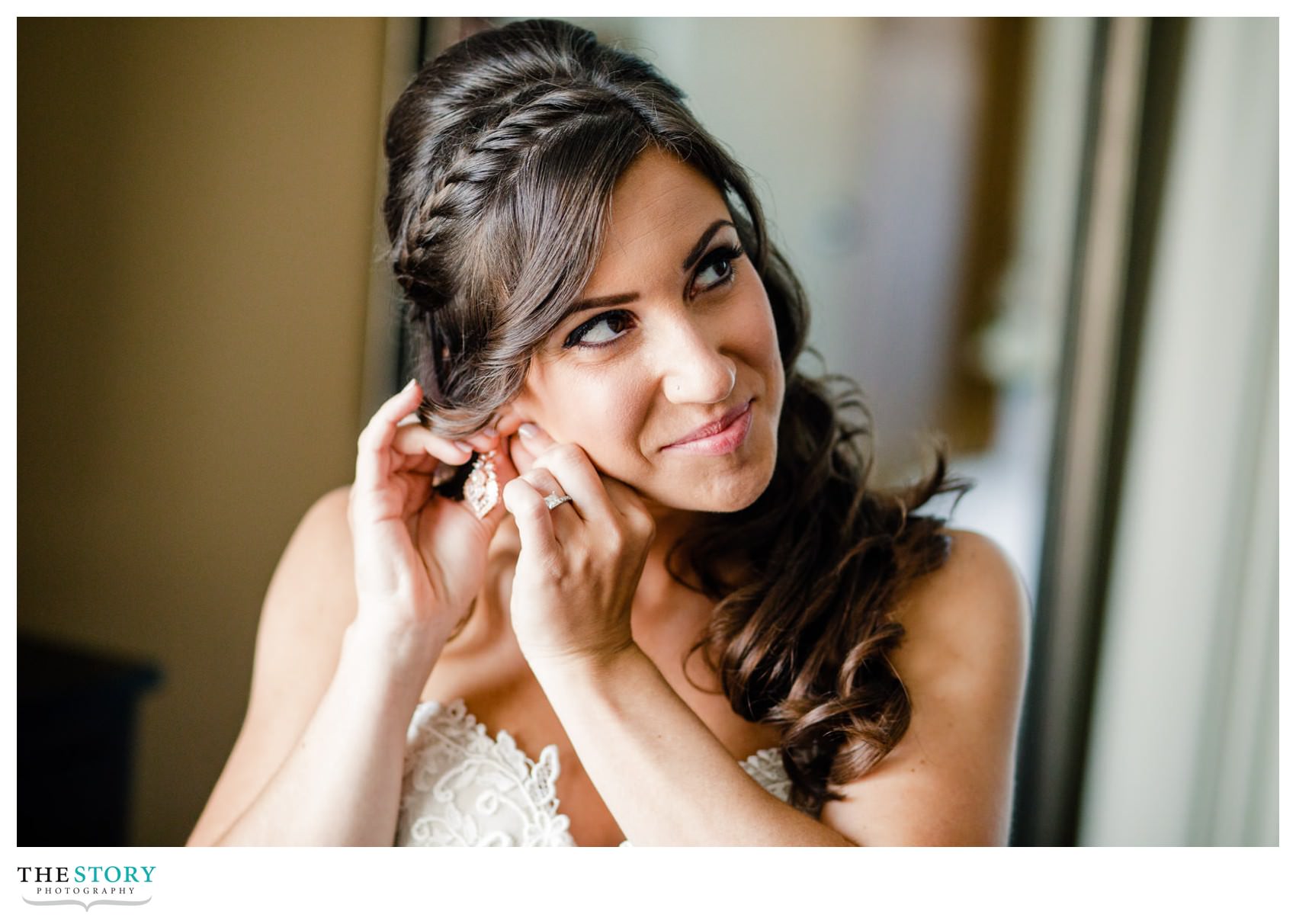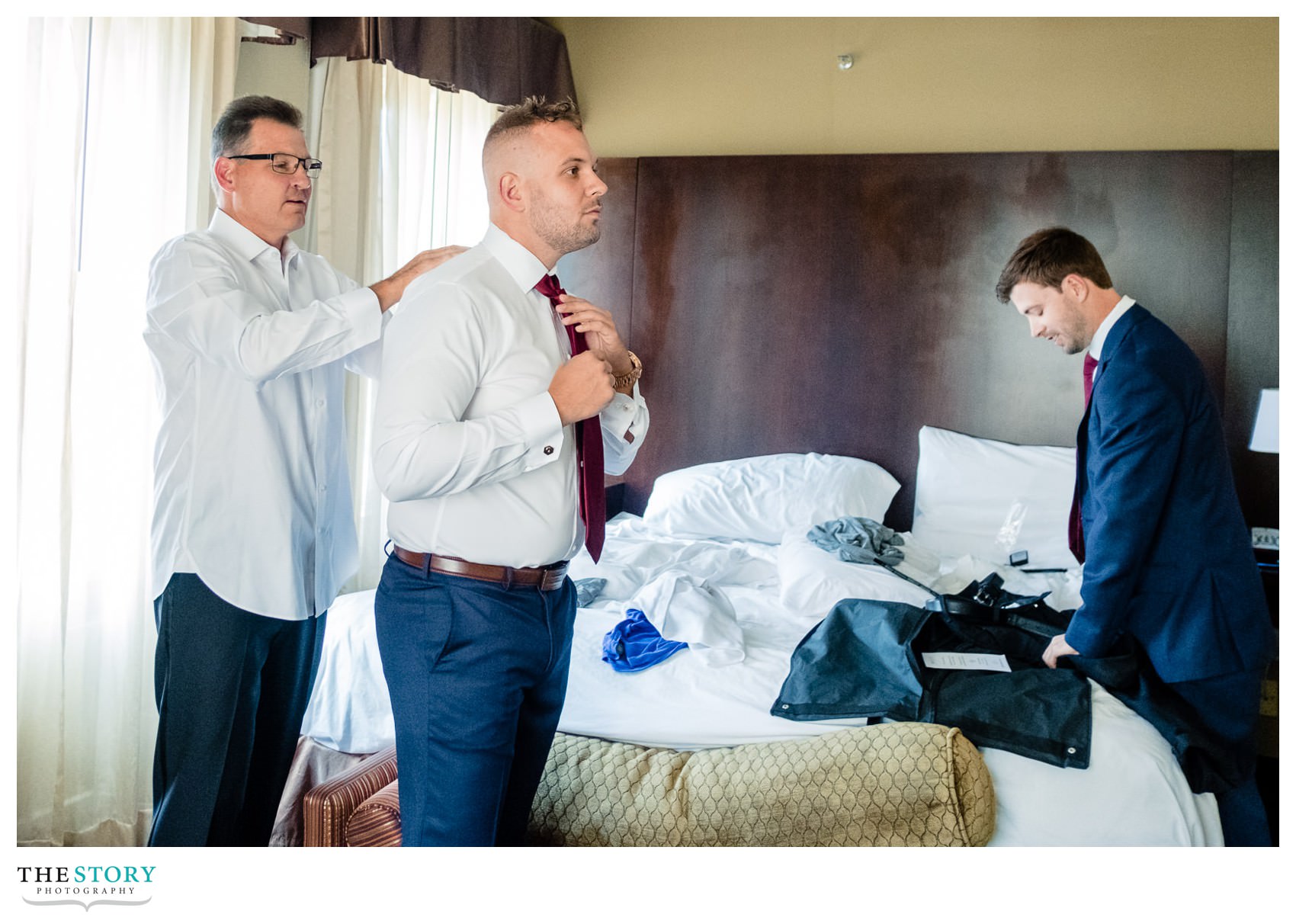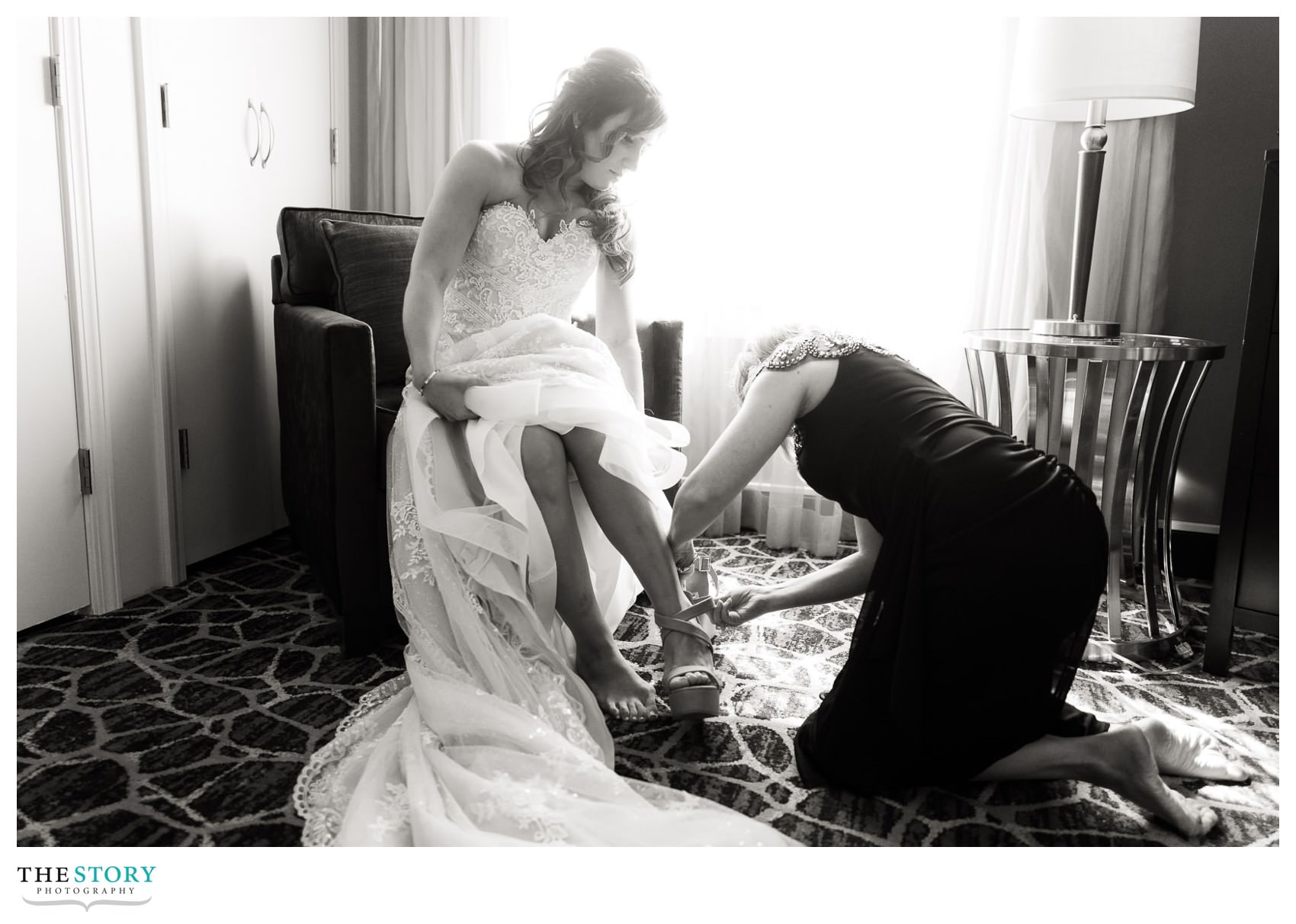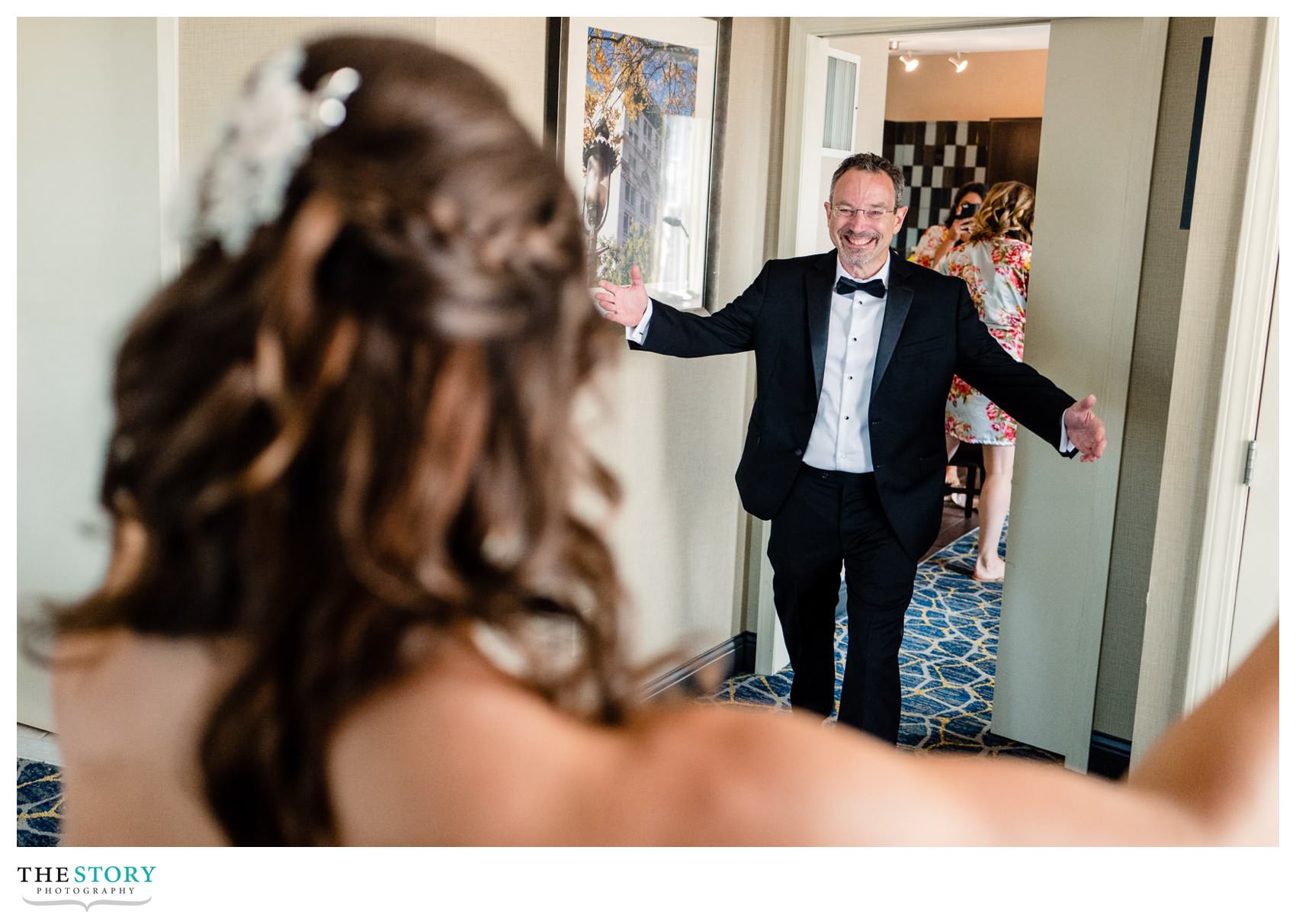 Alana & Rich decided to see each other with a "first look" at Franklin Square in Syracuse so that they could make the most of their time with their guests after the wedding ceremony!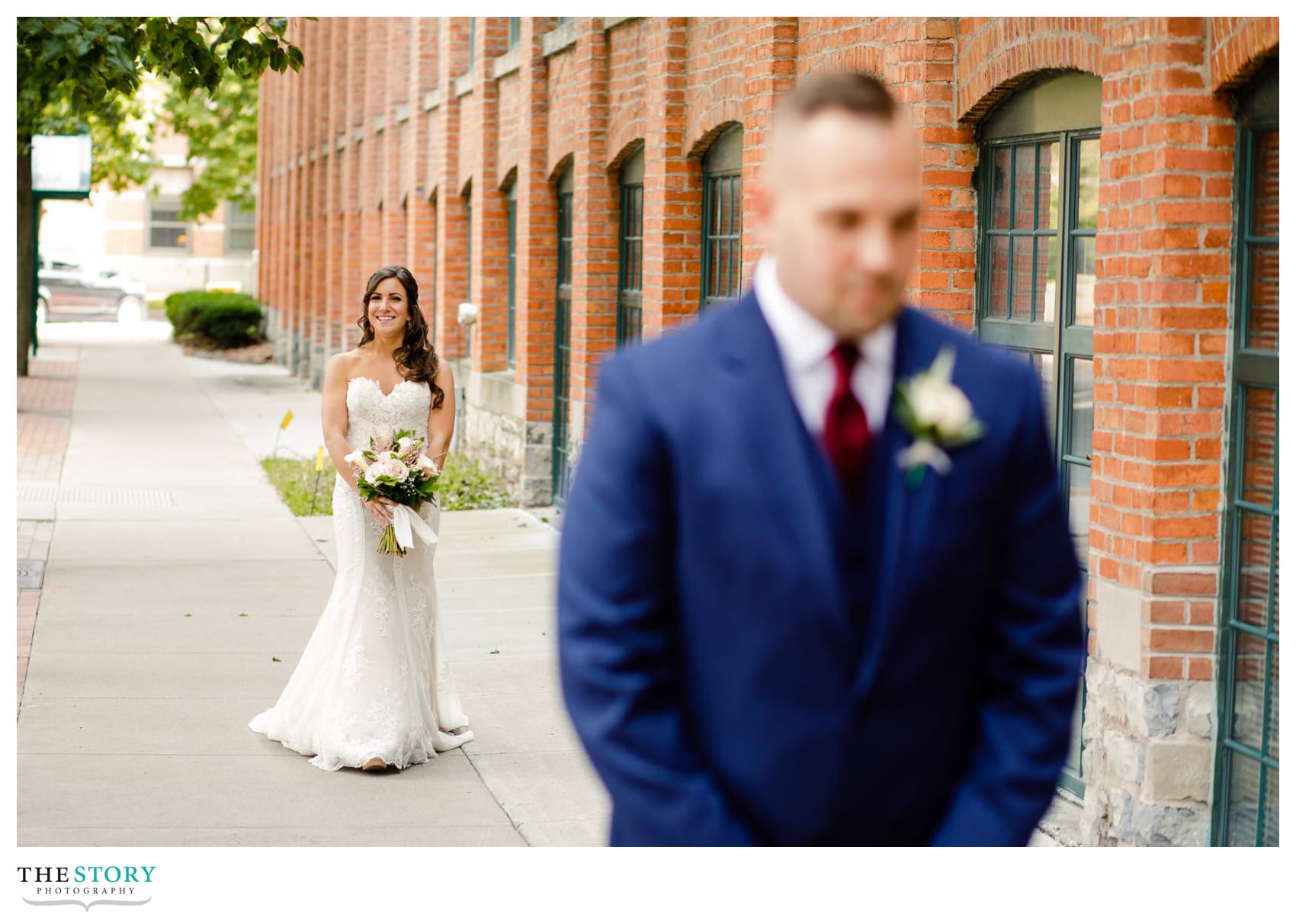 Flowers by The Floral Gardens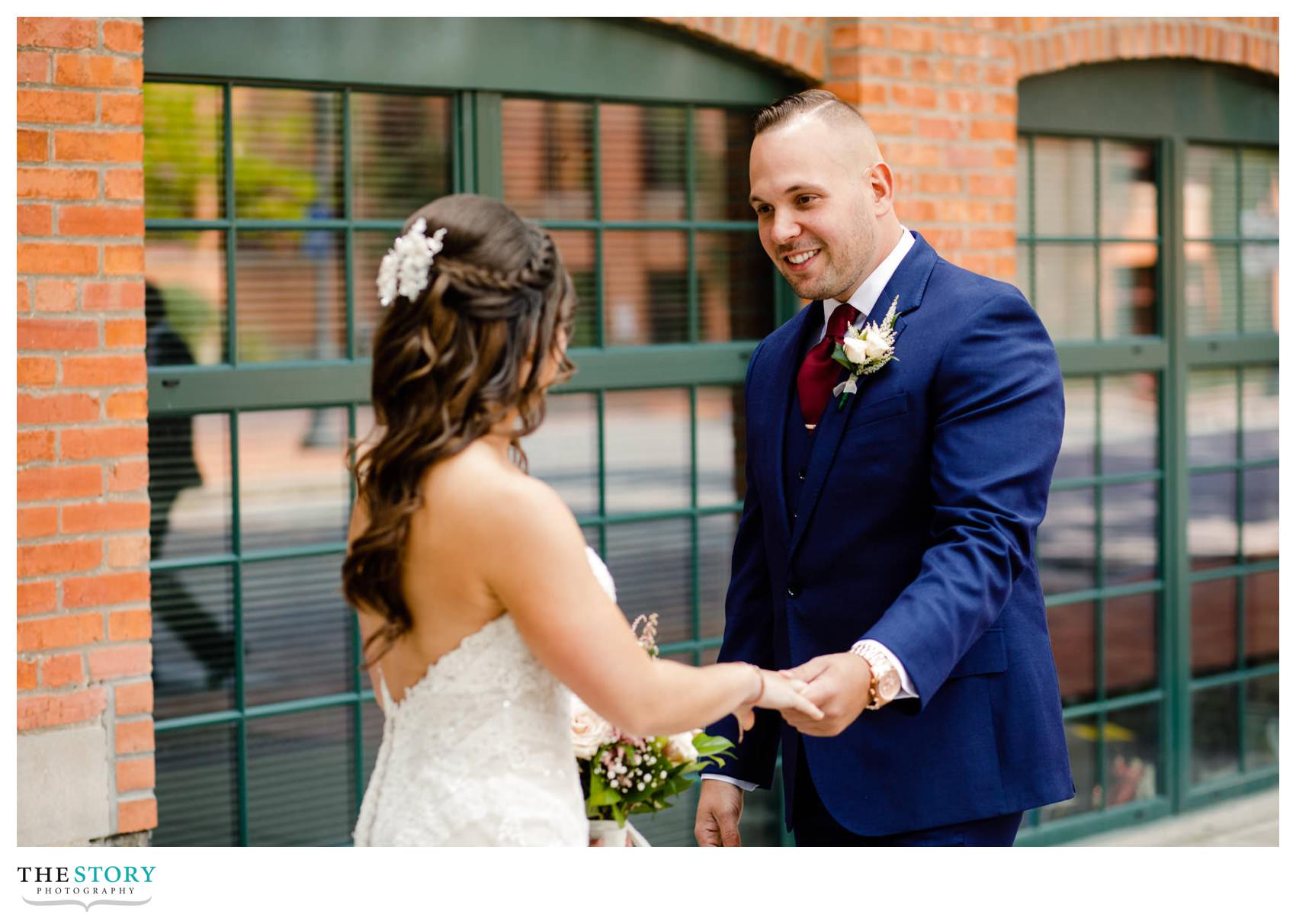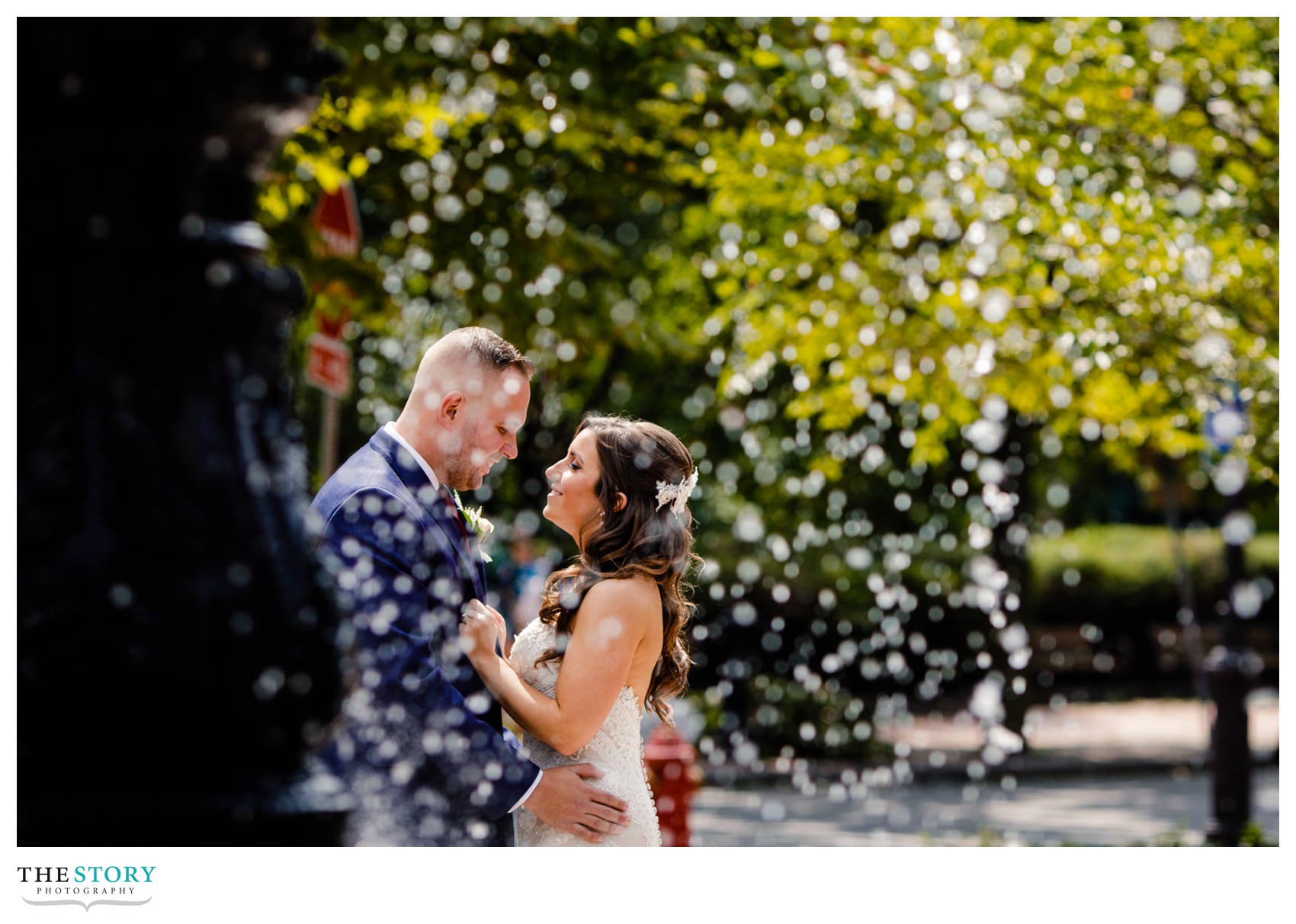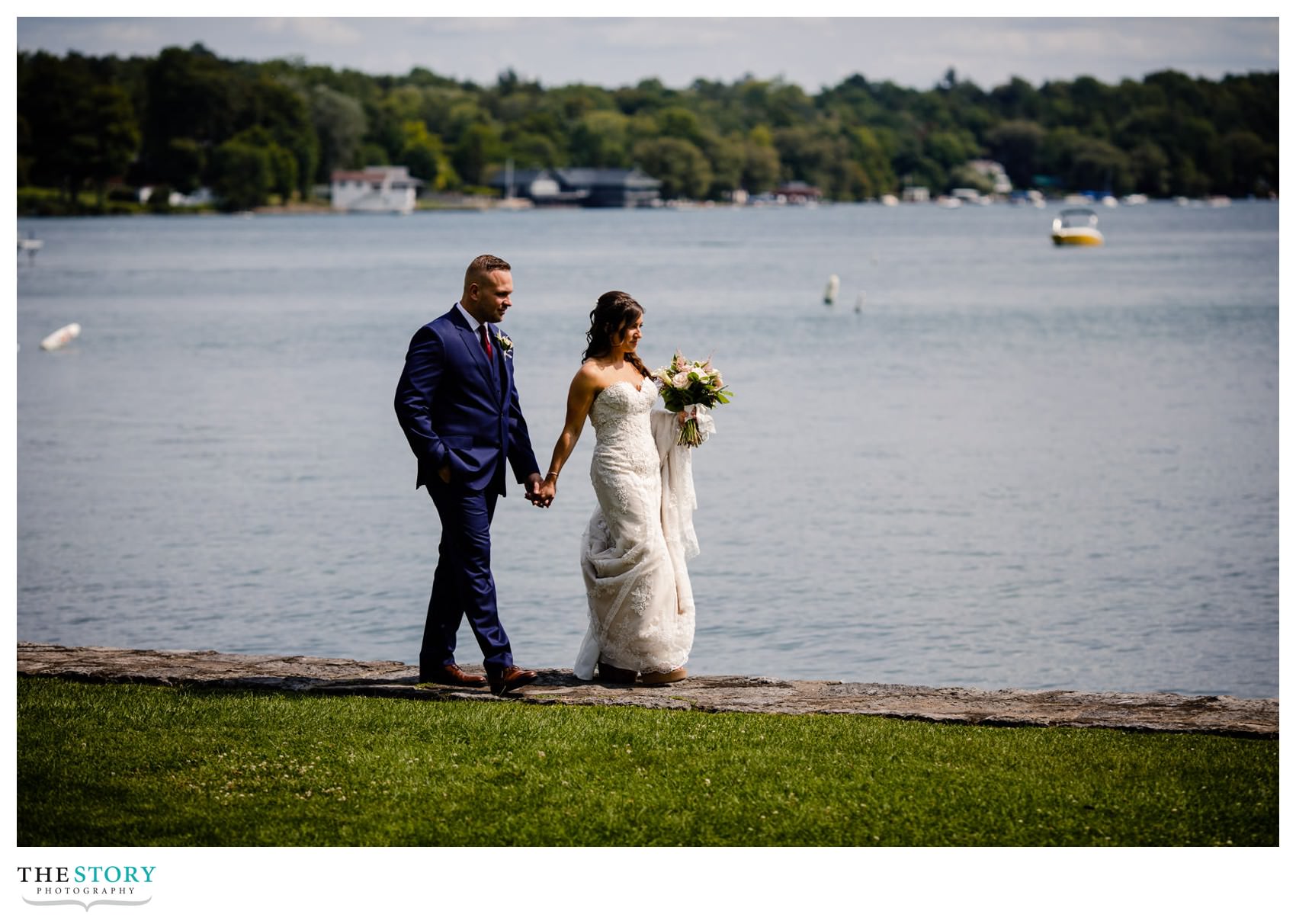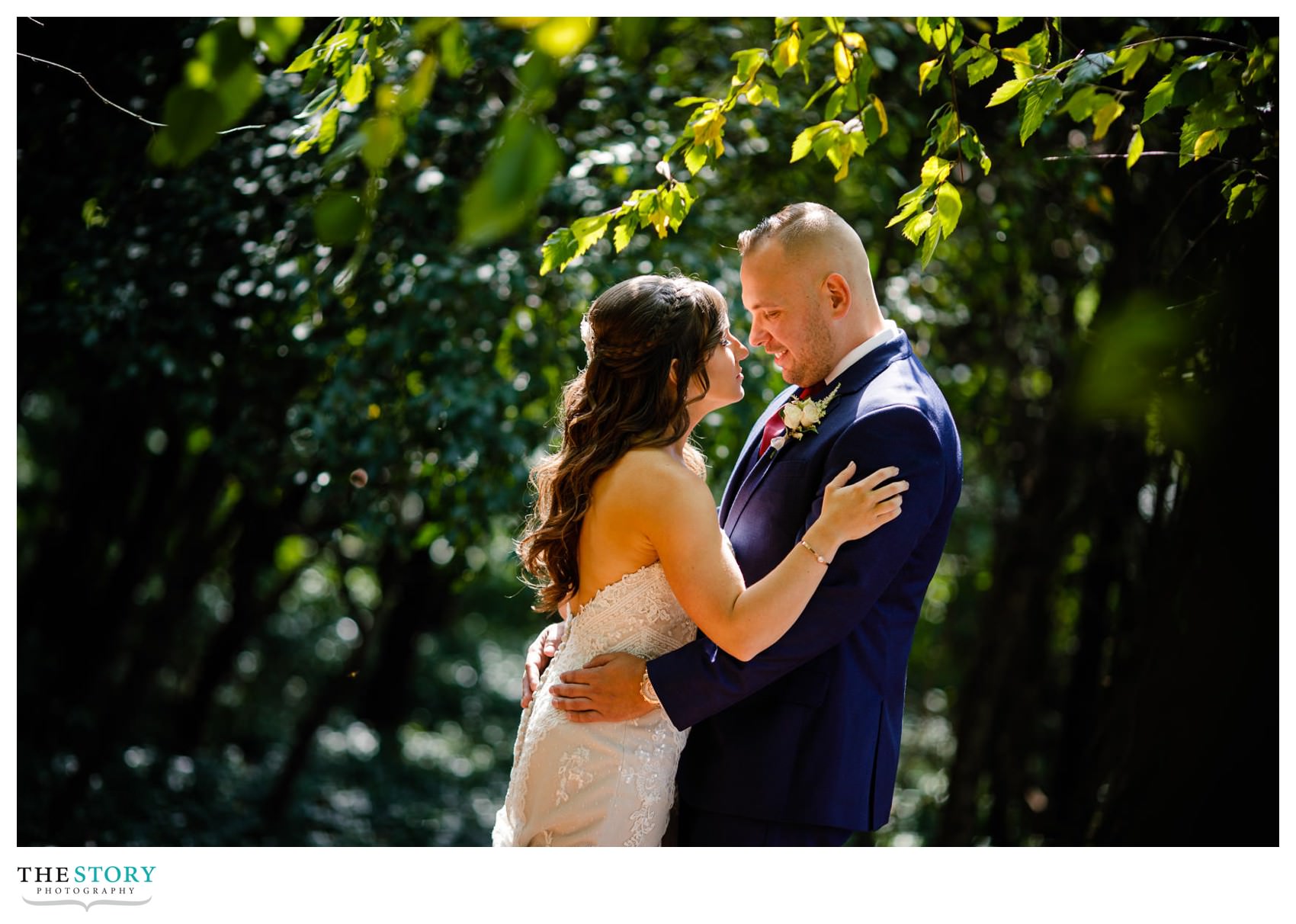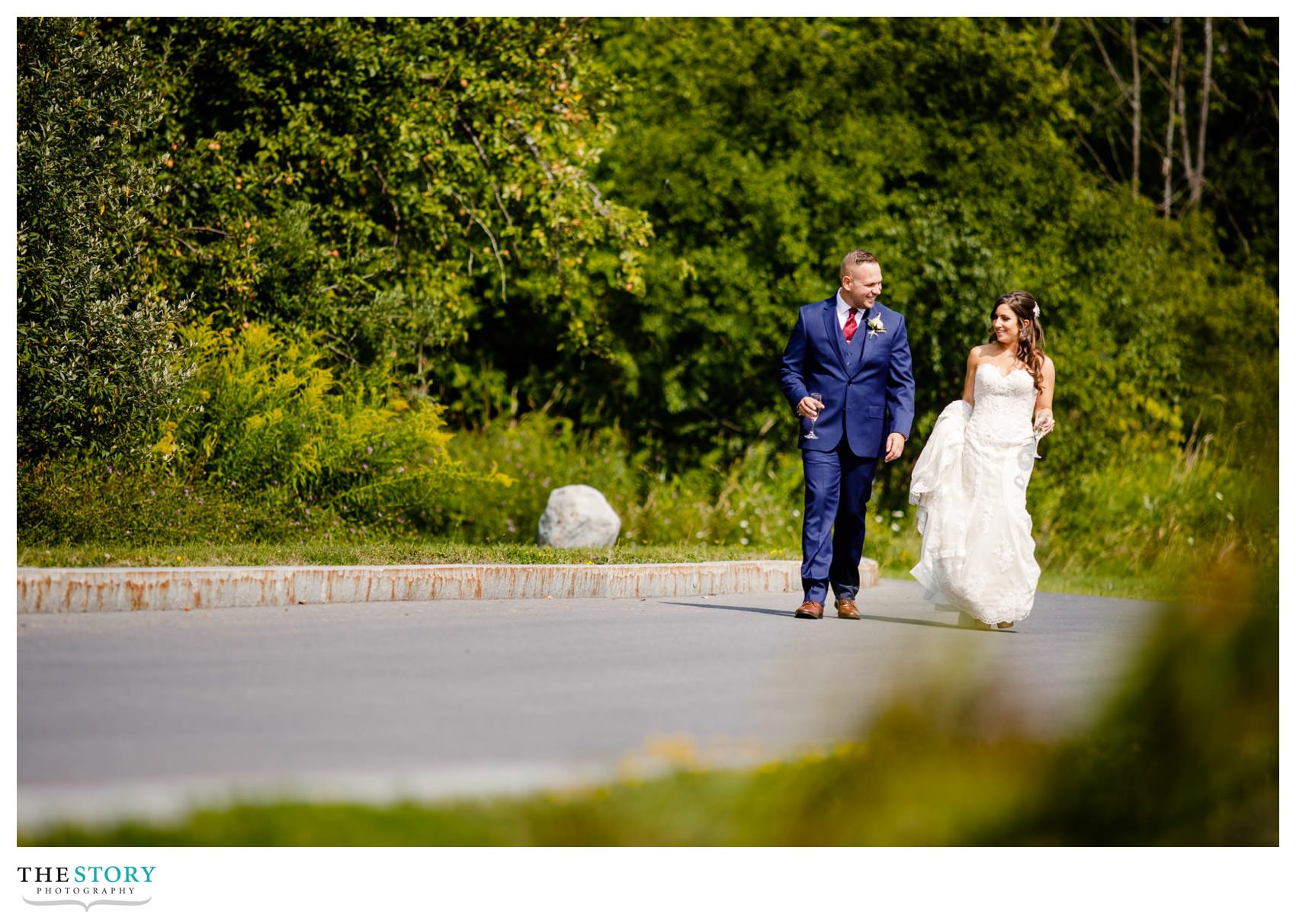 The wedding ceremony & reception were all at The Lodge at Welch Allyn in Skaneateles where MLH Events pulled together the planning perfectly!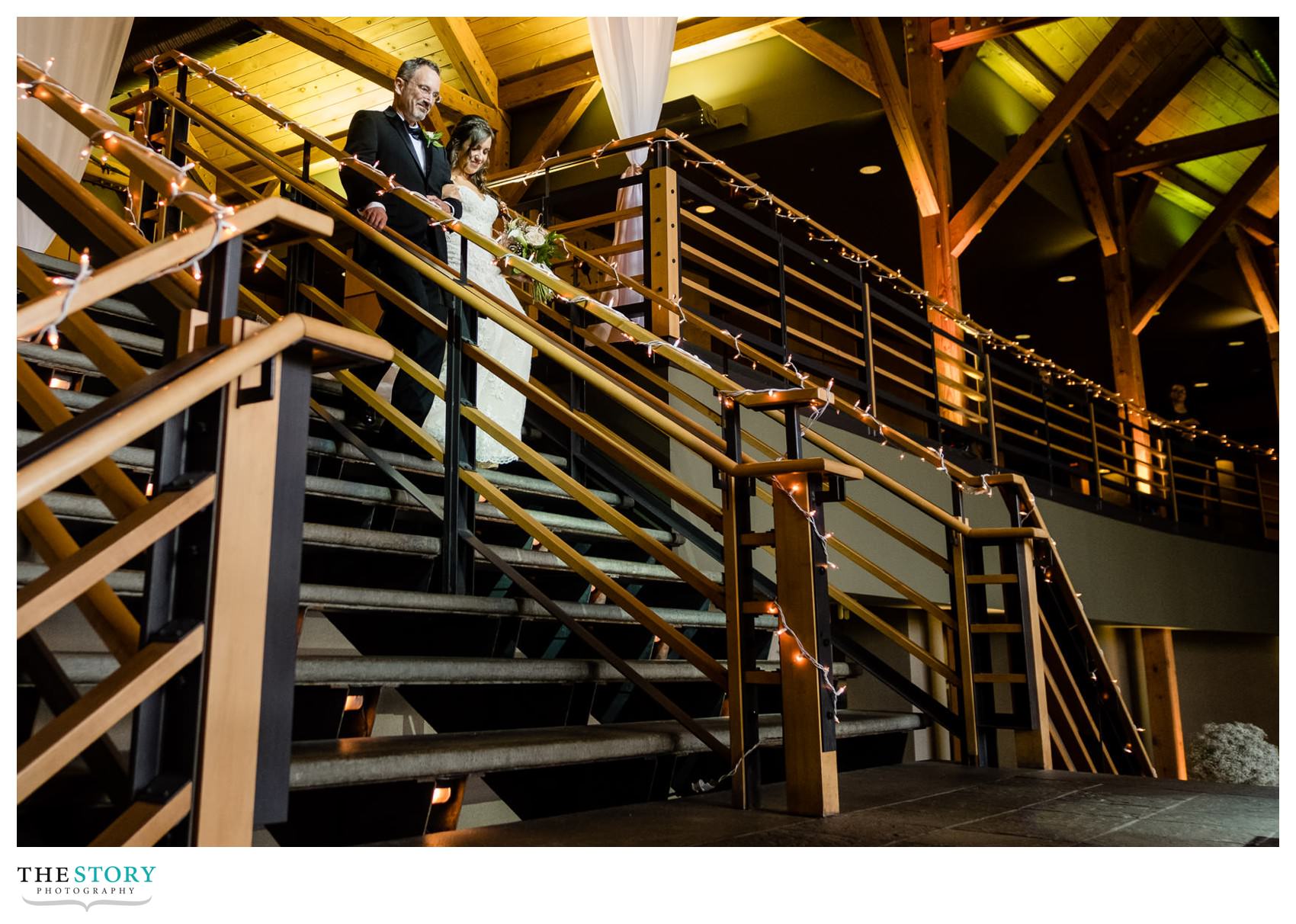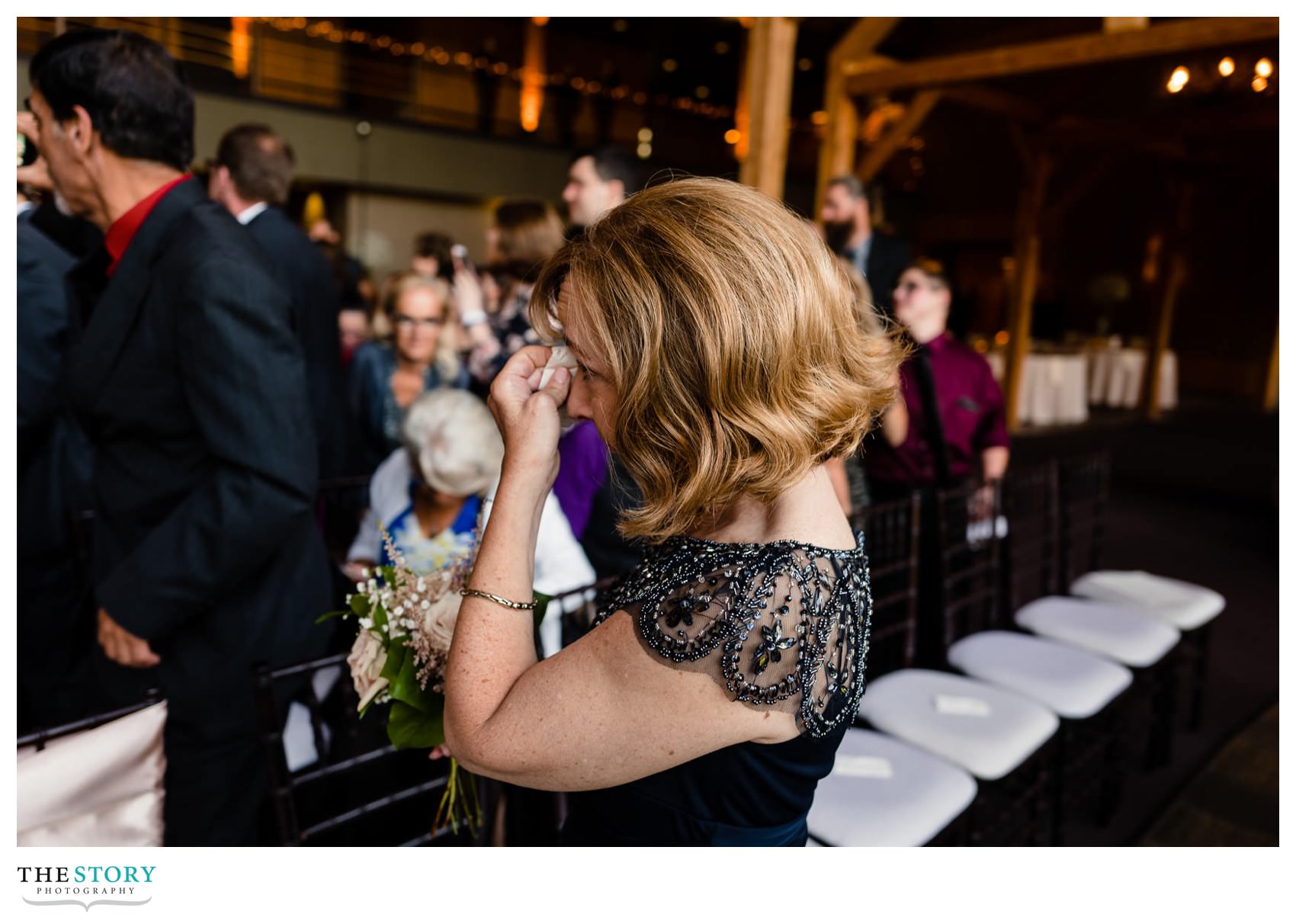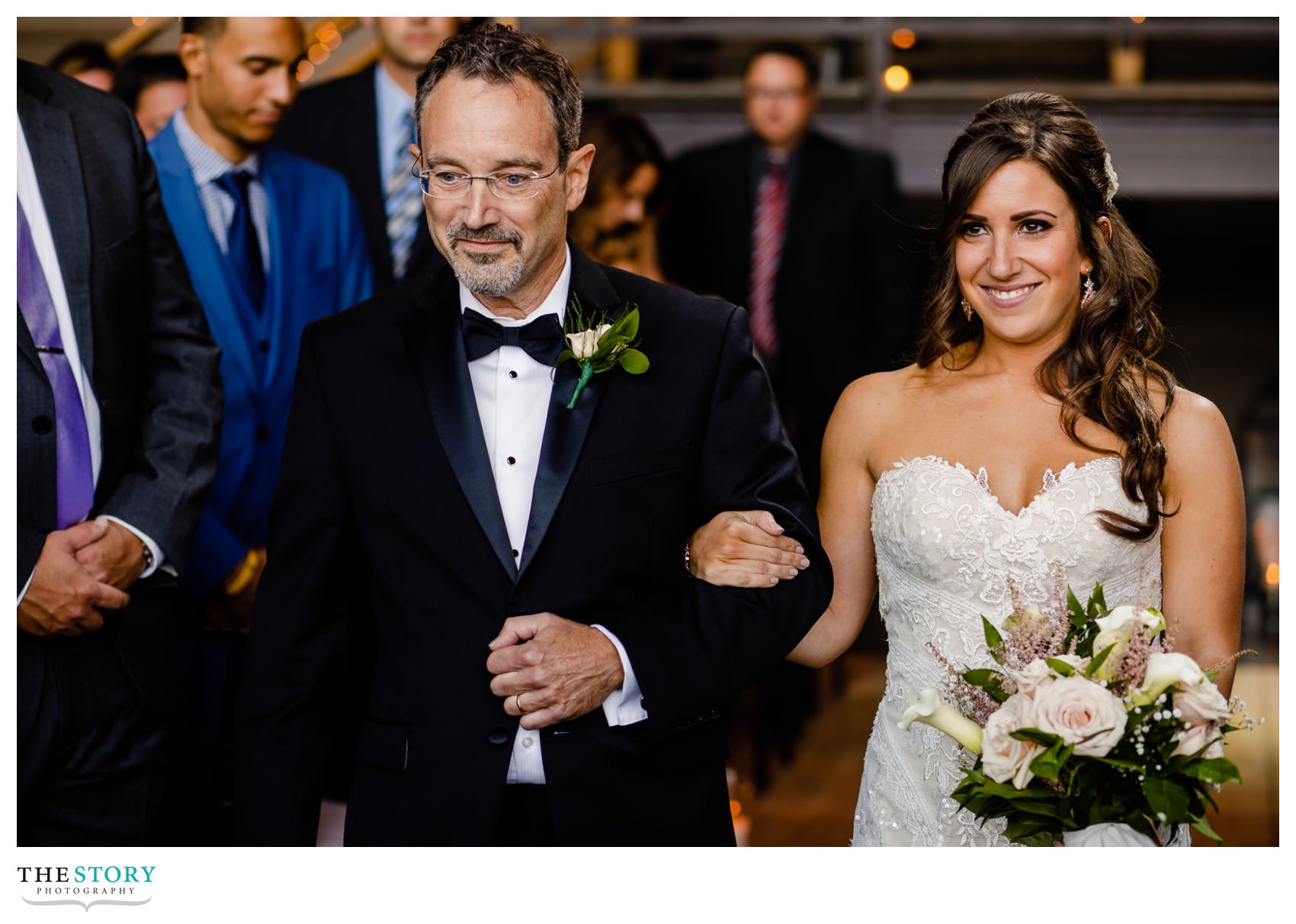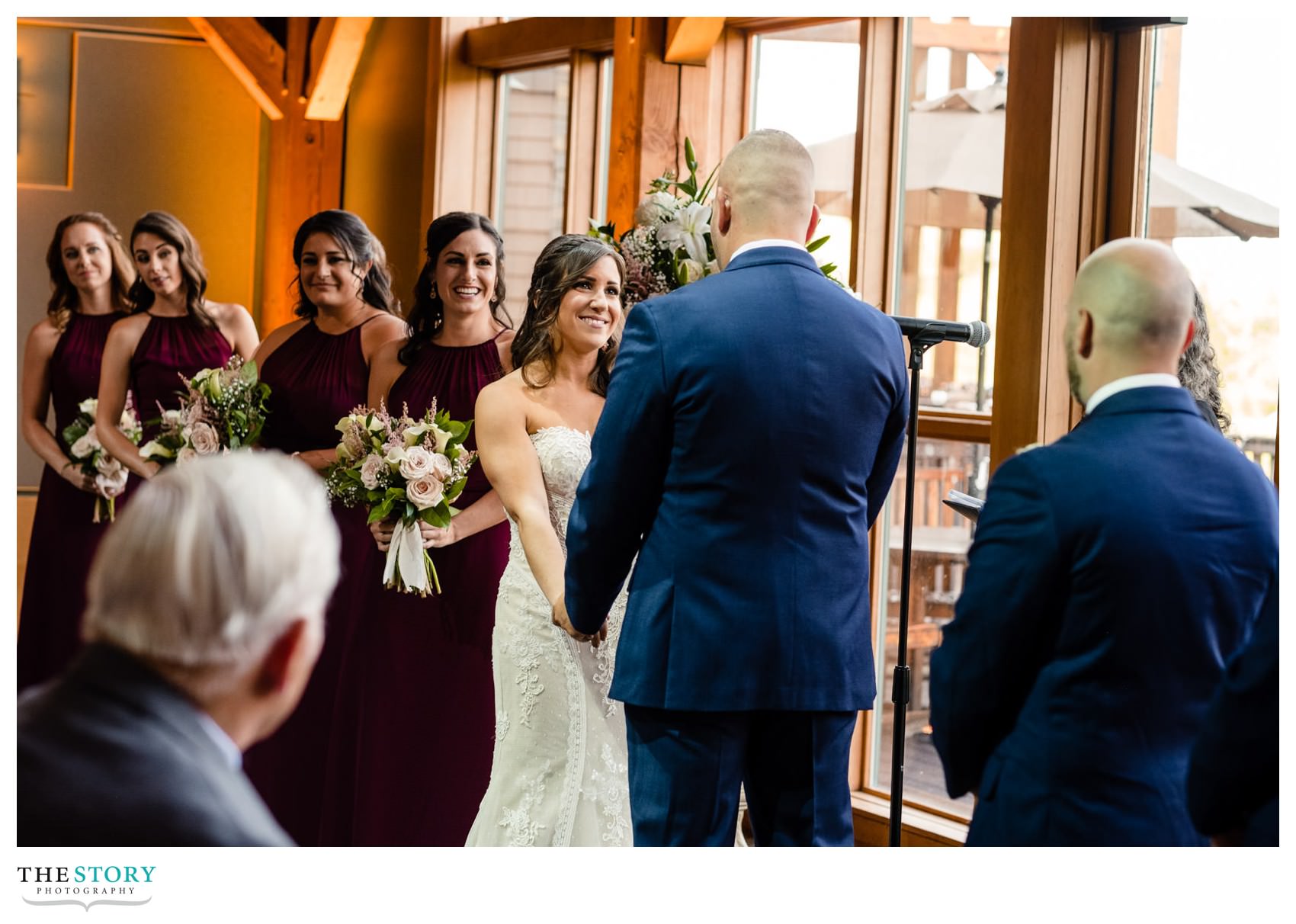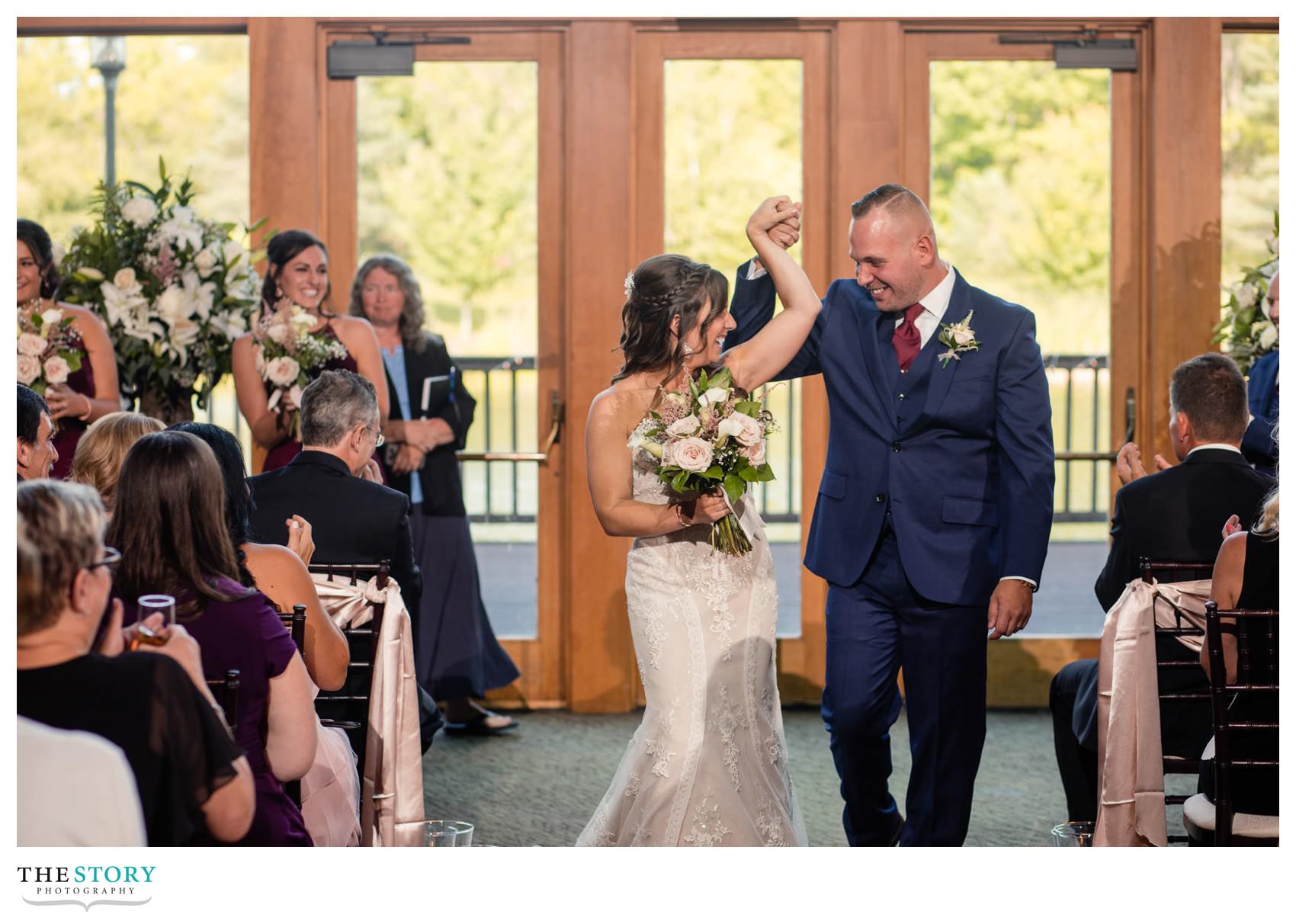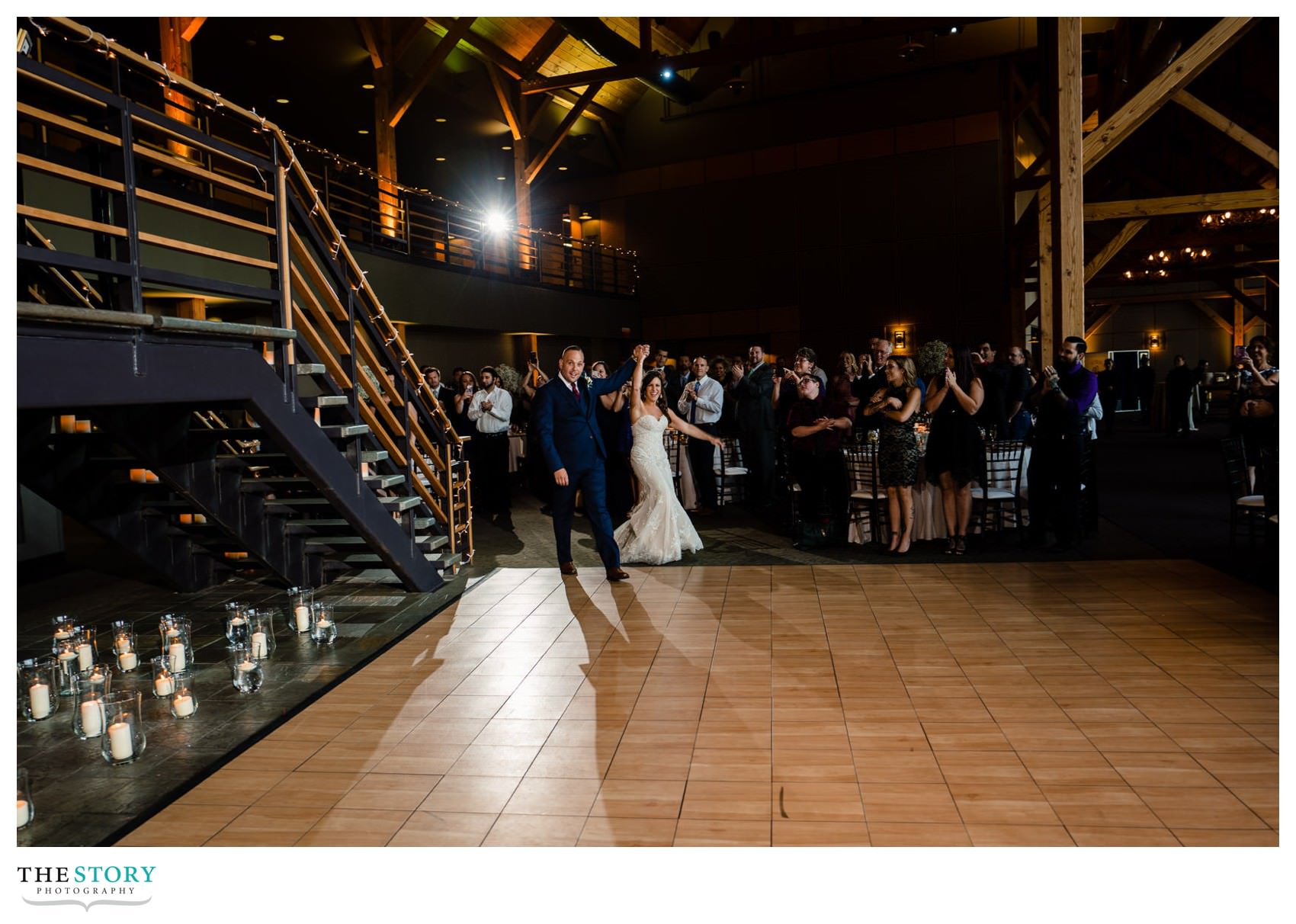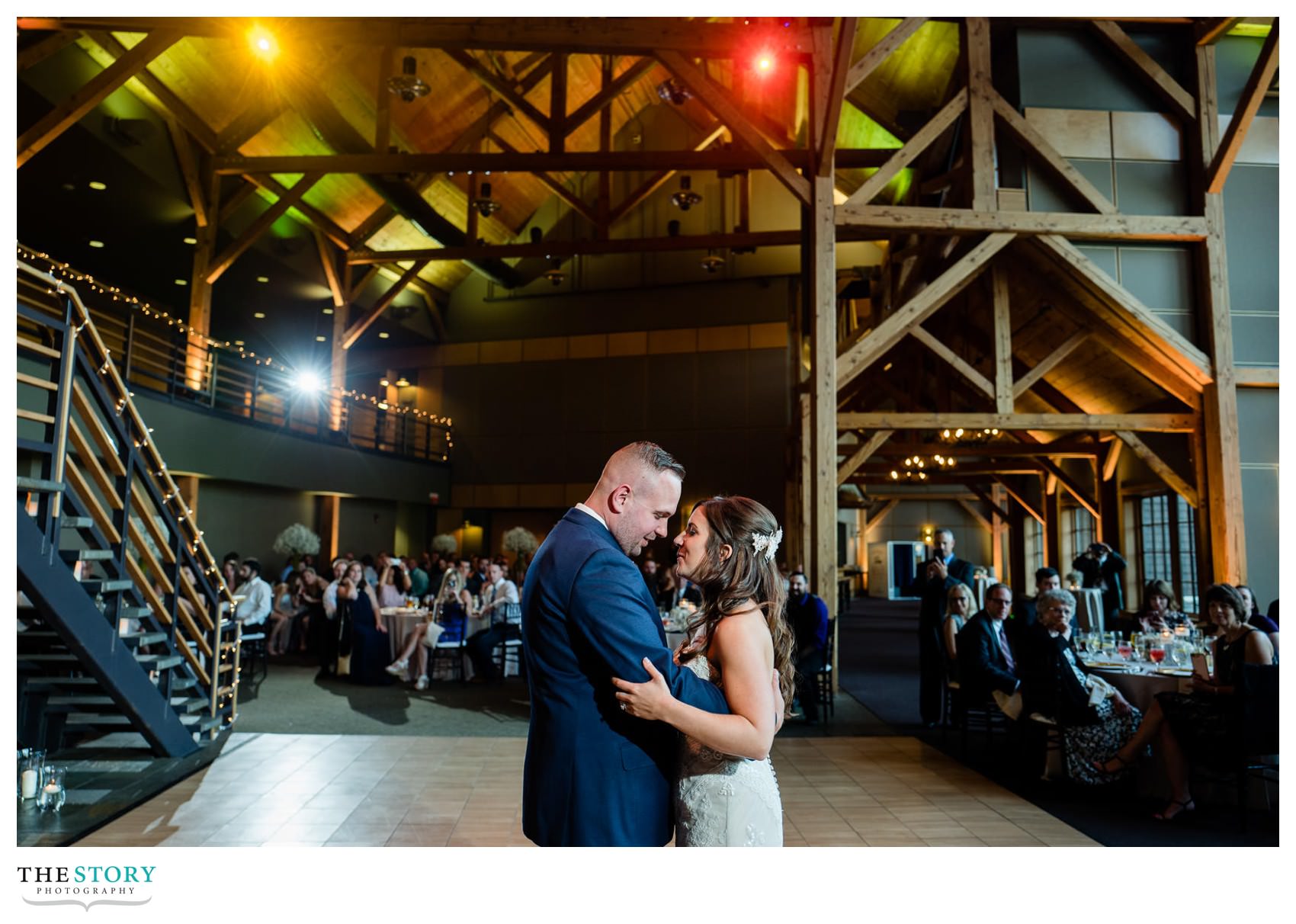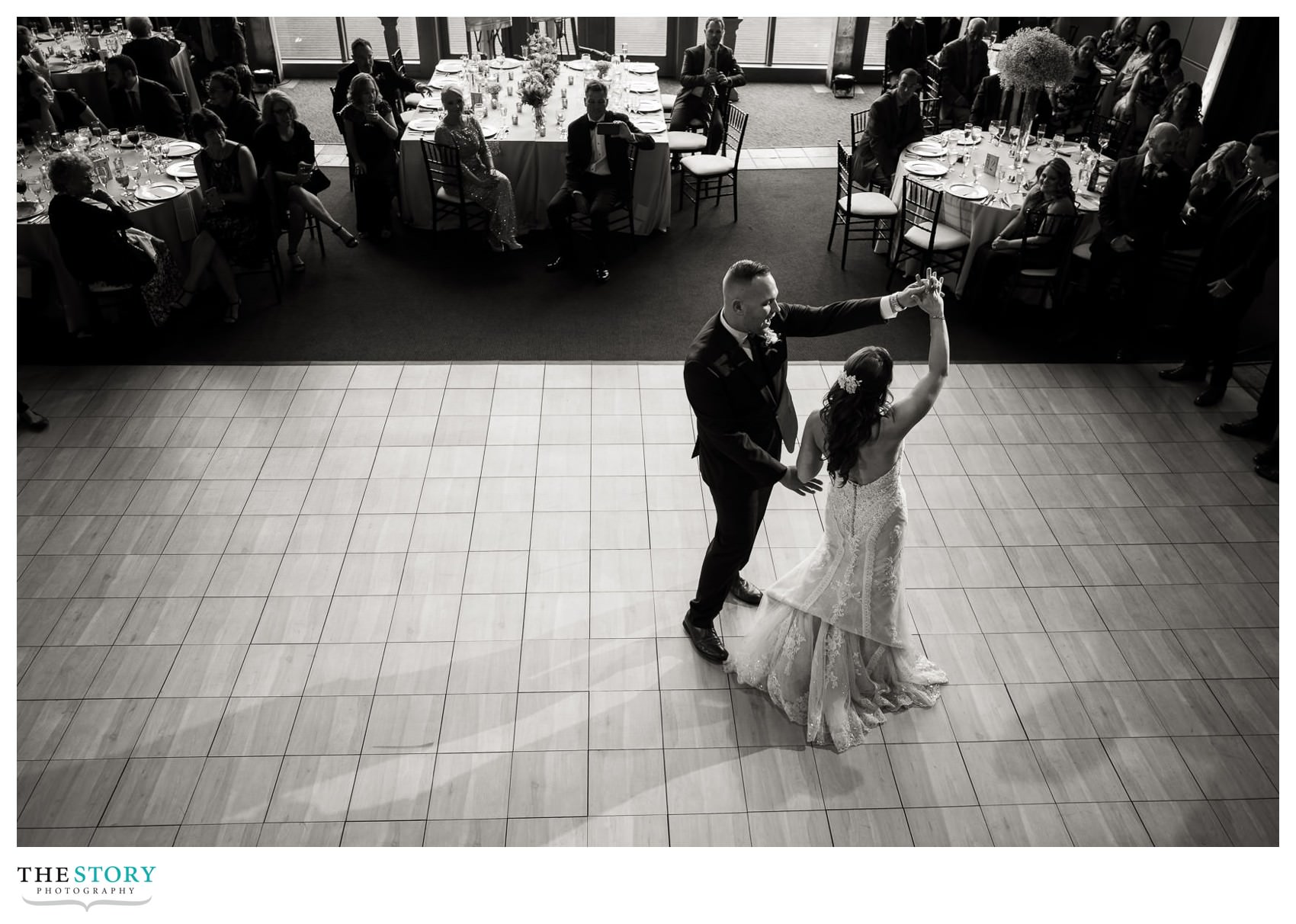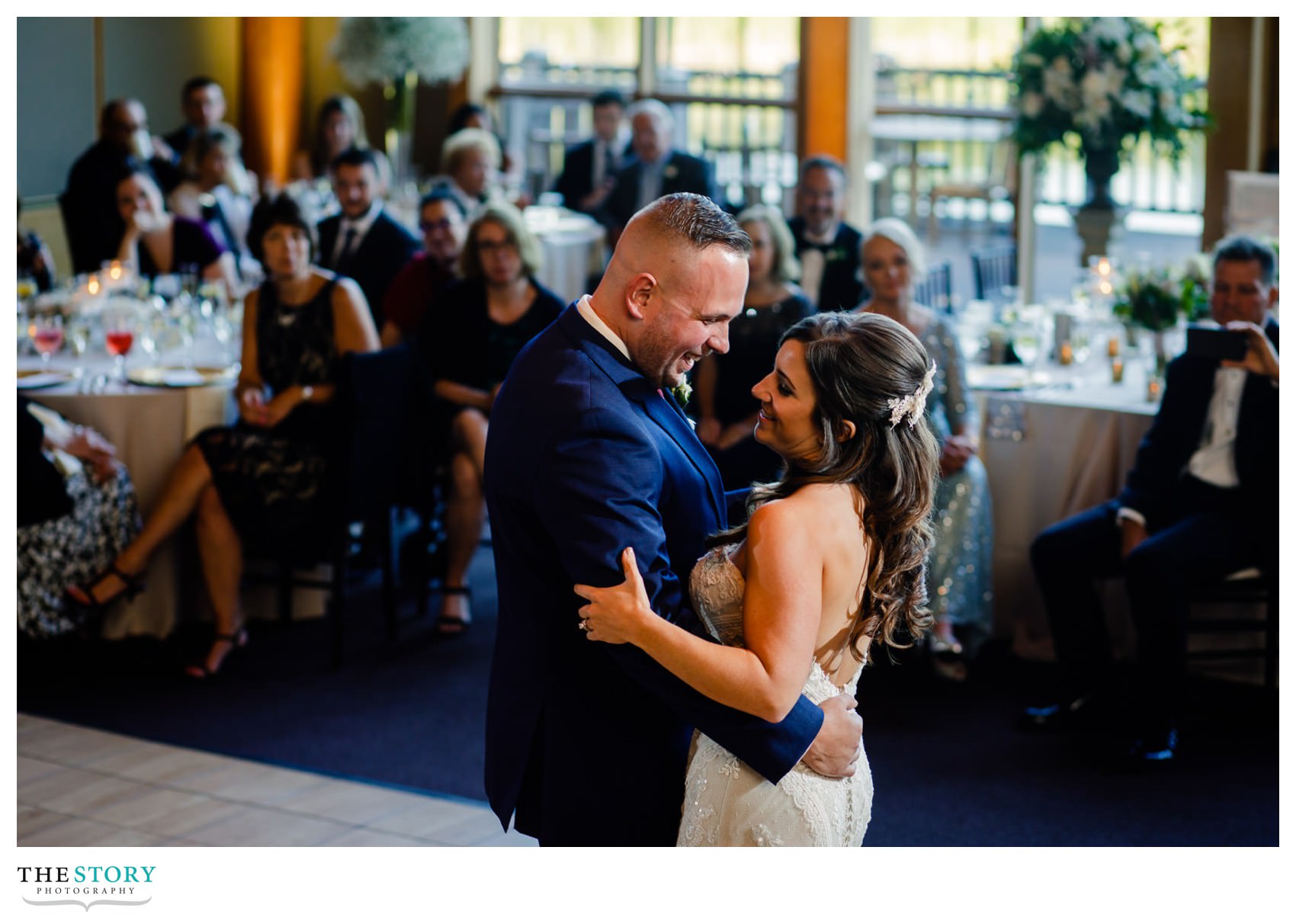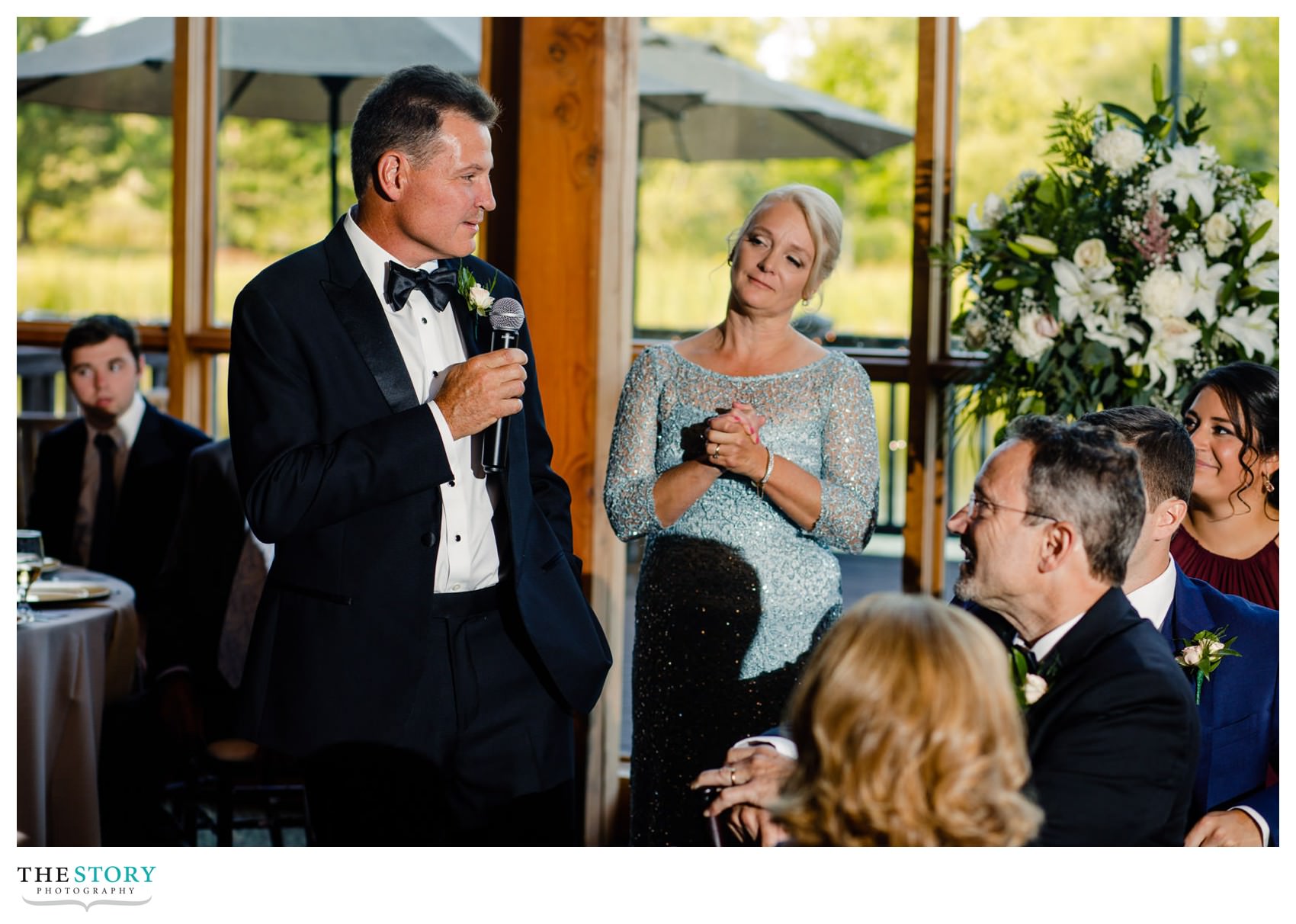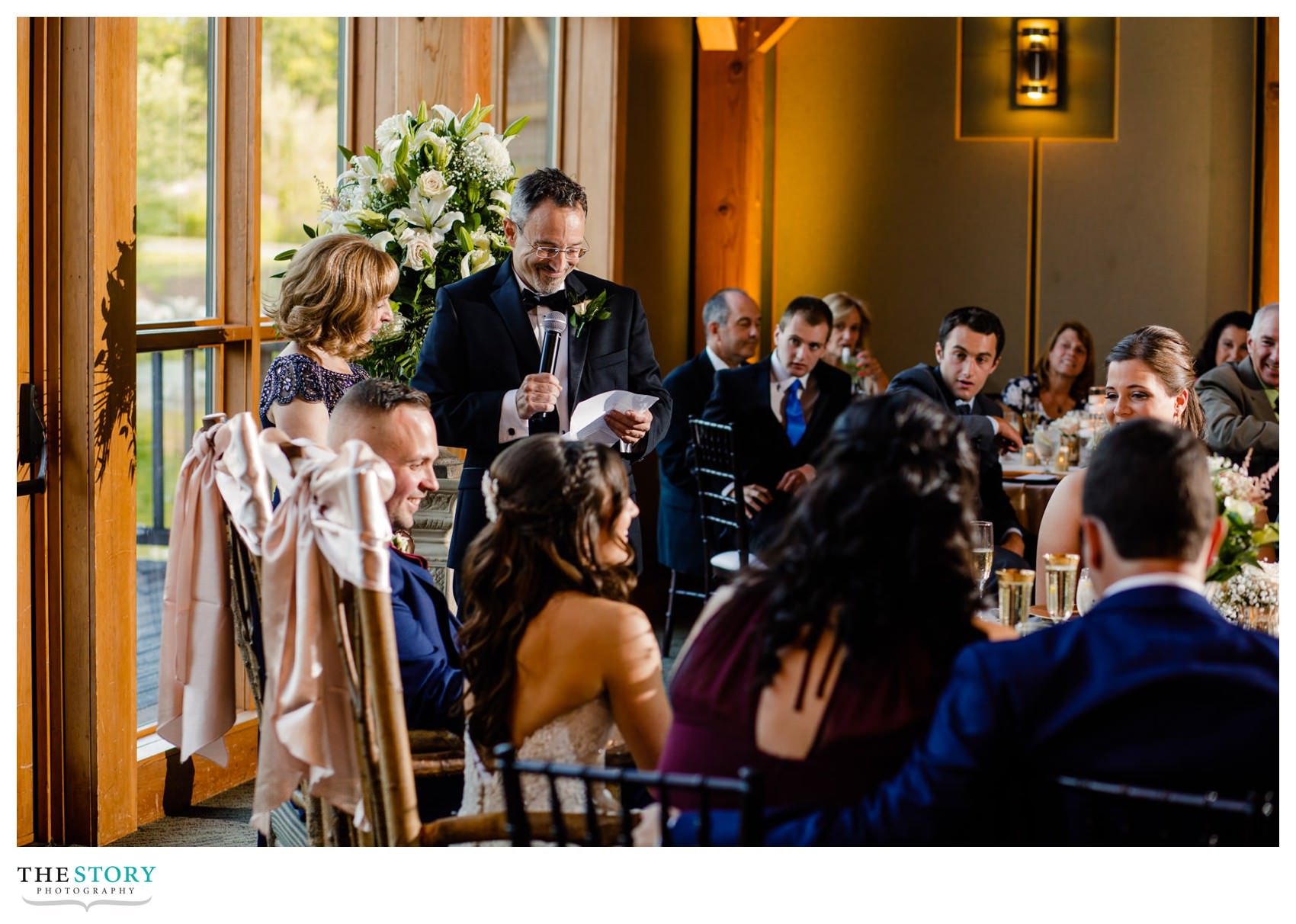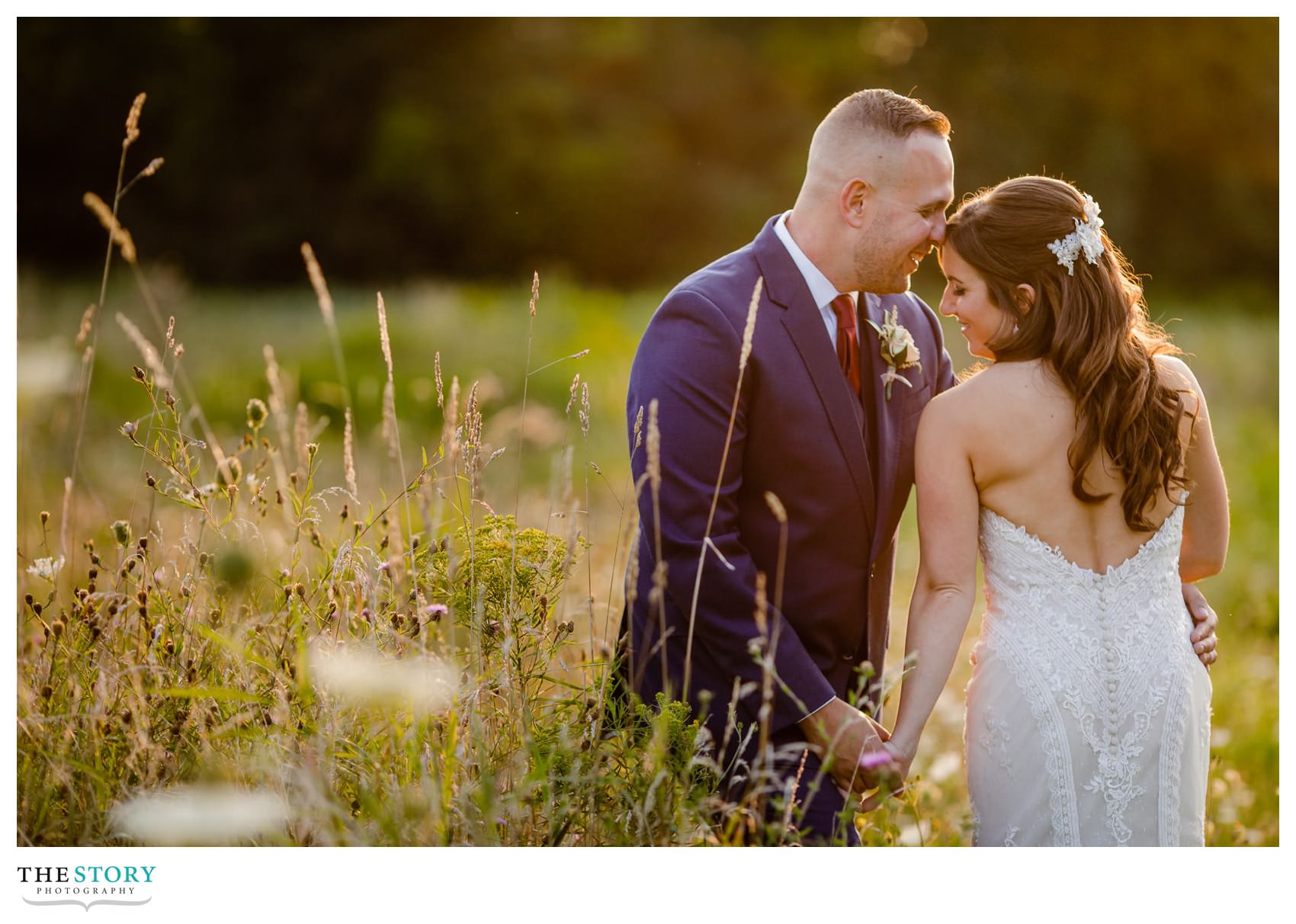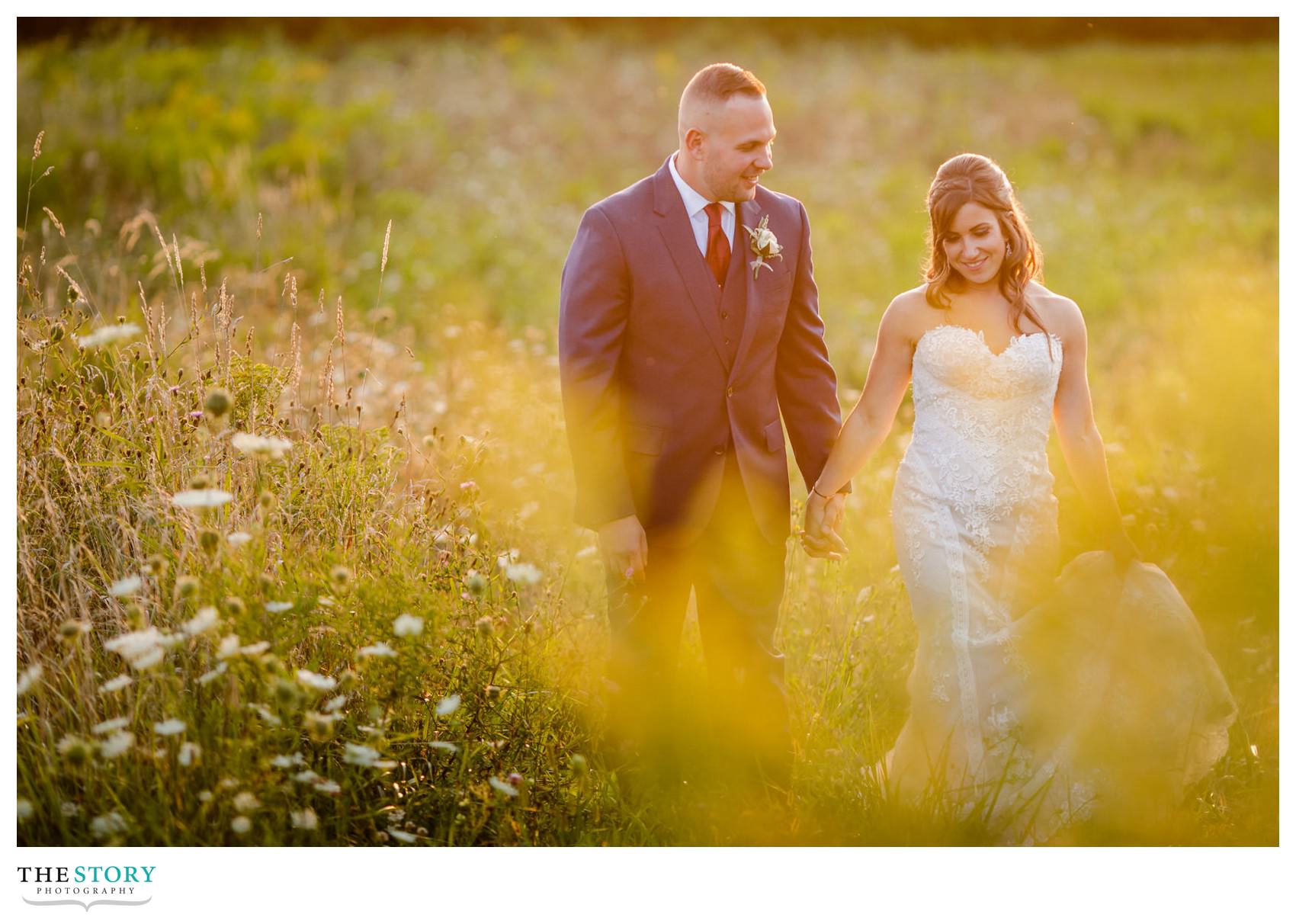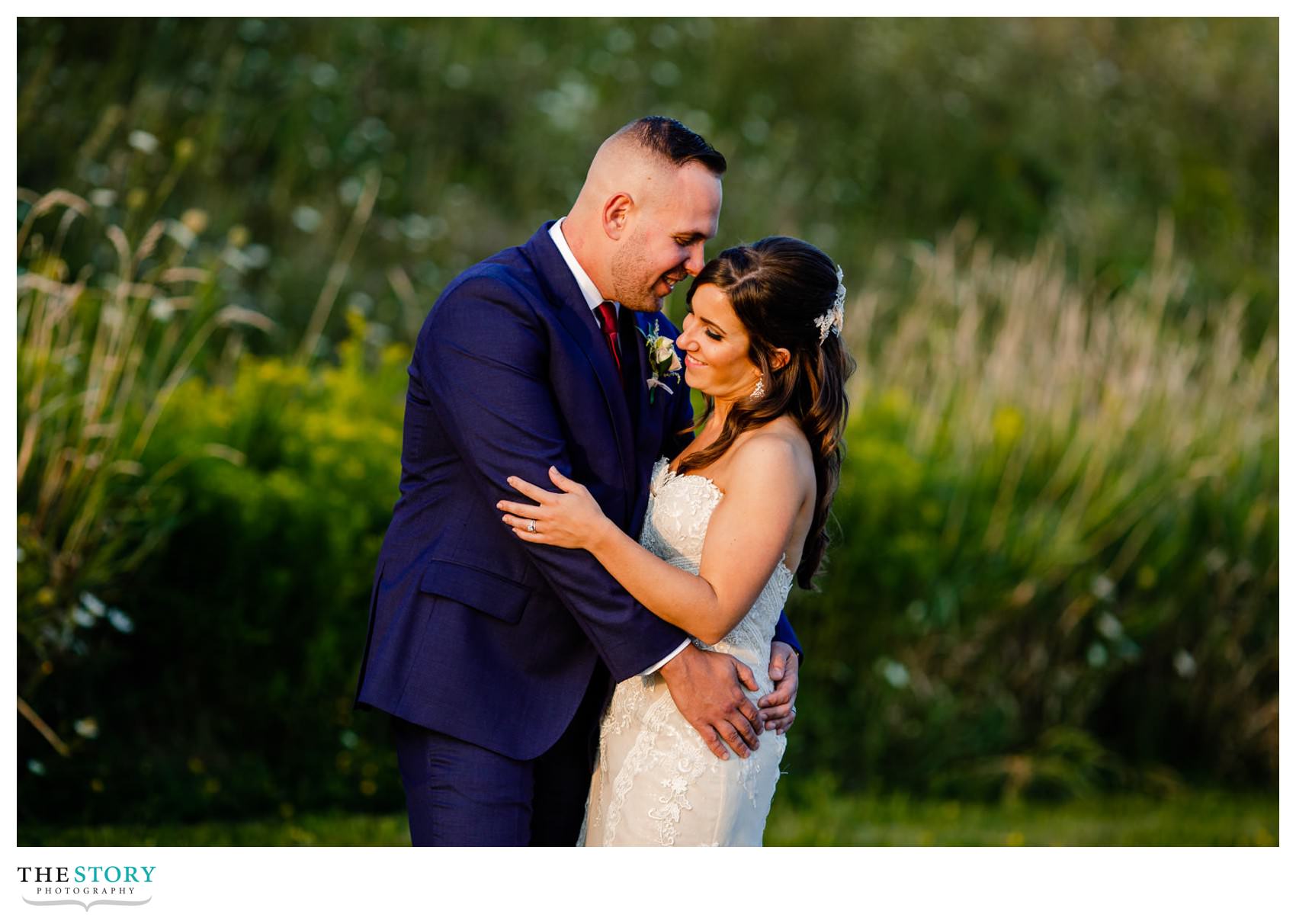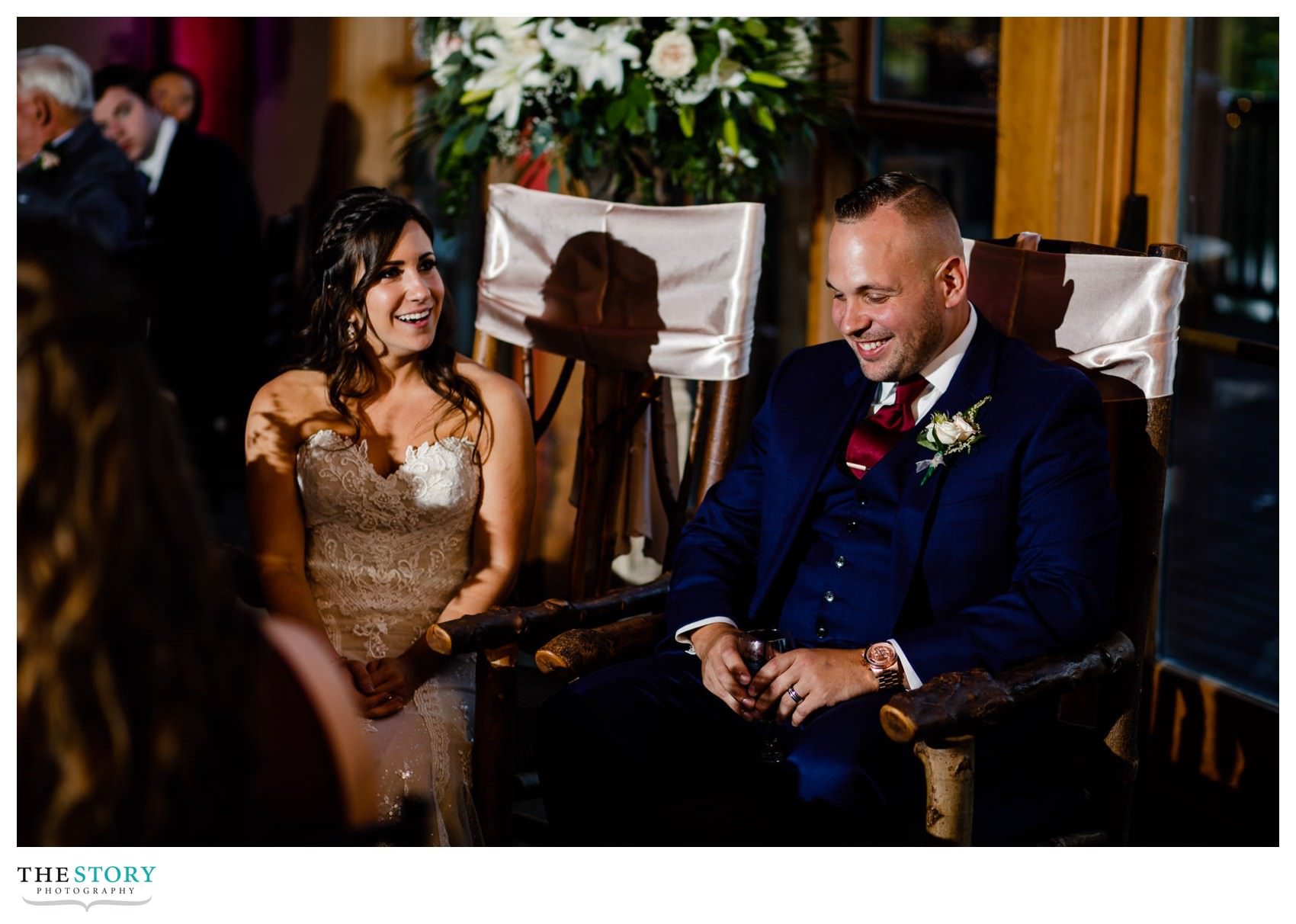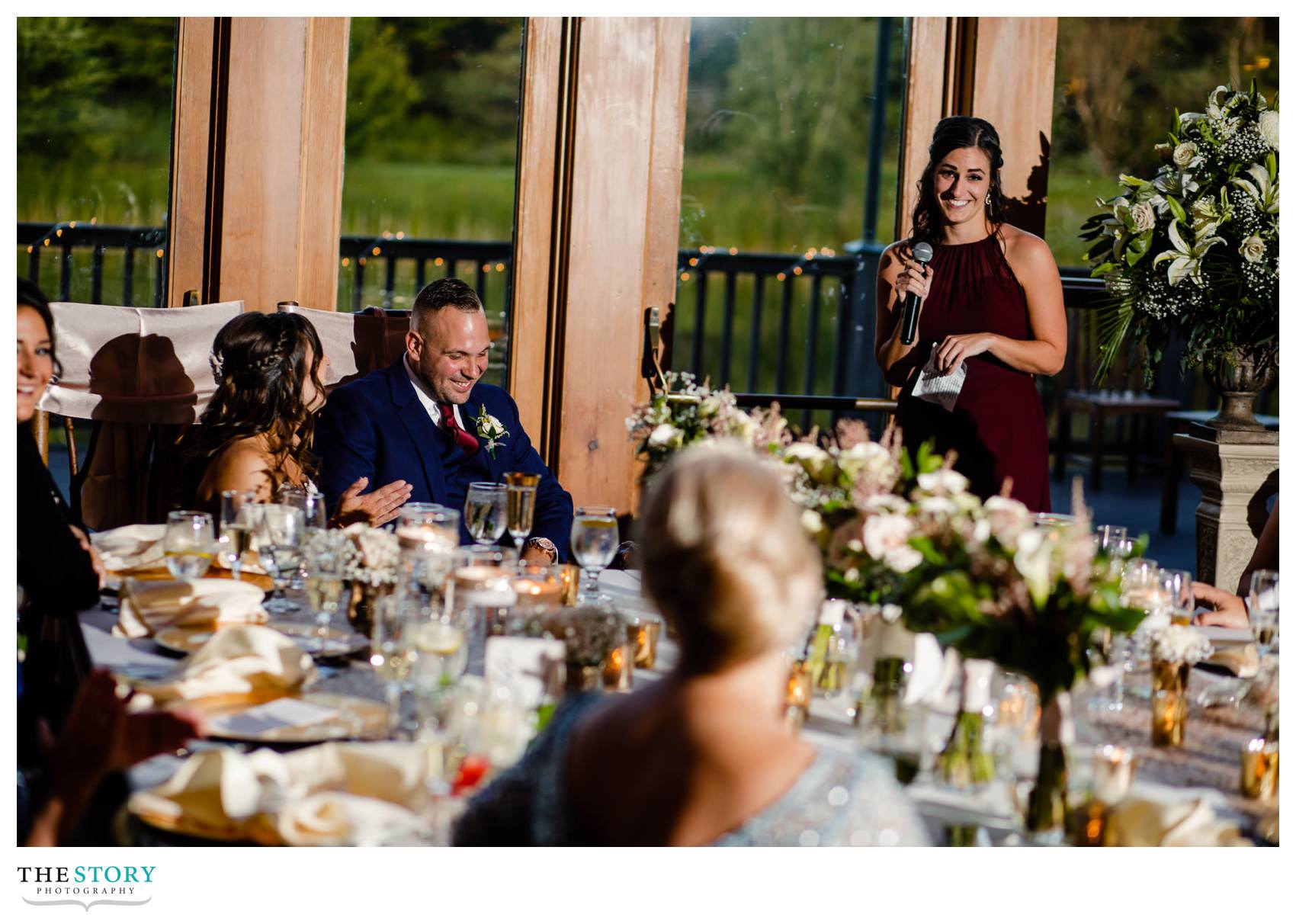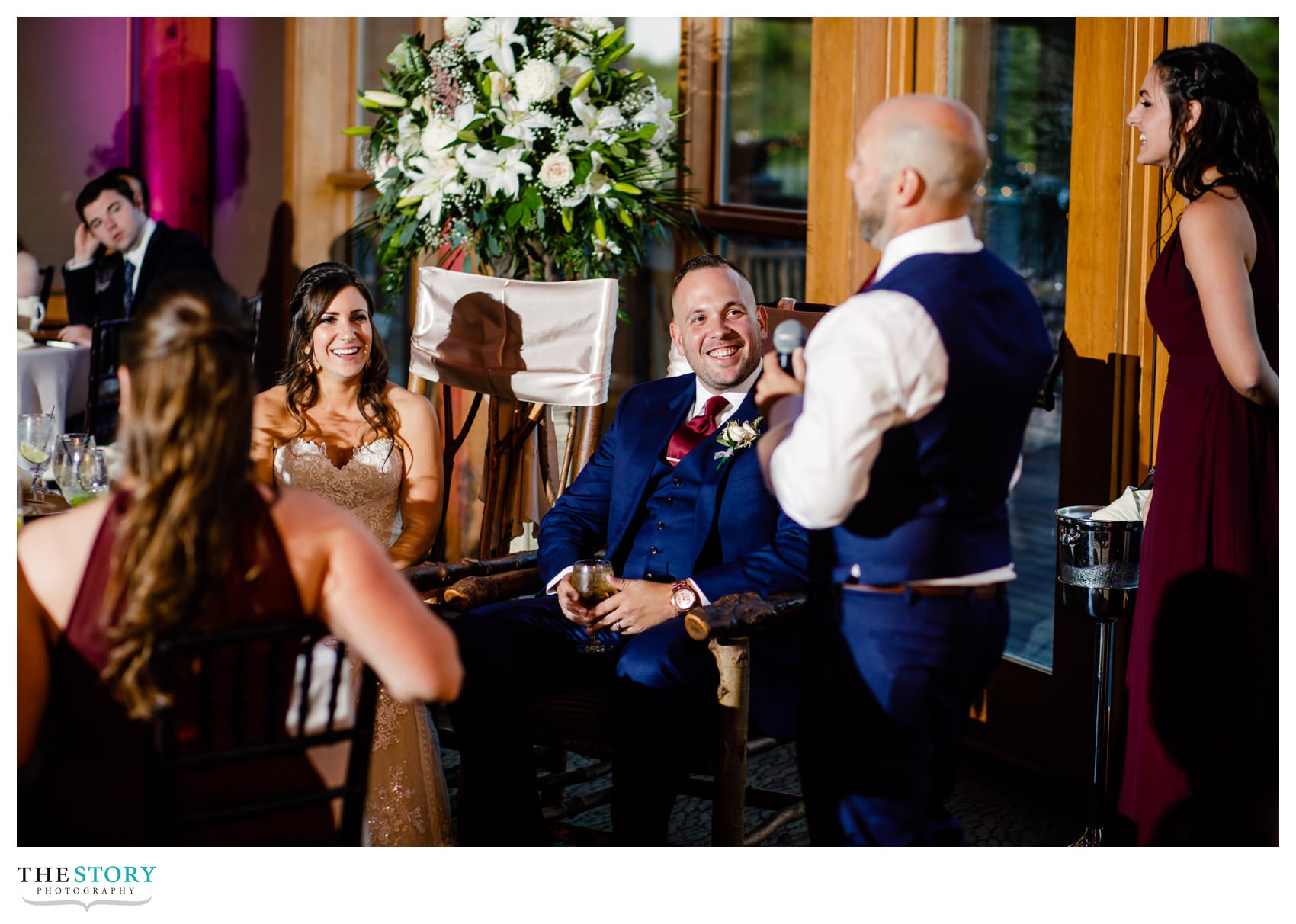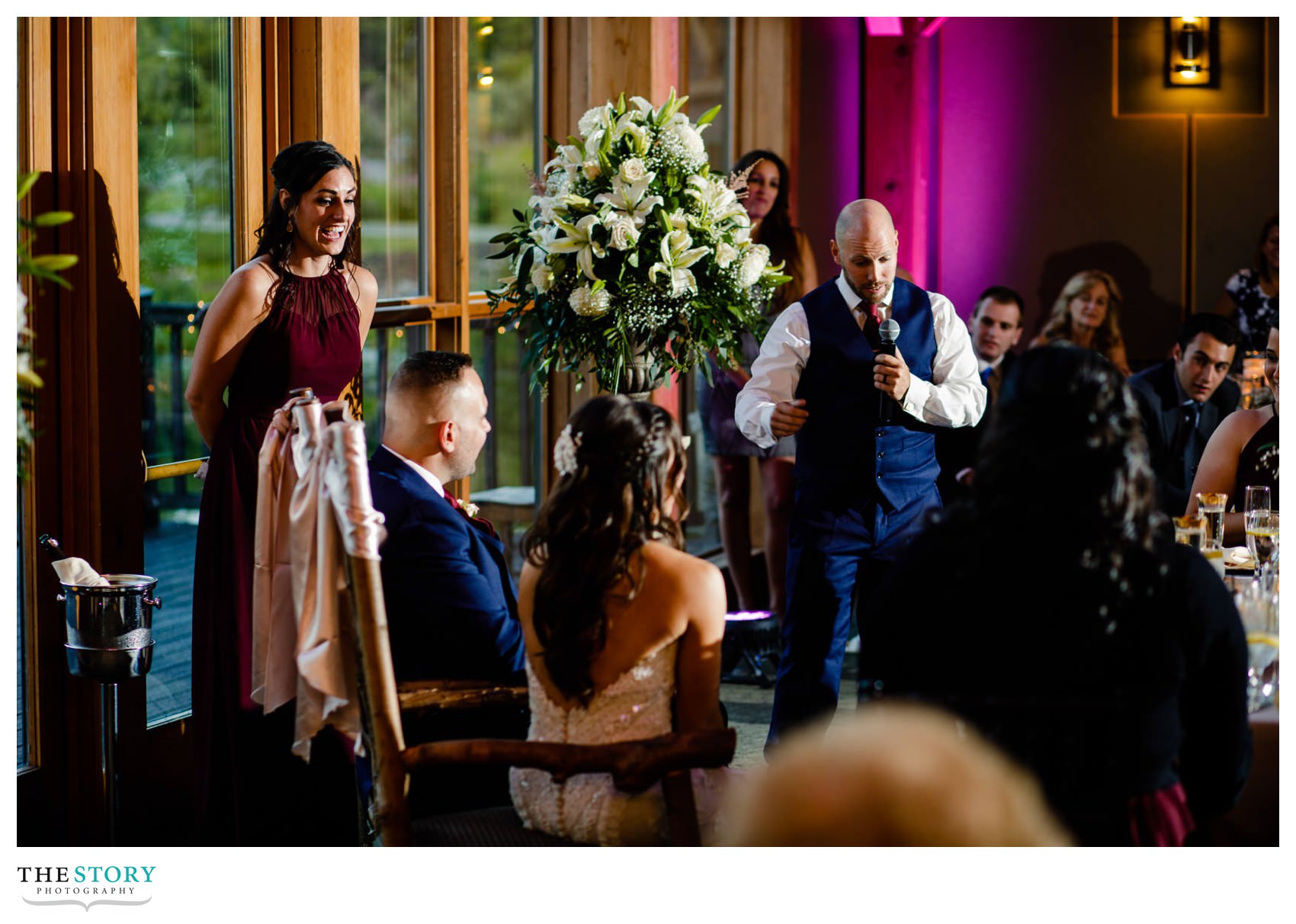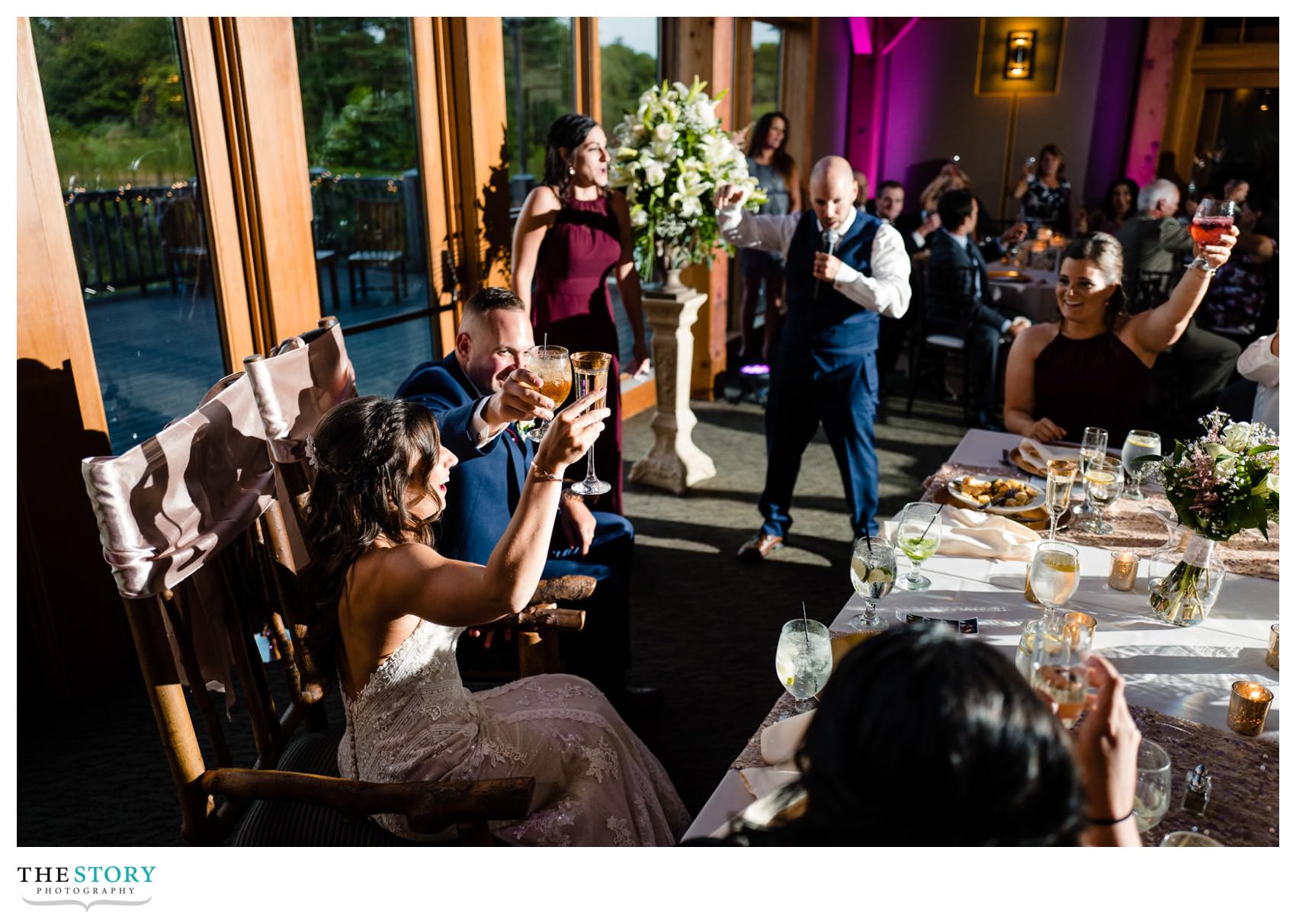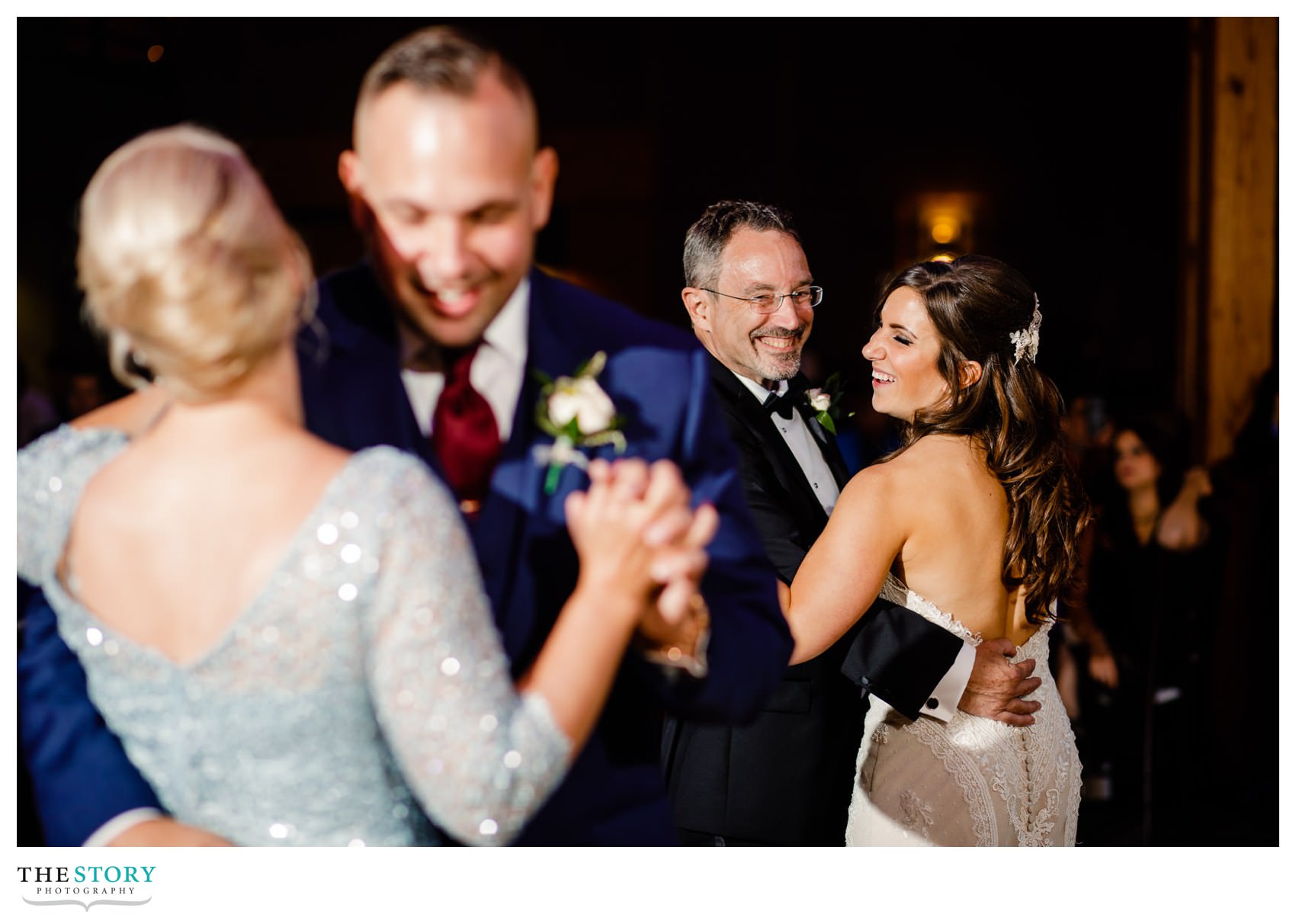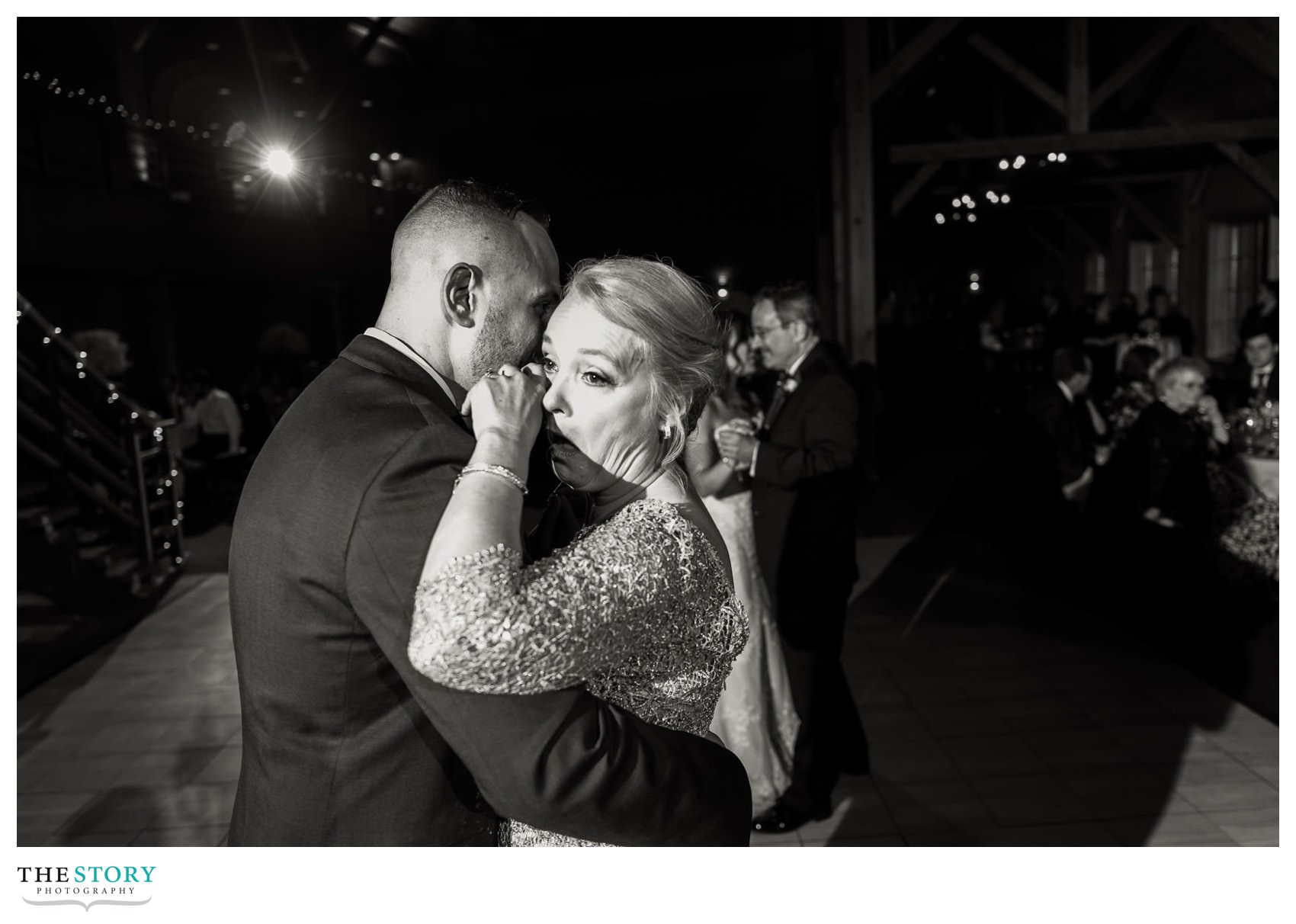 No cake cutting for these two who like to do things their own way! S'mores it is!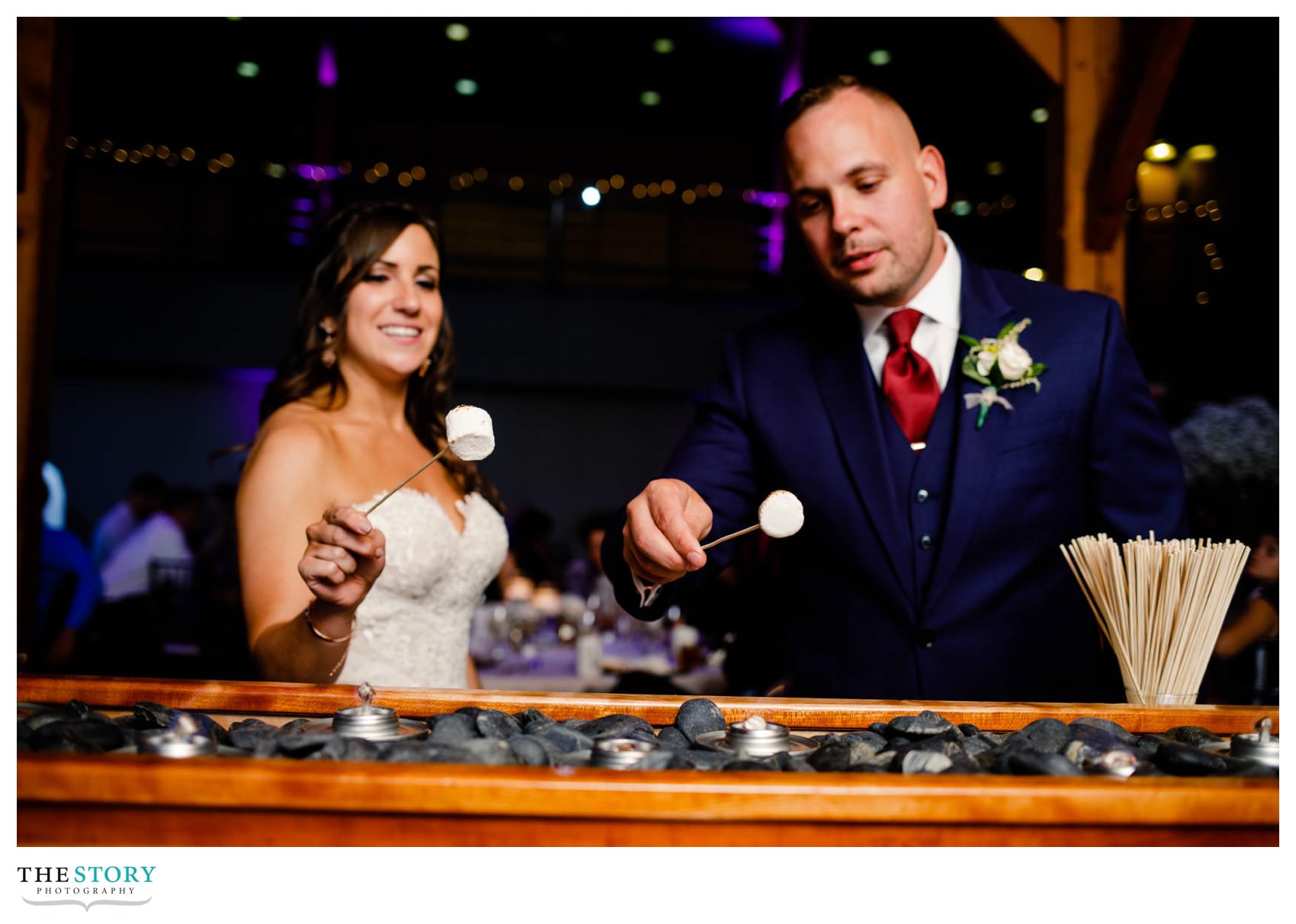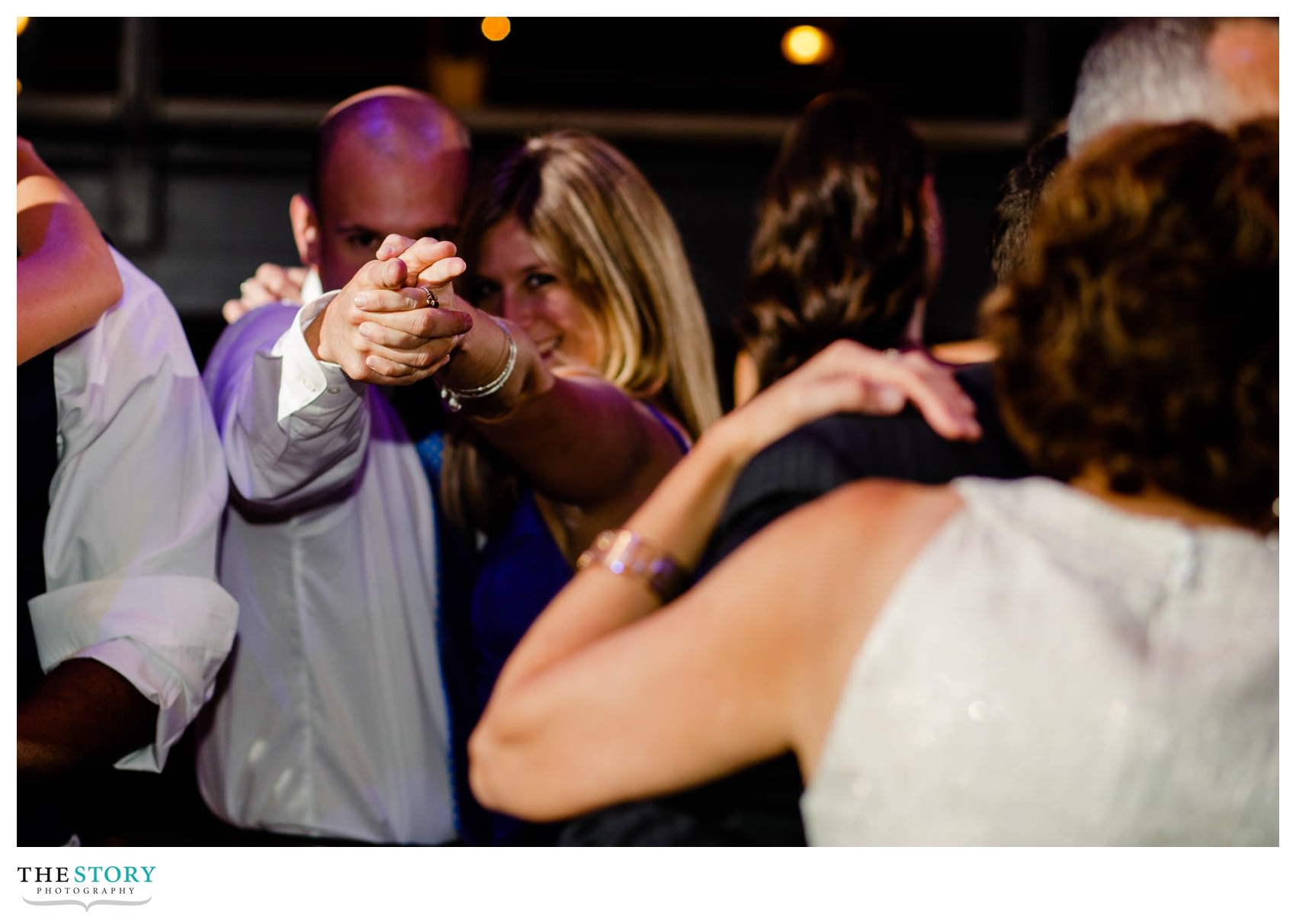 The Silver Arrow Band kept the energy going the entire night!  What a party with this team!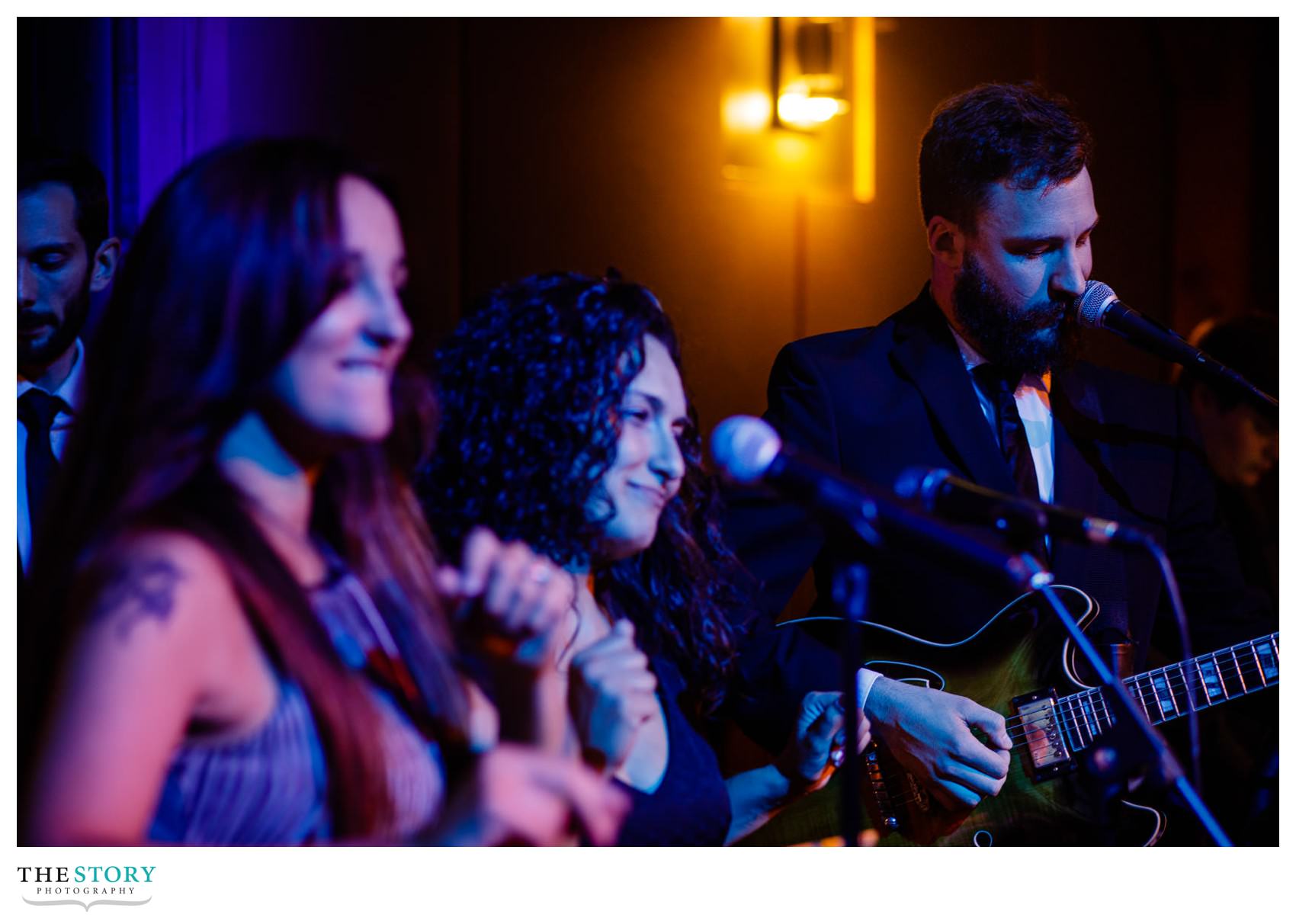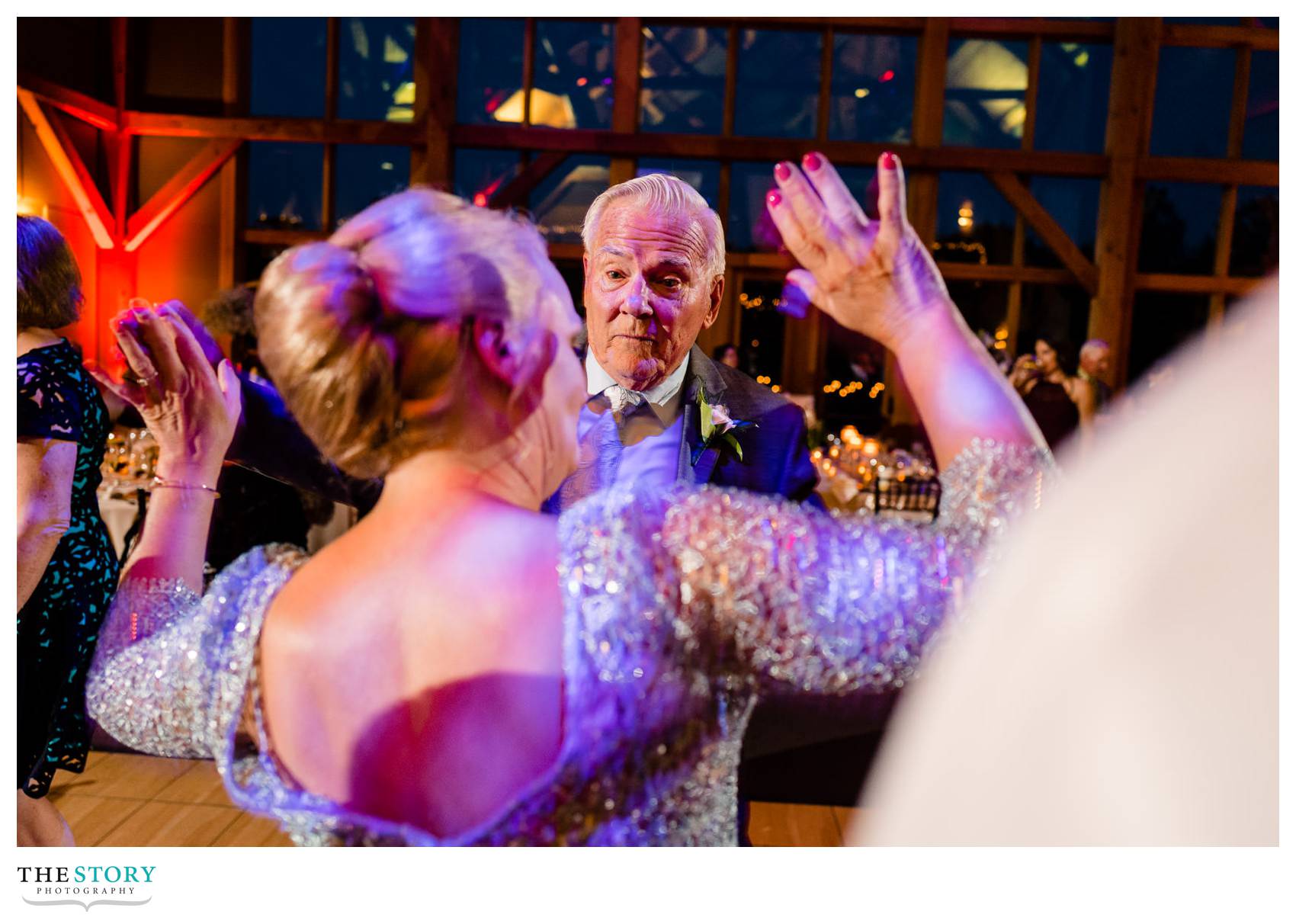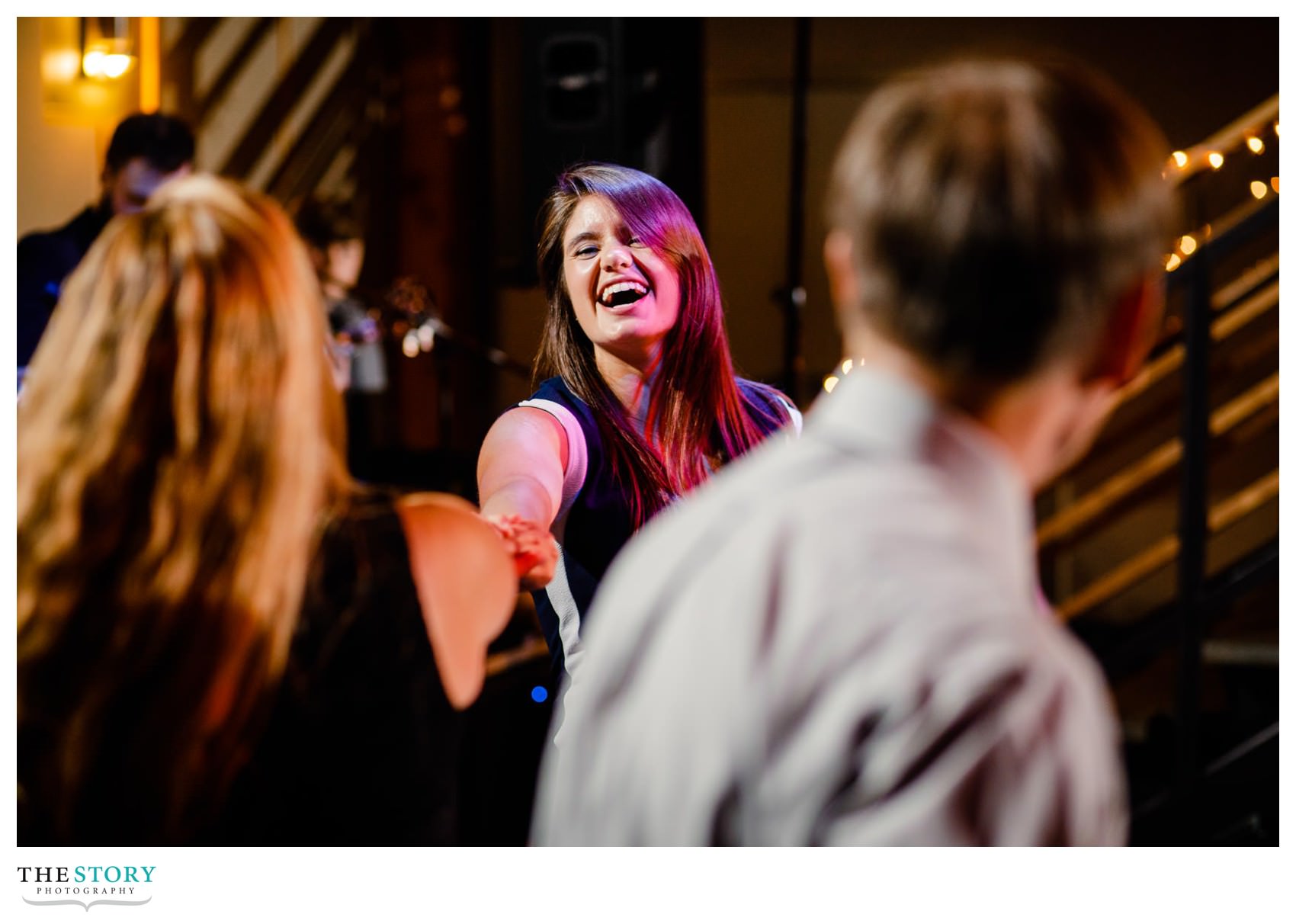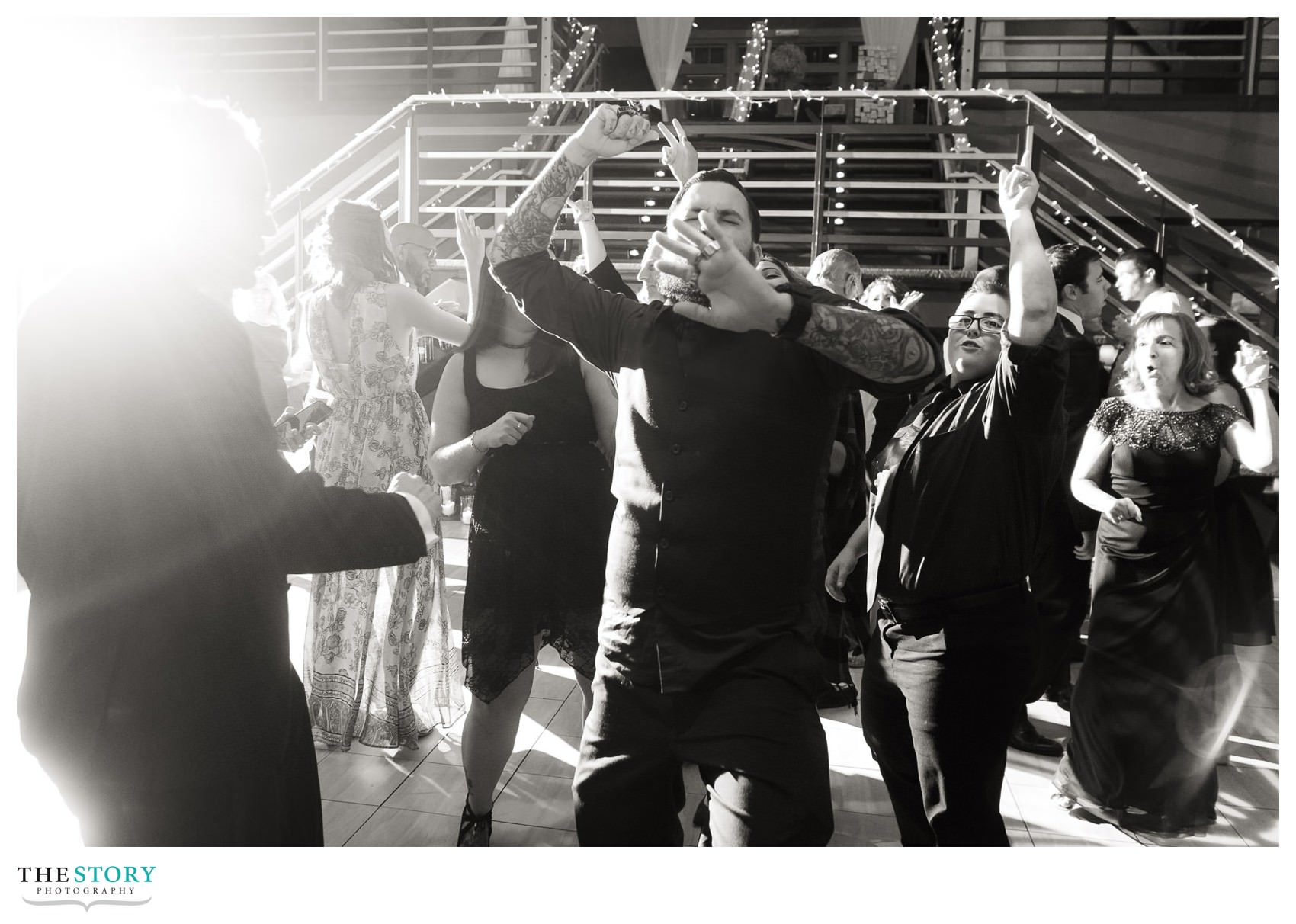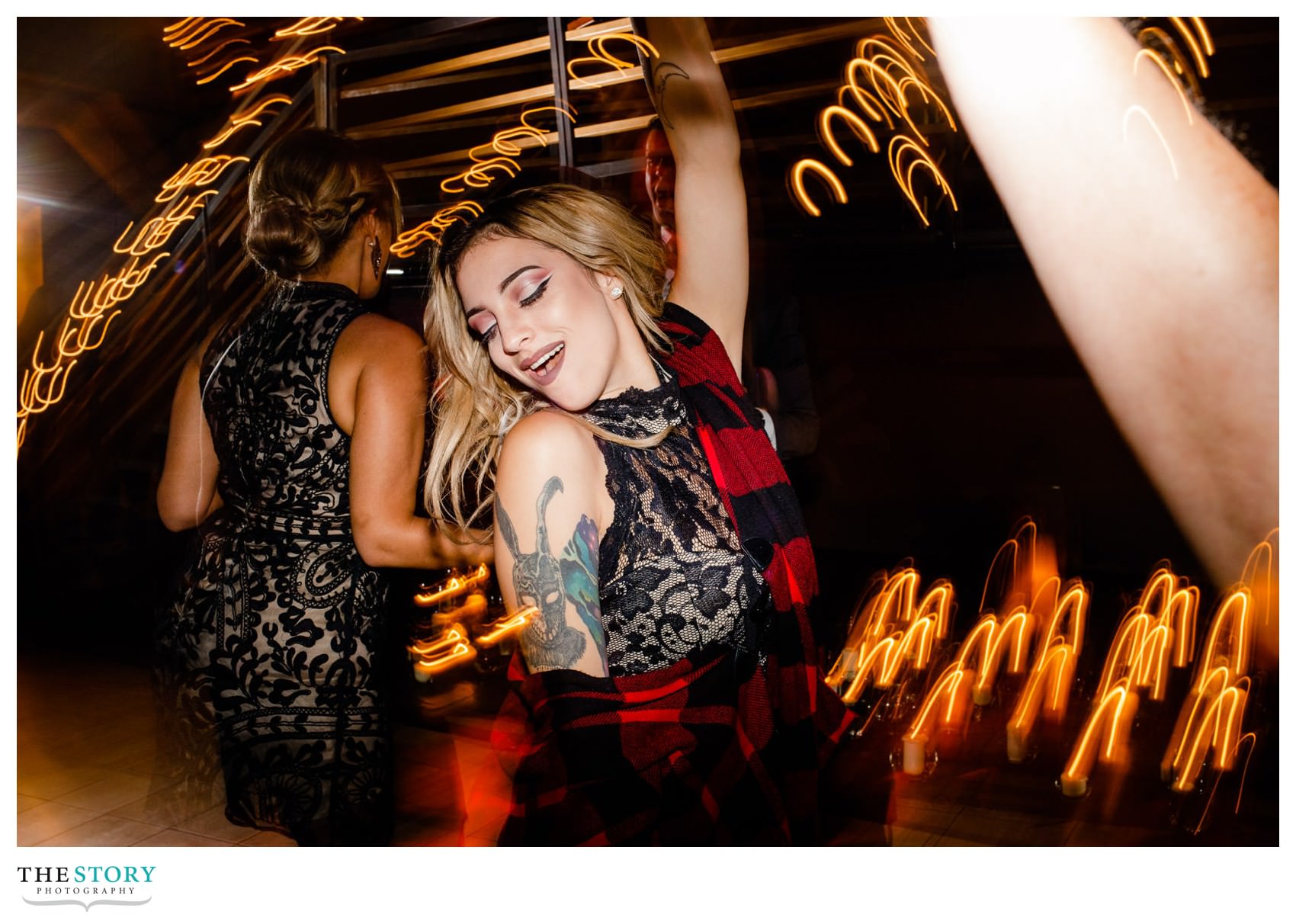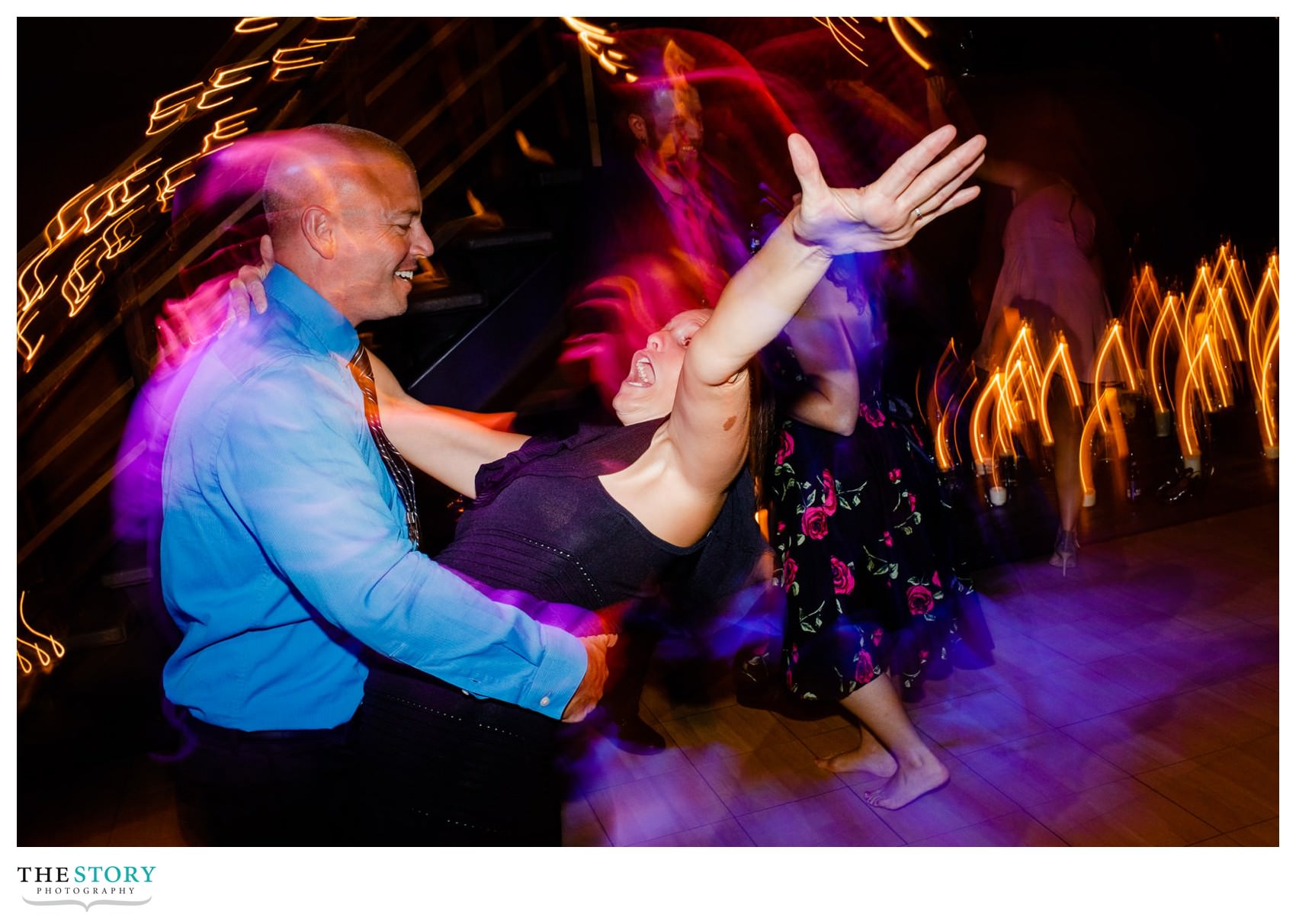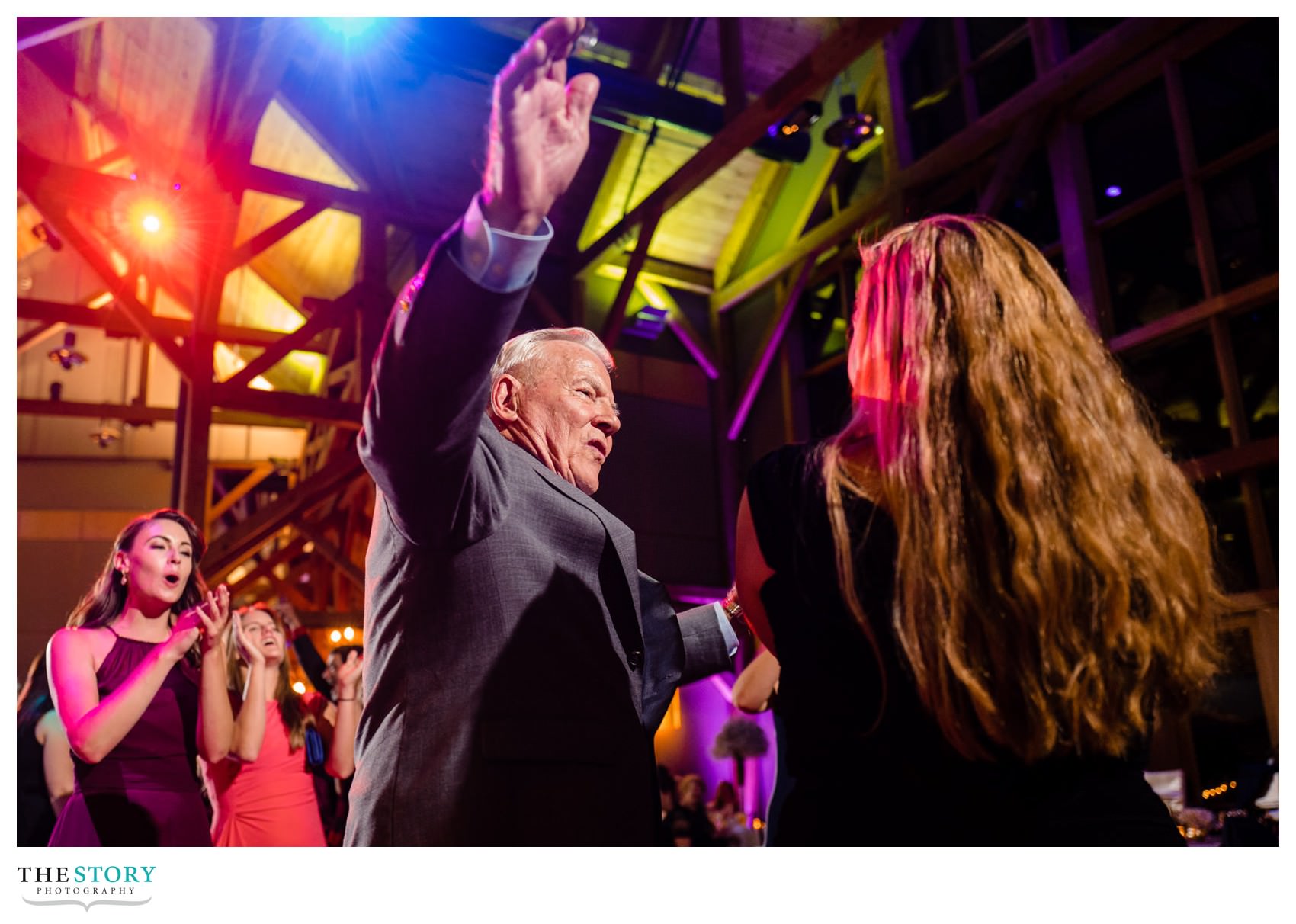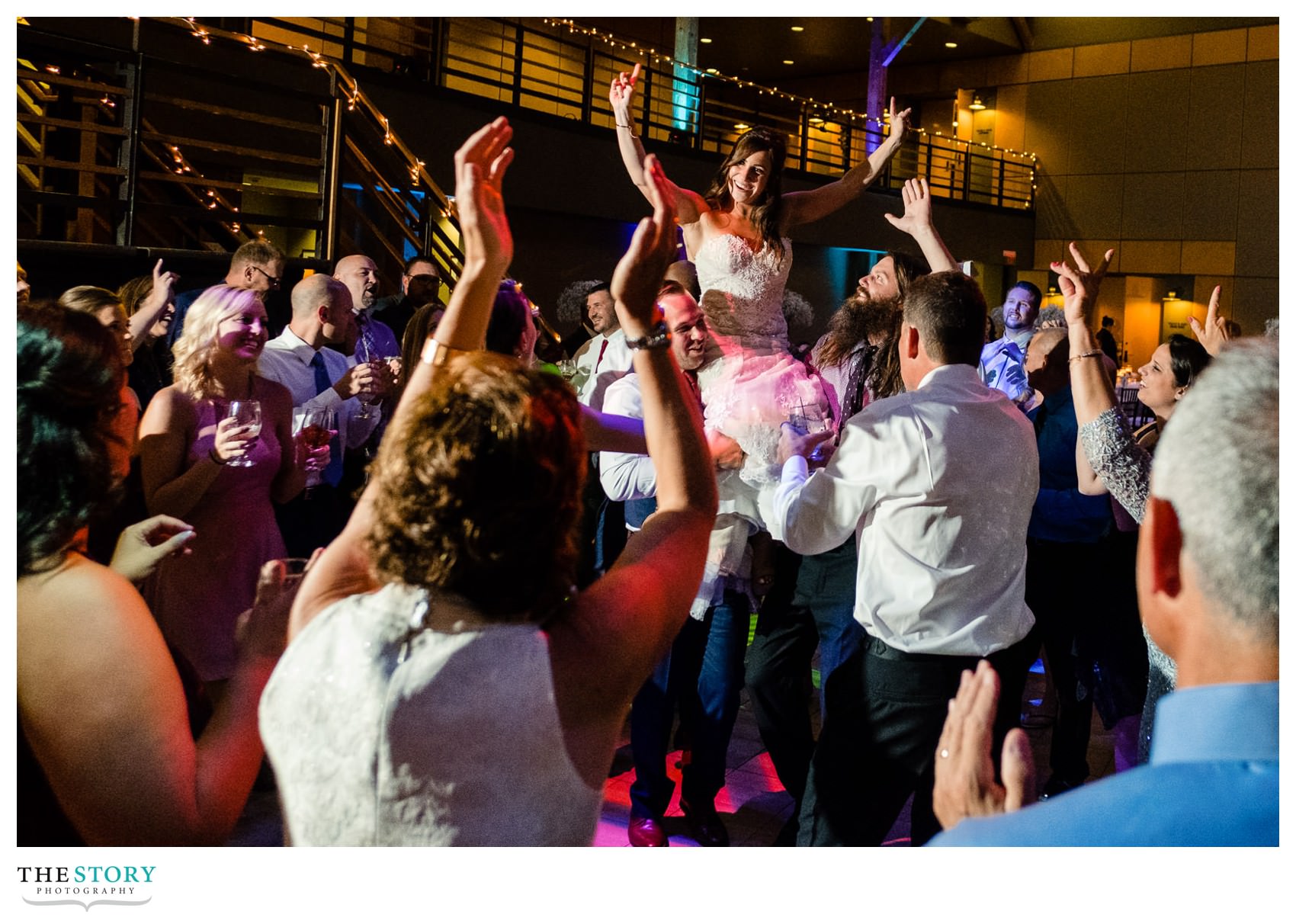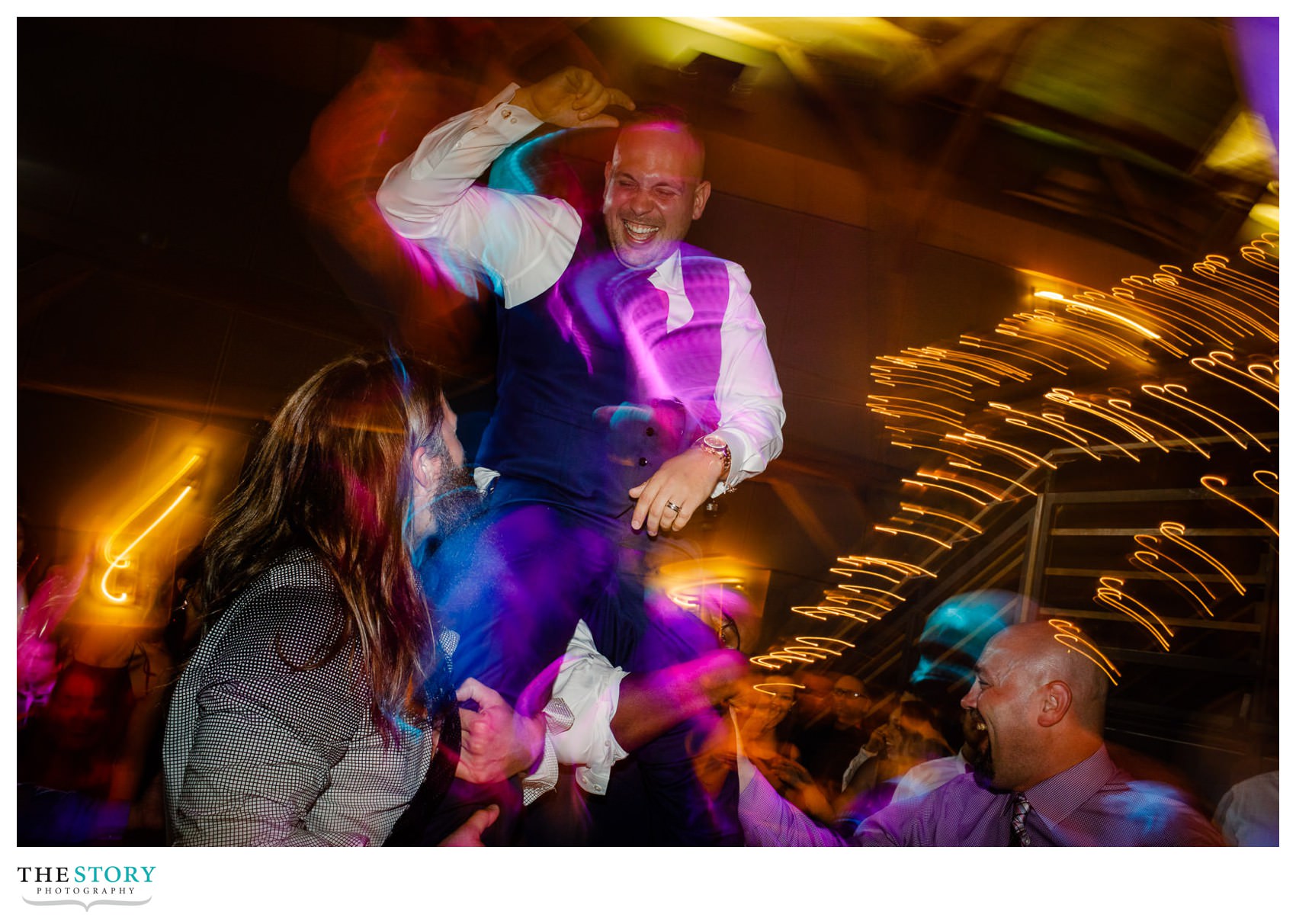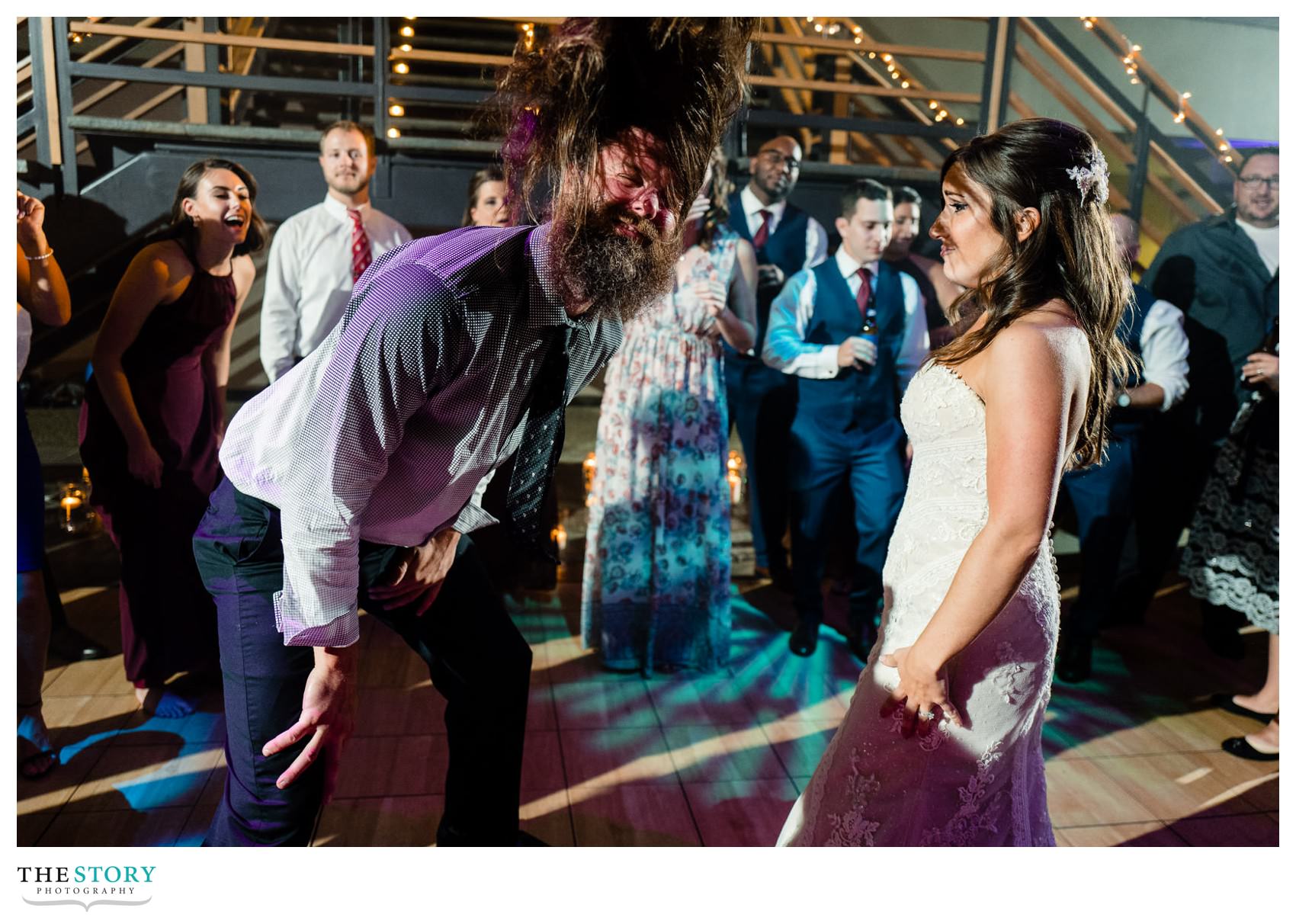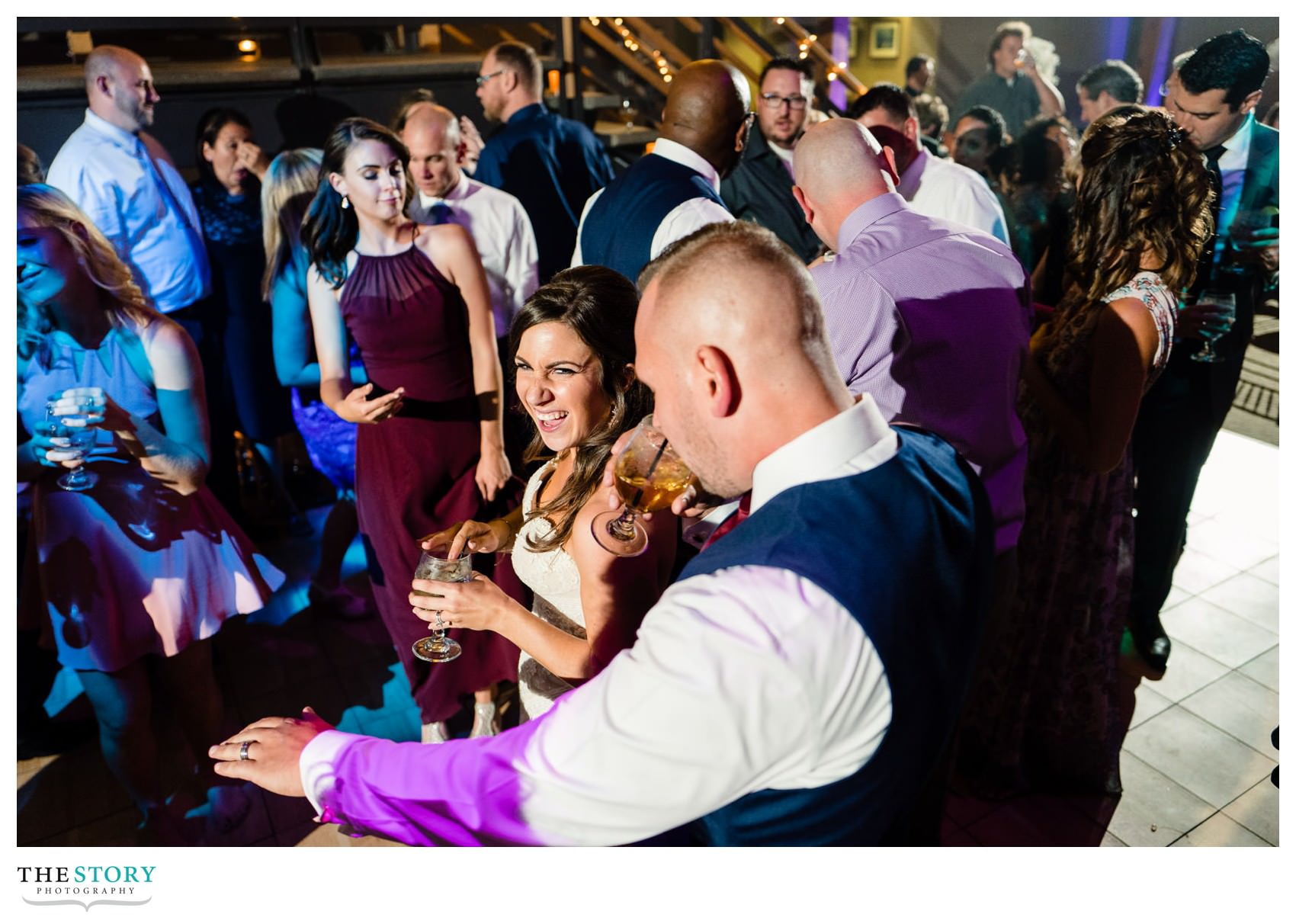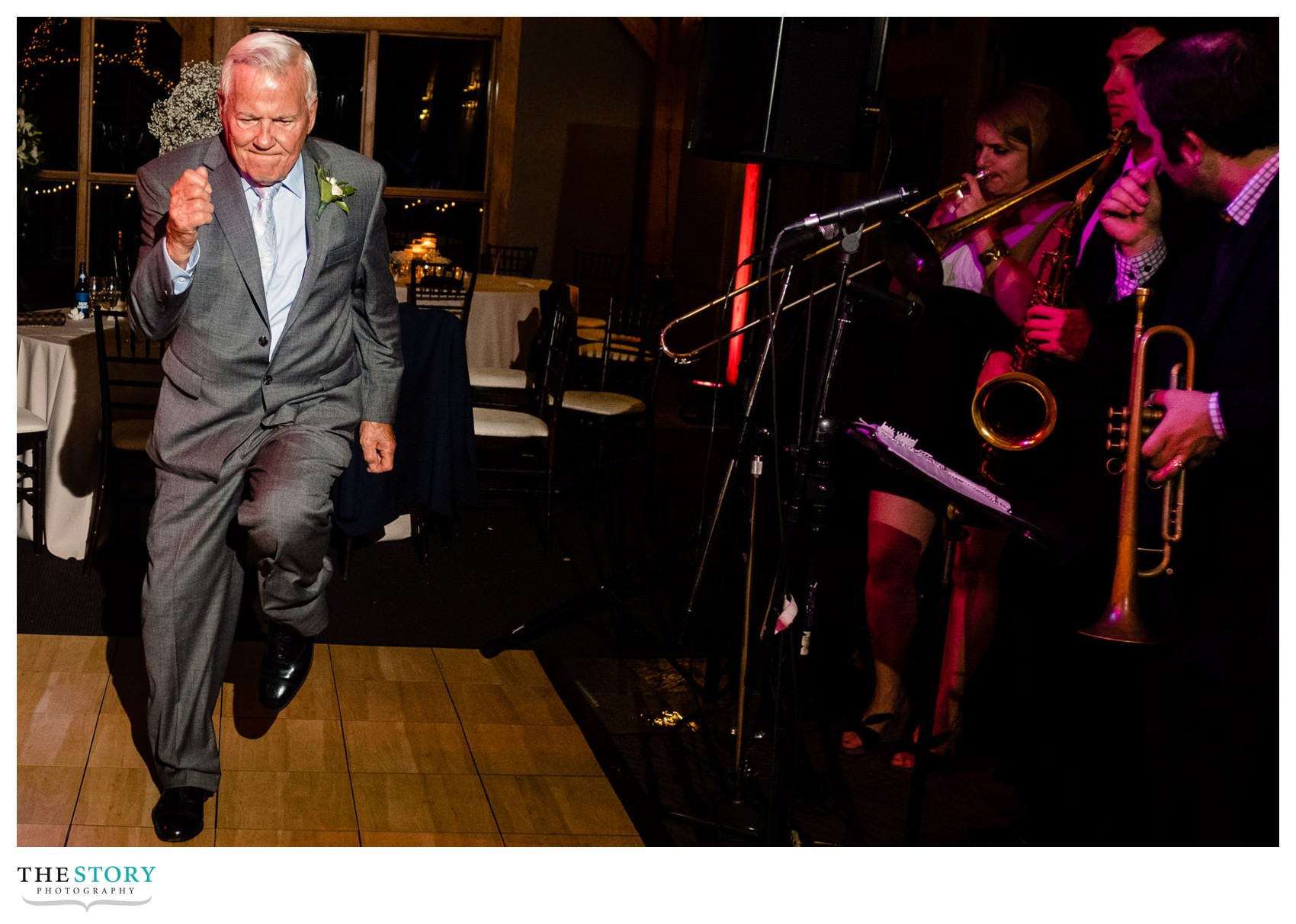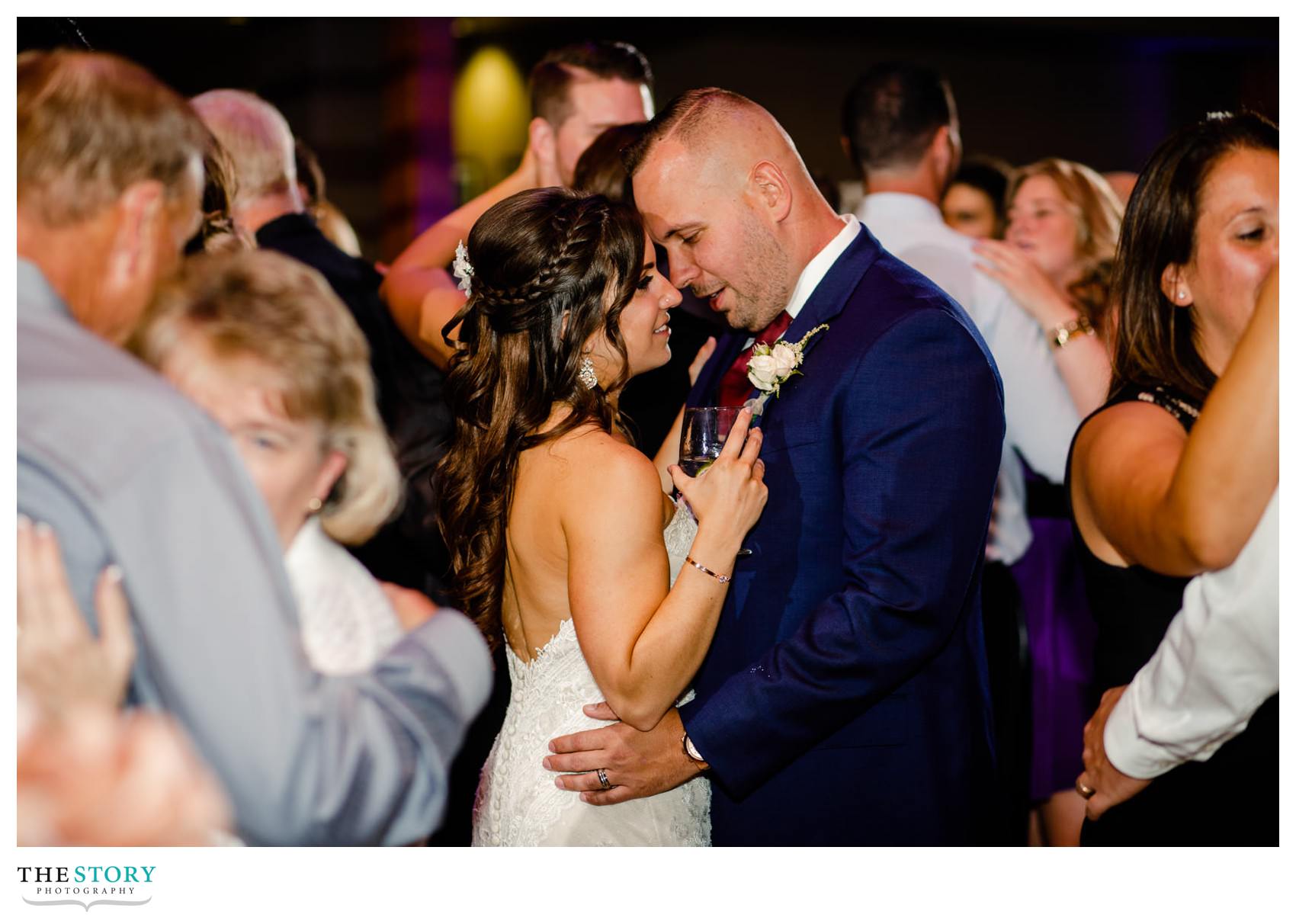 I mentioned that Alana & Rich were gracious and fun, right?  They treated their guests to a fireworks spectacular over the pond at Welch Allyn!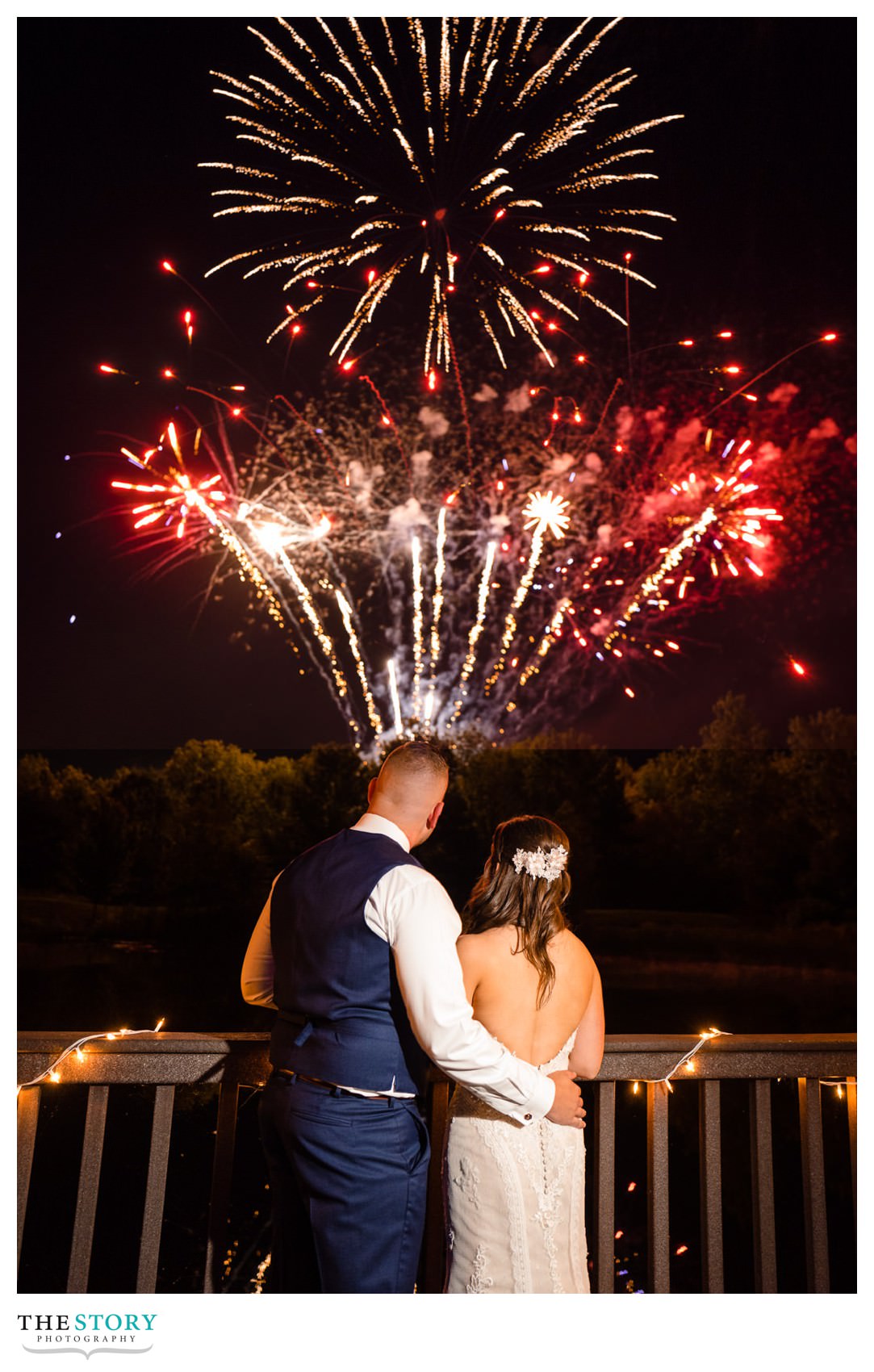 Thanks for a great day Alana & Rich!  You two walked away from that day with your love on display and as the heroes for your friends and family.