Here's another Marriott Syracuse Downtown wedding to share!  This time it's for the FUN filled, energetic, contagious joy of Jackie & Chris!
While Chris got ready at the former Hotel Syracuse, Jackie was with her bridesmaids at her mother's home enjoying a morning of hair and makeup treatment and time with her bridesmaids!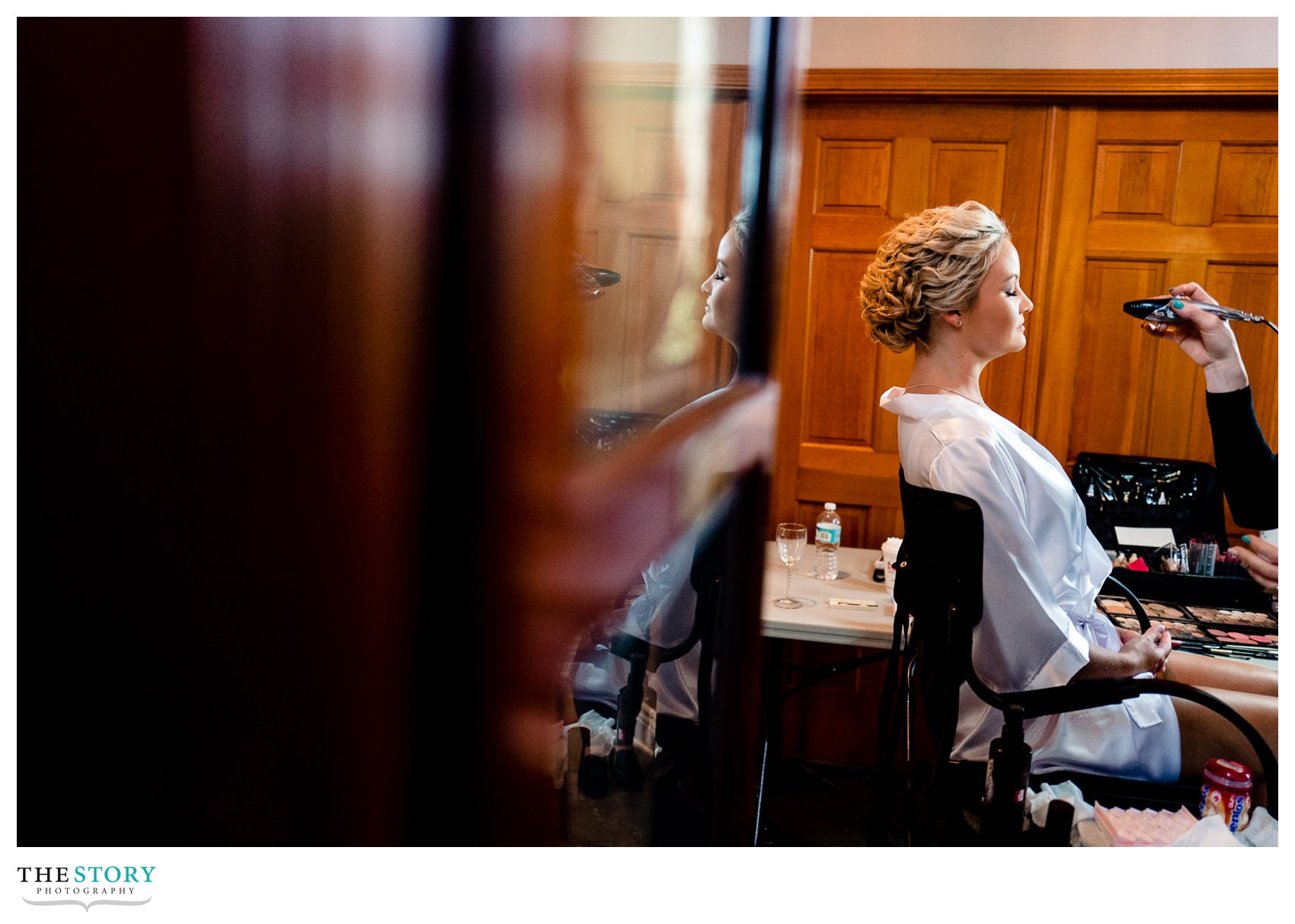 Makeup by Lynne of Glamvanity.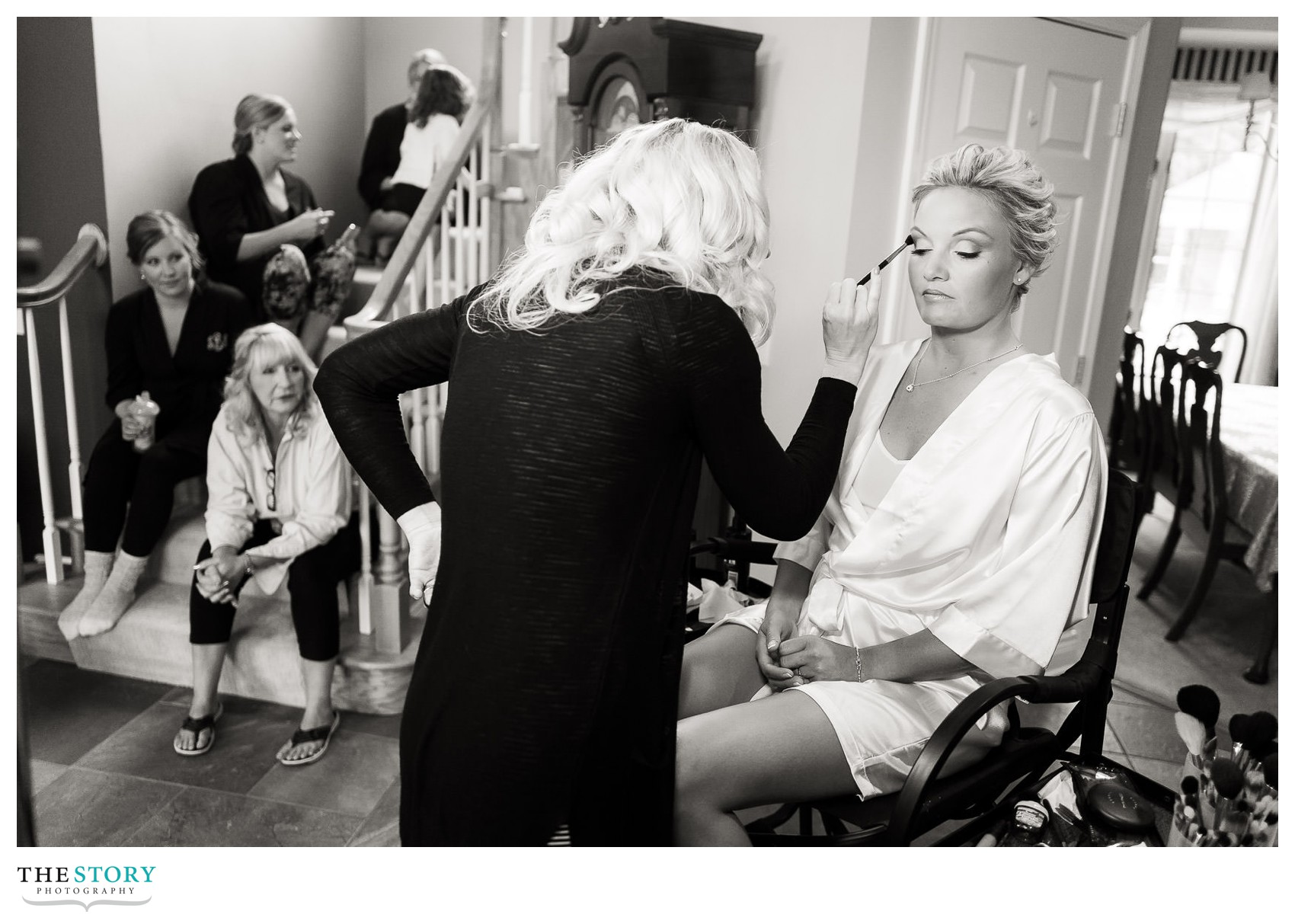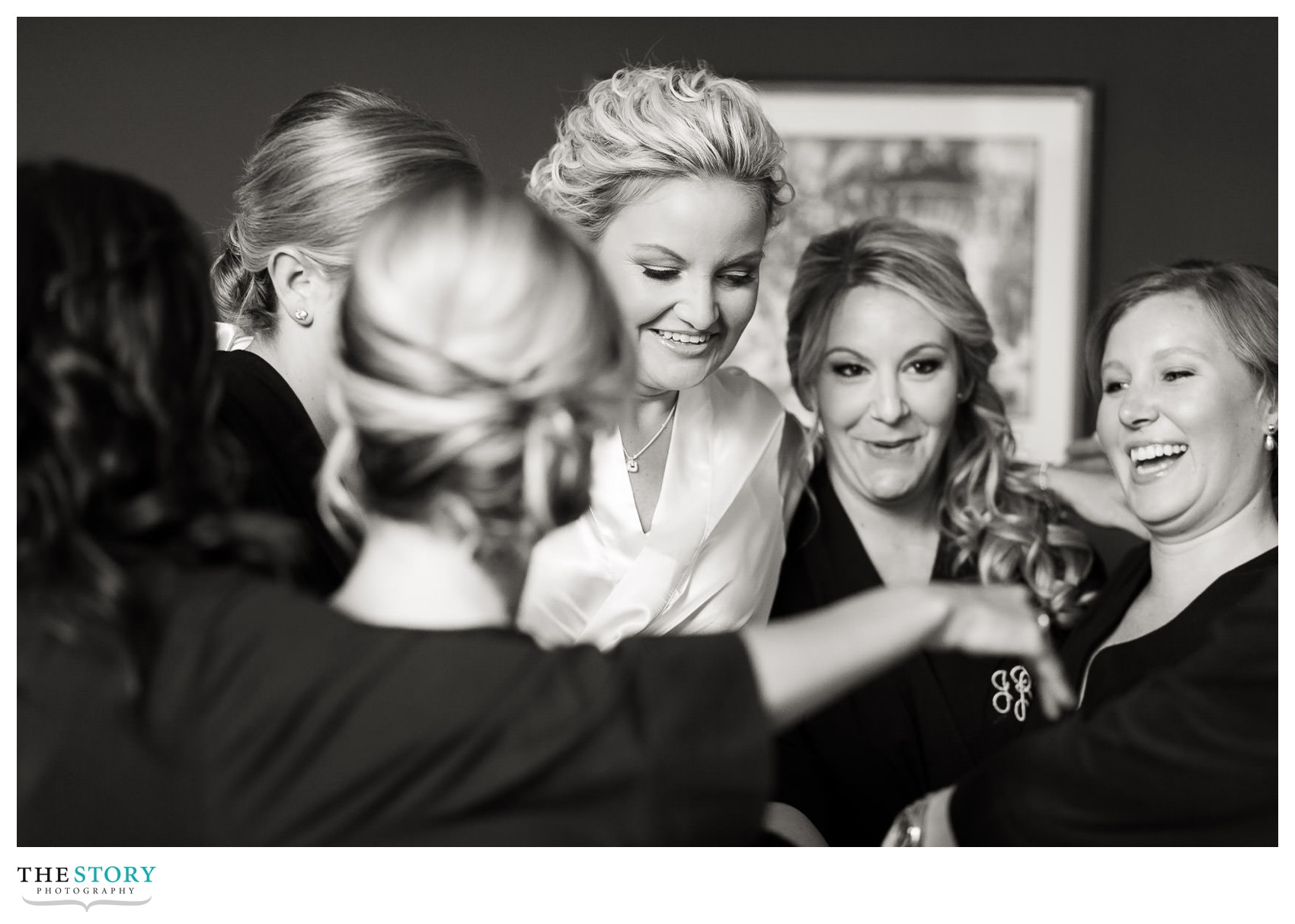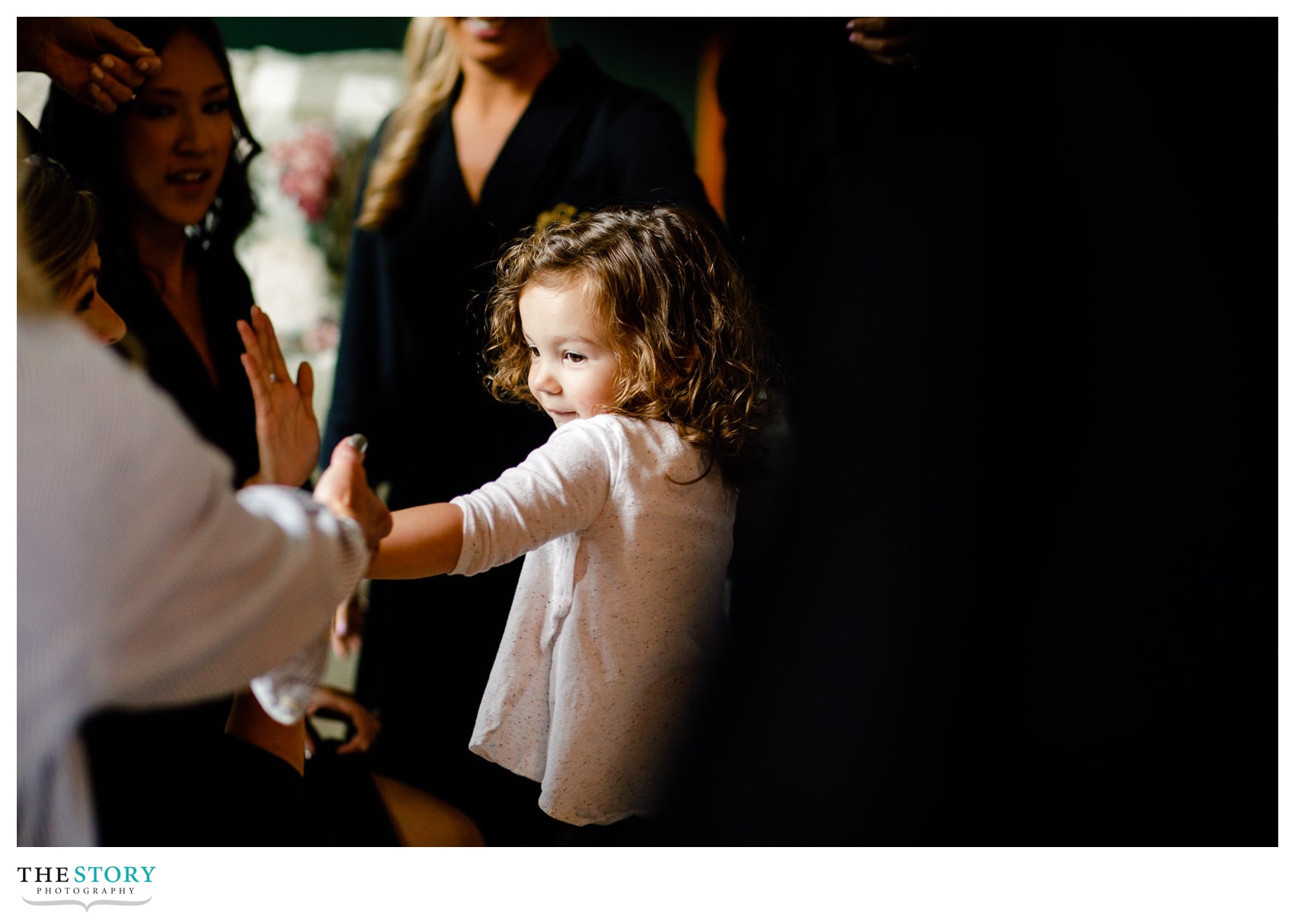 What a day this little one had getting ready for the wedding day with all of the "big girls!"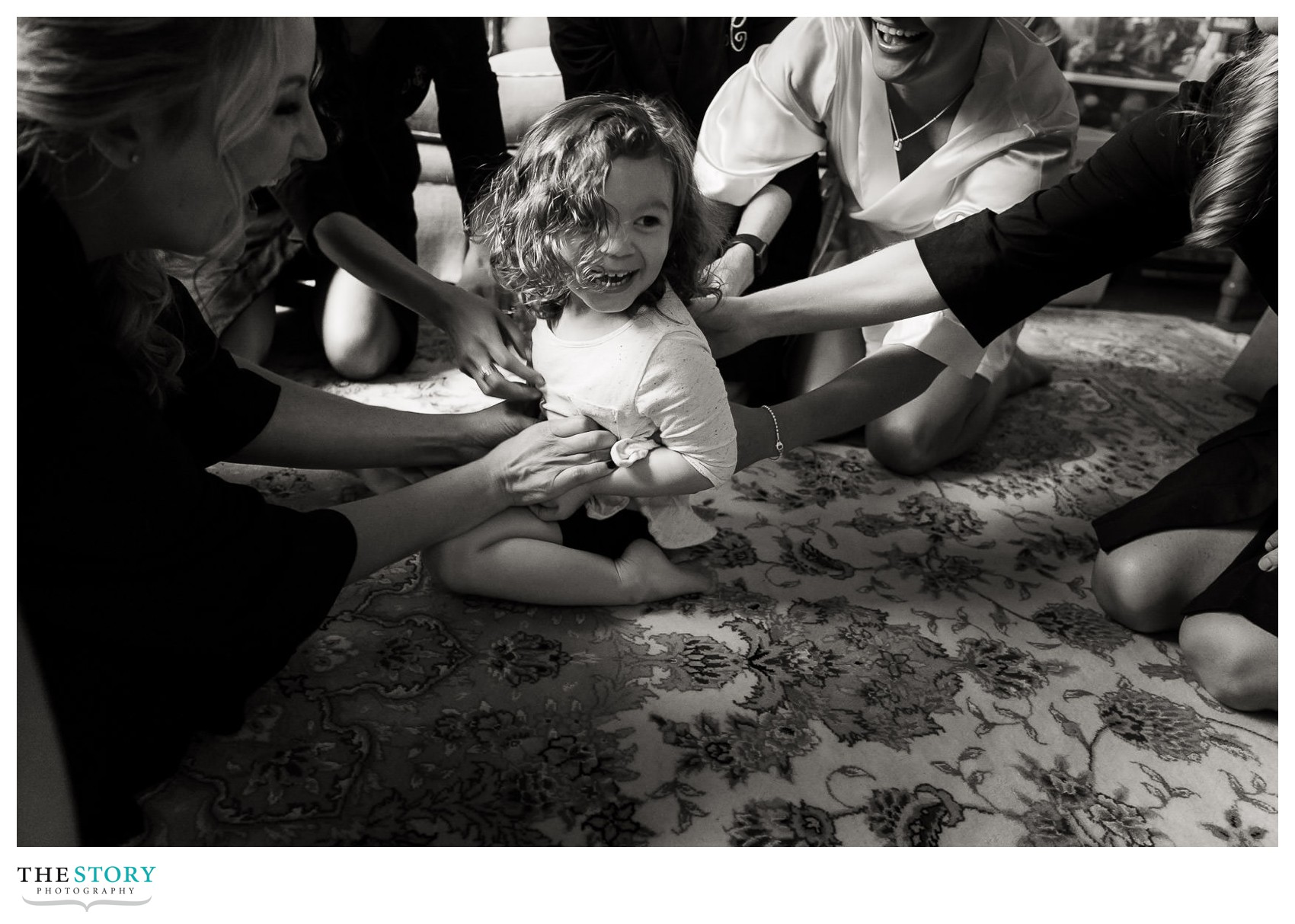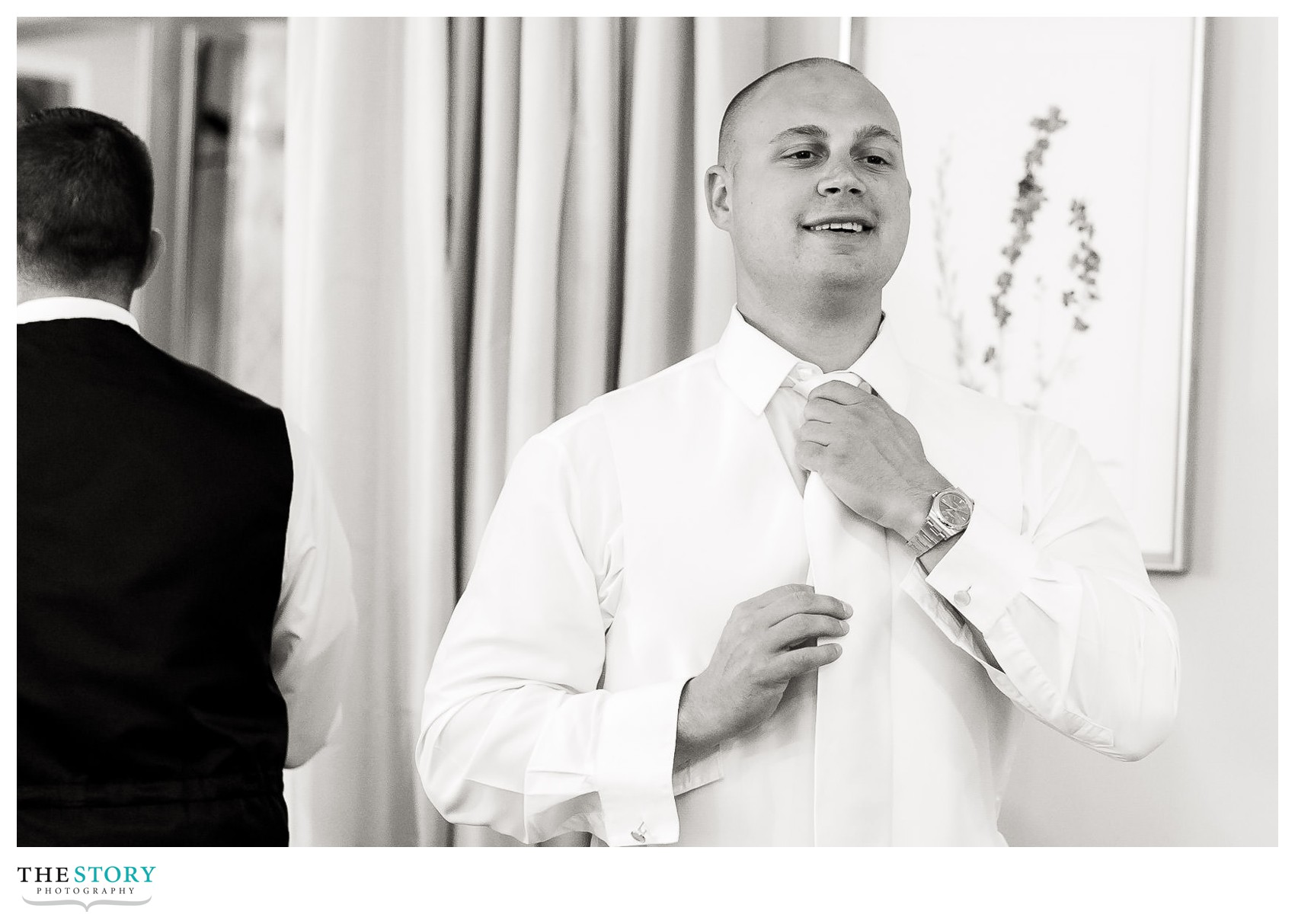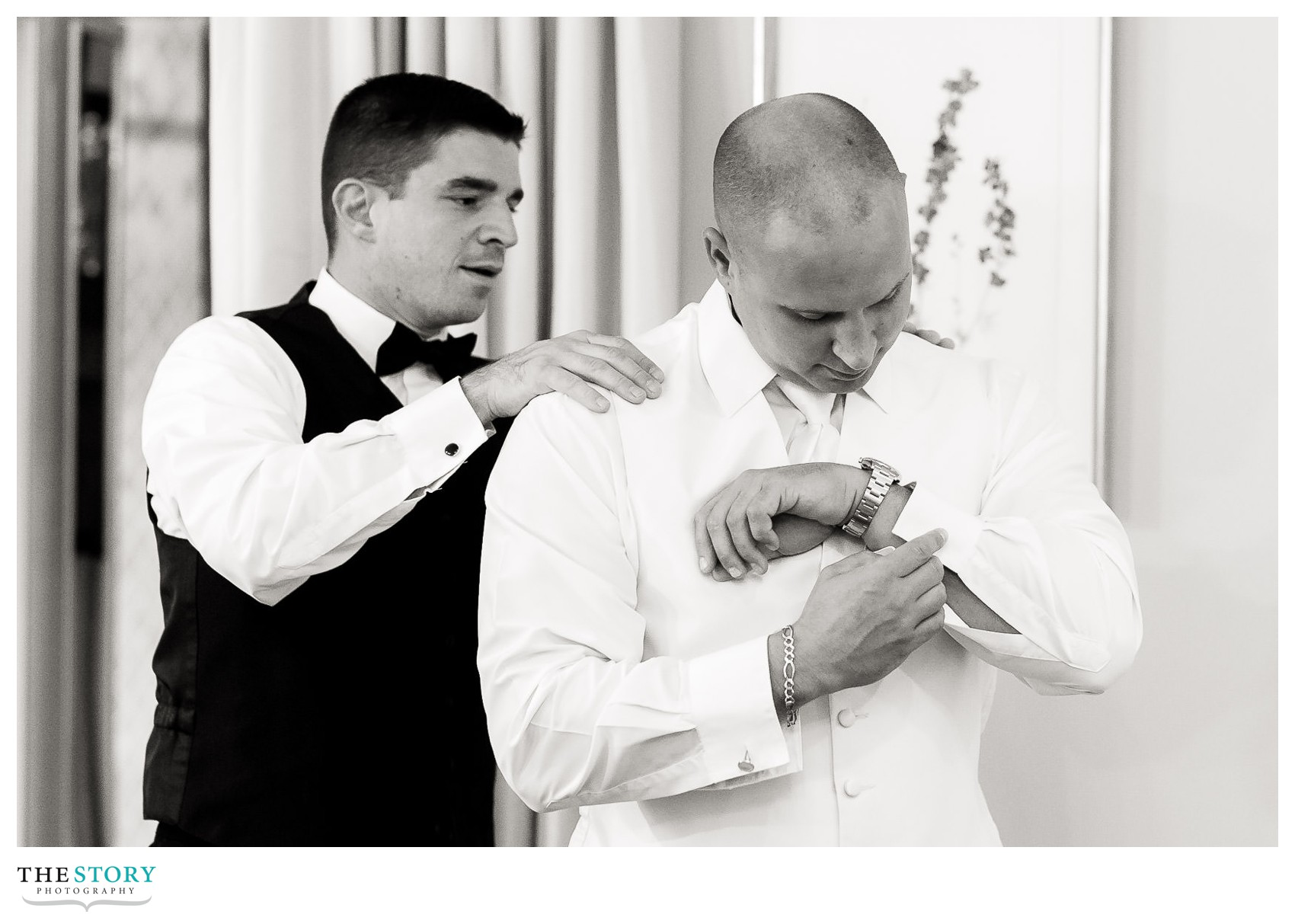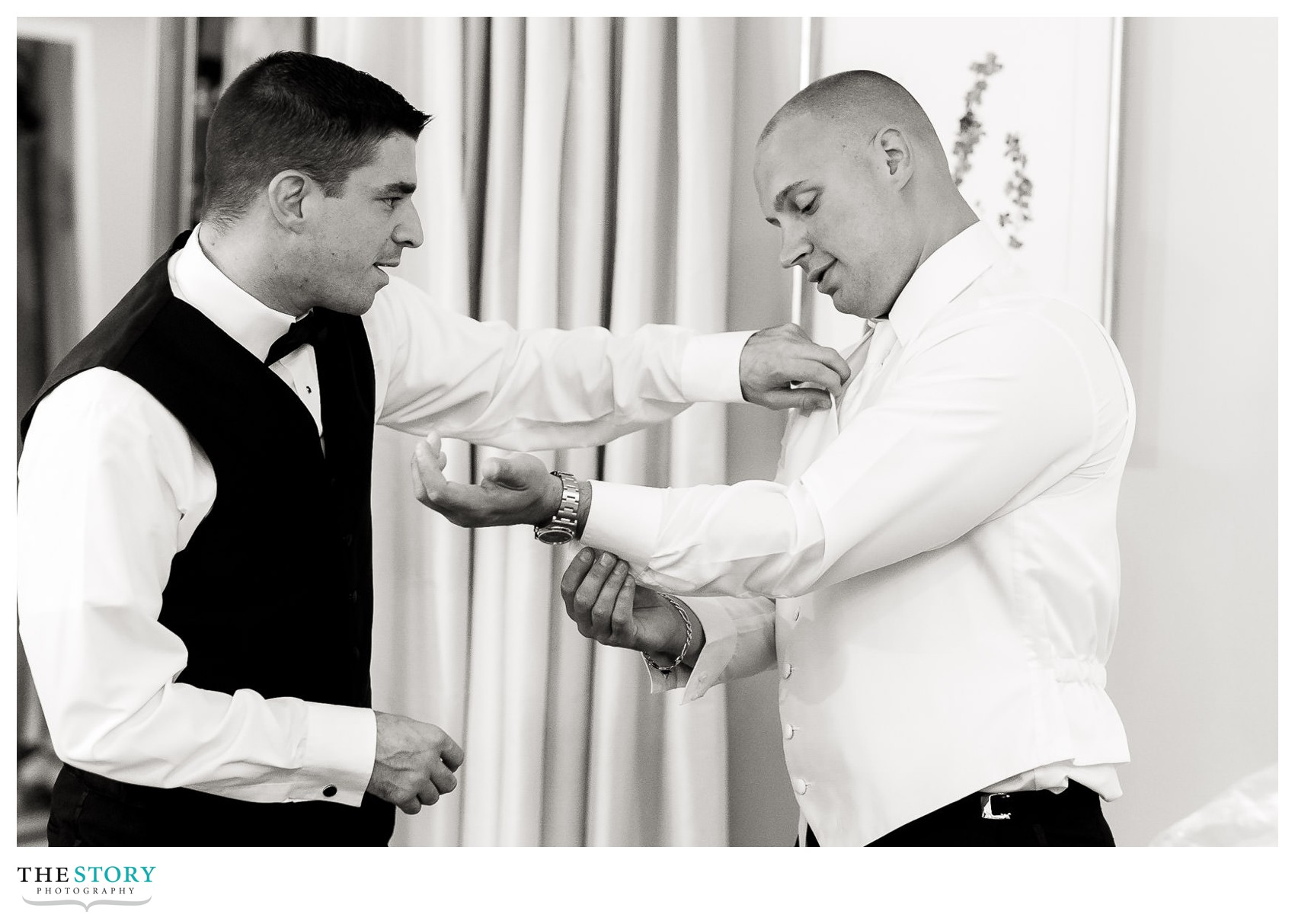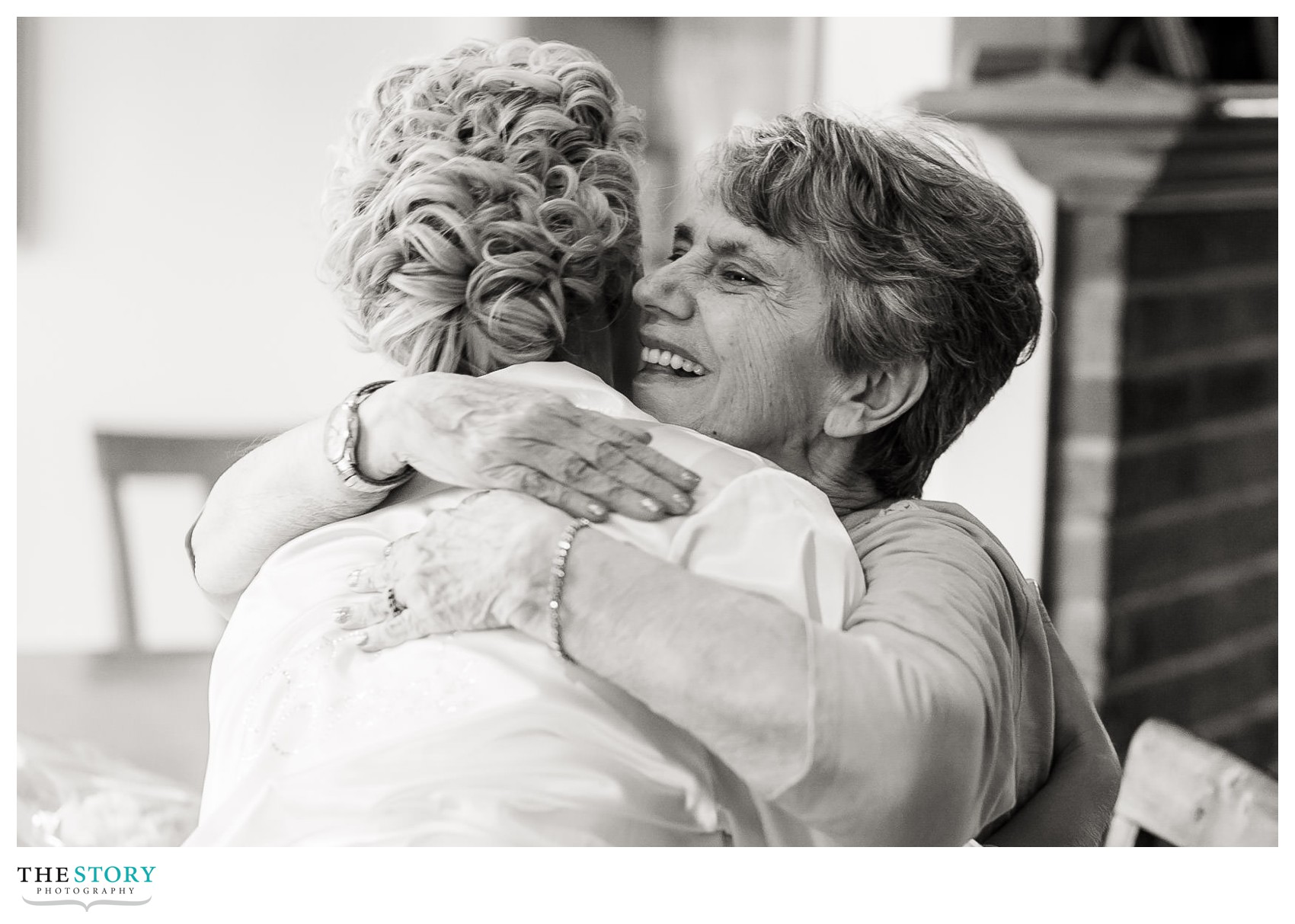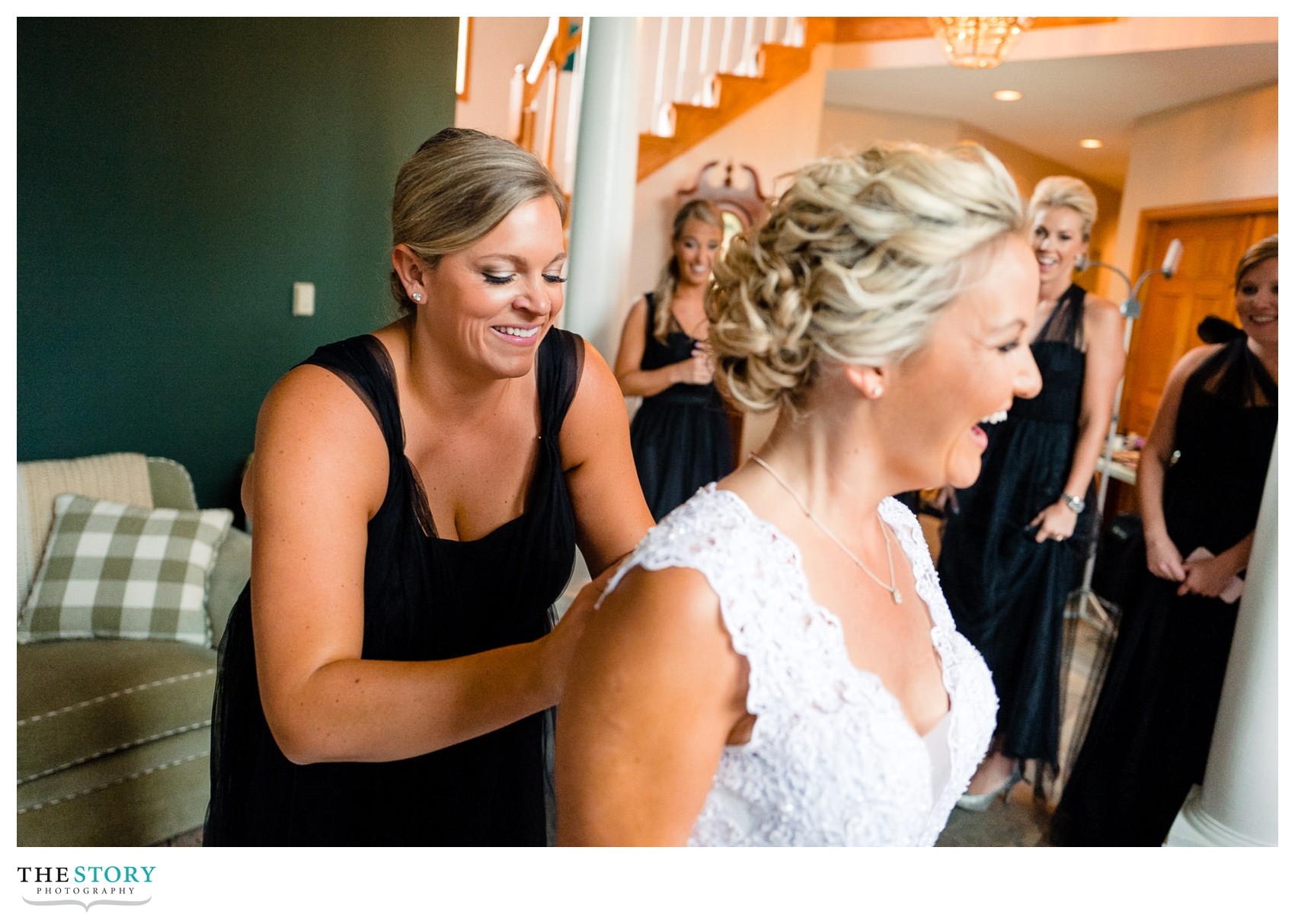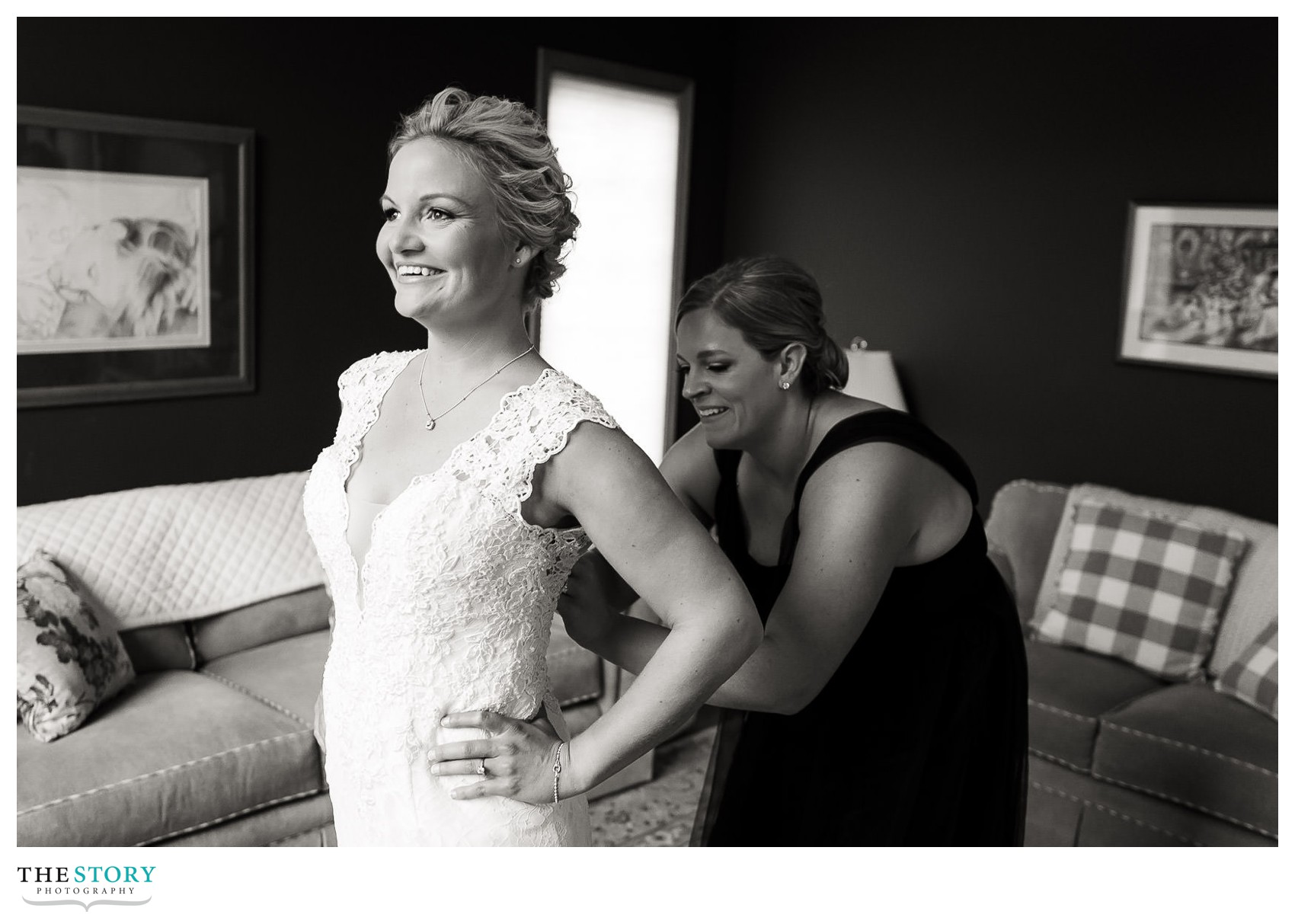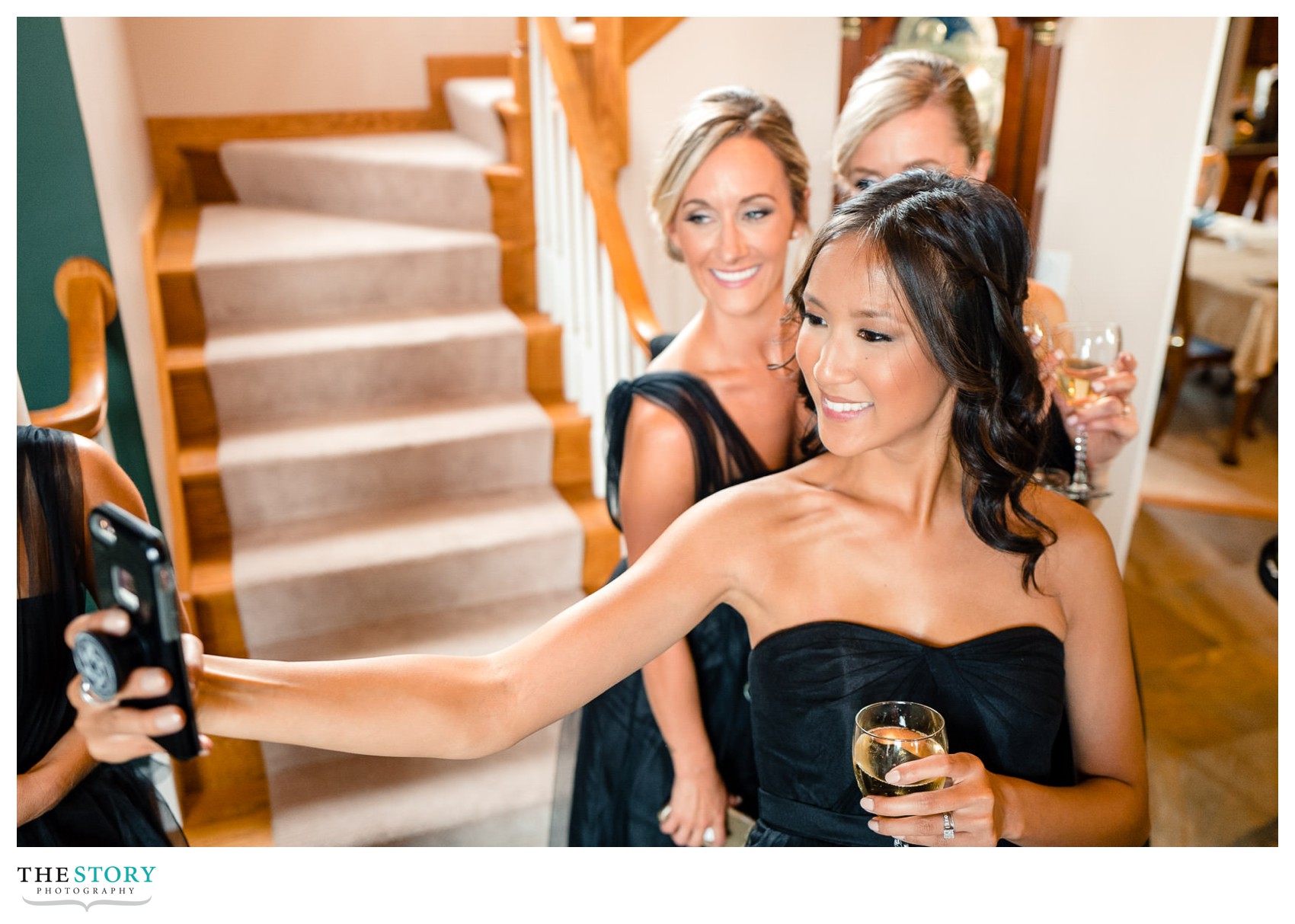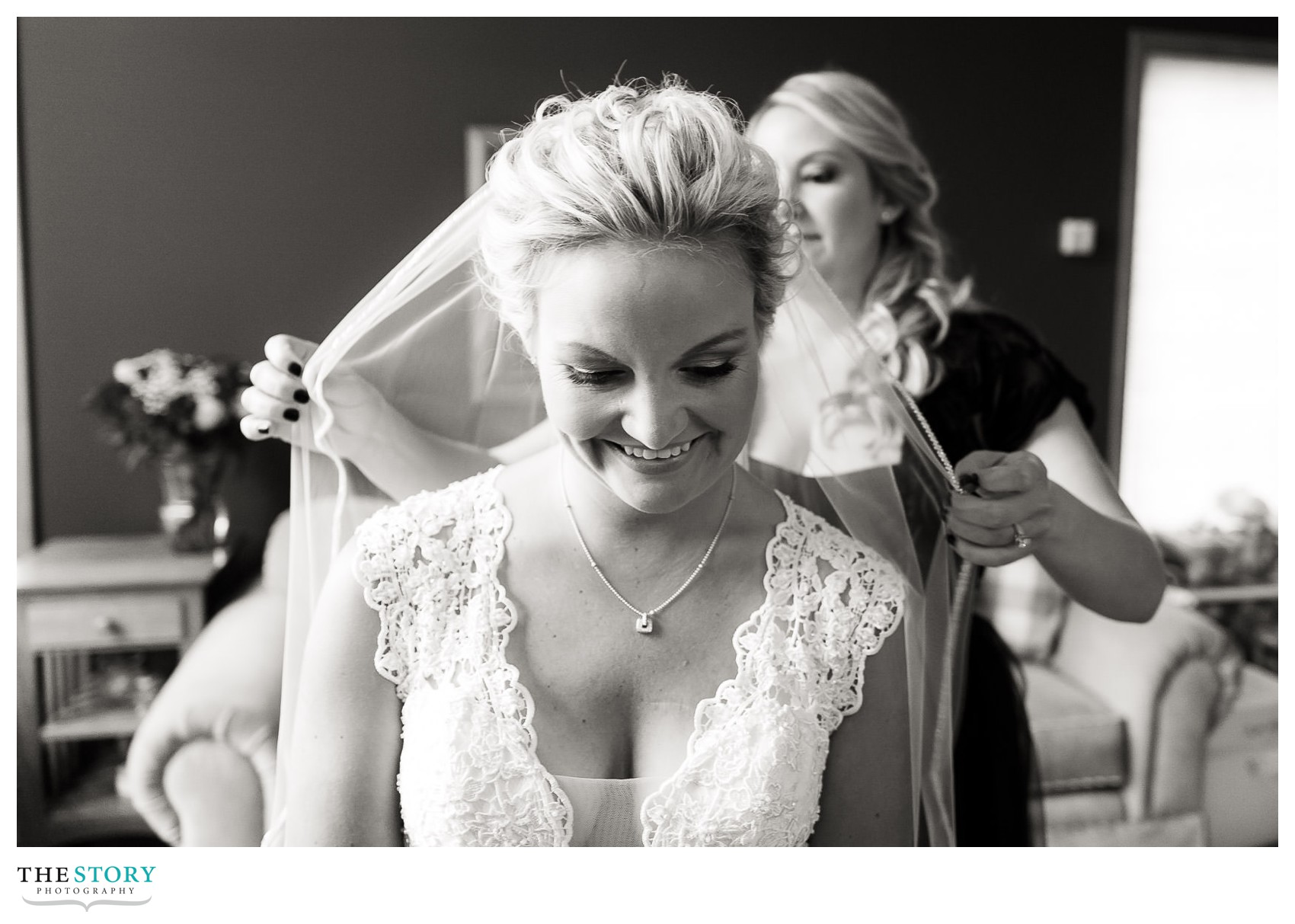 When it was time for the ceremony, everyone headed over to Holy Cross Church in Dewitt.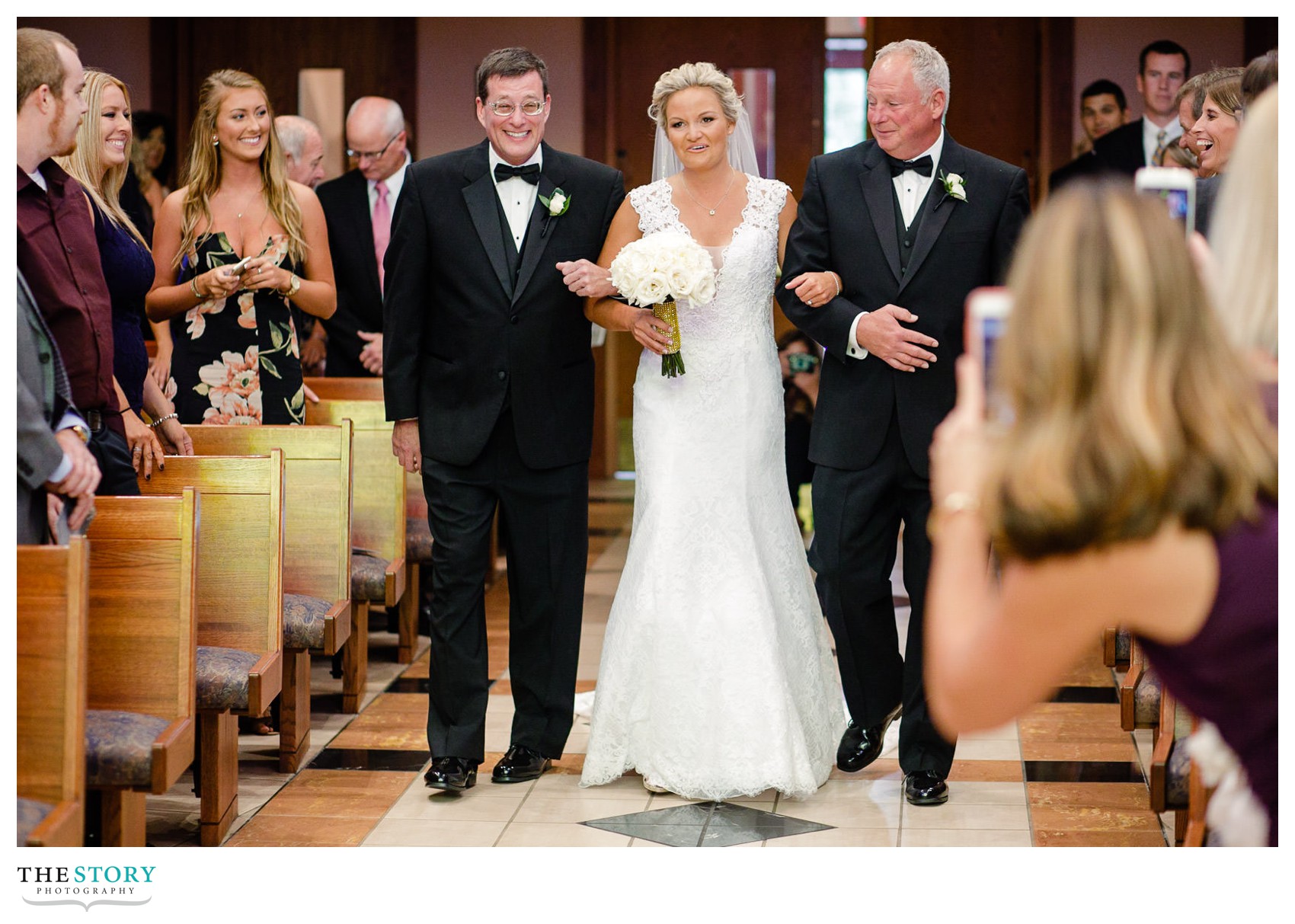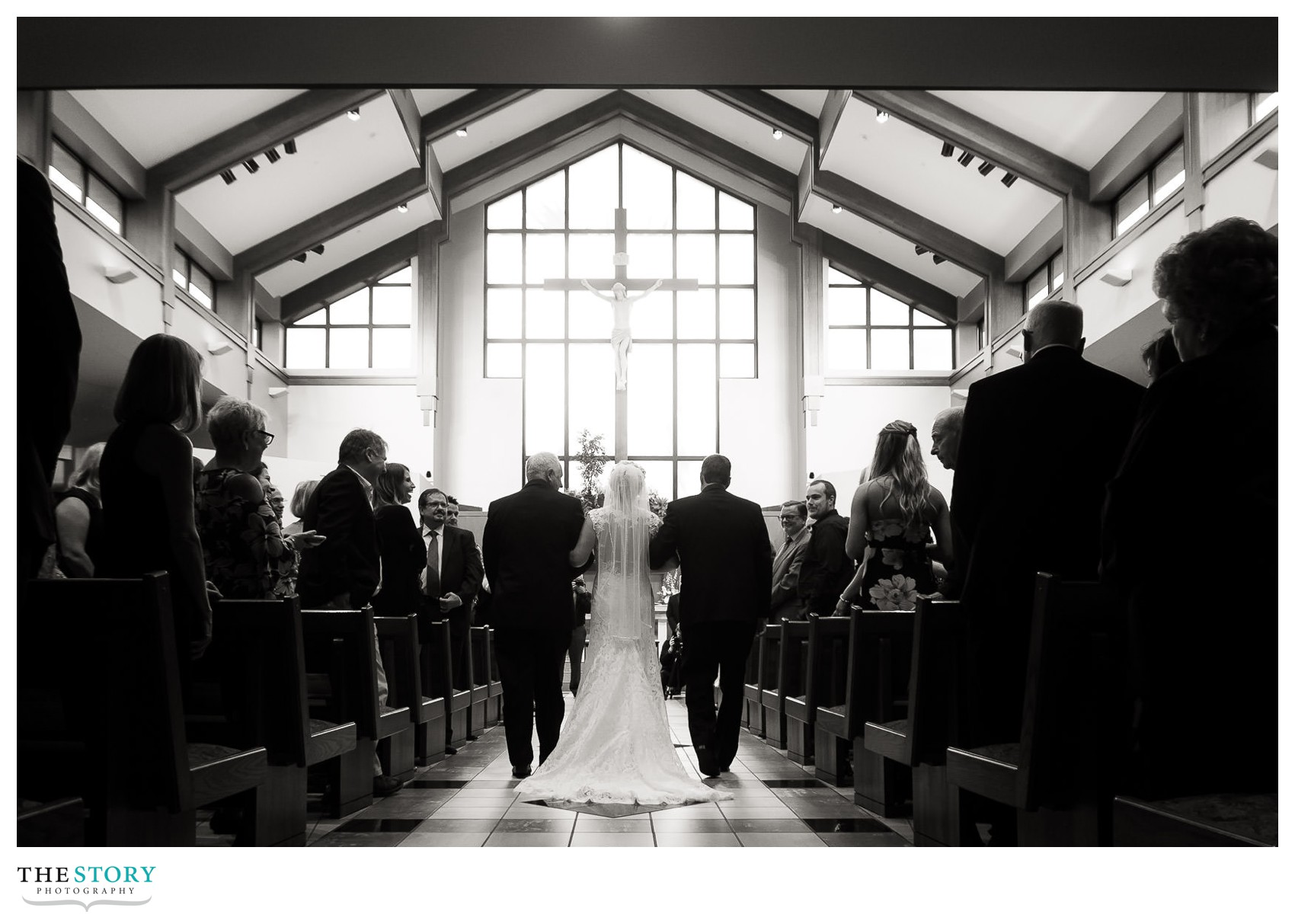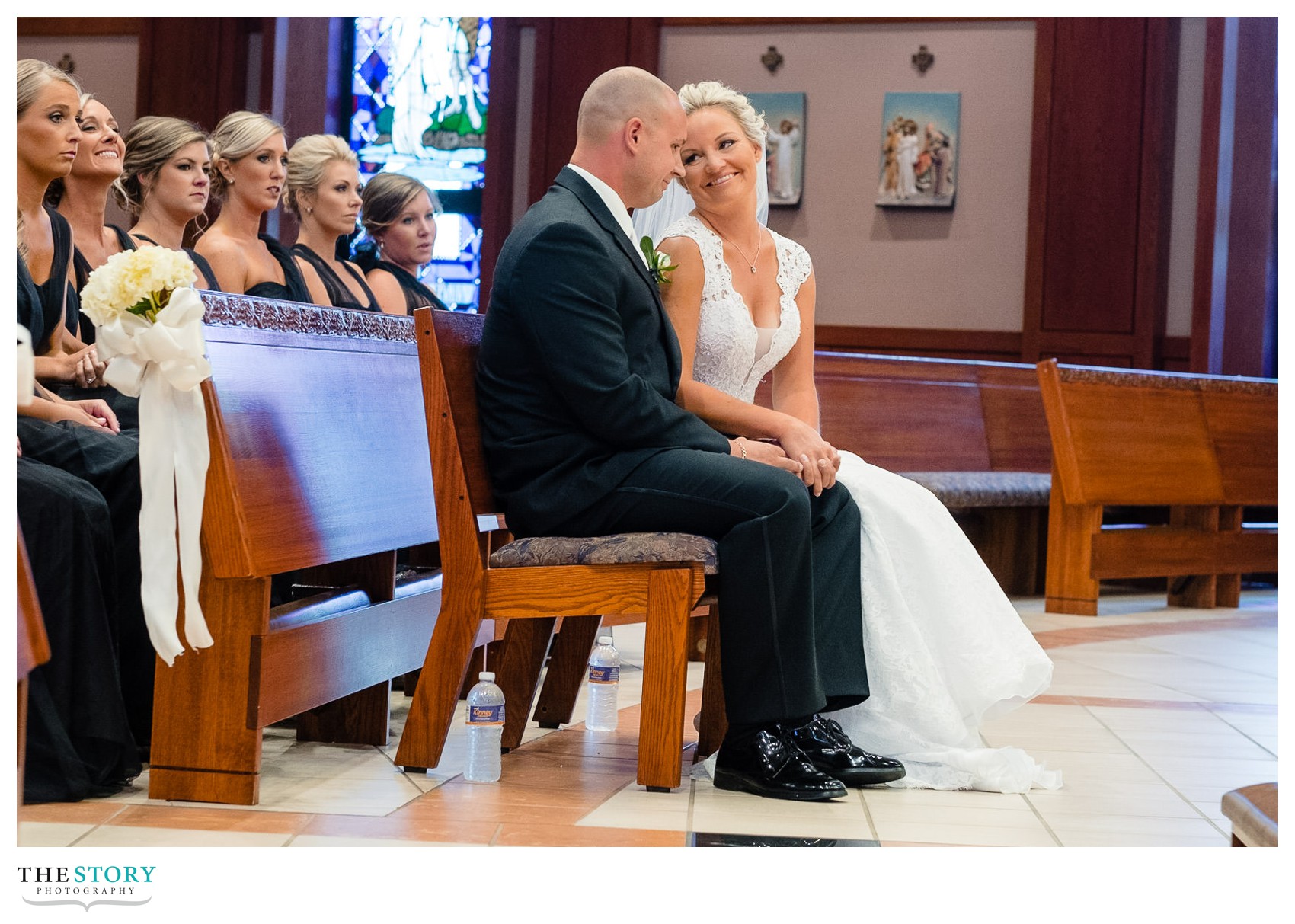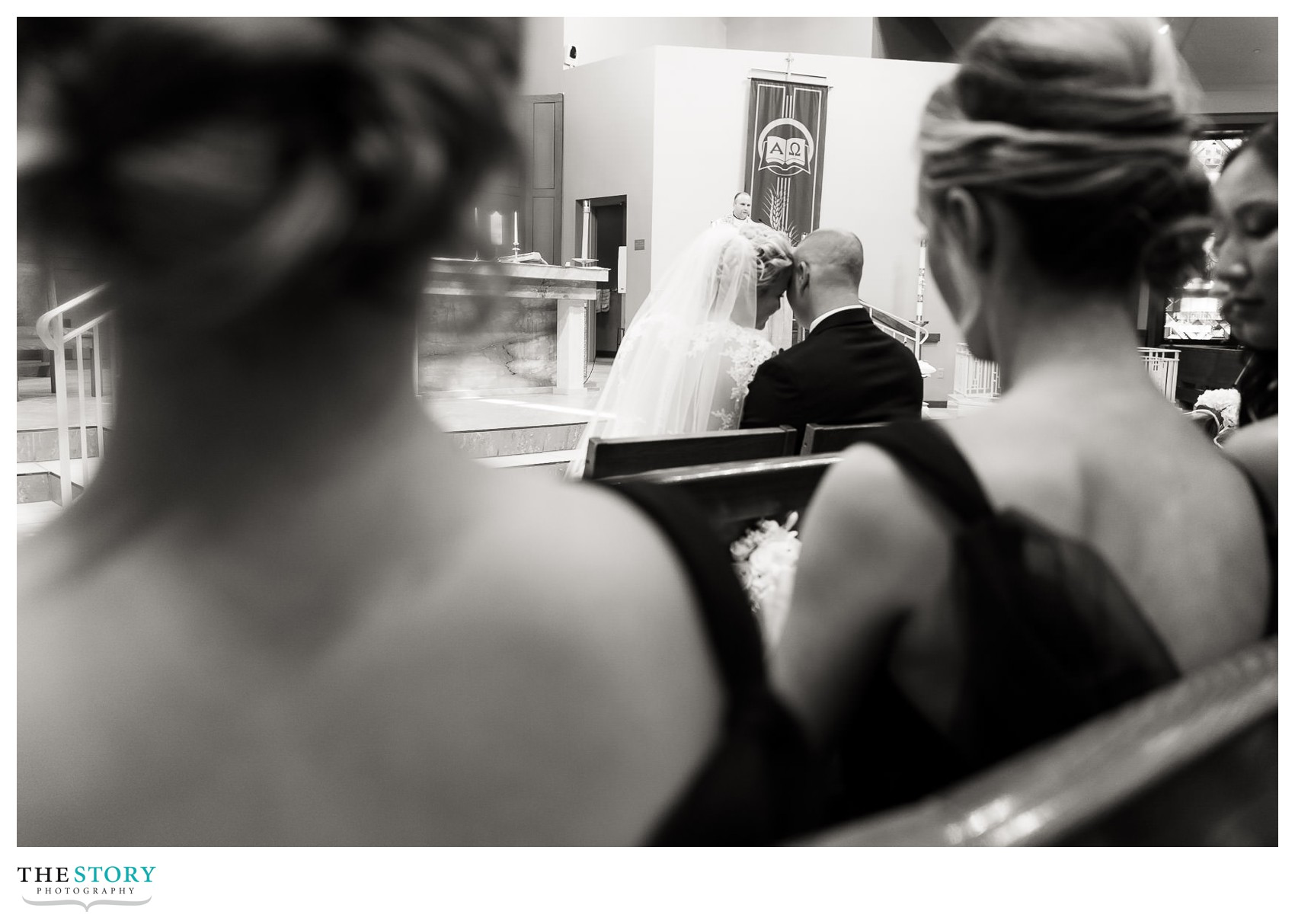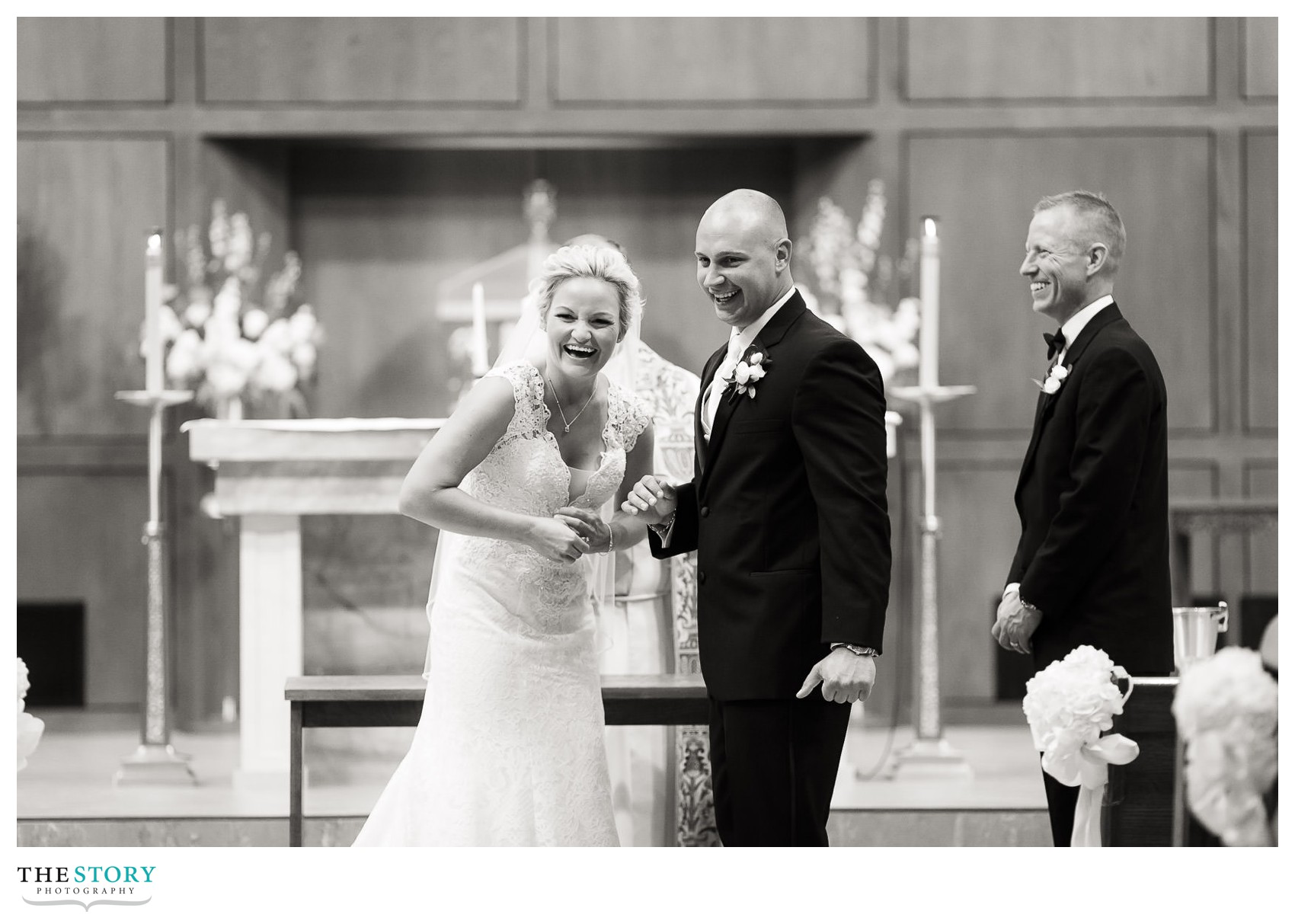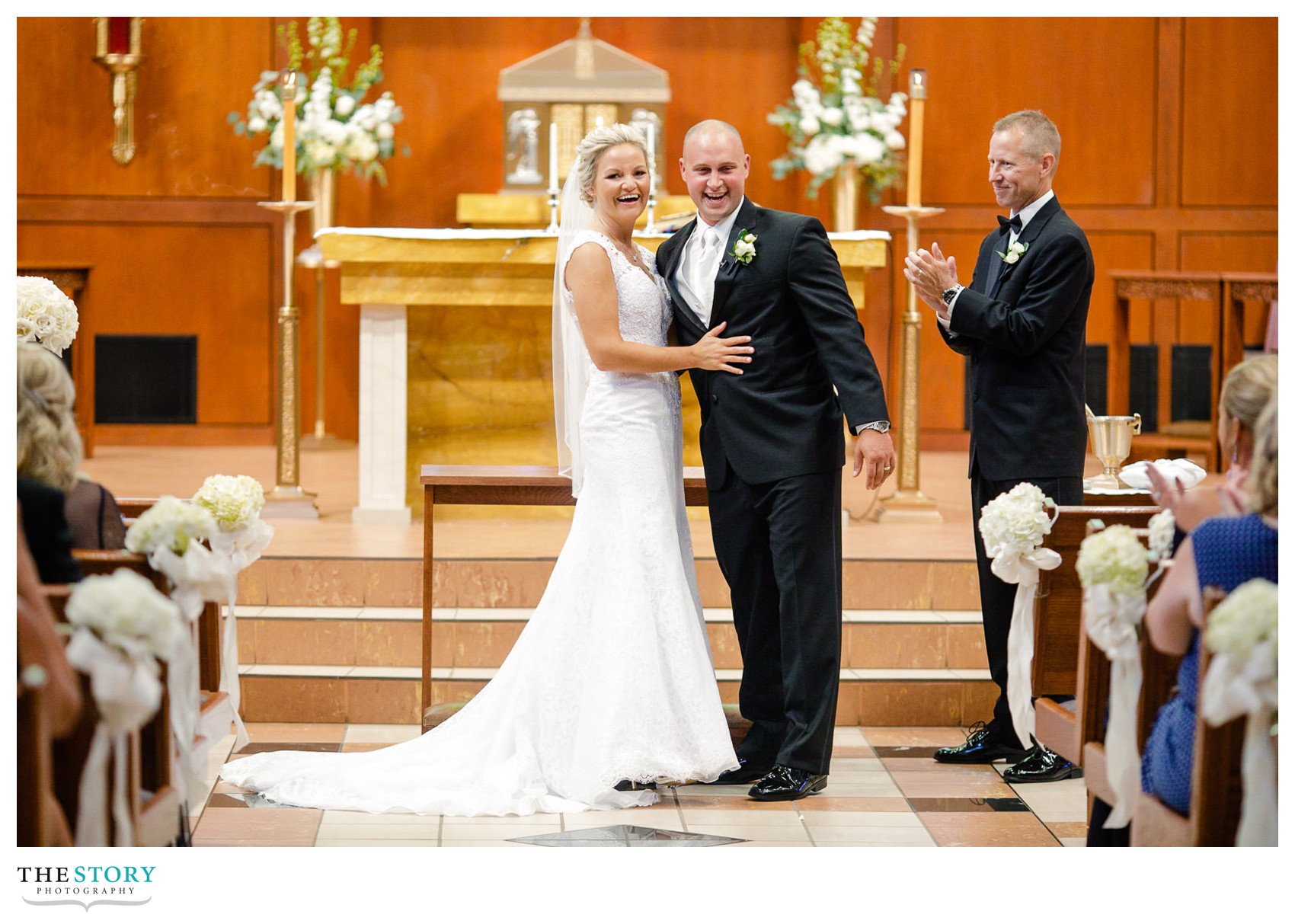 After the ceremony, Jackie & Chris invited everyone outside to celebrate a memorial tribute to Jackie's father in a balloon release!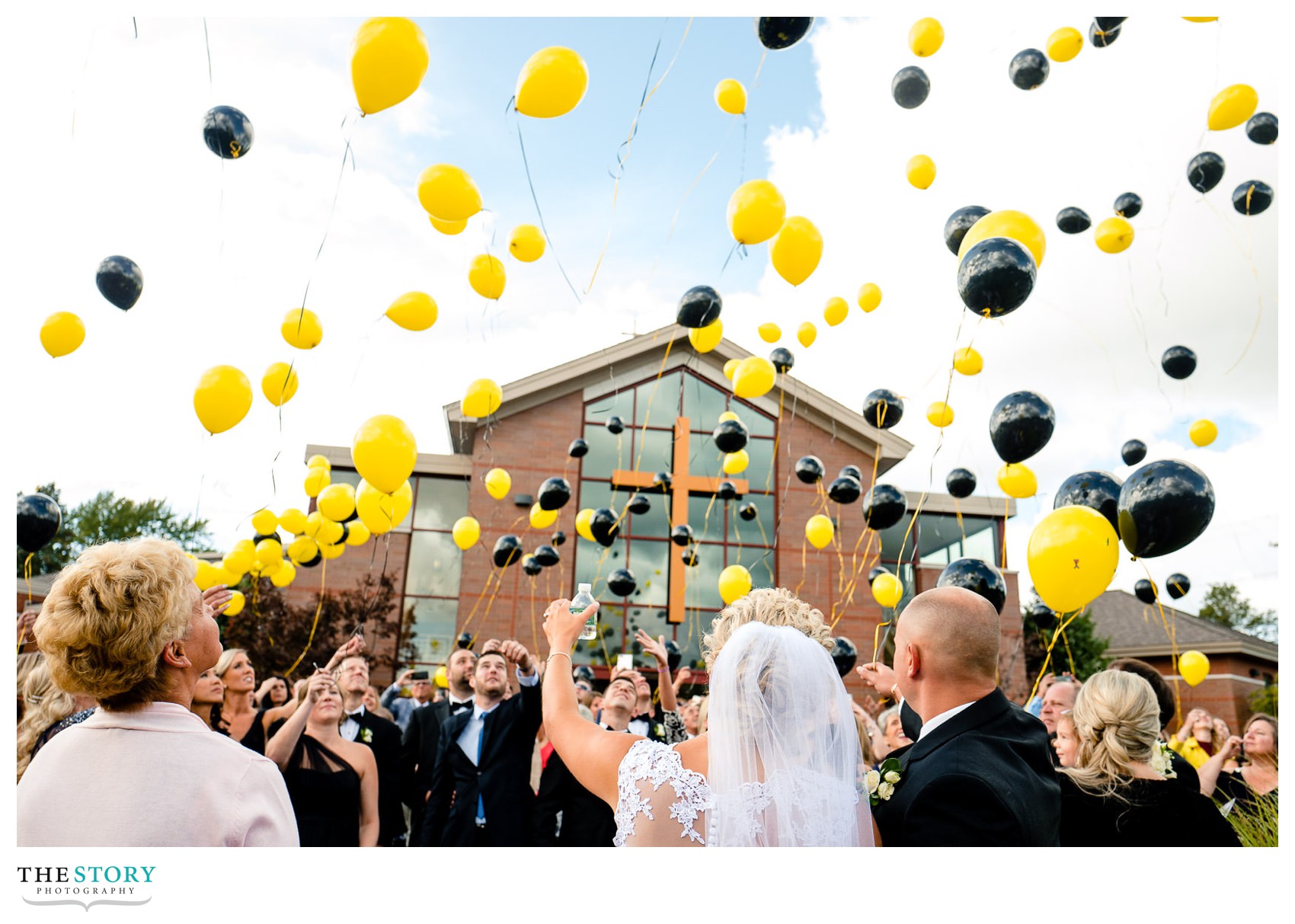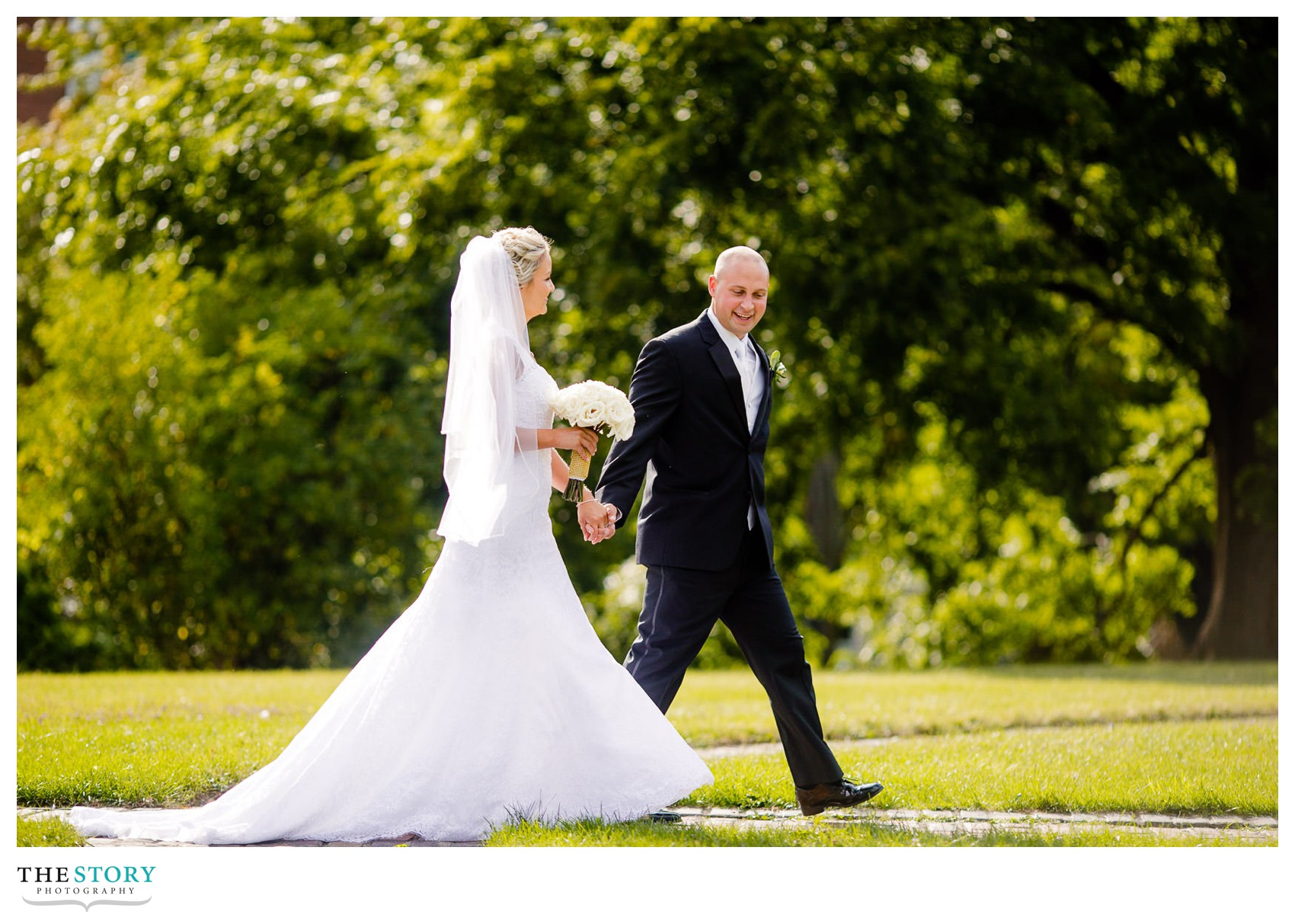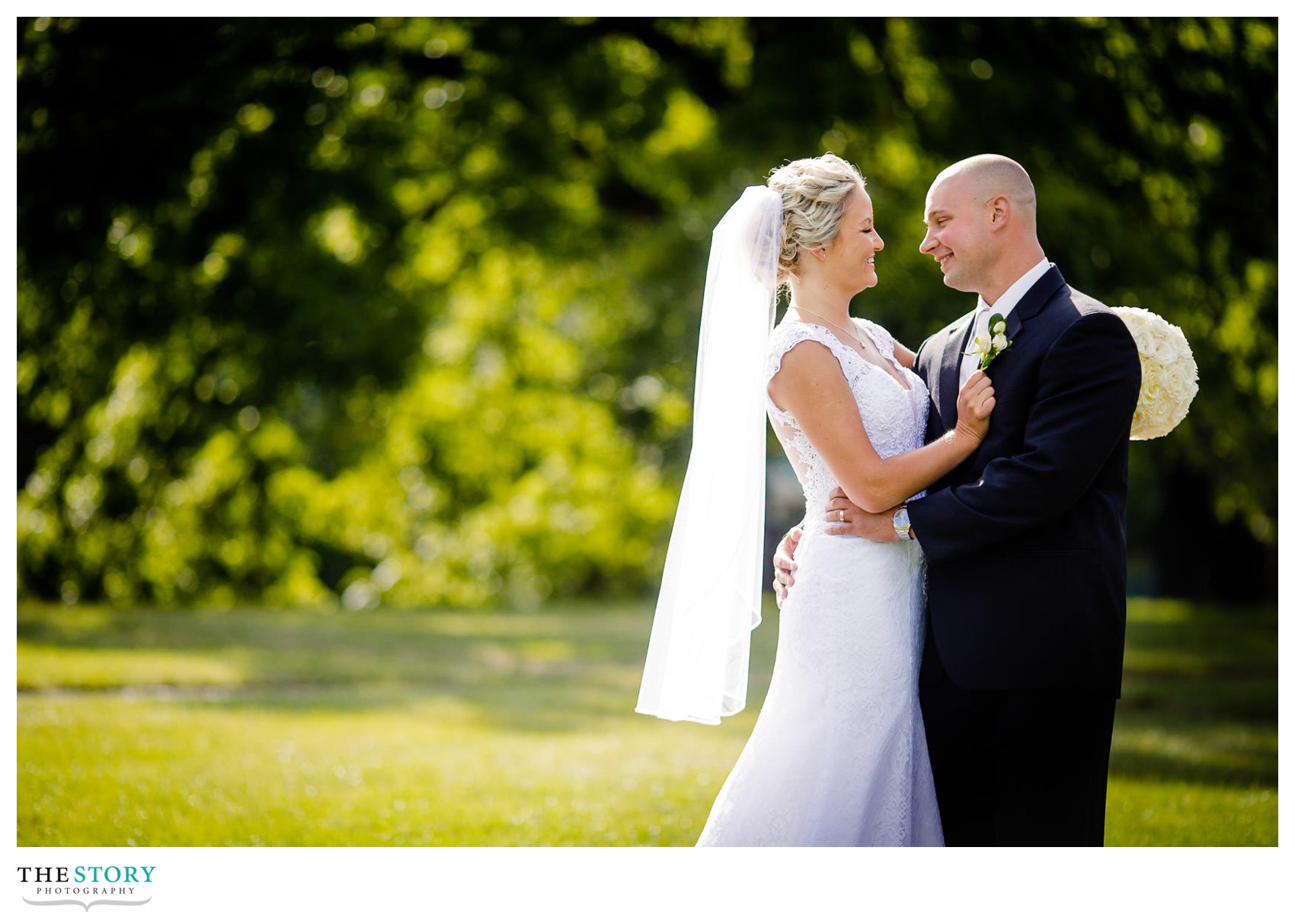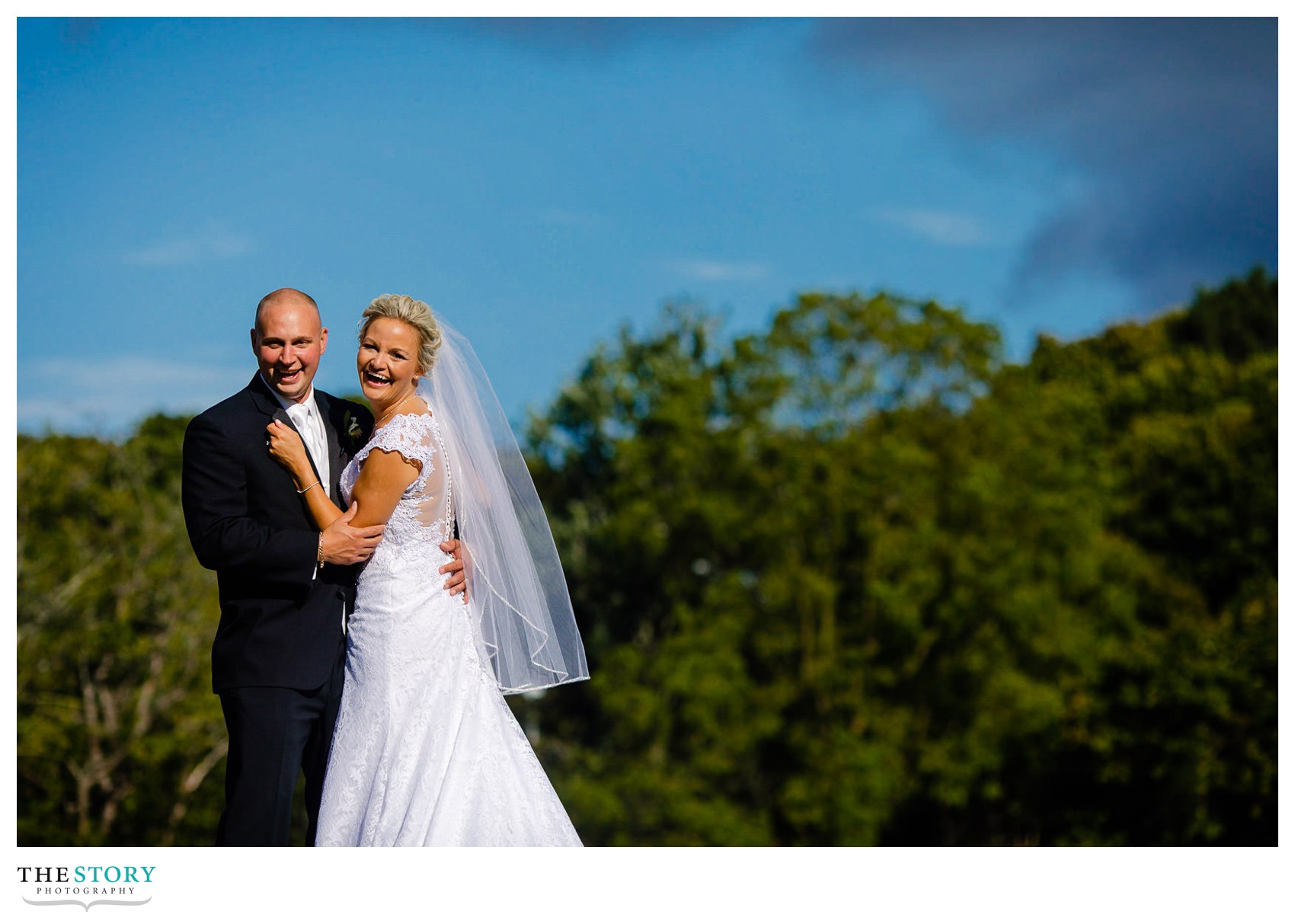 Florals by Backyard Garden Florist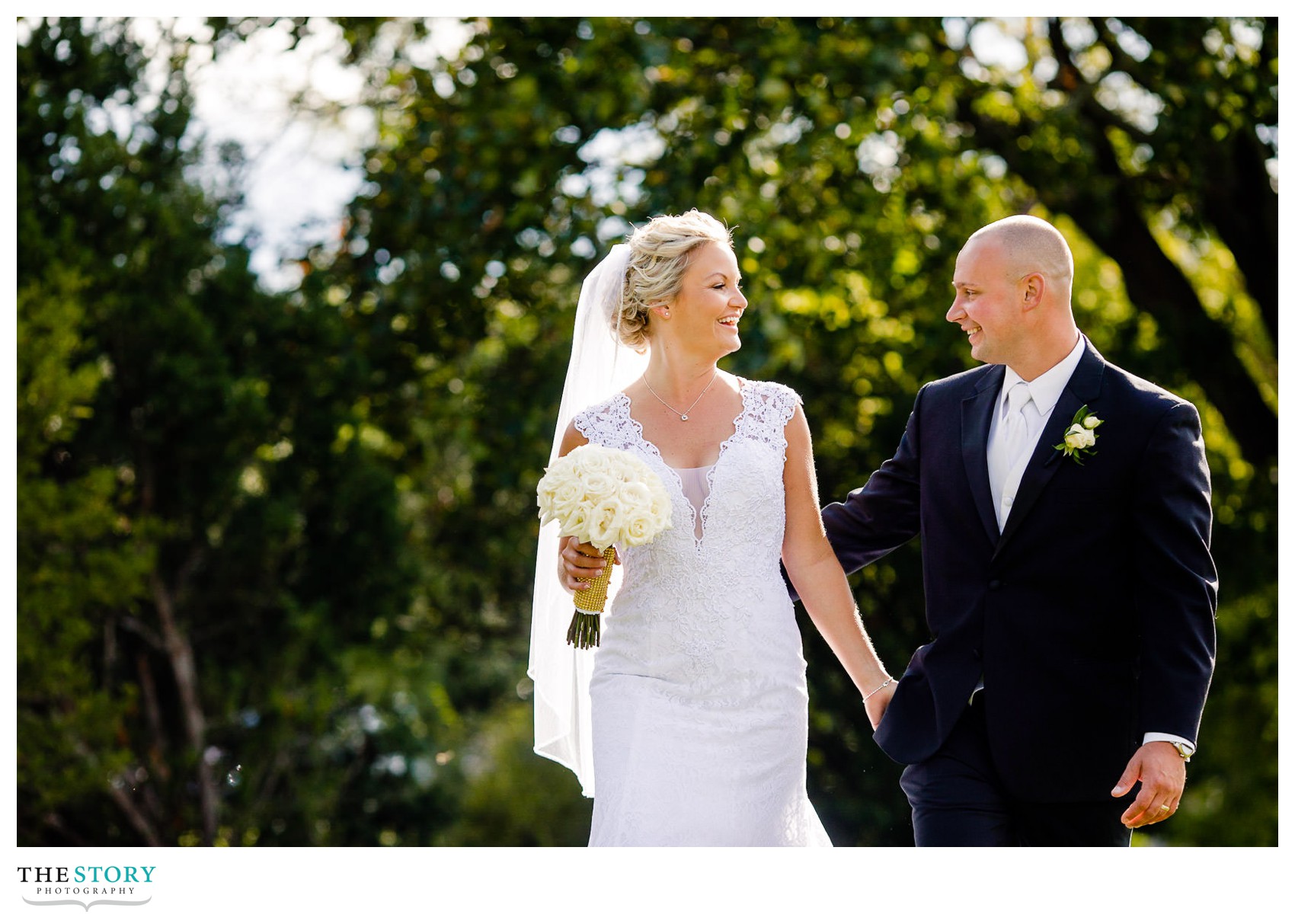 After some time for wedding photos at Thornden Park, it was time to go to the wedding reception at the Grand Ballrooom of Hotel Syracuse!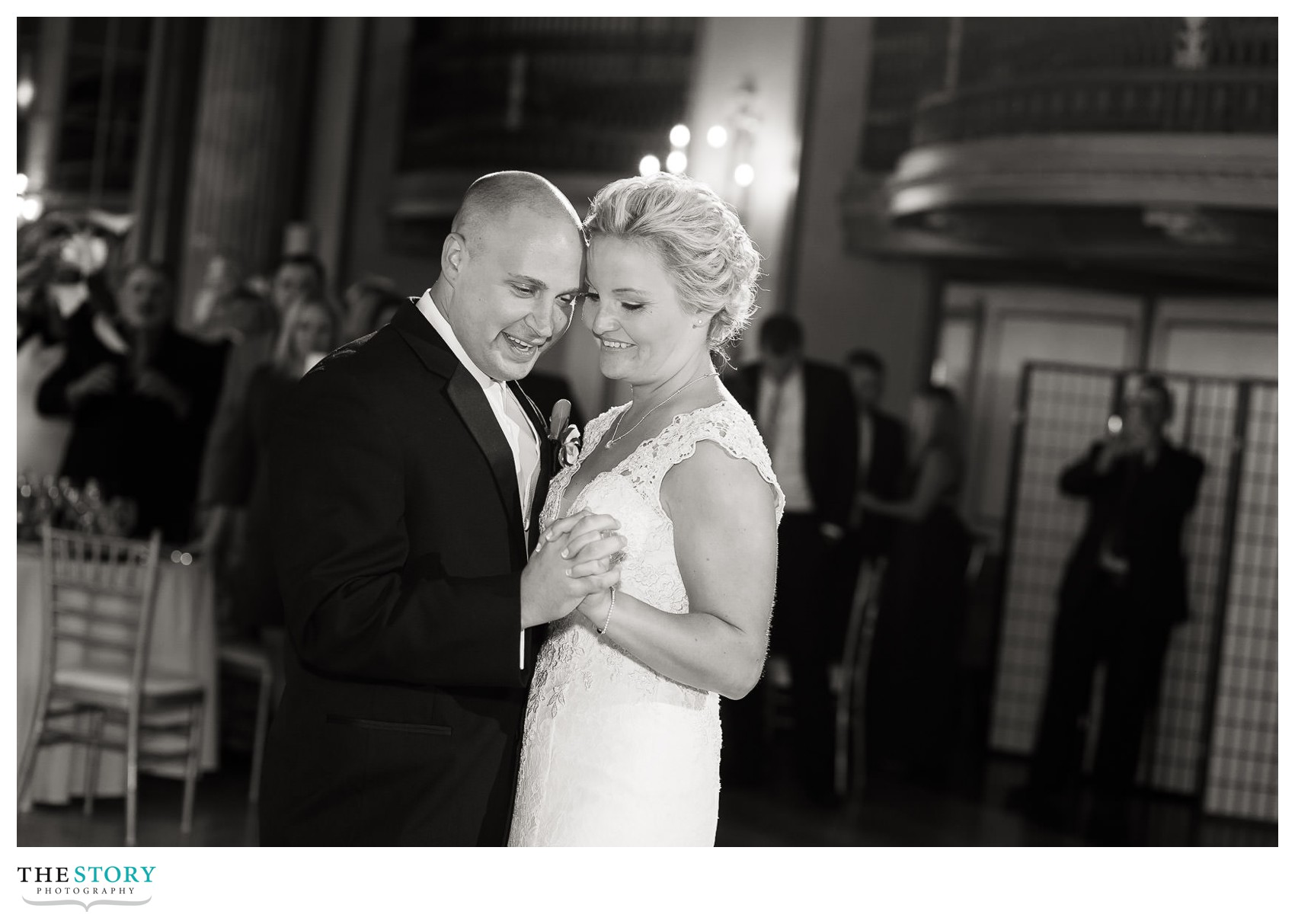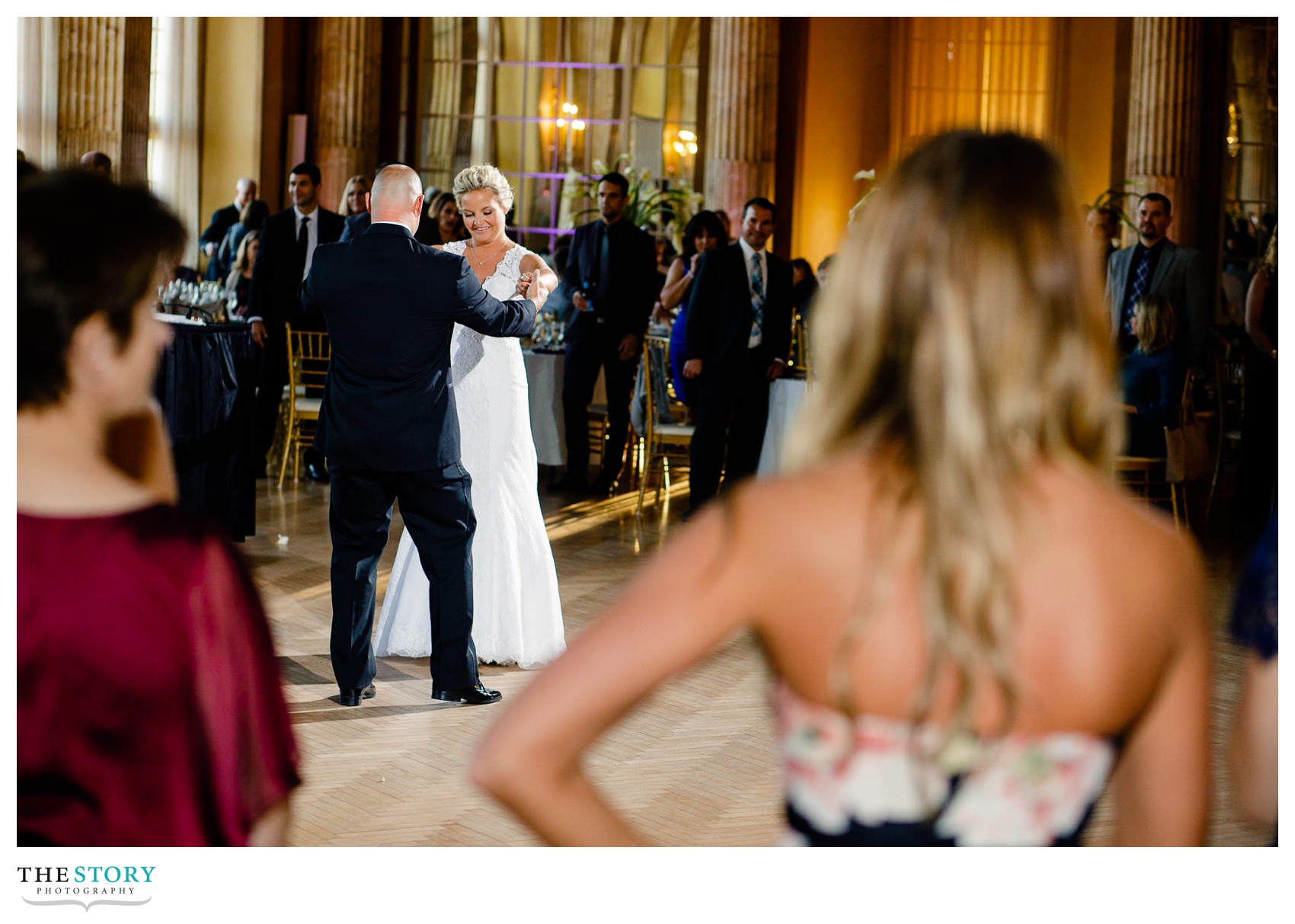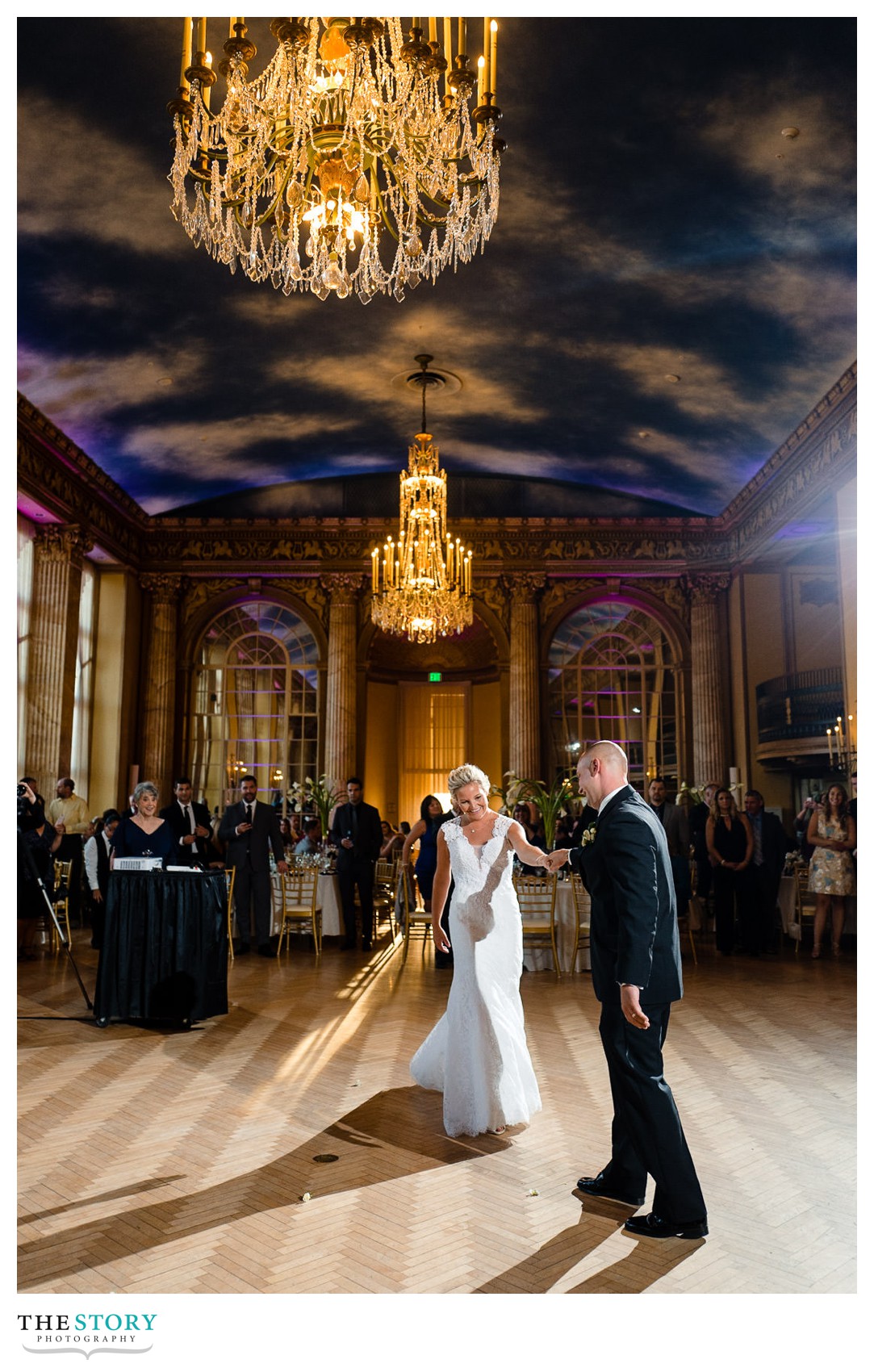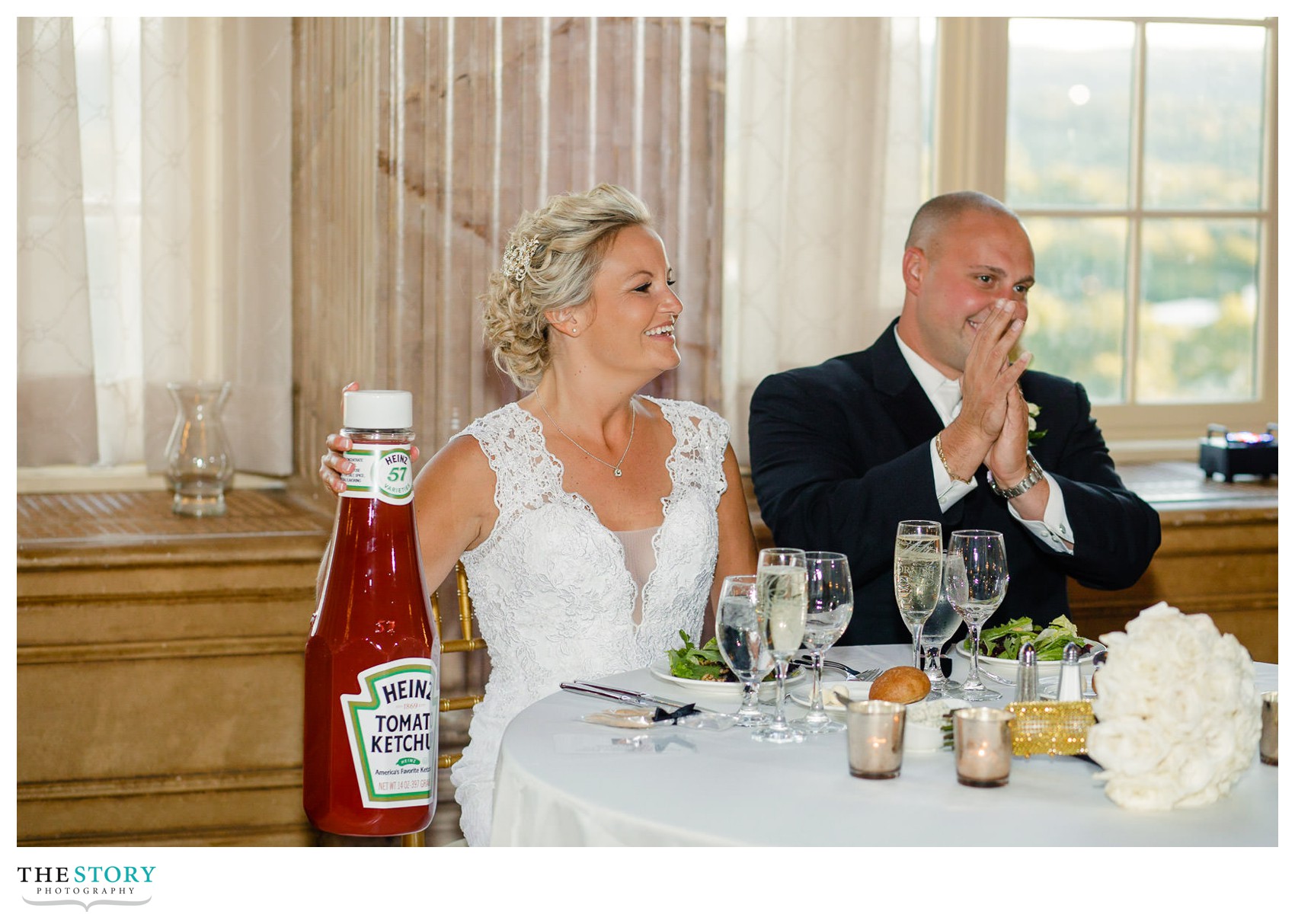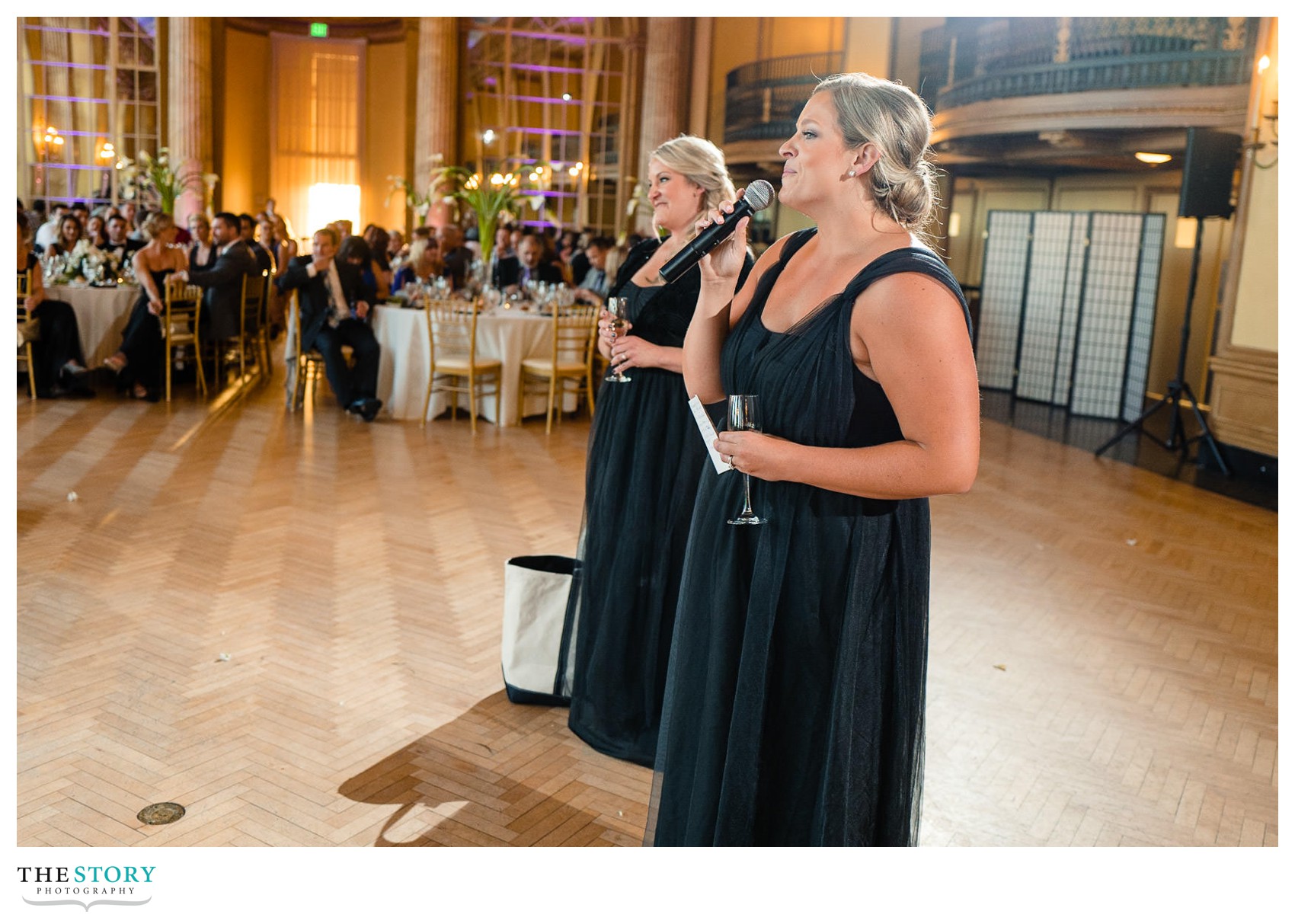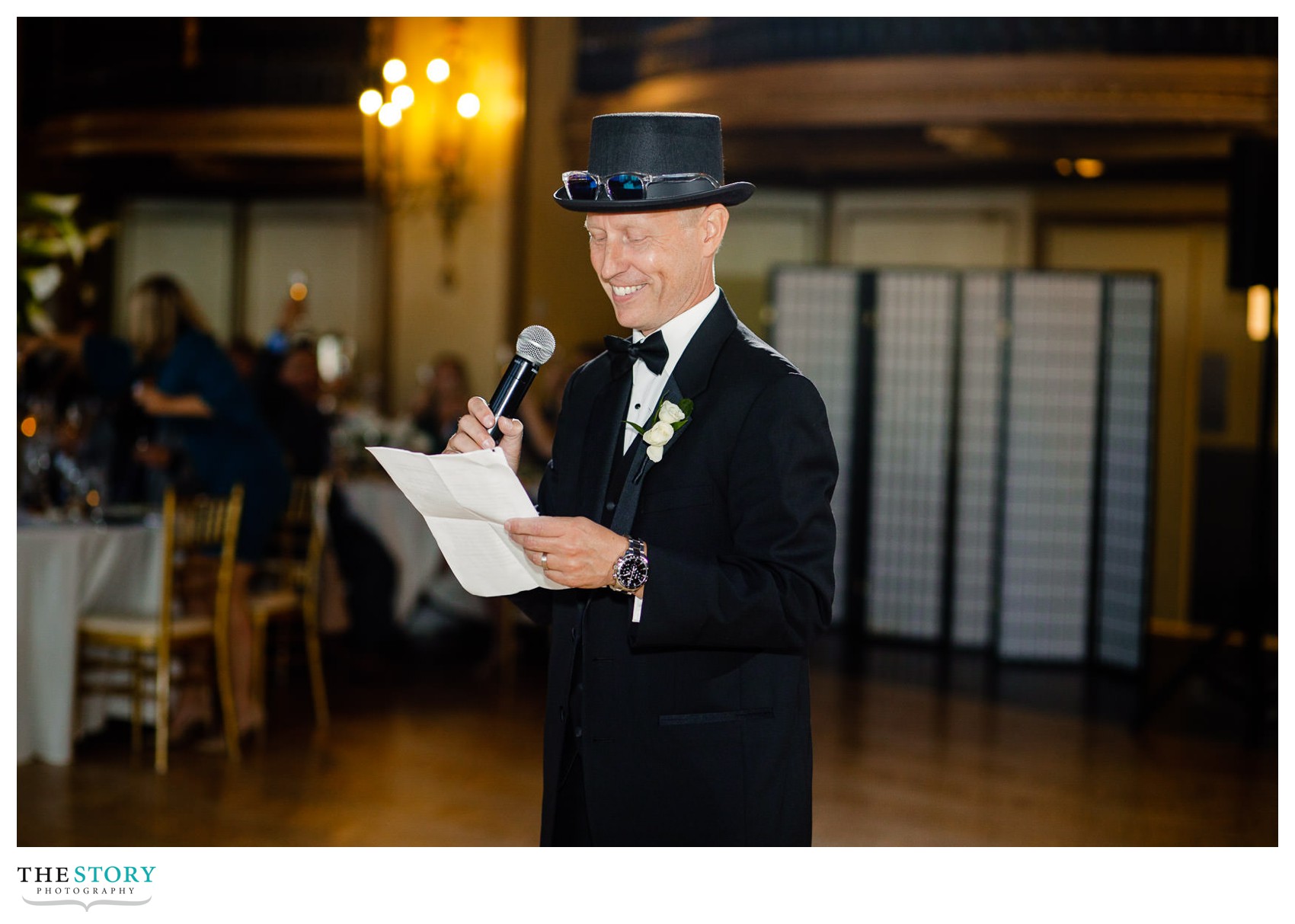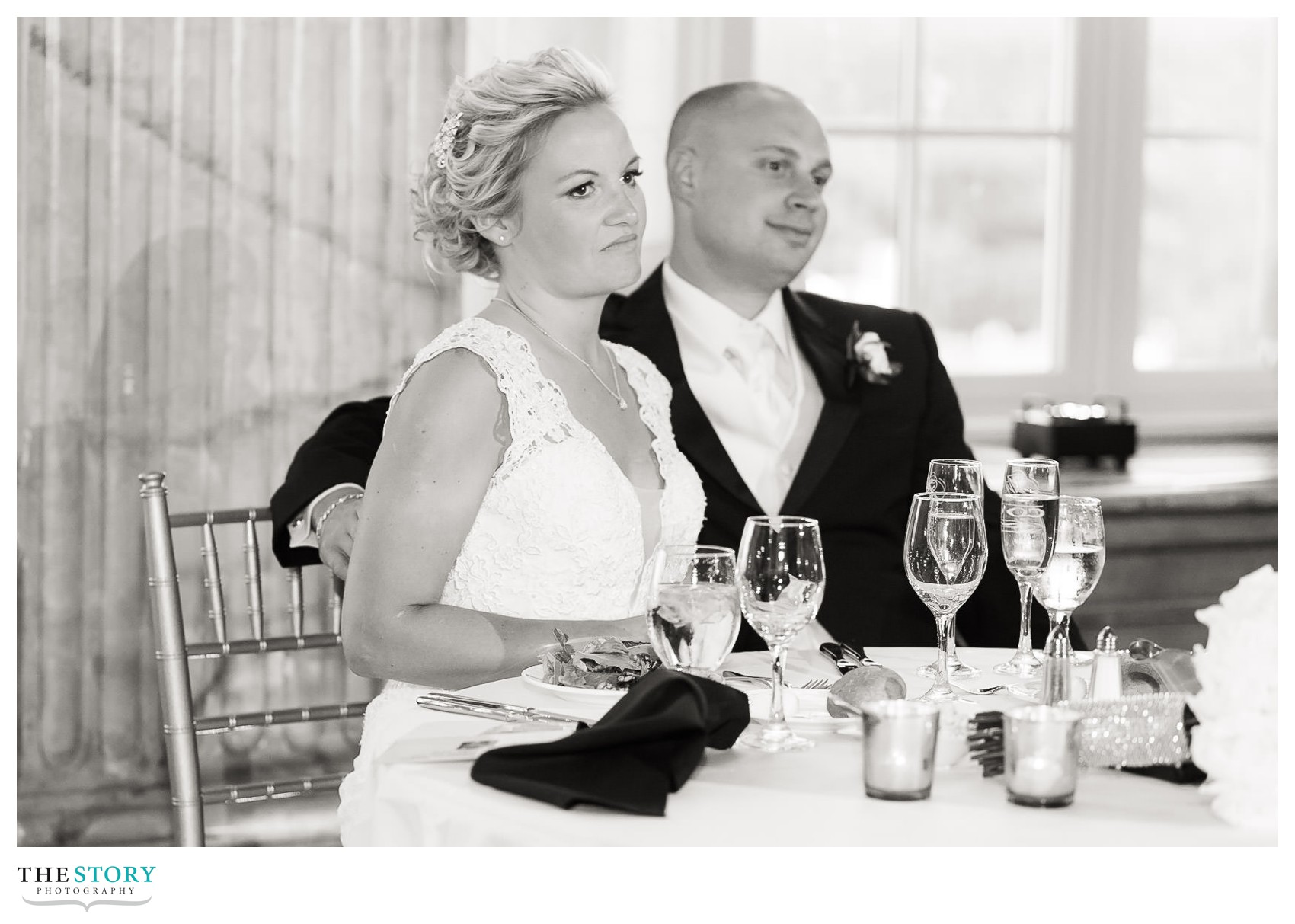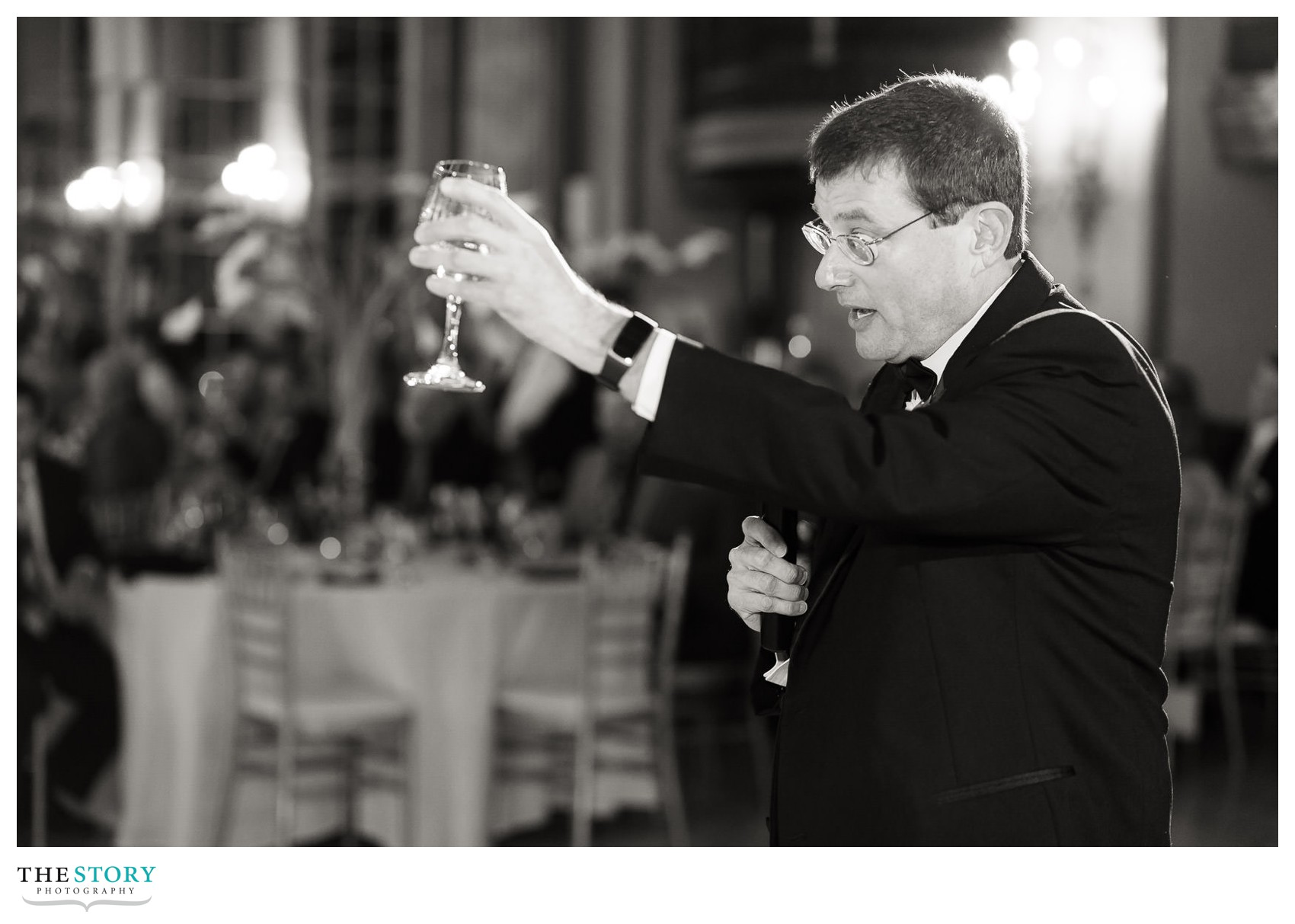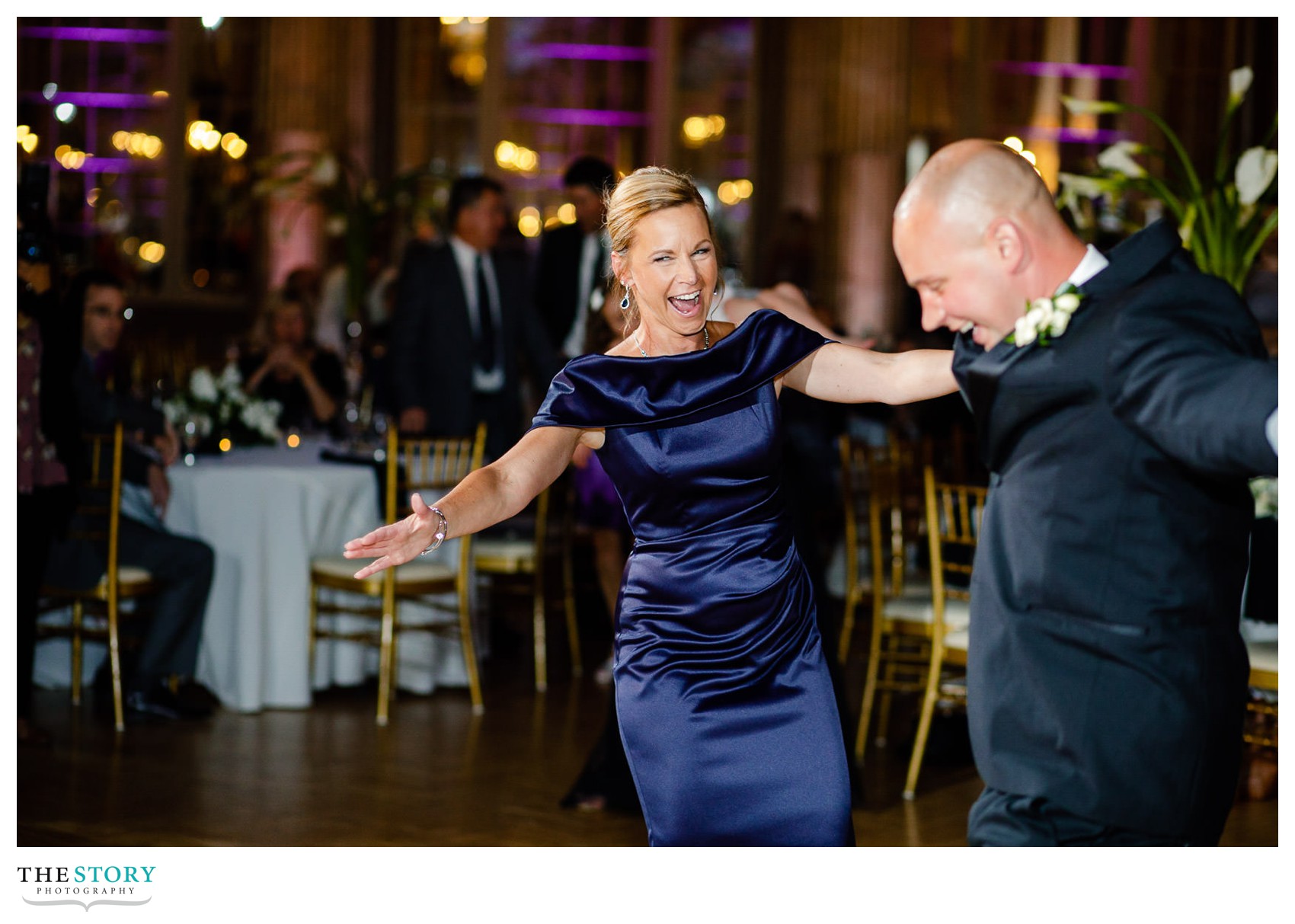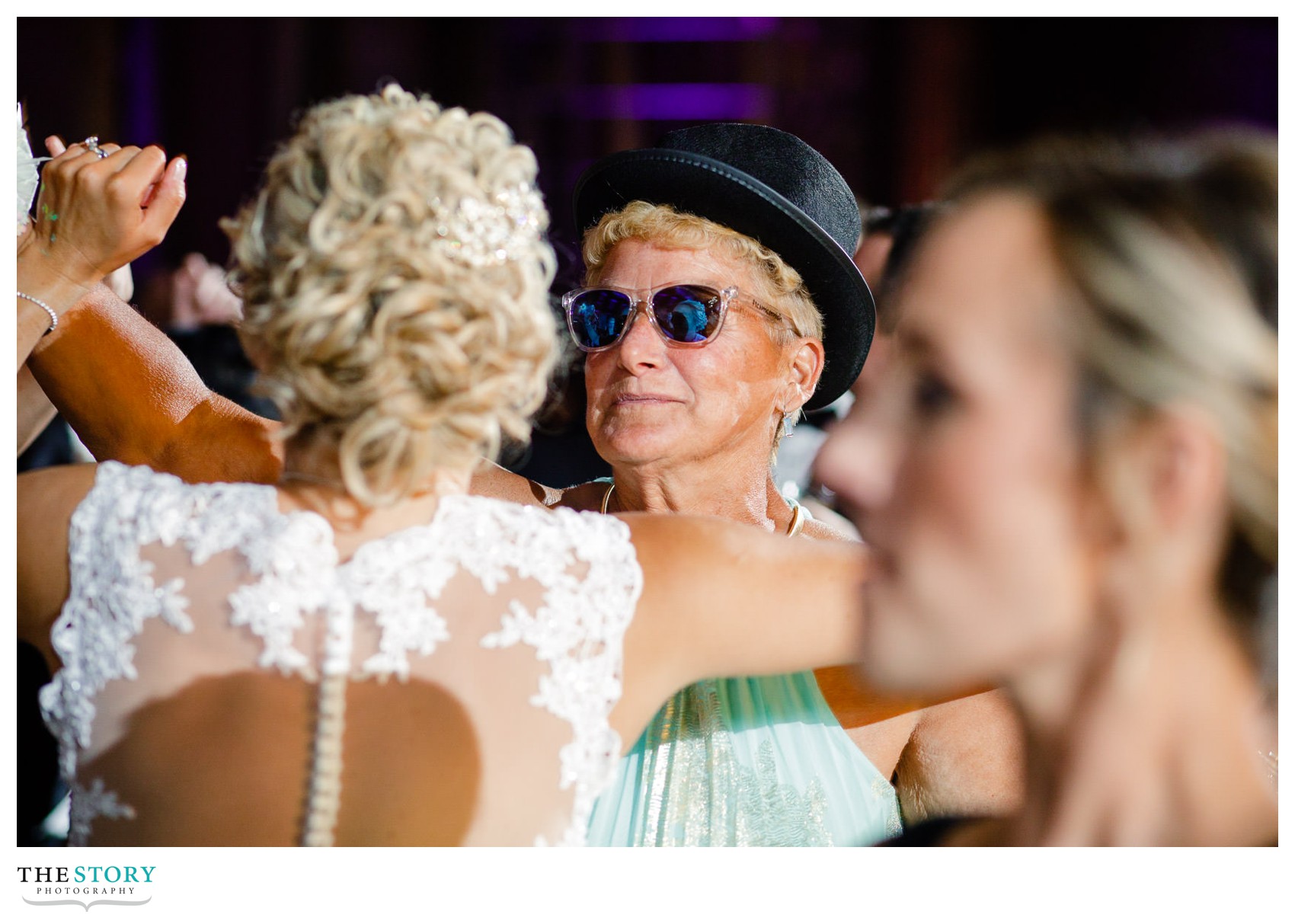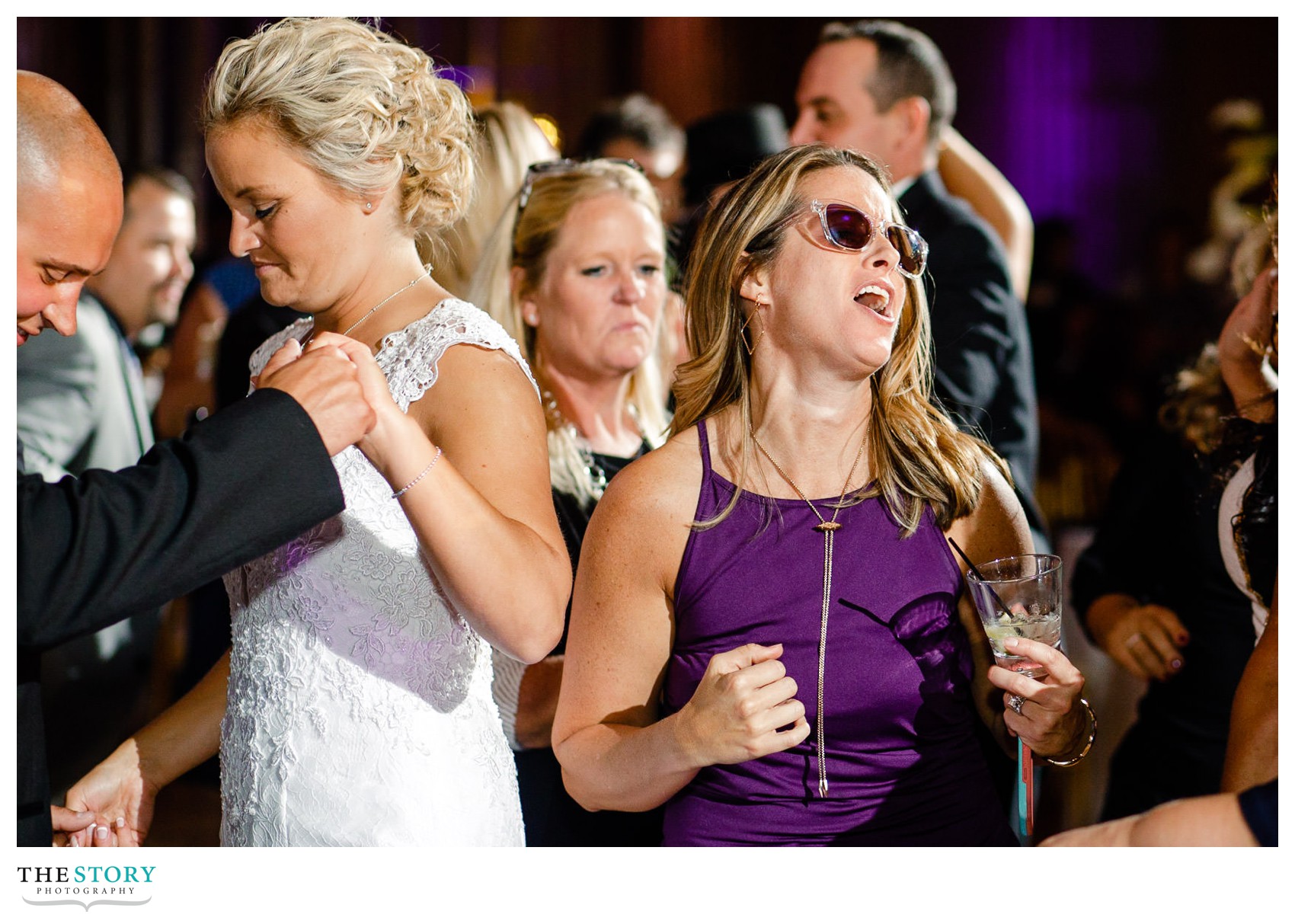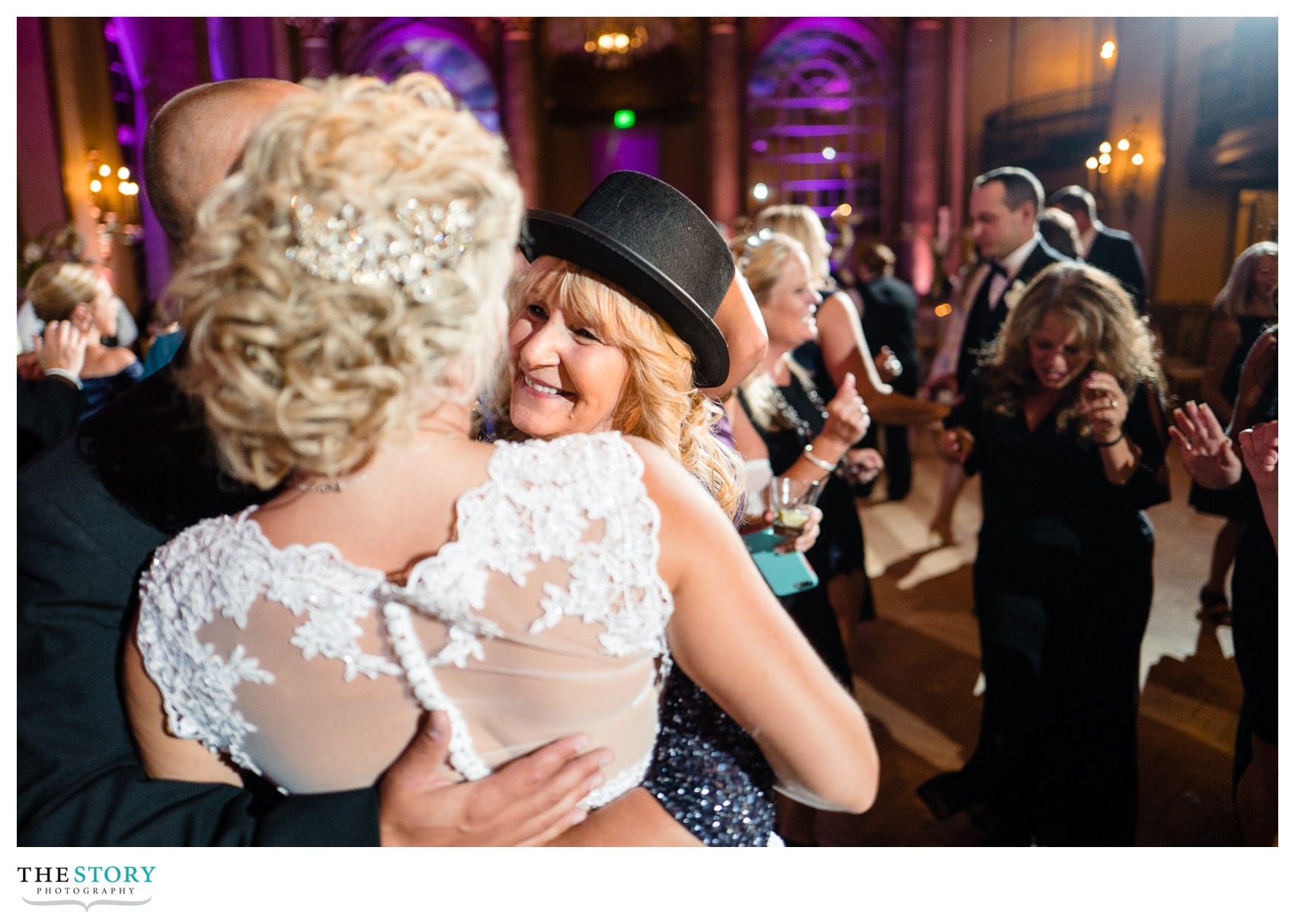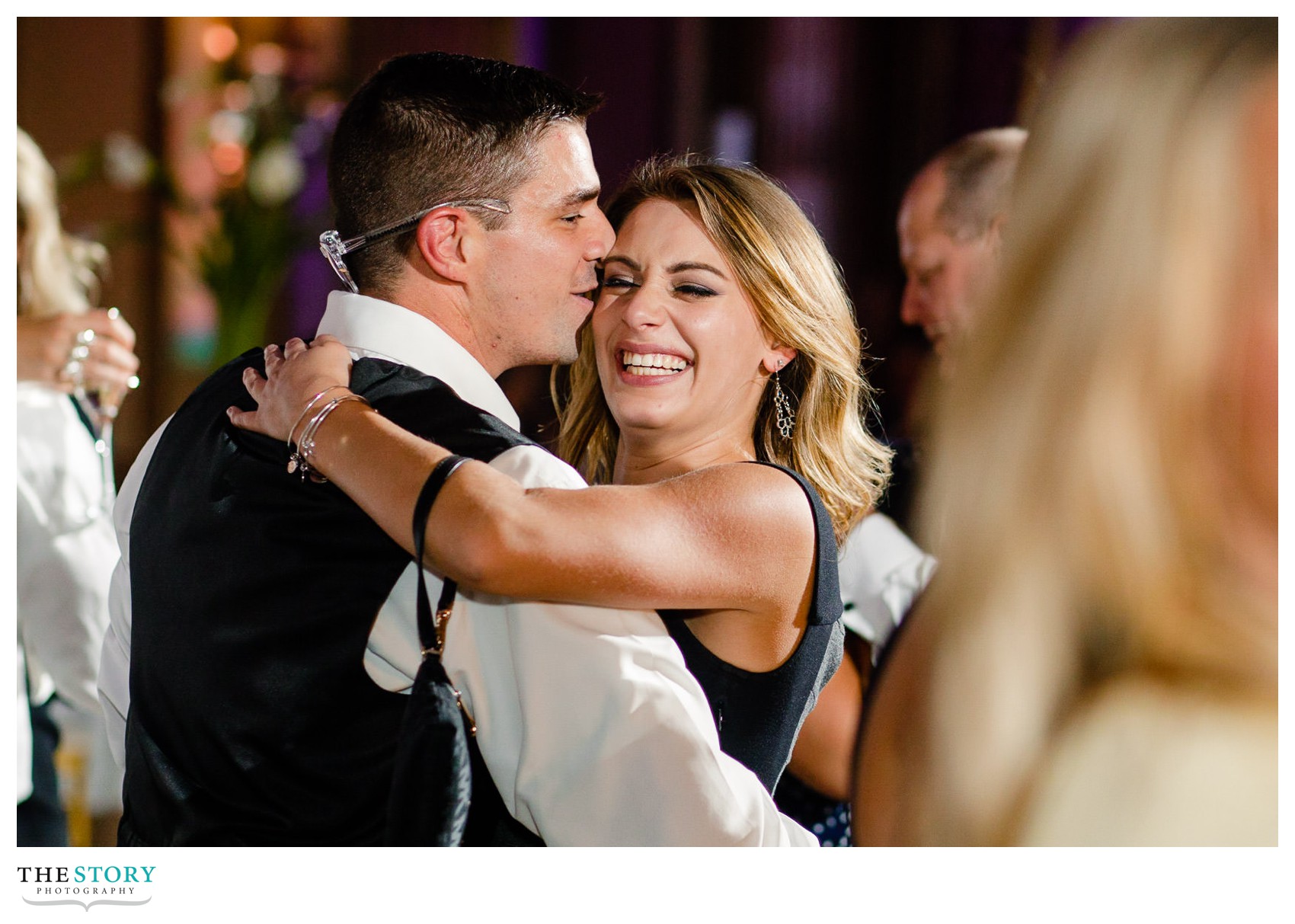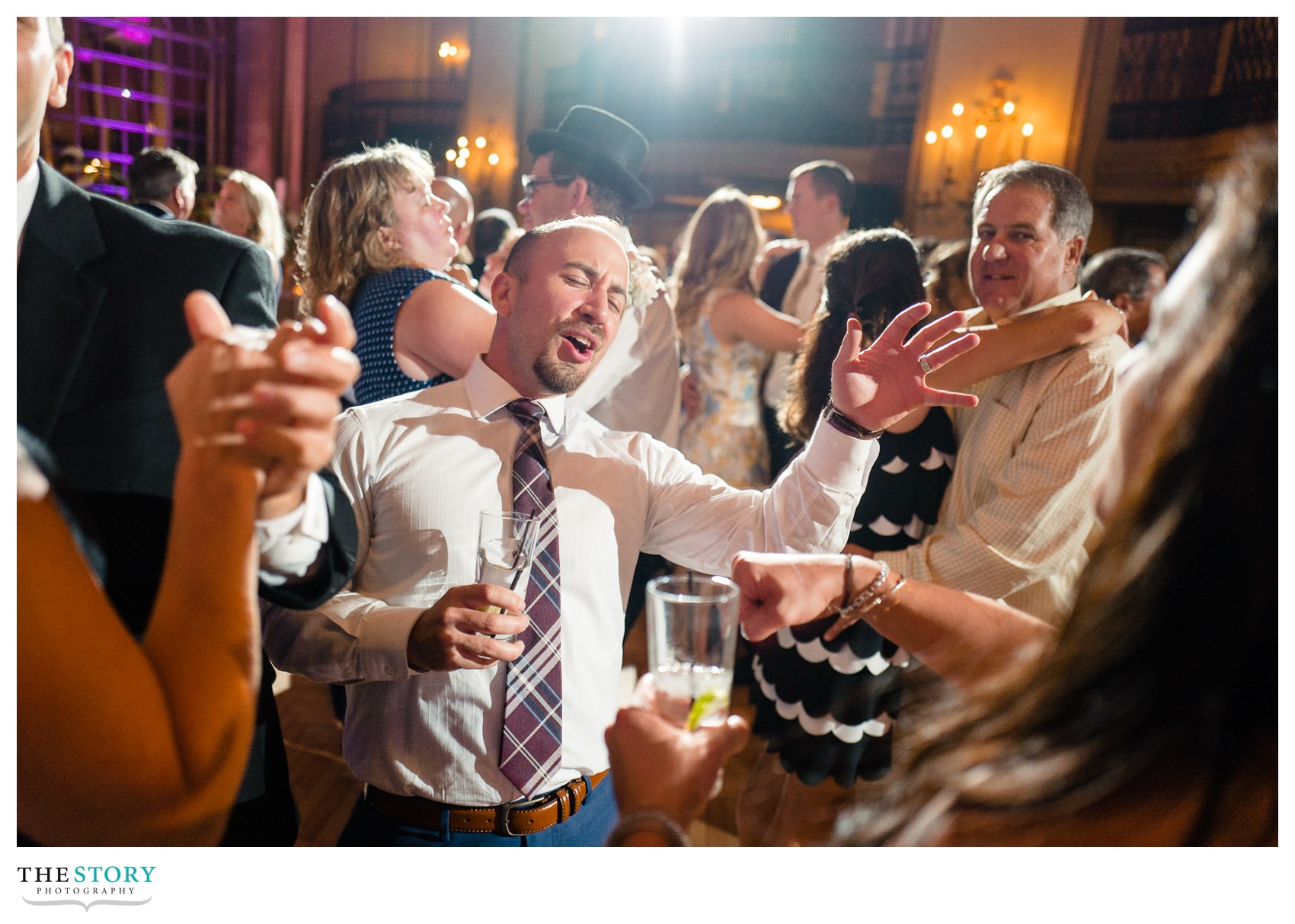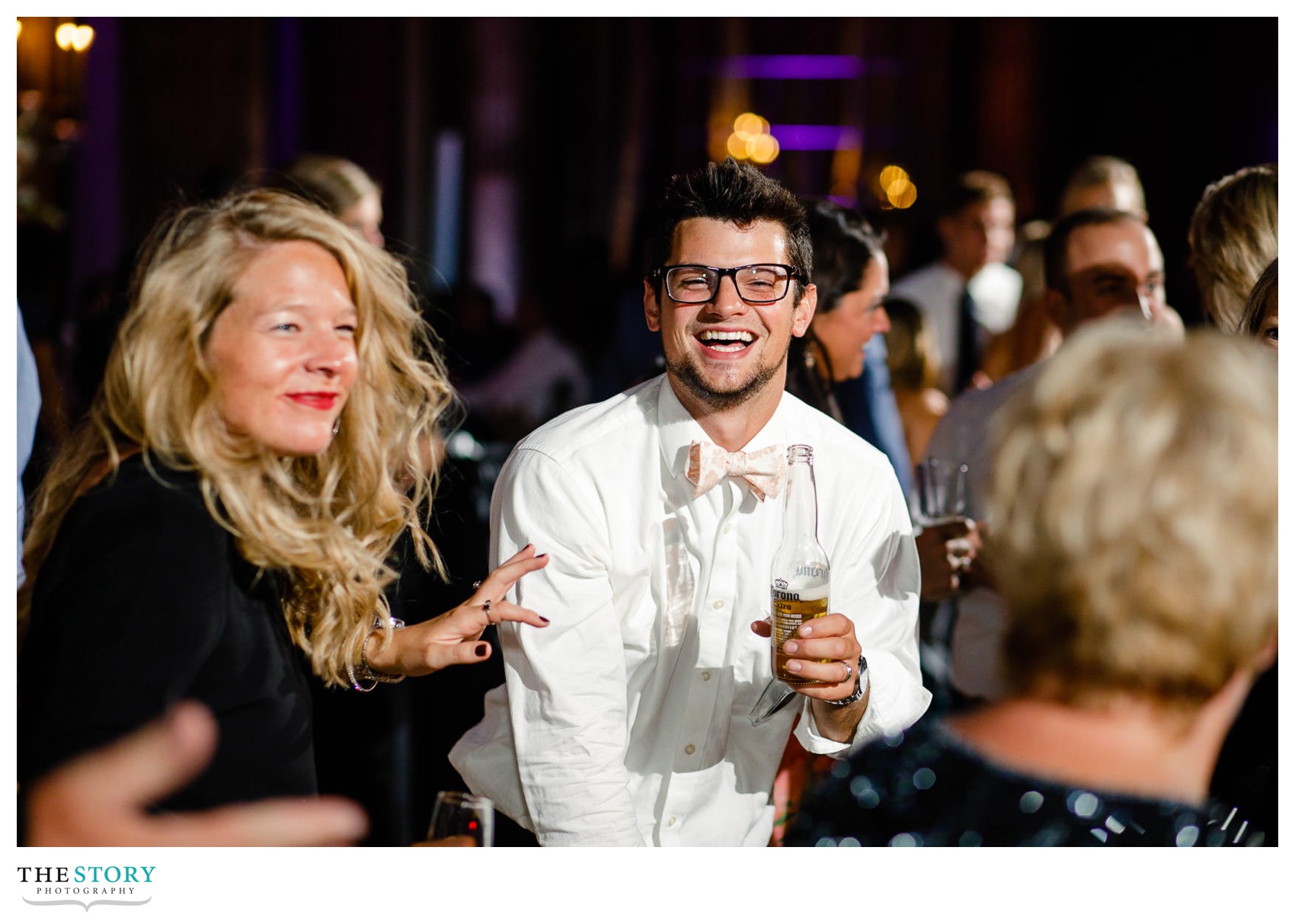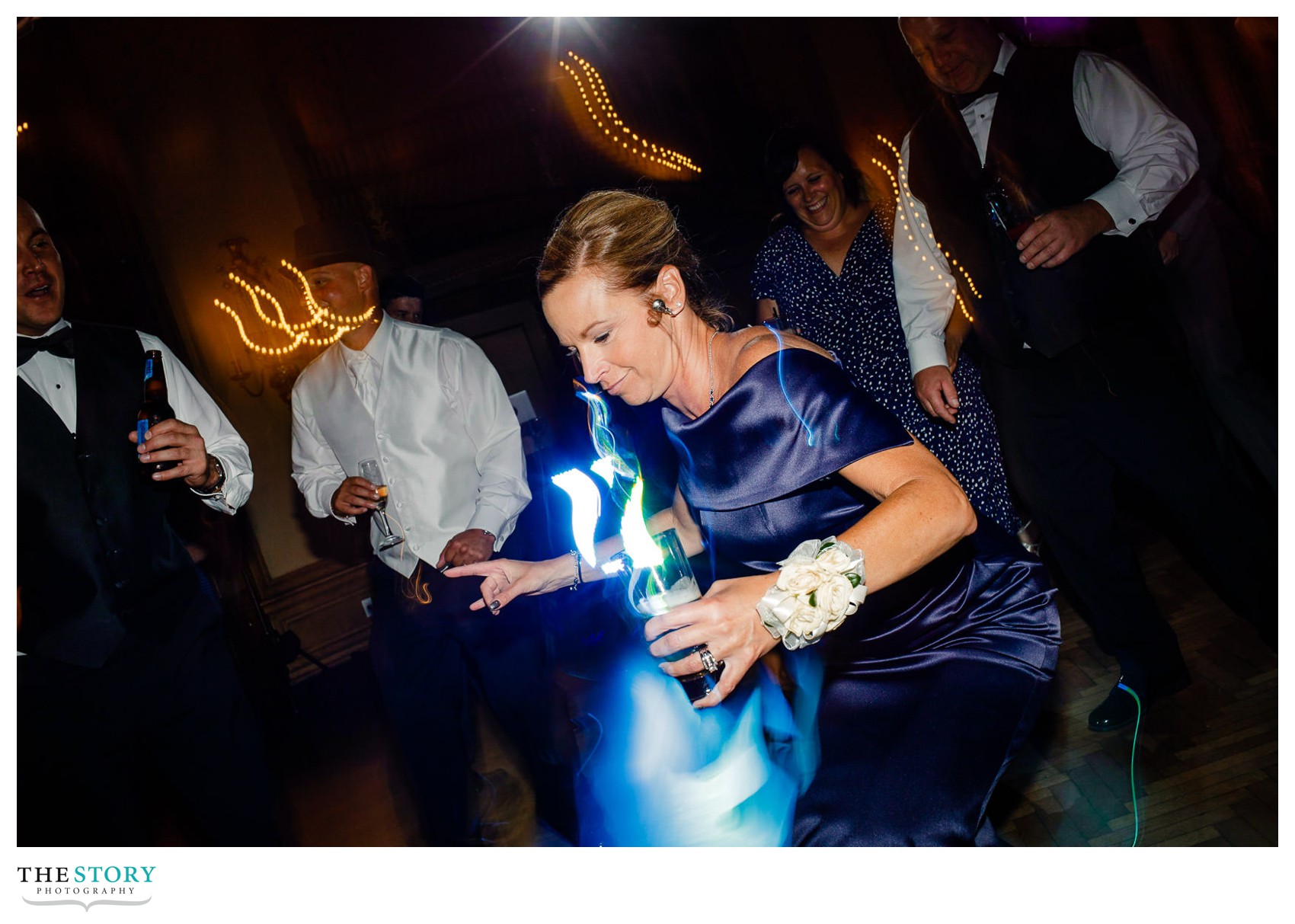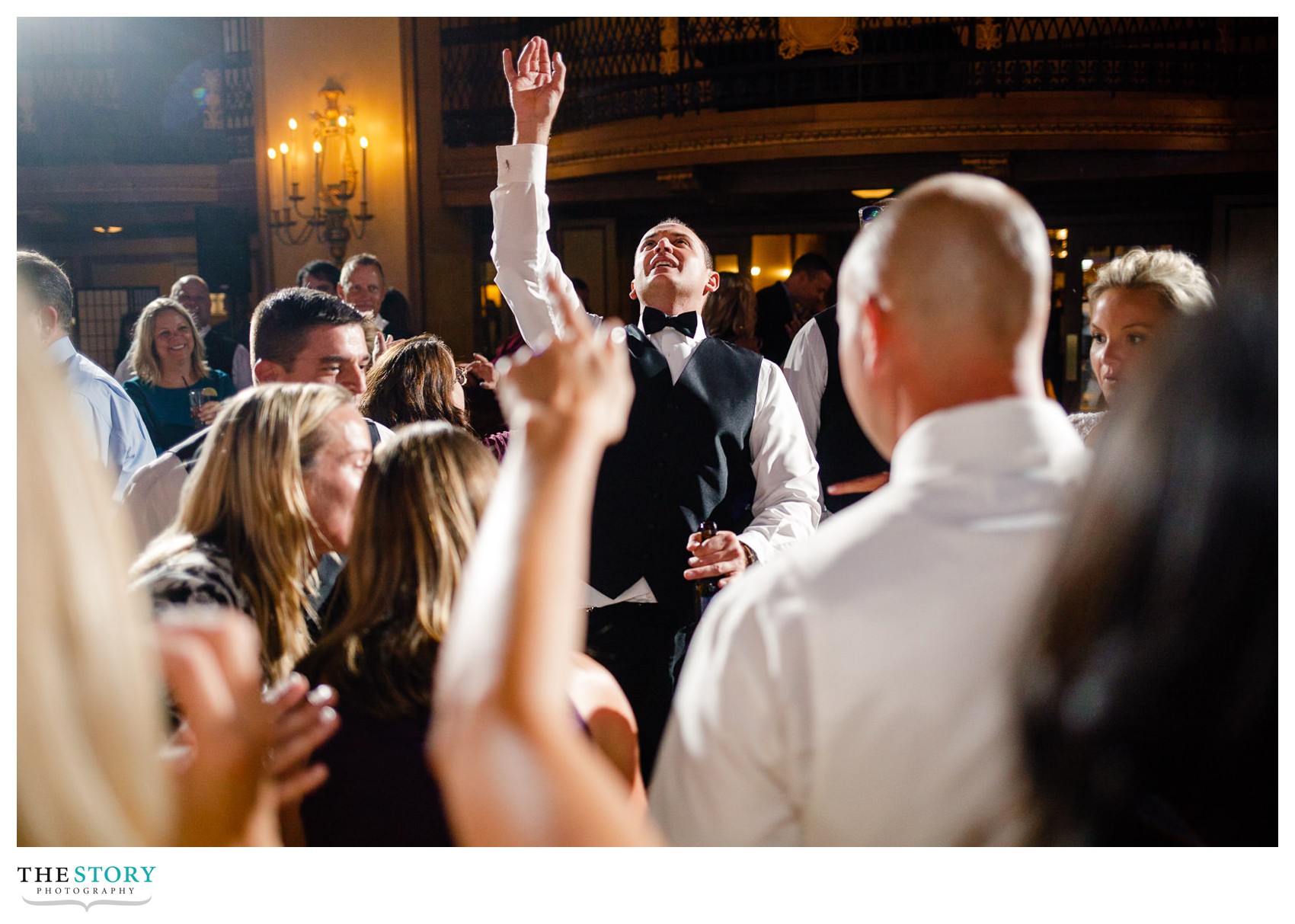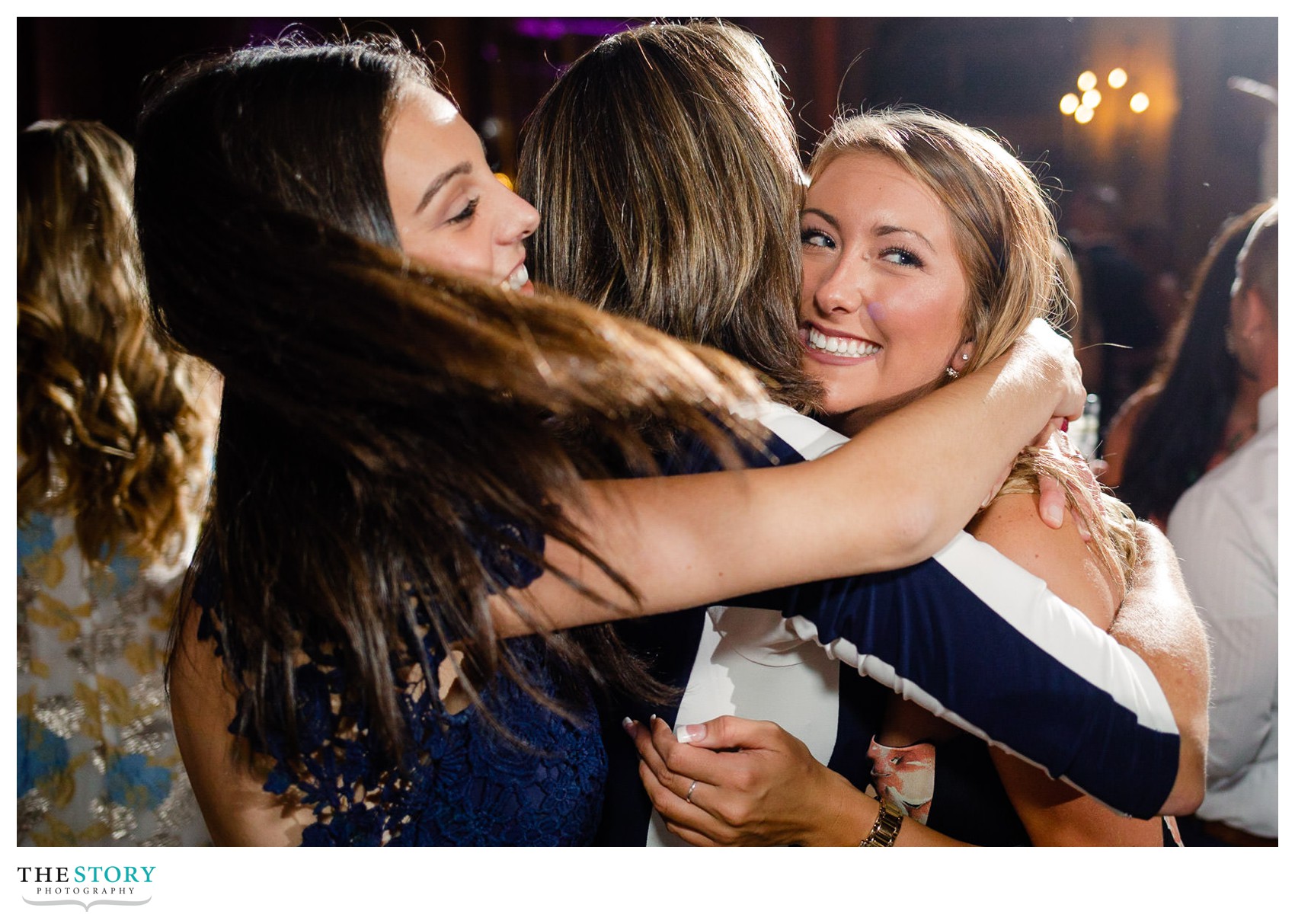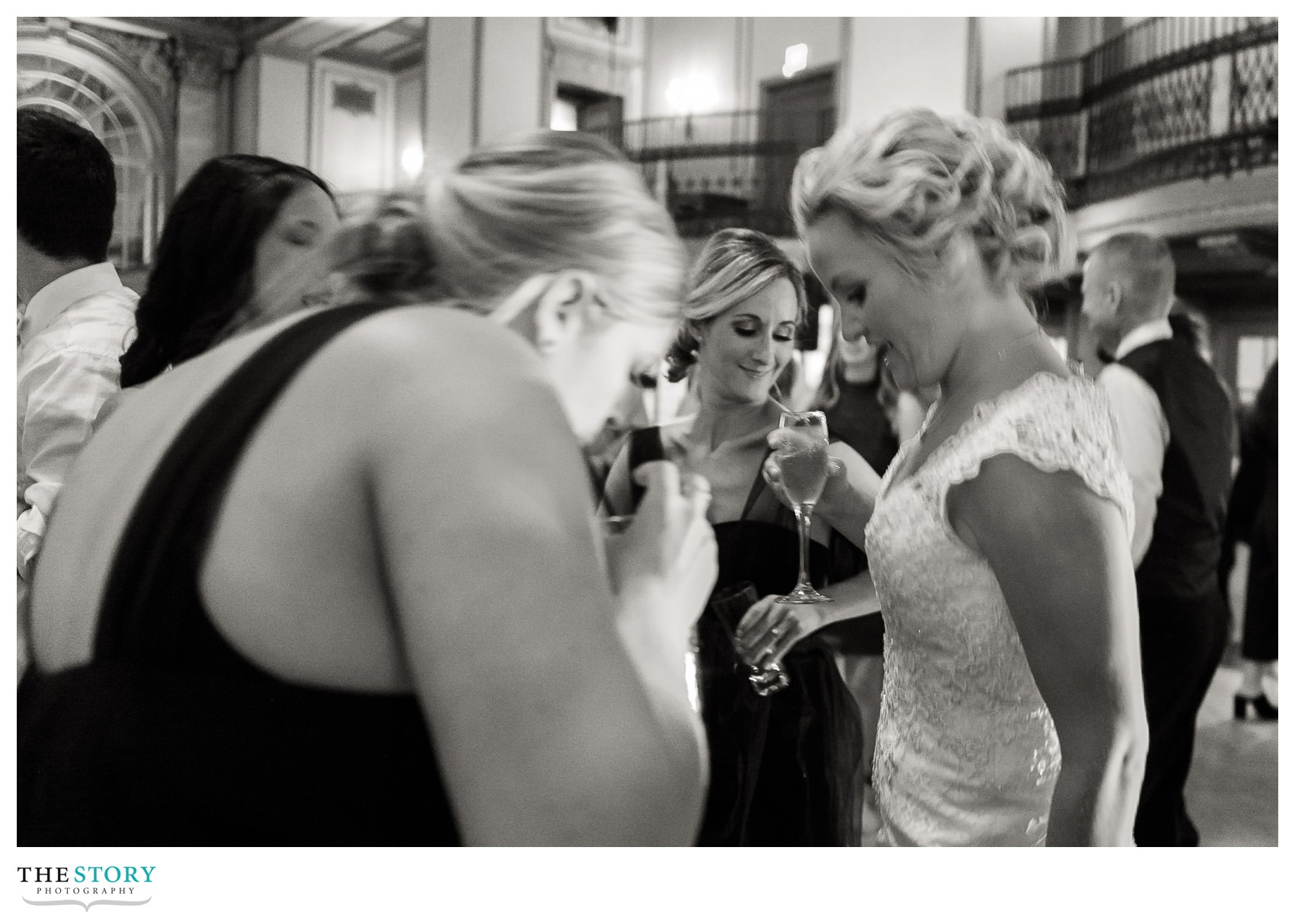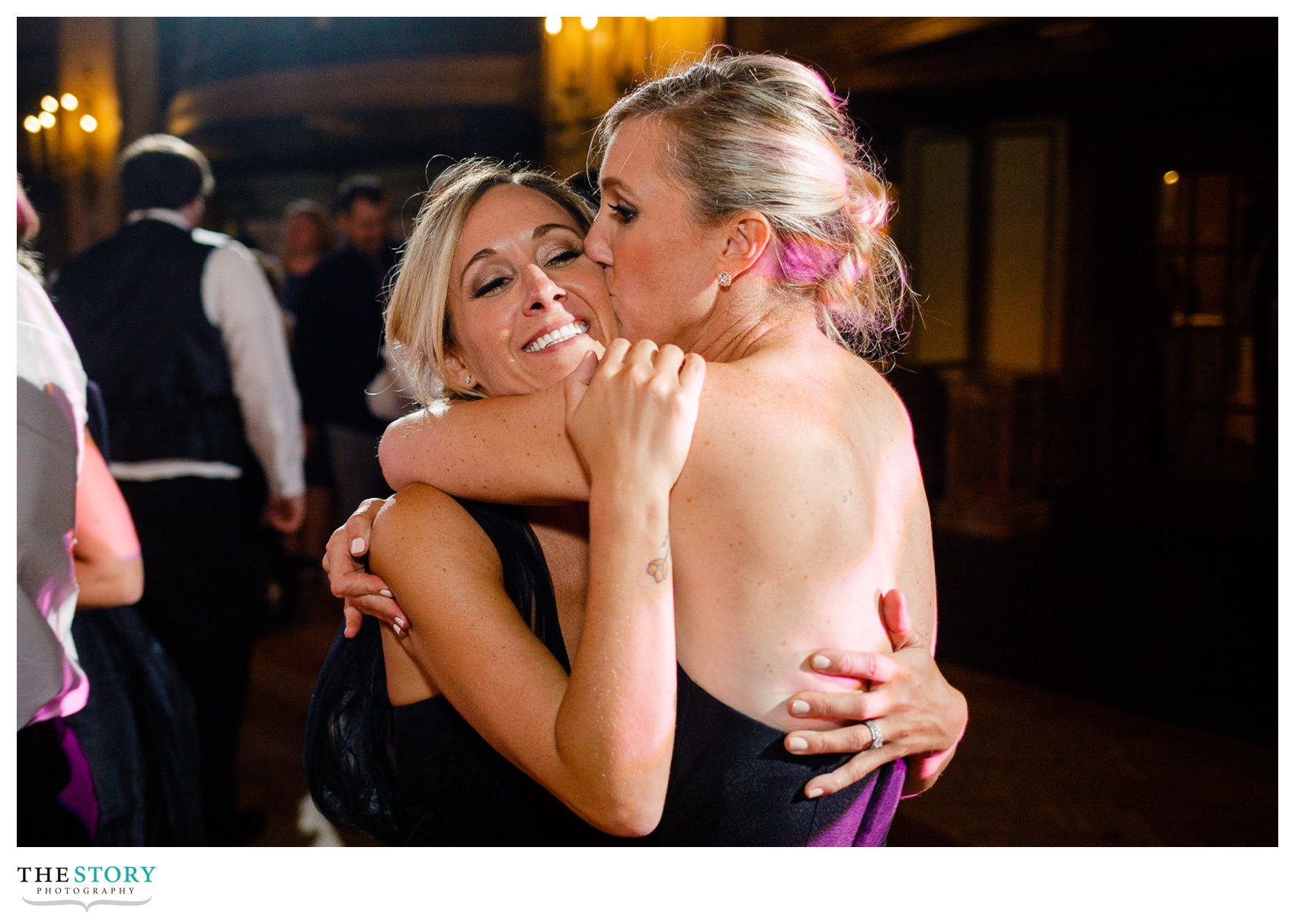 Sometimes it's not the "perfection" of a photo that makes it perfect (you'll probably recognize this iconic photo from Robert Capa), sometimes it's the imperfection combined with the perfection of the moment that creates something better than a "perfect" photo, it creates a photo with feeling.  Below is one of my favorite photos of the day and to me, it captures the energetic, passionate, and unashamed love of Jackie & Chris!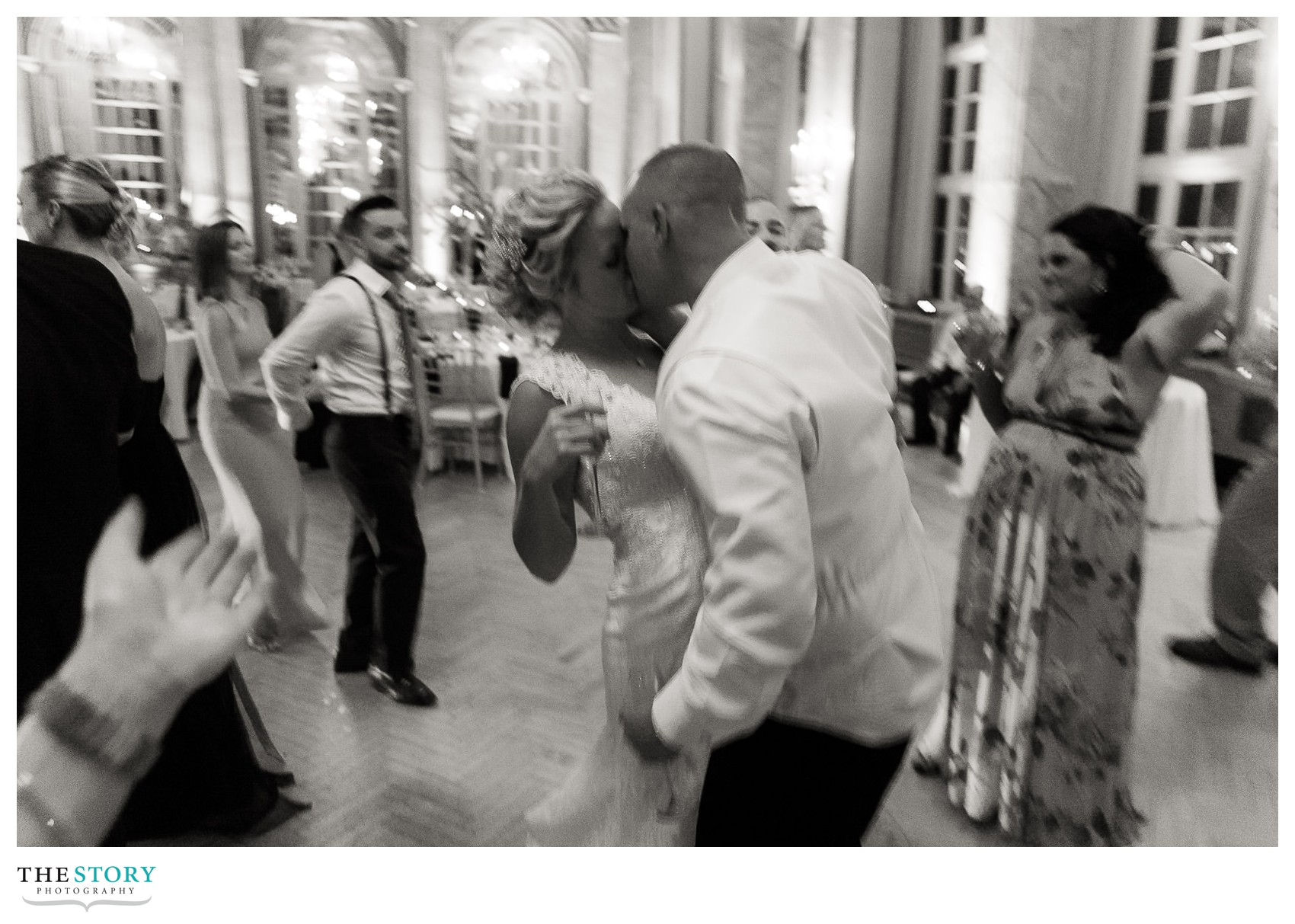 The whole day was beautifully planned and pulled together by Courtney of Magically Yours.