Energy, fun, elegance, and joy are the words to describe Meagan & Carlos's wedding day at Marriott Syracuse Downtown & the Franciscan Church of the Assumption. From beginning to end, the whole thing was pulled together beautifully by Pamela Beth Weddings!
I couldn't help but start off the featured images of this beautiful wedding with this image of Meagan's grandmother delivering a big hug and an old family ring to wear on the wedding day!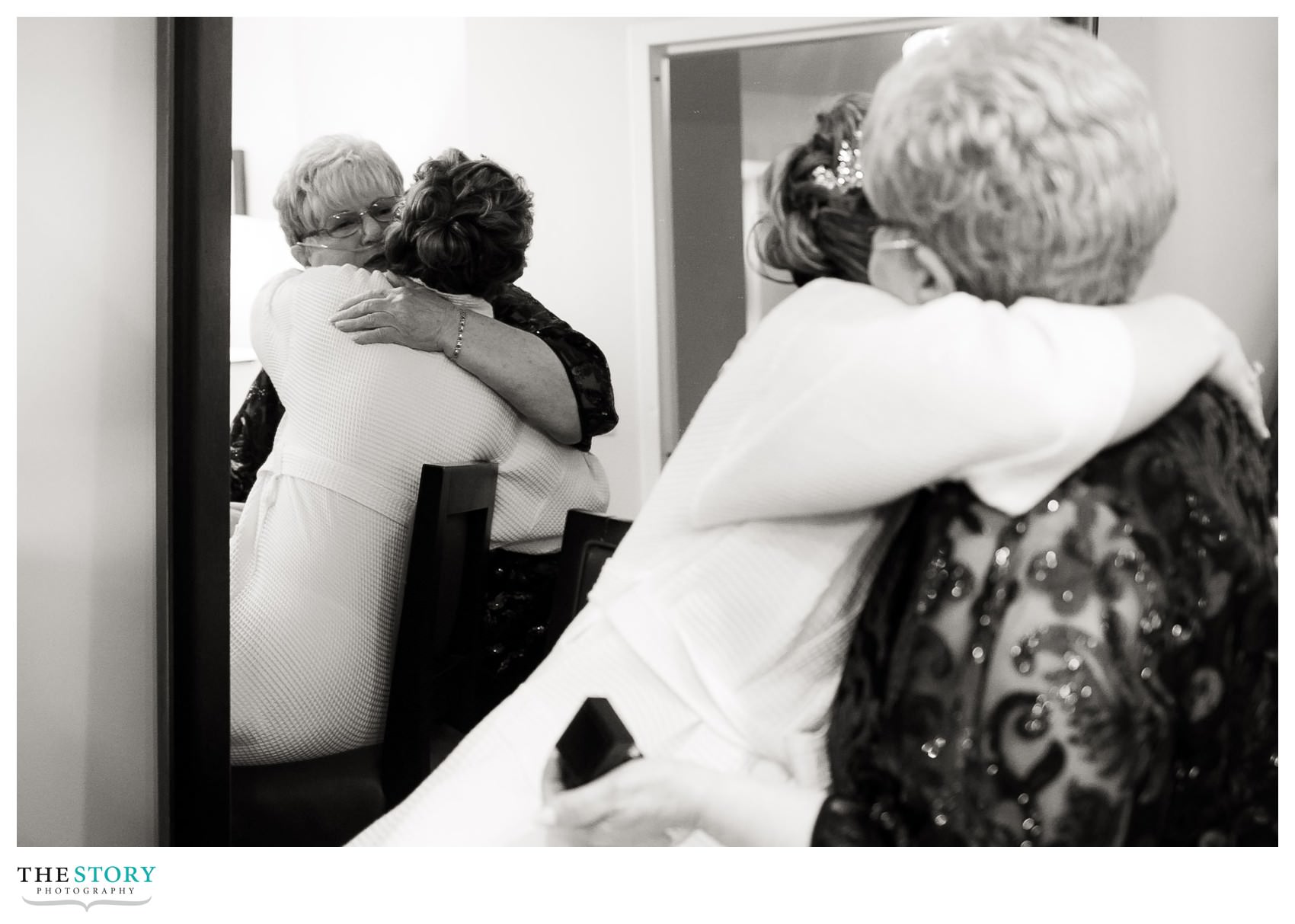 The day kicked off early for Meagan and her 11 bridesmaids getting ready at the old Hotel Syracuse with makeup help from A-List Artistry along with hair styling by Innovations Salon!  Meagan's makeup was by Mark from Innovations!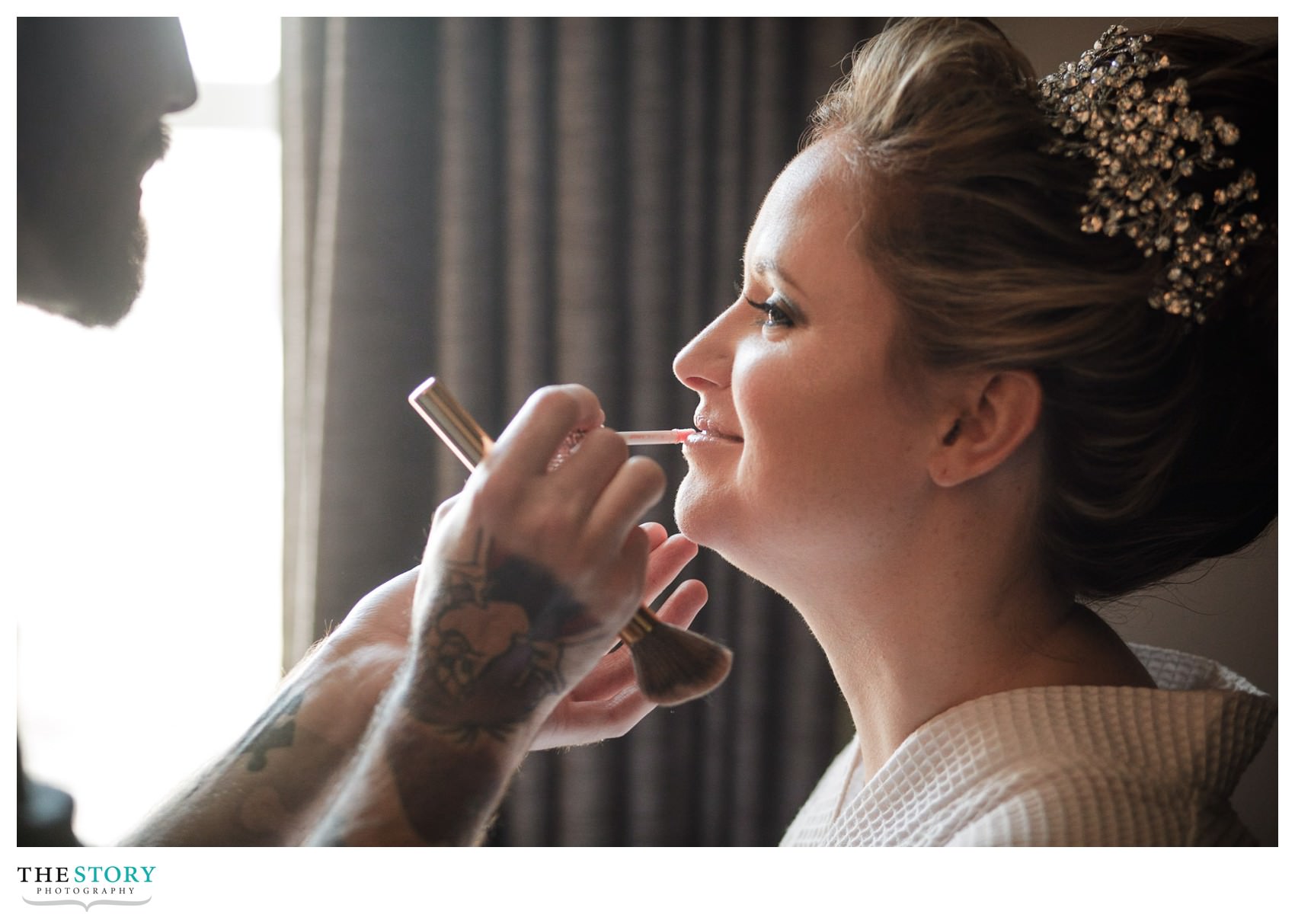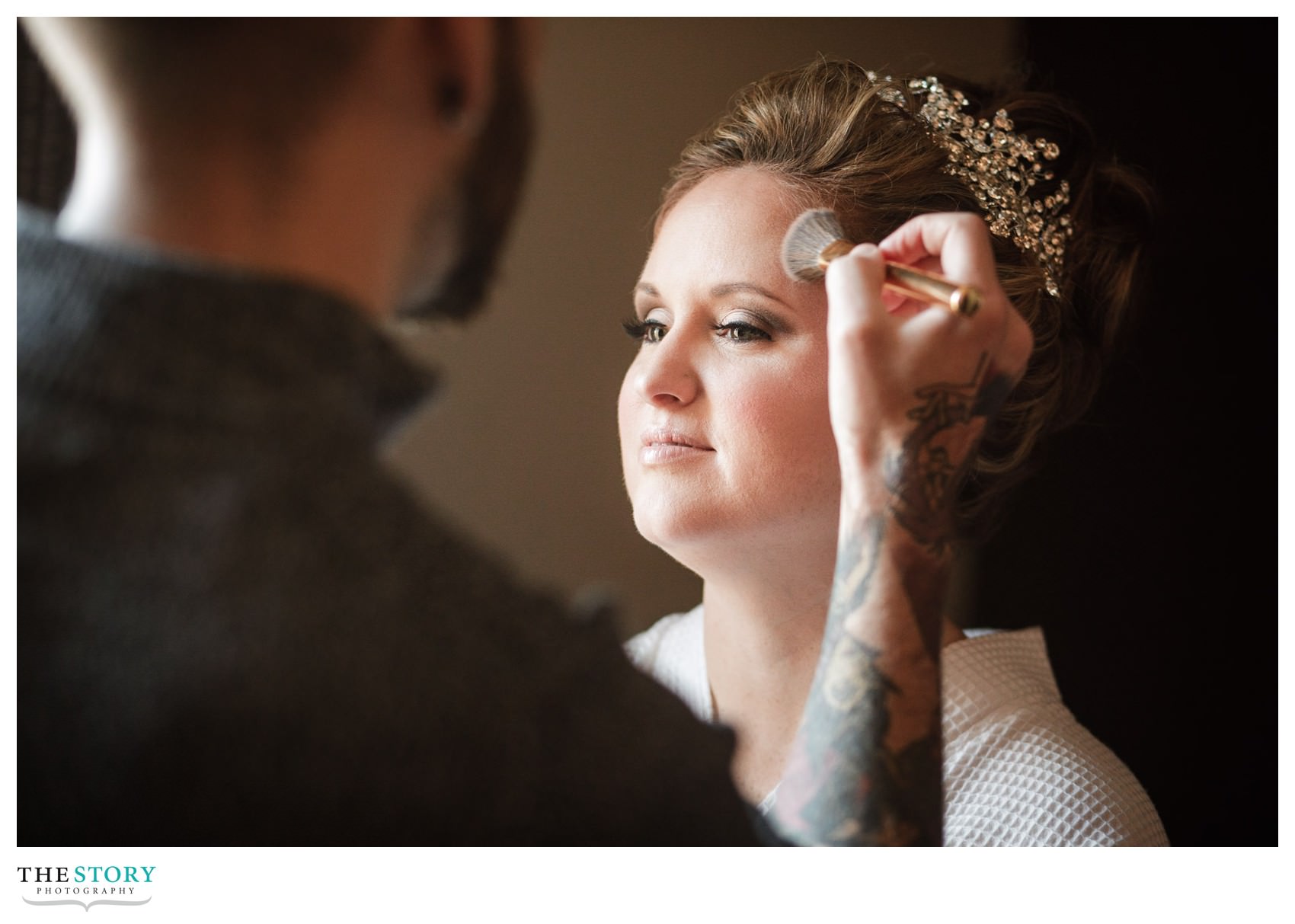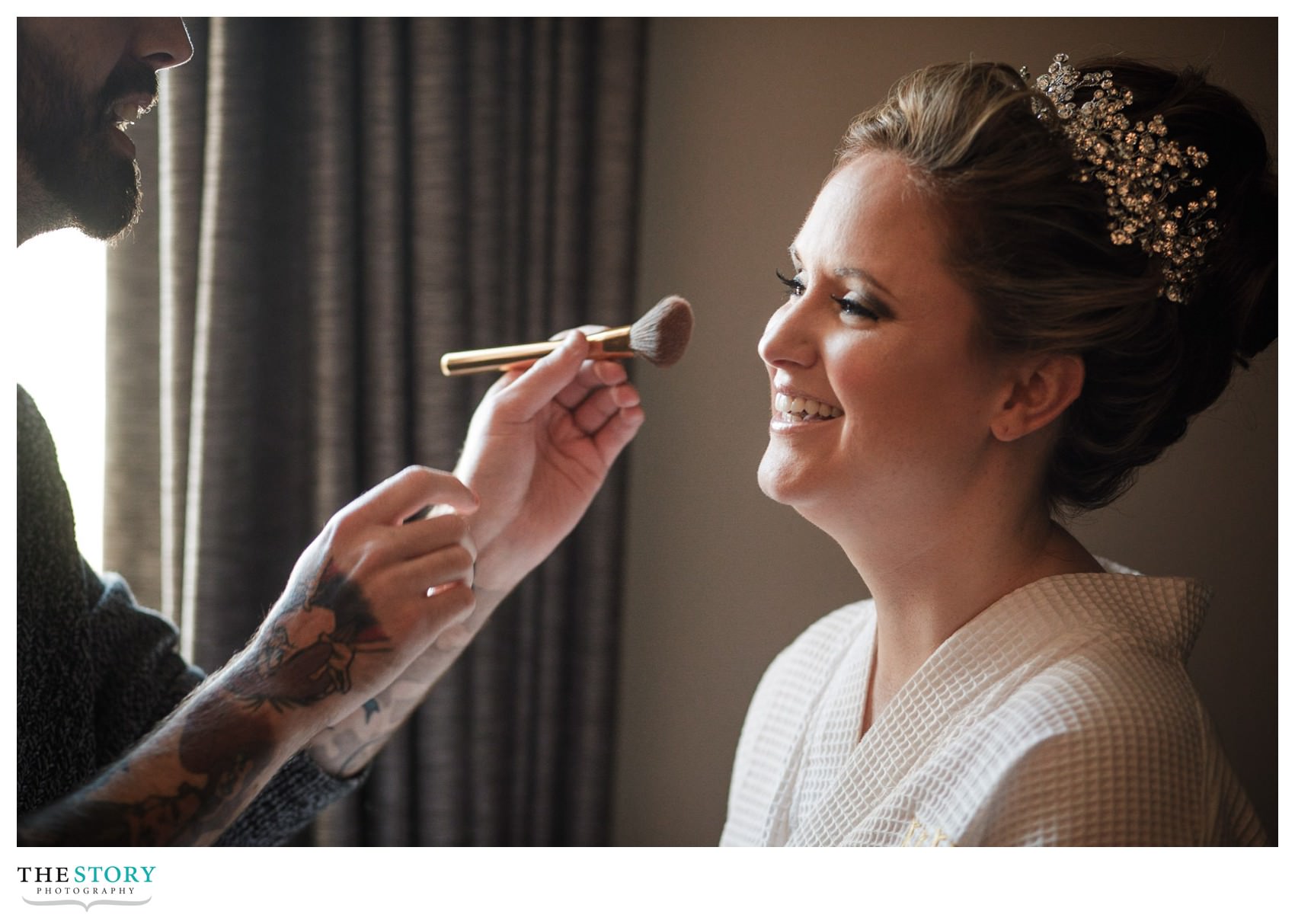 Carlos also got ready at Marriott Syracuse Downtown and had some heartfelt moments with his father!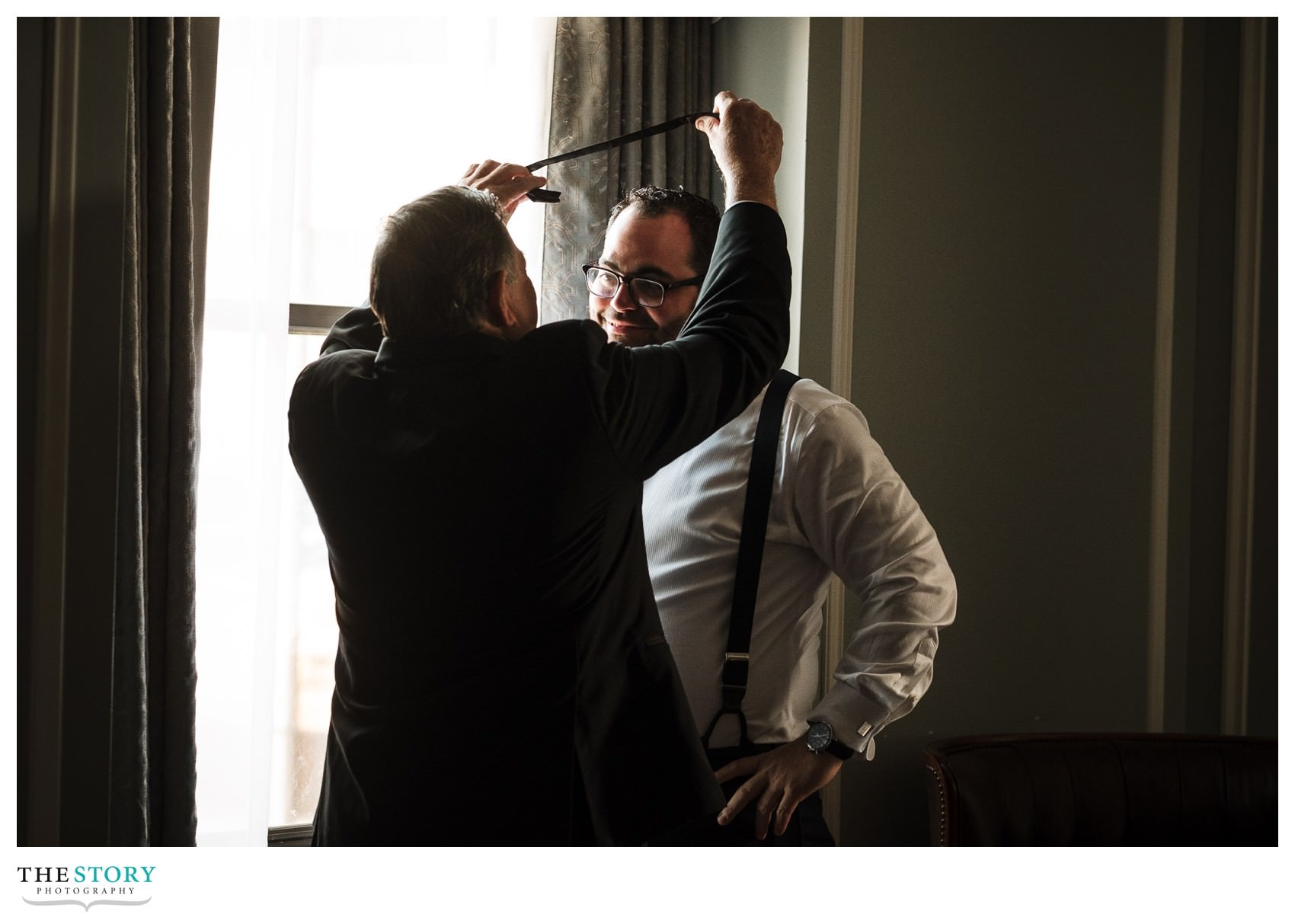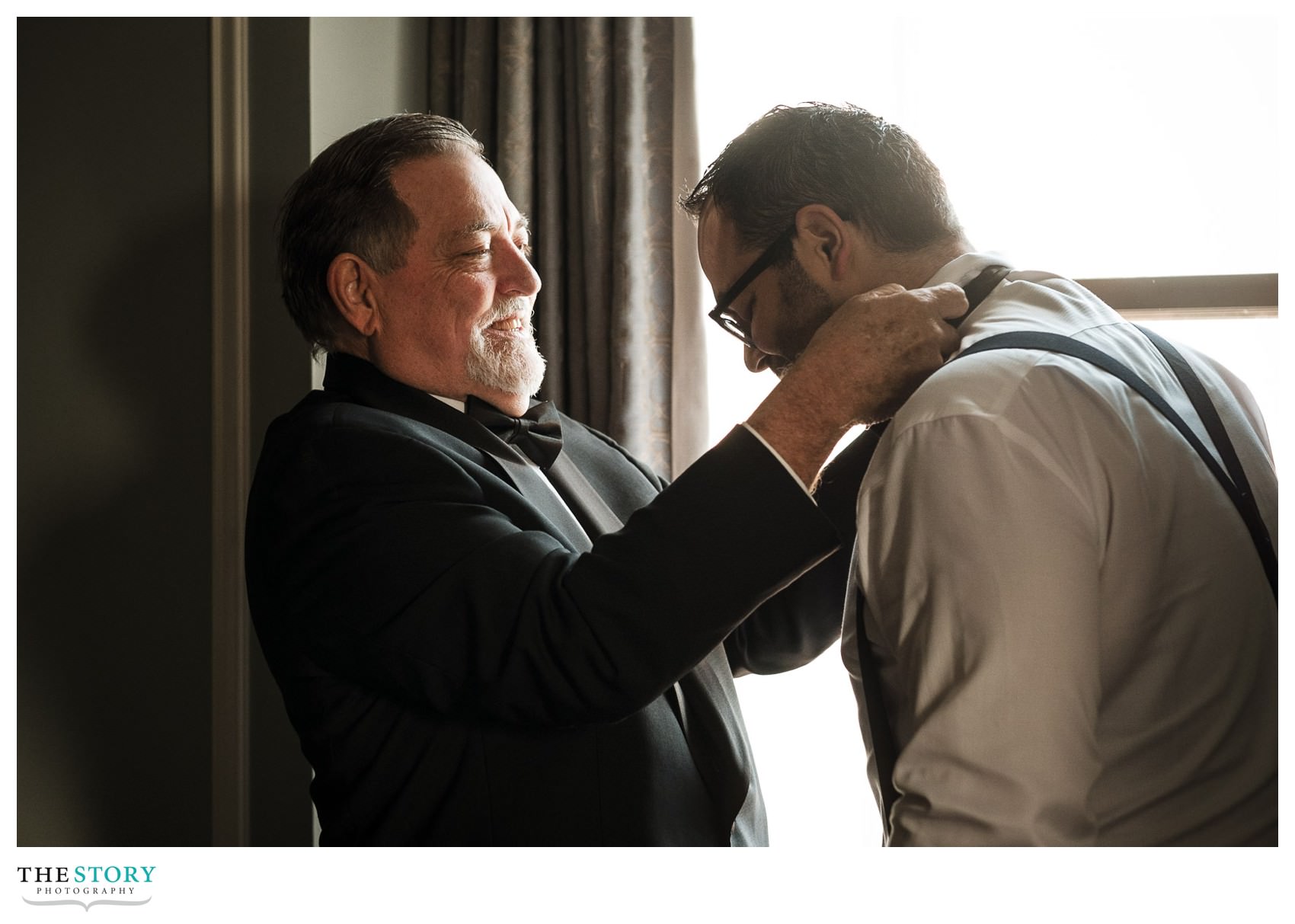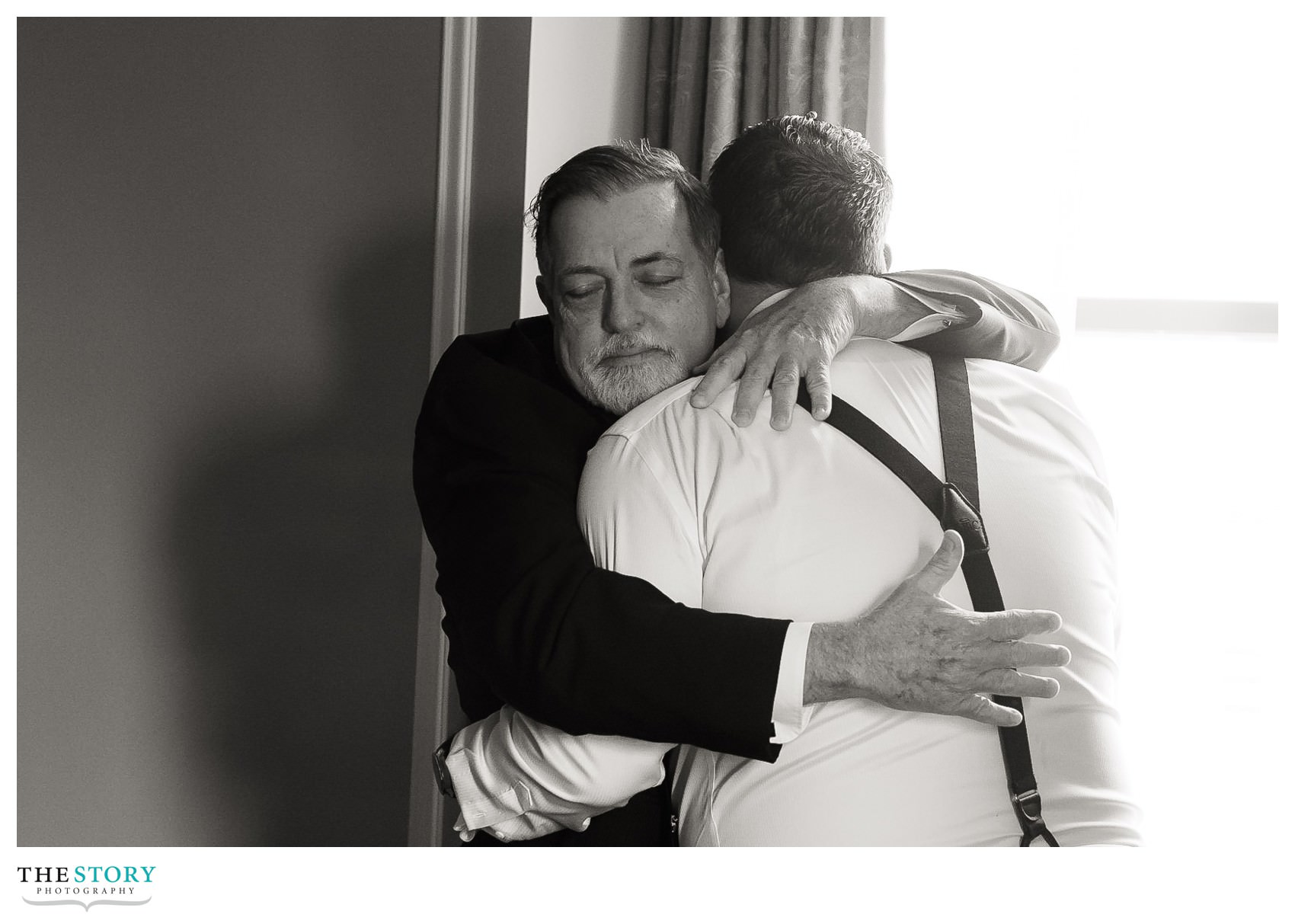 Gift exchanges between the bride and groom on the wedding day are always great but only as an excuse for the great letters that they get to share with each other and keep for a lifetime!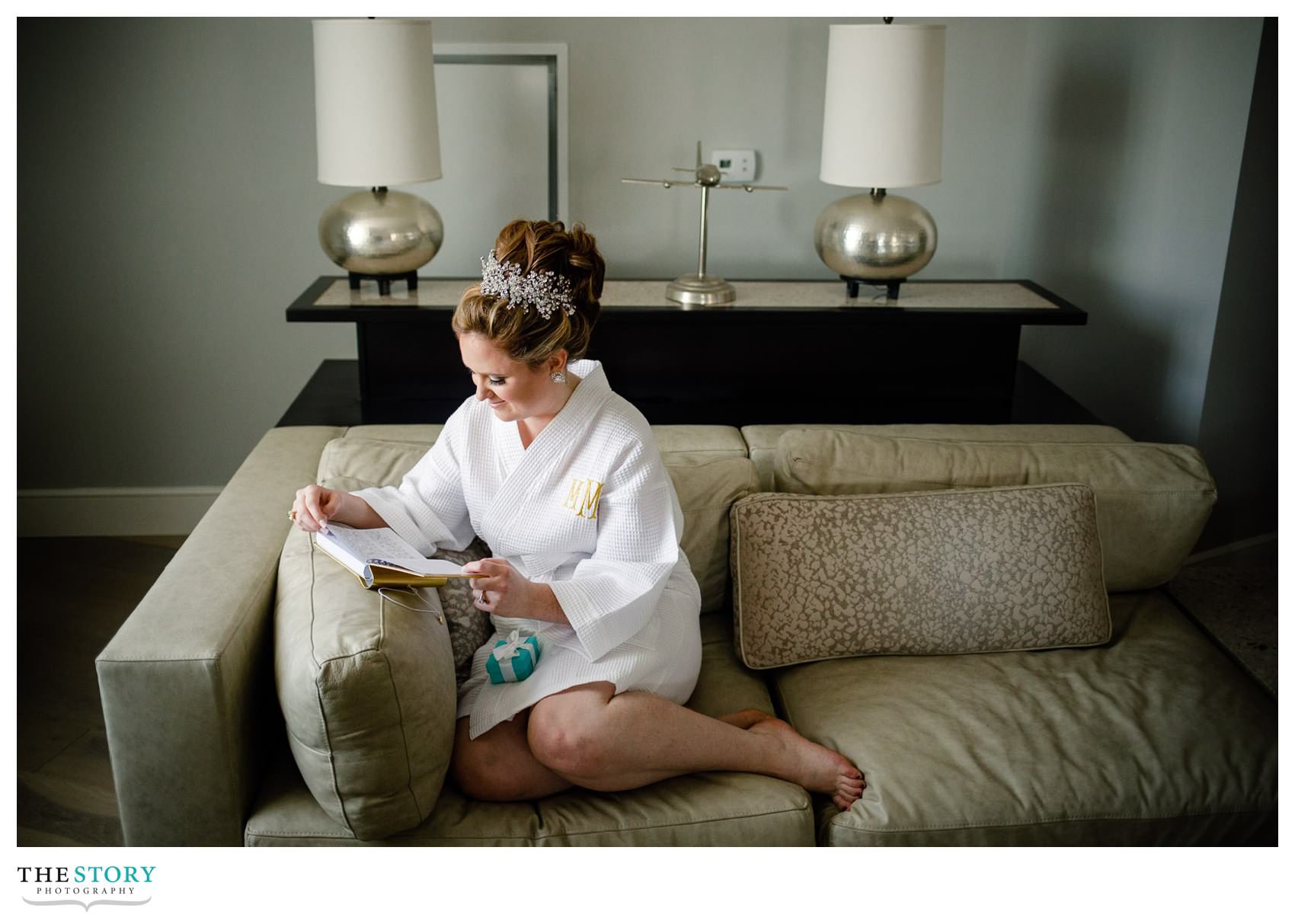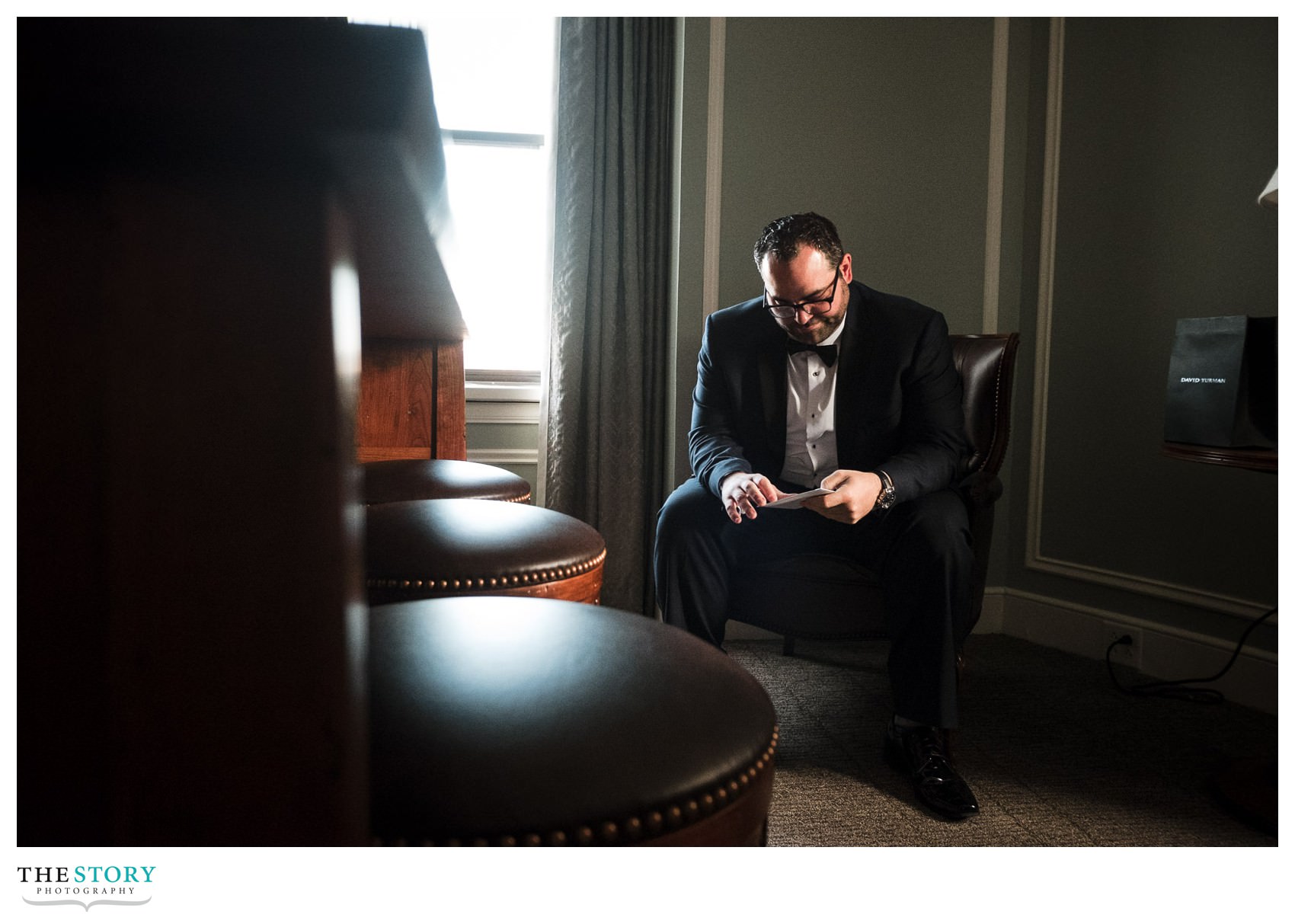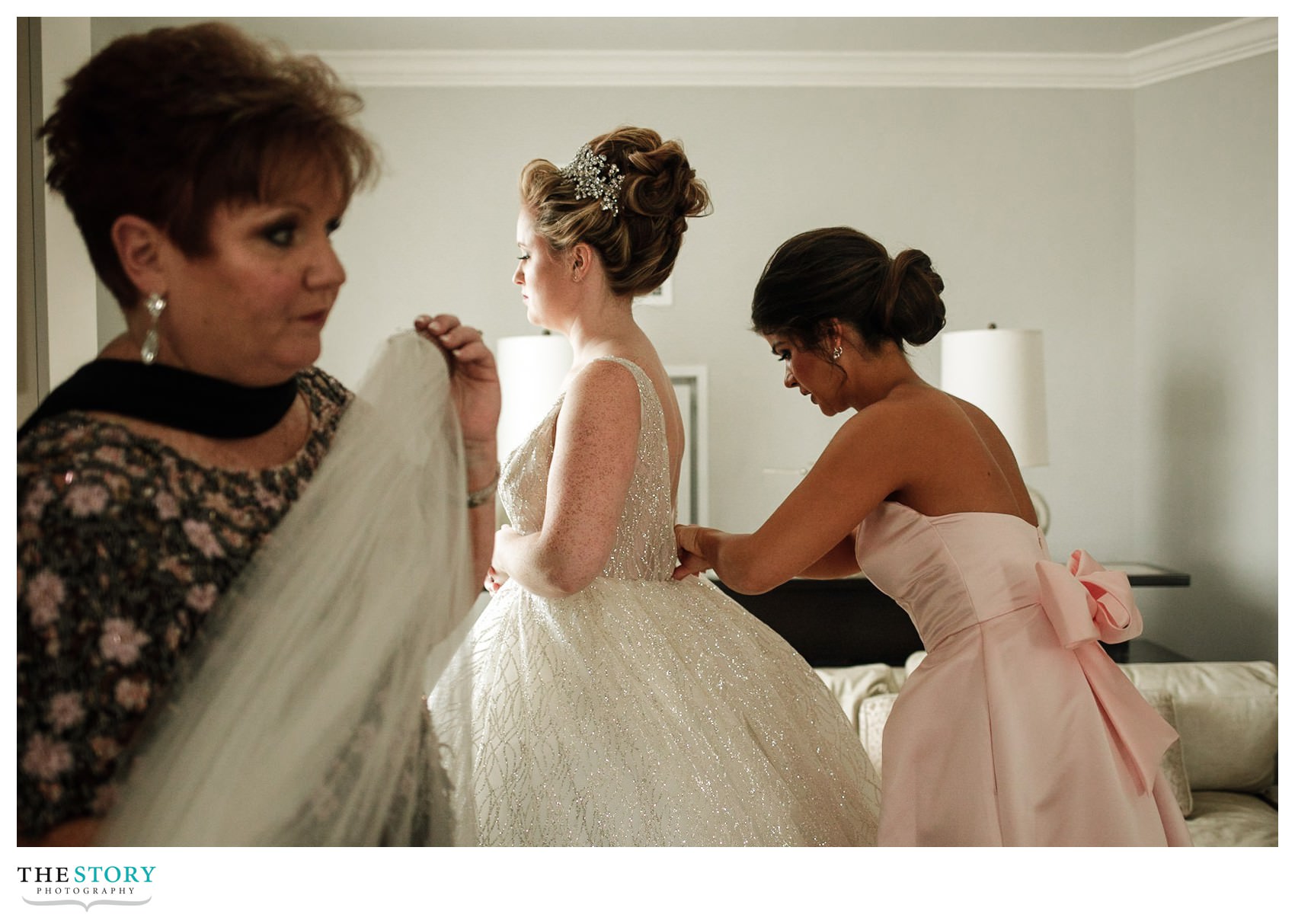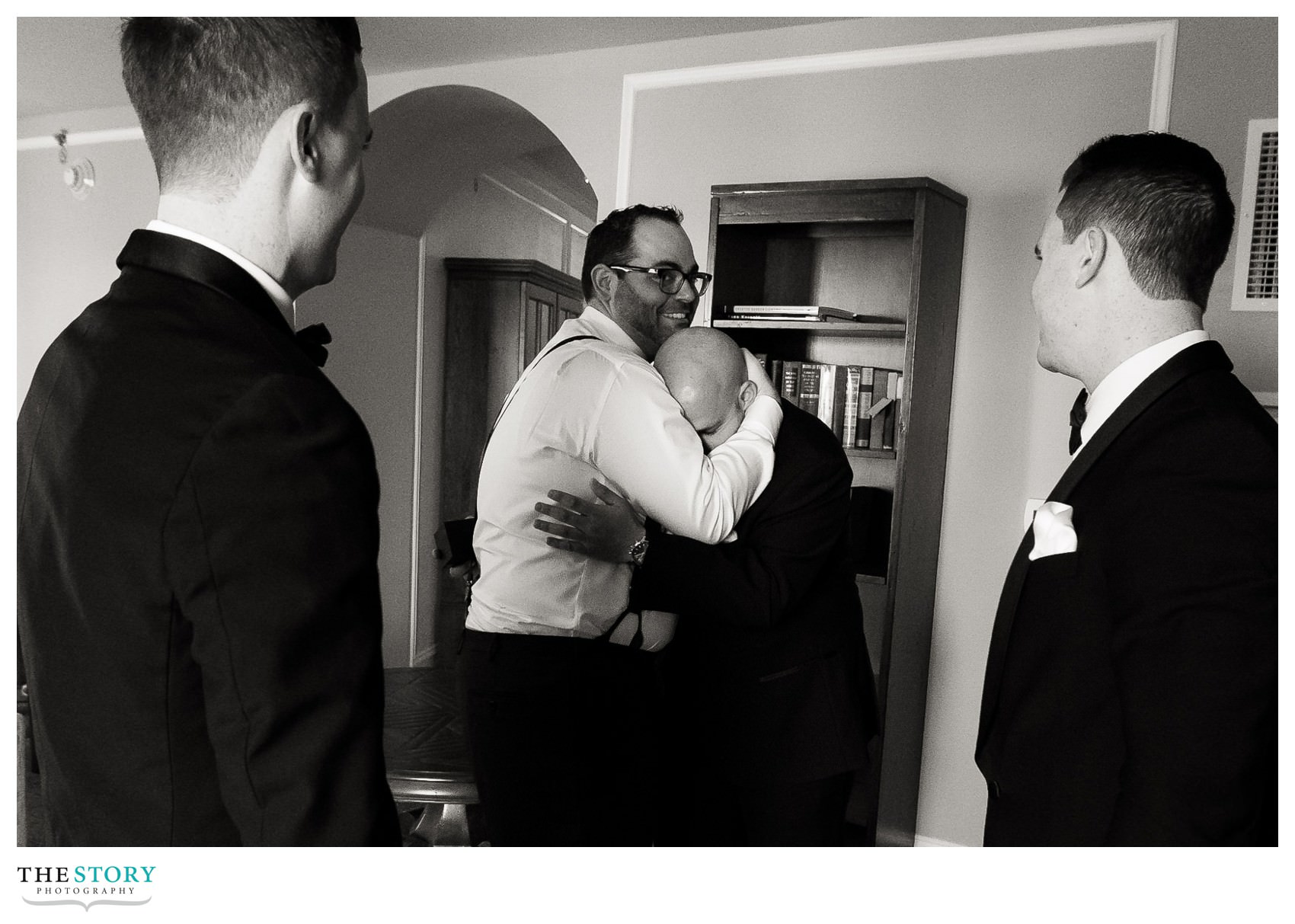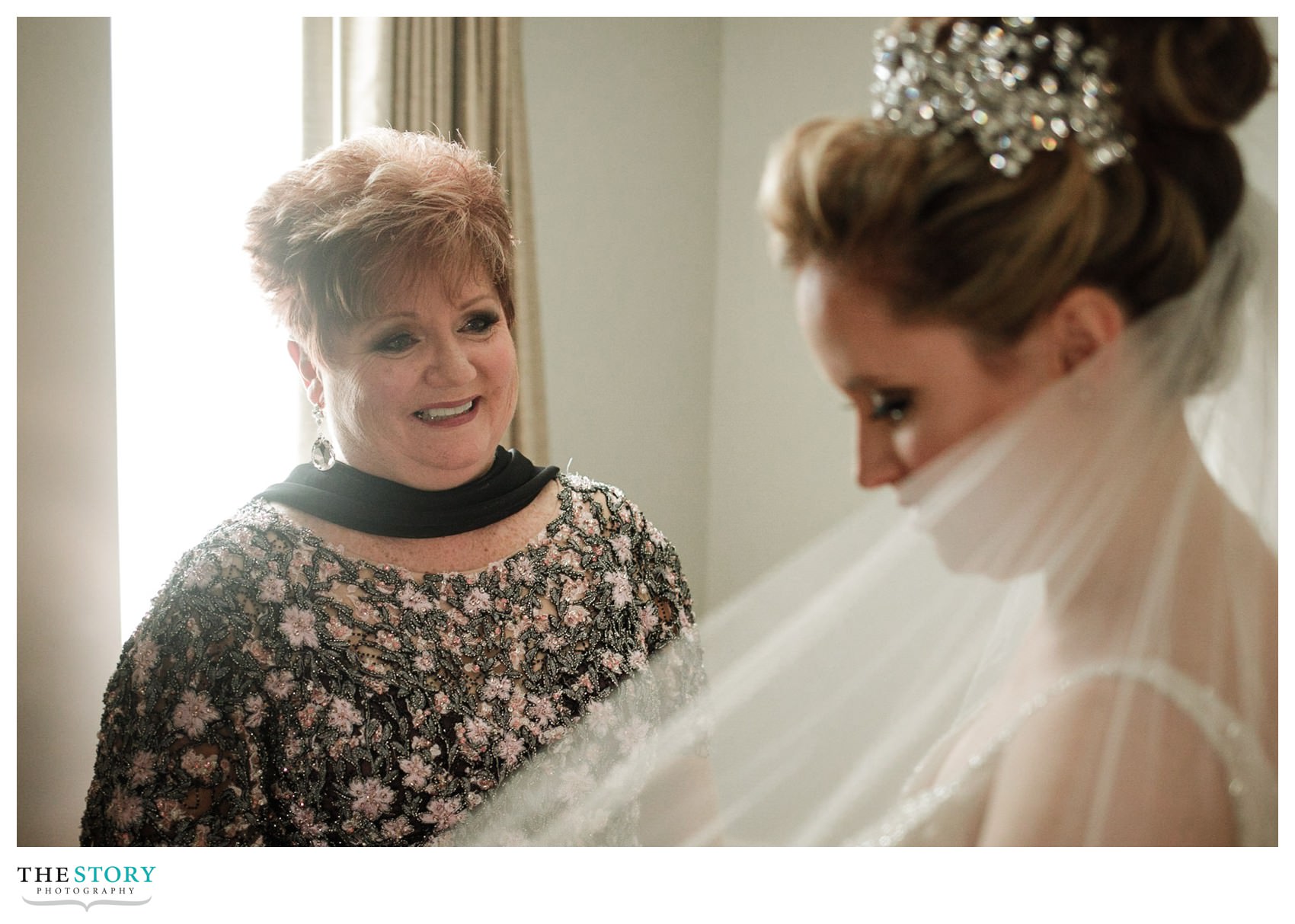 These next two photos are so much fun for me because they are disconnected in time but connected in emotion! These are the moments when Meagan's grandfather and father saw her for the first time all ready as a bride on her wedding day!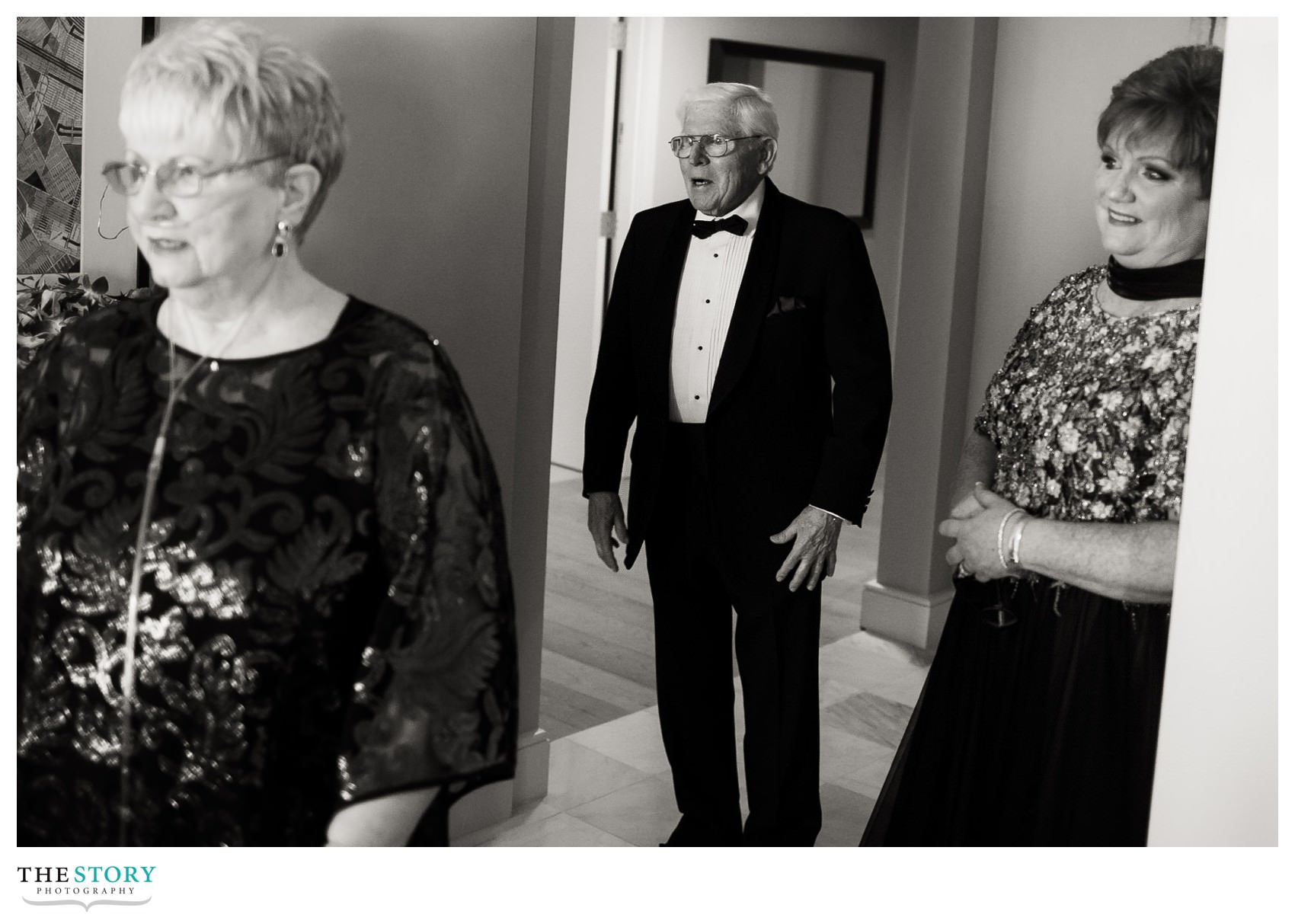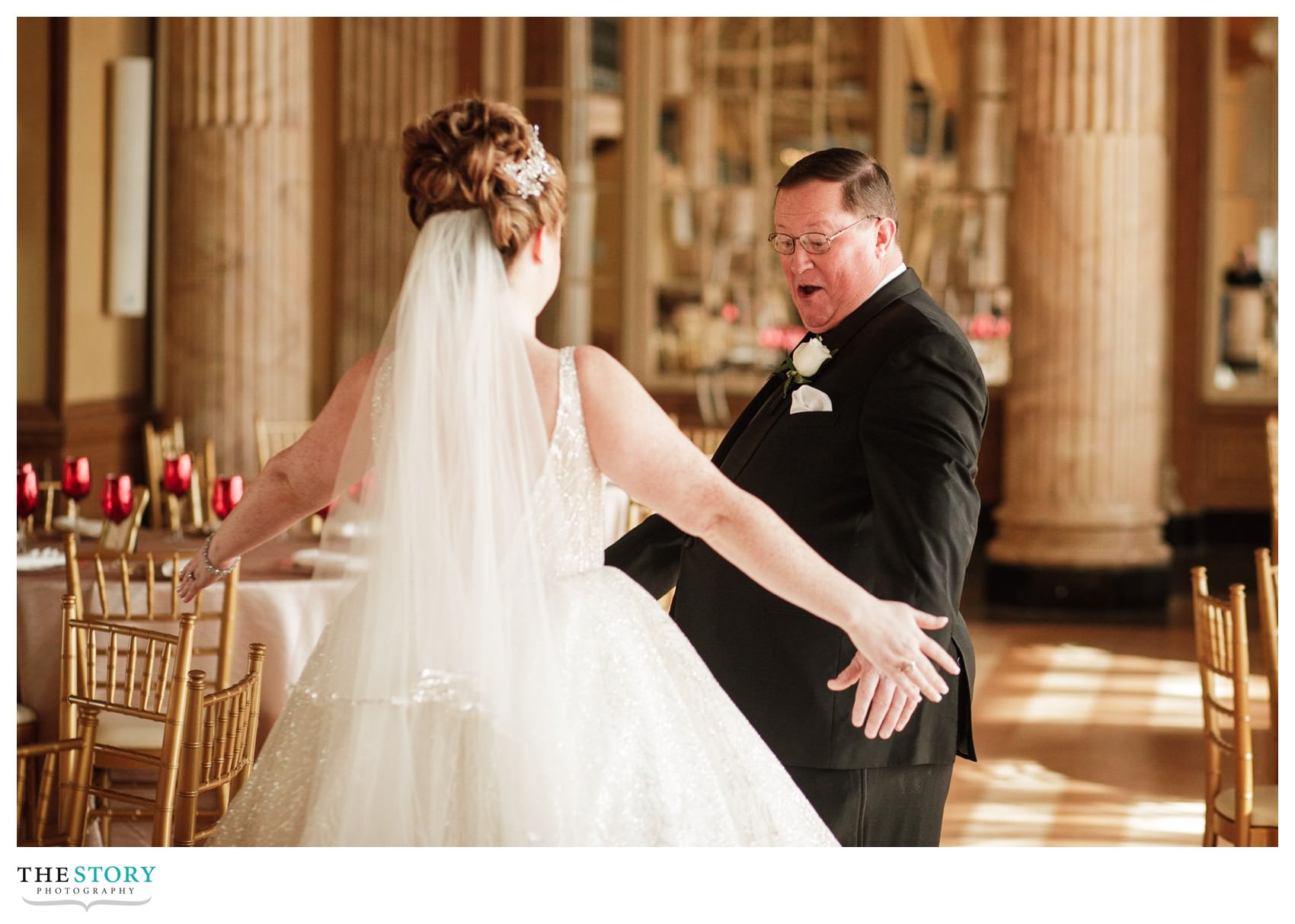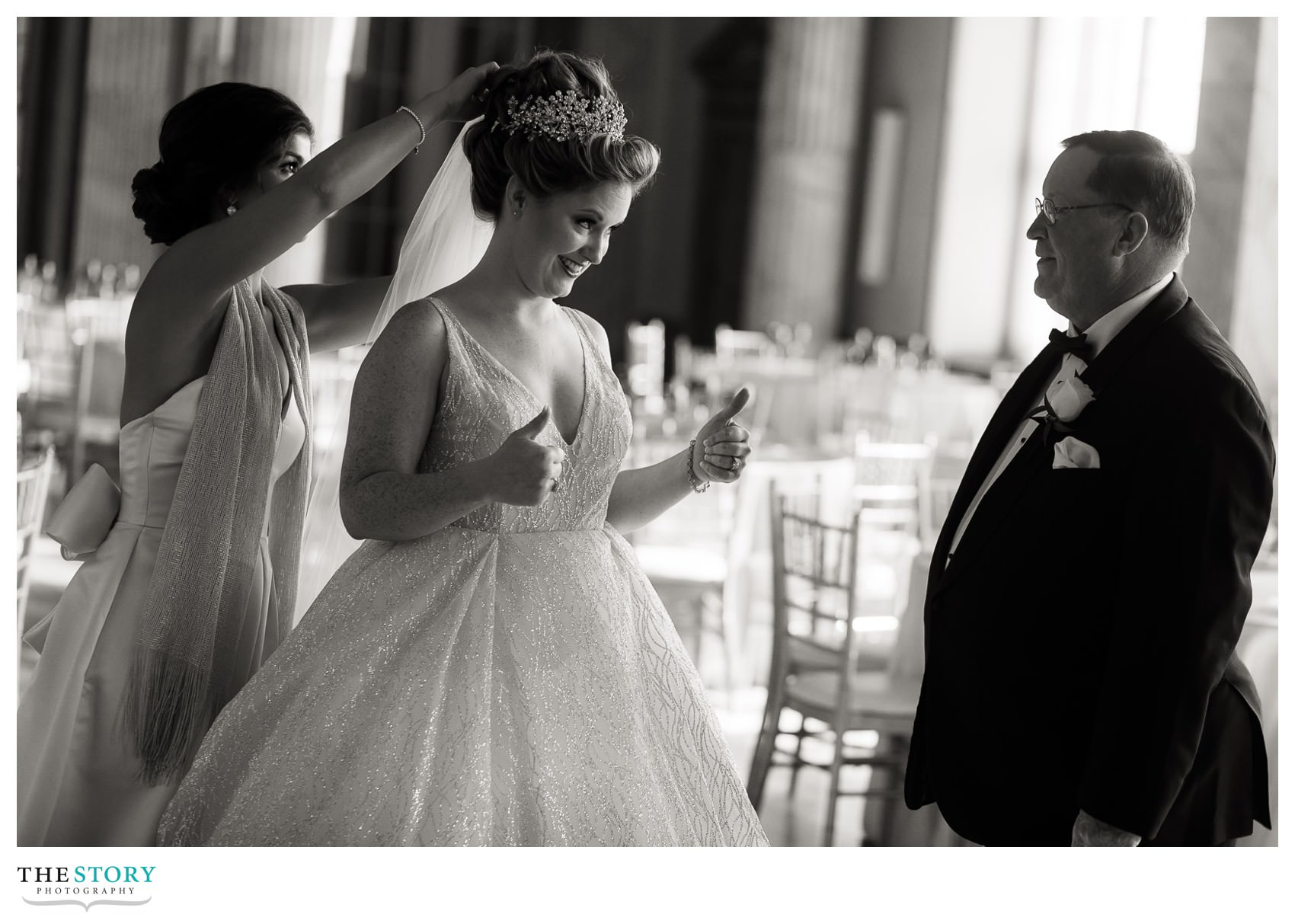 Meagan and her father were riding in style to the church in this vintage Rolls Royce!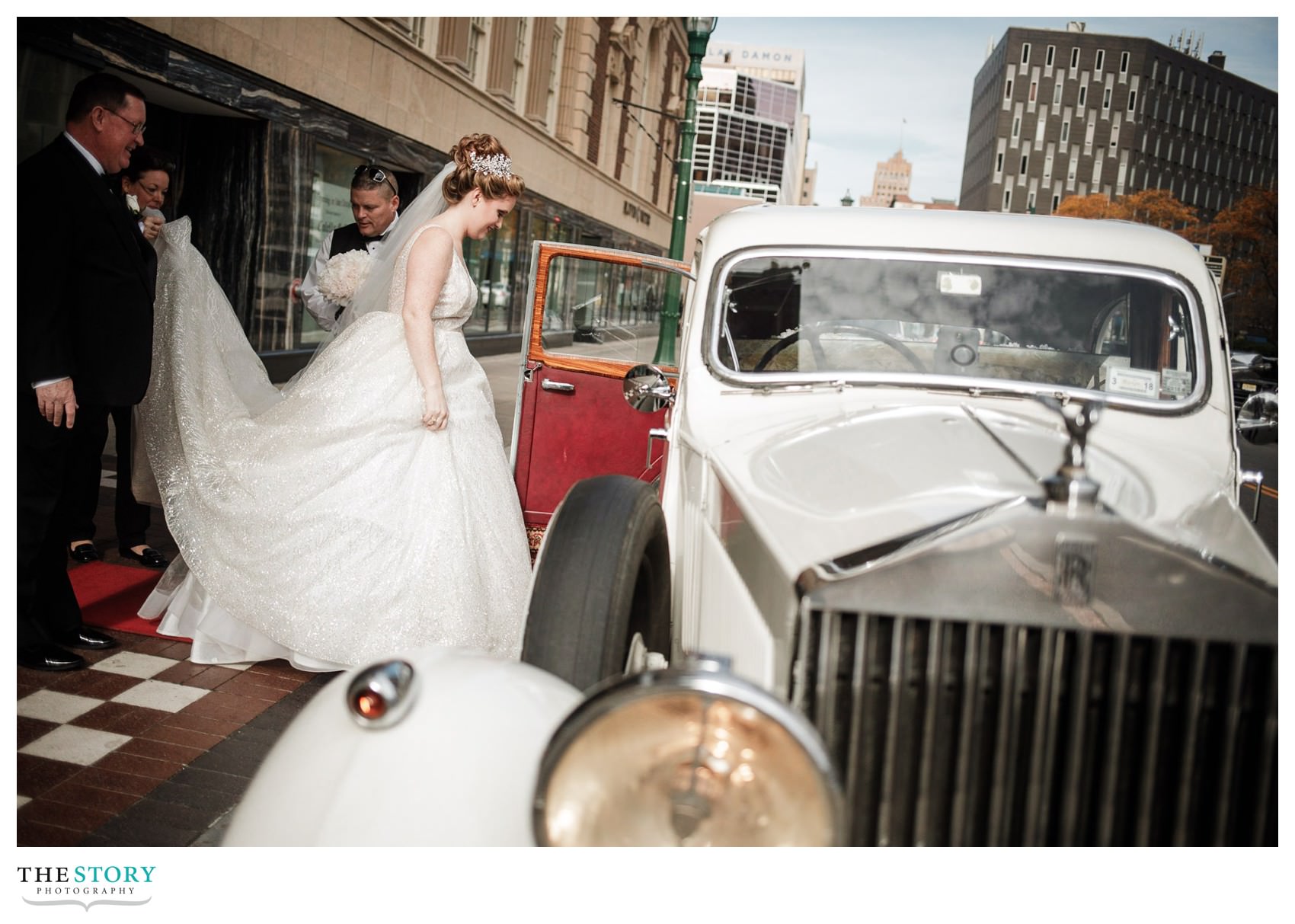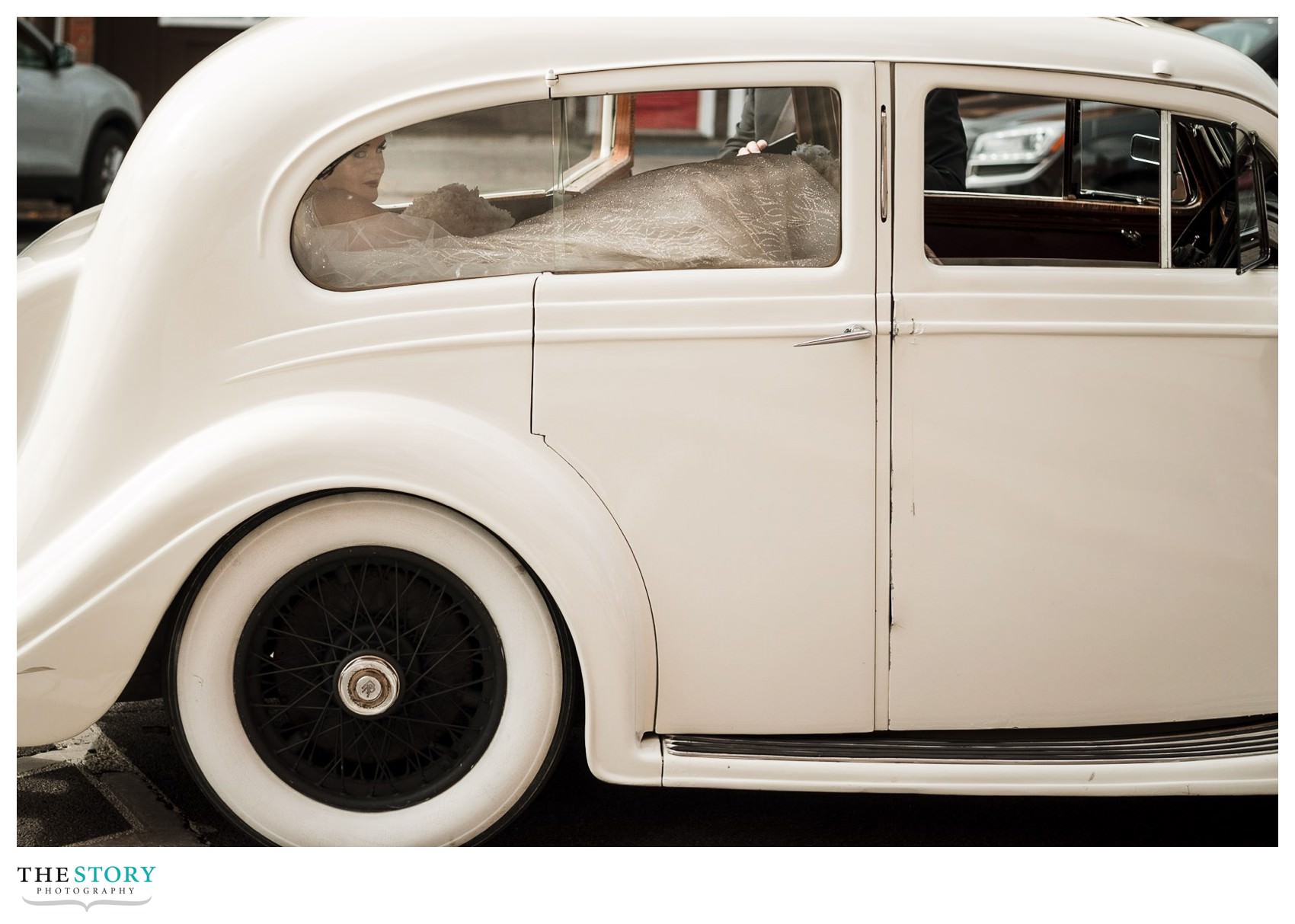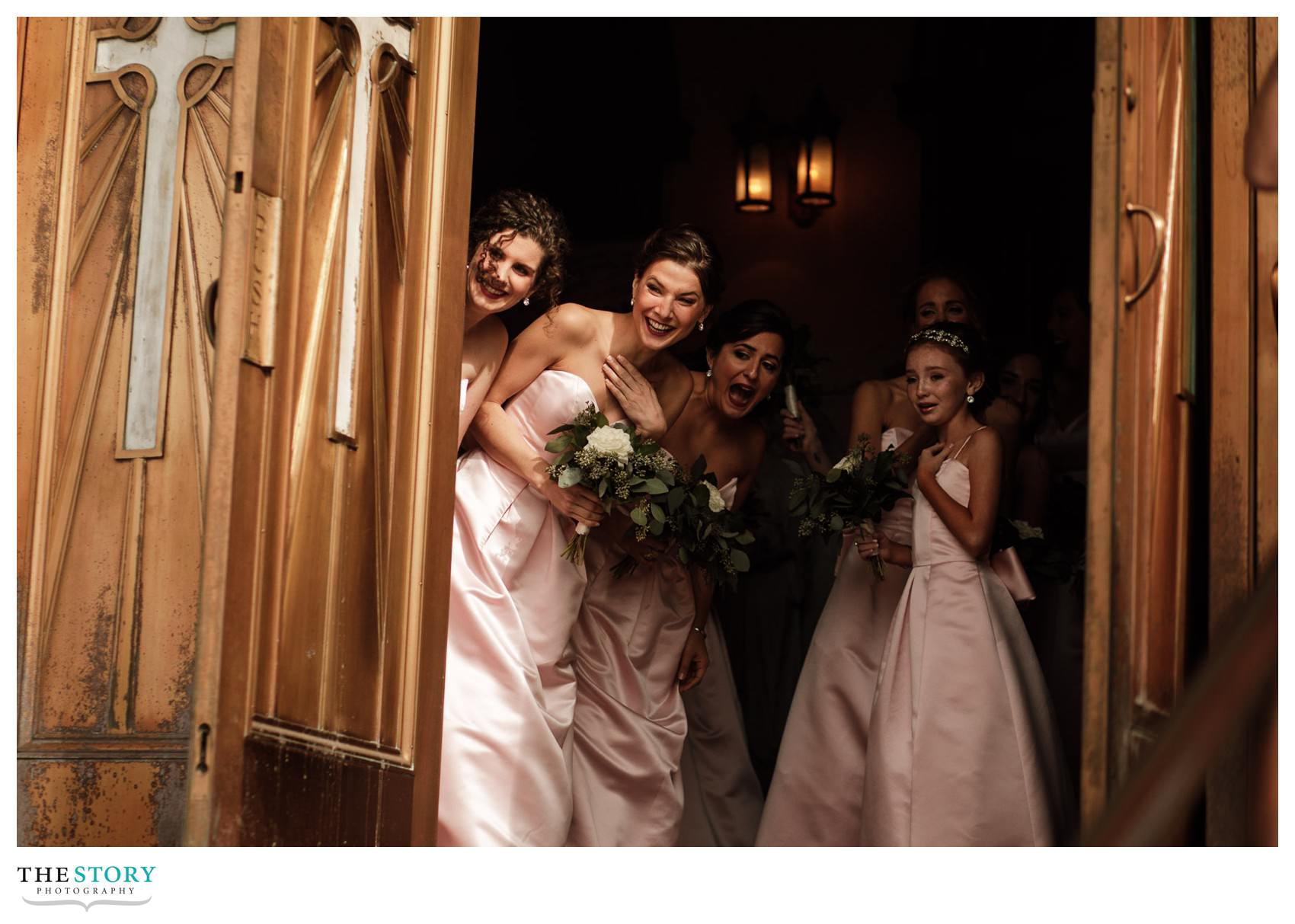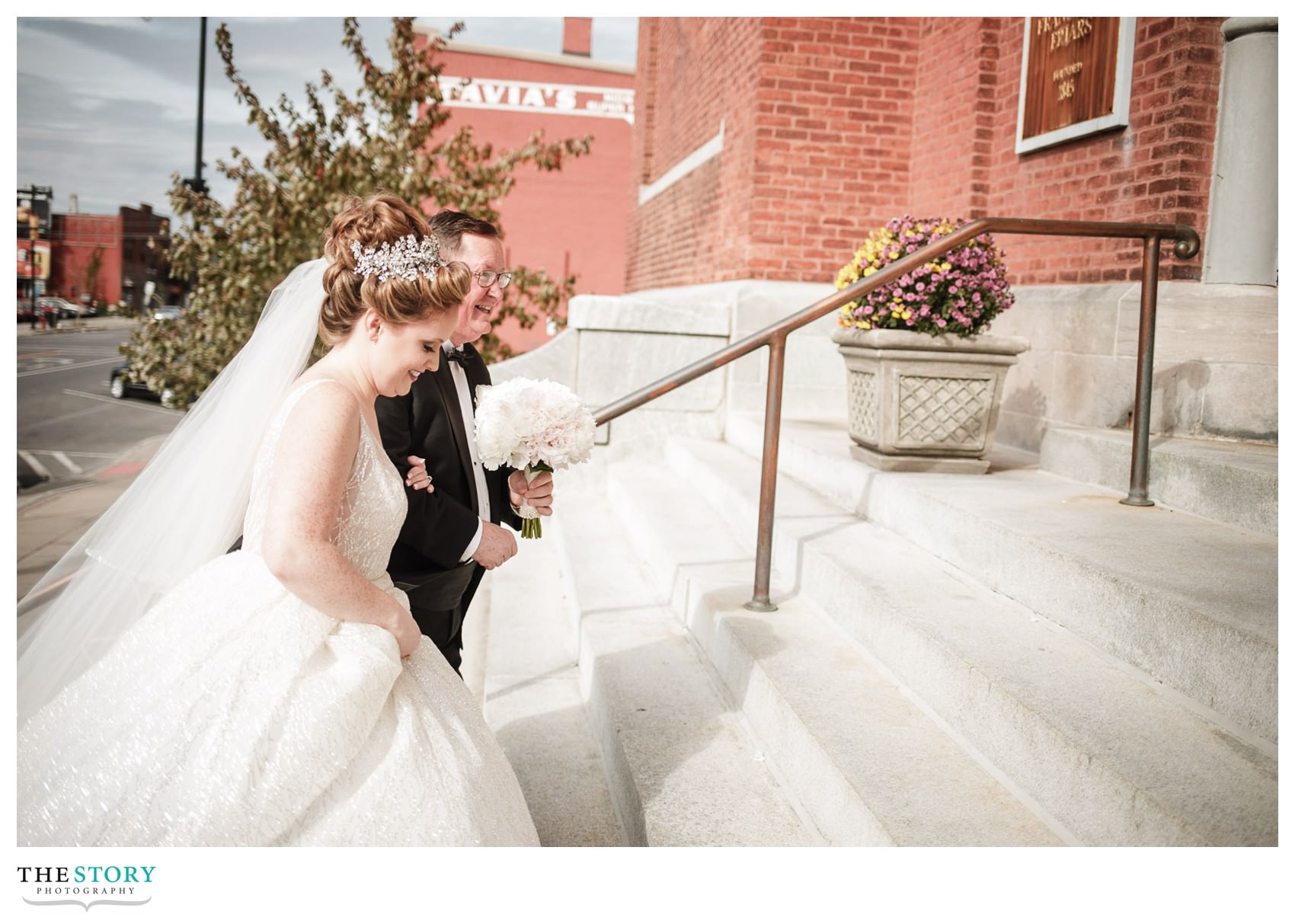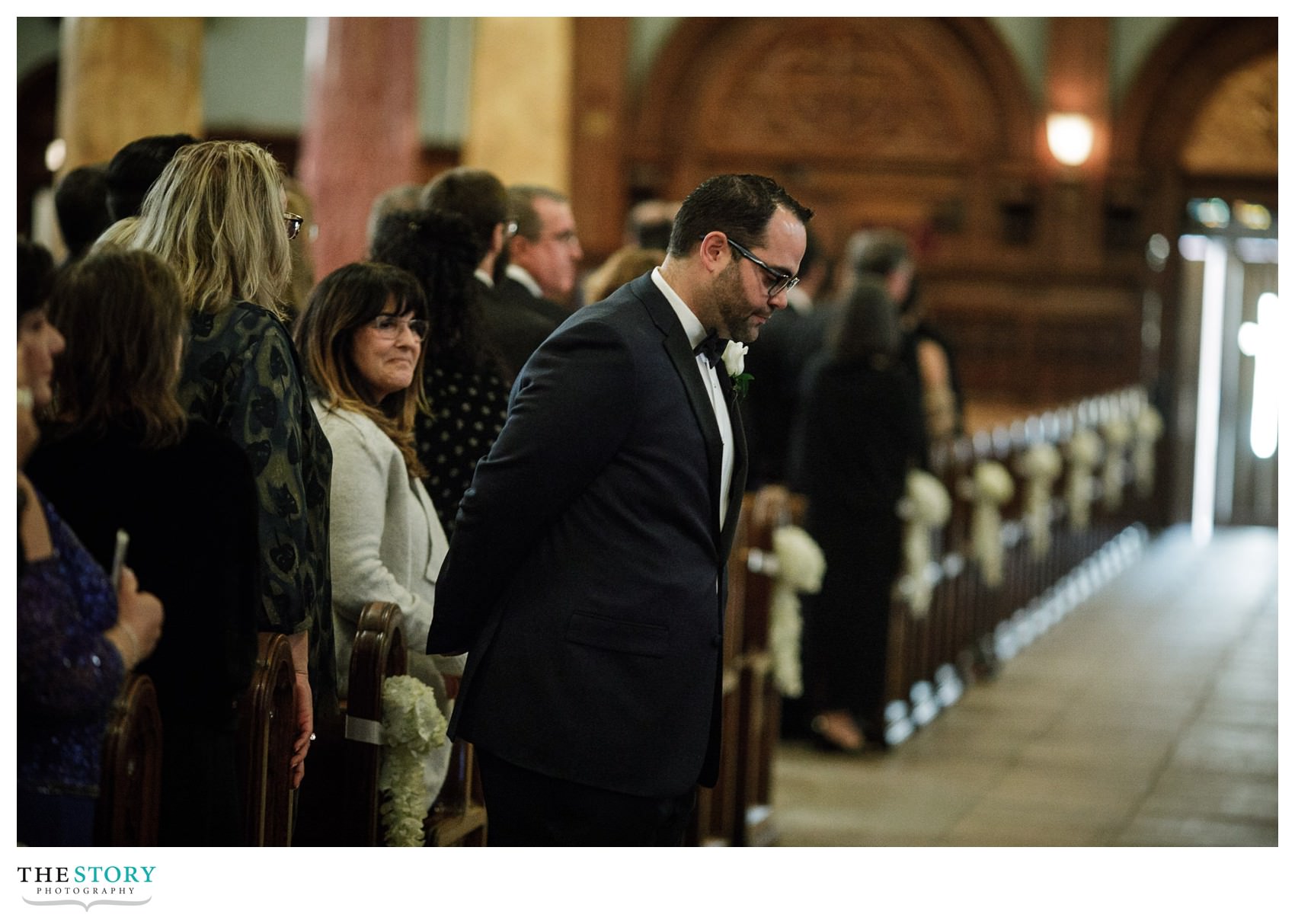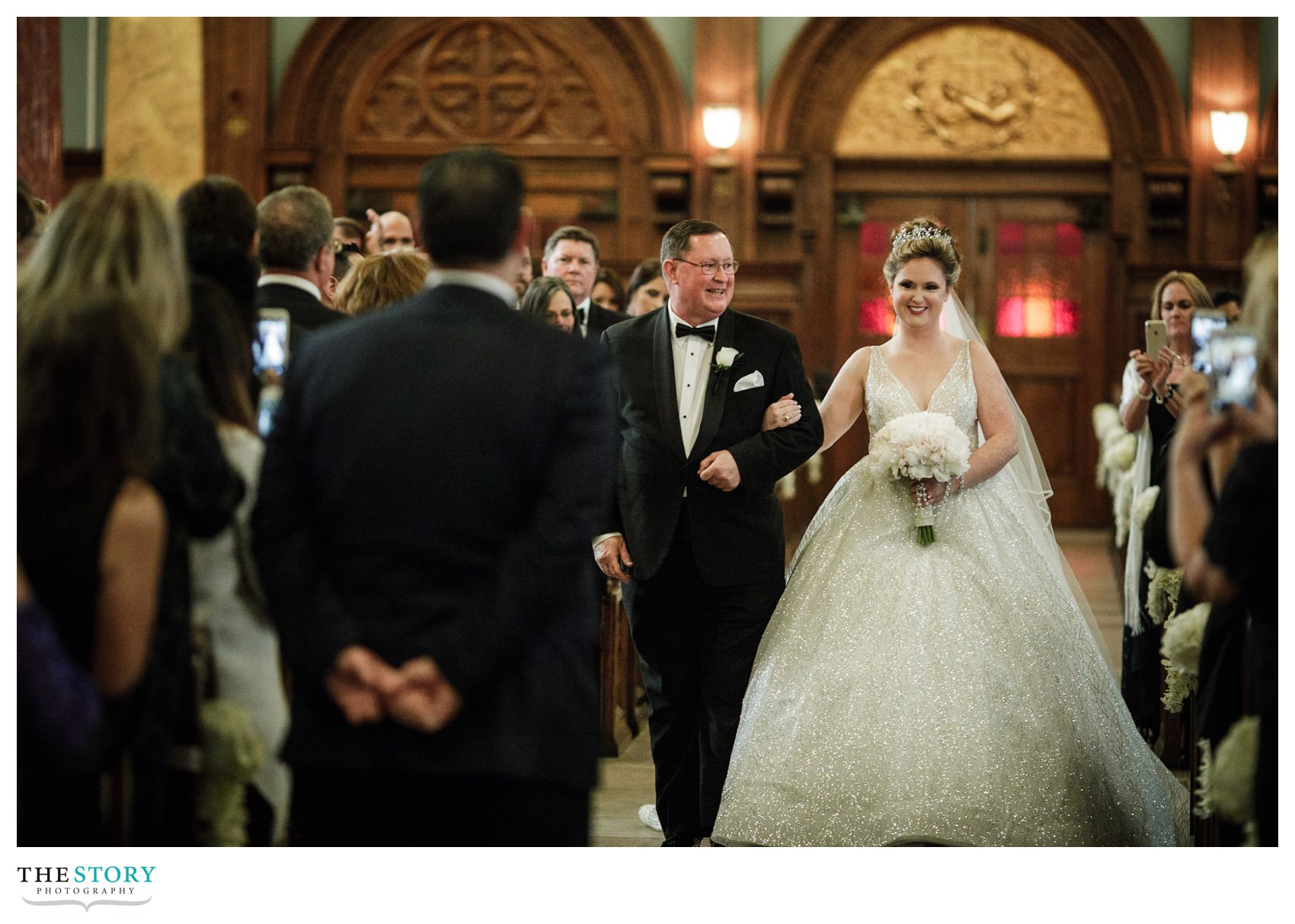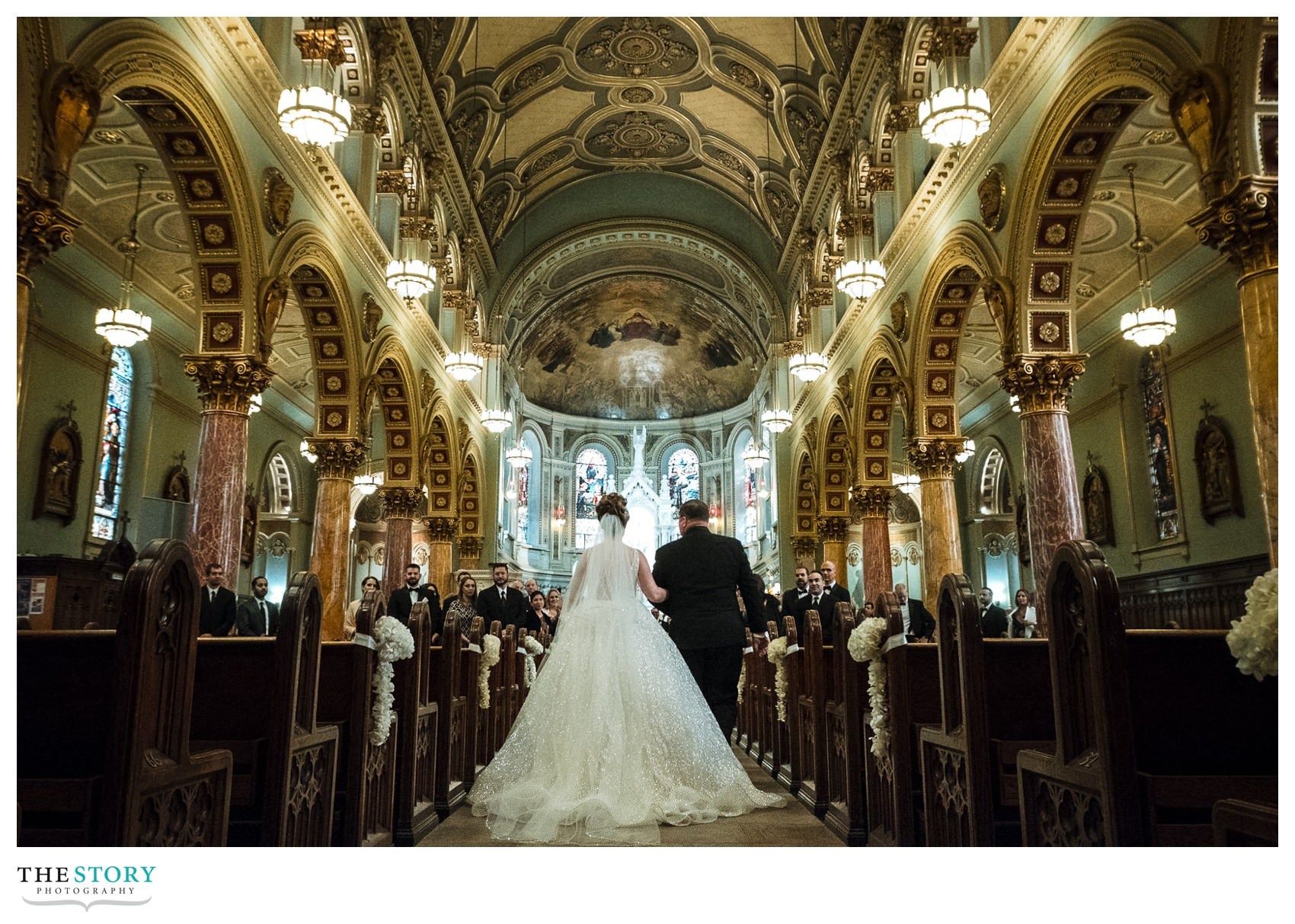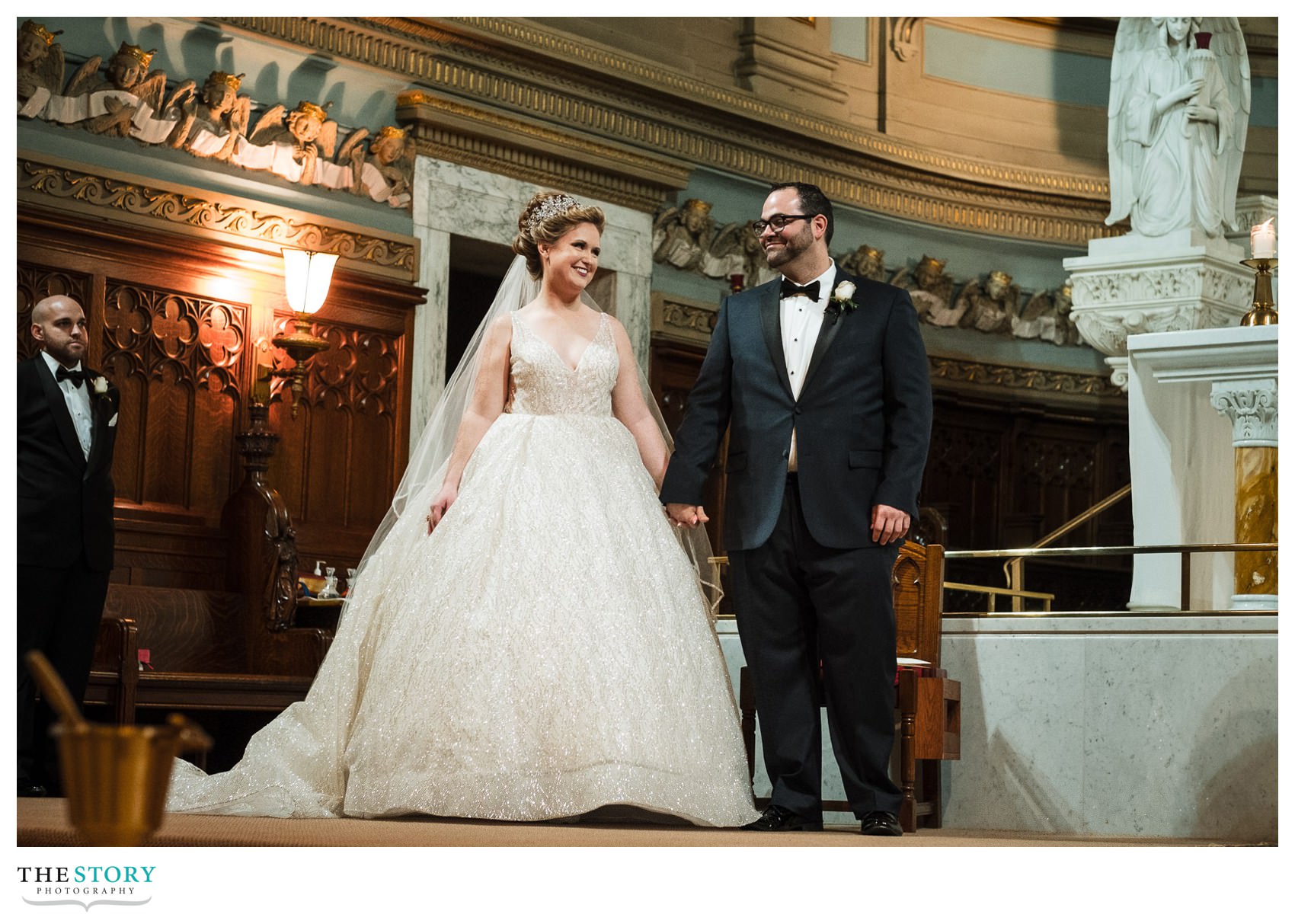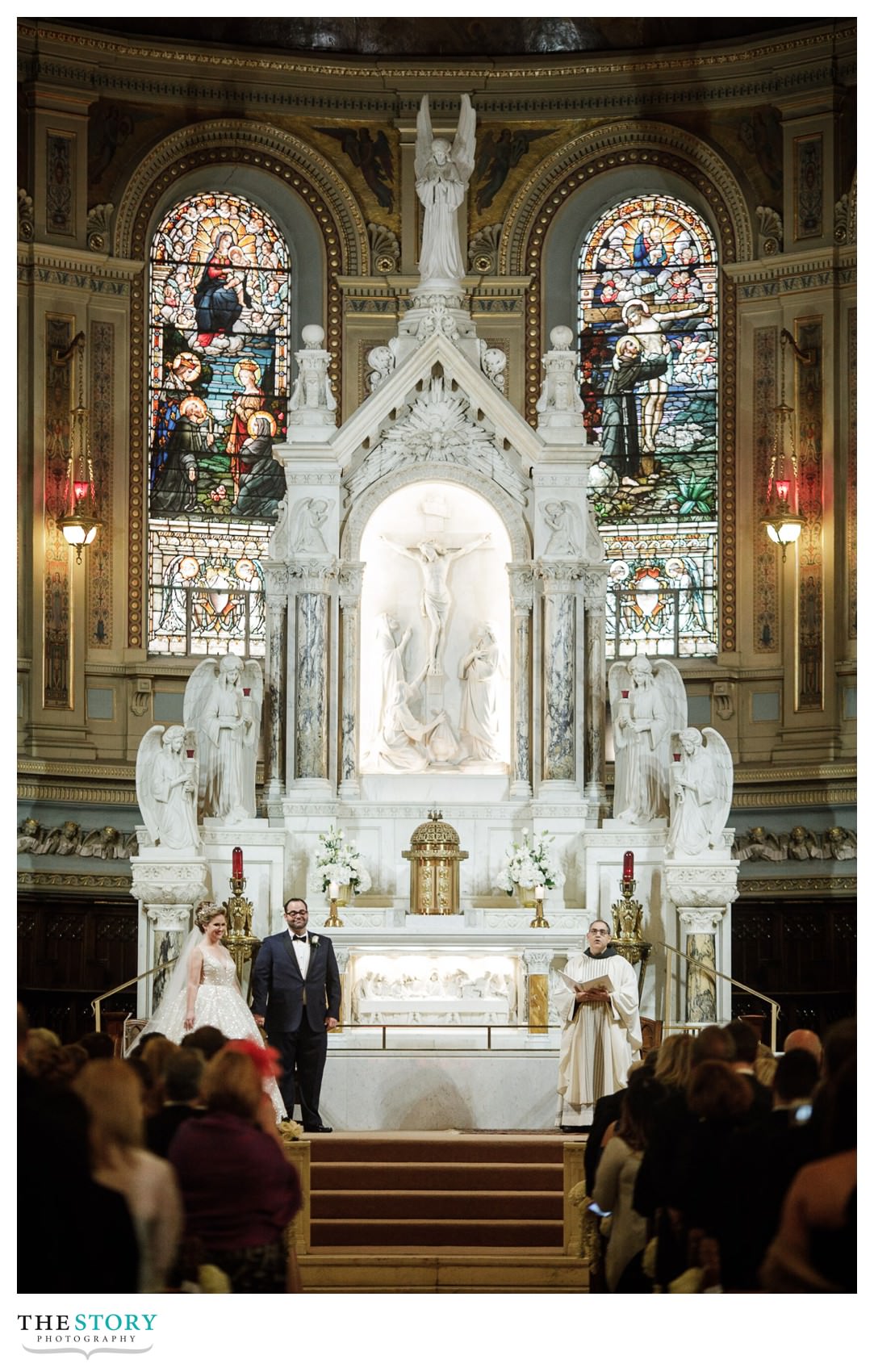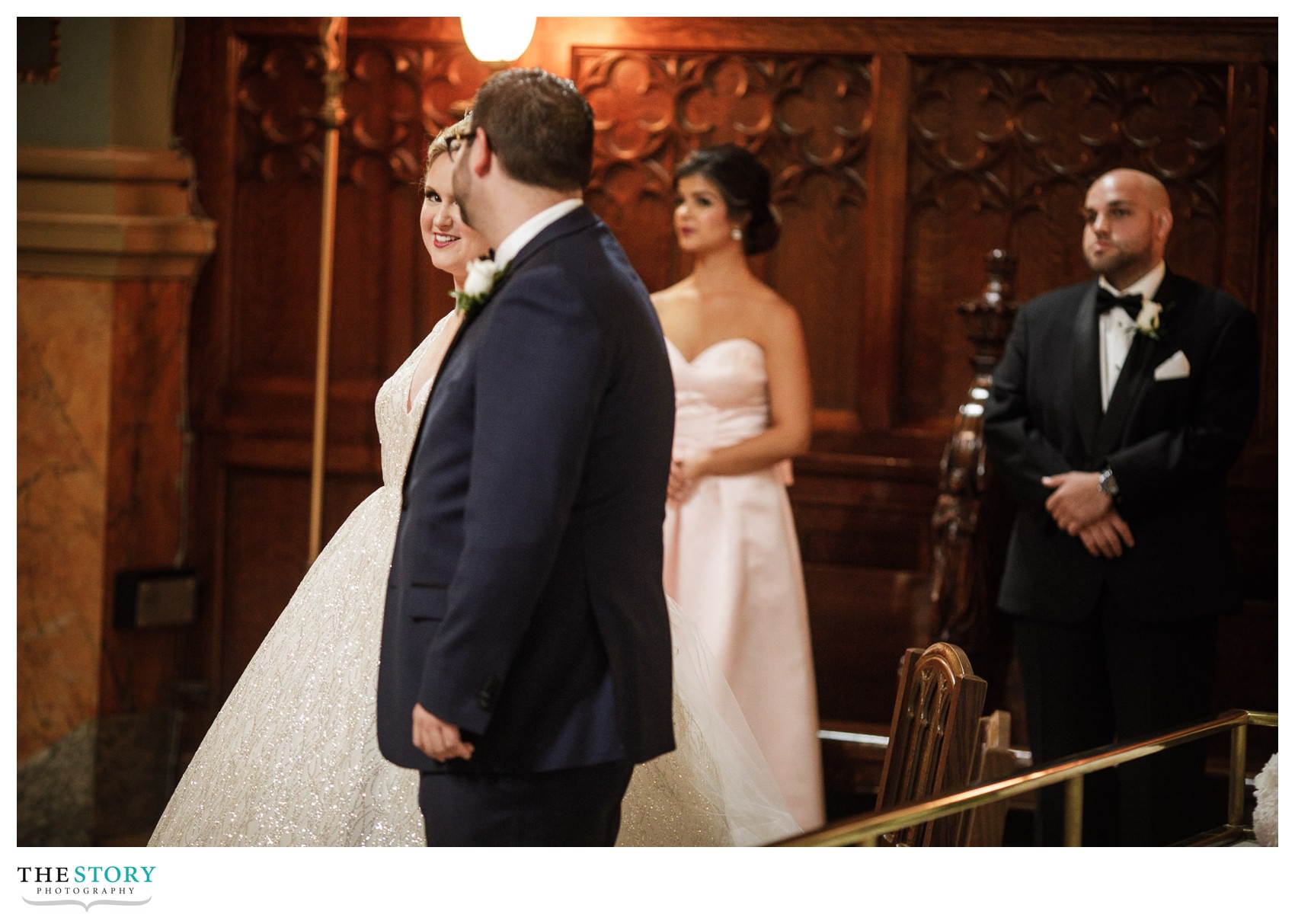 In what was probably the highlight of the wedding ceremony (outside of the part where they were actually married!) Carlos took Meagan's hand, gave it a kiss, and then got up and walked across to the lectern where he began to sing Ave Maria and blew everyone away with his amazing voice.  All of this was a complete surprise to almost everyone at the wedding, including Meagan who had been begging him to sing for months!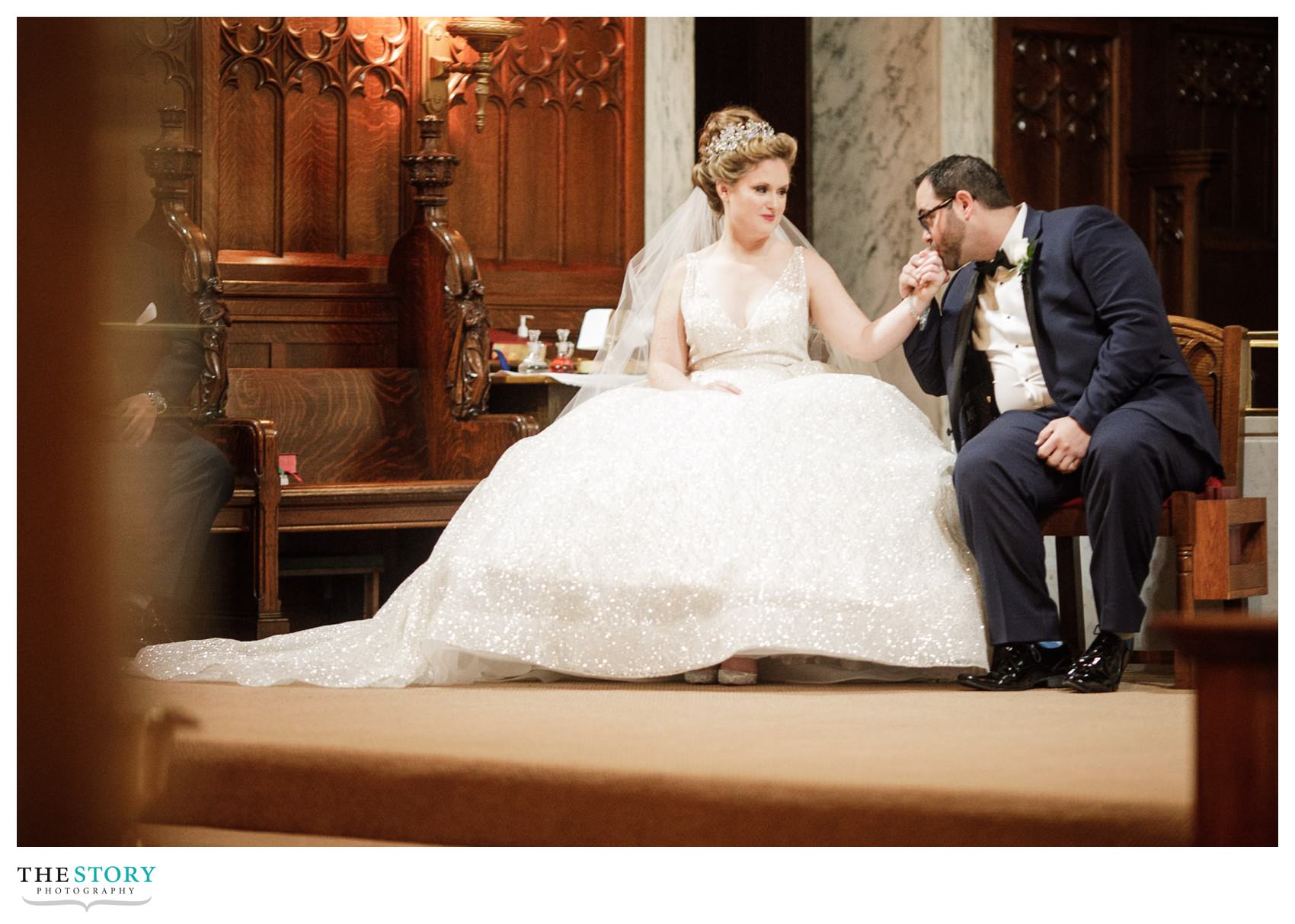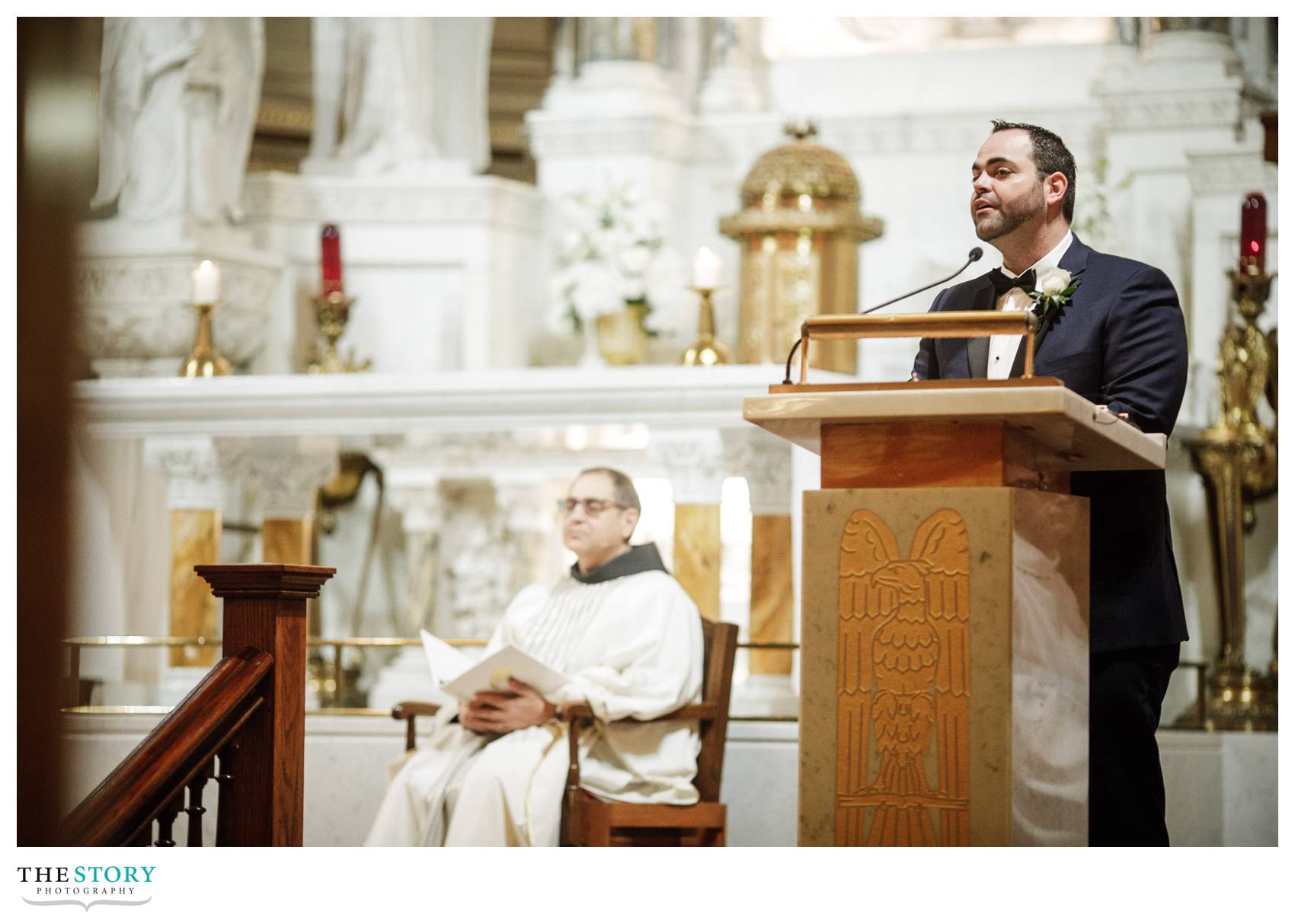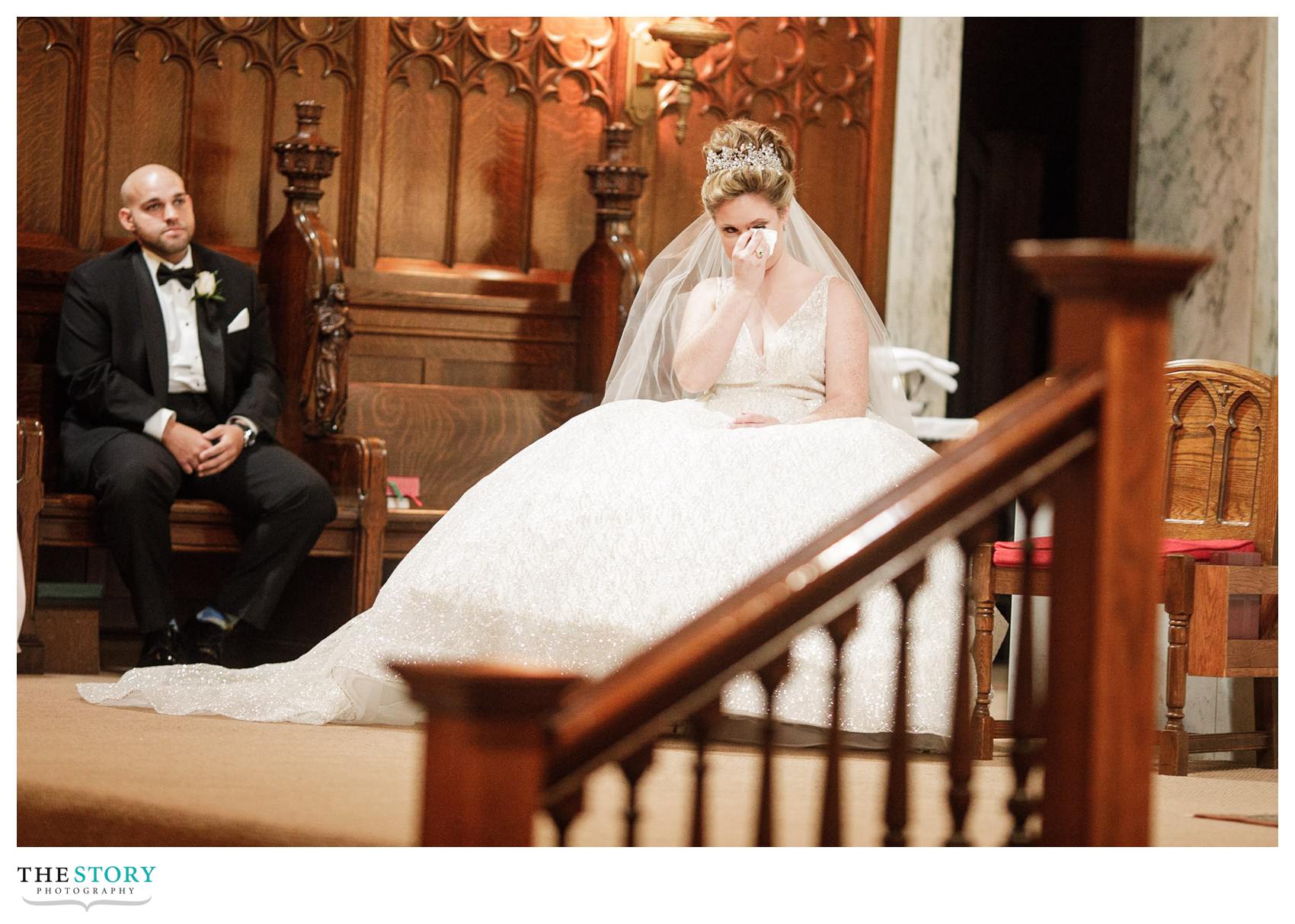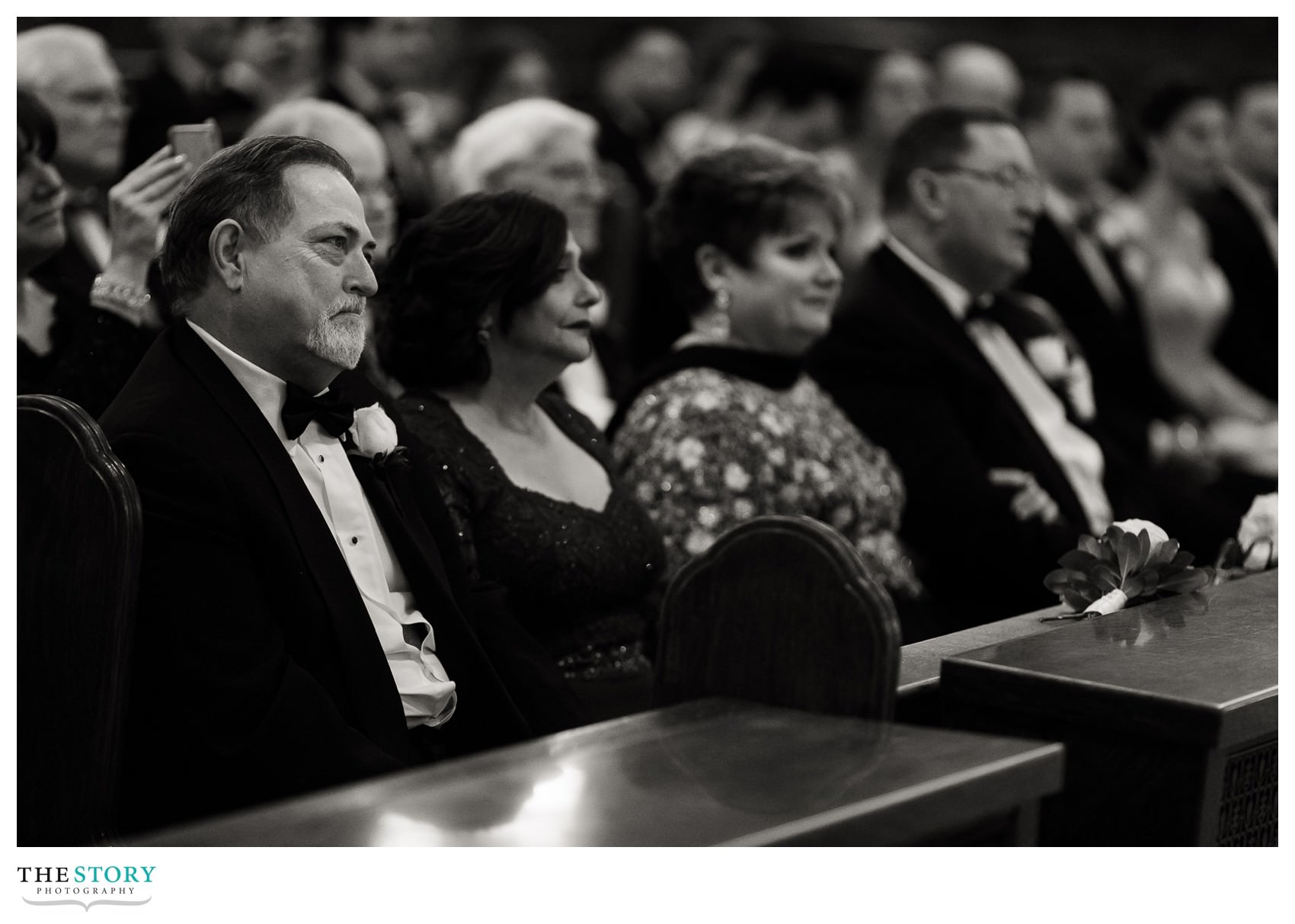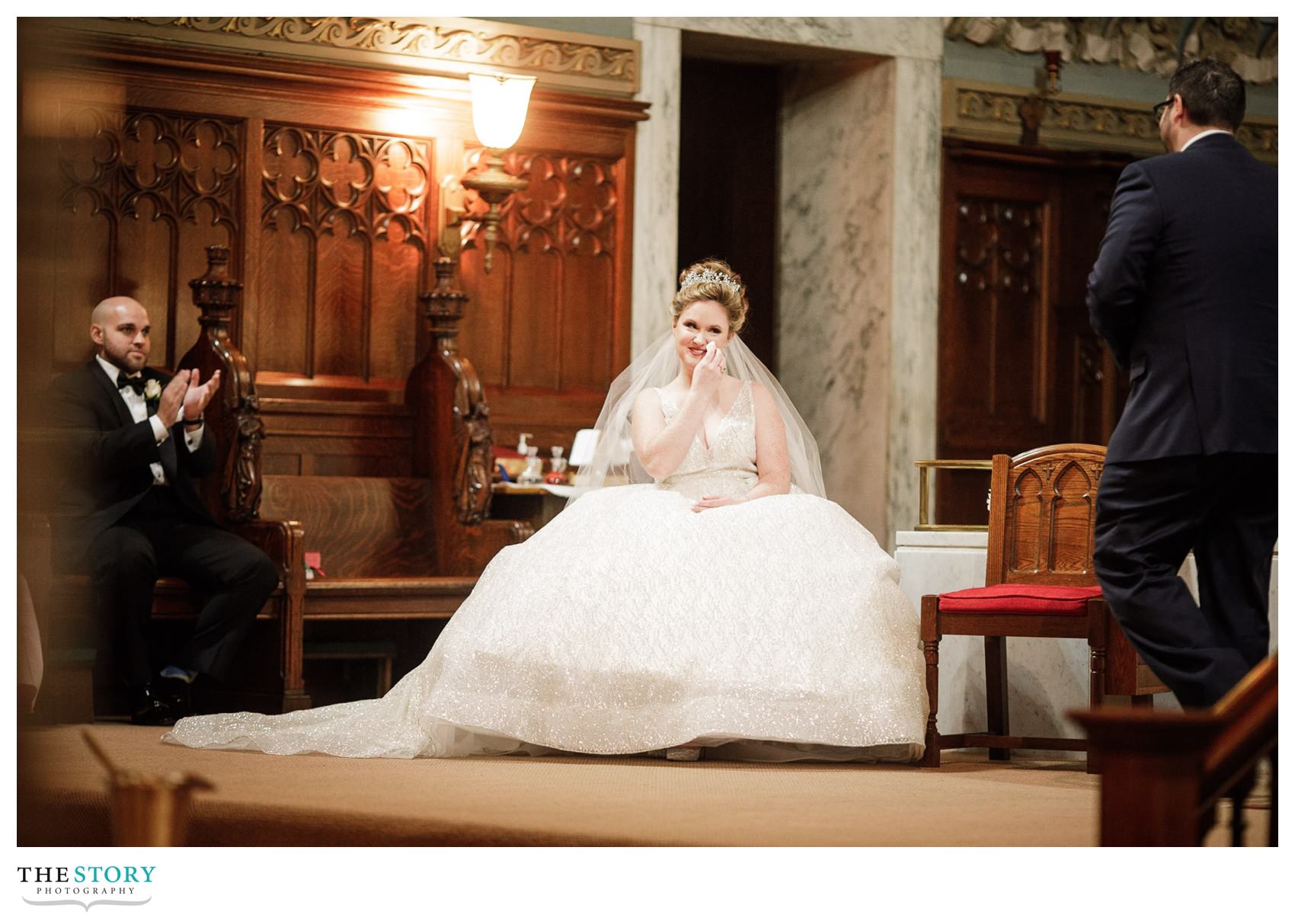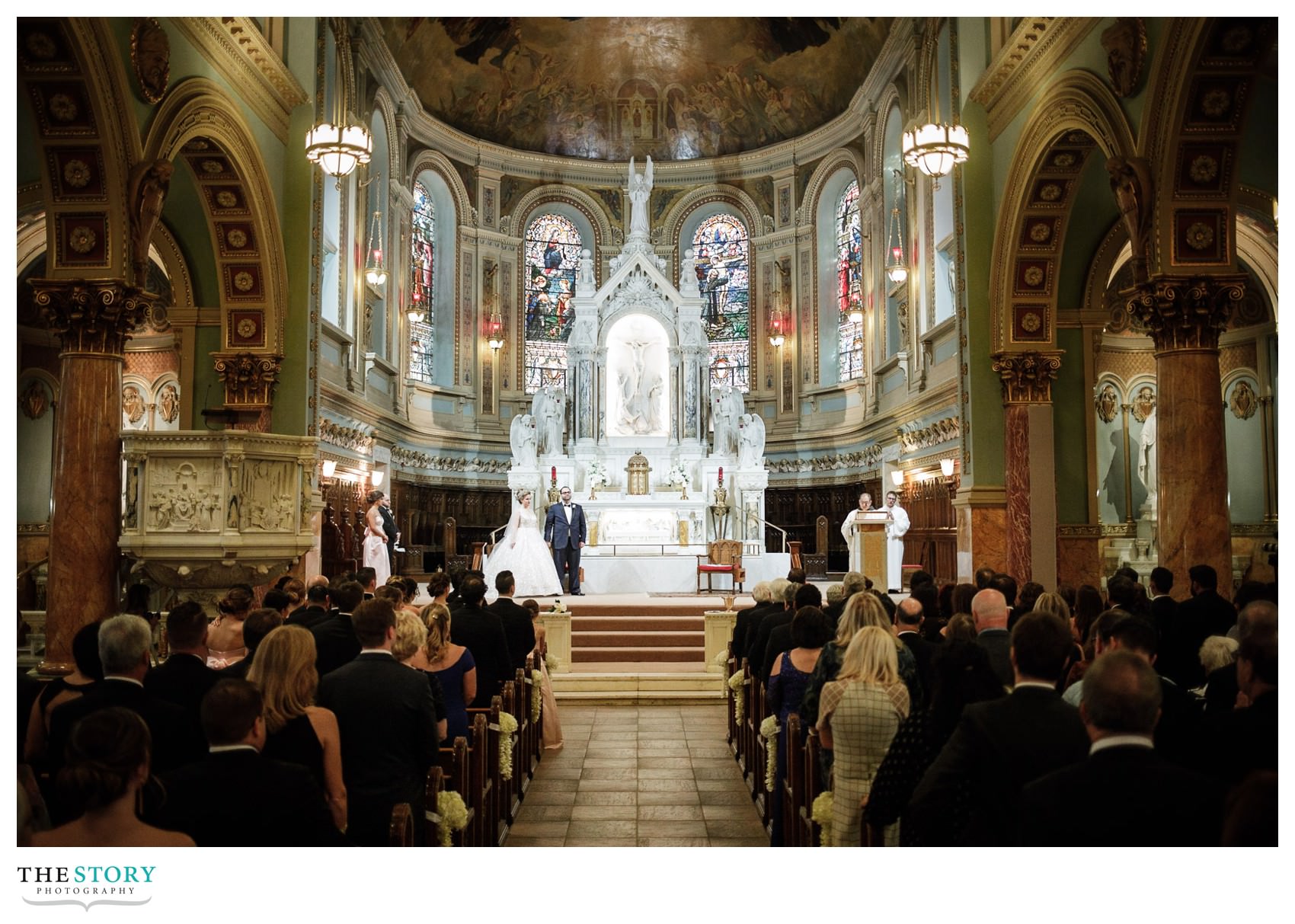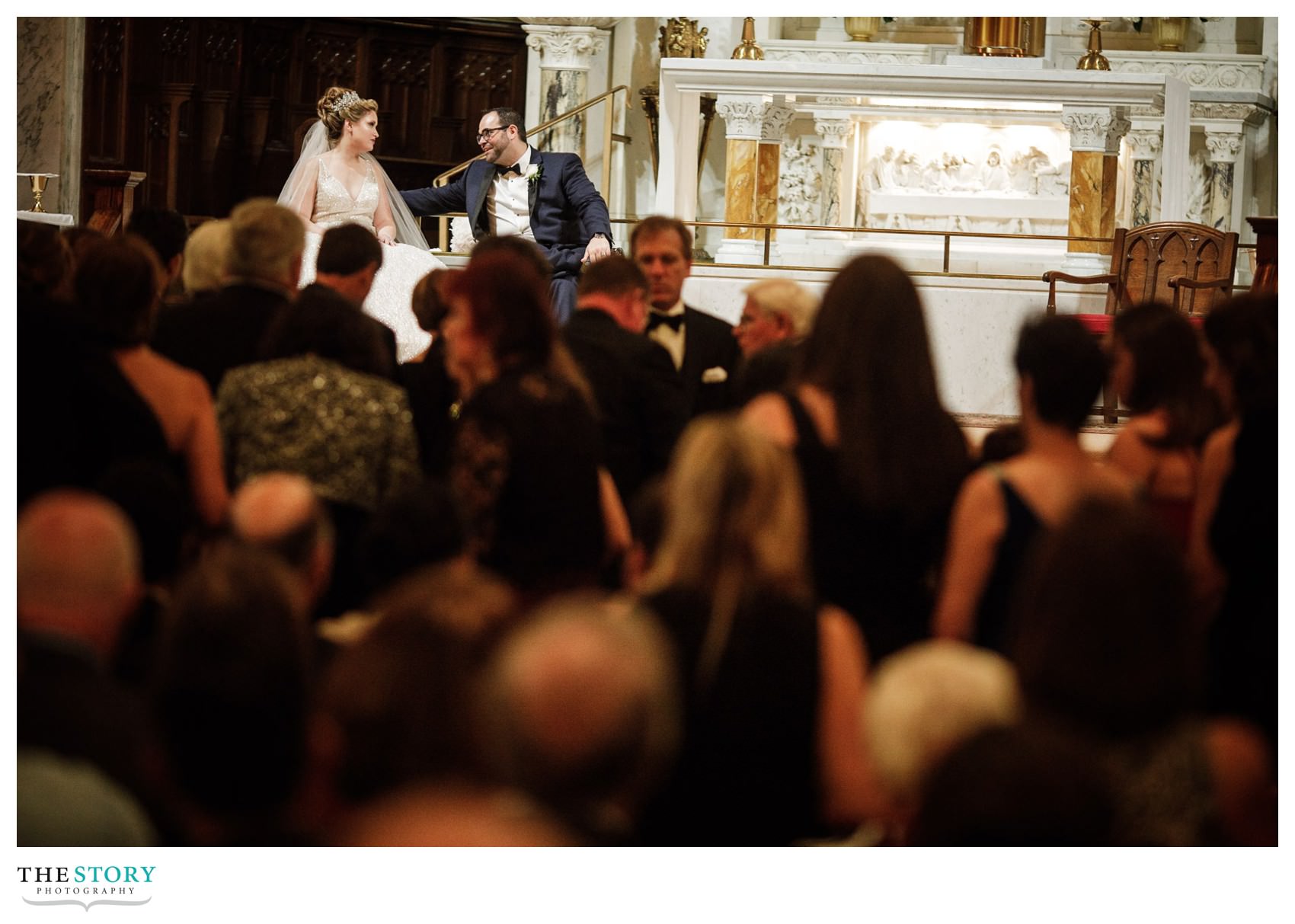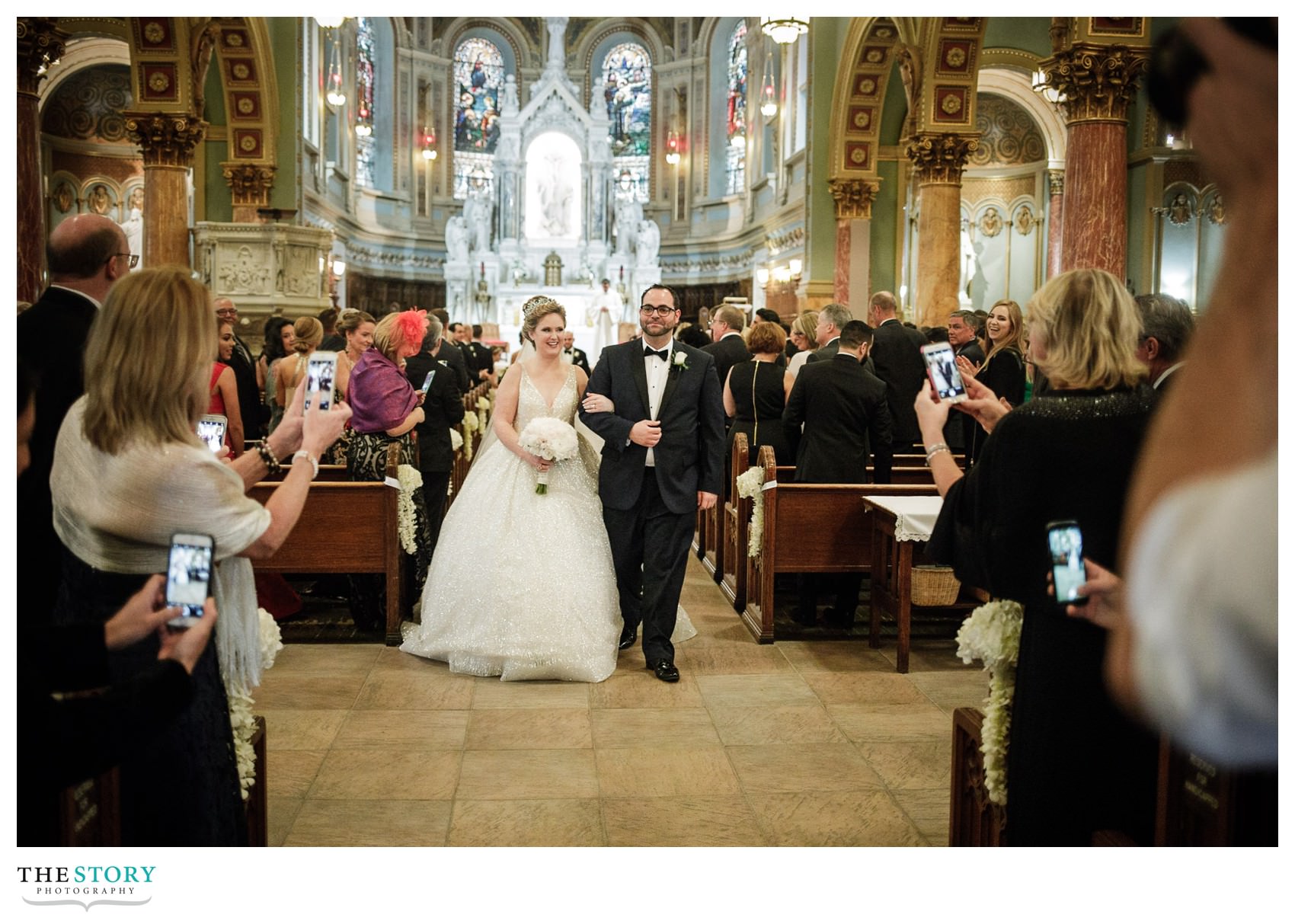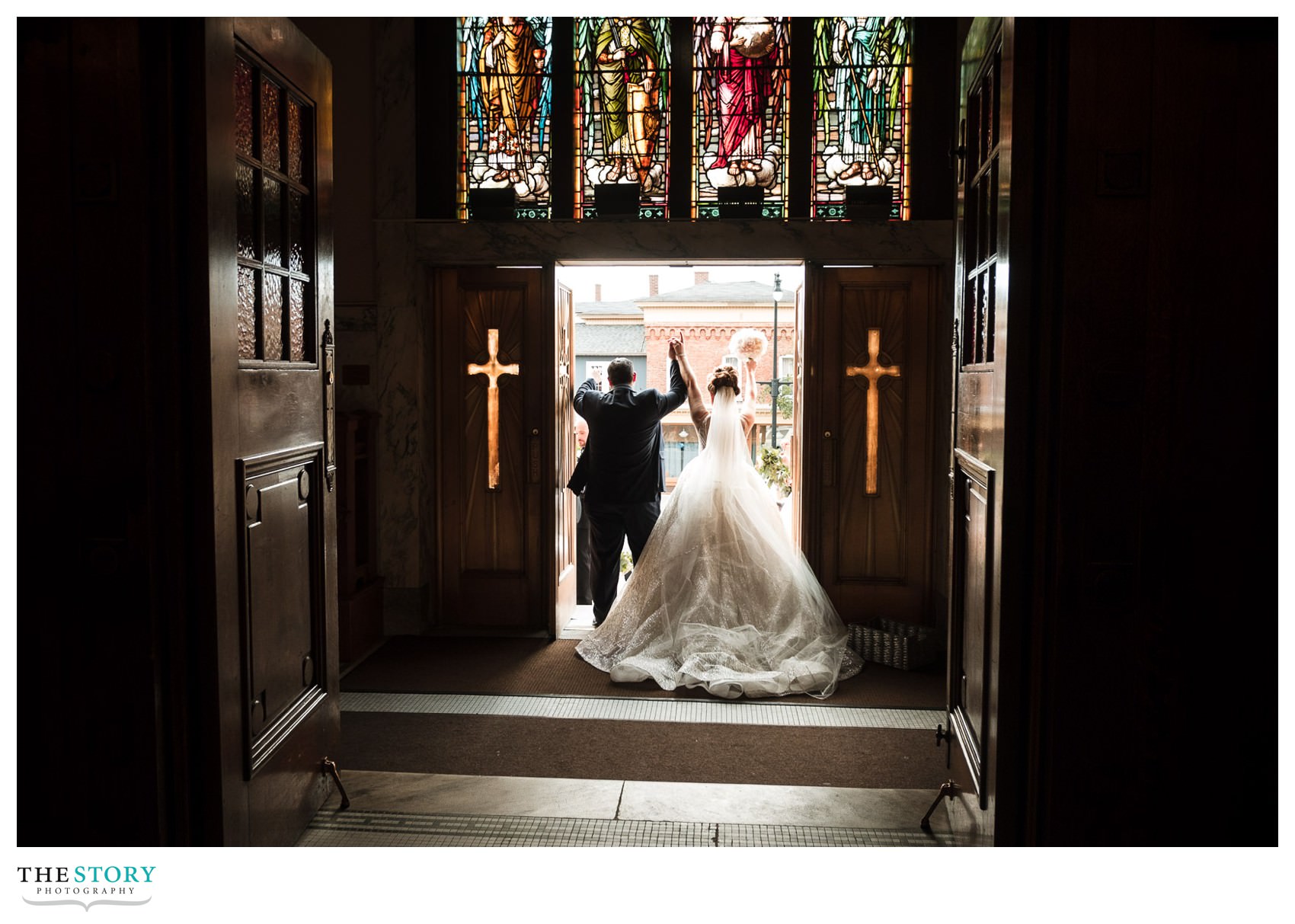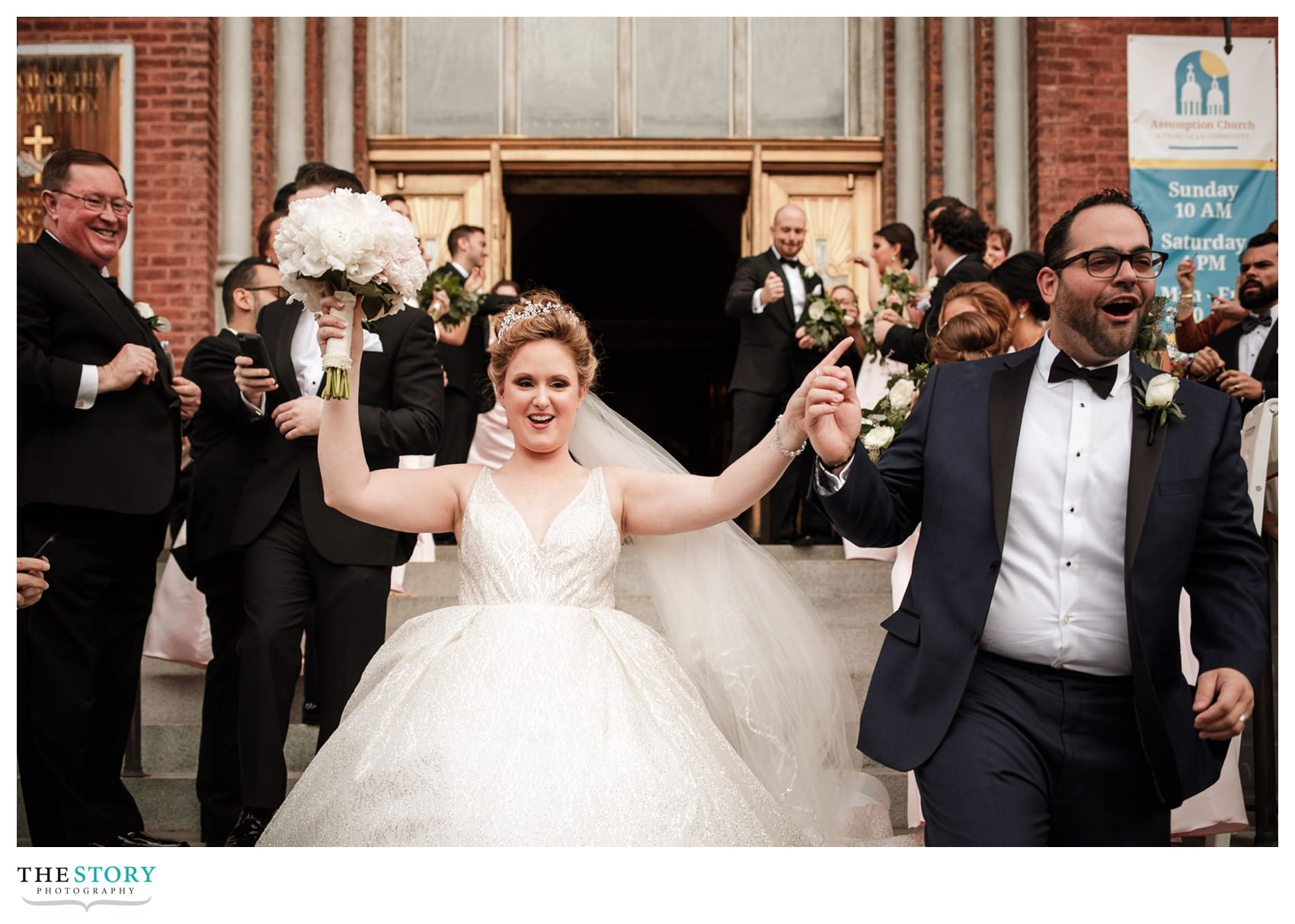 After the ceremony it was time to head to wedding photos at U
pper Onondaga Park in Syracuse.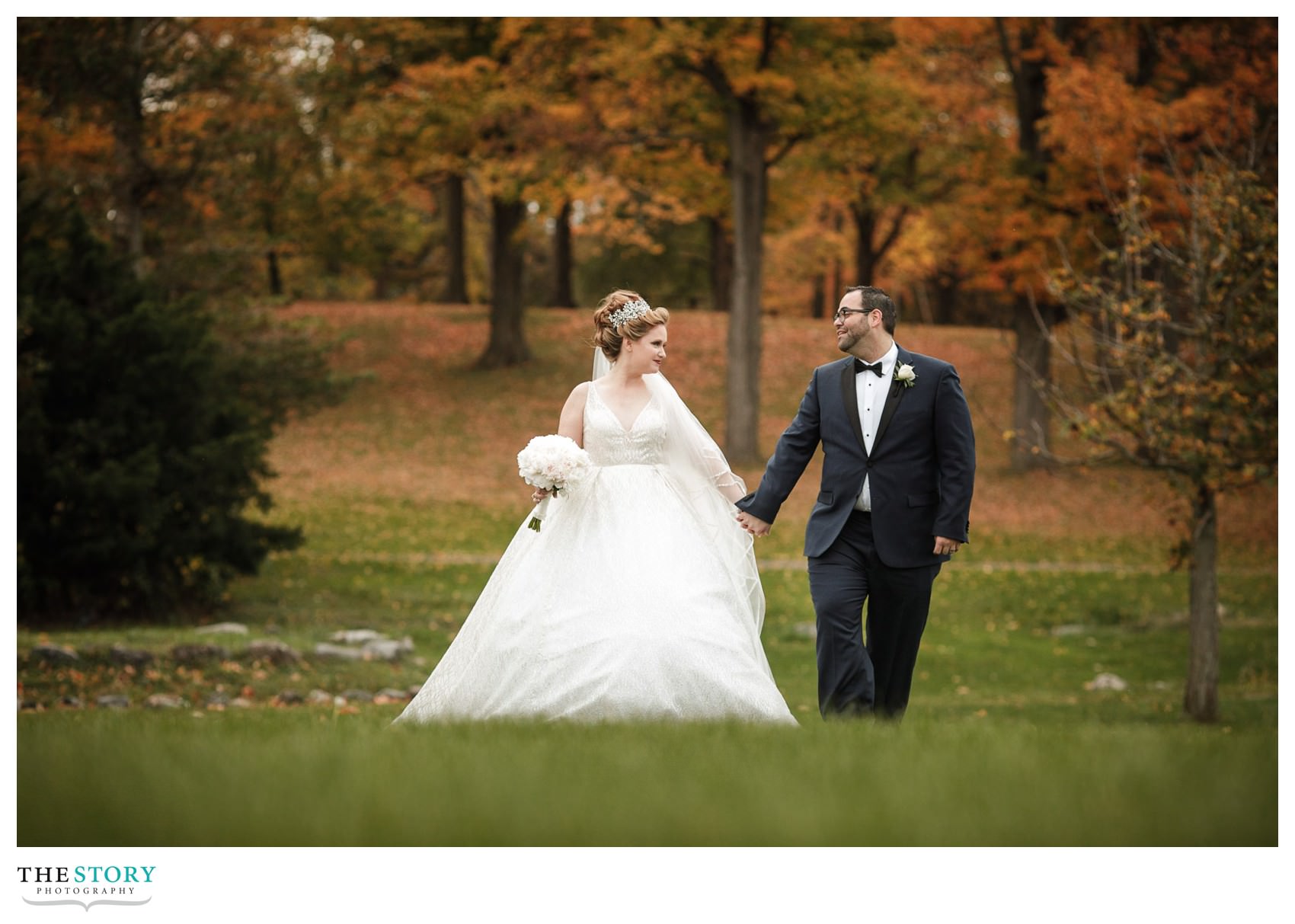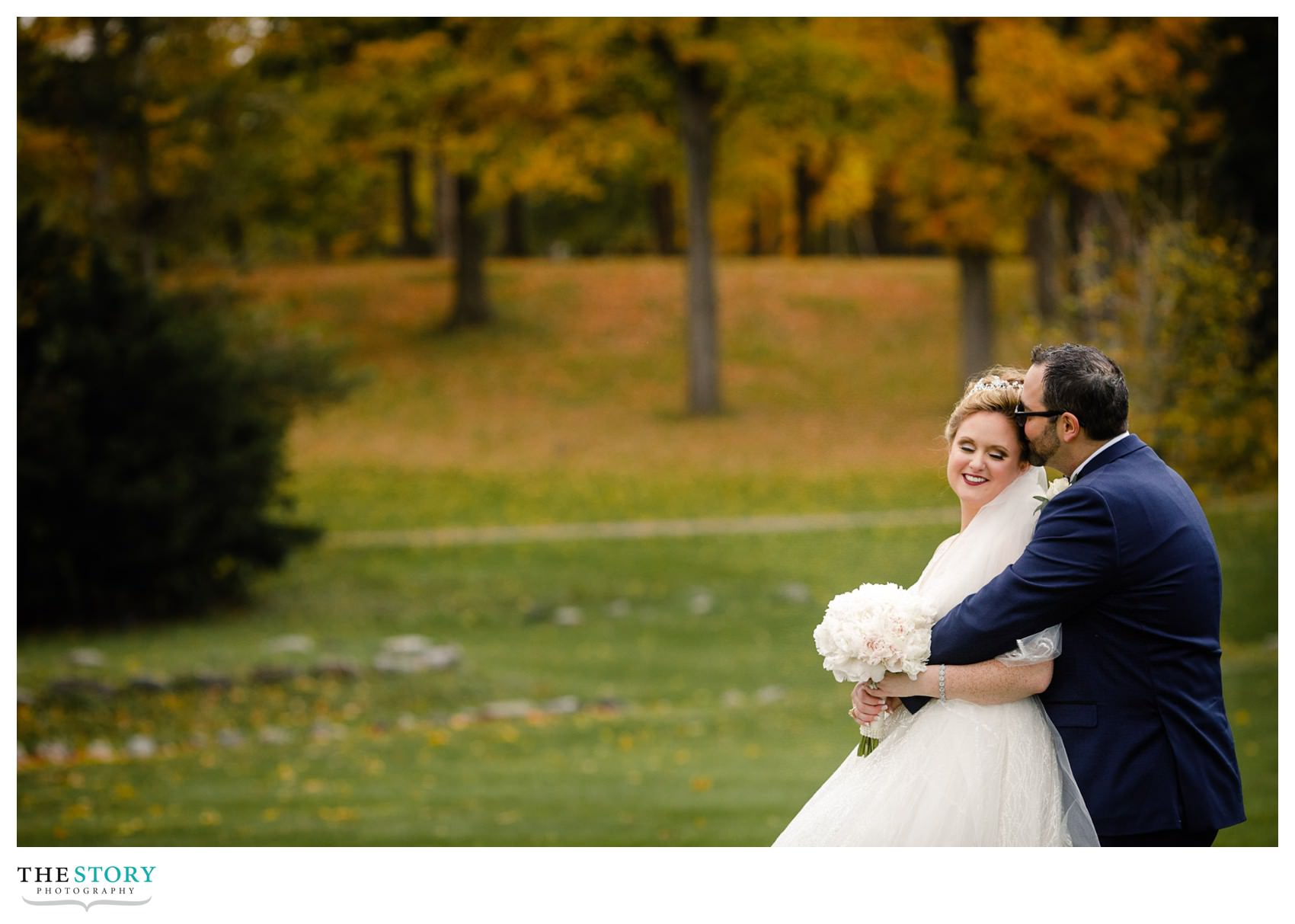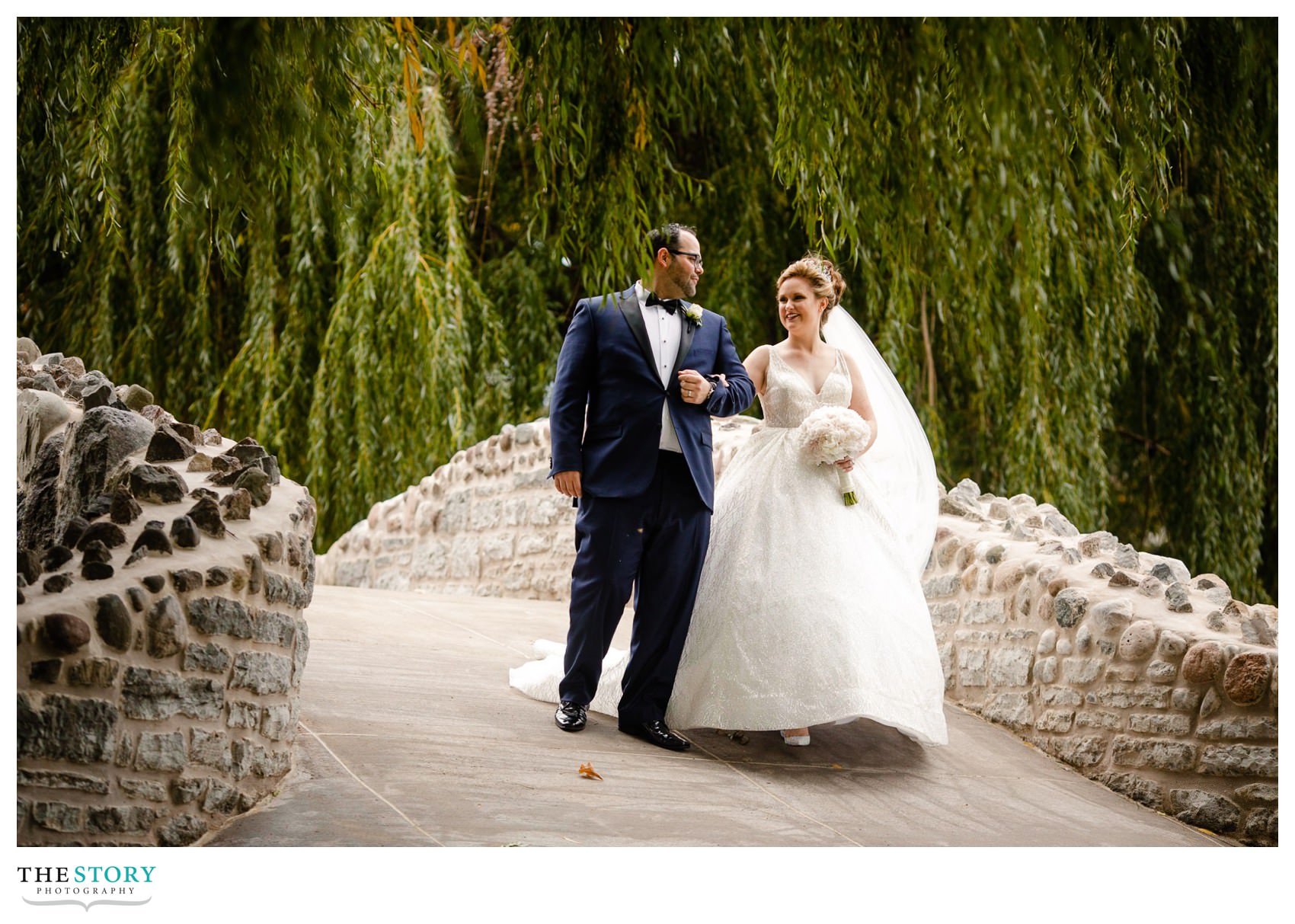 Once we arrived back at Marriott Syracuse Downtown for the cocktail hour and reception in the Grand Ballroom, Carlos & Meagan came in to see the ballroom before everyone came in.  Carlos had arranged with the DJ for a private dance with Meagan before!
Florals by Backyard Garden Florist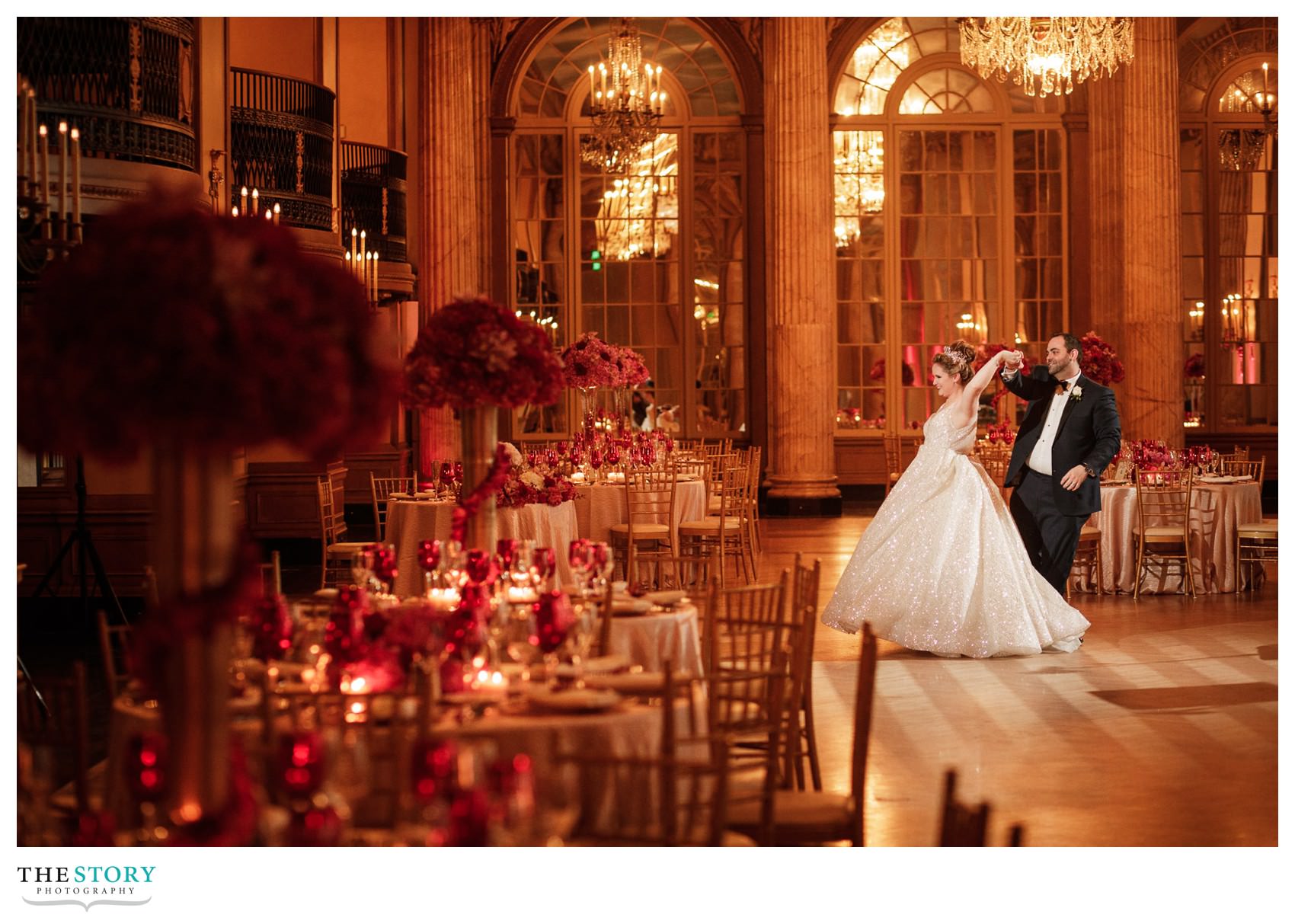 Meagan & Carlos also invited their junior bridesmaid in to enjoy a special moment too!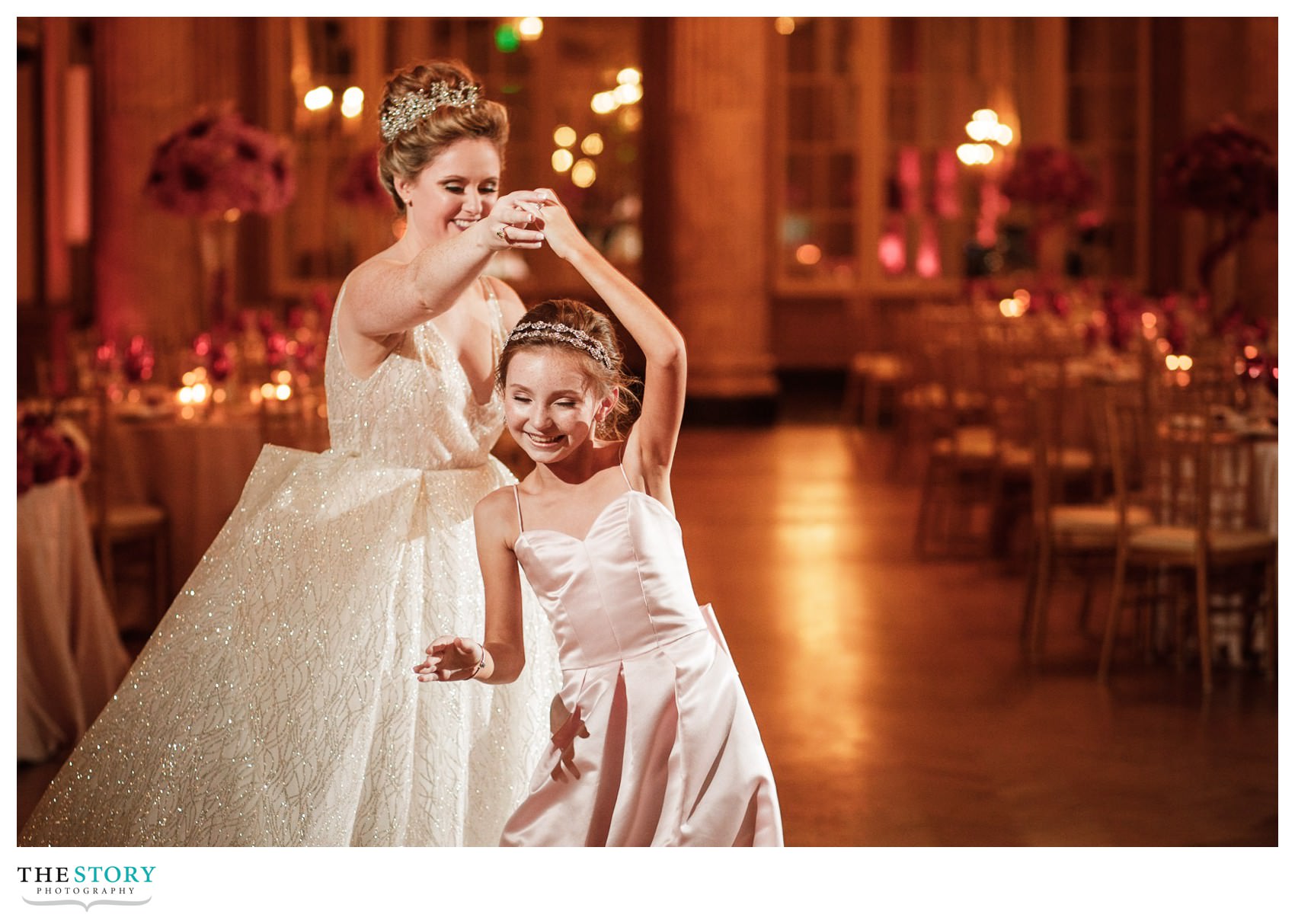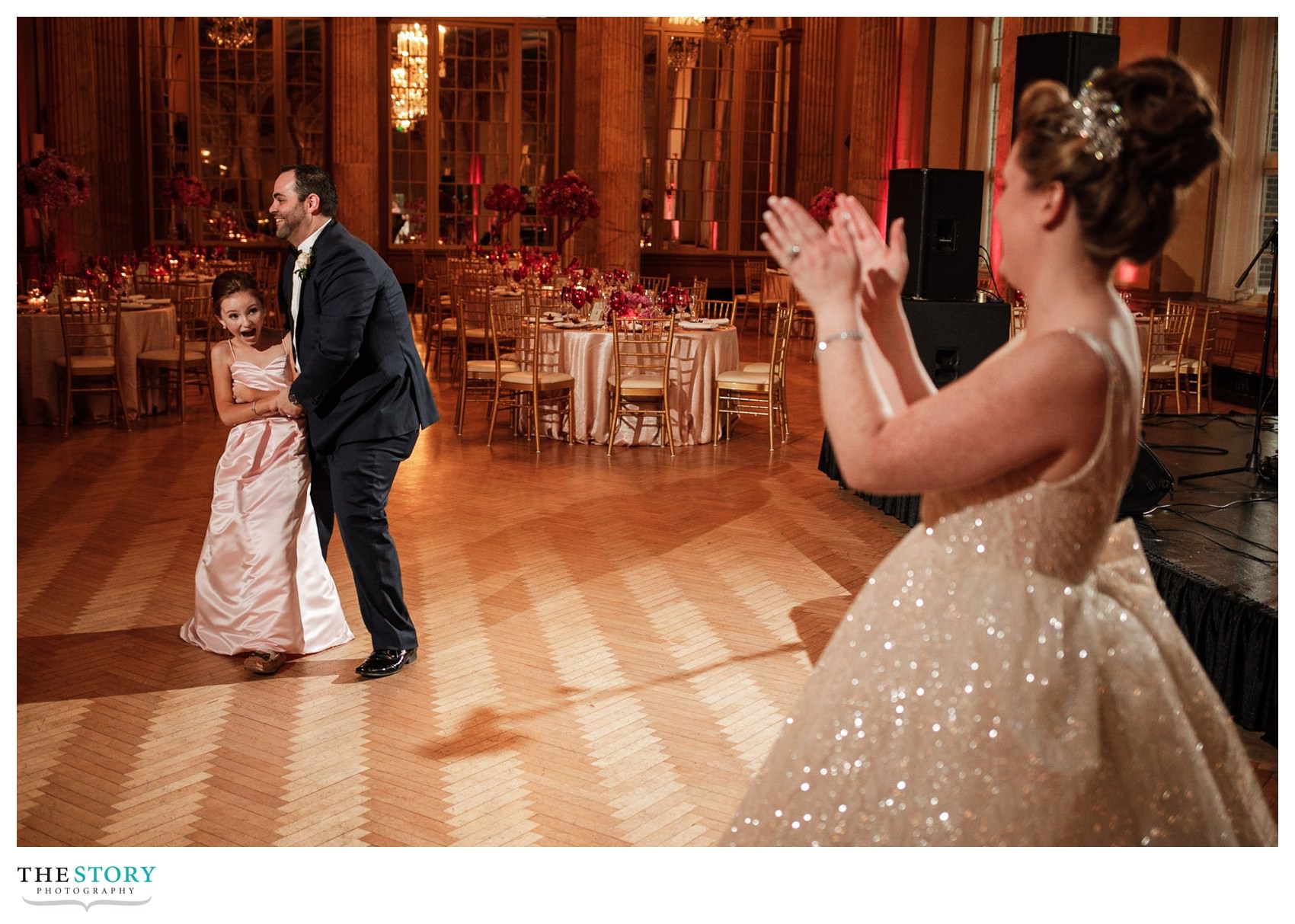 And then… it was time for the party!  Oh, what a party.  The energy and entertainment was constant throughout the night as the amazing Celtic Cross band split time with DJ Chris McKay as they created the perfect balance of high energy popular music, Irish reels, and Puerto Rican flair!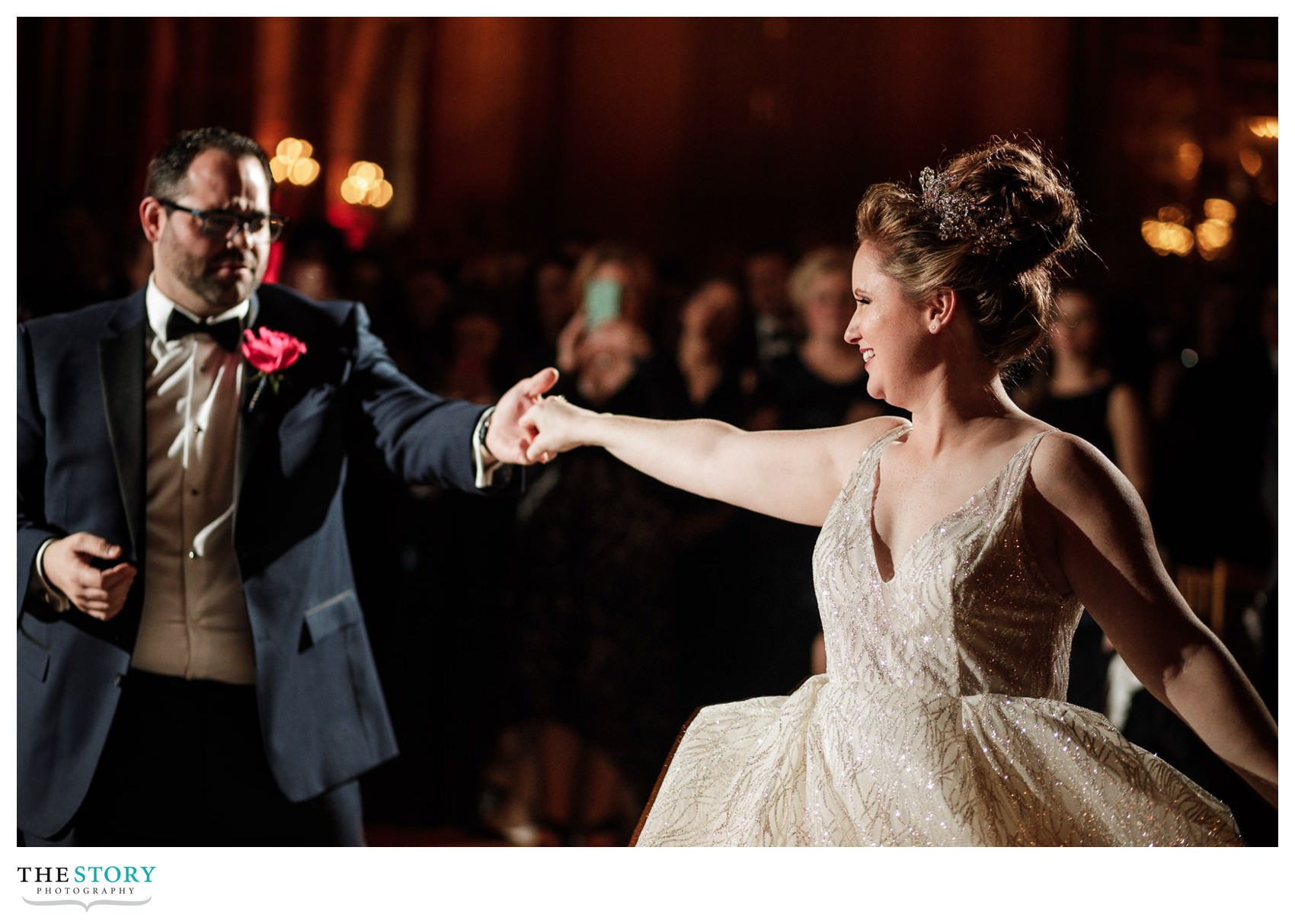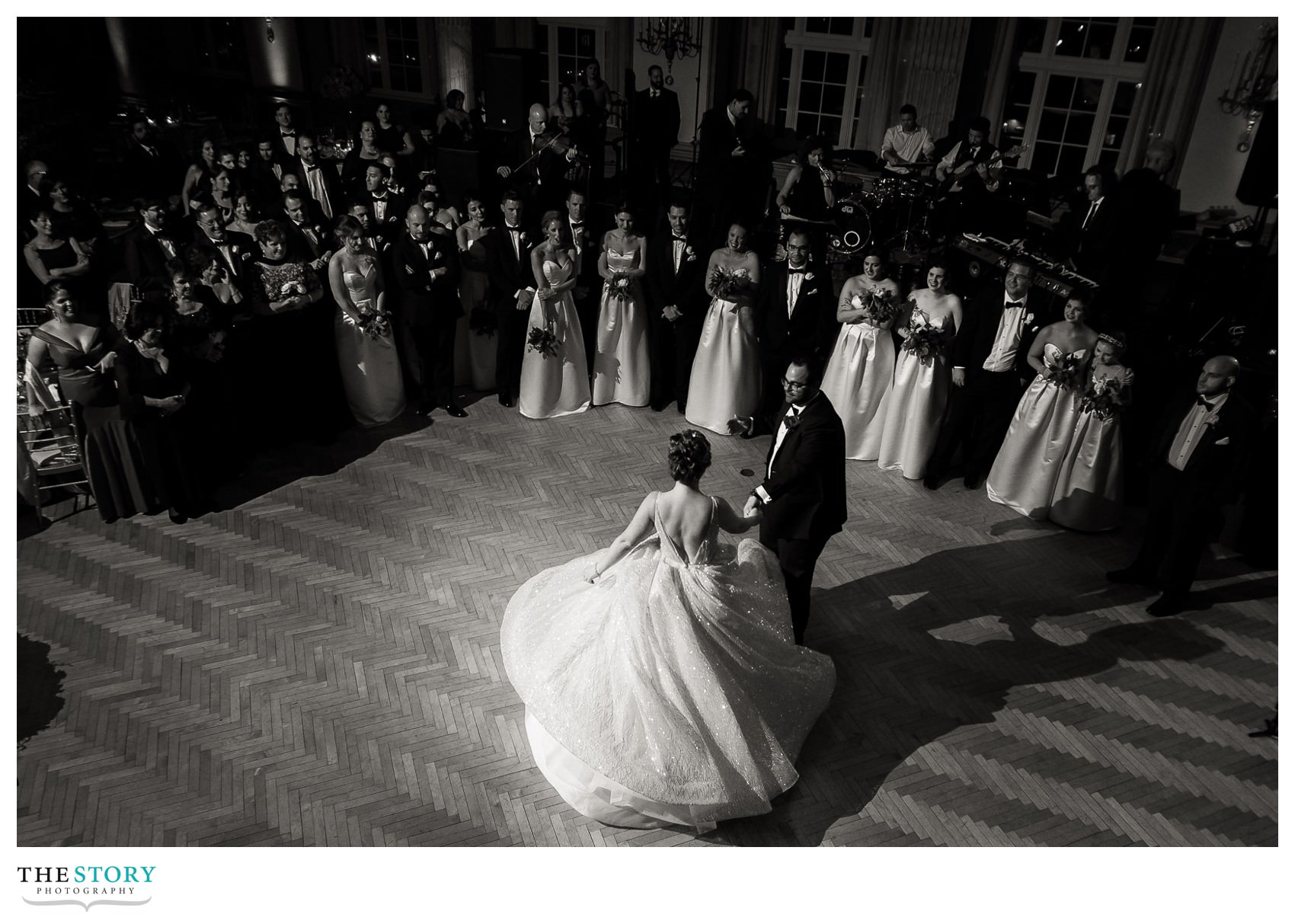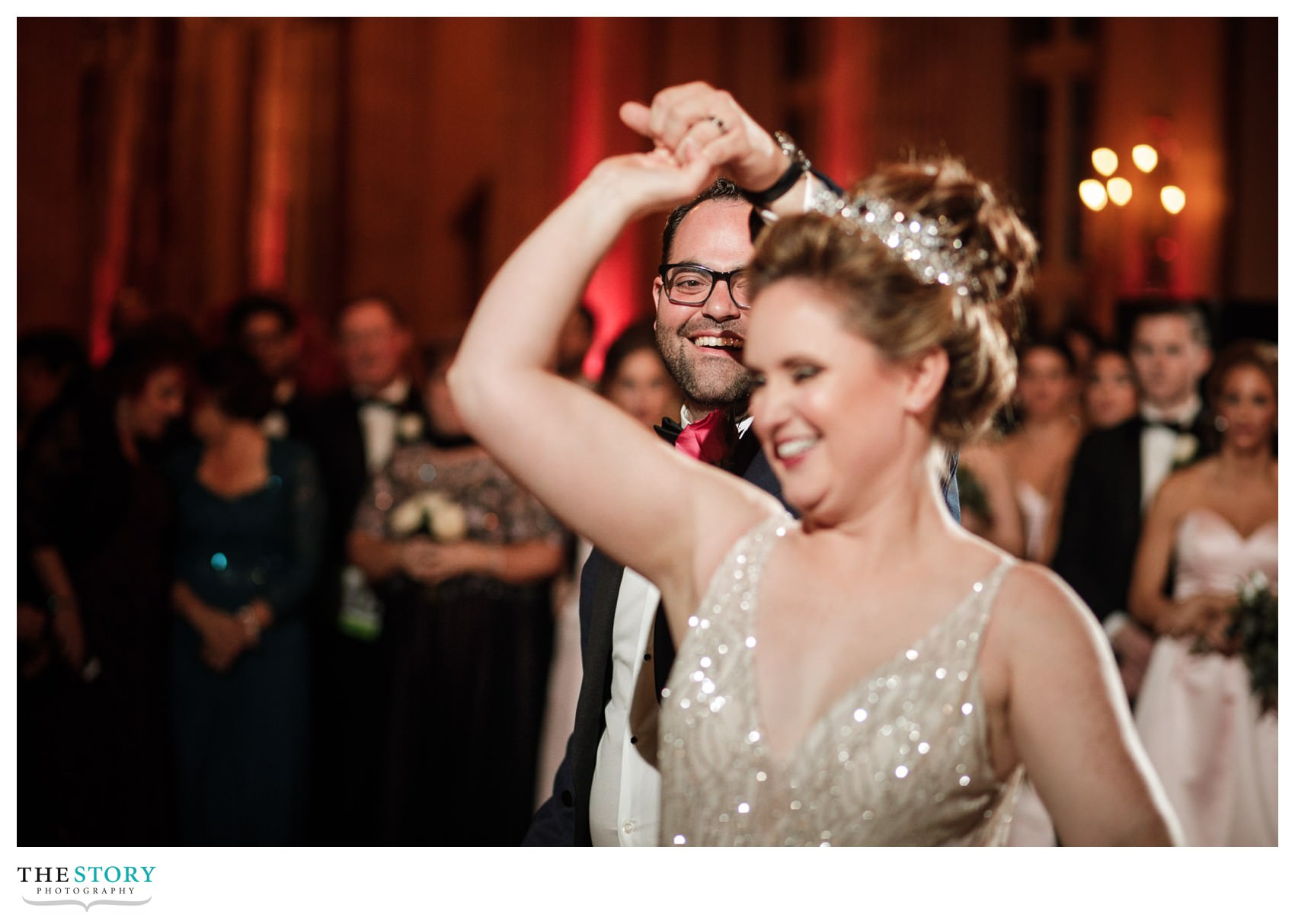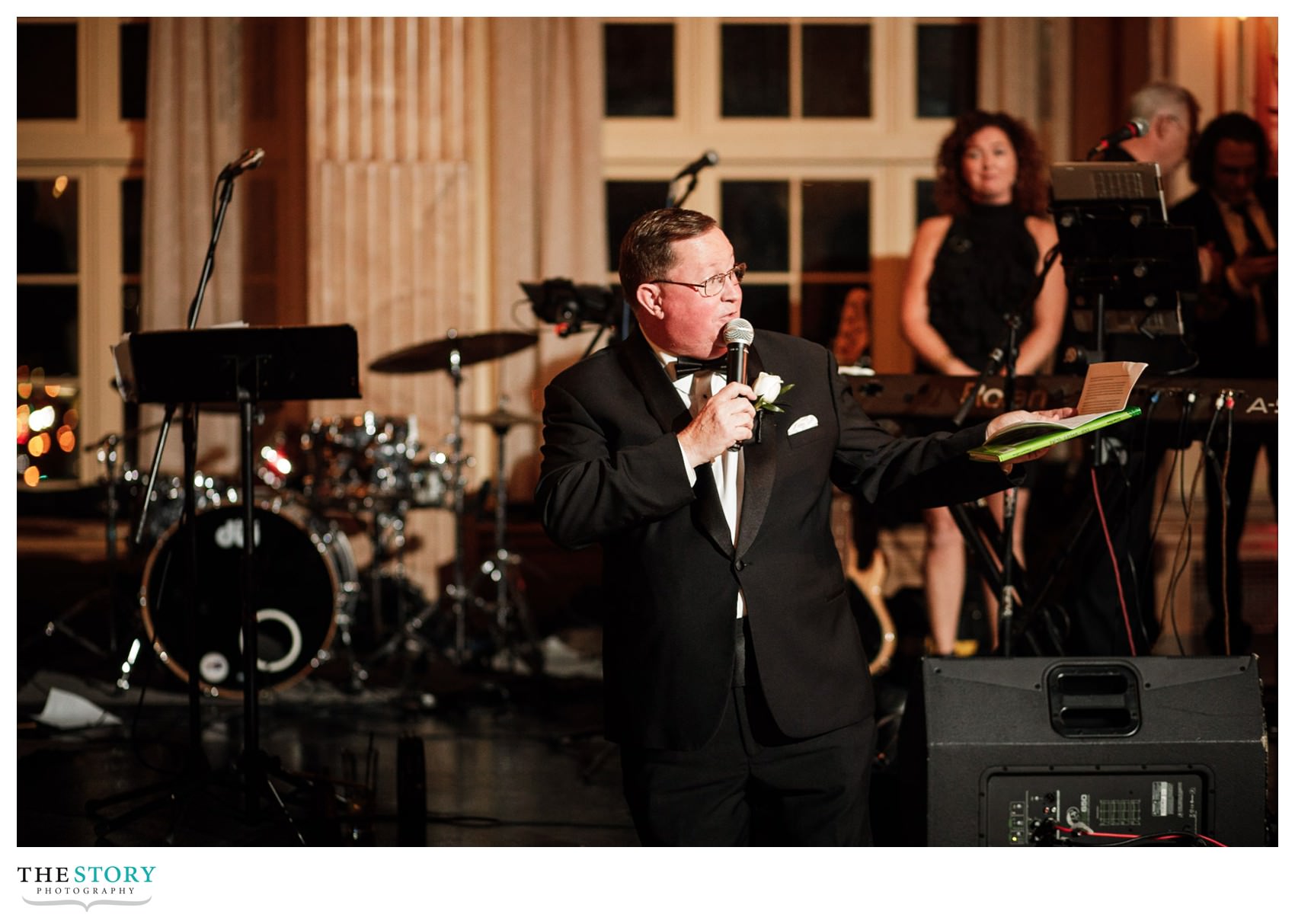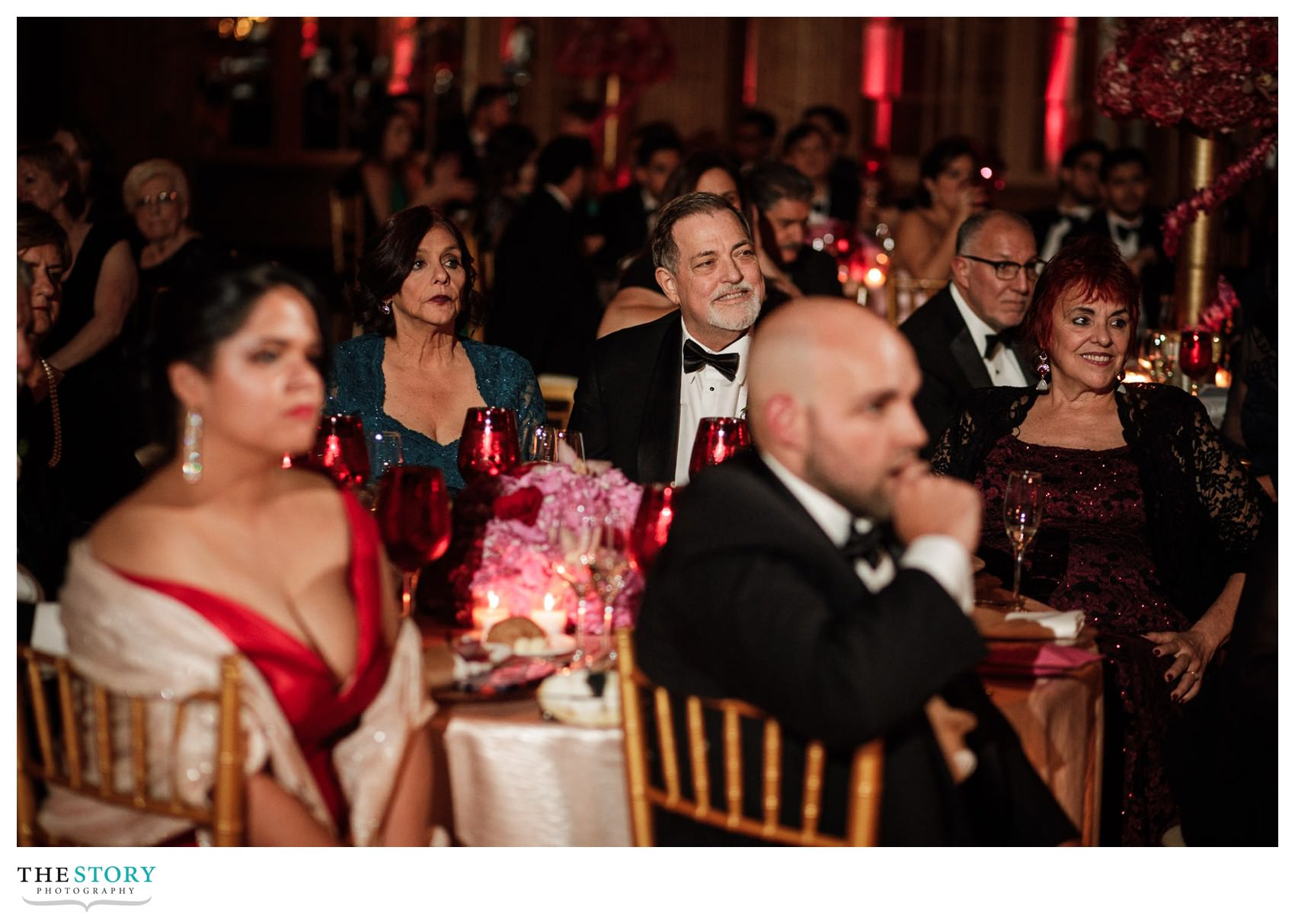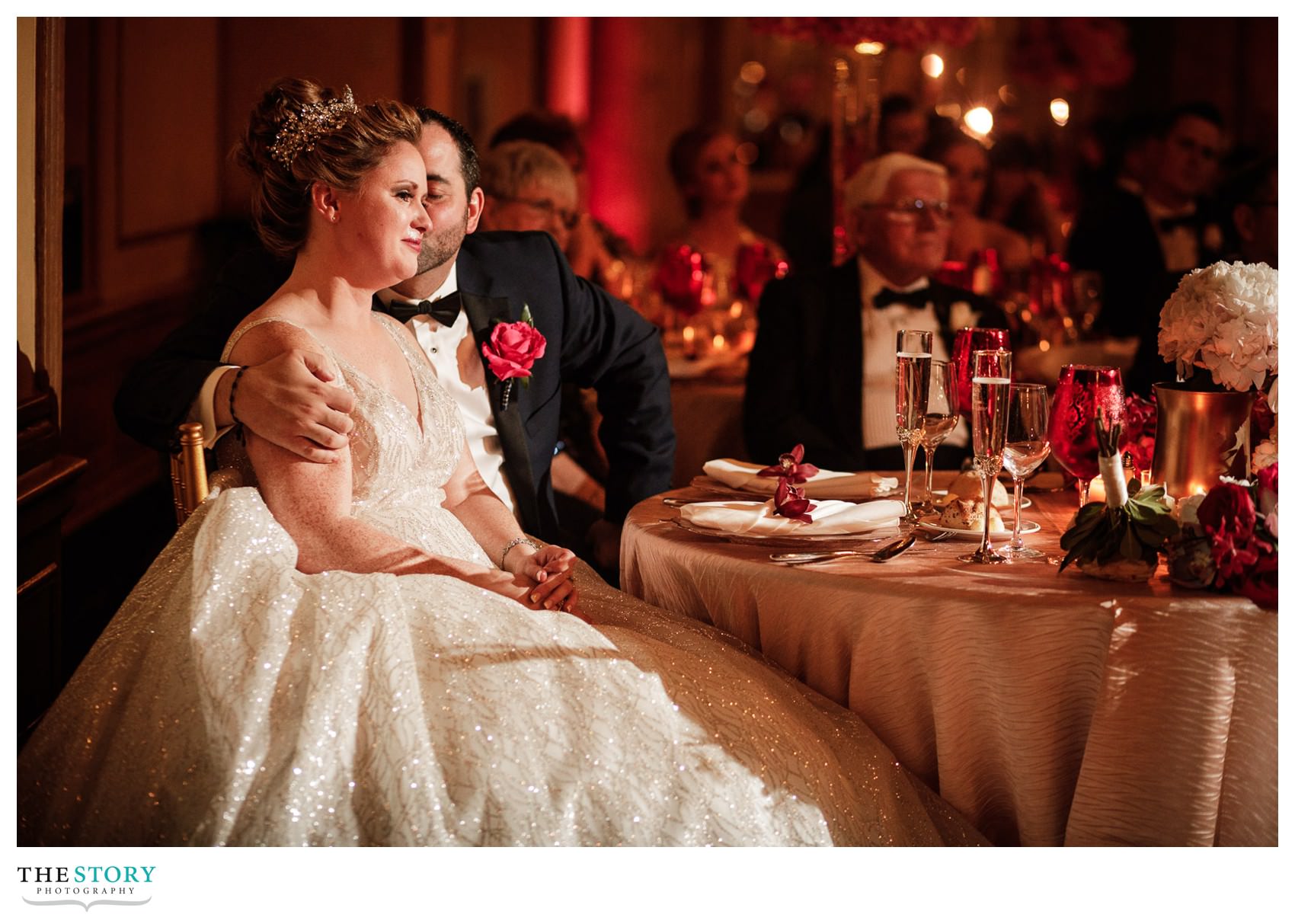 Zach Klingenberg of TapTronic and past performances in Lord of the Dance and Murphy's Legacy treated the guests to a fantastic dance performance!